Thoughtfully handmade and totally cute, these galentines gift ideas are created by small businesses to suit all kinds of friends and all kinds of budgets.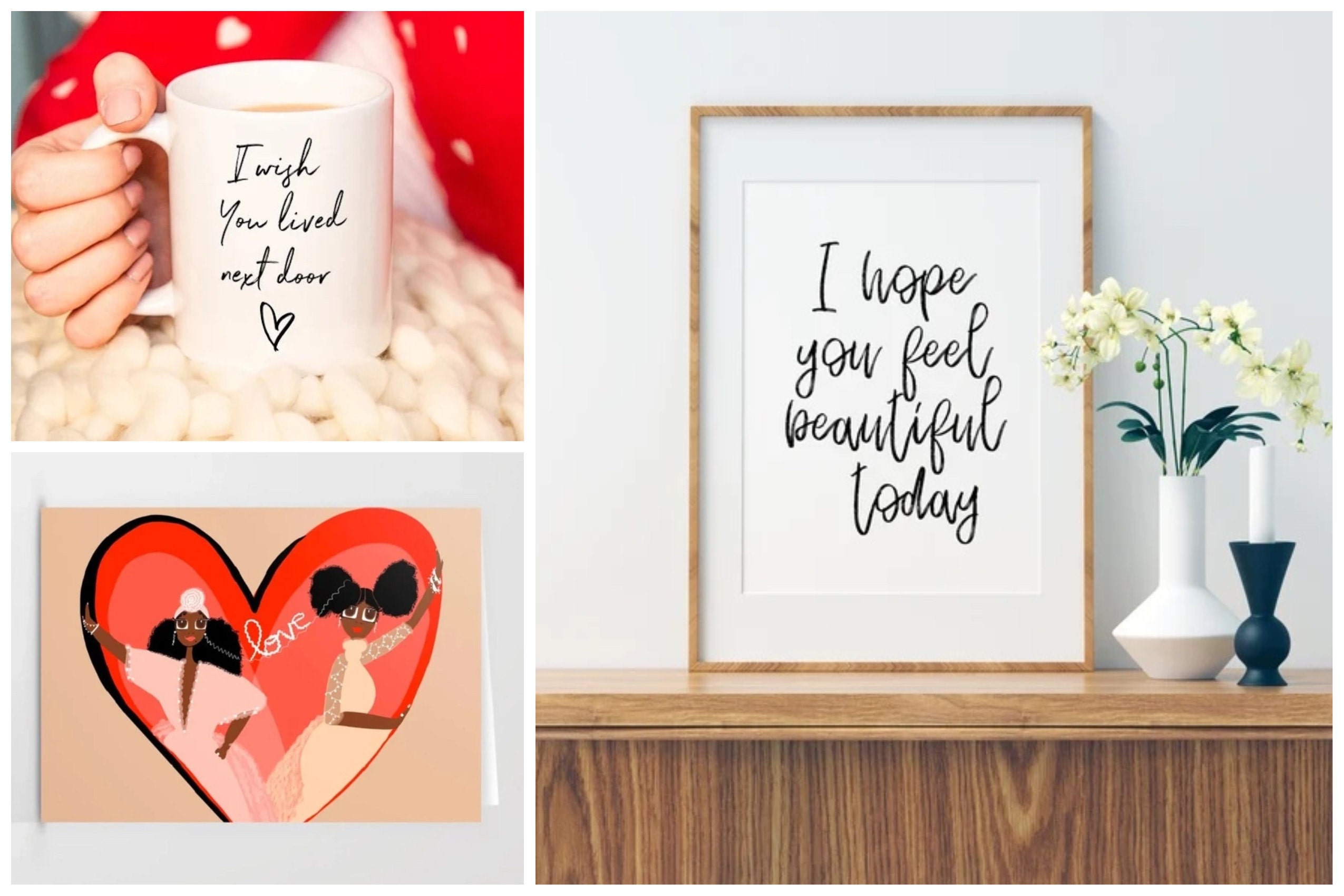 Typically celebrated on February 13, the day before Valentine's Day, the idea for Galentine's Day actually originated in a sitcom script 10-plus years ago. Since then, the pop culture phenomenon has truly caught on and rightly so—it's a whole day to celebrate your gal pals and shower them with love, affection, and some amazing gifts made just for her. What's not to like?
Whether you're single and celebrating with your BFFs or you're romantically linked but still want to shower your gal pals on Valentine's Day eve, each of these gifts for friends is created by a small business, especially for your special person.
1. Friendship date ideas jar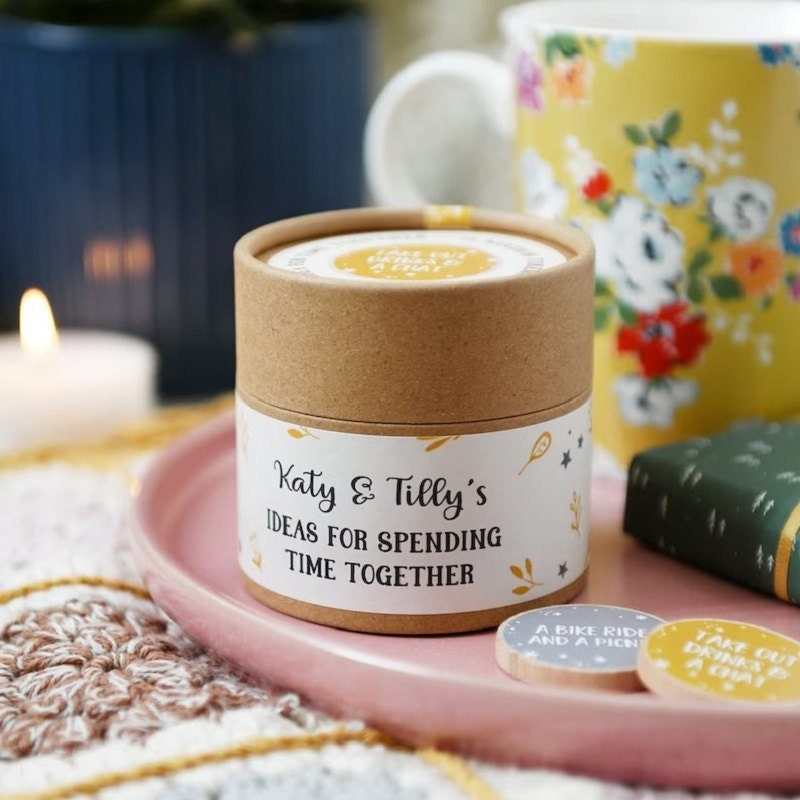 SHOP: Personalized jar with friendship activity ideas tokens from Clara and Macy, from $29
This excellent idea is a great way to quickly and efficiently solve the age-old friendship question: "What should we do this weekend?" Personalized with your BFF's name (or your friend group's nickname), the jar holds 15 activity tokens with friendship date ideas and the choice to write in 10 of your own.
2. Personalized initial necklace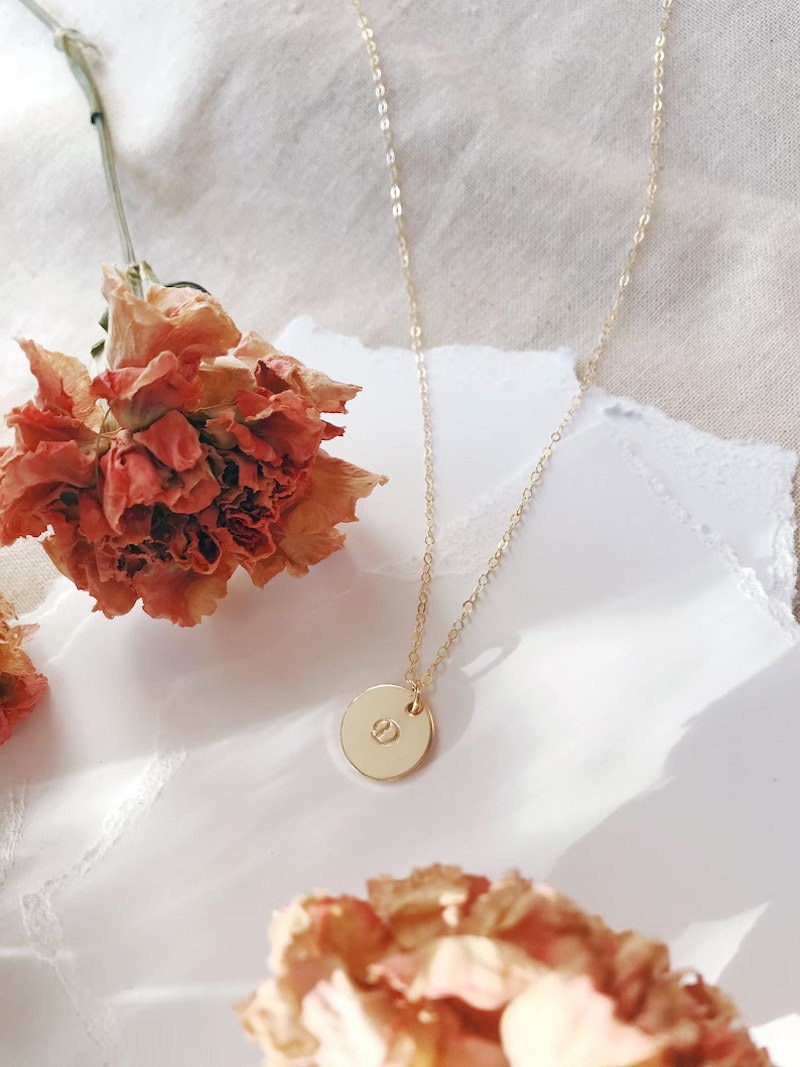 SHOP: Dainty initial necklace from Emery and Opal, from $42
A unique personalized necklace made just for her will always have a spot of honor in her jewelry box, and this beautiful, delicate necklace comes in various lengths, metal colors, and fonts so you can customize it just for her. One of the many satisfied shoppers wrote, "Absolutely in love with this necklace… They are of such good quality and [a] really good price. Definitely will be buying again."
3. "Connected by Love" card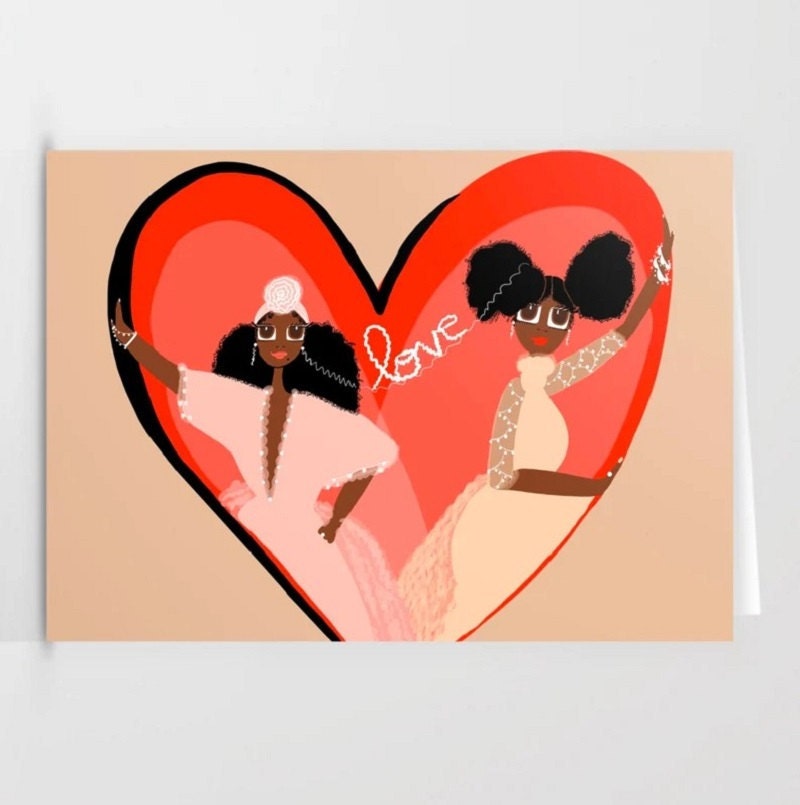 SHOP: Set of five Connected By Love cards from Lovely Earthlings, $20
To sort out five Galentine's Day gifts at once, buy this set of beautiful handmade cards that are blank inside so you can write your own heartfelt sentiments to your friends.
4. "Number one fan" card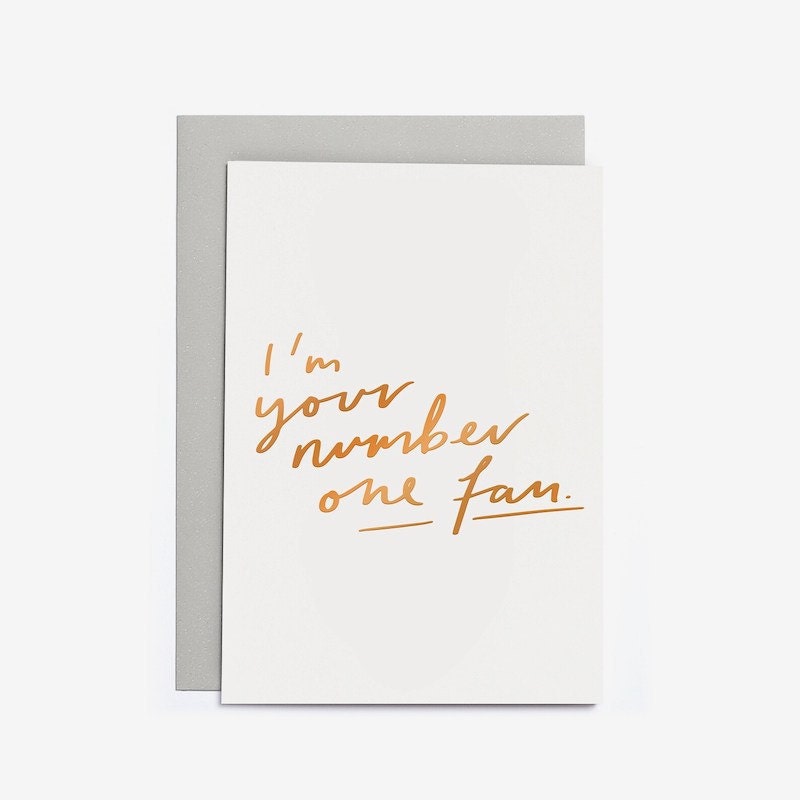 SHOP: Number one fan card from Old English Co, $3
If she's the Christina to your Meredith, this Galentine's Day card reminds her that you're always on her side. And the seller offers you the option of sending the card directly to the recipient with your personal message—the perfect last-minute Galentine's gift idea!
5. Handmade brass hair pin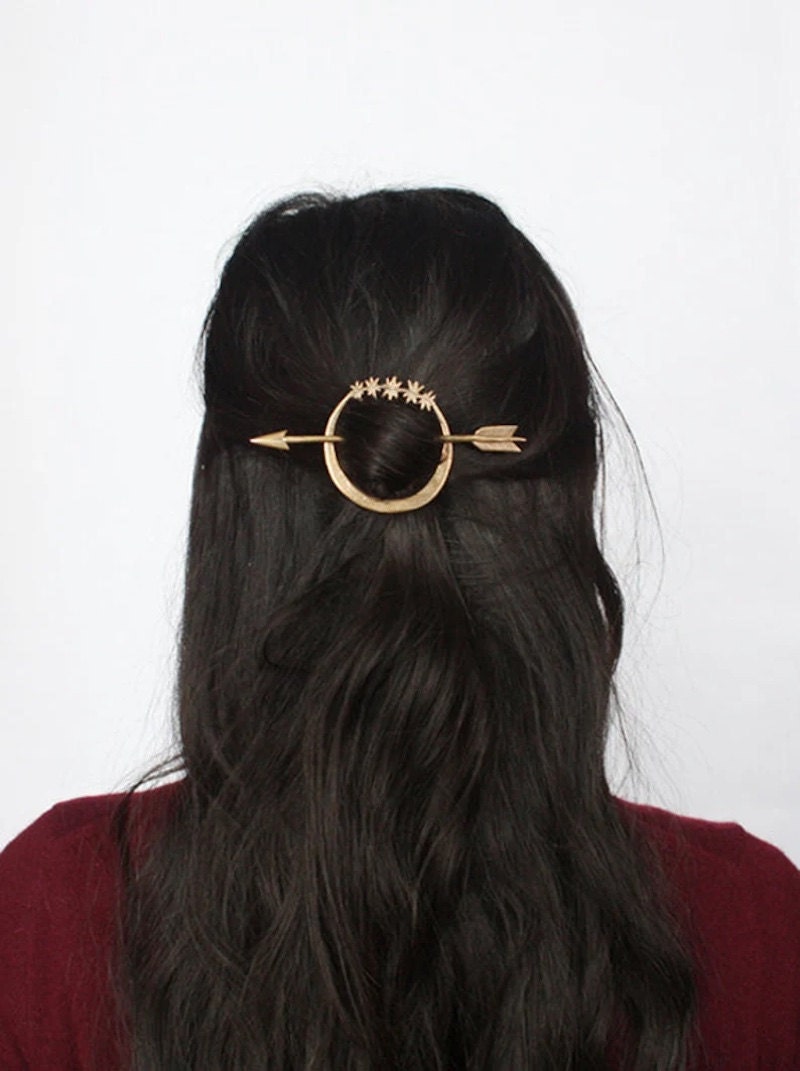 SHOP: Artemis hair pin from Almanac For June, $148
That extra special friend of yours who has an enviously beautiful mane will love the "Artemis" hair pin, handcrafted from either brass or white bronze and named after the Greek goddess of love. "So beautiful," wrote a happy buyer. "This hair pin is literally one of the top reasons I started growing out my hair from a pixie cut. No regrets and I'm so happy I get to wear this from now on!"
6. Tropical meadow print silk loungewear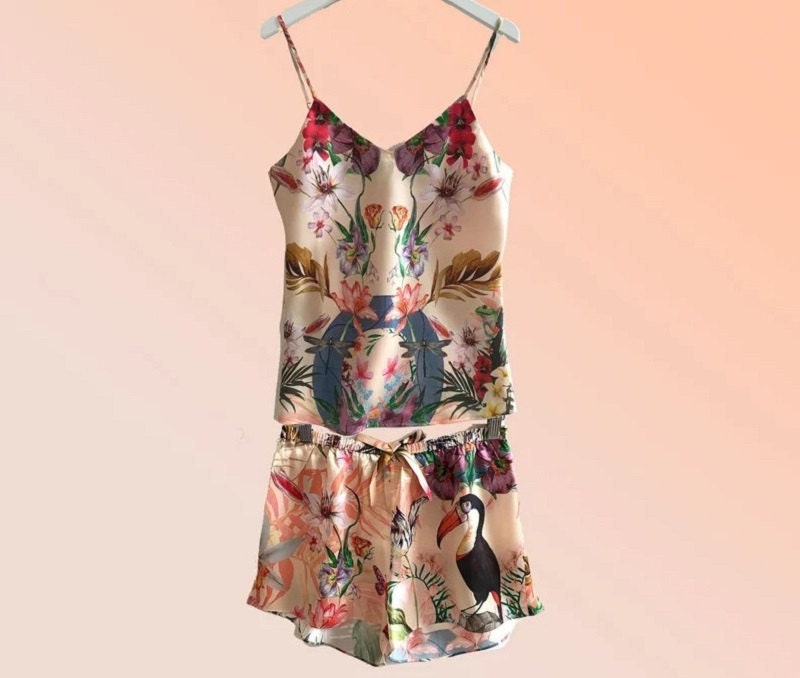 SHOP: Silk cami and shorts pajama Set from Alice Acreman Silks, $277
For a Galentine's gift that keeps on giving, give your gal pal the "Eden" cami and shorts pajama set—a duo she's sure to wear over and over again. This luxurious set of loungewear is made by hand in London, UK, from a smooth silky satin. The gorgeous tropical meadow design is digitally printed from the seller's own hand-painted scene.
7. "Fries Before Guys" sweatshirt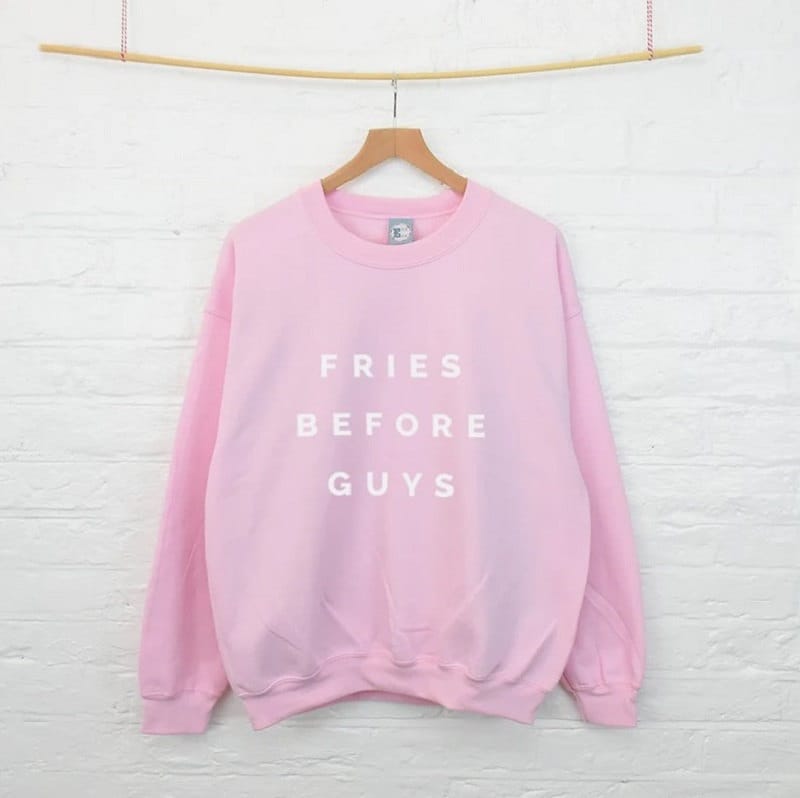 SHOP: 'Fries Before Guys' women's sweatshirt from Ellie Ellie, from $48
These humorous sweatshirts will not only make your BFFs chuckle with this clever saying, but, according to shoppers, they're wonderfully warm thanks to their fleece lining, and flattering, too. They're a comfy item of loungewear with a baggy cut, are available in black, gray, navy, or pink, and make for cute Galentine's Day gifts.
8. "I Wish You Lived Next Door" ceramic mug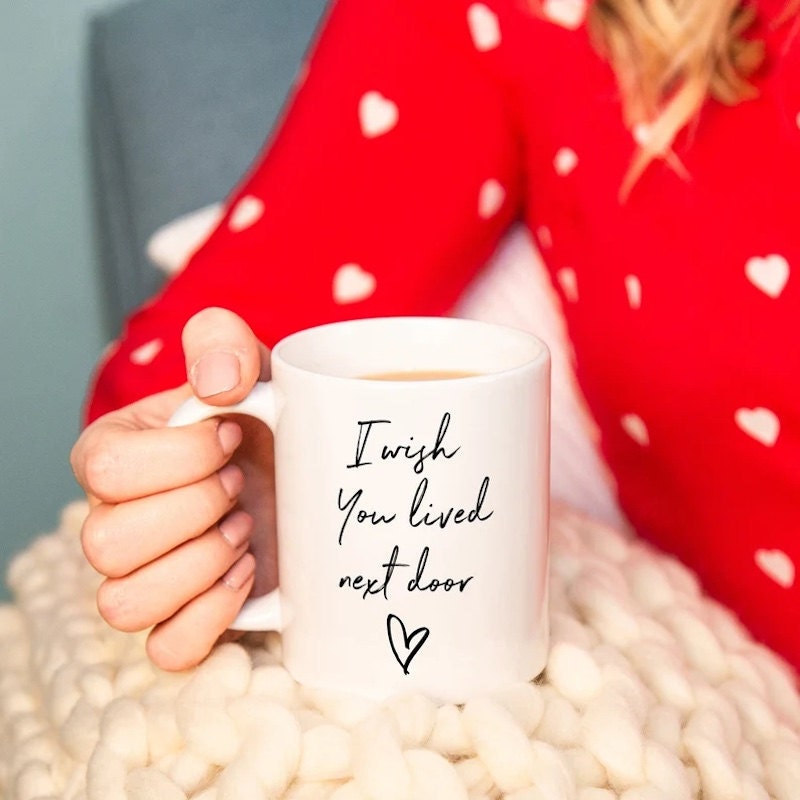 SHOP: Friendship 'I Wish You Lived Next Door' mug from Ellie Ellie, $23
Why is it that the friends we love the most usually live too far away for our liking? The statement on this white ceramic mug perfectly encompasses that sentiment, and makes the perfect Galentine's Day gift for that one particular friend we wish we could spend time with every single day.
9. BFF ombre zipper pouch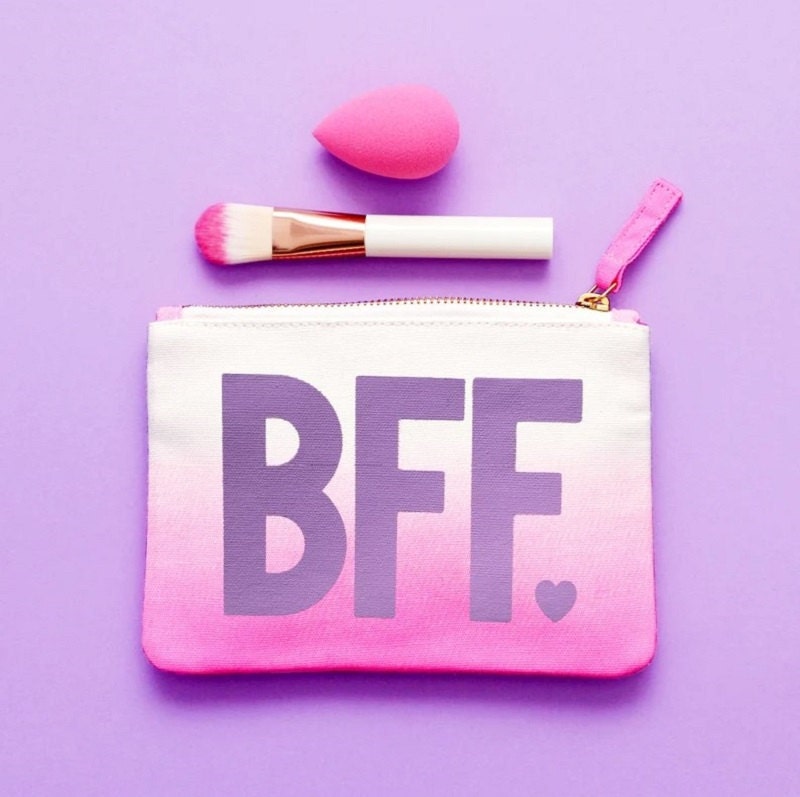 SHOP: Makeup bag for BFF from Alphabet Bags, from $16
For a practical, affordable, and bang-on-the-money Galentine's Day gift, this BFF makeup bag ticks all the right boxes. Handmade in Saffron Walden, UK, from cotton canvas, the bags are delightfully bright, and one shopper wrote, "Wonderful gift for my BFF for Valentine's Day. Shipped on time and she got it with a beautiful handwritten note."
10. Transparent hand palm earrings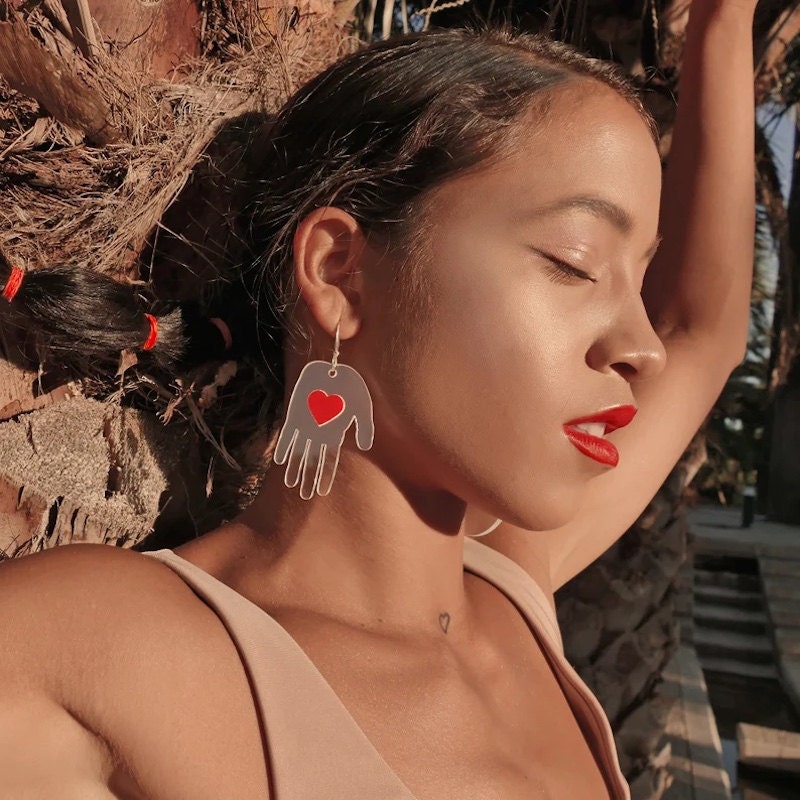 SHOP: Red heart hand palm earrings from Red Gregor, $49
For the fashionista in your girl group, you can't go wrong with these beautifully unique transparent palm earrings featuring a red heart in the middle. These statement earrings are three inches in length, and are handmade in Madrid, Spain, from upcycled acrylic.
11. "I Hope You Feel Beautiful Today" wall art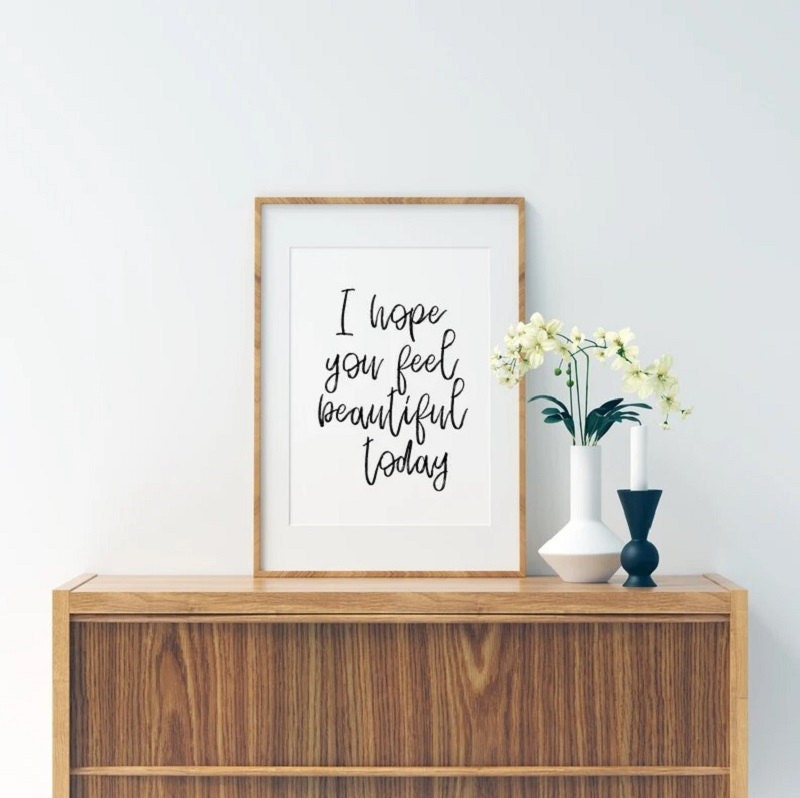 SHOP: "I Hope You Feel Beautiful Today" print from MILLAPRINTS, $6
Though you tell her constantly, this inspirational wall art will make sure that your friend feels beautiful—just as she should—every single day. This affordable print comes in the form of a digital file, meaning that you can either print it off yourself, or get it professionally printed locally, making it the perfect last-minute Galentine's gift if you're running a little behind.
12. Lovers Gonna Love tote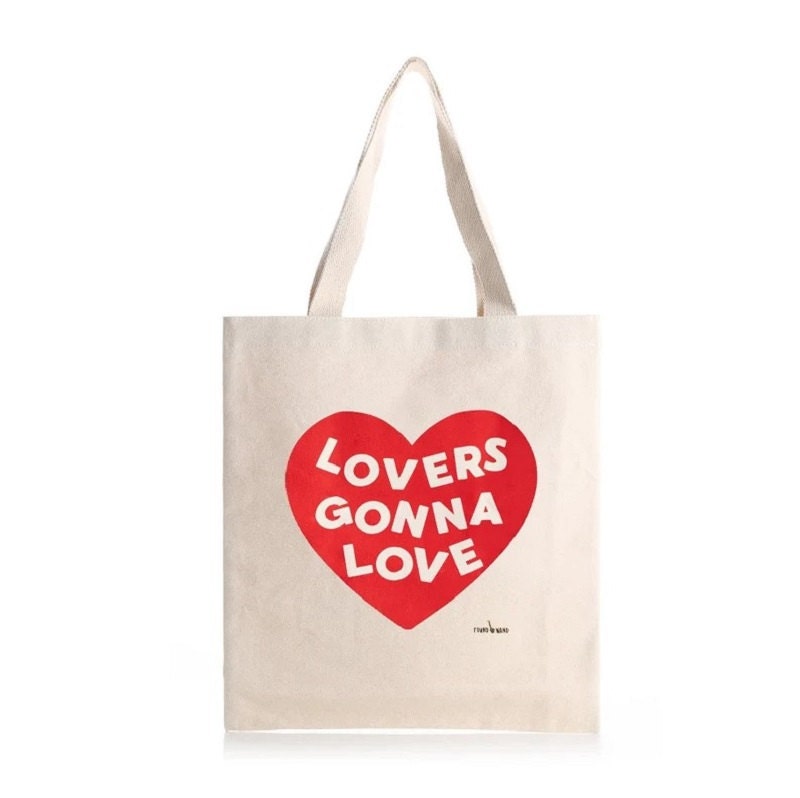 SHOP: "Lovers Gonna Love" canvas tote bag from Found Wand, $12
Whether you choose to gift your girlfriends with this tote as it is, or fill it with goodies such as chocolates, candy, and a handwritten note, this affordable tote bag will come in handy again and again. It folds down really small and can be popped into a larger tote for use as a reusable shopping bag.
13. Arrow cheese markers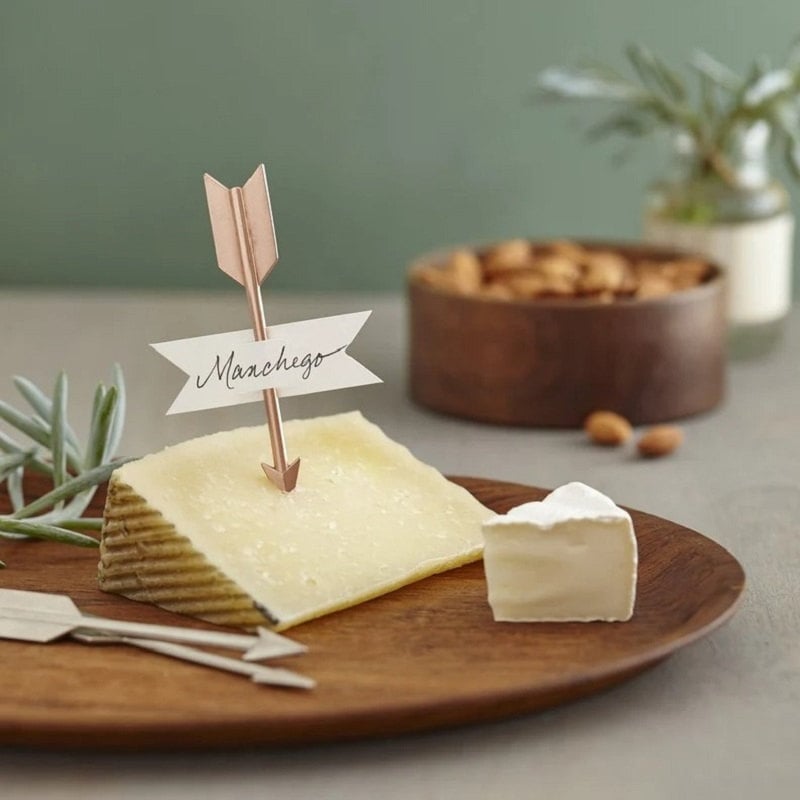 SHOP: Set of four arrow shaped cheese picks from Beehive Handmade, $71
Making the perfect gift for that one friend who loves nothing more than hosting parties, these brass or copper arrow cheese markers will upgrade any charcuterie board. They come with paper label banners, and can be put to good use immediately. "This is the best gift you could possibly give a person who entertains," wrote one shopper. "The quality and attention to detail is amazing!"
14. Heart-shaped fanny pack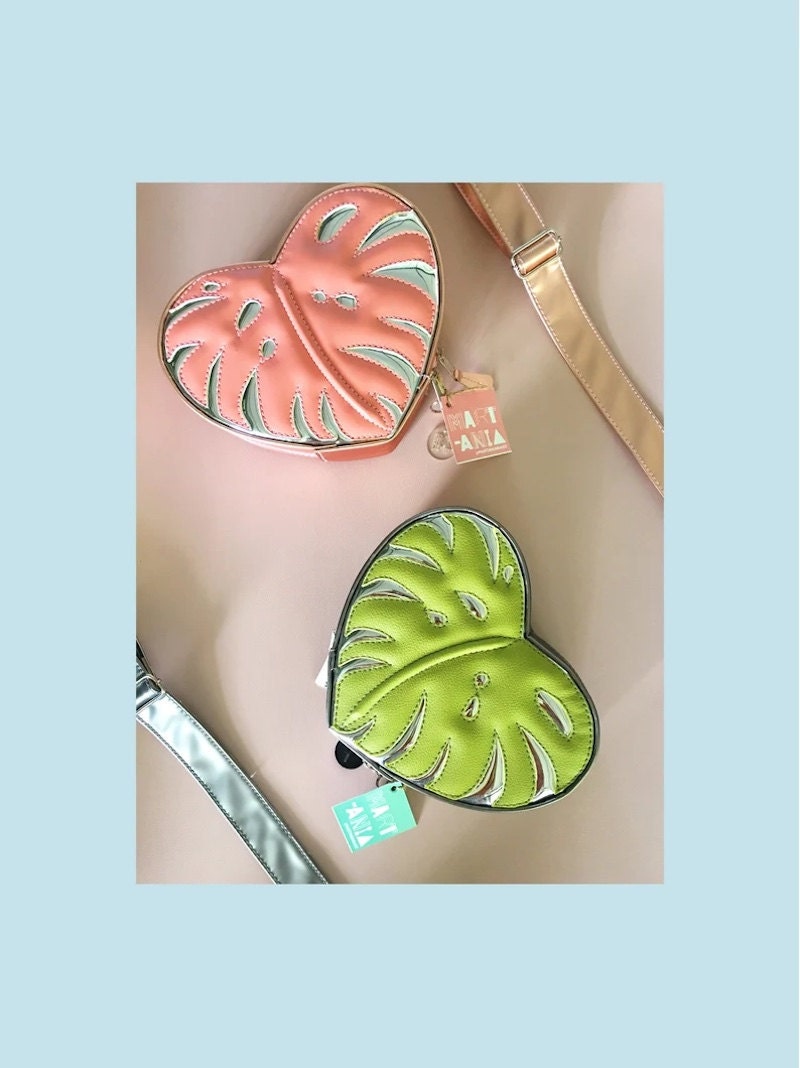 SHOP: Monstera fanny pack from Martania, $65
This heart-shaped, monstera leaf fanny pack is designed and made by hand in El Salvador, Central America. It's available in either green, light blue, or pink, and is a fun accessory that can jazz up any outfit, whether day or night. One buyer wrote, "This is a well made beautiful piece. The colors of the material are vibrant and the lining is fantastic."
15. Heart mittens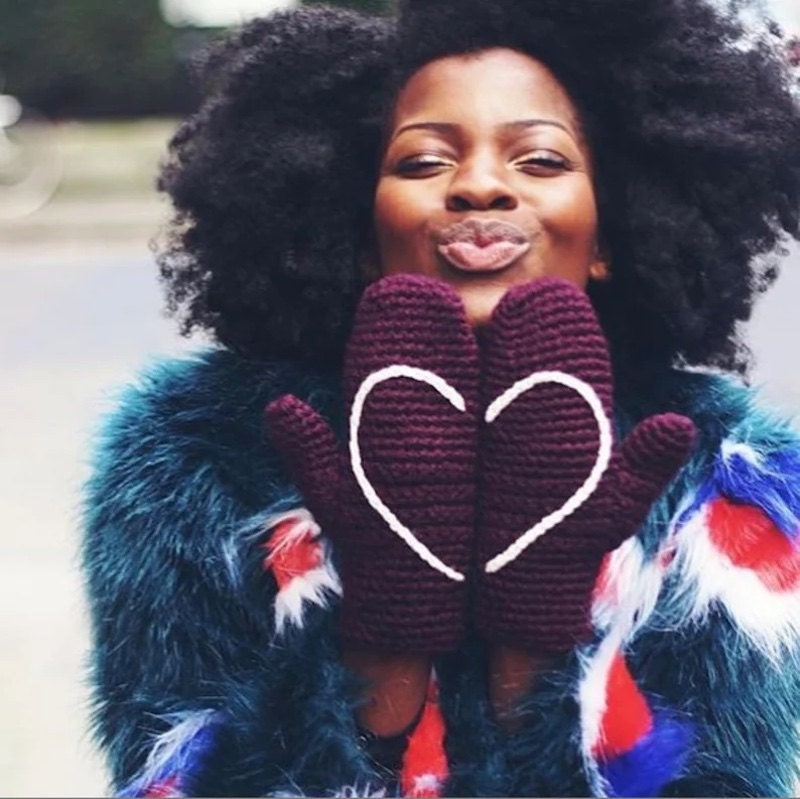 SHOP: Heart mittens from eka wear, $54
Help her stay warm and looking super cute with these adorable hand-knit mittens. When she places her hands together, a heart shape will appear. Bonus: these mittens feature a string to run through her jacket sleeves so they're always close at-hand.
How do we pick the best Galentine's Day gifts?
As Etsy Journal editors and contributors research and curate shopping guides for some of the best-loved items on Etsy, we thoughtfully consider the creativity, customization, and craftsmanship that go into each product. We also consider buyer reviews, item ratings, and customer service, and tap the expertise of our in-house merchandising and trends experts to uncover high-quality finds for every budget. You can find more information about each item in the seller's listing details and can take a look at their individual shop policies and reviews, too.