When you need a last-minute gift that still feels ultra-personal, these are the best gift baskets for everyone on your list, no matter the occasion.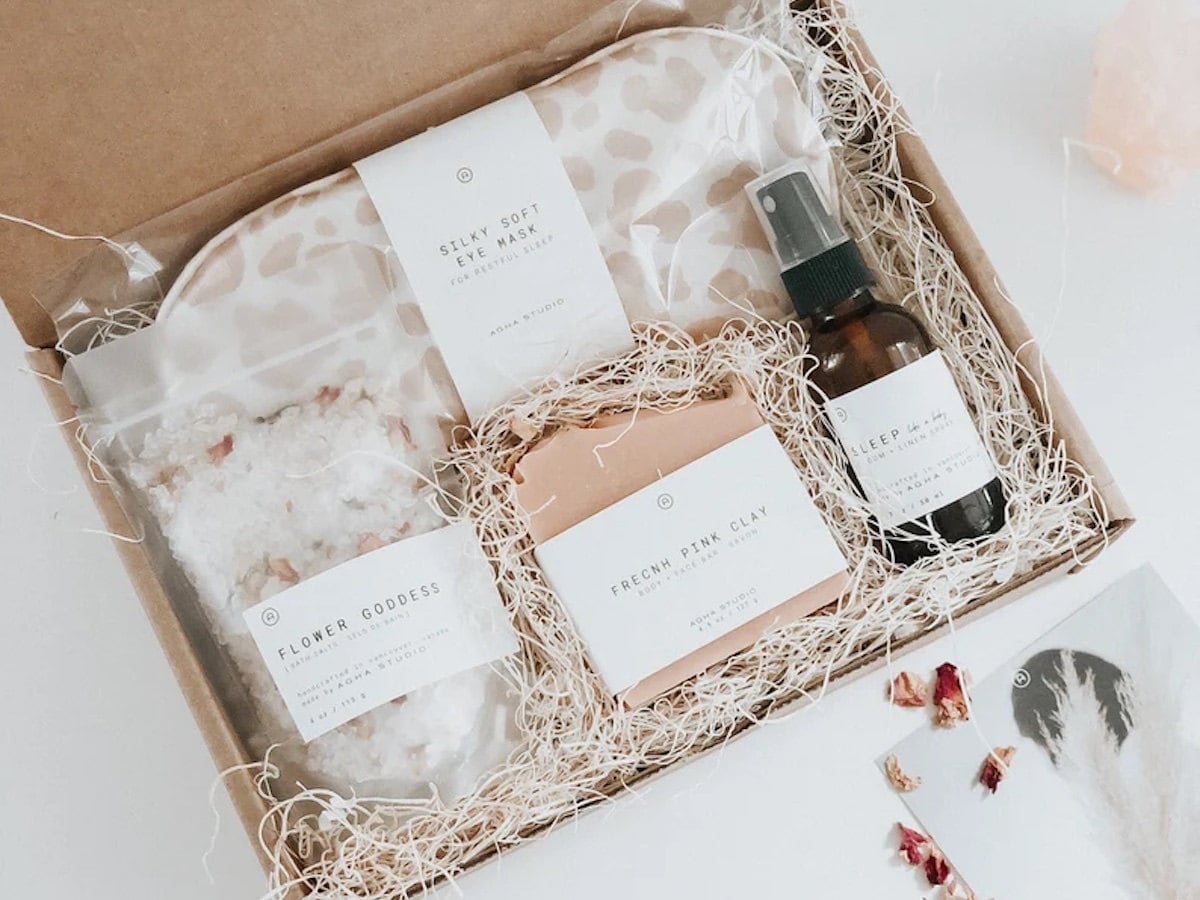 Maybe it's someone's birthday or an upcoming holiday (here's looking at you, Mother's Day!), a "thank you" gift or a "thinking of you" just-because present—no matter the reason, the best gift baskets are meaningful, handcrafted, and conveniently wrapped so you can offer an extra-special present without all the hassle. And even better, lots of these picks for the best gift baskets are ready to ship in a few days or less so you can grab a last-minute gift that still feels thoughtful and curated just for them.
Best gift baskets for women
From moms to girlfriends to sisters and aunties, the women in your life deserve a little treat once in a while, and these are the best gift baskets for women who could use a little pick-me-up or have a special occasion to celebrate.
1. A self care gift box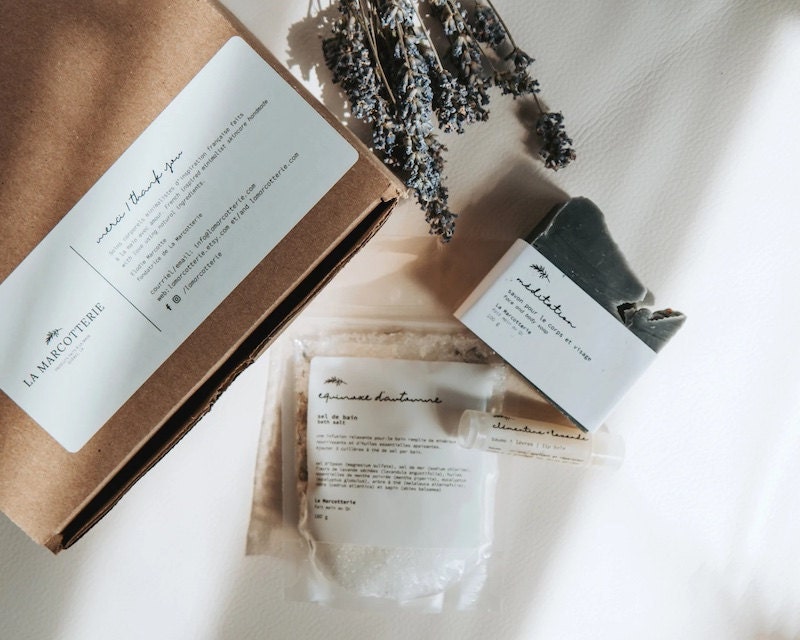 SHOP: Home spa gift basket from La Marcotterie, from $47
An unbeatable trio of scented soap, lip balm, and bath salts, this self care gift basket is perfect for prompting a day of rest and relaxation—whether it's for Mother's Day or just a random Tuesday.
2. A welcome home gift basket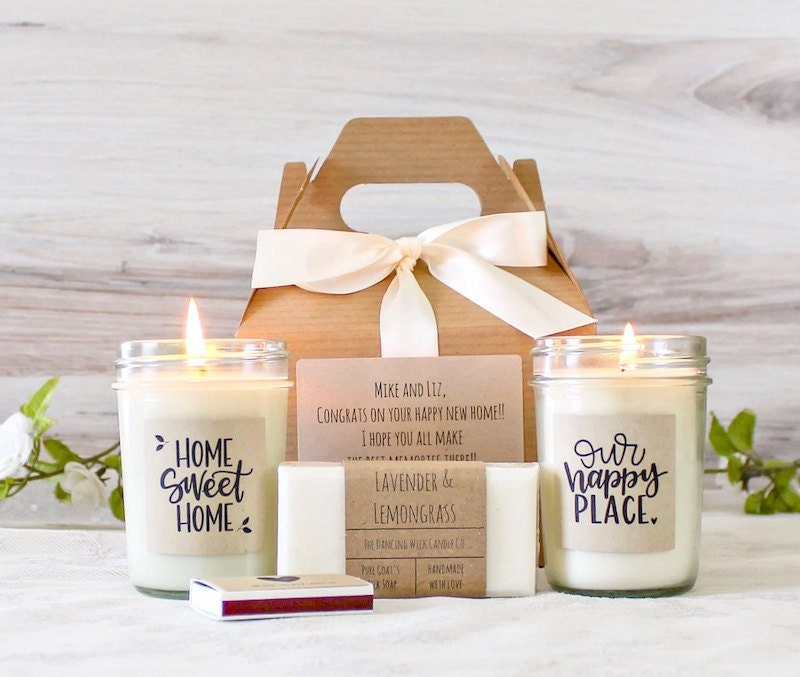 SHOP: Housewarming gift box from The Dancing Wick, from $30
If you're looking to celebrate a housewarming, welcome your loved ones to home, sweet home, with this charming gift box. With optional personalization and dozens of scented candles to choose from, they'll be feeling settled in and at home in no time.
3. A food gift basket for cooks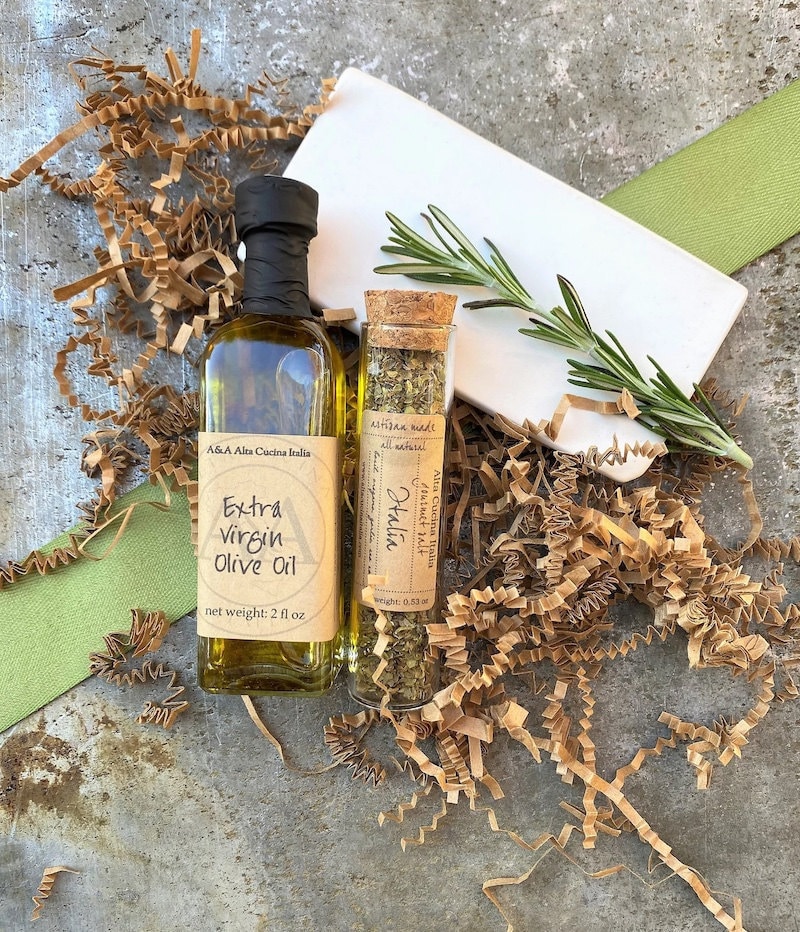 SHOP: Olive oil and seasoning blend gourmet gift basket from Alta Cucina, $30
For culinary queens, this gourmet gift basket will have them cooking up a storm for their next party. House guests will give their compliments to the chef, thanks to these secret ingredients: Italian olive oil and a handcrafted spice blend.
Best spa gift baskets
Help your loved one relax and transform their home into a luxe spa retreat with the best spa gift baskets for kicking back. From moisturizing body butters to handmade soaps to scented candles to sizzling bath bombs, these soothing picks make it easy to practice self care at home.
4. A bath bomb spa gift basket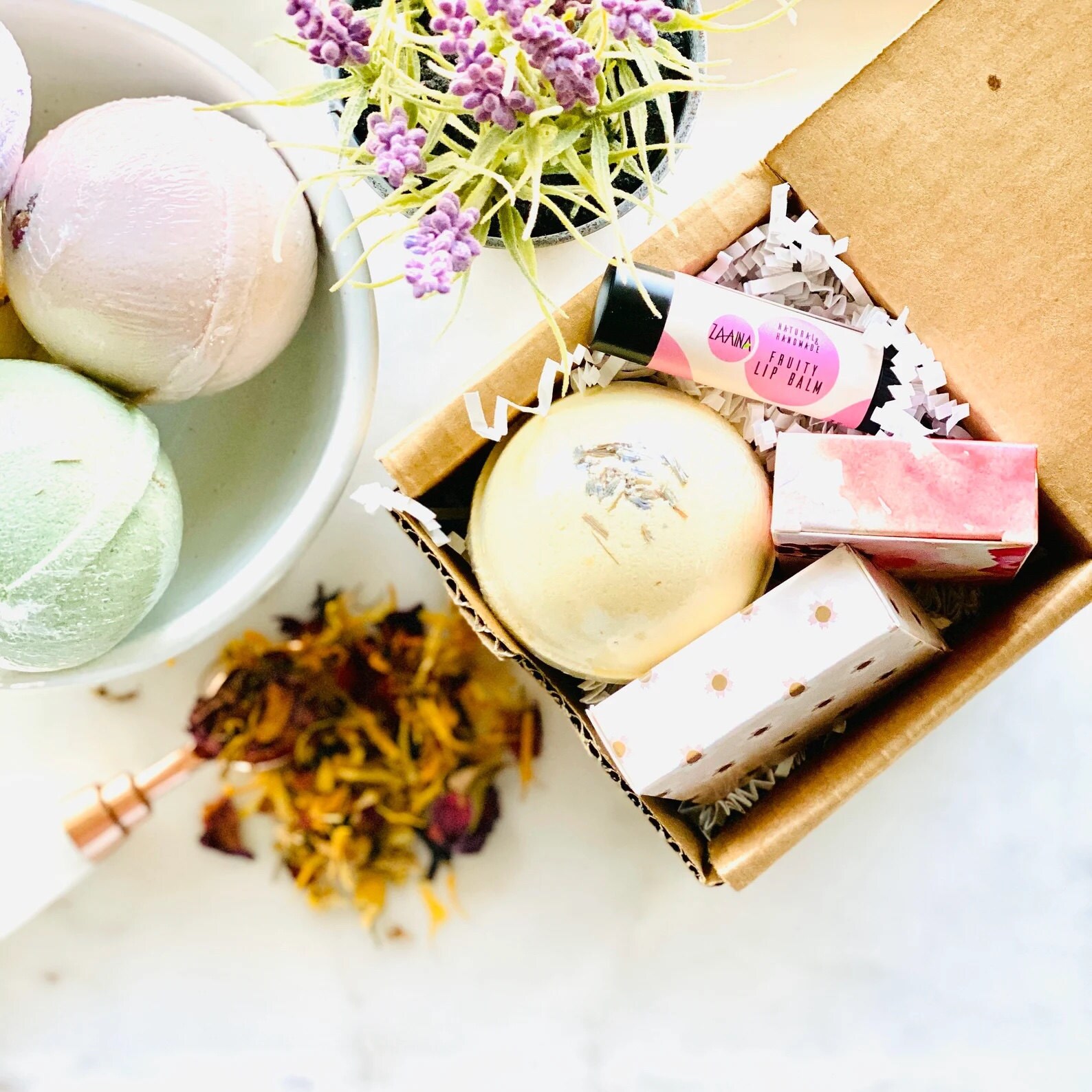 SHOP: Bath bomb self care gift box from ZAAINA, on sale for $24 (originally $30)
Encourage your loved one to take a hot bath and relax with this personalized spa kit. Are they more of a shower person? No worries, you can opt for the shower steamer to help them melt away any stress before they can say "exhale."
5. A relaxation station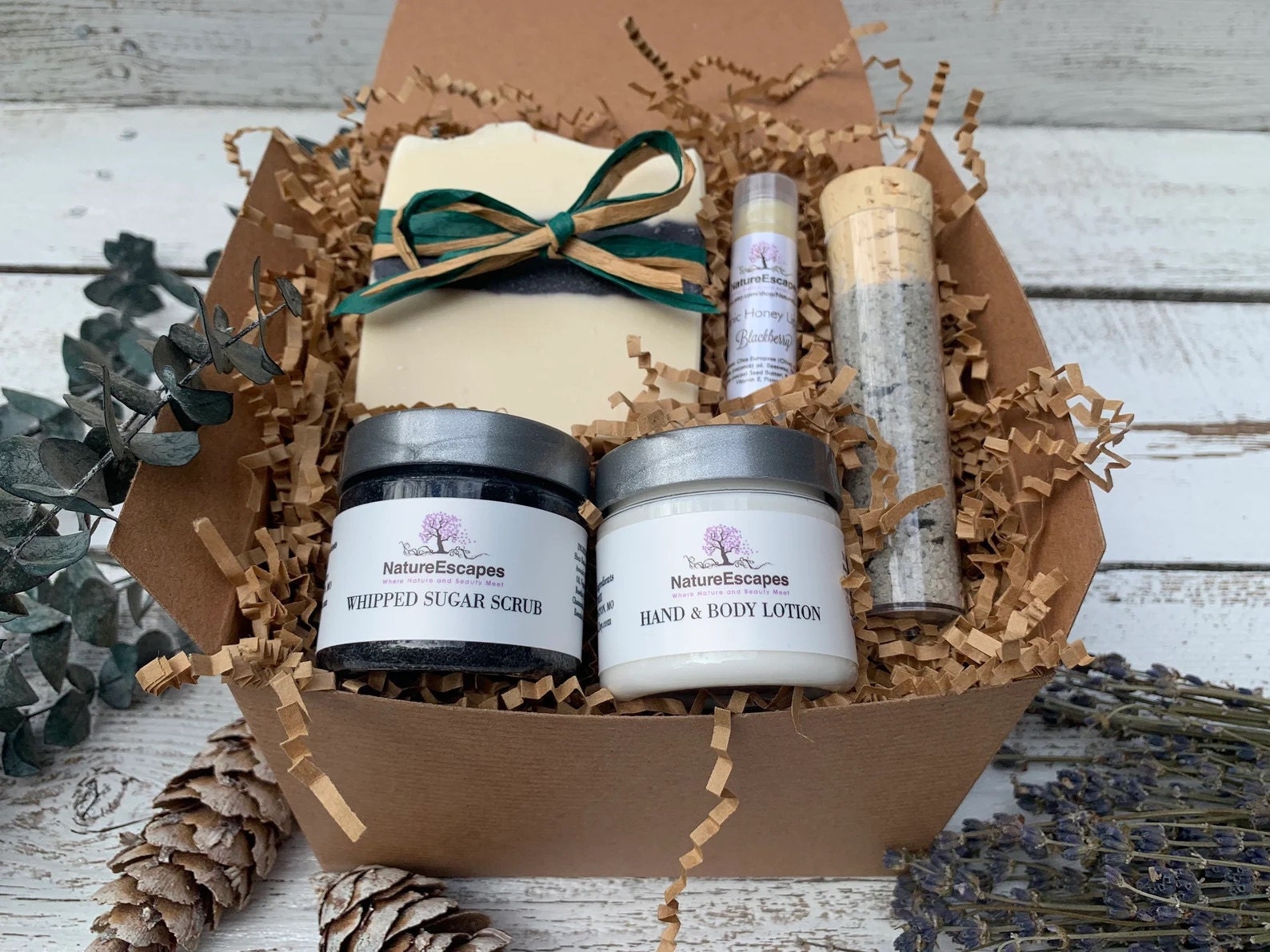 SHOP: Lavender mint gift basket from Nature Escapes, $45
Sometimes you need to pull out all the stops with your gift basket: Handmade soap, sugar scrub, body lotion, lip balm, and bath salts? We couldn't believe it either, and the calming qualities of lavender and the refreshing scent of mint make this gift box a bath made in heaven.
6. An exfoliating spa kit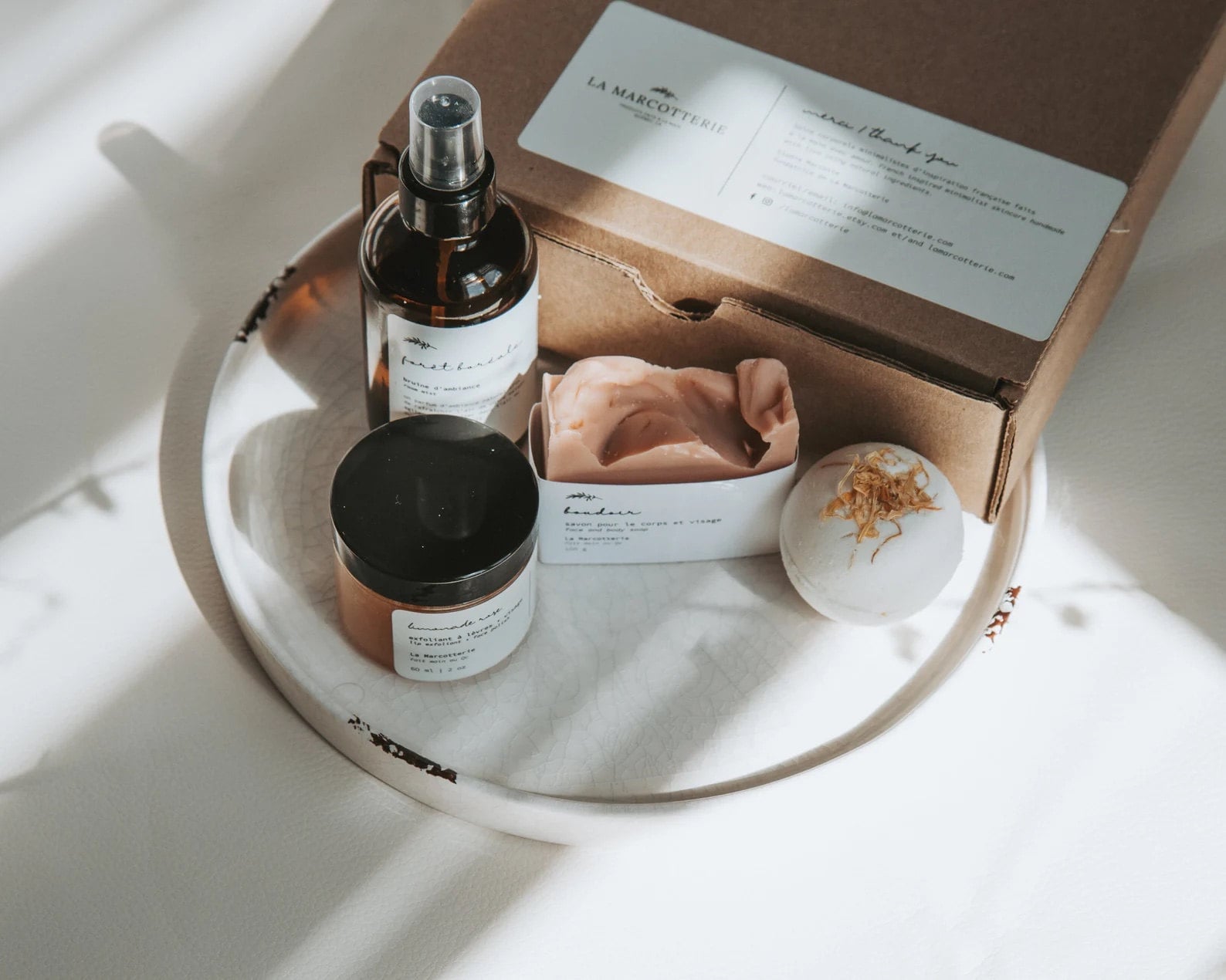 SHOP: Self care gift basket for her from La Marcotterie, $82
This gift basket is like a trip to their favorite spa with a refreshing room spray to ready the space for relaxation, a natural soap in a scent of your choice, a bath bomb to luxuriate in, and a lip and face exfoliant to leave their skin glowing.
Best thank you gift baskets
Whether you're grateful for a generous gift or you're showing your appreciation for a coworker who did you a favor, say "thanks" with these unique gift baskets.
7. A gift basket for him or her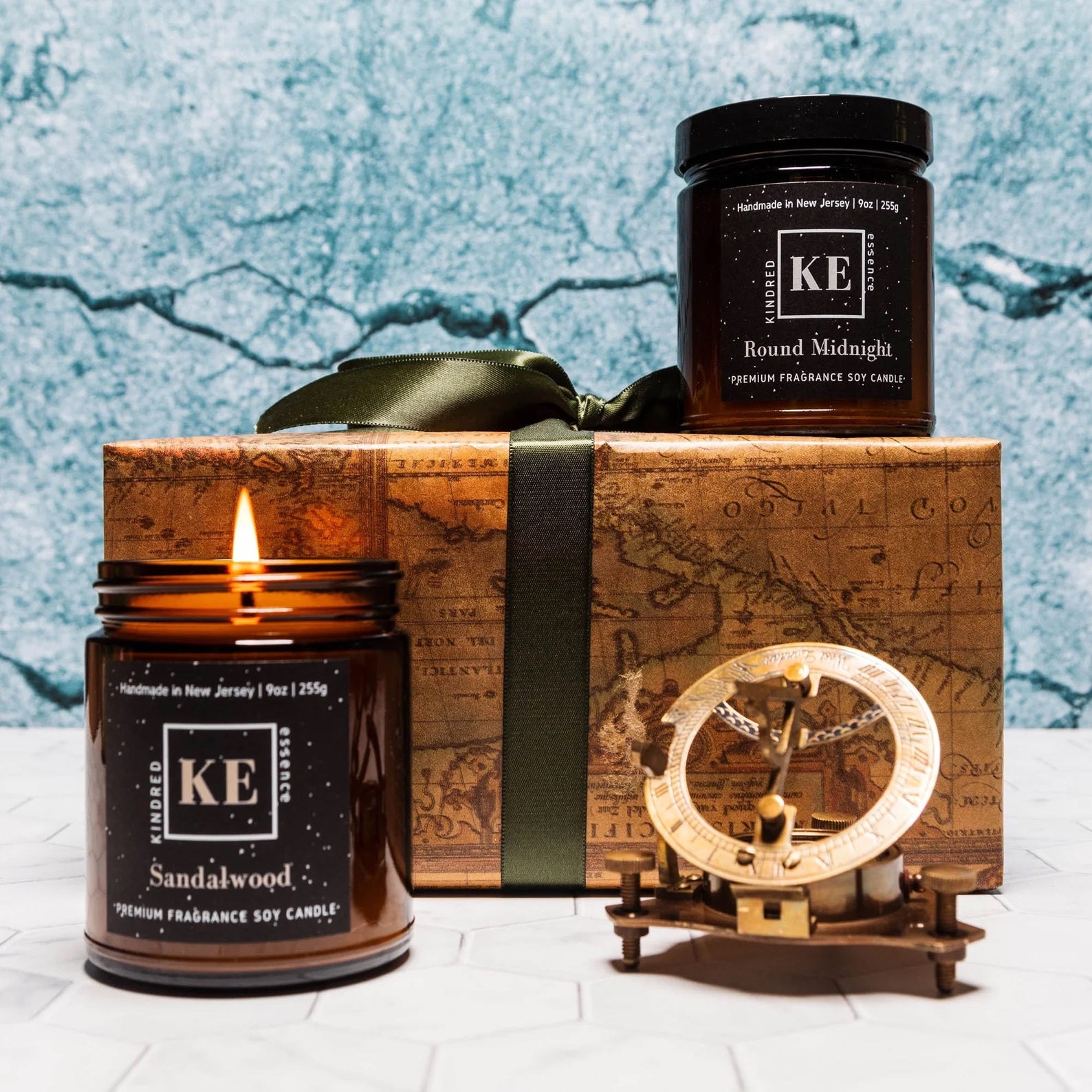 SHOP: Handmade soy candle gift set from Kindred Essence, $48
This set of soy candles offers spice-heavy aromas like patchouli, oak moss, and smoky tobacco in a sophisticated amber glass container. Scented with a man cave in mind, this candle gift basket is a great gift for him—or anyone who enjoys an earthy scented soy candle.
8. A thank you gift box for everyone on your list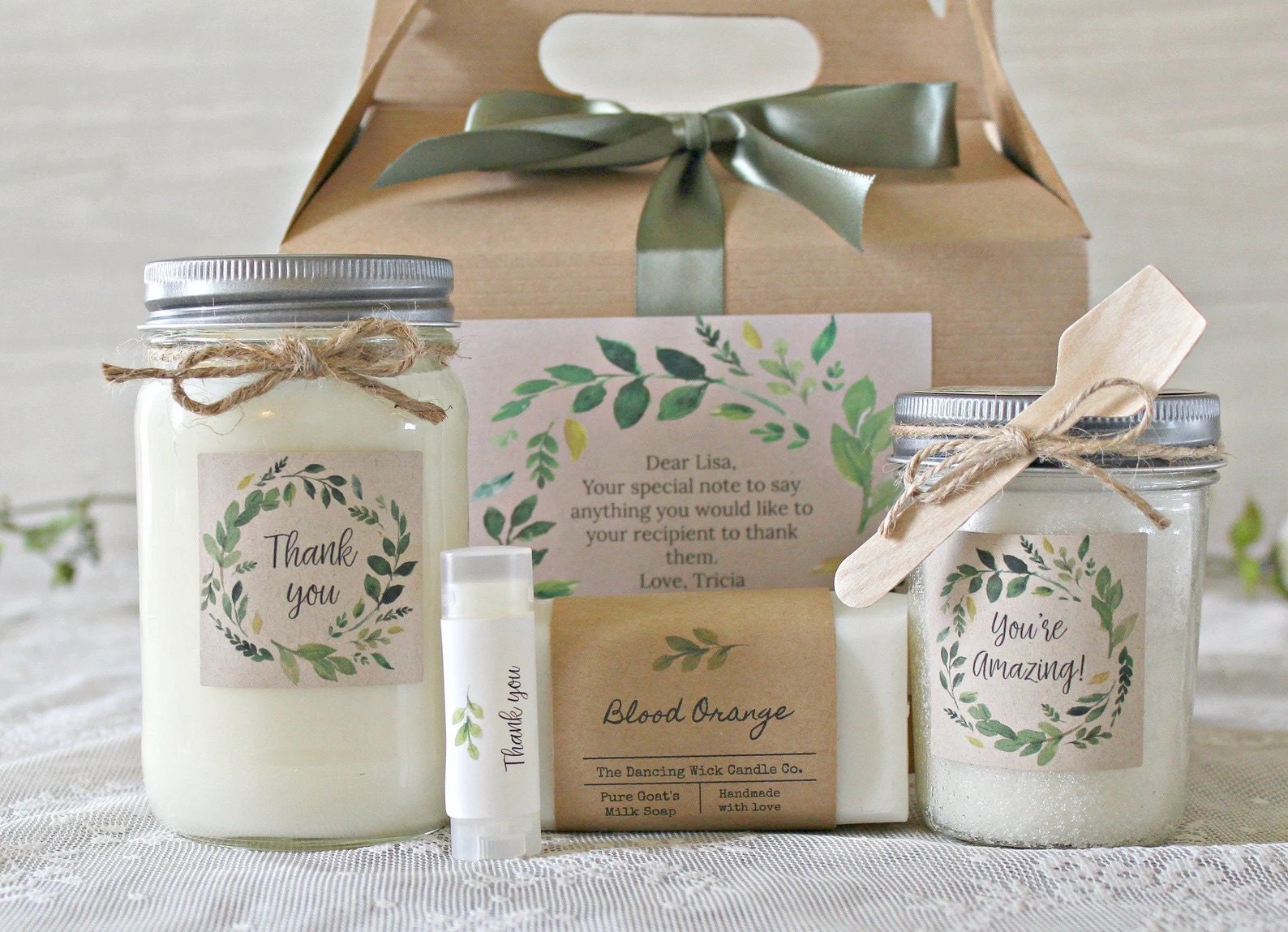 SHOP: Candle and bath thank you gift basket from The Dancing Wick, from $34
Say thanks with these luxurious spa essentials, from a mason jar candle to a sugar scrub (with a darling wooden spoon for scooping) to a customized box with a note letting your loved one know how much you appreciate them.
9. A whiskey-lover's bundle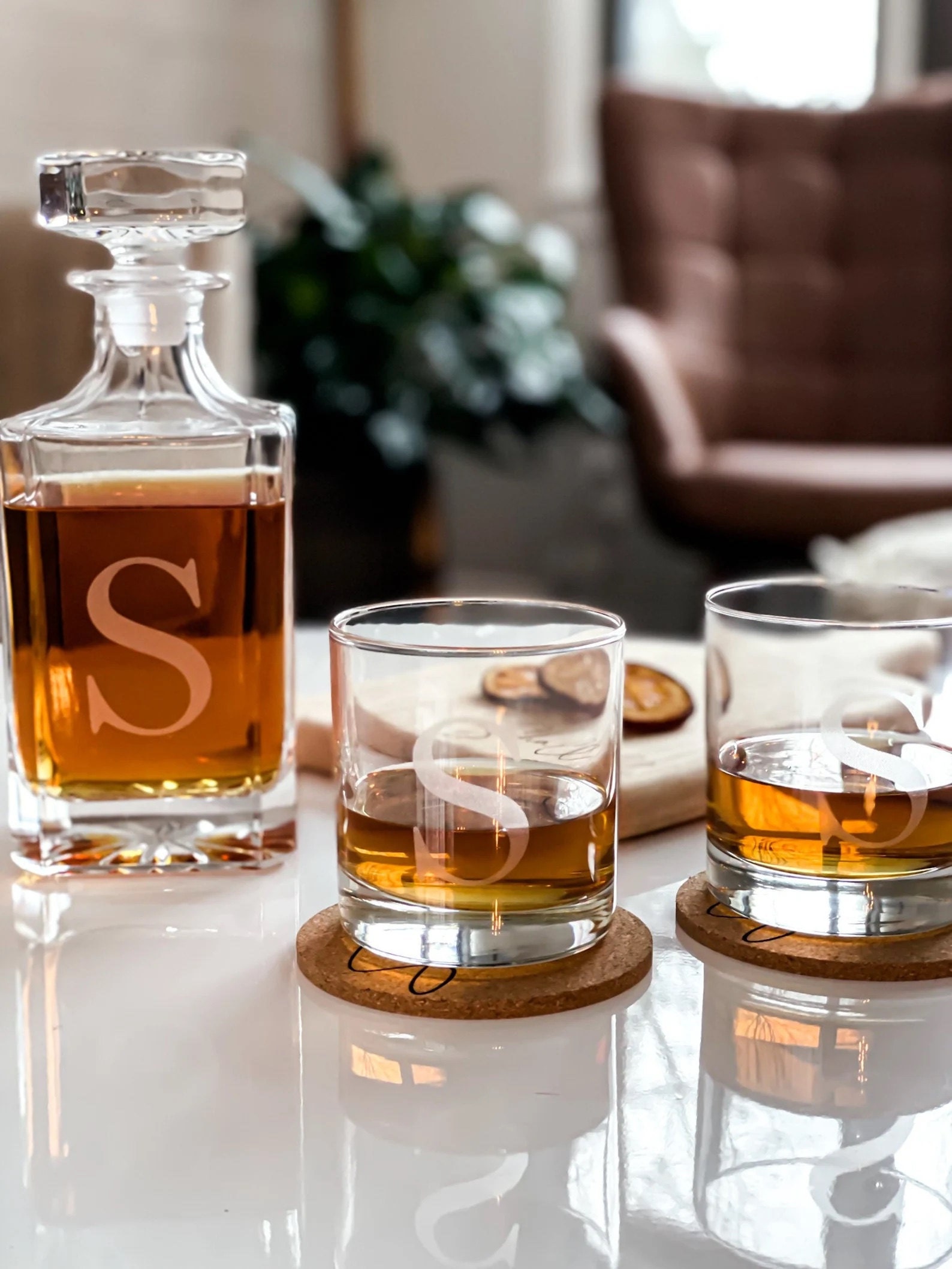 SHOP: Engraved whiskey glasses and decanter with cork coasters from Zehr Custom Engraving, $117 for entire set
This personalized whiskey glass gift basket is an elevated bundle for the liquor connoisseur in your life. Between the engraved decanter and the minimalist cork coasters, this bundle is an excellent choice for a boss, your dad, or your favorite newlywed couple.
Best get well gift baskets
If your loved one is under the weather or in recovery, let them know you're thinking of them and are ready to support them through their healing process—however long or short that journey may be.
10. A sweet-as-honey get well gift basket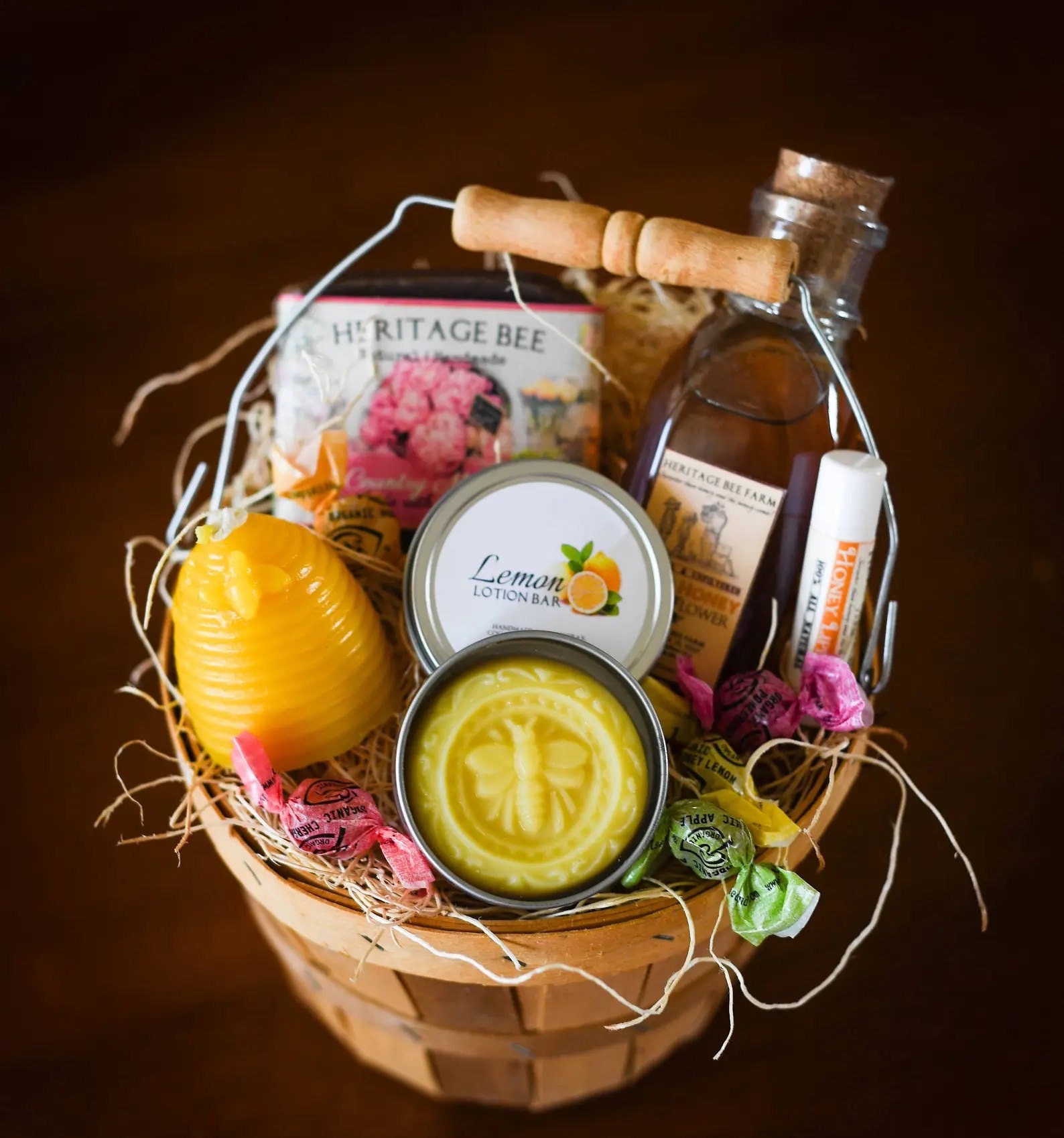 SHOP: Bee farm gift basket from Heritage Bee Farm, $55
Nothing says "get well soon" like honey and lemon. This unique collection of treasures comes from a bee farm surrounded by large oaks, camphor and pine trees, and hundreds of acres of citrus groves. This delightful gift basket will transport your friend to greener pastures while they're on the mend.
11. A soothing sleep kit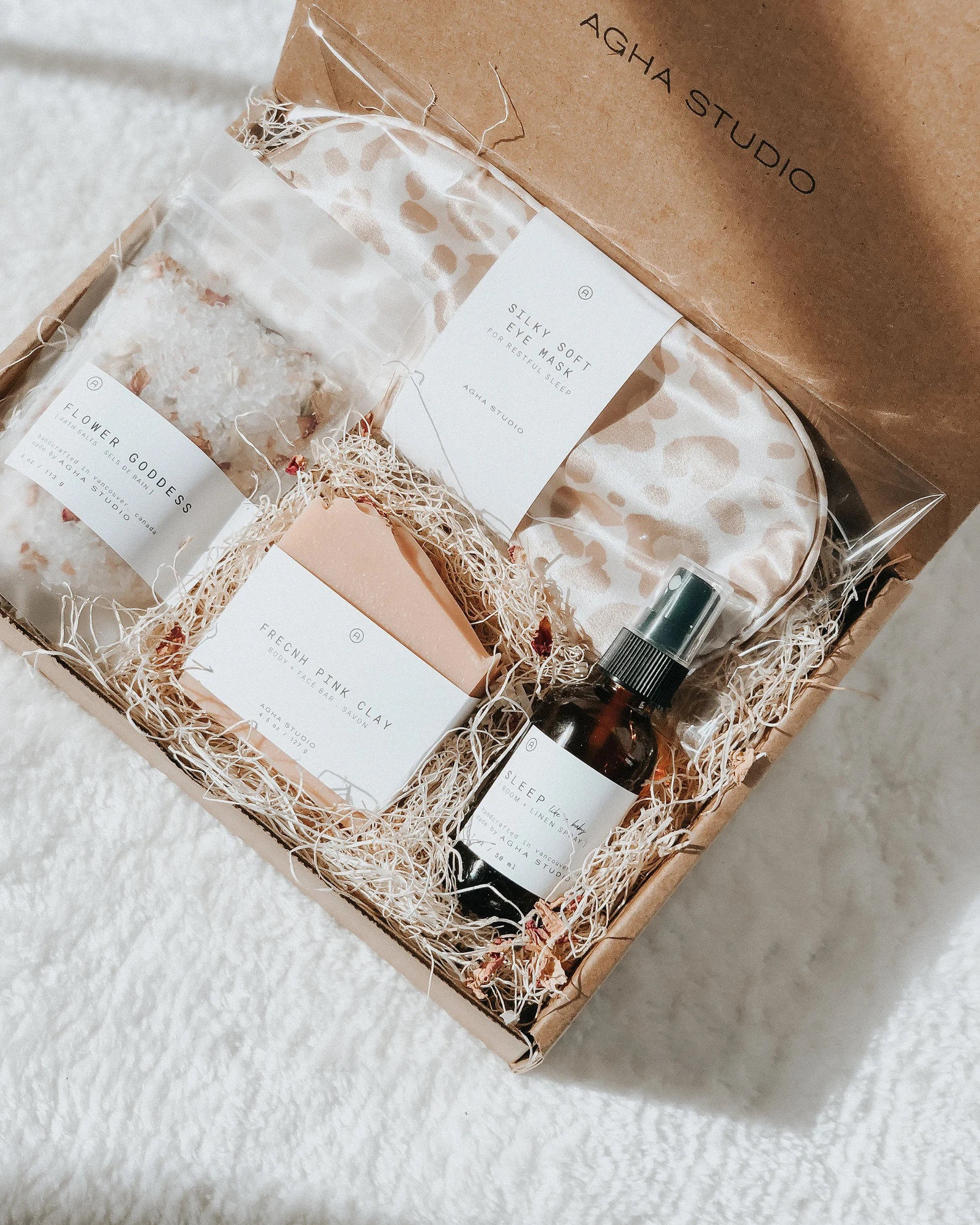 SHOP: Sleep self care gift box from Agha Studio Shop, $58
Help them to get some rest with this sleep self care gift basket. When we're unwell, we need a little TLC, and this set of room spray, bath salts, and a silk eye mask can assist them in unwinding while they're under the weather.
Best friend gift baskets
No one knows you like your friends do, so you need the ultimate gift to show them how much you care. From happy hour to housewarming parties, these are the best gift baskets for your bestie.
12. A cocktail gift basket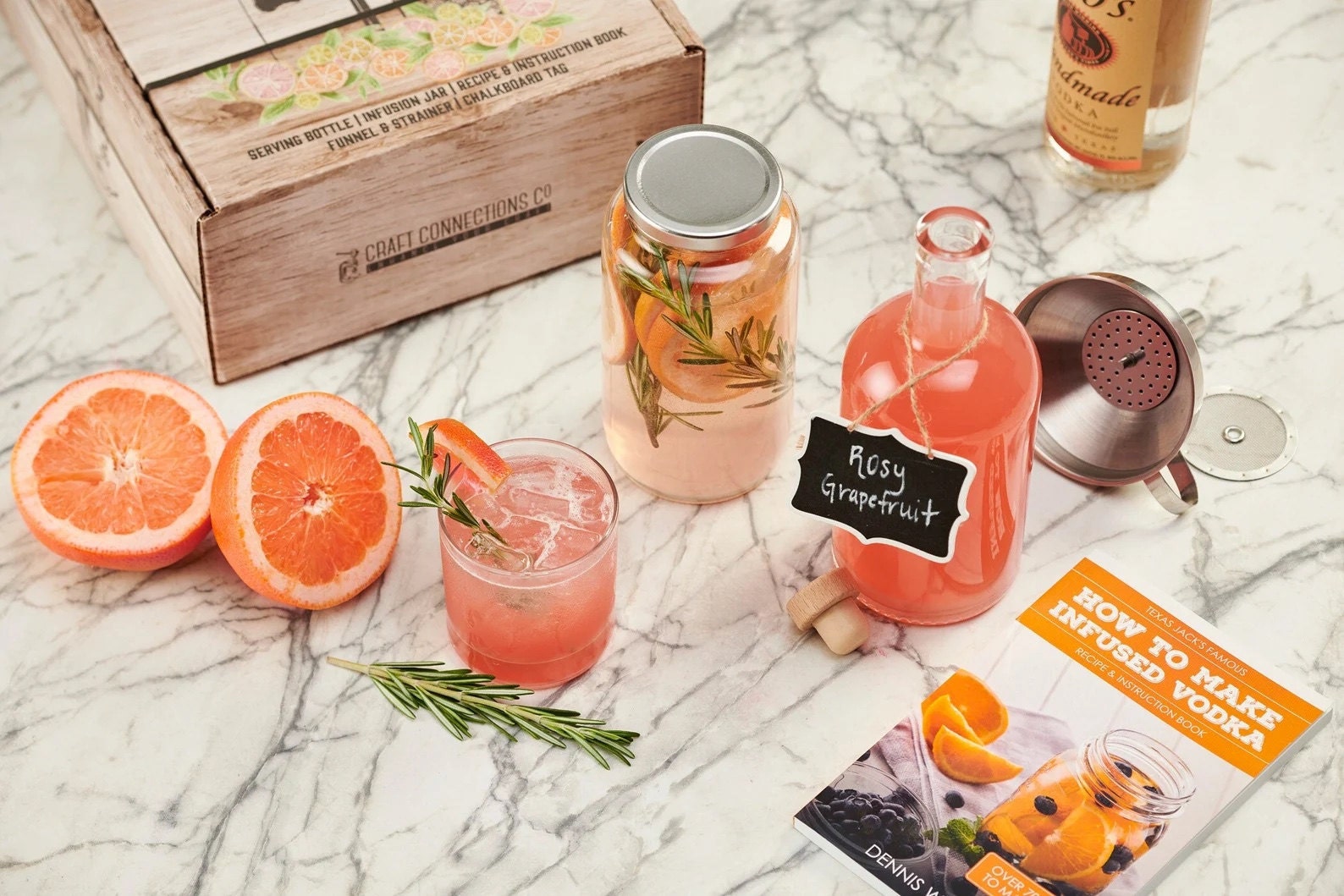 SHOP: Vodka infusion cocktail gift from Craft Connections Co, $45
Clink glasses with your BFFs and plan a cocktail hour with this creative cocktail infusion kit. With an infusion bottle, recipe book, and a fancy cocktail strainer, you and your pals will be making your own signature infused vodka at home. Just add your favorite vodka and herbs and let the magic happen!
13. A paper plant set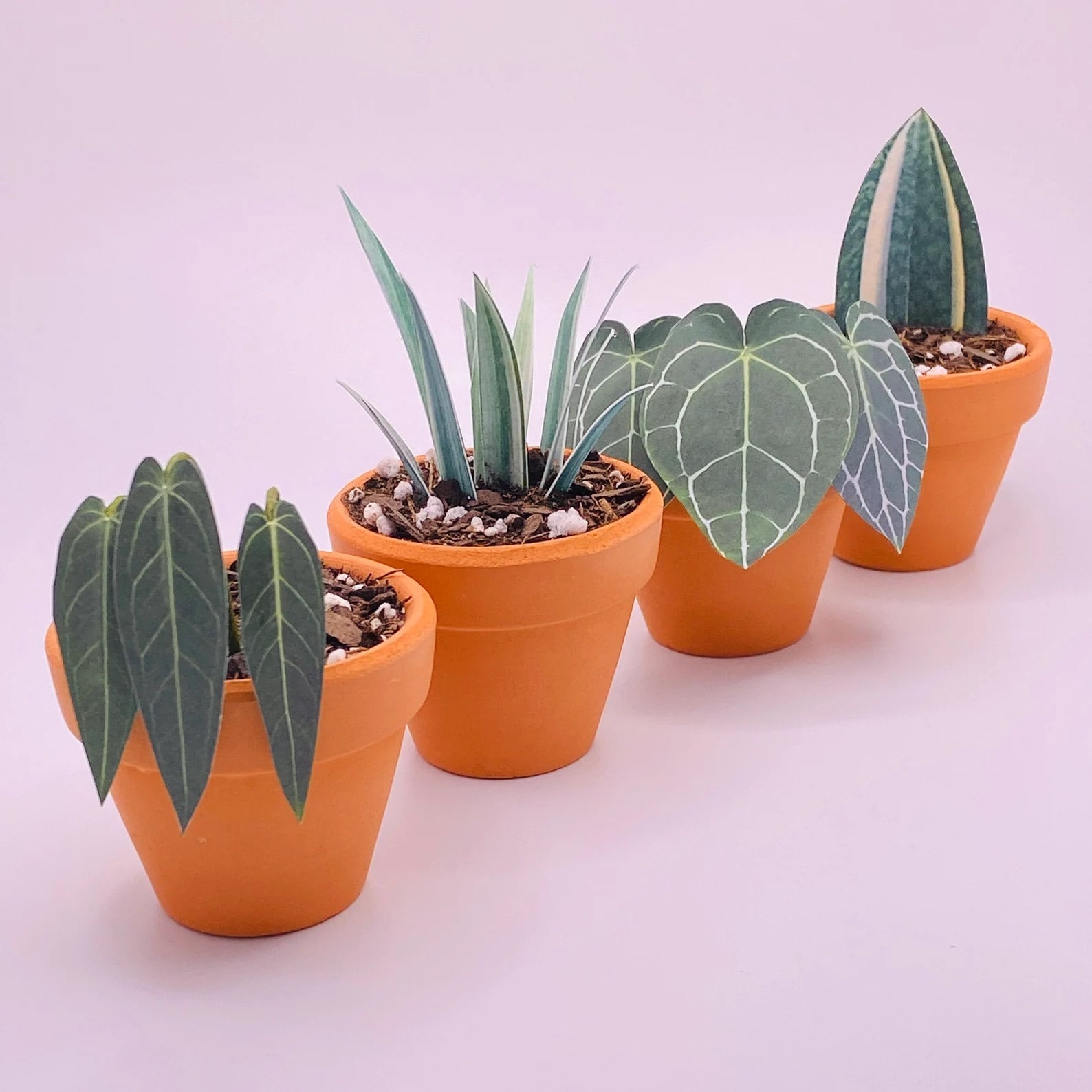 SHOP: Mini handmade paper plant set from Emerald Thumb, $52
Plant parenthood can be challenging: All that watering and turning the pots and checking the soil and repotting—and if you have pets, you have to figure out how to keep them from nibbling on your leafy friends. With this set of pet-friendly paper plants, you don't have to worry about soil, water, or sunlight. Simply enjoy!
14. A gift basket to measure up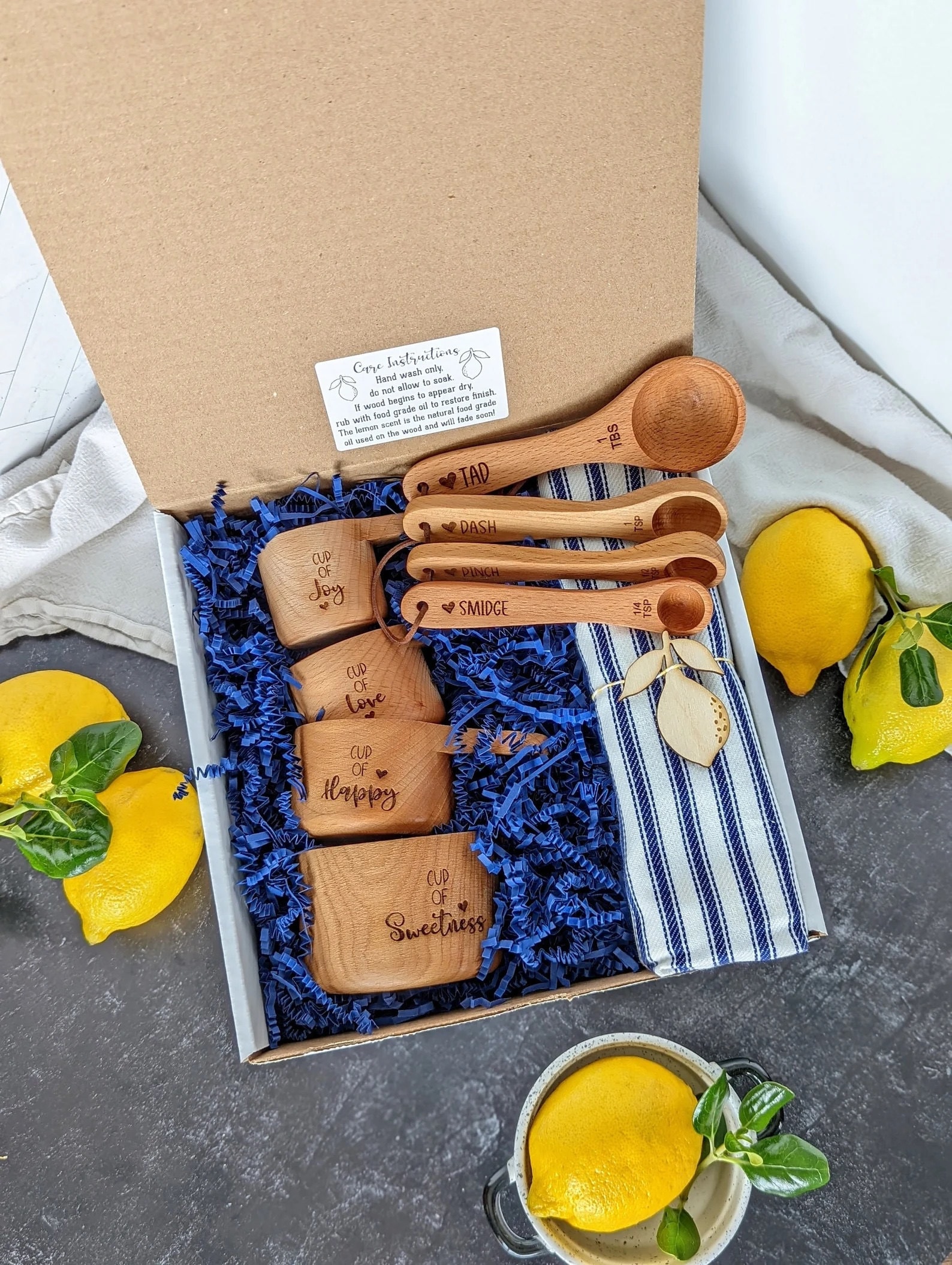 SHOP: Baking box measuring gift basket from A Few Spare Moments, from $30
If your friend is the best baker in your neighborhood, this lovely baking gift basket will make them feel seen and appreciated—and it doubles as a thoughtful housewarming gift, too.
Best holiday gift baskets
When the winter chill sets in, it's time to find the best holiday gift baskets to celebrate the most merry and bright season of the year. Choose from gourmet gift baskets or a collection of holiday-inspired baking supplies for the perfect fit for your loved one.
15. A Christmas cookie gift basket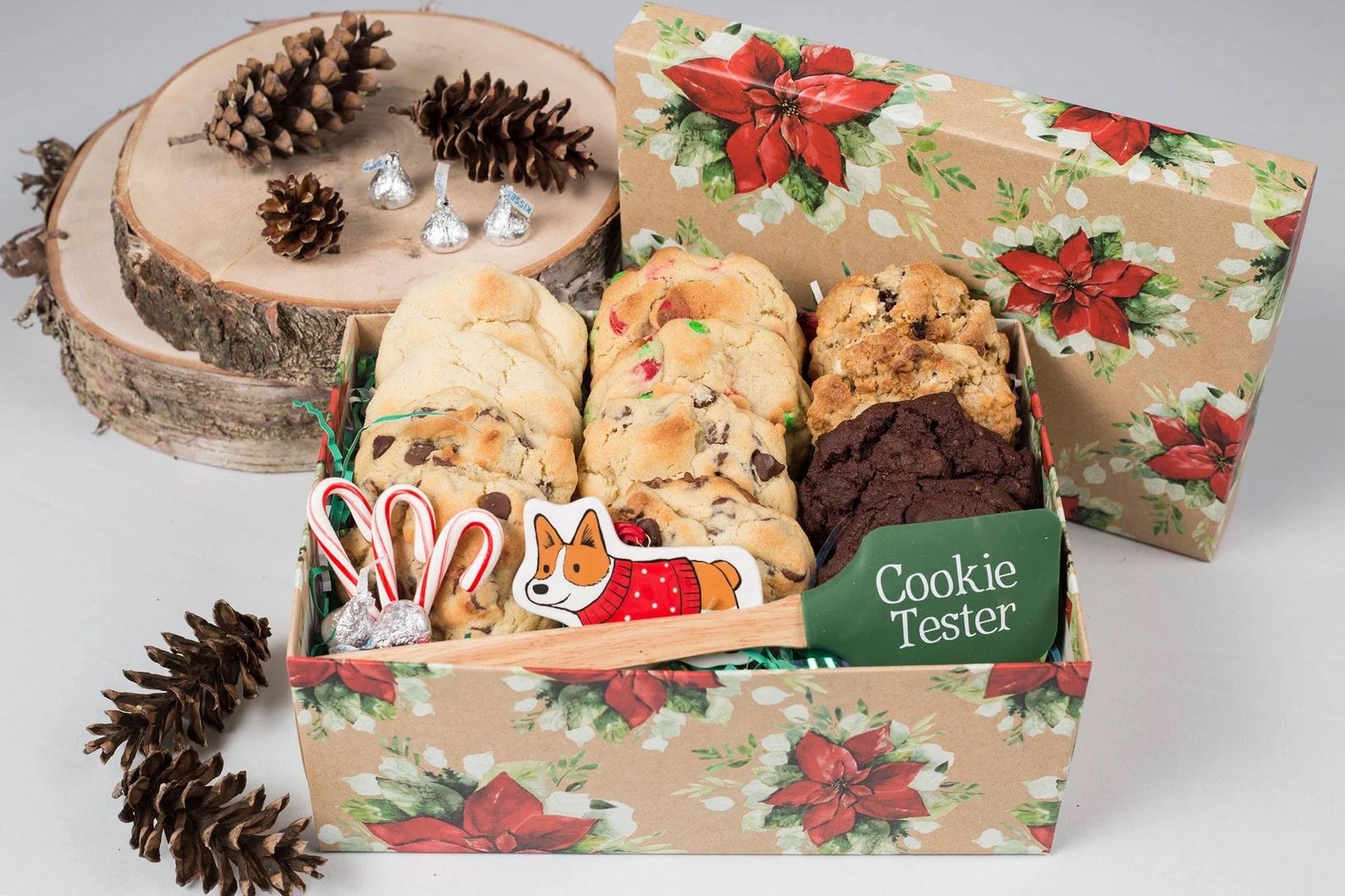 SHOP: Holiday cookie gift box from Chocolate Chipped, from $55
This food gift basket checks all the boxes. Traditional chocolate chip? Check. Gluten-free option? Check. What about a vegan treat? Check! All in a cute keepsake box? Check, check, check. And these holiday cookies that are so good, you'll second-guess leaving a few out for Santa.
16. A baker's bundle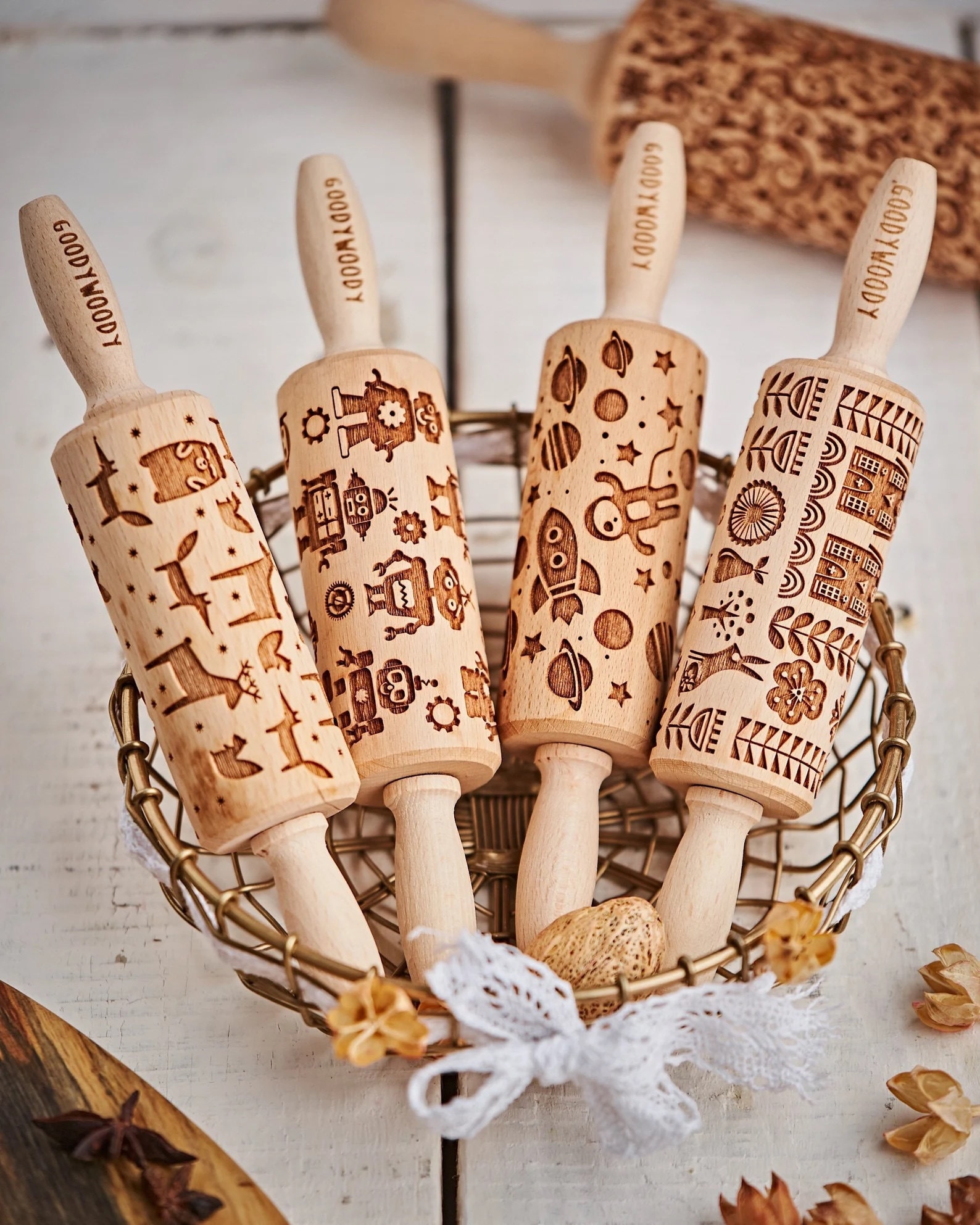 SHOP: Set of 4 small, patterned rolling pins from Goody Woody, $56
Listen up, bakers! This set of rolling pins make it even easier to create the perfectly-themed sweet spread. Choose your favorite patterns and let the holiday cookie contest begin.
* "Ready to ship" means orders processed by Sellers in up to 3 business days. Actual delivery times will vary. See individual listings for details.