From clever mugs to must-have accessories, these are the top gift picks for coffee lovers and home baristas everywhere.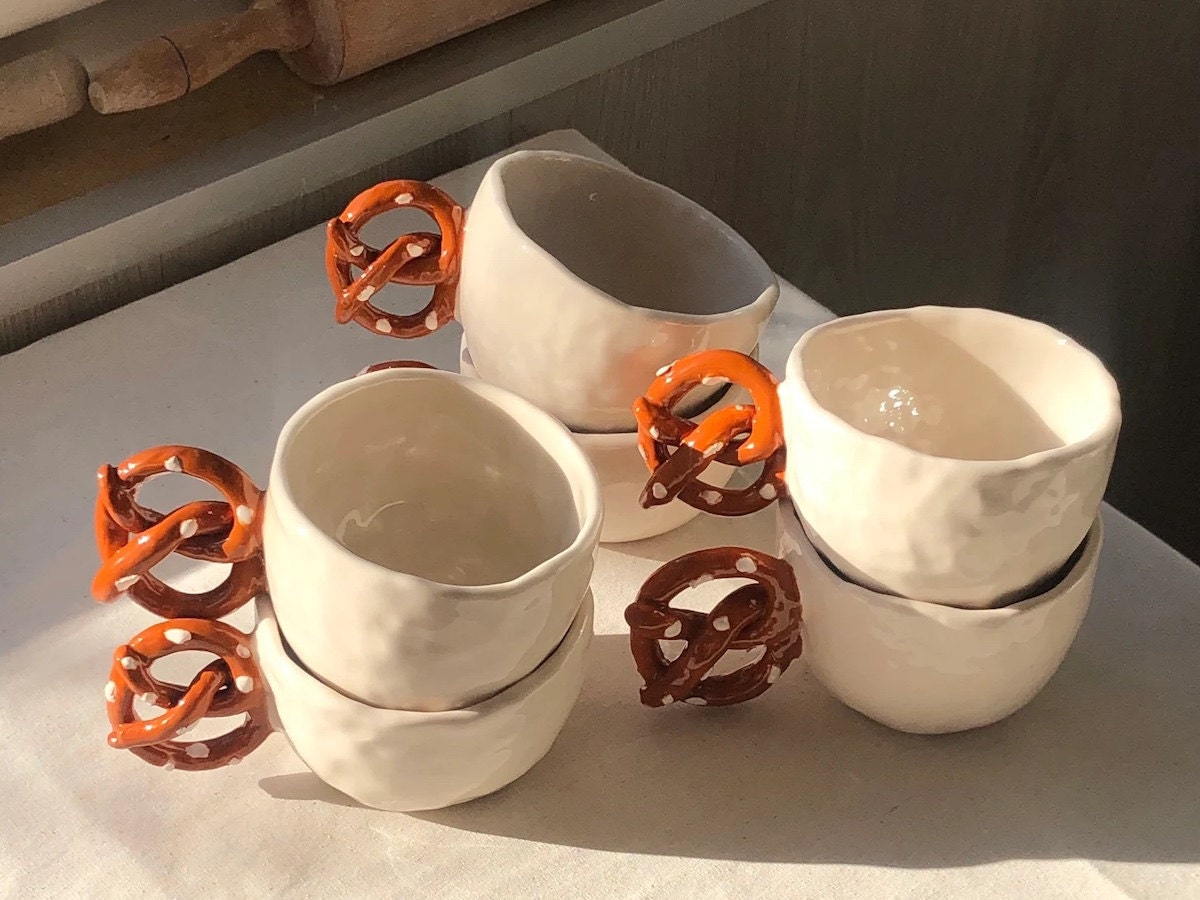 To bean or not to bean? For coffee connoisseurs, it's always a good time for a cup of joe, and these gifts for coffee lovers will be a brew-tiful addition to their morning routine. Whether they prefer some leisurely pour-over perfection at home or need a grab-and-go mug for the road, here are the top picks for the best coffee-inspired gifts they'll love a latte.
Unique gifts for coffee lovers
Whether it's a new take on an old classic like the travel mug or a coffee-inspired exfoliating bath scrub, these unique gifts will wow your caffeinated friend.
1. A coffee body scrub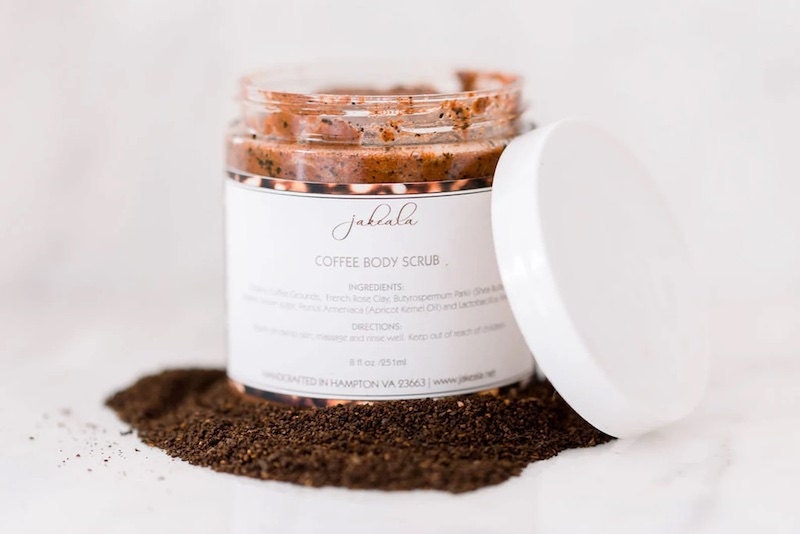 SHOP: Exfoliating coffee body scrub from Jakeala, $21
Sometime the best gift is the pleasure of a spa day at home. Have your loved one luxuriate in this exfoliating coffee body scrub. Infused with moisturizing shea butter, brown sugar, french rose clay, and, of course, coffee grounds, this gift makes a great stocking stuffer or an add-on to a self-care gift basket.
2. A reusable travel coffee mug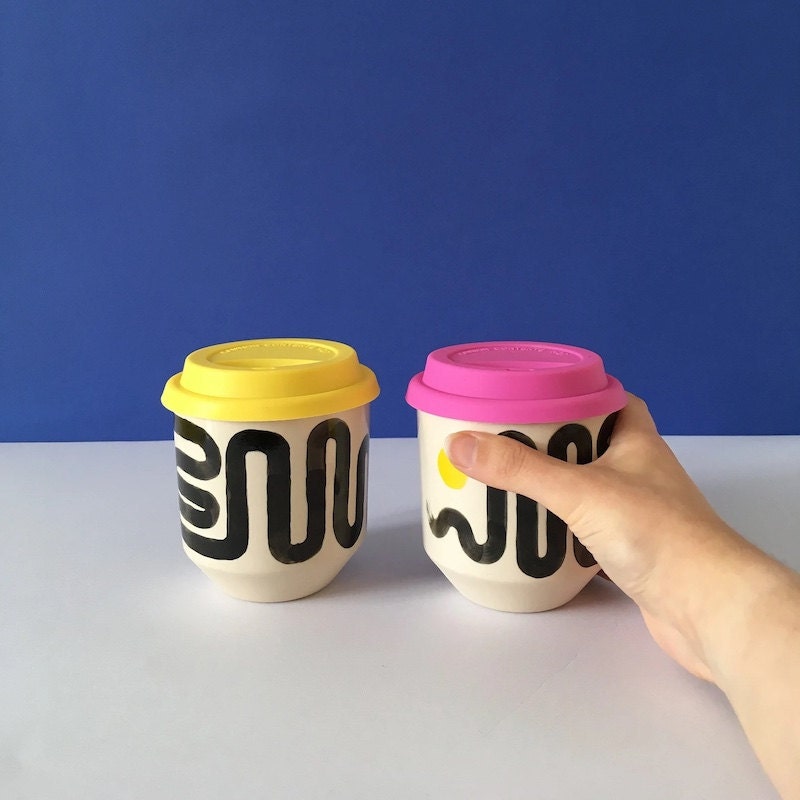 SHOP: Painted travel mug from Steph Liddle Ceramics, $34
This ceramic travel mug boasts individually-illustrated abstract shapes, so no two mugs are exactly alike. Choose the color of the silicone top and wait for the special surprise that comes with this one-of-a-kind gift.
3. A ceramic spoon rest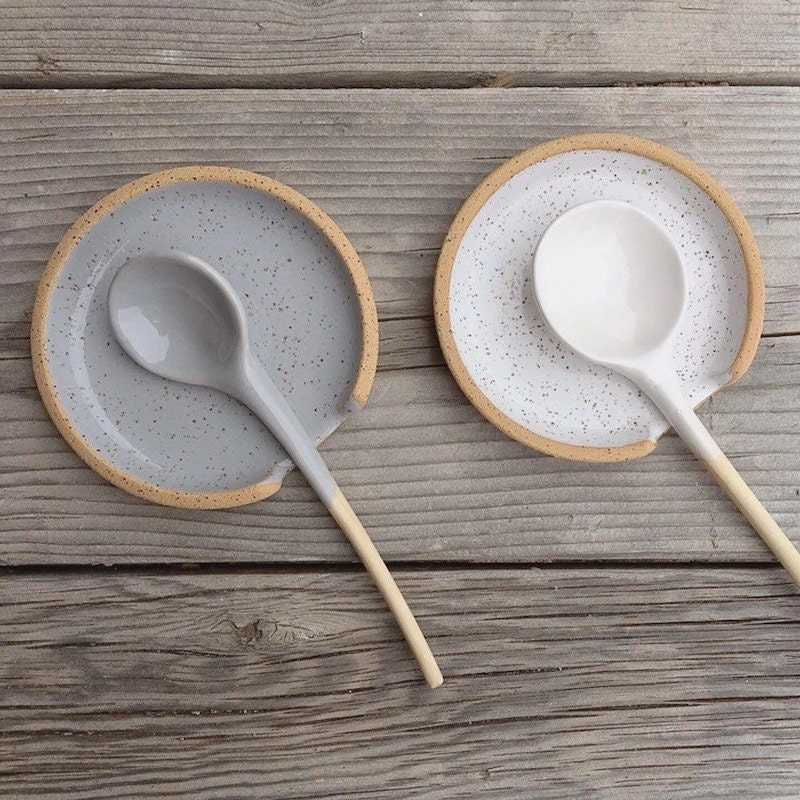 SHOP: Speckled handmade spoon rest from Avesha Michael, from $28 for one
If they prefer their coffee with cream and sugar, this darling spoon rest will help them stir up some good memories as they mix in their preferred blend. Select from an array of neutral colors to match the vibe and texture of their kitchen.
4. A cafe-worthy candle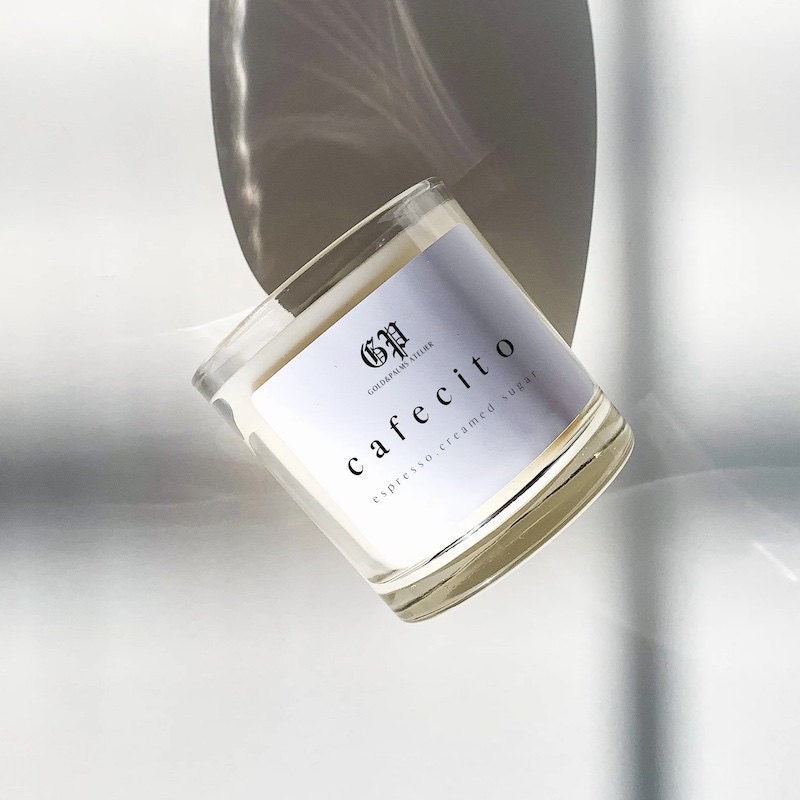 SHOP: "Cafecito" sweet coffee scented soy candle from Gold & Palms Atelier, from $22
Inspired by the sweet scents of ​​sipping your coffee at a "street front café on an early spring morning in Miami Beach," this scented candle will transport them to the coffee shop of their dreams.
5. The most unique coffee mug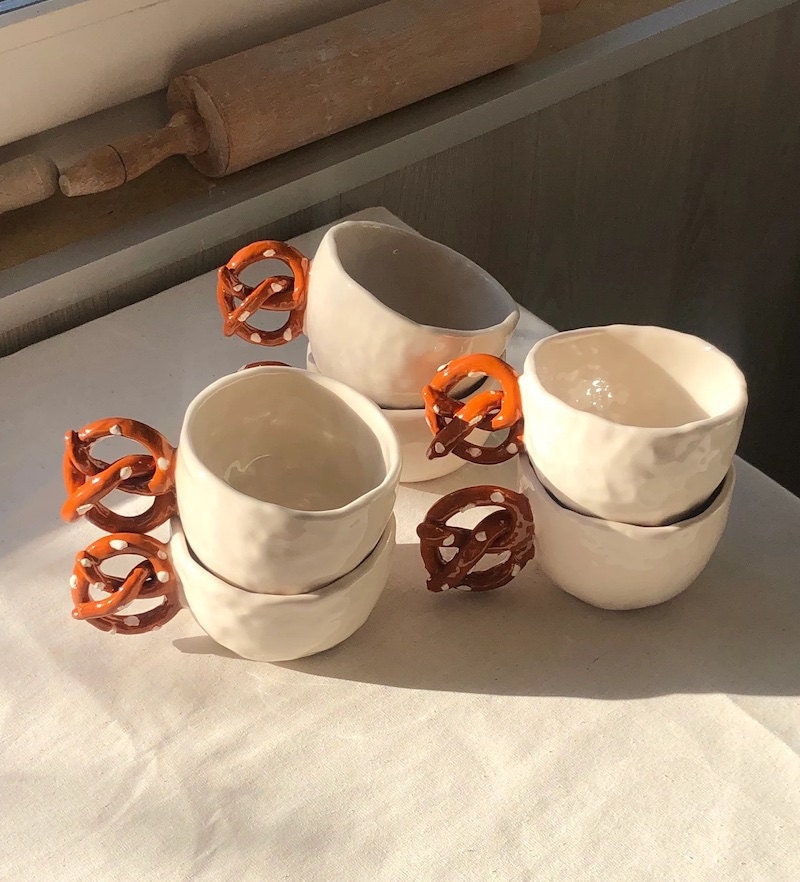 SHOP: Pretzel mug from Kiwi Poca, $88
Another coffee mug for their collection may seem obvious, but when they have a unique and playful design like this tasty twisted handle mug you can't go wrong. This salty sight is so easy on the eyes, it will quickly earn the top spot in their coveted coffee mug display.
Funny gifts for coffee lovers
Give them a chuckle with these whimsical and funny gifts for the coffee lovers in your life, and you can show them who really is the lord of the beans!
6. The best gift for a barista at heart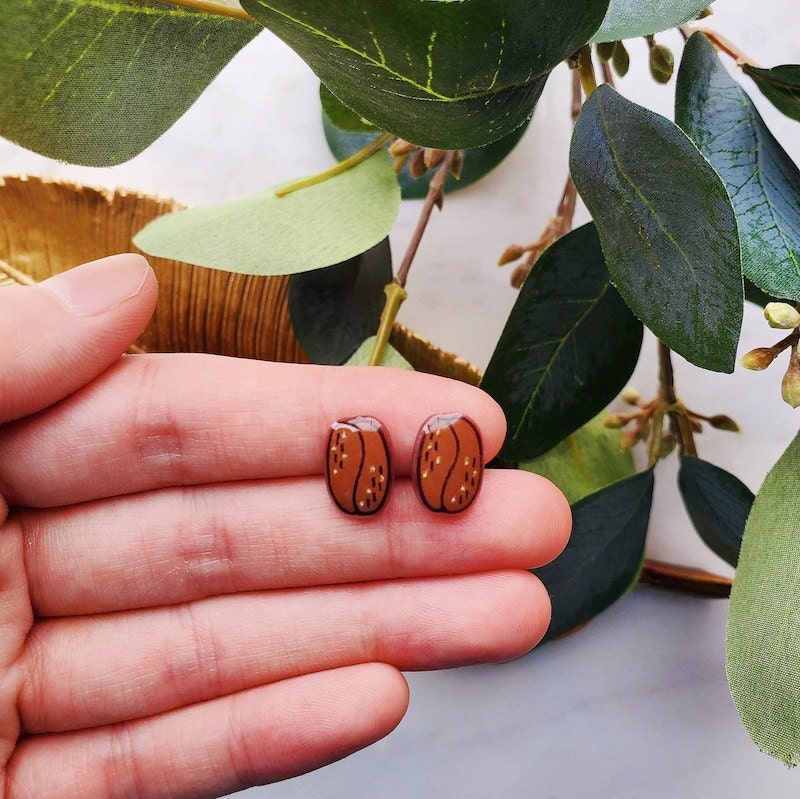 SHOP: Coffee bean stud earrings from SYJ cosmos, $19
For your favorite barista who you think is cool beans, these cool coffee bean stud earrings make a great little gift to show your appreciation for all of the cups they've brewed for you.
7. A coffee gift for your coven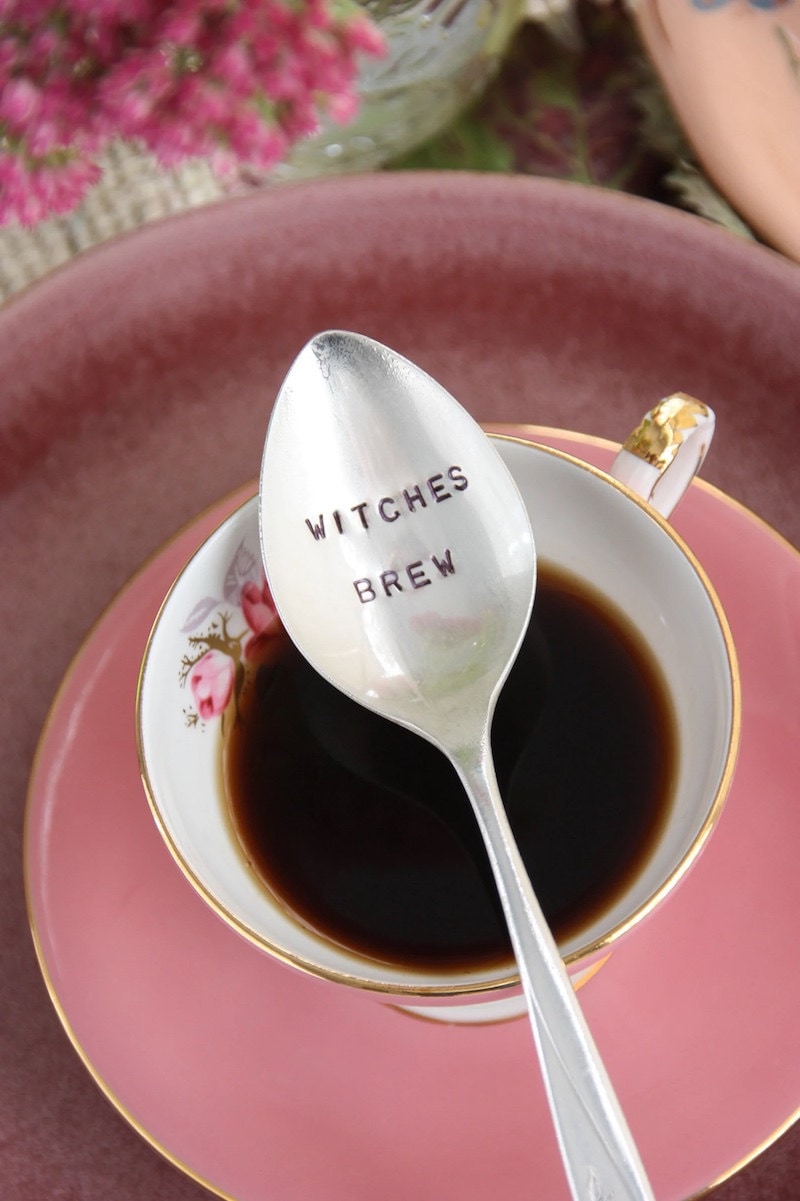 SHOP: Witches brew stamped spoon from ...and then again, $20
Whether it's Halloween or your friend gets witchy year-round, this playful stamped spoon for them to stir their coffee like it's a beautiful, bubbling cauldron.
8. A funny print for coffee lovers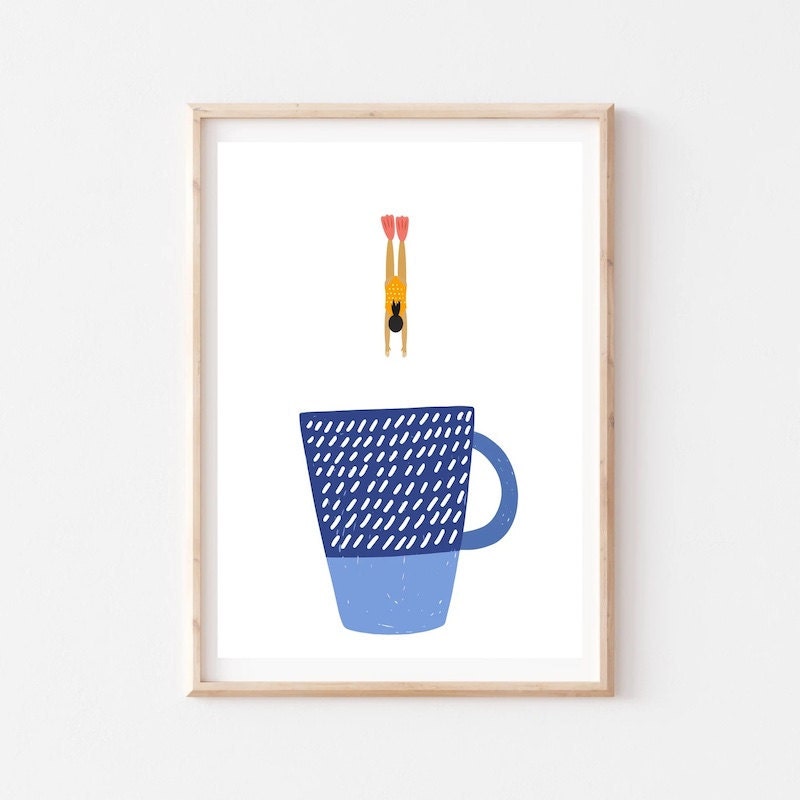 SHOP: Monday morning coffee dive print from One Creative Bunny, $4
Sometimes, it can be so difficult to peel yourself from the comfort of your bed on a Monday morning that it feels like you need to swim in coffee to make it through the day without dozing. This print personifies exactly what coffee lovers need whether they're a morning person or not.
Birthday gifts for coffee lovers
Celebrate their next trip around the sun with these gifts to espresso how much they mean to you.
9. A set of concrete coasters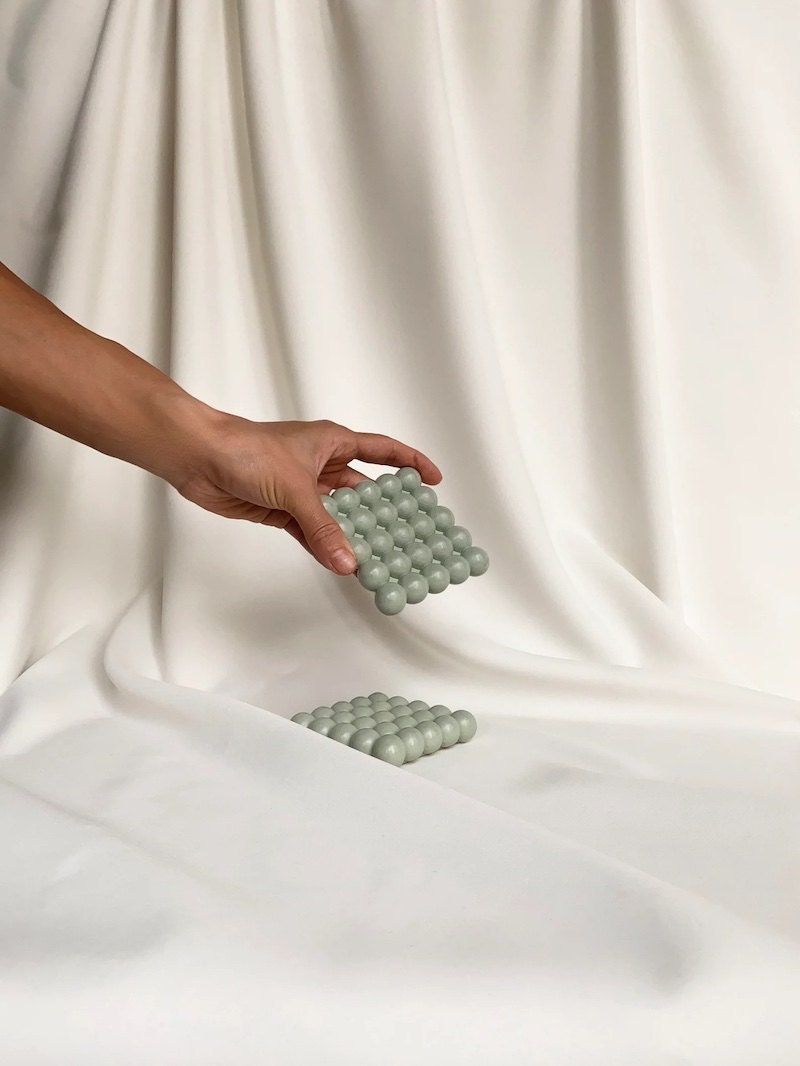 SHOP: Set of 4 concrete bubble coasters from Mimi La Rouleuse, $55
No more rings on the coffee table! Choose from over a dozen colors to suit your loved one's aesthetic, and these versatile-yet-playful coasters will be perfectly paired with their favorite cuppa.
10. A coffee-flavored birthday dessert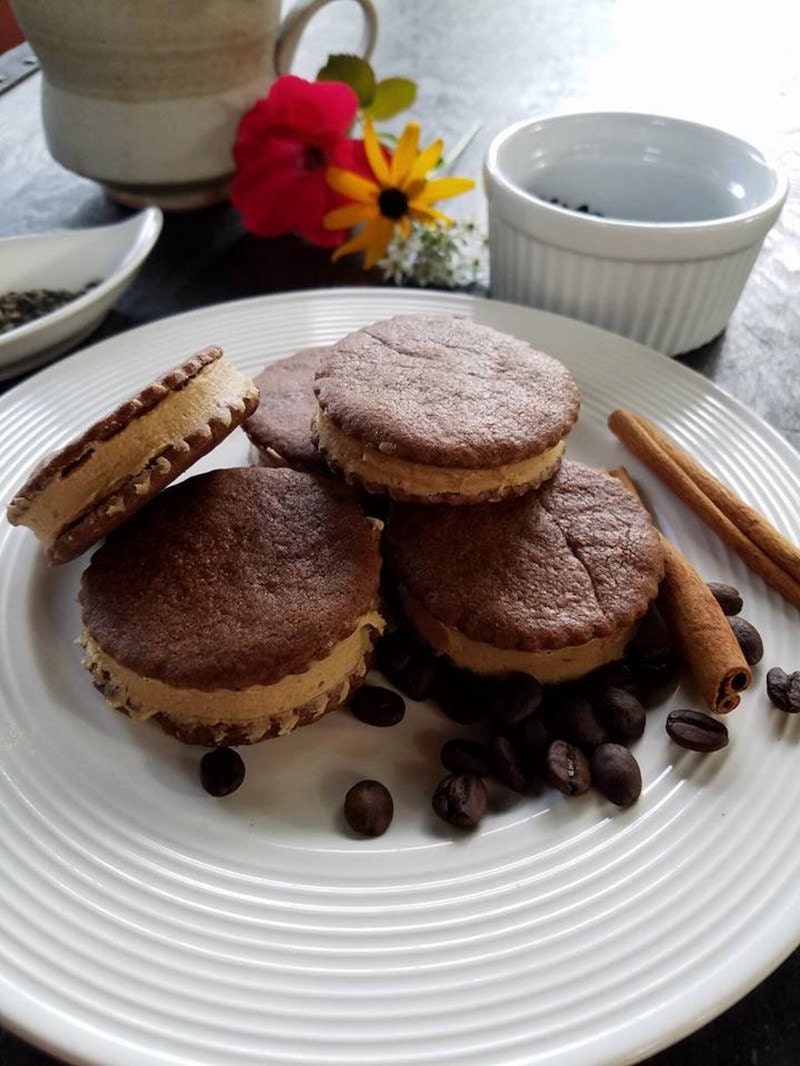 SHOP: Chocolate espresso cookie sandwiches from Gigi's Table, $20 for a dozen
We know you shouldn't have caffeine in the afternoon or evening, but we think you should make an exception for this delectable espresso chocolate cookie dessert that will mocha you and your loved ones happy. Sandwiched with espresso buttercream in the middle, this birthday gift for coffee lovers sweetens the deal even if they prefer their coffee black.
11. A cool and creative coffee mug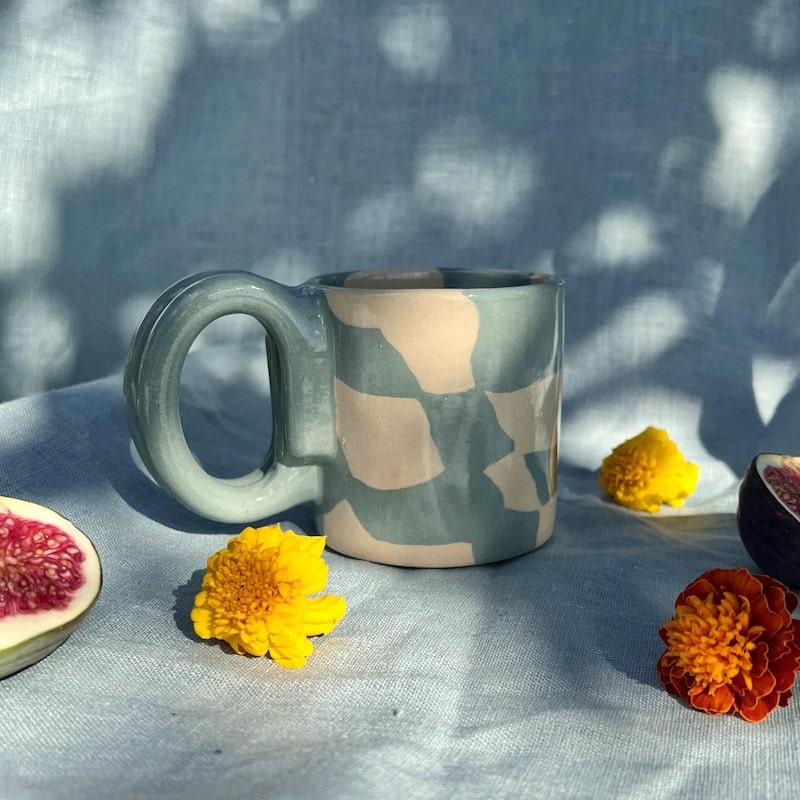 SHOP: Blue marble handmade ceramic mug from PINK SAND CERAMICS, $40
Checkerboard everything is supremely on-trend, and this unexpected take on the traditional blocked pattern is an effortlessly modern look that transcends the trend. Choose the design that suits their style, and they'll have an Insta-worthy coffee moment every morning.
12. The best gift for iced coffee lovers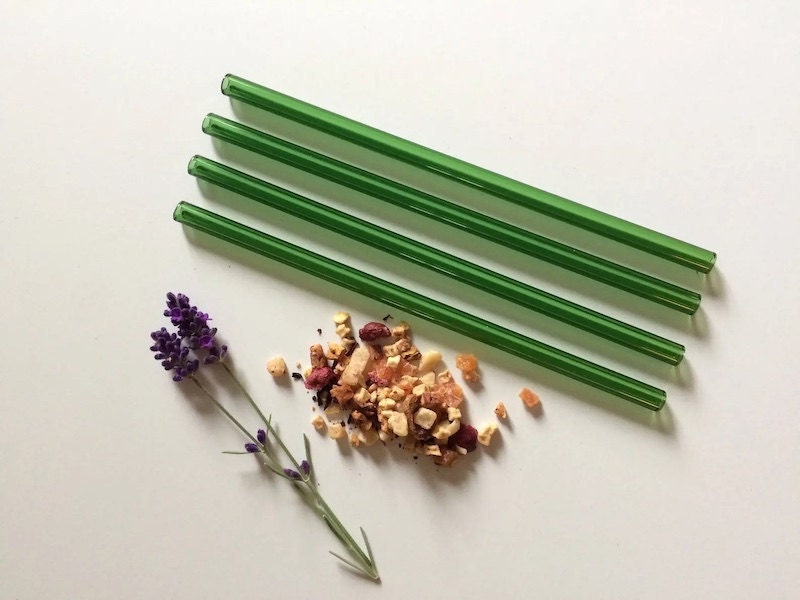 SHOP: Emerald green reusable glass straws from Brook Drabot Glass, $24 for set of 4
For the folks that prefer iced coffee year-round (guilty!), these gorgeous green glass straws will help them reduce all the plastic straws they go through and look good while doing it.
13. The best gift for pour over coffee lovers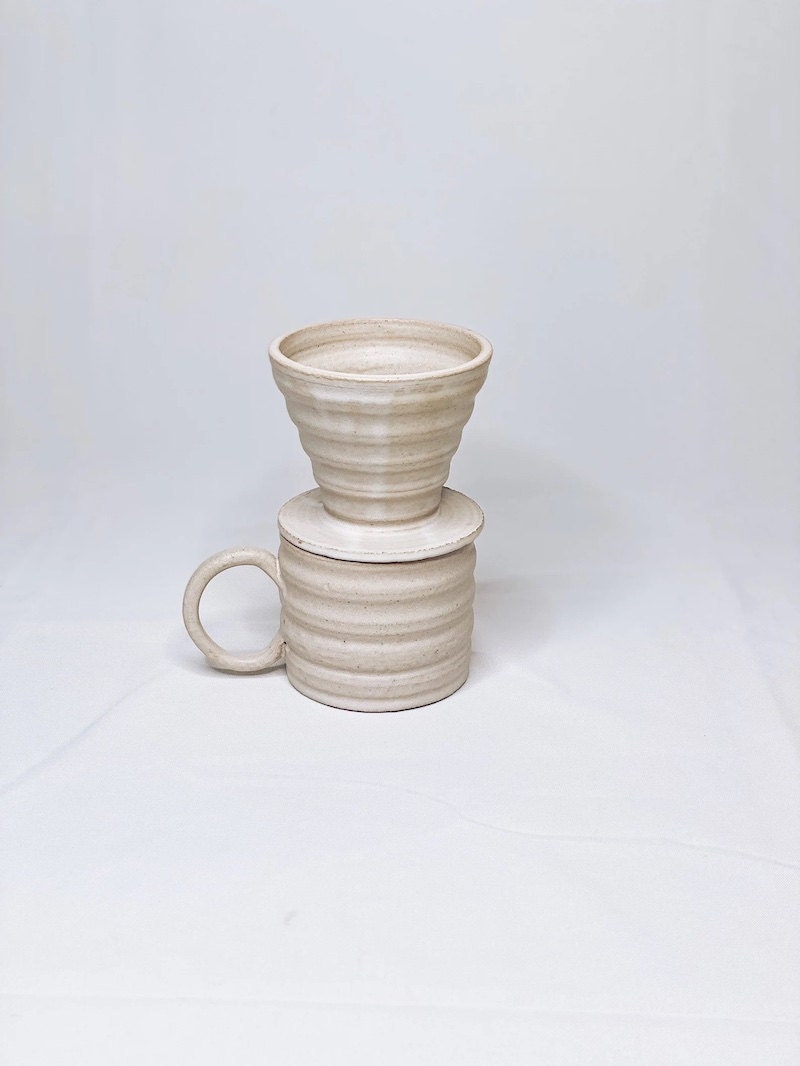 SHOP: Ceramic pour over coffee set from CMTZ Pottery, $69
Pour over coffee makers embrace the slowness of the mornings: Watching the coffee bloom, measuring the amount of water in each pour, noting the subtle smell of the roast. This ceramic set is as elegant and delicate as the pour over process.
Inexpensive gifts for coffee lovers
Want to gift your coffee-loving friend a thoughtful gift without breaking the bank? Good news: These budget-friendly gifts will have them buzzing with gratitude.
14. The best gift for the eco-conscious coffee lover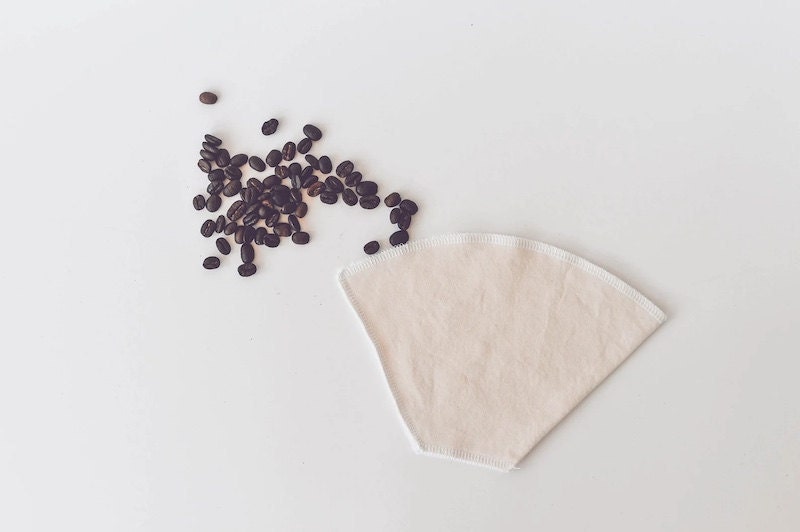 SHOP: Organic cotton reusable coffee filter from The Conscious Cloth, from $12 for one
Reduce their waste from all those paper coffee filters that they just toss in the trash with these reusable, organic cotton coffee filters. Buyers rave that these filters work like a charm, and this coffee-lover gift is the perfect add-on to their favorite, single origin roast.
15. The best last-minute gift for coffee lovers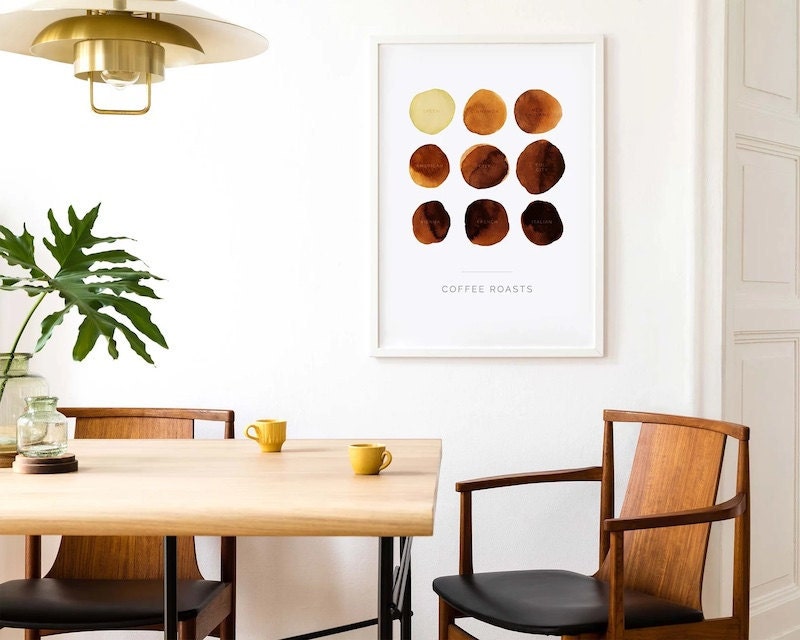 SHOP: Coffee roast color downloadable print from The Print Distillery, $9
Add some flair to their perfectly-curated kitchen with this coffee roast color wall print. The best part? This minimalist chart is instantly downloadable, so you can print this beauty and be on your way.
16. The best gift for cold brew lovers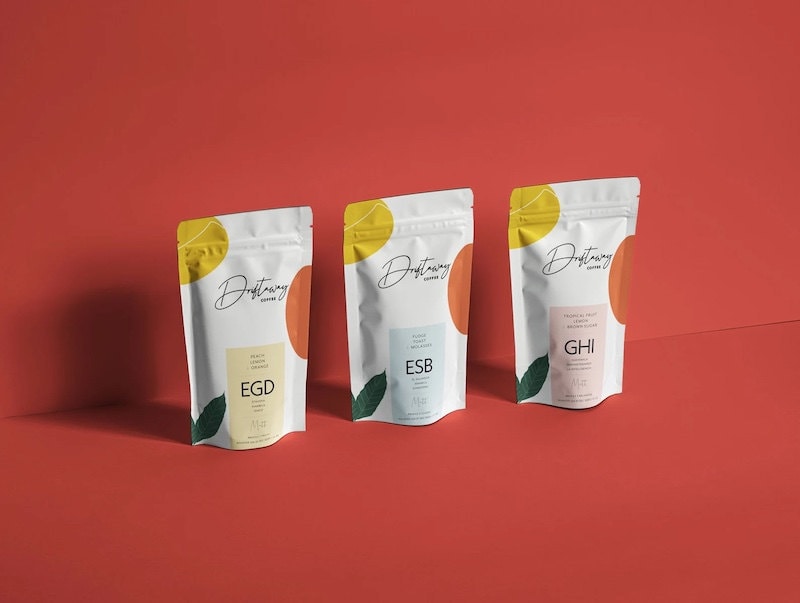 SHOP: Cold brew coffee kit from Driftaway Coffee, from $18
Cold brew got your tongue? This coffee kit features three different flavor profiles in ready-to-brew mesh bags for their iced coffee pleasure. Try all three in a group tasting or try one at a time based on the vibe—there's plenty to go around!
Personalized gifts for coffee lovers
Make their cup of joe even more special with the very best personalized coffee gifts for them, from custom mugs celebrating their best friend to personalized leather to-go cup sleeves.
17. The best Christmas gift for coffee lovers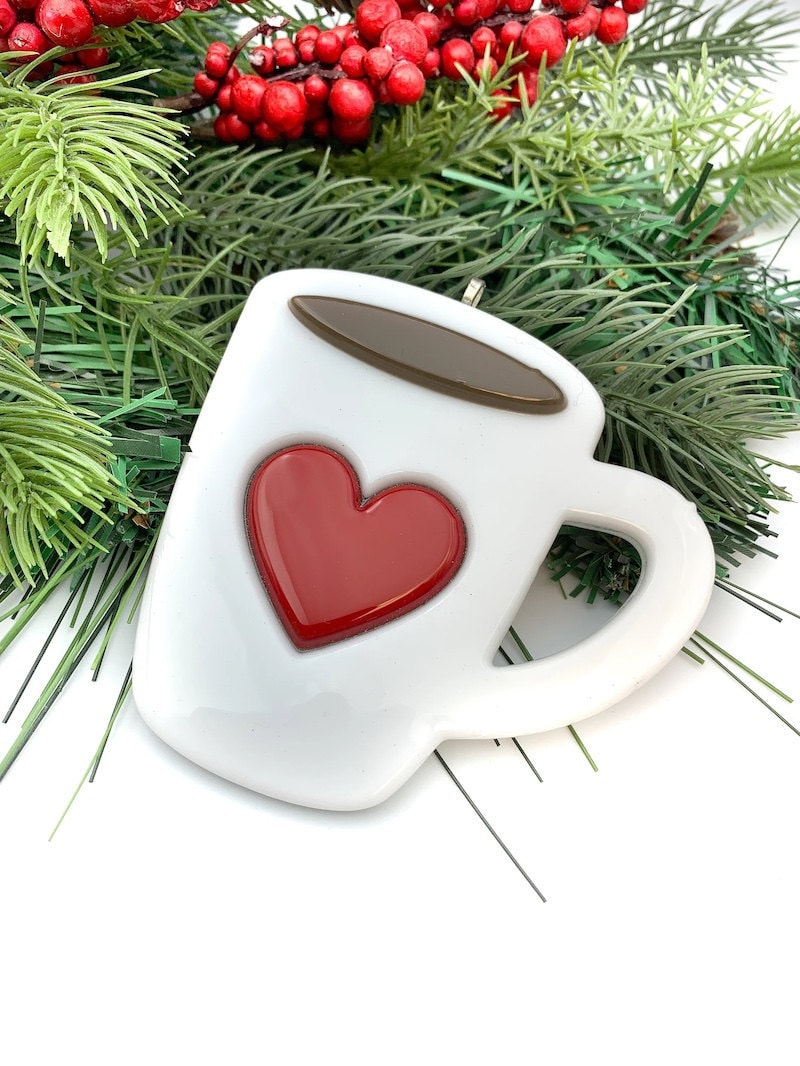 SHOP: Coffee cup ornament from Fuse Muse Fused Glass, $22
Add some pep to their Christmas tree prep with this coffee cup ornament. It's personalized with their name and the year on the back of the cup for the ultimate café latte feel.
18. The best wedding gift for coffee lovers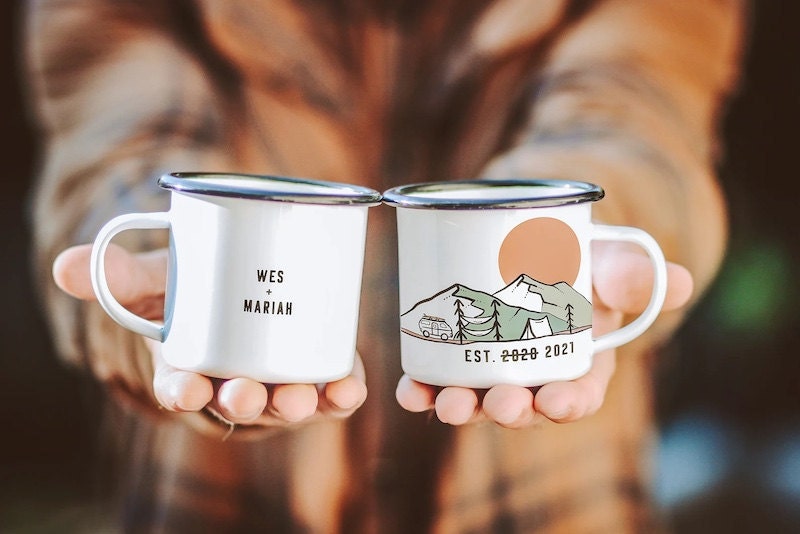 SHOP: Personalized camping mug from Kampr Co, $24 for one
Was their meet-cute at their favorite coffee shop? This personalized coffee mug will commemorate their wedding day and remind them of how it all began. Our tip: Get a pair so both members of the happy couple can enjoy them!
19. The best personalized gift for coffee lovers and their pets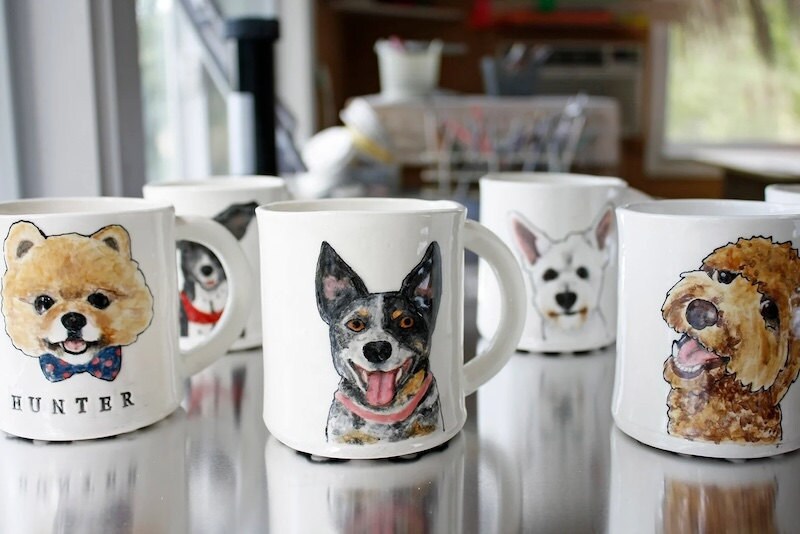 SHOP: Pet portrait mug from Hadley Clay Studio, from $80
We know that their pooch is their best friend, and that coffee is their go-to morning companion, so why not combine the two with this oh-so-cute personalized pet portrait mug hand-painted and glazed by this Etsy seller?!
20. The best personalized gift for the to-go coffee lovers
SHOP: Personalized leather coffee cup sleeve from Create Gift Love, $28
Do they prefer their coffee to-go? Elevate their to-go cup with this personalized leather coffee sleeve. Customize the design and have their name stamped into the leather for a coffee sleeve made just for them.