Leaf it to us to round up the absolute cutest gifts for all of your foliage-loving friends.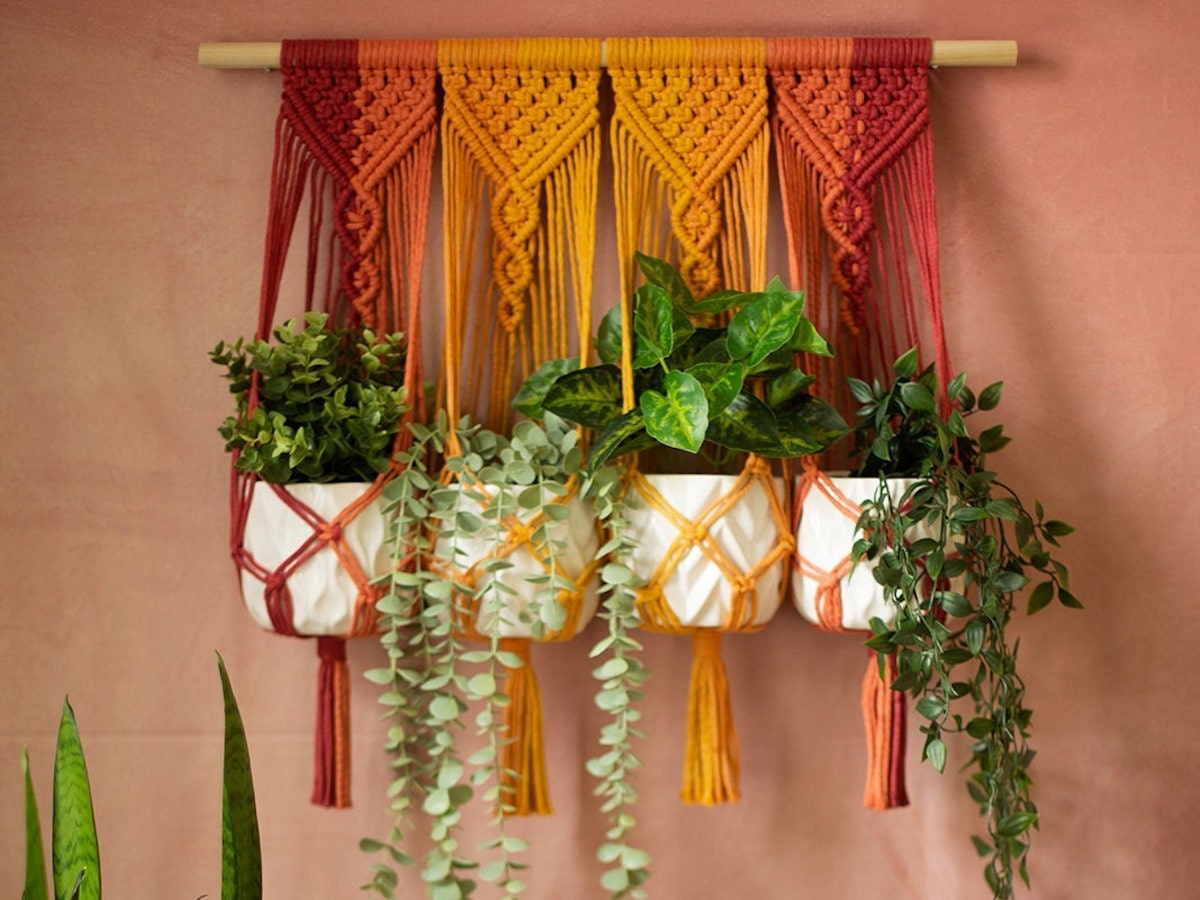 Their home looks like a botanical garden, they've learned all the Latin names of their potted flora (or personally named each one), and now you have to find the perfect gift for the plant lover in your life. You could purchase yet another live plant for their collection, but if you're unsure of exactly what's on their list, these plant gifts will give you some inspiration. These are the best gifts for plant parents in every stage of plant parenthood.
Plant gifts under $20
Looking to delight your plant lover with a gift on a budget? These plant gifts are the perfect way to celebrate your foliage-loving friends without breaking the bank.
1. Funky plant decor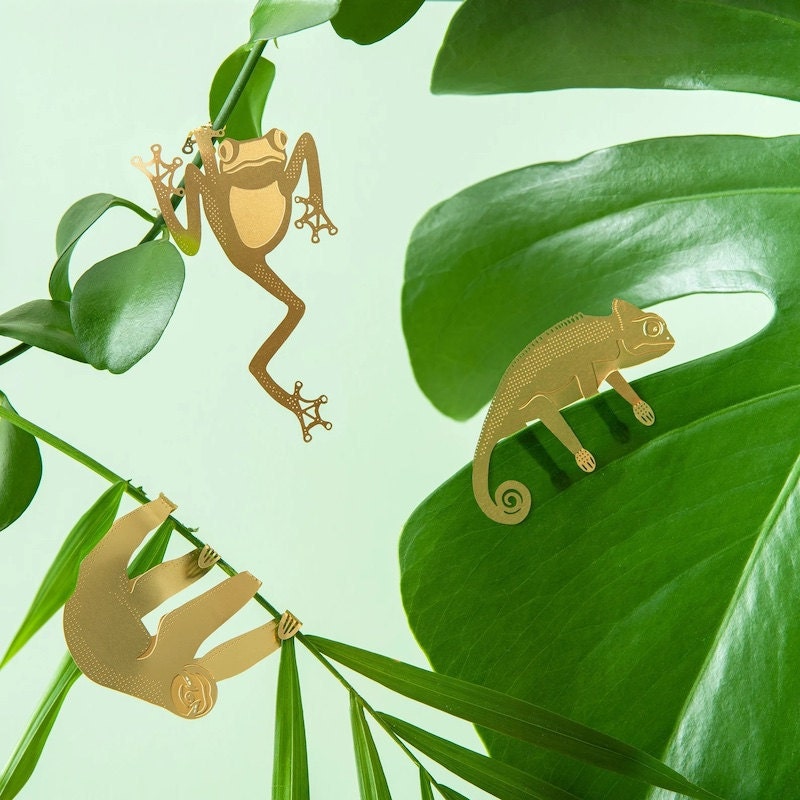 SHOP: Plant animal decorations for houseplants from Another Studio, $8 for one
We all love plant decor, but what about decor for your plants? These playful animal adornments will put a smile on their face every time they look closely at their leafy loves.
2. Flower greeting cards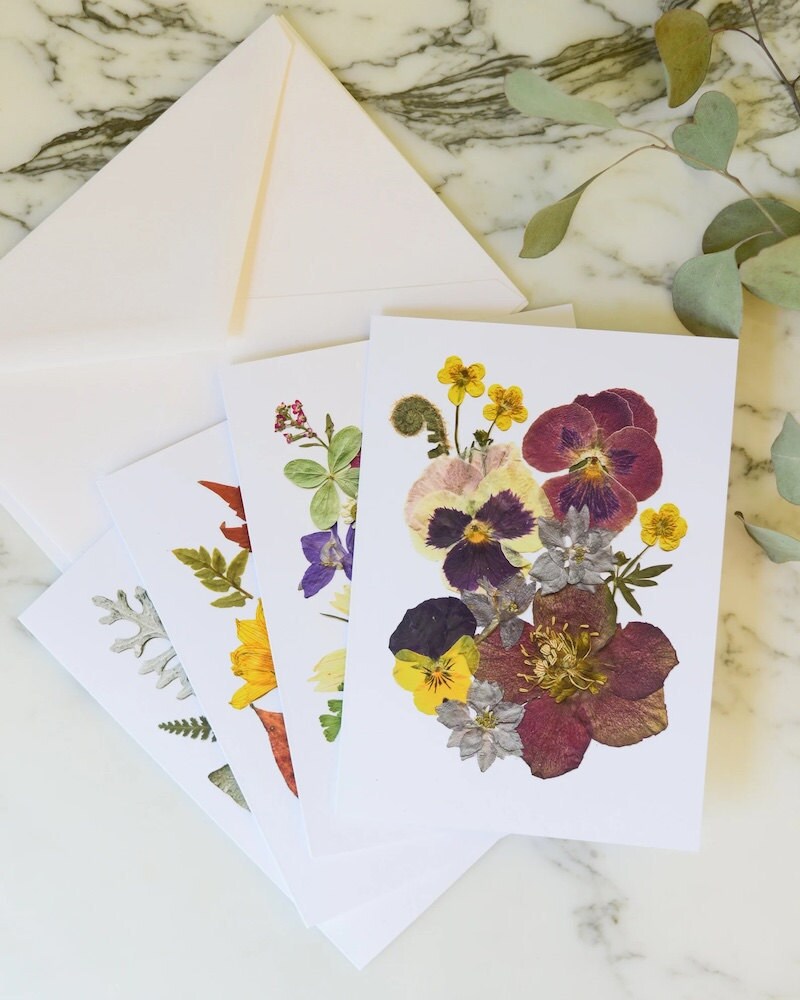 SHOP: Four seasons blank greeting cards from kmpressed, from $18
These cards are inspired by each of the four seasons and the blooms that this Etsy seller collects from her garden. This set of cards are blank, so they're good for any occasion and you can write them the words that matter most.
3. Pressed fern ring dish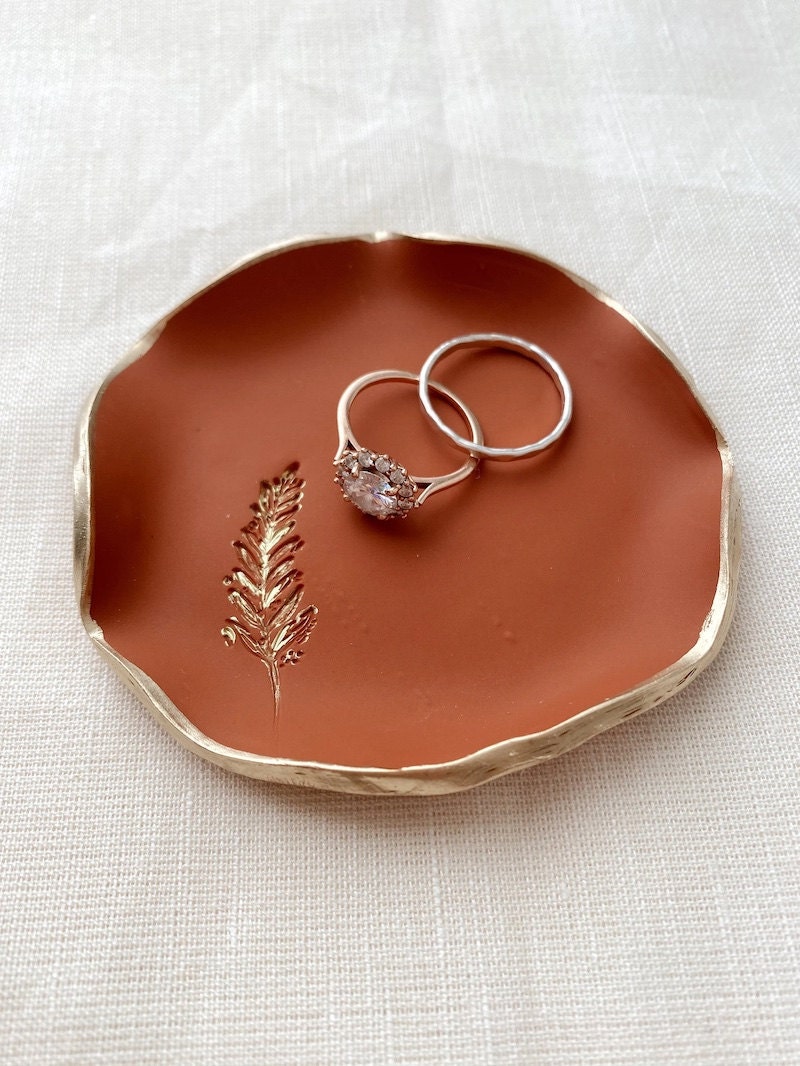 SHOP: Fern clay ring dish from copper & clay, $15
Give them a spot to toss their ring as they're doing the dishes or taking a shower with this earthy clay ring dish imprinted with a glittery gold fern frond. Add their initials to customize this gift so it's made just for them.
4. Pressed flower bookmark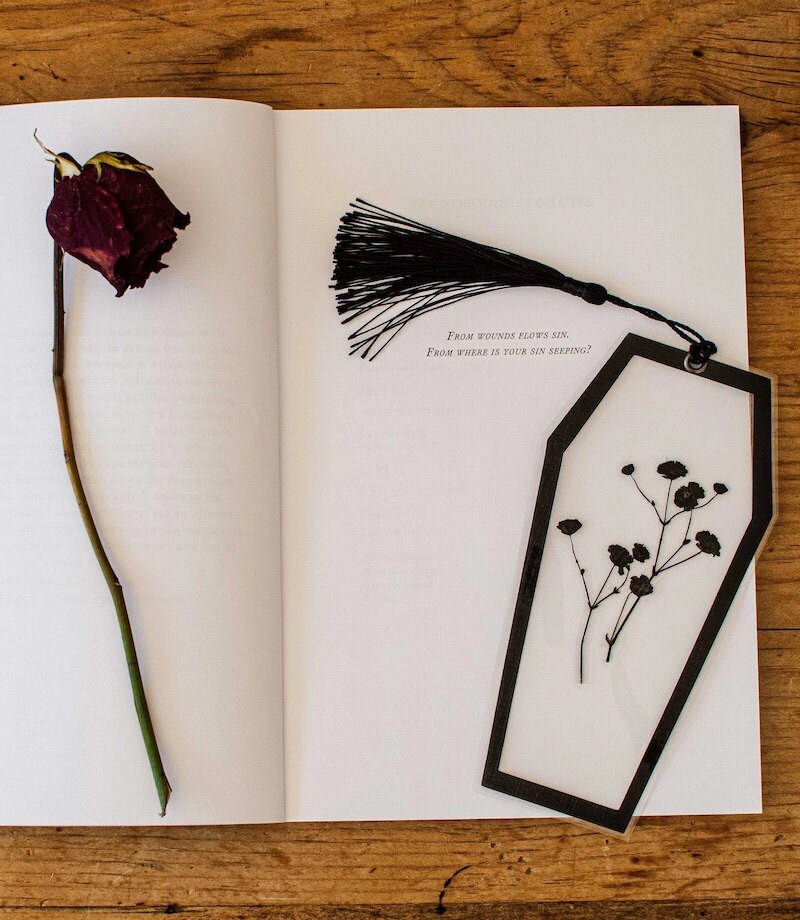 SHOP: Pressed floral bookmarks from Kaylie reads, from $13 for one
Got a plant-loving friend who loves a little gothic home decor mixed in with their buds? These gorgeously macabre pressed floral bookmarks will fit in with both their library and plant collection.
5. Plant embroidery pattern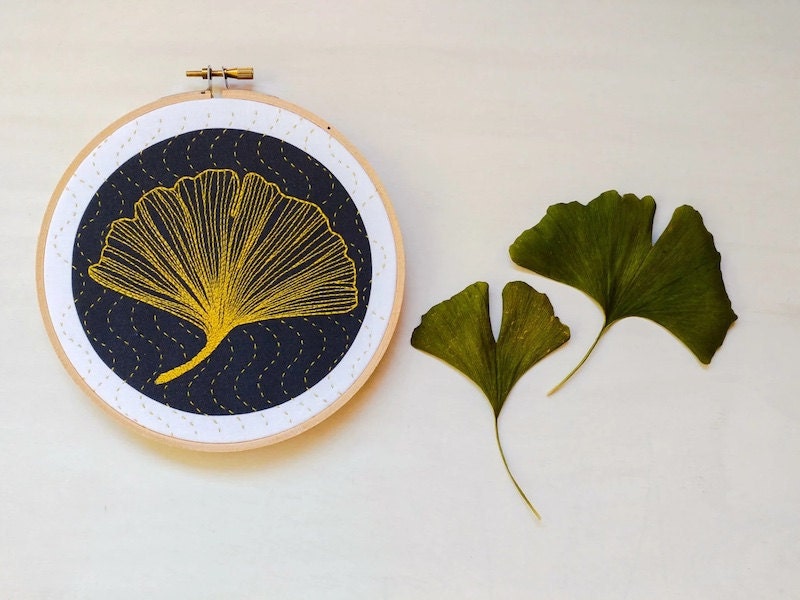 SHOP: Ginkgo leaf embroidery pattern from cozyblue, $5
If your plant pal is also a craft queen, this ginkgo leaf embroidery pattern is the best of both worlds, offering a handy hobby to try while they wait for their potted plants to soak. If you're on a short deadline, this downloadable pattern is instantly giftable and ready for action. Plus, the ginkgo tree is considered a "living fossil," so you know this design will stand the test of time!
6. Modern air plant hanger
SHOP: Geometric wall air plant holder from HEMLEVA, $20
Air plant collectors know that these epiphytic plants need to be kept in containers that offer a lot of air flow, and this minimalist wall sconce planter fits the bill. Made from brass and boasting a geometric shape that will add intrigue to any wall space, this gift will frame their plants like the works of art that they are!
Unique gifts for plant lovers
A personalized flower press. A cottagecore toadstool earrings set. A leafy dog bed customized with their best friend's name. These unique gifts for plant parents are unexpected and oh-so-special
7. Gold fern hoop earrings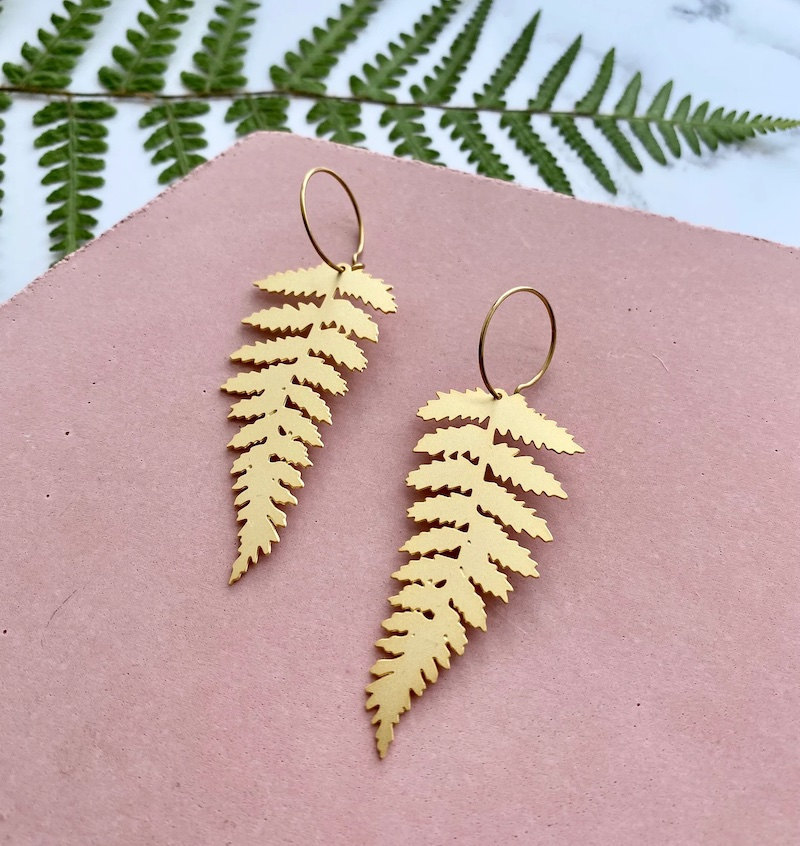 SHOP: Gold fern hoop earrings from Mica Peet, $32
For your loved one who prefers to spend their time in the forest, these fern-shaped earrings are going to be their new best frond. Gold plated and delicate, these hoop earrings make a great bridesmaid gift, birthday gift, or a sweet "just-because" present.
8. Personalized flower press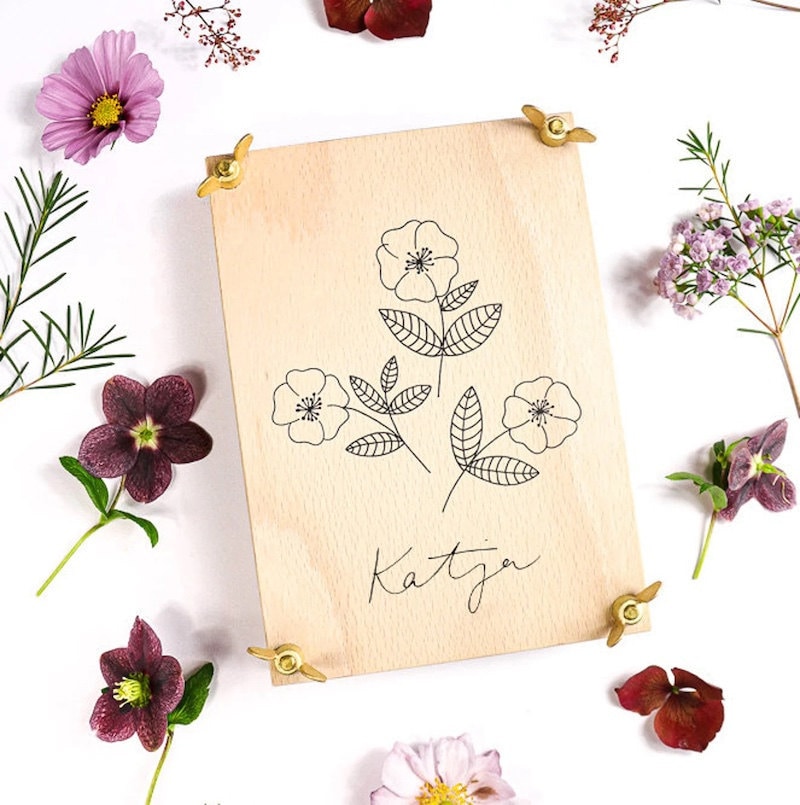 SHOP: Personalized flower press from STUDIO KARAMELO, $53
Help their bouquets last all year long with this personalized flower press. Simply place the blooms between the blotting sheets of paper, tighten the screws so they are pressed flat (no more pile of textbooks!), and they'll have gorgeous flora to enjoy no matter the season.
9. A plant gift for pet lovers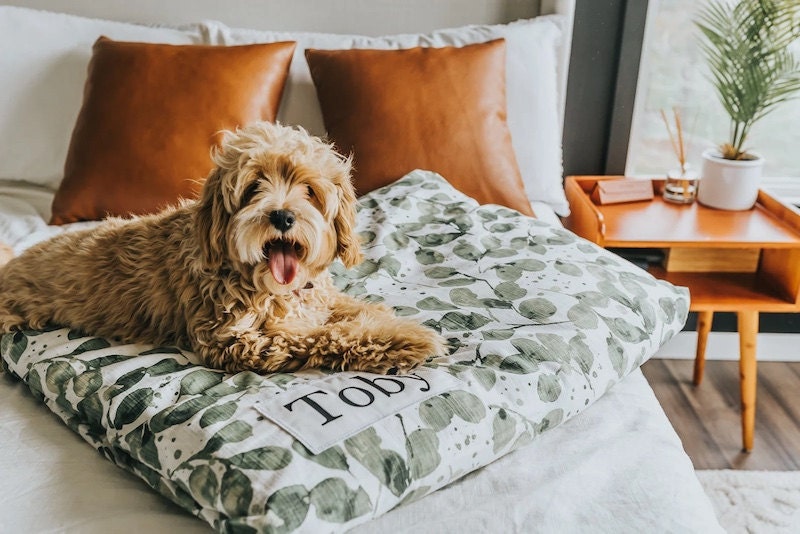 SHOP: Personalized dog bed cover from Wren Bird Lane, from $47
There are dog people, there are plant people, and there are a lucky few who get to be both. This botanical printed, personalized dog bed cover can be screenprinted with their pup's name, so you'll be celebrating their love of plants and their fur baby all with one extra-special gift.
10. Cottagecore pressed flower earrings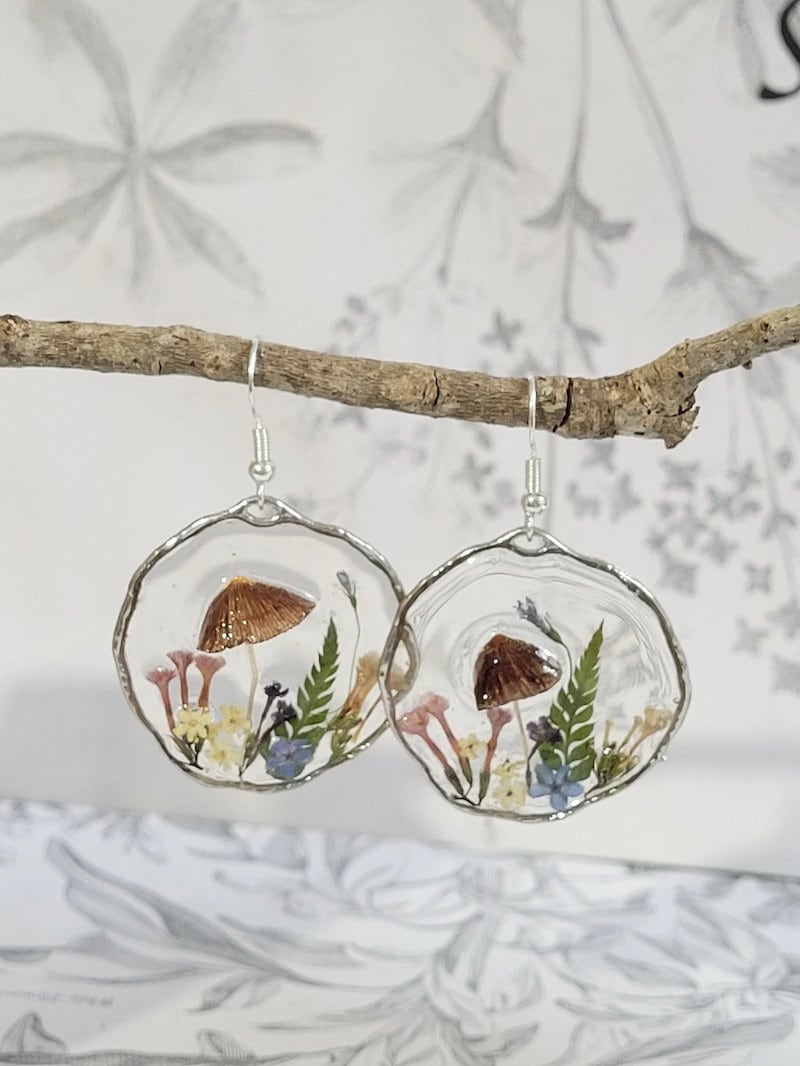 SHOP: Mushroom and pressed flower earrings from Soul Forest Collection, $45
For your favorite mushroom forager, cottagecore earrings like this set put the "fun" in fungi. Made with real tiny mushrooms and pressed flowers, this miniature forestscape will accompany your loved one on their next hike through the woods or around the block.
11. Terrarium ornament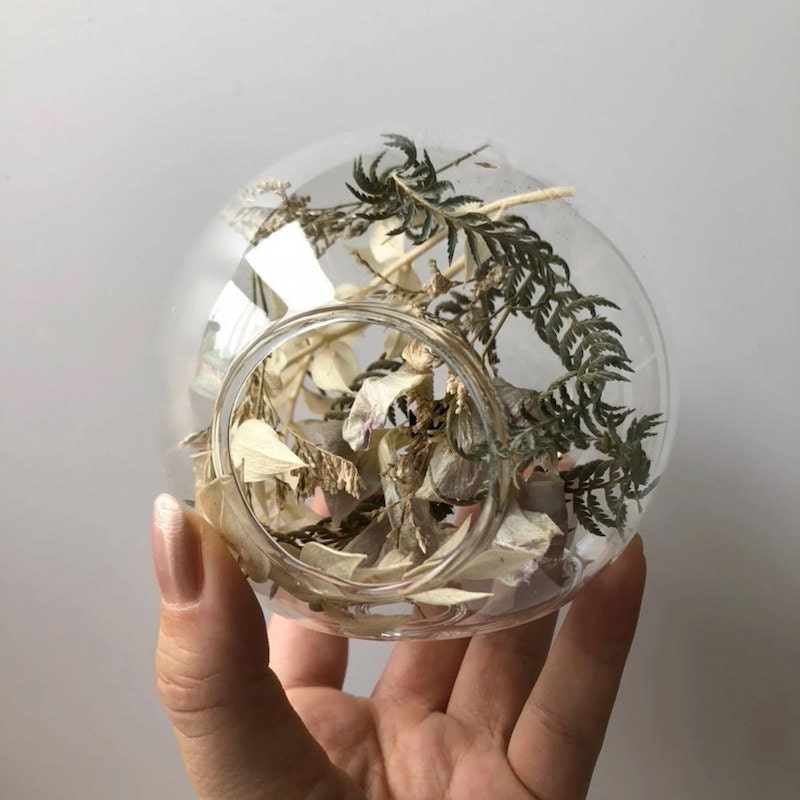 SHOP: "Everlasting" terrarium ornament from gentle decay, $32
This "everlasting" terrarium features naturally dried flora to add to the spots of their home that don't get enough light for live plants. The best part? No watering required.
12. Plant-printed linen napkins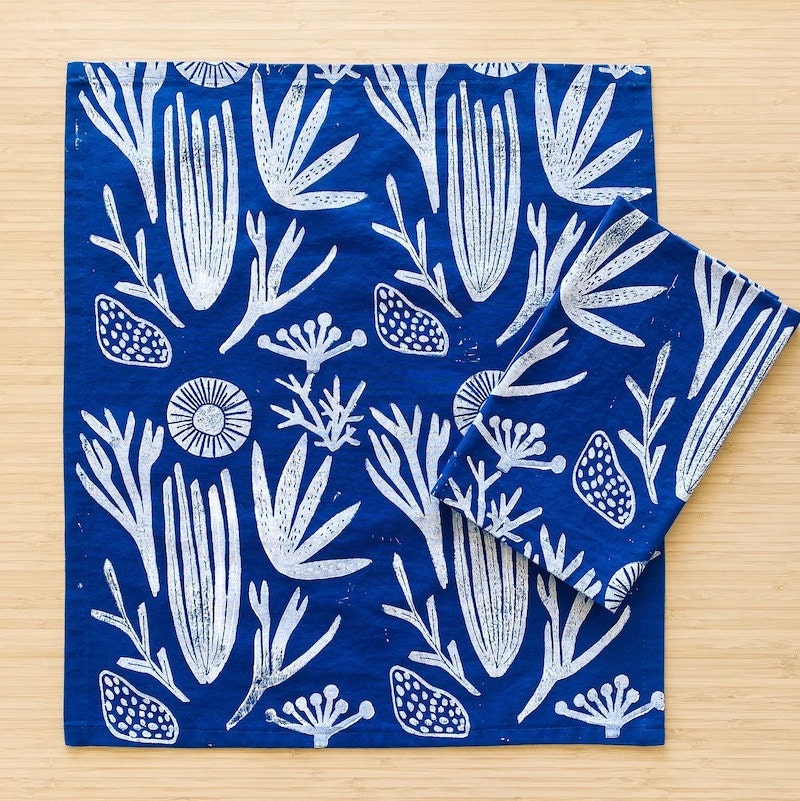 SHOP: Blue sea linen napkins from julie peach, from $28
Turn any supper into a sophisticated, chic event with these linen dinner napkins. Block printed with a coastal sea plant pattern, these deep ocean-blue napkins will make your favorite host's next dinner party a (sea) breeze.
13. Mug for plant lovers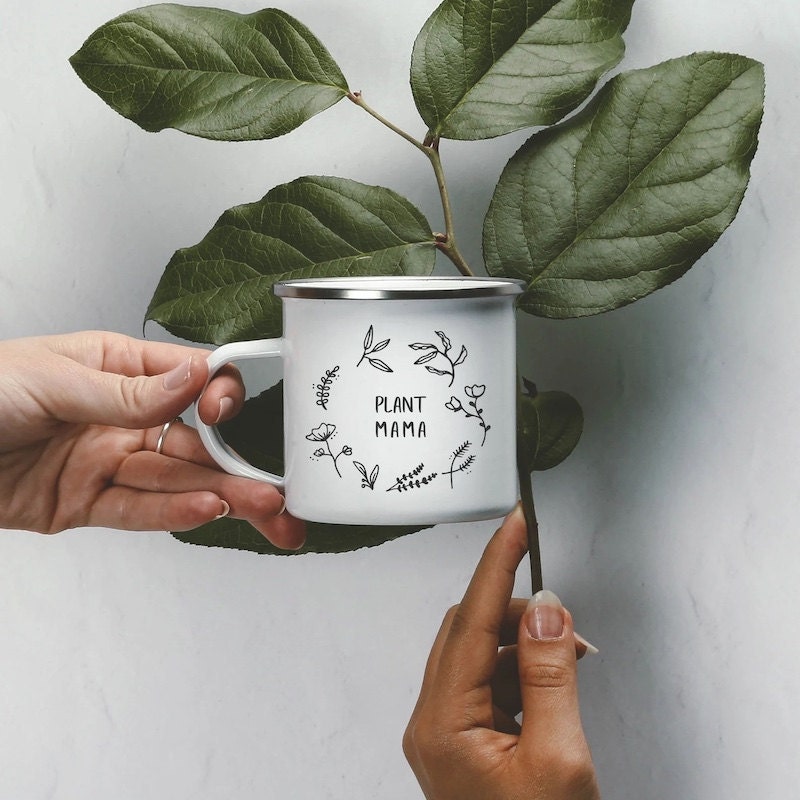 SHOP: Plant mama mug from Aluna Design Co, from $28
Proud plant mamas unite in their love of this cute mug made just for them. Choose between an enamel campfire mug or an elegant glass cup to suit your favorite plant lover's vibe. Not sure this design suits them? This seller offers customizable illustrations so you can choose their favorite flower and include their name to make this personalized gift in a league of their own.
Planters for plant lovers
Can a plant lover ever have too many planter choices? We think not. And these vessels are just the place to start when you're shopping for a plant gift. Pick one, fill it, and gift away!
14. The perfect minimalist planter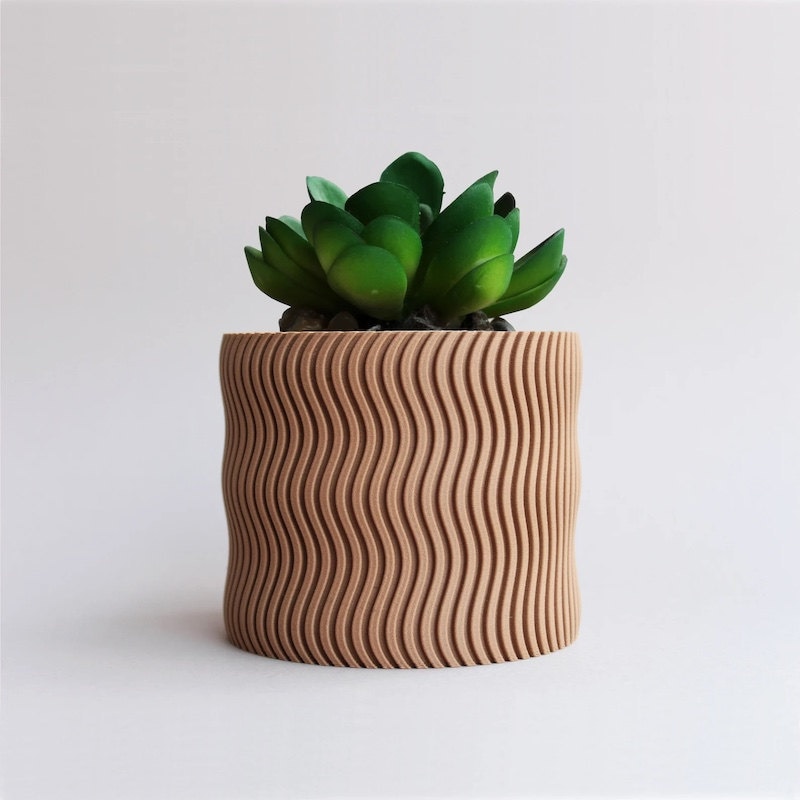 SHOP: Minimalist indoor planter from Tabiea Designs, from $42
A fun planter may seem like an obvious gift for a plant lover, but when you find one that is handmade and elevated like this 3D-printed curvy wood planter, it's always a winner. Add a drainage hole to ensure their plant babies won't get too soggy.
15. Colorful macrame plant hangers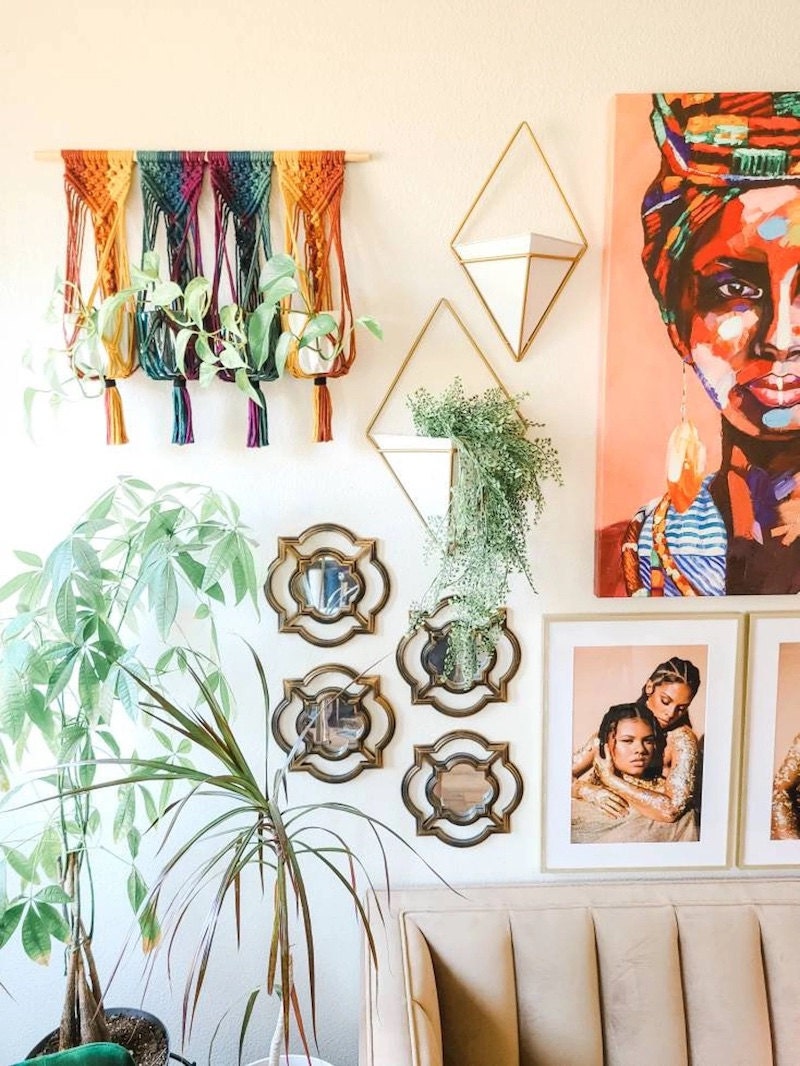 SHOP: Macrame plant hanger from Sweet Home Alberti, $79
Consider it a vertical garden with the easiest installation possible: a wall-mounted macrame wonder with room for four separate pots. Color lovers will appreciate the rainbow option, but the design also comes in five single-hue styles.
16. Jungle animal air plant holders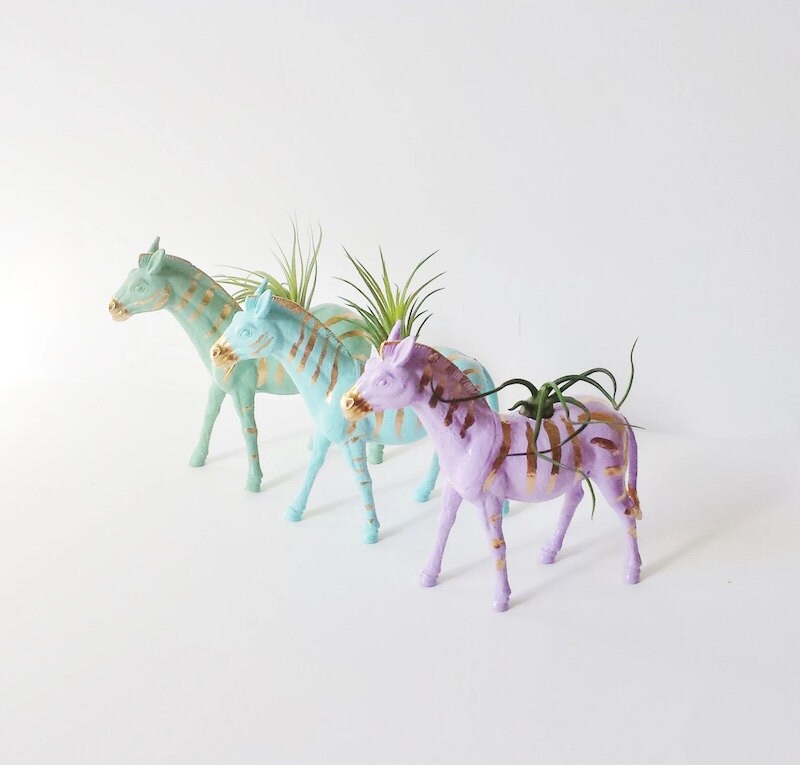 SHOP: Colorful zebra planters from Plant and Color, $37
Add some whimsy and color to their home decor with these pretty pastel air plant holders shaped like their favorite jungle animal. This gilded zebra planter set comes with three air plants to match, so your friend doesn't have to go on a safari to find a plant to fit these ethereal equine containers.
More unique gift ideas based on their interests
Purr-fect Gifts for Cat Lovers The Best Gifts for Crafters Gifts for Coffee Lovers Cheers to These Gifts for Bourbon Lovers