by Kristin Bustamante
From personalized to practical, these teacher gifts score an A+ when it's time to show your appreciation to the educators in your life.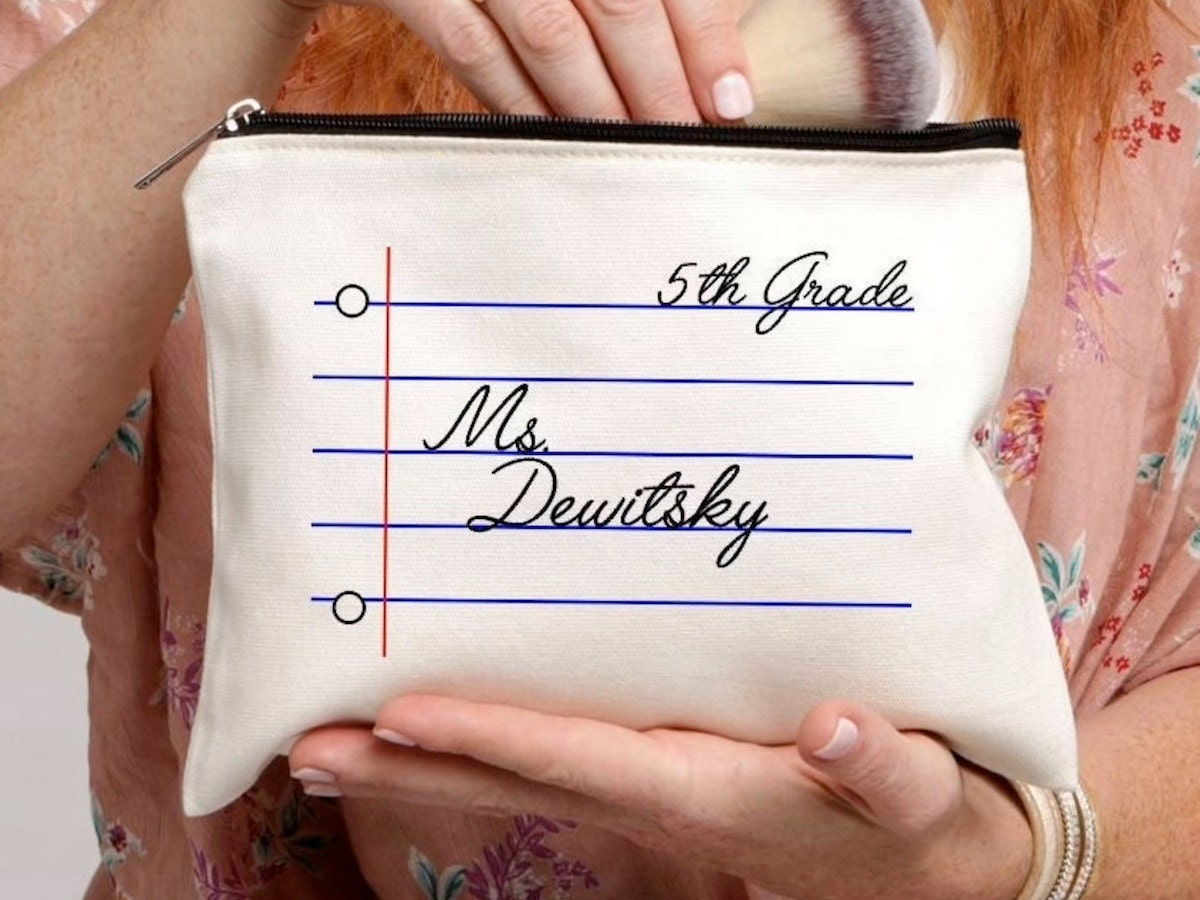 Whether it's to say "welcome back-to-school" or "hooray for summer," these unique gift ideas for teachers will earn you extra credit as the best gift-giver around. As you shop for a teacher gift, don't forget one of the elementary rules of gift-giving: it's the thought that counts. The best gifts for teachers are fun and creative and will make them smile all the way to summer vacation.
Your homework? Study this list of the most useful and unique gifts for teachers and grab the perfect present for every educator on your list.
Personalized Gifts for Teachers
Picking a personalized gift for a teacher is a sure way to get moved to the head of the class! If you're wondering how to personalize a gift for the teacher on your list, start with their name. You can also add details like the school year, school name, and subject they teach.
Personalized teacher stamp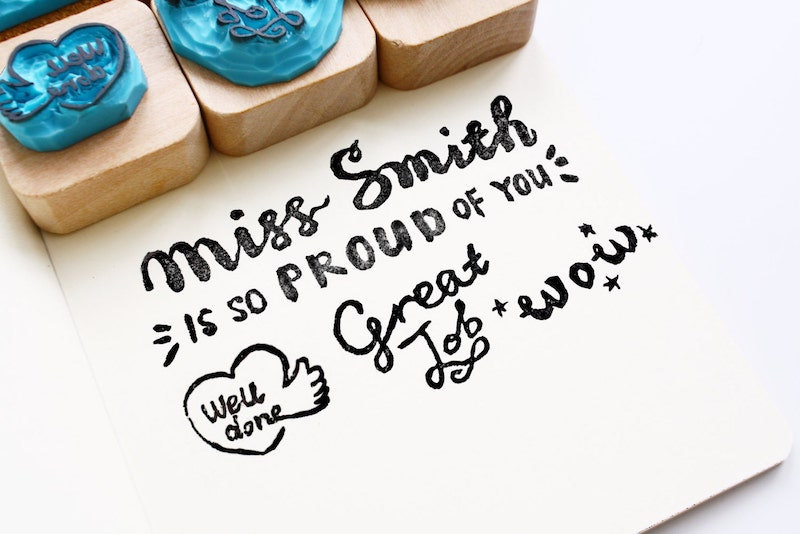 Make it easy for teachers to give a compliment on their students' homework with a personalized teacher stamp set featuring an encouraging message. You can request that the stamp be customized with the teacher's name, and many sets include multiple stamps with additional accolades. Don't forget to include an ink pad when you give this teacher gift.
Personalized teacher desk sign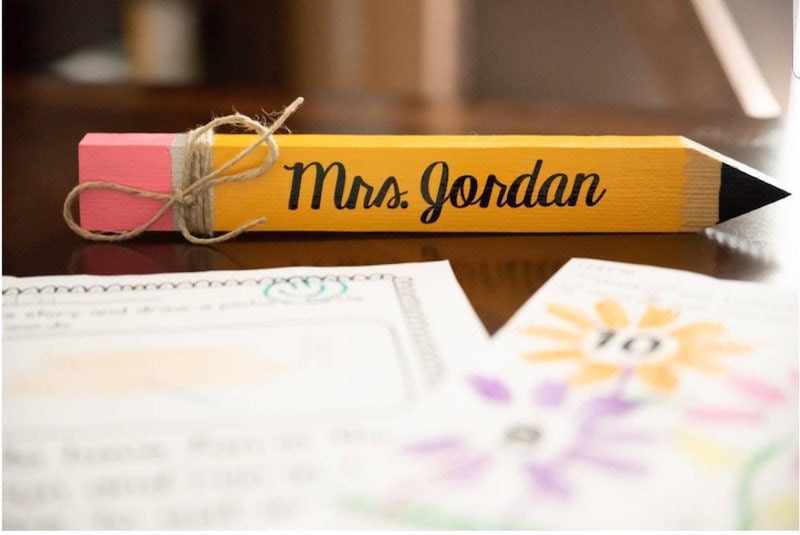 Always a popular choice, a handcrafted teacher desk plaque is a creative way to remind students who's the boss in their classroom. From classic designs like pencils and apples to modern acrylic and metal styles, you'll find many different desk sign options for teachers from the shops on Etsy.
Personalized embosser stamp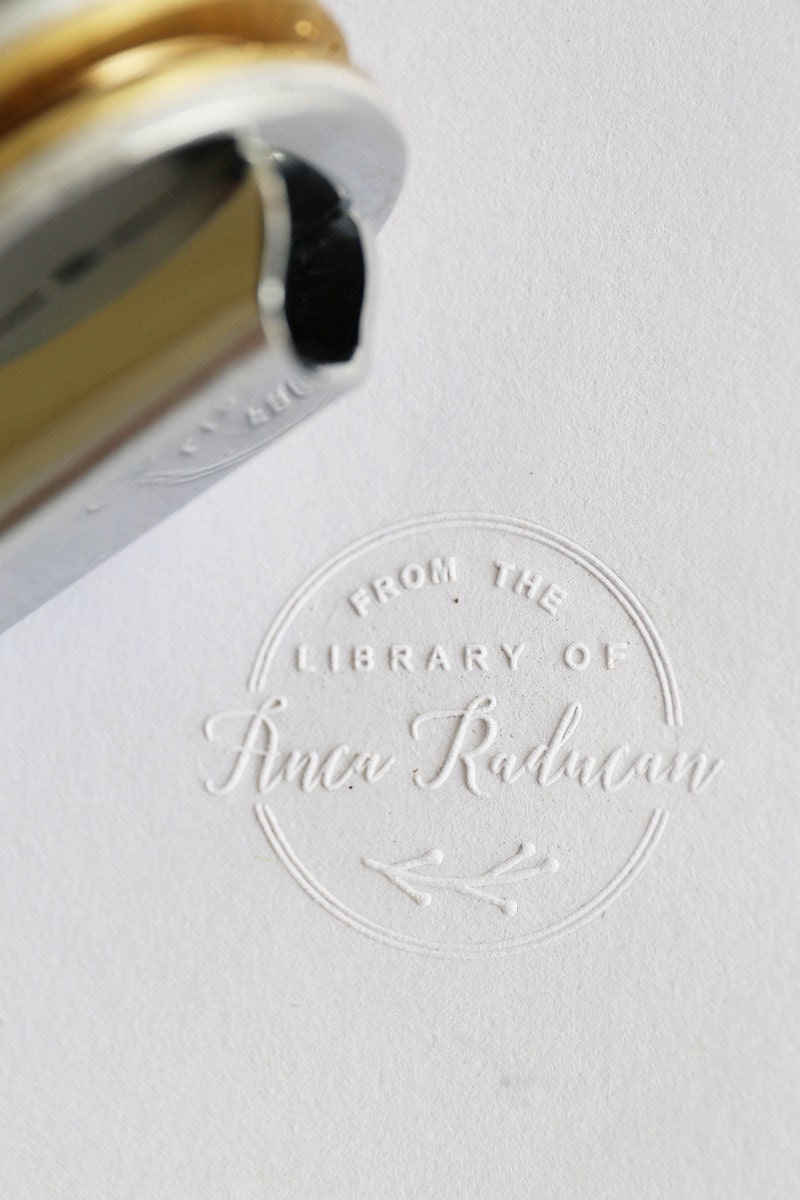 To help teachers keep track of their classroom library books, a custom embosser stamp reminds students where to return their reads once they've turned the final page. Easy to use, an embosser imprints a raised design on the first page (or any page!) in a book and doesn't require any ink. The stamp can be personalized with the teacher's name, initials, or room number, and many options have interchangeable plates if you'd like to give a few different designs.
Personalized clipboard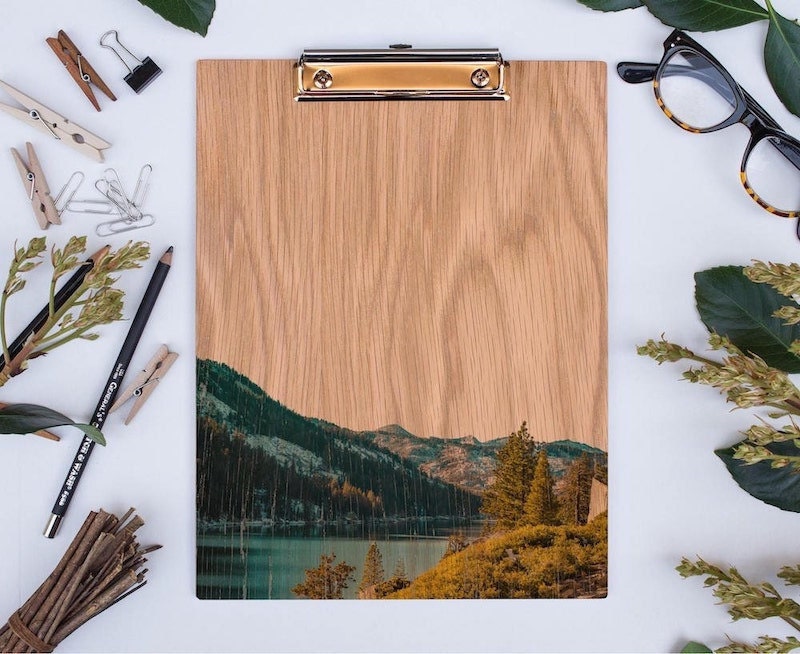 Names aren't the only way to make a gift feel super special for the superb teacher in your life. You can also customize a gift with something they love when class isn't in session, like a picture of the great outdoors if they're an avid hiker.
Personalized notebooks for teachers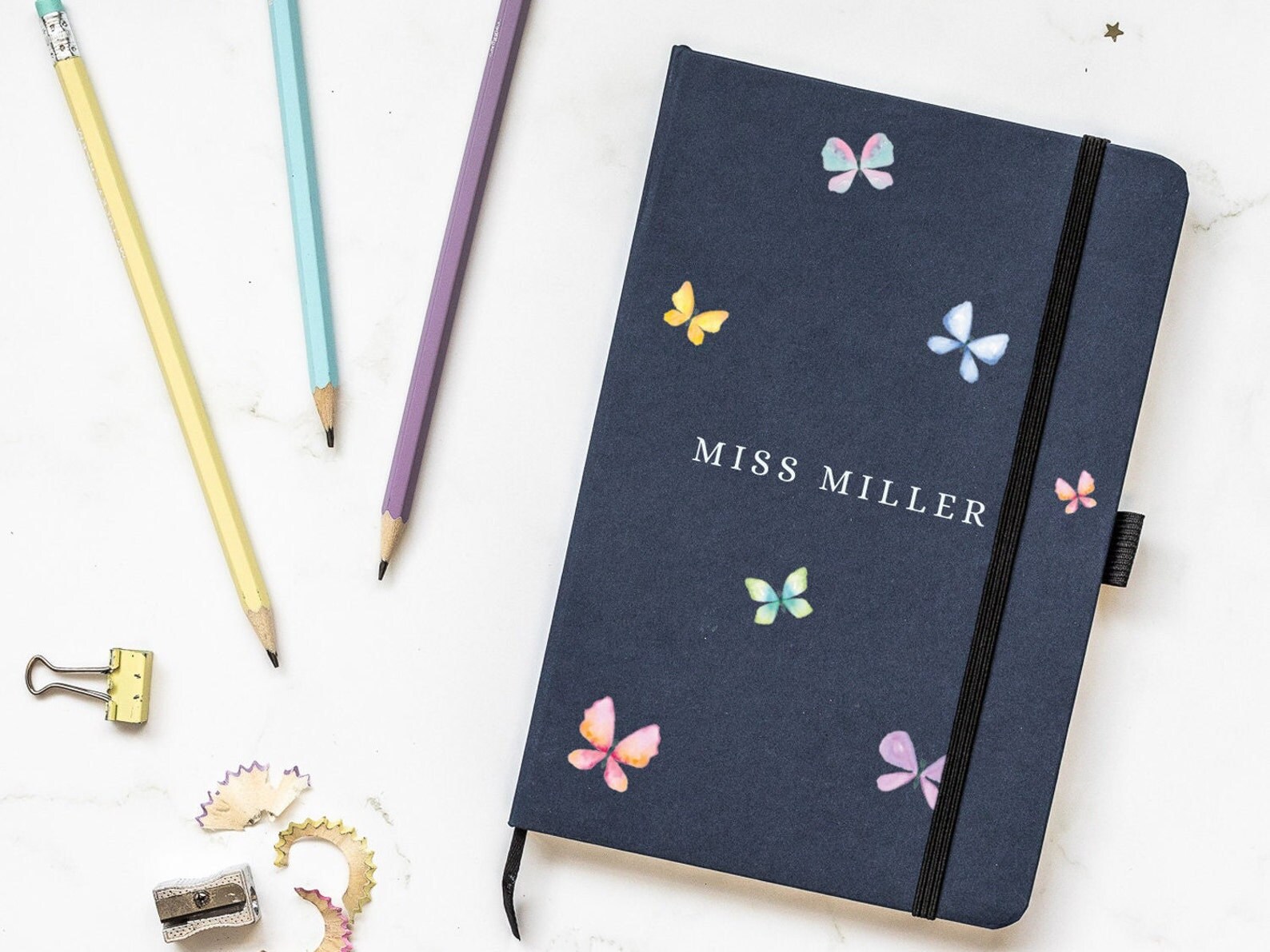 Teachers can never have too many notebooks, and you can give a one-of-a-kind teacher gift this year when you select a personalized notebook from an Etsy seller. Add your teacher's name, the school year, or a custom message that reminds them what a great job they're doing.
Personalized classroom calendar chalkboard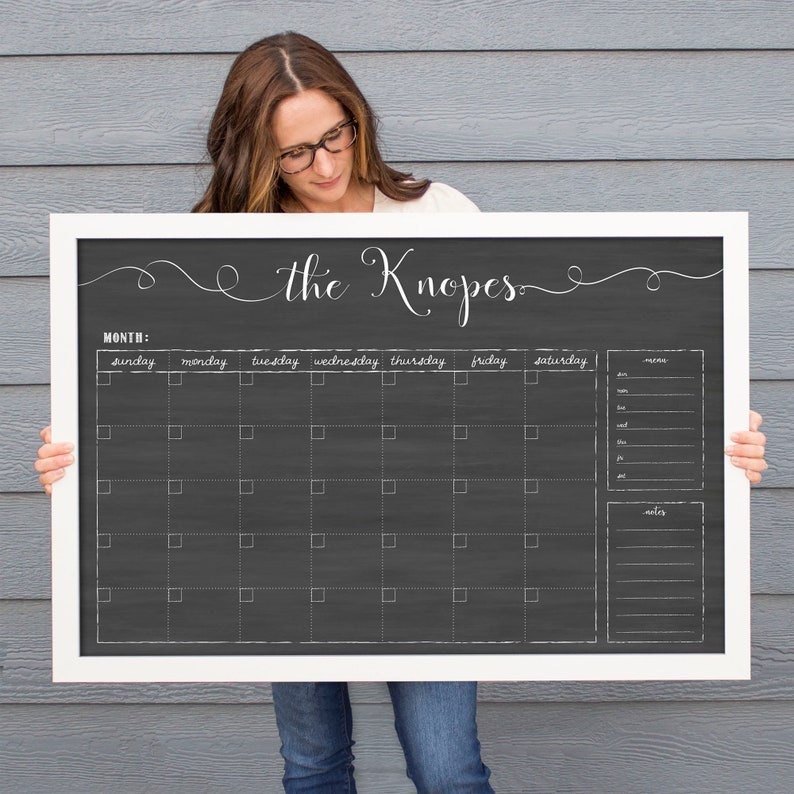 Help your teacher keep track of due dates, classroom birthdays, and other special occasions with a custom chalkboard calendar. You can choose a traditional chalkboard or a dry erase chalkboard design that magnets can stick to, also.
Personalized coin purse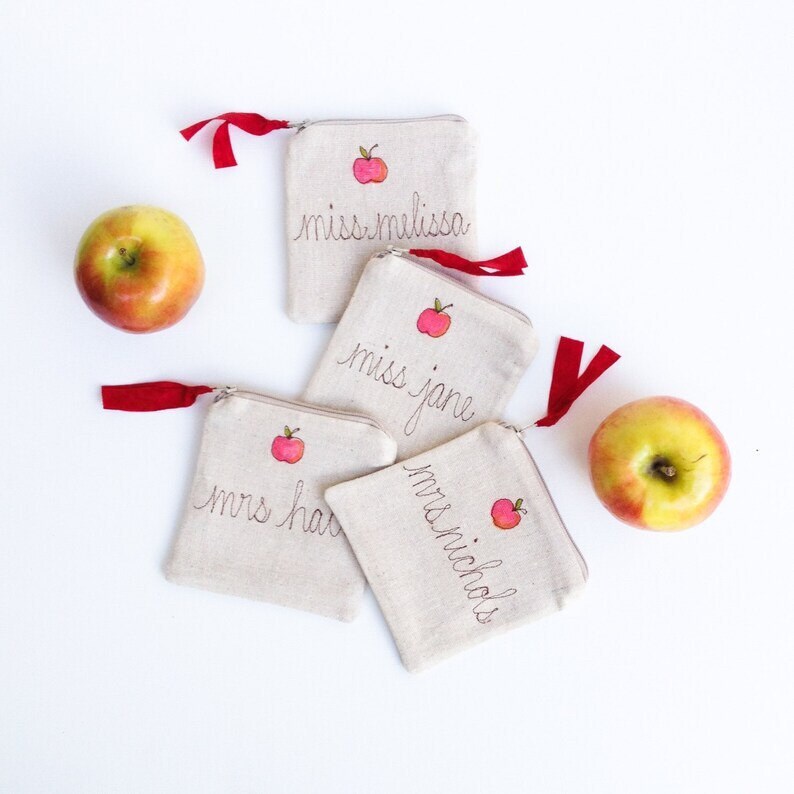 Whether it's lunch money, charging cords, or small desk supplies, a coin purse is a useful gift idea for teachers. There's always something it can be used for! Pick a coin purse you can personalize with a phrase, like "Best Teacher Ever," or their name, and they're sure to find a good use for this teacher gift.
Christmas Gifts for Teachers
Hooray! You've made it halfway through the school year and it's time to say "Thanks!" to the teachers for all they've done so far. The holidays are a perfect time to pick a teacher gift that they can use through the rest of the school year—like desk accessories and classroom decor.
Desk organizers for teachers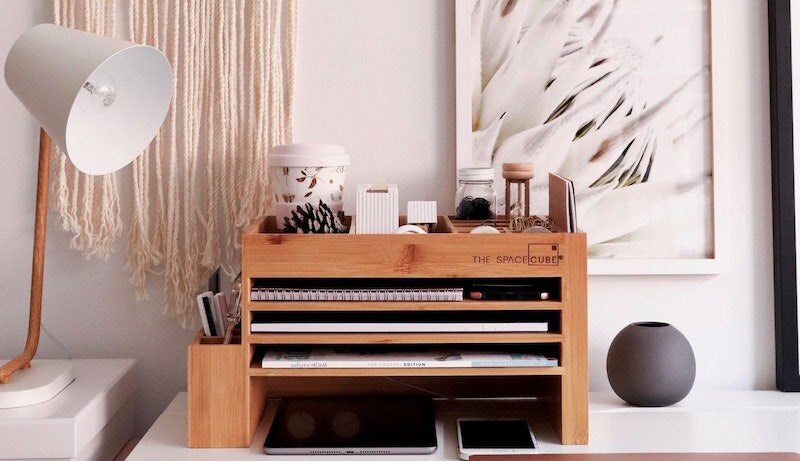 A teacher's desk is the heart and hub of their classroom...and it's hard to keep it clean! Help them cut the clutter and keep things a bit more orderly with a handcrafted wood desk organizer. With spots for important papers, pens, pencils, scissors, and more, these cute cubbies are a helpful gift idea for teachers.
Small journals for notes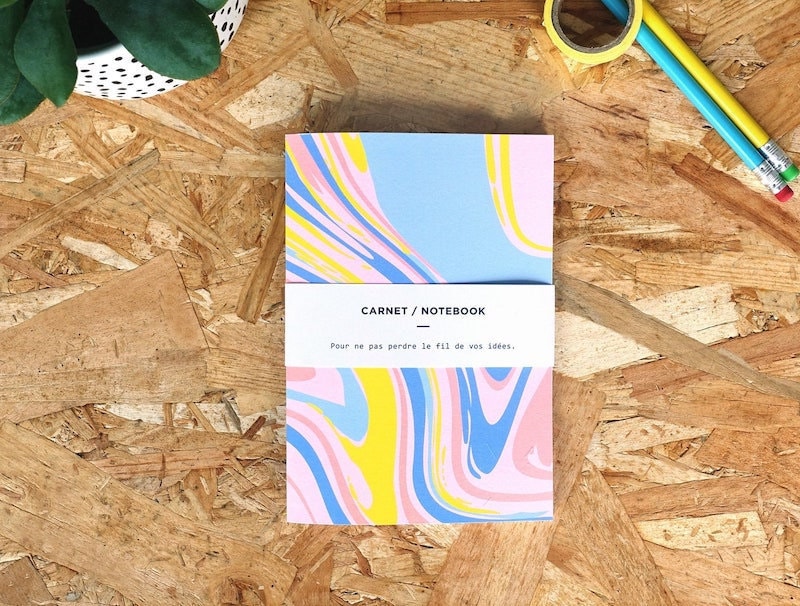 From lesson planning to jotting down important lists or keeping track of the hilarious things their students say, there are so many things a teacher can do with a journal. Etsy sellers design beautiful, whimsical, cute, and funny journals that will stand out on a teacher's desk. Often, these journals can be personalized with a name or by choosing the size or style of paper for the interior—blank, lined, and dot journals are all popular choices.
A stylish backpack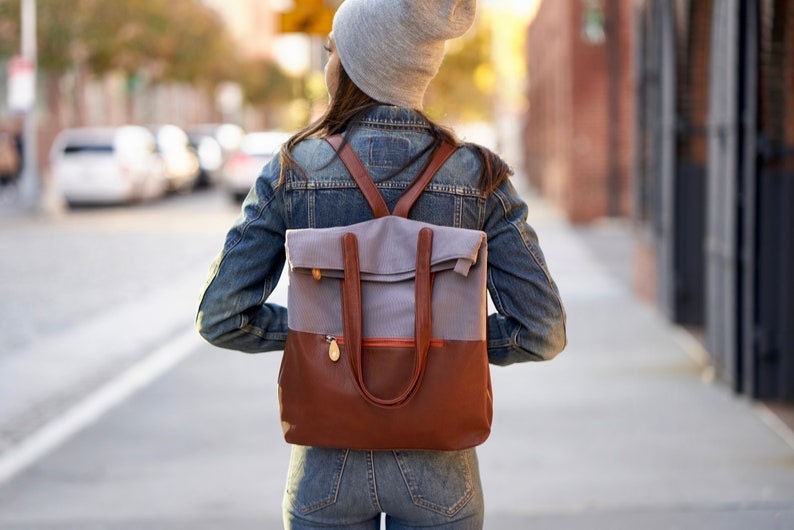 Backpacks don't have to be basic! Perfect for weekend getaways and toting supplies from class to class, a reliable backpack is a stylish teacher gift they'll be able to use beyond the schoolyard, too. If you're looking for a teacher gift from the class, a handcrafted backpack from one of the small business owners on Etsy is a beautiful choice.
A planner for next year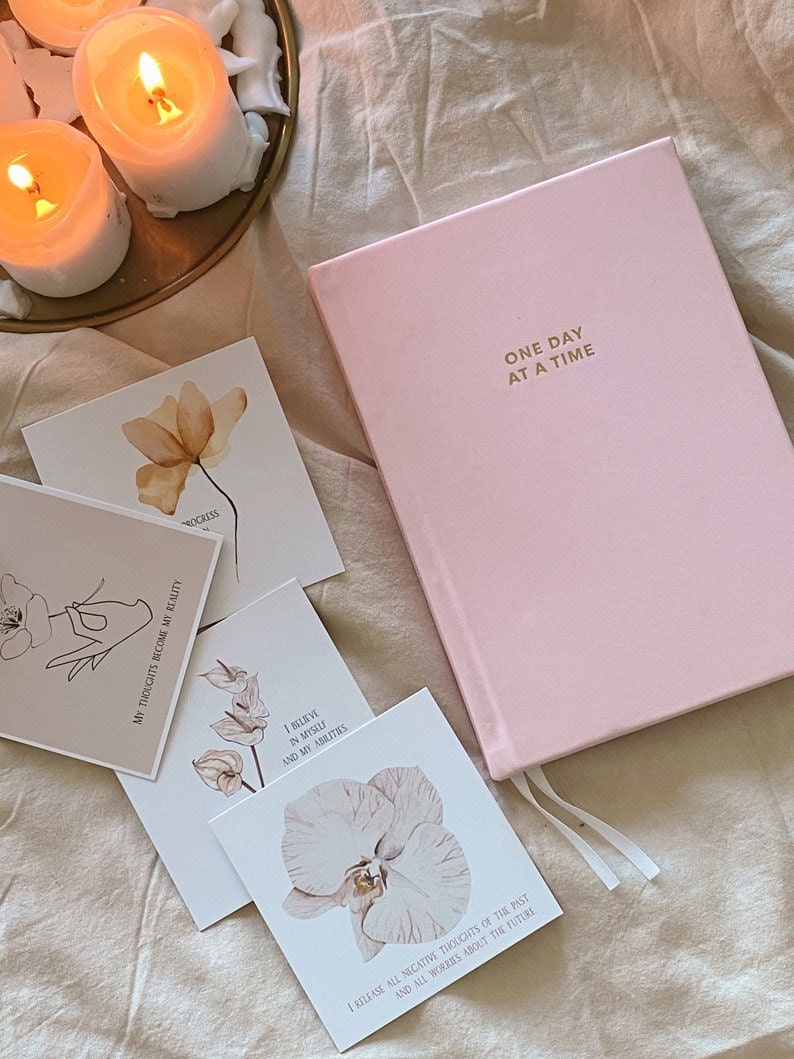 Keeping a classroom in order and building a year of lessons takes a lot of organization. The holidays are the perfect time to look ahead to next year and pick a teacher gift that will come in handy, like a yearly planner. You'll find thousands of designs from Etsy sellers with different personalization options to create a one-of-a-kind planner.
A comfy desk pad for teachers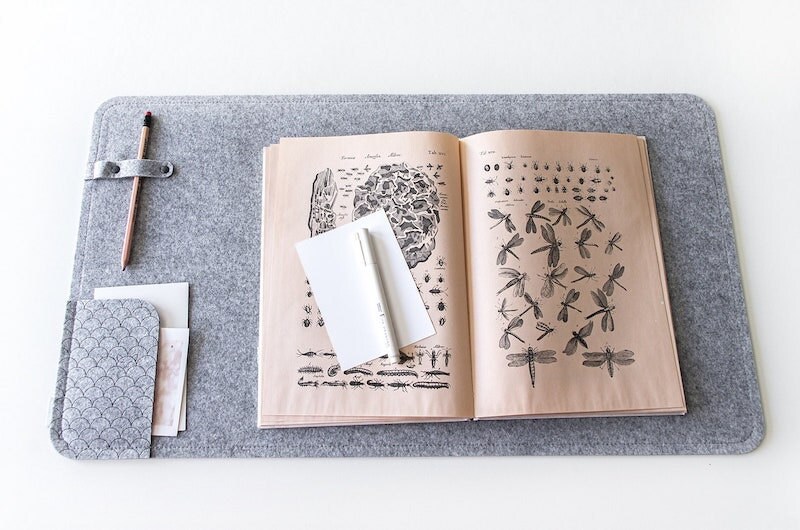 A handcrafted desk pad from Etsy can help teachers keep their desks a bit more organized, thanks to special features like pockets and pen loops. Look for sturdy but comfortable materials like felt and leather since it will be used every time class is in session. Once school is out for summer, your student's teacher can take the desk pad with them and enjoy it in their home office, too.
Bookends for the classroom library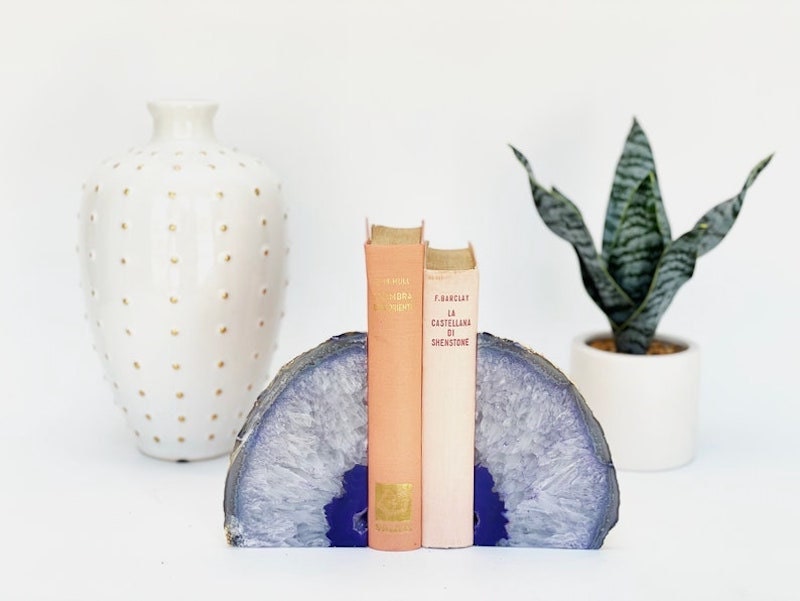 Over the years, many teachers have built quite the collection of classroom books. A creative set of bookends is a functional and fun way to decorate a classroom. If you're shopping for multiple teachers' gifts this year, consider creating a totally one-of-a-kind set by mixing and matching bookends from several different Etsy shops.
A set of wall hooks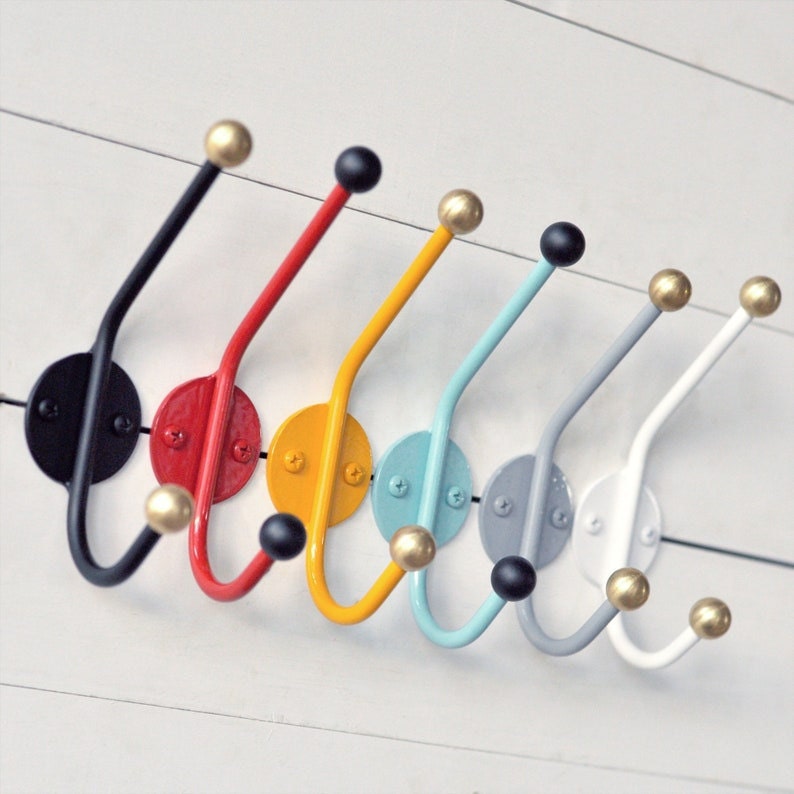 From backpacks and jackets to hats and totes, kids carry a lot of things into their teacher's classroom—especially around the holidays. As you shop for a Christmas gift for your teacher, consider a fun set of wall hooks that can be used by both students and instructors alike. Bright, bold designs are always a colorful choice, or you can shop for hooks that match the teacher's subject like state-shaped hooks for a geography teacher.
Small Gifts for Teachers
Even a small teacher gift can have a big impact. Add a sweet note from your student and you've got a gift that's sure to bring smiles.
A simple note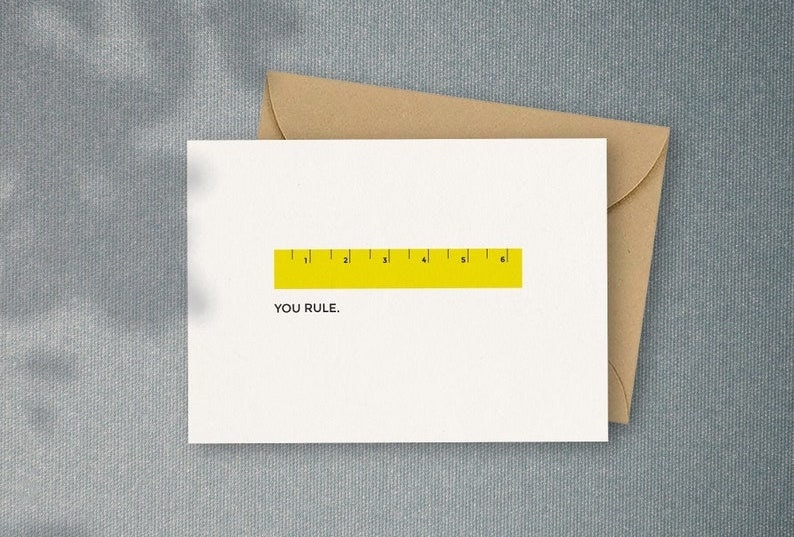 Often, a simple note of appreciation is all a teacher needs to be reminded that their work matters. A witty, school supply-inspired greeting card is a "punny" way to say thanks that's sure to put a smile on their face.
An enamel pin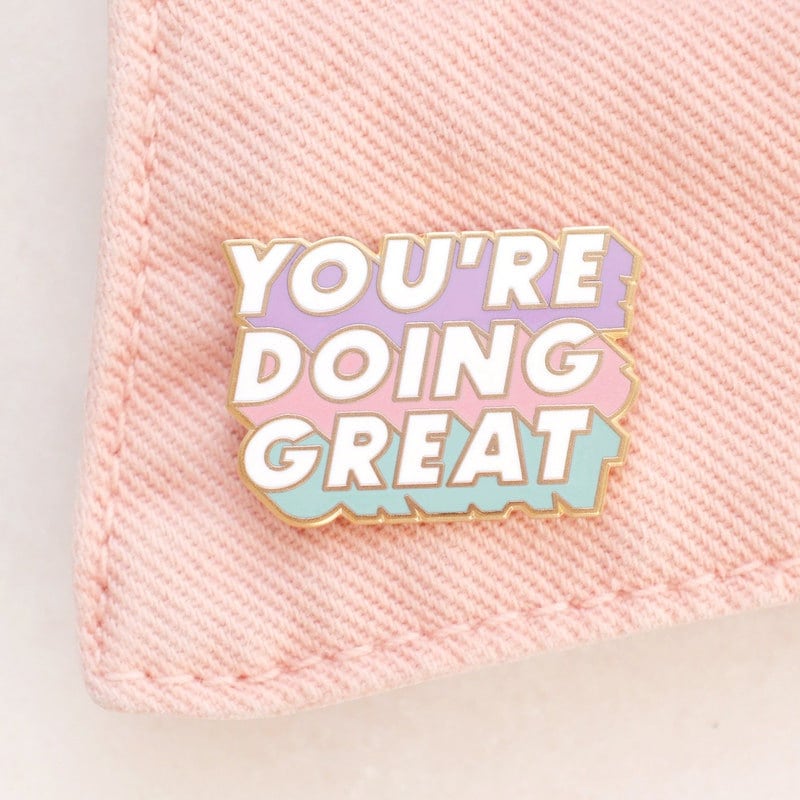 Enamel pins are all the rage with students these days, so choosing one for a small teacher gift is a great way to help your teacher earn some serious street cred with their class. Choose a cheery design or a pin with a motivational saying on it and remind the teacher in your life just how awesome you think they are.
Grammar-inspired pencils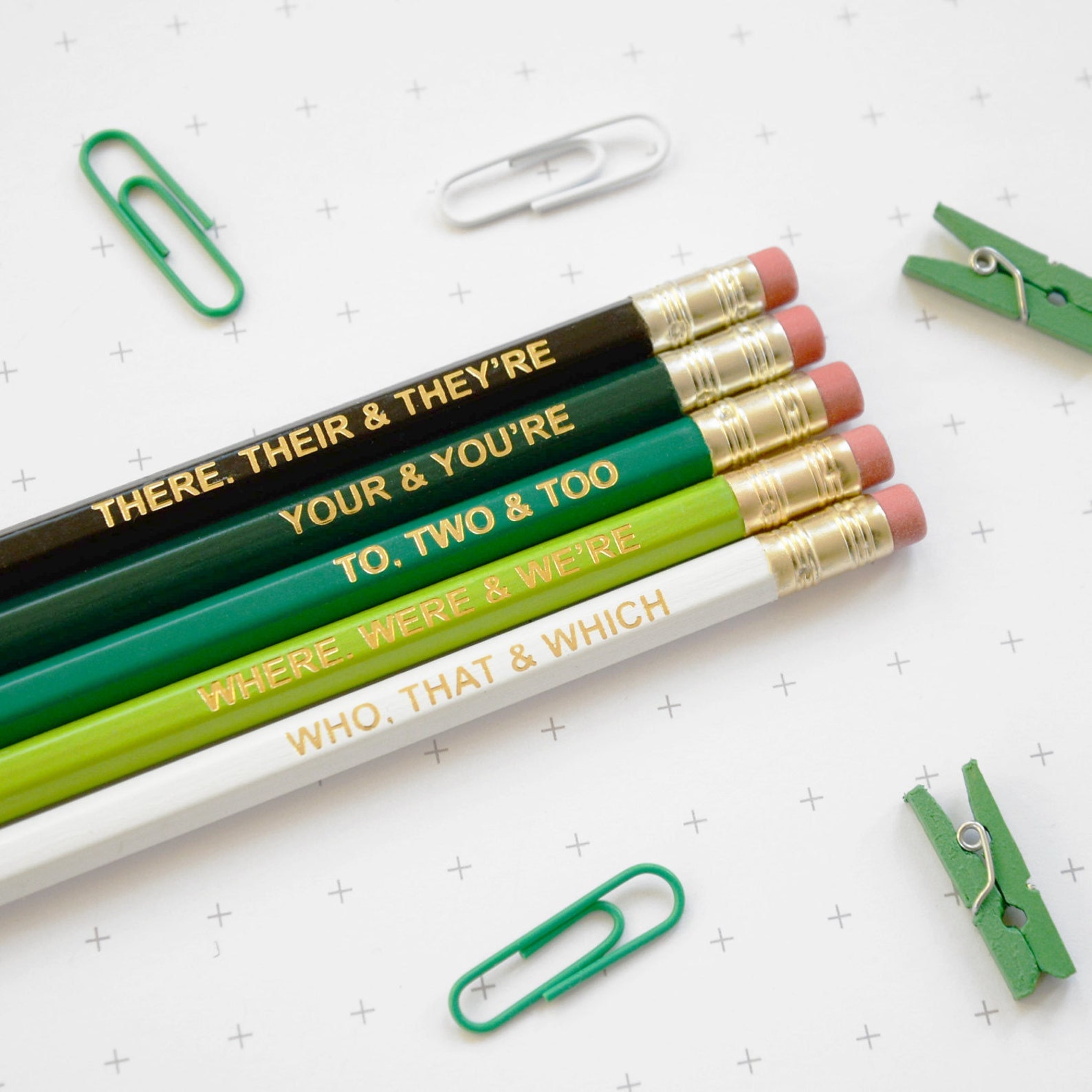 Every teacher could use a few more pencils in their classroom, and these lesson-inspired pencil sets will help remind students of important facts each time they ask to borrow one. But beware, picking a one-of-a-kind set of pencils with colorful designs and clever sayings on them could backfire if students don't want to return them!
Inspirational pens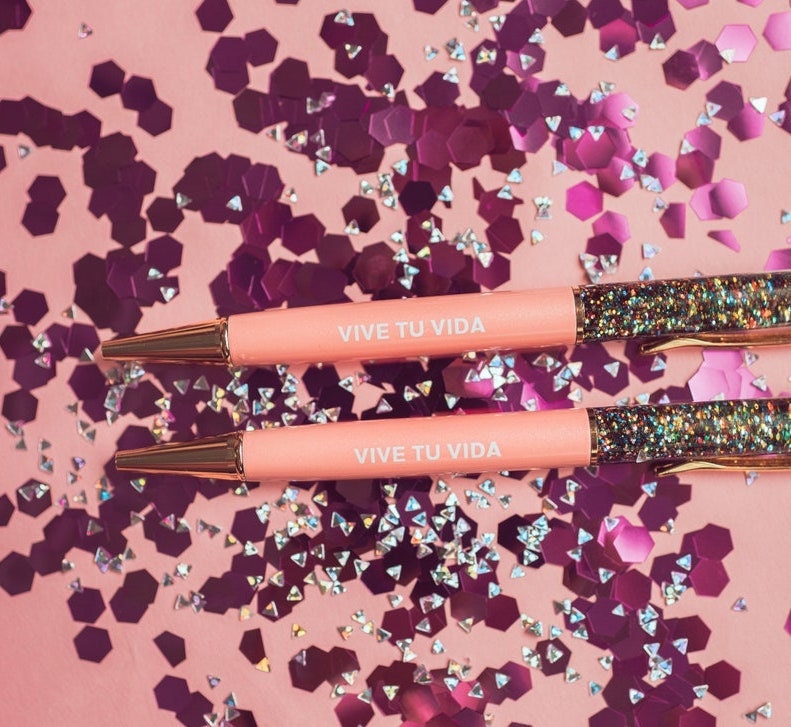 Dazzling designs aren't limited to classroom pencils, you'll find fun and sparkly pens from Etsy shops, too, that students won't be able to resist borrowing. The great news is that giving unique pens as a teacher gift means they'll always know which writing utensils in the classroom belong to them.
A book for their classroom library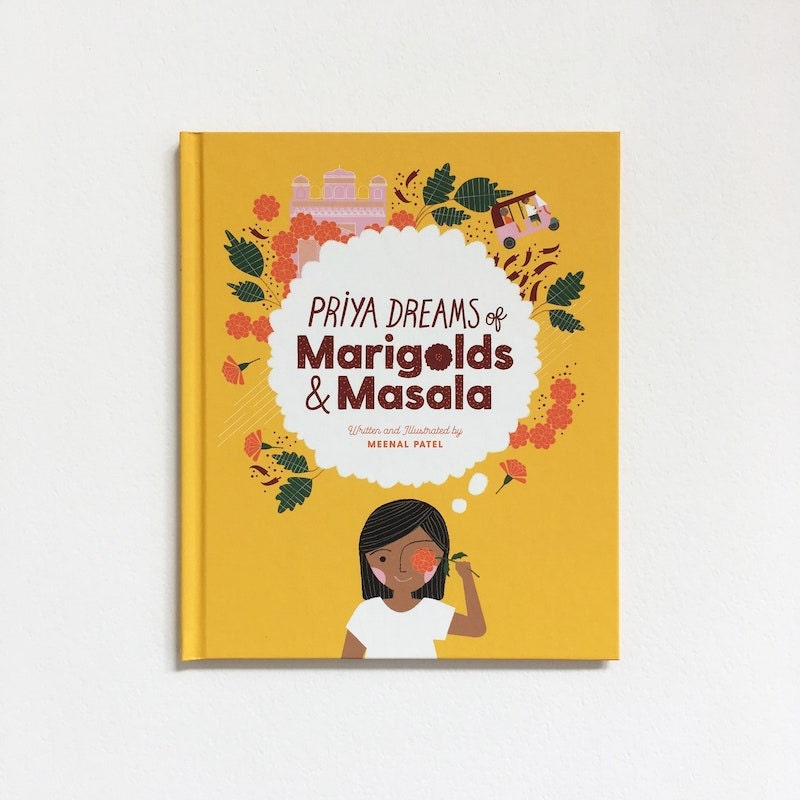 Choosing a children's book for your teacher's classroom library is a gift their whole classroom can enjoy. Picking a book as a teacher gift is a thoughtful idea because it can be used for years to come by many little book-lovers. Finding a book that reflects a unique perspective is a great way to share your culture with a classroom while also giving a teacher a gift she can read and enjoy over and over.
Printable classroom wall art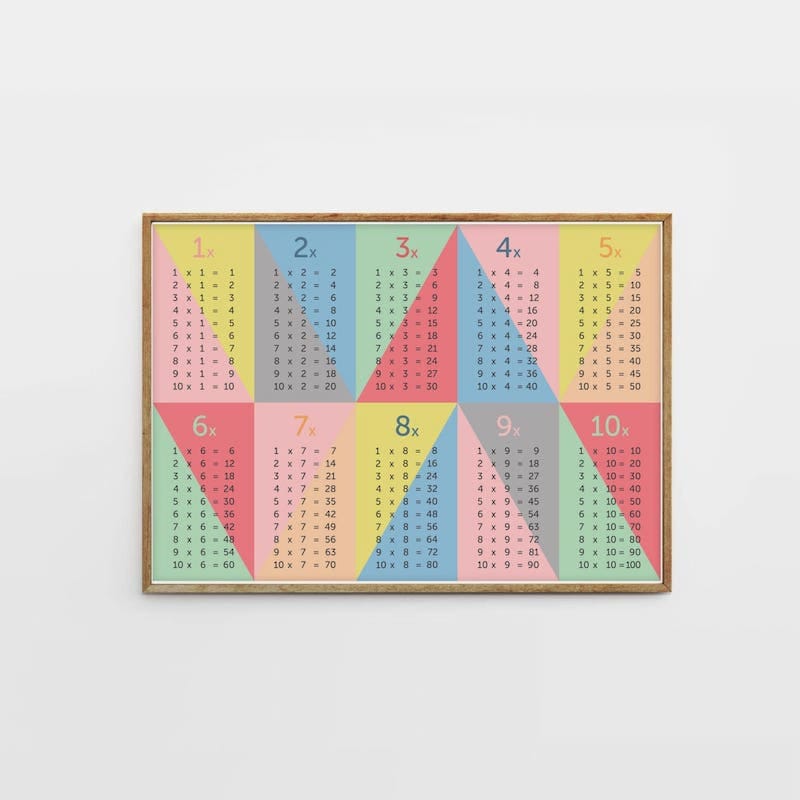 These rainbow-hued multiplication tables double as a helpful learning tool for classroom students, too.
A beaded lanyard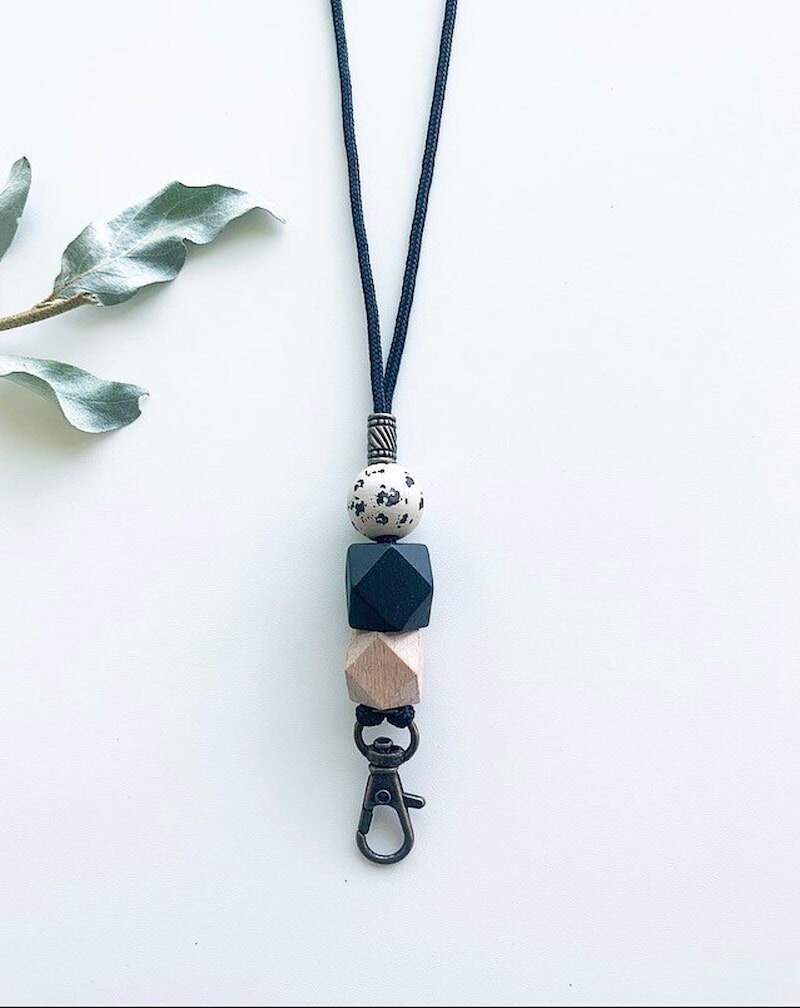 Teachers often carry a badge and other keycards that they need easy access to throughout the day. Choosing a lanyard as a small teacher appreciation gift is a practical present they're sure to use nearly every day. You'll find many different custom lanyards on Etsy that can be personalized with the teacher's name or a message from you as well badge-holders that are so pretty they double as a stylish accessory, like this pick.
Thank You Gifts for Teachers
There's no need to wait until the end of the school year to give a teacher a gift; a small thank you gift in the middle of the year can mean a lot, too—especially after a school event they've coordinated or a big assignment they've helped your student with. Some of the best thank you gifts for teachers are things they'll be able to use every day, like these picks from Etsy shops.
Notebook-inspired zippered pouch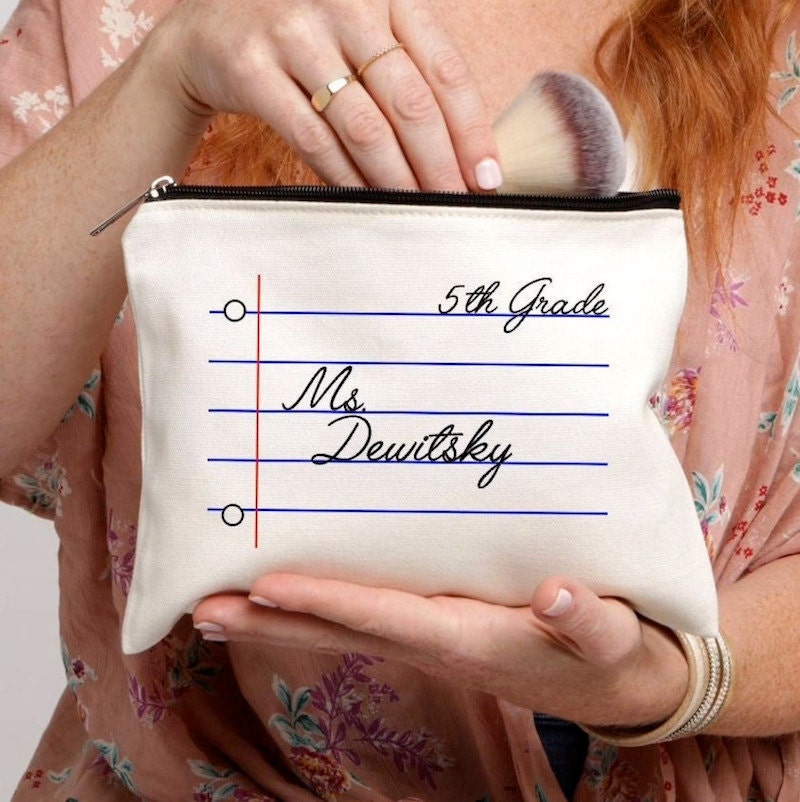 A customized zippered pouch is a perfect way to say thank you to the teachers on your gift list this year and you can easily add a few more surprises like sweet treats and gift cards.
Colorful planner stickers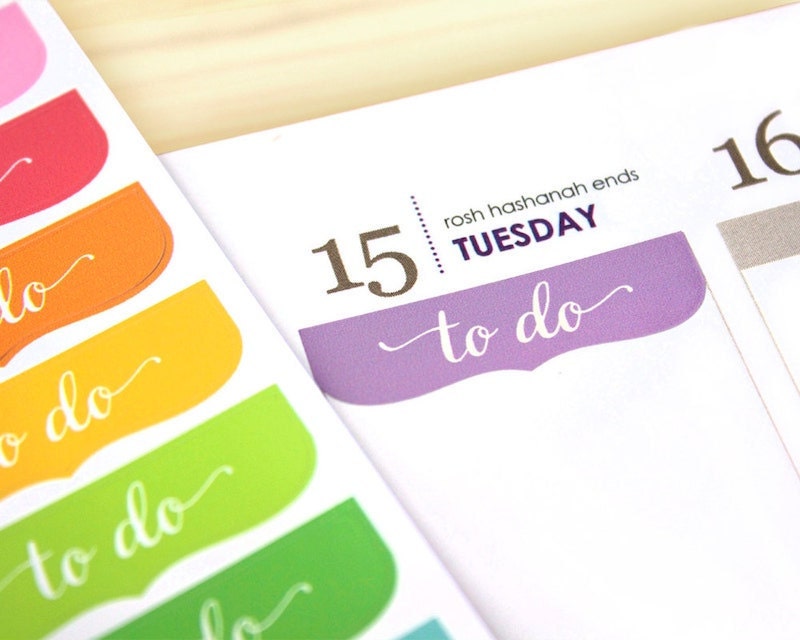 Being an awesome teacher takes a whole lot of organization, and a set of brightly colored planner stickers can make this task just a bit more beautiful. Versatile planner stickers can be used on desk calendars and a variety of planner styles.
A handy tote bag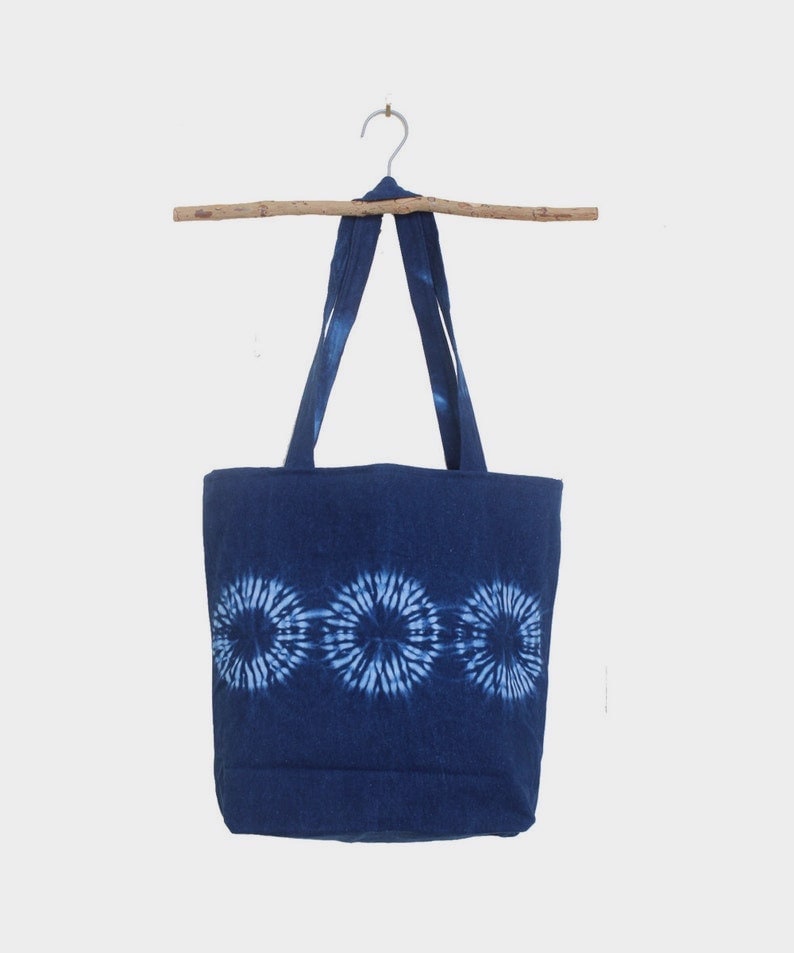 Make sure the teachers on your list can get all their notebooks, files, and books from here to there with a canvas tote bag. Whether they use it for school or while they're running errands, they'll love the one-of-a-kind personalized tote bags and teacher totes from Etsy shops.
Colorful lunch bag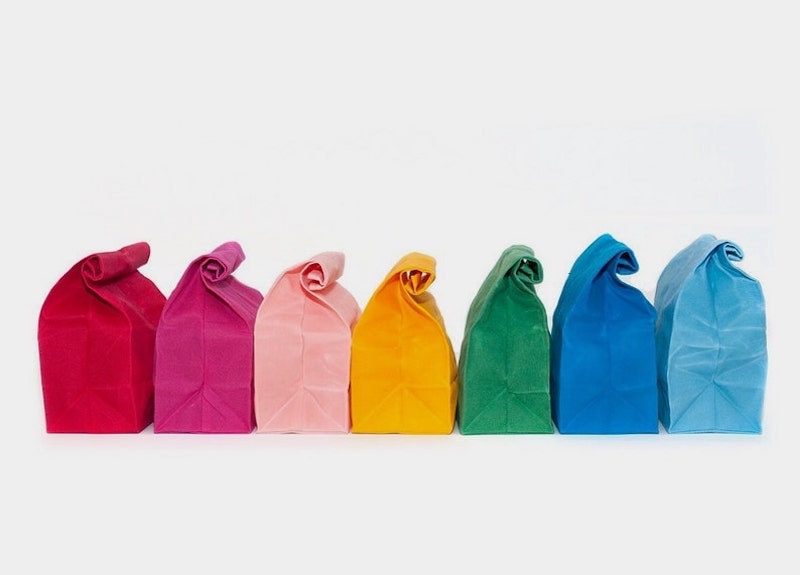 You can help make lunchtime a bright spot in a teacher's day with a colorful reusable lunch bag from Etsy. These rainbow-hued lunch bags are a bright twist on traditional sack lunches. This gift idea can be used for toting other essentials, too, like art supplies, electronics, and more.
A creative gift card holder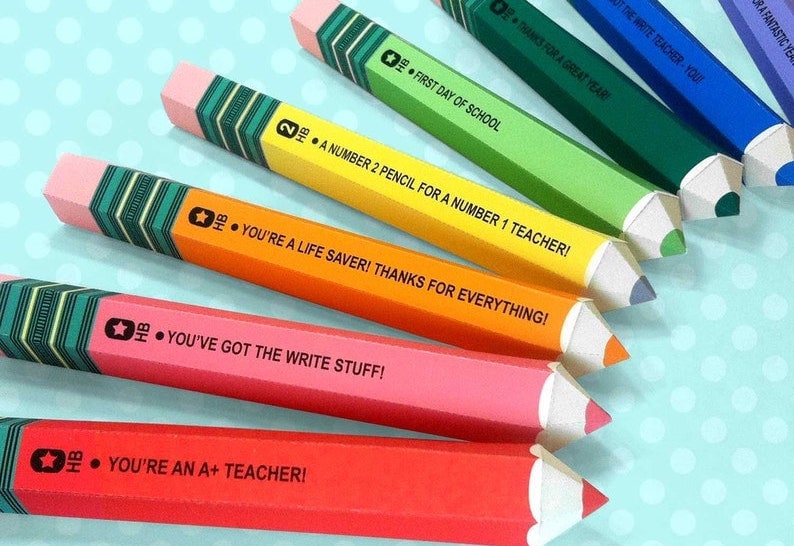 Gift cards and candy are always a simple way to say thank you to a teacher and you can make them even more special with a DIY gift holder from Etsy. You'll receive a printable pattern for creating a cute gift card holder or gift box.
A multi-use mug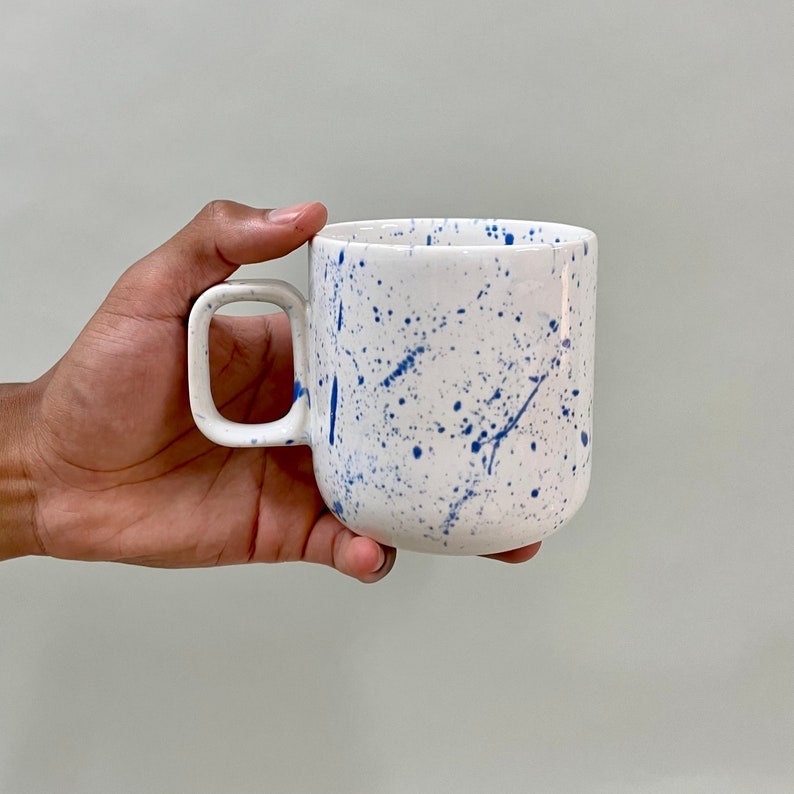 Mugs may seem like a common teacher gift, but there's a great reason for that! Mugs are a perfect thank you gift for teachers because they can be both practical and pretty. Whether it's for their morning cup of coffee or to hold all those school supplies on their desk, a handcrafted and unique mug from Etsy is extra special because no two are alike.
A pretty plant for their desk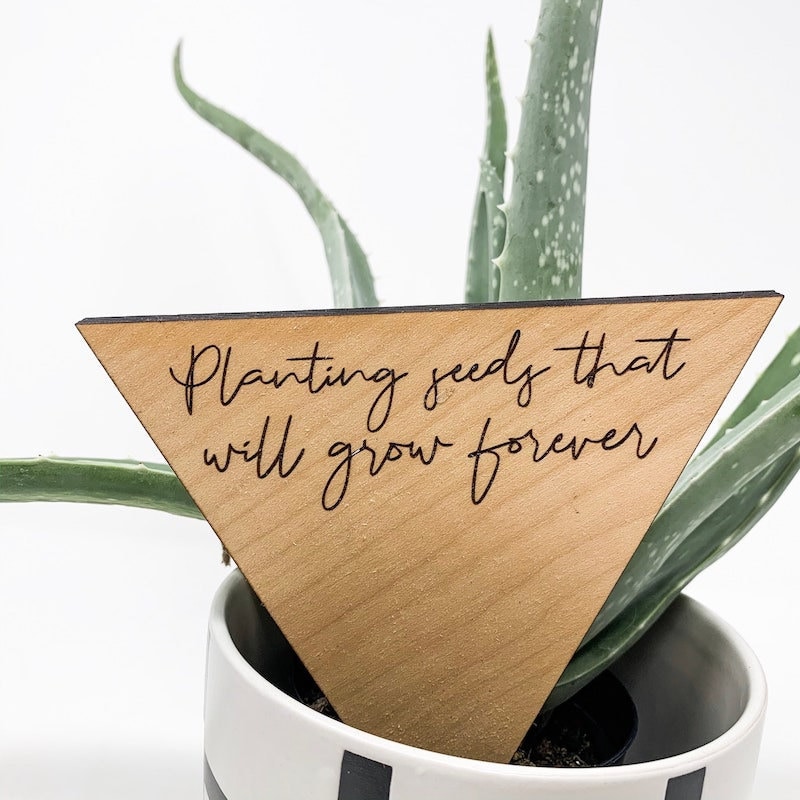 If you're shopping for a thank you gift for a teacher, why not bring a little color to their desk with a beautiful, botanical gift? Personalize a small potted plant (fake ones work great, too!) with a sweet note on a plant stake.
Retirement Gifts for Teachers
Wondering what to get the teachers on your list who are putting their teacher tenure in the books and moving on to other passions? Retirement gifts for teachers are an awesome way to show your appreciation for the difference a teacher has made in your student's life. It's a nice touch if the retirement gift you choose for a teacher is a reminder of their career but can also be used in their life beyond the classroom.
Inspirational candle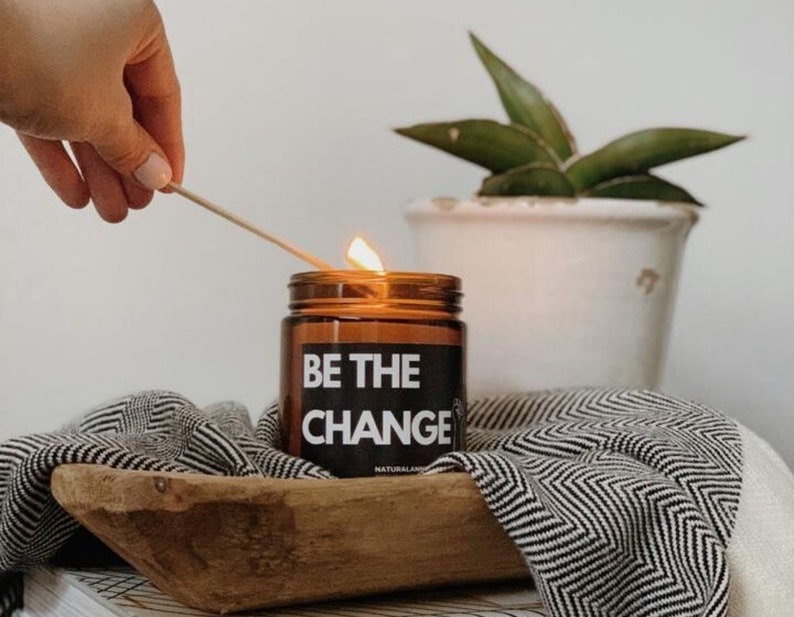 Scented candles are perfect for the teacher whose only homework after retirement is to set aside time for some serious rest and relaxation. Pick a pretty pillar with an inspiring message on it and remind the teacher in your life just what a difference they made for you and your student.
A simple cross-stitch pattern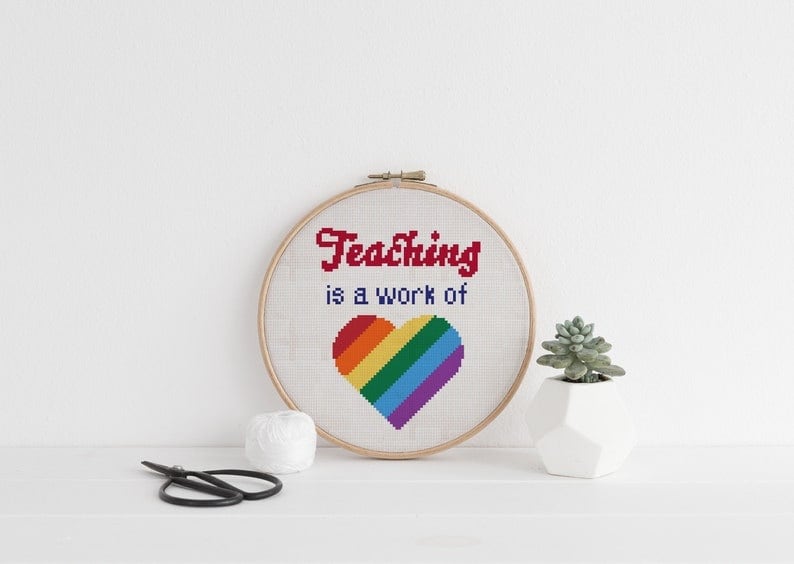 Just because their days in the classroom are over doesn't mean teachers don't love a reminder of all the great work they did. DIYing a retirement gift for a teacher with the help of your student is a thoughtful way to pack a present with meaning.
A card from the class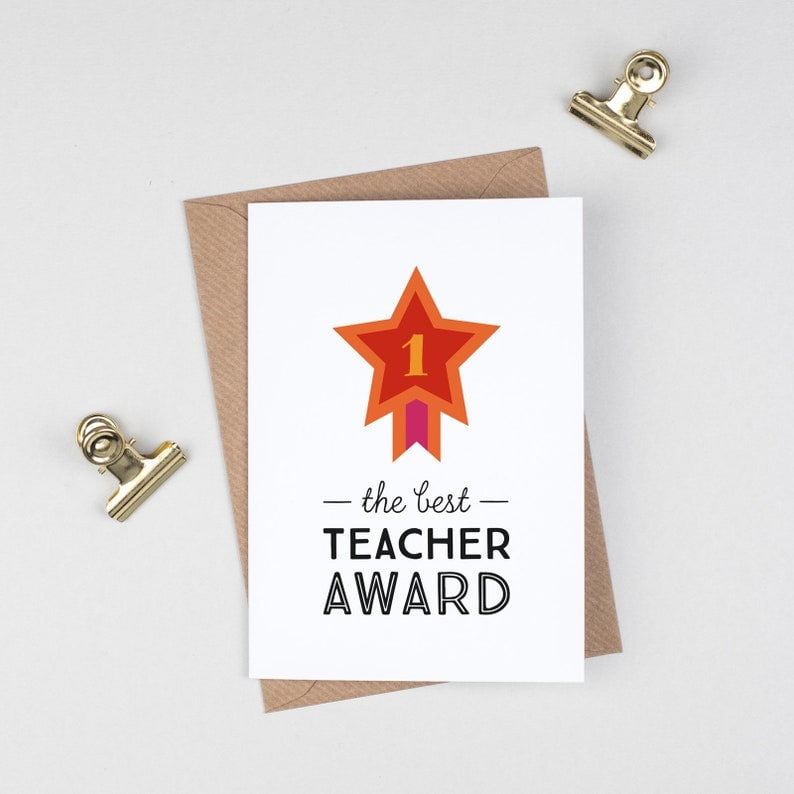 As their final year winds down, remind the teacher on your list just how special they are by sharing a card with the class for everyone to sign. A card like this "Best Teacher" pick can be framed as an end-of-year award, too.
School-inspired jewelry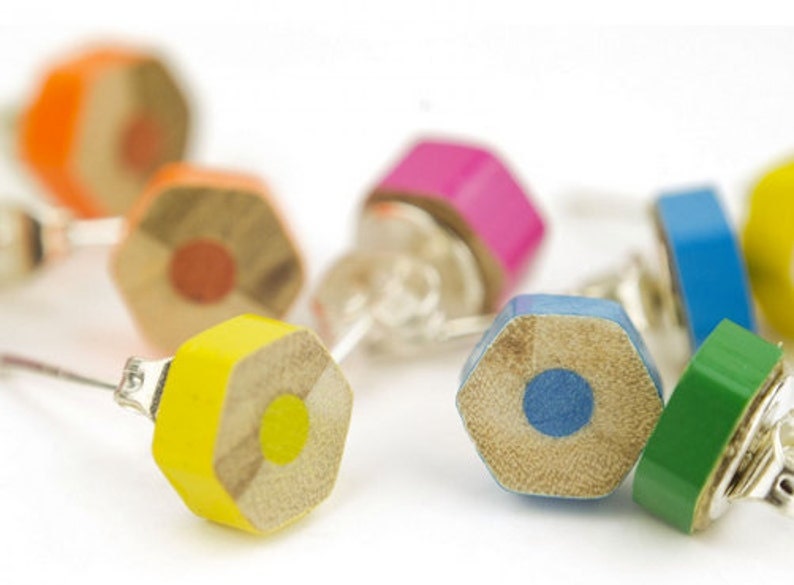 Some of the most creative retirement gift ideas for teachers take everyday school supplies and totally reimagine them, like these colorful pencil earrings. With their trendy geometric shape and subtle nod to school supplies, they're the perfect addition to your teacher's wardrobe and a sweet reminder of their days in front of the chalkboard.
A funny desk plaque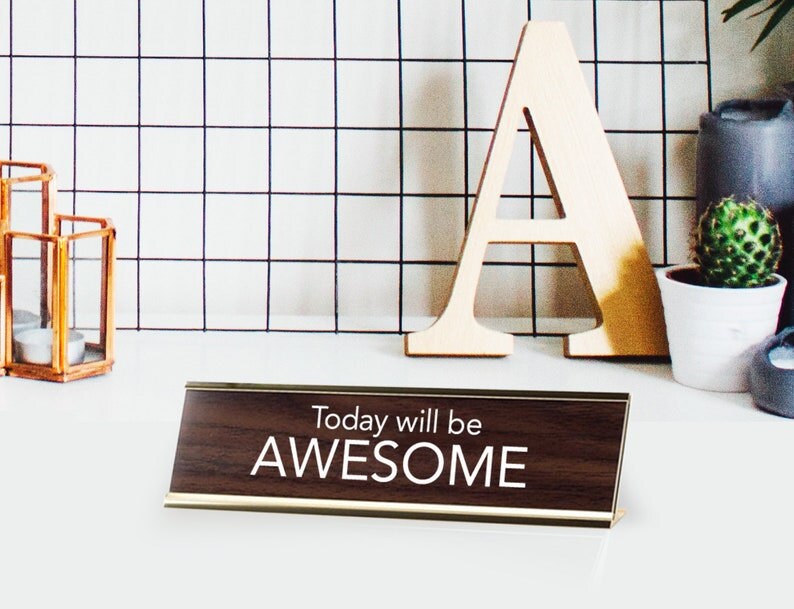 Just because they won't have a classroom desk anymore doesn't mean the teacher in your life won't appreciate a funny desk plaque! A gentle reminder of their days behind the desk, a funny or personalized desk sign is something they can use in their home office or on a bookshelf to remind everyone who's still at the head of the class.
A scented self-care gift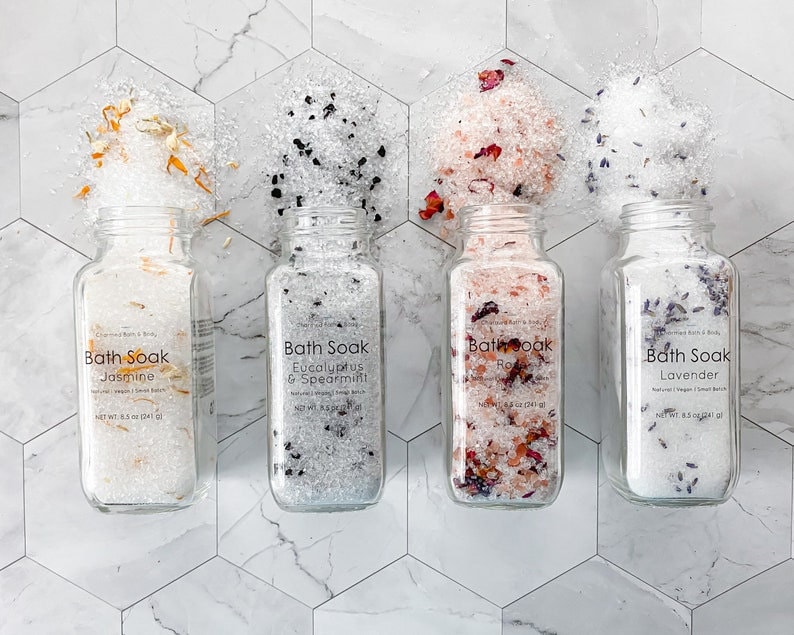 Encourage the retiring teacher on your list to take a well-deserved break with a self-care-inspired gift like these luscious, scented bath soak salts. Pick a set of bath salts or select just one scent to add to a gift basket of other self-care products like eye pillows and cozy socks.
A luggage tag for future fun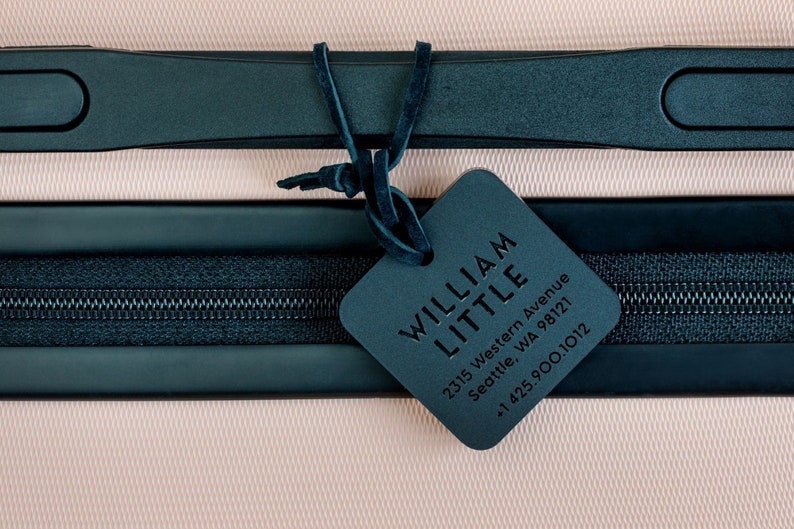 Hopefully after all these years of teaching, the retiring teacher on your gift list has some great adventures planned and a personalized luggage tag will come in mighty handy. You can personalize a luggage tag with their name and many styles allow you to add other details like dates or a special phrase. If adding the address feels a bit too personal, consider using that space for a thoughtful thank you note they'll see every time they get away.
Best Gifts for Teachers FAQ
What do teachers really want for gifts?
The best teacher gift ideas are presents they'll be able to use to make their lives in the classroom a bit easier and a lot cheerier! Fun desk accessories like pencil cups, plants, and desk signs are perfect to help them fill their classroom with personality. Gift cards are always appreciated and you can make them feel even more special with a DIY gift card holder from Etsy. Your student can take part in the DIY project at home, too.
How much should you spend on a teacher's gift?
You'll find many different teacher gift ideas for all budgets from the shops on Etsy. From small teacher gifts to express your appreciation—like printable gift tags and cute cards—to special keepsakes that are perfect for Christmas gifts or an end-of-the-year teacher gift—like backpacks, bookends, and classroom chalkboards—a handcrafted gift from an Etsy shop is a great choice for the teachers on your list.