As you shop for birthdays, anniversaries, holidays, and just because, these are the best gifts for all the wonderful women on your list.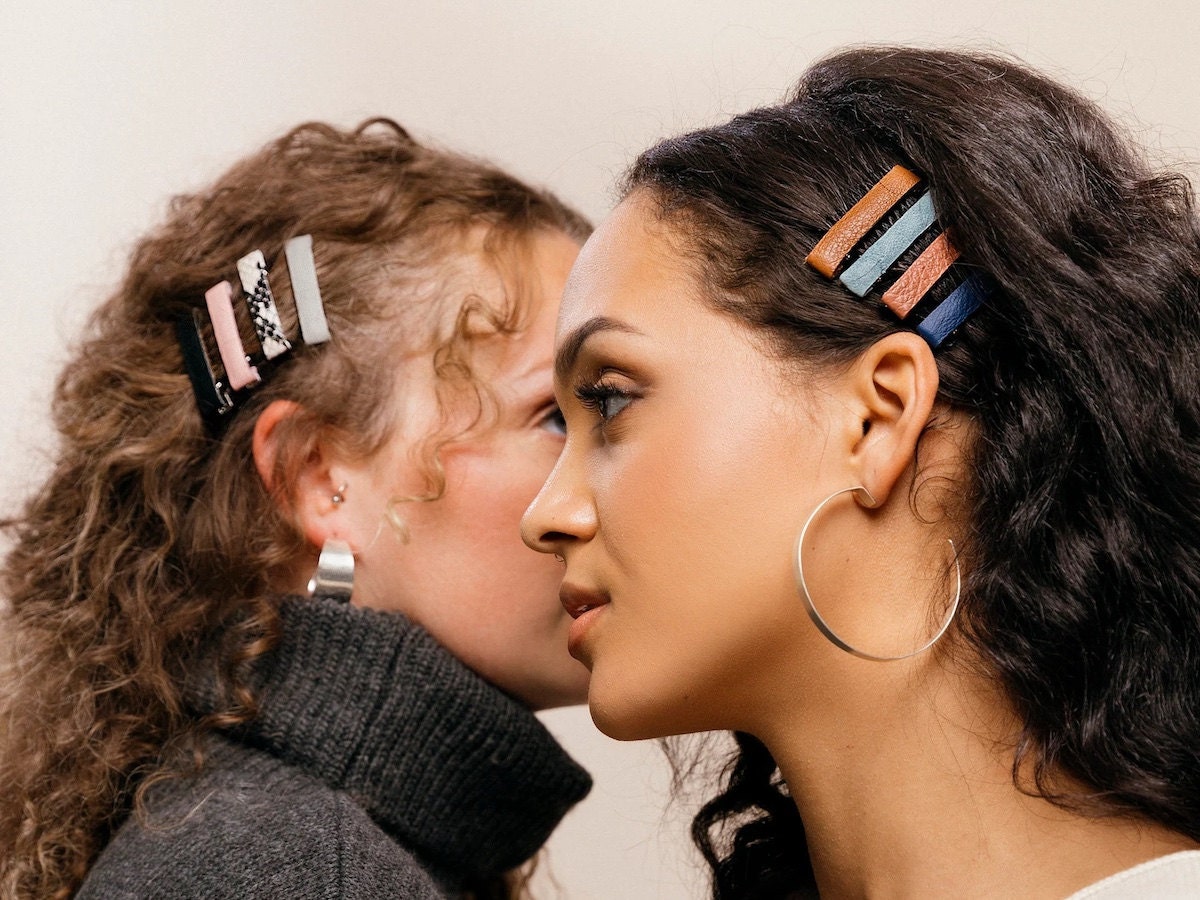 Whether it's her birthday, Mother's Day, or a just-because day, the women in your life deserve to know how special they are to you. But any gift won't do. You need a meaningful and unique gift that feels made just for her. It can be hard to find the best gifts for women who have everything, so here are some of the most thoughtful gift ideas to get the ball rolling.
Unique gifts for women
For many of the women in our lives, words don't do them justice. Sure, she's warm, but it doesn't quite explain how she makes everyone feel at home, wherever they are. When we say she's special, it doesn't capture the details of her style, the curve of her encouraging smile, the way she lights up the room. Words and presents will never measure up to how much they mean to you, but these unique gifts for women give at least a glimpse of how important she really is to you.
1. An architectural pillar candle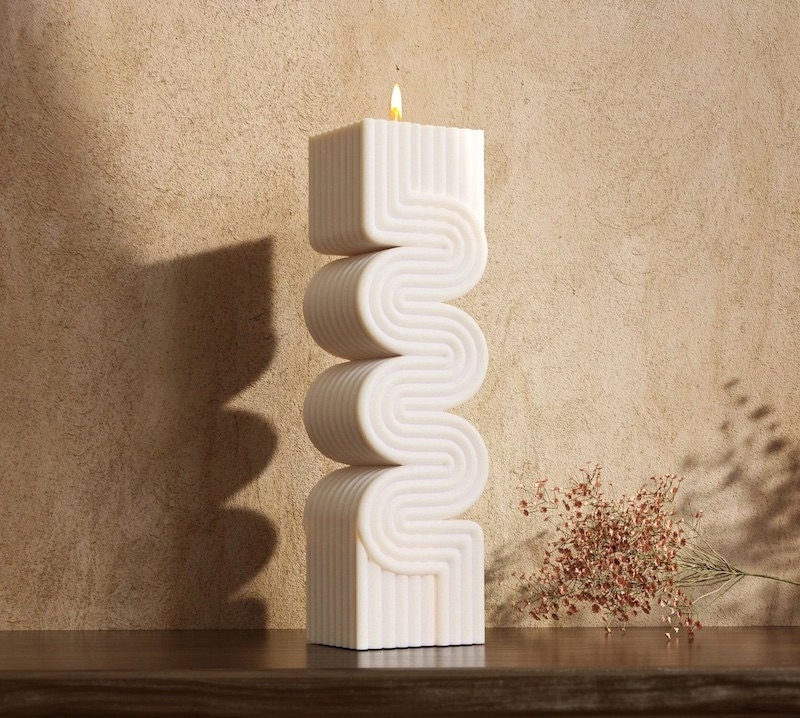 SHOP: Wave pillar candle from Sculptos, $50
Nothing transforms a space and a vibe quite like a candle, and this effortlessly cool wave pillar candle can be a statement piece in her living room or, when lit, it will create a calming sanctuary for some well-deserved relaxation.
2. A fruity embroidery kit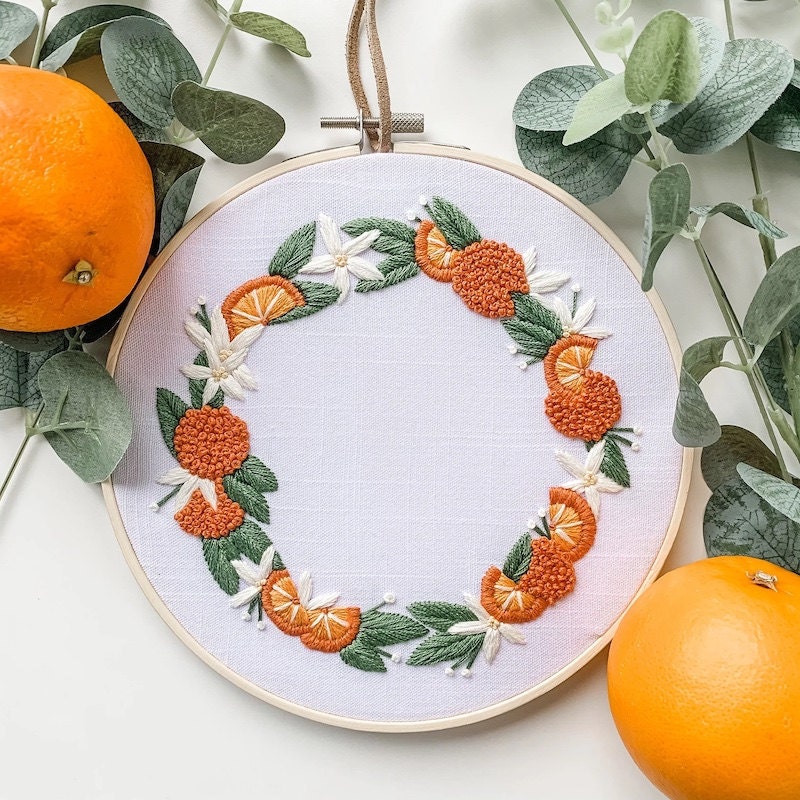 SHOP: Orange wreath embroidery kit from HLeslie Design, $32
Orange you glad she's a crafty queen? Offer her a new hobby with this unique embroidery kit so she can practice a new craft that doubles as gorgeous decor.
3. A framed photo of her favorite place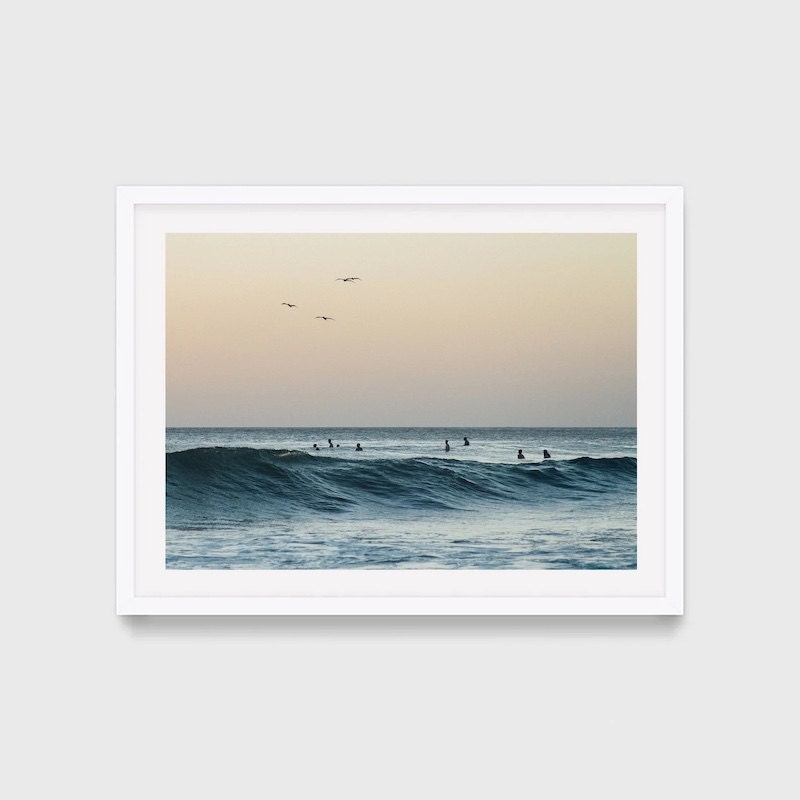 SHOP: Seascape print of Costa Rica from Kait Rebesco, from $18
Some photos are less like decoration and more like a time machine. Remind her of her favorite vacation, the summers by the ocean, and the gentle sound of waves crashing with a framed photo like this one.
4. An affirmation sweatshirt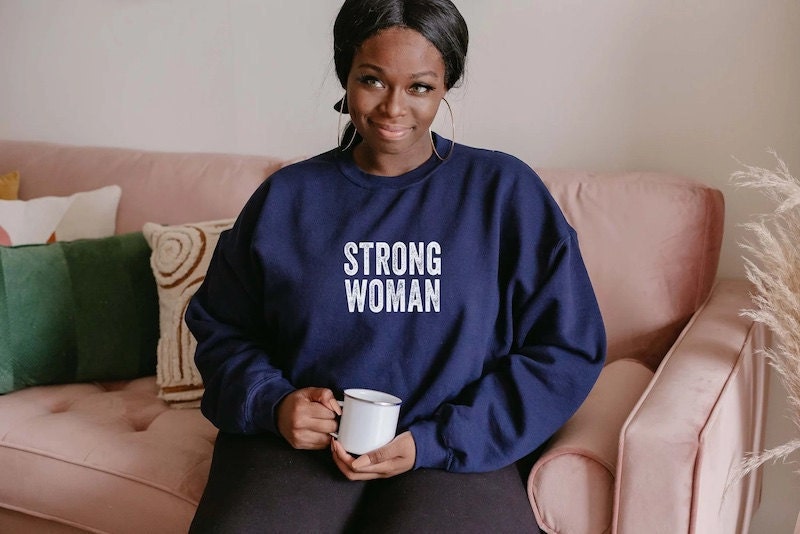 SHOP: Strong woman sweatshirt from Canton Box Company, from $40
She's conquered so much since you've known her, and this cozy and comfy sweatshirt affirms that she's strong, powerful, and inspiring.
Best gifts for women under $50
We get it: You want to get her a special, handmade gift, but you're on a budget. Luckily, with these finds, you can get a thoughtful gift for her without breaking the bank.
5. A unique concrete planter
​​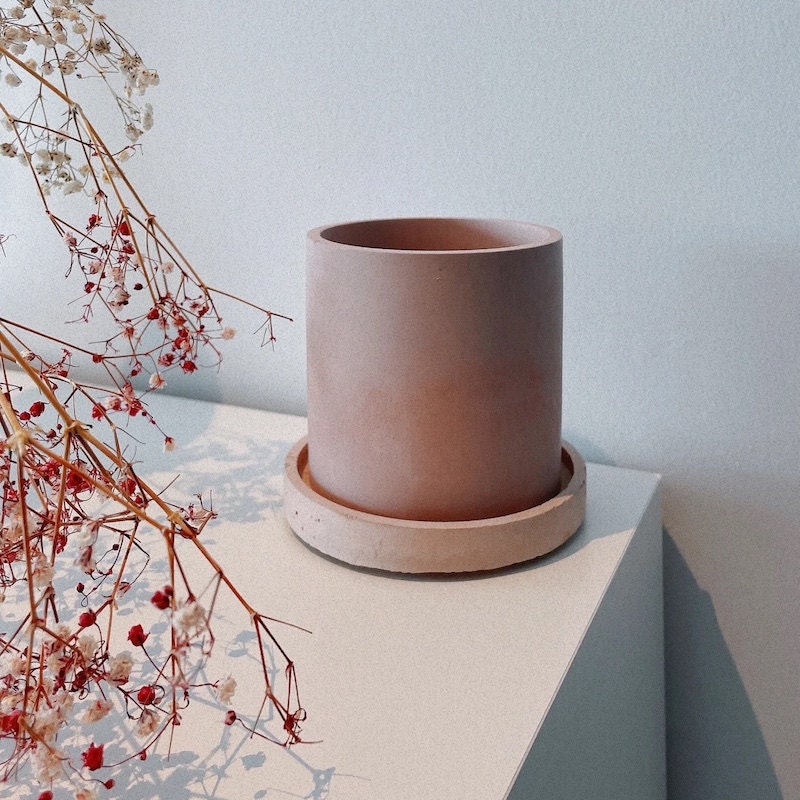 SHOP: Pastel concrete planter from Minimono Studio, from $23
Plant moms, rejoice! This minimalist concrete planter will complement any style and is perfect for cacti, succulents, and more. And don't worry: This planter comes with a drainage hole, so she and her plants can rest (and grow) easy.
6. A speckled ceramic mug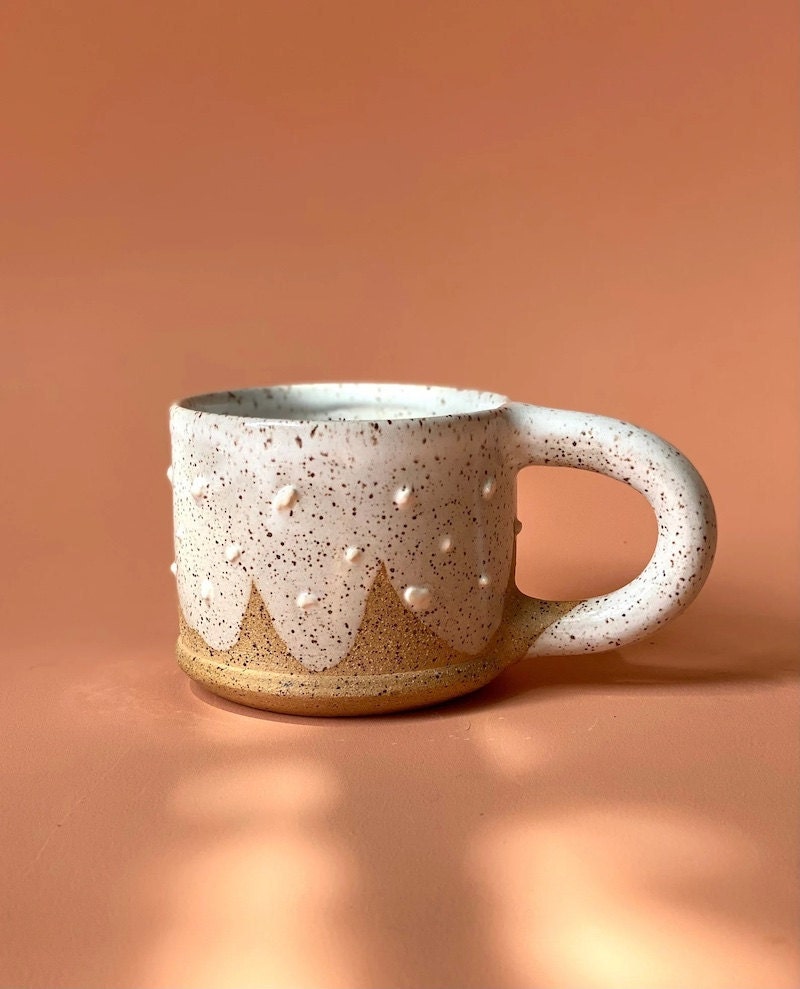 SHOP: Textured stoneware mug from Everyday Earthe, $34
Whether she's a coffee connoisseur or on team tea, a handmade ceramic mug is always a winner when it comes to the best gifts for her. This sweet mug has a playful, textured design for her to run her fingers over as she indulges in her morning cup.
7. A customizable leather keychain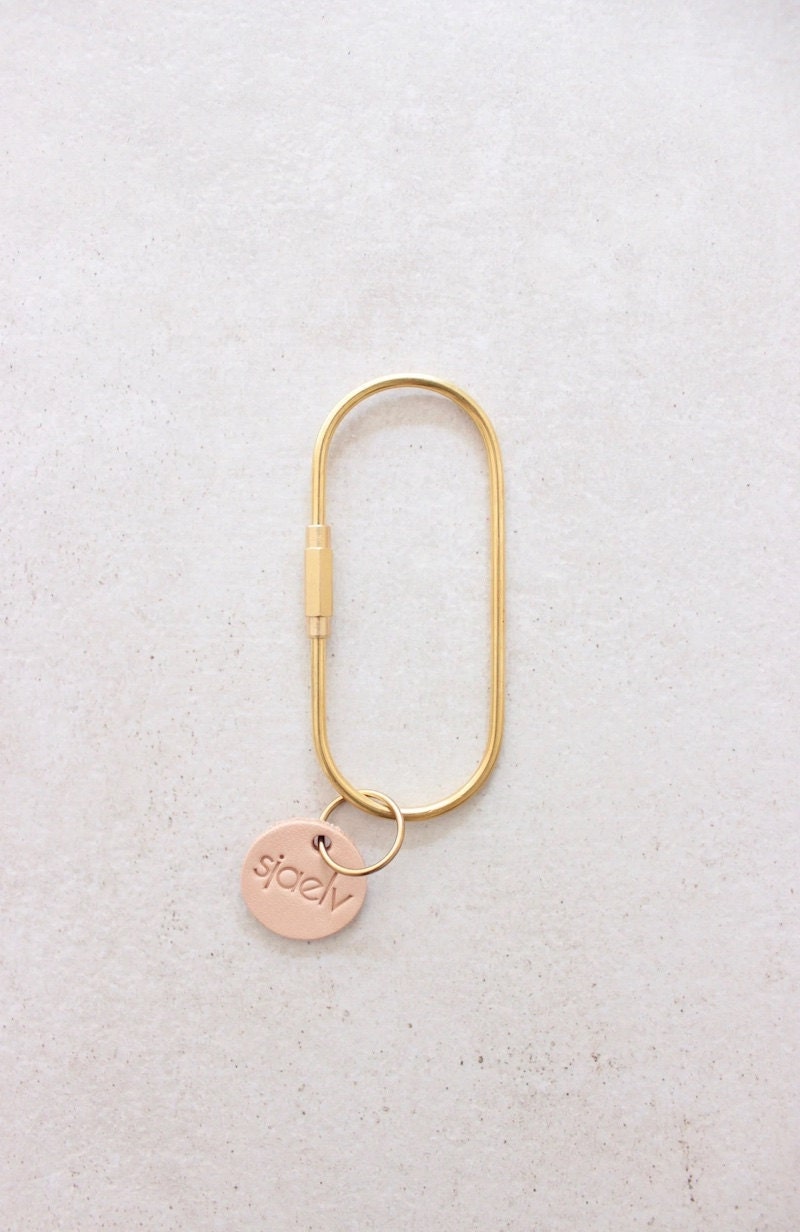 SHOP: Personalized leather keychain from sjaelv, from $23
A personalized keychain makes a great gift for women who love to get organized in style. This brass key loop comes with a leather tag that can be hand-stamped with her name, initials, or your favorite term of endearment for her.
Best retirement gifts for women
After retiring, some folks turn to travel, others dig into a new hobby, and still others are extra ambitious and launch a second (or third!) career. No matter what this next chapter has in store for her, find the best retirement gifts for women who have persevered through their work and have a bucket list to enjoy.
8. A tender print for her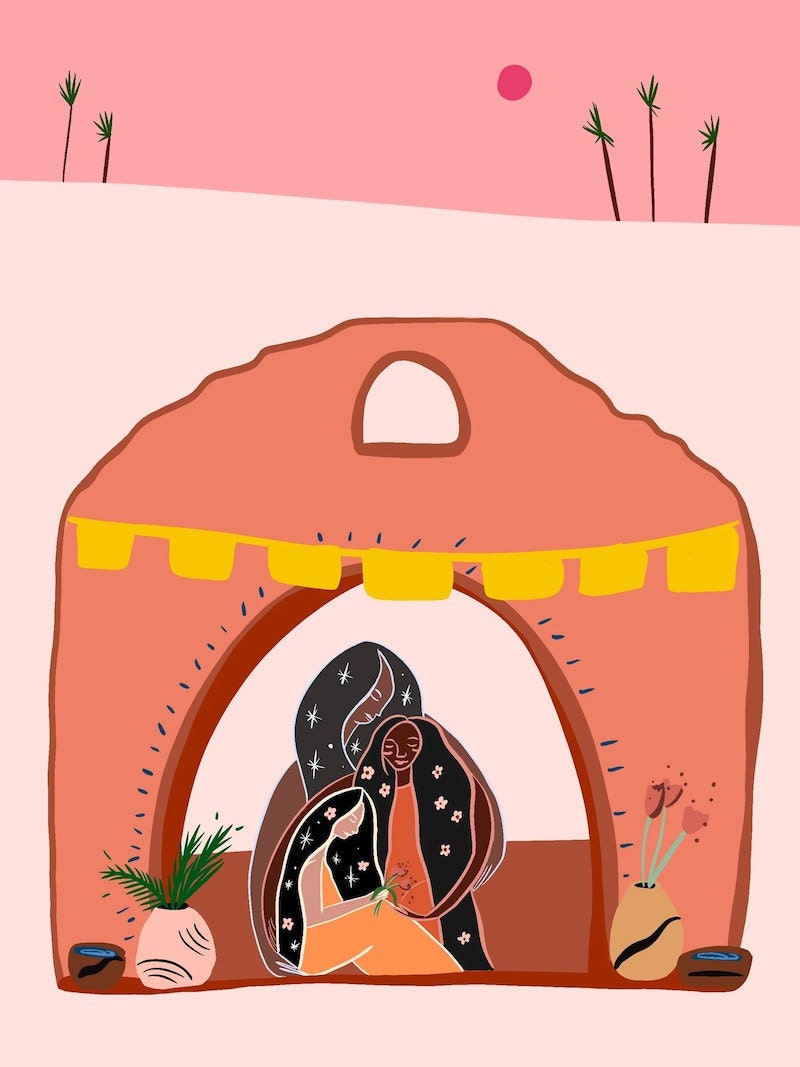 SHOP: Pink and orange hued family art print from Lazy Beam Arte, from $10
Remind her you're always with her, no matter where her next adventure leads. This charming illustration comes in multiple sizes, and it makes an excellent gift for women of all ages.
9. A green gift for gardeners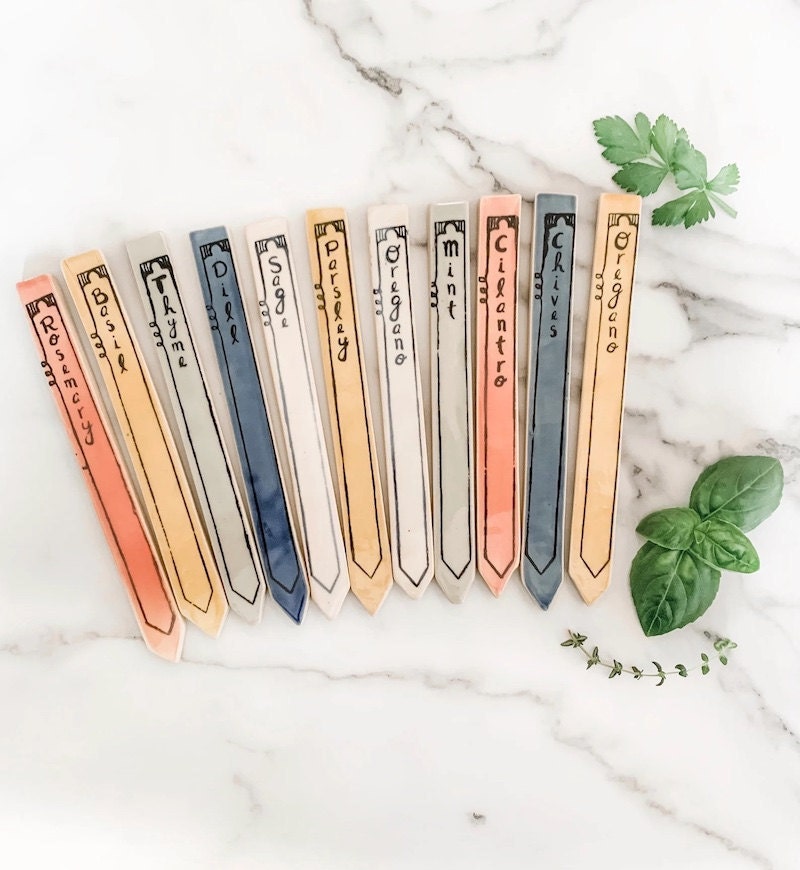 SHOP: Ceramic herb garden markers from Magpie Mischief, $9 each
Does your favorite retiree have a green thumb? Celebrate her favorite hobby with these ceramic plant markers. Choose from the herbs that she loves to grow and cook with so she has a culinary garden at her window sill.
10. The gift of a spa day at home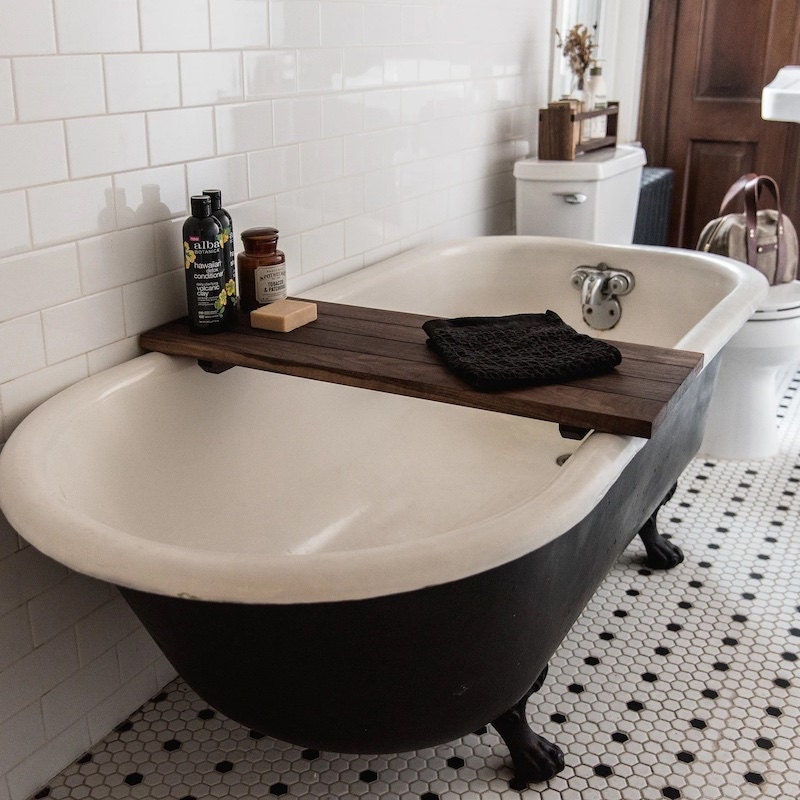 SHOP: Walnut wooden bath tray from Peg and Awl, from $225
Retiring means more time to yourself, so why not treat her to the ultimate spa day that she can enjoy whenever she wants? This luxurious walnut bath caddy predicts more relaxation in her future. Add a custom engraving with her name or favorite quote to make it extra special, and don't forget a soothing soap to complete the package!
Best birthday gifts for women
It only comes once a year, so celebrate this recent trip around the sun with one of the best birthday gifts for women and choose one that is uniquely "her."
11. A zodiac art print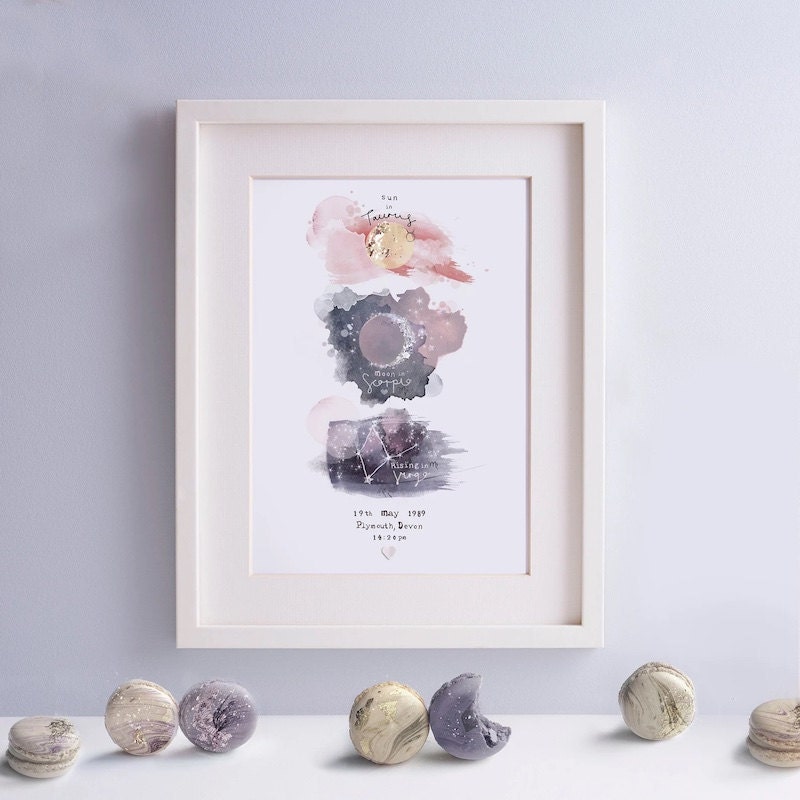 SHOP: Celestial sun, moon, and rising sign print from Bryony Fripp, from $34
Whether she's an earth, fire, water, or air sign, celebrate her sun sign (or moon or rising!) with a carefully designed zodiac print. These celestial prints are the best birthday gifts for women who know their birth chart and all of their friends' charts.
12. An engraved necklace birthday gift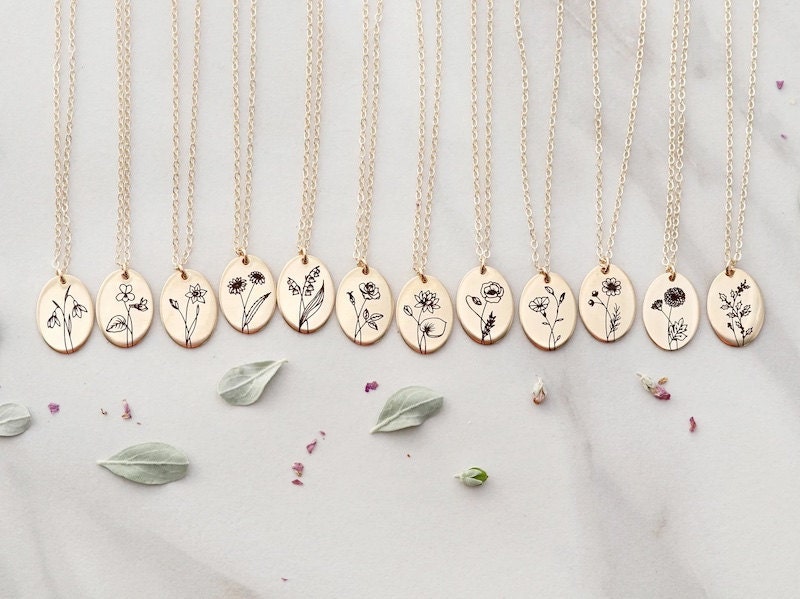 SHOP: Flower birth month necklace from Tom Design, from $30
Just like everyone has a birthstone and a star sign, each month has an assigned birth flower. These birth month necklaces feature a dainty, delicate flower engraved onto the metal charm, so your loved one can enjoy her birthday gift all year long.
13. A custom birthstone ring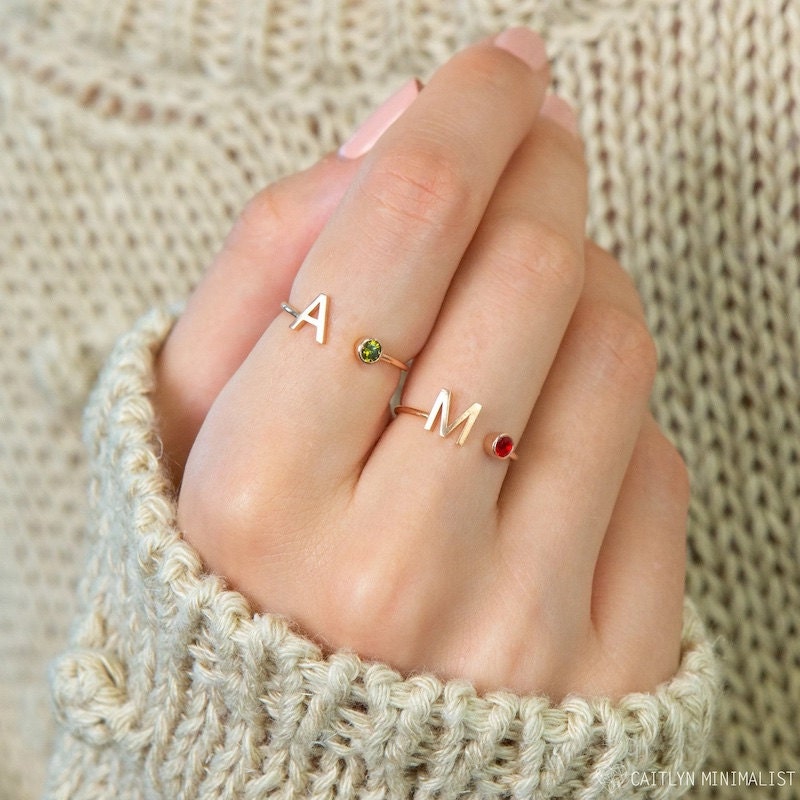 SHOP: Personalized initial and birthstone ring from Caitlyn Minimalist, $17
Many women wear their birthstone jewelry with pride, and this birthstone ring is even more special because it comes customized with her initial and her birthstone. Both sophisticated and elegant, this gemstone ring can be dressed up for an event or added to her everyday jewelry collection.
Best tech gifts for women
For the tech-loving gals who have all the latest gadgets and gizmos, these picks are the perfect accessories for her state-of-the-art technology finds.
14. A personalized earbud case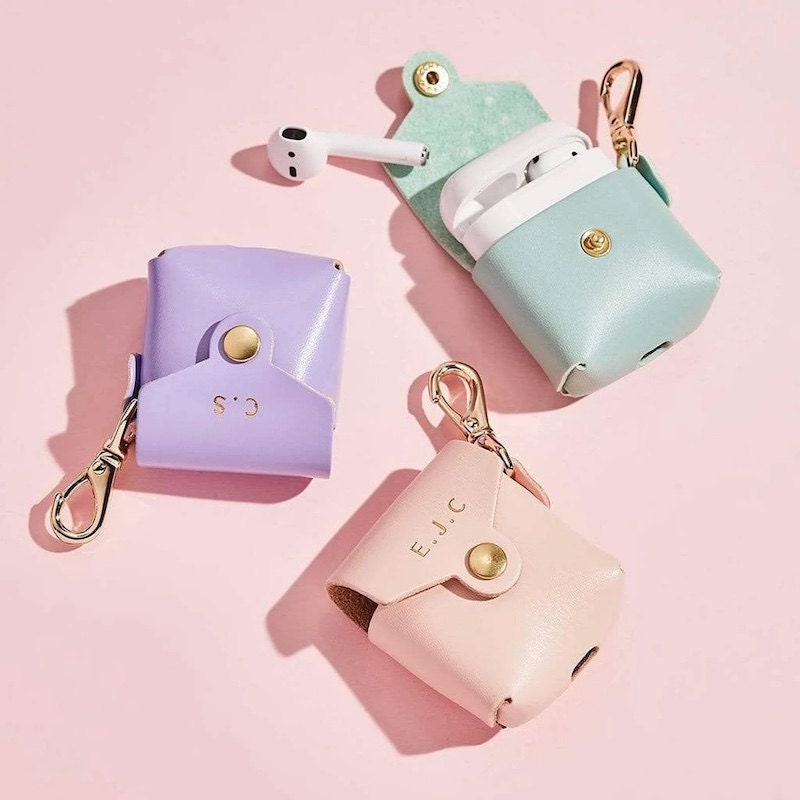 SHOP: Personalized leather earbud case from Sbri Studio, $41
This earbud case is sized to her personal pair of pods and customized just for her, whether her favorite color is lavender, mint green—or leopard print. Personalize this leather pouch even more by adding her initials to the front flap.
15. A custom leather camera strap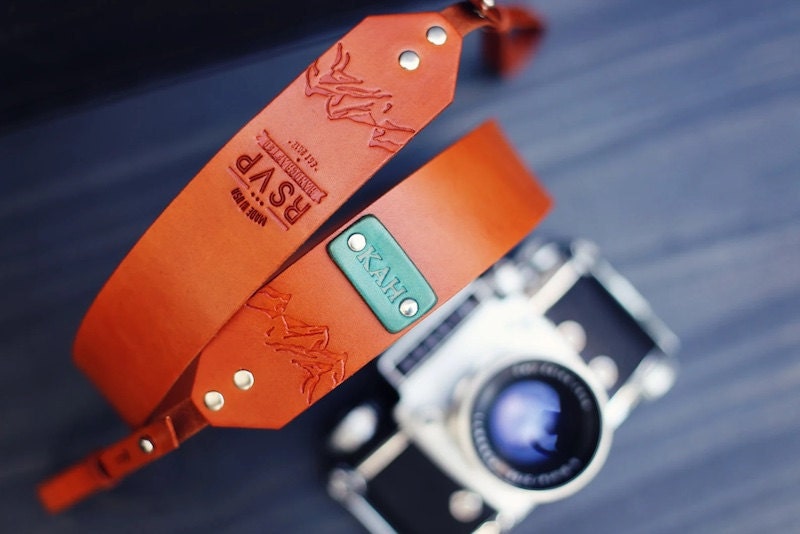 SHOP: Customized leather camera strap from Foytik, $43
If she's the family photographer or always doing professional-level shoots for social media, this custom engraved leather camera strap will have her zooming in on its details. This hand-stitched strap is stamped with a mountain scene and features a tag personalized with her initials, making it a gift worthy of a photo finish.
16. A unique cord case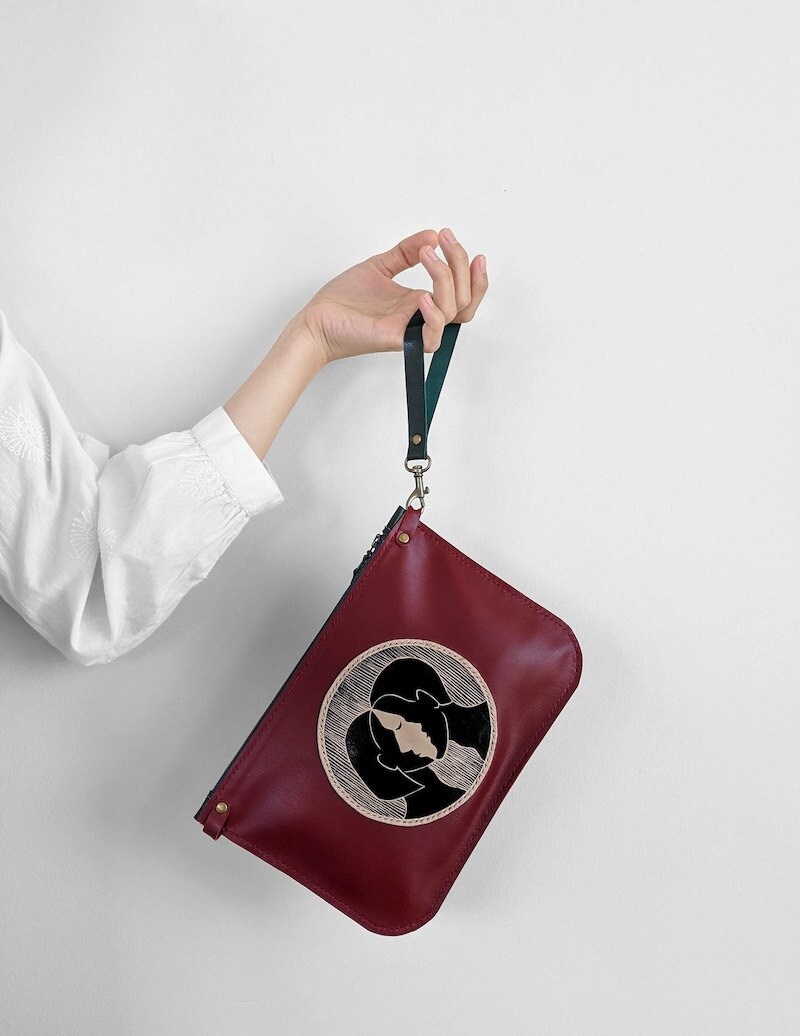 SHOP: Handmade leather wristlet bag from SA Collage, $112
This leather bag can be a cute clutch, but we think they would make a great catchall for her to take any chargers, cords, and headphones with her when she's on the go. She'll be getting compliments as she's moving about town with all of her cords in tow.
17. A blooming dock station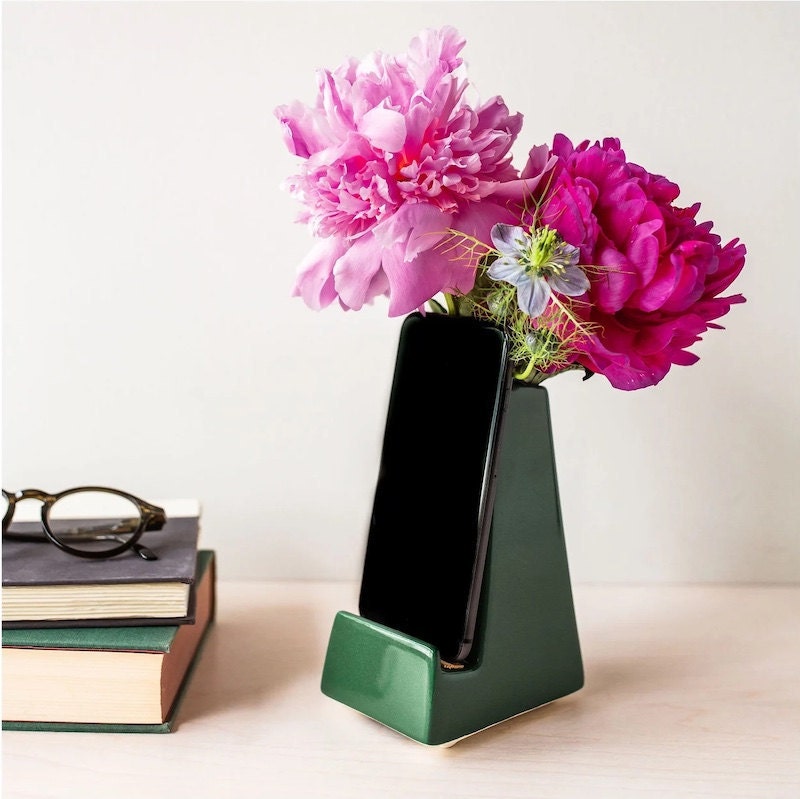 SHOP: Evergreen ceramic vase and phone stand from Stak Ceramics, $38
A gorgeous vase-phone-dock hybrid, this ceramic phone stand is both eye-catching and useful. Buyers love the sleek yet simple design, and that it helped their giftees from losing track of their phones!
Best gifts for women who have everything
She already bought that dress she's been eyeing, she has all of the craft supplies she could possibly need, and her home is filled to the brim with food, keepsakes, and decor. But she still deserves a gift to let her know you're thinking of her, so here are the best gifts for women who have everything.
18. A hand-blown glass vase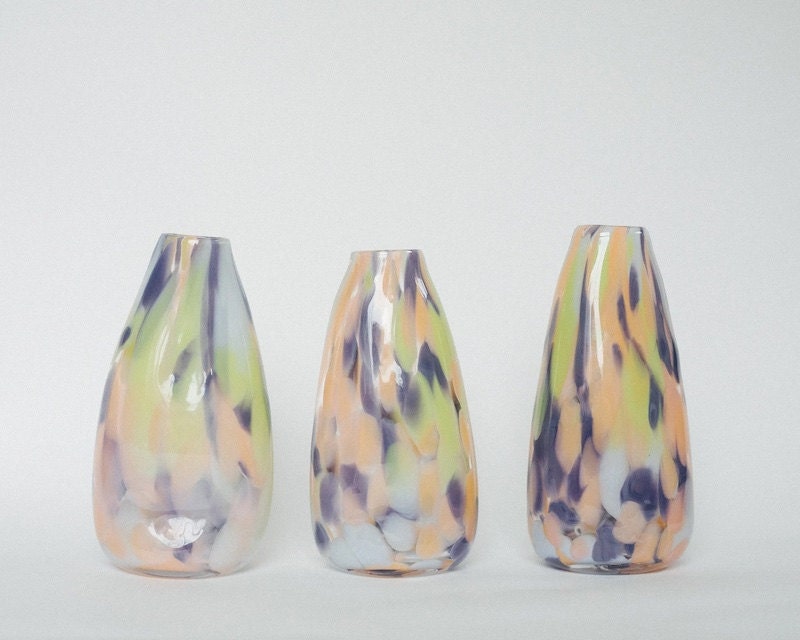 SHOP: Icy hand blown glass vase from Maria Ida Designs, $95
If she's always getting flowers, try gifting her an earthy vase like this one to hold all of her beautiful blossoms. Because they are made from hand-blown glass, each vase has its own unique and organic shape, making it truly one-of-a-kind.
19. A custom pet portrait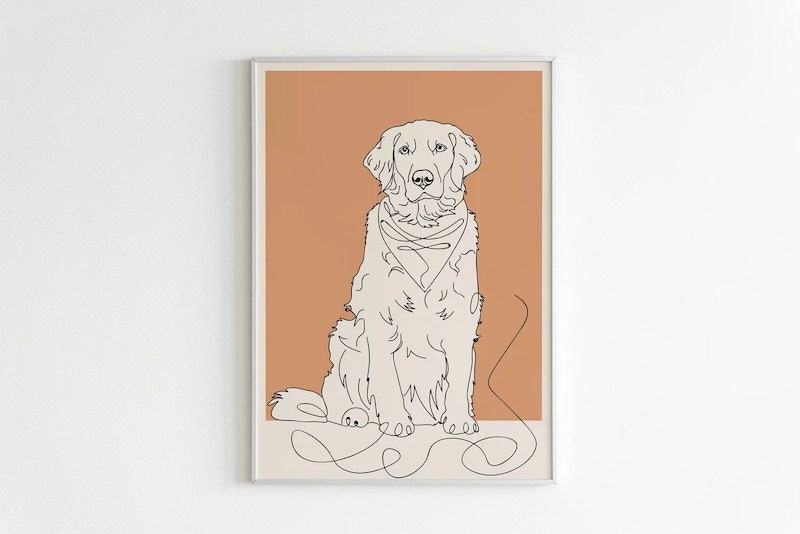 SHOP: Custom pet portrait line drawing from Linear Portrait, from $13
Getting a gift for dog moms and cat moms who dote after their fur baby can be challenging. You don't want to get her a pet toy—that's for the pet, not her. And you don't want to get her something that seems a little too corny. Your solution? A minimalist and graphic custom pet portrait personalized with an image of her beloved pet—sure to be a show-stopper in her home and a meaningful gift that might even get her a little misty-eyed.
20. Petite leather hair clips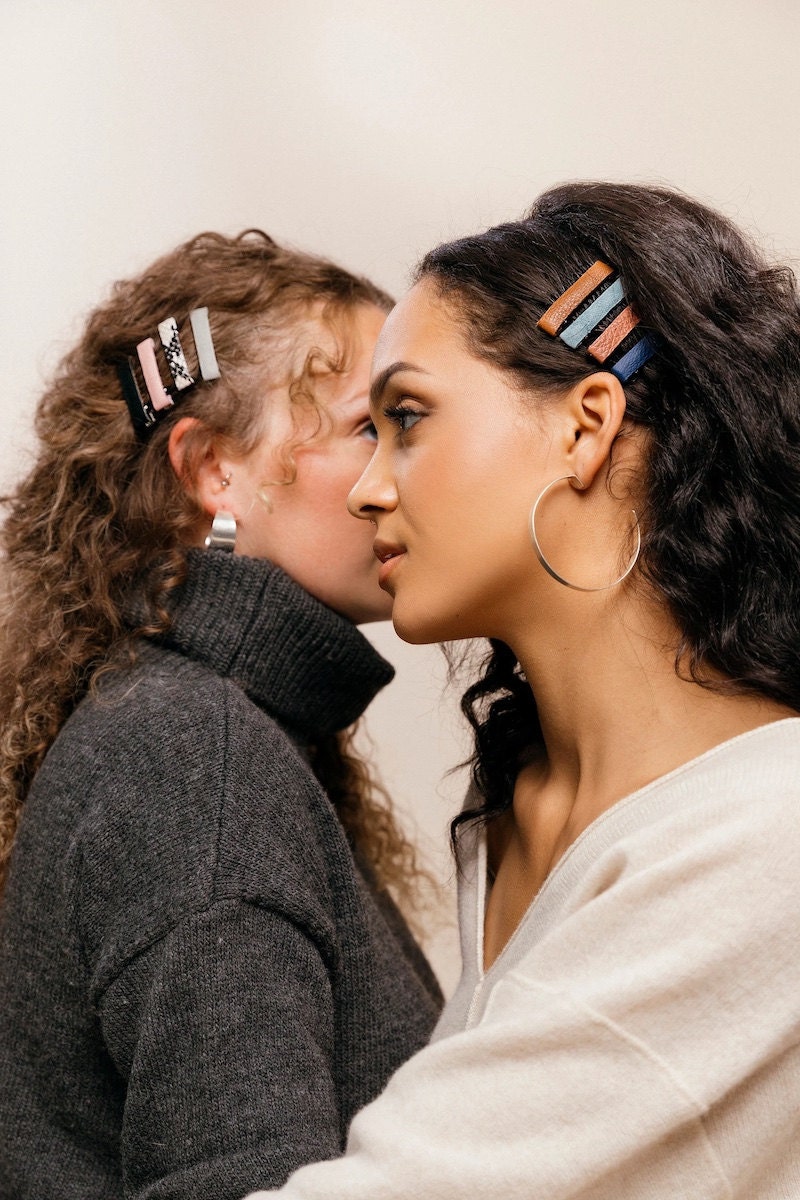 SHOP: Set of colorful leather hair clips from Bardot Bow Gallery, $36 for six
Even if her wardrobe is full, she will always have room for accessories. This upcycled leather hair clip collection is a fashionable gift for a woman who knows her angles–and it comes in a variety pack, so she can mix and match with her favorite stylish outfit.