Inspire the writers in your life to keep going with a thoughtful gift, made independent shops who pour their heart into their work, too.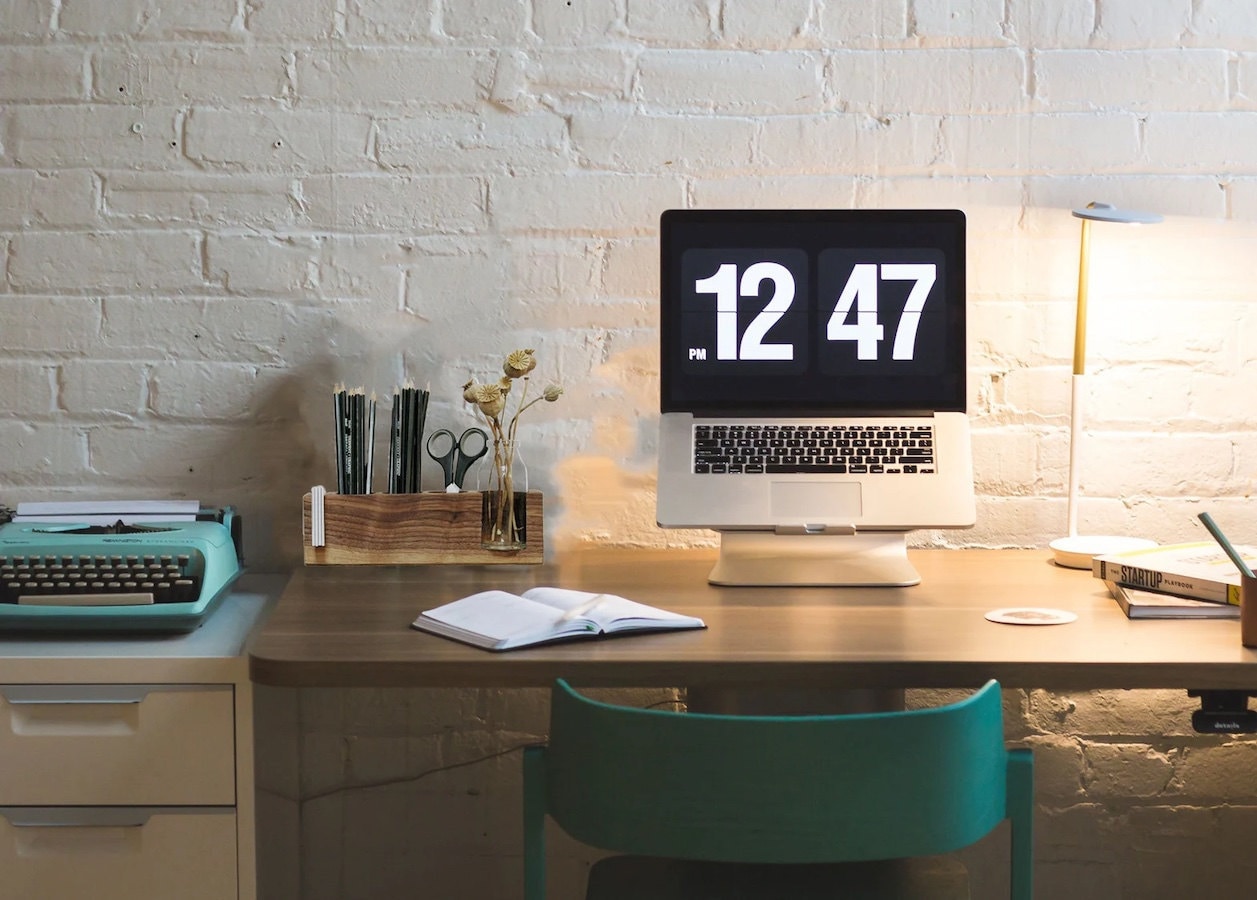 Writers are an interesting lot. Whether they're professionals, hobbyists, or aspiring authors, writers typically become inordinately excited at anything even remotely to do with the craft. New books, pens, notepads, and other types of stationery could notoriously send a writer into a gleeful tailspin, so when it's time to buy a writer the best gift, these are always a safe bet.
For a truly unique gift for the writer on your list, there are many other bits and bobs that can prove useful and inspirational. Being in the creative arts themselves, the talented sellers on Etsy have honed in on exactly what it is that makes a writer tick. And that's what sets these gifts for writers apart–a true understanding of inspiration and creativity, all packaged in perfect little presents for lovers of the written word.
Whether you're after a good old classic writer's gift, or something quirky to unstick the inevitable writer's block, we've curated a selection of the best presents for writers, handmade with love and care by small shops on Etsy.
Best gifts for writers' offices
For a gift that can be enjoyed every day, these thoughtful options can adorn a writer's sanctuary and most sacred space: their office.
1. Desert rose and white geometric planter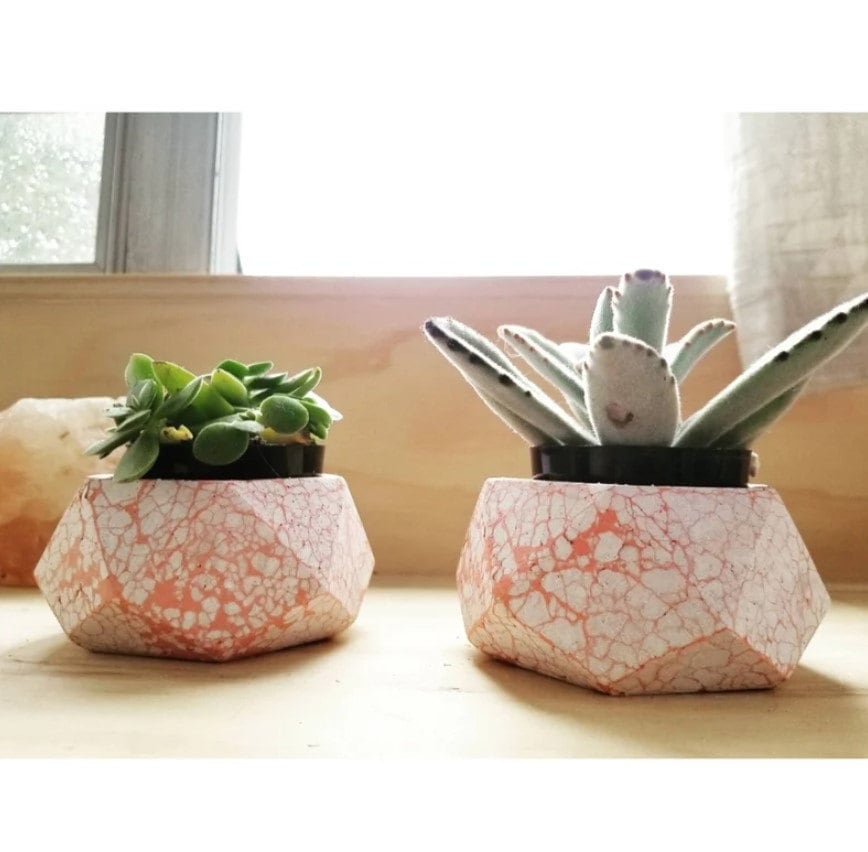 SHOP: Desert rose & white geometric planter from Dovekie Finch, $23
To bring a little color to a writer's office, opt for this petite geometric dusty pink and white planter. These little pots are made to order, and handmade from scratch using concrete in the creator's small shop in Pennsylvania. "So cute and unique," wrote one of the many thrilled buyers. "I'm filling my house up with their concrete beauties."
2. Desk planner notepad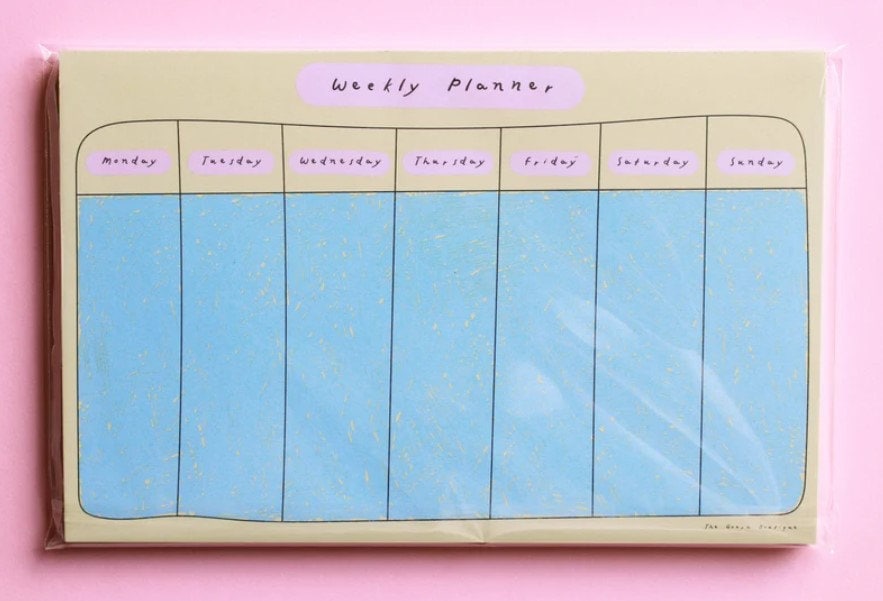 SHOP: Weekly planner pad from The Avera Boutique, $13
With all the planning, plotting, scheming, and organizing a writer needs to do on the daily, a good desktop planner, like this weekly tear-off version from The Avera Boutique in Texas, will be a very welcome gift. It's incredibly useful and rather affordable, too. The seller even offers gift-wrapping options in either holographic snowflake or sparkly bronzy paper, saving you that extra step.
3. Modern metal wall magazine rack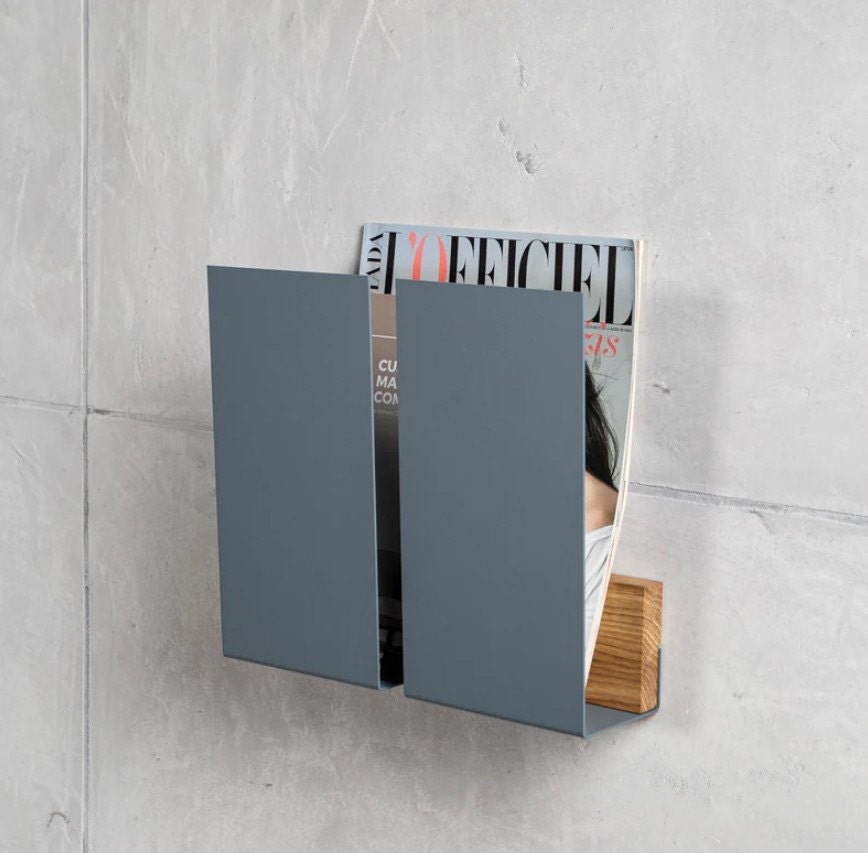 SHOP: Wall magazine rack from Namuos, $83
Available in black, gray, or green metal with an oak wood rear panel, these wall-mounted magazine racks can add a splash of style as well as practicality to any writer's office. Buyers note that "the construction is solid," and say that "these are really slick," and "beautiful," with "amazing quality and design."
4. Gray planter bookend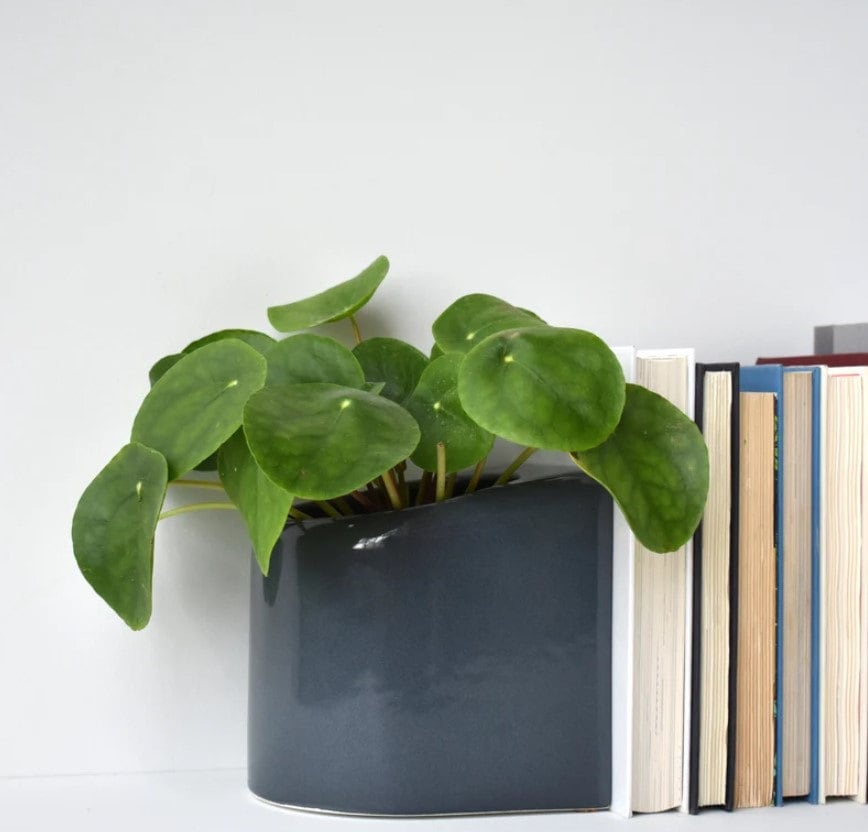 SHOP: STAK editor planter bookend from STAK Ceramics, $58
Bookends always come in handy to keep the plethora of books a writer owns from tipping over, and these unique ceramic bookend planters can add a little greenery to their no doubt overflowing bookshelf. Happy buyers adore the hue, saying that "the blue-gray color is beautiful and unique.
5. Black walnut live edge desk with hairpin legs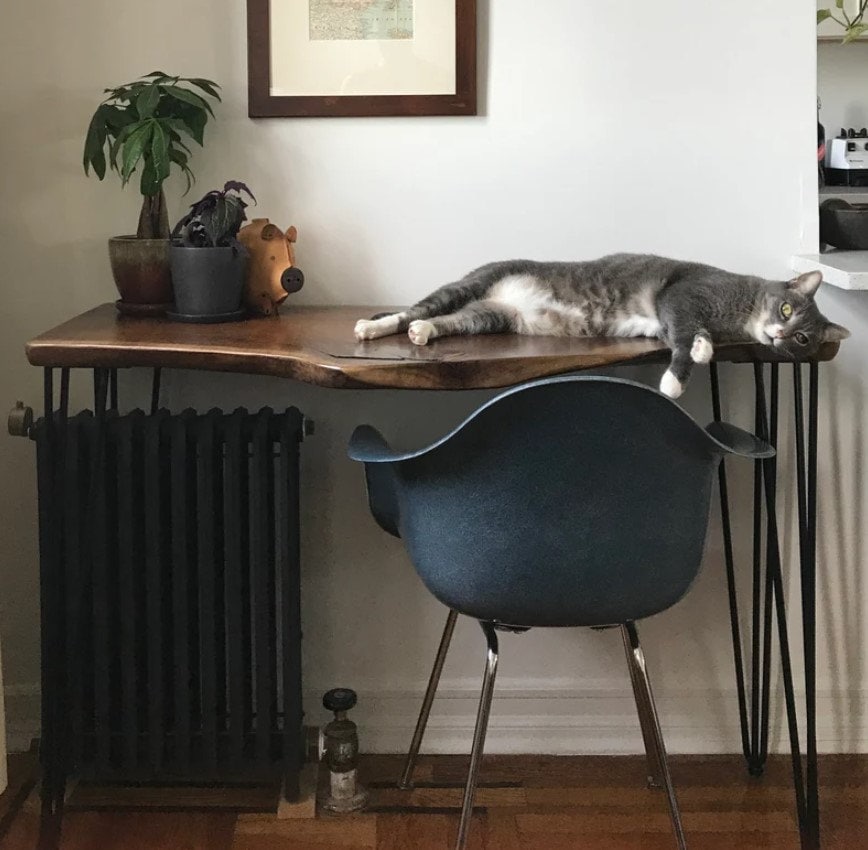 SHOP: Live edge desk from Flaherty's Mercantile, from $500
No writer's office would be complete without a good desk. A perfect anniversary gift for the writer in your life, this jaw-dropping, handmade black walnut wood desk features a live edge and modern hairpin legs. We can't guarantee it will help with writer's block, but this exquisite piece of furniture will definitely make plotting their prose more enjoyable! Just think: the desk could potentially be where they write their next bestseller—and you can happily say you had a little something to do with it!
Best gifts for writers' desks
To help your writer friends stay organized, opt for one of these gifts that have been tailor-made for their desks.
6. Handmade glass tile coasters set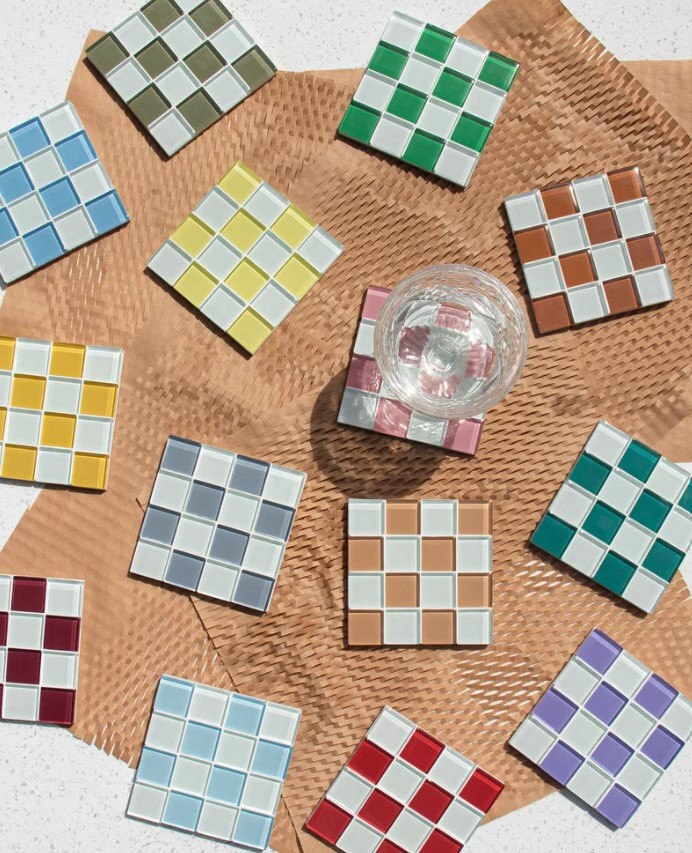 SHOP: Checkered coaster set from Subtle Art, $72
Writers and hot beverages, quite literally, go hand in hand. For a practical item that can be used daily, this set of four, handmade ceramic checkered drink coasters are available in nine different shades, and can bring a pop of color to any desk while keeping the worktop protected from water rings.
7. Handmade wooden desk organizer with drawer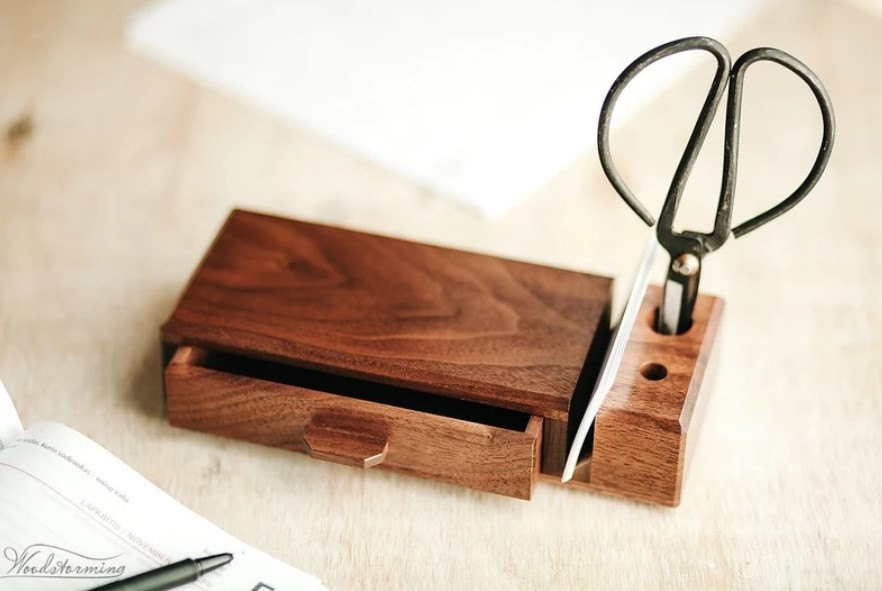 SHOP: Home office organizer from Woodstorming, $165
Beautifully original and elegant, this little handmade wooden desk organizer has a small drawer and two slots for stationery. Buyers say that "it's beautifully made, clearly with a lot of care and love," and that "the workmanship is great!" They also praise the super fast shipping and stellar customer service.
8. Handcrafted stoneware ceramic pencil holder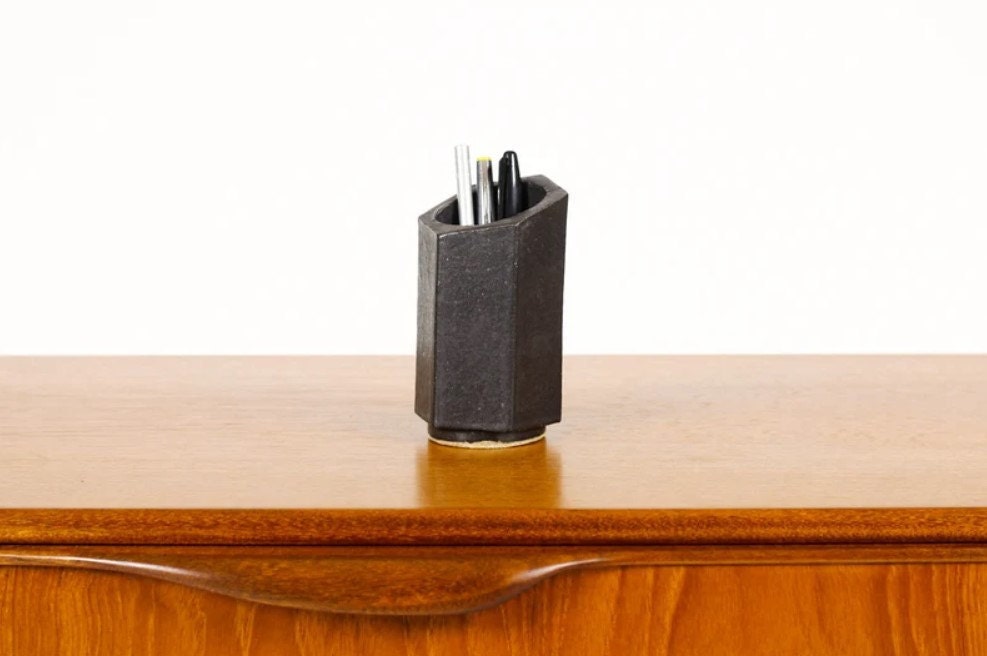 SHOP: Stoneware ceramic modernist hex pencil holder from Atomic Threshold, $55
To thrill any writer, upgrade their likely drab pen and pencil holder with this stunning stoneware ceramic hexagon version, made by the talented artist, Christian Boehr. This one-of-a-kind stationery holder comes in a minimal matte black with a soft glazed finish.
9. Personalized wooden stash tray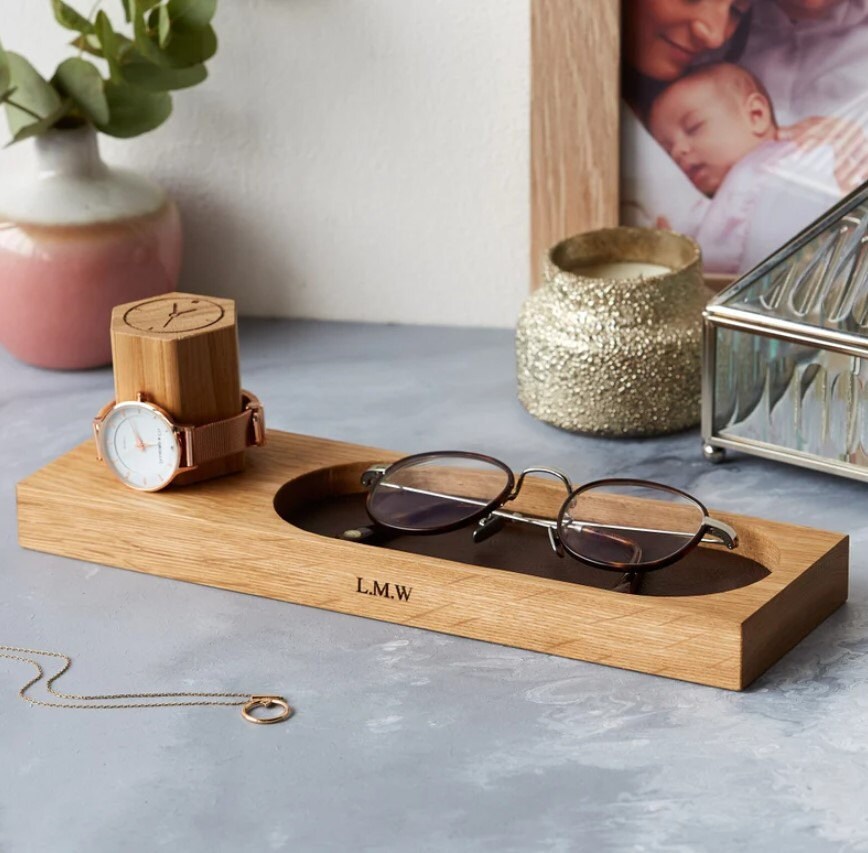 SHOP: Watch stand and glasses tray from MijMoj, from $53
For more of a sentimental gift that feels a little more personal, present them with this wooden watch stand and glasses tray from a small shop in Wales. It's made from solid oak with a luxury brown leather lining the tray and can be personalized on the front with either the recipient's name or an encouraging message of your choosing.
Best gifts for aspiring writers
There's nothing more inspiring to an aspiring writer than a friend who believes in them. These awesome gifts will motivate them to get—and keep—writing.
10. Space-saving hanging desk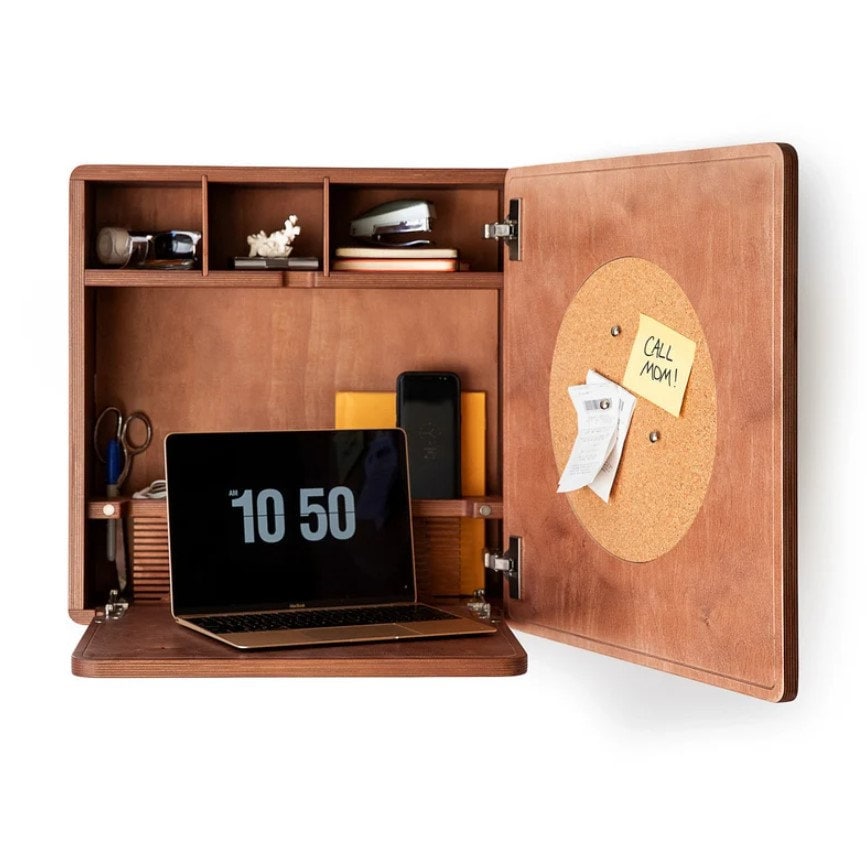 SHOP: KARVD floating desk from KARVD, $359
Aspiring writers would love to have their own designated writing area at home instead of having to flit between the couch and dining table when inspiration strikes, but space can oftentimes be limited. This compact floating wall-mountable birch wood desk is the perfect solution. "Beautifully made, and perfect for my small NYC apartment," wrote one enthusiastic buyer, and another added that it "is absolutely gorgeous, somehow even more beautiful in person than in the photos."
11. Personalized name engraved pen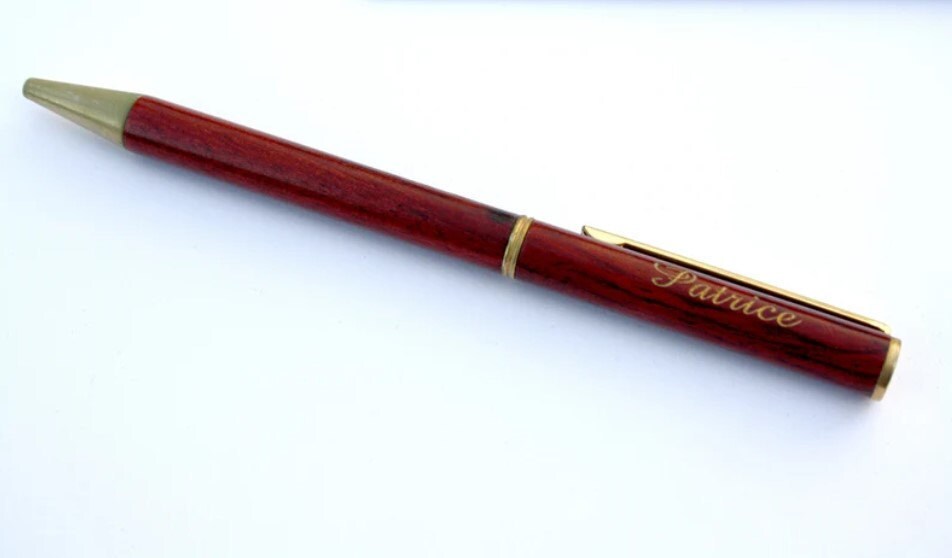 SHOP: Personalized wooden pen from Atelier Mumu, $16
While a professional writer may already have one, an aspiring writer will be delighted to receive their very own personalized pen. This affordable option is handmade from a mahogany-color wood with gold detailing, and can be engraved with the recipient's name in a cursive gold font.
12. A vintage dictionary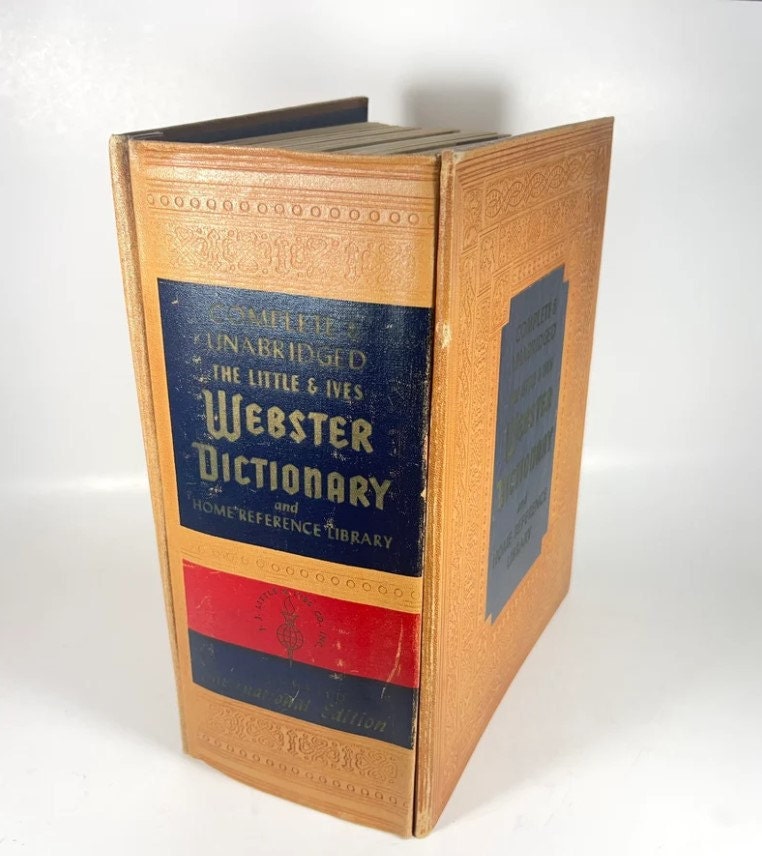 SHOP: Selection of vintage dictionaries from Black Water & Co, from $32
Not only can an original vintage dictionary look beautiful on display in any writer's home or office, but it can be used as it was traditionally meant to: for research purposes, the old-fashioned way!
13. Personalized journal notebook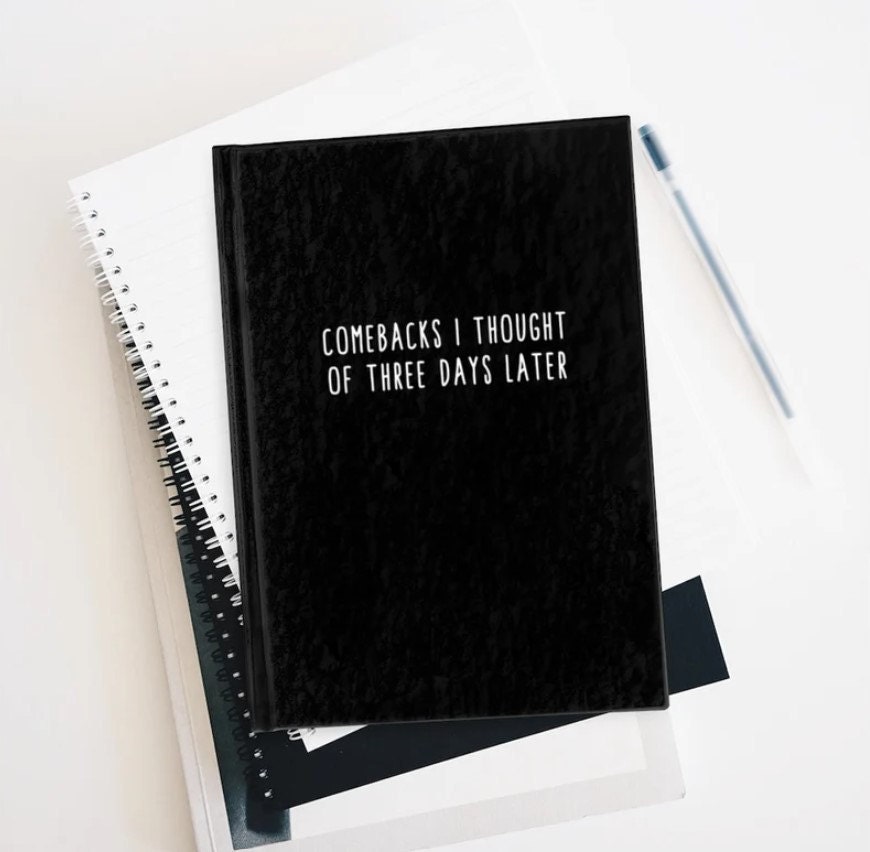 SHOP: Funny custom journal notebook from Small Street Journals, from $14
If you're going to go the notebook route (note: a writer will always get excited when presented with a brand new notebook), make sure it has a witty logo on it. This economical "Comebacks I thought of three days later" option is available in either hardback or spiral, and will become your writer friend's favorite in no time.
14. A sticker with a positive reminder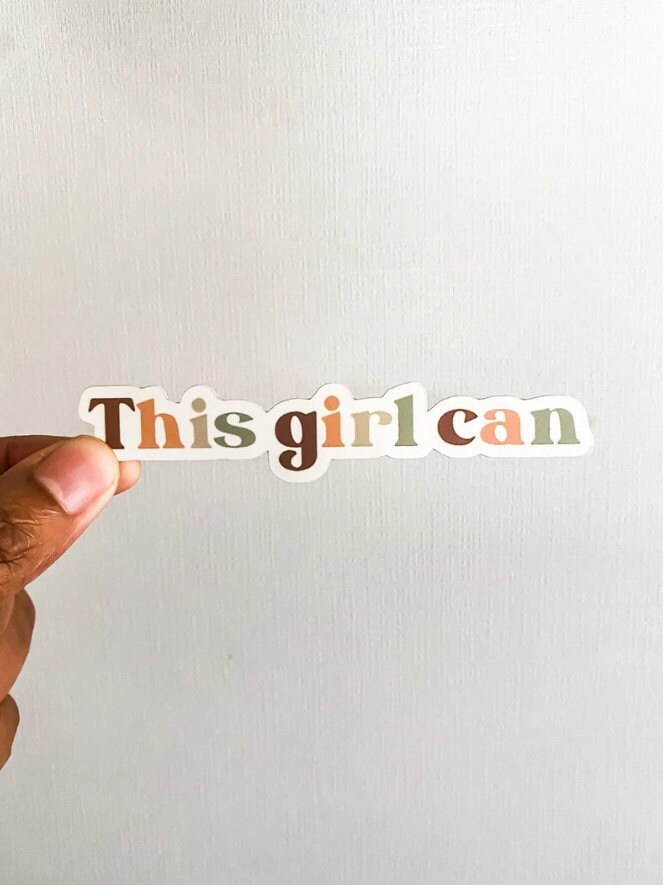 SHOP: "This girl can" sticker from Zae Wild, $4
Making the perfect "just because" present, this affordable little sticker is 4.4 inches in length, and made from premium and durable vinyl. Your writer pal can stick this on their laptop, notepad, or water bottle, and be reminded every day of just how much faith you have in them.
Best gifts for creativity
Writer's block is real. Help your writer friends get their creative juices flowing with one of these thoughtful and practical gifts.
15. Grammar pencils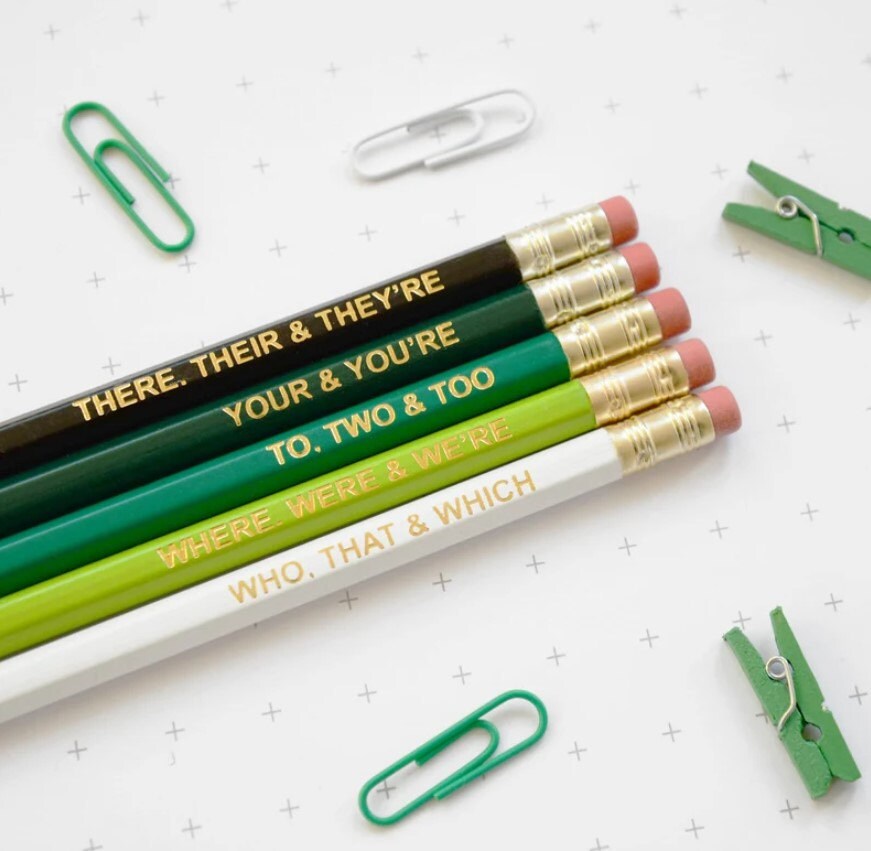 SHOP: Green grammar pencil set from Newton & The Apple, $9
Whether they find the grammar tips embossed on these hex pencils funny or useful, this set of five will certainly come in handy for any writer, essayist, or editor. Their retro design and range of colors make them funky, and they make a quirky and affordable gift option.
16. Handmade soy candle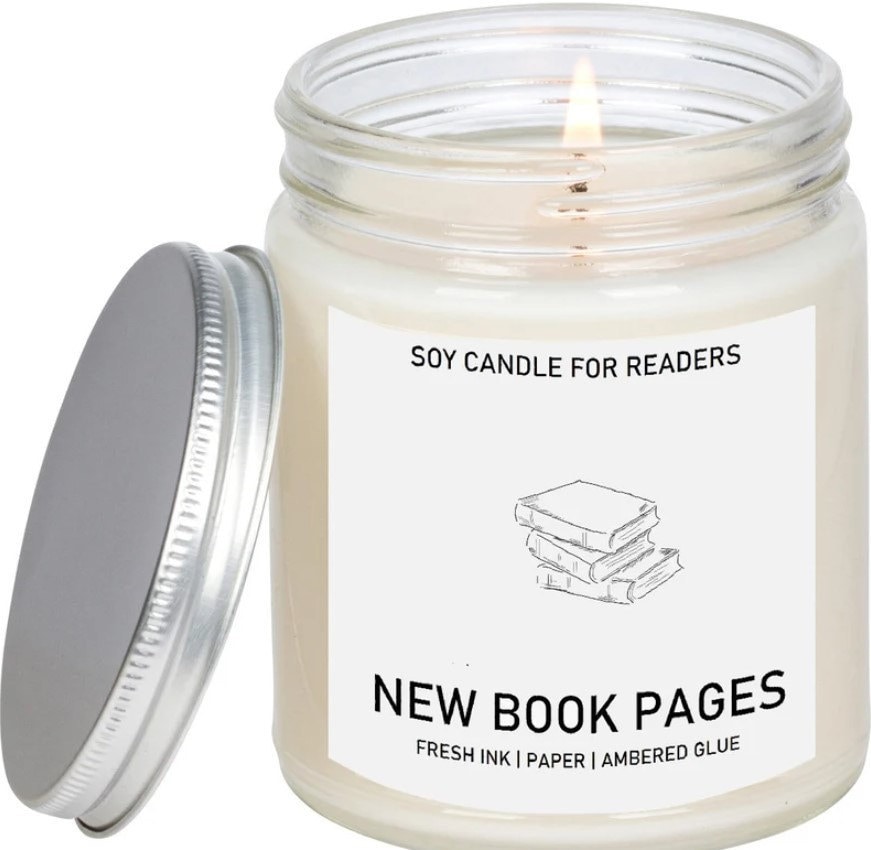 SHOP: 8 oz glass jar literary soy candle from Chi Candle, $19
Any die-hard book lover is sure to adore these soy wax candles that smell like—no word of a lie—brand new books! Buyers call them "absolutely fantastic," "just as described and pictured," with "lightning fast" shipping. In addition to bringing on the nostalgia, the sense of smell is known to bolster creativity, too, so these candles are a must for any writing friend.
17. Modern handmade ceramic mug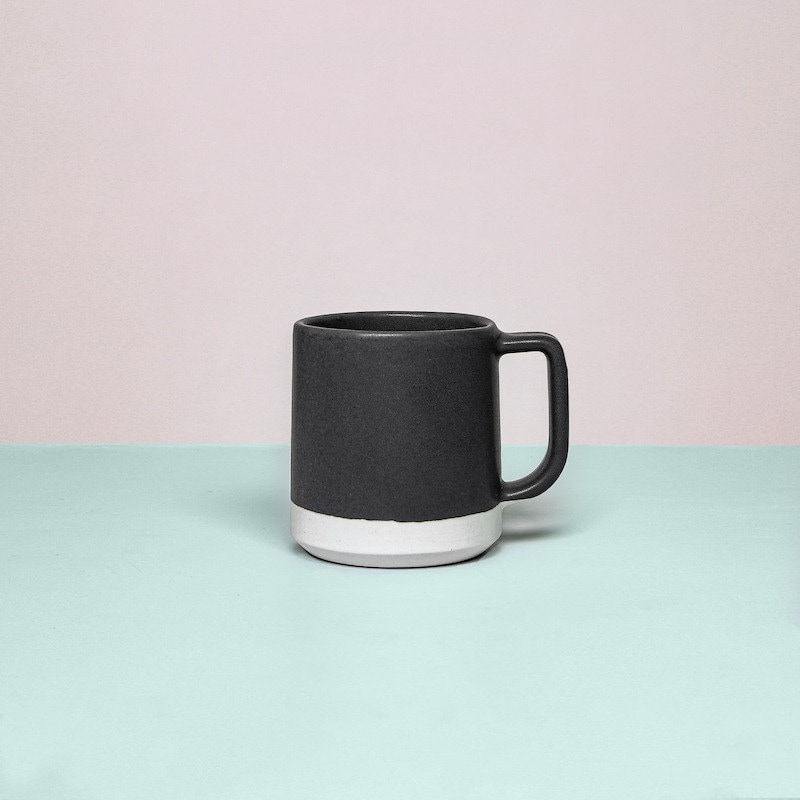 SHOP: The Danish mug from Paper & Clay, $50
To set a writer's day up right, they'll need their morning cup of joe (or tea). There aren't a lot of things better than drinking the first sip of the day from an awesome mug, like this special handmade ceramic version from the Paper and Clay Studio in Memphis, Tennessee. The quality is top class, and it comes in black, dark teal, and a speckled cream.
Best gifts for coffee shop writers
For writer friends who are always on the go, writing at coffee shops, in hotel lobbies, and anywhere else their travels take them, these gifts were handpicked just for them.
18. Handmade vegan leather backpack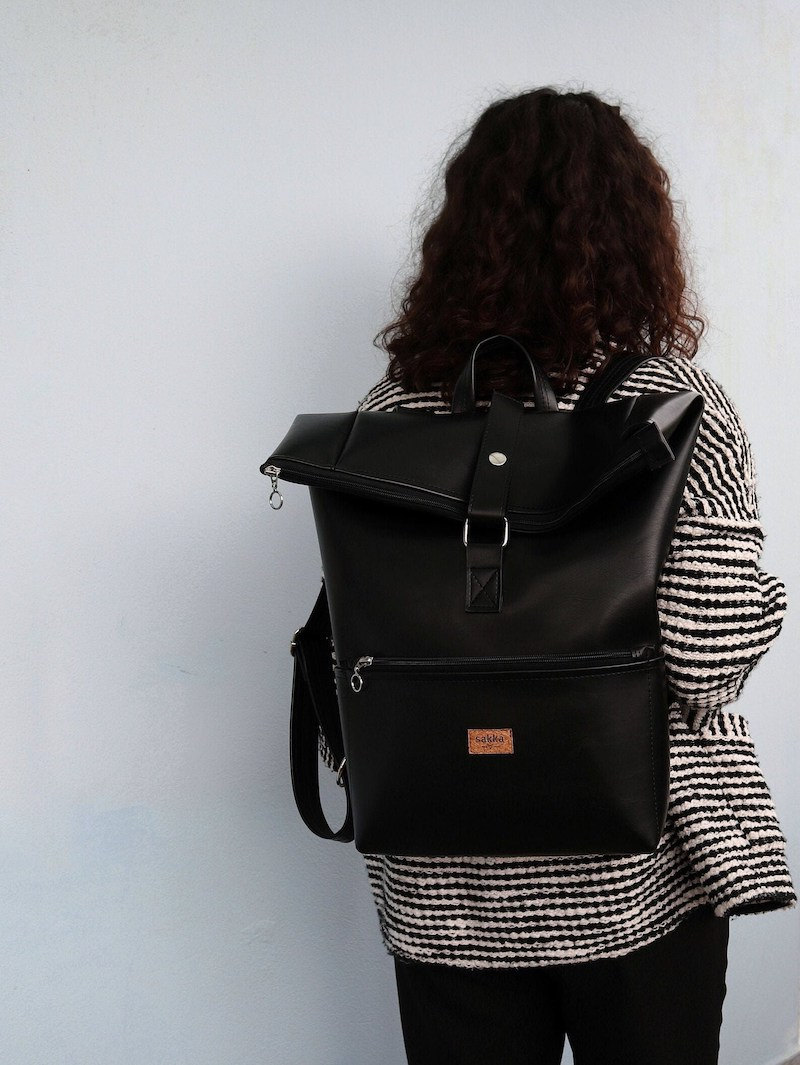 SHOP: Black vegan leather backpack from Sakka Handmade, $122
Whether they're carrying their laptop, stationery, books, or other reading materials, a writer will always need a good carryall to lug it all around in. This vegan leather foldover-top backpack is perfect for walking and commuting, and can comfortably carry all the essentials a writer needs on a daily basis.
19. A handy tote bag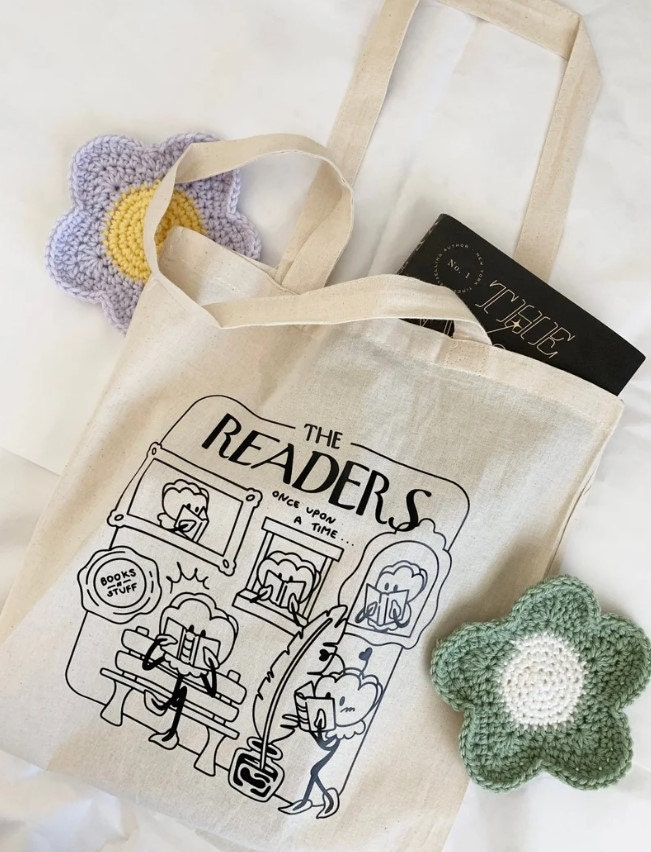 SHOP: Cotton & heavy canvas tote bag from Loren Lee Design, from $18
This cute cotton tote, which also comes in a heavy canvas version, was made for book aficionados and writers, and can easily fold down compactly serving as an emergency carry bag when needed. One of the many thrilled buyers wrote, "This is probably the cutest tote bag I own! I adore it beyond words, and have already gotten so many compliments. It's beyond lovely, and the quality is amazing."
20. Handmade colorful pencil case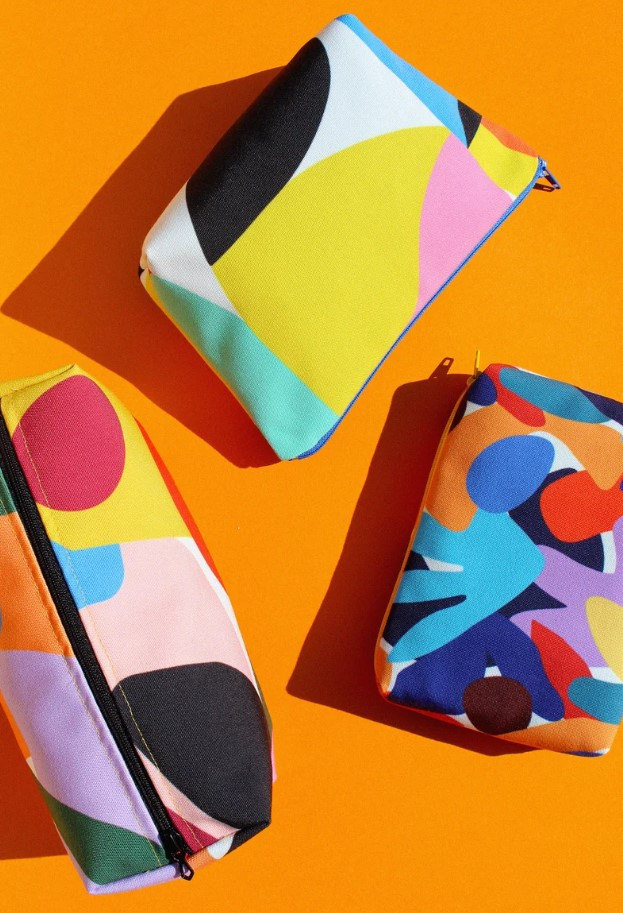 SHOP: Zippered case from Josie Creas, $36
Printed and handcrafted in the seller's workshop in the south of France, this limited edition zip bag is made from certified organic materials, including cotton and nylon for the zipper. It's the perfect size for a writer's stationery essentials, and can bring a much-needed splash of color on a drab day.
How do we pick the best gifts for writers?
As Etsy Journal editors and contributors research and curate shopping guides for some of the best-loved items on Etsy, we thoughtfully consider the creativity, customization, and craftsmanship that go into each product. We also consider buyer reviews, item ratings, and customer service, and tap the expertise of our in-house merchandising and trends experts to uncover high-quality finds for every budget. You can find more information about each item in the seller's listing details and can take a look at their individual shop policies and reviews, too.