Congratulate the newest graduates with these picks for the best graduation gifts to commemorate this important milestone.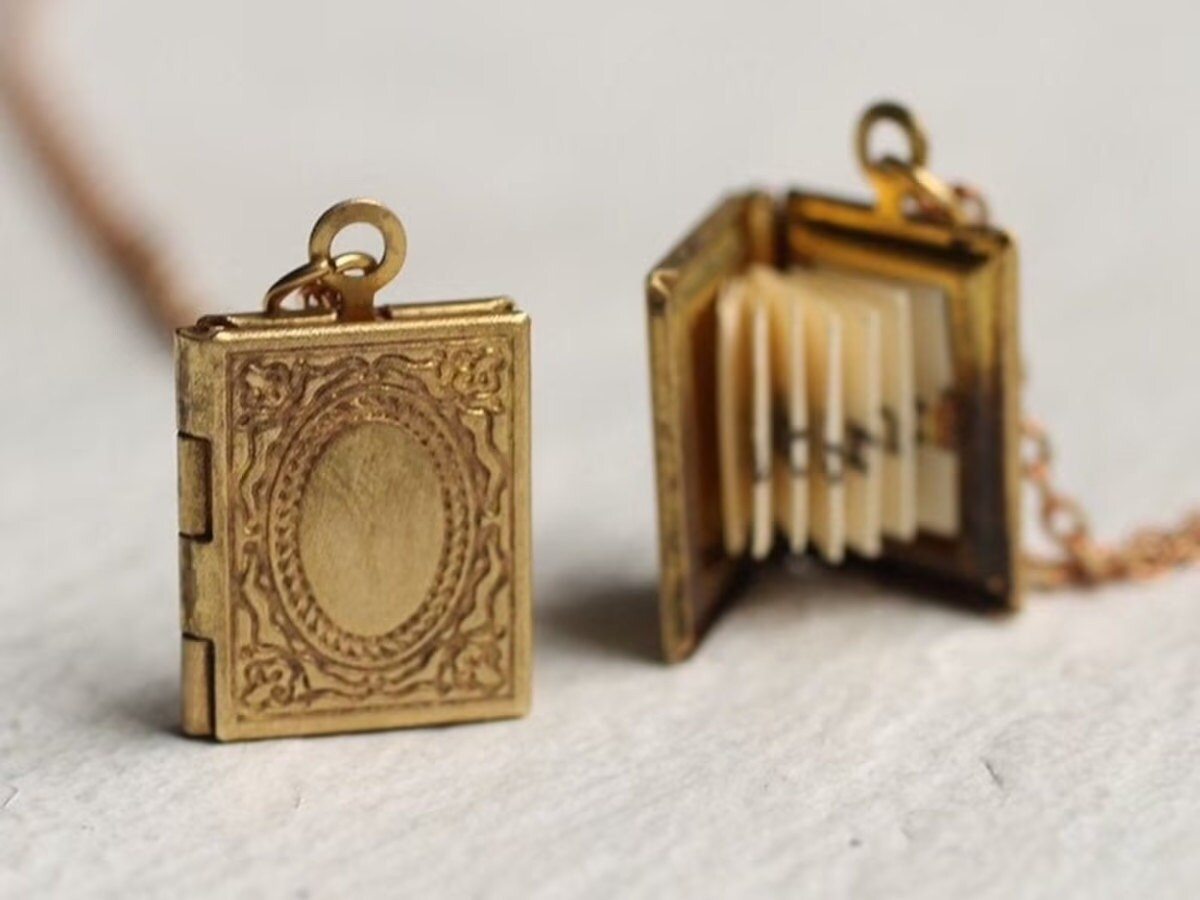 After all of the tests, late nights studying, and classes upon classes, your go-getter grad has donned their cap and gown. It's time to celebrate all they've accomplished with a unique graduation gift overflowing with recognition. These graduation gifts from Etsy show your student just how proud you are of them, and how proud they should be of themselves.
Whether they're heading to college, starting a new job, or taking a gap year, here are the best graduation gift ideas to recognize this important milestone.
Unique graduation gifts
You're in the right place to find a meaningful gift that provides just a glimpse into how proud you are of them. Unique graduation gifts are best when they're something that can be put to use in the next phase of their life, and these picks from the small shops on Etsy most definitely get an A+.
1. Hidden message leather bracelet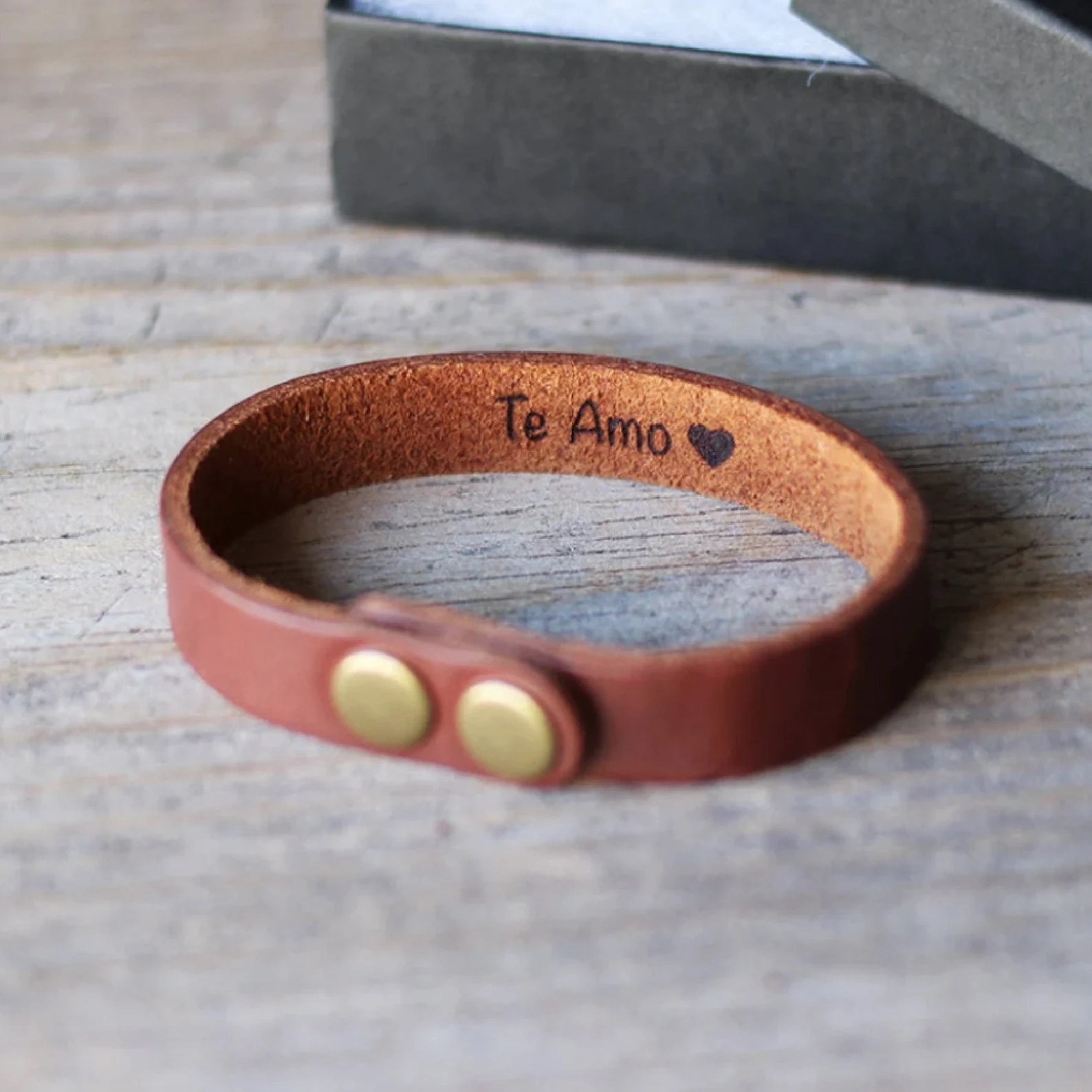 SHOP: Personalized leather bracelet from Local Laser Co., $25
This sophisticated leather bracelet has a secret that only your recipient will know about: A special message just for them engraved on the underside of the leather, The best part? This unisex leather bracelet is understated enough to be worn every day, making it a great gift for him or her.
2. Compass necklace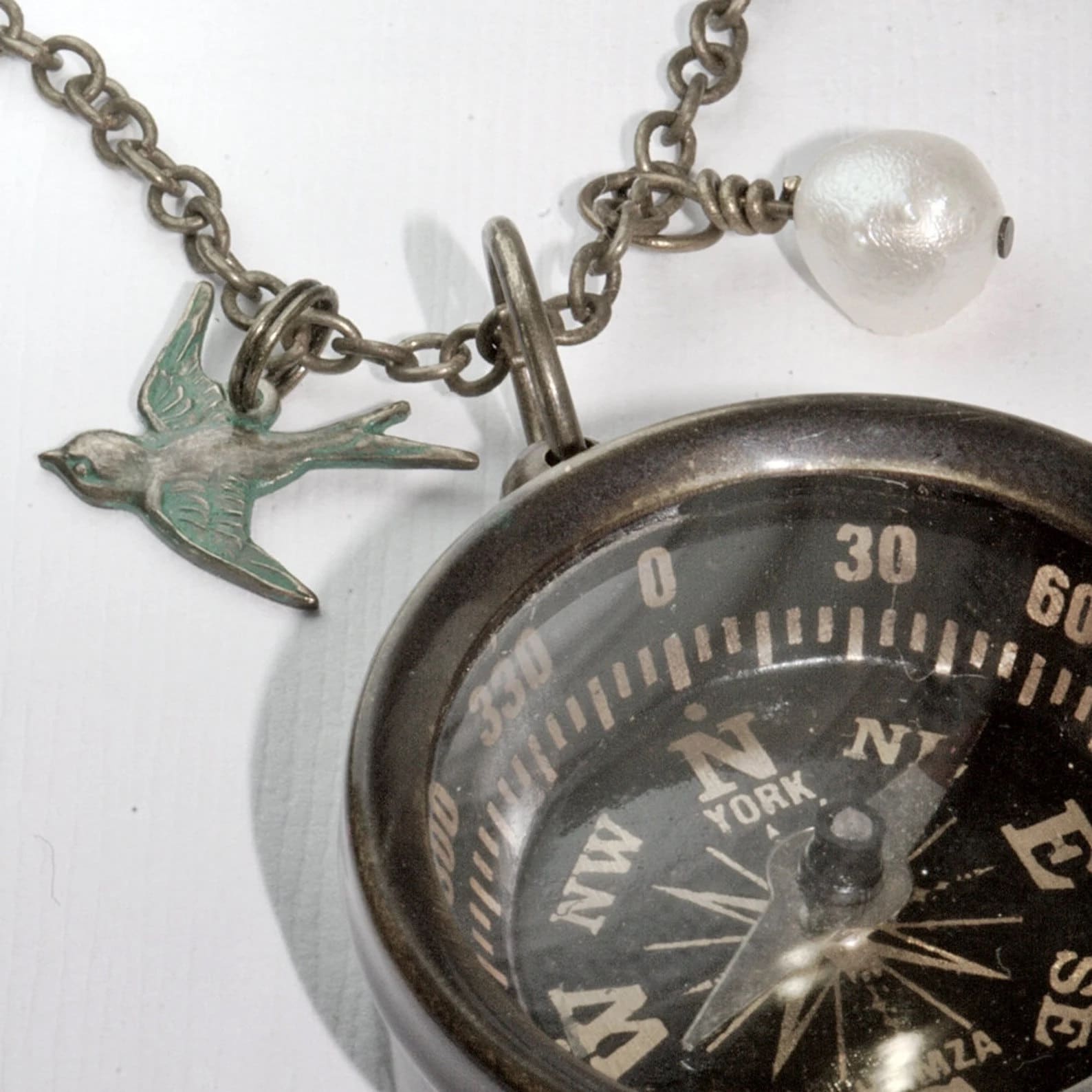 SHOP: Working compass necklace from Earth Sky and You, $27
They've been alongside you through all your adventures, and this working compass necklace will reassure them that you're staying by their side in whichever direction they may go.
3. Daily rituals journal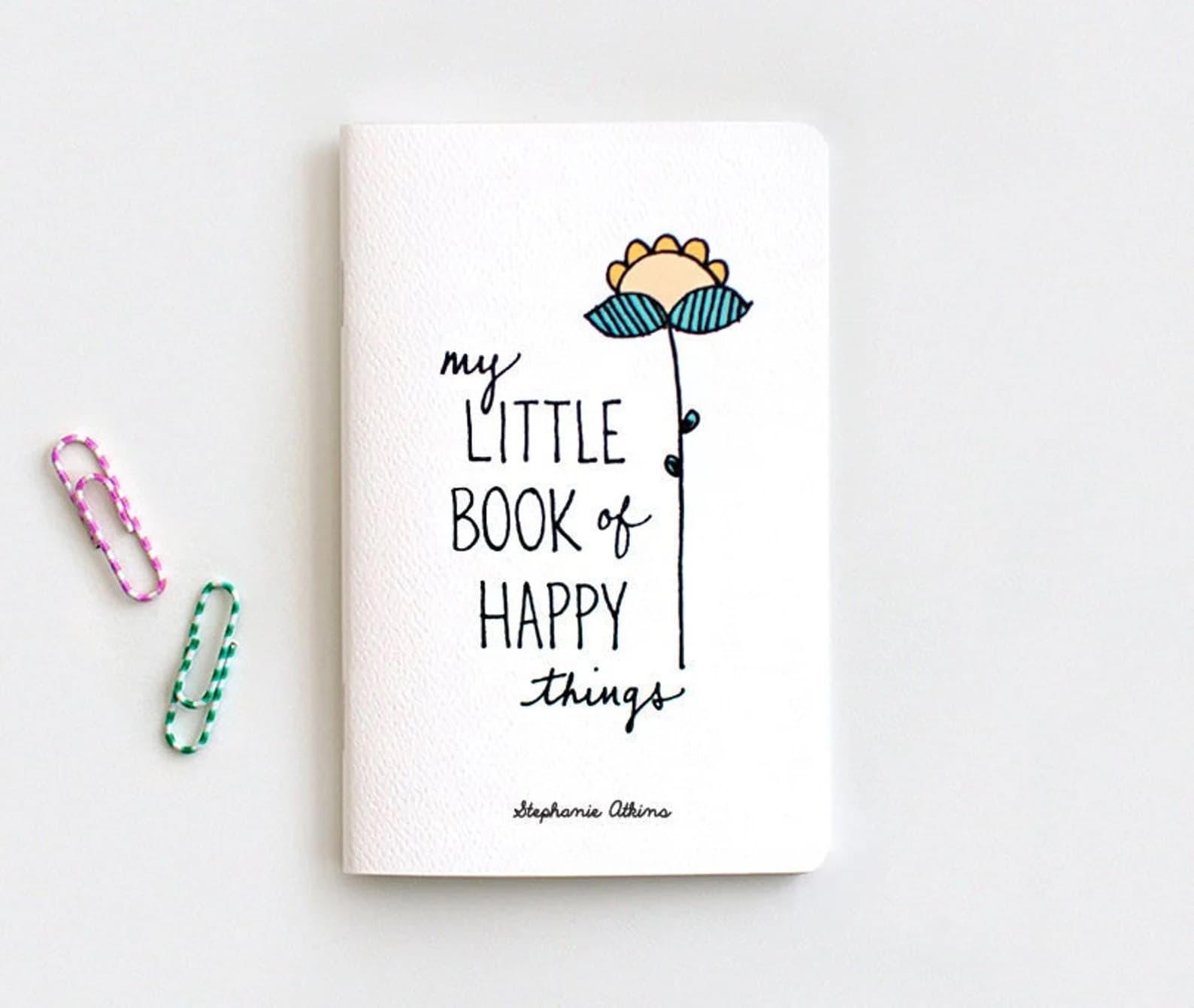 SHOP: Personalized gratitude journal from Happy Dappy Bits, from $10
For a graduation gift for friends who have been a mindful reminder in your life, this handcrafted gratitude journal will encourage your friend to practice self care as they enter this new chapter of their life. Small enough to tuck away in a purse or a pocket, this notebook will remind your pal of all the things they cherish whenever the going gets tough.
4. Graduation charm bracelet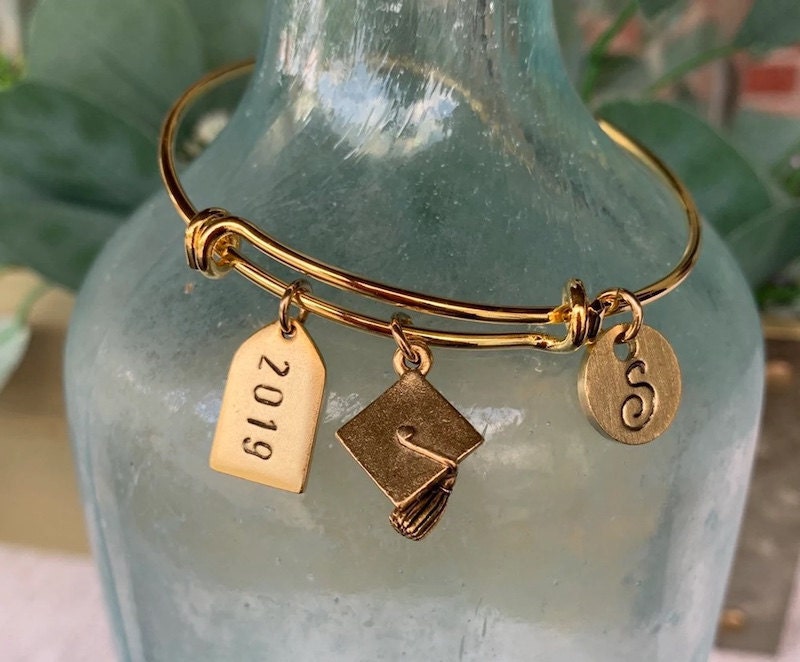 SHOP: Graduation charm bracelet from Landlocked Mermaid, $19
Let's hear it for this year's class! This oh-so-cute charm bracelet features the graduation year, a grad cap, and a charm stamped with your loved one's initials, making it dainty, delicate, and darling. Bonus: Add a birthstone to make this unique graduation gift extra meaningful.
5. Book locket necklace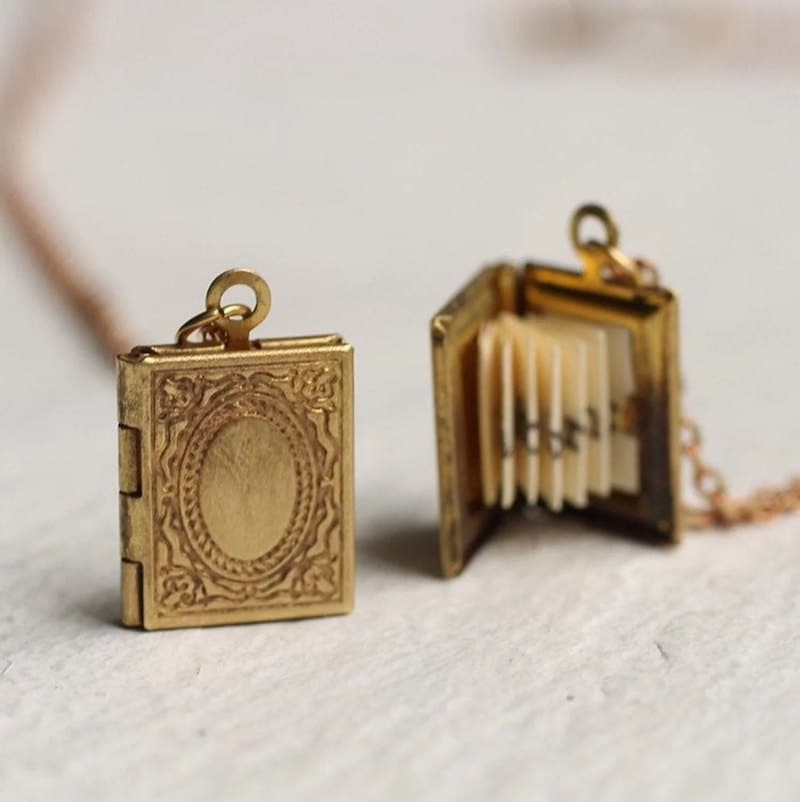 SHOP: Personalized book locket from Silk Purse Sow's Ear, from $29
Big things come in small packages, and this tiny personalized locket necklace comes with a lot of heart. The miniature book pendant is made from solid golden brass, but the real show-stopper is the secret hidden message, chosen by you, intricately folded and fitted inside like pages of a book.
6. Printable graduation card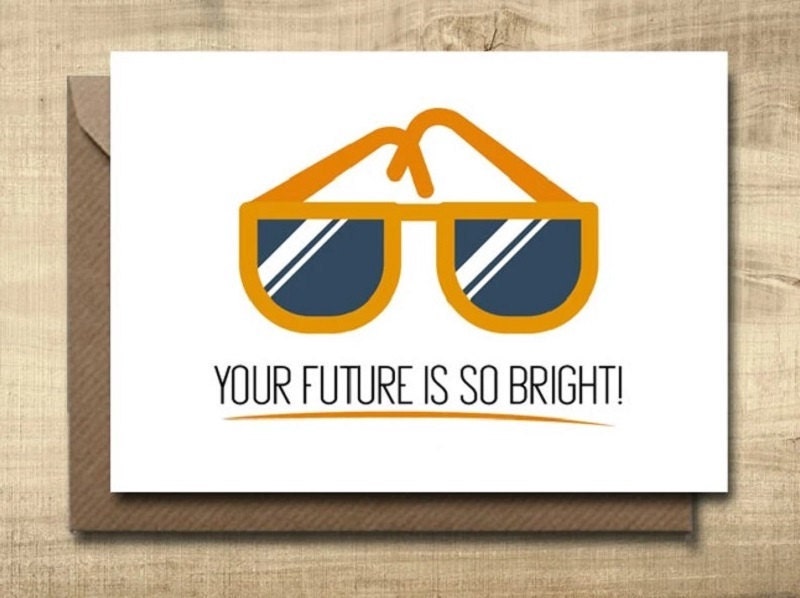 SHOP: Funny graduation card from Top Knot Papers, $5
For a DIY graduation gift, or as an addition to a graduation gift you've already bought, these printable graduation cards are a nice touch. The digital downloadable file will be available to you as soon as you make the purchase, so there's no waiting around for delivery—all you have to do is write in your thoughtful message, and add an envelope of your choice
Personalized graduation gifts
When you need a graduation gift that feels like it was made just for your loved one, you need a personalized pick that's handcrafted by one of the small shops on Etsy. These one-of-a-kind gifts are made for your one-of-a-kind human.
7. Personalized ornament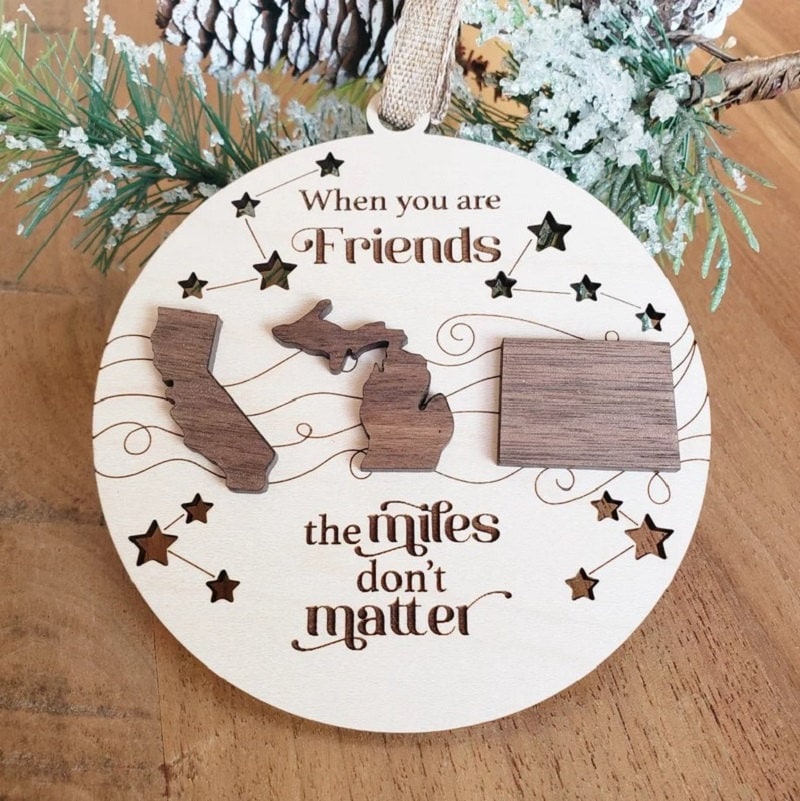 SHOP: Togetherness ornament from Rustic Elm, $25
While some graduation gifts could end up being forgotten about over time, these wooden ornaments will be brought out every holiday season and remembered and enjoyed for years to come. You can personalize them with up to up to five states that have special meaning—the graduate's home town, their college's state, and even your own—and add a thoughtful saying of your choosing.
8. Initial rings
SHOP: Personalized initial ring from Meadowbelle Market, from $29
These stackable initial rings are made to be worn every day. They come in either sterling silver, gold fill, solid 14K gold, or platinum, in a choice colors. One buyer described, "The ring is perfect, even better than the photos. Delicate, but sturdy and the lettering looked better than I imagined… What really amazed me though was the attention to detail. I bought this for myself, but it felt like opening a present from a loved one. Beautifully and thoughtfully packaged with the most incredible details."
9. Custom graduation cookies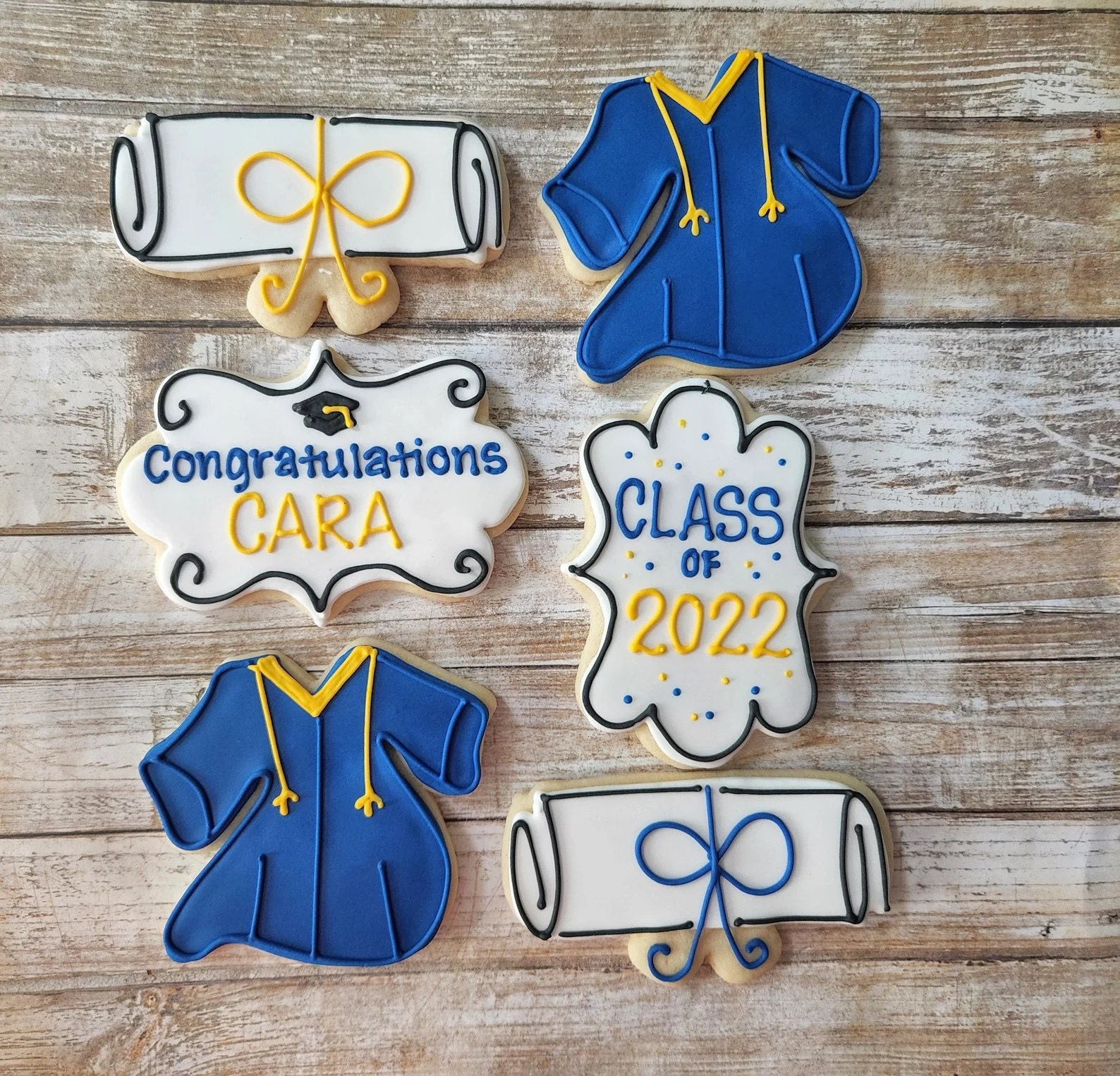 SHOP: Custom graduation sugar cookies from Tybrisa Avenue Creations, $40 for a dozen cookies
What's sweeter than walking the stage at graduation? The desserts at the after party! Add your grad's name to the cookies and customize the icing hues to match the school colors for an added celebratory touch.
10. Personalized leather coin purse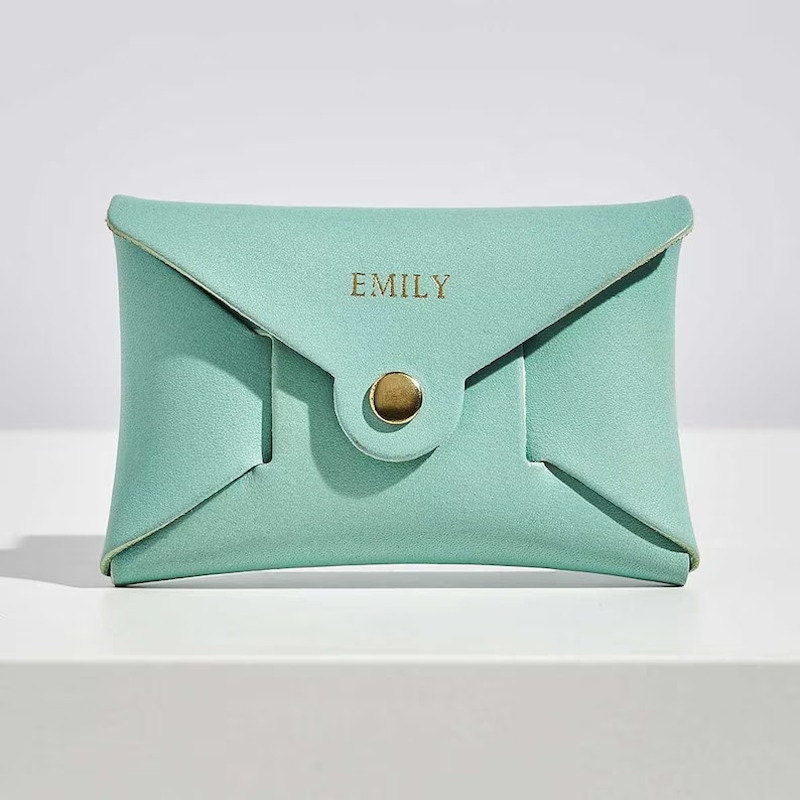 ​​SHOP: Personalized leather coin purse from Sbri Studio, from $33
Getting your diploma is no small change, and this personalized leather coin purse is perfect for quick trips to the laundromat (or dining hall!), made in a clever origami folded style.
Best graduation gifts for her
Let your gal pals, daughters, and loved ones know how proud you are of them with these gifts for women. Each one has a specific graduation theme or an important spot in their post-commencement routine.
11. Morse code necklace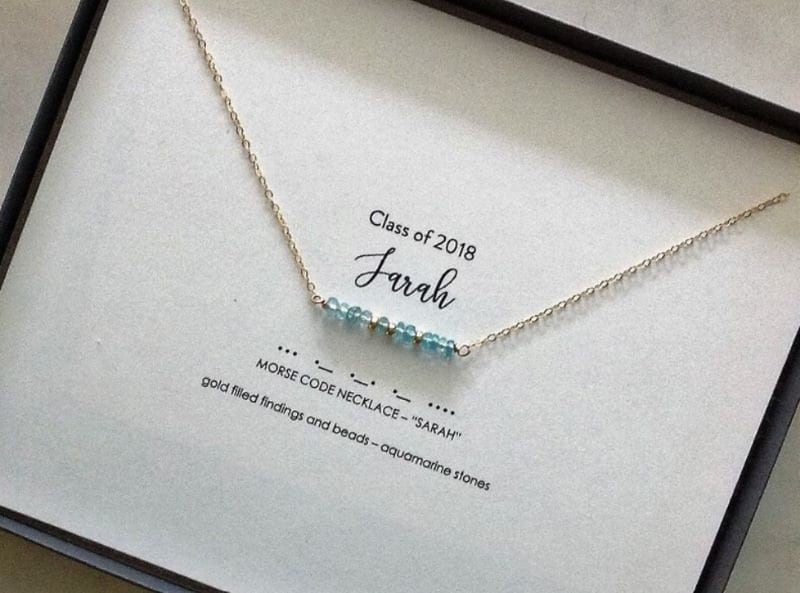 SHOP: Name birthstone necklace from Wrapt Studio, from $42
For something truly unique and super special to mark a young lady's graduation, this necklace ticks all the boxes. It features the graduate's name spelled out in morse code dots and dashes made of beads. The best part? The beads can be made from the recipient's birthstone.
12. Leather tote bag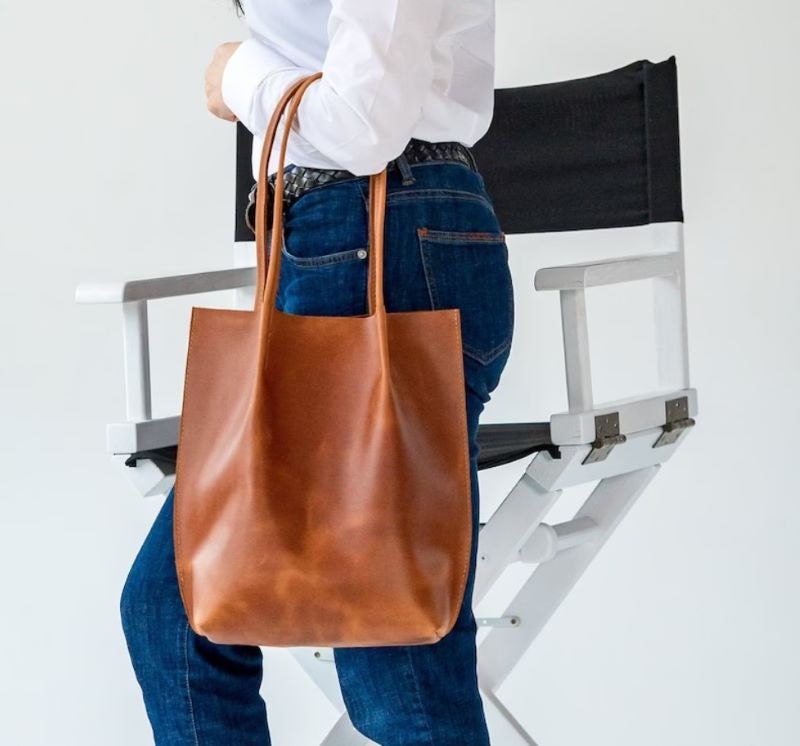 SHOP: Cognac leather bag from Old Town Leather, from $75
Made from real leather in a small leather goods production shop in Vinnytsia, Ukraine, this absolutely beautiful purse is the ideal day-to-night bag, and literally goes with every outfit. It's available in 12 gorgeous shades, and one thrilled purchaser wrote, "This purse is THE most perfect purse I have ever owned in all of my 34 years! I like simple, no gaudy gold hardware, and that is SO hard to find, until now." It also comes in five sizes from mini to extra large.
13. Personalized makeup bag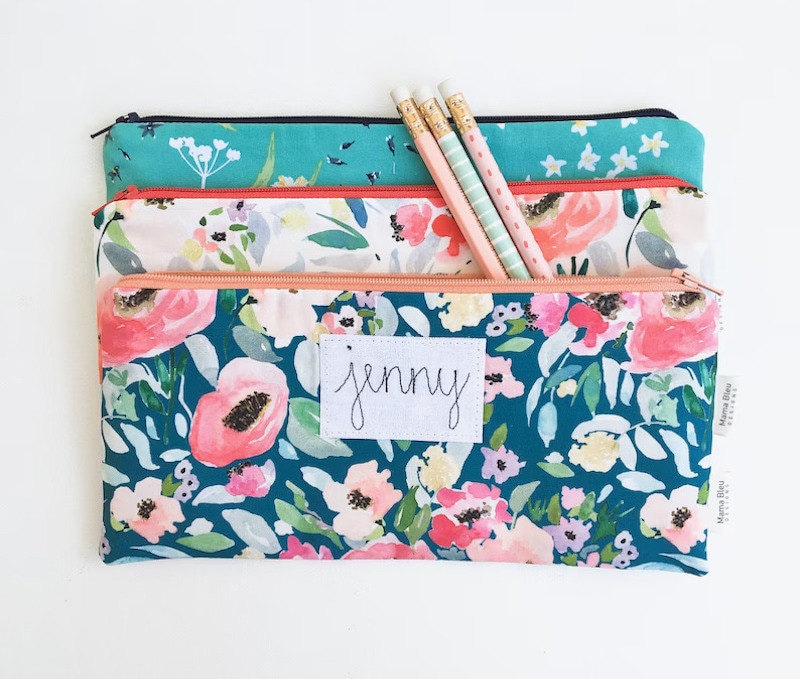 SHOP: Personalized makeup bag for her from Mama Bleu Designs, from $17
The best gifts are personal, and this personalized cosmetic bag has the option to embroider your favorite grad's name on the outside, but the inside is also customizable with a quote of your choice, so every time she needs to touch up her lipstick, she'll remember
14. North star necklace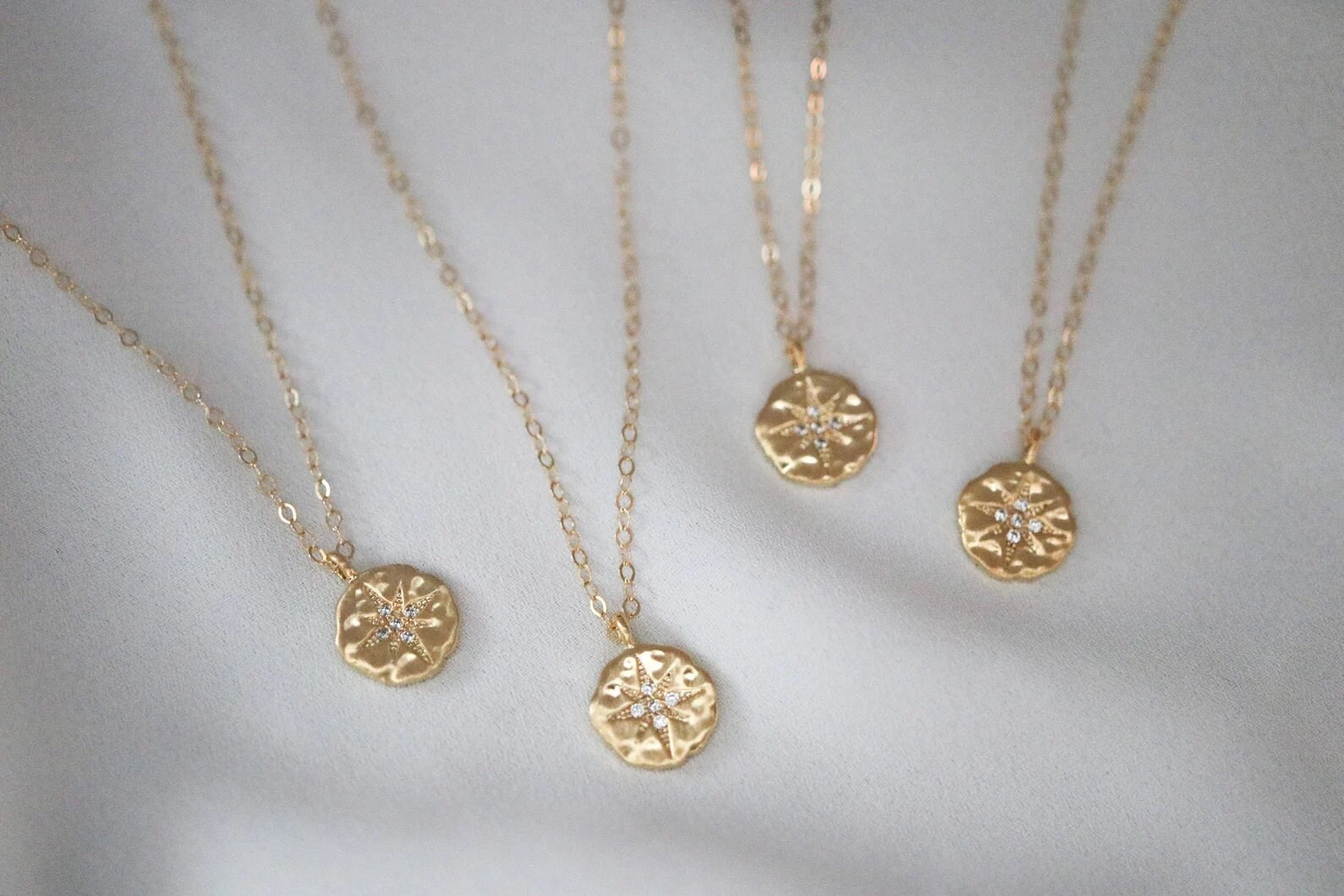 SHOP: North star celestial necklace from EVREN, from $62
Tell your loved one that they're going places with this dainty gold necklace plated with an image of the north star. It will serve as a reminder that they can always find their way home and stay true (north) to themselves.
15. The best gift for graduation pride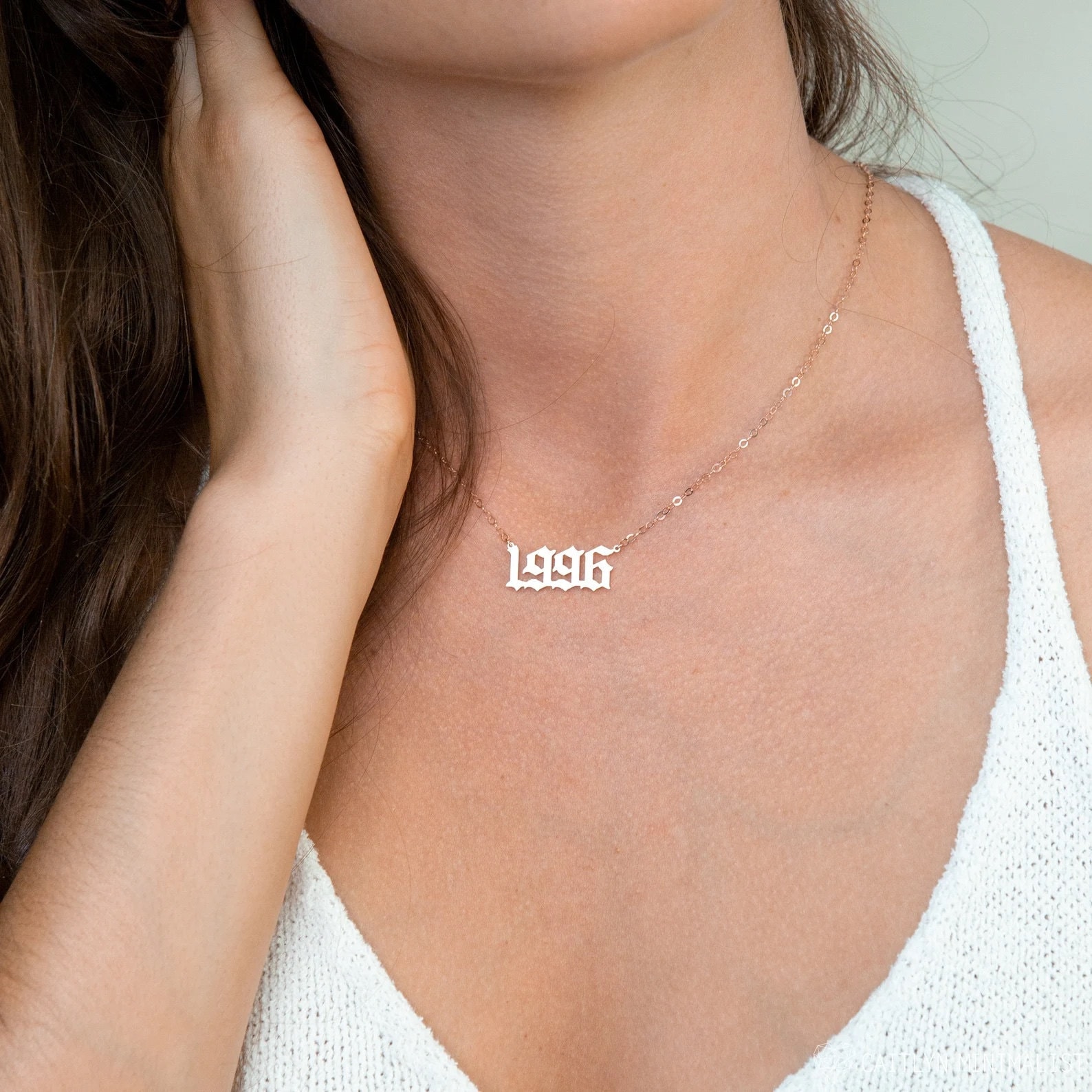 SHOP: Graduation year necklaces from Caitlyn Minimalist, $26
Toast to this year's class with this edgy custom year necklace. Choose a graduation year or a birth year—either way, they'll wear this thoughtful graduation gift with pride.
Best graduation gifts for him
Finding a gift for him that he will love and actually use can be challenging, but these personalized and unique picks are both fashionable and functional.
16. Personalized wallet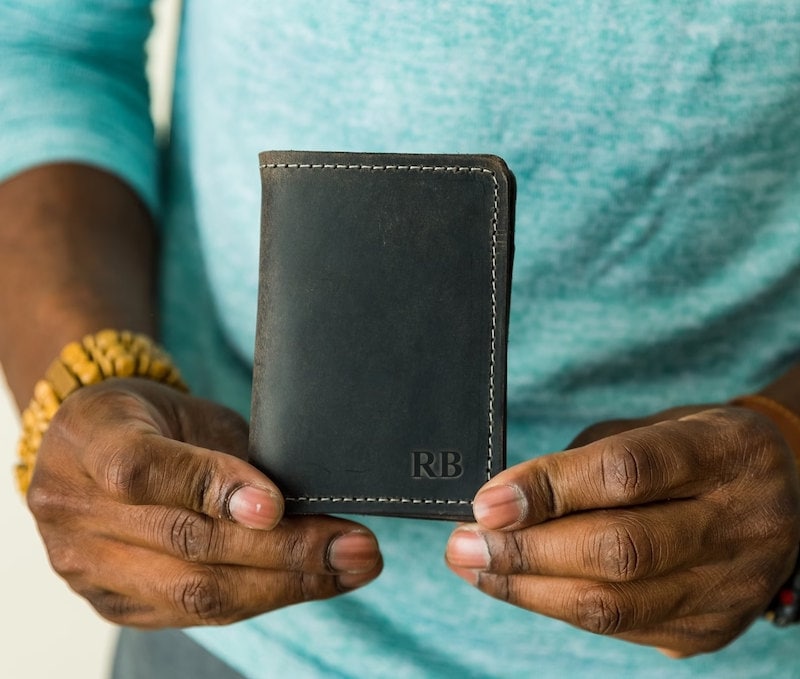 SHOP: Monogrammed leather wallet from San Tan Leather, from $36
One of the first things you need as a young man who has just graduated is a personalized wallet. This classic bi-fold version is handmade from dark, distressed leather. Buyer reviews praise the high quality of the leather and say it perfectly fits their cards.
17. Personalized tie clip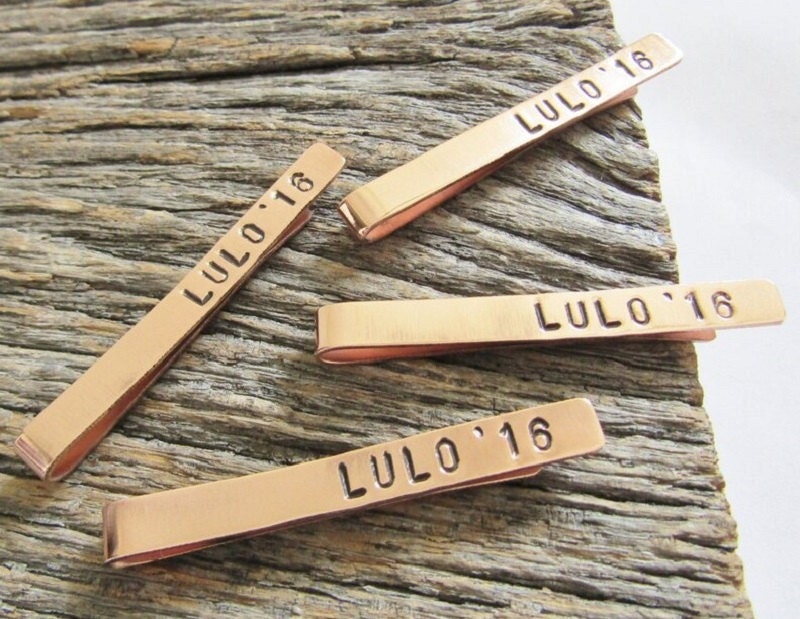 SHOP: Personalized tie clip set from C and T Custom Lures, from $18
Whether worn on special occasions, or even the first day at their new office job, this personalized tie pin will give any young man a splash of class. It's affordable, available in several different metal finishes, including bronze and stainless steel, and is ready to ship in just three days, making it a great last-minute gift idea, too.
18. Catchall leather tray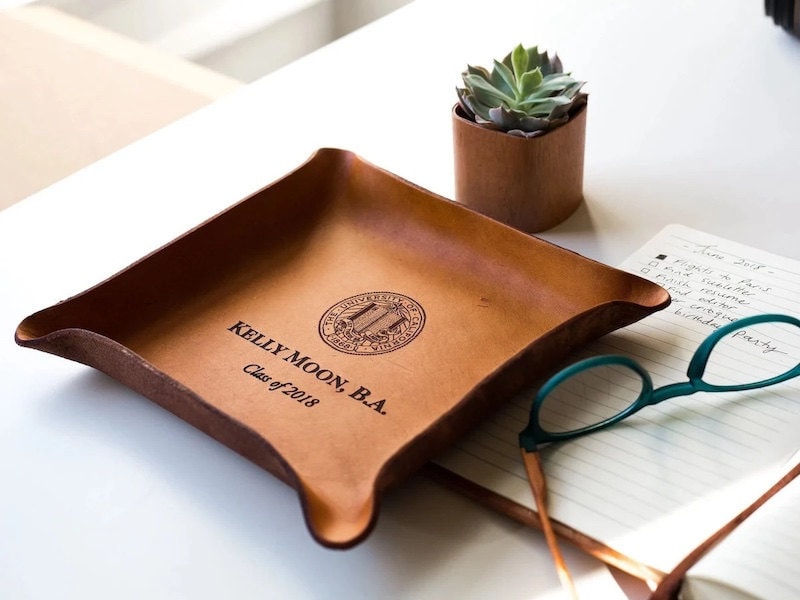 SHOP: Personalized leather catchall tray from Paper Anniversary Love, from $109
No more dorms! If your dude is graduating and moving into his first place on his own, this custom engraved leather tray can serve as a catchall for his keys, watch, and phone, so his new pad can stay organized. Who knew adulting could look this good?
19. Funny graduation card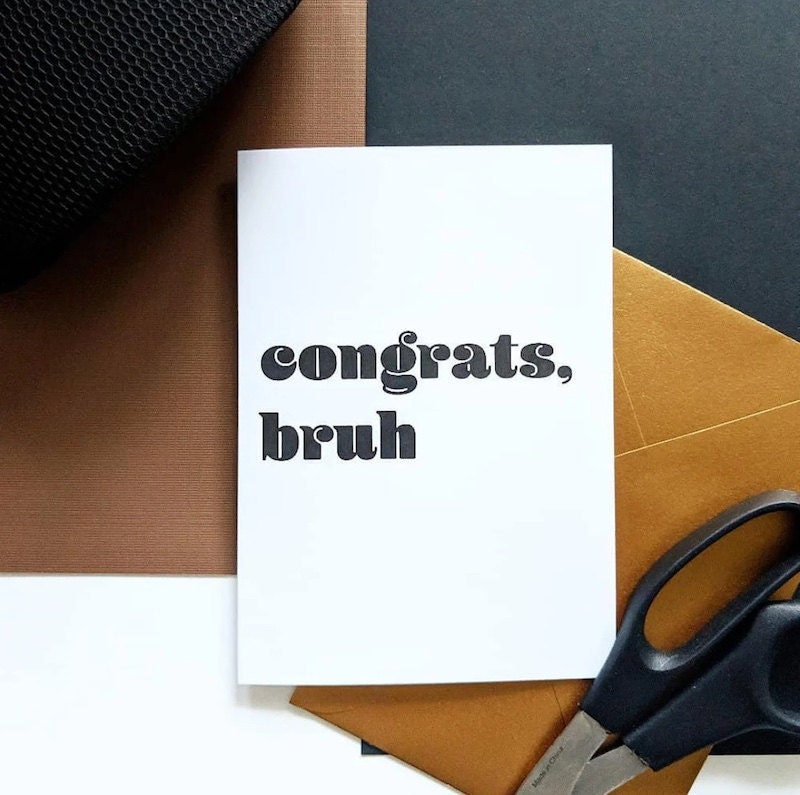 SHOP: Congratulations greeting card for him from JiJi Designs Paperie, from $5
Sometimes gifts aren't enough, and you need words to describe how excited and proud you are about him graduating. Celebrate your actual bro or your brother from another mother with this tongue-in-cheek greeting card for him.
20. Stamped leather keychain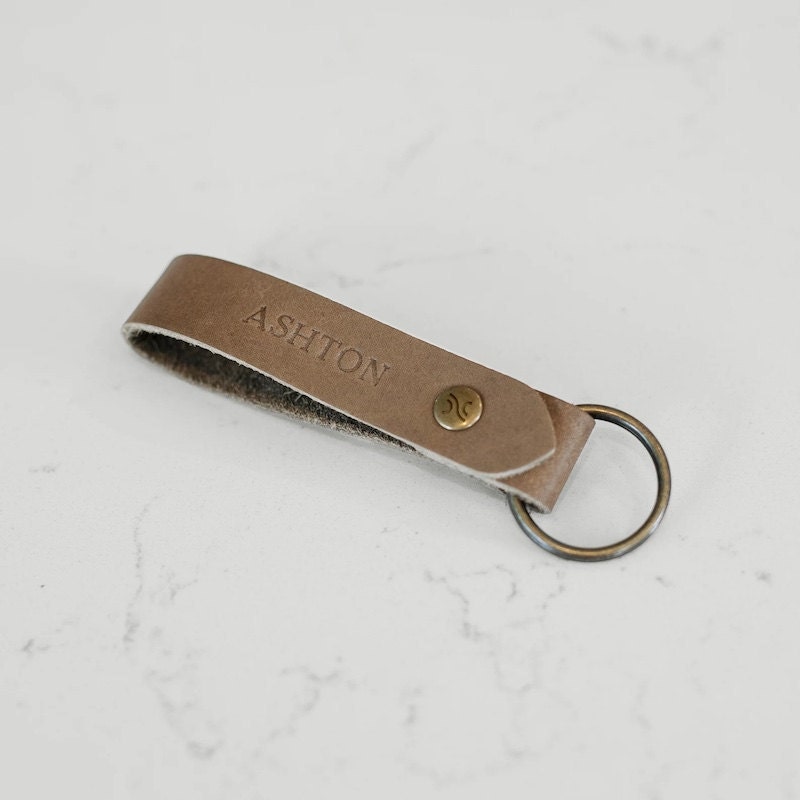 SHOP: Personalized monogrammed leather keychain from Northwind Supply, from $7
Whether graduation means he's getting the keys to a new car, apartment, or job opportunity, he should have a keychain that reflects the sophisticated steps he's taking in his life. Personalized with his monogram or name, this snazzy key ring was made for him—literally.
High school graduation gifts
Celebrate their move out of childhood and step towards being adults with these awesome high school graduation gifts.
21. "Everything" tote bag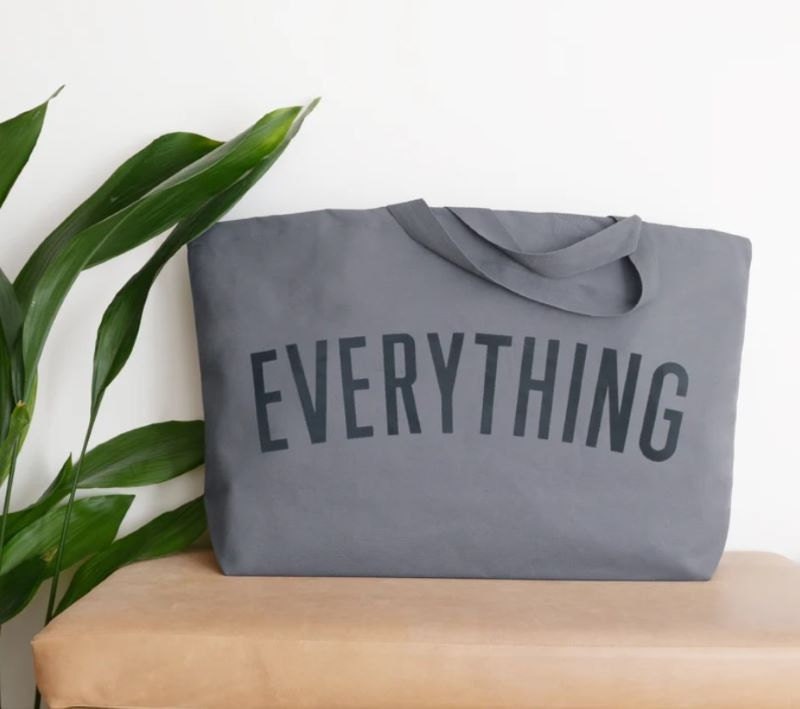 SHOP: Oversized canvas bag from Alphabet Bags, $46
No one tells you this, but part of being an adult is having to carry copious amounts of stuff around with you all day. This giant handmade canvas bag is perfect for throwing in all the essentials on a daily basis, is ideal for shopping, and big enough to be used as a weekend travel bag, too.
22. A graduation gift idea for daughters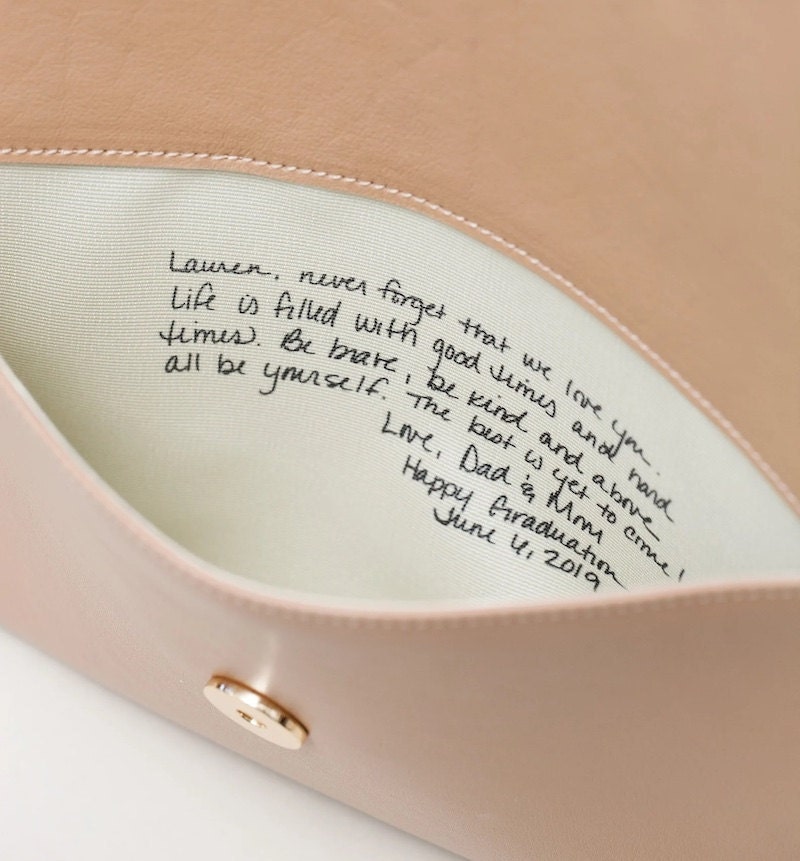 SHOP: Personalized handwriting clutch from Fontem, from $220
Milestones like graduation are an opportunity to write a heartfelt letter, and this darling leather clutch lets you have that love letter tucked away in the interior of its lining forever. This makes an especially great high school graduation gift for a daughter heading off to college on her own, so she always has a reminder of the folks who are rooting for her back home.
23. Handmade initial mug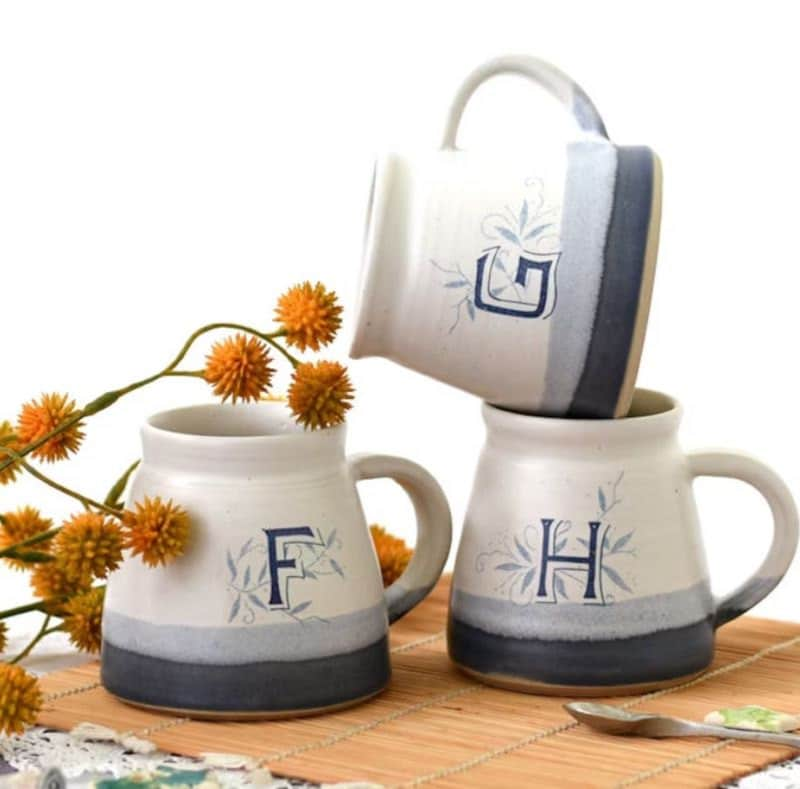 SHOP: Handmade blue and white monogram mug from ZAN+ME, $34
If they've discovered the joy of (and need for) a good morning Cup of Joe—or even if they still prefer mom's hot chocolate with marshmallows—their own initial mug will make the experience even more special. These personalized mugs are handmade from ceramic, and have a unique shape and style with a rustic feel.
24. Bicycle notebook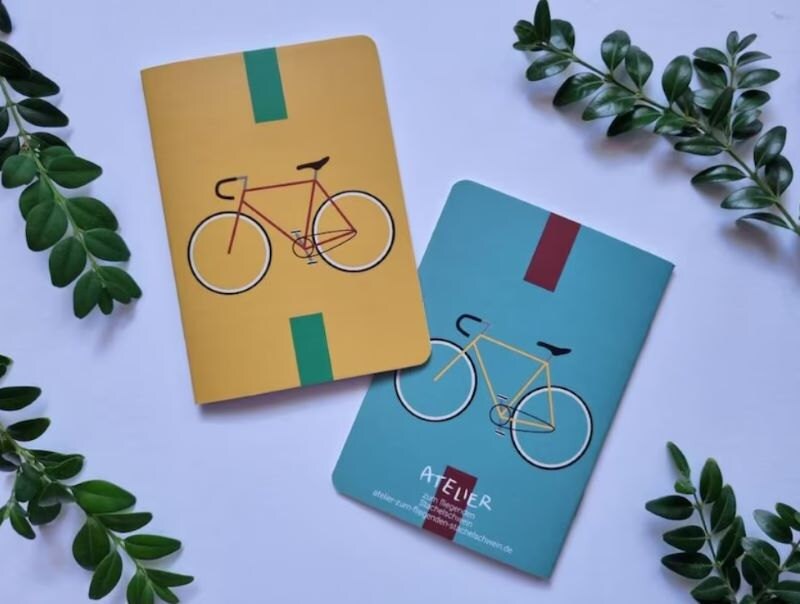 SHOP: Road bike notebook A6 from Stachelschwein, $4
Another thing adulthood is all about is making lists. Whether making shopping lists, to-do lists, or scribbling down thoughts before they forget them, these cute bicycle note books are affordable, practical, and small enough to fit in a pocket.
25. Personalized class ring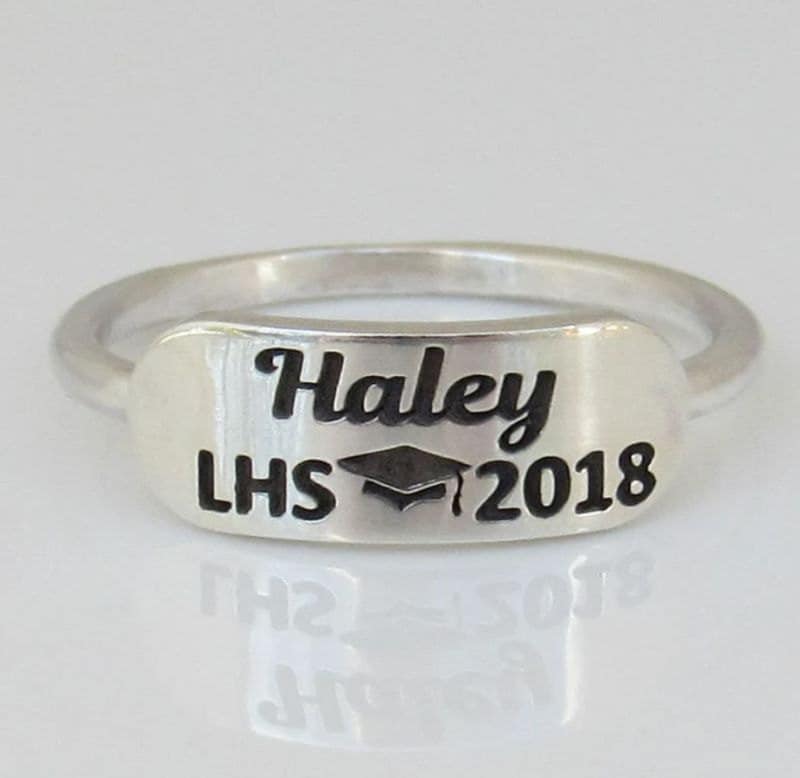 SHOP: Personalized graduation ring from Joyfully Crafted Shop, $44
College will soon be nothing but a sentimental memory. To be kept as a keepsake for years to come, this sterling silver ring can be personalized with the graduate's name, class, and year of graduation, and will serve as a reminder of all that they've achieved so far.
26. Graduation banner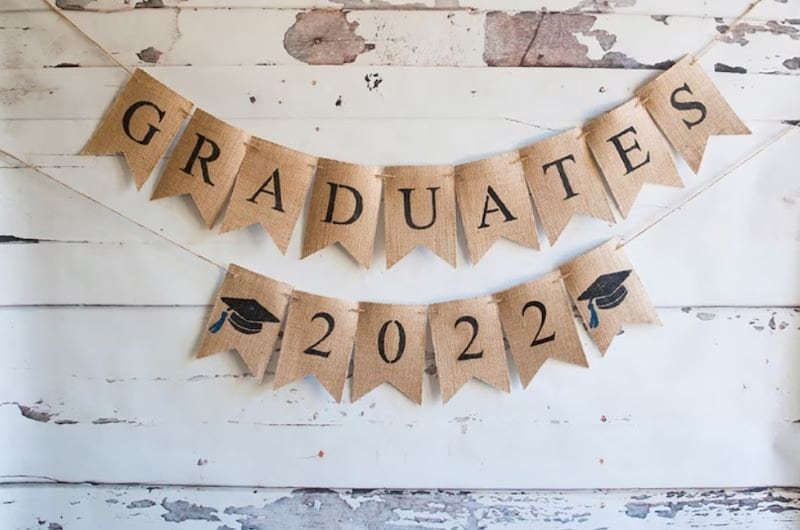 SHOP: Graduation party decorations from Swanky Burlap, $27
Whether you're hosting them a big graduation party, or even want to surprise them with a quiet do at home, this handmade burlap graduation banner from Swanky Burlap in Marietta, GA, is sure to make them feel special. The seller and their products have thousands of rave reviews, and one reads, "Incredible customer experience and great product! I needed a banner quickly, and Swanky Burlap knocked it out of the park. They were easy to work with, super responsive, and their banners are awesome!"
Best college graduation gifts
College is done, and the real world awaits! Only the best gift will do to celebrate the young graduate's massive milestone, congratulate them for all their hard work, and prepare them for all the wonderful things that are in store.
27. Waxed canvas duffel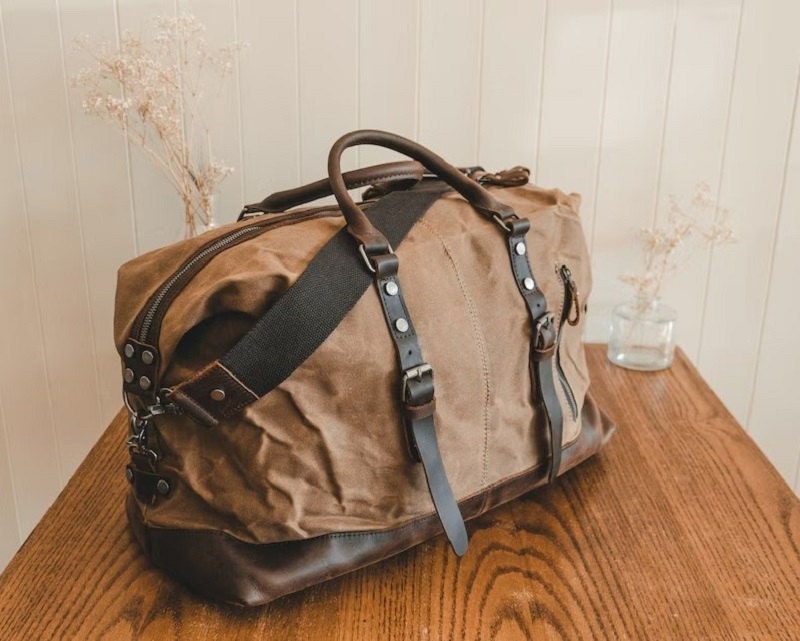 SHOP: Waxed canvas and leather duffle bag from Oldfield, $166
Since they won't be spending their weekends studying for exams anymore, they'll have much more time to take all those trips they've been dreaming of. This unisex waxed canvas duffel bag is perfect for carrying all the necessities for long weekends away. One of the many happy customers called it "a really nice, well made duffle bag," which looks "decent enough to be seen in an office setting." They also added that "the zippers are nice too," and that it's big enough to fit all their "work stuff, plus [their] purse."
28. Linen sheets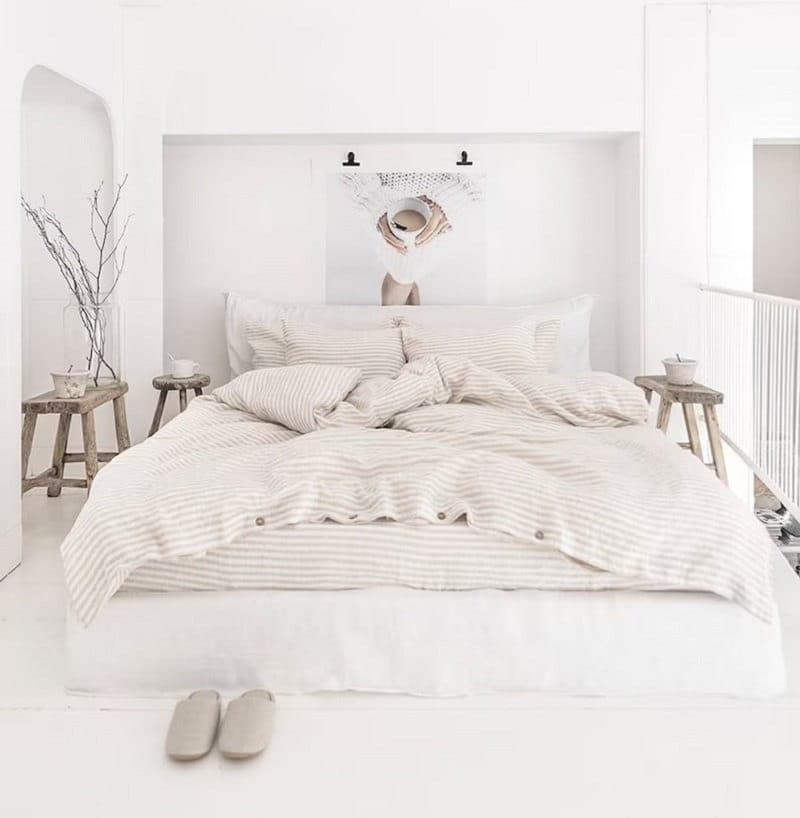 SHOP: Natural striped linen sheet set from MagicLinen, from $238
Part of transitioning into adulthood is getting nicer stuff for the home. Now that they're moving out of the dorm and into their new place, they'll need a nice pair of sheets. This striped natural, OEKO-TEX certified, stone-washed linen set comes in all sizes, and one buyer described, "This was the first time I had ever purchased or slept on linen sheets, and they are my absolute favorite bed sheets ever! They are beautiful, look exactly as pictured, and very comfortable."
29. Personalized date sweatshirt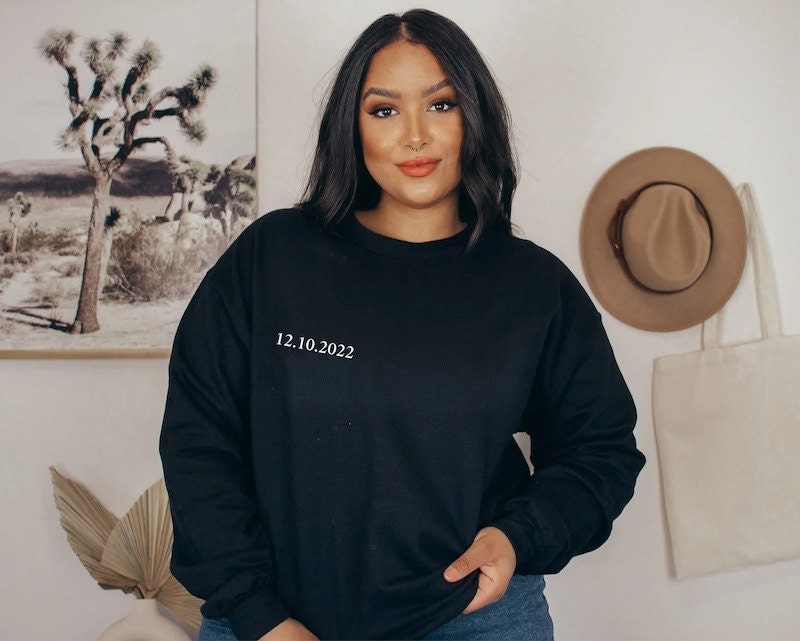 SHOP: Personalized date sweatshirt from Elle Rae Kay, from $39
Memorialize the big graduation date with a custom-embroidered sweatshirt featuring the day in traditional or Roman numerals. Available in a variety of color combos, this comfy sweatshirt gift is sure to be treasured for years to come.
30. Charm bracelet graduation gift for nurse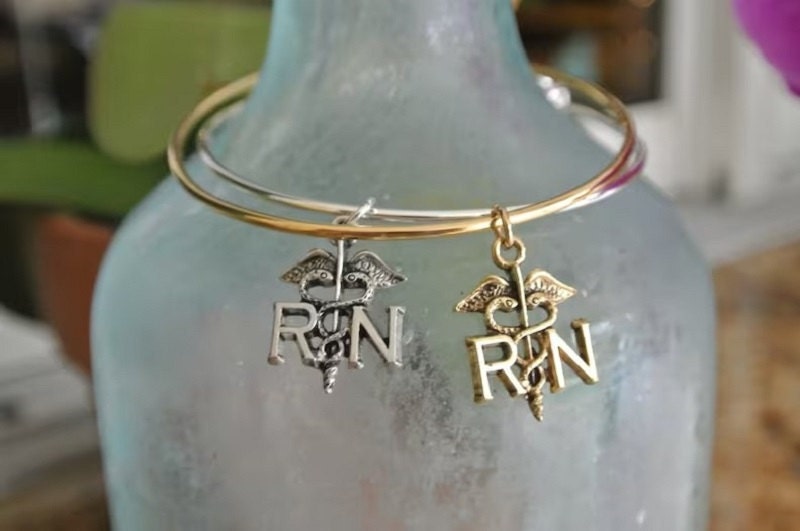 SHOP: Nurse charm bracelets from Etsy shops
If you're looking for an affordable graduation gift for a nurse, you've found it. A nurse charm bracelet typically features the official symbol of modern medicine (the Caduceus) as well as the initials for new graduate.
This guide to the best graduation gifts was originally published in May 2022 and was updated in 2023 to reflect new graduation gift ideas selected by our editors and contributors.
How do we pick the best graduation gifts?
As Etsy Journal editors and contributors research and curate shopping guides for some of the best-loved items on Etsy, we thoughtfully consider the creativity, customization, and craftsmanship that go into each product. We also consider buyer reviews, item ratings, and customer service, and tap the expertise of our in-house merchandising and trends experts to uncover high-quality finds for every budget. You can find more information about each item in the seller's listing details and can take a look at their individual shop policies and reviews, too.