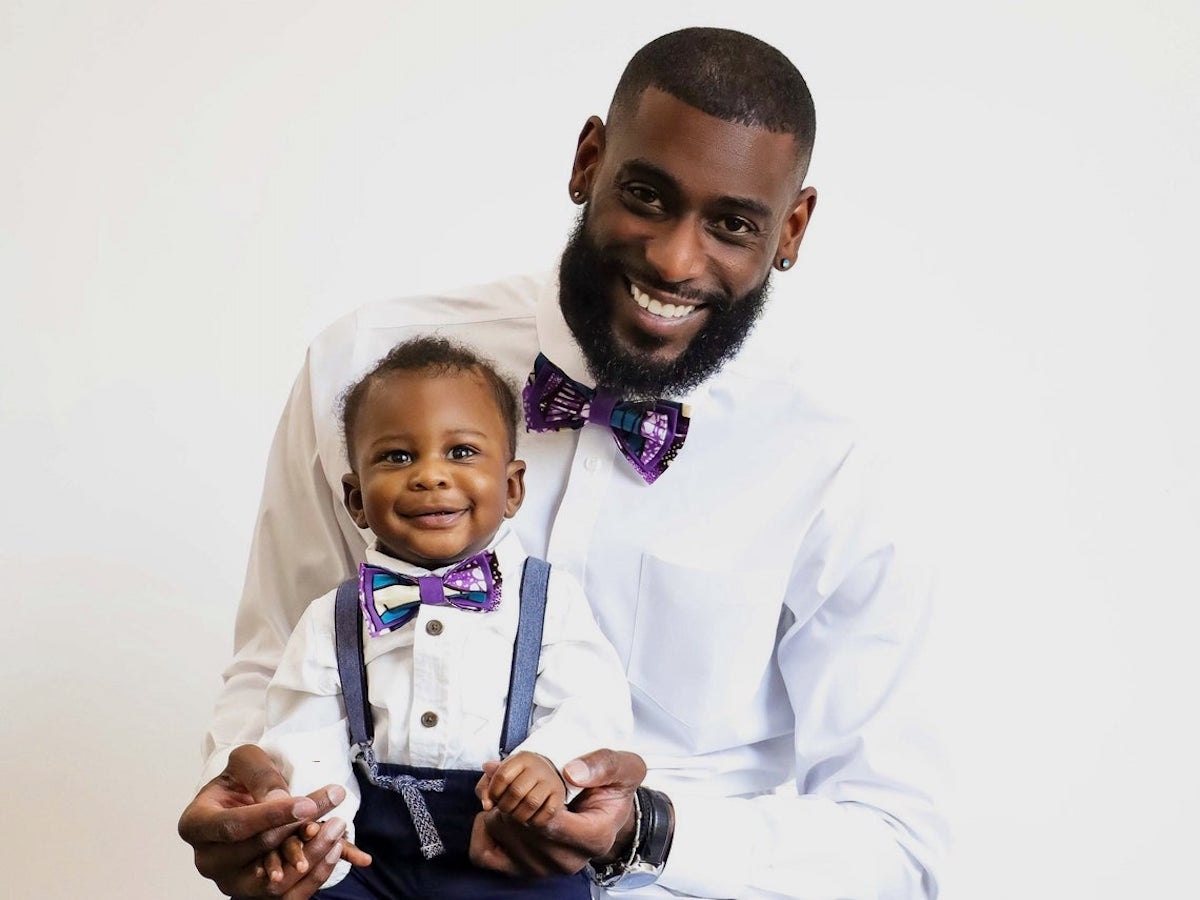 So you did it: You found your person and popped the question, and now it's time to do the dang thing (hooray!). And who's going to be there by your side while you write your vows, shine your shoes, and profess your forever-love? Your groomsmen, of course. That's why we're sharing 30 of our favorite ways to show them you're thankful for their support. What's more, these groomsmen gifts honor your unique friendship—whether you grew up in the same small town or bonded as adults over a shared love of bourbon—by paying extra attention to the details. From made-to-order mementos to self-care kits that will help them unwind after your wedding weekend extravaganza, we've rounded up a stellar list of groomsmen gift starter ideas. Scroll on to shop them all.
Dapper duds for the big day (and beyond)
A new addition to your groom crew's wardrobe that they'll actually want to wear again will score major points in the gifting department. But more than that, it also gives them something meaningful to don as they escort you down the aisle, whether it's a pair of cufflinks that honors your shared love of climbing or a patterned tie as vibrant as their personality. 
A sky-blue skinny tie is a solid wardrobe staple he can style with ease and wear on repeat.
Pay homage to past-and-future climbing trips and ski adventures with a pair of mountain cufflinks.
For friendships that have stood the test of time, an engraved, heirloom-quality watch is most appropriate.
If his sense of style is unrivaled, then an eye-catching leather bow tie will be right up his alley.
He's got a heart of gold, so why not say so with a personalized gold-filled tie clip?
A coordinated necktie and pocket square set will keep him looking sharp when he's suiting up for a big meeting (or hot date!) post-wedding.
Barware and accessories for spirited celebrations
Whether you and your groomsmen celebrate with small-batch spirits, local brews, or non-alcoholic seltzers, surprising them with elevated glassware and bar cart essentials will remind them of all the good times you've shared along the way. Cheers!
Raise a glass to your brotherhood with a handsome decorative tumbler that will make a welcome addition to any well-stocked bar.
He'll always be there to kick back with a cold one, reminisce about the good times….and recall all your most embarrassing moments. This clever beverage holder will match that playful wink in his eye.
Engrave this tasteful and sturdy camping mug with his name and official wedding-day title, then toast to your camaraderie around the campfire.
Gift your game-ready groomsman a set of four interactive, interlocking coasters crafted from oak that's as strong as your bond.
Elevate his happy hour with an artfully molded glassware set that adds polish to any pint. 
Honor your shared love of music with a jazzy printed tea towel that will help him keep his cocktail station tidy.
Personalized groomsmen gifts just for him
Another way to go the extra mile for your mates? Give them a gift created literally just for them—from sporty pennants and cheeky bobbleheads to everyday accessories like dopp kits and guitar picks. The best part: the sky's the limit when it comes to personalization. Go for initials, meaningful dates, or even a song lyric or inside joke.
Put the "groom" in groomsmen with this smart waxed canvas and leather dopp kit that you can personalize with each dapper dude's initials.
A rustic custom guitar pick, perfect for musically-inclined friends, hits all the right notes when it comes to groomsmen gifts.
To thank him for keeping things in order on the big day, gift a sophisticated leather tray that does the same for his odds and ends.
A personalized pennant lets him rep his hometown, his favorite team, or any other meaningful moniker he likes to parade around with pride.
As you embark on a new journey, a classic luggage tag nods to the roads you've traveled together—and the adventures that still await.
A hand-forged steel bottle opener with a custom message will have your beer loving-bro popping tops with panache.
In search of a home run among personalized groomsmen gifts? It doesn't get much more tailor-made than a bobblehead laser-engraved with his likeness.
Activities to do together
One of the best ways to show gratitude for your groomsmen is to give them a gift that speaks to your favorite pastimes. And whether that includes weekend park hangs tossing around the boomerang, or painting, cooking, or kayaking as a crew, there's a present to match your passions. (Pick one up for yourself while you're at it, and you can both get in a little practice.)
Theirs is the type of friendship you keep coming back to, so return the favor with a handcrafted boomerang they can break out anytime they need a quick pick-me-up.
A metaphor for your time-tested teamwork—or inspo for a pre-wedding guys' trip? Either way, this mini kayak kit will look dynamite on his desk.
Creative members of your crew will appreciate the practical elegance of this 12-well paint palette. Bonus: you can have a quote engraved on the back for added poignance.
A vibrant cotton twill apron is a surefire smash for the grill-loving groomsman.
Take game nights with the guys to the next level with a handmade walnut checkerboard that dresses up any coffee table.
With seven sizzling varieties to choose from, this DIY chili sauce set is perfect for foodie fellas with impeccable taste.
Groomsmen gifts for R&R
After they've done their duties as groomsmen, your guys are probably going to need a nap. Treat them to some chill at-home vibes with hotel-worthy robes, meditation-ready incense holders, and sleepy-time tea to help them recharge. Because they deserve it.
Light up your pal's surroundings and rekindle your best memories with a woodsy candle that harkens back to days on the trail and nights by the fire.
Why not help him maintain that plush robe life even after he's back home from the hotel? This sophisticated striped housecoat will have him lounging in luxury—even if he's just in his living room.
Make it a snap for him to freshen up before photo time with this fragrant and hydrating beard care kit, which he can later incorporate in his regular regimen.
Have a detail-oriented best man who's working overtime to ensure that your big day goes off without a hitch? A sculptural vessel for burning incense will be just what he needs to de-stress.
Once the dance floor's been cleared, it'll be time for him to catch some much-deserved zzz's. A soothing, sleep-encouraging loose leaf lavender tea will guide him to bedtime bliss.
Looking for great bridesmaid gifts and unique wedding registry ideas too? We've got 'em.