Make your home bar feel like home with these stellar home bar ideas—whether your preference is coffee, cocktails, or craft beer.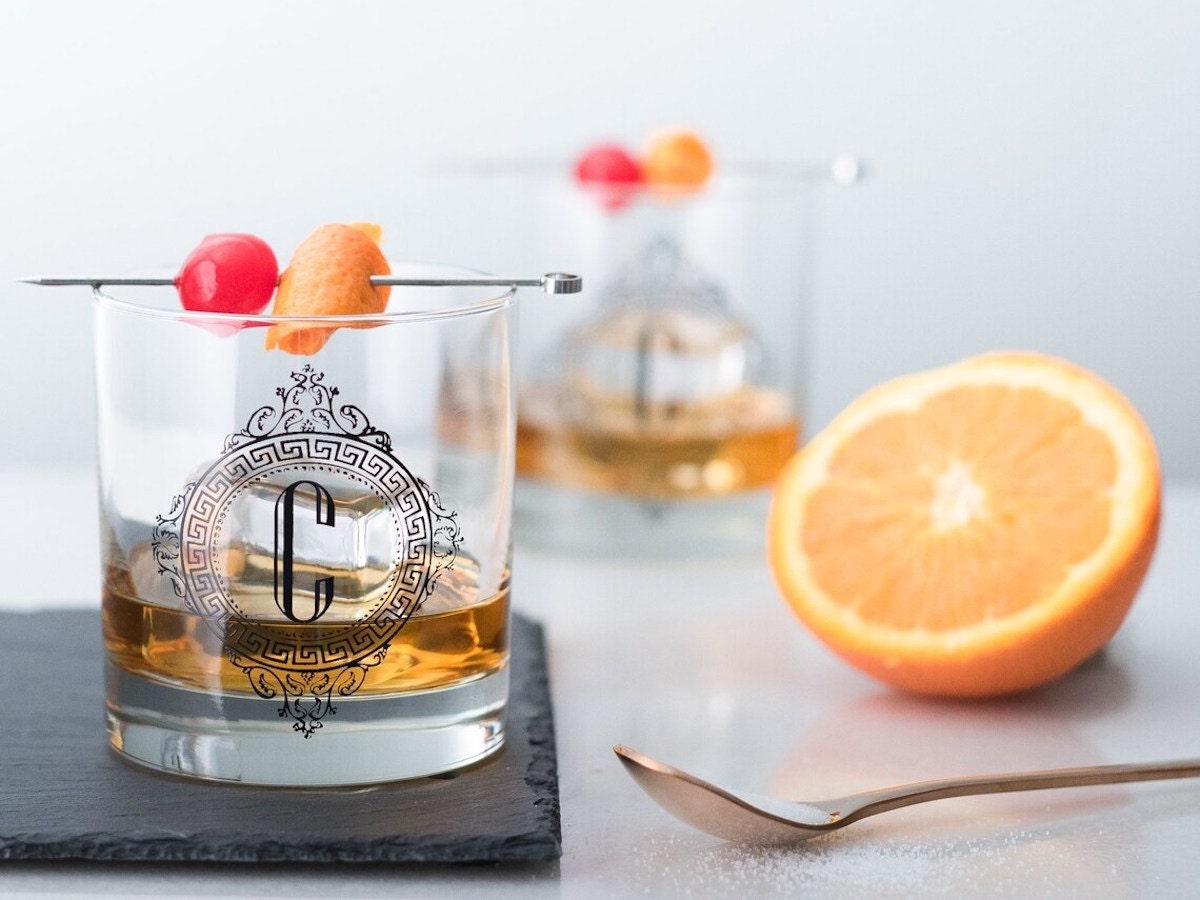 Looking for home bar ideas? Good news! Whether you're serving up some limited-edition craft brews, perfecting your morning pour-over coffee, or concocting a fresh batch of cocktails, we've got you covered.
From making mochas to mixing Mai Tais, there's nothing quite like playing bartender and whipping up all your favorite signature sips, and home bars give us the chance to channel our creative energy into creating a warm, welcoming space where we can share our unique design aesthetic alongside our drinks of choice. Here, we've scoured Etsy for all the best home bar ideas—everything you need to create your dream home bar, whether you're starting out with a couple tried-and-true beers and some specialized glasses for each beer or reworking a home office as a coffee lounge (now that's an upgrade!). Read on to discover glassware, decor, and more—and cheers to bringing your one-of-a-kind vision to life.
How to set up a home cocktail bar
Why pay top dollar for mixed drinks when you can create your own five-star Manhattans and margs at home? Your cocktail-centric home bar can be whatever you want it to be—whether that's a mobile bar cart with just a handful of supplies (some basic tools, bitters, and of course your go-to liquors) or a totally tricked out wet bar with custom furniture, handcrafted decanters, and all the monogramed ice stamps your cubes could ever want. Whatever situation suits you best, you'll find everything you need below.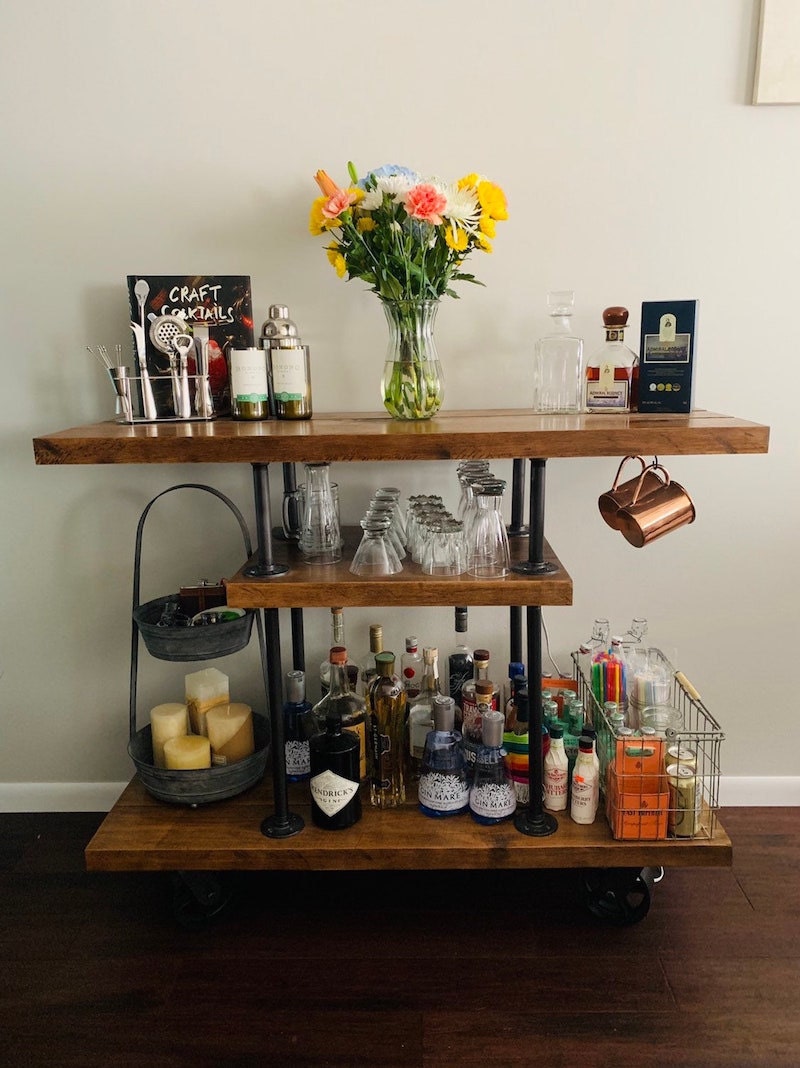 SHOP: Handmade stained wood bar cart from Natural Farmhouse, from $700
Want a super-flexible set-up? When your bar cart's on wheels, every room is a home bar.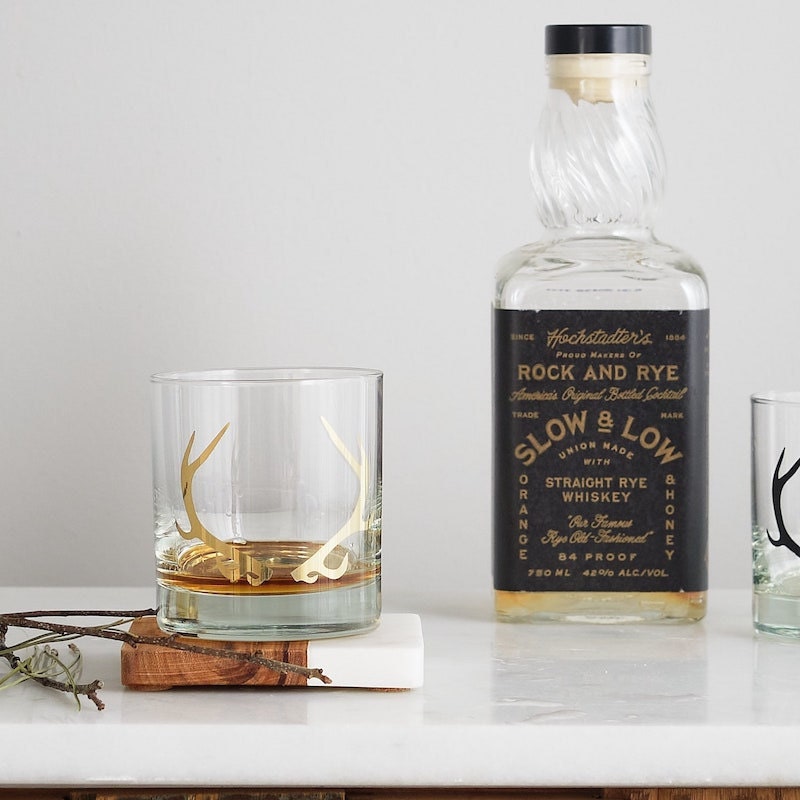 SHOP: Gold antler glasses from vital, $36 for a set of two
Decorative glasses add an extra pop of pizzazz, with embellishments like engraving or 20-karat gold flourishes (like these antlers!).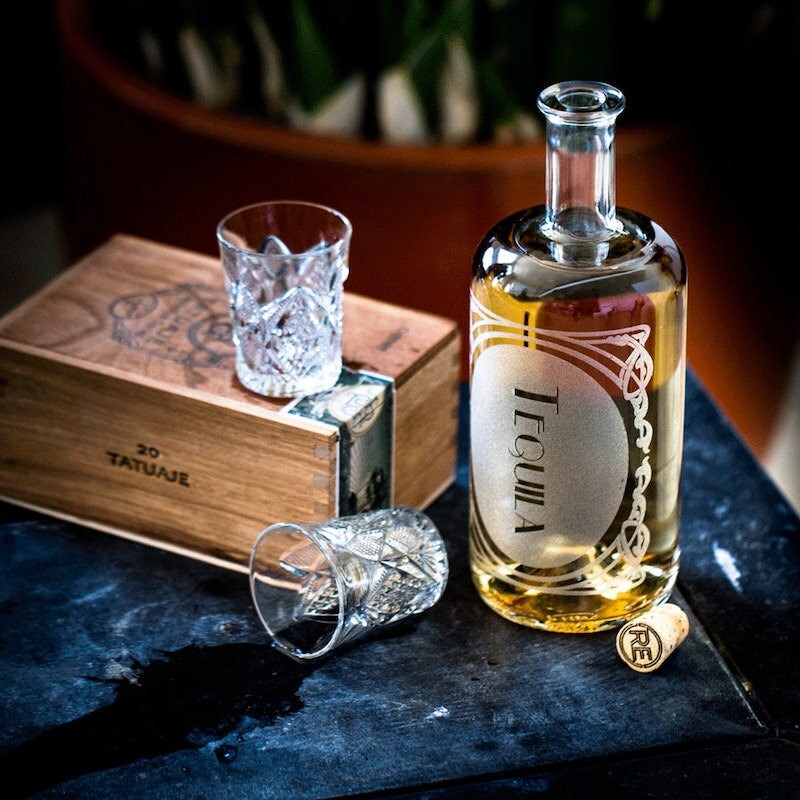 SHOP: Etched glass decanter from Reclamation Etchworks, from $65
Create a visually cohesive collection of liquors by storing them in unique etched glass decanters.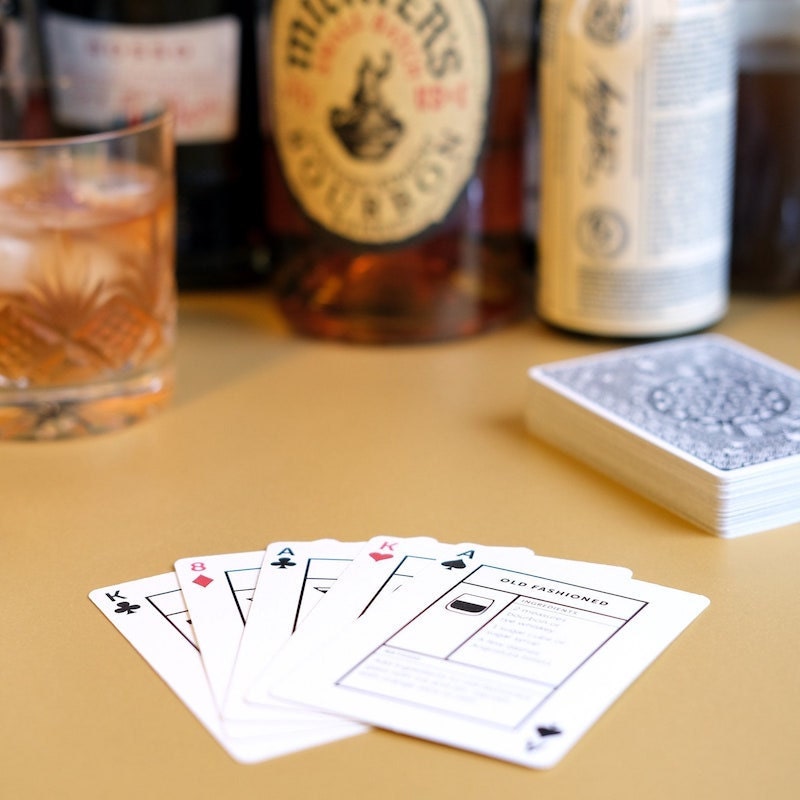 SHOP: Cocktail recipe card deck from Cartesian Cards, $19
Move out of your cocktail comfort zone with a recipe deck full of fresh (and tasty) ideas.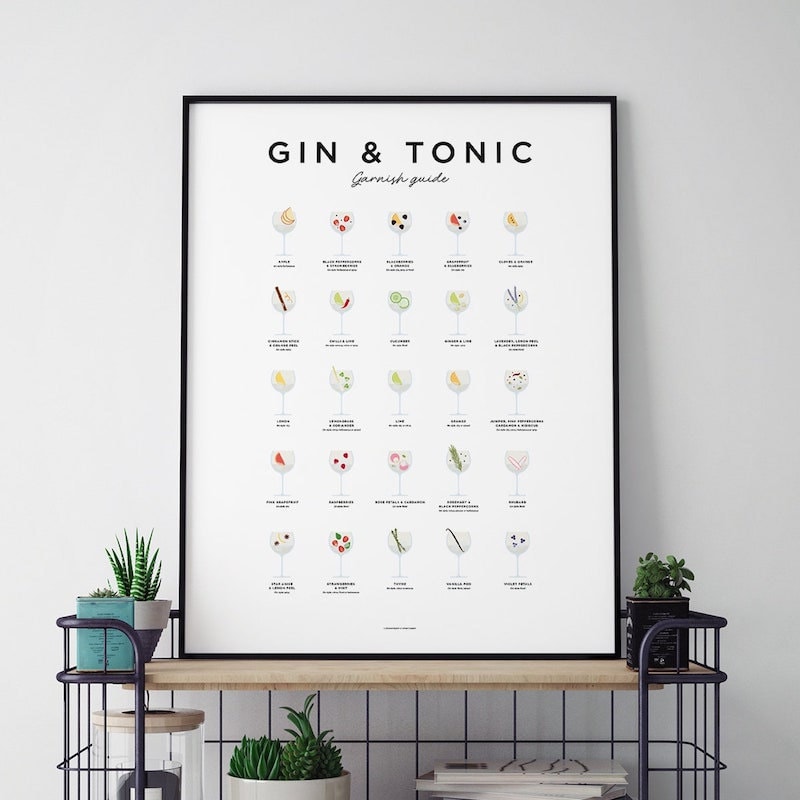 SHOP: Gin and tonic garnish guide print from Everlong Print Co, from $20
Declare your affiliation to your preferred drink with a poster paying homage to all its varieties—or a guide to all its garnishes.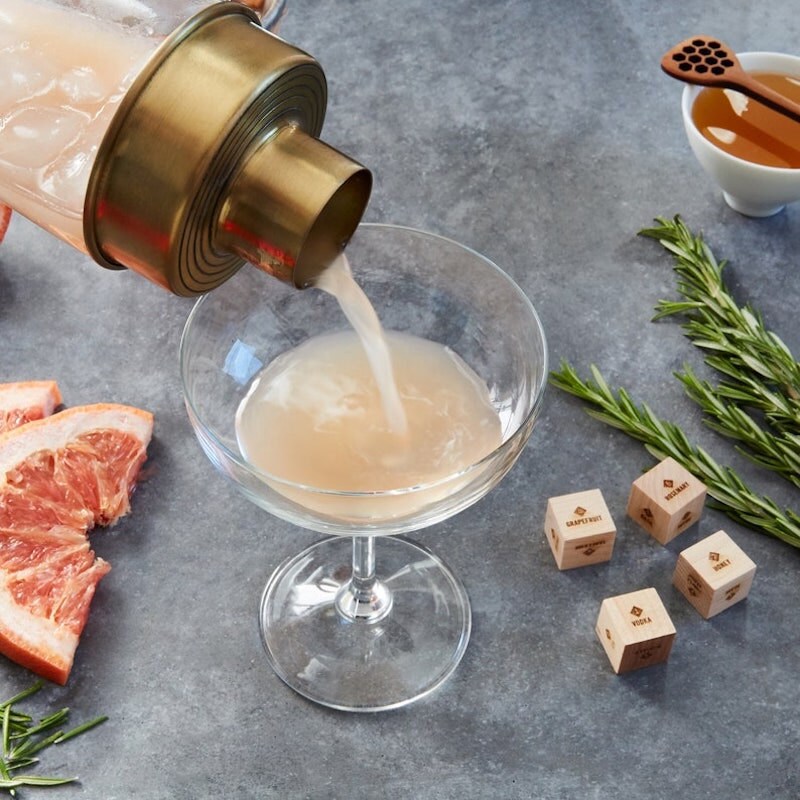 SHOP: Wooden mixology dice from Two Tumbleweeds, $24
Grapefruit, vodka, and rosemary, anyone? Call it a challenge—or a bag full of new ideas. Just roll the dice to come up with delightfully unexpected combinations for your next batch of cocktails.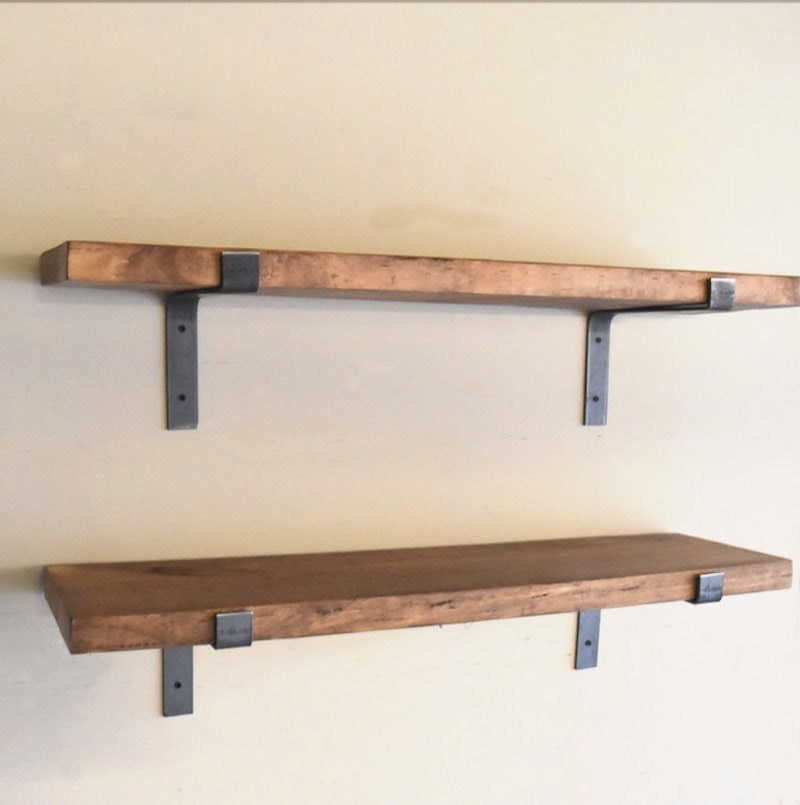 SHOP: Rustic farmhouse shelves from Over The Ledge, from $26
Show off all your carefully curated bottles with farmhouse-meets-industrial shelves, made for maximum stability without sacrificing style.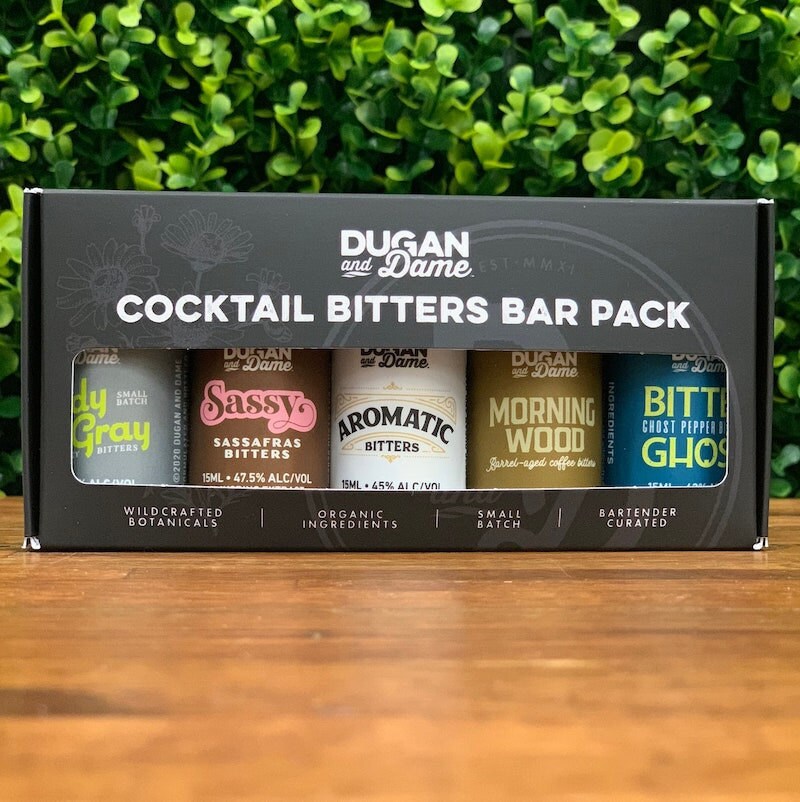 SHOP: Craft cocktail bitters pack from Dugan & Dame, $25
Give your cocktails a fancy, flavorful finish—from Early Gray to a spicy ghost pepper—with a snazzy set of cocktail bitters, created by mixologist and herbalist Angela Duncan.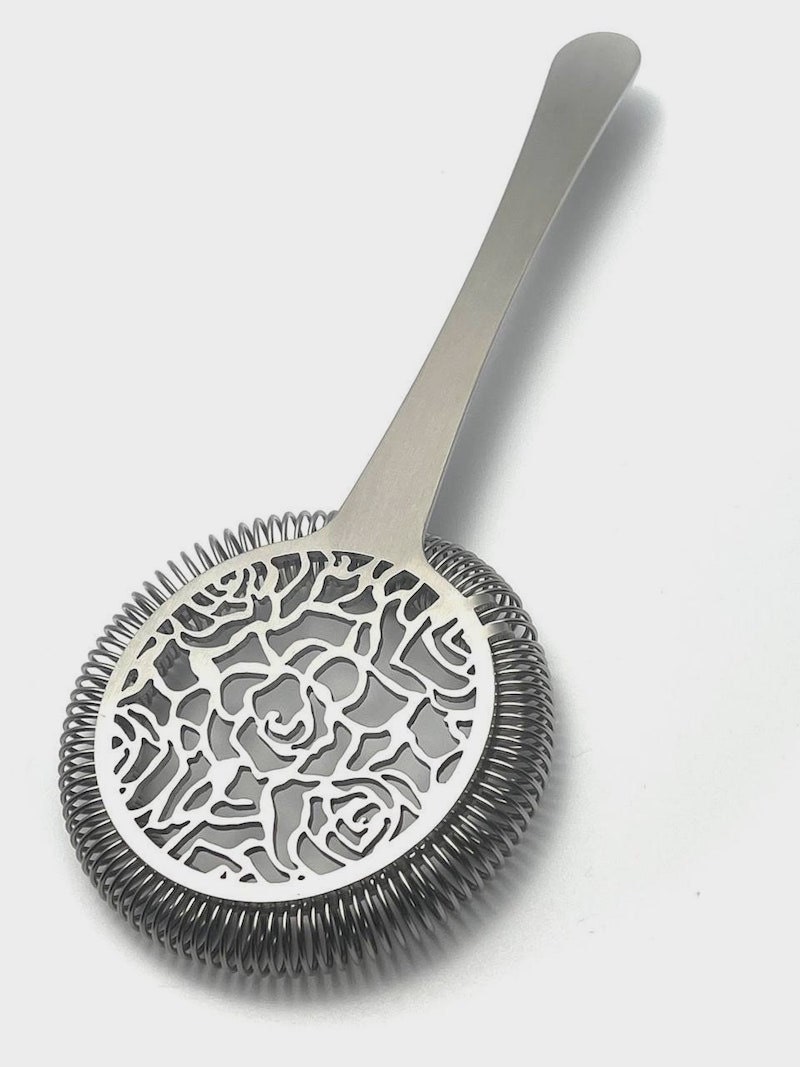 SHOP: Stainless steel cocktail strainer from 2SPOONSbartools, $42
No cocktail's complete with a proper straining, whether you've muddled it with fruit or used ice to chill it—and a stainless steel cocktail strainer adds a little bit of artistry to this crucial step.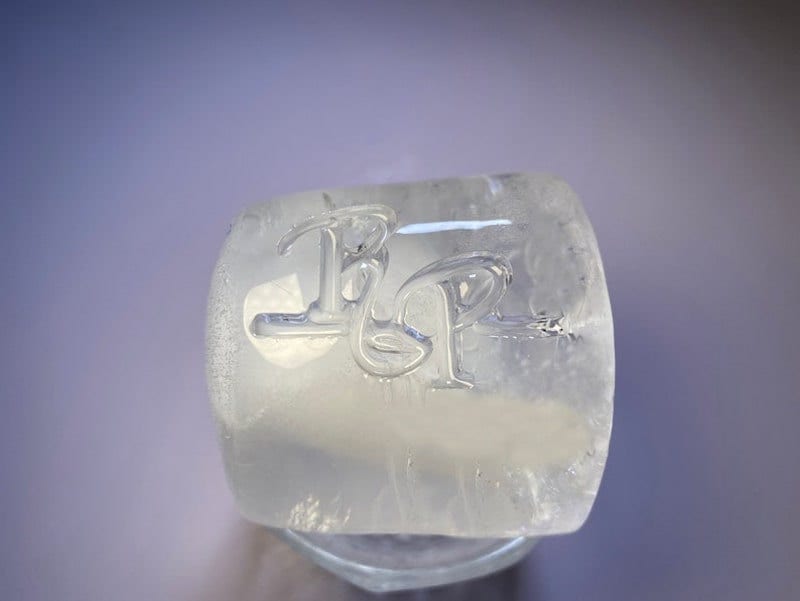 SHOP: Custom ice stamper from Valerie Handmade, from $45
Your ice will never be boring again, once you get going with this custom ice cube stamper, which can be personalized with a monogram or logo of your choice. Of all our home bar ideas, this one's the most out there, and maybe our favorite—after all, nothing says "attention to detail" like custom-stamped ice cubes.
How to set up a home coffee bar
No more waiting in the coffee chain drive-through! Start your day off right with your own at-home coffee bar where you're equally comfortable sitting down with friends or settling in to get some work done.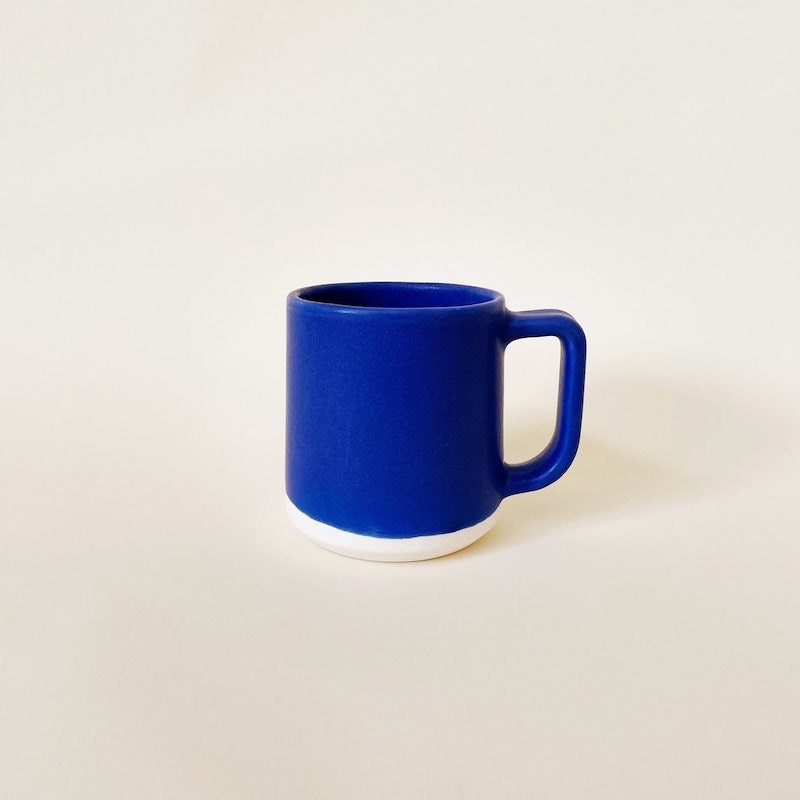 SHOP: Blue ceramic mug from Paper & Clay, $48
Every great coffee starts with a great-looking mug—like this classic pick which comes in a range of gorgeous glazes.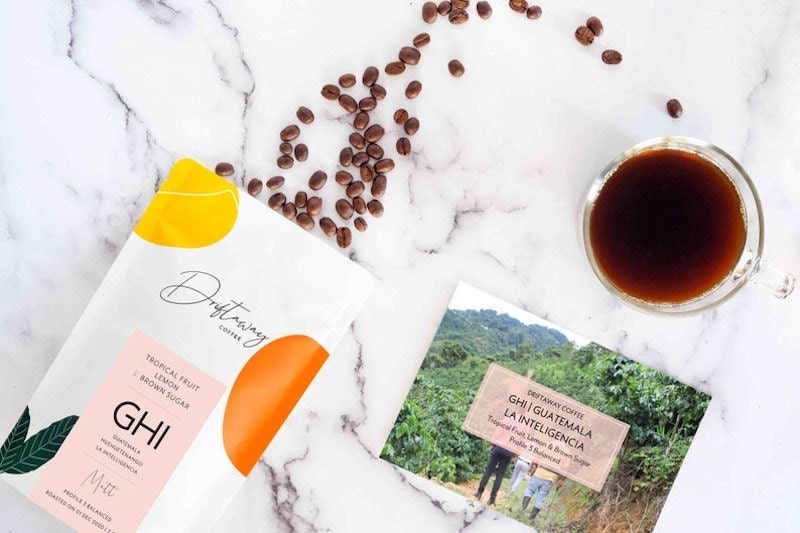 SHOP: World coffee sampler from Driftaway Coffee, from $18
Travel around the world without leaving home with this sampler of coffees from Africa, Central America, and South America.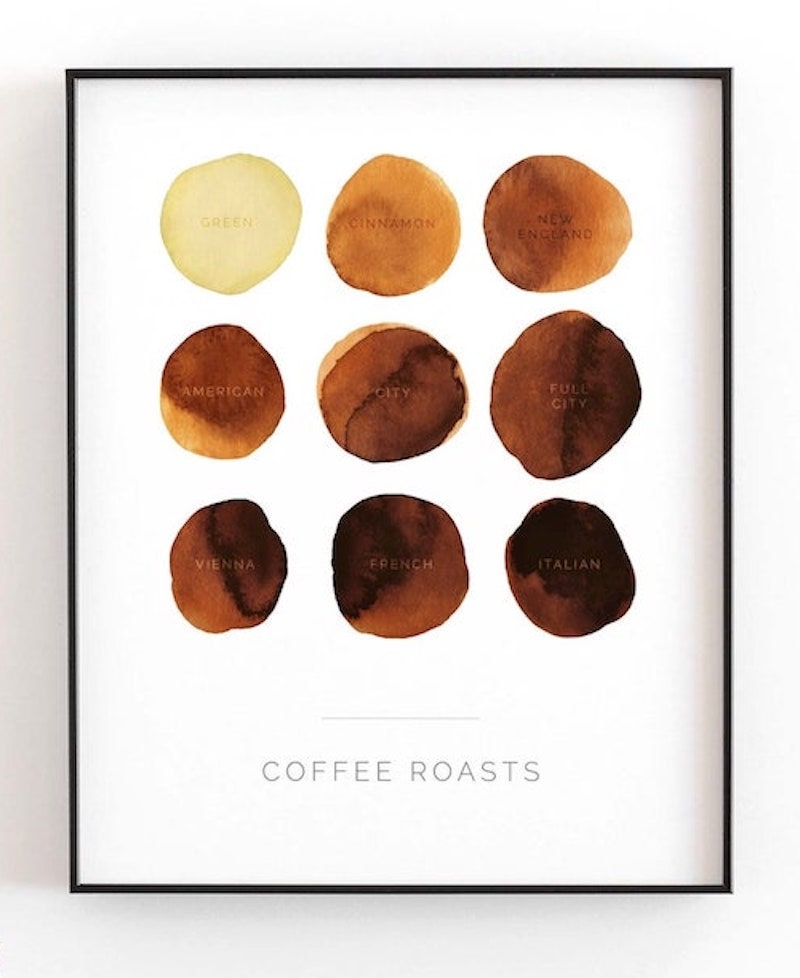 SHOP: Coffee roast color chart digital download from The Print Distillery, $9
Celebrate the beauty of coffee with a piece of print-at-home art showcasing a range of roasts from light and creamy to a dark Italian.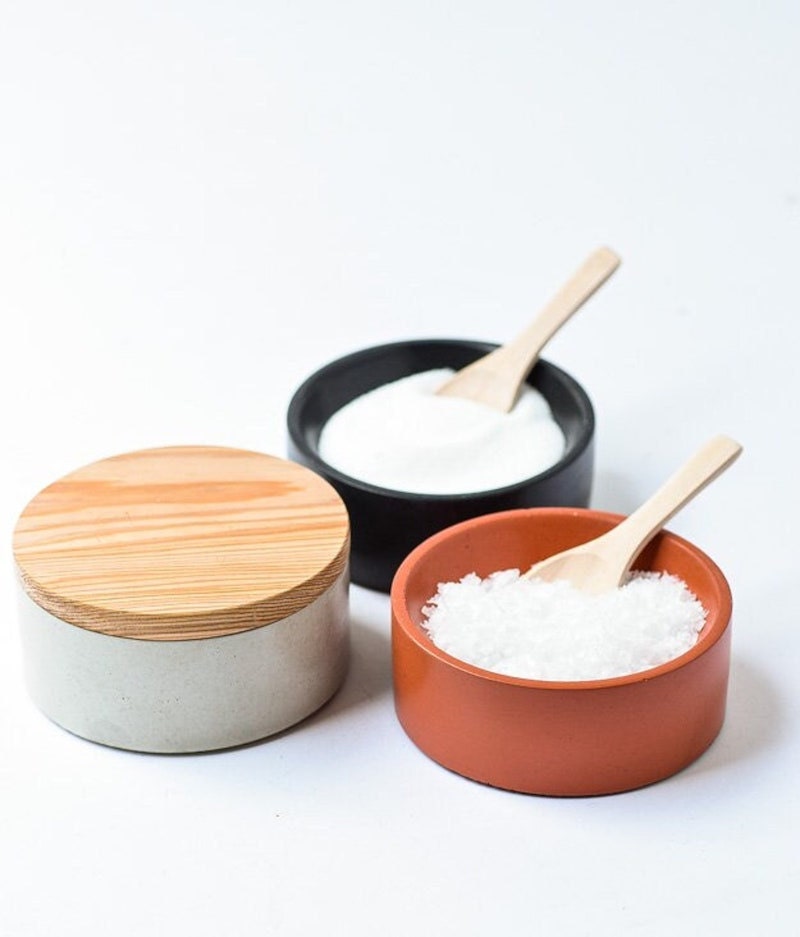 SHOP: Minimalist pinch pot from Cedar and Stone Garden, $23
If you've ever caught yourself spooning out sugar straight from the paper sack (and spilling it all over the floor), know that it's easy to upgrade this step in your morning routine with a minimalist pot with a tightly fitting lid.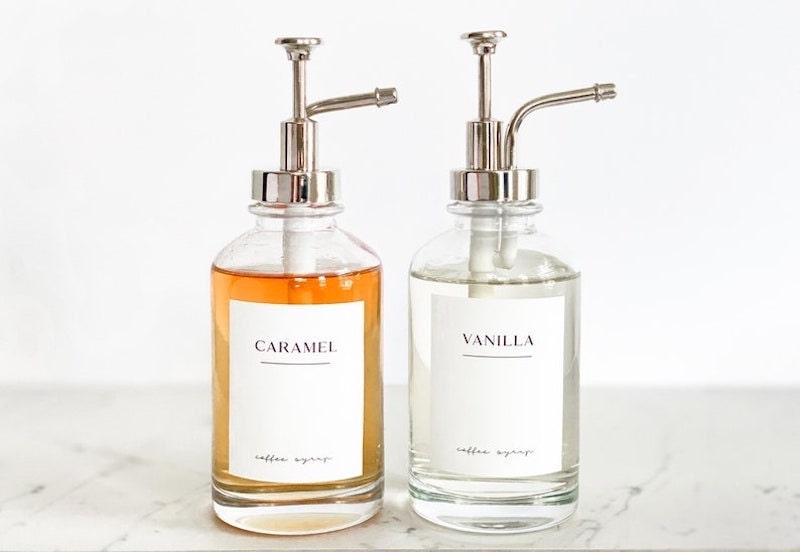 SHOP: Coffee syrup labels from OceanStudioFL, from $12
If you like your latte with a twist—maybe peppermint, vanilla, or caramel, to start—why not dress up your coffee syrup bottles with modern, water-resistant labels?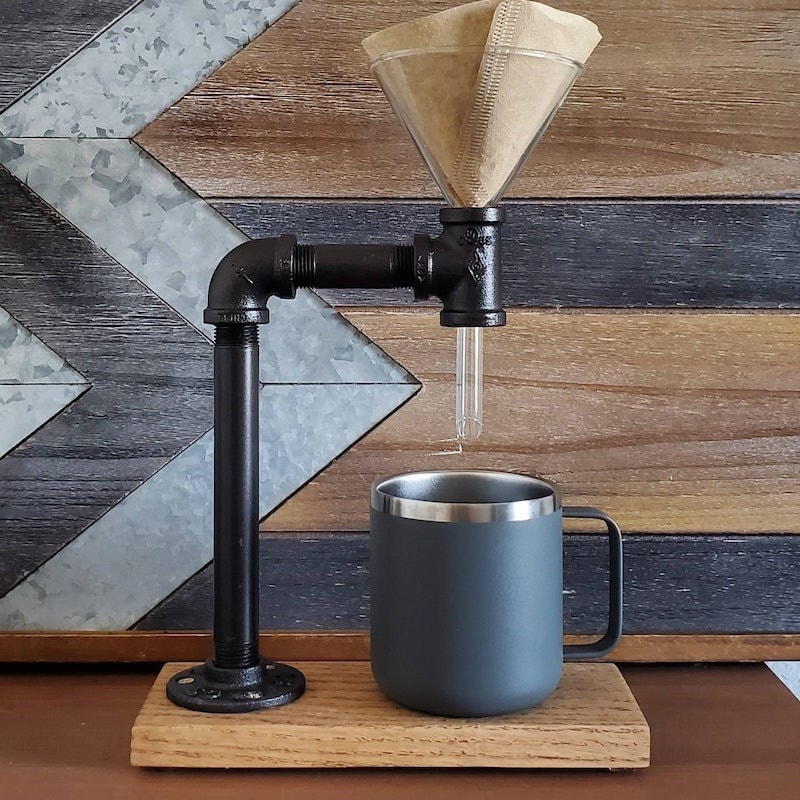 SHOP: Industrial coffee pour-over stand from Roam + Wander Co., $59
True aficionados who want to control every aspect of their coffee-making process will appreciate this industrial pour-over set up.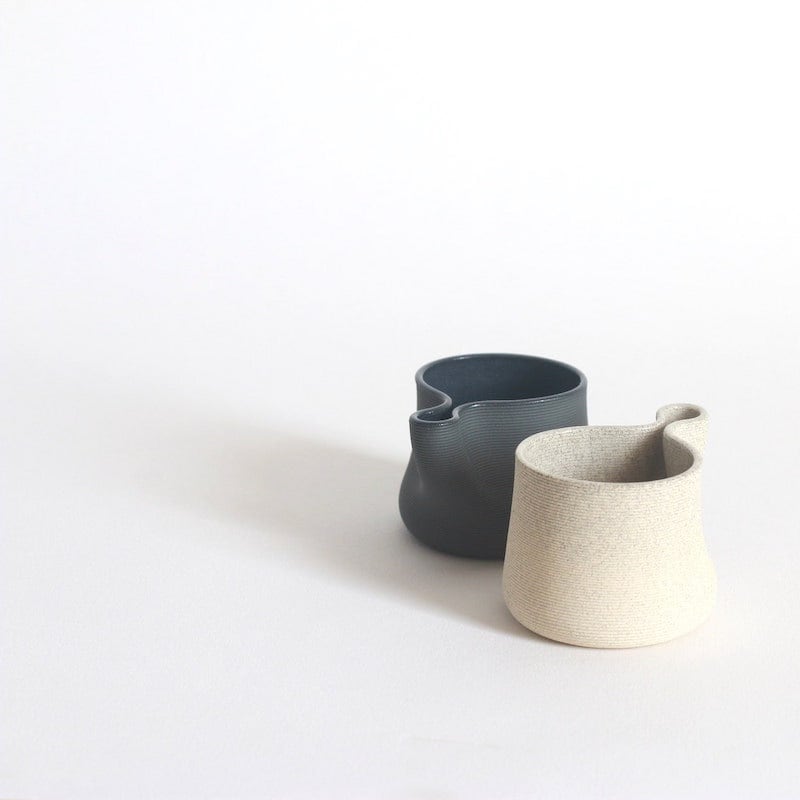 SHOP: Minimalist espresso cups from madexbinary, $68 for a set of 2
The organic silhouette and catching ribbed texture of these stoneware espresso cups belie the super-cool fact that they're 3D-printed. (And sold in pairs, with glazed interiors for easy cleaning!)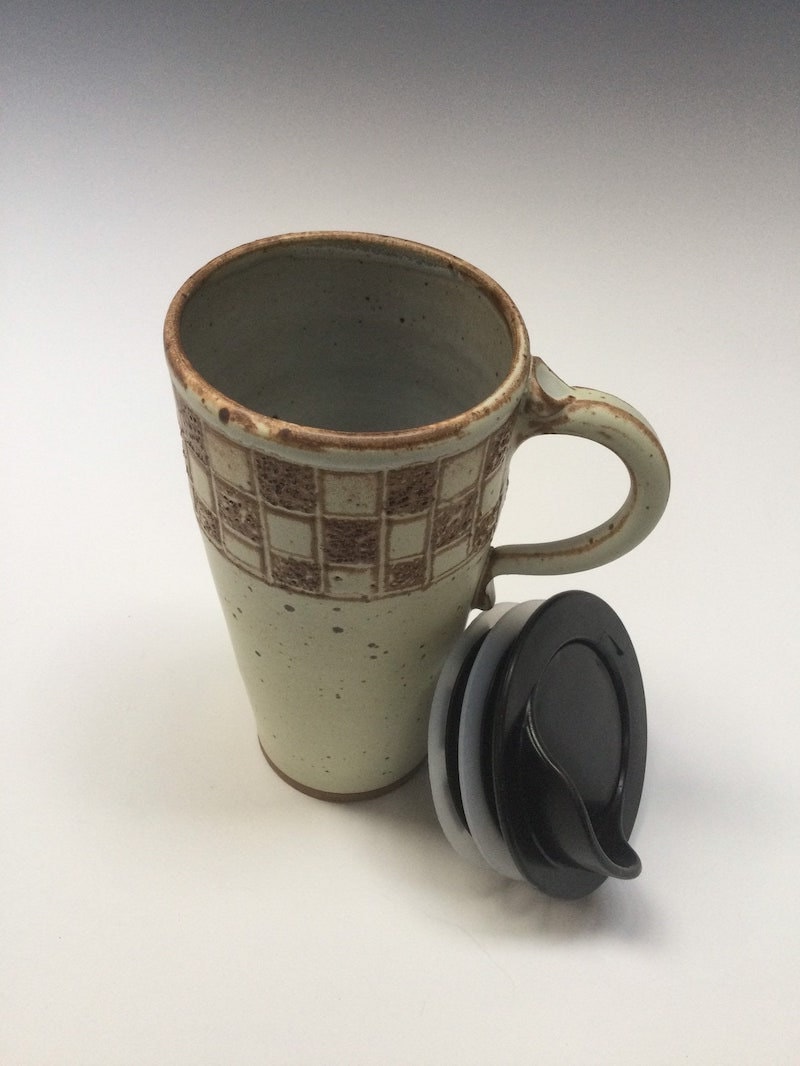 SHOP: Ceramic travel mug from Burke Pottery, $39
On the go? This ceramic travel mug can transport 12 ounces of your morning caffeine fix in style.
How to set up a home beer bar
Show off your passion for craft beer with a bar that lets you enjoy your beloved lagers, porters, and ales in the comfort of your own home. Here, you'll find rustic furniture, custom signs, and convenient flight trays—aka everything you need to build your ultimate happy (or should we say, hoppy) place.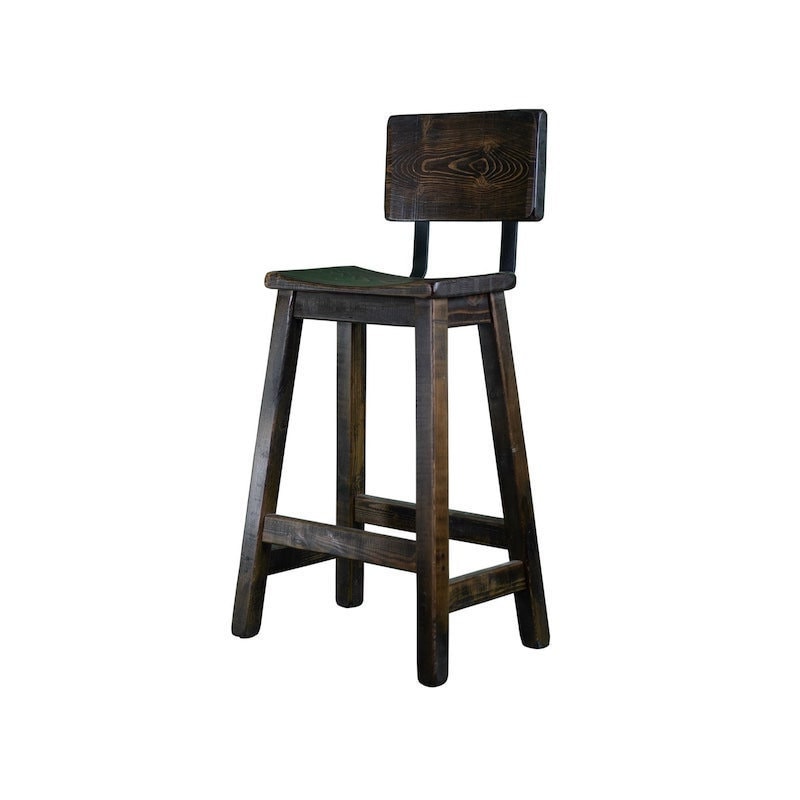 SHOP: Rustic farmhouse stool from ProRustic, from $400
Indulge in your favorite IPA from a sophisticated perch: a rustic farmhouse stool, handcrafted at a range of heights and in a selection of four wood finishes.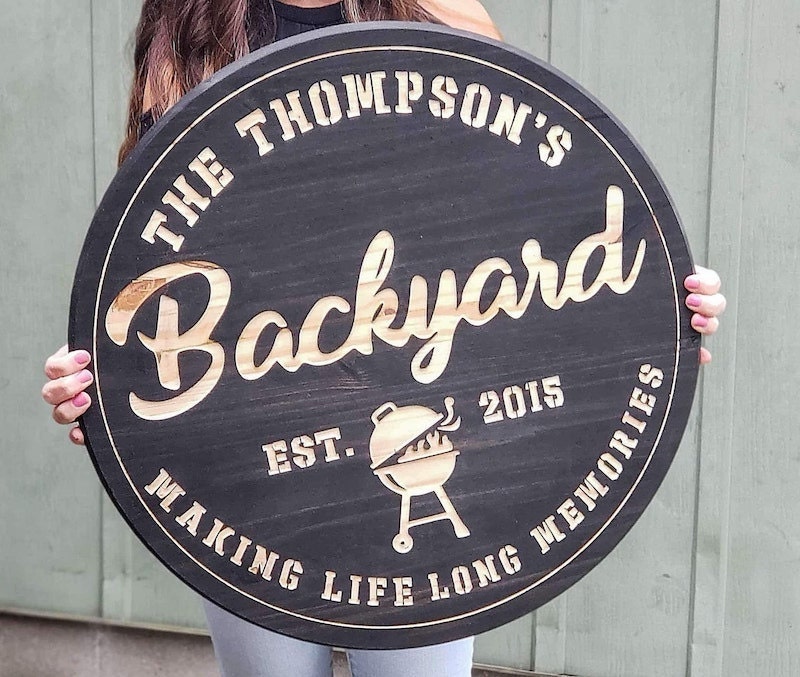 SHOP: Engraved wooden sign for backyard bar from The Thompson Designs, from $50
If you're happiest sipping your brewskis under the sun, perhaps while manning the grill, this custom-engraved sign can complete the backyard bar ambiance.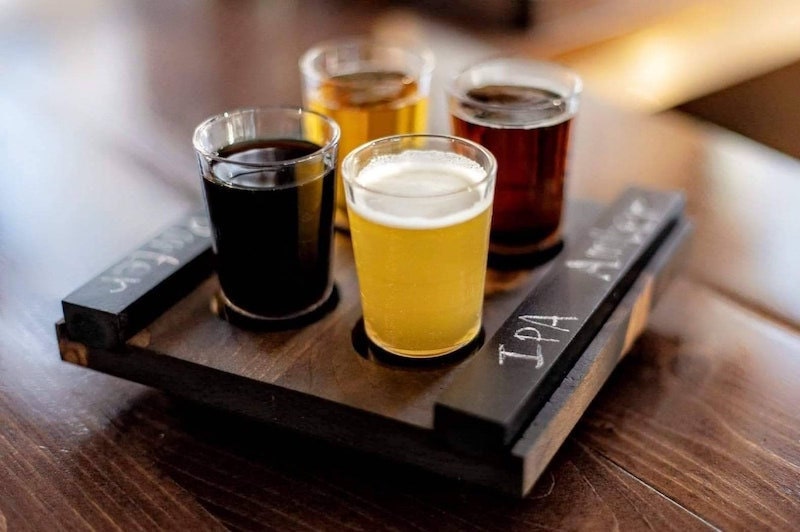 SHOP: Craft beer flight board from Miller Corp. Woodworking, $41
Display your craft beer selection of the day with a customizable flight board complete with tasting glasses and removable chalk slides for identifying each brew. Don't forget the apps! A customized charcuterie board makes for the perfect snack supply as you sip.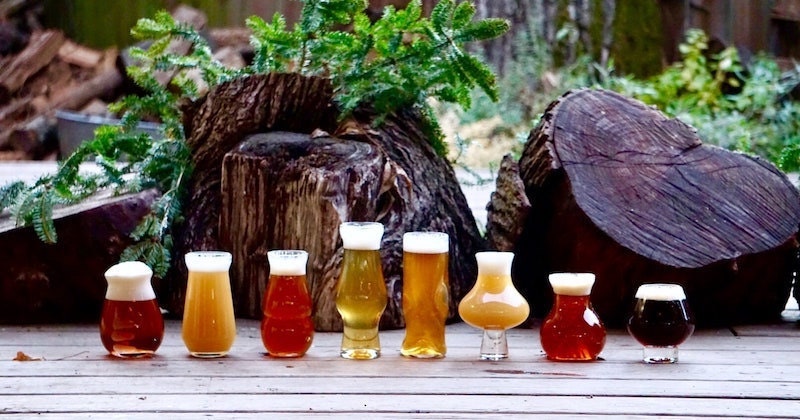 SHOP: Hand-blown beer glasses from Pretentious Beer Glass, $345 for set of 8
This range of hand-blown glasses is specifically designed to enhance the flavors of all sorts of craft beers, from the lightest sour to the darkest stout. Bottom's up!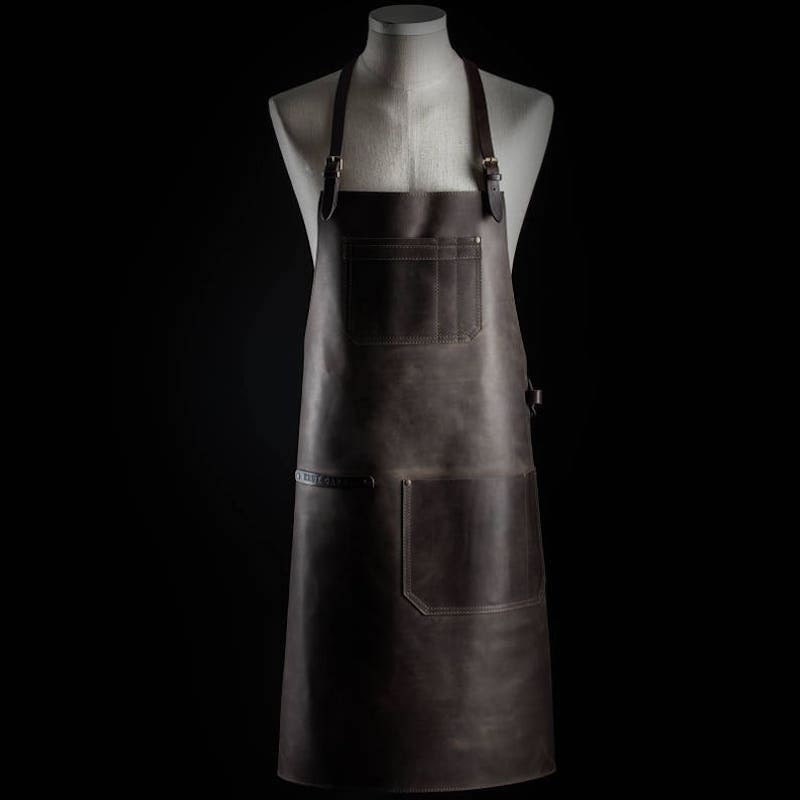 SHOP: Leather bartending apron from Kruk Garage Workstyle, from $227
Nothing looks more official than a handmade leather bartending apron, sewn from wax-treated saddle leather that'll hold up to innumerable beer spills. Customize it with your initials—or the name of your home bar!—stamped right onto the front.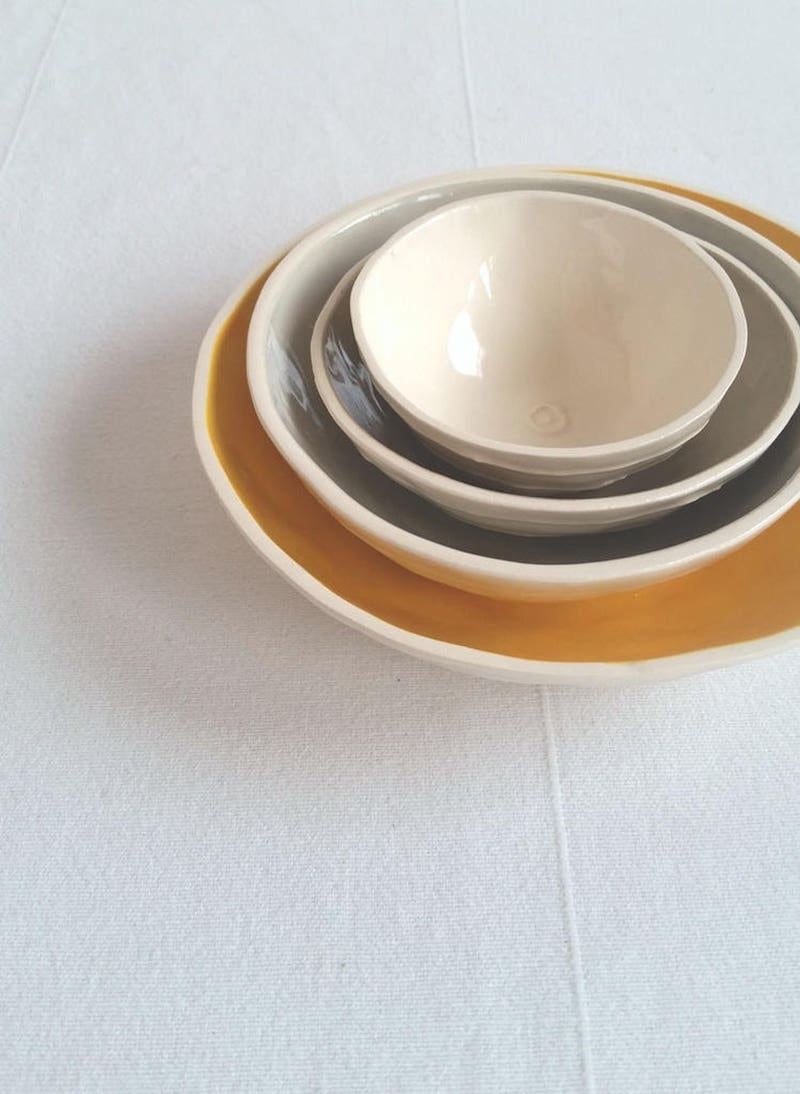 SHOP: Ceramic nesting bowls from Kri Kri Ceramics, $64 for a set of 4
No beer bar is complete without pretzels…and peanuts…and maybe some popcorn, too? Serve those snacks in a versatile set of ceramic nesting bowls, in warm tones of taupe and lemon.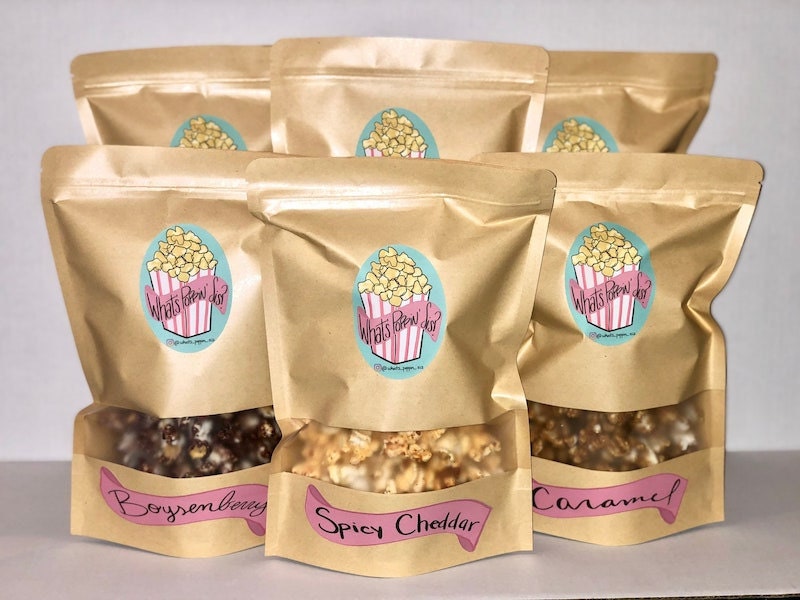 SHOP: Gourmet popcorn sampler from What's Poppin' Sis?, from $20
Fill your snack bowls with something downright delicious—like these gourmet popcorns, which come in familiar flavors like caramel and spicy cheddar as well as more unusual options like boysenberry, apple butter, and strawberries and cream. Yum!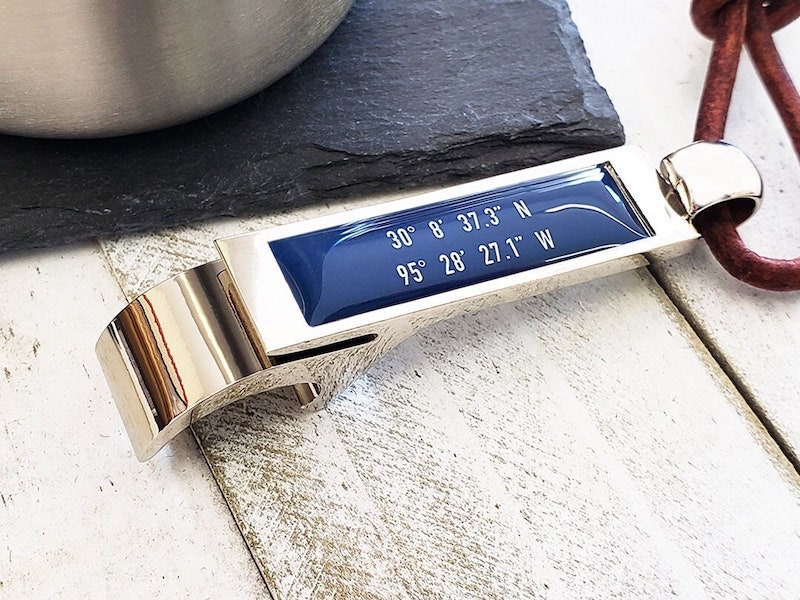 SHOP: Personalized GPS coordinates bottle opener from Crft Supply Co, $14
Why crack a beer with just any old thing? This personalized bottle opener immortalizes the GPS coordinates of any location you like—your home (and home bar!), perhaps, or another sentimental spot.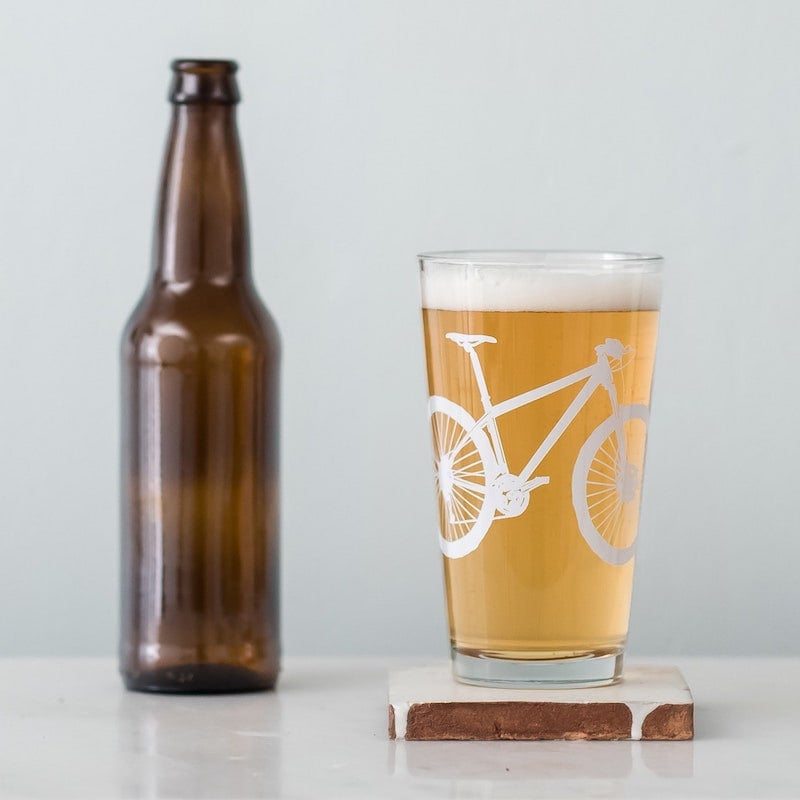 SHOP: Pint glasses with bike design from vital, $32 for a set of 2
Few things go better together than a long day of mountain biking and the beers that follow. Declare your love for both with these illustrated pint glasses. Shown here in white, they're available in a rainbow of hues to suit any decor scheme.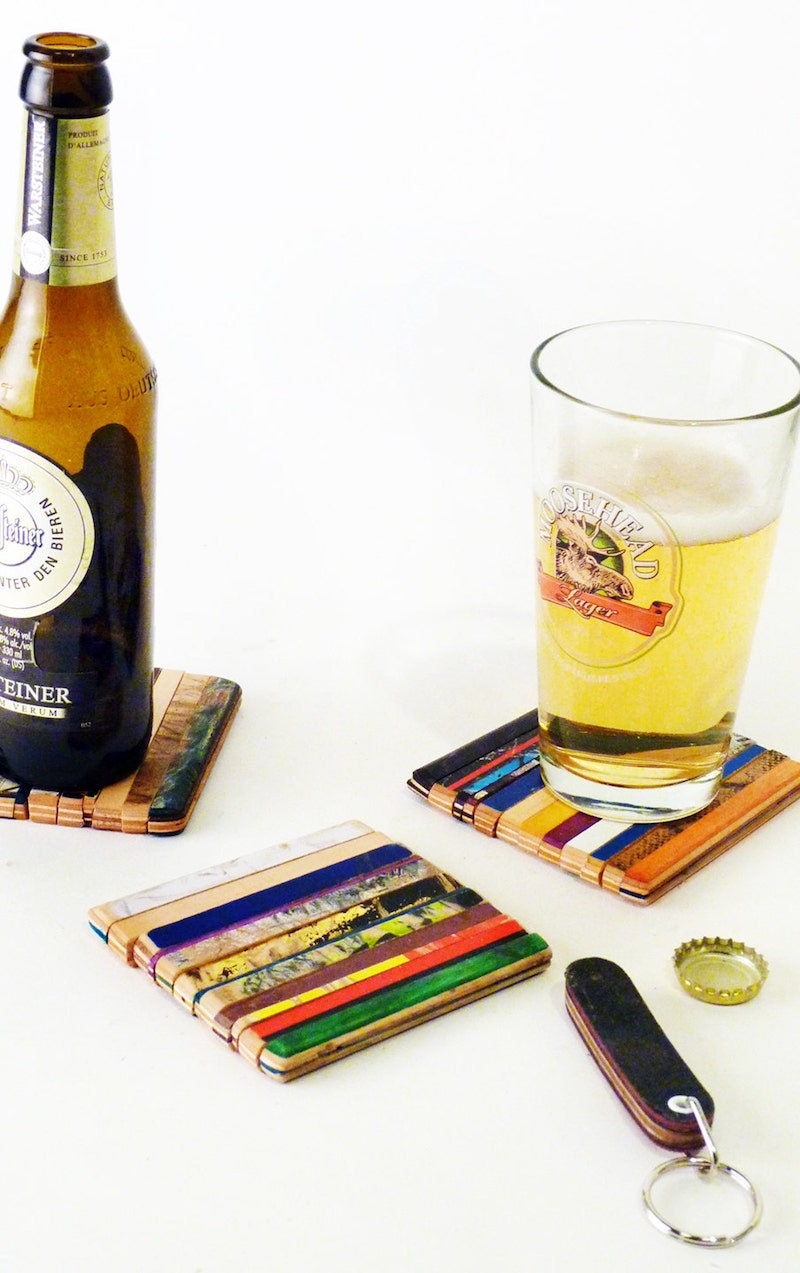 SHOP: Recycled skateboard coaster set from Skate or Design, $45 for a set of 3
Every home bar needs coasters to protect your counters (or coffee tables) and these super-colorful options are made from a surprising and sturdy source material: recycled skateboard decks. Talk about a conversation starter!