Banish boring dishwashing forever with these beautifully crafted and creatively designed tea towels that look right at home in every kitchen.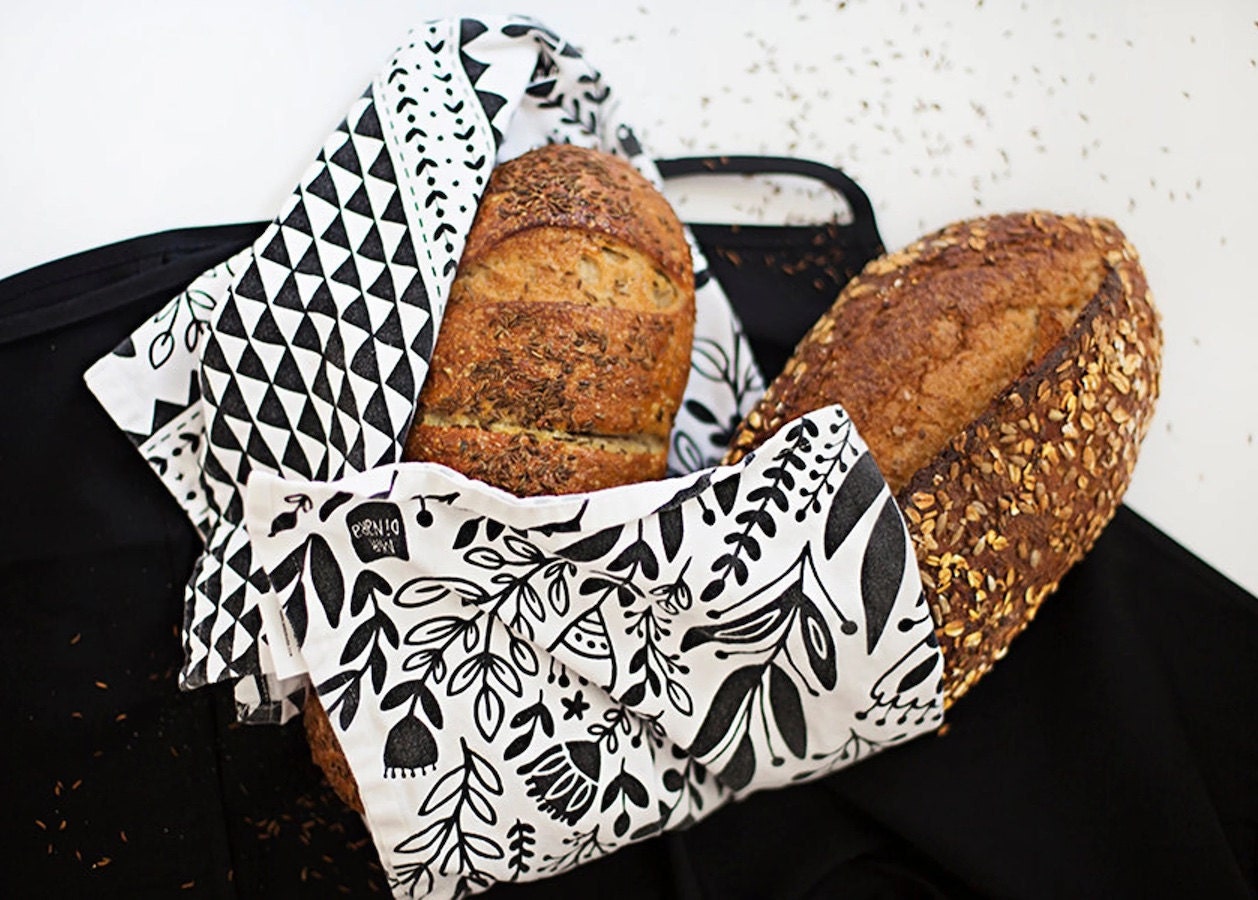 Bold or minimal, these tea towels add some serious style to your kitchen space, thanks to unique accents and well-crafted designs. Adding a little craftsmanship and creativity into the items that make up simple everyday experiences goes a long way toward lifting the mood. Just like your favorite mug dials up the enjoyment of having that first cup of coffee in the morning, reaching for a gorgeous (and absorbent!) kitchen towel makes cleaning up a little more pleasant.
If you're looking to upgrade your old tea towels, or want to buy a set as a thoughtful housewarming gift, the talented independent artists behind the small shops on Etsy have some of the most unique and useful handmade kitchen towels for you to choose from.
Best absorbent kitchen towels
For drying your hands by the kitchen sink, an absorbent kitchen towel (commonly referred to as a tea towel) that won't look out of place is a must. Try one of these spectacular and fast-drying options that can also be used for drying dishes.
1. Blue hummingbirds organic cotton towel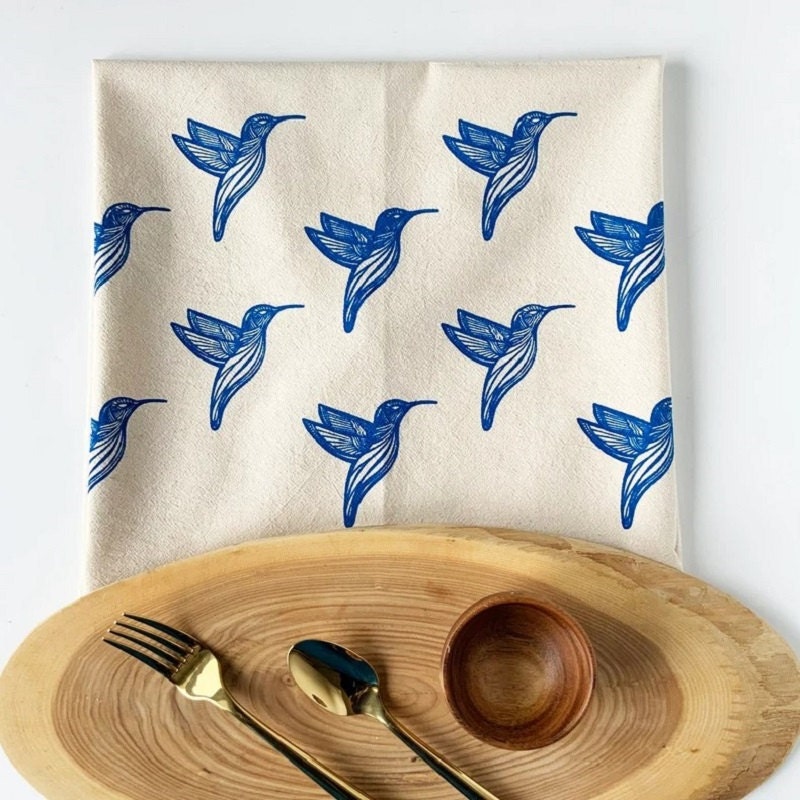 SHOP: Hand printed tea towel from HAVYN, $24
Decorated with delicate blue hummingbirds which have been designed by hand and screen printed, these organic cotton flour sack tea towels are absorbent and look great. Buyers praise their "perfect texture, size, [and] lightweight" feel, as well as the fact that they dry very quickly, and last a very long time.
2. Little houses pattern tea towel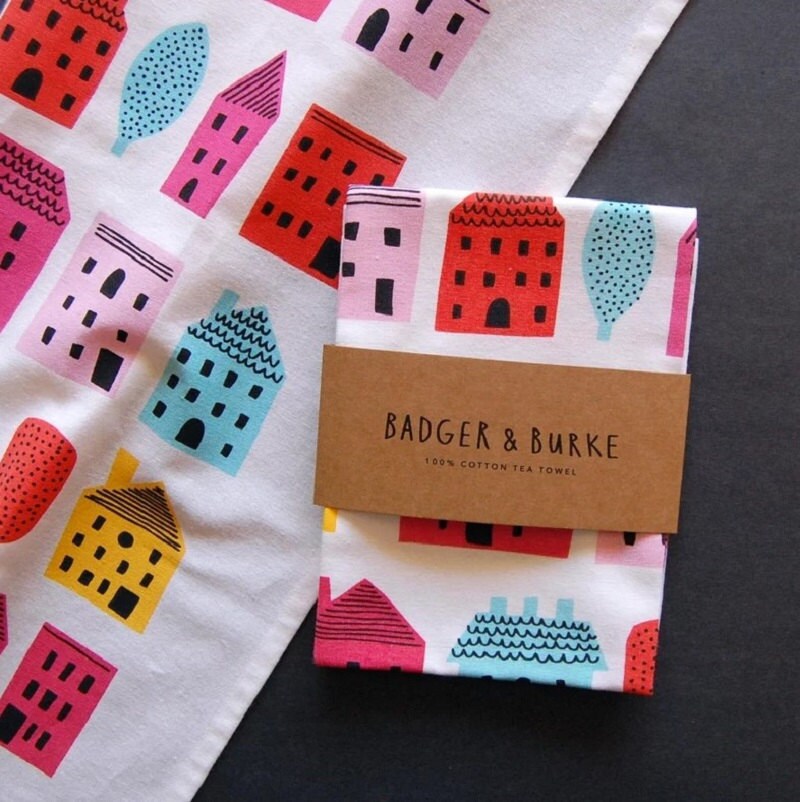 SHOP: Little houses tea towel from Badger and Burke, $19
For a touch of fun and a splash of color, these 100% cotton tea towels by Canadian small shop, Badger & Burke, feature boldly colored houses and trees to liven up your kitchen space. Customers love this tea towel's quality and its vibrant design.
3. Nordic design tea towel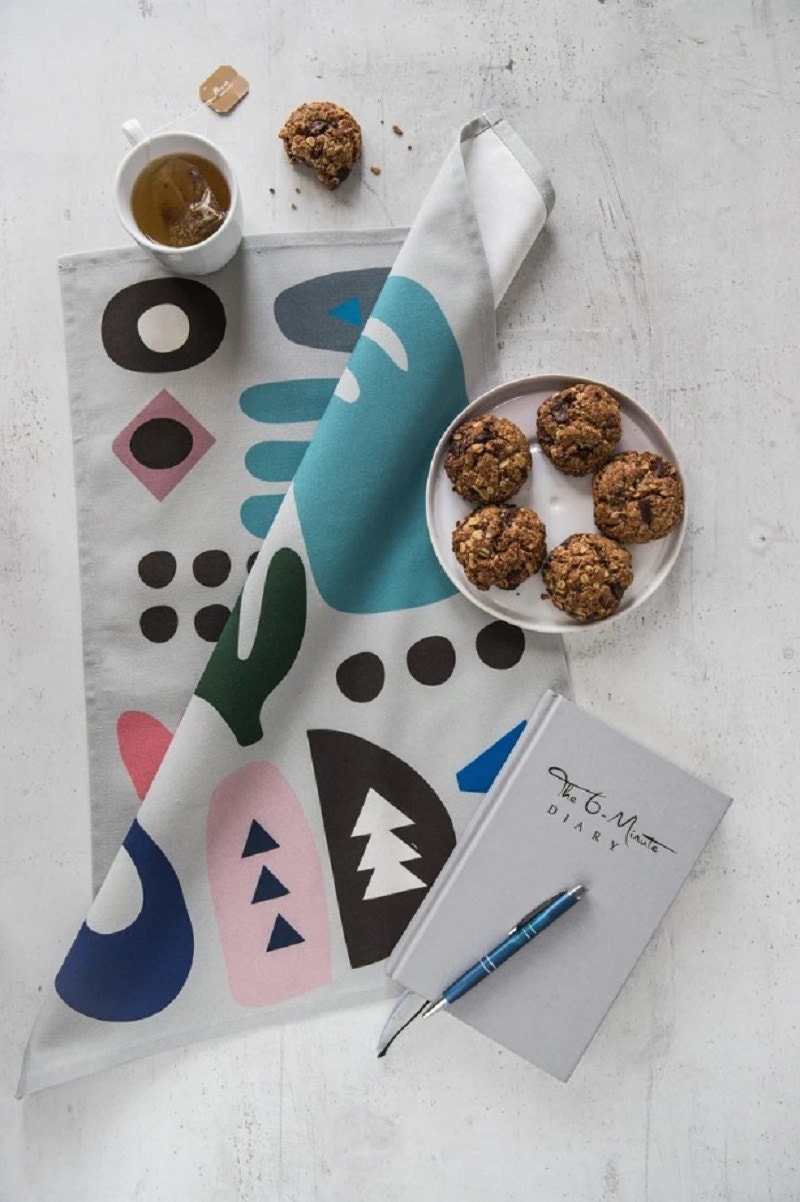 SHOP: Nordic tea towel from Softer and Wild, $13
Handmade and designed by a small business based in Lewes—a small town in East Sussex, UK—these tea towels feature a '70s-inspired Scandinavian style, with colorful yet mild shades that can provide a playful accent to a kitchen space. They're made of 100% cotton and can be machine-washed.
4. The Orange Grove tea towel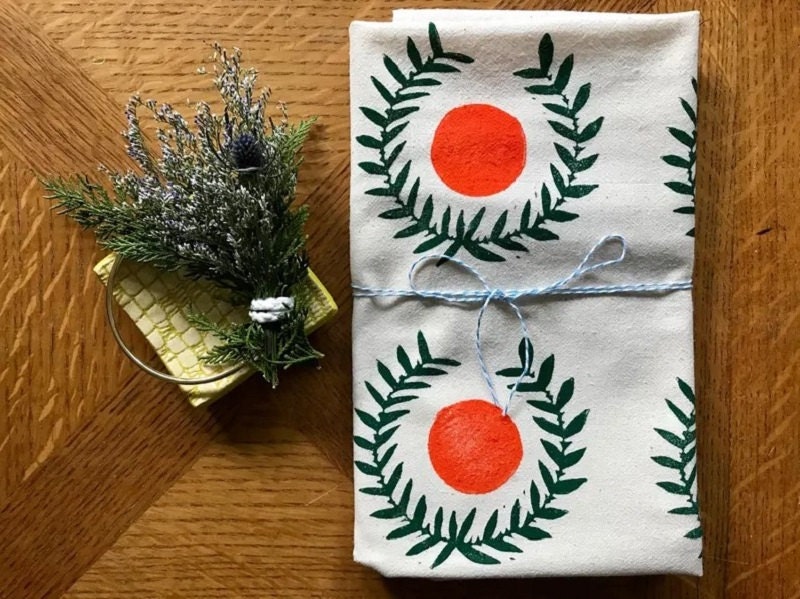 SHOP: Block printed tea towel from SRM Prints, $31
Providing a distinctive touch, the pattern on these beautiful tea towels is designed and hand carved on a printing block by the seller. The paint used is oil-based and non-toxic, and buyers love how soft and attractive they are. Not only are these tea towels excellent quality, they're supersized too at 27 inches in length, and you can put them in the washer and dryer on low settings, too.
5. Pumpkin Toss pattern tea towel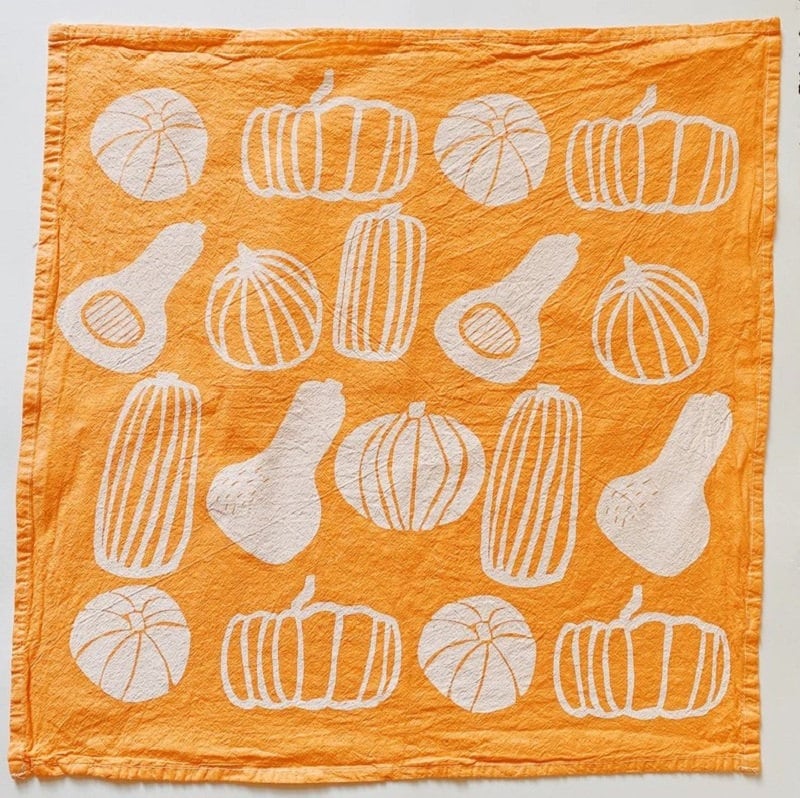 SHOP: Screen printed tea towel from Julie Peach, from $22
These cute pumpkin towels have been hand designed by the creator and printed in a green-certified print shop in Denver. The material is a 100% cotton which is known for being an extremely absorbent material, and buyers describe them as "bright and beautifully done," "soft, big, and of the best quality," and say that "the art work is so vibrant, playful and gorgeous."
Best black and white kitchen towels
For adding style and convenience to any kitchen, you can't go wrong with a minimal black and white hand towel.
6. Cotton garden tea towel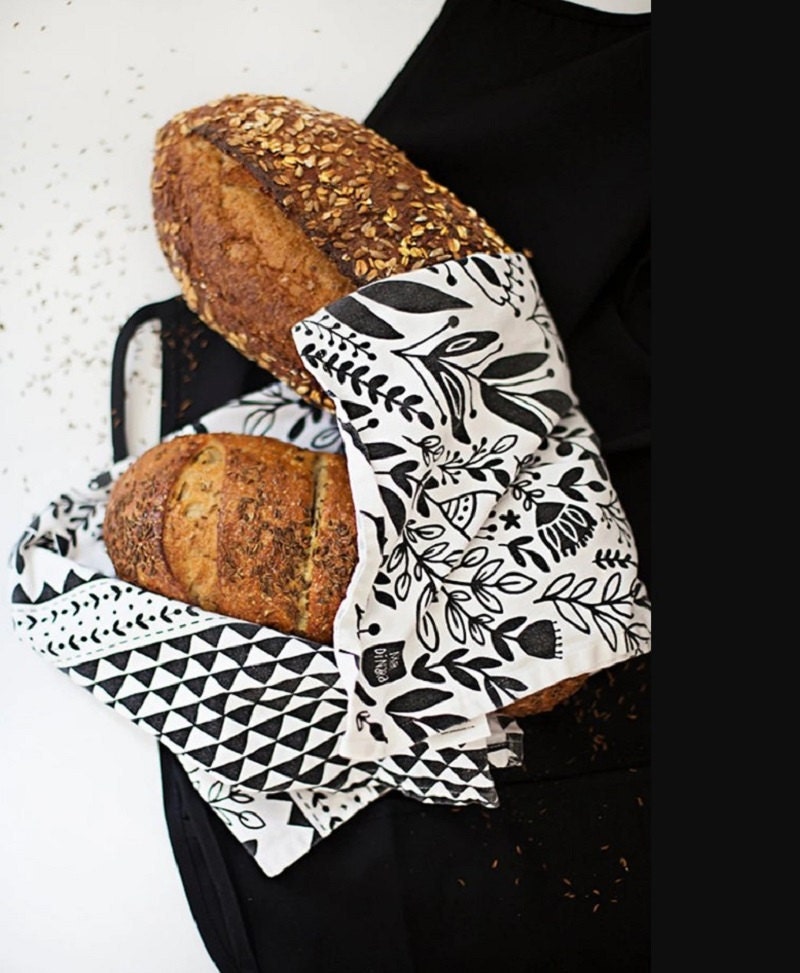 SHOP: Tea towel with a complimentary blank recipe card from MirDinara, from $23
If you're a fan of the monochrome look, but still like a convivial atmosphere, these black and white garden-print tea towels are just for you. These towels also make for an excellent gift as they come with a gift wrapping option, and the seller adds in a complimentary blank recipe card, too.
7. Hello Summer kitchen tea towel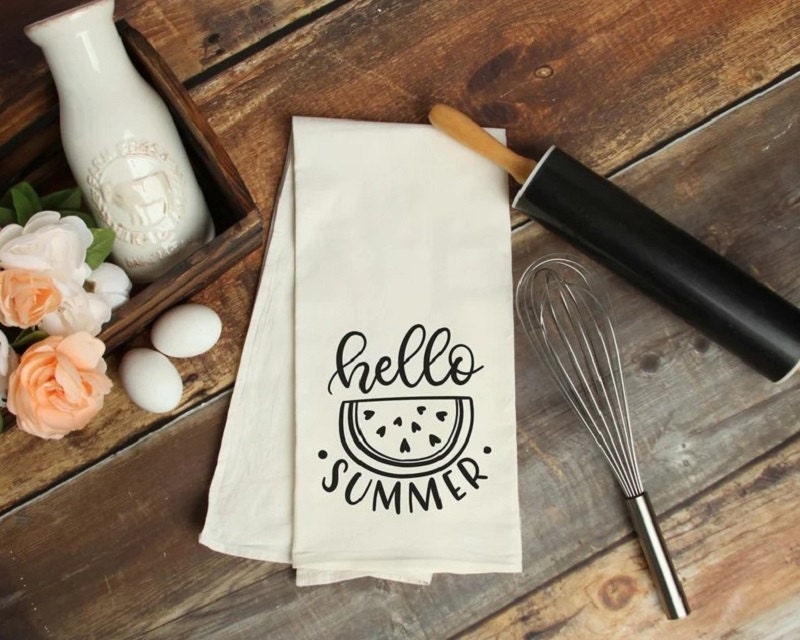 SHOP: Farmhouse decor flour sack towel from Firefly Wishes, $16
Simple and friendly, these black and white tea towels are made from premium-grade, 100% flour sack cotton that is highly durable and will stay looking new no matter how many times you wash them. Made in Crystal Lake, Illinois, these towels are 30 by 30 inches square and thoughtfully hemmed on each side to prevent fraying—further adding to their durability.
8. Black and white floral dishcloth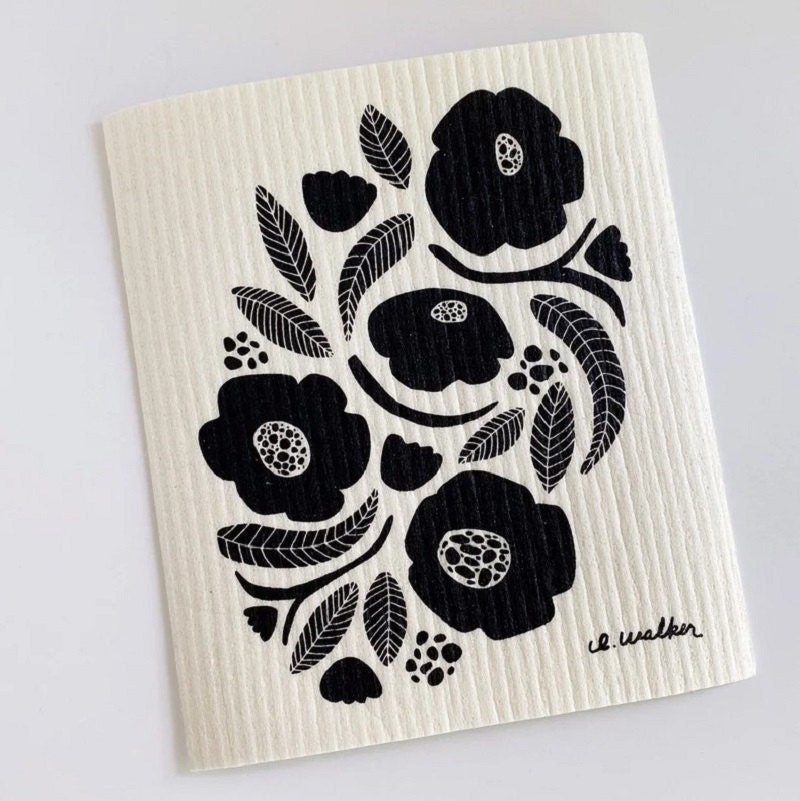 SHOP: Swedish dishcloth from Emily Walker Art Design, $9
Made from a biodegradable cellulose and all natural cotton blend, these highly absorbent dishcloths provide a practical and economical alternative to paper kitchen towels. These affordable cloths can even be put in the dishwasher for cleaning, and are made to be reused hundreds of times.
9. Zodiac kitchen towel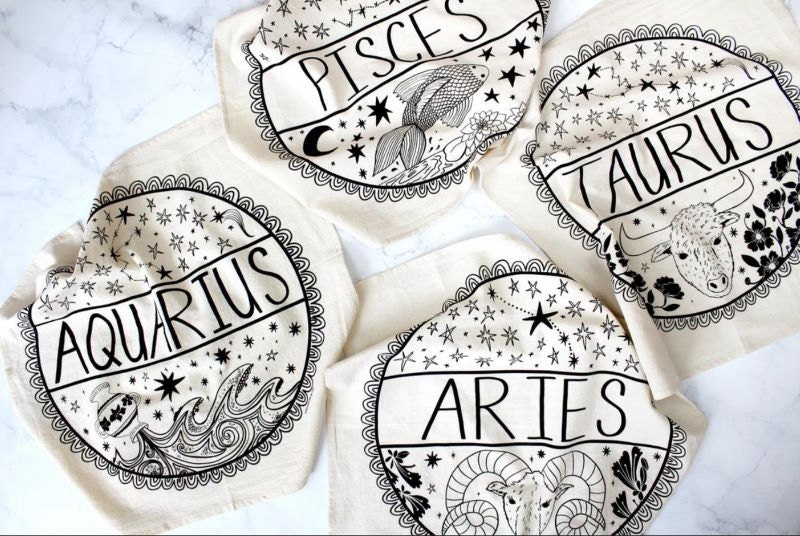 SHOP: Zodiac black and white towels from Calhoun & Co, $15
Based in Brooklyn, New York, Calhoun & Co.'s goal is to "produce fun and lighthearted products with cozy weekend vibes" and that's exactly what this small shop has done with this black and white, zodiac print kitchen towel. The towel is made from a machine-washable terry cloth material, and choose from the 12 star signs.
10. Geometric bohemian towel set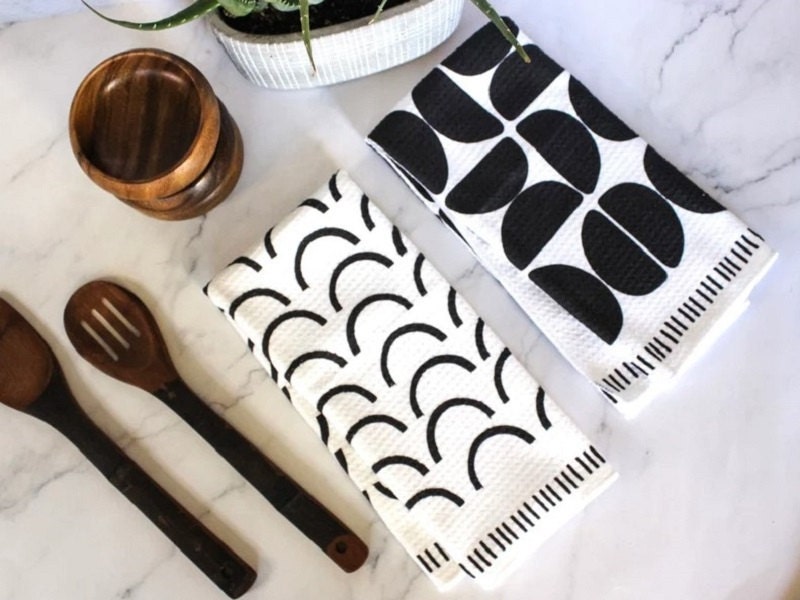 SHOP: Mono geo boho towel set from Render, $28
If monochrome and geometric is more your bag, you'll love these black and white boho towels that come in a set of two. These modern towels are made with a highly absorbent waffle weave that is highly durable and even stain resistant. What's more, these eco-friendly towels are made using recycled water bottles.
Best customized kitchen towels
Why not add a personalized touch to your space with one of these bespoke, personalized hand towels that can be custom made just for you?
11. Family recipe keepsake kitchen towel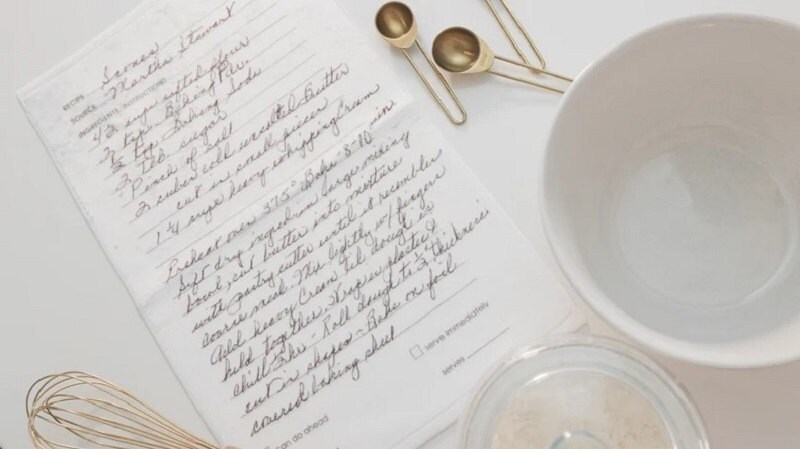 SHOP: Custom printed kitchen towel from By Cuddles, $18
"This isn't your ordinary tea towel," wrote one happy customer, "it's much nicer." We can't help but wholeheartedly agree! Practical as well as nostalgic, these towels feature a handwritten recipe of your choosing—perhaps for Grandma's cookies or your own personal fave— and add a personalized touch to any kitchen. They also make an original and sentimental gift idea.
Best linen kitchen towels
One of the best fabrics for kitchen towels, linen is naturally soft, easily washable, highly durable, moisture-wicking, and absorbent.
12. Handmade soft linen towel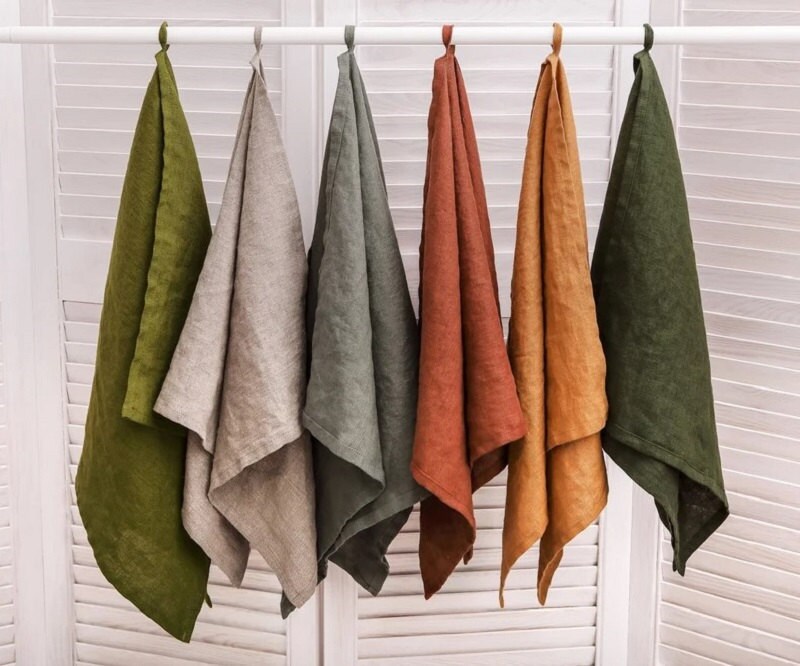 SHOP: Eco tea towel from LinenDi, from $10
Available in a grand selection of 47 colors and eight different sizes, you're sure to find the perfect linen tea towel for your needs from this small Lithuanian-based shop. Made with 100% local organic linen, these towels have, according to many happy shoppers, "rich colors with a beautiful sheen," are "great quality linen," "well made," "fast drying", and the "best choice ever." The wide selection also makes these towels a great gift option or favor for a bridal or baby shower as you can choose one to perfectly match the theme.
13. Natural towel with fringes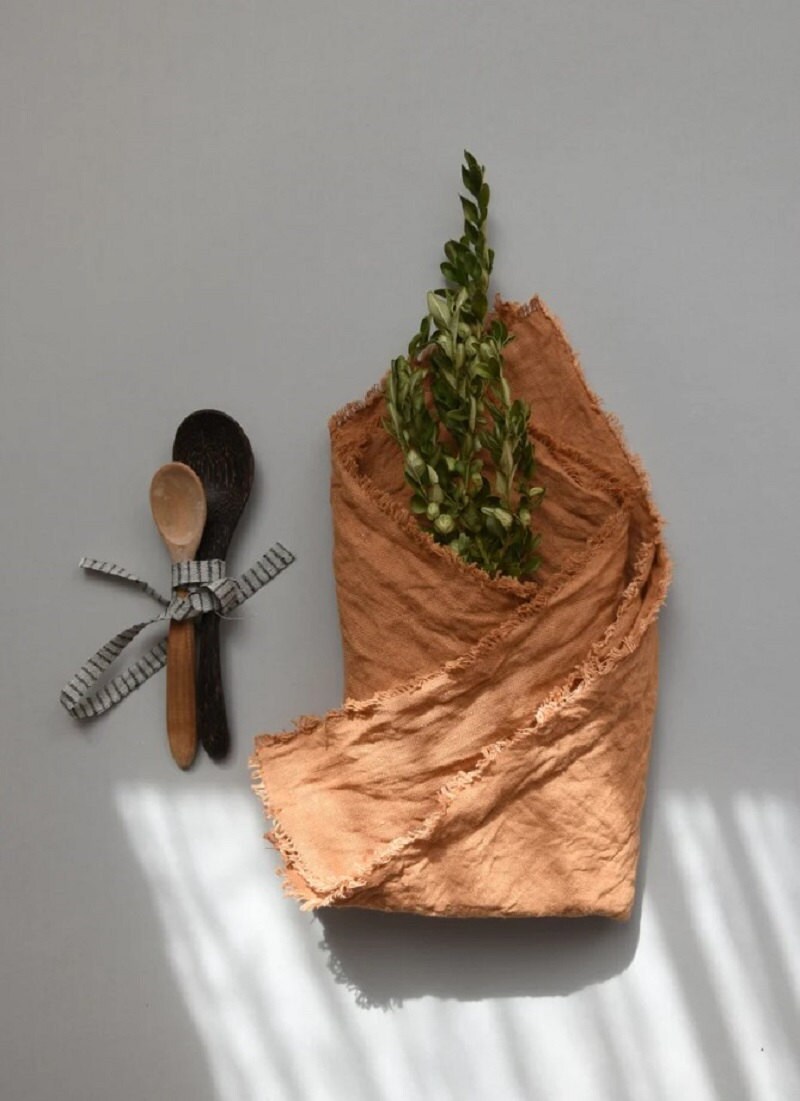 SHOP: Washed linen tea towel from my Blue Meadow, from $20
These lightweight kitchen towels are super soft, absorbent, and quick-drying. Made from 100% linen in a gorgeously rustic terracotta shade, one customer raved that they "go perfectly in my farmhouse/French-style kitchen," and another loved how they "are just the right amount of rustic and great quality." Another buyer mentioned that the towels "have softened beautifully with use," confirming that they just get better over time.
14. French style linen towels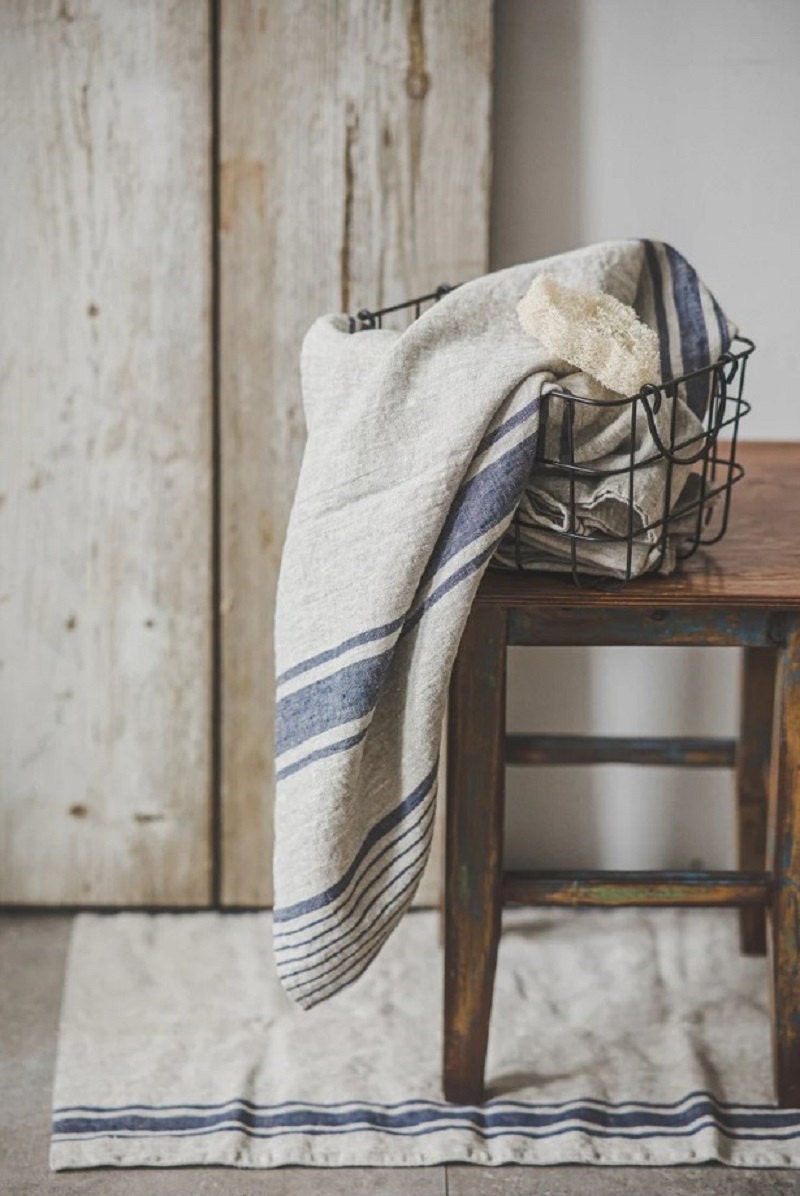 SHOP: Farmhouse striped towels from Forestland Linen, from $33
The classic yet familiar look and feel of these French-style linen towels will make them fit right into any kitchen. They're available with either blue, cherry red, black, or green stripes, in three different sizes, and the linen material, according to one happy customer, "has heft," and "exceeded expectations." Praise from more buyers includes that the items are "beautiful, well-made towels," "very absorbent, and the linen is great quality."
How do we pick the best kitchen towels?
As Etsy Journal editors and contributors research and curate shopping guides for some of the best-loved items on Etsy, we thoughtfully consider the creativity, customization, and craftsmanship that go into each product. We also consider buyer reviews, item ratings, and customer service, and tap the expertise of our in-house merchandising and trends experts to uncover high-quality finds for every budget. You can find more information about each item in the seller's listing details and can take a look at their individual shop policies and reviews, too.