Get organized all year with these picks for the very best planners to help keep you on track.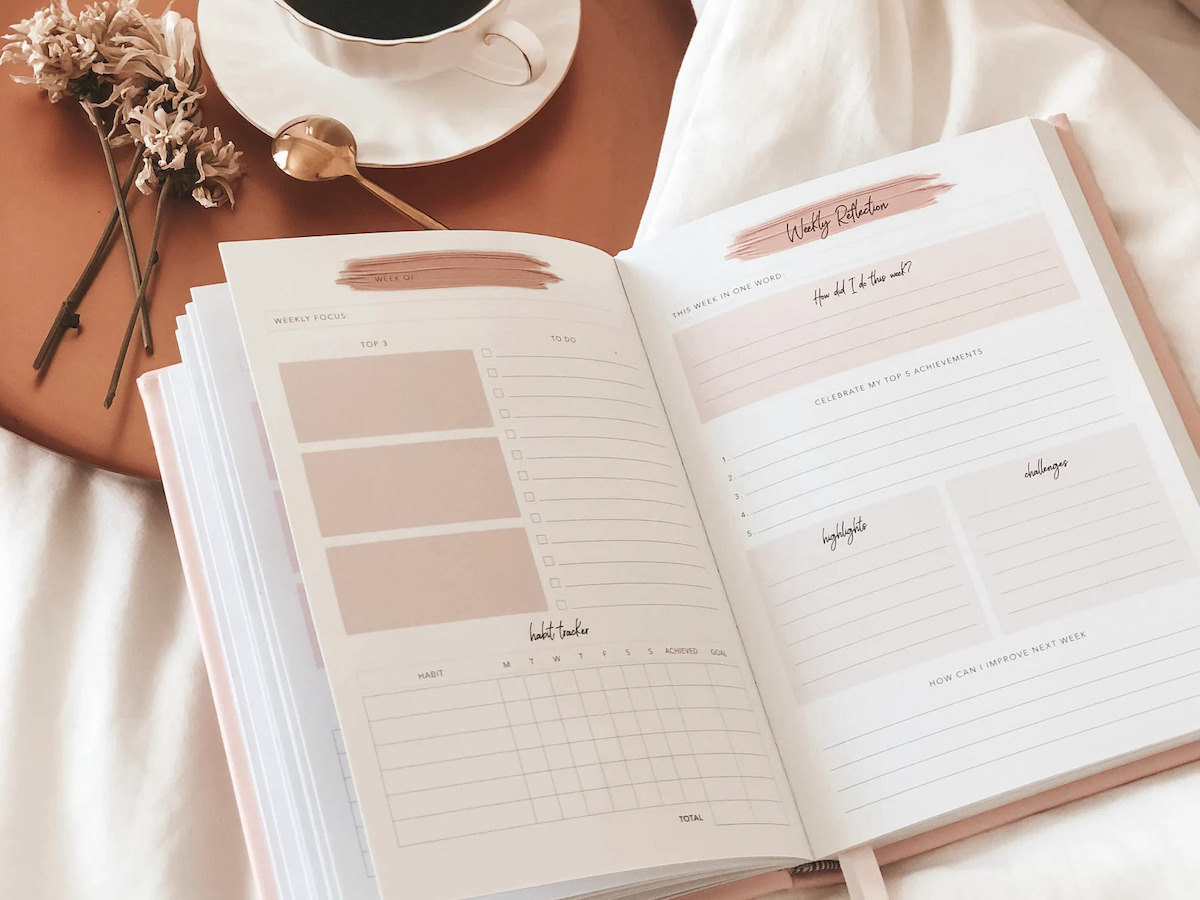 From reminders and appointments to the greater goals in life like planning a special event and owning your finances, a daily planner is a great way to stay focused on your goals. But who says getting organized has to be a bore? These picks are both stylish and functional, from personalized covers and custom interiors that function just the way you want to print-ready downloads you can replenish over and over, these are some of the best planners, designed by the talented small business owners on Etsy and loved by happy buyers.
Best productivity planners
Productivity planners are typically intended to help you overcome procrastination by guiding you through outlining and working toward your goals. So if you've been thinking about getting more organized but haven't quite gotten started yet, this is the planner style for you. Productivity planners often include an area for you to note your near-term and long-term goals as well as the steps you'll need to take to make them happen.
1. Best time blocking planner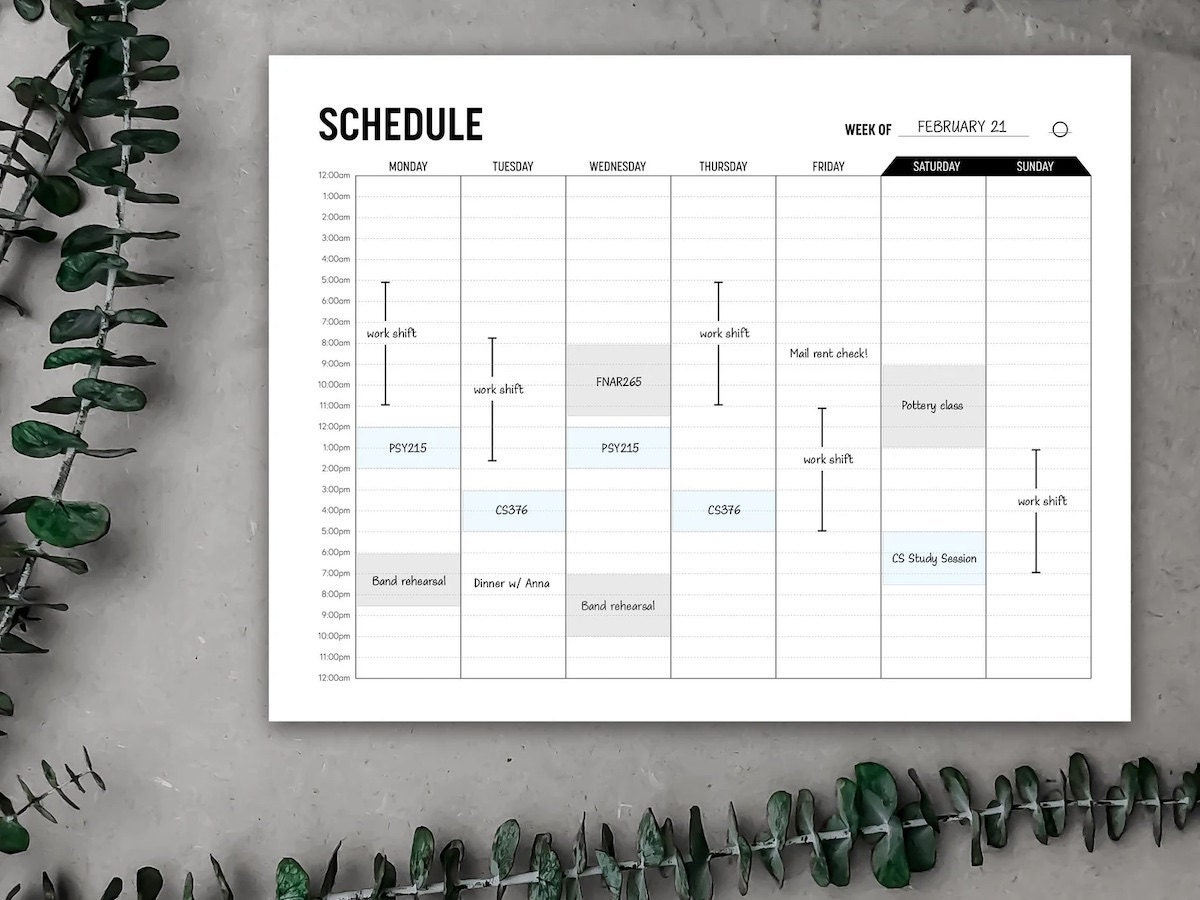 SHOP: Printable time blocking planner from The Pacific Line, $3.50
Need a last-minute planner? This printable planner template is perfect for time-blocking your day. The 24-hour schedule means you can plan your entire day at a glance, and priorities and tasks are entered separately, so you can work toward meeting both throughout the day.
2. Printable 24-hour productivity planner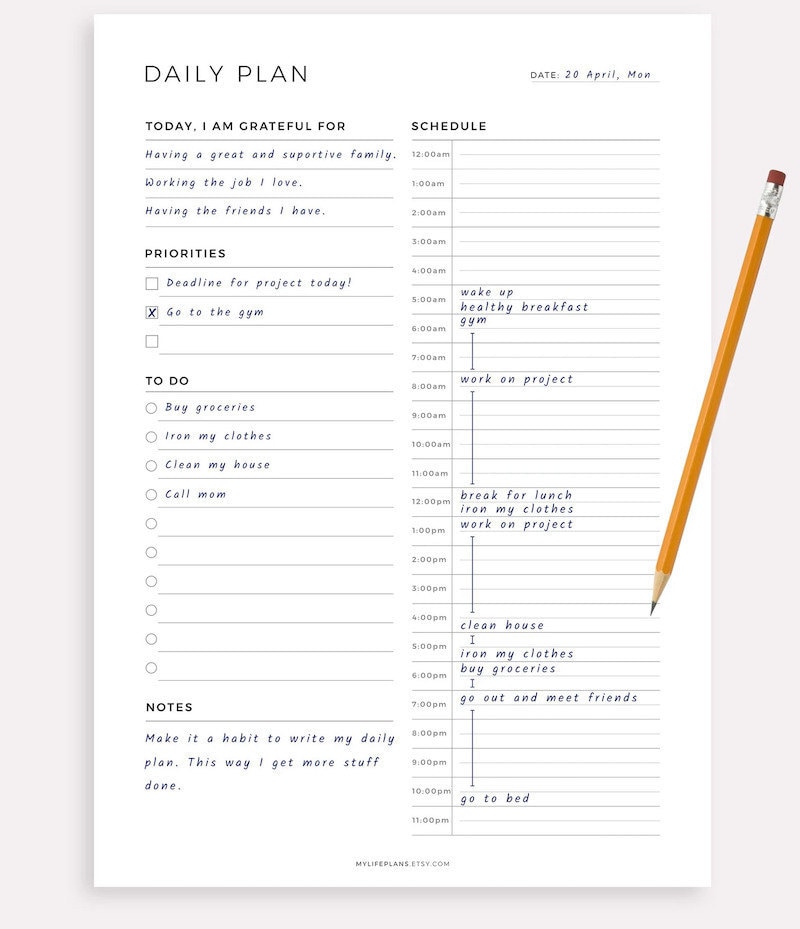 SHOP: 24-hour printable planner page from My Life Plans, $2
Buyers love the minimalist design of these printable planner pages. Just download the template and print as many as you need. Each day begins with a section where you can note what you're grateful for, and the simple design is easily adapted for both work and life goals.
Best budgeting notebooks
Whether you're saving for a dream getaway or setting personal financial goals, a budgeting notebook can help you stay on track. These financial planners often feature areas to organize bill due dates, ongoing subscriptions, account details, and financial goals so you can celebrate your progress.
3. Motivational financial planner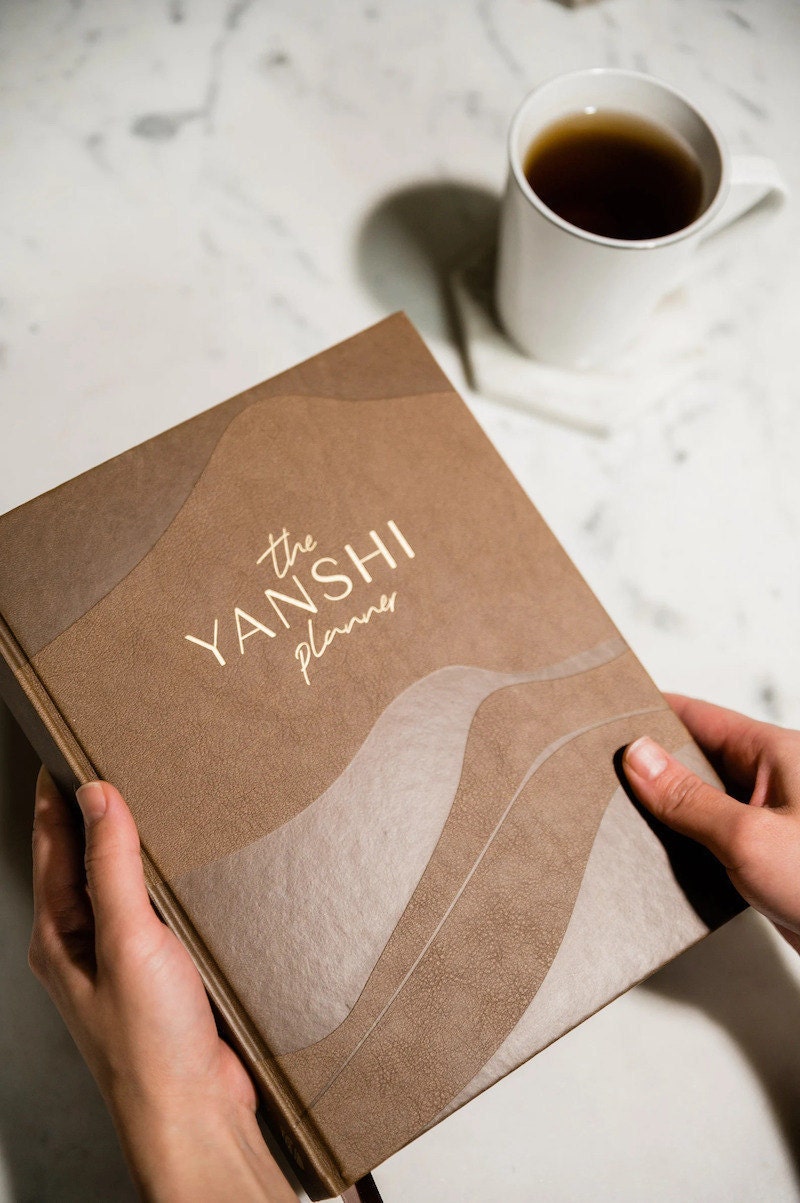 SHOP: Monthly financial planner from The Yanshi Planner, $50
Part financial planner, part motivational guide, this monthly budget planner features more than 320 pages designed to help you set and meet your goals. In addition to practical trackers for savings, income, expenses, and bills, you'll also find hidden gems on the pages including motivational quotes and challenges designed to inspire your success.
4. Monthly bill tracker notebook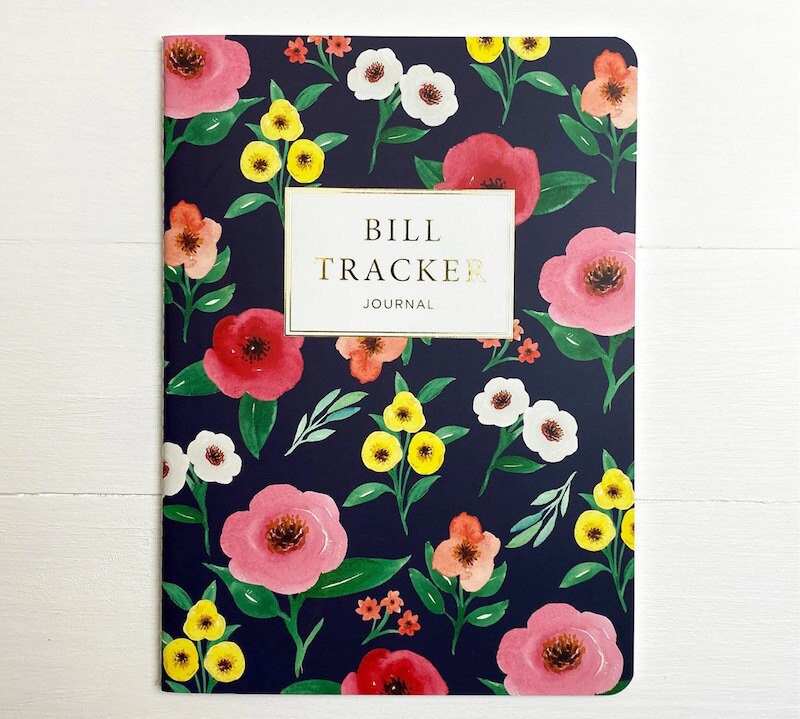 SHOP: Undated bill tracker notebook from Daisy & Decor, from $12
Start your financial planning any time of the year thanks to the undated format of this finance planner notebook. Buyers rave about the range of planning tools in each notebook, including a weekly calendar, checklist, and annual bills tracker.
5. Budget planner notebook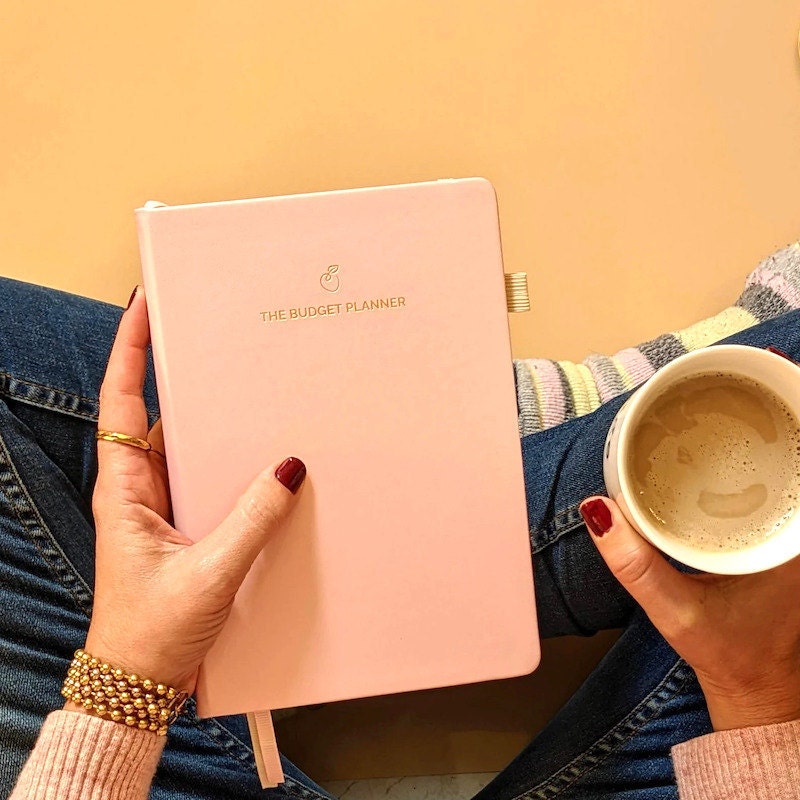 SHOP: Rose gold budget planner from Life and Apples, $16
If you're a dot-grid journal fan, this planner is for you. In addition to monthly goals and priorities, this financial planner includes dot-grid notes pages and a vision board section where you can add a collage to inspire your savings goals.
Best academic planners
As you plan for a new school year, either as a student or an educator, an academic planner can be a welcome companion. From tracking daily assignments and long-term deadlines to noting much-needed holidays and school breaks, these academic planners earn an A+ for organization.
6. Personalized weekly student planner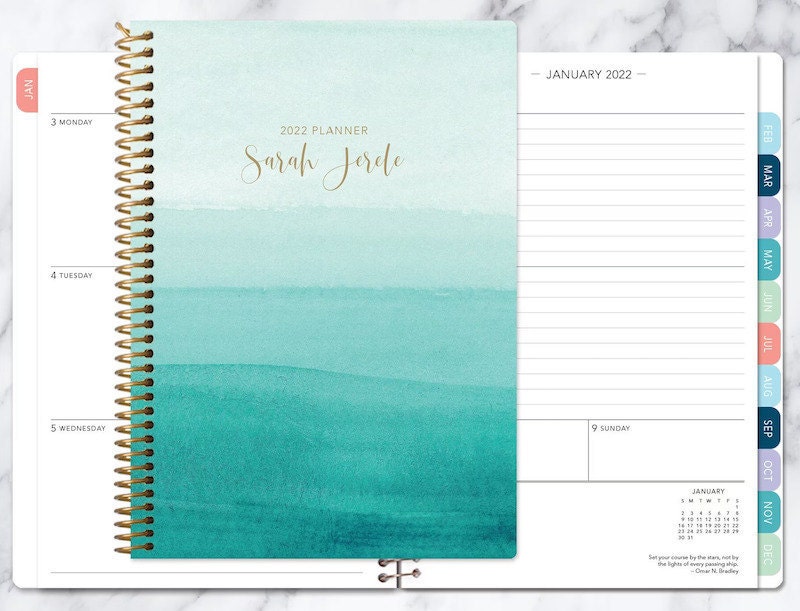 SHOP: Ombré academic planner from Posy Paper, from $23
This student planner can be customized just for you. Choose your starting month, a front cover personalization, and then whether or not you'd like tabs on the pages. The size is a plus, too! Buyers rave about its portability and the quality construction that's durable but never bulky.
7. Personalized lesson planner notebook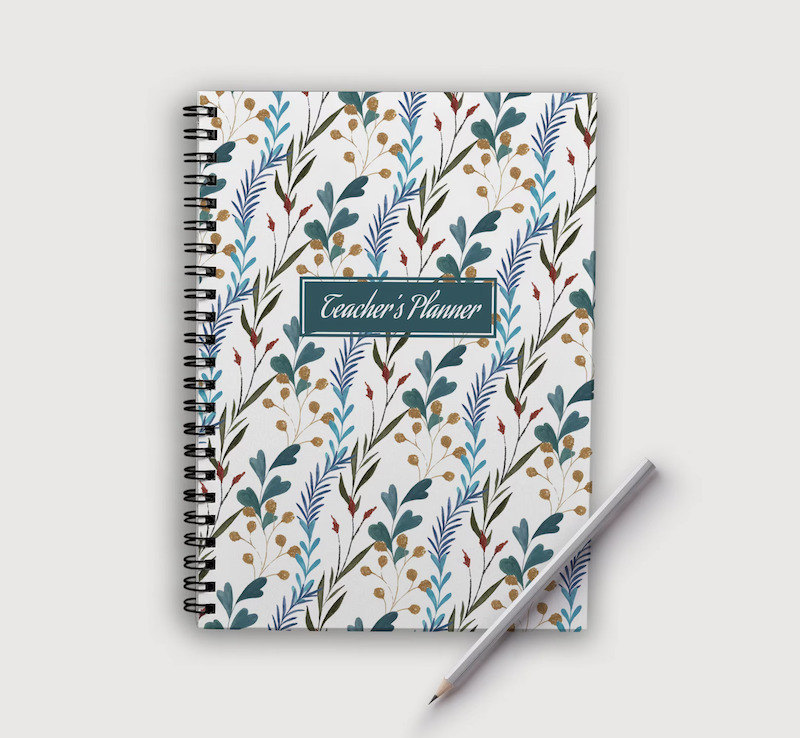 SHOP: Teacher's planner from Twenty Two Kisses, from $48
In addition to lesson planning tools, this academic planner for teachers features a helpful directory page where you can note contact info for the parents and staff members you correspond with most often.
Best planners for moms
Whether it's activity schedules, chores, to-do's, grocery lists, important appointments, or more, these household planners are designed to help moms stay organized and feel accomplished.
8. Printable household binder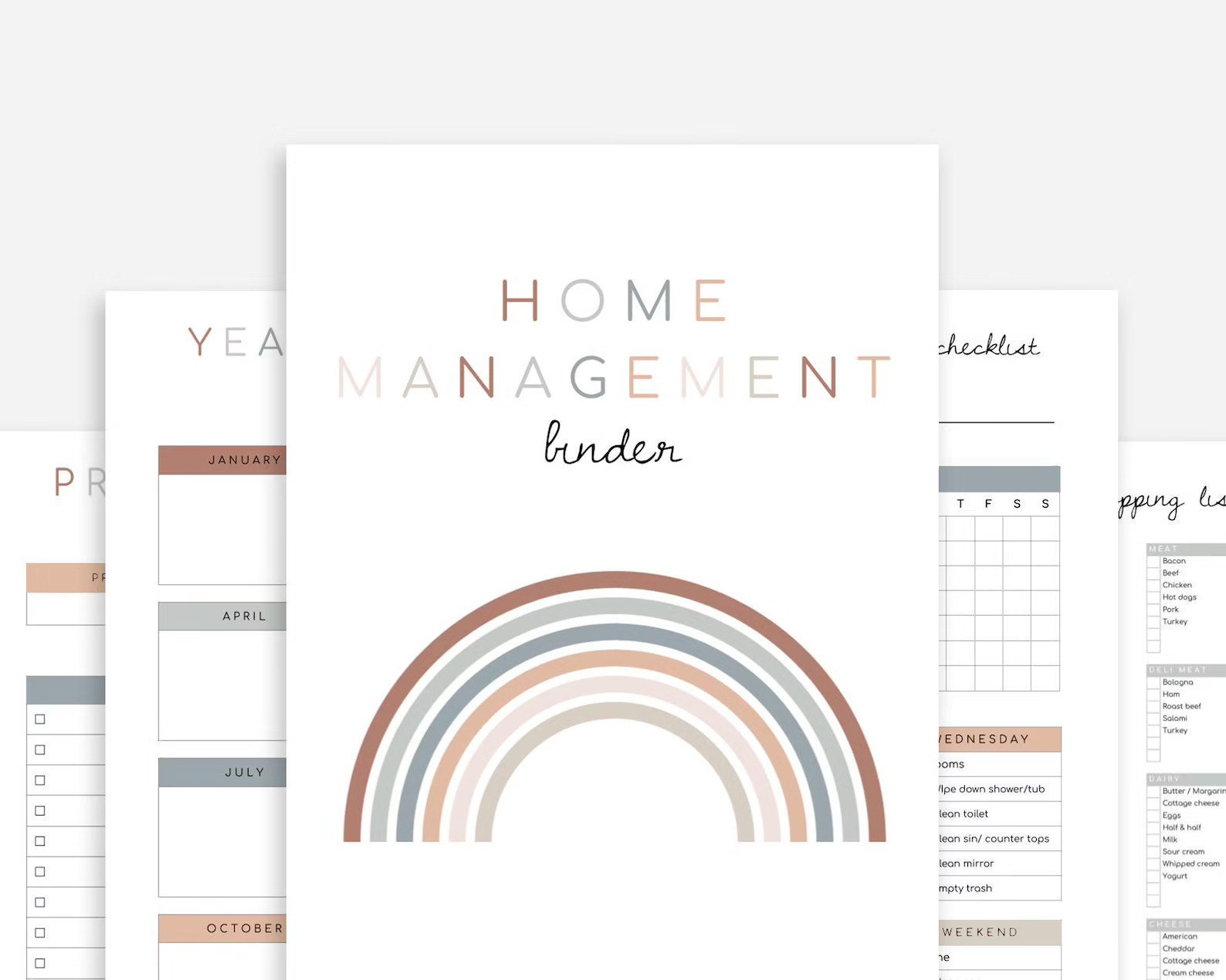 SHOP: Home management planner from Design Studio Teti, $8
This printable planner for moms features 60 pages of helpful templates that can be combined to create a household binder that's just right for your family. The kit includes sheets for important contact information, financial planning, academic notes, personal checklists, and monthly calendars. The pretty pastel color scheme is a plus, too, according to reviews.
9. Set of perpetual organizers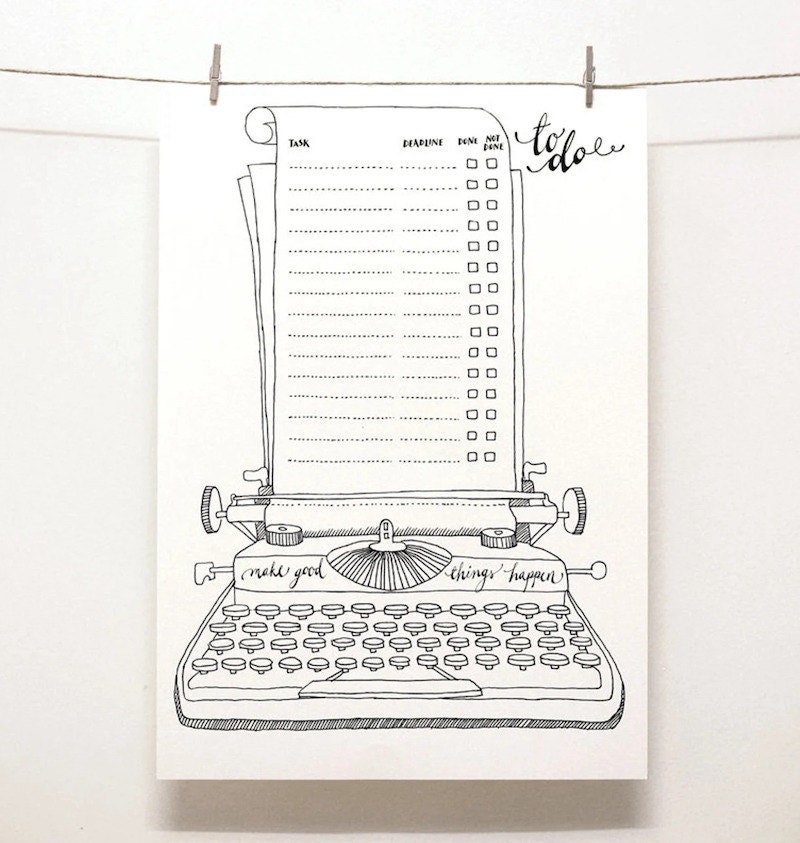 SHOP: Set of three printable organizer templates from Sky Goodies, $5
This set of three printable planners for moms includes a bill reminder template, weekly organizers, and to do lists. Print what you need and keep a set on-hand so you're always ready to start a list and tackle your to-do's. The done/not done checklist along the side adds an element of fun and is an easy way to track your progress at a glance.
10. Checklist chalkboard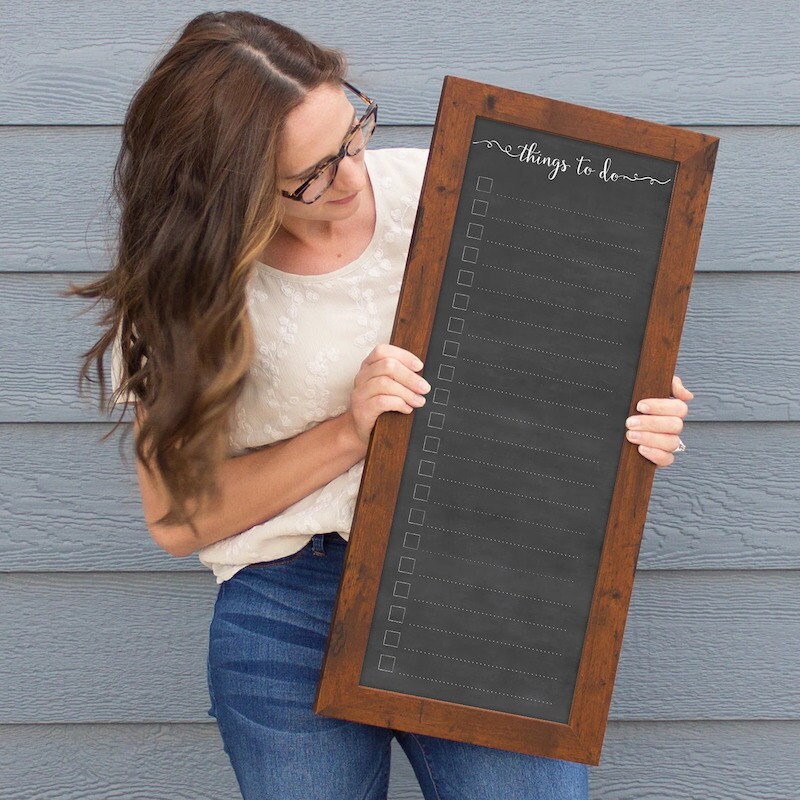 SHOP: Planner chalkboard from Circle & Square Decor, from $70
Proudly place your to-do list for the family to see (and maybe even jump in on!) with this chalkboard-style, dry erase checklist. The title can be personalized with the text of your choice and the frame color is up to you, too.
Best daily planners
As you shop for the best daily planner for you, think about how you'd like to use this tool each day. Larger format daily planners are great alongside a cup of coffee at the kitchen counter as you plan the day and then step away. If you prefer to keep your to-do list close at-hand, quite literally, opt for a smaller pocket planner you can bring with you throughout the day.
11. A daily planner that incorporates self-care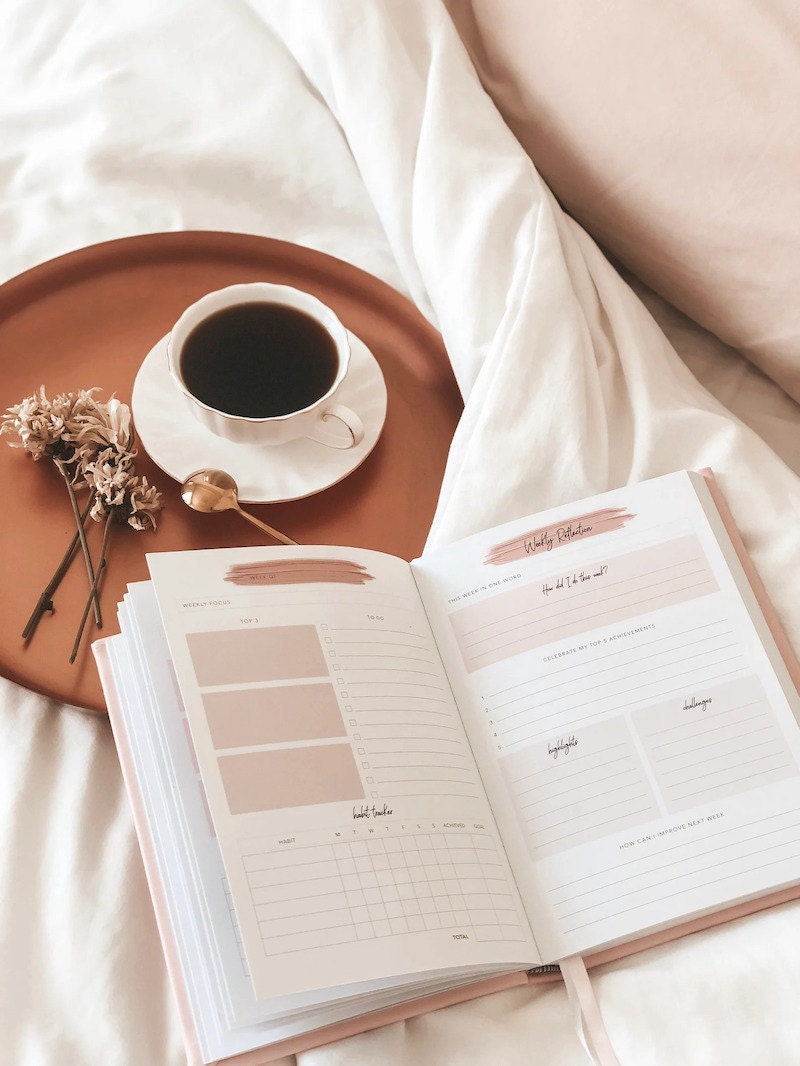 SHOP: One Day at a Time daily planner from The Lamare, $36
Set daily intentions, reflect on challenges, and commit to self-care as you use this motivational daily planner to guide you. Buyers love the way this planner helps them focus on the day at-hand rather than feeling overwhelmed with planning a week or more at a time.
12. A daily (sort of) planner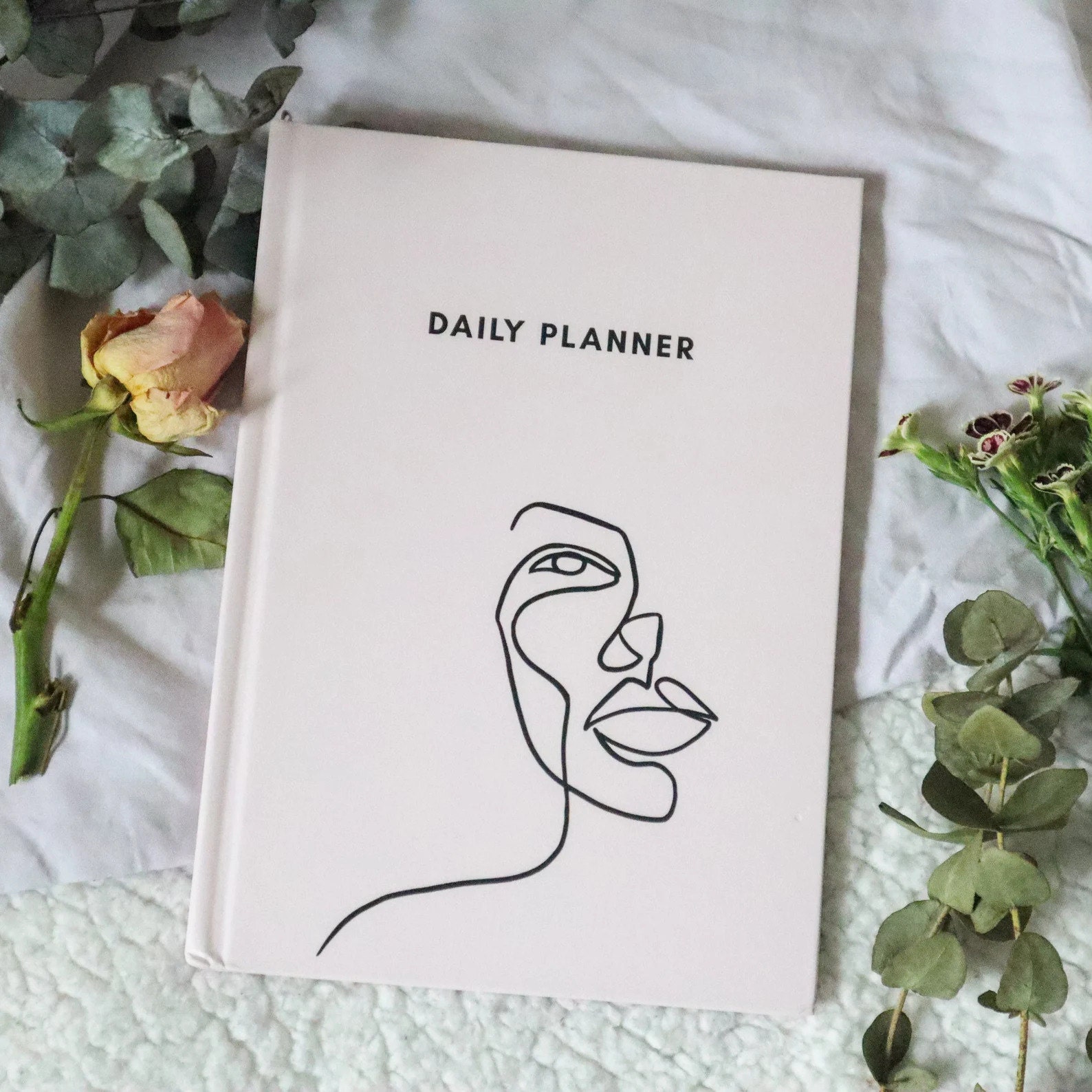 SHOP: Wellness planner from Love Is My Protest, $22
This daily diary is undated and designed to cover the average number of working days in a year, meaning there's no pressure to use it each and every day. In addition to spaces for daily tasks and notes, each page includes areas with titles like "The Best Moment of the Day" to encourage you to reflect and wrap up each day with gratitude.
Best wedding planners
If you're a traditional pencil-to-paper kind of bride, these wedding planners are the perfect way to keep track of your to-do's before the I do's. The best part? These planners double as a special wedding keepsake you can look back through over the years and remember these precious planning moments.
13. Engagement journal and memory book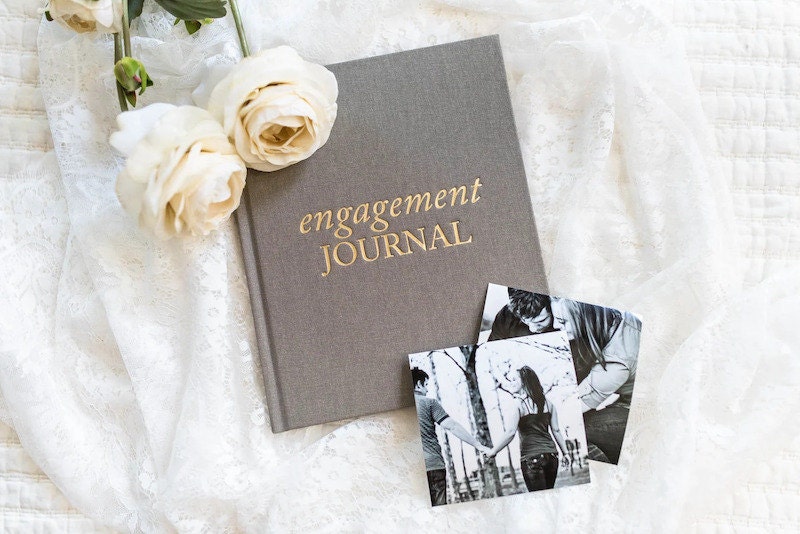 SHOP: Engagement journal from Duncan & Stone, $40
In addition to the necessary pages to track vendor information and important planning details, this heirloom-worthy journal includes space for you both to share your memories of the way you met, how the proposal happened, and all the relationship details that make up your unique love story.
14. Personalized wedding planner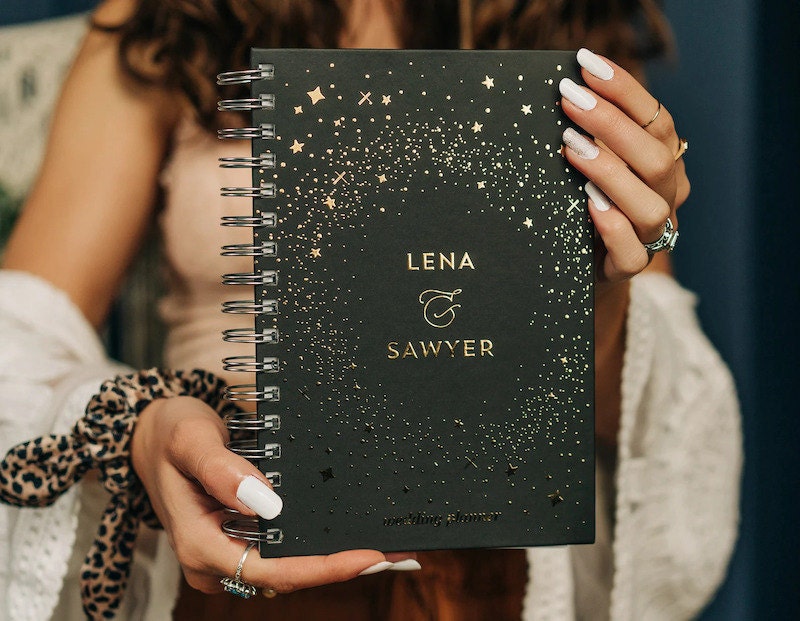 SHOP: Celestial wedding planner from Paper Peach Shop, from $40
For a love story that's written in the stars, this gilded celestial-themed wedding planning journal is the perfect way to track daily and weekly tasks, vendor contact information, and count down to the big event.
15. A set of wedding planning tools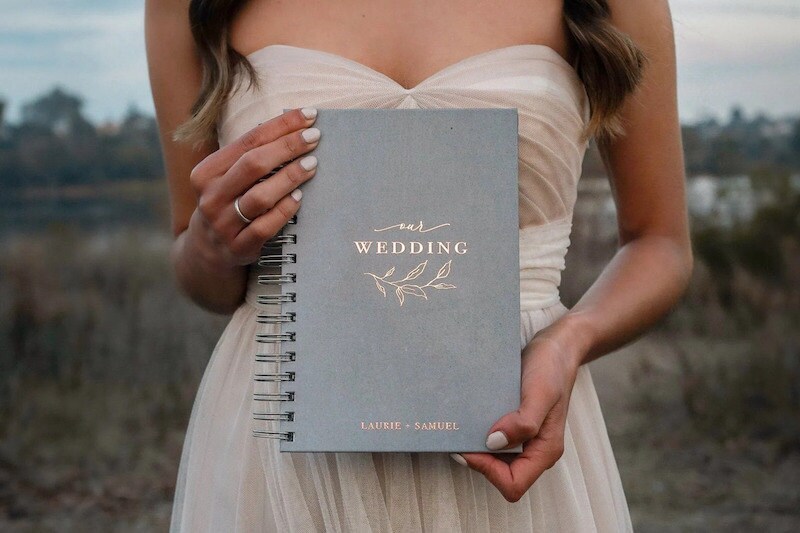 SHOP: Floral wedding planner from The Paper Memory, from $47
The perfect "something blue" to carry you through the planning process, this personalized wedding journal includes recommended checklists as well as space for you to create your own. The budget tracker is especially helpful.