Celebrate this important milestone with a sentimental retirement gift that's been made just for them.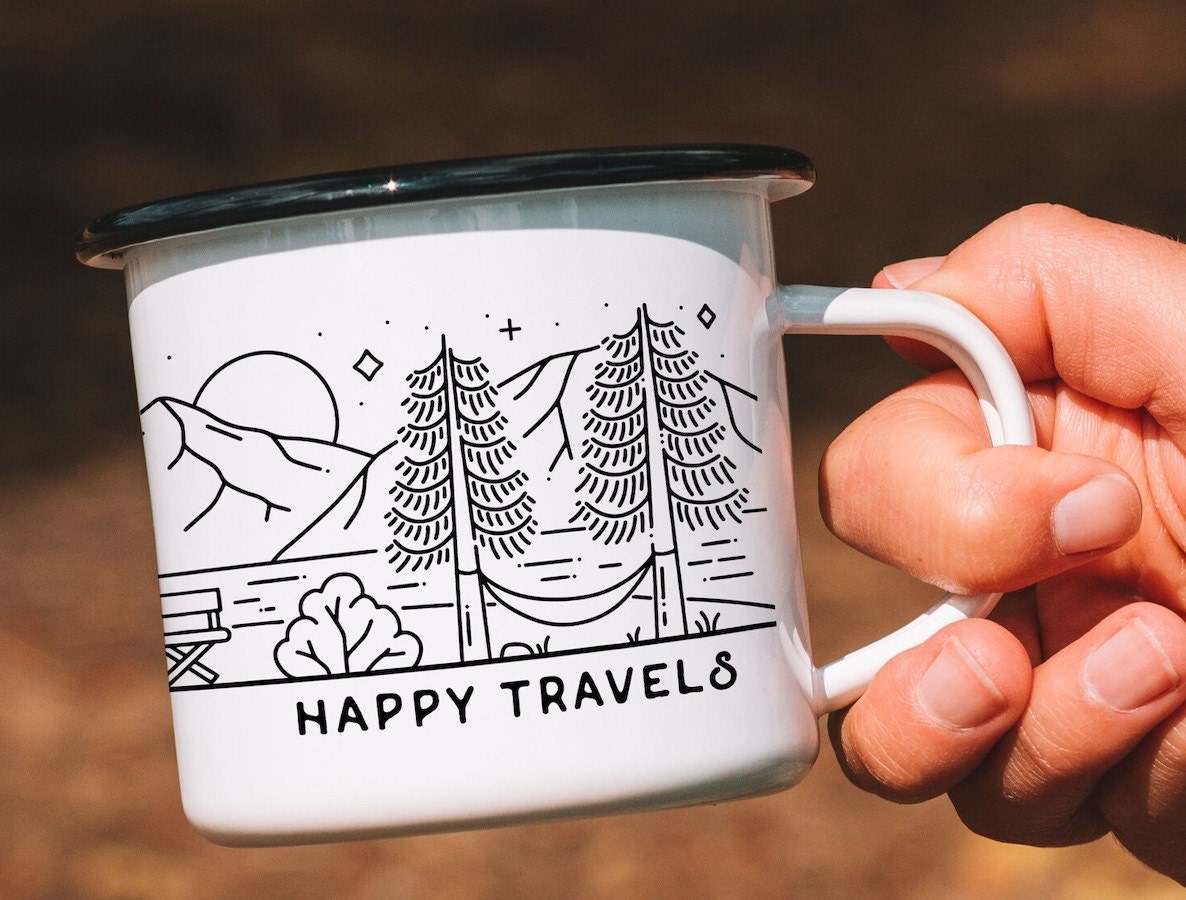 After years of dedicated, hard work, the time has come for a dear friend or loved one to retire and move on to the next chapter. To mark this tremendous feat and happy occasion in their lives, you'll want to gift them with something that's the equivalent of a standing ovation—something that can adequately applaud their hard work during all these years.
Whether it's a special item they can look at and feel proud of their amazing achievement, or something entertaining that they can enjoy now that they have much more time on their hands, we're found a selection of the best retirement presents for parents, friends, coworkers, and everyone in between. These gifts are handcrafted items from small businesses, which makes them all the more special.
See our picks for the best retirement gifts:
Read on to find the perfect retirement gift to express your heartfelt sentiments, no matter your budget.
Best retirement gifts for dads
Some things are hard to put into words, but we've found the best gifts for retiring fathers that perfectly say, "Thanks for all your hard work, Dad!"
1. Personalized grill tool set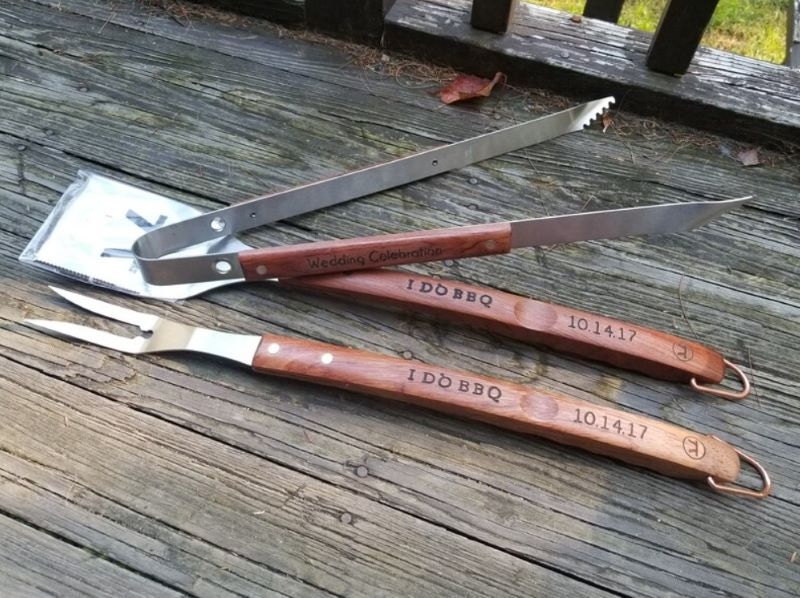 SHOP: Engraved BBQ tools from Rustic Craft, from $122
Now that he's retiring, you can expect the number of family barbecues to be kicked up a notch (yay!)! Help your dad become the master griller he's always dreamed of with this personalized, hand-engraved stainless steel and rosewood grill tool set, complete with spatula, fork, tongs, and basting brush.
2. Handmade fish hook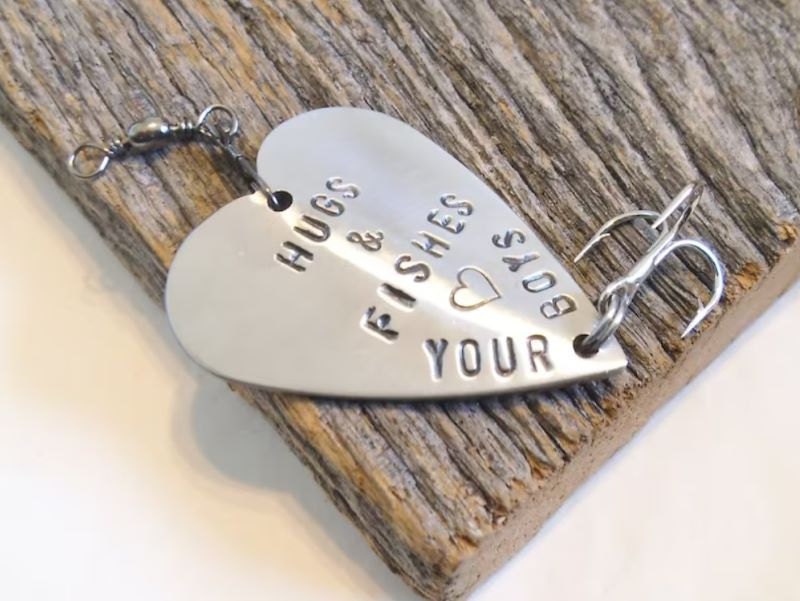 SHOP: Personalized fishing lure from C and T Custom Lures, from $32
If your old man is partial to a bit of fishing, he'll love this personalized stainless steel fishing lure that you can get engraved with a message or names of your choosing. "Such a cool, unique gift," wrote one happy buyer. "Good quality, fast production, fast shipping, unique, and I love that it's personalized!"
3. Leather luggage tag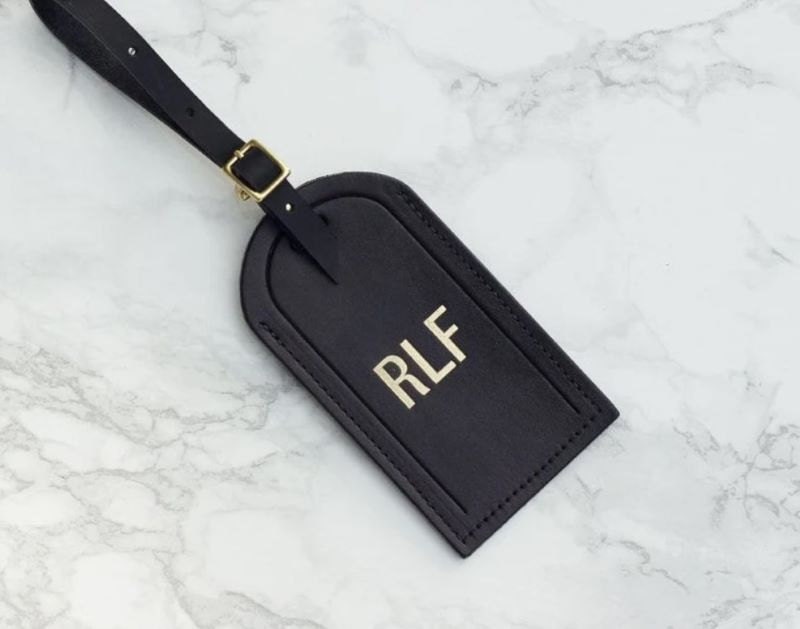 SHOP: Monogram unique luggage tag from Fitzy, from $53
You can expect that, now he's retired, your father will be doing all that traveling he's longed to do, but never had the time. To accompany him on all his trips, buy him this personalized full-grain leather luggage tag that's handmade in Toronto, Canada, and features solid brass hardware for extra durability. It's available in three leather colors, in a choice of lettering styles.
4. Personalized campfire coffee mug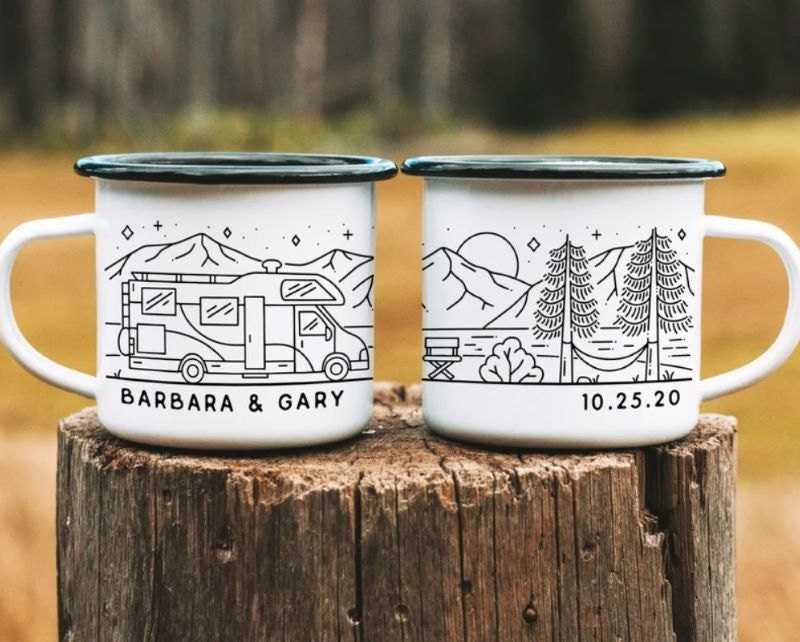 SHOP: Custom campervan enamel mug from Modish Outdoors, from $15
These personalized camping mugs are the perfect choice for anyone who loves spending time in the great outdoors. Made from metal and available in four styles, one customer wrote, "Beautifully printed, sturdy and also it was SO appreciated that they were packaged so nicely (wrapped in cellophane, tied with twine and in a little box)."
5. 'A Welcome Break' greeting card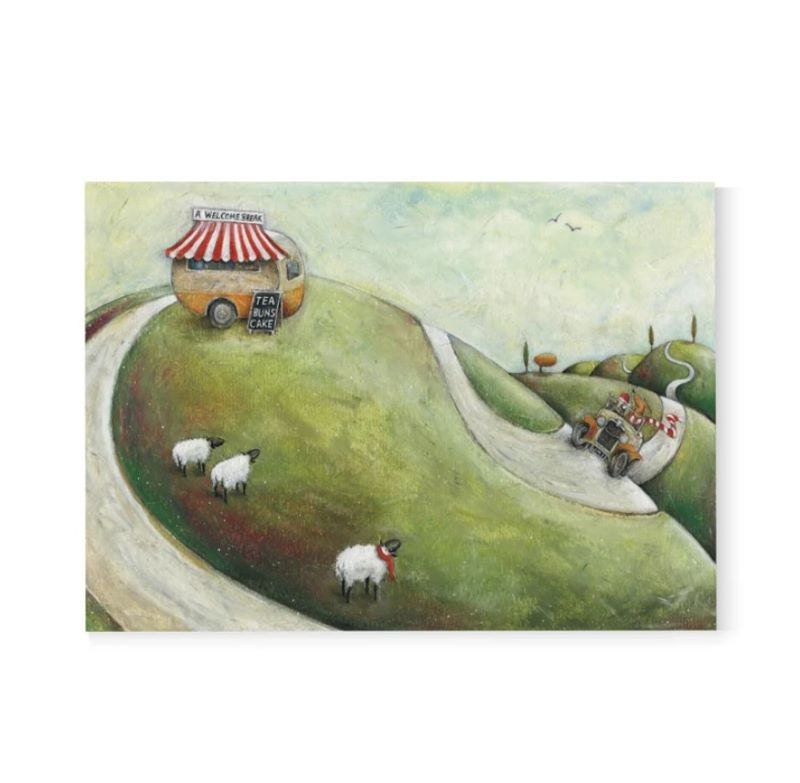 SHOP: Jack & Marjie greeting card from Country Colour, $3.50
This greeting card is so beautiful that the recipient will want to frame it at once. It's an affordable addition to any retirement gift, and an excellent way to write all your heartfelt thoughts now that your pops is retiring.
Best retirement gifts for mom
These retirement gifts for mom are the best way to thank the person who's been holding everything together all these years! Here's to a much deserved break for the leading lady of the home.
6. Leather zip pouch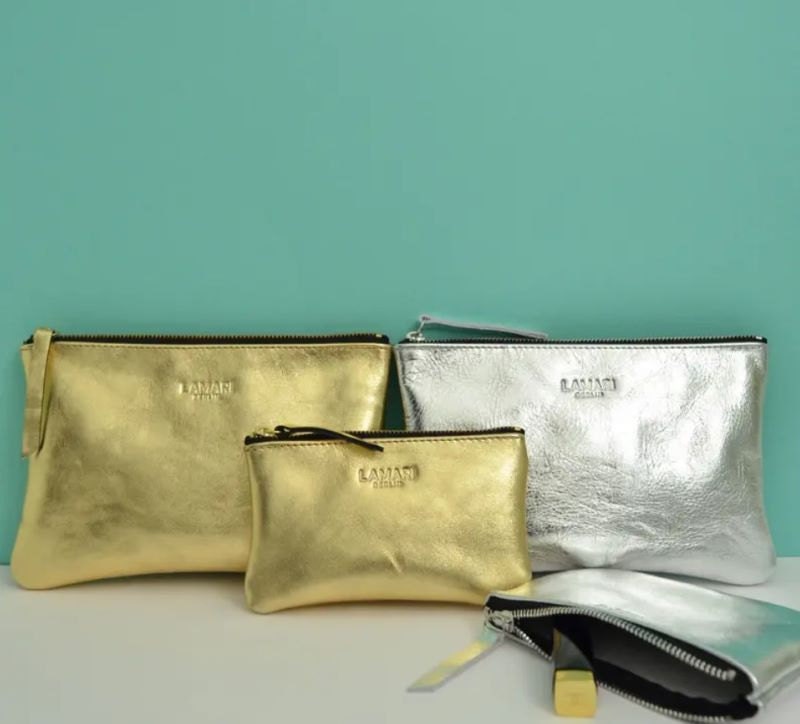 SHOP: Handmade leather cosmetic pouch from Lamari Berlin, $44
Dazzle your mom with this shiny and practical item she can use everyday. Made in Germany from real leather, this pouch can be used as a makeup bag, going-out clutch, or pencil case to suit a wide variety of needs.
7. Leather hiking journal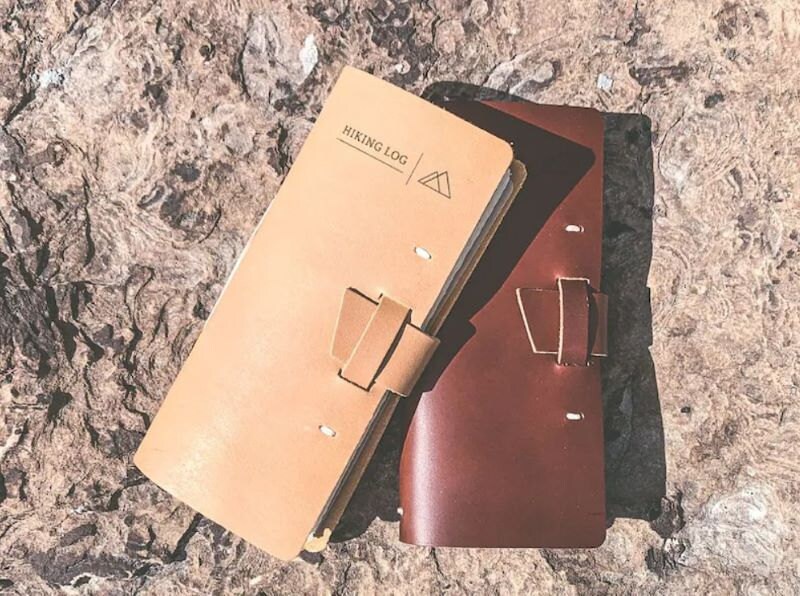 SHOP: Handcrafted leather hiking journal from Rustico, $49
If you've got an active mother, this hiking journal makes a special and unique gift she will surely appreciate. Not only does it look awesome, but it's made from real top-grain leather, rough-cut paper, and features templated pages to log all her hiking adventures. It's bound by hand, and one customer wrote, "Love love LOVE this product. It exceeded my expectations! Very detail oriented and professional…Such [an] amazing and great quality product. Definitely worth it!"
8. Linen apron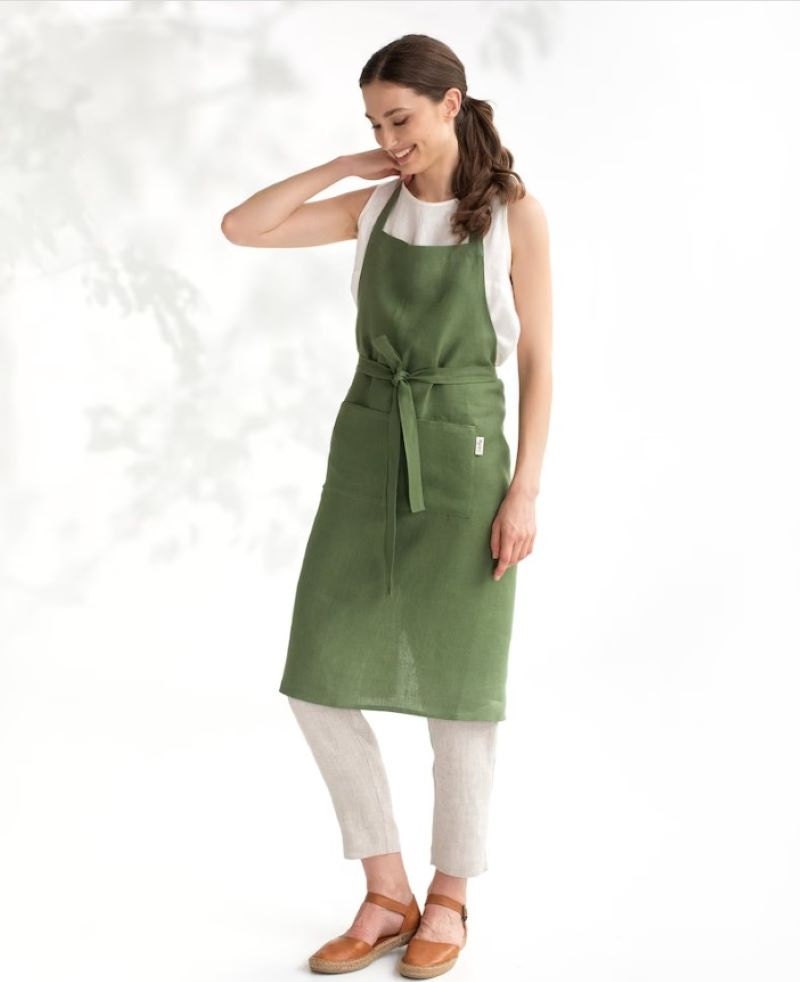 SHOP: Washed linen apron from Magic Linen, $41
If your mom is excited about all that extra baking she can do now that she's retiring, then she'll love this handmade linen apron. It's available in 14 beautiful shades and will make her look effortlessly professional in all those social media feed pics she'll be uploading with her freshly baked goods.
9. Gardening gloves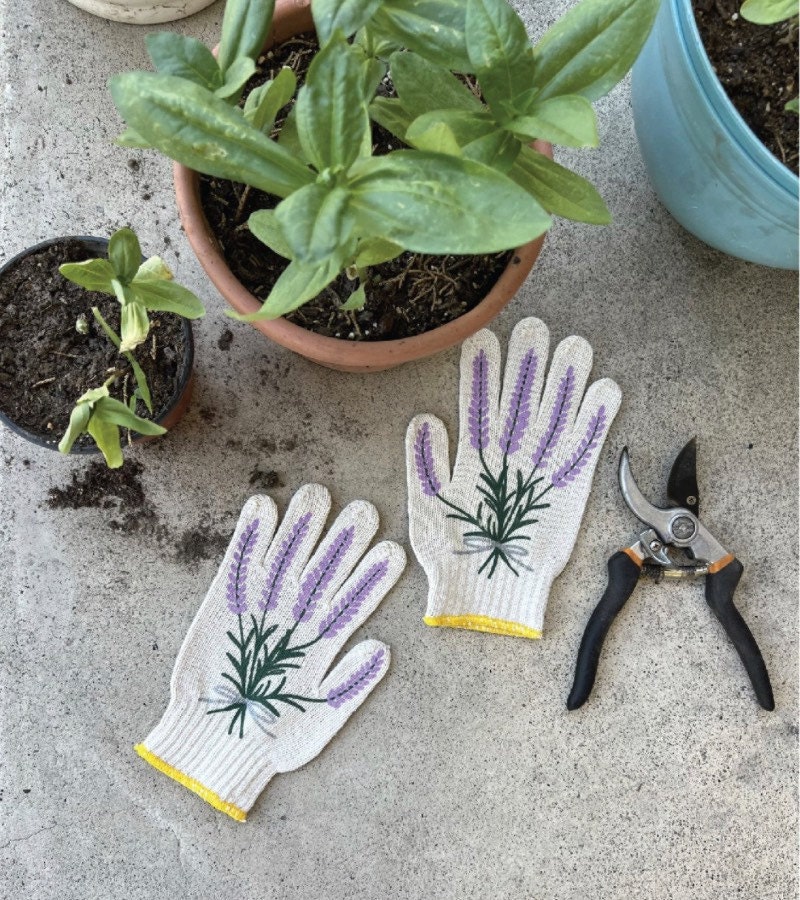 SHOP: Lavender gardening gloves from My Little Belleville, $23
Got a mother with a bit of a green thumb? Get her these beautiful lavender-inspired gloves to wear while she tends to her garden. They're sturdily constructed and washable, and one happy shopper wrote, "They are even more beautiful in person! This is such a perfect gift." Another satisfied buyer added, "They look just like the pictures and the quality was good! Packaging kept everything neat and the gloves are good quality."
10. Seed organizer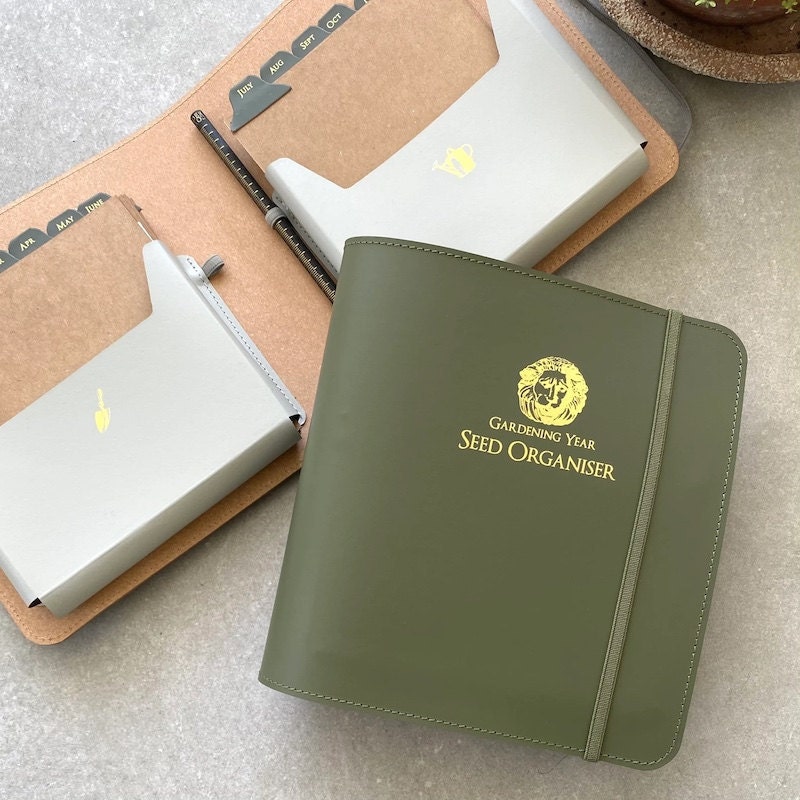 SHOP: Handmade leather seed organizer from Undercover, $50
If your gardening enthusiast of a mother already has her own beloved gardening gloves, another great retirement gift idea is this handmade leather seed organizer. It comes with a leather index of months and weeks to help her arrange a planting schedule, a pencil with ruler markings, and is available in two colors: slate gray and bamboo.
Best retirement gifts for friends
Present your retiring friends with one of these superb retirement gift ideas to keep them busy now they've got all this newfound free time on their hands.
11. Watercolor painting kit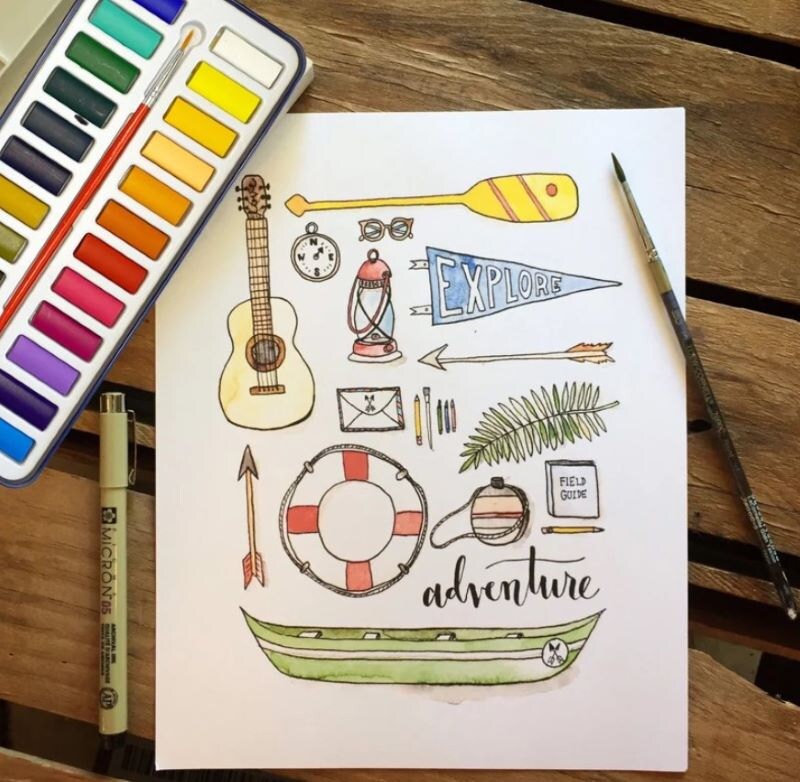 SHOP: DIY watercolor kit from Wildflower Art Studio, $55
If your friend has ever expressed that they'd love to dabble in a bit of arts and crafts, this DIY watercolor kit for beginners will prove to be a great retirement gift idea for them. It's chock full of all the things one would need to get started in painting, and one appreciative shopper wrote, "I just can't say enough about these kits. Thank you so much for allowing me to re-engage my creativity!"
12. DIY BBQ sauce kit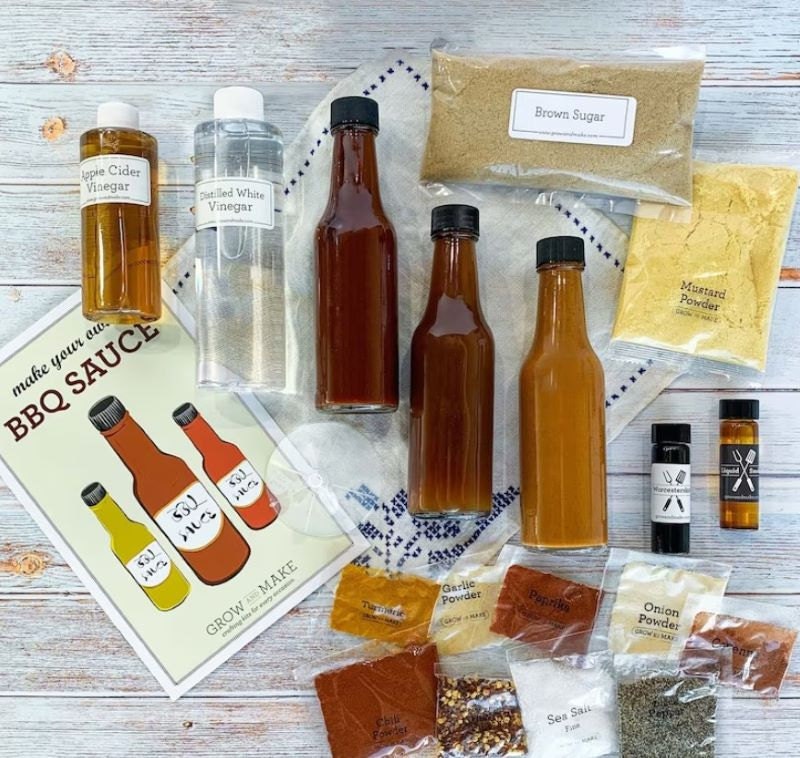 SHOP: Artisan BBQ sauce making kit from Grow and Make, $48
Whether your friend hasn't yet decided on a post-retirement hobby, or if they're into cooking and meal-prep, this DIY BBQ sauce set will allow them to make three bottles of delicious and gourmet grilling sauces and seasonings. A happy customer, who gifted this to her husband, explained, "He loved the thought and was eager to get started. He created his first batch of sauce and it tasted wonderful! He is a BBQ sauce fanatic and I am excited to enjoy his creations for years to come."
13. Weekender travel bag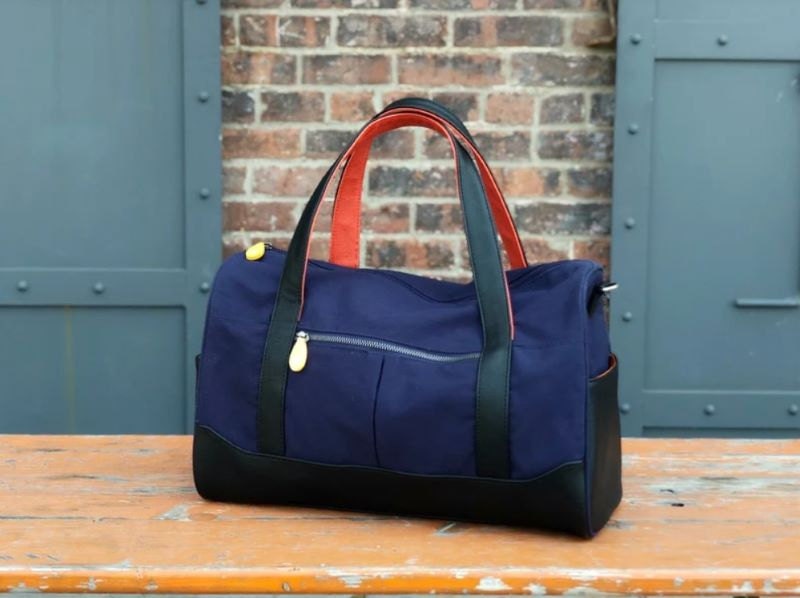 SHOP: Canvas duffle bag from Canopy Verde, $185
Send your friends on their merry travels with one of these weekender duffle bags that are available in either navy and black, or olive green and espresso. Handmade from organic cotton canvas and vegan leather, these bags have plenty of room for all their long weekend travel essentials, with pockets both inside and out, and one customer described it as "the perfect carry-on," adding, "Everything I needed fit in the bag, including my laptop. And it was easy to put into overhead baggage and taking it down to disembark. Love it!"
14. Handcrafted wooden chess board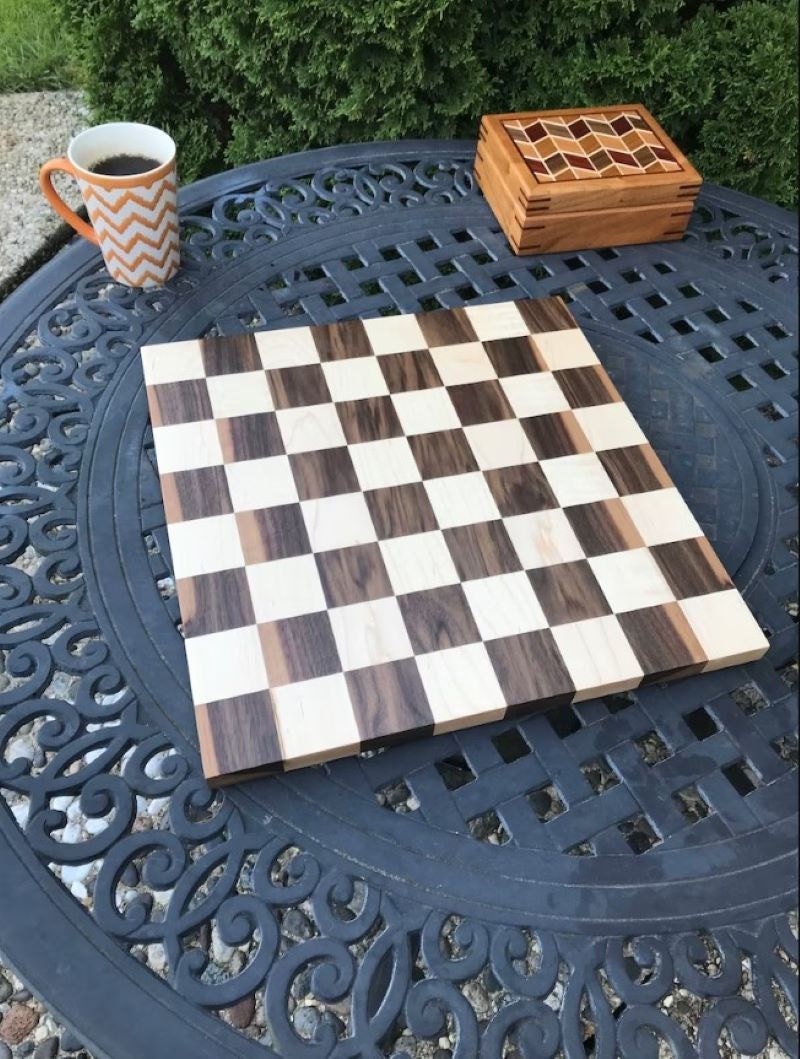 SHOP: Handmade 16-inch chess board from AP Woodcraft, $124
As one of the oldest and most popular board games in the world, chess is an excellent way for someone to pass their time. Whether they're a lifelong chess player or are just getting into it for the first time, your retiring friends' jaws will drop once they unwrap this gorgeous handmade wooden chess board.
Best retirement gifts for coworkers
To show your retiring coworkers how much they'll be missed now that they're leaving the workplace—but that, of course, you're happy for them (albeit a little jealous)—choose from one of these special and thoughtful retirement gift ideas.
15. Custom engraved wooden watch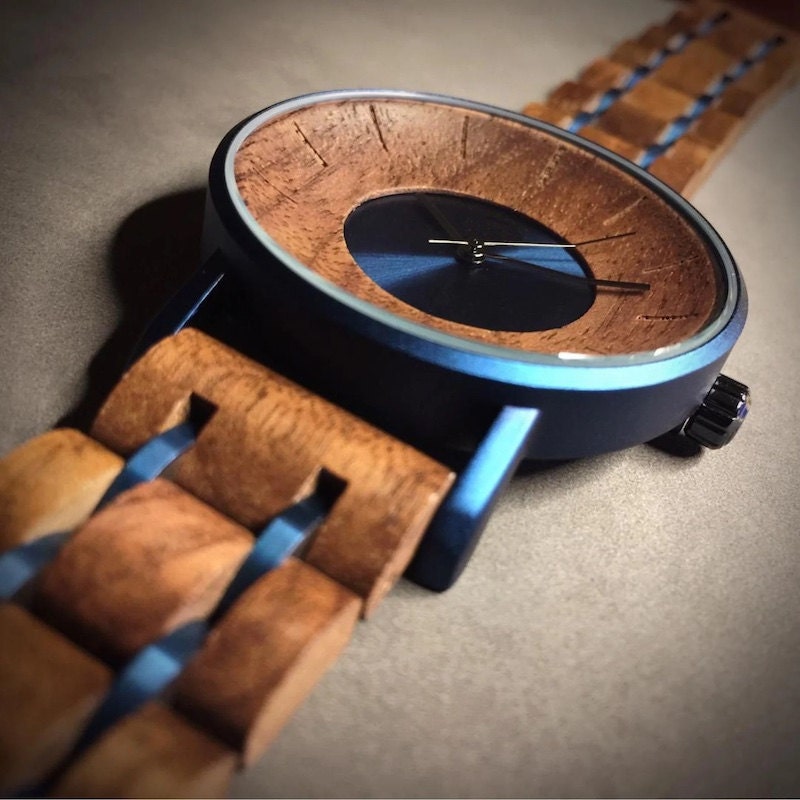 SHOP: Personalized men's wood and metal watch from Sweenks Custom Laser, $121
This stunning handmade wooden watch can be personalized on the back with a message, the recipient's initials, or perhaps the date of their retirement. One shopper summed up the sentiment of most buyers, and wrote, "I am in love! I don't even want to give it to the person! Looks like I'll be buying one for myself down the line. The craftsmanship is very well done, worth the price."
16. Personalized wooden pen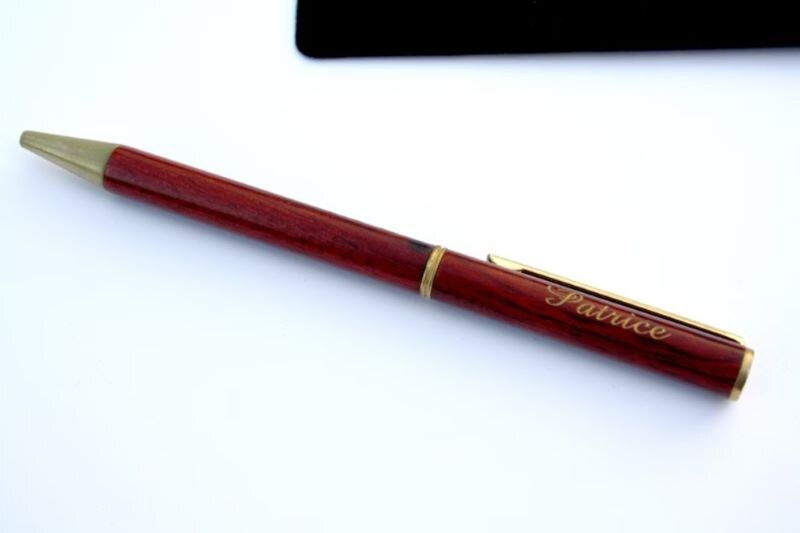 SHOP: Personalized wooden pen with your name engraved by laser from Atelier Mumu, $17
Made by hand in a small workshop in Paris, France, this wooden pen features a laser engraved personalization and comes in a black velvet pouch. It makes an affordable gift item with a special touch, and buyers call it "perfect and very pretty," "magnificent," with great "beauty and workmanship."
17. Custom portrait of co-workers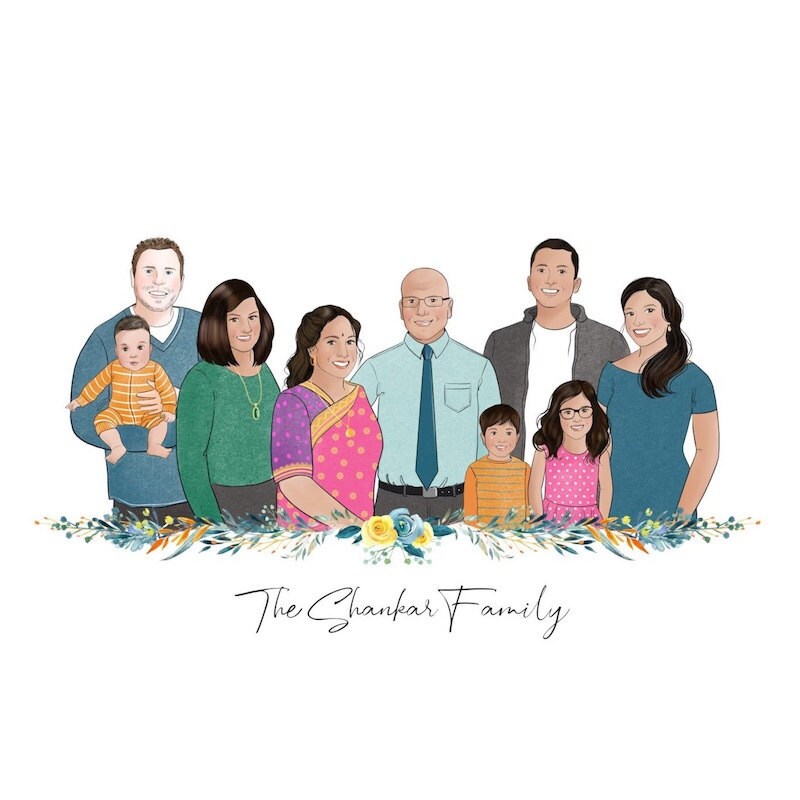 SHOP: Co-workers portrait from BOROLINA, from $26
Making the ultimate personal gift for any coworker, the artist of these custom portraits draws them by hand in Mexico, and can add up to 10 people in each picture. Once finalized, the portrait is sent over as a digital file so you can download it immediately, and either frame it, or roll it up and gift as-is.
18. Happy retirement banner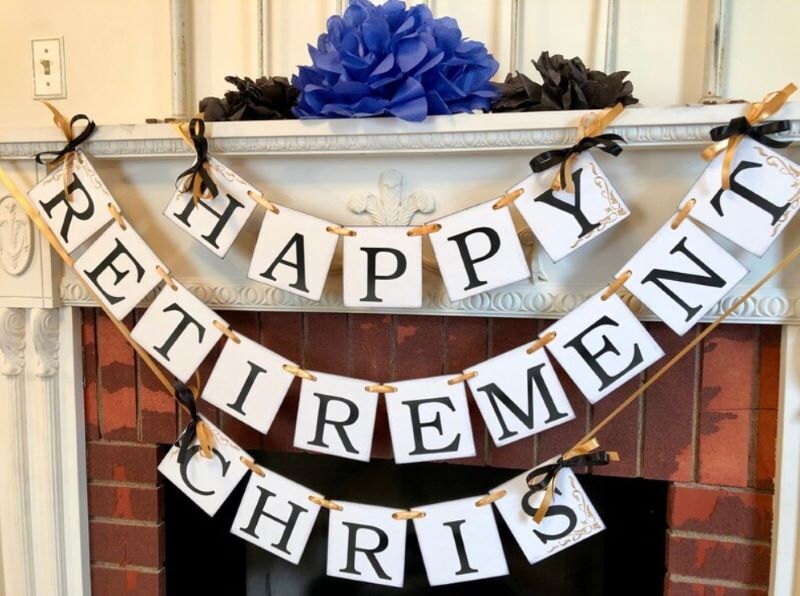 SHOP: Retirement party sign from Any Occasion Banners, from $33
No retirement party is complete without a large banner well-wishing your beloved work buddy. It's available in over 40 colors with any personalization you request, and shoppers describe it as "sturdy yet flexible," "really pretty and very well made," and "stunning." They also praised the seller's excellent customer service and fast shipping.
How do we pick the best retirement gifts?
As Etsy Journal editors and contributors research and curate shopping guides for some of the best-loved items on Etsy, we thoughtfully consider the creativity, customization, and craftsmanship that go into each product. We also consider buyer reviews, item ratings, and customer service, and tap the expertise of our in-house merchandising and trends experts to uncover high-quality finds for every budget. You can find more information about each item in the seller's listing details and can take a look at their individual shop policies and reviews, too.