The best sheets blend both comfort and style, and these picks for the best bedsheets are what sweet dreams are made of.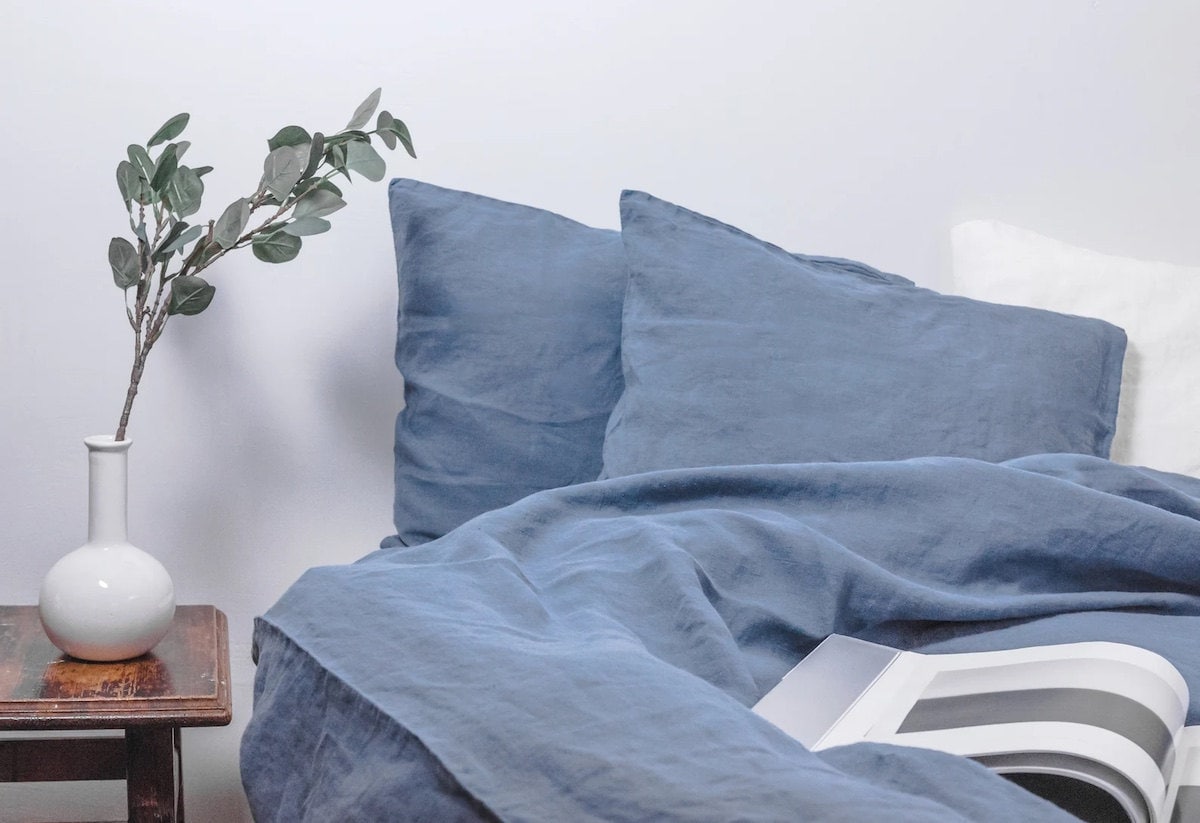 Whether you're looking to luxuriate in linen sheets or curl up in a cool cotton cloud, the very best sheets for your bed are right here. Buyers love the colors and fabrics used to create these slumber-inducing sheet sets, and with so many choices you're sure to find the best sheets to complement your duvet and decor.
Best bamboo sheets
A renewable resource, bamboo is a go-to pick for folks looking for a more sustainable bedsheet option. And bamboo sheets are often just as soft—if not softer—than their cotton counterparts. What's not to love?
1. The best bamboo sheets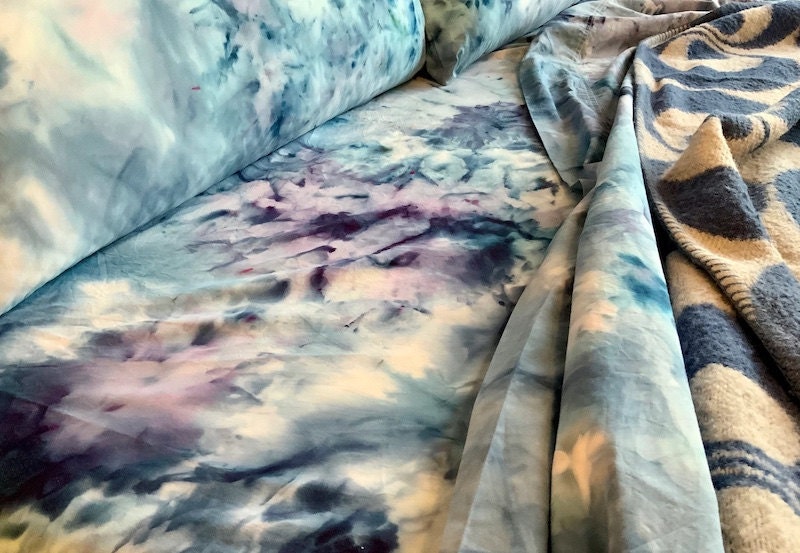 SHOP: Tie-dye organic bamboo sheets from Resistor Dye, from $105
This organic cotton bamboo sheet set's gentle tie-dye hues are inspired by the elements: earth, fire, air, and water. According to buyers who rave about how soft these sheets are, you'll feel like you're slumbering on the softest cloud regardless of which hand-dyed color scheme you choose.
Best linen sheets
Both soft and durable, linen sheets are known for their unmatched luxe-meets-lived-in feel. Their woven texture makes linen sheets a breathable choice to help keep you both cool in those sweltering summer months and warmer on those chilly winter nights.
2. The best dark linen sheets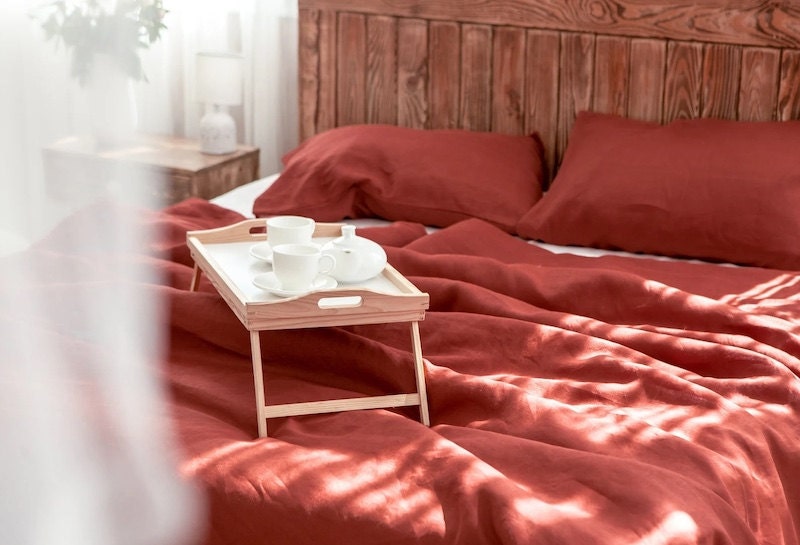 SHOP: Terracotta linen sheet set from So Good Linen, from $190
The warmth of everything from ombre desert canyons to iron-rich soil dusted terracotta pots comes to mind when gazing at these soft, burnt orange linen sheets. And with their 100% natural linen material, these lightweight and durable sheets will help you feel grounded and relaxed as you rest your head.
3. The best pastel linen sheet set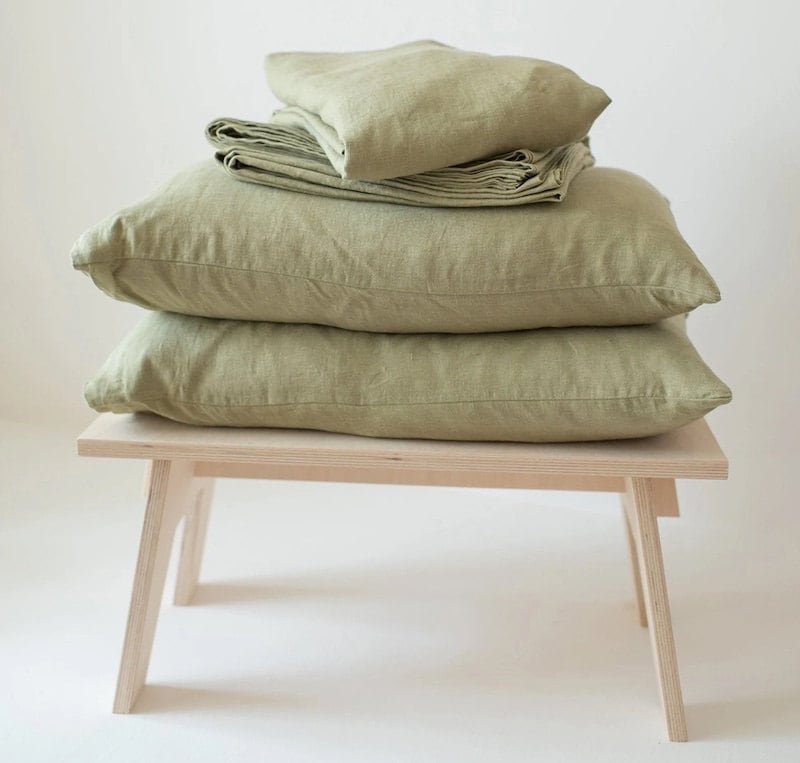 ​​SHOP: Moss green linen sheets from April Notes, from $279
Buyers declare this sheet set's fairytale forest-inspired moss green color is even more beautiful in person. The best part? These linen sheets were pre-washed so they feel deliciously lived-in and ready for your bedtime slumbers.
Best cotton sheets
A traditional choice for good reason, cotton sheets are airy, durable, and oh-so-comfortable. Their natural fibers are both crisp and soft, setting you up for a great night's sleep.
4. The best vintage cotton sheets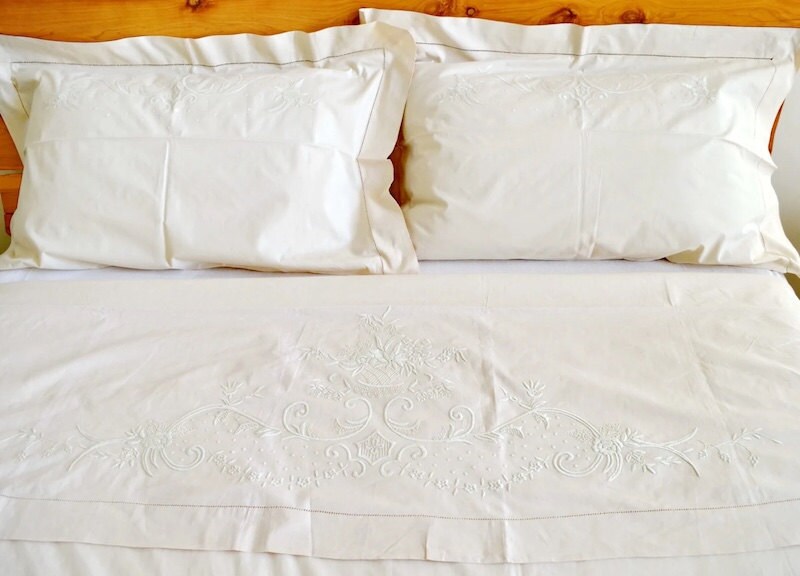 SHOP: Vintage embroidered cotton bedsheet set from Vintage Linen Store, $286
For these vintage sheets, it's all in the details. This eggshell white cotton set features traditional hand embroidery dating back to the early 1980s. Elegant and sophisticated, the best embroidered sheets elevate your bedroom decor to the next level with their subtle attention to detail.
5. The best boho sheet set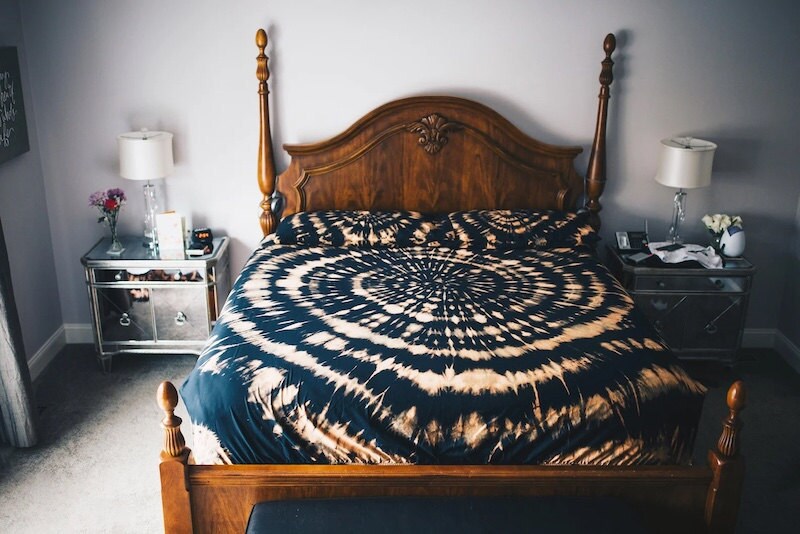 SHOP: Bohemian tie-dye sheets from The Tie Dye Hippie, from $45
Both stylish and cool, this tie-dye cotton sheet set will be the talk of the neighborhood or college dorm. Dyed by hand, each design is one-of-a-kind, and these cotton sheets are preshrunk and colorfast, so you can rest and sleep easy.
6. The best cotton sheets for couples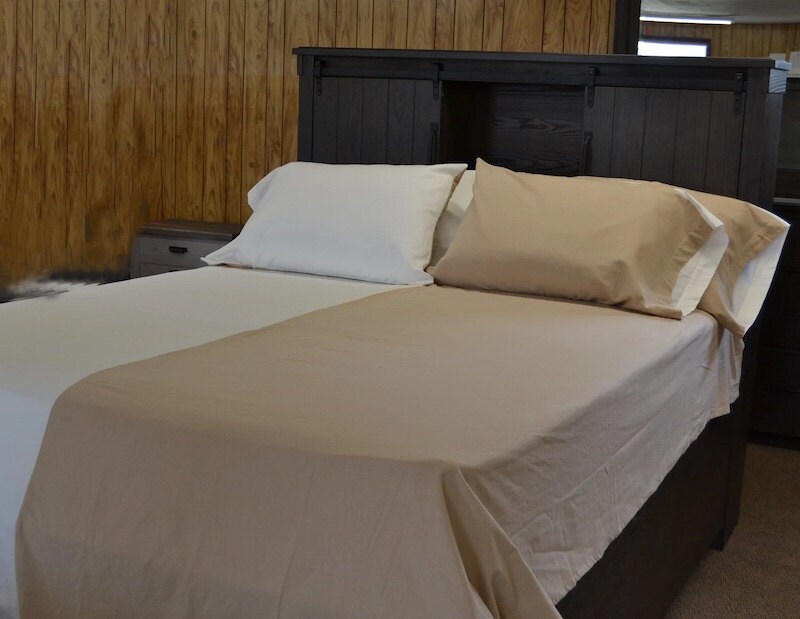 SHOP: Half cotton, half flannel sheets from My Side by Design, $180
Couples know that even if you have compatible personalities, you don't always have compatible sleep habits. Problem solved! These half-and-half sheets allow for one partner to enjoy the snuggly, warm flannel and the other half to sleep peacefully atop the cool, breathable cotton side. Who said you can't have the best of both worlds?
Best crib sheets
These cute and colorful crib sheets pair perfectly with your child's favorite lullaby.
7. The best gender-neutral crib sheets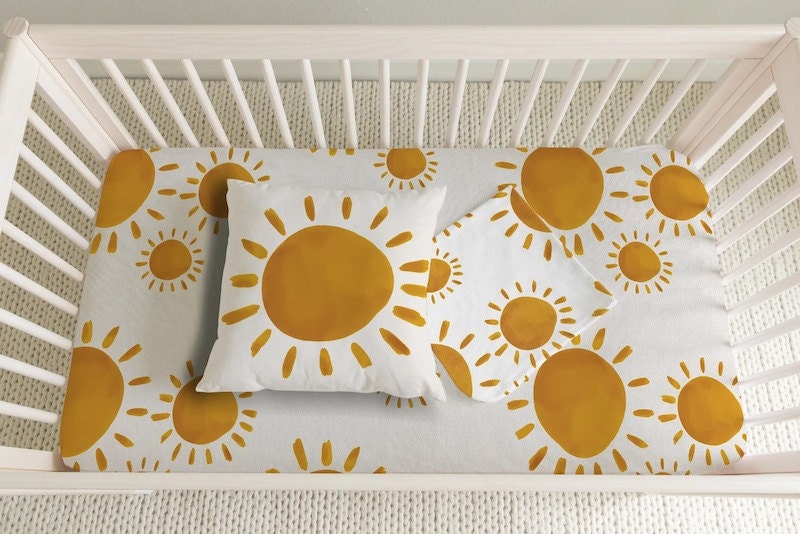 SHOP: Printed crib sheet with golden sun from SPILTMILK, from $55
Buyers love how soft this crib sheet's fabric is on their tot's skin and how vibrant the sunshine pattern brightens up a nursery.
8. The best personalized crib sheet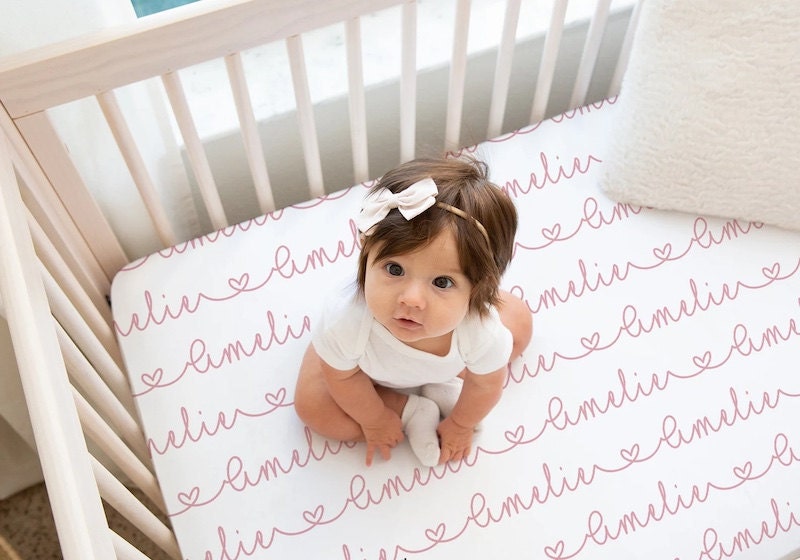 SHOP: Personalized fitted crib sheet from Caiden Designs, from $45
Perfect for nap time, this personalized crib sheet has your kiddo's name all over it—literally. Choose from a variety of fonts, colors, and designs to make this crib sheet the perfect fit for your little one's precious room.
Best silk sheets
Silk sheets feel like a dream, but this smooth texture is just the start. The sultry silk material prevents too much friction against your skin and is a natural, breathable fiber to help keep you cool even on warm nights.
9. The best silk sheets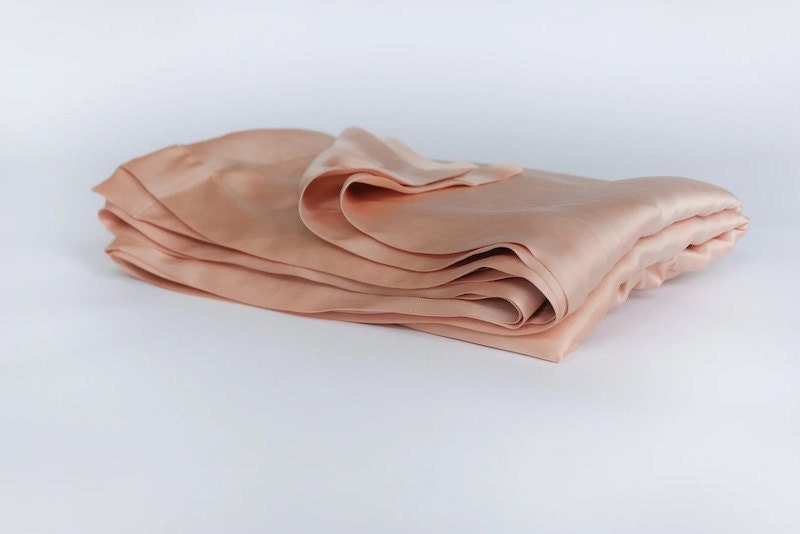 SHOP: Pure silk flat sheets from Maison Oda, $199
Looking to enjoy the lap of luxury in your bedding? Look no further than these supple silk sheets. Each flat sheet is handcrafted from luminous silk charmeuse for a heavenly texture and look. Its purple-blush color adds a little bit of romance to your bedding, and more importantly, slipping into these sheets will feel truly divine.
Best fitted sheets
A soft slipcover over your plush mattress, fitted sheets are essential to your bedding. Most packs come with a fitted sheet, a flat sheet, and two pillow cases, but sometimes you want an extra fitted sheet in case of spills or messes, and some vintage sheet sets may not include a fitted sheet. Now, if only we could figure out how to fold them!
10. The best linen fitted sheet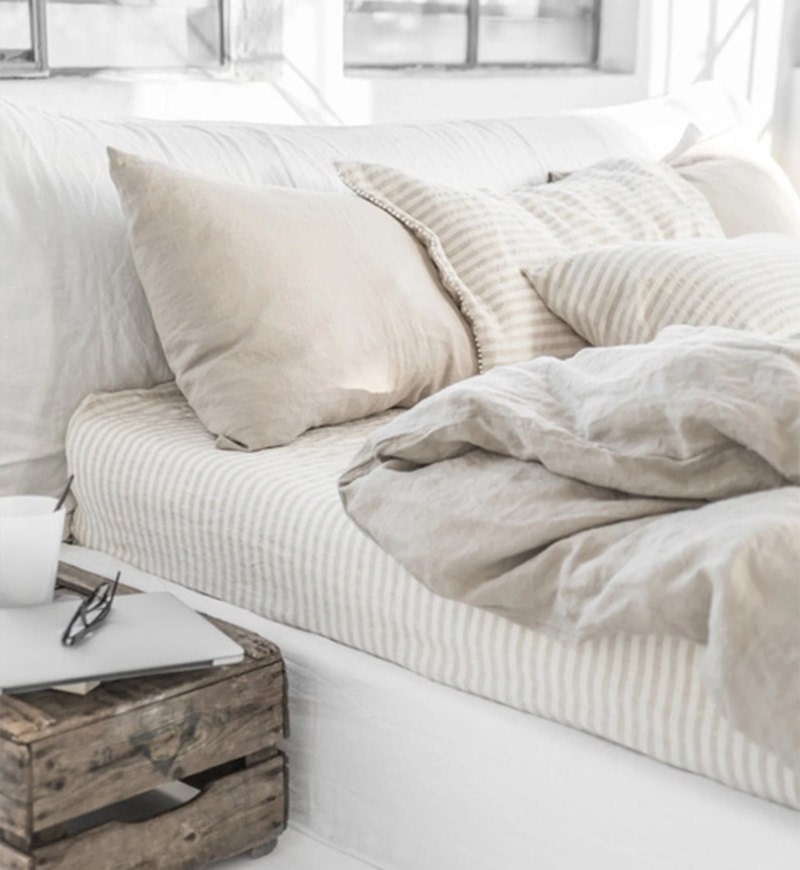 SHOP: Striped linen fitted sheet from Magic Linen, from $96
The magic of the best linen sheet sets is that the more you use them, the softer they'll feel. This linen fitted sheet has a versatile striped pattern and is made from pure European linen. Linen sheets are naturally moisture-wicking and thermoregulating, so you'll be comfortable all night long.