These one-of-a-kind, handmade gifts are a unique and thoughtful way to express your sincerest thanks.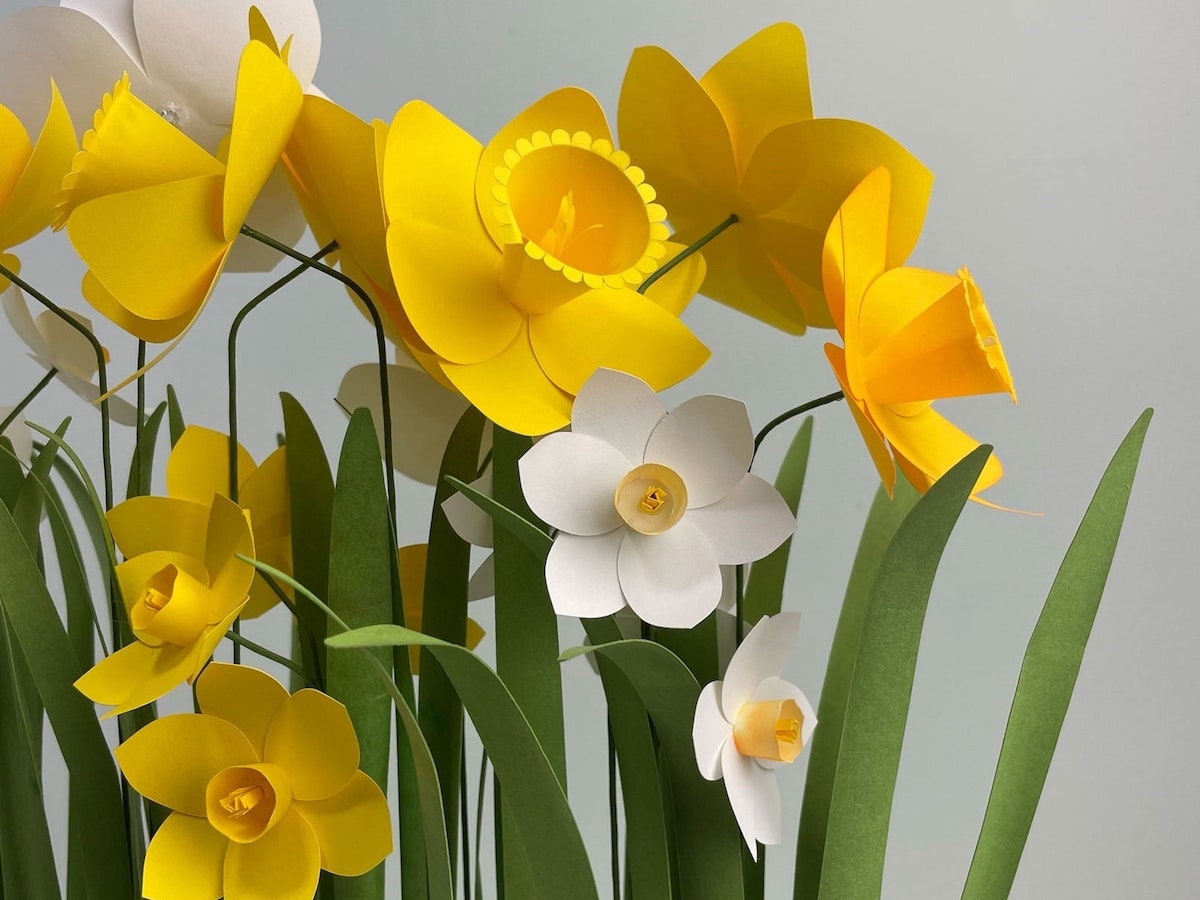 Whether you're on the hunt for the best thank you gift for a friend, relative, co-worker, or teacher, finding a present that adequately expresses your gratitude can feel like a momentous task. After all, the person you'd like to thank might have gone so far above and beyond on your behalf, that only the most perfect, heartfelt gift could ever begin to repay their extraordinary kindness. That's why, when it comes to thoughtful thank you gifts, a one-of-a-kind special something chosen just for them is always your best bet.
To help you get thinking outside the box, we've rounded up a unique batch of thank you gifts that are meaningful, useful, and above all, a great way to express thanks. Our list has everything from the best inexpensive thank you gift ideas for friends and family, to small thank you gift ideas for teachers—all handmade with love by the small shops on Etsy.
See our picks for the best thank you gifts:

If you've already said "thank you", but want to really hammer home the sentiment, here are some of the best thank you gifts designed to delight and move your recipient.
Best inexpensive thank you gifts
You don't need to spend a fortune to adequately express your heartfelt gratitude. These inexpensive thank you gifts are both affordable and meaningful.
1. A beautiful notecard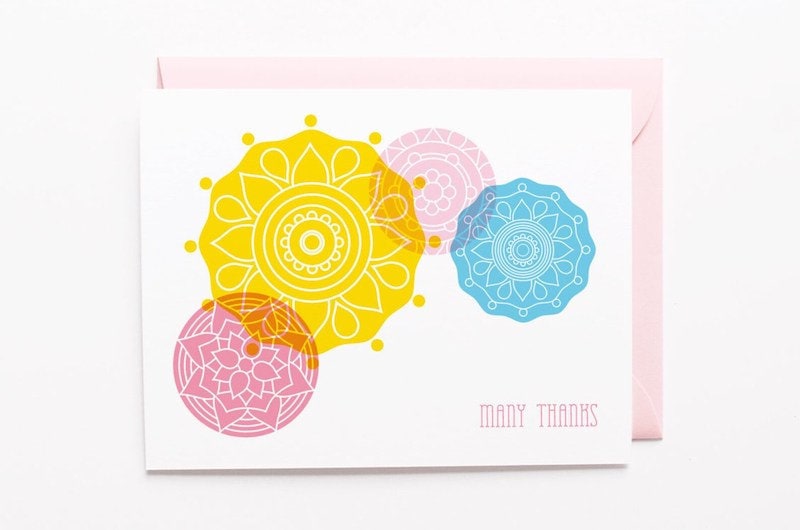 SHOP: Mandala thank you card from Graphic Anthology, $6
Express your gratitude with a handwritten note presented in this colorful and cheery mandala-adorned greeting card. Available as a single card for just $6 or in a box set if you plan to make thank you cards "a thing," this shop's cards are beloved by buyers who call the quality "fantastic." One happy shopper shared, "I am a repeat customer and will continue to buy from this great shop!"
2. Wooden plant stake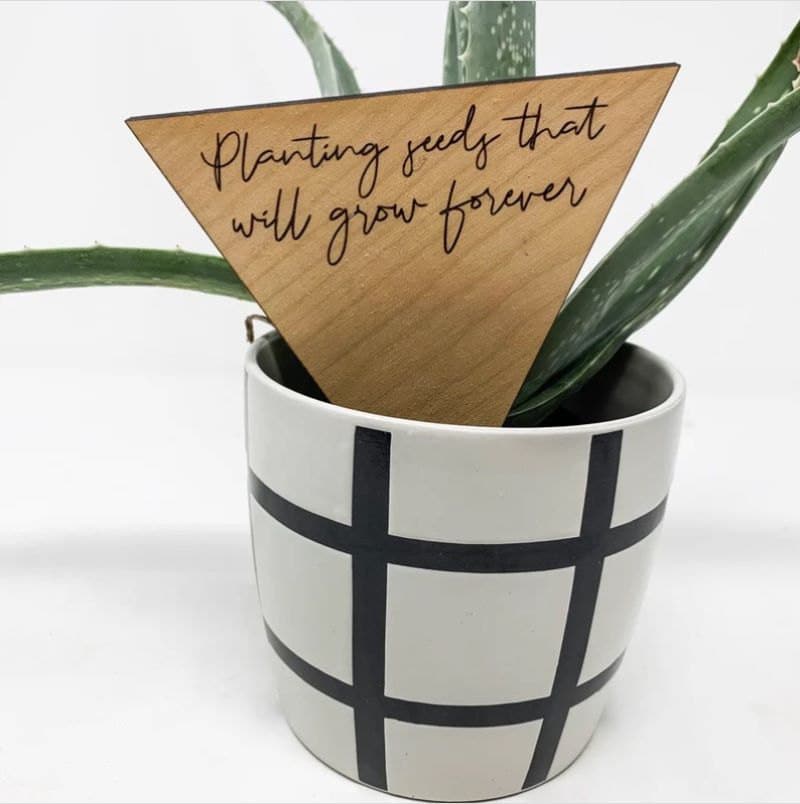 SHOP: Wood engraved plant stake from Dear Scout Co, $10
An incredibly charming gift for plant lovers, this engraved wooden plant stake is etched with a sweet saying that commends your dearest mentors for the lasting impact they've made on your life. "This seriously was the cutest gift for our teacher who loves plants," wrote one happy customer.
3. Mini boho wall hanging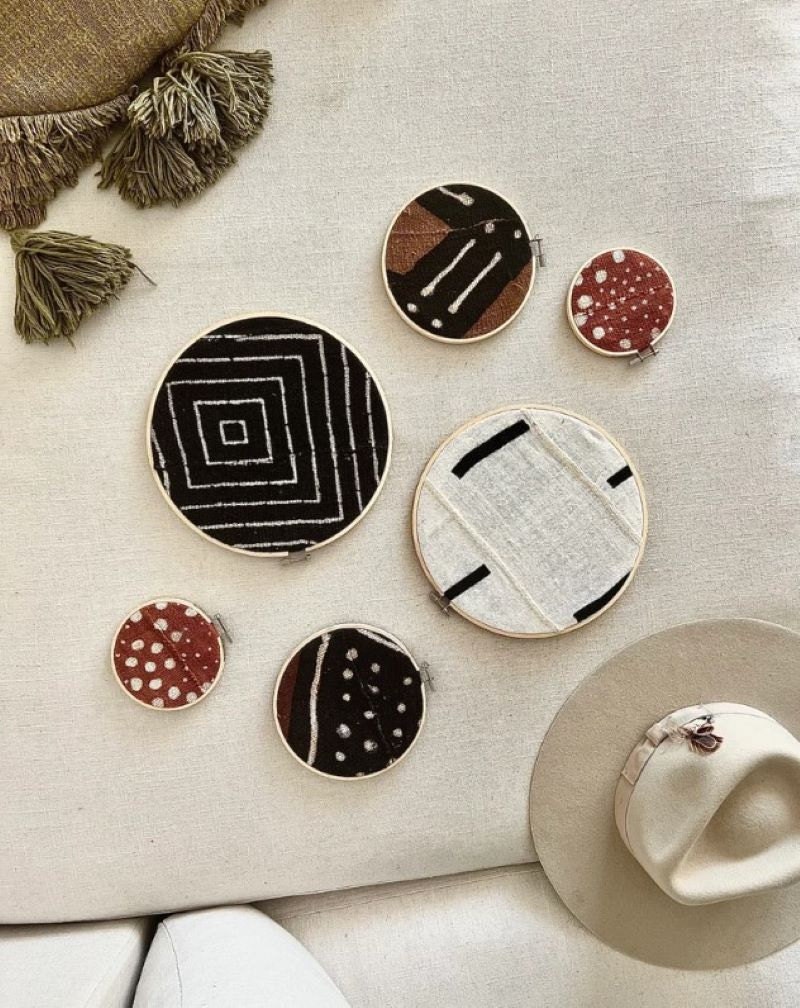 SHOP: Boho wall decor from Urban Troos, from $14
Cut from authentic African mudcloth and framed in a circular beech wood frame, this boho wall hanging is small in price but big on style. Its warm and welcoming hues also make a great thank you gift for hosts, and there are other equally pleasing colorways to choose from, as well as several eye-catching sizes.
4. Printable affirmation cards for men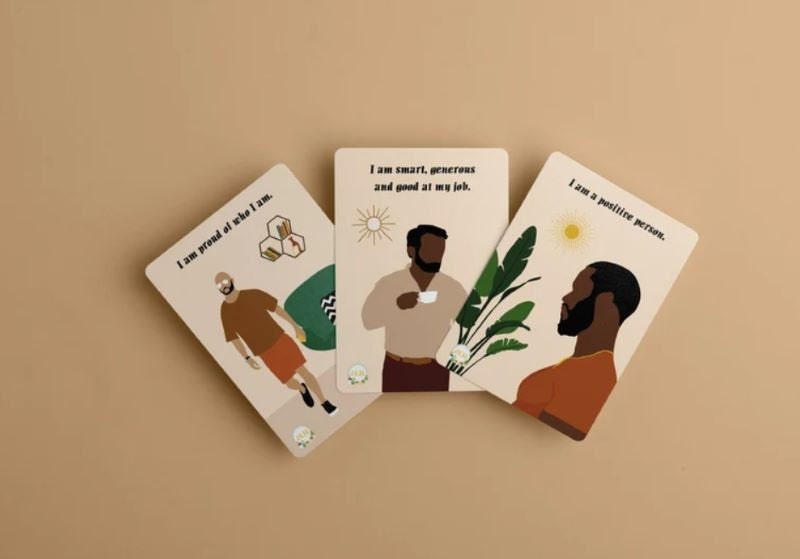 SHOP: Affirmation cards from ELRSHOP, $6
These digital downloads make an excellent last-minute thank you gift idea, as they'll arrive in your inbox mere minutes after you buy them. Ten beautiful affirmation cards specially designed for men come in the pack, featuring short inspirational words of encouragement. You can print them off at home, or get them professionally done at a printing shop.
5. 3D flower template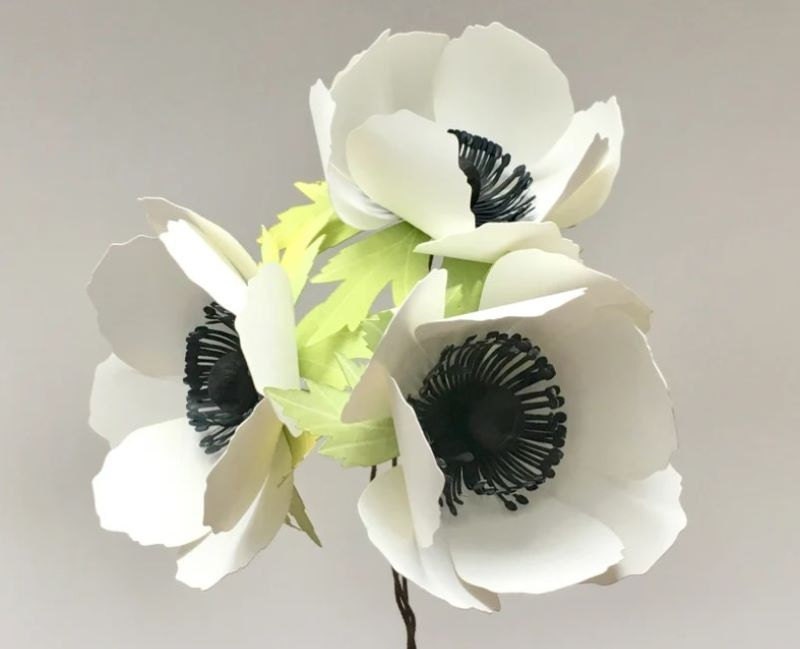 SHOP: SVG 3D paper flower template from Especially Paper, $4
If crafting is one of your gifts, this SVG template for paper cutting machines allows you to make a gorgeous floral bouquet that you can gift alone, or add to a beautiful vase to really make an impact as a gift for the crafter in your life. A fool-proof tutorial with full-color photos is included, and each flower will only take you 15 minutes to complete.
Best small thank you gift ideas
If you're packing a gift in a suitcase, you'll need something small that's easy to travel with, yet can still say a very large THANKS! These small thank you gift ideas are just the ticket.
6. White tea candle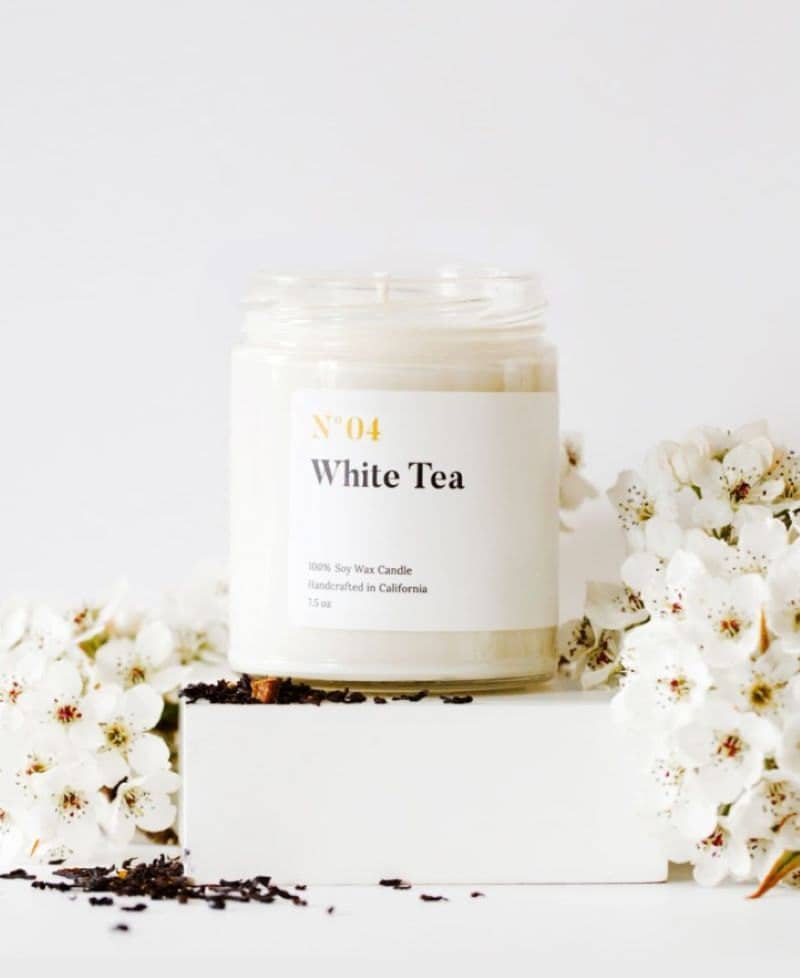 SHOP: Handmade soy candle from Mia's Co., $22
This slow-burning soy wax candle from one of the talented candle shops on Etsy is a delectable bouquet of bergamot, mandarin, thyme, jasmine, ginger, chrysanthemum, and white tea, providing a wonderful floral aroma to any space. As one thrilled buyer explains, "Lovely candle! Smells just like the description, and you can smell it throughout a very large room. This is one of the best smelling candles I've had in some time. Pleasant without being overwhelming."
7. Monogram leather keychain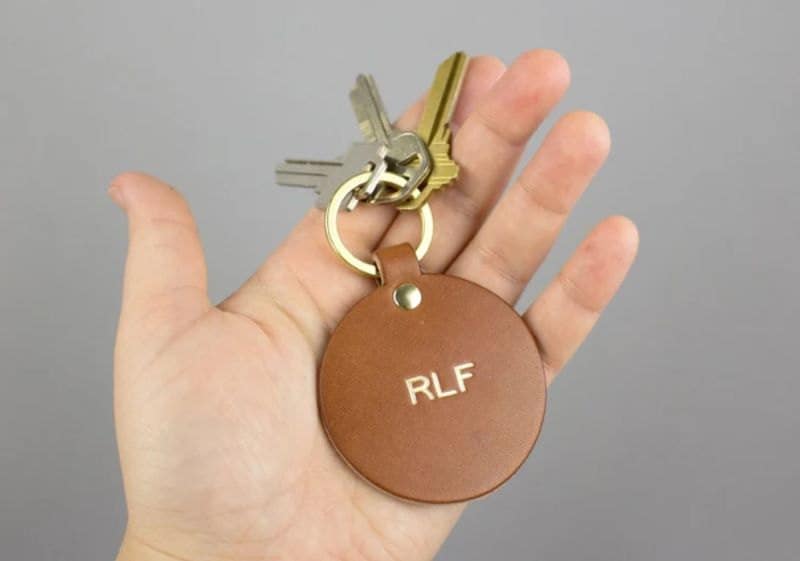 SHOP: Monogram round leather keychain from Fitzy, from $24
For a small gift that is thoughtful, special, and personal, this handmade round leather monogram keyring is a charming option. You can choose from nude, caramel, or black leather, with either gold, silver, rose gold, or embossed text, and buyers say that it "is absolutely beautiful," "looks so cute and classy," and that it "definitely looks expensive."
8. Tiny signet ring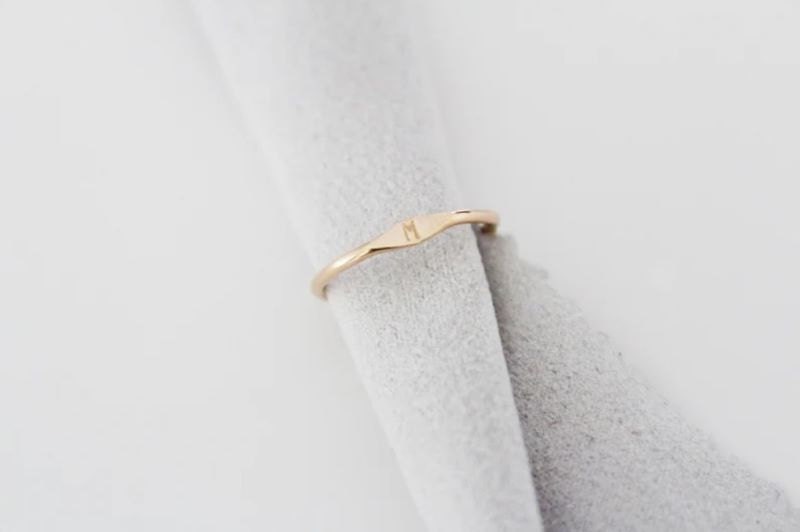 SHOP: Custom initial ring from Lumin Jewelry, from $36
Your loved one will adore this personalized initial signet ring that can be worn alone or stacked alongside other slender bands. This thoughtful and affordable jewelry gift is available in sterling silver or 14K gold fill, and what this dainty, minimalist ring lacks in size, it makes up for in quality and elegance. "These rings are absolutely beautiful and so comfortable to wear," explained one buyer. "I got one for myself and a couple more as gifts. The quality is excellent, and, at this price I could see myself buying more!"
Best thank you gifts for friends
Friends are our chosen family, so when it comes to finding thoughtful gift ideas for friends, only the best will do. We've got some special gift picks for those special people in your life.
9. Hand-embroidered handkerchief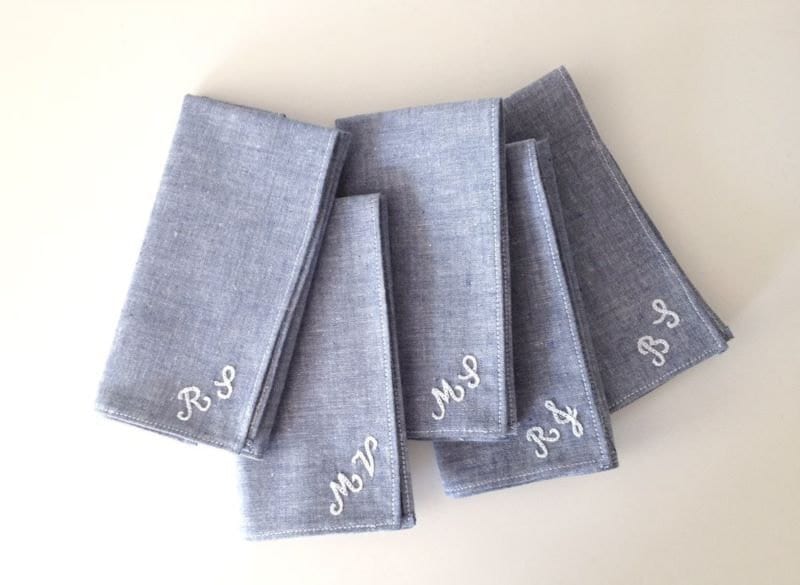 SHOP: Custom hand embroidered monogram from WB THAMM, $12
For a classy gift your friend can always carry around, opt for this custom monogrammed handkerchief. Choose from a large array of pocket squares hand-crafted by the seller, and then pop this monogram option in your cart to get the initials of your choosing embroidered onto it. A happy buyer wrote, "The lettering is SO beautiful and even, and I love just looking at it close up. Well worth the extra money, so much better than I ever could have done it."
10. Hummingbird feeder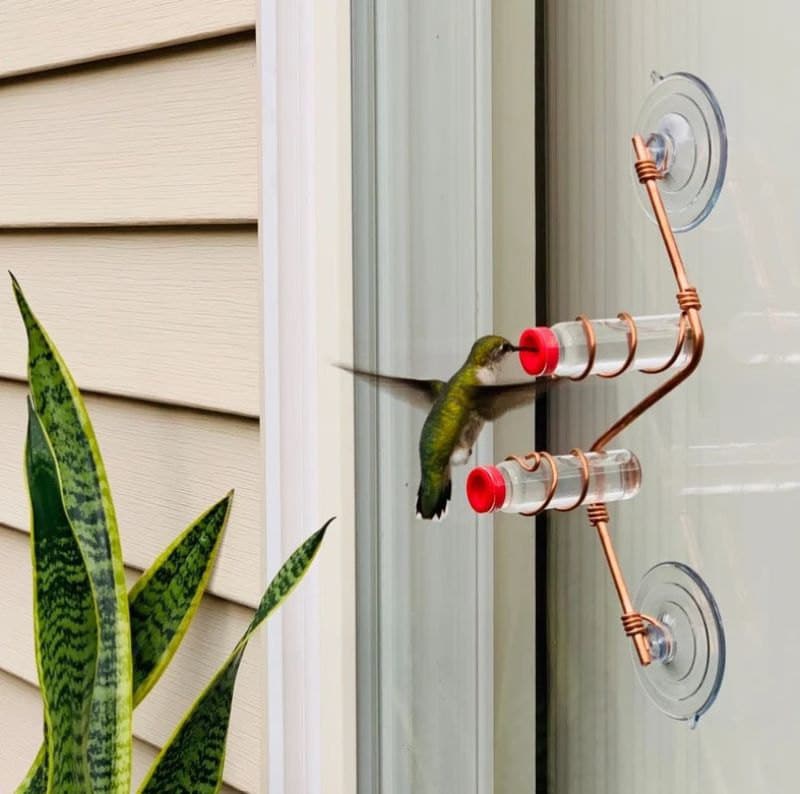 SHOP: Geometric window hummingbird feeder from Sweet Feeders, $35
The best thank you gift for your favorite nature-lover is one that celebrates the beauty and wonder of the great outdoors, so they'll be positively thrilled by a geometric hummingbird feeder that brings tiny wings flapping right up to their windows. "We LOVE our bird feeder," wrote one enthusiastic shopper. "Every day we get little visitors drinking up the sugar water. It's so fun! The quality of the item is great."
11. Personalized wallet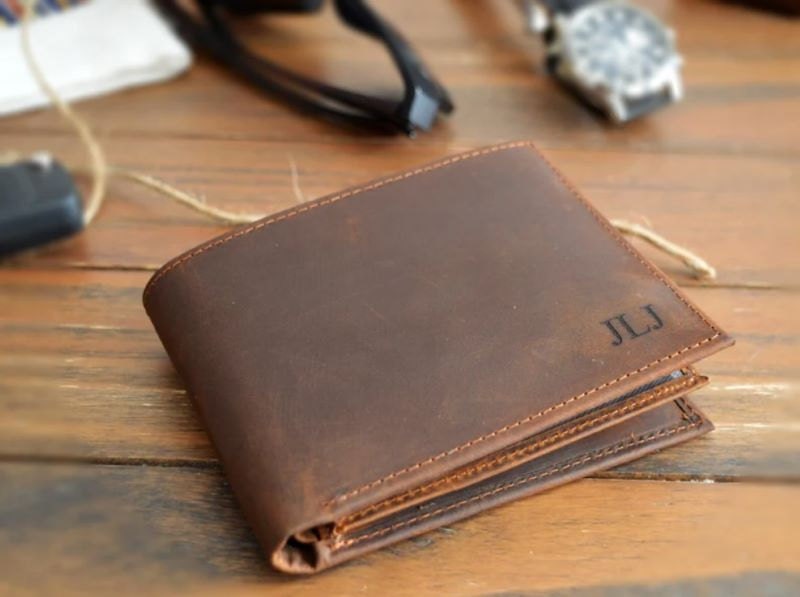 SHOP: Personalized leather wallet from Caglar Creations, from $70
For a practical and useful gift that any friend is bound to love, use, and appreciate, go for this gorgeous leather wallet for men. It's available in brown, dark brown, or black, and you can get the initials (or even a message of your choosing) embossed on the outside or inside. One shopper wrote, "I literally cannot hype this up enough. So far beyond my expectations, this wallet is BEAUTIFUL. So incredibly crafted. I'm so, so, so happy."
12. Stained-glass suncatchers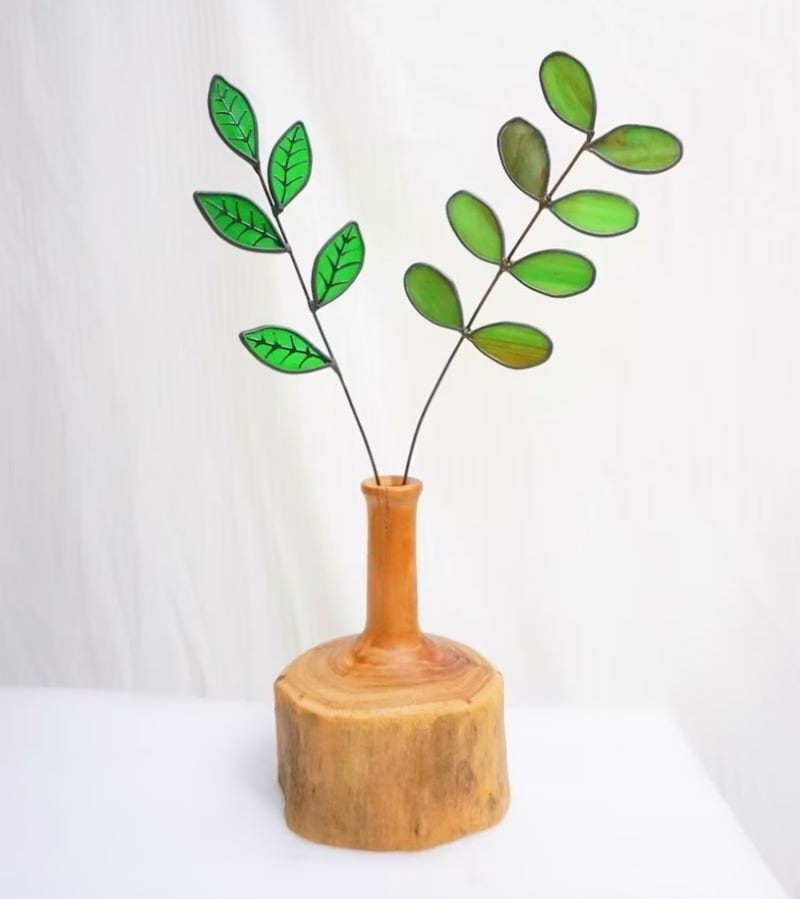 SHOP: Plants leaves nature sun catcher from Armor Studio Art, from $42
Flowers are such a lovely, classic thank you gift idea, but for a similar sentiment with a much longer-lasting effect, why not try these leafy stained-glass suncatchers, which come in six types of exquisite stems you can mix and match? "Beautiful in every way," described one buyer, who added, "I love these stained-glass plant cuttings. They are well-made, arrived on time, and are of great quality."
Best thank you gifts for teachers
Teachers are a remarkable bunch, and we've got a selection of the best thank you gifts for teachers to show your appreciation for all the wonderful things they do.
13. Village pencil holders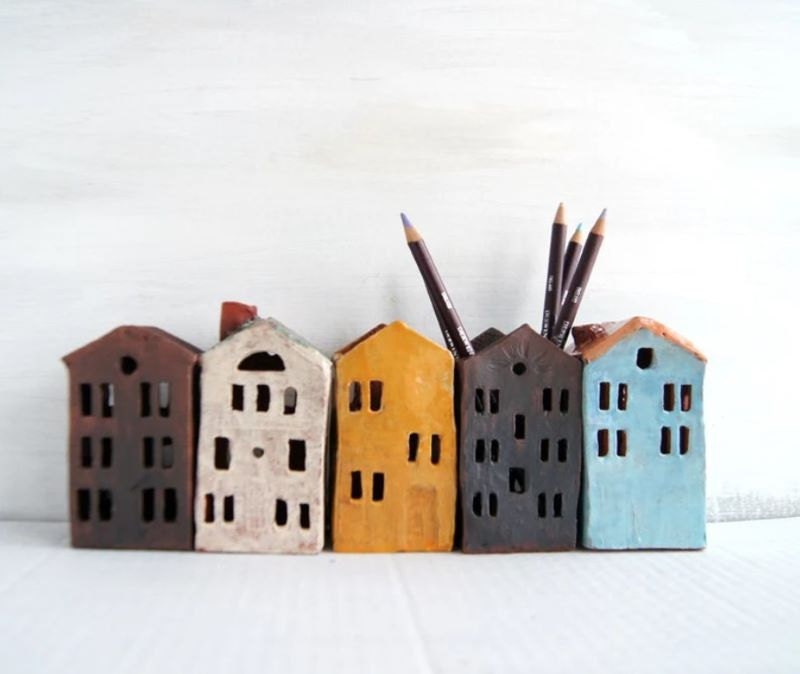 SHOP: Ceramic pencil holder from Vsocks, $32
Handcrafted to look like cozy little cottages, these unique ceramic pencil holders are sure to find a happy home on any teacher's desk. "These are darling little houses," expressed one reviewer. "I bought one for keeping change in, and one for keeping pens in, and when they arrived I thought they were so cute that I immediately ordered a third house to complete the trio, and to use as a tea light holder."
14. Wooden apple name sign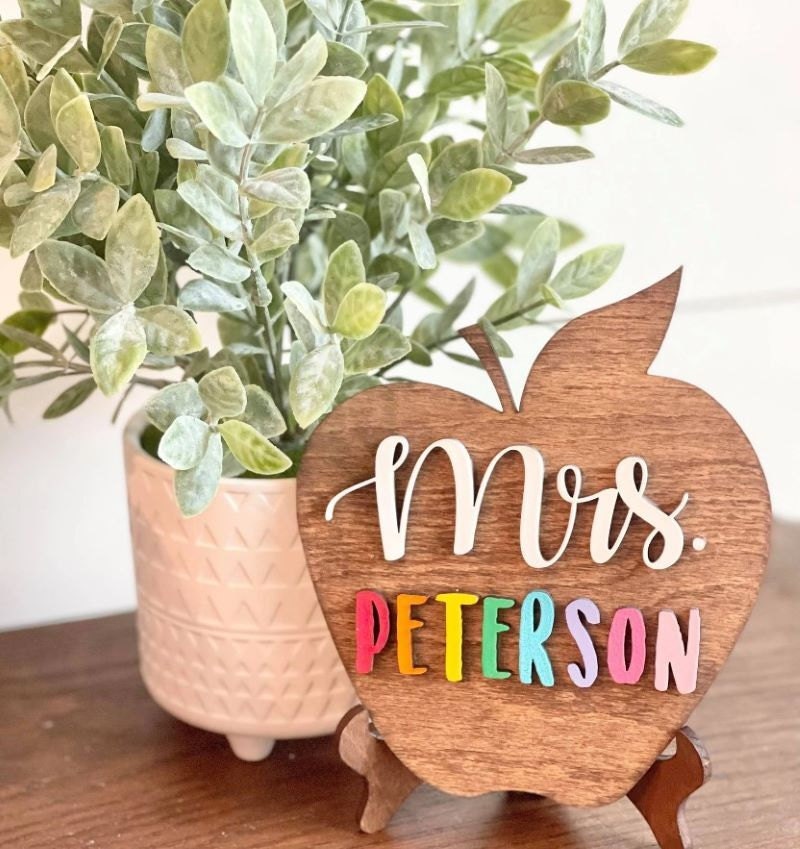 SHOP: Personalized apple sign from Walnut + Birch, $25
A top-notch gift for any teacher, this personalized wooden name sign is made from dark stained walnut, with colorful cut-out wooden letters and its own sturdy stand. As one buyer who bought it for their teacher wrote, "So cute! My mentor teacher loved it so much. My item came quick and in perfect condition! The colors were vibrant and it was just perfect!"
15. Teacher tag ornament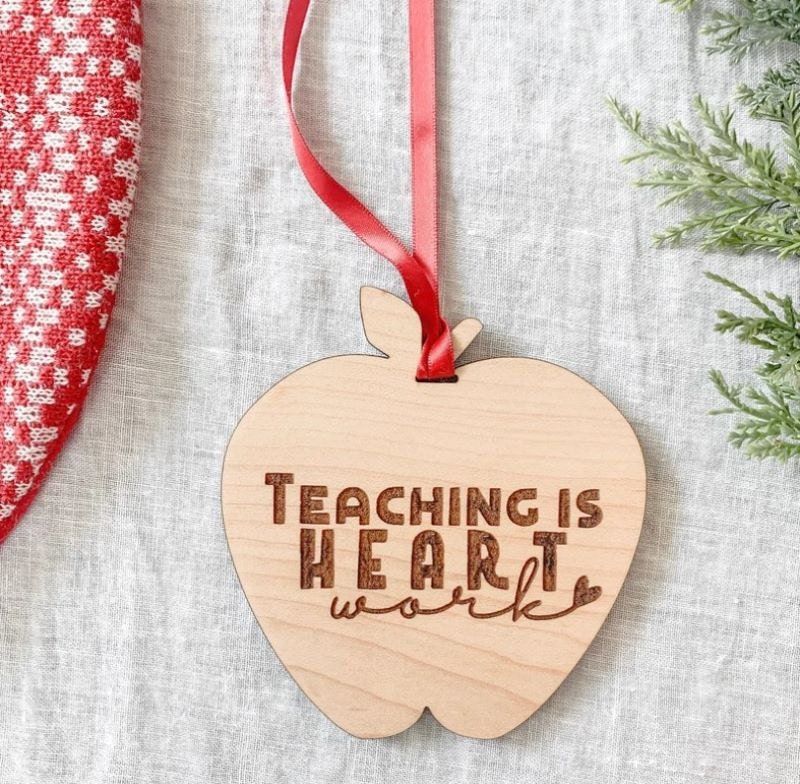 SHOP: 'Teaching is Heart Work' ornament from Dear Scout Co, from $15
Whether they use it as a seasonal decoration, or have it hung all year round, this personalized ornament is a great way to thank a very special teacher. The seller can personalize this teacher gift with a name or another thoughtful message. "Very nice, crafted decoration," wrote a happy customer. "I am pleased with the style and quality. I am proud to give it as a gift to a sweet teacher."
16. Printable teacher card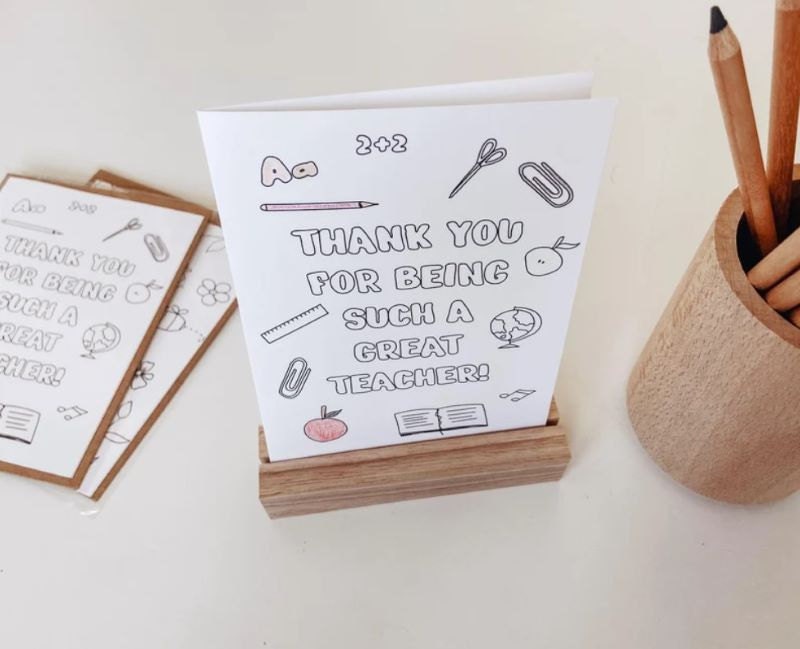 SHOP: Teacher 'Thank You' card from Oliver & Ko., $2
A fabulous way to let your kids participate in thanking their educators, this printable black and white thank you card can be colored in by little hands before presenting it to a special teacher. It comes in a digital file which you can print off immediately after purchase, and makes a thoughtful complement to any teachers' gift.
How do we pick the best thank you gifts?
As Etsy Journal editors and contributors research and curate shopping guides for some of the best-loved items on Etsy, we thoughtfully consider the creativity, customization, and craftsmanship that go into each product. We also consider buyer reviews, item ratings, and customer service, and tap the expertise of our in-house merchandising and trends experts to uncover high-quality finds for every budget. You can find more information about each item in the seller's listing details and can take a look at their individual shop policies and reviews, too.