Find a tote bag that's made just for you, from leather totes and canvas tote bags to crochet bags and cute tote designs that make great gifts.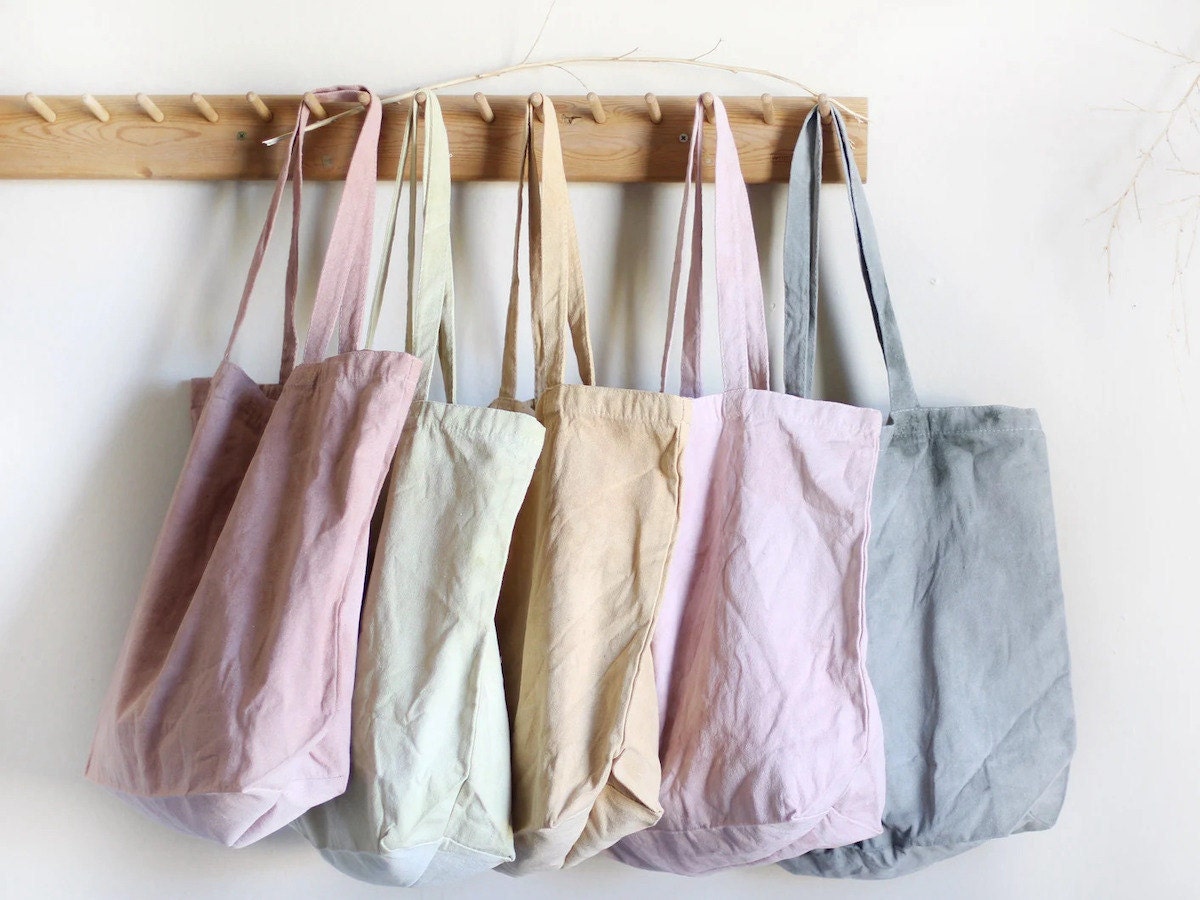 Totes are the unsung heroes of your bag collection—functional, practical, and, when you purchase from an independent Etsy maker, both oh-so-pretty and supportive of independent artisans. Whether it's an everyday canvas tote bag, a vacation-ready crochet creation, or a leather tote bag that gets better every time you use it, there's a tote for every occasion on Etsy. So if you're heading back to work or down the block for a quick errand, these are some of the best tote bag styles you'll be able to use every single day.
Best canvas tote bags
Keeping a few canvas totes in your collection is a must. Versatile and lightweight, canvas tote bags are perfect for those grab-and-go items you need to keep close at-hand throughout the day.
1. Birthflower canvas tote bag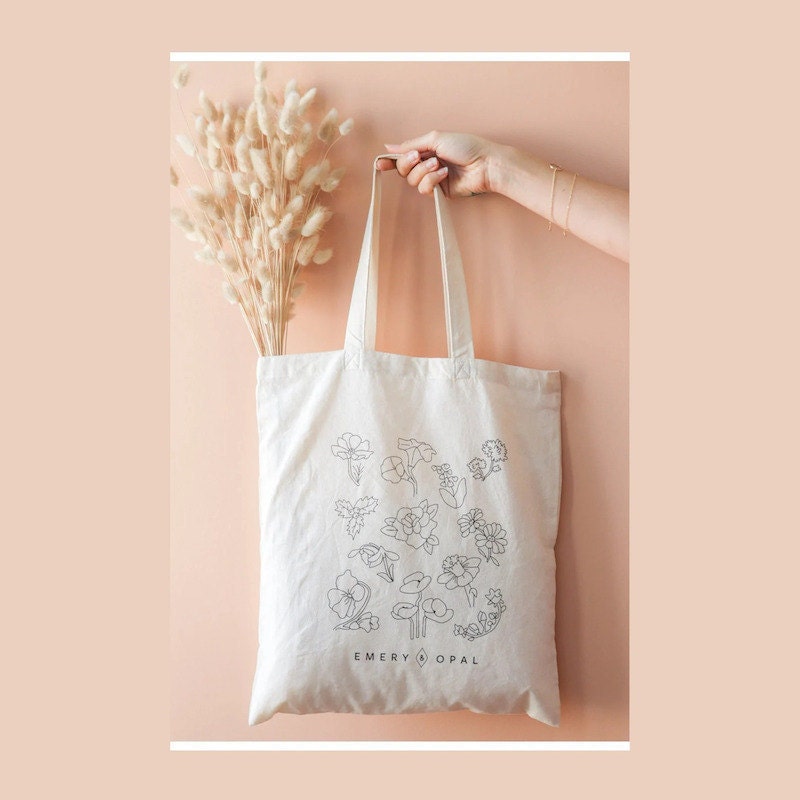 SHOP: Birthflower canvas tote from Emery and Opal, $16
Fans of this birthflower-adorned canvas tote bag love its practical size that's just right for hauling everything from school essentials to groceries. Other designs include crystals and a self-love print so you can mix and match these sustainable styles.
2. Coffee-themed tote bag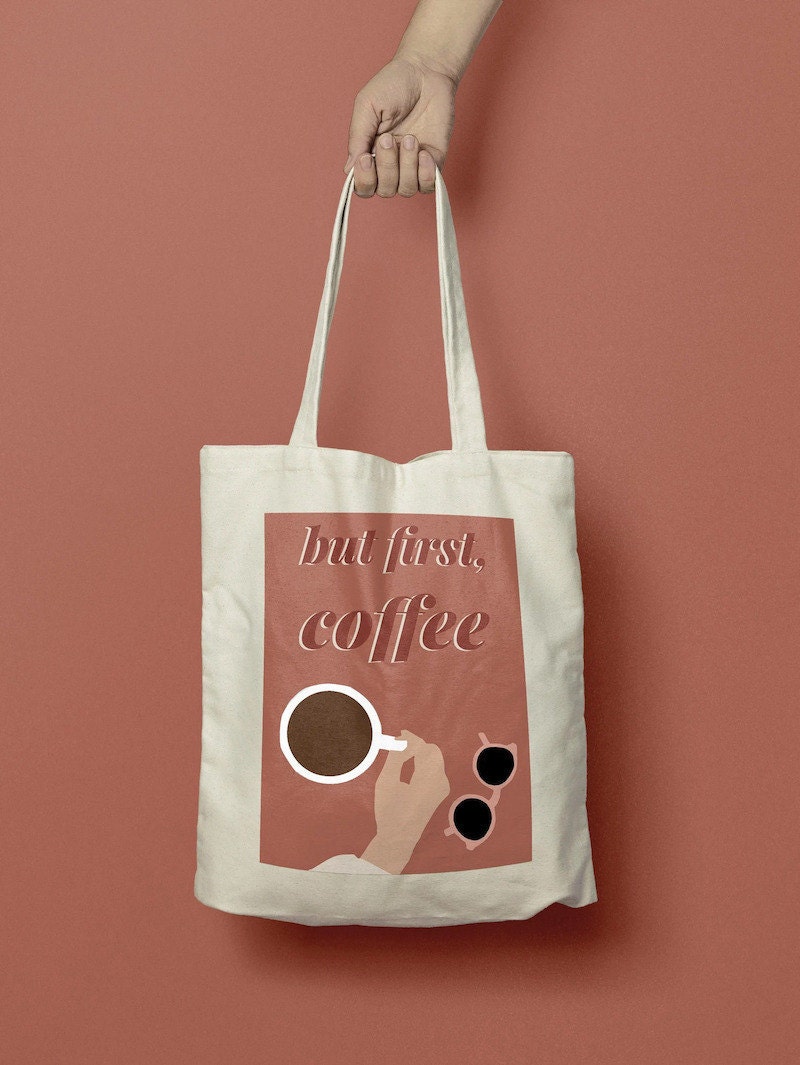 SHOP: Minimalist coffee tote from Studio Une, $24
This coffee-themed canvas tote bag is the perfect caffeine companion, just right for bringing a book, tablet, journal, and more as you visit your favorite barista.
3. Jute shopping bag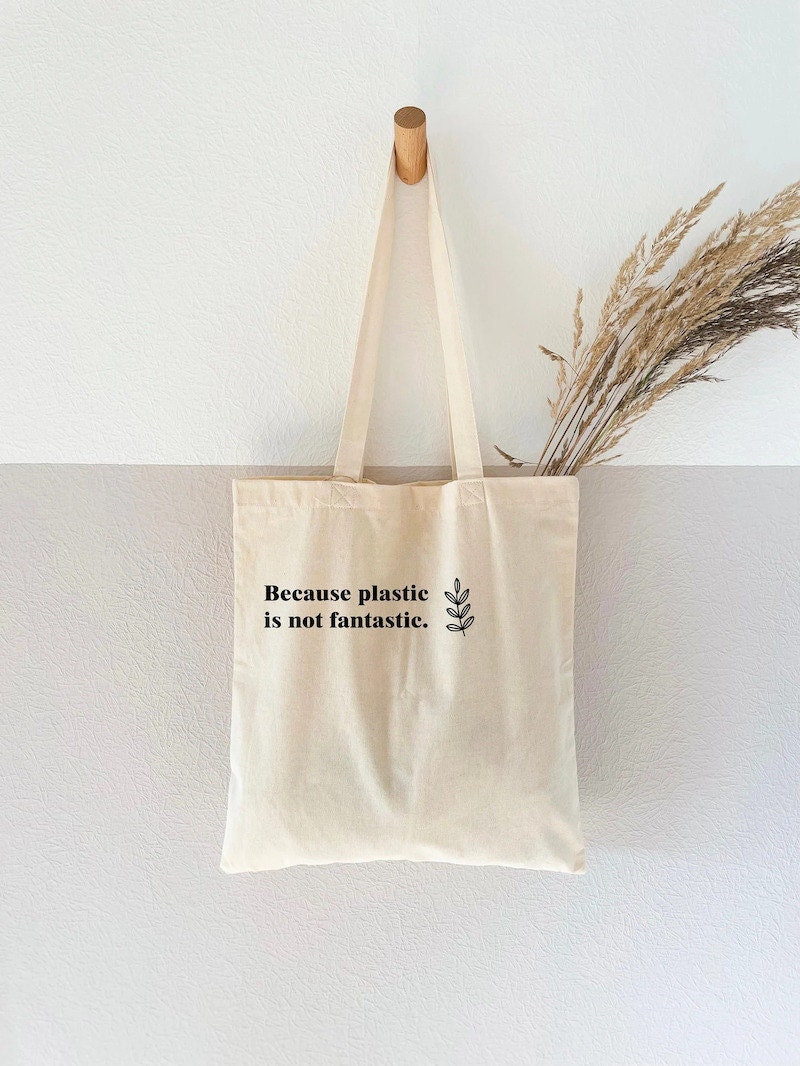 SHOP: Jute "Plastic" shopping bag from Jutes Stueck, from $16
We couldn't have said it better—this canvas tote bag is a sustainable option "because plastic is not fantastic."
4. Plant-dyed canvas tote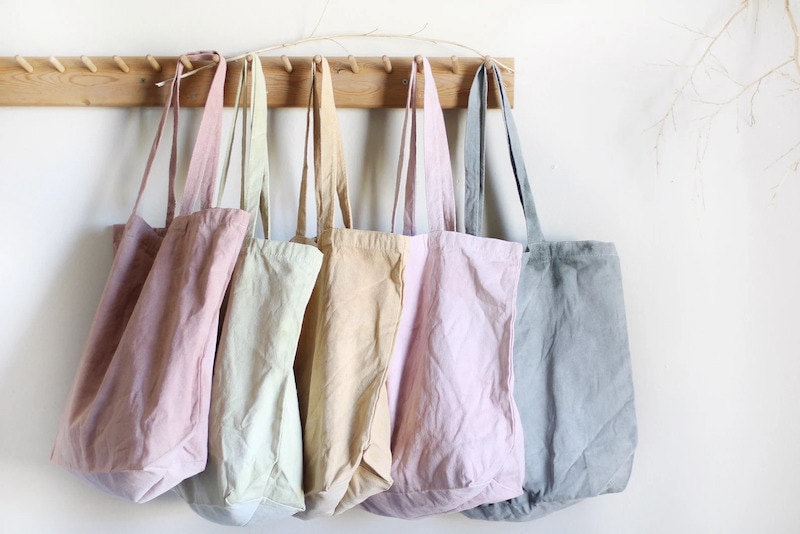 SHOP: Plant-dyed tote from Eloise et Moi, $31
Buyers love the natural hues of this reusable canvas tote bag, created in the seller's New Mexico studio using kitchen scraps, natural extracts, plants, and leaves.
Best tote bags for work
From laptops to lunches, these office-ready tote bags are the super-helpful companion you need as you head to the office.
5. Customizable, over-the-shoulder tote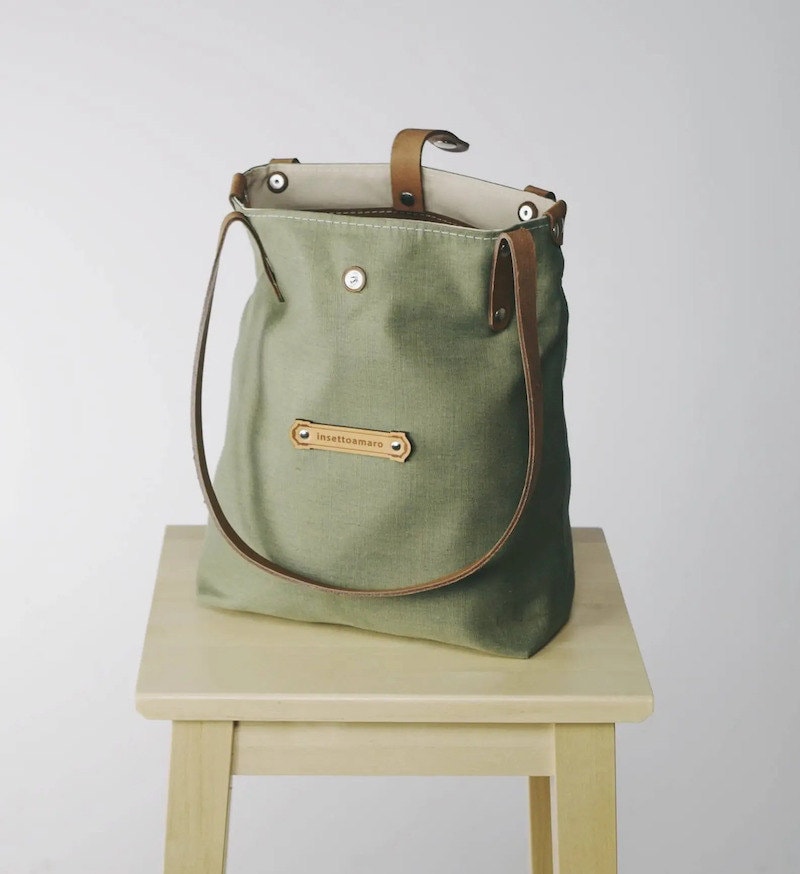 SHOP: Shoulder tote bag from Insettoamaro, $102
Handcrafted in Italy using vegetable tanned leather, this customizable tote bag can be created exactly the way you want by adding optional features like inner and outer pockets.
6. Convertible tote bag for work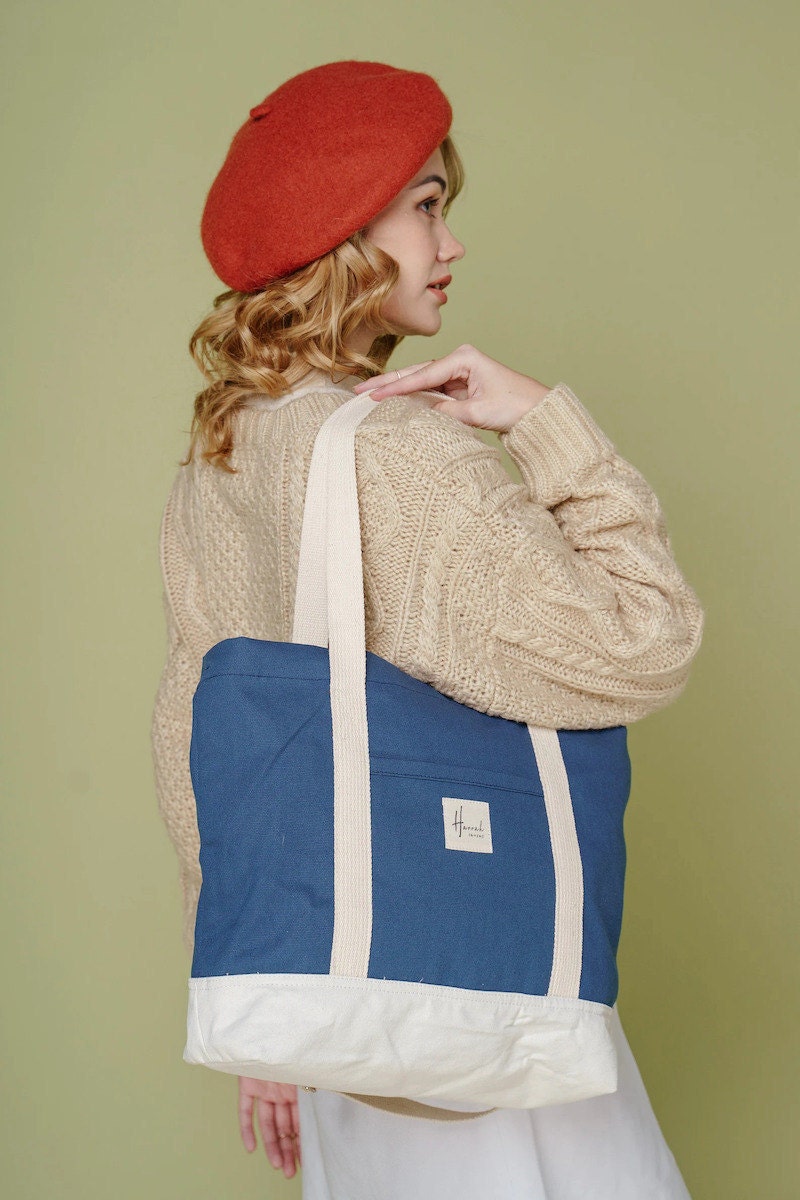 SHOP: Mino convertible bag from Hannah Canvas, $32
Convertible and affordable, this canvas tote bag comes in a variety of colors and can be worn as an over-the-shoulder tote or a cross-body bag, depending on what you're carrying.
7. Laptop backpack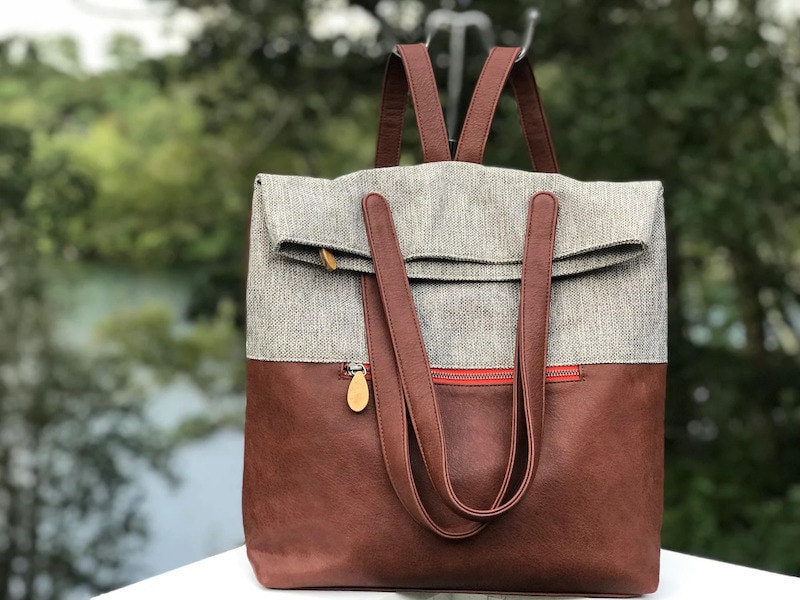 SHOP: Convertible backpack tote from Canopy Verde, $179
Buyers praise the handcrafted quality of this convertible work tote that can be worn as a backpack or carried over your shoulder. The vegan leather bag features five pockets (including zippered ones!) to help you organize all your necessities.
Best men's tote bags
For the fashionable fella in your life, these are some of the best tote bag styles to help him bring his gear from here to there.
8. Personalized weekender bag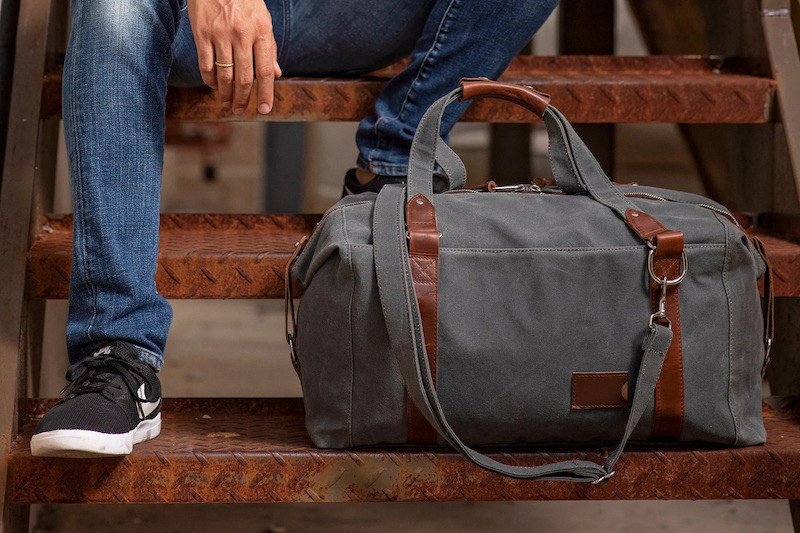 SHOP: Waxed canvas duffel bag from Clark & Taft, $535
The ideal size for a weekend getaway, this waxed canvas tote bag features an expandable body and a personalized luggage tag so he can always pick out his bag in a crowd.
9. Custom leather messenger bag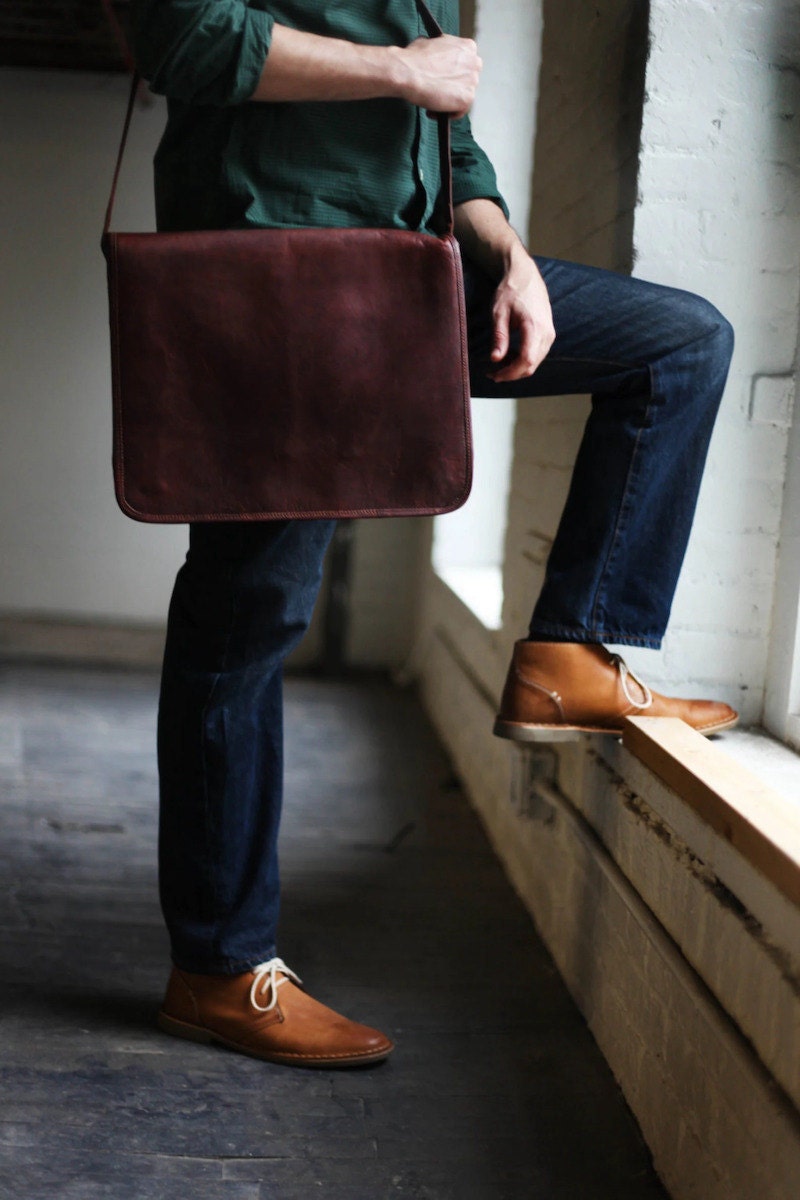 SHOP: Dane men's leather bag from Secret Storage, from $149
Buyers love how easily this leather messenger bag accommodates a laptop and other work essentials like files and notebooks. The leather strap adjusts for a comfortable fit, too.
10. Leather duffel bag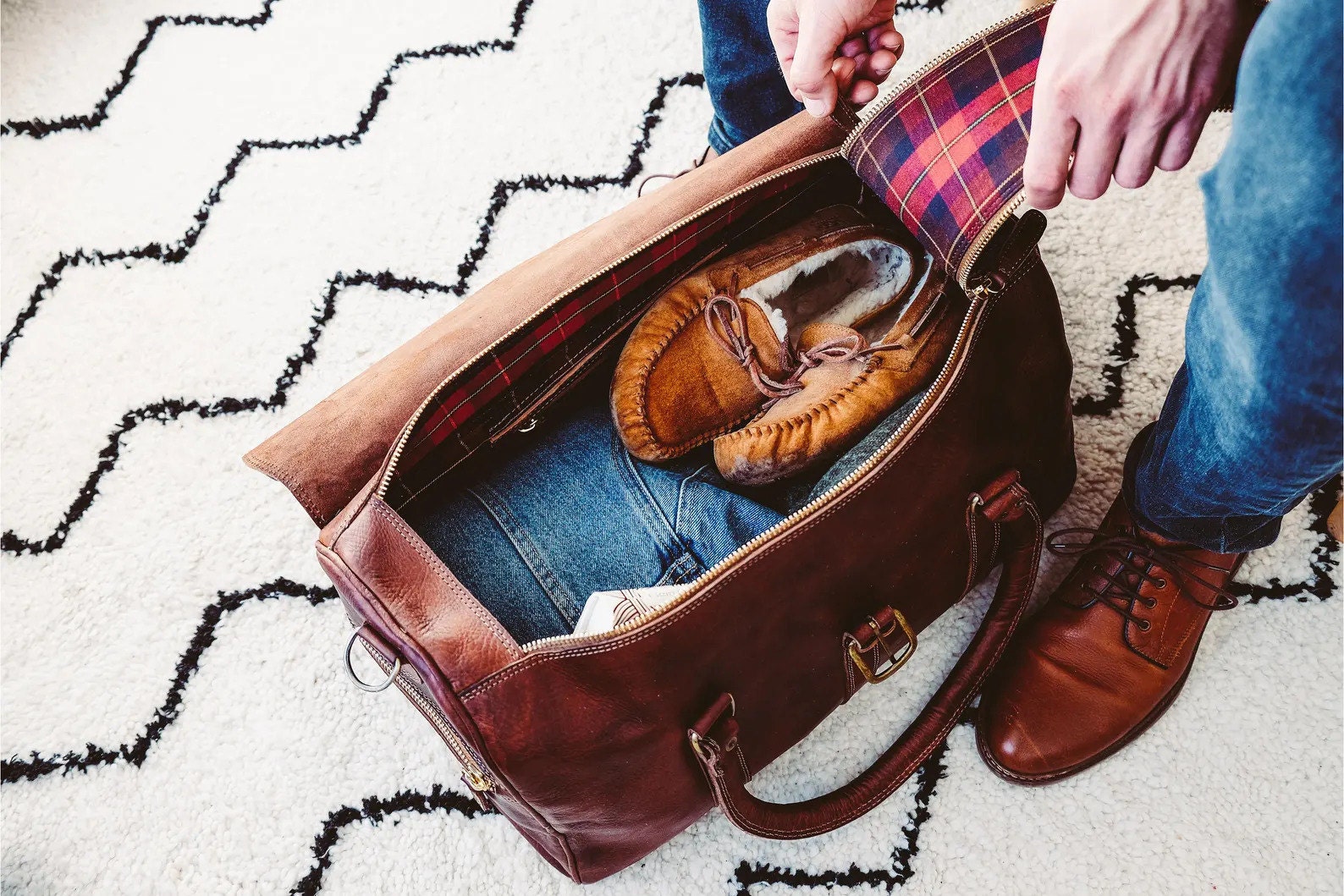 SHOP: Men's overnight bag from Linden Leather Company, $356
Sturdy and adventure-ready, this men's tote bag is made from vegetable-tanned leather and accented with saddle-stitched details and solid brass zippers.
11. Rolltop backpack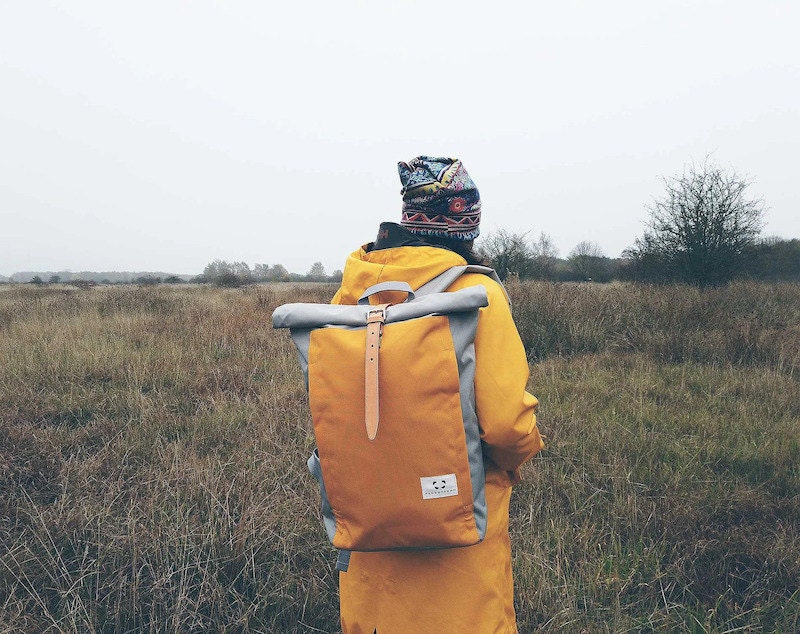 SHOP: Rolltop backpack from Pandopando, $104
This retro-inspired roll top backpack features an internal padded laptop pocket, an exterior side pocket that's perfect for a water bottle, and zippered pockets to keep essentials like keys and credit cards safe.
Best tote bags for travel
Whether you're reaching for a packable tote for a quick weekend away or need a canvas carry-on for your travel necessities, these travel tote bags are ready to hit the road.
12. Hand-dyed market bag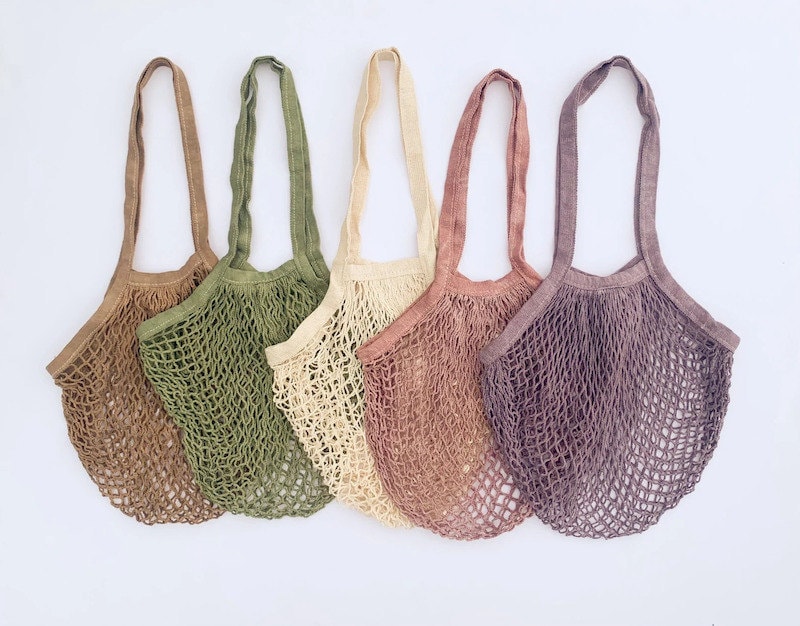 SHOP: Cotton mesh tote from Sun Freckled Studio, from $13
Stretchy and stylish, these cotton mesh tote bags easily expand to accommodate up to 22 pounds of goodies. The flexible, open weave makes these bags easily packable so you can toss a few in your suitcase and use them throughout your trip.
13. Vegan leather tote bag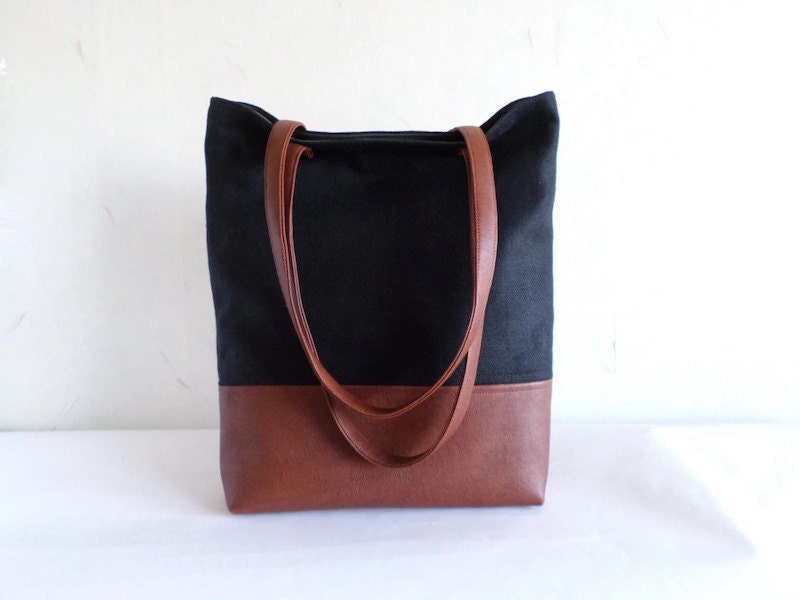 SHOP: Large cotton and leather tote bag from All by Fedi, $48
Shoppers love the practical pockets throughout this cotton and leather tote bag. If you prefer a zipper closure to keep your contents safe during travel, an upgrade is available.
14. Crochet rainbow tote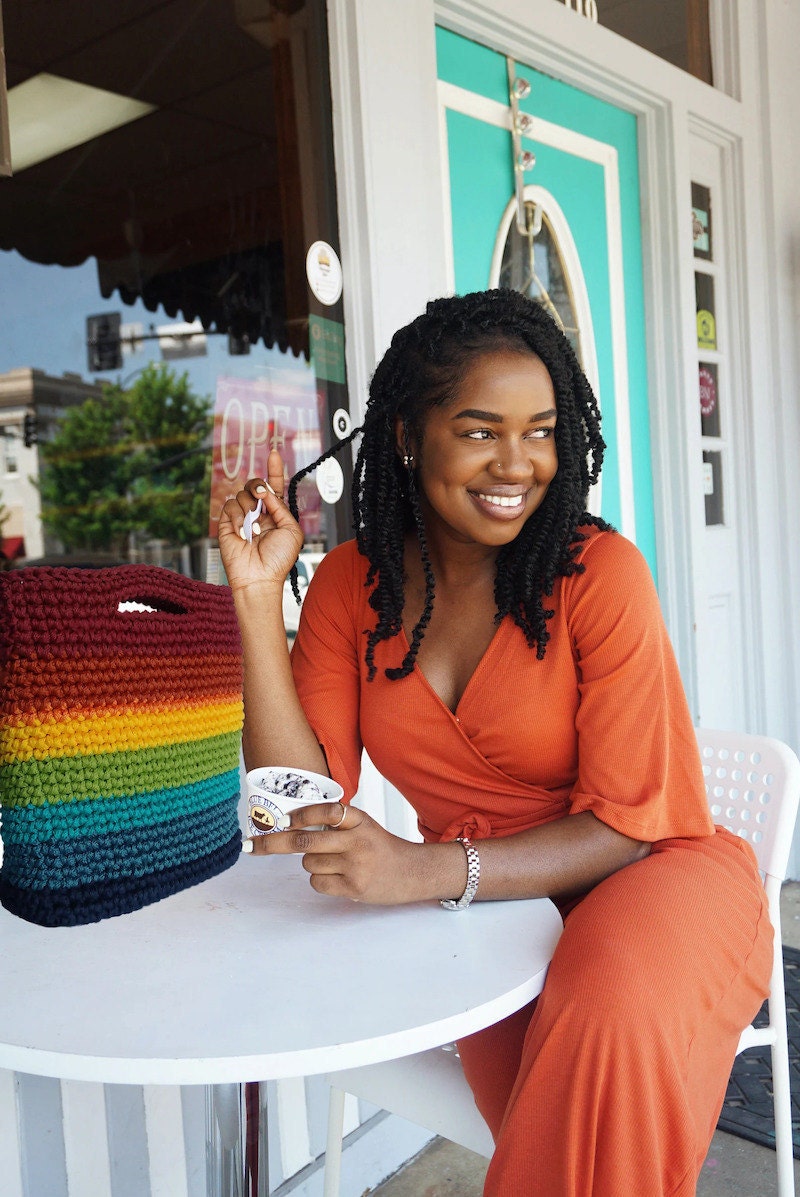 SHOP: Crochet tote bag from Hook and Rope, $99
Bold, bright, and beach-ready, this woven rainbow tote features a sturdy cork bottom that helps this tote hold its shape and makes it easy to access everything inside.
Best teacher tote bags
If you're in need of a teacher appreciation gift or a special way to say "thank you" at the end of the year, a tote bag is always an A+ choice. From gradebooks and laptops to extra pencils for the classroom, educators need to carry a lot of things with them each and every day, and these tote bags each have a special touch that makes them unique.
15. ASL teacher tote bag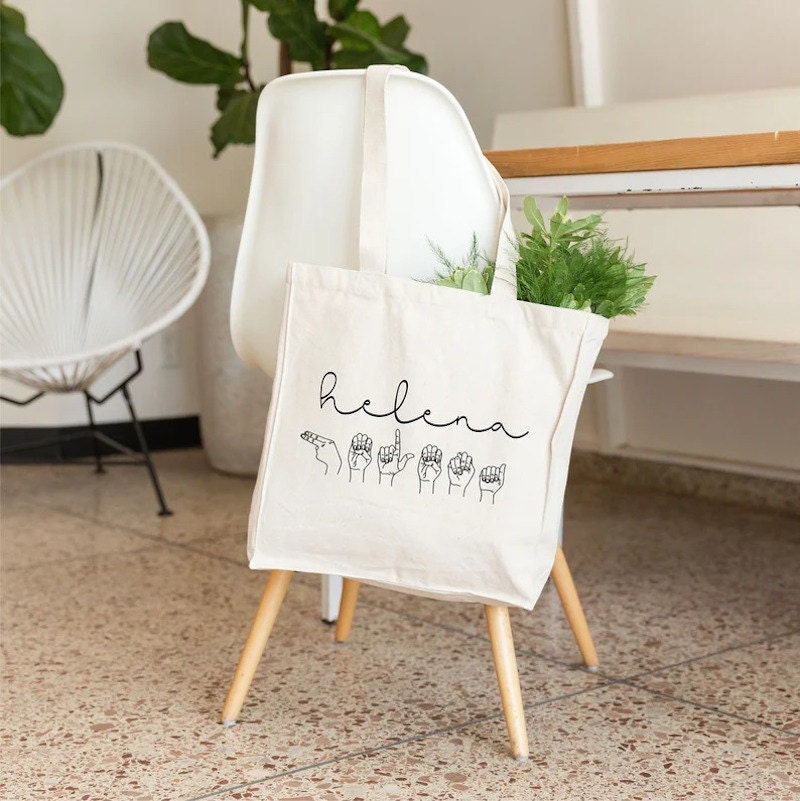 SHOP: ASL personalized tote bag from Moonwake Designs Co., $13
More than just a personalized tote bag, this canvas carry-all features your teacher's name along with the American Sign Language translation.
16. French teacher tote bag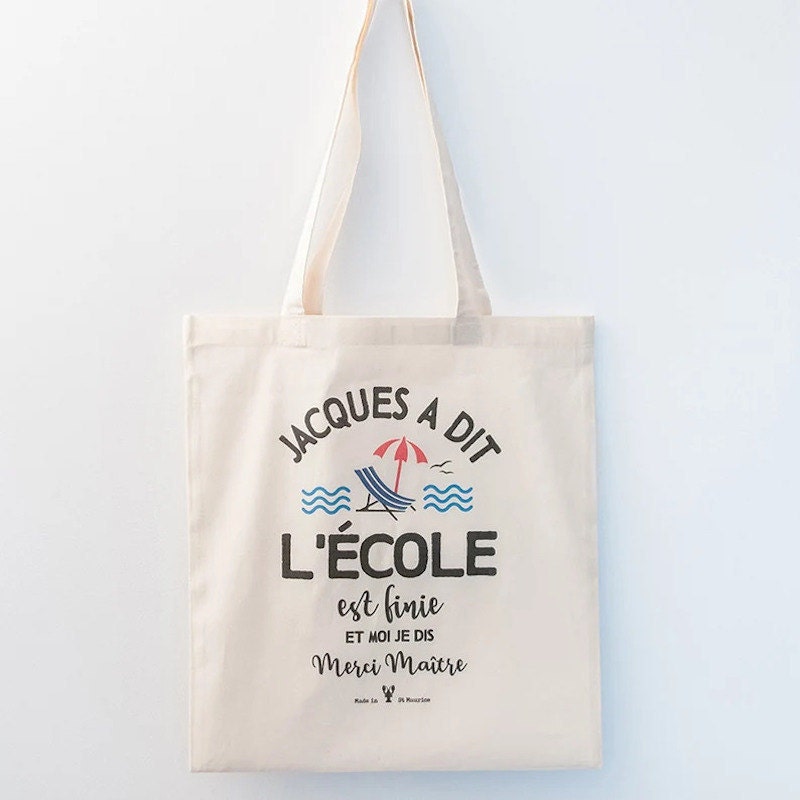 SHOP: Schoolmaster tote bag from Fabrique Des Epinettes, $23
For the French teacher on your list, say "Oui!" to this tote bag created in Paris, France, and decorated with French text celebrating the end of the school year.
17. Rainbow teacher tote bag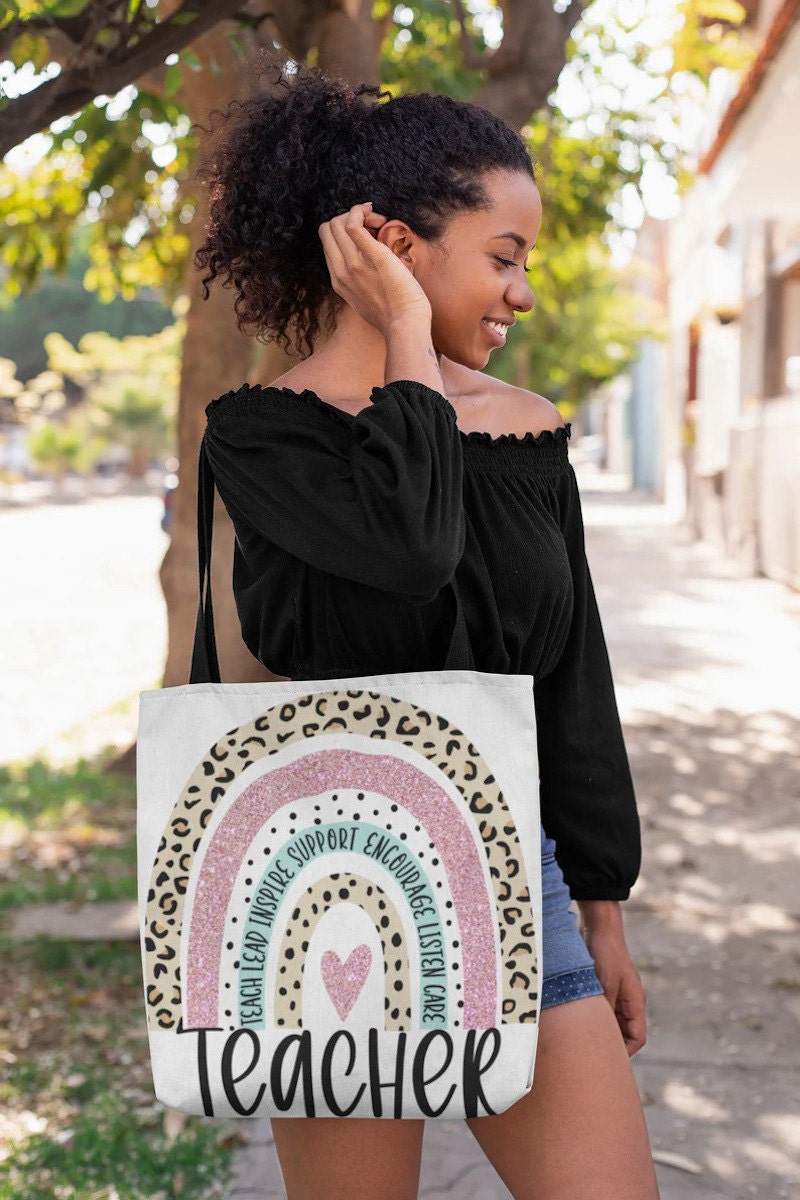 SHOP: Teacher tote from The Stylish Social Worker, $28
Remind the important educators in your student's life of all the roles they play, from teaching to leading to inspiring and more.
Best large tote bags
When you need to carry just a few more items than usual, a large tote bag is the go-to accessory. Whether it's a quick overnight getaway or a busy day of errands and to-dos, these large tote bags will help you get from here to there with everything you need.
18. Oversized linen tote bag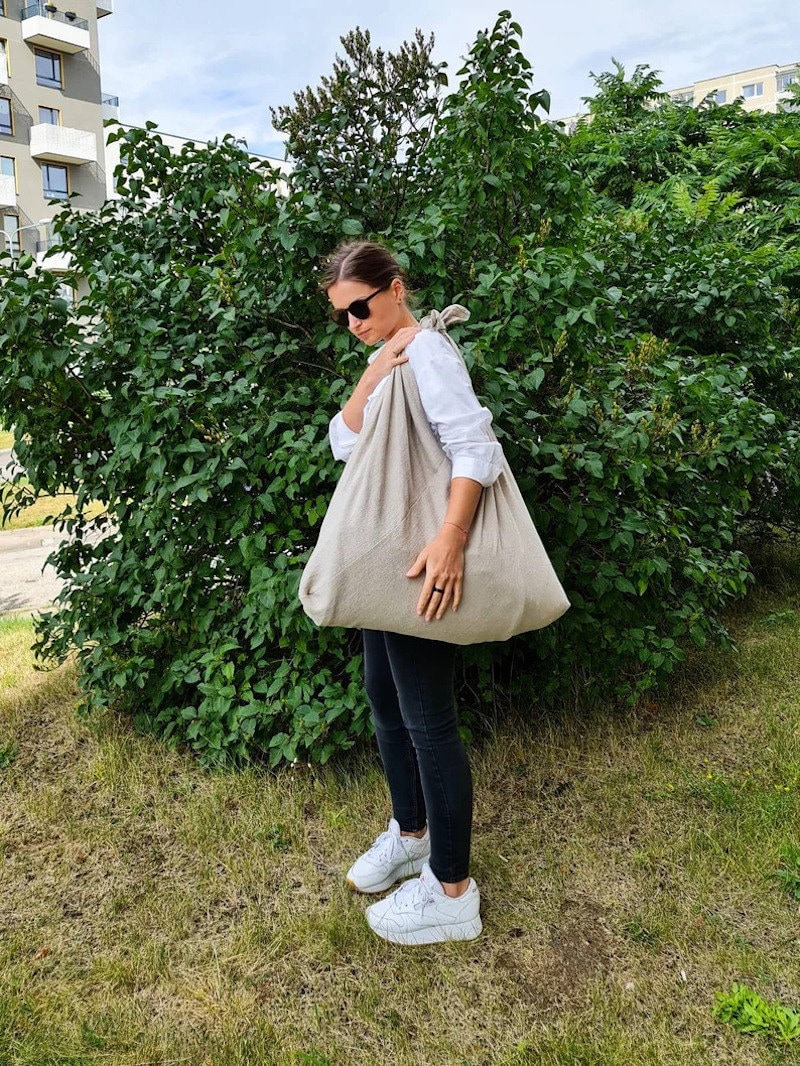 SHOP: Oversized shoulder bag from The Raw Linen, from $44
Choose from an extra large or an extra-extra large size for this minimalist linen tote. From the gym to farmers markets, buyers love the versatility of this oversize tote bag.
19. A large tote bag for everything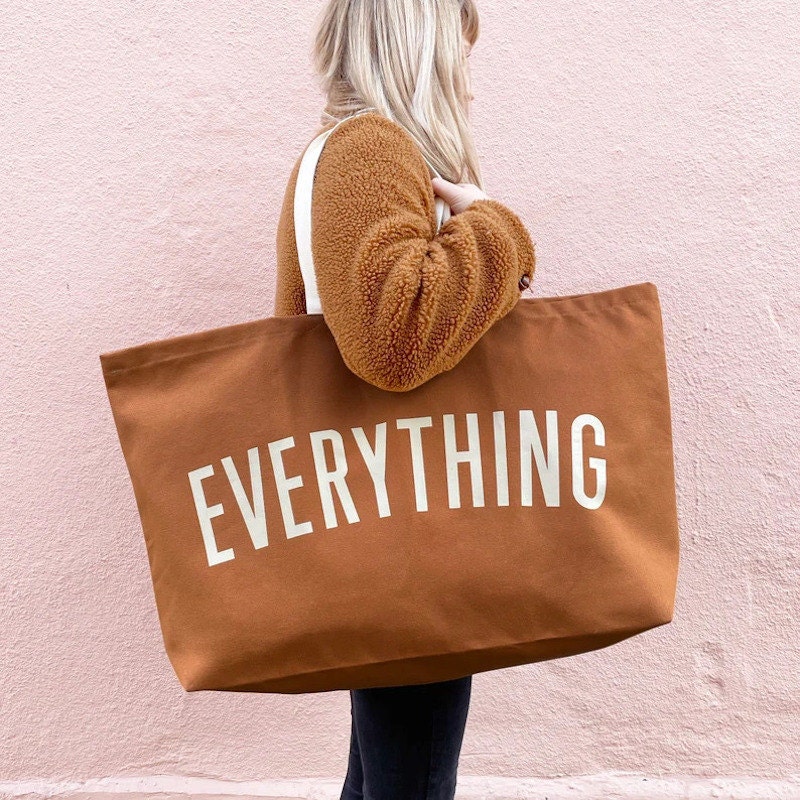 SHOP: Everything oversized tote bag from Alphabet Bags, from $46
Available in several different colors, there's no question what's in this tote bag—a little bit of everything! Buyers praise the quality construction of this oversized tote and love it as a beach bag tote.
20. Crochet jute tote bag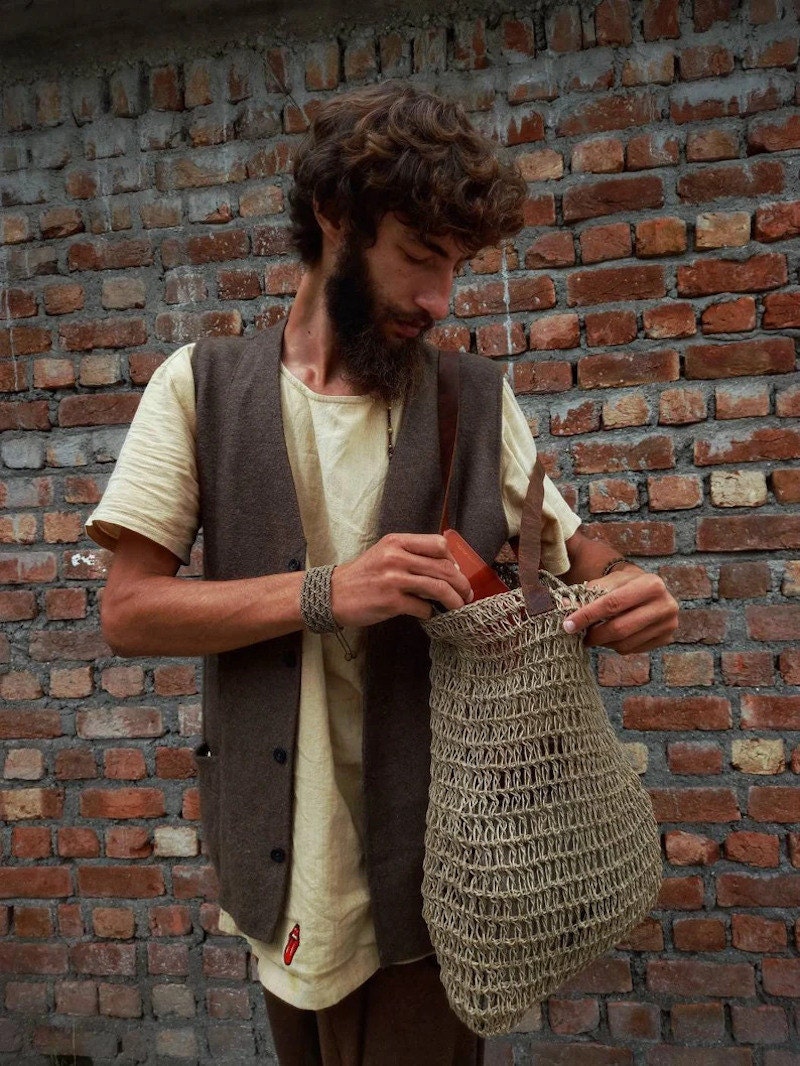 SHOP: Jute eco-friendly tote bag from Own Culture, $89
Made from durable and natural jute rope, this large tote bag is soft and flexible and can accommodate all your accessories for the day.