Shopping for a toddler? These are the best toys for 2-year-olds, from educational toys to personalized picks they'll love.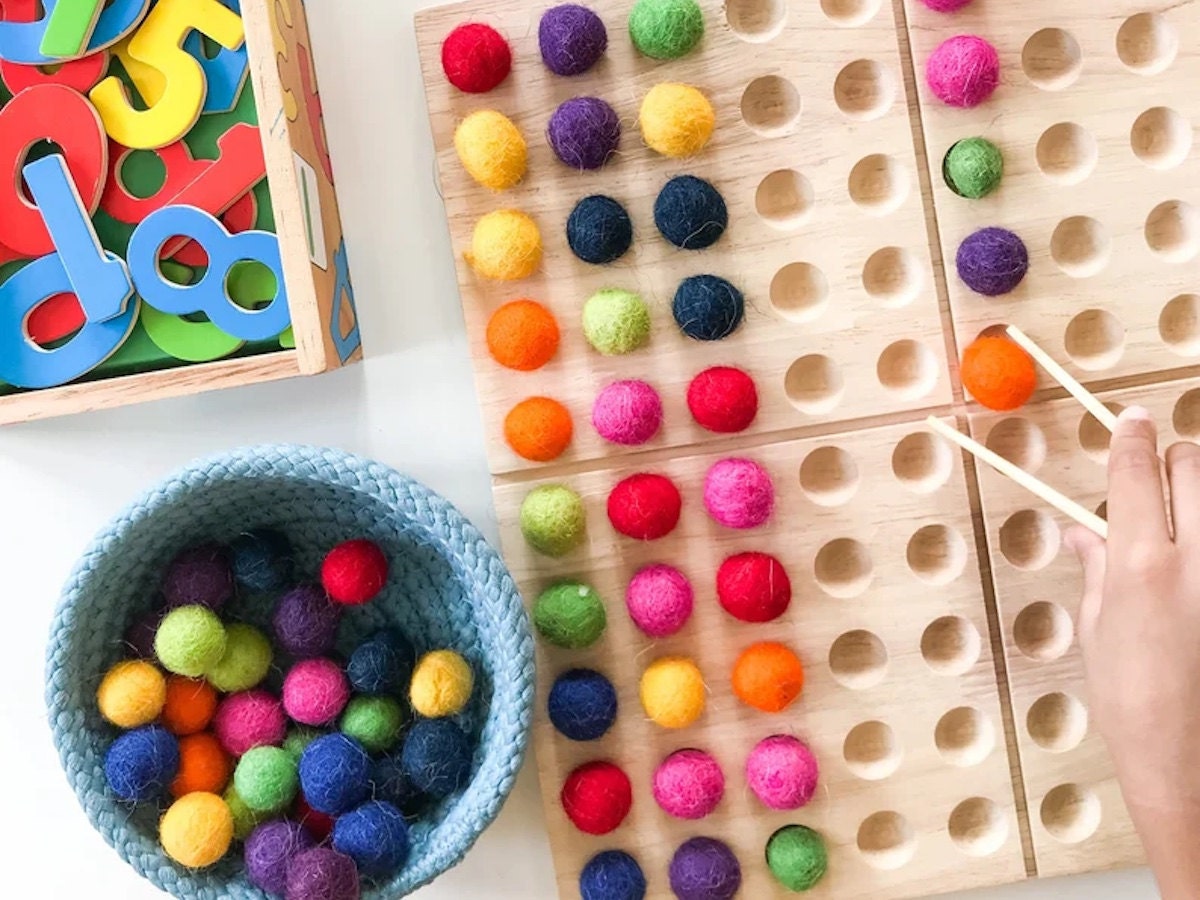 Picking gifts for 2-year-olds can be a bit confusing. These wee ones aren't bitty babies any more but aren't quite rough-and-tumble big kids just yet, either. They're also learning something new every day, it seems!
The best toys for 2-year-olds are ones that can grow with them as they continue to refine their motor skills and explore more about the world around them. Whether it's a playful plush toy or an imagination-inducing, educational pick, these toddler toys are lovingly crafted to deliver hours of exploration and fun. From heirloom-worthy wooden designs to one-of-a-kind toys you won't find anywhere else, these are the best toys for 2-year-olds, created by our talented community of Etsy sellers.
Best Montessori toys for 2-year-olds
As you shop for Montessori toys for the 2-year-olds on your list, consider all the different concepts you can teach your toddler with a toy, from counting and colors to object identification and exploration. These educational toys for 2-year-olds—many of which are inspired by Montesorri concepts—are designed to keep mini minds curious and engaged.
1. A rainbow abacus for kids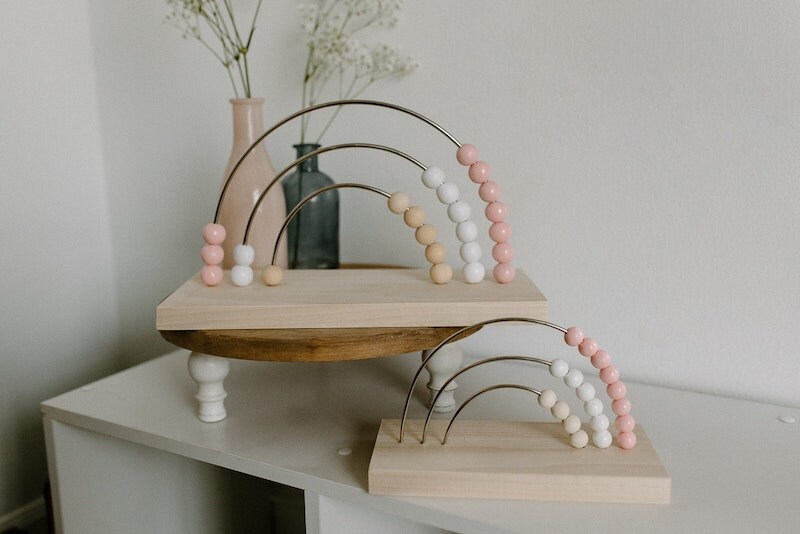 SHOP: Rainbow wood abacus from The Modern Prism, from $36
Recite colors and count with your toddler using this rainbow-inspired wood bead abacus, available in two sizes and many different colors. Bonus: Moving the beads on this toy for 2-year-olds is great practice for fine motor skills.
2. Wooden clock toy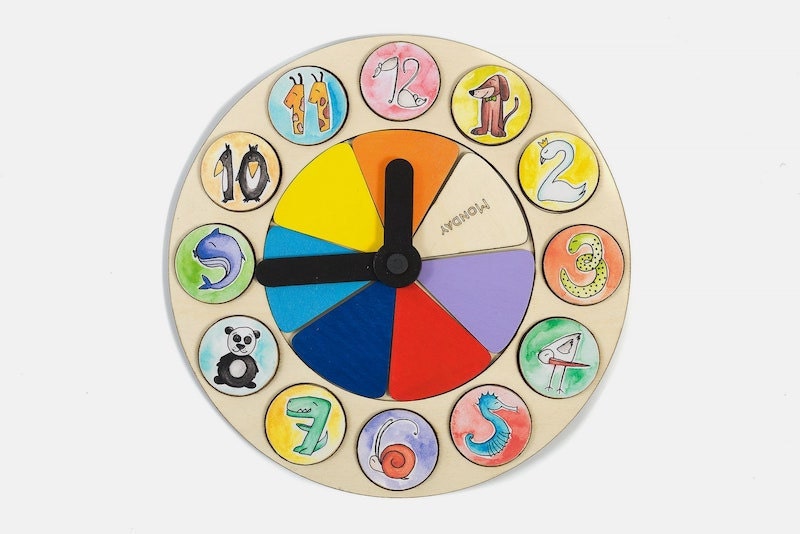 SHOP: Wooden clock from Dandelion Toys, from $38
This Montessori-style toy features an interactive wooden clock with functional hands for telling time and colorful center tiles representing the days of the week.
3. Math and counting board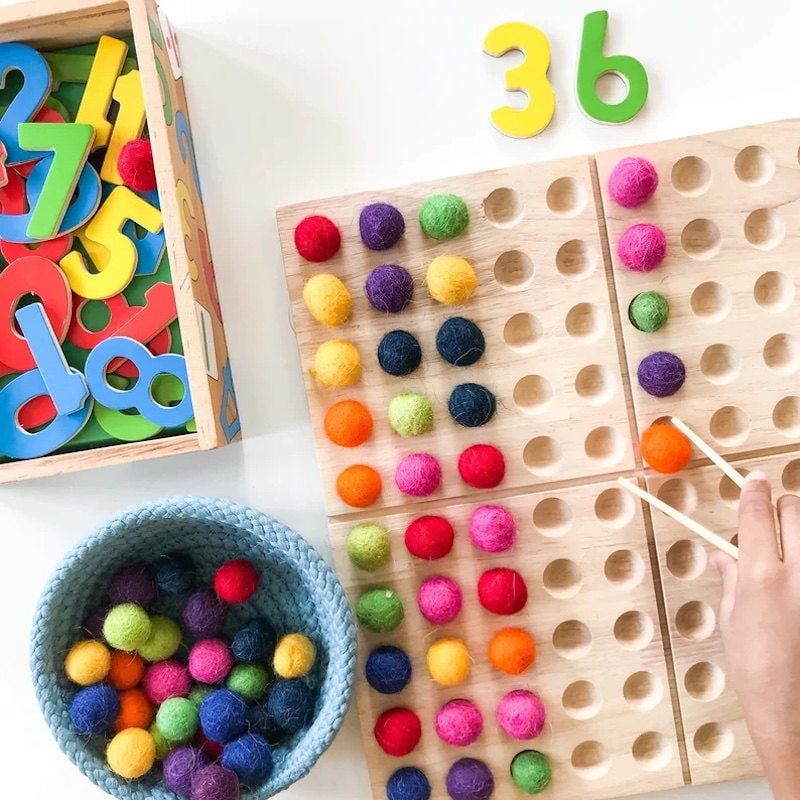 SHOP: Wooden math counting board from Chitrani Wooden Toys, $47
Turn math lessons into interactive play time for 2-year-olds using this handcrafted, Montessori-inspired "100 board" toy. Create colored patterns while teaching your children to count, add, subtract, and more.
4. A sensory table for toddlers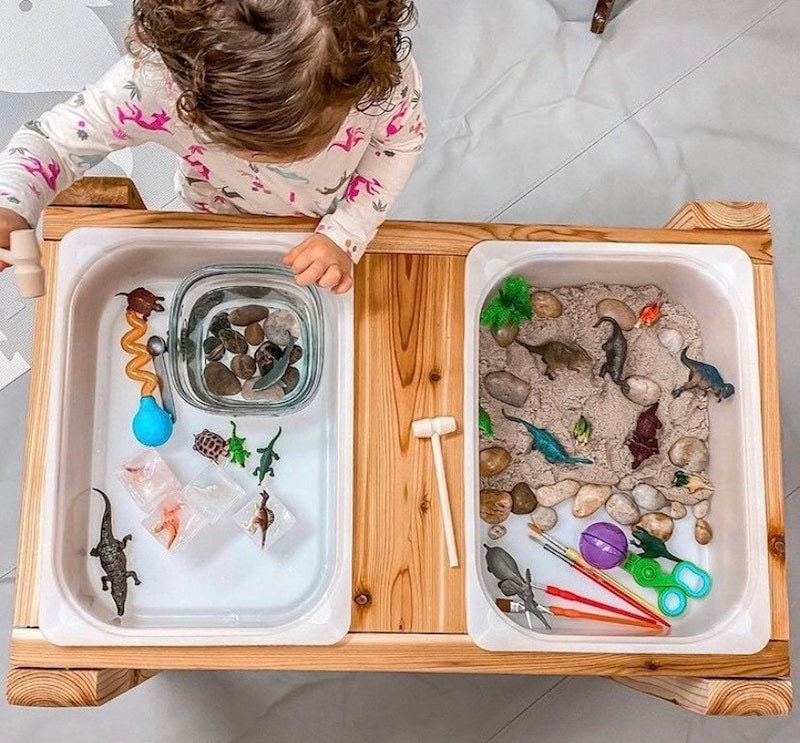 SHOP: Dual bin sensory table from Monkey Tables, from $239
Fill the bins of this play table with your choice of age-appropriate sensory items, and use the included lids to keep everything in place until it's playtime again.
5. Pastel wooden stacking stones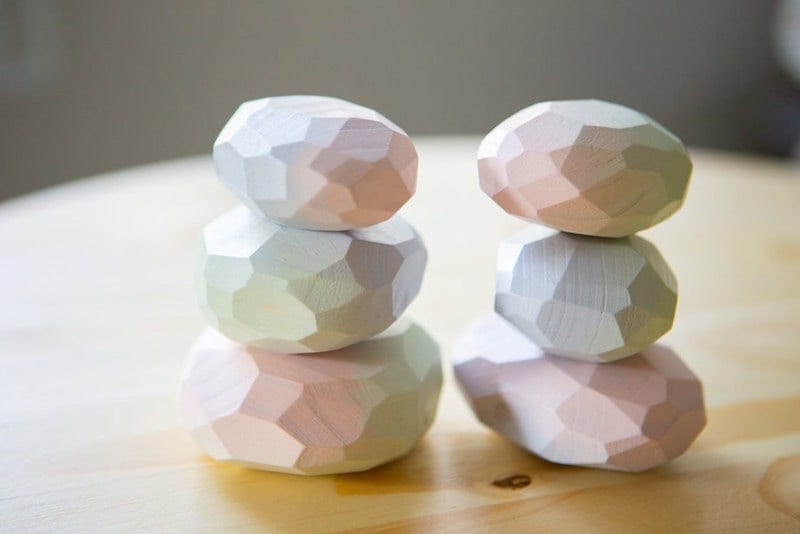 SHOP: Ombre wooden stacking stones from Timberlings Toys, $32
Encourage your 2-year-old to experiment with different combinations as they stack these ombre-hued wooden stones again and again.
Unique stuffed animals for 2-year-olds
A great gift idea for kids, these stuffed toys for toddlers are supremely huggable and lovable. Sure to be a beloved companion for years to come, many of these stuffed animals and dolls can be personalized especially for your child.
6. A miniature plush family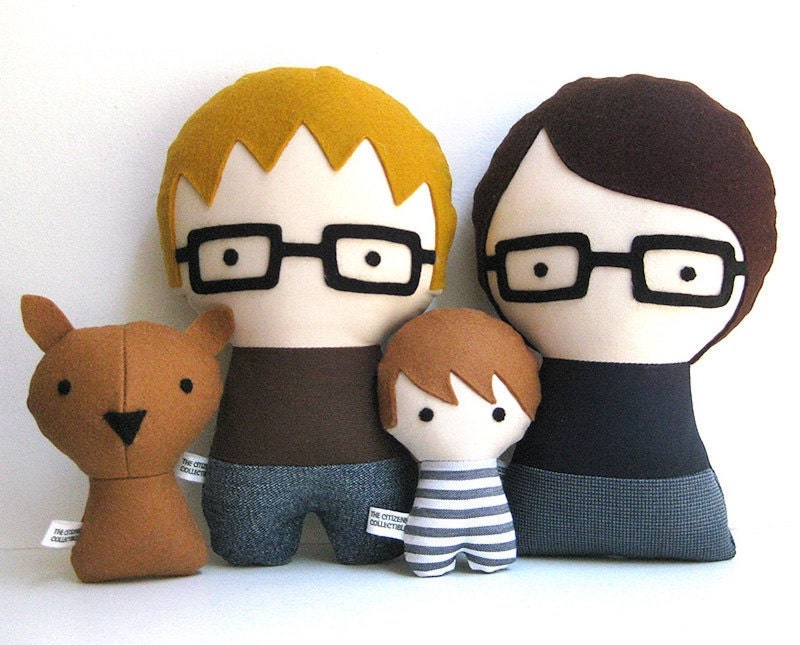 SHOP: Personalized plush family from The Citizens Collectible, from $165
Add adorable, petite versions of your loved ones to your toddler's stuffed toy collection—even the four-legged family members.
7. Cuddly frog plush toy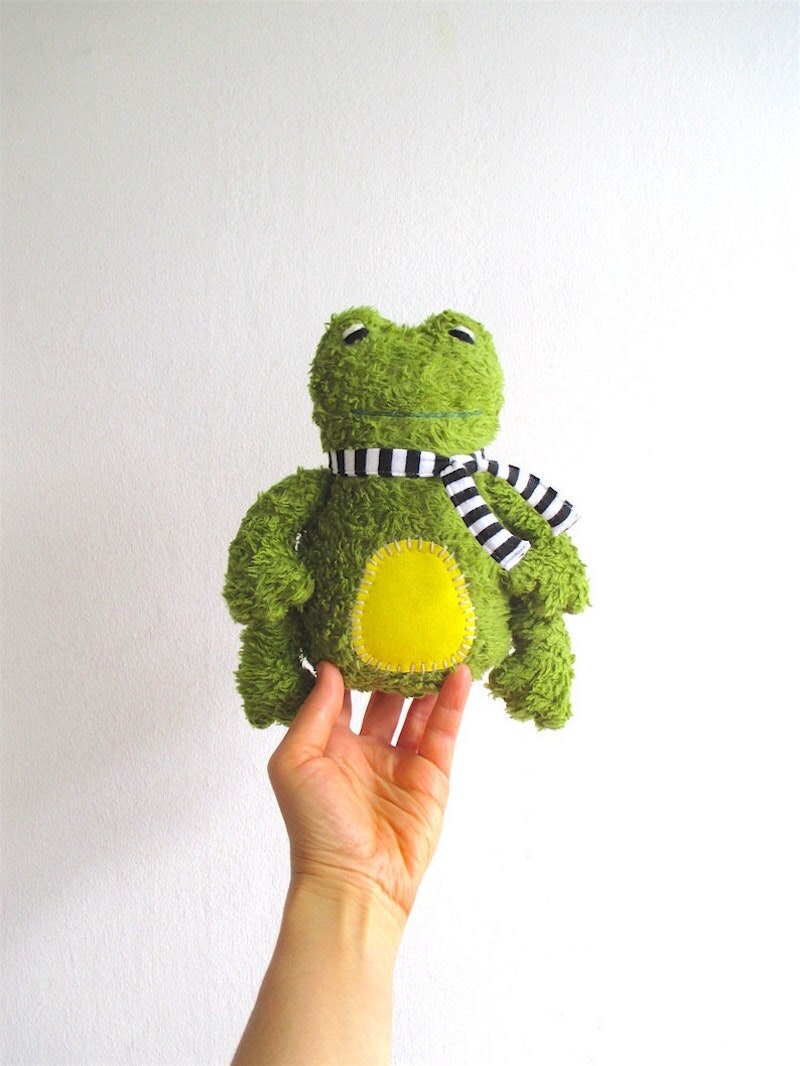 SHOP: Organic frog toy from Pingvini, $50
Created with organic plush fabric and organic wool fill, this froggy fella will hop straight into favorite stuffed animal status.
8. A custom baby doll that looks like them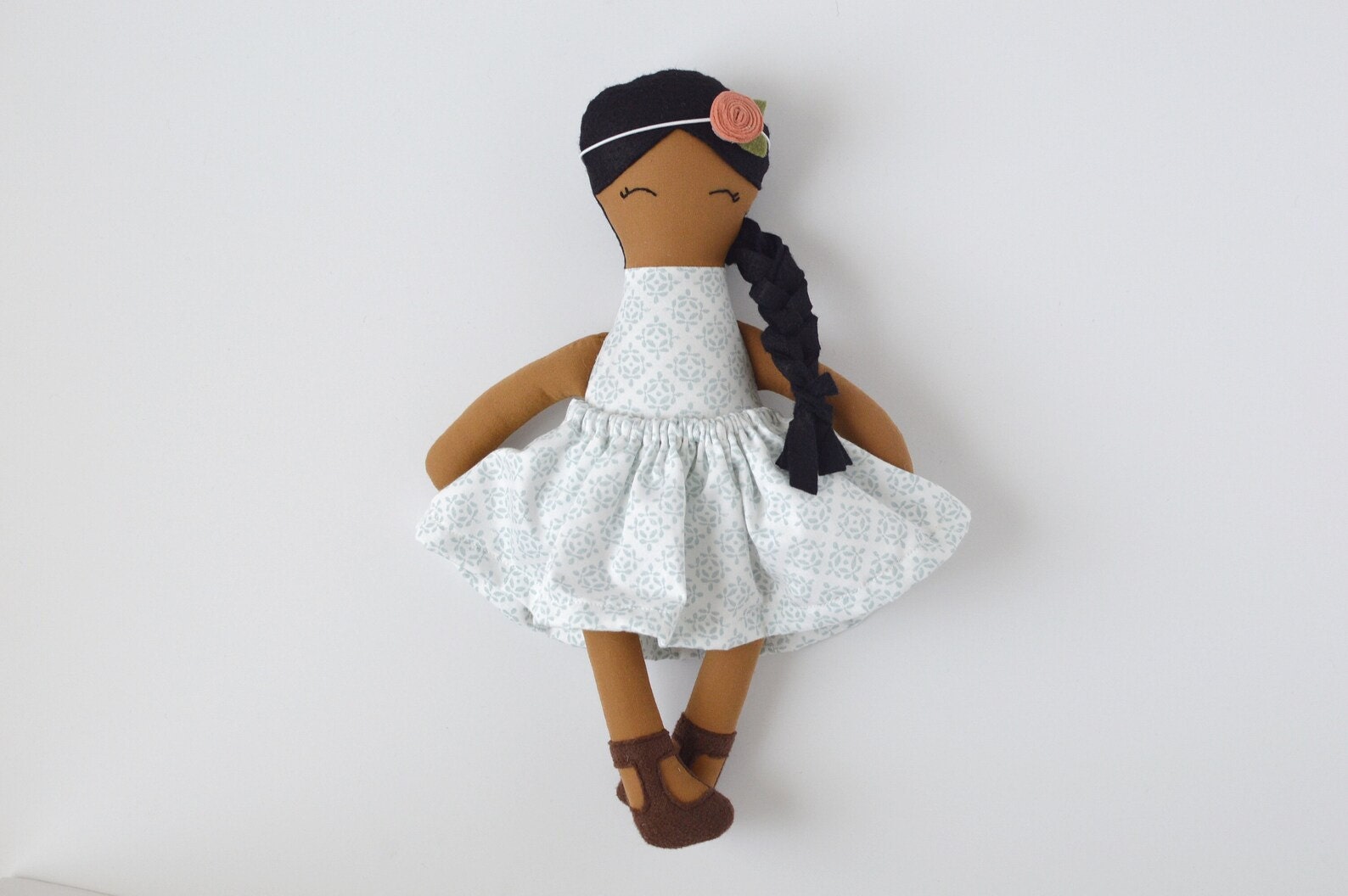 SHOP: Personalized cloth doll from Top Knot Twirl, $75
A unique toddler gift idea, this stuffed doll toy can be personalized to look just like your 2-year-old.
9. A life-size stuffed puppy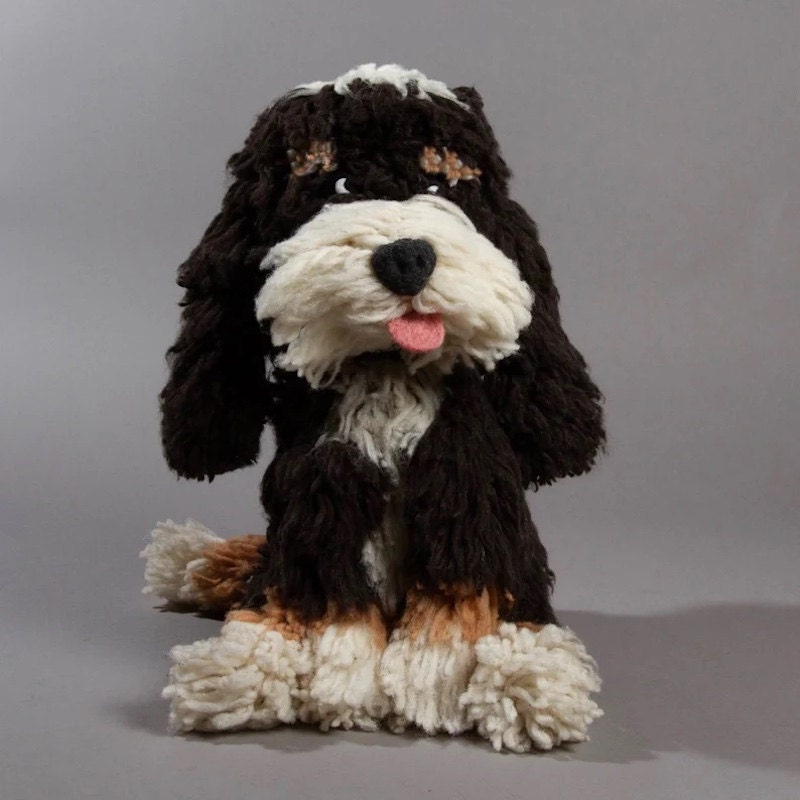 SHOP: Ziggy the Bernadoodle from Hola Vicu, $159
Ziggy the Bernadoodle is handcrafted from sustainable sheep's wool, making this pup super soft and cuddly for the 2-year-old on your list who loves a new stuffed animal.
Best games and puzzles for 2-year-olds
From solo exploration to collaborative play, these interactive games and personalized puzzles help make learning fun, even for toddler-size attention spans.
10. Human body puzzle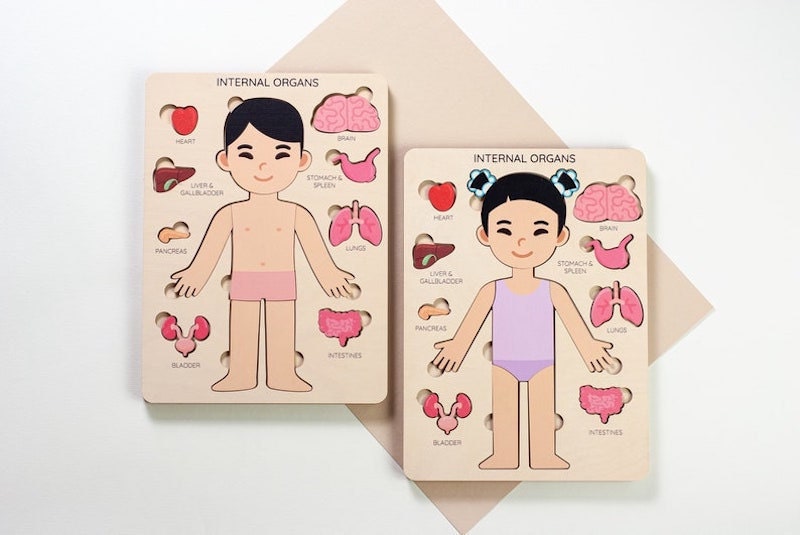 SHOP: Human body puzzle from Fistik Puzzles, from $34
Available in a variety of skin tones, this human body puzzle creates an opportunity to discuss the function of each organ and how bodies work.
11. Farm-themed name puzzle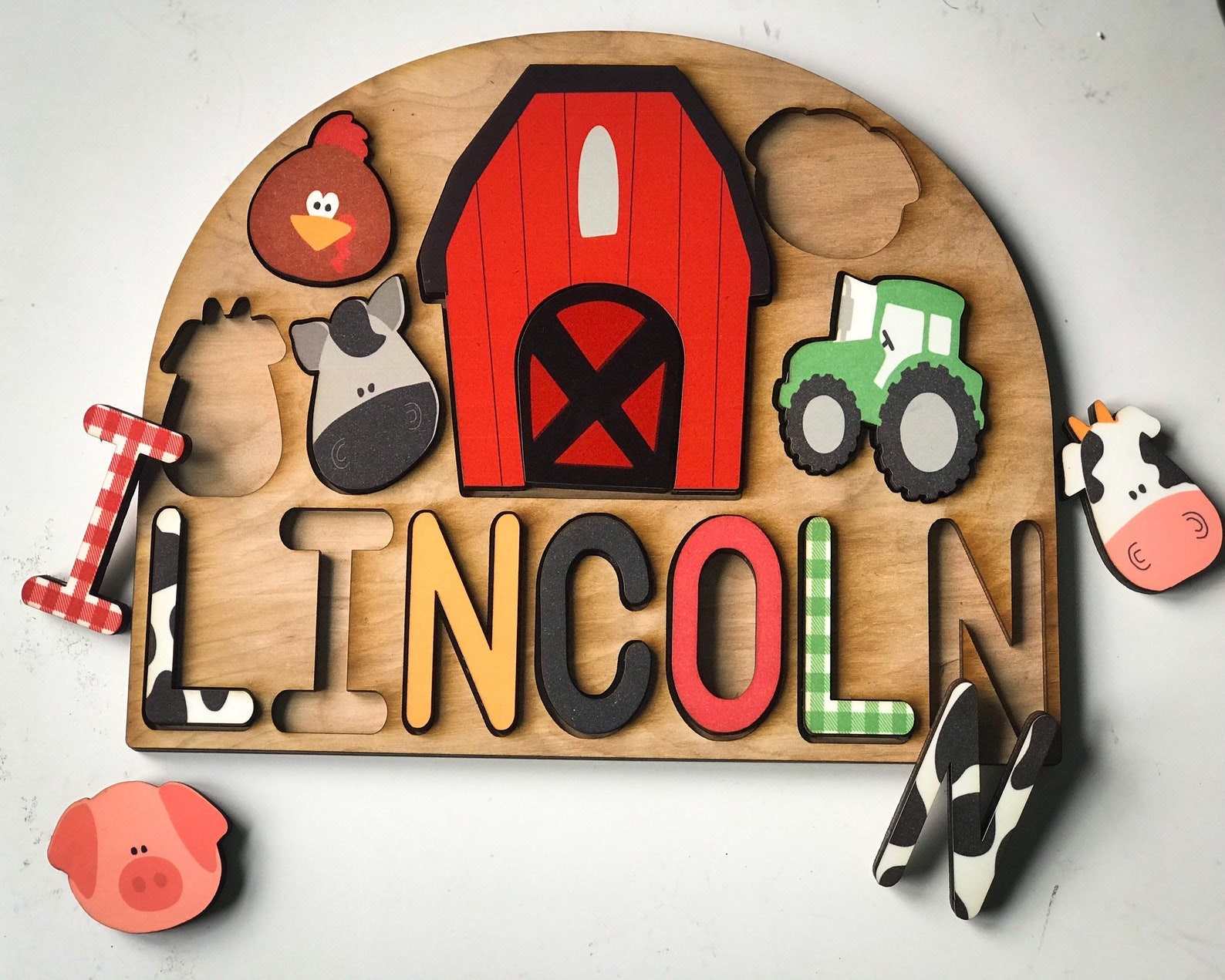 SHOP: On the farm puzzle from The Shoppe at Little Creek, from $60
This wooden farm puzzle can be customized with your child's name, and you can add a second name for a sibling or last name if you'd like.
12. Personalized memory game for toddlers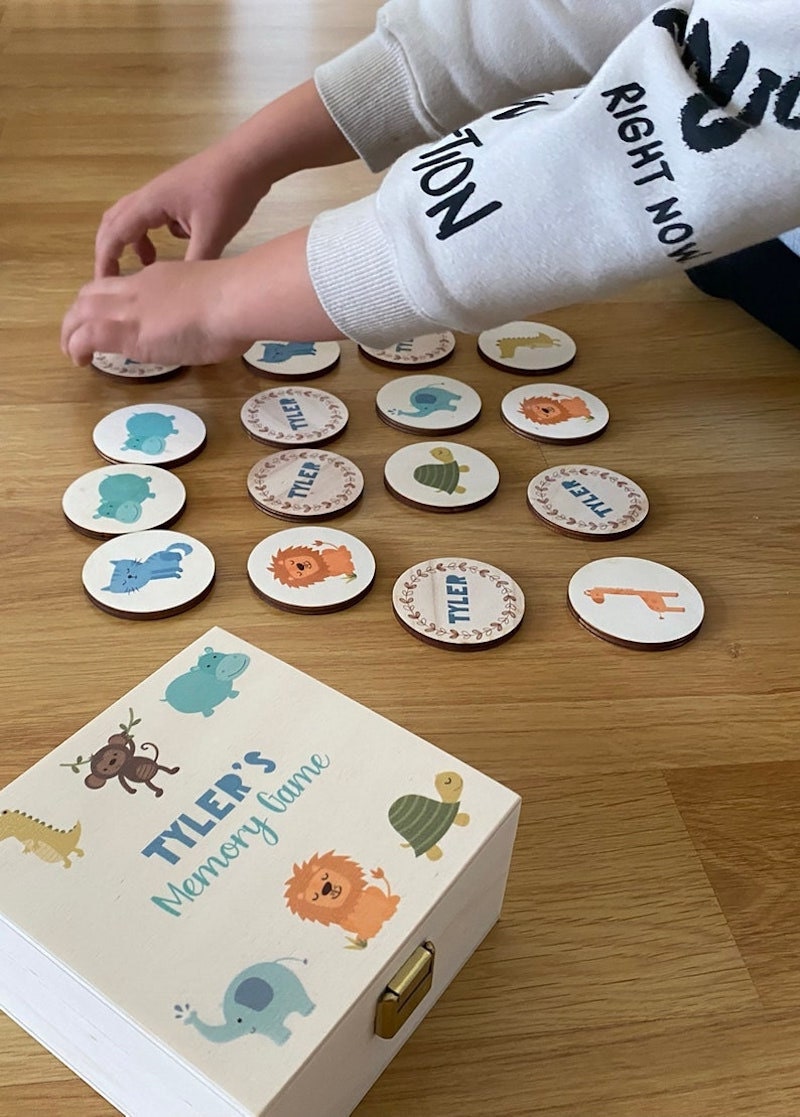 SHOP: Personalized matching game from Funograf, from $55
Personalized with a name, this memory game for children features animals on wooden discs, sized just right for little hands, and a handy, wooden storage case.
13. Custom name puzzle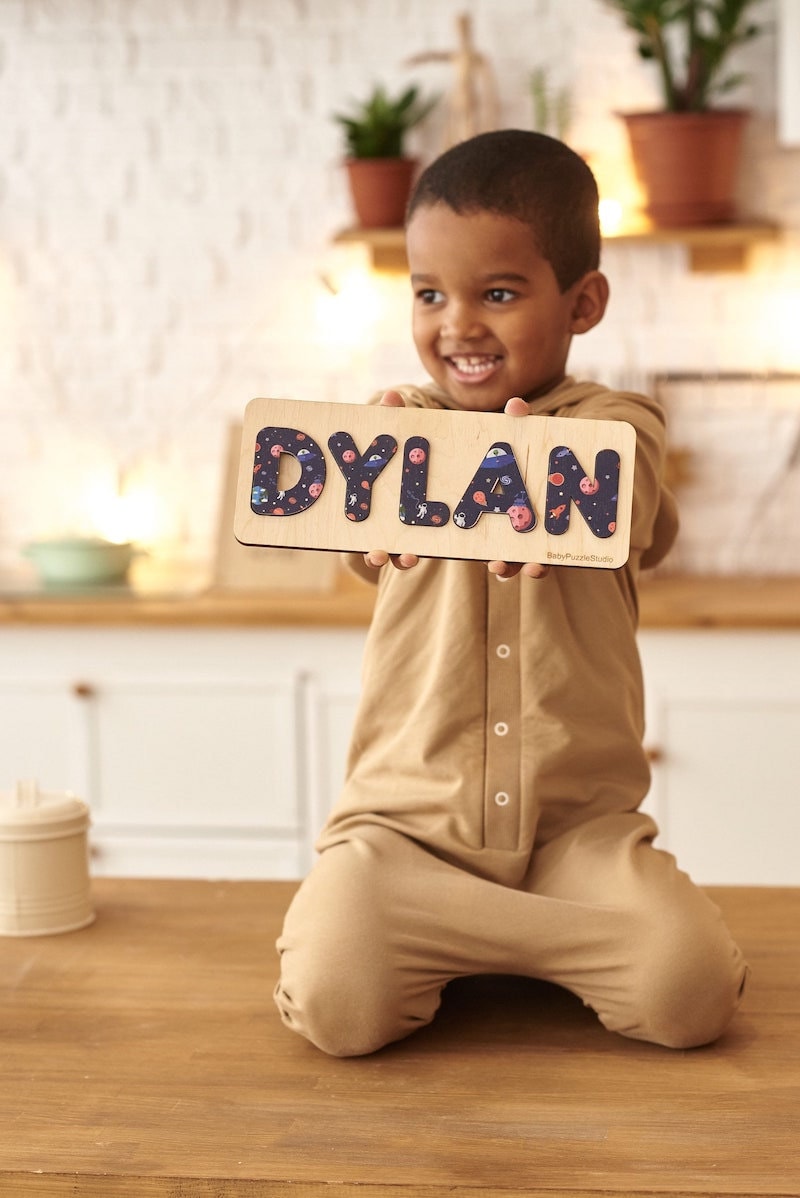 SHOP: Baby name puzzle from Baby Puzzle Studio, from $3
Perfect for practicing letter recognition, name puzzles on Etsy can be personalized with a variety of designs, colors, patterns, and number of letters.
Pretend-play toys for 2-year-olds
Made with imagination and visualization in mind, these pretend play toys for toddlers are imaginative picks for little ones who love to play make-believe.
14. Pretend beauty play set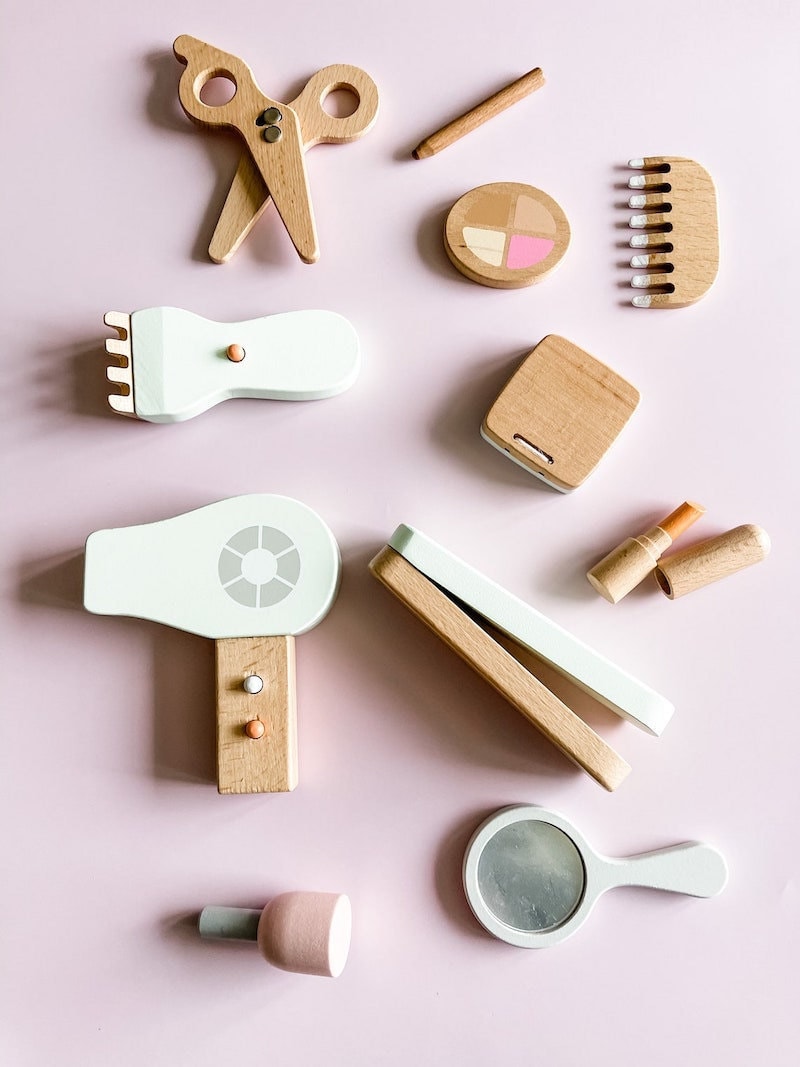 SHOP: Wooden beauty makeup kit from Little Play Kit, $70
This pretend-play hair and makeup kit has everything the 2-year-olds in your life need to brush, blow dry, and primp for the day.
15. Printable pretend grocery store items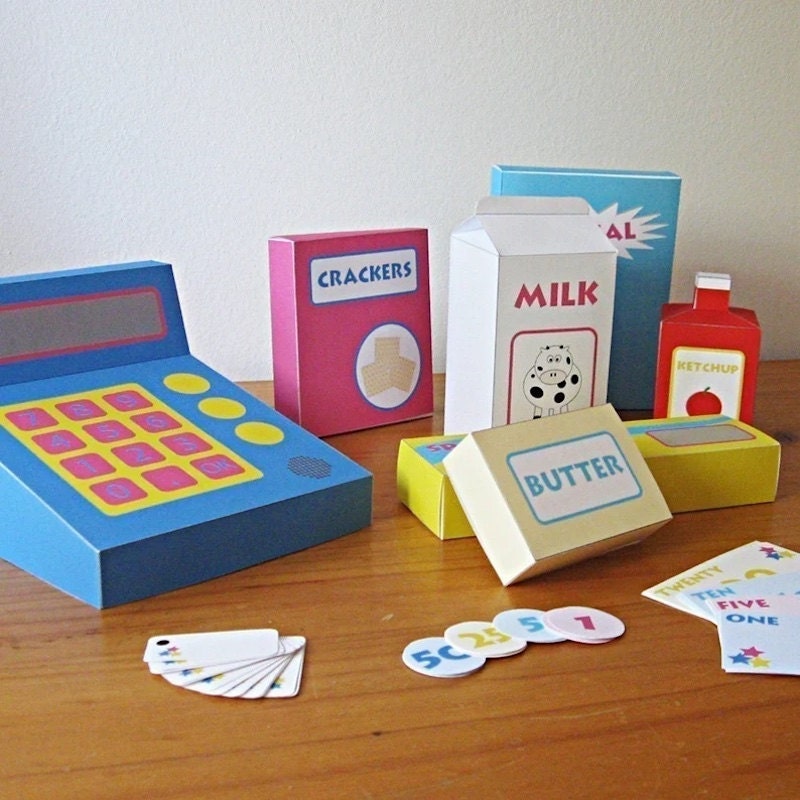 SHOP: Printable pretend grocery store items from Neskita, $8
Craft and play together with this DIY pretend play grocery set. Featuring a cash register, coins, and play food items, this set is a digital download you can print and create at home
16. Mix and match animals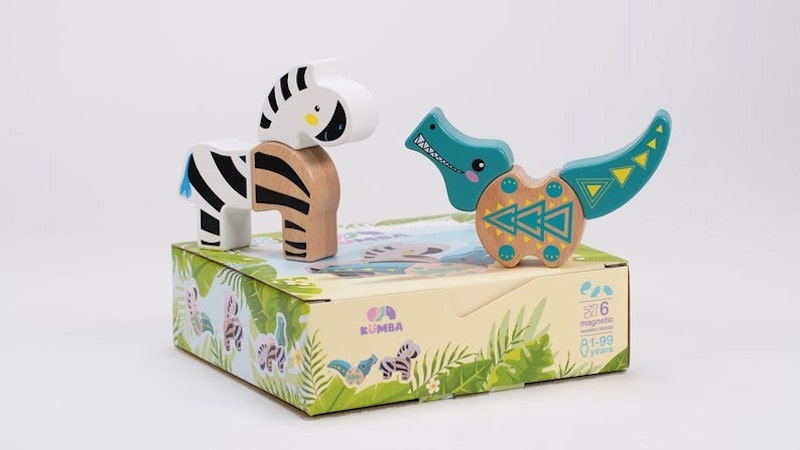 SHOP: Magnetic wooden animals from Kimba, sets starting at $35
A great way to discuss nature names and sounds, these magnetic creatures can be mixed and matched to create brand new members of the animal kingdom.
17. Positive affirmations for children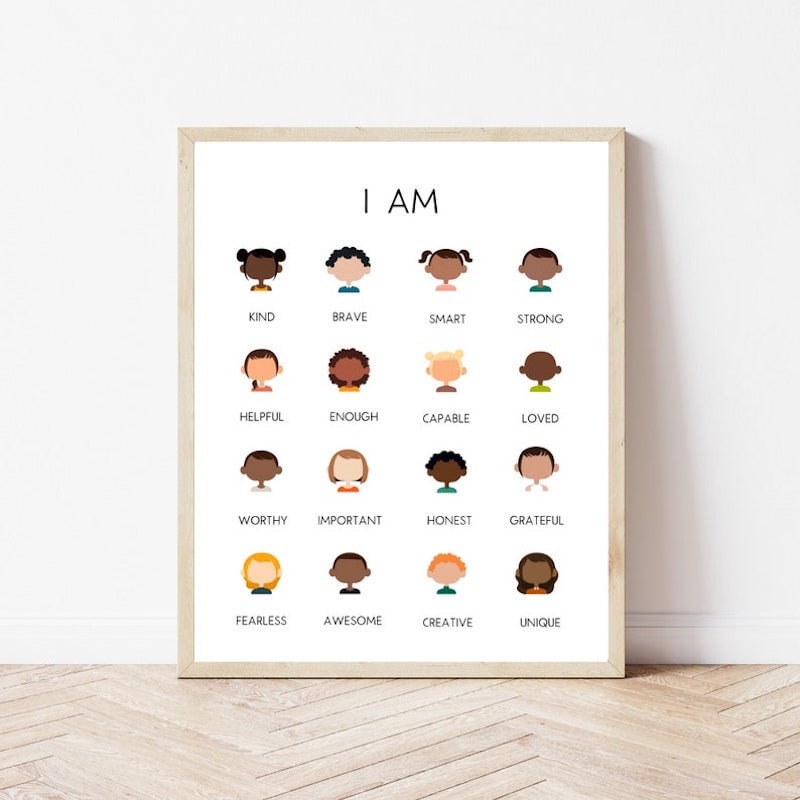 SHOP: Positive affirmations poster from Dilly Curls, $5
Turn playtime into a series of affirmations with a poster print featuring 16 different reminders for your child that they're always enough. This digital download features four different sizes to choose from.
Best indoor climbing gyms for kids
For the adventurous 2-year-olds on your list who love to be active, channel all that energy into one of these climbing and balancing toys. Easy to slide out of the way when they're not in use, these indoor climbing gyms are a perfect solution when the weather outside is less than ideal.
18. Modular balance beam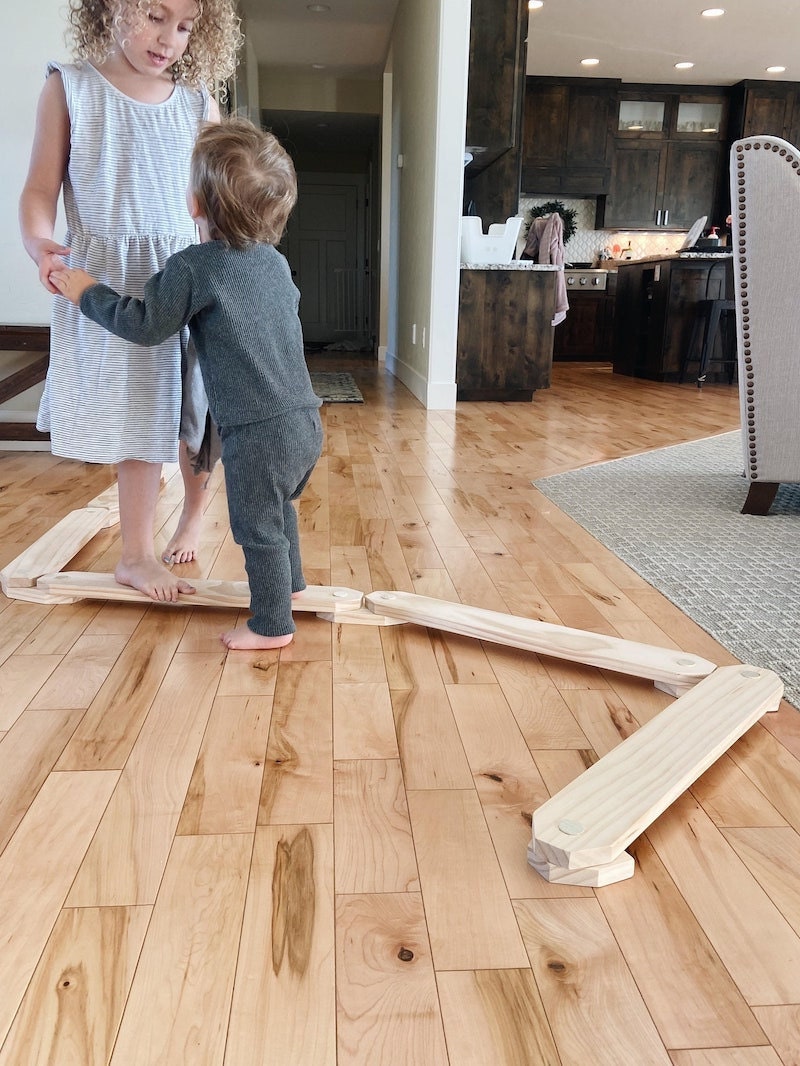 SHOP: Introductory balance beam from Joey Co., $100
This balance beam can be enjoyed by kids of all ages but is especially made for new walkers because it's low to the ground. A great pick for small play areas, the modular design of this indoor balance beam means you can add more sections to create any size you'd like.
19. Indoor climbing gym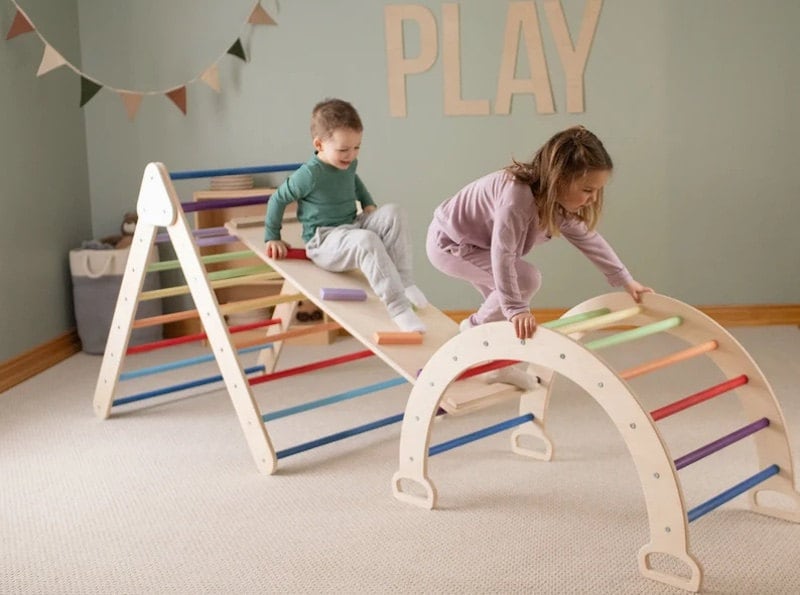 SHOP: Indoor climbing set from Noble Wooden Toy Co., from $285
Featuring a foldable triangle climber, repositionable ramp, and climbing arch, this indoor climbing gym for 2-year-olds offers hours of fun and exploration as you try different combinations together.
20. Balance board for kids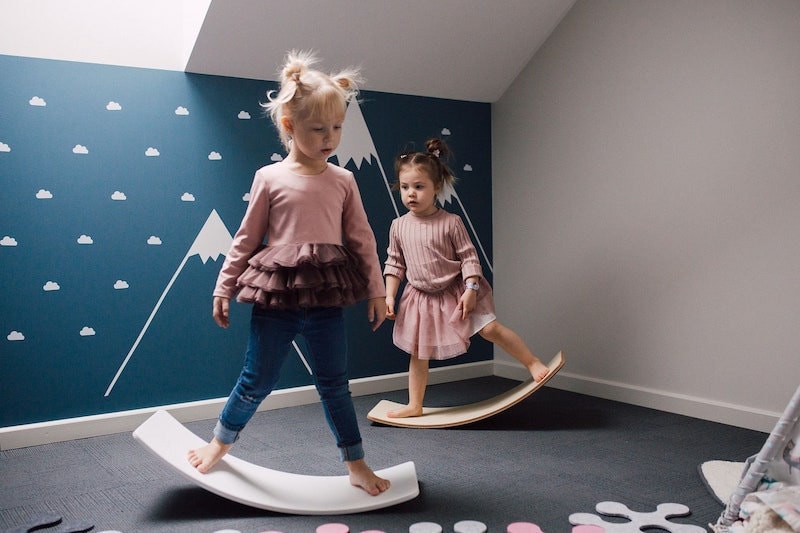 SHOP: Balance board from Ulmo Wood, $77
A fun physical activity for young children, this balance board can also be used in many other imaginative ways by your toddler—as a bridge for their toys, a carrying tray, the handy uses are endless.