Shop unique wedding gift ideas for the couple, from stylish homewares to personalized gifts they both will cherish.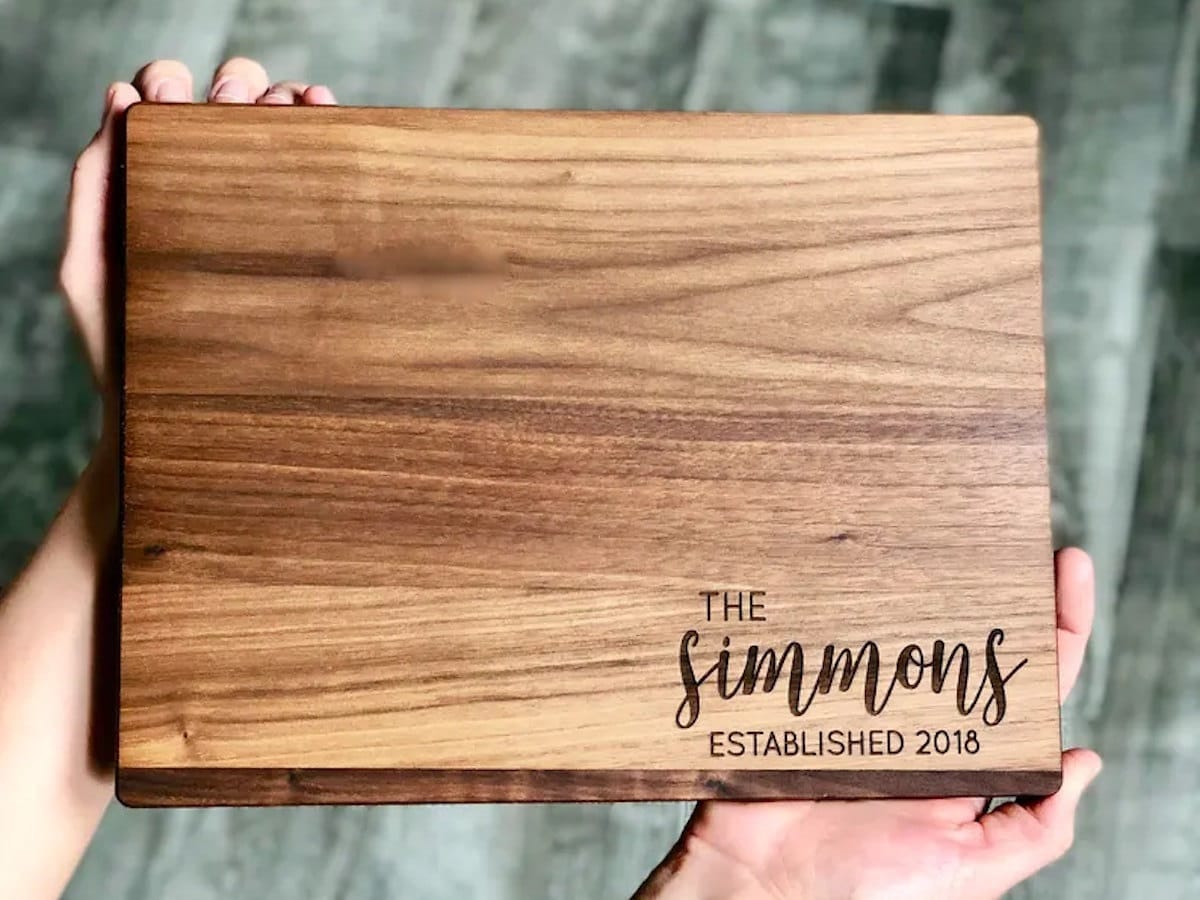 Wedding season is in full swing, with a record number of wedding invitations hitting mailboxes, as couples make up for lost time. Experts estimate some 2.5 million couples will tie the knot this year, the most since 1984. In other words, you'll probably be buying a lot more wedding gifts this year.
Looking for a perfect present that any new couple will treasure? You can never go wrong with stylish home gifts to help the newlyweds deck out their home as they start their new lives together. Etsy is also the best place to find those extra-special personalized gifts that are unique to the couple—from traditional cutting boards to throw pillows to champagne flutes and even wall art. Here, we've compiled the best 20 wedding gifts to celebrate every type of couple. Many of these finds also make great anniversary gifts, whether you're celebrating your first anniversary, your 20th anniversary—or even your 40th anniversary.
Personalized wedding gifts
These personalized wedding gifts—which feature the couple's names, initials, or wedding date—are not only useful, but make beautiful keepsakes.
1. A cute personalized cutting board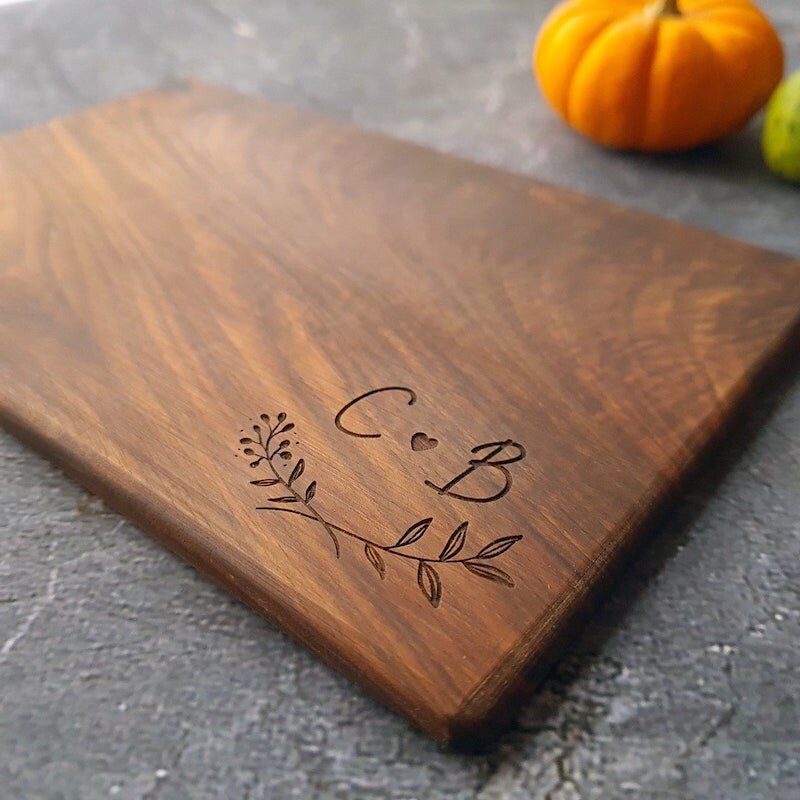 SHOP: Custom personalized cutting board from WoodLuck Engraved, from $36
Whether the happy couple loves to cook or just enjoys entertaining, this is a gift they will treasure. The cutting boards, which are perfect for displaying cheeses and charcuterie, come in eight different sizes and in a selection of woods, including walnut, oak, or hornbeam. Plus, you can have the newlyweds' initials, names, or married name engraved onto the corner of the board.
2. Personalized pillows for their bed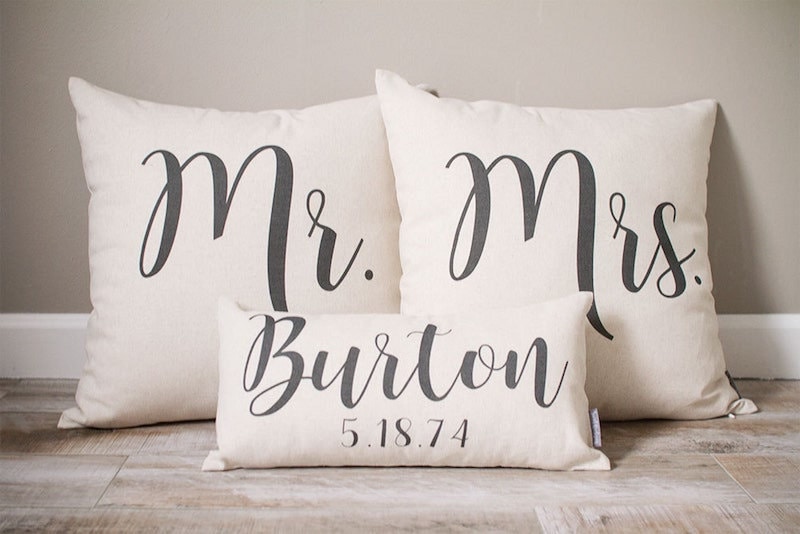 SHOP: Personalized Mr. and Mrs. pillow set from Sweet Hooligans Design, from $77
Celebrate their union with some cute pillows to spruce up their bedroom! The pillows, which are available in two different sizes and made of a linen blend, can be ordered with or without a pillow insert. The third pillow can be personalized with their last name and wedding date, so they'll never forget their anniversary.
3. A sweet personalized ring dish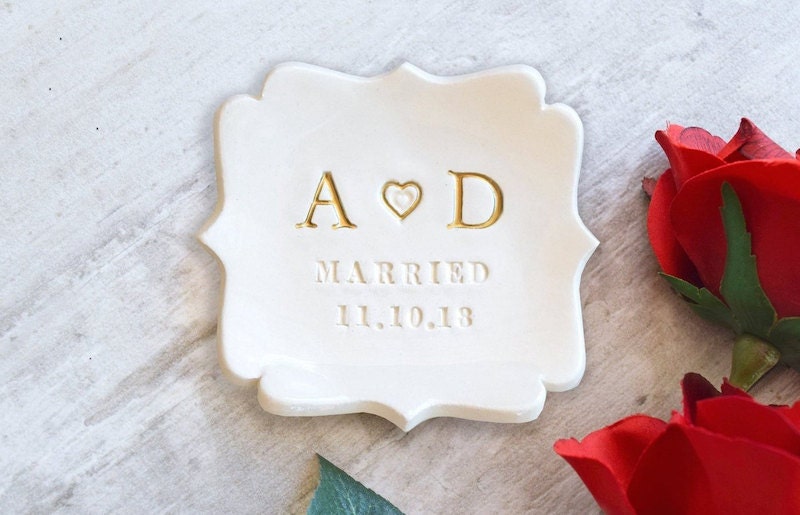 SHOP: Personalized white and gold ring dish from Prima Pottery, from $36
How about a little dish for those rings they just exchanged? This ceramic dish, which measures about 4 inches across, can be painted with gold, silver, black, or rose gold and personalized with their initials and wedding date, for a beautiful reminder of their special day.
4. Personalized luggage tags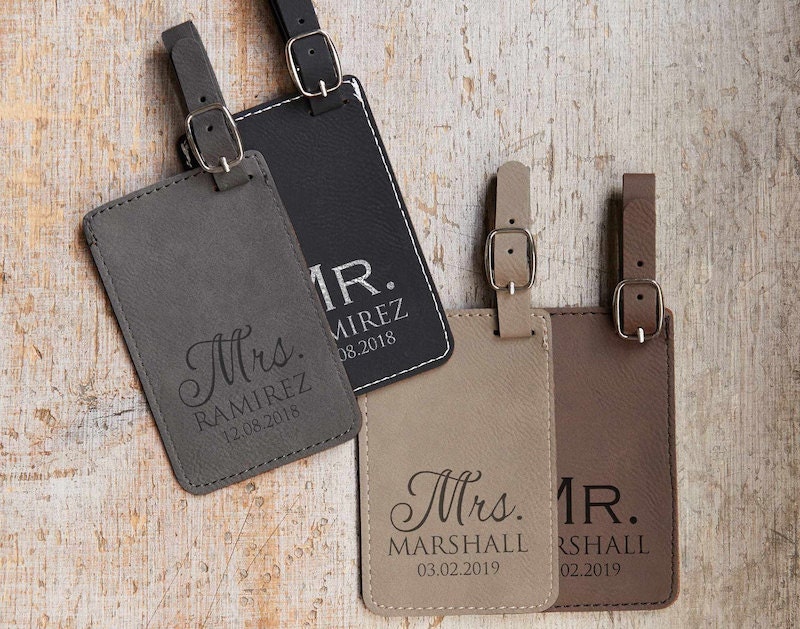 SHOP: Mr. and Mrs. personalized luggage tags from Lifetime Creations, $20 for two
Get them ready to jet off to the honeymoon with these matching personalized luggage tags, which are available for same-sex couples as well. Made of vegan leather, the tags come in two different coordinating colors and can be personalized with the couple's name and wedding date, so everyone will know they are hitched.
5. A personalized sign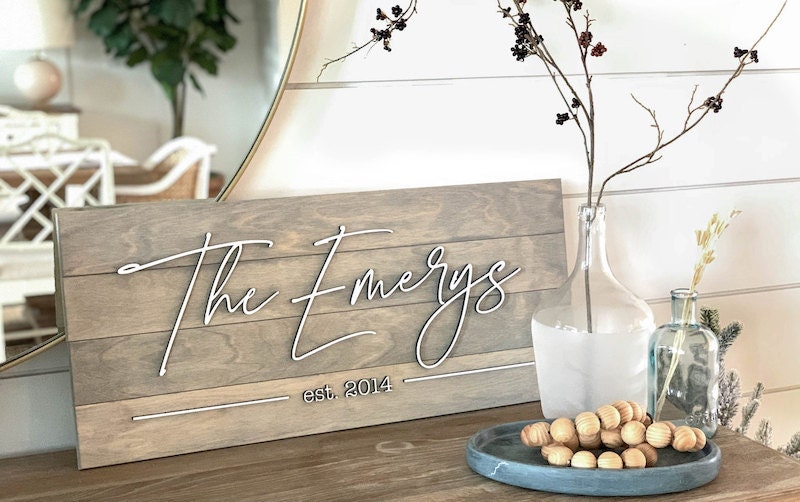 SHOP: Pallet sign wedding gift for couple from Heritage Sign Co, from $54
As they start the new phase of their lives together, deck out their home with a farmhouse-style sign to commemorate their union. The birch signs, which come three sizes and a wide variety of stain colors, can be personalized with their married name and wedding year.
Traditional wedding gifts
Some of the best traditional wedding gifts include beautiful hand-crafted homewares and items to toast the new couple.
6. Engraved champagne flutes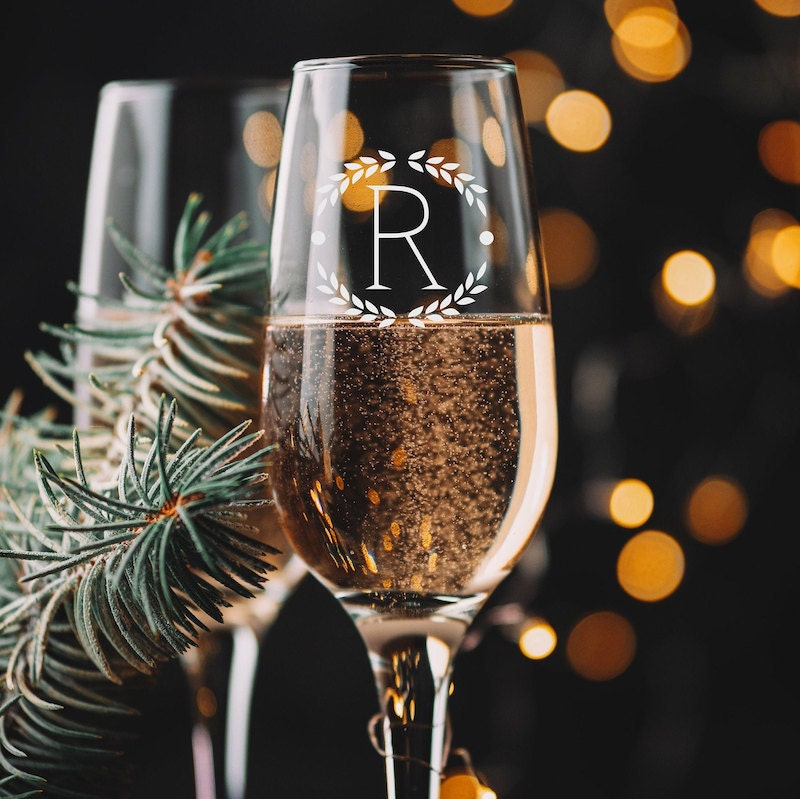 SHOP: Custom engraved champagne glass from Signature Glassware, $15 each
Toast to the newlyweds with this personalized twist on a classic wedding gift: a pair of champagne flutes. You can get these glasses engraved with each of their initials—or the initial of their married name. This thoughtful gift also pairs well with a nice bottle of bubbly.
7. A beautiful wine decanter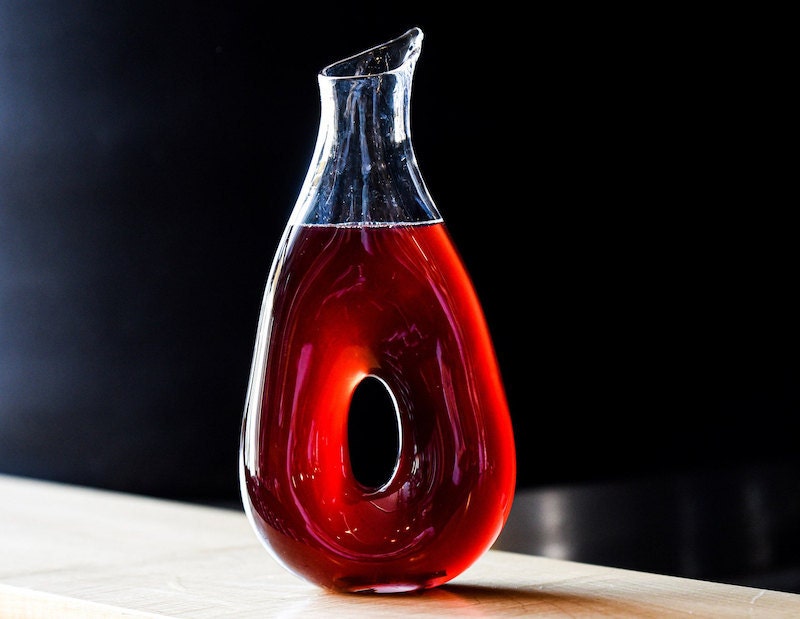 SHOP: Founders wine decanter from Pretentious Glass Co., $270
This traditional wedding gift is perfect for oenophiles. Made of hand blown glass, the 24-ounce decanter aerates both white and red wines to enhance the flavor. Plus, its unique design looks stunning on any table as a work of art.
8. A cozy throw blanket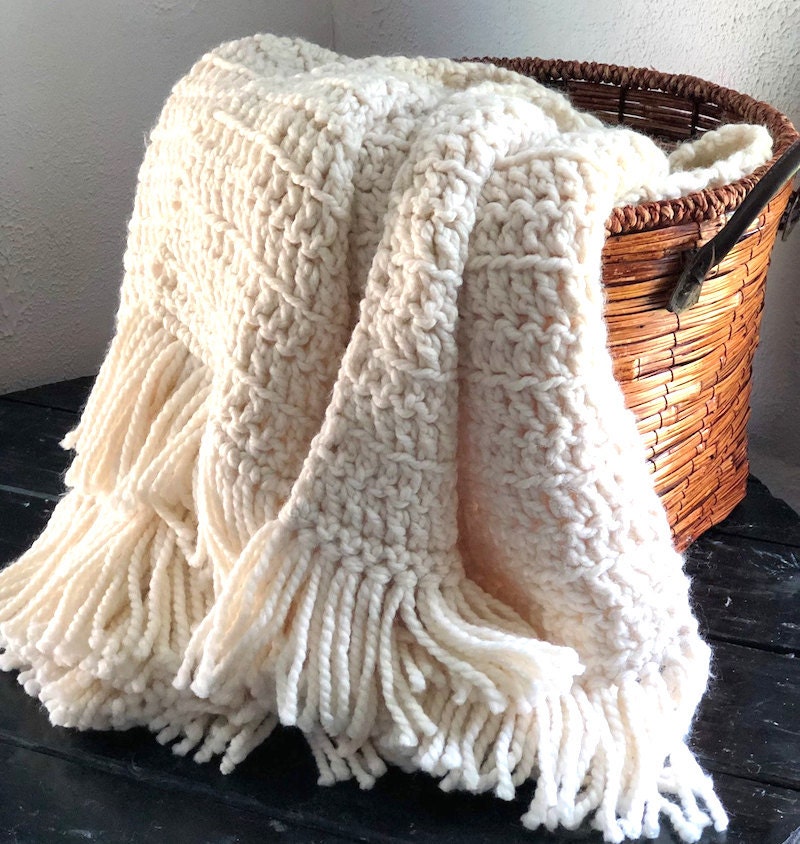 SHOP: Chunky knit blanket from Indie Fiberart, $186
Help the love birds snuggle up on the couch together with this chunky hand-knit throw, made of a lamb's wool blend. The fringed blanket, which comes in 17 different colors, measures about 3 feet by 5 feet. Buyers rave about the item's quality and thickness.
9. A handmade wooden spoon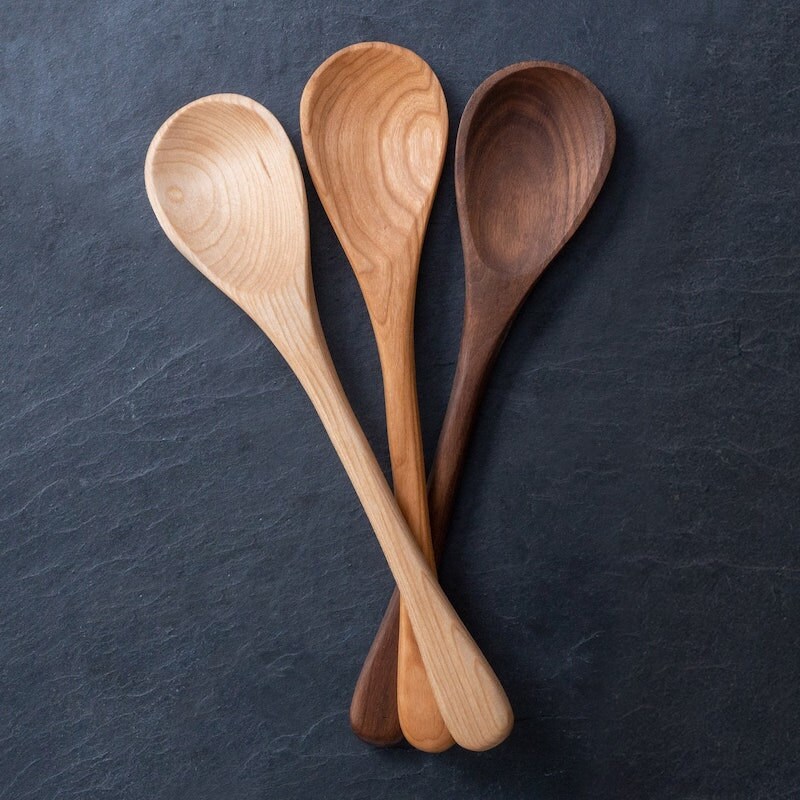 SHOP: Handmade wooden cooking spoon from Lancaster Cast Iron, from $29 each
A nice wooden spoon will be a treasured utensil for any home cook. These 12-inch-long hand-carved wooden spoons—which come in cherry, walnut, or maple—are designed to be durable and safe to use with any cookware, including cast-iron and non-stick pans.
Unique wedding gifts
From artisanal coasters to plant-dyed napkins, these unique wedding gifts are sure to hold a treasured spot in the couple's new home together.
10. A wooden wine rack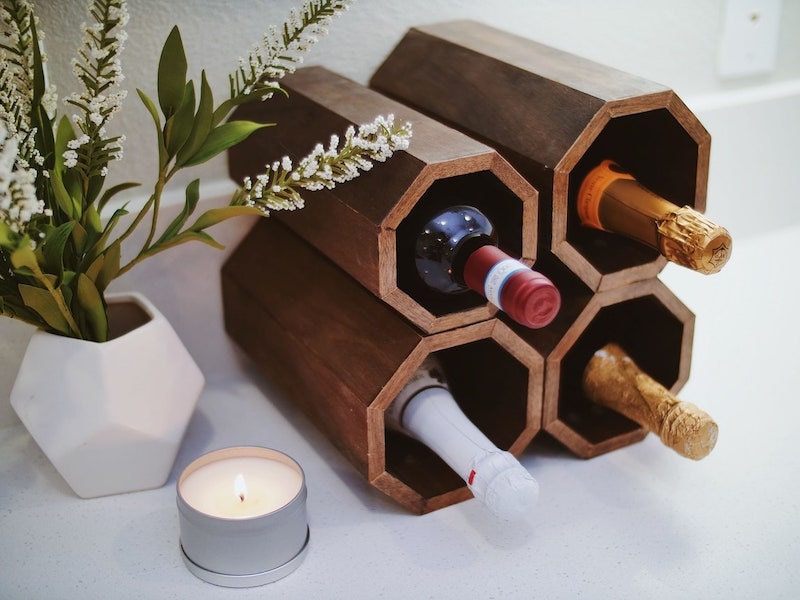 SHOP: Wooden stackable wine rack from Two Toned Craftworks, from $30 each
Help the new couple build their wine collection with this distinctive wine rack, comprised of individual octagonal wooden cubby holes. Choose from a variety of colors, including walnut and oak. You can also order different sizes to fit either a standard bottle or larger bottles like champagne or cognac.
11. A plant dyed napkin set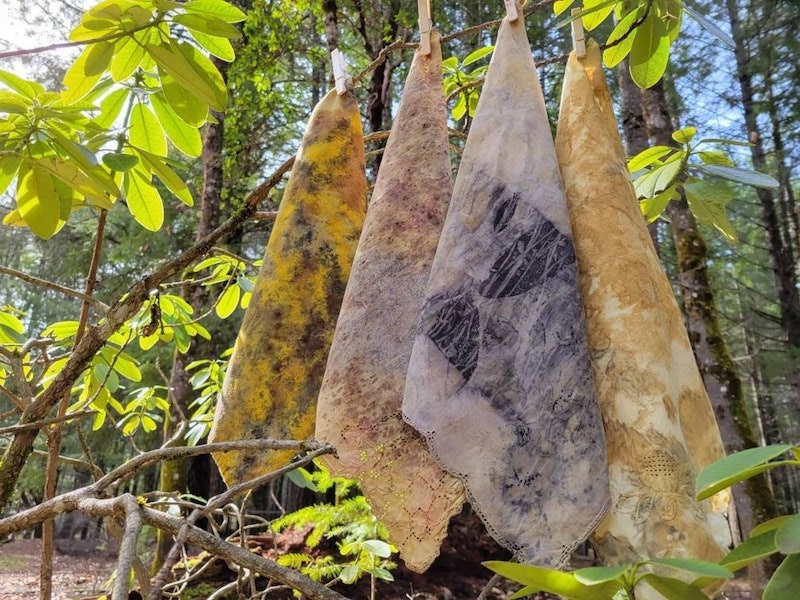 SHOP: Set of four plant dyed napkins from honeywaterstudio, $28
This set of four plant-dyed cloth napkins are almost too pretty to use. Each one of the 15-inch napkins is distinct and dyed using natural materials like madrone leaves and logwood for a organic, one-of-a-kind look.
12. A stylish coaster set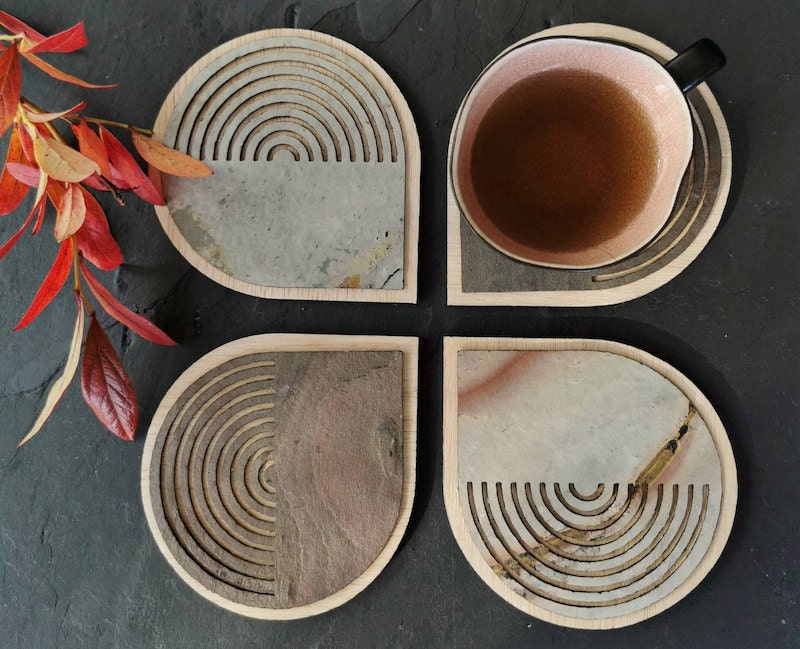 SHOP: Natural slate and wood coaster set from DecoMundo Home, from $42
This earthy coaster set, made of natural slate and wood, is an eye-catching home accessory that will help protect their furniture. It even comes with an optional matching tray that can double as a trivet for teapots and serving dishes.
Best wedding gifts for friends
Show your pals how much you appreciate them—and support their relationship—with these best wedding gifts for friends, from romantic games to personalized portraits.
13. An early anniversary gift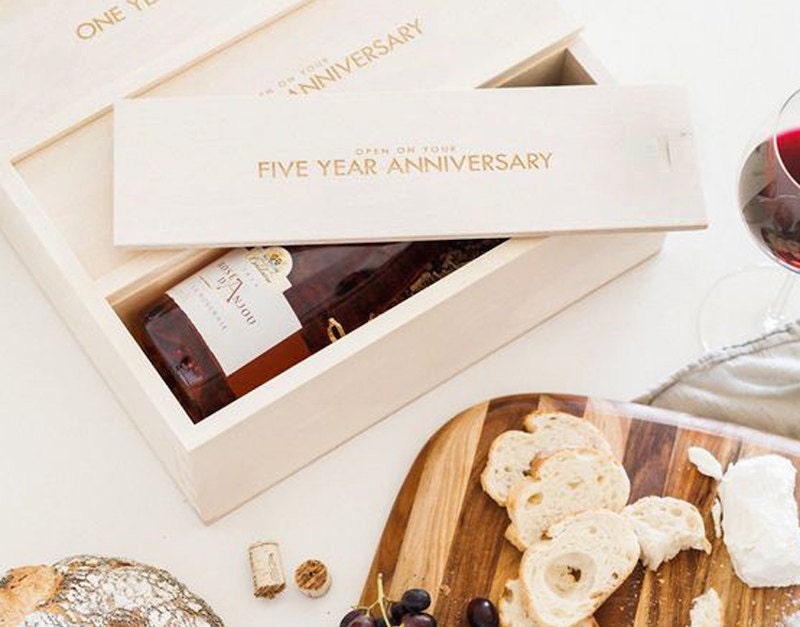 SHOP: Trio anniversary wine box from Artificer WoodWorks, $99
Talk about a gift that keeps on giving! Celebrate your friends' love with this wine box that holds three bottles of wine to be opened on their upcoming wedding anniversaries. The handmade wooden boxes are filled with recyclable, crinkle-cut kraft paper to protect the wine and embossed seals for each of the compartments. Just add wine, and you've got an impressive gift they can look forward to enjoying for years to come.
14. A custom family portrait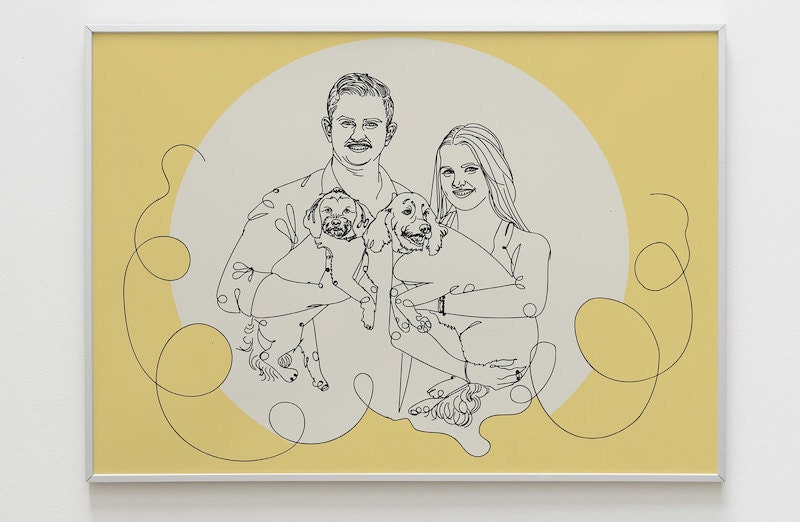 SHOP: Custom digital family portrait from Linear Portrait, from $13
Give your pals their first official family portrait! The seller can make a custom line drawing using your favorite photo of the couple (along with any children or pets, if they have them). You can even get a custom message on the top for an added personal touch. You'll get a custom digital portrait that you can print and frame to give to the couple.
15. A year of date night ideas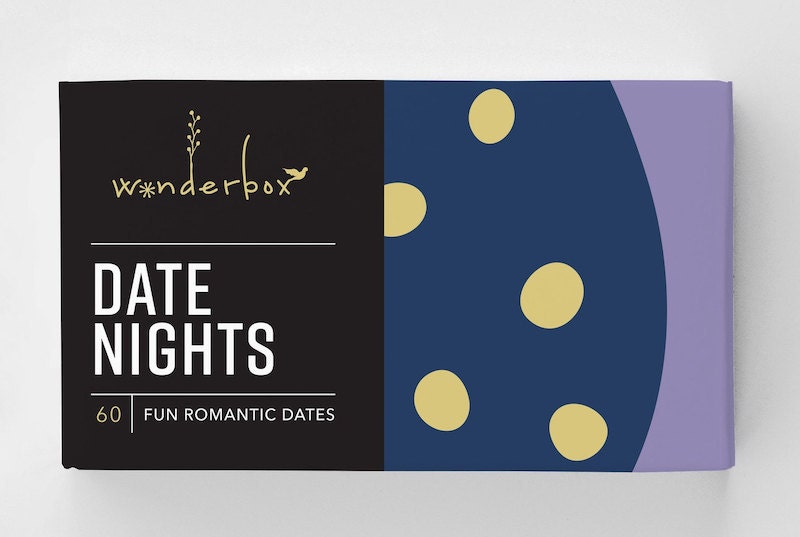 SHOP: 52 weekly date night ideas from Flytrap, $24
Just because your friends are married, that doesn't mean they have to stop going on dates together. Give them a whole year of date night inspiration with this fun box. From volunteering together, to bowling, to fruit picking, the set has plenty of ideas for helping your pals make new memories together and maintain that romantic spark.
Wedding gifts for the bride from the groom
Some couples like to exchange gifts before they walk down the aisle. Looking to give her a little token of your love before the big day? Here are the best wedding gifts for the bride from the groom.
16. Tiny gold heart earrings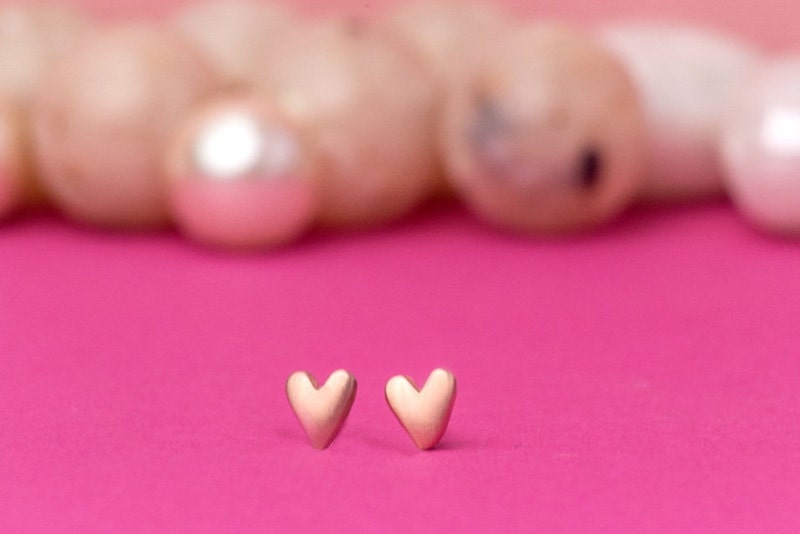 SHOP: Gold heart studs from ZooZ Jewelry, from $94 for a pair
These petite gold heart studs are a simple way to say, "I can't wait to say, 'I do.'" You can choose from 9, 14, or 18 karat gold as well as white, yellow, or rose gold to match her taste. Plus, you can buy either a single heart or a pair.
17. A personalized love note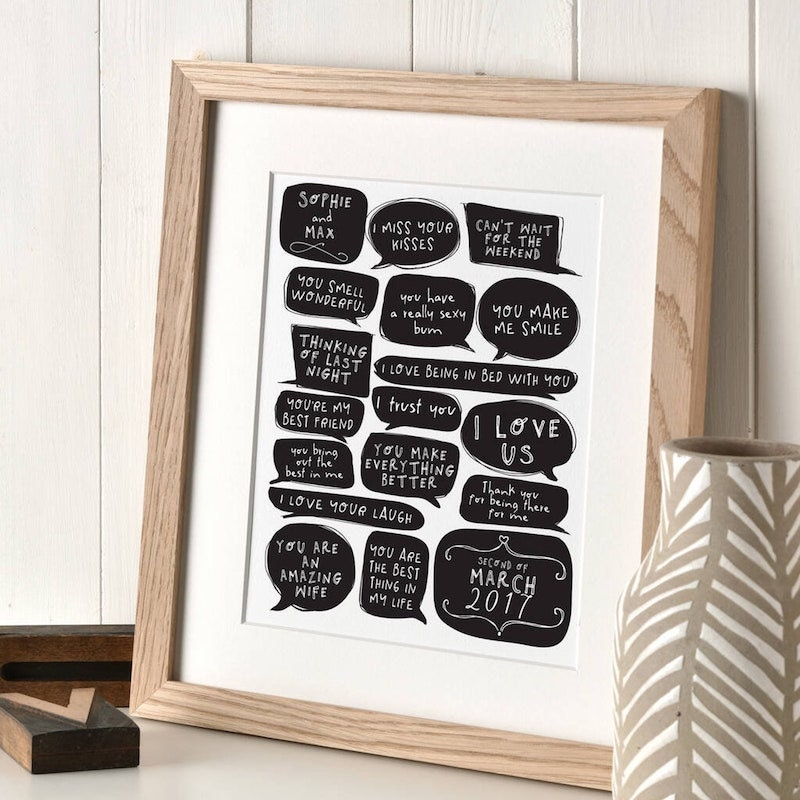 SHOP: Personalized love message wall art from letterfest, from $31
Express how much your bride means to you with this custom printed wall art, which comes with an optional frame. You can specify what you want in each of the speech bubbles on the 7- by 9-inch print, including your names, your wedding date, and your favorite things about her.
18. A dainty diamond necklace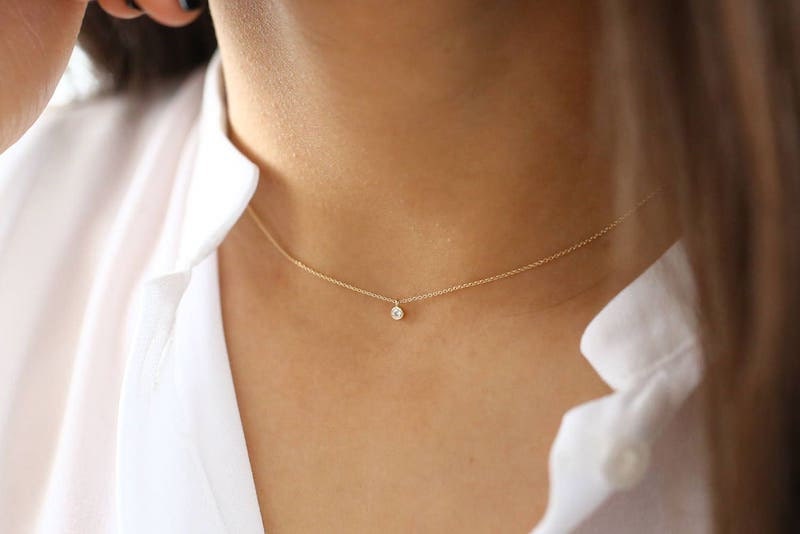 SHOP: Diamond solitaire necklace from Ferko's Fine Jewelry, from $110
Give your bride a gift that will last for a lifetime. This delicate necklace, with a petite diamond solitaire that ranges from 0.03–0.5 carats, is perfect for everyday wear—or for layering with other jewelry. You can choose from various chain lengths as well as 14 karat yellow, white, or rose gold to match her personal style.
Funny wedding gifts
These funny wedding gifts are sure to make your favorite bride or groom smile.
19. A custom cookie cutter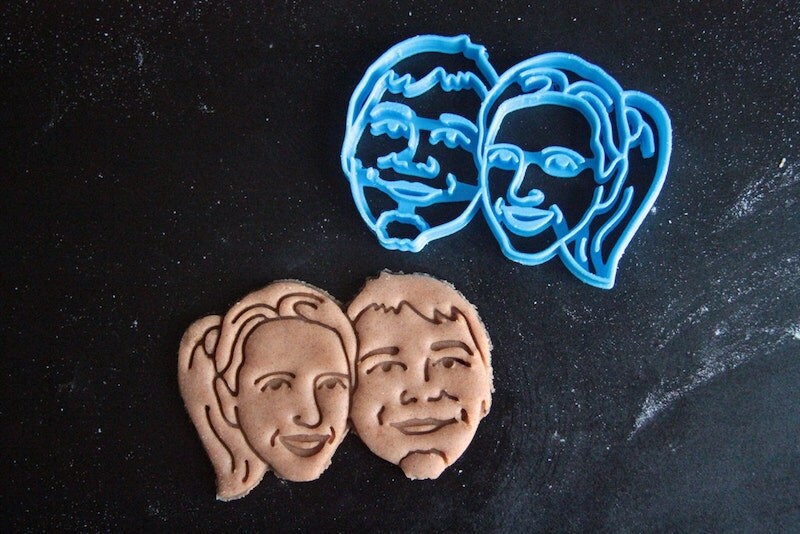 SHOP: Custom cookie cutter for couples from Cookillu, $46
They are such a sweet couple, so why not turn them into a tasty dessert? Just send the seller a photo of the couple and they will create a custom portrait of the newlyweds—in cookie cutter form! Made of biodegradable plastic, the custom cookie cutter also makes a fun anniversary gift. Plus, it's great for whipping up cute treats for the wedding, bridal shower, or rehearsal dinner.
20. A cute card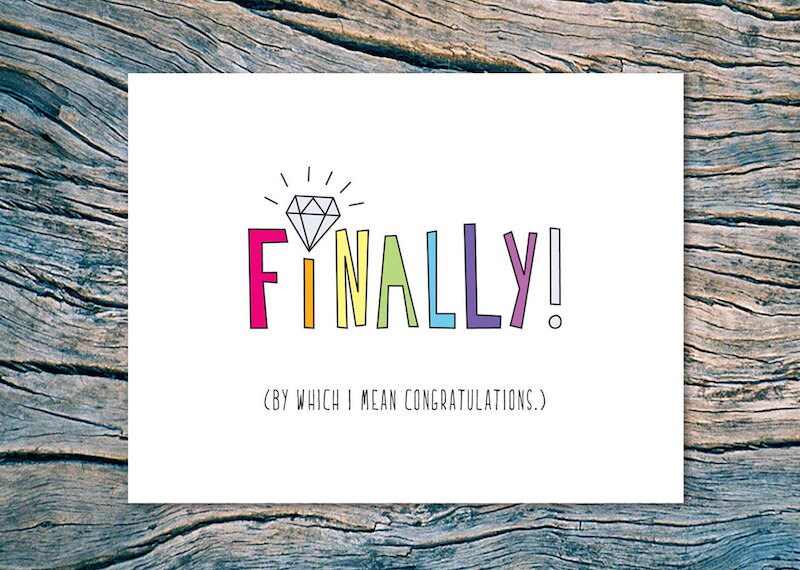 SHOP: Finally! wedding card from Near Modern Disaster, $5
It might have taken them a while to get to the altar, but the big day is finally here! Show them your excitement with this cheeky card. The card, which measures 5.5 inches across, is also eco-friendly; it's made of recycled card stock and comes with a recycled kraft envelope.