You'll win the title of "best gift-giver" with these personalized, bespoke, and handmade picks for the best wedding gifts for friends.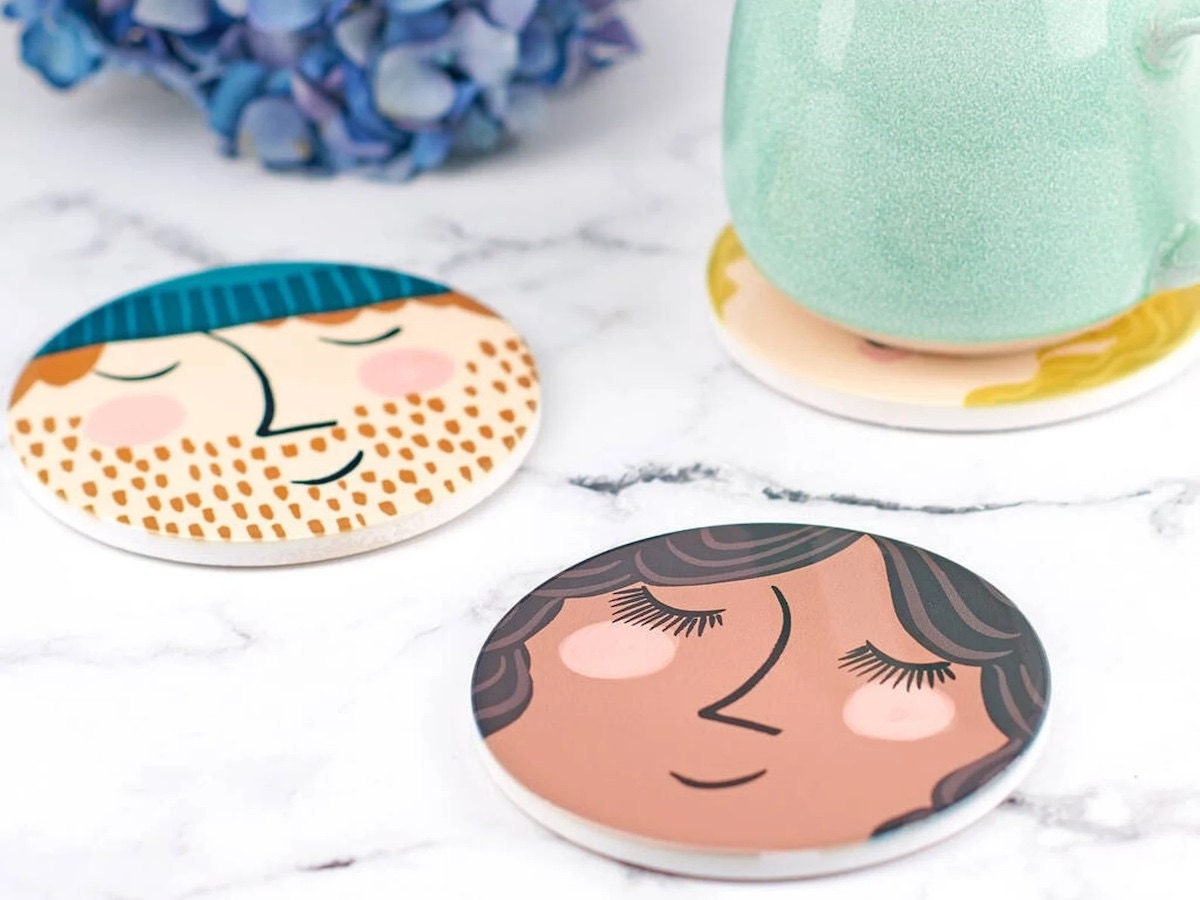 When it comes to picking out a wedding gift to celebrate your friends' big day, you want a present that's as special as their own personal love story. The best wedding gifts for friends are thoughtful, made just for them, and extra meaningful because they nod to your special connection with each other, too—like an inside joke or a memory you've made together.
Wedding gifts are unlike gifts for other occasions in that a lot more thought typically needs to go into the process. Traditionally, wedding gifts are items that have the capacity to last a long time—perhaps something the happy couple can show the grandchildren one day (although, these picks are so great, they'll want to share them with everyone!).
Dare to dream beyond the traditional gift picks, and take a look at our specially curated list of unique, bespoke, and custom wedding gifts for friends that are sure to earn you a top spot on the best gift-givers list.
Best sentimental wedding gifts
For gifts that are sure to bring on the awwws, infuse your present with a secret ingredient: a hint of nostalgia. These are some of the best sentimental wedding gifts for friends, including a way to eternalize the wedding bouquet and an anniversary journal to record all the good times to come.
1. Custom star map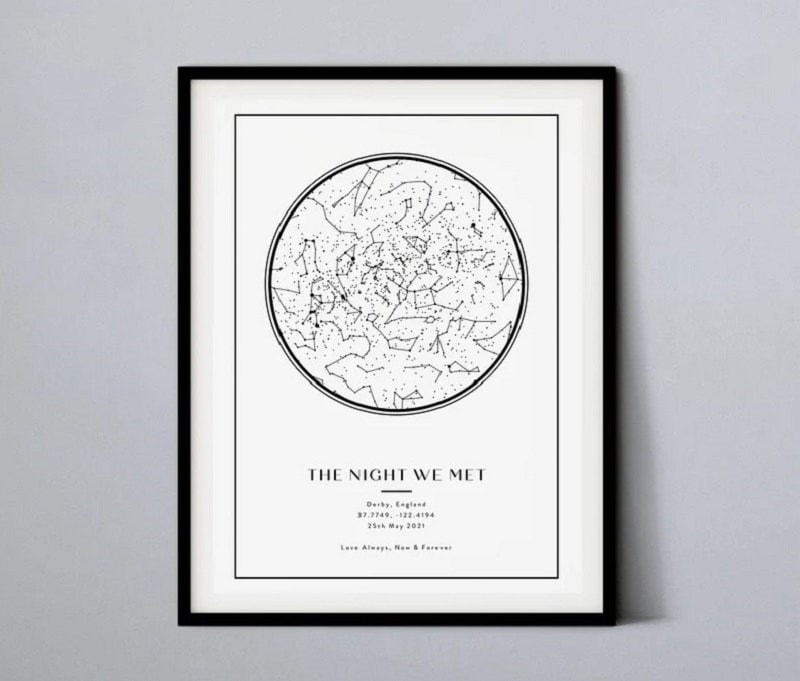 SHOP: Custom star map print from Paper Emporium, from $8
Meant to commemorate the first time the happy couple met, or even their wedding date, custom star maps depict what the night sky looked like on that special occasion. Available in nine designs and various sizes, this map has a minimalistic style that can suit any home decor.
2. Pressed wedding bouquet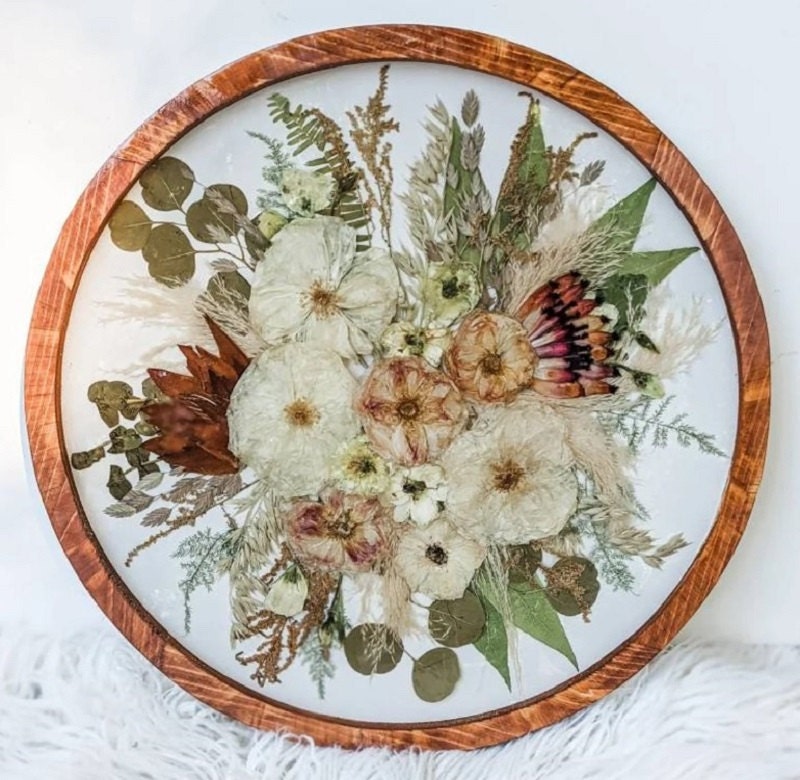 SHOP: Custom pressed wedding bouquet preservation presentation from Pressed in Books, $385
If you really want to make an impression (see what we did there?), opt for this custom-pressed bouquet presentation that will preserve their wedding blooms forever. You will, however, need to liaise with the betrothed-to-be before the big day to make sure that you can leave with the bouquet at the end of the night (and that it's not thrown into the "single ladies" crowd).
3. Rustic ring box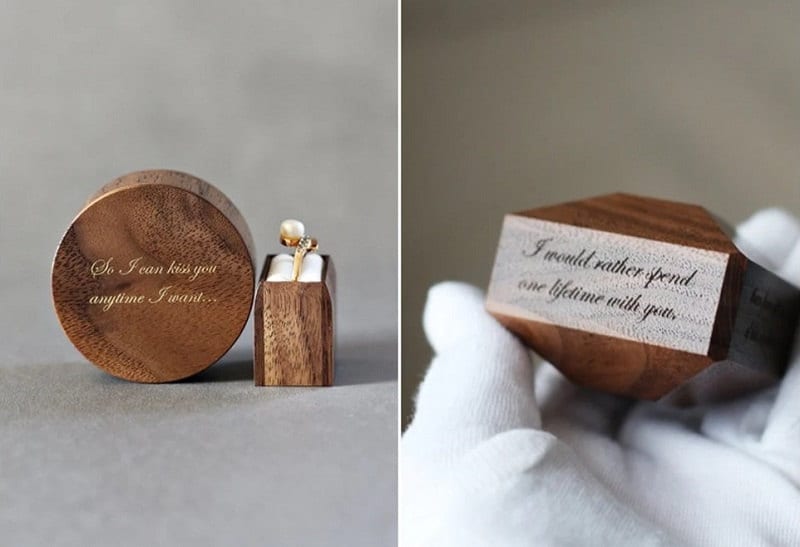 SHOP: Rustic ring bearer box from Woodstorming, from $169
For a gift that can prove useful and have a starring role on the wedding day, this rustic ring box can be personalized with laser engraving and gold inlay. It can fit up to three rings and can be used after the vows, too, as a cute jewelry box or keepsake.
4. Personalized wedding keepsake box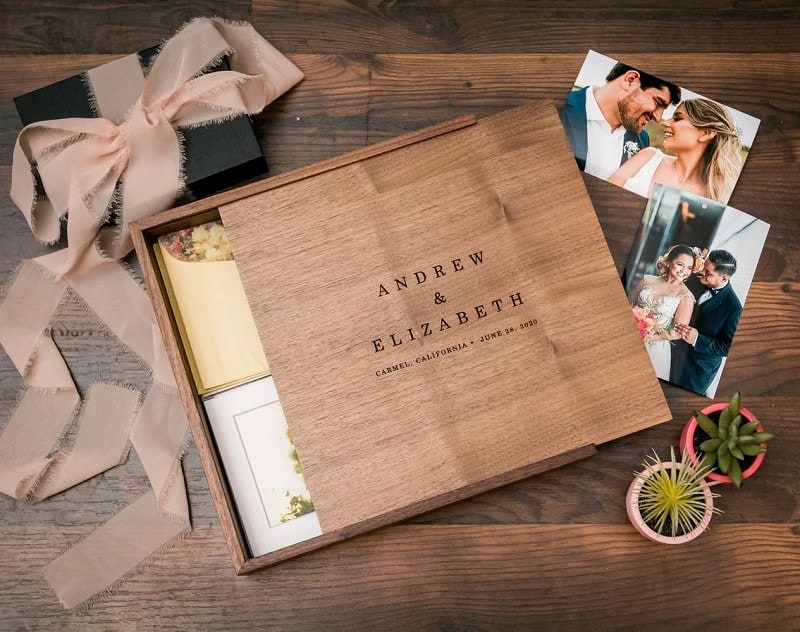 SHOP: Square wedding memory box from Modern Album Designs, from $50
Your friends will appreciate this custom wooden wedding memory box that can store all-important trinkets and memorabilia from their big day. It can also be personalized with their names and the wedding date or even a heartfelt personal tribute from you.
5. Wedding date ornament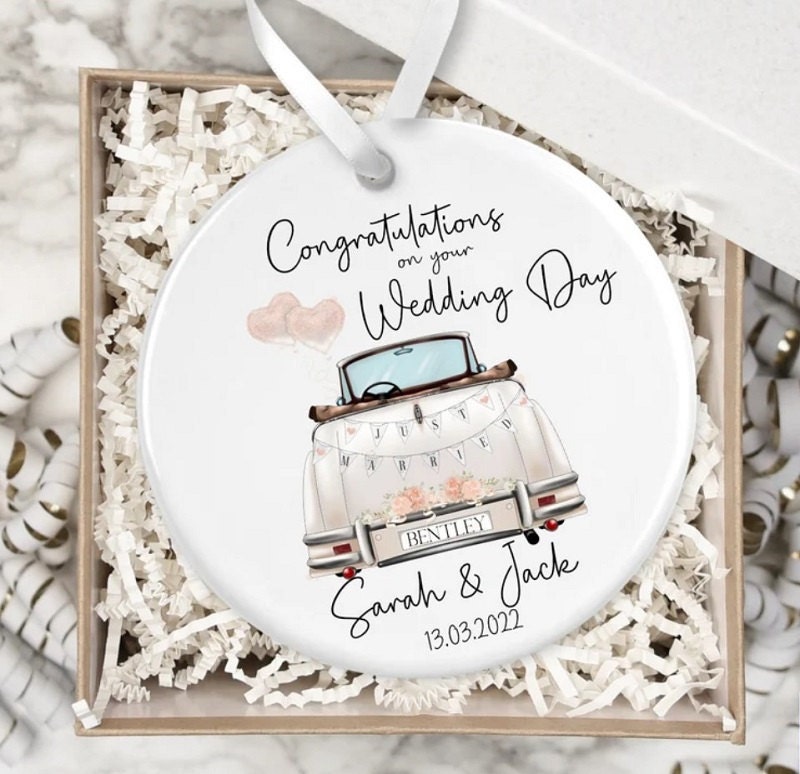 SHOP: Personalized wedding keepsake ornament from The Perfect Present Company, from $10
Your friends can remember your cute and thoughtful wedding gift to them every year when their handmade personalized wedding ornament makes its annual appearance along with the rest of the seasonal decorations.
6. Custom faces coasters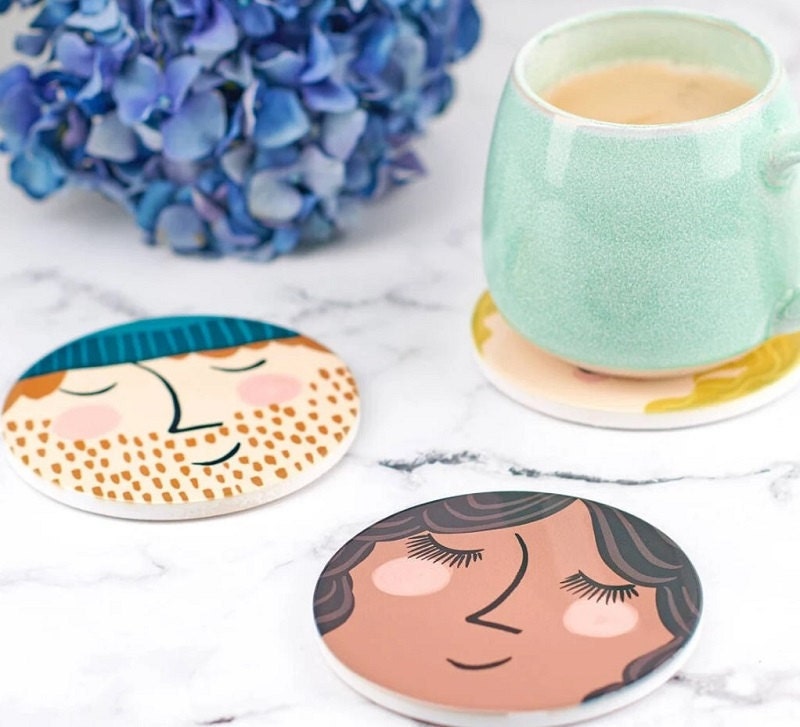 SHOP: Personalized ceramic portrait coasters from Oakdene Designs, $26
For something your friends can use but will also get a kick out of, these ceramic face coasters can be personalized with a choice of features, including hair length and color, skin tone, facial hair, glasses, make-up, and freckles, to resemble the newlyweds.
7. Anniversary journal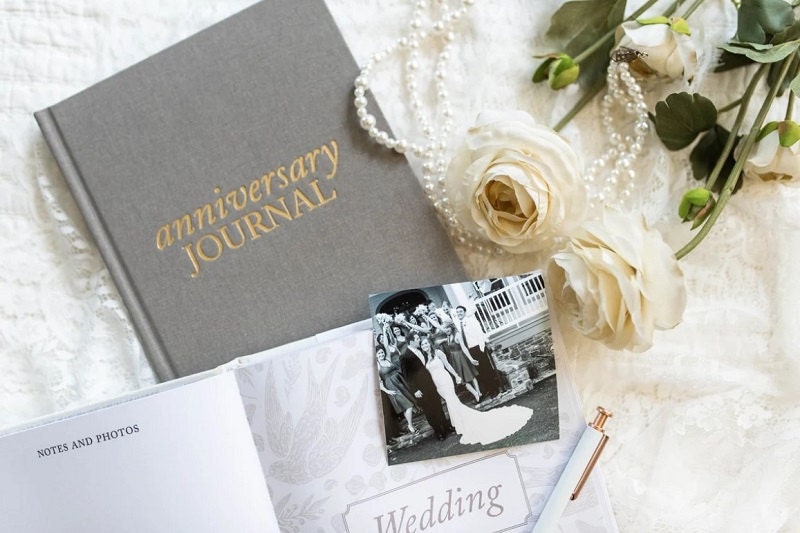 SHOP: Anniversary journal from Duncan & Stone Paper Co., $45
A thoughtful wedding gift for friends—and one that can be used for literal decades—this anniversary journal allows the couple to document and reflect on their every passing year together, right up to their 70th wedding anniversary.
Best cute wedding gifts for friends
A good wedding gift for friends doesn't have to cost the earth; these picks are affordable, incredibly cute, and have a personalized touch to make your besties feel super special.
8. Family portrait from photo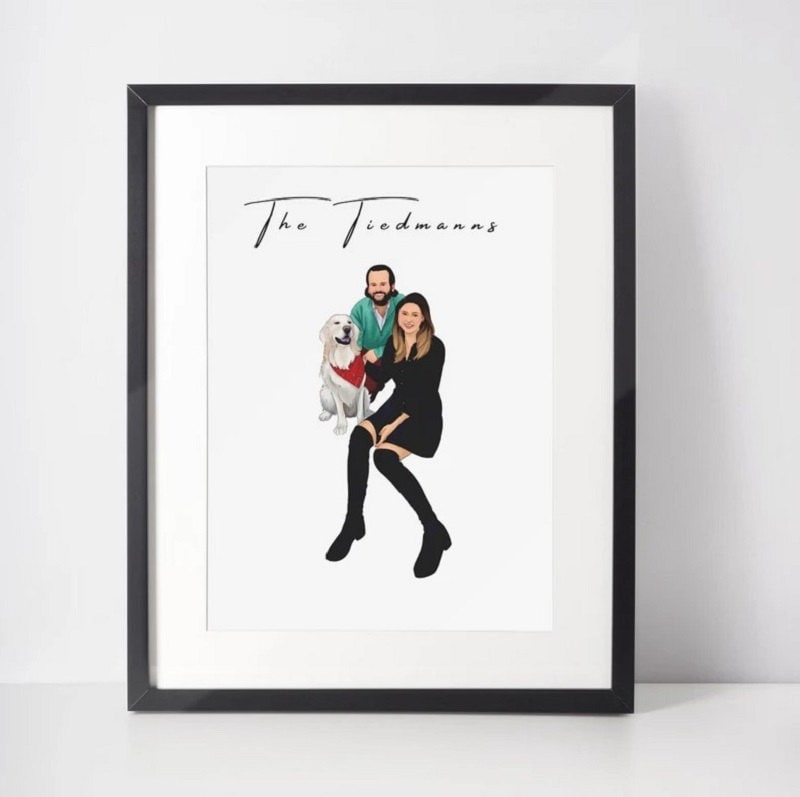 SHOP: Family portrait from photo from Woke Textiles, from $18
These "painted" portraits can be created simply by choosing a photo you like of the couple and sending it to the seller. You can also include their fur babies, even if they didn't make it to the big day festivities.
9. Letter embroidery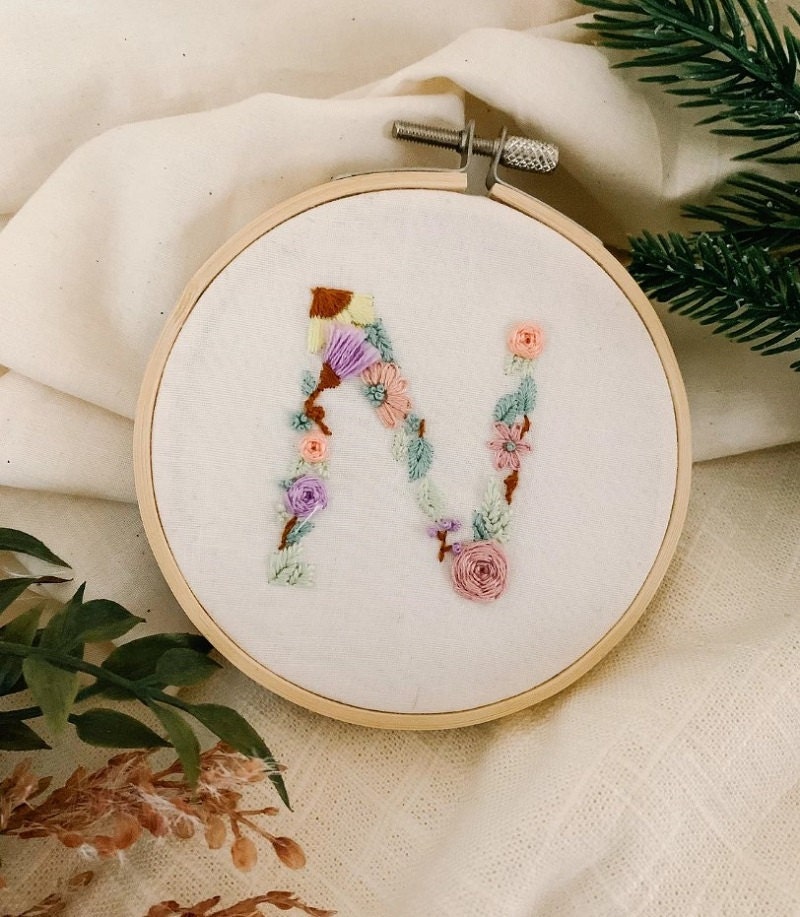 SHOP: Letter embroidery from French Knots Co., from $28
Embroidery kits have made a huge comeback and are all the rage on Instagram and TikTok. But you don't have to stitch one on your own! These delicate and highly detailed handcrafted embroidered decorations from small shops on Etsy make attractive and unique wall art hangings and can be made to order with up to three letters.
10. Personalized door mat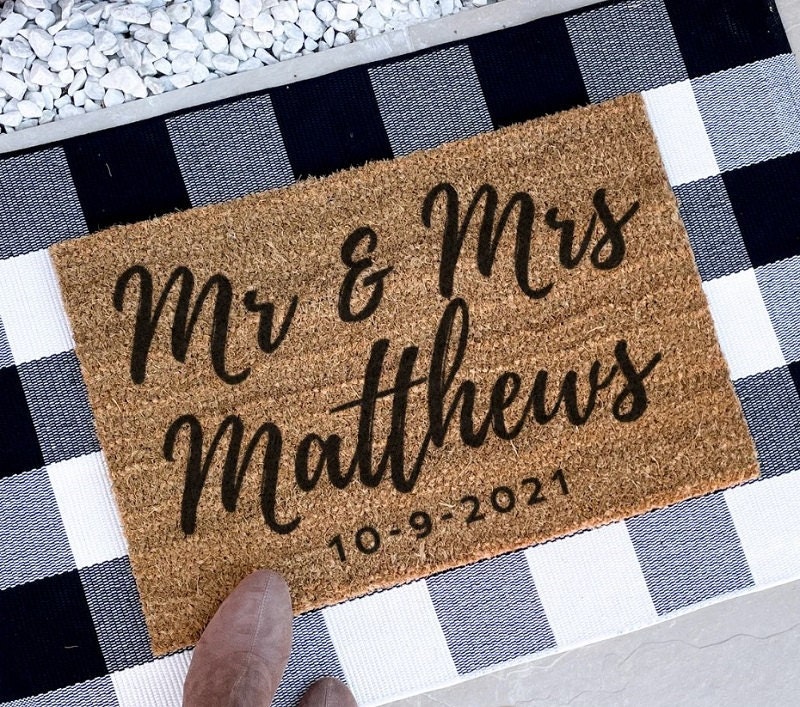 SHOP: Personalized door mat from That's Nice That, from $44
What better way to welcome the happy couple home from their honeymoon than with this personalized door mat? Their names, wedding date, or a message of your choosing is painted on with hard-wearing and durable paint to ensure it lasts, and the mat is available in two sizes.
Best unique wedding gifts for friends
To cement your place as one of the best gifters at your friends' wedding and give them something they'll adore and cherish for years to come, choose from these unique and distinctive presents that are sure to stand out from the gift pile.
11. Cocktail cards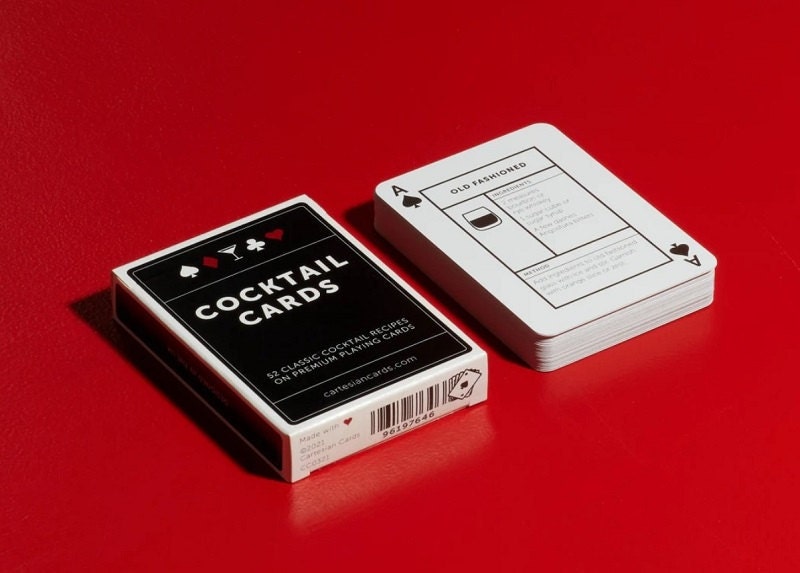 SHOP: Cocktail cards from Cartesian Cards, $17
Take a tasty twist on a traditional cocktail recipe book, and give the couple this fun and unique set of cocktail playing cards. Each of the 52 cards in the deck displays a different cocktail, as well as all the ingredients and methods required to prepare them. What's more, the two jokers in the pack come empty, so you can add your own cocktails—perhaps the couple's signature wedding cocktail?
12. Travel adventure world map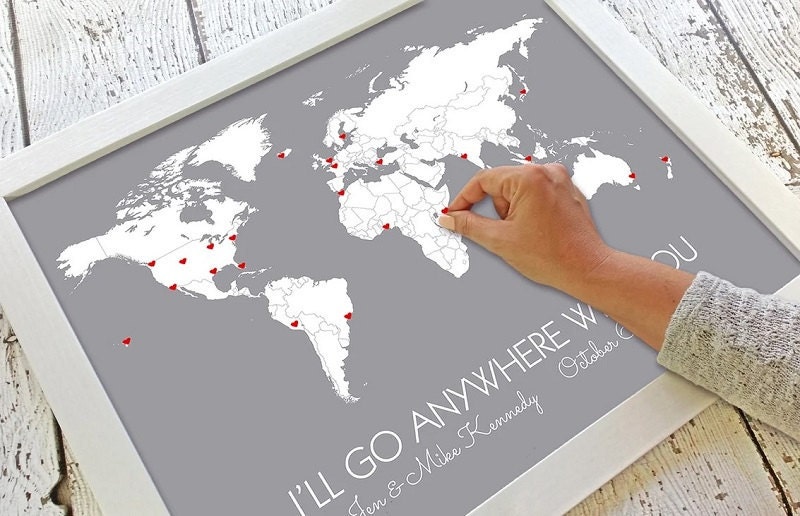 SHOP: Personalized world travel map print from Paper Plane Prints, from $51
For friends who love to travel (or have a lot of future traveling planned), this world map wall art poster will allow them to mark wherever they have journeyed together with the included push pins or stickers.
13. Custom coordinates artwork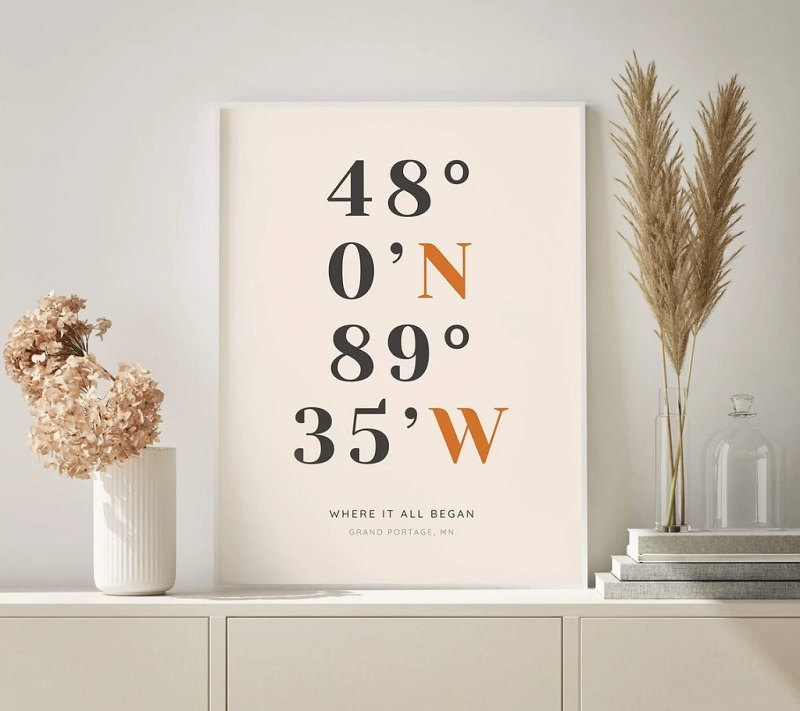 SHOP: Coordinates personalized wall art from My Happy Place, from $30
Minimal and chic, this custom wall art poster can display the coordinates to a place that is special to the couple getting married. It's available in four different colors, including terracotta, white, or anthracite, and if you'd like to have it framed, you can choose from three different frame colors too.
14. Bottle stopper set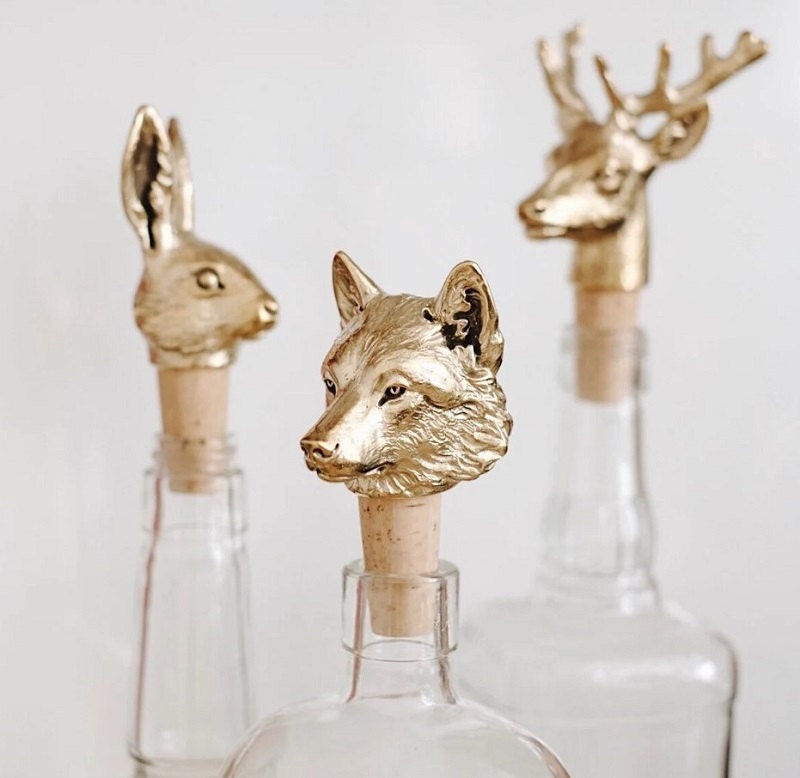 SHOP: Set of three bottle stoppers from Masterskaya 17:17, $269
If you're aiming for unique, this set of three animal head bottle stoppers should do the trick. Each handcrafted topper is made from brass and natural cork from Portugal, and there are seven different animal head designs to choose from, including lion, bear, and bull.
15. Personalized metal planter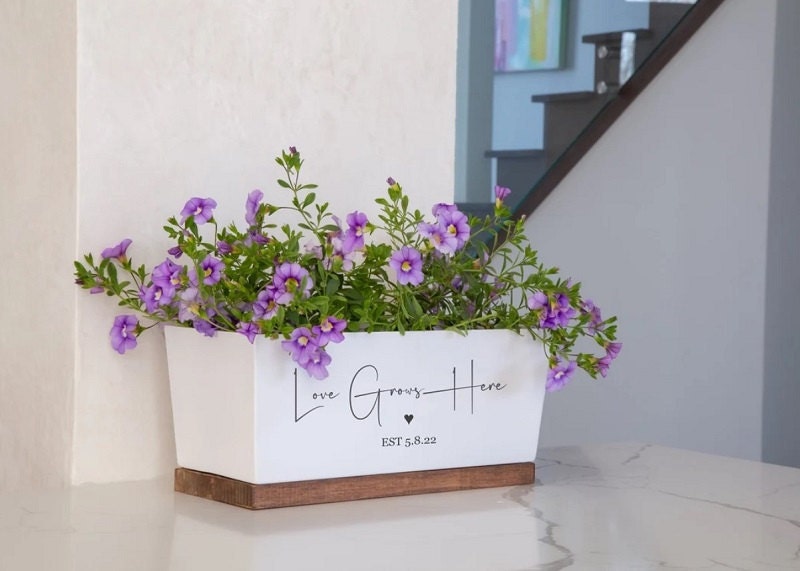 SHOP: Personalized metal planter from Lovely Stuff Store, $47
This personalized metal planter is handmade and finished with a scratch-resistant matte paint in a choice of 11 colors to cater to any taste. It comes with a wooden stand, is large enough to hold an array of blooms, either indoors or out.
16. Personalized ice bucket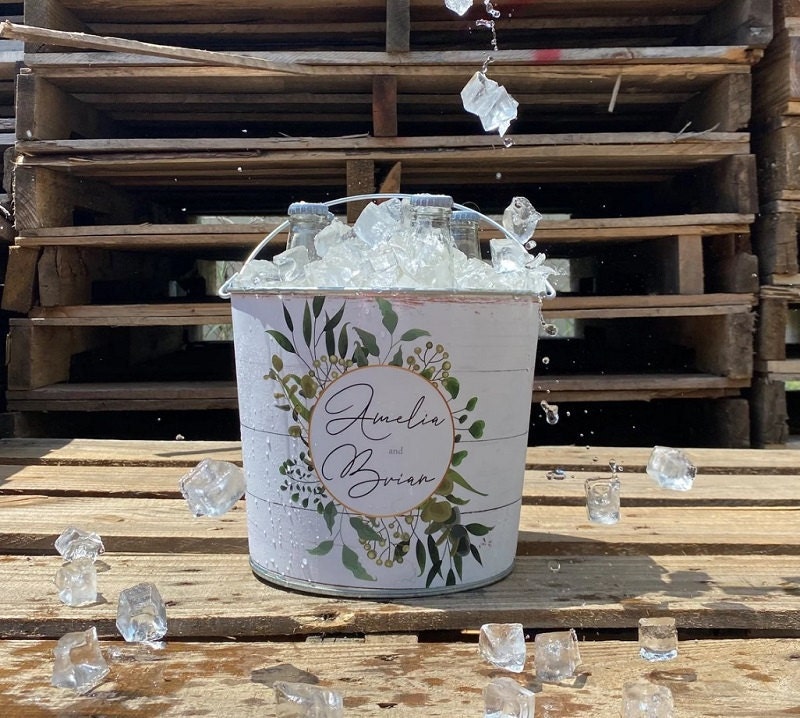 SHOP: Personalized ice bucket from Frio Ice Chests, $45
Your friends can bring out this personalized, 5-quart galvanized ice bucket to keep drinks chilled whenever they have guests over… or even for date night.
Best traditional wedding gifts for friends
If you'd rather play it safe, you can always go the traditional route with these evergreen gifts that are not only bespoke and original, but are useful, too.
17. Customized cheese board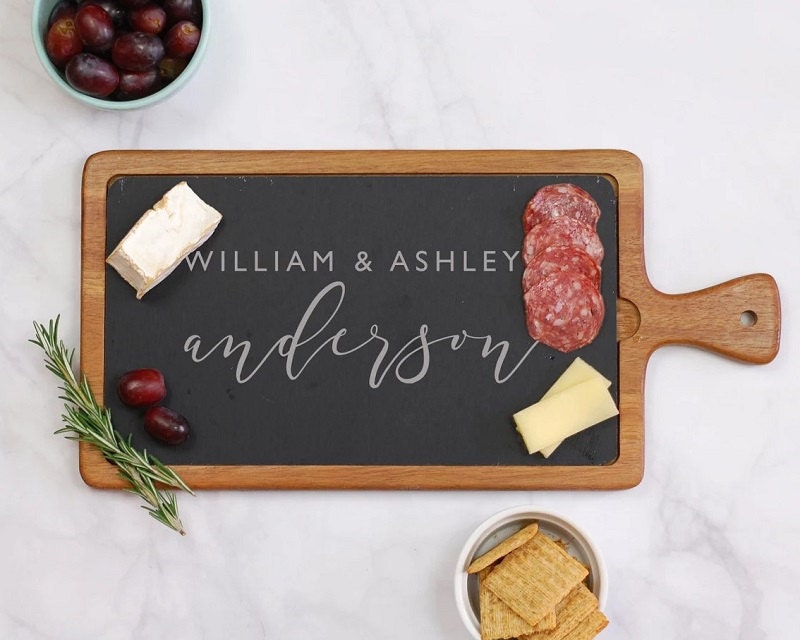 SHOP: Custom cheese board from Flowertown Weddings, from $29
If your friends are cheese-lovers, they'll agree that few things in life make people as happy as cheese. For a gift that will appeal to any friend of fromage, go for this personalized Acacia wood cheese board.
18. Custom whiskey glasses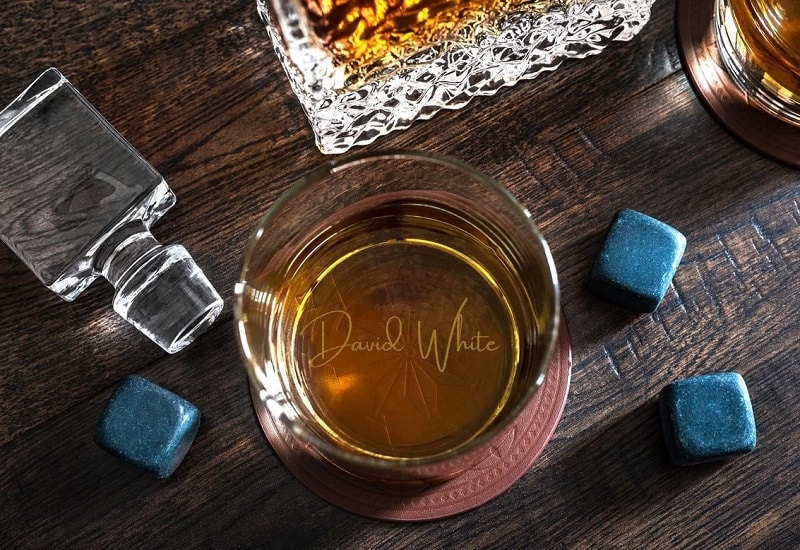 SHOP: Custom whiskey glasses from Magic Woodshop, from $15
Personalized whiskey glasses make a night stargazing on the deck or a cozy evening by the fireplace just a little bit more special. Each of these sleek custom glasses comes with three complimentary whiskey stones, too.
19. Monogrammed tea towels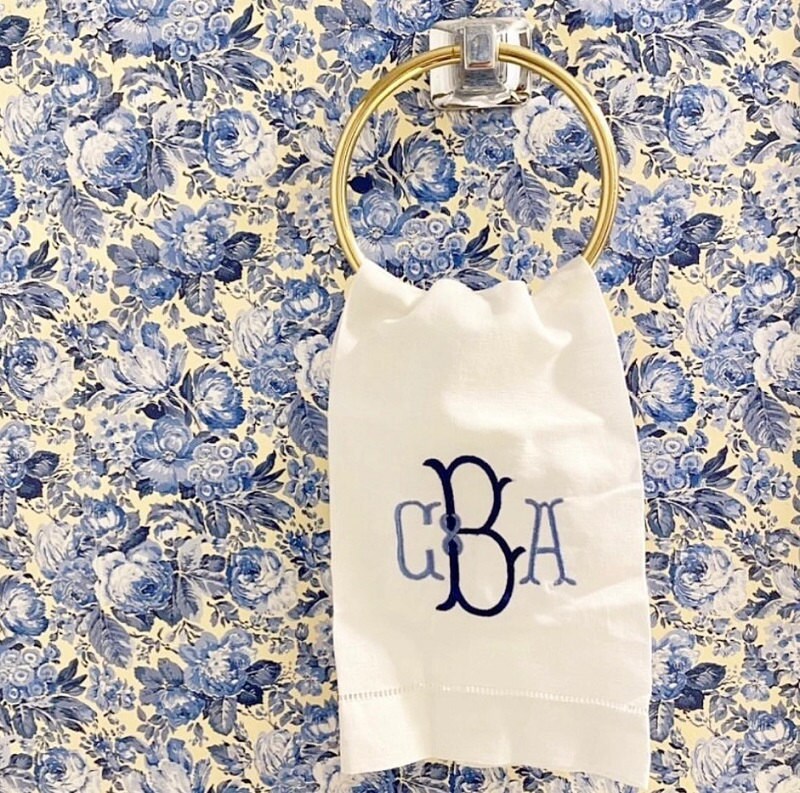 SHOP: Monogram linen hand towels from EKM Designs, from $19
These traditional-style monogrammed hemstitched linen or cotton hand towels double as a perfect housewarming gift for the couple's marital abode.
20. Wood measuring cups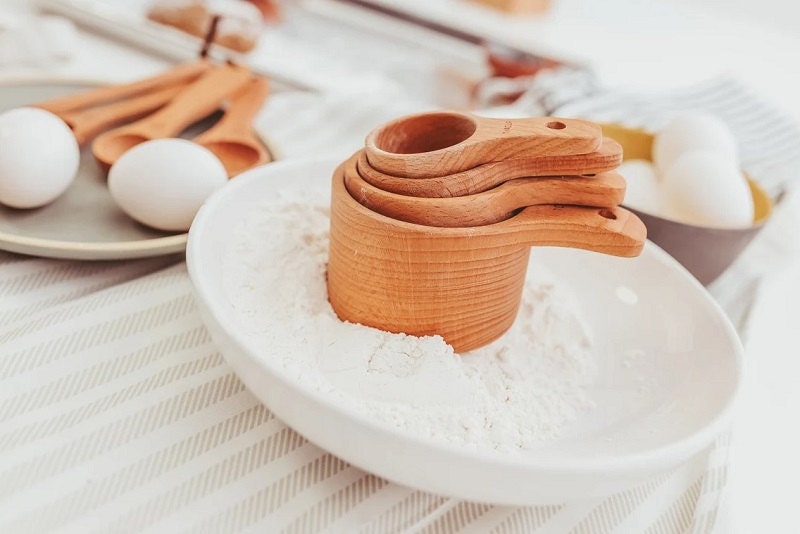 SHOP: Wooden measuring cups from A Few Spare Moments, from $34
As useful as they are distinct and unique, these measuring cups for cooking and baking are made from a beautiful and durable beechwood and can be laser engraved for that personal touch.