Shop these budget-friendly white elephant gift ideas everyone will enjoy, from practical items to whimsical gifts.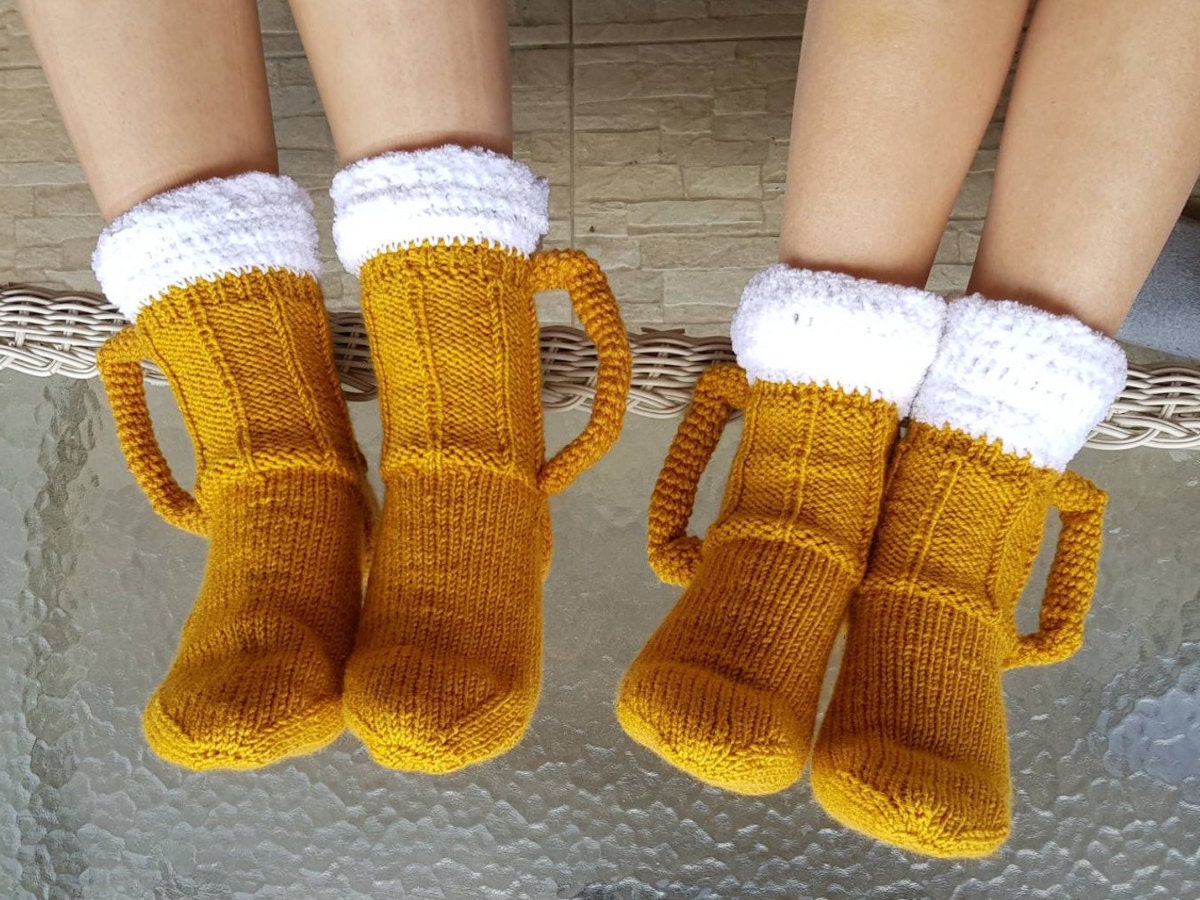 It may be the season for giving, but the white elephant gift exchange—aka "Yankee Swap" or "Dirty Santa," depending on where you live—may be the only holiday tradition that encourages stealing. And it's a blast.
When it comes to buying the best white elephant gift, the challenge is always trying to find something that will be the envy of the room—or just make everyone laugh. Whether you are swapping gifts with coworkers, friends, or family, these are the best creative white elephant gifts everyone will love. From delightful ornaments to creative DIY kits to eye-catching handmade homewares they won't find anywhere else, these unique gifts are sure to entertain—and will have everyone wanting to trade up for them. Plus, these items won't break the bank: you'll find a wide selection of the best white elephant gifts under $30.
So crack open the eggnog, don your ugliest holiday sweater, and get ready to steal. And remember, you can always swap for your own gift!
Best white elephant gifts under $30
These crowd-pleasers are not only great gifts, but they're easy on your wallet, too. These are the best white elephant gifts under $30.
1. A mystery coffee sampler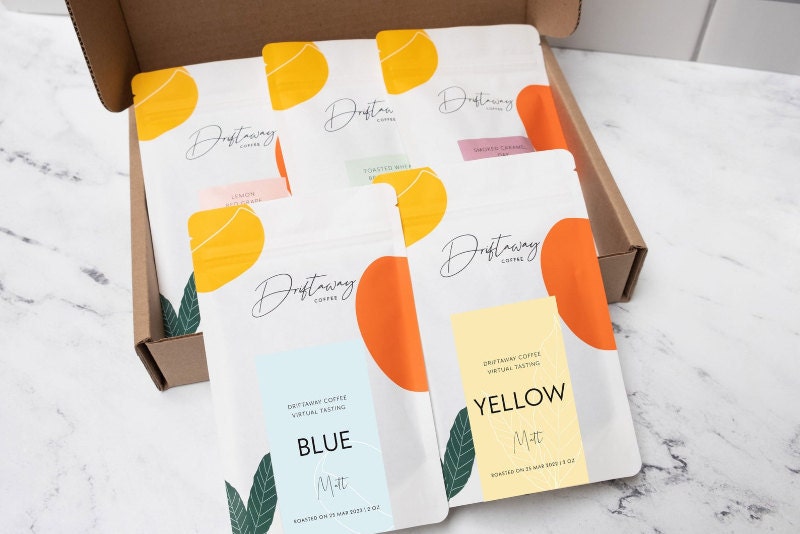 SHOP: Mystery coffee sampler from Driftaway Coffee, from $18
Coffee-lovers will be duking it out over this gift set. It comes with a selection of freshly roasted from around the world, from light and fruity roasts to dark bold roasts with chocolate notes. You can choose from a variety of grinds, including cold brew, whole bean, and ground coffee.
2. Colorful mini bath bombs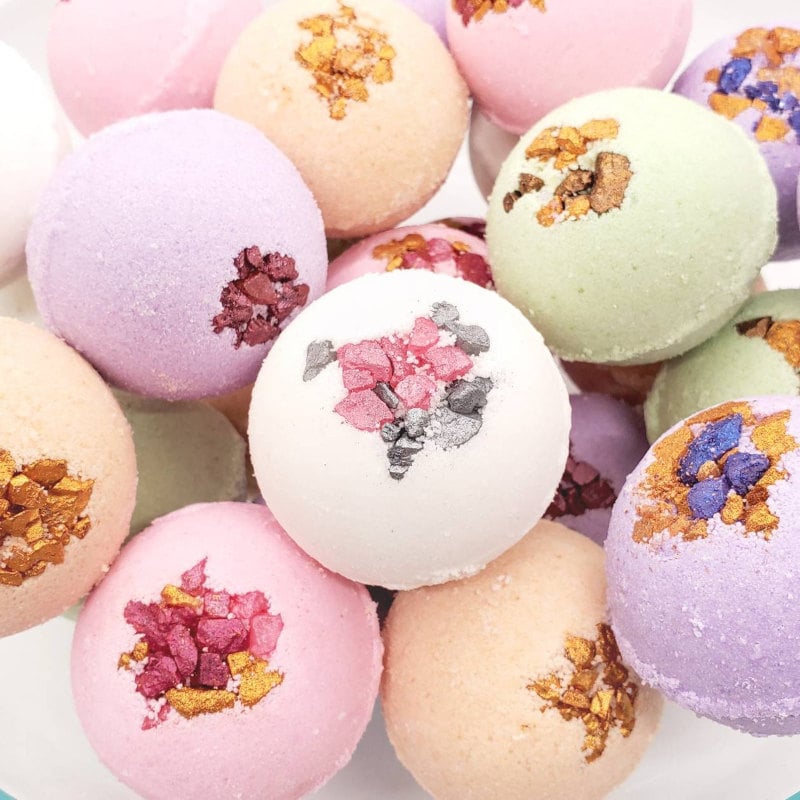 SHOP: Mini bath bombs from Shady Acre Homestead, $5 each
Everyone could use a little pampering this time of year. These beautiful mini bath bombs come in a choice of 15 different scents—including Rosemary Mint, Blueberry Jam, and Cranberry Fig—to melt the holiday stress away.
3. An eye-catching hand-painted mug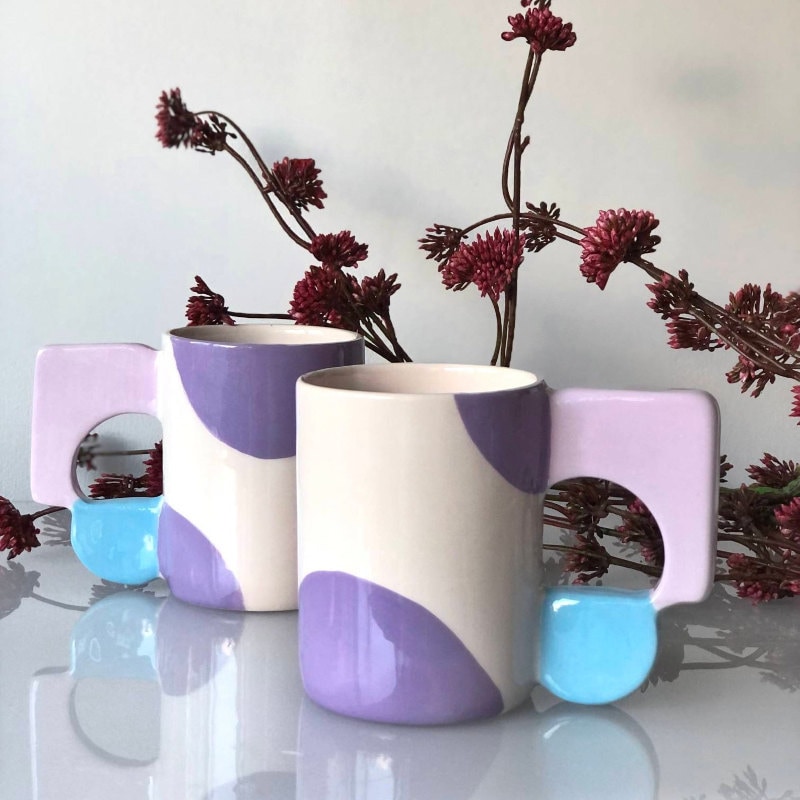 SHOP: Hand-painted ceramic mug from Sind Studio, $29
Bring a little artistic flair to their morning coffee or afternoon tea with this bold handmade ceramic mug, which comes in two different brightly colored shades.
Best funny white elephant gifts
Everyone loves a fun gag gift! Watch their faces when they open these funny white elephant gifts that are sure to entertain.
4. A cute coaster for cat people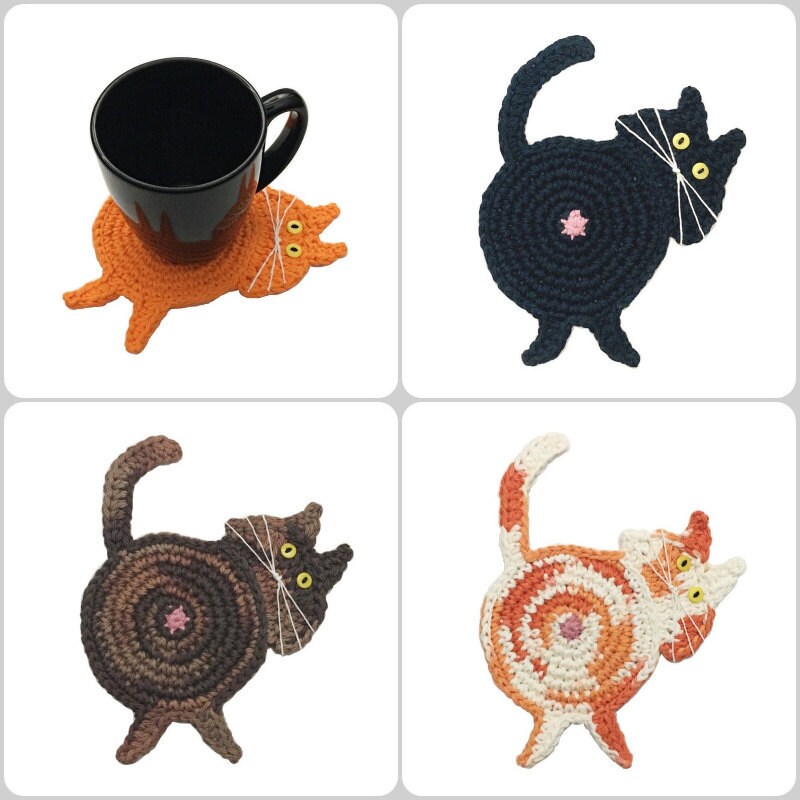 SHOP: Cat butt coaster from Yeeli's Little Corner, $14
This crocheted kitty coaster may be the funniest way to save a wood table from water stains. You can even choose from a wide selection of colors for the purr-fect gift.
5. A corny candle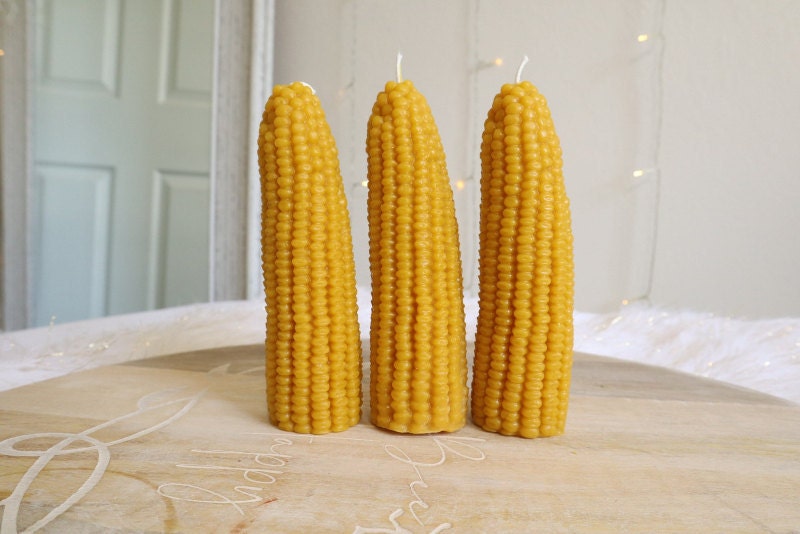 SHOP: Corn on the cob candle from Sweet Cindy's Honey, $9
Chances are you never looked at corn and thought, "That would be a cool candle." But luckily an Etsy seller did, because this fun corn on the cob candle, made of beeswax, is so realistic looking, they'll want to take a bite.
6. Socks for pizza lovers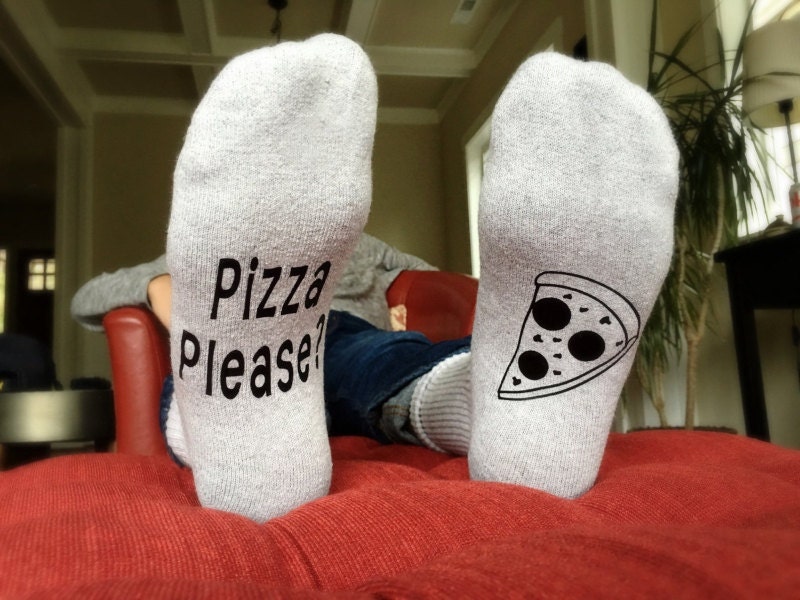 SHOP: Pizza socks from Stesha Threads & Gift Co, $17
Everyone could use more socks, and if the recipient plays their cards right, the secret message on the bottom might even score them some pizza, too.
7. A sassy candle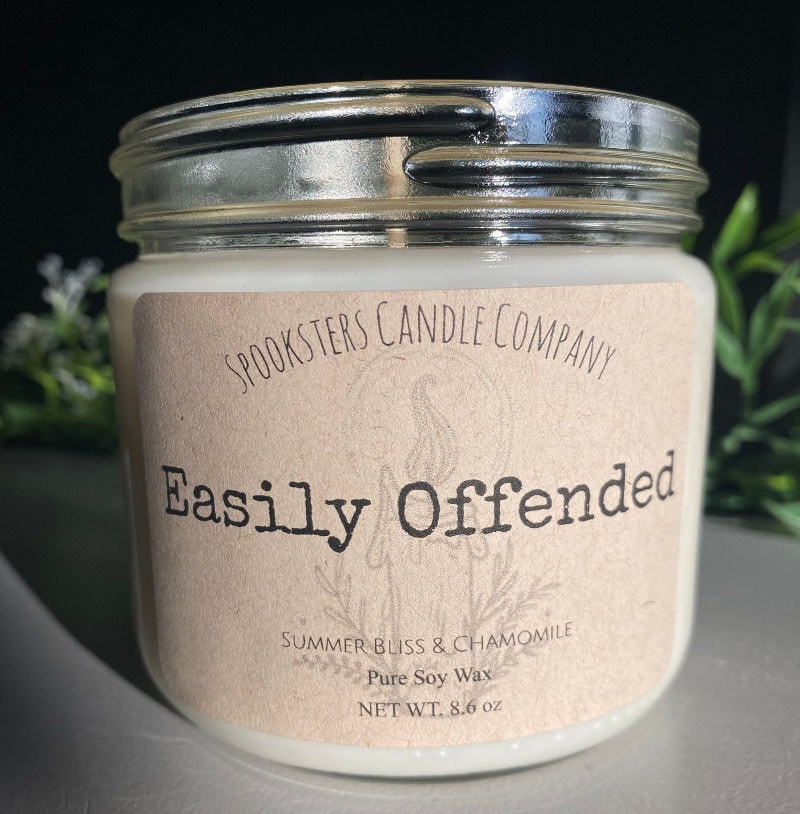 SHOP: "Easily offended" candle from Spookster's Candle Company, $14
This cheeky hand-poured soy candle scented with chamomile is sure to soothe the nerves of anyone—including those who easily get worked up.
Best unique white elephant gifts
Give them something they've never seen before, with these unique white elephant gifts that are sure to be the hit of your holiday party.
8. An adorable ornament for foodies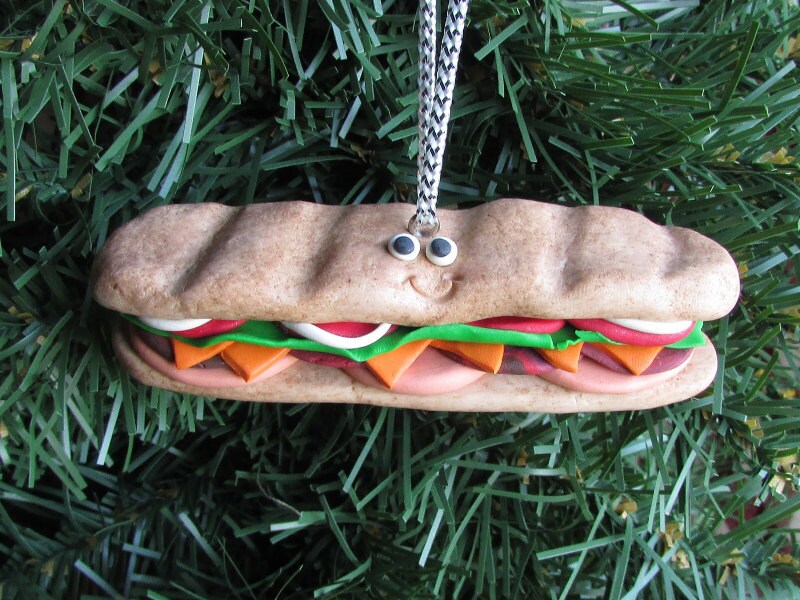 SHOP: Hand sculpted sandwich ornament from Sam's Sweet Art, $21
Whether you call it a sub, a hoagie, or a hero, this cheerful ornament is sure to make any sandwich lover smile. From the deli meat to the bun, every component of this ornament is hand sculpted out of clay—and looks almost good enough to eat.
9. A DIY kit for cheese lovers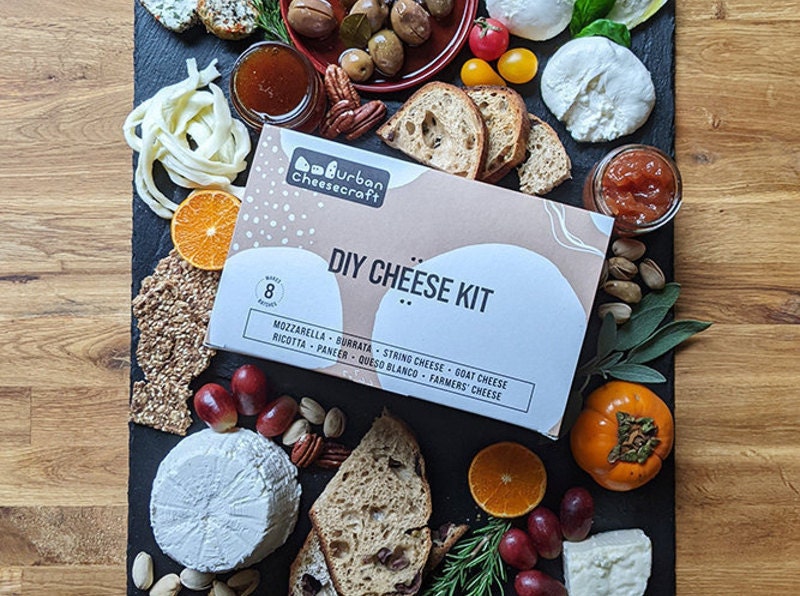 SHOP: DIY cheese kit from Urban Cheesecraft, $59
Who's hungry? This kit has almost everything they need to make eight different kinds of cheeses—including burrata and paneer. Just add milk. Bonus: You don't have to wait around for it to age; the cheese is ready to eat in just an hour.
10. Crochet beer mug socks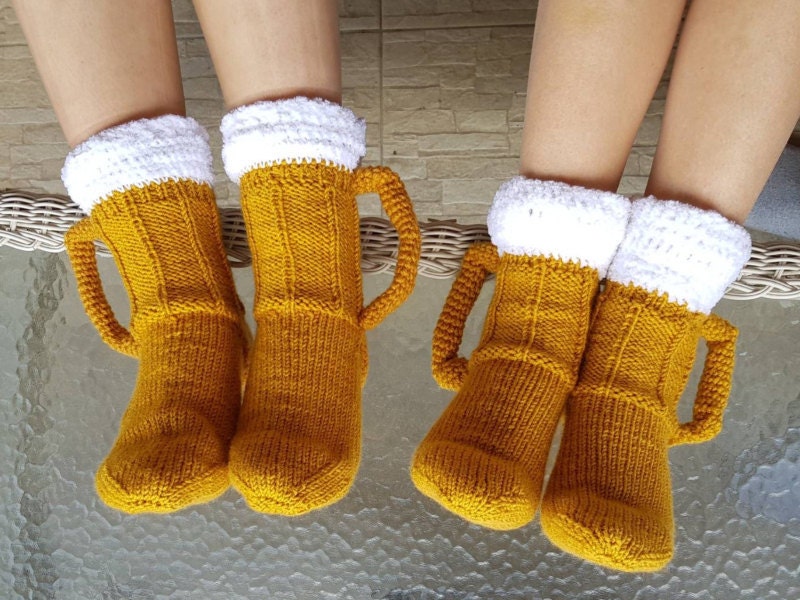 SHOP: Crochet beer mug socks from VikysKnitNCrochet, from $52
Cheers! These crochet beer stein socks—replete with handles and foamy head—will be a hit with anyone who loves a good brewski.
Best cute white elephant gifts
From charming embroidery kits to adorable planters, everyone at the holiday party will be oohing and aahing over these cute white elephant gifts.
11. An embroidery kit for plant lovers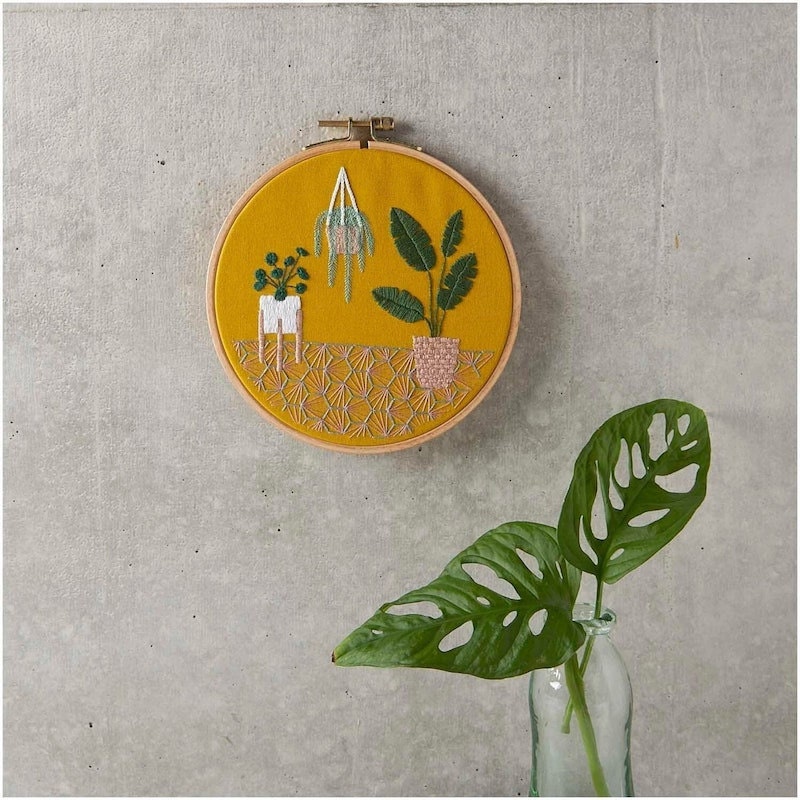 SHOP: Plant embroidery kit from Minako Berlin, $33
Proud plant parents will be fighting over this darling embroidery kit that has everything they need—including instructions—to create a beautiful nature-inspired wall hanging.
12. Handmade planter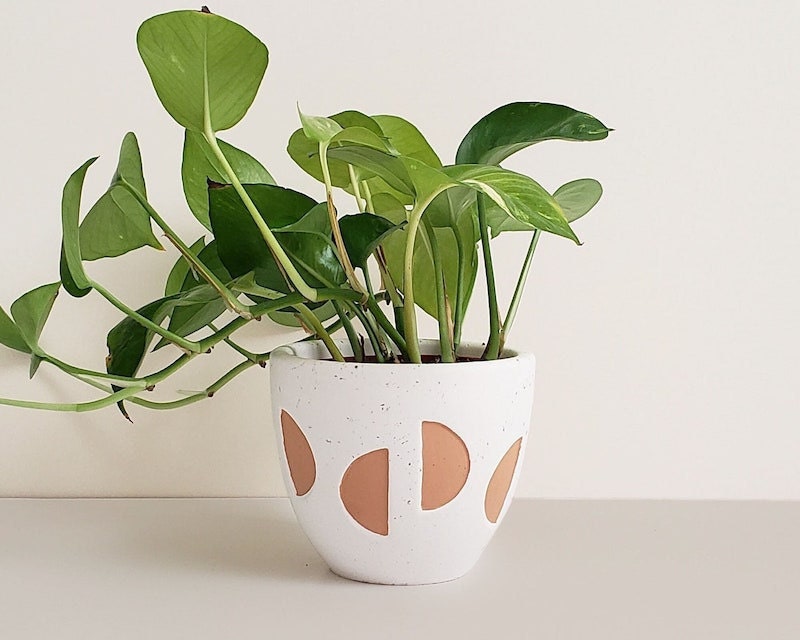 SHOP: Hand-painted Jesmonite planter from Mocamoco Studio, $35
This adorable little planter will look charming on any windowsill. The hand-molded four-inch pot, decorated with half moons, is made of Jesmonite, an eco-friendly alternative to concrete.
13. Best white elephant gift under $20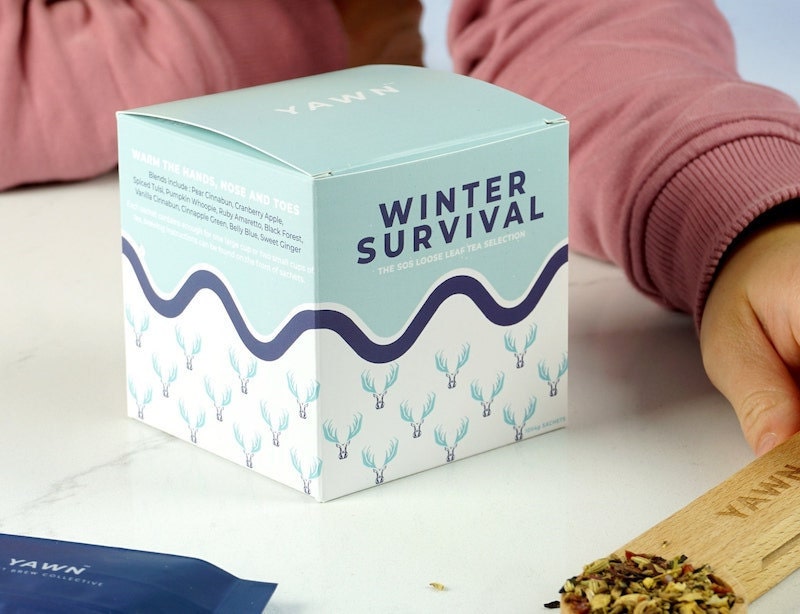 SHOP: Winter survival tea sampler from Tea Revv, from $16
Help them warm up on blustery days with this beautifully-packaged selection of 10 loose-leaf teas, including fun seasonal flavors like Pumpkin Whoopie, Vanilla Cinnabun, Black Forest, and Cranberry Apple. You even have the option to add a ball infuser to the set, so they'll have everything they need to brew a comforting cup.
14. An uplifting candle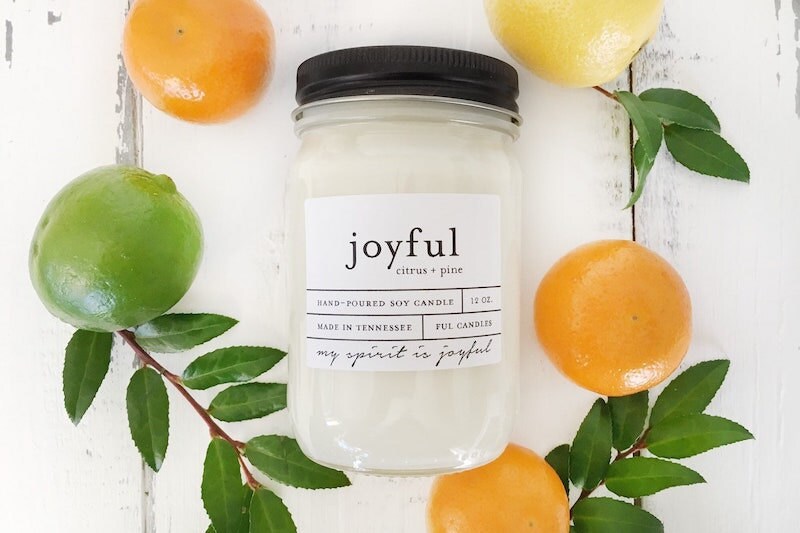 SHOP: Hand-poured citrus pine candle from Ful Candles, $20
Spread the joy this holiday season with this hand-poured soy candle. The clean design matches any decor, and buyers rave about the "fresh" and "uplifting" citrus pine scent.
Best cool white elephant gifts
Make an impression at your party with these cool white elephant gifts that everyone will want a chance to steal.
15. A cheerful ceramic mug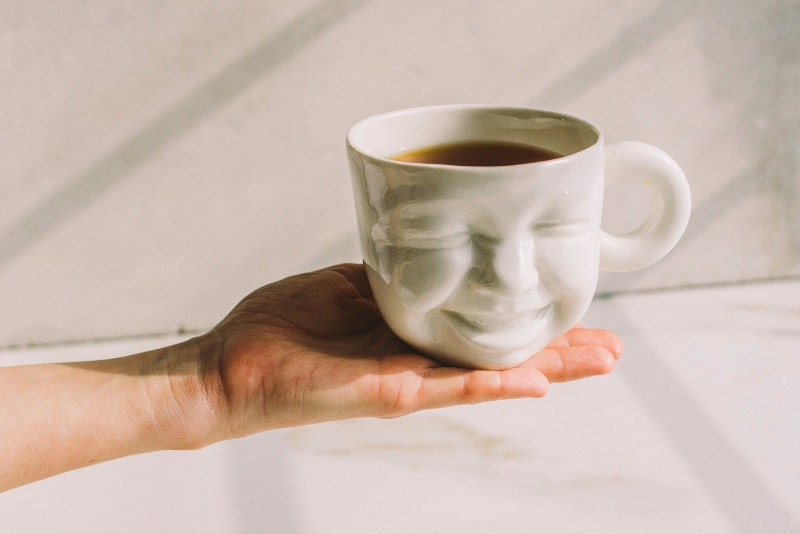 SHOP: Ceramic laughing face mug from Sind Studio, $47
This mug's smile is contagious. The playful ceramic cup with a laughing face on the side is sure to be their new favorite morning pick-me-up.
16. Best white elephant gift under $50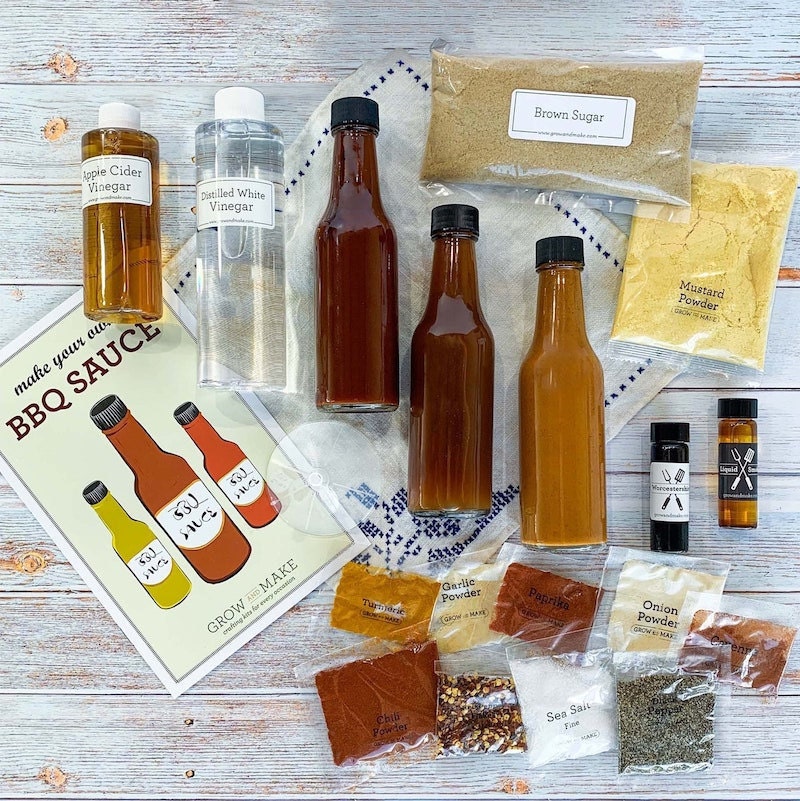 SHOP: DIY barbecue sauce making kit from Grow and Make, $45
Help them channel their inner grill master with this fun kit. It comes with all the instructions and ingredients they need to whip up three smokey bottles of their own barbecue sauce.
17. A chic plant holder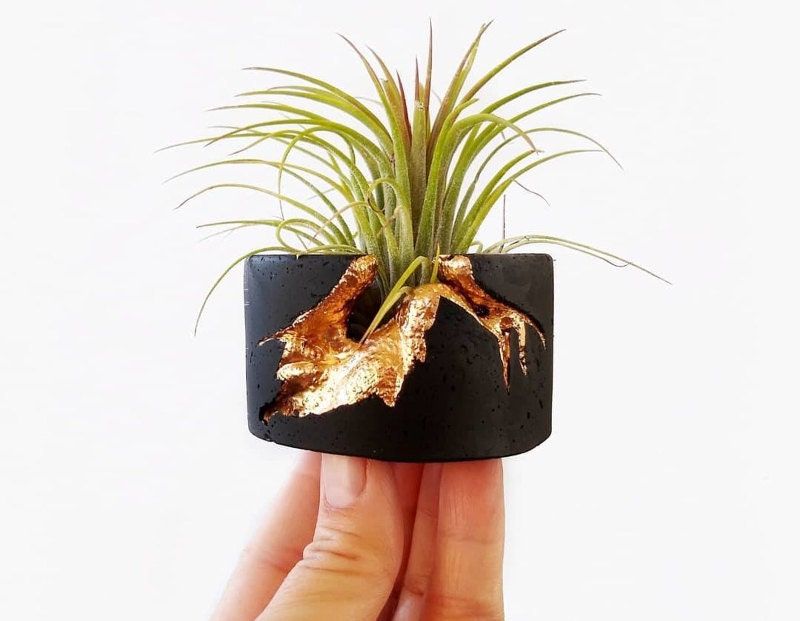 SHOP: Black metallic air plant holder from Dovekie & Finch, from $15
This tiny concrete air plant holder with metallic marbling details adds a striking accent to any desk, table, or windowsill. Plus, you can order it with or without the air plant.
Best practical white elephant gifts
Everyone loves a gift they can actually use like these best practical white elephant gifts. Warning: You may be tempted to keep them for yourself.
18. A mod kitchen towel set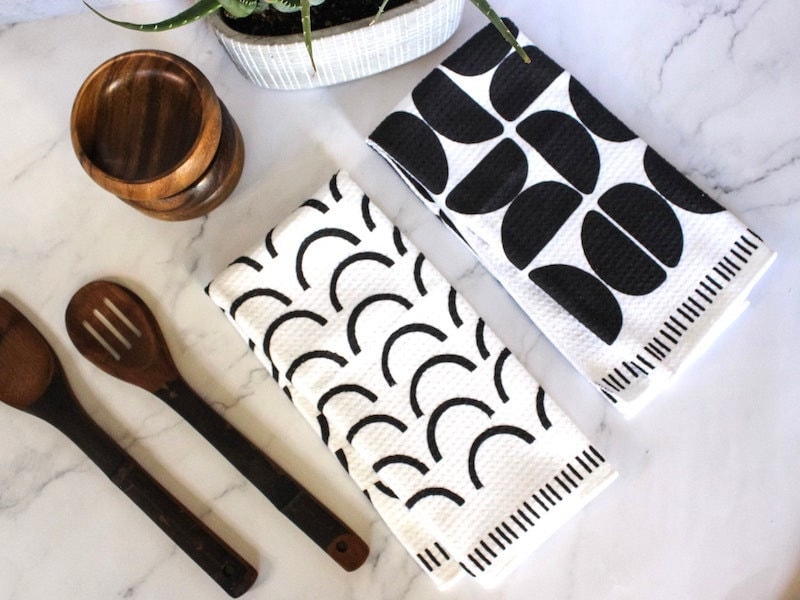 SHOP: Printed kitchen towel set from Render Goods, $23
All the cooks in your life will love this geometric hand towel set that adds a pop of modern design to any kitchen. Plus, these are environmentally friendly: The fabric is a super absorbent material made out of recycled plastic bottles.
19. A handmade mug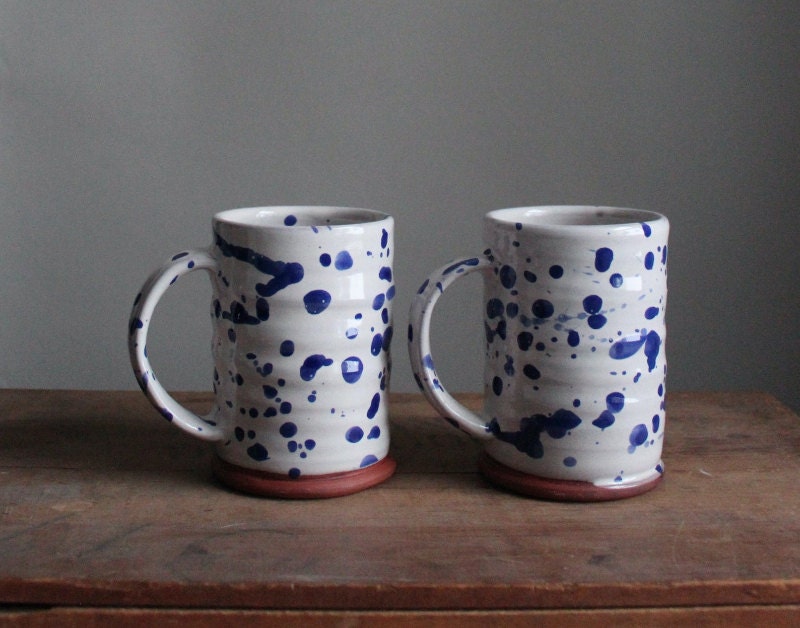 SHOP: Blue speckled mug from Mud Garden Studio, $35
Spruce up their morning routine with this rustic speckled earthenware mug. The handmade pottery features a cobalt blue and white glaze and an easy-to-grip handle.
20. A cheese board for charcuterie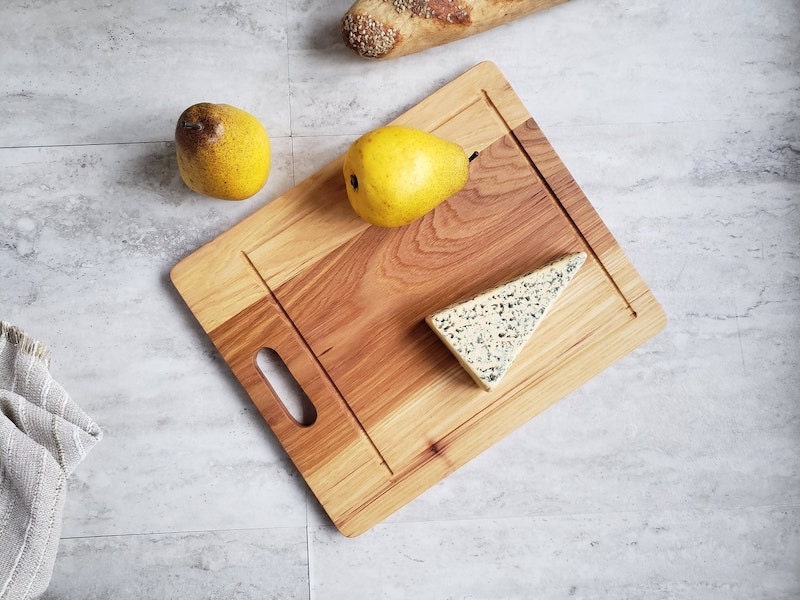 SHOP: Hickory cheese board from My Old Whiskey Workshop, $50
Is it really a party without charcuterie? They'll be able to chop and display a bounty of cheeses, nuts, and fruits on this beautiful foot-long board crafted from hickory.