by Bora Chang
Etsy makers talk about their bestselling beauty products — and why customers can't get enough of them.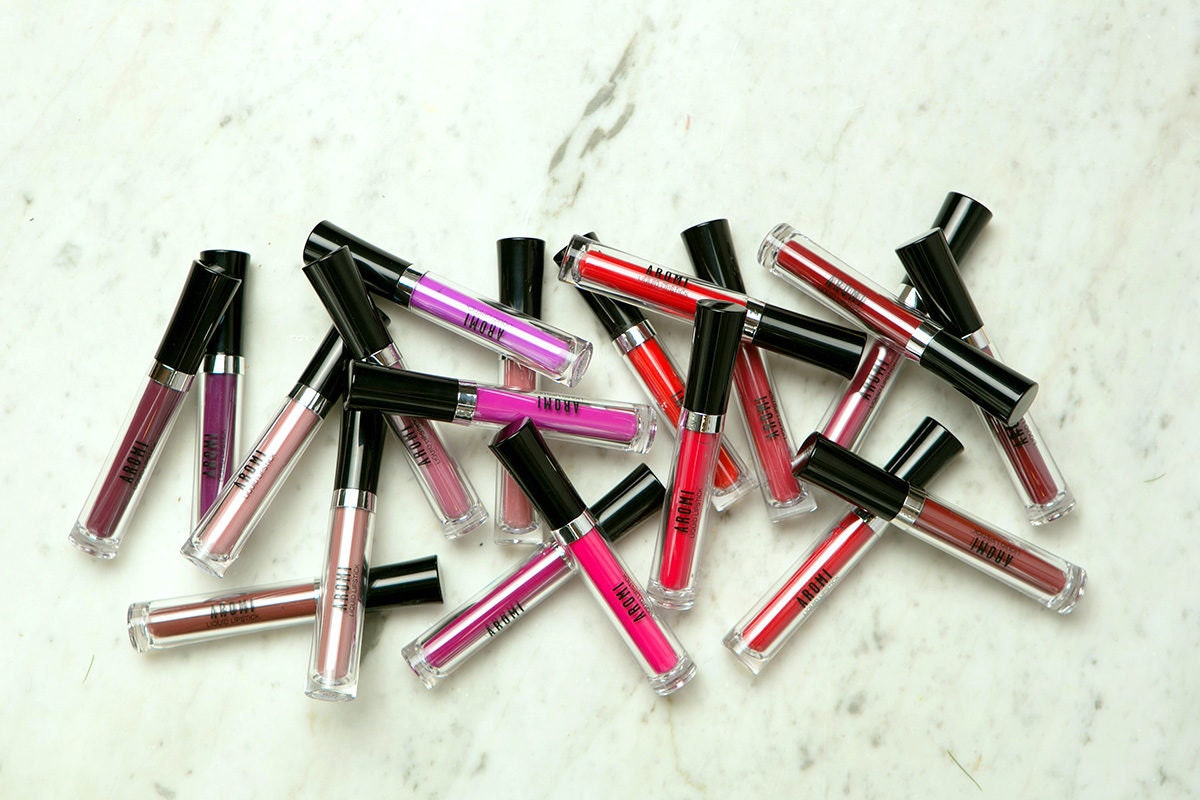 Great Lash. Cherries in the Snow. Vamp. Over the decades, iconic beauty products have earned their first-name-basis fame through a fine-tuned combination of genuine appeal, sure — but also celebrity spokesmodels, fashion industry trends, serendipitous pop-culture moments, and abundant press coverage.
These Etsy finds
, elevated to bestseller status based on little more than their makers' hours of research and development, their drive to fulfill real-world needs, and their hands-on care and quality control, are destined to become next-generation stars — even without the multimillion dollar marketing budgets. We talked to some of the top beauty creators on Etsy about the beloved products that bring their customers back again and again — and the qualities that make those items true must-haves. Read on for the stories behind five customer-tested, editor-approved picks. 
Which would you add to your beauty routine?
The Product: 
Matte Liquid Lipstick in Desert Taupe, $17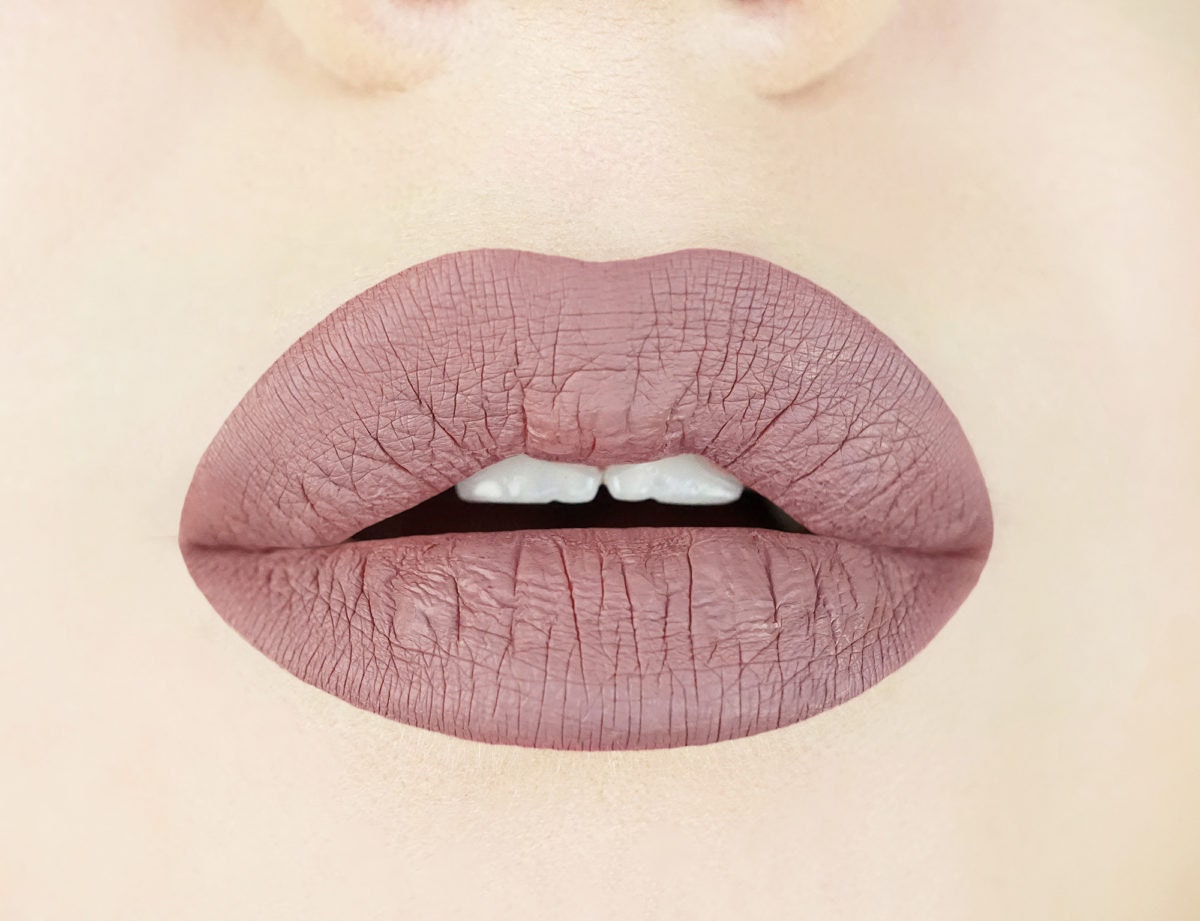 Aromi
A cosmetics chemist by trade, Hannah Follis, founder of Minneapolis-based
Aromi,
started her career concocting scents at a fragrance company. When she switched jobs to work with industrial products, she missed developing beauty products so much that she began creating makeup as a hobby. "It became a huge obsession of mine. As soon as I would get home from my day job, I would start working on Aromi until the early morning," Follis says. In 2010, Follis launched
her Etsy shop
, and she credits her experience as a bona fide formulation chemist for both the quality of her products and the street cred she gains with potential customers. Her top seller, 
Matte Liquid Lipstick in Desert Taupe
, is an on-trend gray-beige shade that's flattering to many skin tones, and its certified-vegan formula is utterly low-maintenance — not sticky or drying. "Once it's dry, it's comfortable and long-lasting — you don't really notice it," she says. There's no doubt, though, that others will.
The Product:
Master Fix Concealer, $8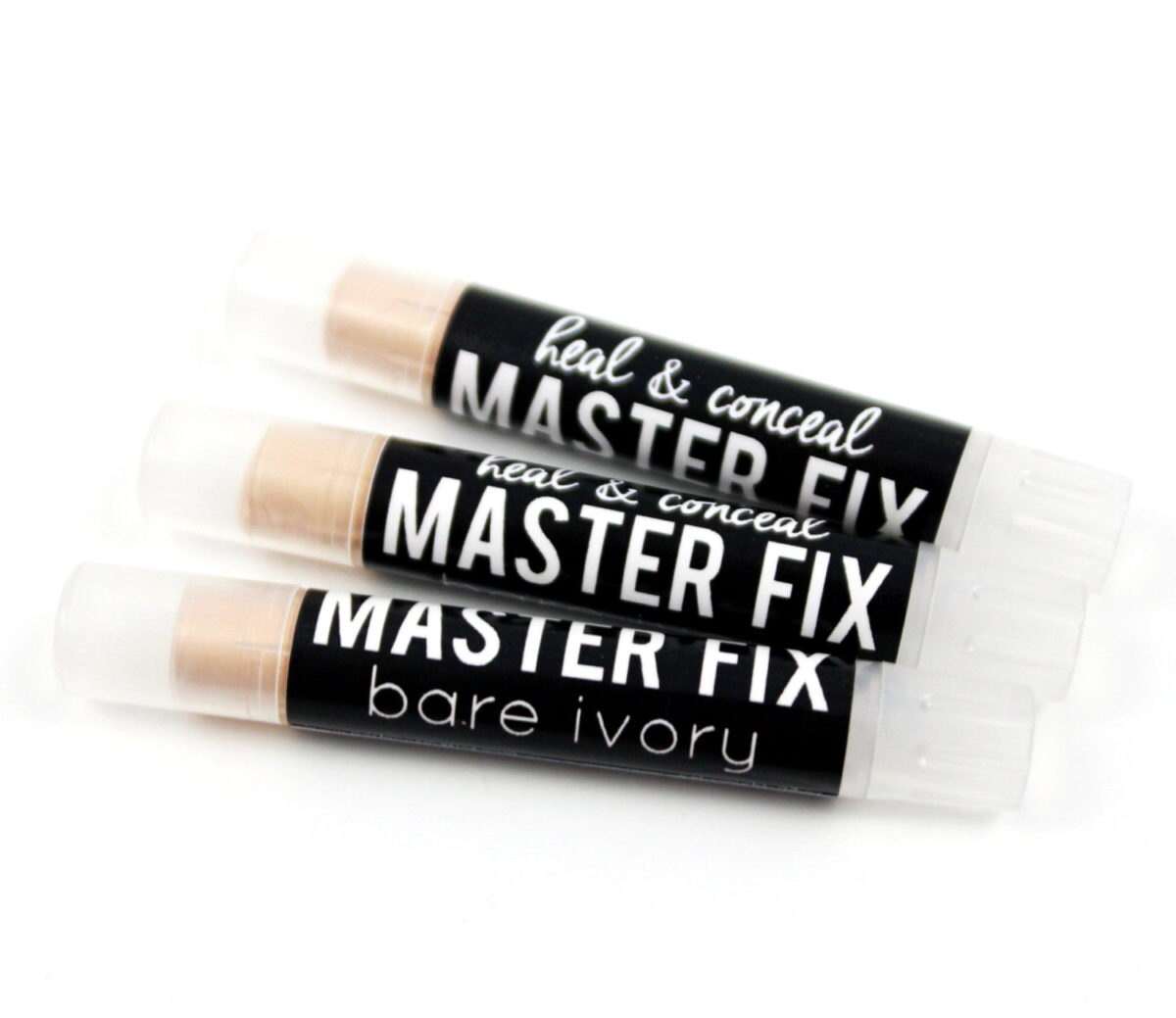 Parlo Cosmetics
As the old saw goes, necessity is the mother of invention — and Chrissy Jordan, founder of
Parlo Cosmetics
, is living proof. In 2008, she was running an Etsy shop selling candles, but when she became pregnant and morning sickness made the scents intolerable, she began to look around for something new. Mineral makeup, then a recent arrival in beauty, piqued her interest: "I fell in love with the simplicity — wearing less, but achieving the same effect as traditional makeup," says Jordan, now a mother to three boys. After experimenting for a year, she launched 
Parlo
in 2012.
Master Fix Concealer in Bare Ivory
, which took Jordan two years of testing to perfect in her studio in Vero Beach South, Florida, is the shop's bestseller today. Like her shop, the concealer was born of necessity: Jordan was looking for a full-coverage product that would camouflage her "deep, dark, hereditary" under-eye circles. She owes the success of Master Fix to some key Instagram shares, its quality ingredients, and the right price. "People want to use better products, but don't want to spend a small fortune doing so," she says. "Parlo fills that gap."
The Product:
White Transparent Stripes nail wraps, $8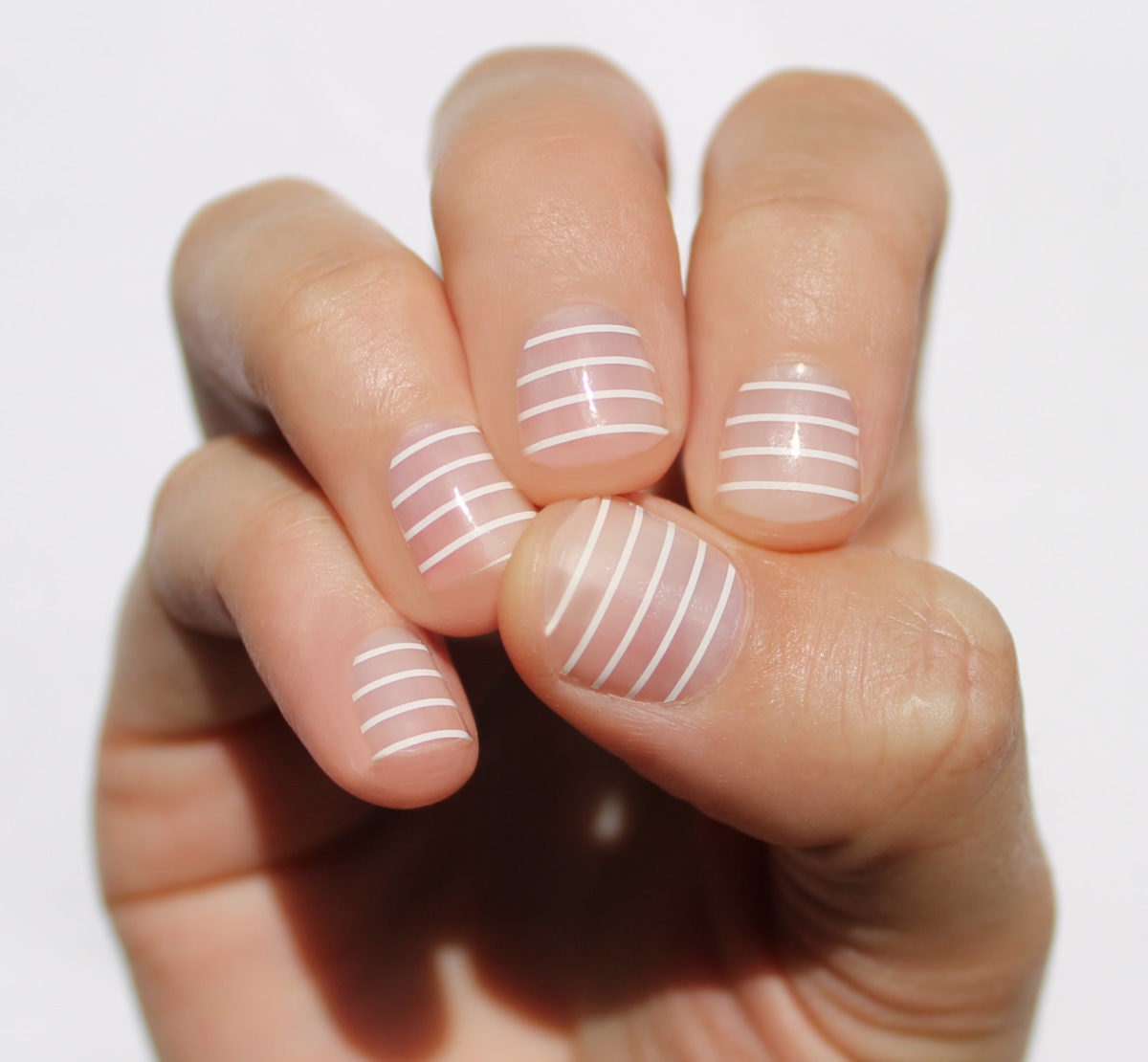 So Gloss
For Jesse Peffer, founder of
So Gloss
, it wasn't enough to simply combine a passion for minimalism and a love of
nail art
to launch a successful line of nail wraps. For her business to truly get off the ground, it took a couple of years of struggling and some major strategic changes, including finding the right material and a great printer near her home in Buffalo, NY ("I use the best vinyl available; it may cost more, but every extra penny I spend on quality materials is well worth it"); tweaking her designs; and changing the company name, formerly Foil Junkie. But three months after her relaunch, a callout on
Refinery29
brought "a year's worth of sales in three days," Peffer says. While Peffer's products are right in tune with seasonal trends — her top styles for this summer, the
White Boho
and the
White Transparent Stripes
, are thoroughly Instagram-ready — her nail wraps are no fad. The evidence? A full 40 percent of her business comes from repeat customers.
The Product:
Heal & Conceal Concealer, $12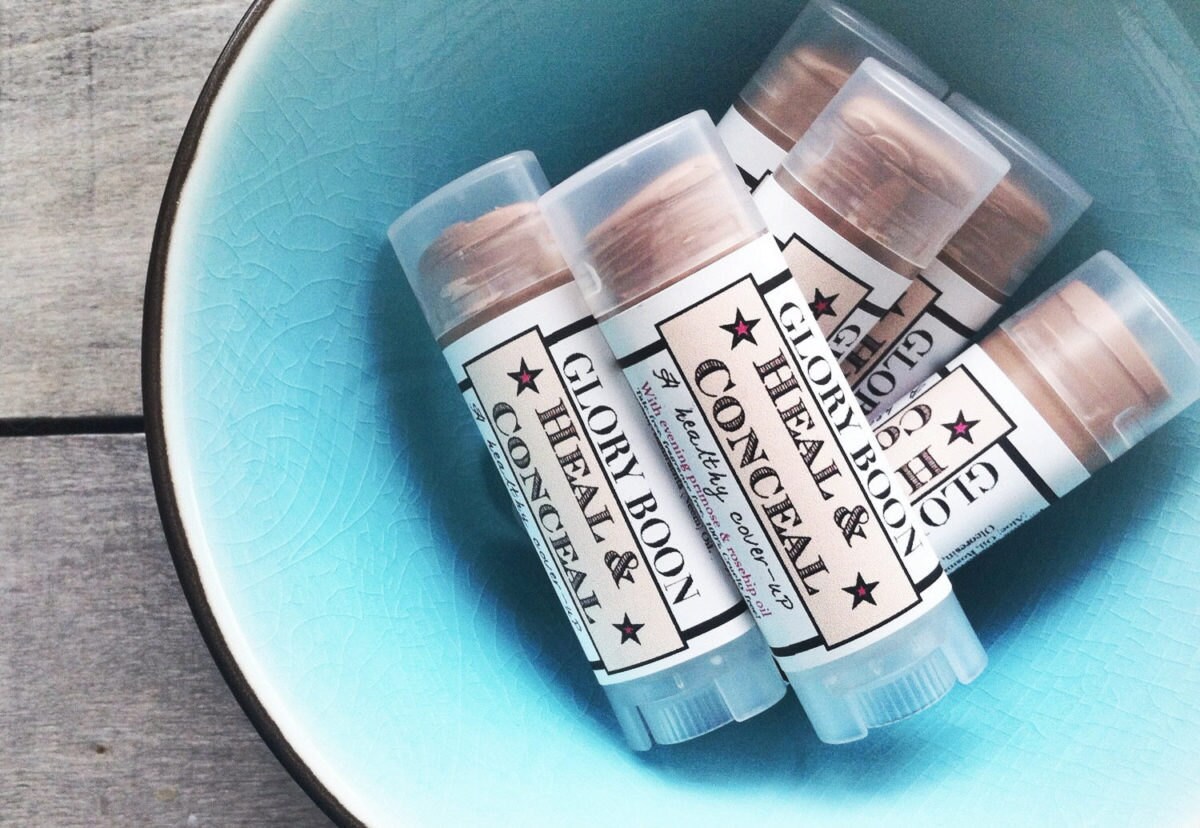 Glory Boon
Glory Boon
, which focuses on small-batch, cruelty-free cosmetics made from natural ingredients, is run by Alexandra Veras, who was inspired to start her shop in 2013 after experiencing recurring breakouts from traditional cosmetics. "I started creating my own lip products and experimenting to create cosmetics that my skin loved," Veras says. In particular, Veras sought to create a light, breathable, non-irritating concealer. "I suffered from breakouts and needed something to cover up my blemishes but that allowed my skin to heal at the same time," Veras says. "My customers loved my concealer, and I realized I wasn't the only one struggling with blemishes and scarring." Not by a long shot: Her 
Heal & Conceal Concealer
, a moisturizing cover-up that self-adjusts to the user's skin tone, has become the shop's biggest success story to date.
The Product:
Siren Cloud Soap, $14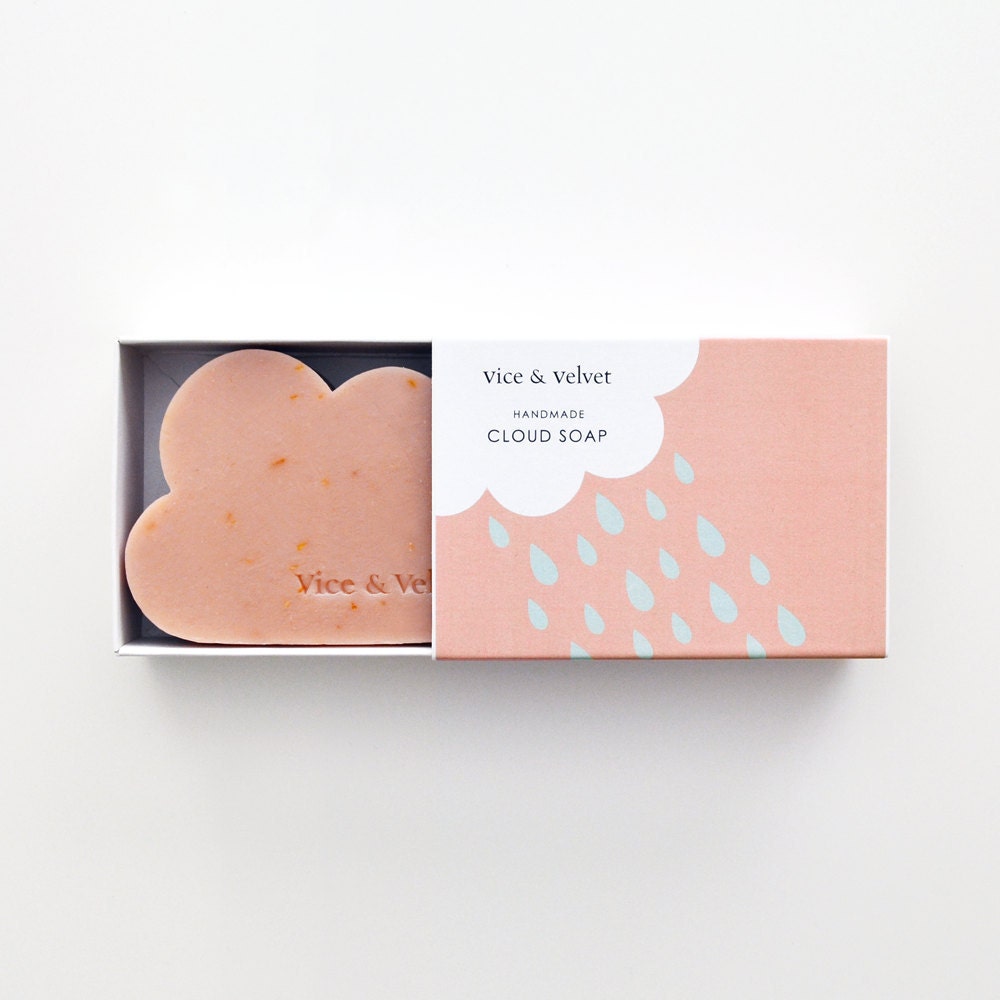 Vice and Velvet
Melbourne, Australia-based Mei Ong had been crafting handmade soap and body products for family members for years — since her early teens, in fact — before she launched her vegan line 
Vice and Velvet
in 2012, in part to pay for the creative pursuit. "Once I realized how much I enjoyed both the creative and the business aspects of running a soap company, there was no turning back," Ong says. From the unique scents (
Black Jack Alley
's blend of black raspberries, dark patchouli, and ground tonka beans; the lychee, oolong, palmarosa, and vetiver-based
Blushing Phoenix
) to the charming packaging (
a jewel-box set of soaps
shaped like
cocktail-ring gems
), Vice and Velvet's product line has won many fans. Still, there's perhaps no other item that's captivated quite as many imaginations as the cartoon-cute (and eminently gift-able) 
Siren Cloud Soap
, made with organic rice milk, macadamia nut oil and Australian pink clay, and scented with ylang ylang, rose geranium, sweet orange, litsea and patchouli.