by Lindsay O'Brien
We toured the iconic secondhand wonderland to scope out new ideas for vintage decor and accessories. Here's what we added to our wish list.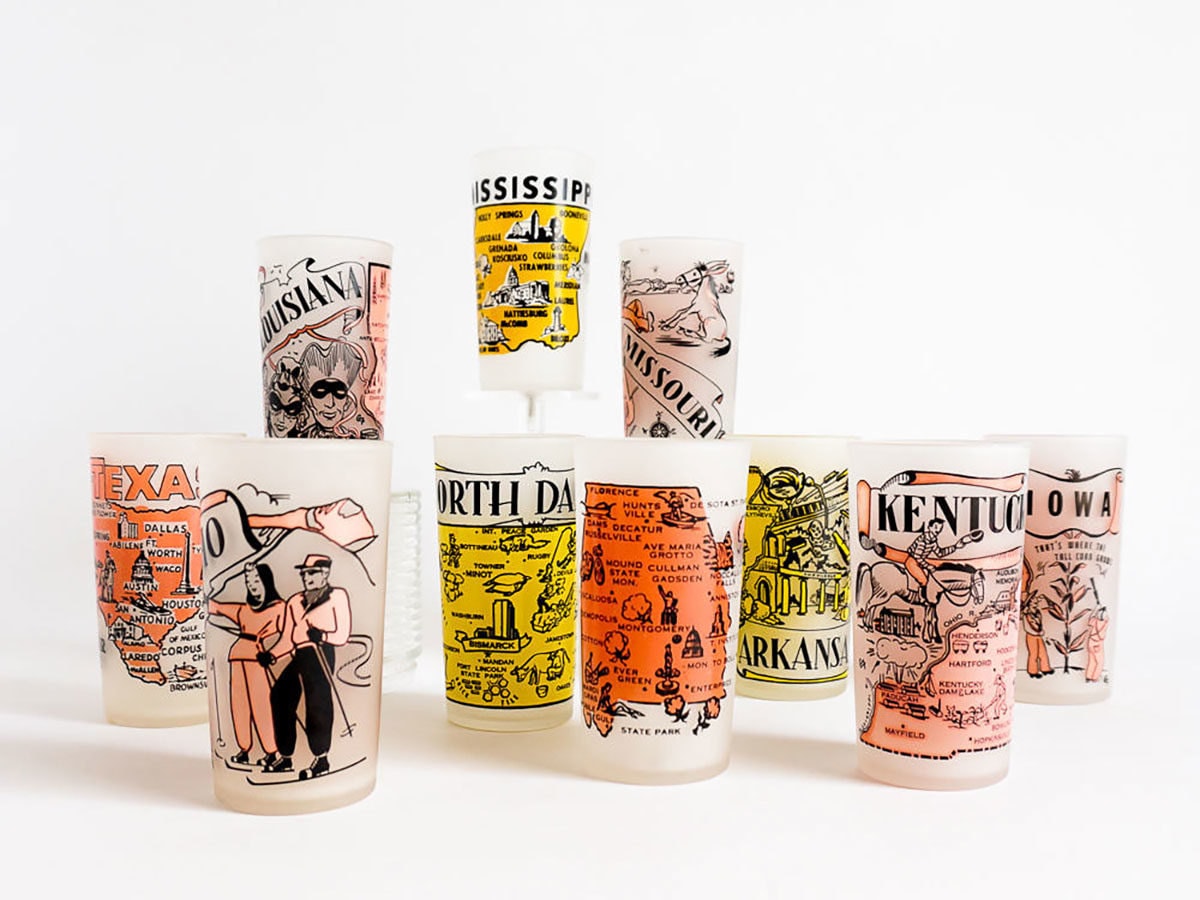 As
vintage home decor
sellers on Etsy know, curating antique and vintage items is an art form, and each seller's perspective shines through in their unique mix of merchandise. And yet, at any particular point in time, some ideas seem to bubble to the surface again and again: Maybe it's an
emerging trend
, maybe it's an old favorite that's due for another turn in the spotlight, maybe it's a classic item that's being displayed in a fresh new way. To get a read on the vintage decor trends and inspiring ideas on the rise right now, we spent a day wandering the thousands of antiques and collectibles stalls at the Brimfield Antique Show, the central Massachusetts mega-market that runs for three weekends each year. From stained glass
wall hangings
to retro roadside collectibles, read on to see what stood out to us among the 30 acres of salvaged farmhouse relics and
sought-after designer furniture
 at this September's event. Good news: While you'll have to wait until 2018 to hit the next Brimfield weekend in person, you can get all of these looks on Etsy right now.
A color we love: forest green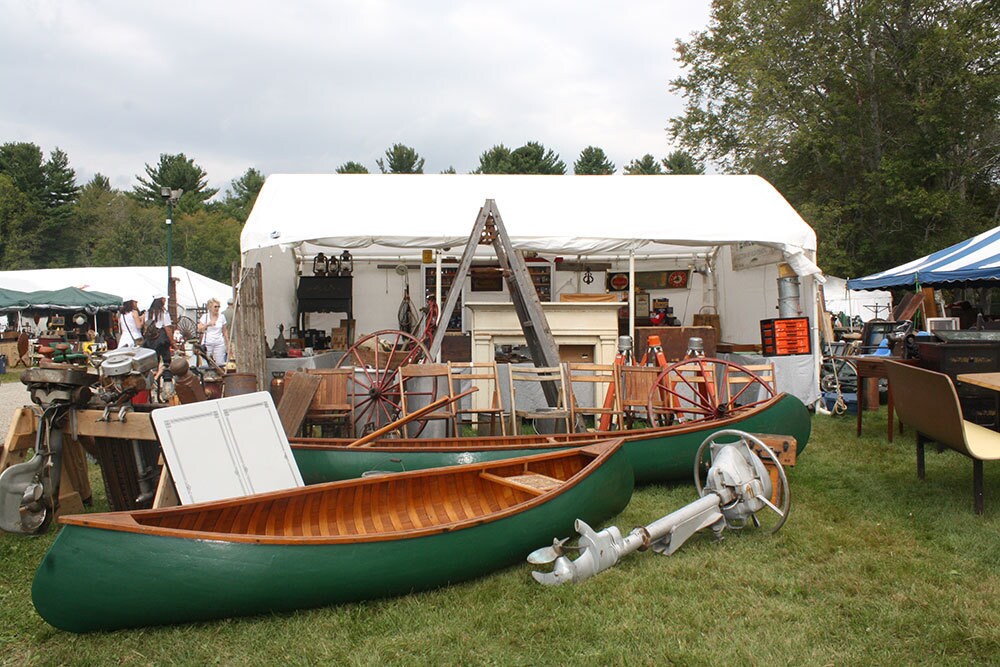 Forest green canoes made a big splash at Brimfield.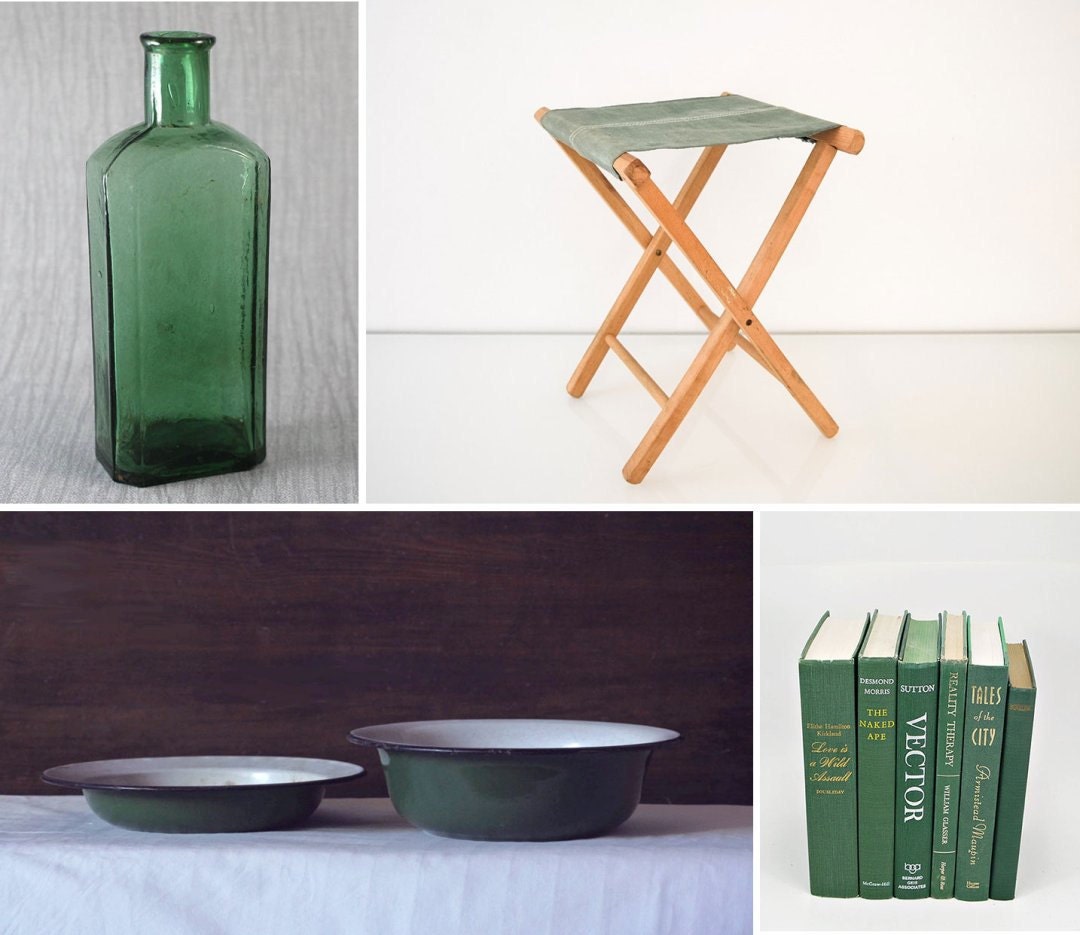 >
Given the recent 
botanical-decor boom
, it's no wonder that we're finding ourselves drawn to this evocatively earthy shade. Synonymous with the great outdoors, forest green is the perfect way to tap into that cabin vibe that's been all over
our Pinterest boards
lately. Bonus: It's a perfect complement to all your terra-cotta pots and
woven wicker baskets
.
A theme we love: roadside Americana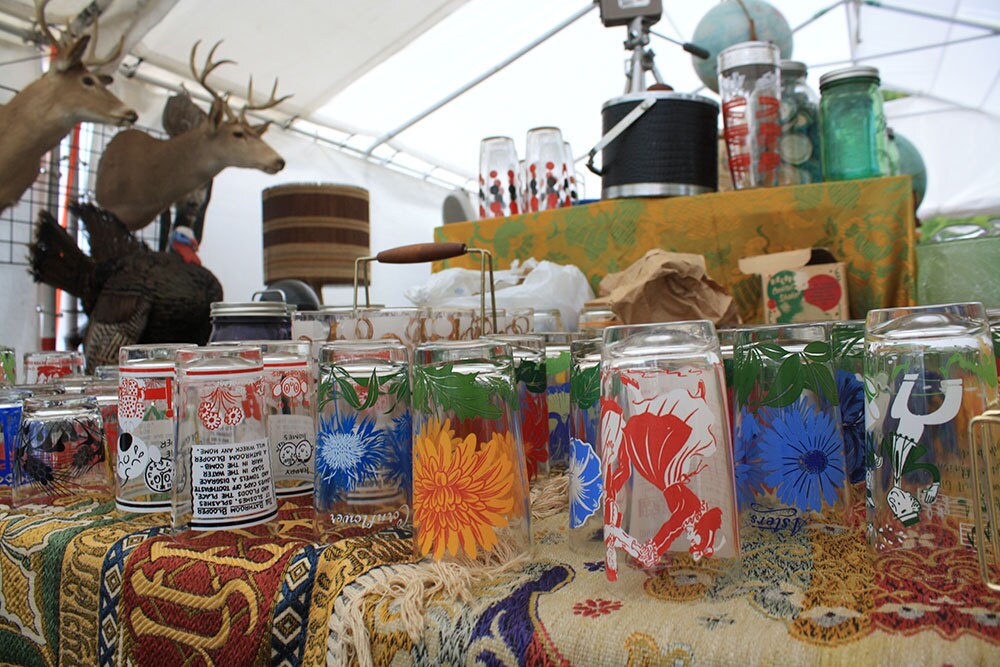 Colorful souvenir glassware struck a nostalgic note in this tent.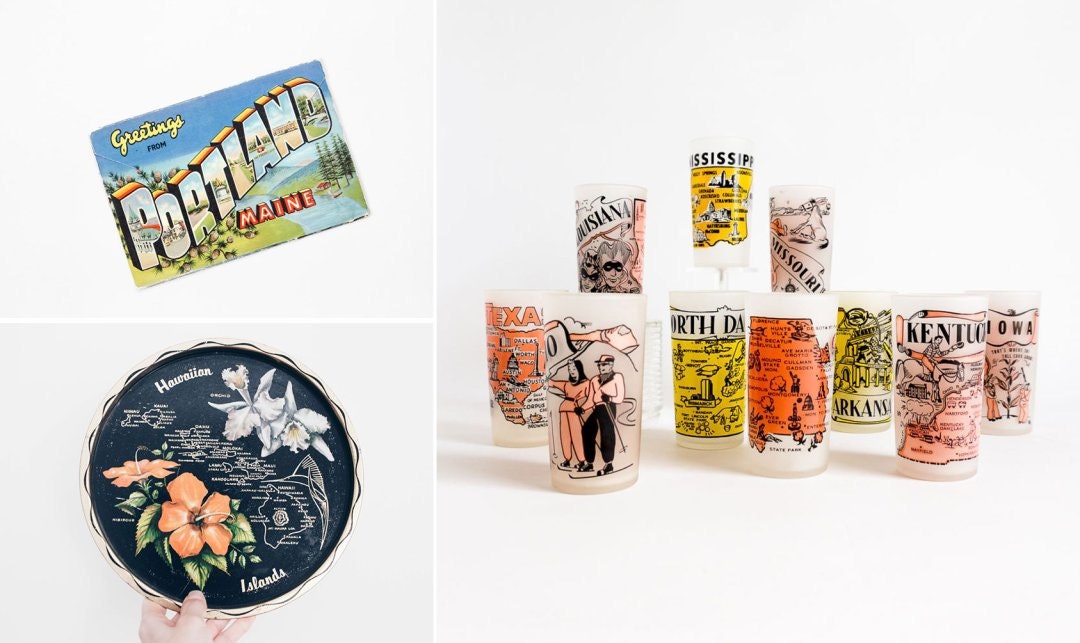 >
There is something so wonderfully nostalgic about 
relics from vacations past
. Motel key rings, casino ashtrays (thoroughly cleaned, of course), restaurant matchbooks, and postcards emblazoned with messages of "Greetings from" and "Wish you were here" conjure images of packed station wagons and simpler times. All kinds of travel mementos are popular at Brimfield but, always on the lookout for new additions to our
bar carts
, we were particularly into the souvenir barware. Our personal favorite?
Hazel-Atlas
souvenir glasses. Not only do they feature the most whimsical pastel illustrations, they're also super versatile—the perfect size for water, juice, wine, or your favorite cocktail.
A material we love: stained glass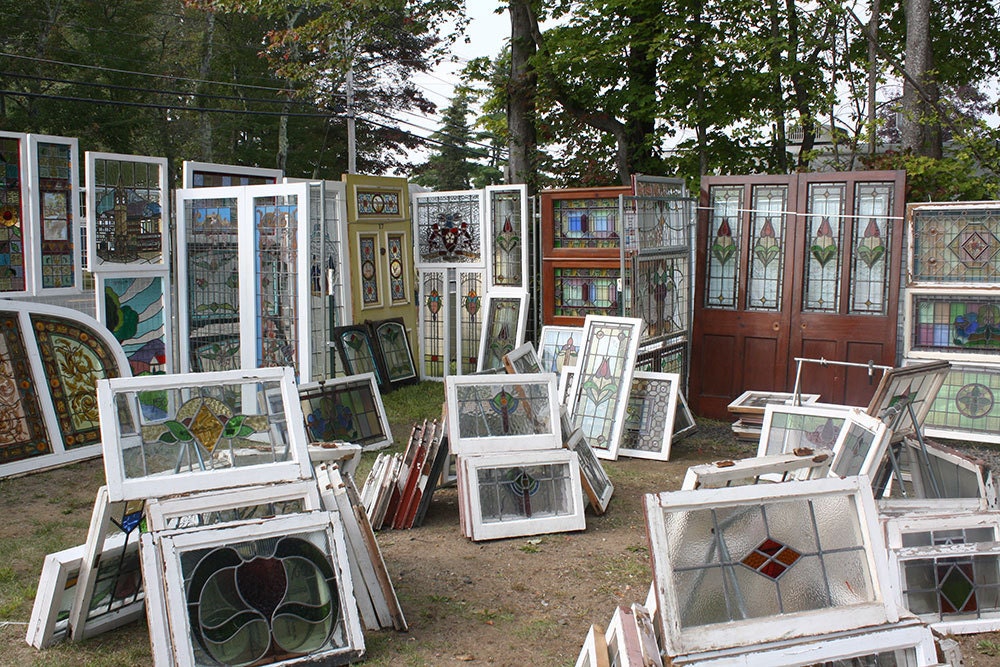 Salvaged stained-glass panels appeared in a range of styles.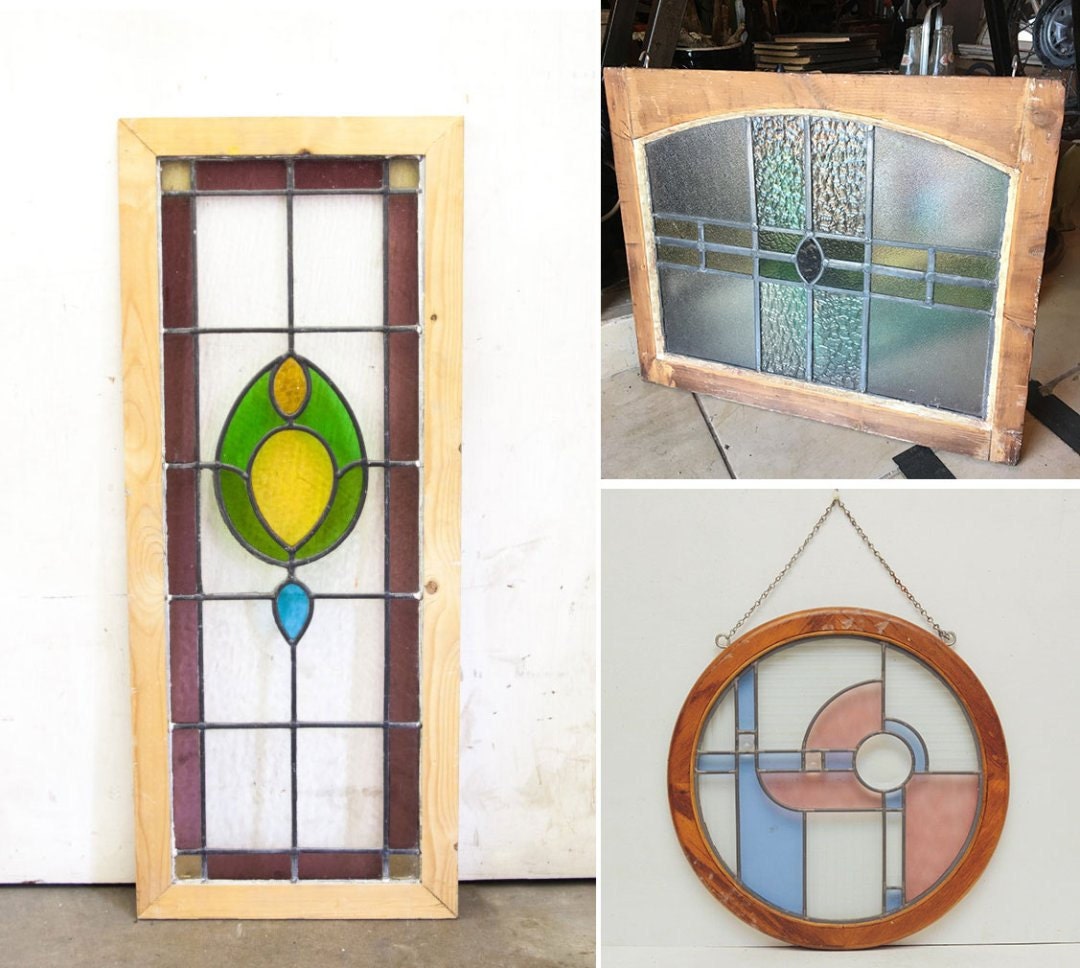 >
Though we love the idea of a charming fixer-upper, there's an easier way to bring a touch of throwback character into your home: stained glass panels displayed like art. With designs ranging from Victorian to mid-century modern, there's something out there for every style. Best of all, most pieces are ready to be presented as-is—no framing necessary. Incorporate one into your gallery wall, or place on a shelf to add some dimension to your #shelfie.
An object we love: sculpted heads and busts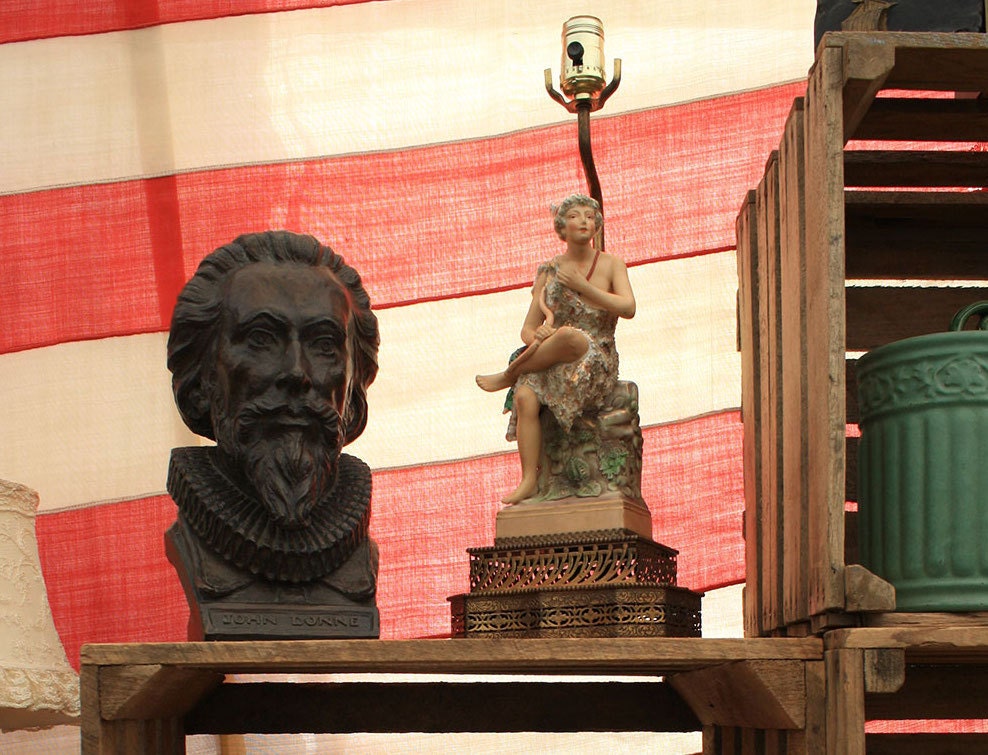 Sculpted busts from decades (or centuries) past make for striking statement pieces now.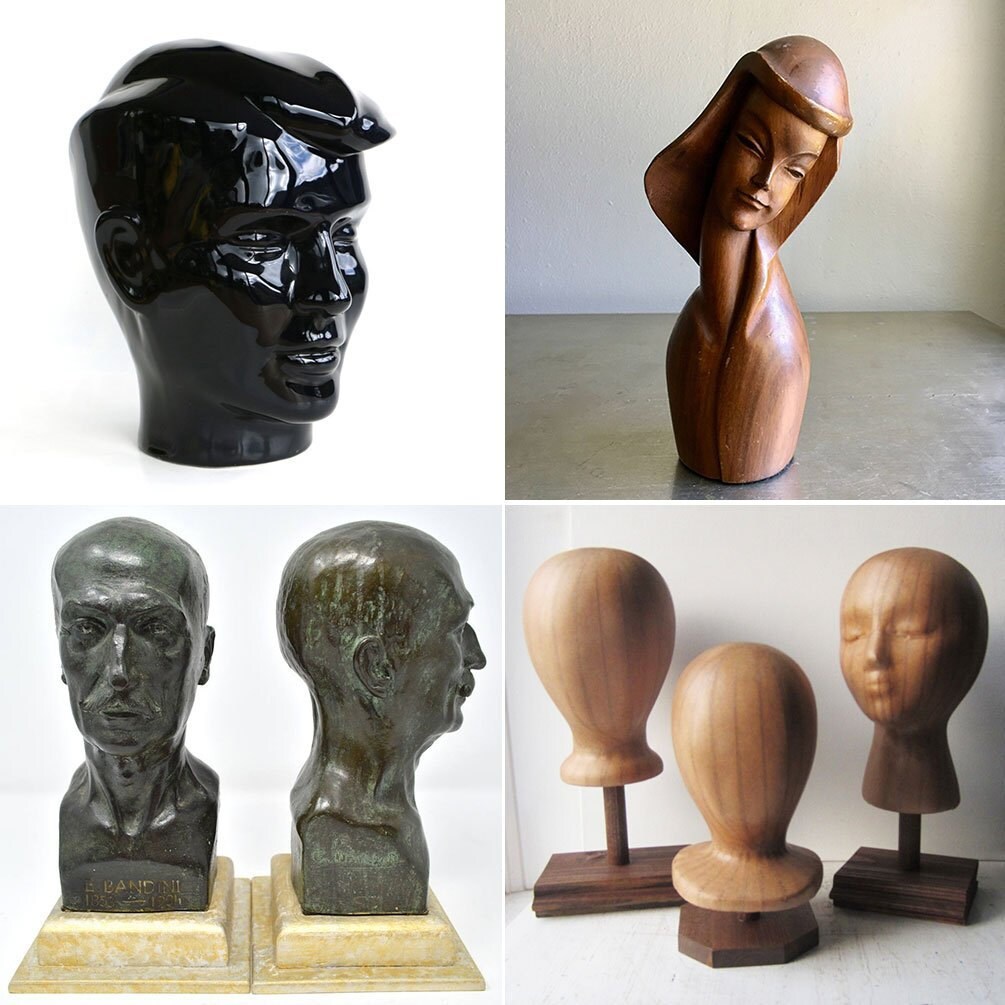 >
Once reserved for dusty libraries or grand foyers, sculptural busts are claiming space in all kinds of contemporary settings these days. While we'll always be impressed by elegant, classical styles, we're currently head over heels for modern iterations of mid-century icons, lightweight ceramic and carved teak figures, and glass display mannequins in unusual hues.
The 2018 Brimfield Antique Shows will run from May 8-13, July 10-15, and September 4-9 in Brimfield, Massachusetts.