by Valerie Rains
This holiday, add a subtly seasonal apple-and-almond-topped olive oil cake from desserts expert Thalia Ho to your sweets spread.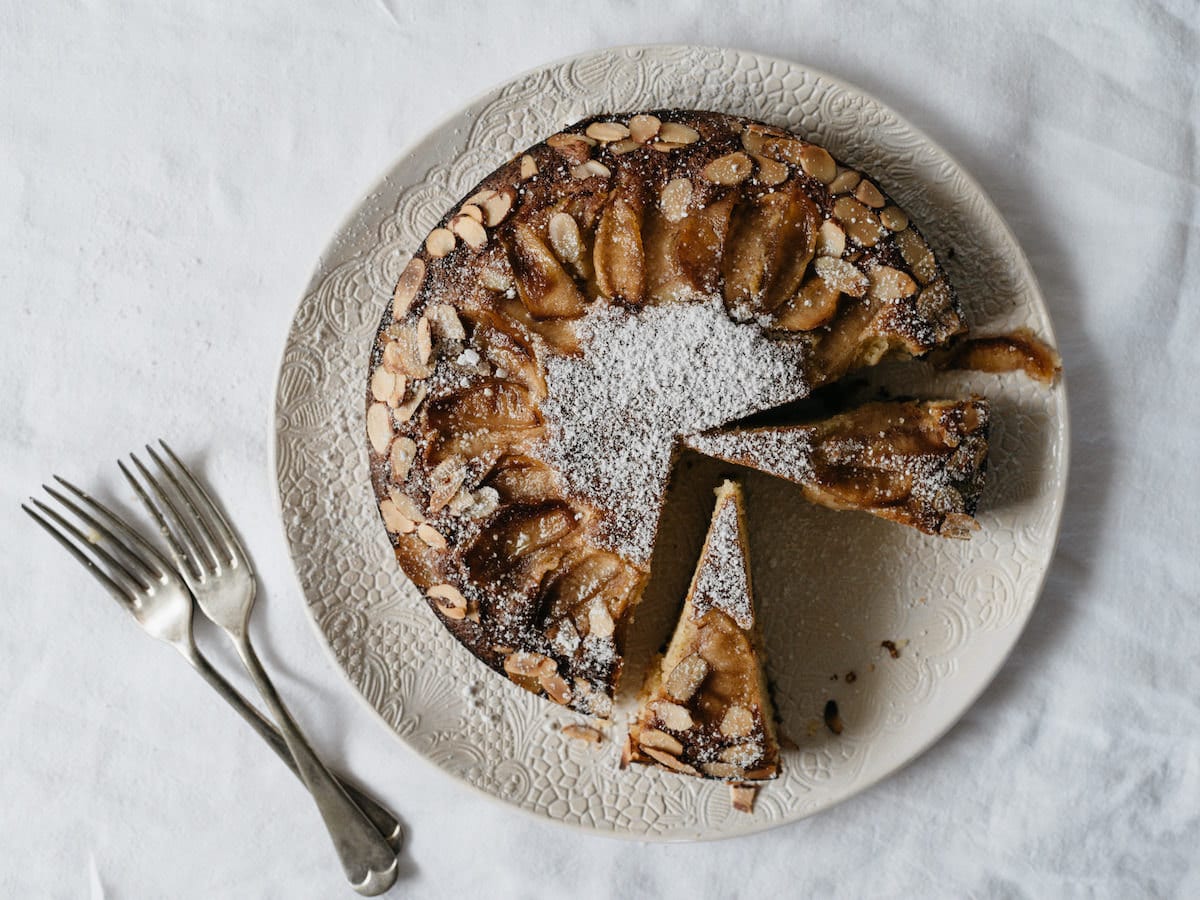 In our "Old Recipe, New Dish" series, we ask a few of our favorite food bloggers, cookbook authors, and culinary up-and-comers to share a go-to holiday recipe that's close to their hearts—and serve it up in a handcrafted piece of tableware made by an Etsy seller.
When it comes to holiday plate-filling priorities, there are main course people, sides people, and those folks who scoop a single bite from every offering on the table until their
dinner plates
resemble pointillist compositions in
harvest-season hues
. And then there are dessert people—and Thalia Ho, who shares her go-to apple, almond, and olive oil cake recipe here, is their queen.
On her blog,
Butter & Brioche
, the Australia-based sweets specialist pairs literary quotes and poetic odes to the baking process with plenty of moodily mouthwatering images of cakes, cookies, breads, brownies, and more. Her obsession runs deep: "I come from a large European family and there were always freshly-baked goods on the table," Thalia says. "I have such fond memories from the home I grew up in, which was fragranced with the comforting smells of butter, sugar, and spice. I've never been able to escape the longing for it all, and this cake brings me closer to that nostalgia."
About the recipe:
"I've been baking this cake for as long as I can remember," says Thalia. "It's the simplest—yet most impressive and rewarding—recipe I know. I can't remember how it came about, where or when, but it's gone through many renditions in its life, depending on the season, my mood, and who I'm serving it to. Sometimes I'll make the cake with a little hazelnut, other times with pears, and I've even switched it up and used brown butter instead of olive oil. But this version is my all-time favorite. With its layer of buttery, cinnamon-scented apples, soft and tender nutty crumb, and final flourish of powdered sugar, it's heavenly."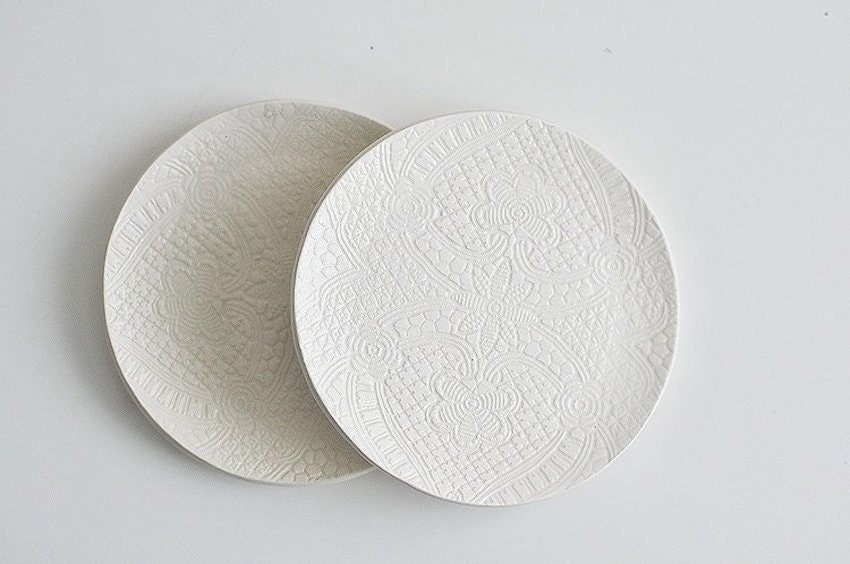 >
About the dish:
"I loved this
Ignata Ceramics
dish from the moment I saw it," Thalia says. "It reminded me of a lace-edged ceramic dish my mother had in the past, and I thought it was the most perfect vessel to pair with the cake: a little delicate, elegant, and soft, with a whole lot of heart and meaning within."
Let's get cooking:
Apple, Almond, and Olive Oil CakeServes
: 8
Prep time
: 15 minutes
Total time
: 1 hour
For the apples, you will need:
2 tablespoons unsalted butter
¼ cup granulated sugar
Seeds from 1 vanilla bean pod or 1 teaspoon vanilla extract
½ teaspoon ground cinnamon
2 large baking apples, peeled, cored, and thinly sliced
For the cake, you will need:
1 ¼ cups all-purpose flour
¾ cup + 1 tablespoon almond flour
1 teaspoon baking powder
½ teaspoon ground cinnamon
½ teaspoon salt
1 ¼ cups granulated sugar
¾ cup olive oil
3 large eggs
½ cup + 1 tablespoon unsweetened plain yogurt
1 teaspoon vanilla extract
Zest from ½ small orange
2 tablespoons flaked almonds
Powdered sugar, for serving
Step 1
: Pre-heat the oven to 350°F. Grease and line a 9-inch cake pan with non-stick parchment paper. Set aside.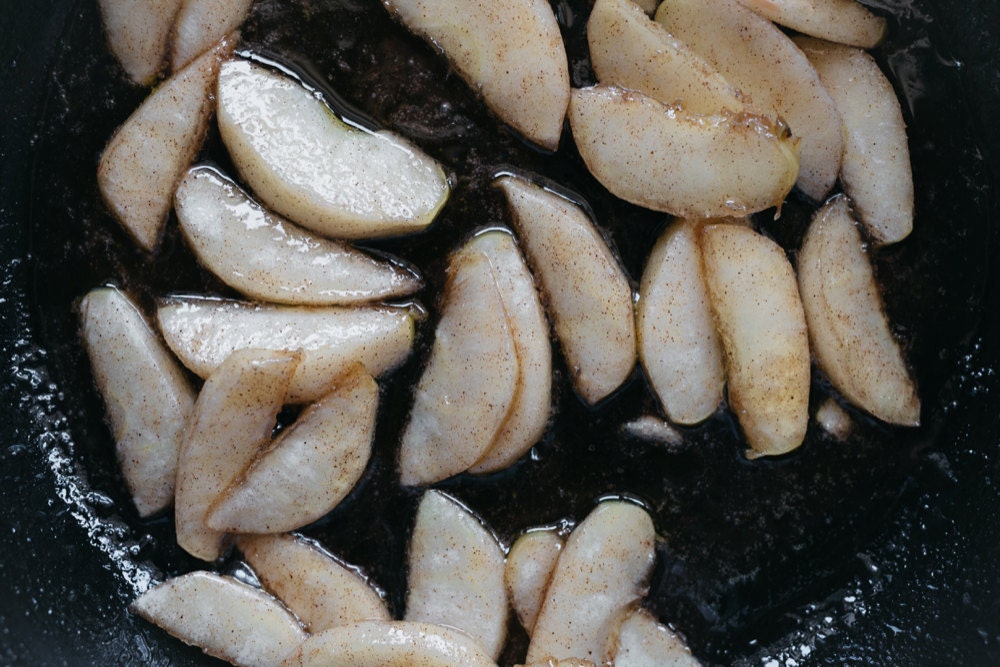 Step 2
: Place the butter, sugar, vanilla, and cinnamon in a medium skillet. Heat over medium-low heat until the butter is melted. Add in the apples. Cook, stirring occasionally, until the apples have softened and the sugar has reduced into a thick caramelized mixture, about 5 to 7 minutes. Remove from the heat and set aside to cool slightly.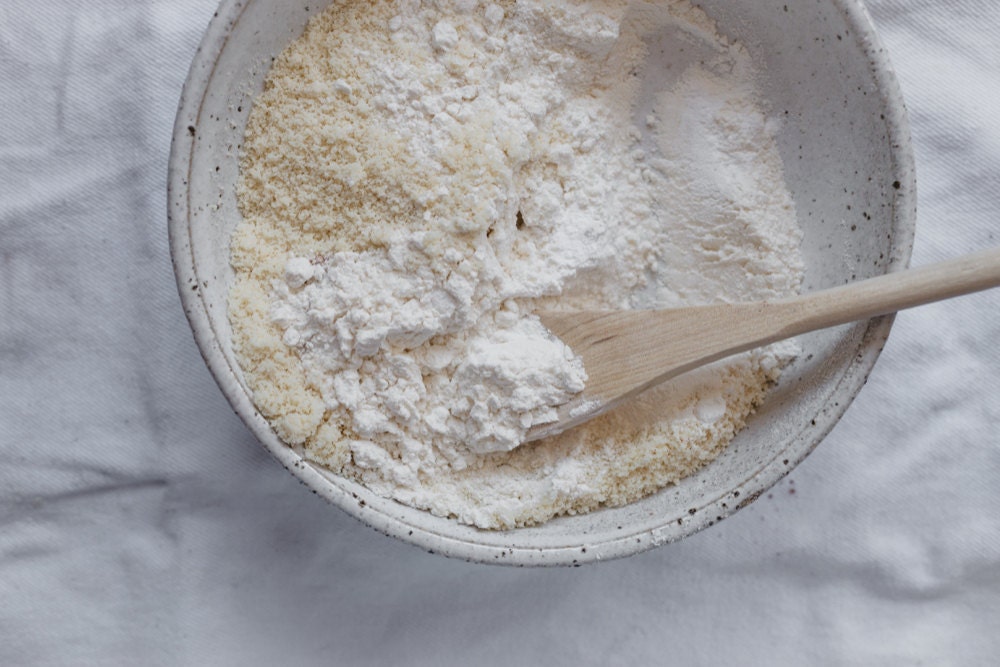 Step 3
: In a medium mixing bowl, whisk together the flour, almond flour, baking powder, cinnamon, and salt until evenly distributed.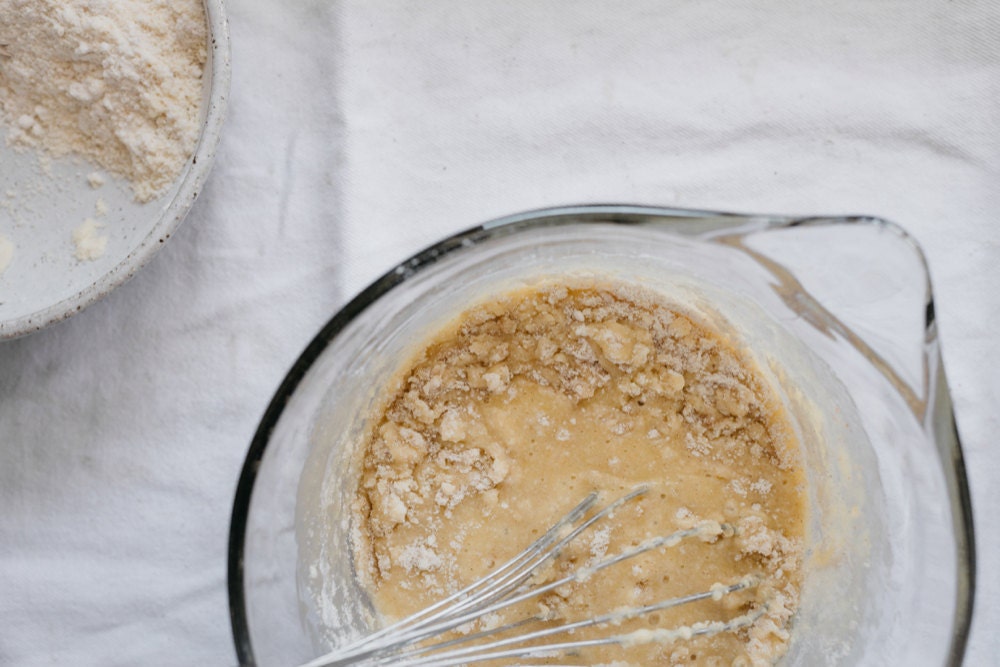 Step 4
: In a separate large mixing bowl, whisk together the sugar and olive oil. Whisk in the eggs, one at a time, whisking well after each addition. Whisk in the yogurt, vanilla, and orange zest. Whisk in the dry ingredients until smooth and well combined.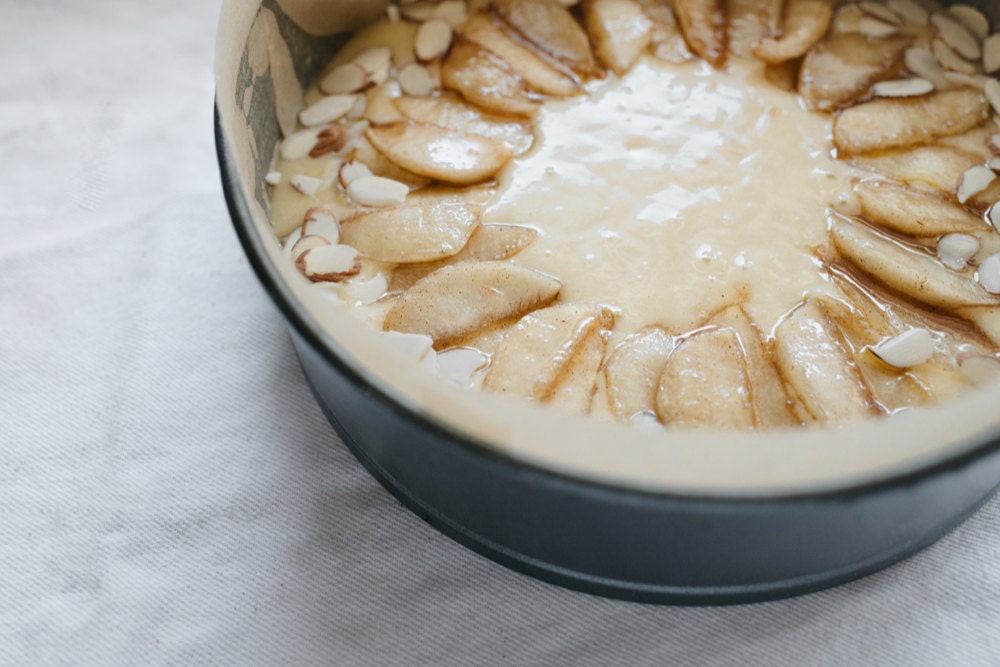 Step 5
: Pour the batter into the prepared cake pan. Lay the apples over the top, then scatter the flaked almonds around the edges.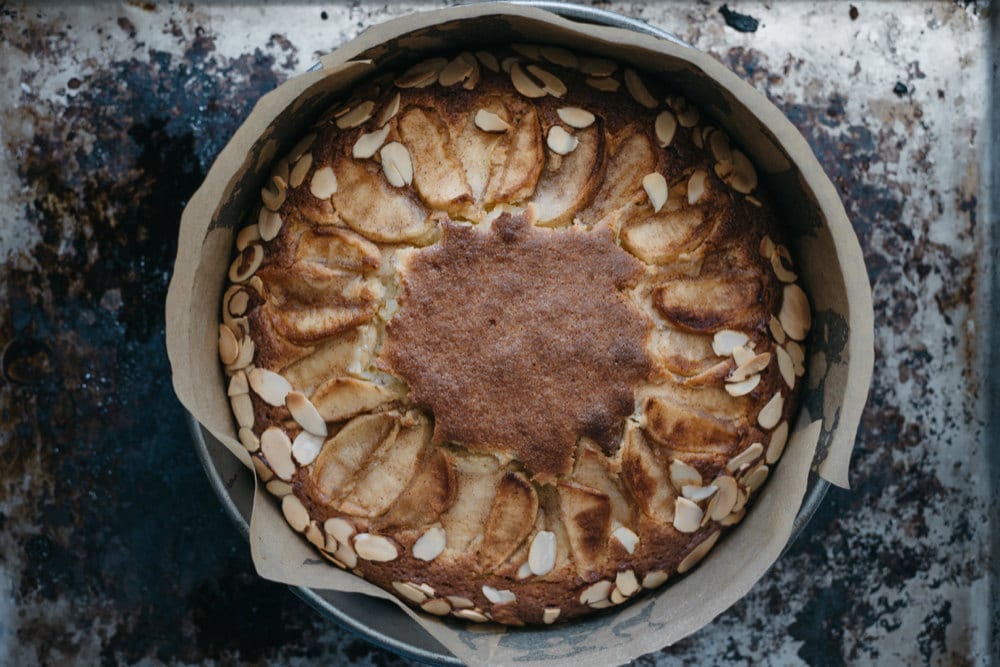 Step 6
: Bake for 40 to 45 minutes or until golden brown and risen. A skewer inserted into the middle should come out clean. Remove from the oven and allow the cake to cool in its pan for 15 minutes before carefully transferring it onto a wire rack to cool further. Serve warm or at room temperature with a generous dusting of powdered sugar.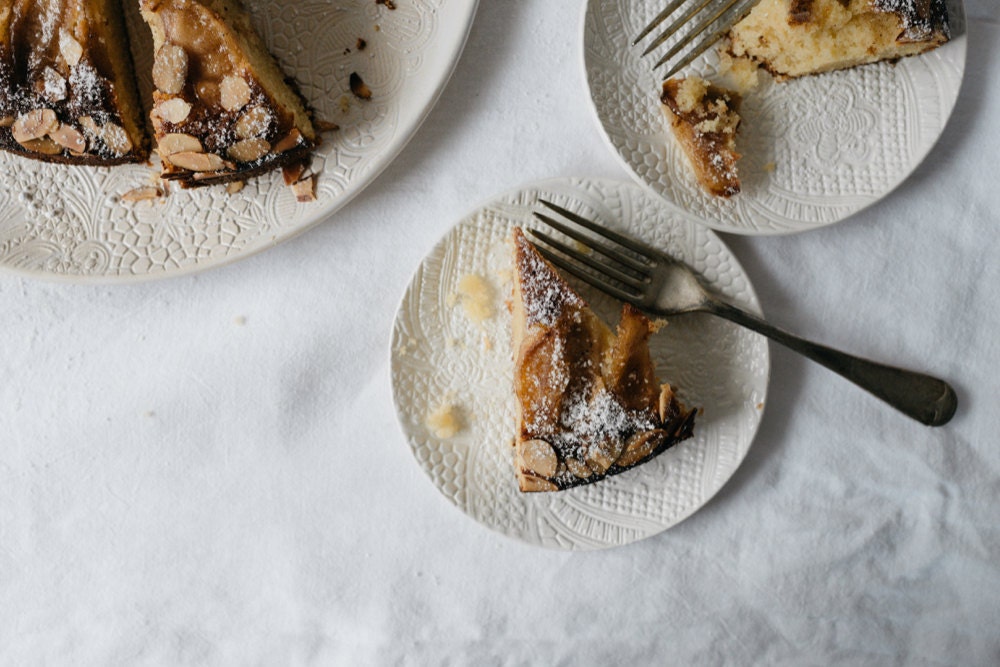 Product photo by Ignata Ceramics; all other photographs courtesy Thalia Ho.