by Erica Waters
Turn your space into a dreamy staycation destination with rustic wood accents, modern quilts, and more seasonal, stylish finds.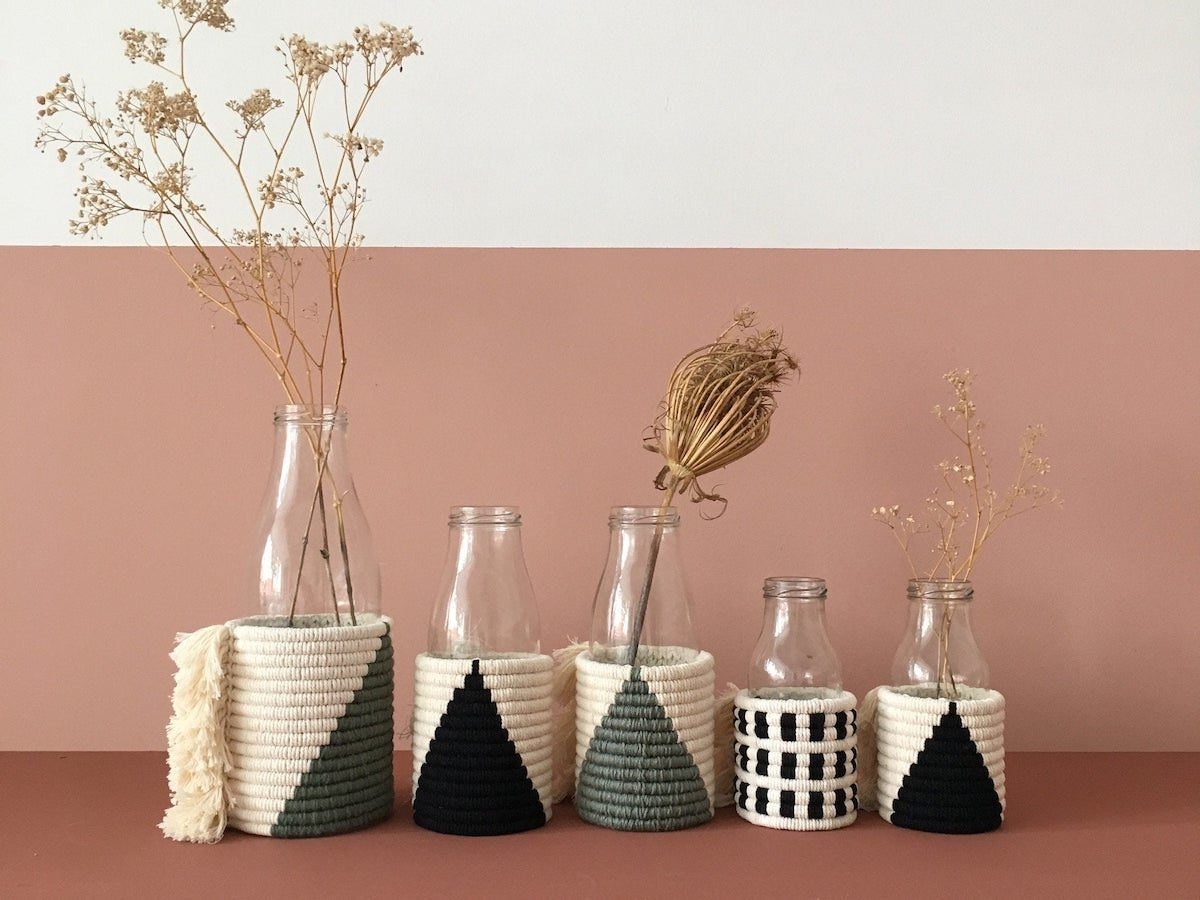 Cue the pumpkin-spice everything! Fall is fast approaching: The first official day of the season is September 23rd. And although there are plenty of alfresco autumn activities to look forward to—apple picking, anyone?—the arrival of the cooler months also means more cozy indoor time. So why not take this opportunity to refresh your space and create your own relaxing haven right at home? 
Keep reading to discover the comfy and unique essentials that will help you design your personal mini staycation destination—the kind that will have you daydreaming about going home and getting your hygge on. And to top it off: All of these items ship free.*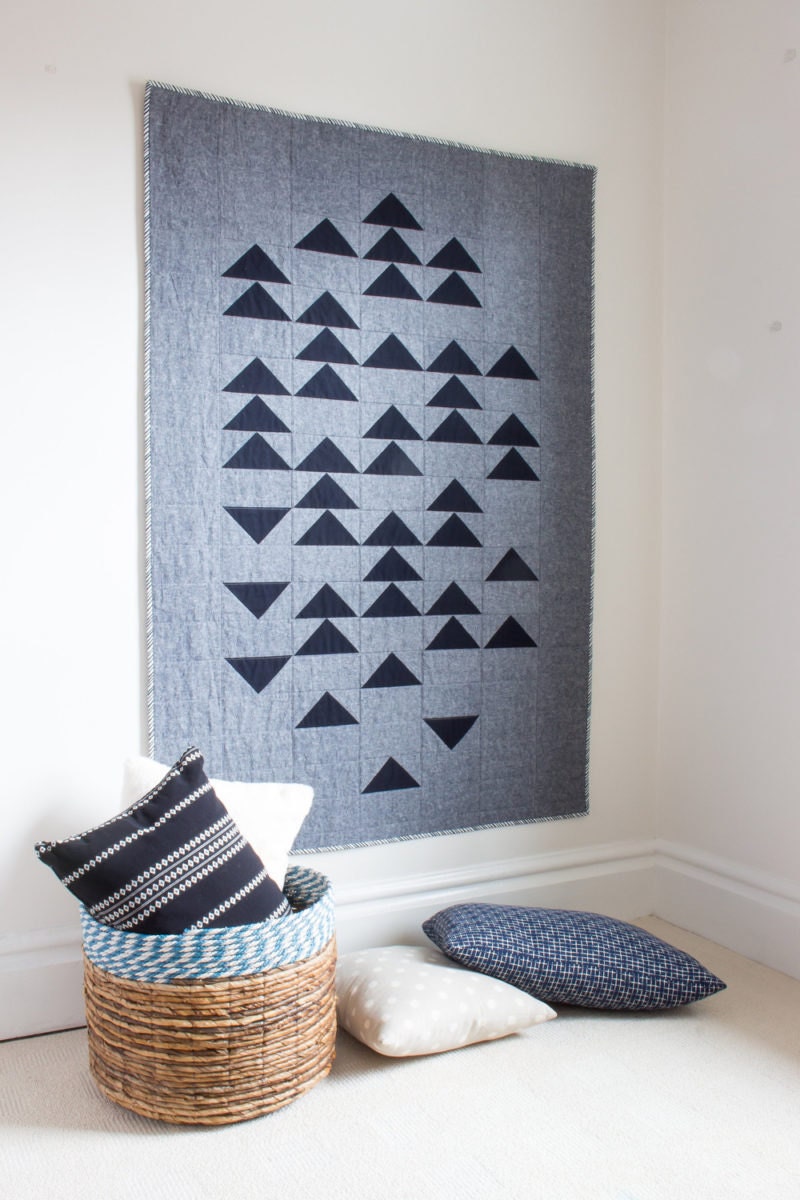 When we think of cozy spaces, we envision soft materials, playful textures, and lived-in vibes—all qualities found in Homeday Studio's gray and black triangle print quilt. This handmade cotton and linen blanket is the ultimate companion for curling up in bed with a good book or snuggling on the couch while watching your favorite rom-com for the umpteenth time.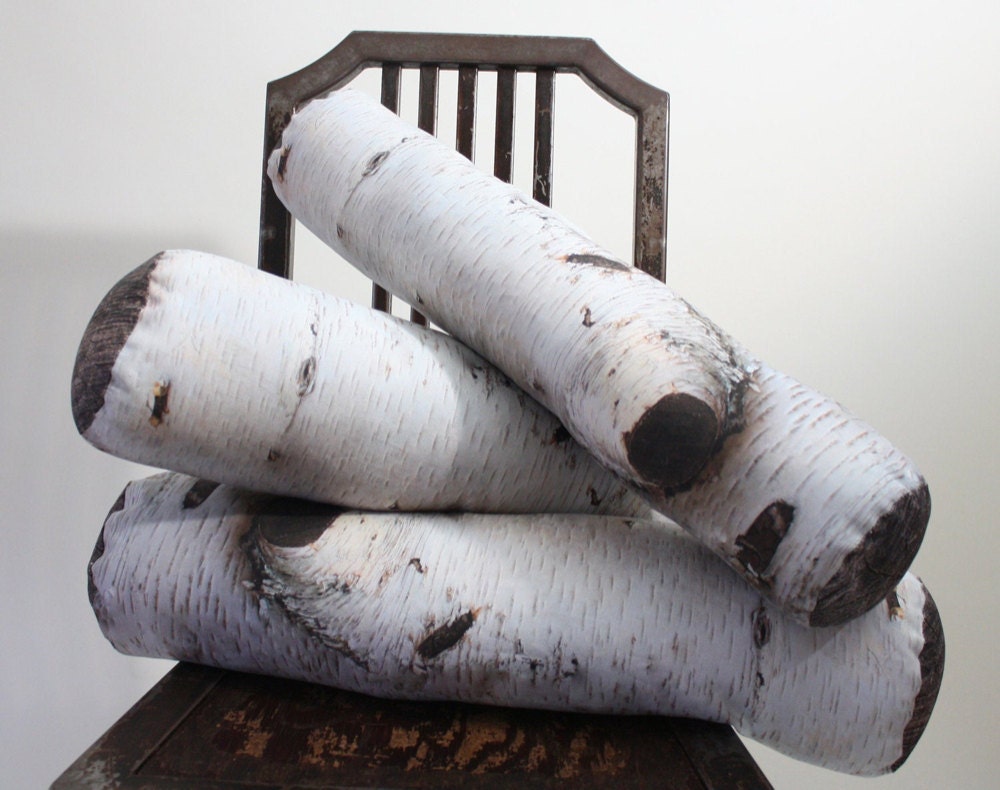 No fireplace, no problem: Easily re-create the relaxing, serene feeling of lounging by the fire with these adorable, cuddle-friendly birch tree log pillows from Plantillo. Custom printed onto eco-canvas, these ultra-realistic-looking throws will make you do a double-take before nuzzling up to them.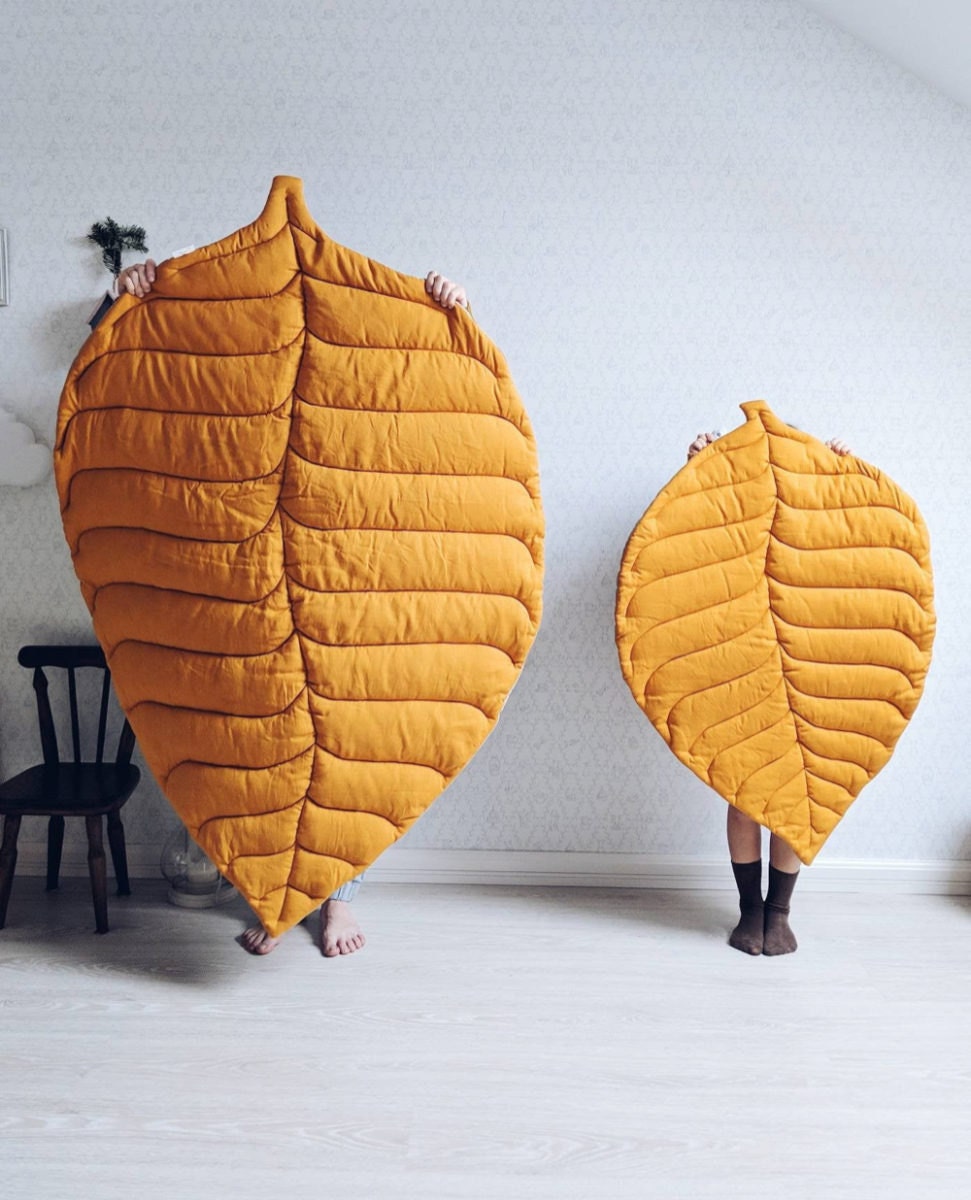 Keep your toes toasty and warm from the moment they hit the floor in the morning with this cushy linen leaf mat. OMOLOKO offers this foliage-inspired area rug in a number of sizes and colors (including dusty pink and dark graphite), so you're sure to find one that fits your room's aesthetic. Bonus: They can also double as kids' play mats.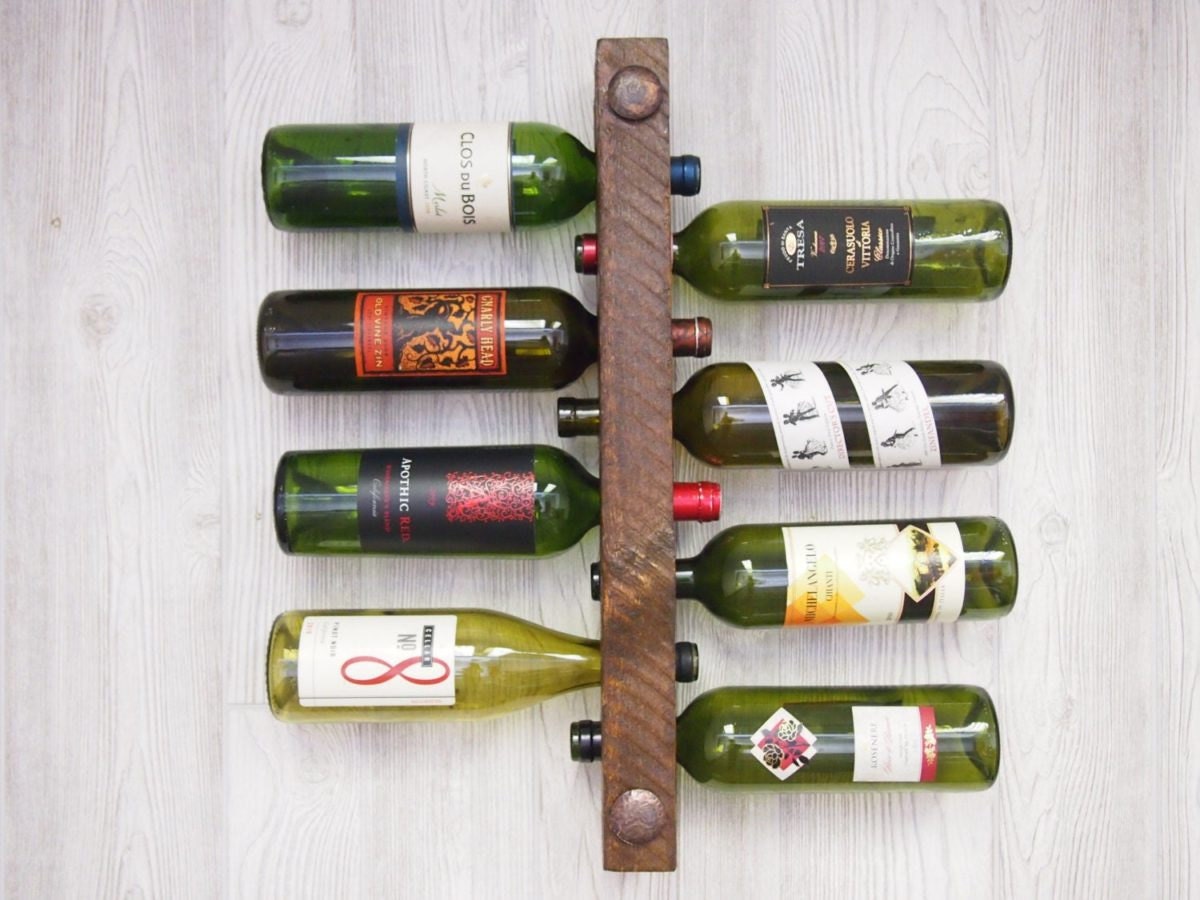 A wine rack is a modern day must-have for entertaining (especially around the holidays), and even those with more compact living spaces can get in on the fun by opting for a wall-mounted number, like this sleek wood-and-copper version from Hewn & Forged. Holding up to eight bottles at a time, this small but mighty storage option is ideal for capitalizing on floorspace and preventing unwanted clutter.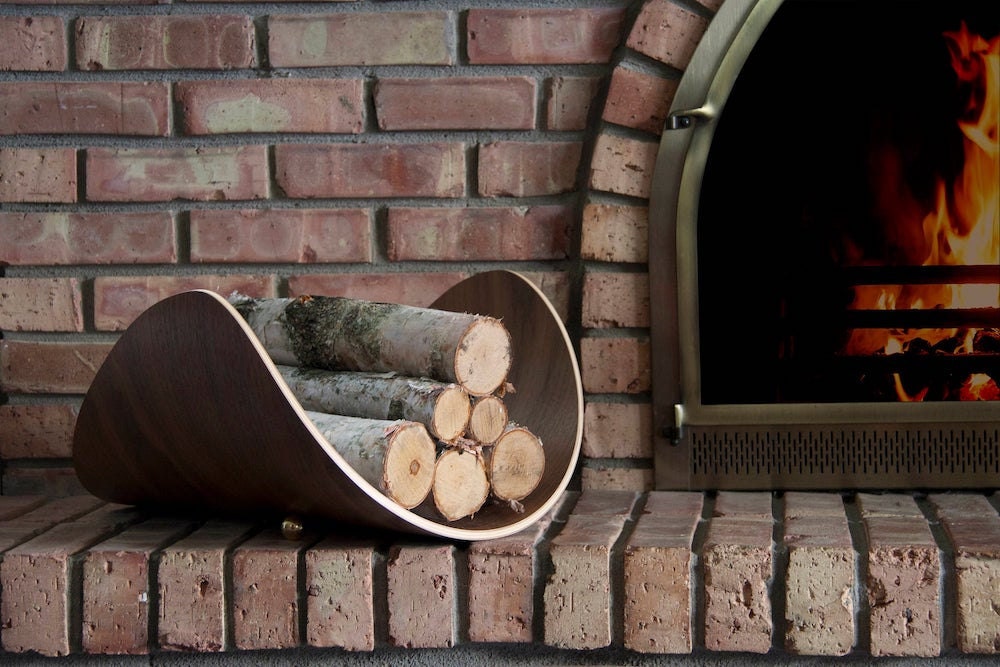 Ready to spend an evening relaxing by the fire? Add style to any hearth by stacking your kindling in this midcentury-modern log holder by Ciseal. Available in an array of finishes including maple, oak, and walnut, this chic and versatile fireside essential also works great for housing magazines and throw blankets.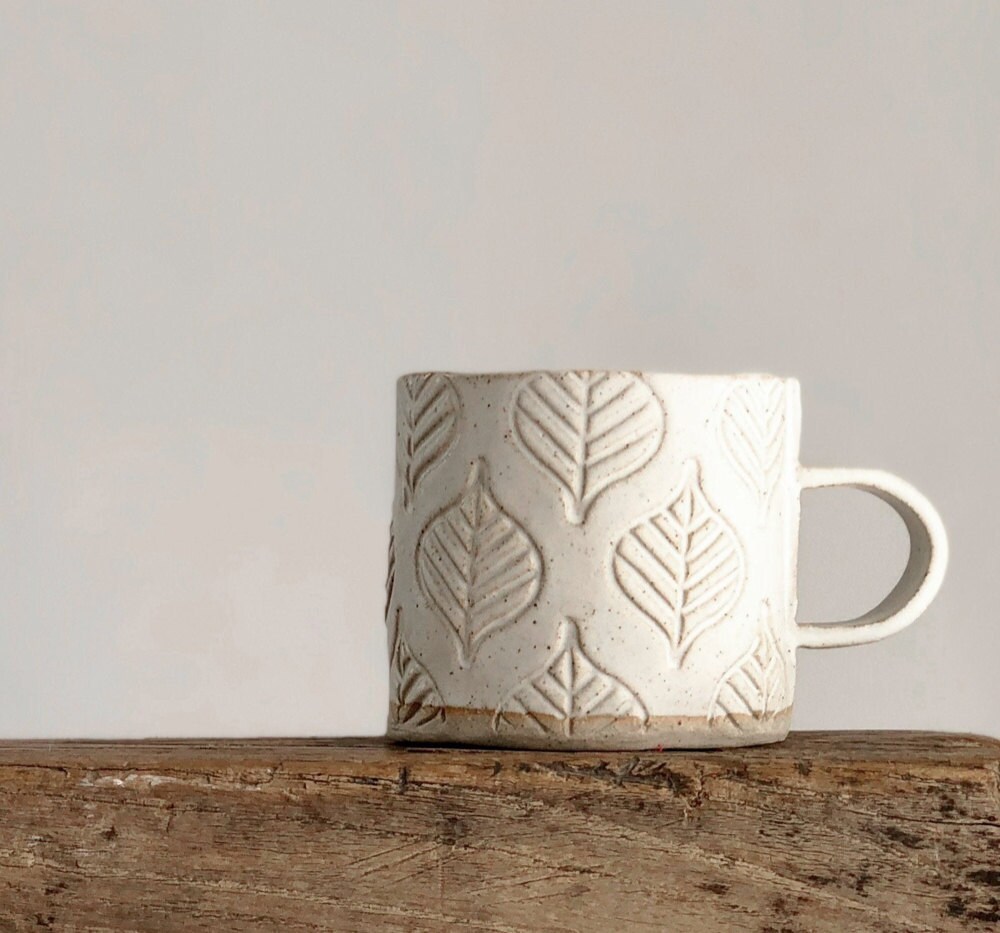 Whatever your fall drink of choice—whether it's coffee, tea, hot cocoa, or spiked cider—sip it in style with this rustic ceramic leaf mug. Each Rebecca Williams Ceramics piece is truly one-of-a-kind; every cup is individually formed and stamped by hand, guaranteeing that no two are exactly the same.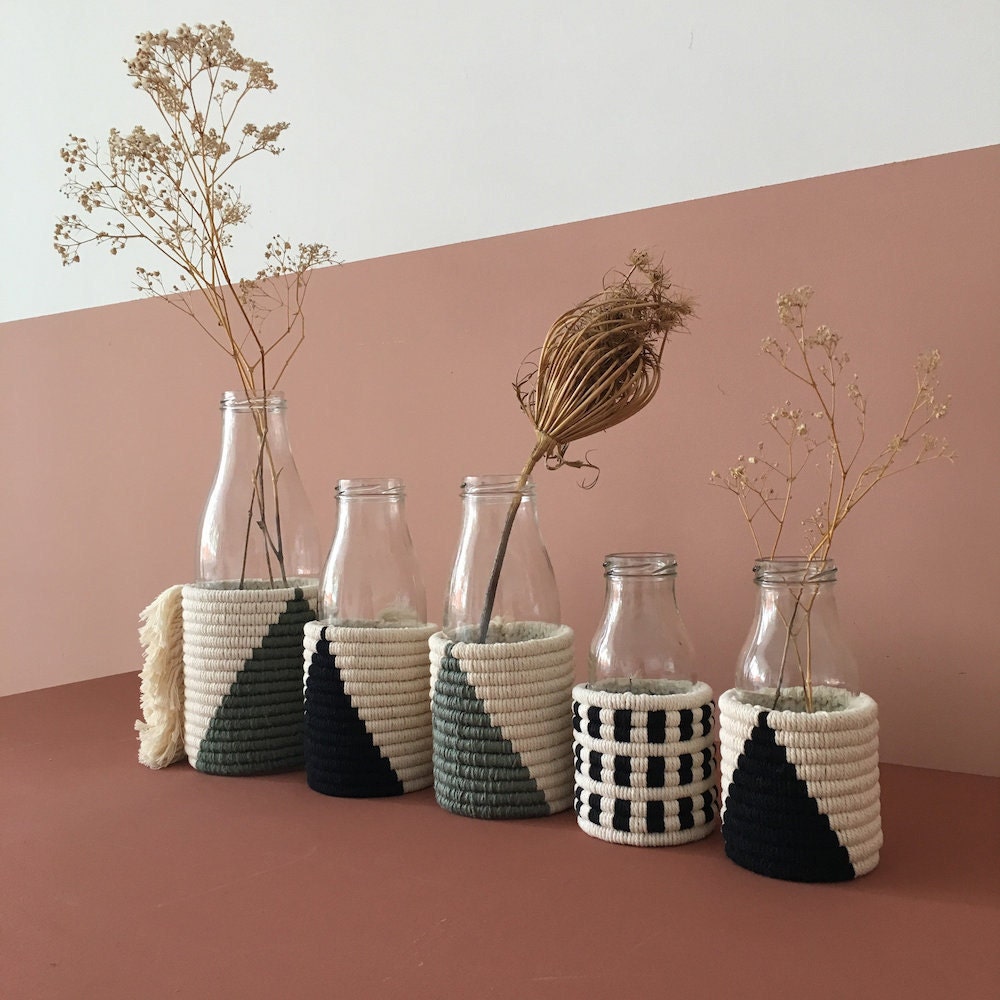 Although typically reserved for wall hangings, statement macrame pieces are an easy way to sprinkle pops of texture and pattern throughout your space. For a fresh take on this material, look no further than nom.'s handmade flower vase collection. This set of five is perfect for displaying fresh seasonal blooms or long-lasting, dramatic dried florals.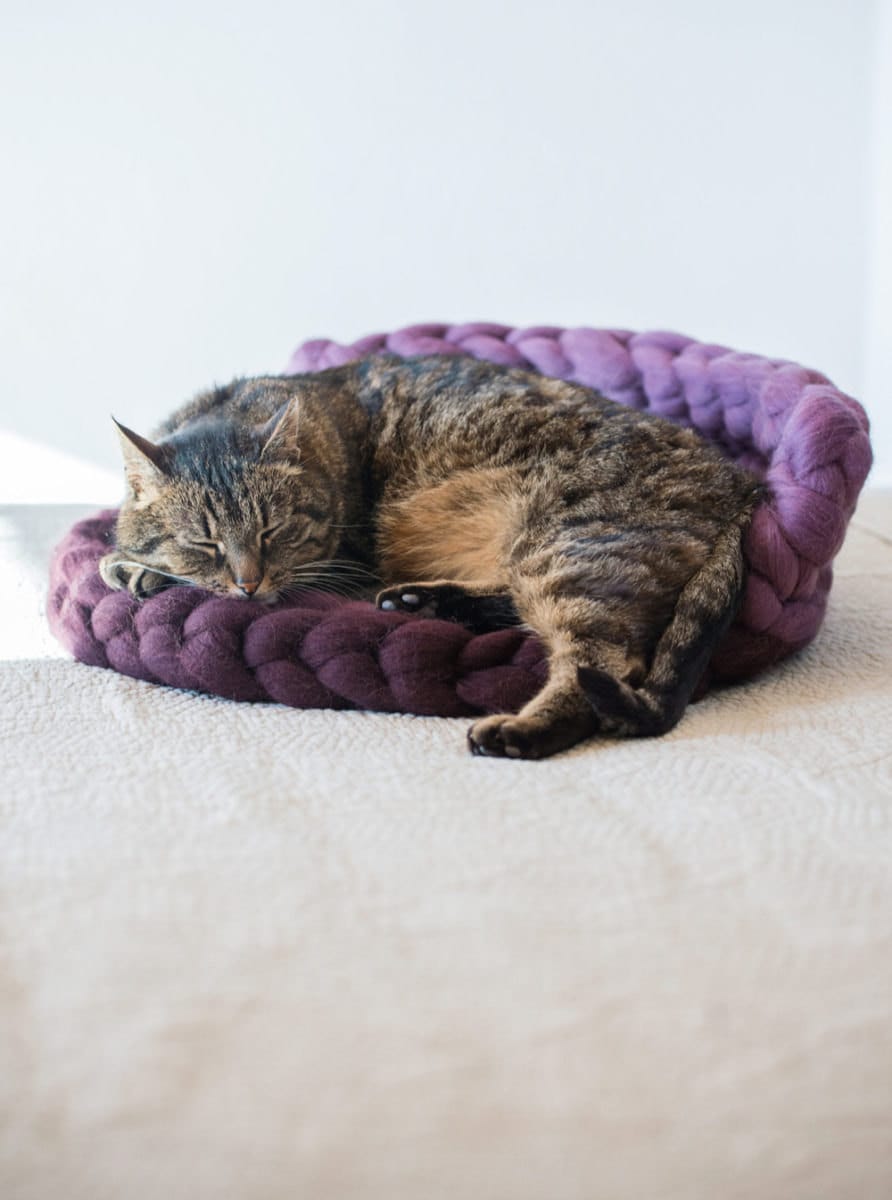 Lest we forget our four-legged friends! Create a cozy little oasis for your fur baby with this natural wool cat bed, equipped with added back support (because your favorite feline deserves nothing less than purr-fection). From rich purples to forest greens, Bure Bure Pets offers these chunky loungers in more shades, shapes, and sizes than your cat has lives.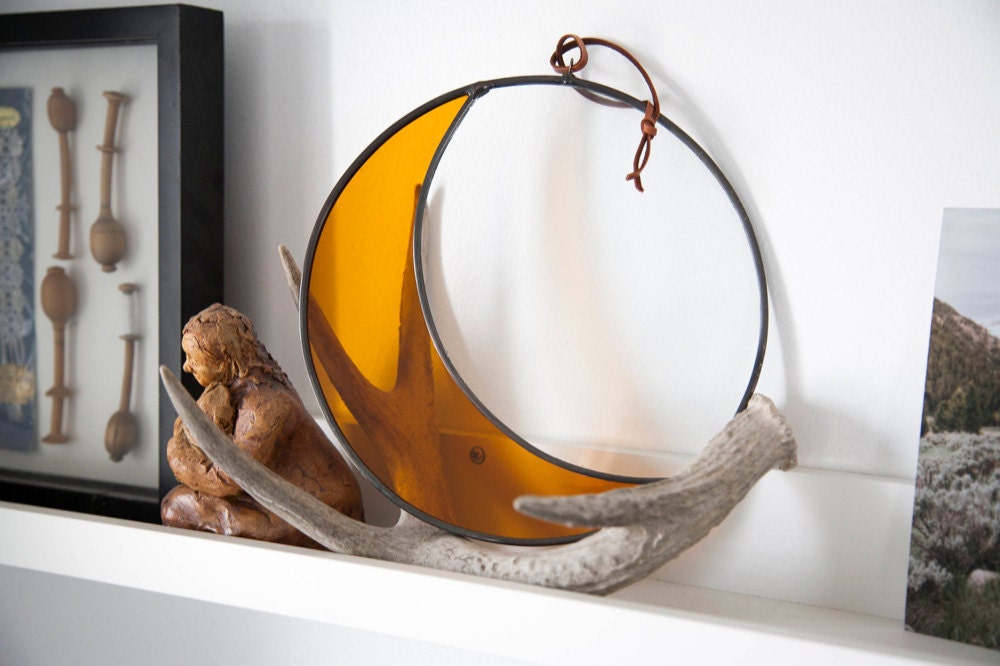 Small touches like pictures, plants, and artwork are a great way to let your personality shine throughout your space, and make any room feel more homey and welcoming. To start, might we suggest this delicate stained glass moon wall hanging from Szklo Glass? Designed from clear and amber glass, this sophisticated accent is perfect for hanging on your window—just think of all the dreamy light it will catch at golden hour.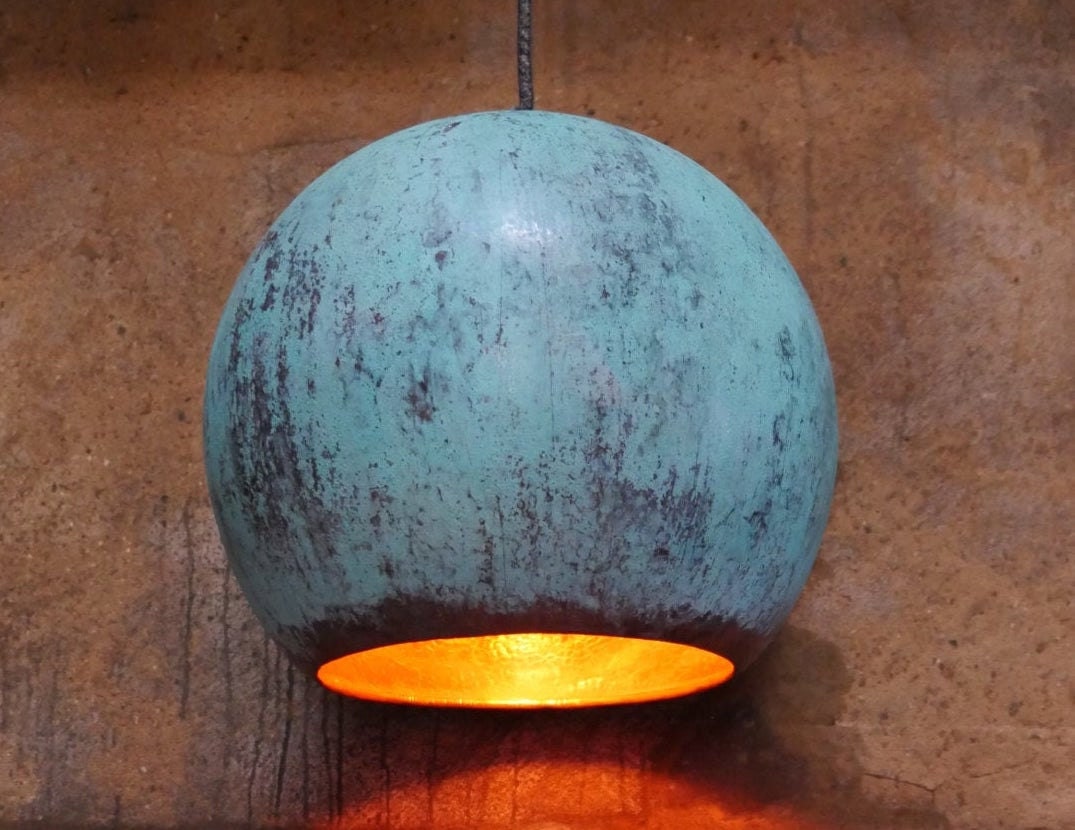 Choosing the right lighting is crucial for creating a warm and inviting space. Up your fixture game with this stunning copper lamp from TISJA. Its oxidized exterior boasts an attention-grabbing green finish which pairs effortlessly with earthy fall tones like our 2019 color of the year: burnt orange. 
 *On US orders from the same shop. Participating shops only. See terms.