by Etsy Staff
Looking to cultivate a calm and cozy vibe at home? Buyers agree: The fragrant delights in these 23 shops strike all the right notes.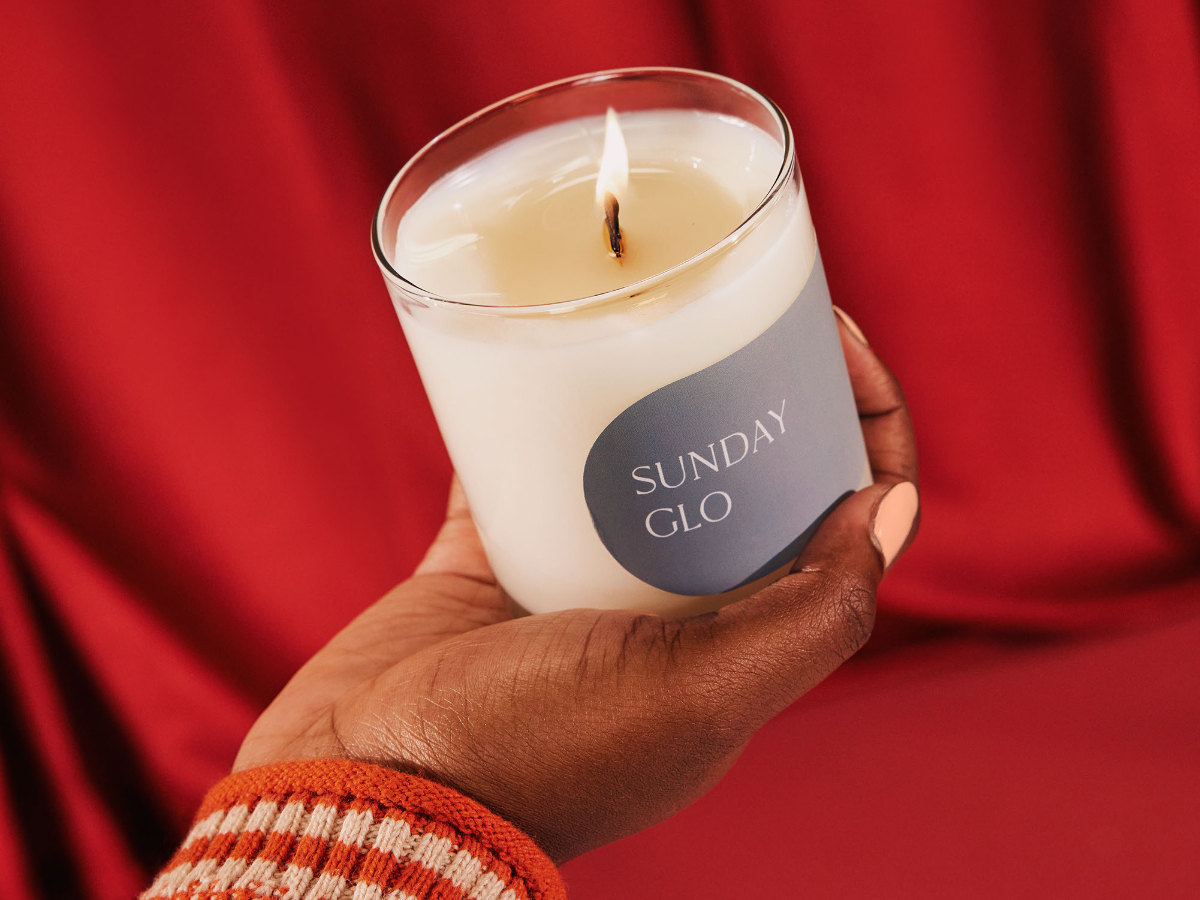 When it comes to setting a more soothing tone at home, nothing gives a room an instant mood lift quite like a quality candle. From splendid scents to vegan-soy blends to sculptural beeswax beauties, there is no shortage of hand-poured, lovingly concocted candles on Etsy that have shoppers waxing poetic in their candle reviews.
To help you find a new favorite, we combed through heaps of 5-star finds to bring you 22 standout candle shops that are lighting up buyers' lives. Read on to see which ones melt your heart, then start building your very own candle collection to brighten your way this winter.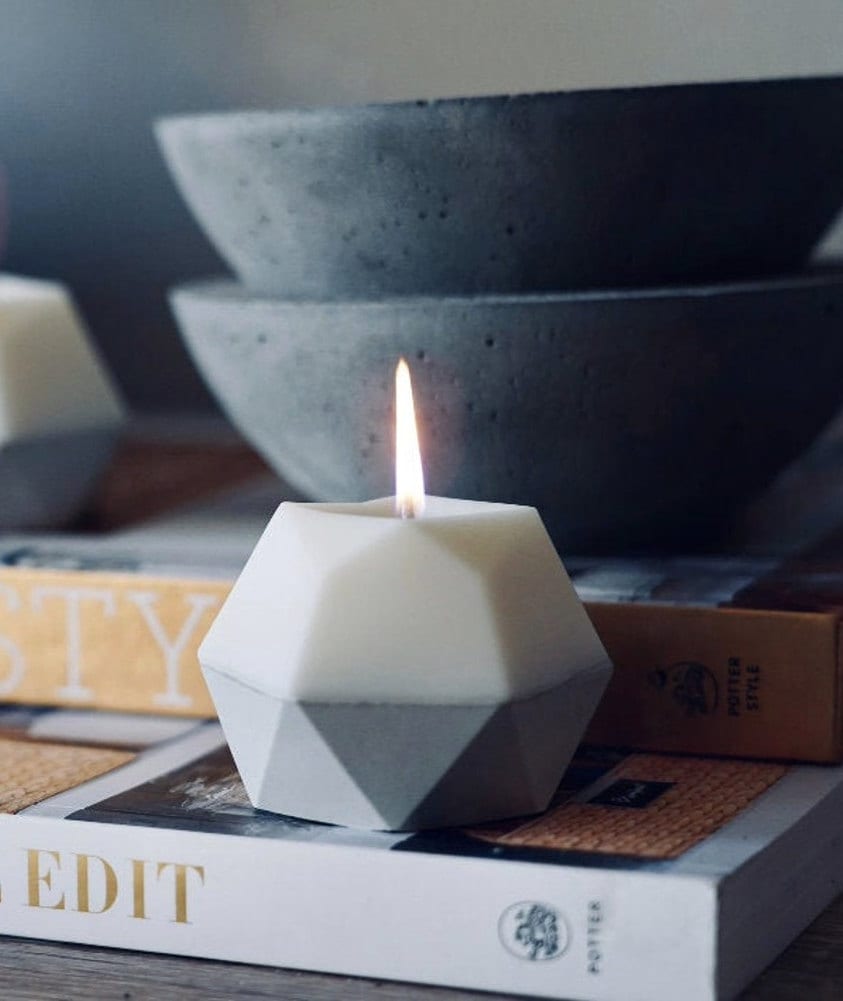 SHOP: Geometric Concrete Candle by Perpetual Bliss Co, $15
Fans of Perpetual Bliss Co's sculptural bubble candles rave about their unique shape (like these intricate honeycomb pear-shaped candles) and the mixed materials—a concrete base topped by angular natural soy wax infused with the shop's signature "High Tide" scent. If you adore candles that double as decor, these artistic aromatics are for you.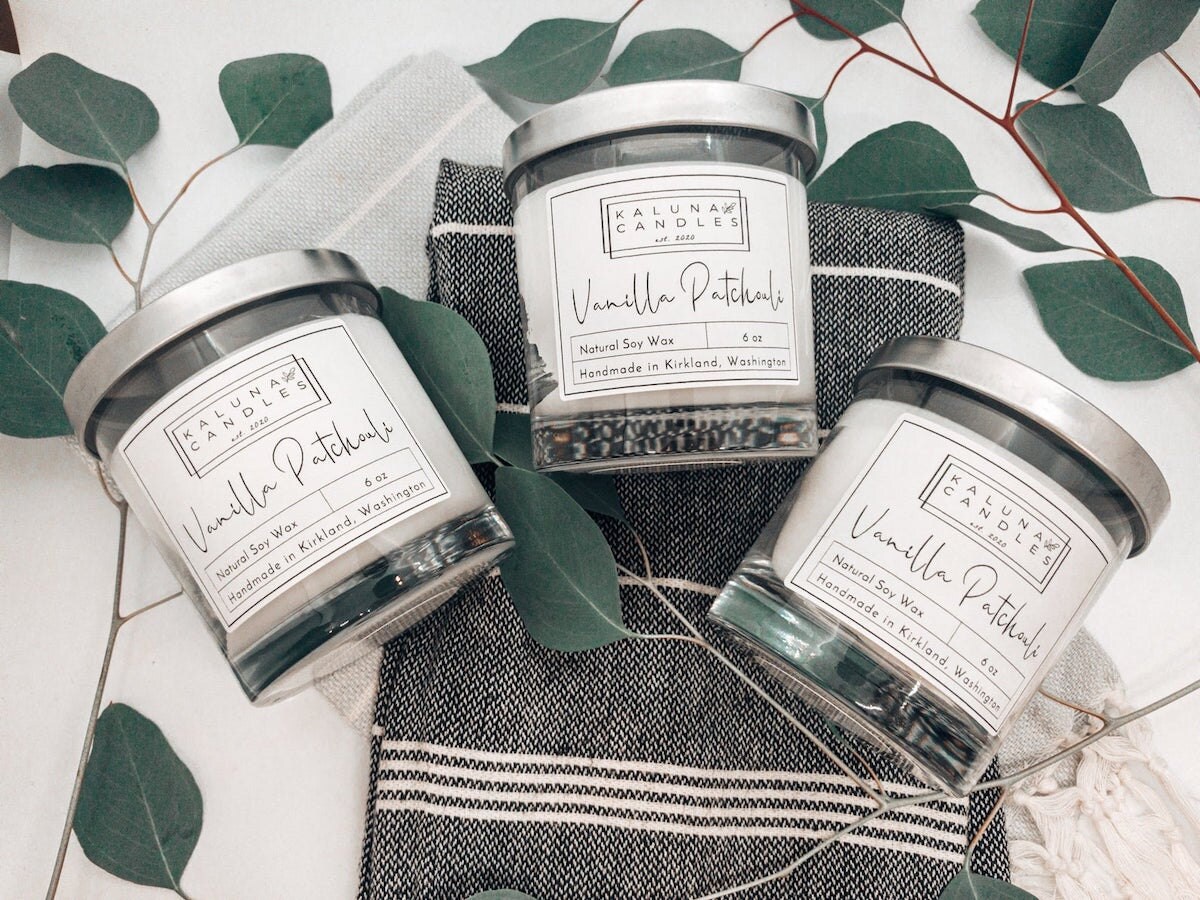 SHOP: "Vanilla Patchouli" candle from Kaluna Candle Co., $8
Established in 2020, Kaluna Candle Co. has made quick work of earning a devoted following with unexpected twists on natural aromas. (Our senses are piqued by their vanilla-sweetened patchouli and pomegranate punched up with lemon peel.) Bonus: These trendy blends are available in jar, tealight, or wax melt form.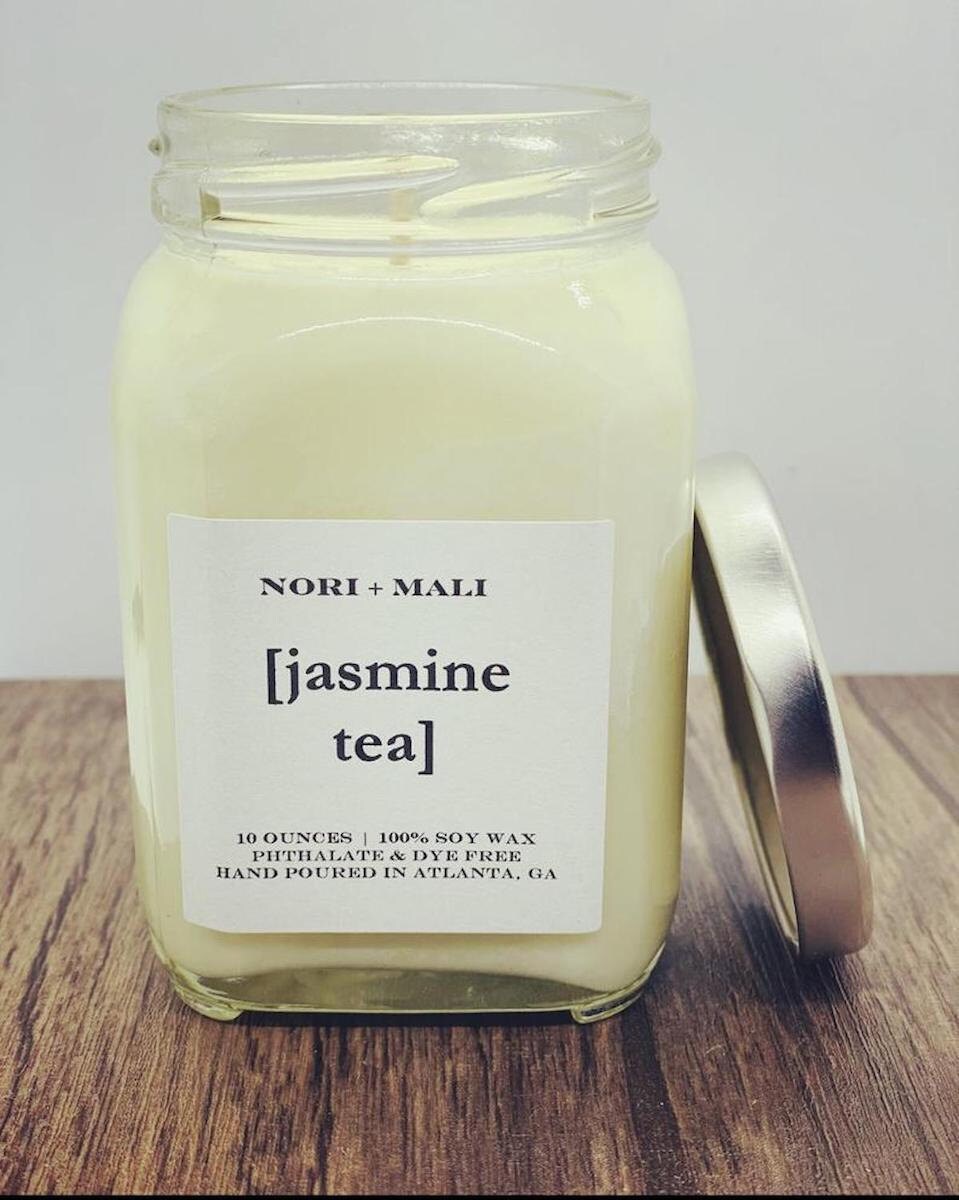 SHOP: "Jasmine Tea" candle from Nori and Mai Candle Co, $24
With homey, comforting aromas made for decompressing at the end of a long day (just imagine drinking in the scent of jasmine tea!), the mom-and-daughter team behind Nori + Mali Candle Co. have cemented a spot in many a buyer's self-care routine. As one customer raved in their review: "You guys are part of my pandemic therapy!"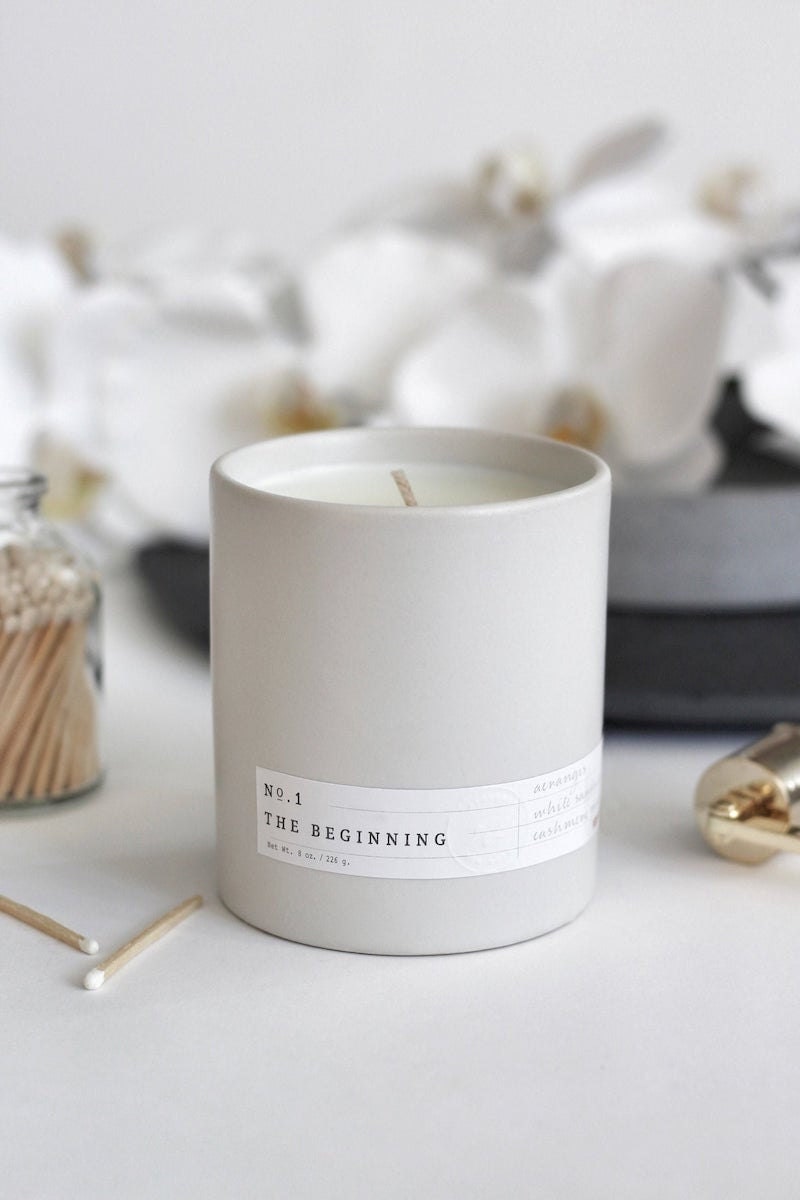 SHOP: "No.1: The Beginning" candle from Aerangis, from $39
Named after the delicate orchid beloved by seller Alicia Tsai's grandfather, Aerangis is focused on creating sentimental scents that evoke specific places and moments. Tsai will even craft bespoke candles based on a buyer's memories—and whether you go custom or opt for one of the shop's existing hits (like this trio of best-sellers), you can count on hours of blissful burning.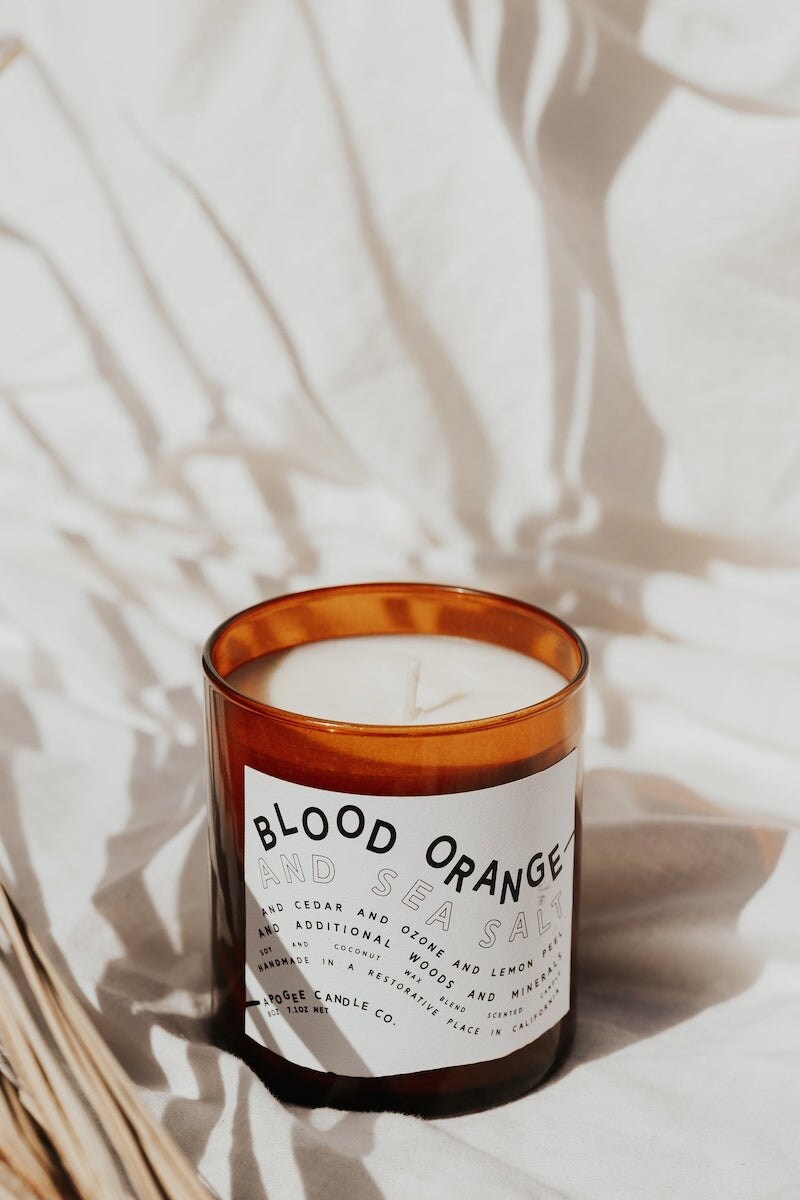 SHOP: "Blood Orange + Sea Salt" candle from Apogee Candle Co., from $13
From their invigorating fragrances (like the bestselling "Blood Orange + Sea Salt") to their playful typography, nothing about Apogee Candle Co.'s handcrafted soy lineup is ordinary—and customers are flocking to the California-based candlemaker to add some funky flair to their flames. The best part? With the shop's affordable, four ounce mini size, you can sample the lot, then go big with larger versions of your faves.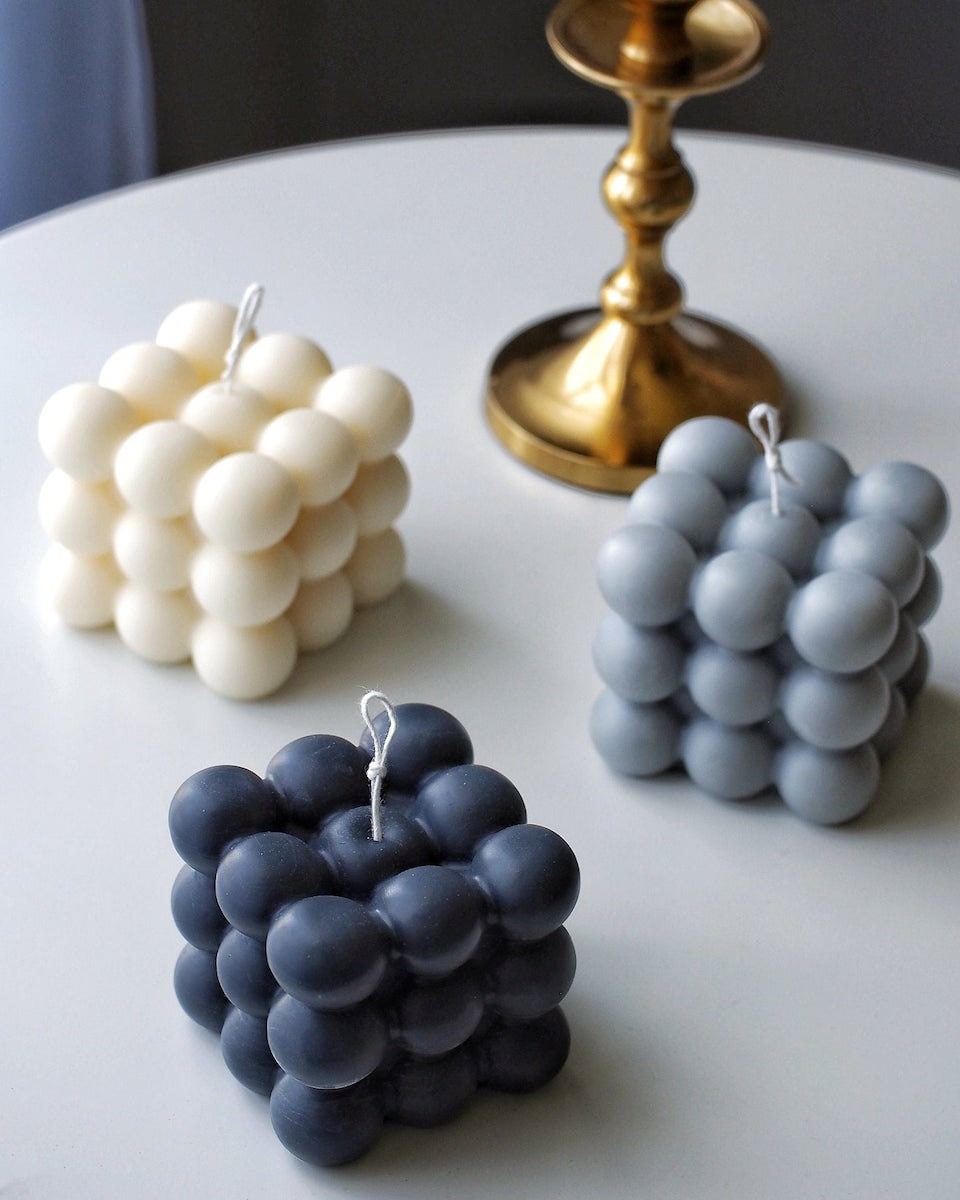 SHOP: "Bubble Cube" candle from CaiCai Handmade, from $13
Buyers searching for original gifts have found a winner in CaiCai Handmade—and particularly the shop's "Bubble Cube" candle, which pops up time and again among customers' top picks for its high-impact, luxe look. "If you really want to make yourself or someone you love feel special, please buy them one of these," says one satisfied reviewer.
Seller's pick: "Wavy"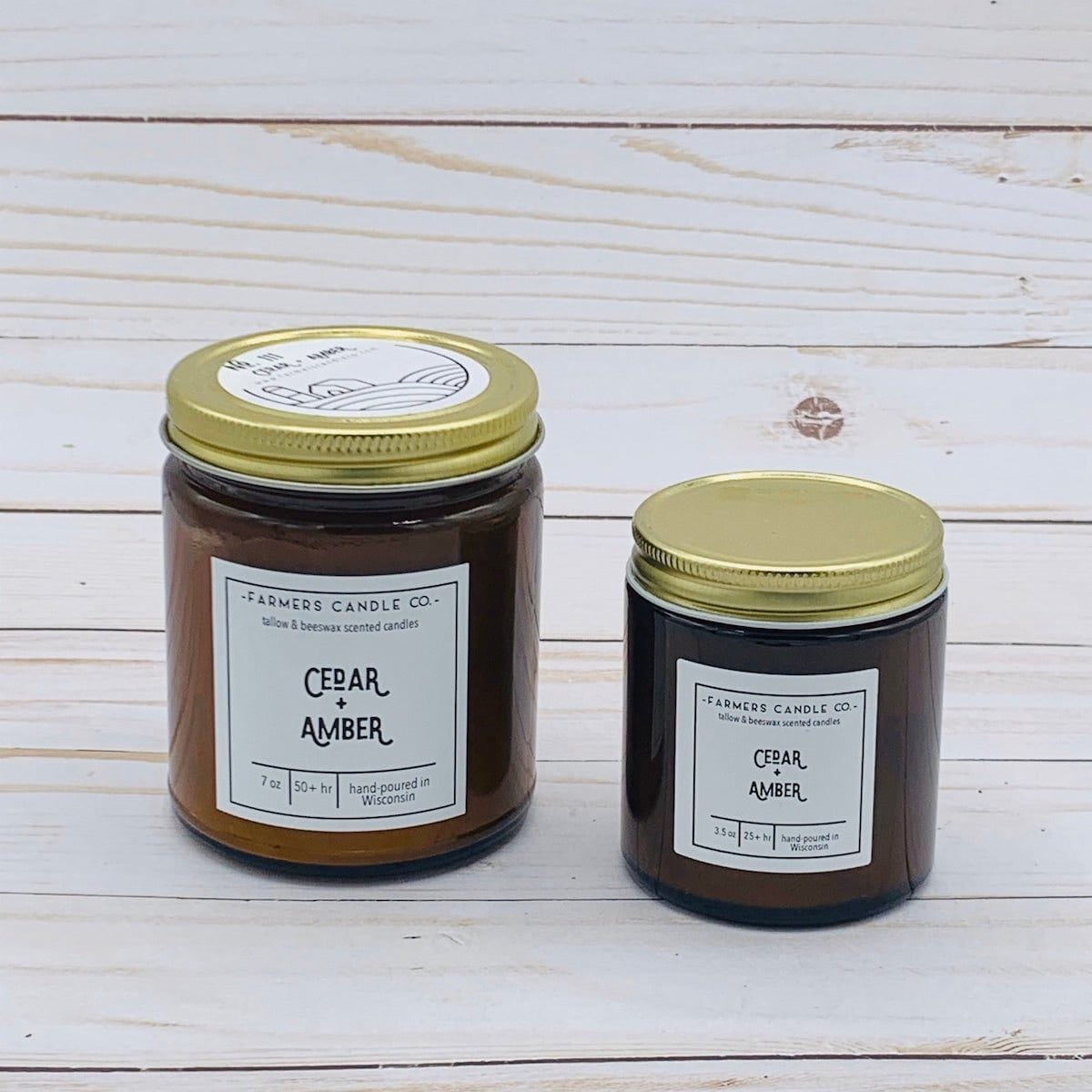 SHOP: "Cedar + Amber" candle from Farmers Candle Co., from $6
Wisconsin-based seller Jodie Millies of Farmers Candle Co. is committed to a sustainable, no-waste philosophy, which is reflected in her tallow candles. The natural materials are sourced from family farms and infused with woodsy notes like cedar and mahogany for a pleasantly pastoral pick-me-up.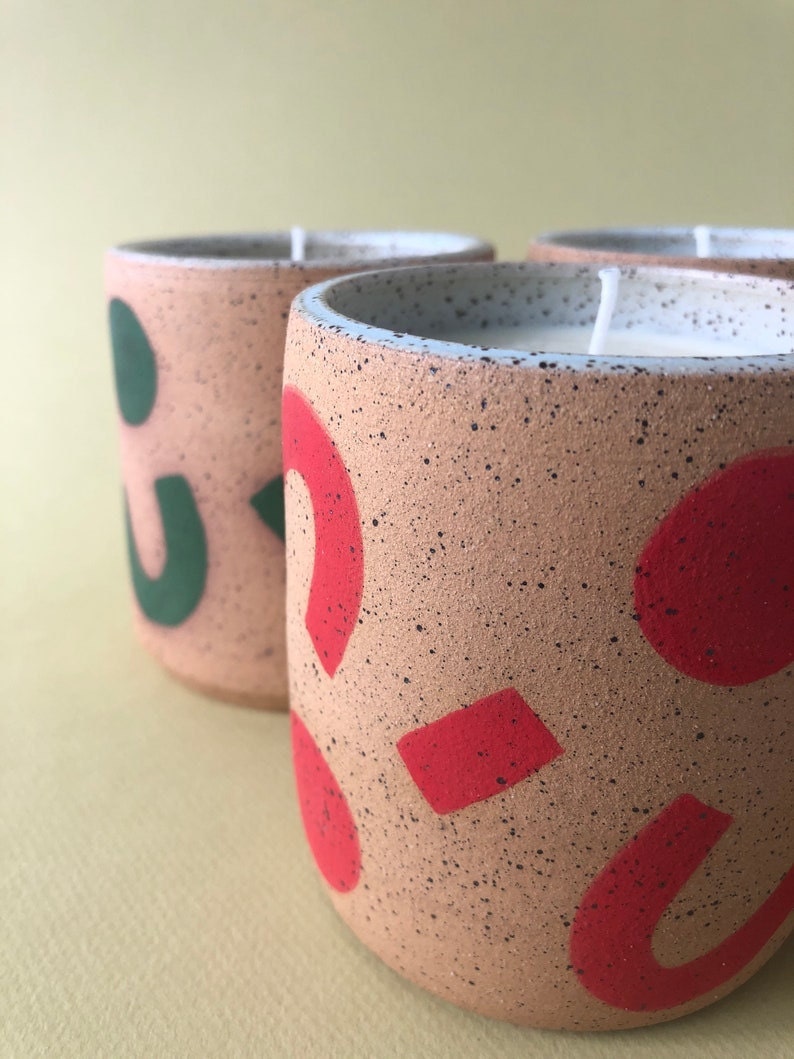 SHOP: "Icelandic" scented candle from White Rainbow Ceramics, $60
Why pick a scented candle just for its aromatic appeal when you can shop White Rainbow Ceramic's hand poured candles and get a hand thrown artistic accent, too? Each candle's ceramic vessel is handcrafted with sustainability in mind. Once you're done enjoying the Iceland-inspired herbaceous and woodsy scent, you can clean out the vessel with hot water and reuse it as a tumbler, pencil cup, makeup brush holder, and so much more.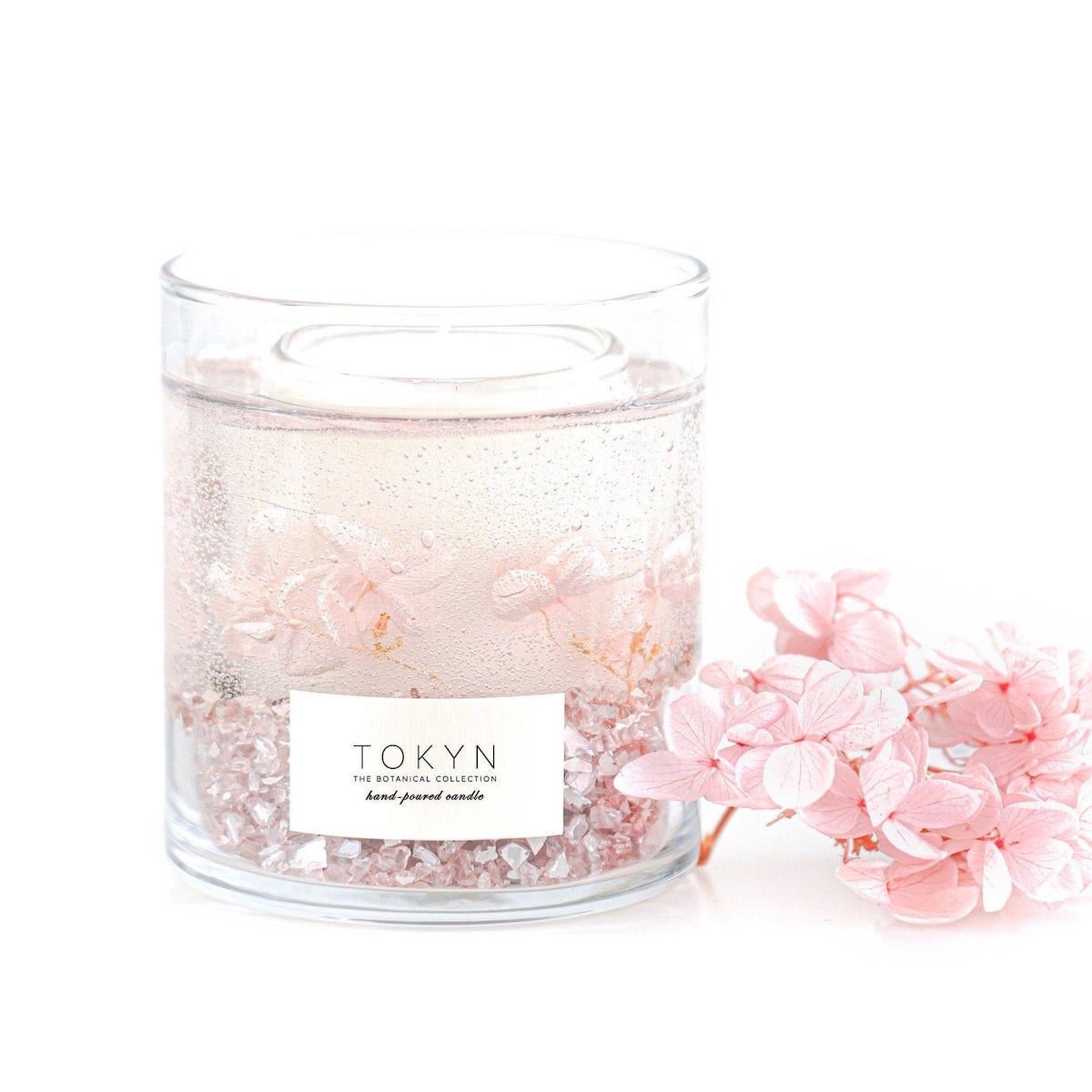 SHOP: "Anjou Fig Tree" candle from TOKYN, $42
For a total sensory treat, try TOKYN Candles' highly popular—and decidedly snapshot-worthy—botanical collection. Featuring alluring aromas like jasmine and fir, these stunning soy wax votives also dazzle the eye, appearing to float enchantingly inside decorative pressed-petal jars.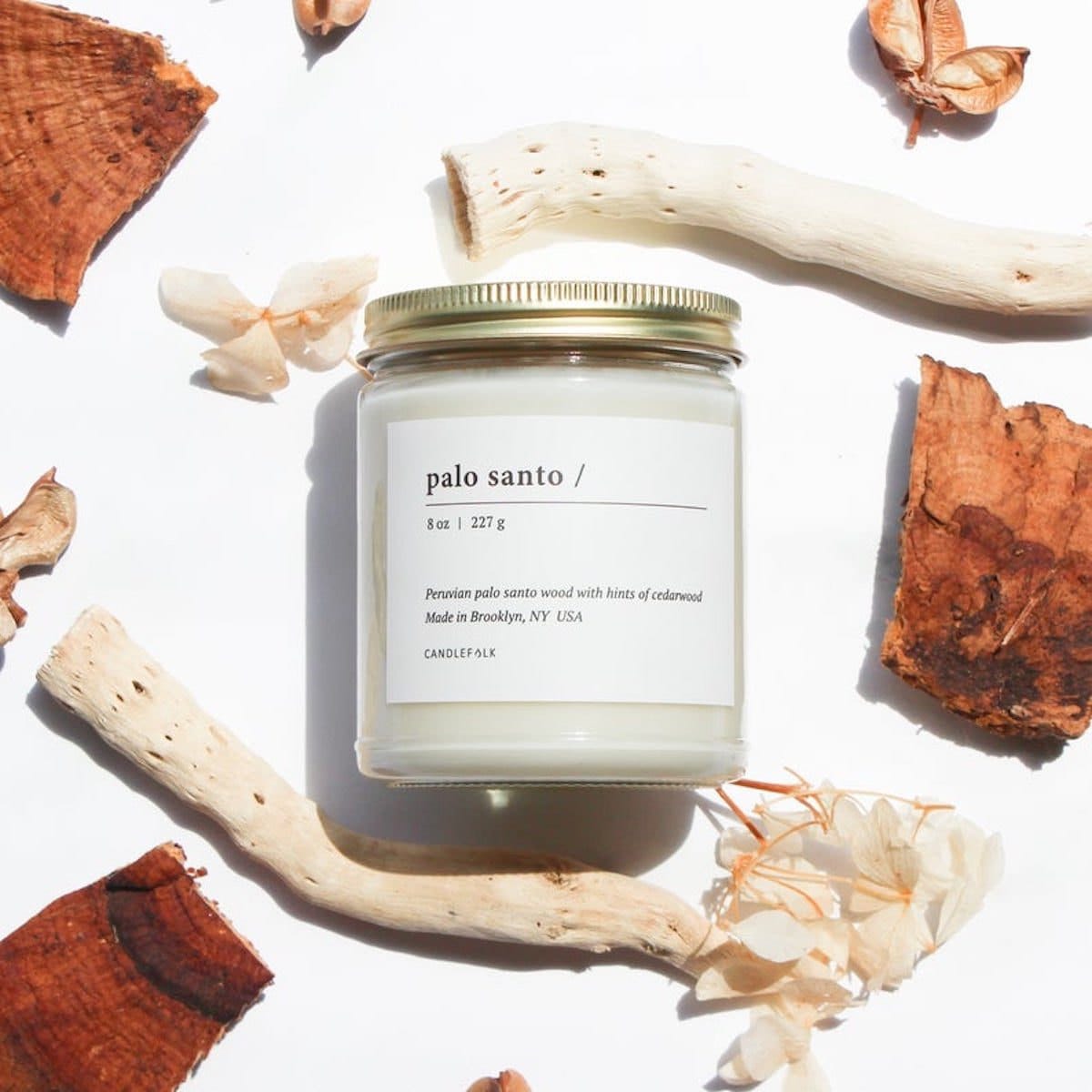 SHOP: "Palo Santo" candle from Candlefolk, $24
Brooklyn-based Candlefolk stands out from the pack with their elegant, minimalistic packaging and equally sophisticated, down-to-earth scents (like perennial crowd-pleaser "Palo Santo"). The result? Get ready for a decidedly stylish and spiritually grounding aromatherapy sesh.
Seller's pick: "Hygge"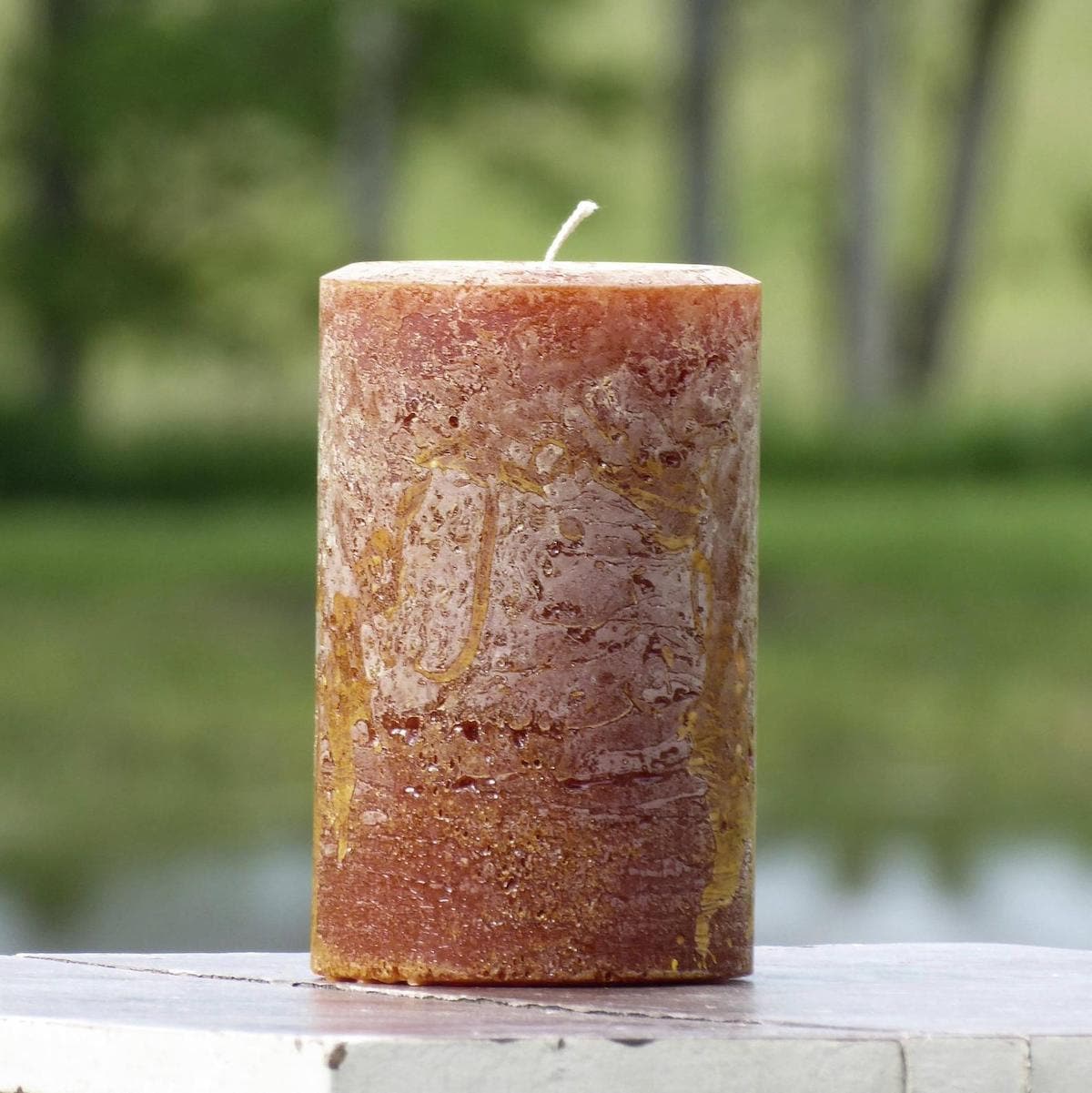 SHOP: "Rusty Orange" unscented pillar candle from Still Water Candles, from $16
Buyers have fallen hard for Still Water Candles' rustic, unscented pillar designs, which come in multiple heights and widths perfect for mixing and matching. They can even be poured to a custom size, so you can pick the just-right fit to complete your glowing mantel or tablescape.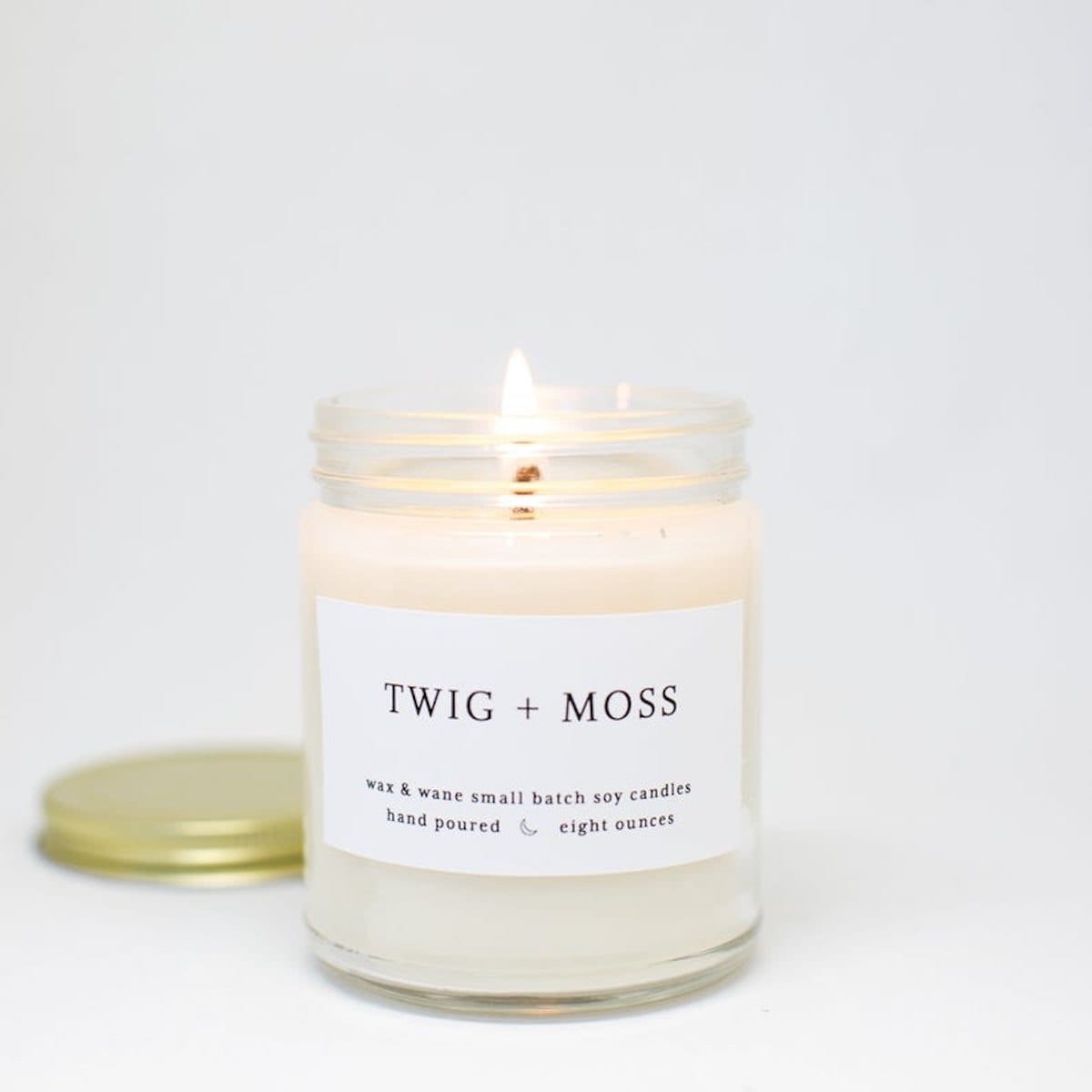 SHOP: "Twig + Moss" candle from Wax and Wane, $22
Inspired by her home state of Oregon, Wax and Wane's Hannah Turner infuses the spirit and scents of lush green forests and woodsy sanctuaries throughout her entire collection. Hints of moss and cedar and juniper take buyers on an olfactory trip through the great outdoors.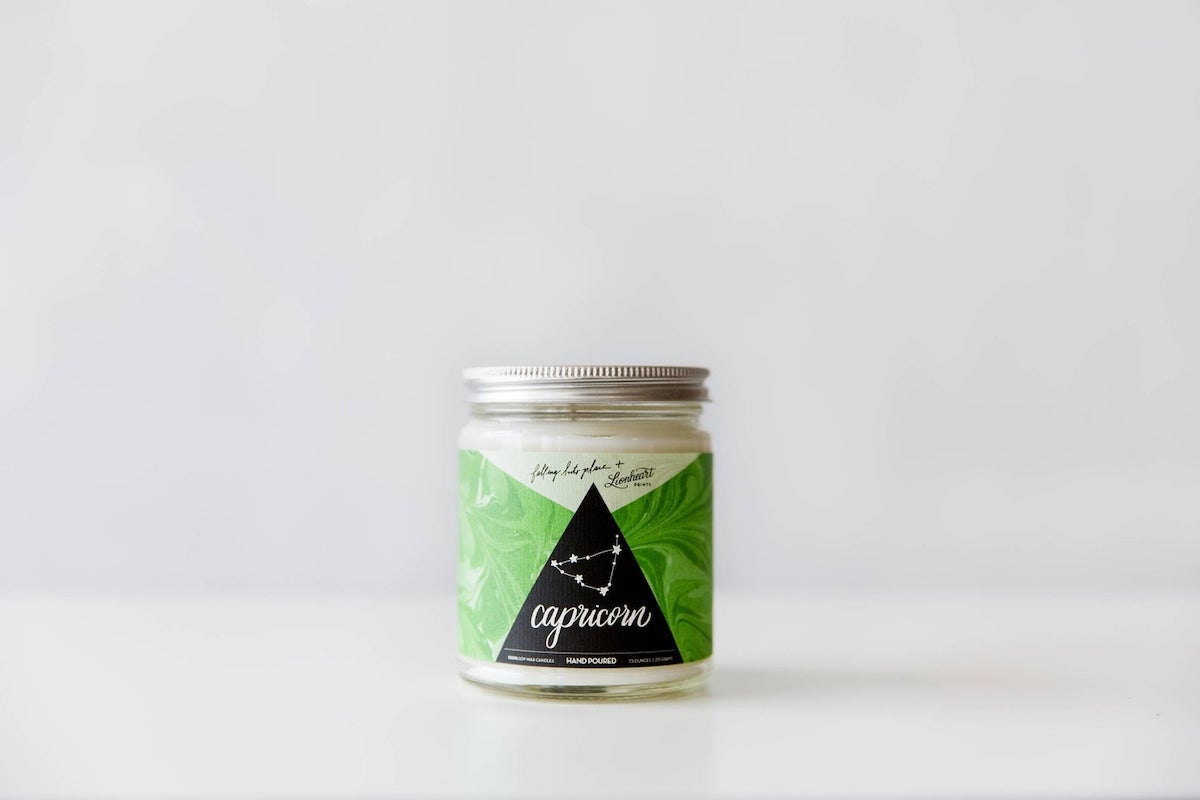 SHOP: "Capricorn" astrology candle from Falling Into Place, $25
Can't decide if a bestselling berry blend or a rugged wilderness mix would be more your style? Head to the astrology-themed section of Falling Into Place, and discover the signature scent for your sign. Whether you're a prickly Virgo who appreciates the sharpness of sea salt or a graceful Taurus, finding your fragrance is easy when you let the stars be your guide!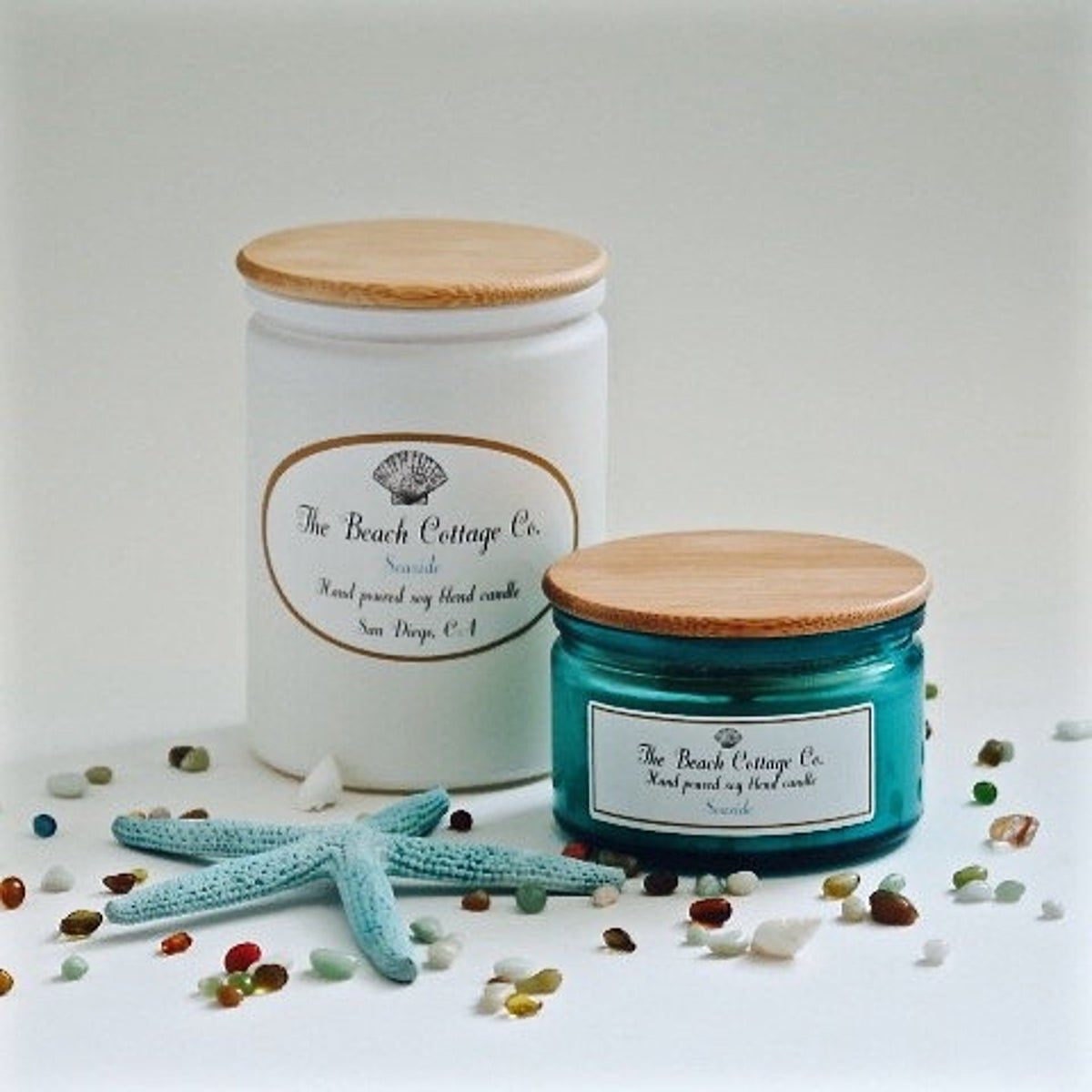 SHOP: "Seaside" candle from The Beach Cottage Company, from $12
If you've been dreaming of warmer days and ocean strolls, allow us to recommend a seaside-themed crowd-pleaser from The Beach Cottage Company. With scents evoking sun, sand, and surf, it's no wonder they've earned a loyal following among coastal aficionados.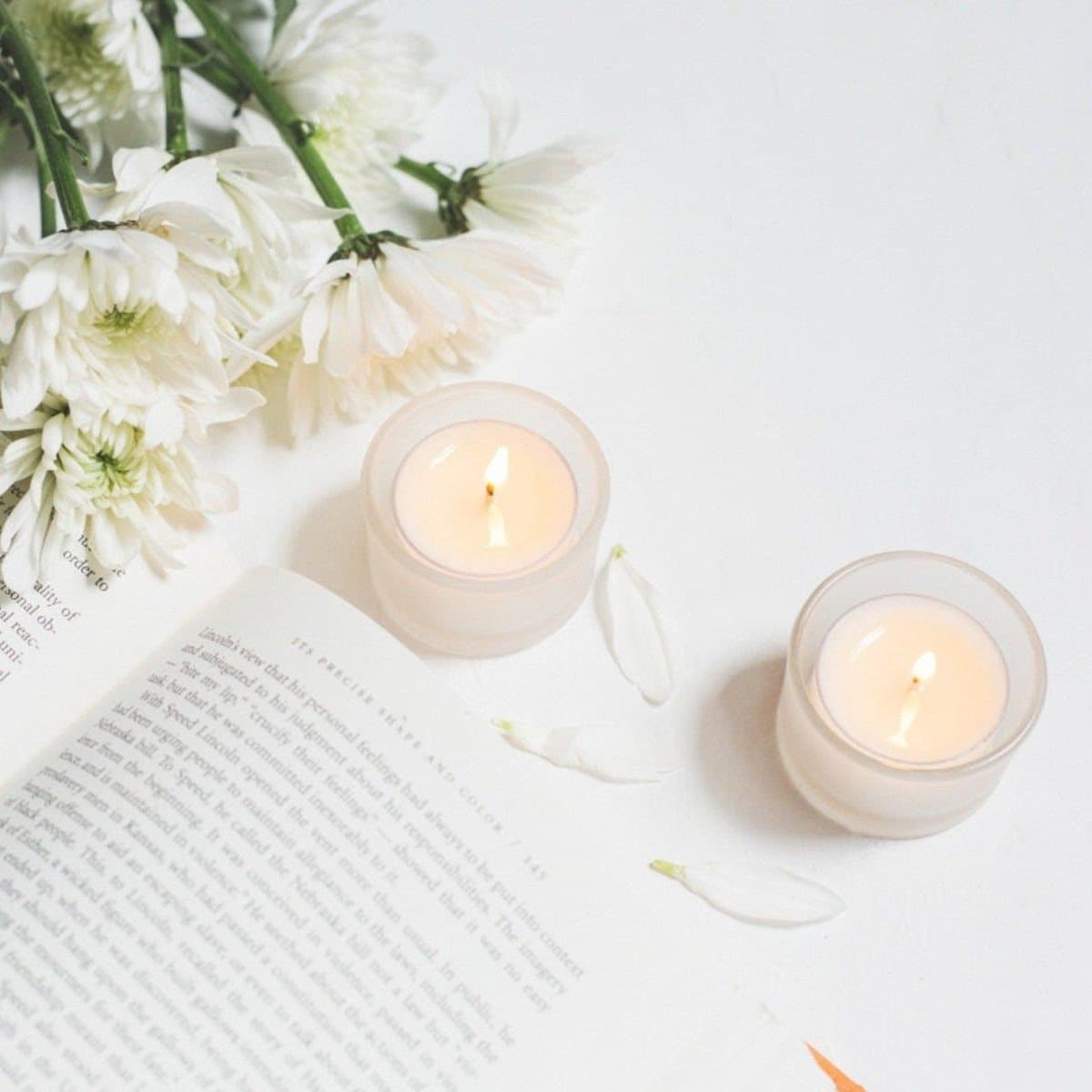 SHOP: Unscented soy tealights from Aphrantri Tealights, from $16
The trick to setting a next-level tablescape or candlelit bath? Tealights! Simply stock up on some unscented soy stunners from Aphantri Tealights and arrange romantically around the room. This shop gets glowing reviews for the classic variety, but we're partial to their sculptural citrus candles and floating wax flowers, too.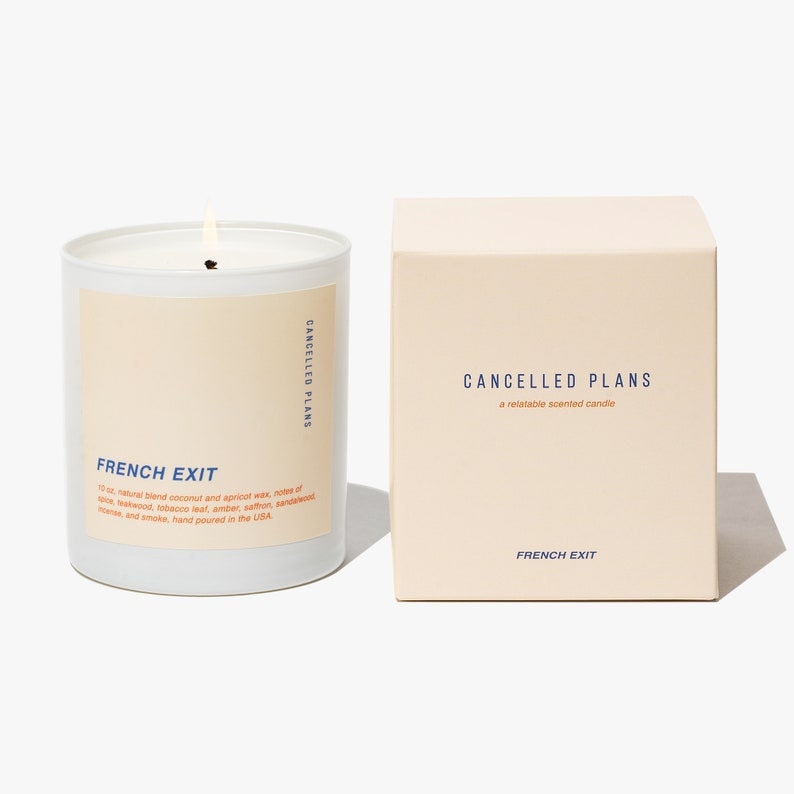 With all-too relatable names like "Do Not Disturb" and "It's Fine, I'm Fine," the cheeky, colorful collection from Cancelled Plans (which, naturally, includes an indulgent "Cancelled Plans" scent infused with luscious notes of coconut and apricot) has struck a serious chord with Etsy fans, who can't get enough of their clean, even burn, and sharp, eye-catching packaging.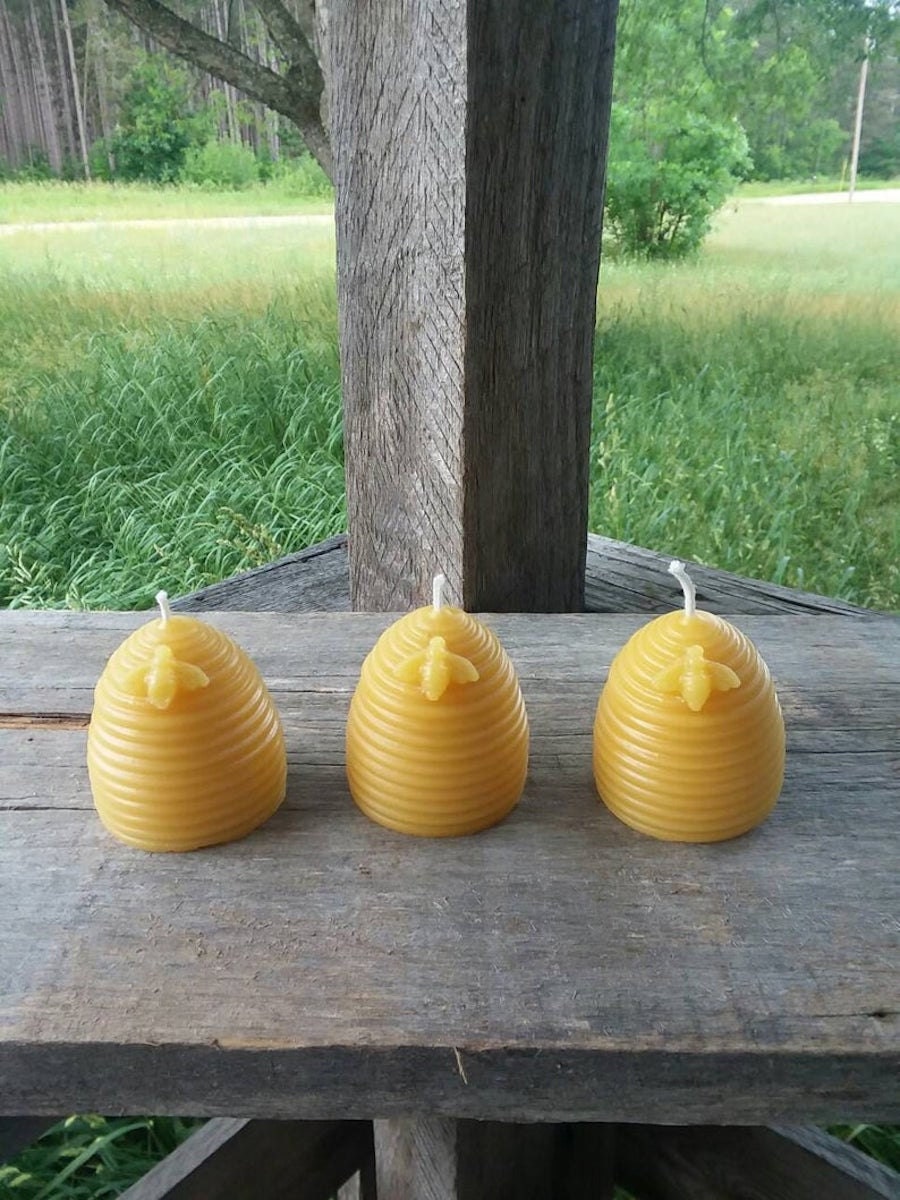 SHOP: "Michigan" beeswax beehive candles from Cat Hollow, $18
For shoppers in search of back-to-basics candles that are anything but, Michigan-based candlemaker Cat Hollow breaks the mold with 100% pure beeswax options in on-theme shapes, like the popular beehive and rustic wood grain pillars. What's more: according to one reviewer, the candles "smell good enough to eat." ("Promise I won't, though!" she adds).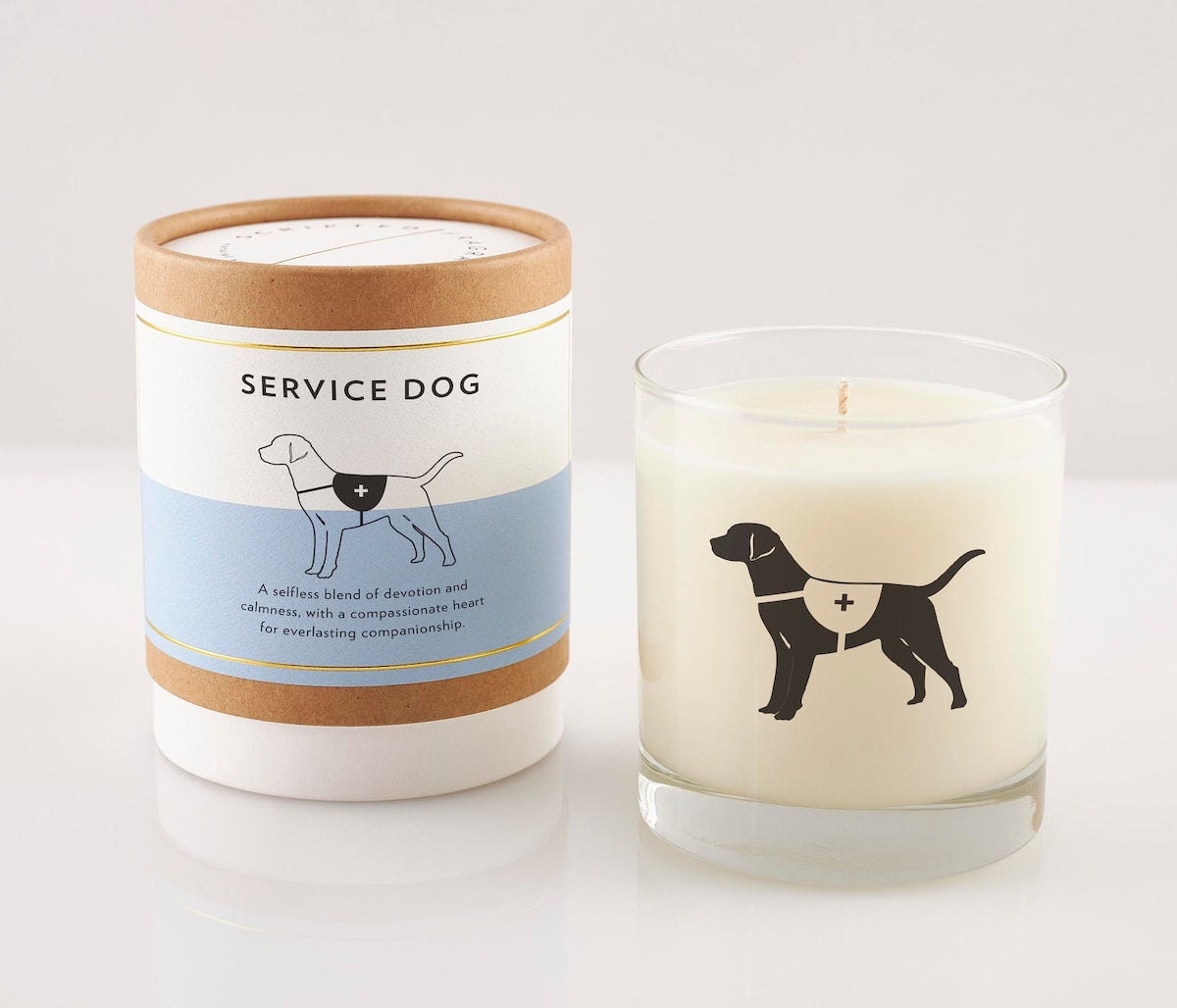 SHOP: "Service Dog" candle from Scripted Fragrance, from $24
Scripted Fragrance offers candles that honor what's most important to us—like our home states or cities, or even our canine companions. In fact, their bestselling pet collection includes more than 35 dog breeds, from fluffy chow chows to friendly weimaraners. (Can you say gifting gold?)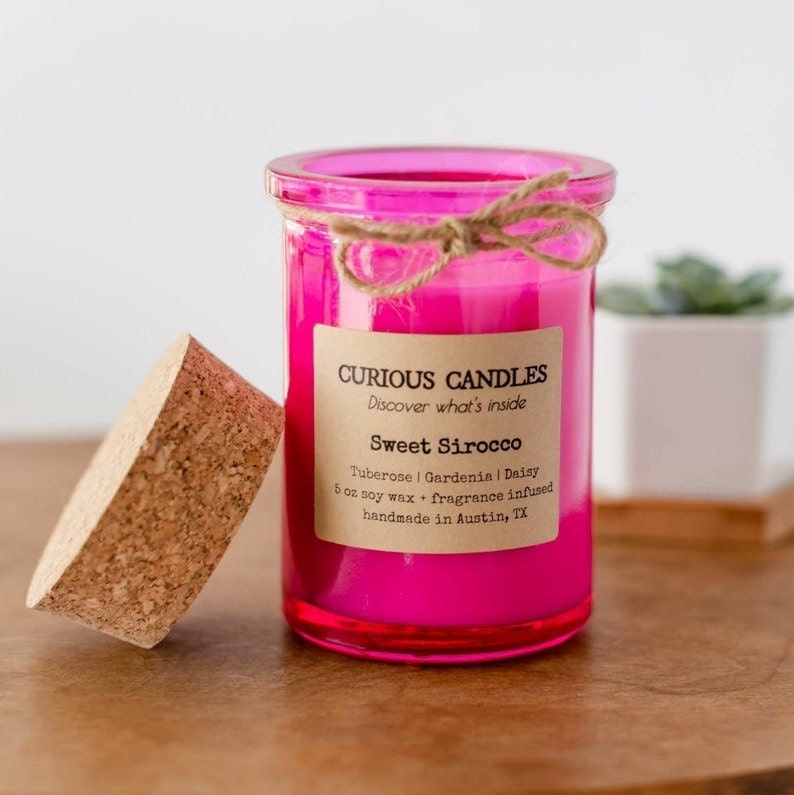 If you like surprises, you'll love what's waiting inside each jewel-toned jar from Curious Candles Studio. As the wax melts away, each fragrance has a secret message to reveal. Plus, the bold blends (think grassy, spicy, and minty notes) pack just the right amount of olfactory impact. "It's not overpowering but it filled up my apartment," says one satisfied buyer. "It made my place super cozy and immediately relaxing."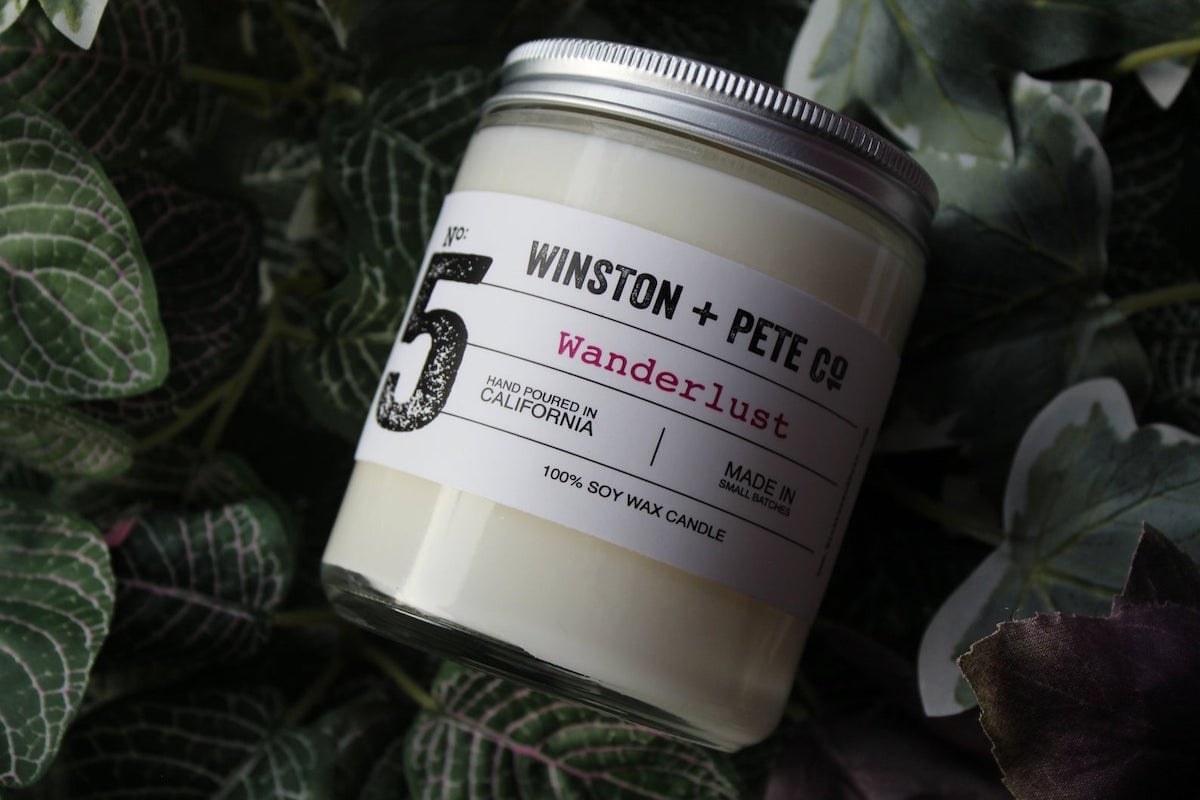 SHOP: "Wanderlust" candle from Winston + Pete Co., $22
The mother-daughter duo behind Winston + Pete Co. capture the vibe of their bestselling oakmoss and amber candle like so: "Mood: Getting ready for a date with 'The One.'" Fitting, considering so many customers have found 'the one' in this shop's crowd-pleasing, nature-inspired scents, which have wide appeal across the gender spectrum.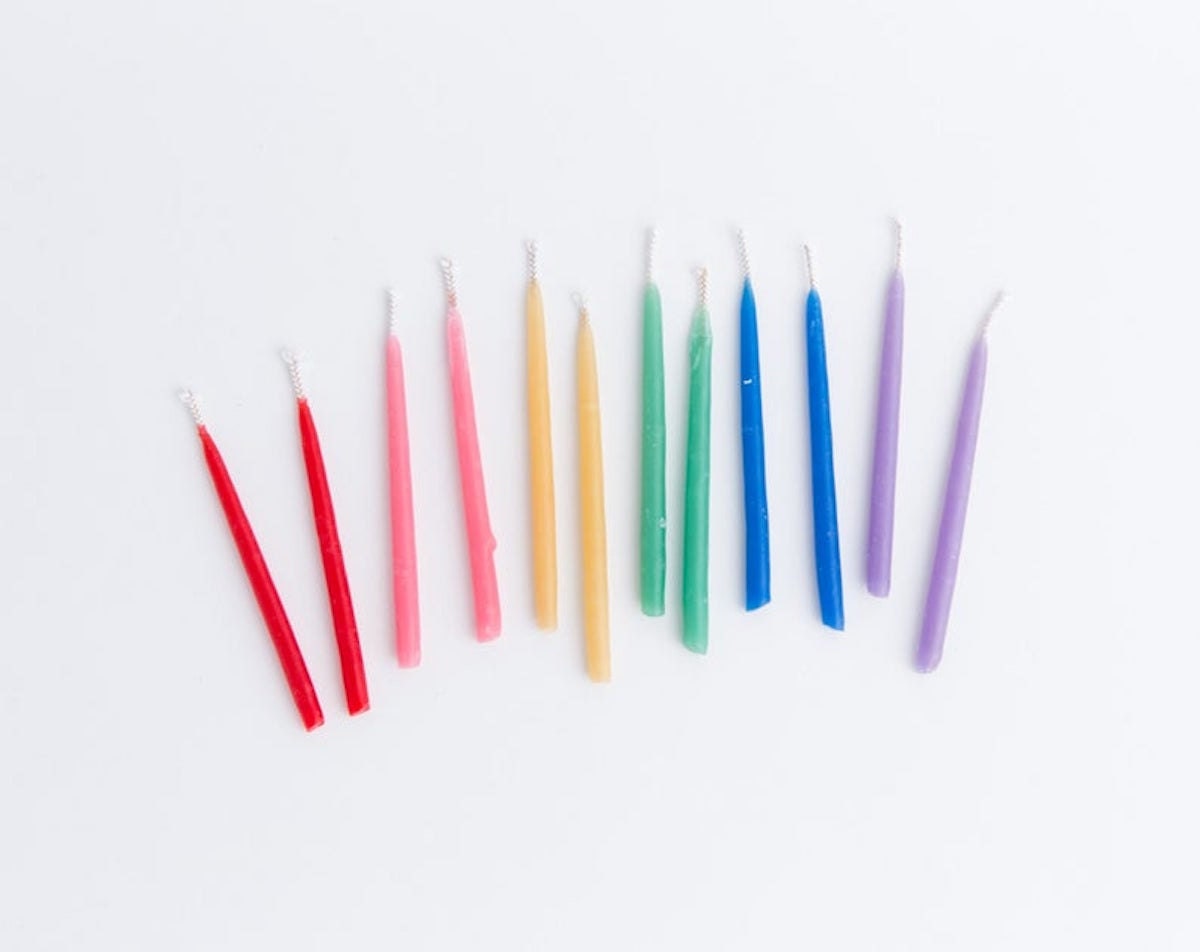 SHOP: Short rainbow birthday candles from Knot and Bow, $8
When it comes to festive candles, buyers love Knot and Bow's hand-dipped beeswax beauties: the slender tapers come in 3- and 6-inch lengths and an array of colorways perfect for jazzing up those celebratory confections, including cheerful rainbow and trendy ombré. Try mixing short and tall versions for peak party vibes.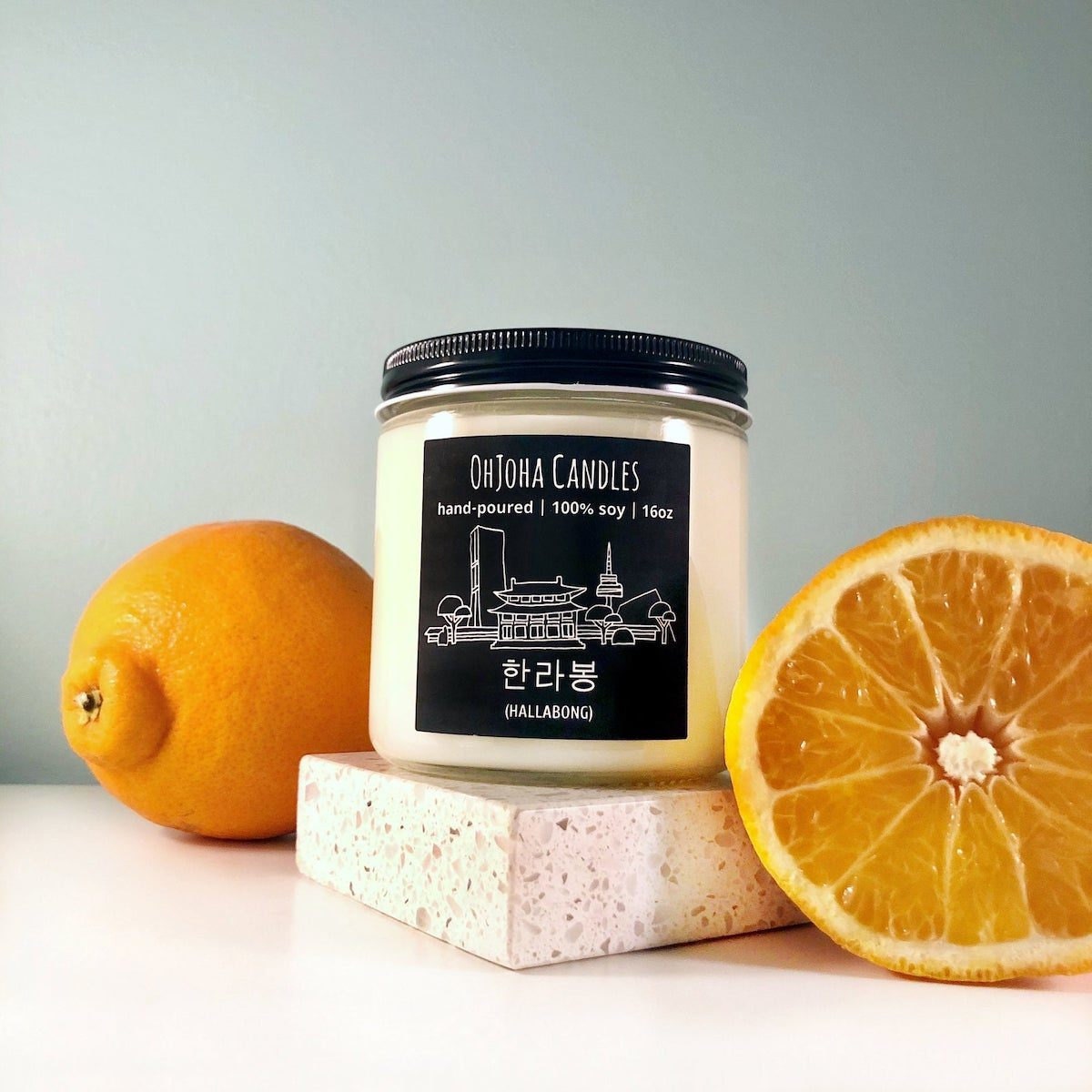 SHOP: "Hallabong" candle from Oh Joha, from $16
The Korea-inspired scents in Oh Joha Candles' line transport buyers to another place and time, whether that's a cozy cafe or a warm summer night (complete with melon popsicles). Says one recent reviewer: "My family is Korean and I couldn't believe someone was making candles with the scents I grew up with! Tears were shed when these were opened."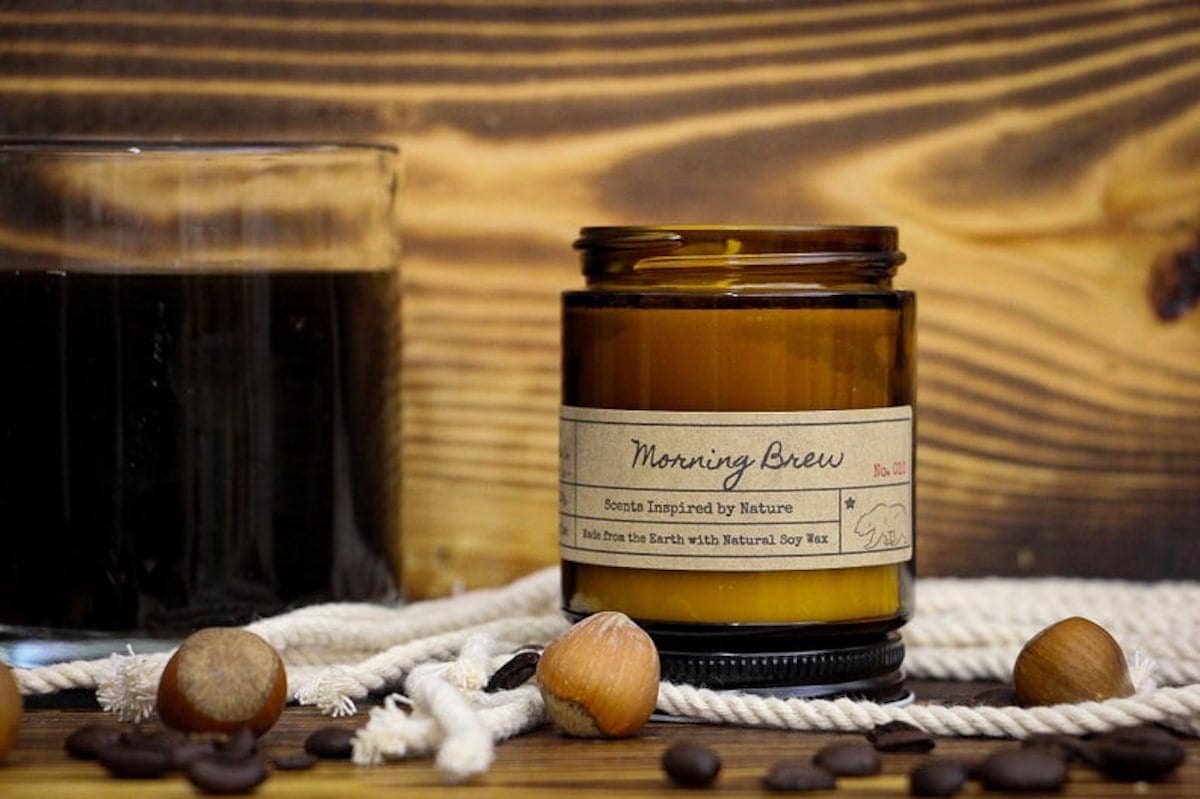 SHOP: "Morning Brew" candle from Hazel Candle Co., $14
Calling all coffee lovers! The "Morning Brew" candle from Hazel Candle Co. is an instant perk-me-up that has dozens of reviewers buzzing. The shop's nature-centric ethos extends from its other earthy scents (like California Pine) to its additive-free soy wax materials.