by Julie Schneider
Meet a few of our favorite female entrepreneurs creating extraordinary things from leather, metal, fibers, and more.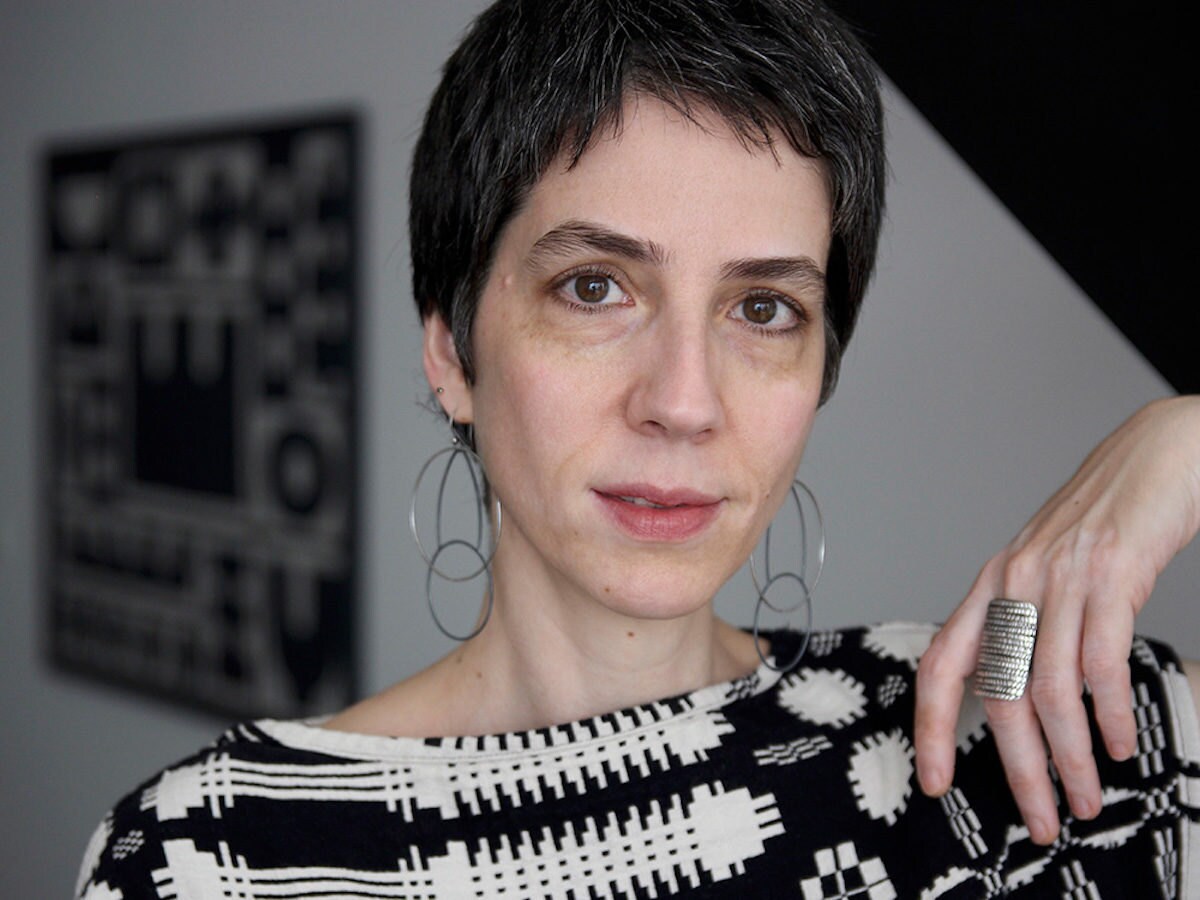 Each and every day, we find ourselves surprised and delighted by the
endlessly talented community of makers and curators
selling their wares on Etsy—87% of whom are women. From a globetrotting metalsmith in Mexico City to a body-positive swimwear designer in Tel Aviv, these ladies light up the marketplace from their respective corners of the world with their one-of-a-kind designs and fresh, fearless approaches to life and art. This year, as we look forward to celebrating International Women's Day, we're seizing the chance to look back at some of their Etsy Journal 
stories
—transporting tales of women entrepreneurs that radiate possibility and prove that when creativity and hard work combine, there's no ceiling in sight.
Celebrate International Women's Day with Etsy
The label-bending, boundary-pushing women profiled below, though scattered across the globe and eclectic in their sensibilities and chosen mediums, share a fierce independence and dedication to innovation that's nothing short of inspiring. Read on to meet some of our favorite creative (s)heroes redefining the game today.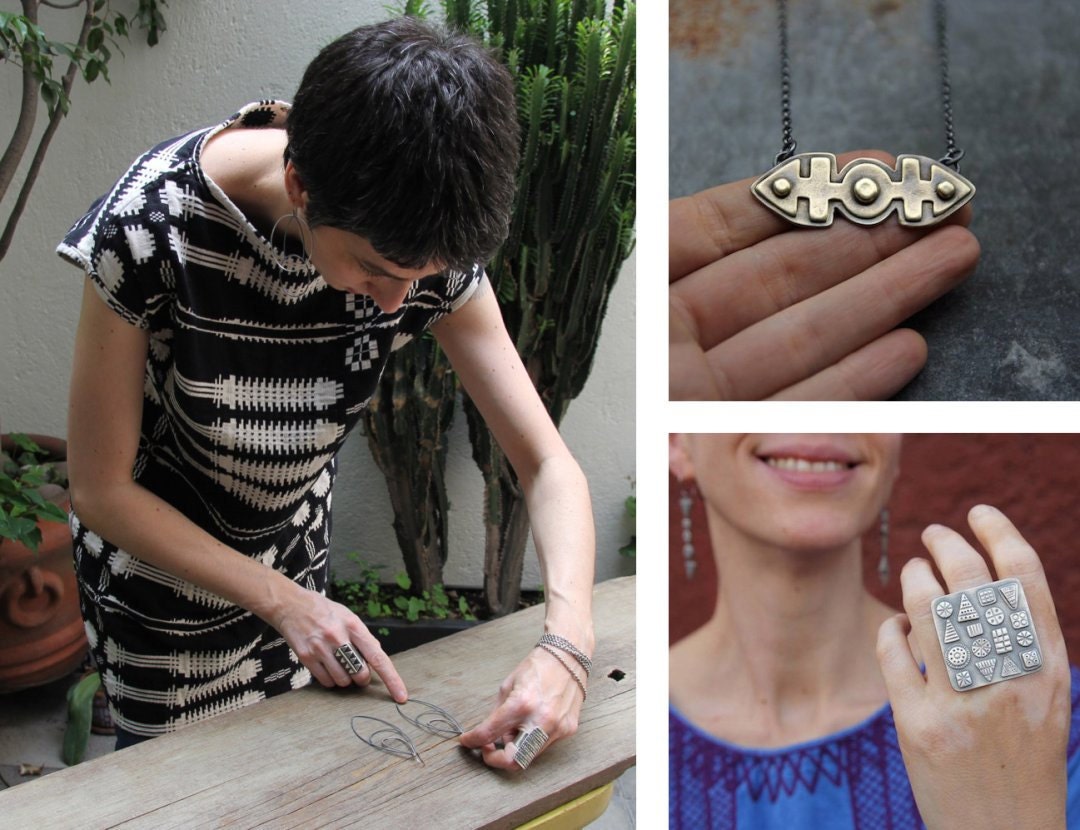 >
Making a life on the road requires a certain pluckiness that Jennifer Musi has in no short supply. For 10 years, she followed her freewheeling heart around the world, working odd jobs and living in cities around Asia, Europe, and the United States. "When I finally landed back in Mexico, that was the first time I felt I knew who I was. I could live alone. I could do anything," says Jennifer. "I could land anywhere and I would survive." Along this roaming path, she found her calling to be an artist and metalsmith. Through hammering, soldering, and forging silver, brass, and gemstones into expressive statement rings and necklaces for her shop
Musibatty
, Jennifer has learned how to trust her intuition and unlock true creative freedom.
Read the rest of Jennifer's story
.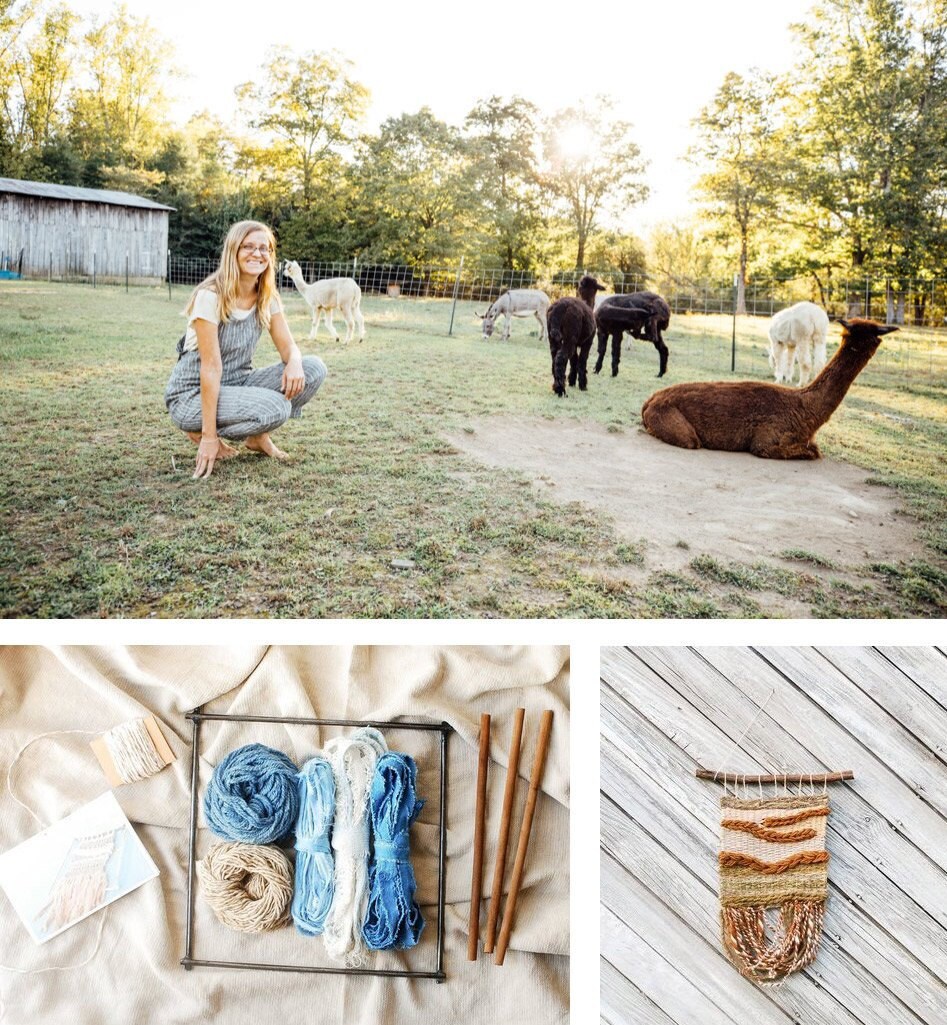 >
When it comes to running her small-scale sustainable textile operation,
Tennessee Fiber Farm
, self-taught weaver Kacie Lynn has an unconventional team of colleagues: eight alpacas, three sheep, and two miniature donkeys for good measure. Together, they live and roam on a 3.5-acre plot in the hills outside Tracy City, Tennessee, where Kacie spends her days tending to her brood and crafting her signature line of hand-dyed natural fibers from alpaca fleece she shears and spins herself. On a mission to share her intentional, eco-friendly way of life with others, she also leads farm tours and hosts creative workshop-retreats on her property. "My goal is to nourish a relaxed educational atmosphere, and to keep up the conversation about how things are made and where they come from," Kacie says. "And not just about textiles; to help people think twice about everything we consume—that would be the ultimate impact I hope my work has." 
Read Kacie's full story
.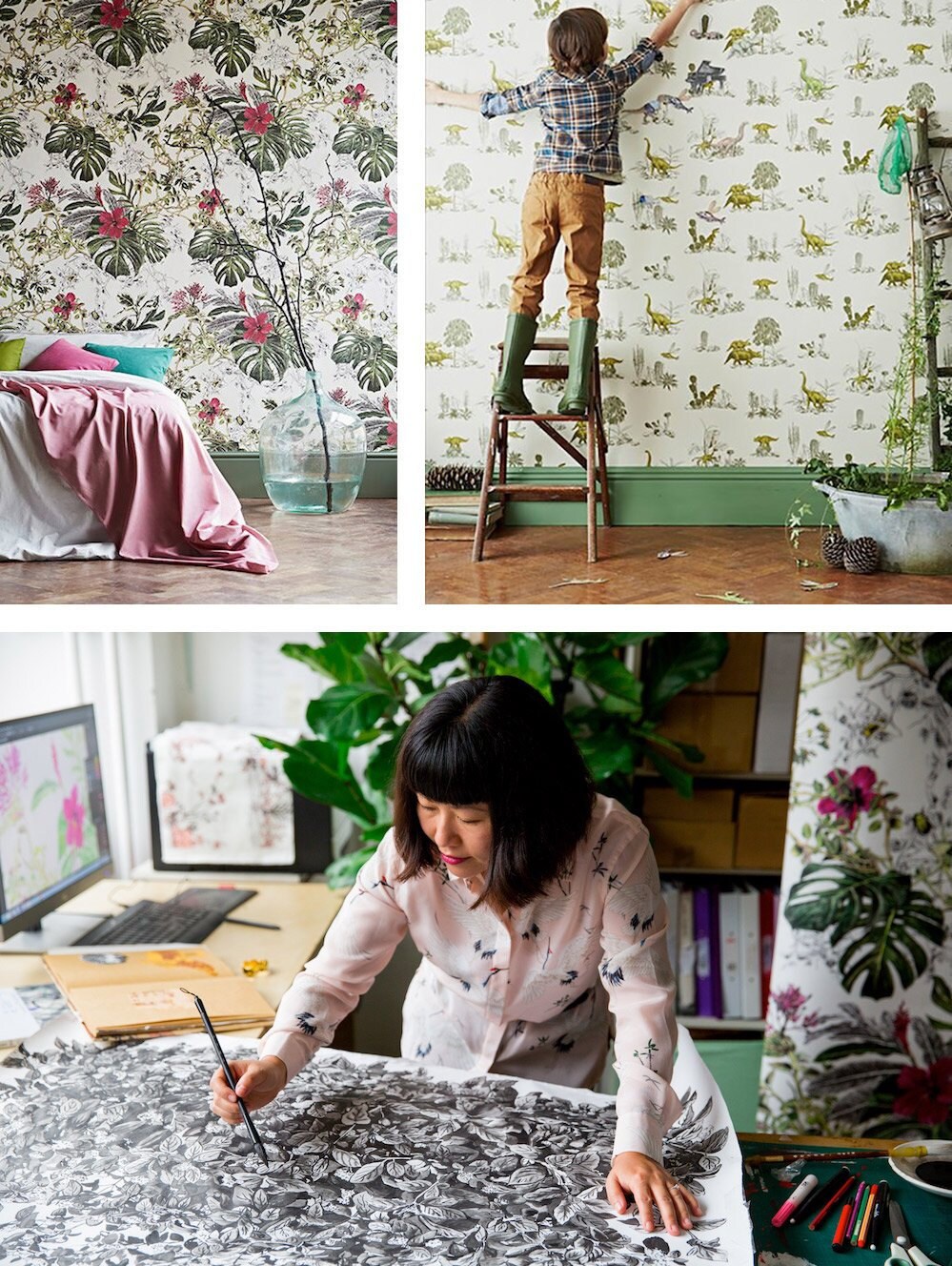 >
When
Sian Zeng
looks at a wall, she doesn't just see a wall, she sees a blank canvas begging for reinvention. And with a wide-ranging background in illustration and economics, this internationally raised London wallpaper designer is more than up to the task. From misty mountain landscapes to whimsical woodland forests, Sian's room-transforming designs are characterized by a distinctive dreamlike quality that draws viewers in and invites them to linger. To achieve her next-level take on an old-school trade, Sian draws on a suite of innovative techniques, ranging from full-scale Chinese brush painting to experiments with ink, charcoal, and washes of watercolor and gouache. She's even pioneered a line of magnet-receptive paper (and a medley of matching magnets) to encourage inhabitants to engage directly with their surroundings. "I want people to interact with the wall and see what stories they come up with," explains Sian. 
Read the rest of Sian's story
.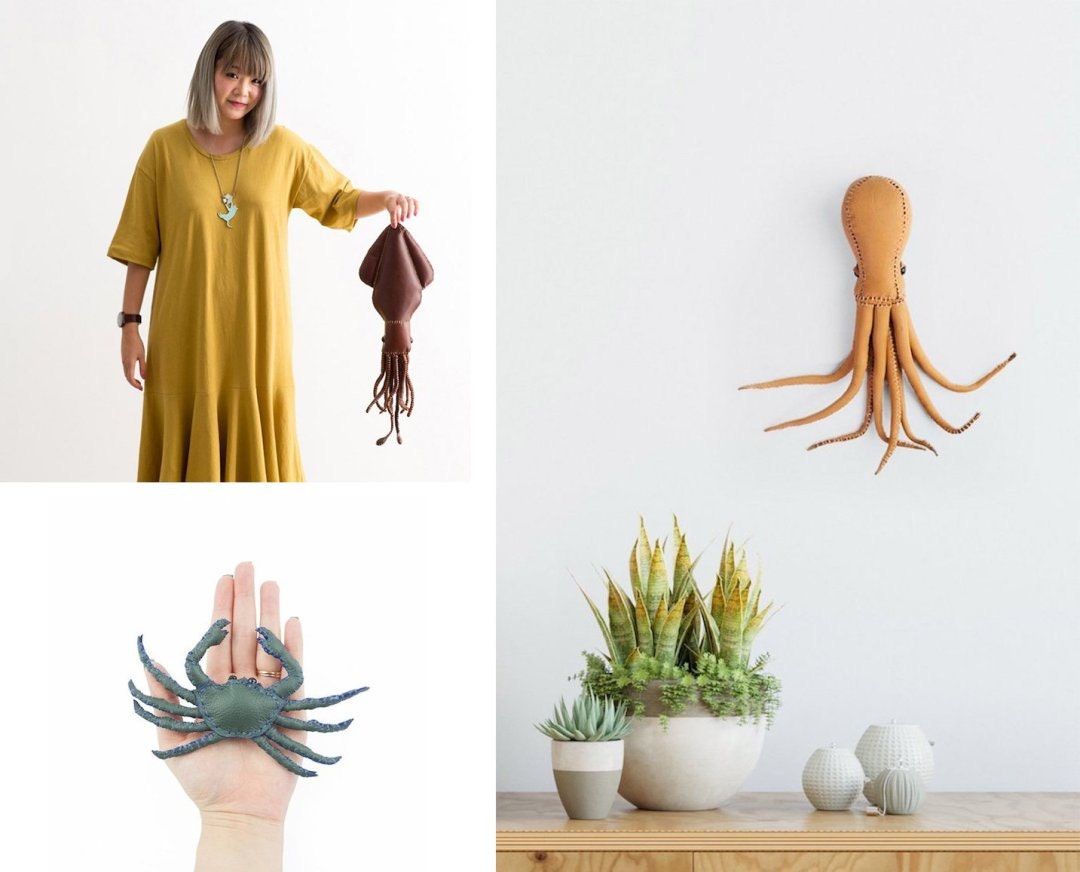 >
What could have landed in the landfill takes on new and unexpected forms in Freda Cheung's truly one-of-a-kind Melbourne-based shop,
Freda Made
. While working as a furniture designer, Freda began saving the leather scraps that the process generated, with the idea to transform them into something wholly new: a coin purse here, a passport cover there. But when the lifelong ocean lover turned her focus to the deep blue sea, things started to get even more interesting. "I've always had this thing for sea animals because they're just so mysterious," Freda says. "You can't see them unless you go underwater or go to an aquarium. What I'm trying to do is to bring them into people's everyday lives." Today she's doing just that with her hand-stitched leather stingrays, whales, crabs, angler fish, and octopuses, which are available as both quirky home decor and lapel-ready brooches.
Read more about Freda's story
.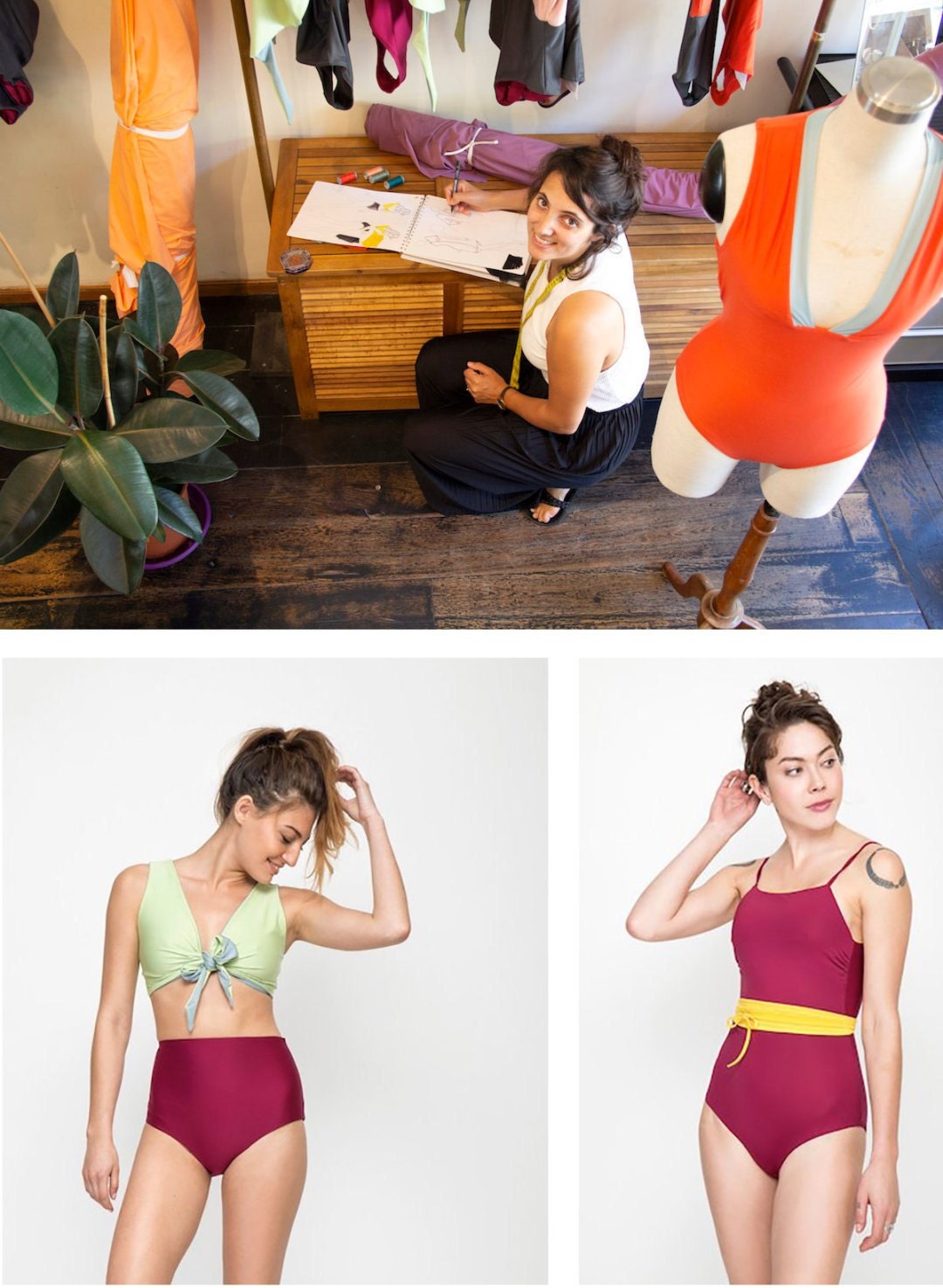 >
Irit Gromy knows the power of a flattering swimsuit firsthand. An industrial designer by training, it wasn't until the Tel Aviv–based Irit experienced the confidence-boosting magic of a well-fitting one-piece that she made a personal and professional pivot, leaving furniture behind for bathing suits. With
Beacha Swimwear
, Irit applies her technical expertise to her very own line of retro-inspired color-blocked swimsuits, with a focus on fit. "As an industrial designer, I learned to understand people's needs and desires," explains Irit. "Now I work to design swimsuits that meet women's needs and desires to look good and feel great." 
Read the rest of Irit's story
.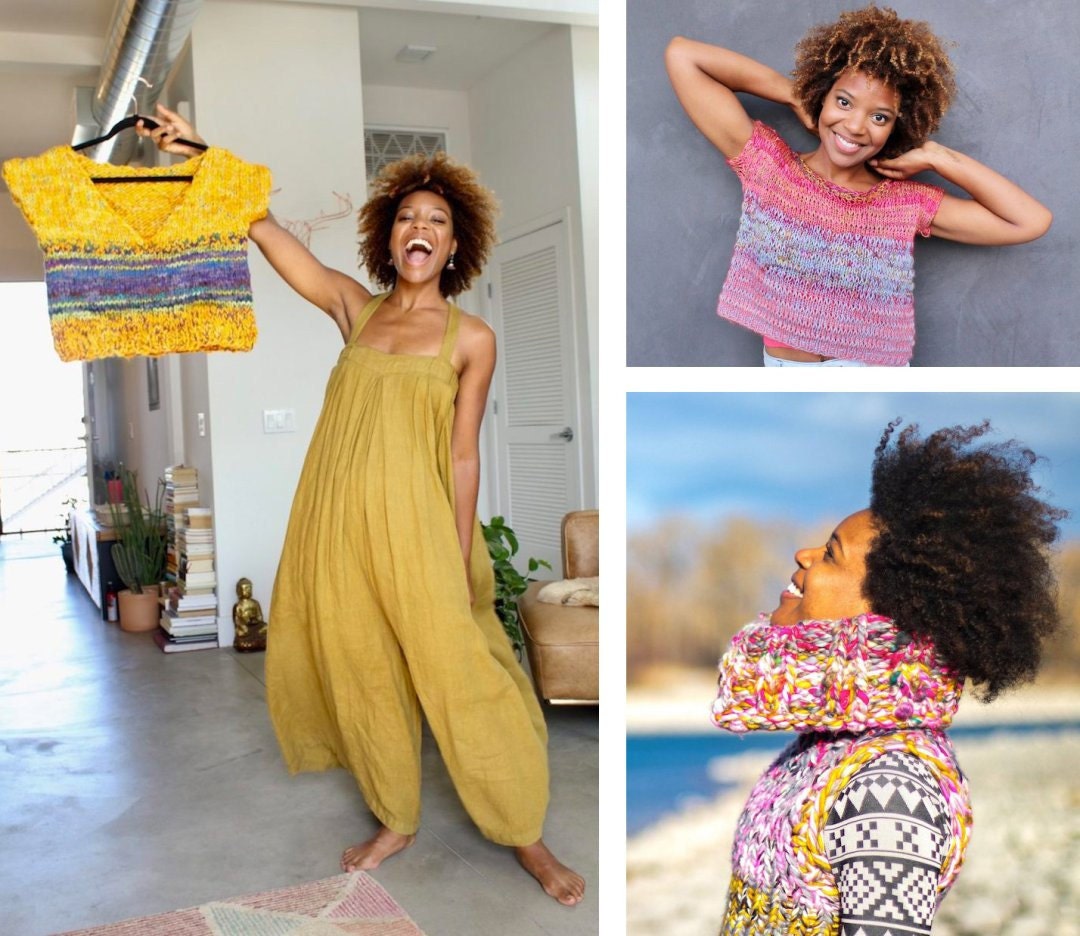 >
Professional actress Chasten Harmon launched
Plush Armour
, her line of chunky, brightly colored knitwear, while on the road with the touring cast of
Les Misérables
—an endeavor that would no doubt seem daunting to some. But blending careers comes naturally to the Los Angeles–based creative, who bristles at the idea of a confined life. "I have an adverse reaction to being put in a box and being labeled as one thing," says Chasten, who takes advantage of downtime on TV and film sets to craft her customizable short-sleeved sweaters and cozy cowls. "I've always loved to perform and I've always loved making things with my hands, so my life has been a journey mingling the two." Today, whether wielding knitting needles or shining on camera, Chasten teaches balance by example, and demonstrates that you can—and should—play a leading role in crafting the life you want to live.
Read Chasten's full story
.