by Karen Brown
What do a waste basket, a long-distance canoe, and a beehive have in common? For one master weaver, they're all expressions of nature.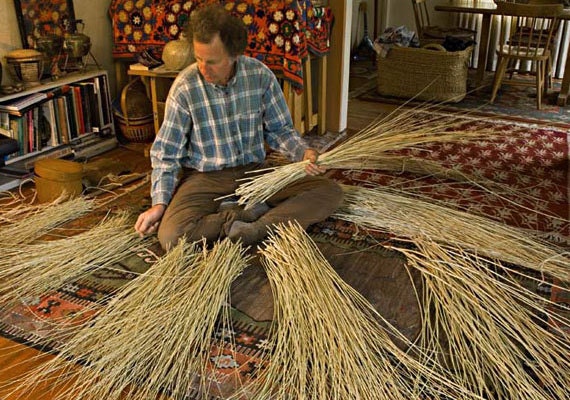 What do a waste basket, a long-distance canoe, and a beehive have in common? For master weaver Charlie Kennard, they are all expressions of nature and tradition, gathered and woven from the landscape around him. Ironically, this California native plant expert is an exotic transplant himself. Raised in the Cotswolds of rural England, Charlie's introduction to traditional crafts began with a trip to Hawaii in the 1970s. Later, when he arrived in the San Francisco Bay Area, "I wanted to find my place, and understand more deeply the regional history of the area," he said. While working for the Golden Gate Park Association, Charlie discovered local native plants and cultural aspects of their uses.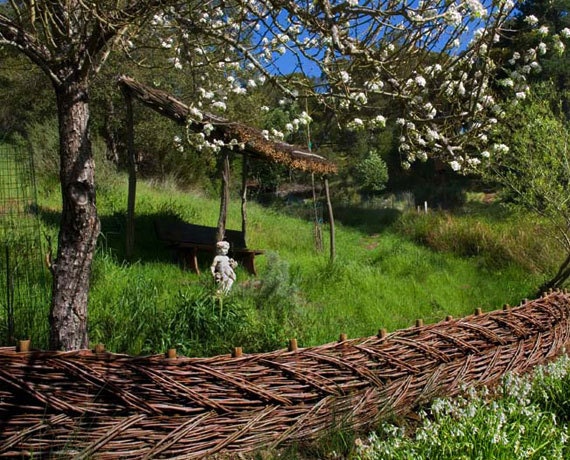 Romanian-style%20fence%20made%20with%20London%20plane%20tree%20%28sycamore%29%2C%20and%20tule-thatched%20shelterCharlie%20Kennard
It was when he took a class from
Susan Billy
, a
Pomo
basket maker, that things literally began to take shape. "I loved basket making and doing something concrete that connected me to plants in local landscapes. Until then, I had only made one basket in my entire life, when I was ten," he laughed. "It was a wastebasket made of scented cane. Every room in England had a waste paper basket like that."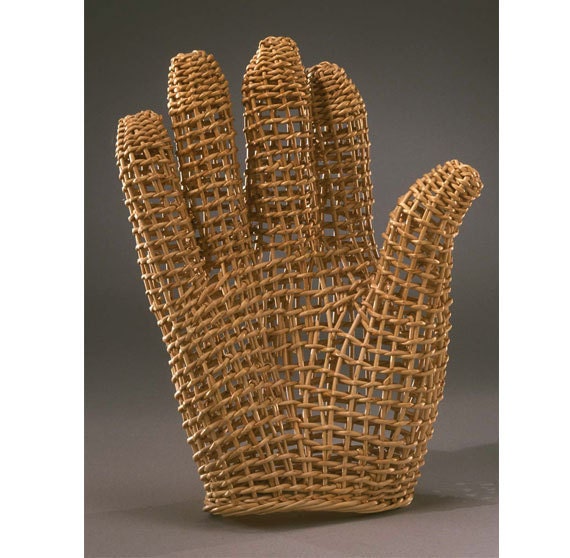 Charlie%20Kennard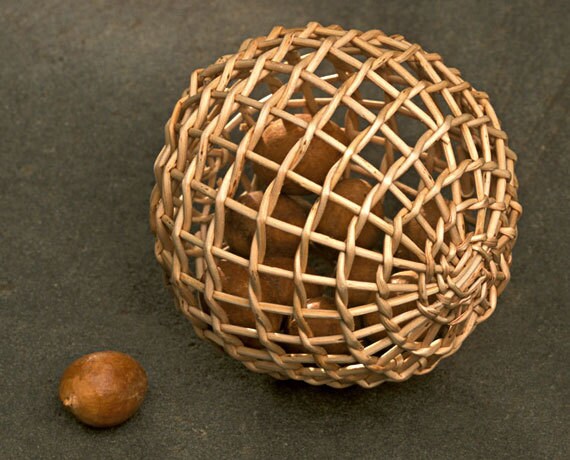 Charlie%20Kennard
As his skills and interests developed, his projects grew in scale to include the largest "baskets" of all, traditional
tule
canoes. "Canoes are really just an extension of basket-making," said Charlie. He has made 22 canoes from tule, wild grape vine, and hazel rods, some finding their way into museums, including one (on which I had the chance to work) that is now part of the permanent collection at California Academy of Sciences. Charlie paddles these canoes on excursions along inland bays and waterways, including a four day, 55 mile trip along the circuitous inlets of the Sacramento River delta.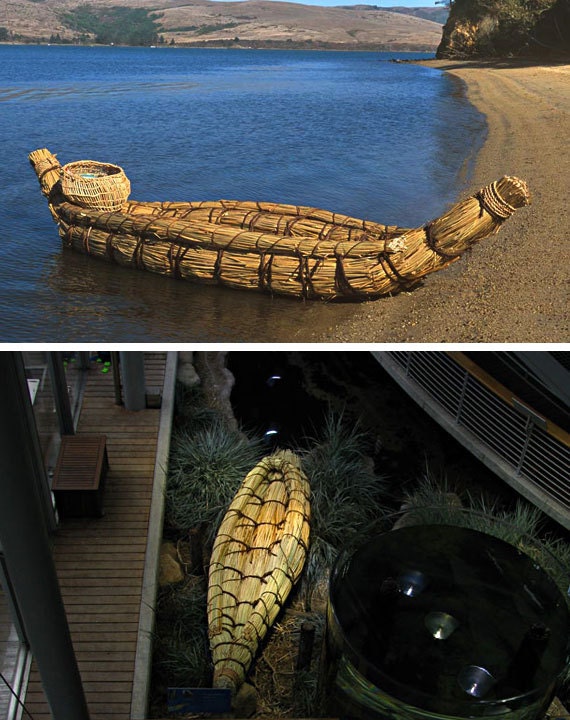 Charlie%20Kennard%2FAlan%20Good
For Charlie, working in the style of native peoples is a very sensitive subject. "I am not an original person. I am a traditionalist. But I am aware that when I work in these styles it is not my own tradition that I am following." Therefore, Charlie does not publish photographs of his Pomo-style baskets, nor does he sell baskets that incorporate indigenous techniques. "It wouldn't be appropriate and it can lead to confusion, especially if things get into the hands of people I don't know," he said. Canoes are an exception. Charlie's experience is that local native people do not have the same proprietary feelings about canoe-making that they do about basket-making. Because fewer people are making canoes, there is less confusion about where a particular canoe may have originated.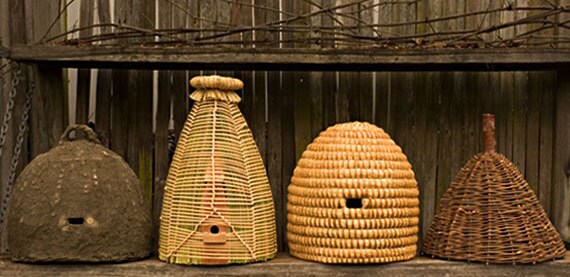 Left%20to%20right%3A%201%29%20Cow-dung%20coated%20twined%20hazel.%202%29%20Based%20on%20Dutch%20wedding%20skep%3B%20layers%20from%20inside%20to%20out%3A%20twined%20willow%2C%20cow-dung%2C%20rush%2C%20binding%20cane%2C%20deer%20grass%20cap.%203%29%20Harding%20grass%20straw%20bound%20with%20split%20blackberry%20canes.%204%29%20Twined%20hazel%20on%20whorl%20of%20white%20fir%20branches%3B%20it%20would%20need%20a%20dung%20coating%20for%20use.Charlie%20Kennard
Charlie's projects include work that draws from other weaving traditions as well, including skeps and beehive styles that originated in a number of European cultures. His reputation has even connected him to the contemporary art world. When renowned kinetic sculptor
Reuben Margolin
 was searching for the right materials for his
Tule Wave
2010 installation at the
David Brower Center
, he turned to Charlie for help. "We live in a world where it's easier to buy aluminum and plastic at the corner store than it is to use material that grows under our nose," said Reuben. "Although I knew that tule reed was used extensively by California Indians, and I had a hunch it might be both light and rigid enough for this sculpture, I am embarrassed to admit I wasn't sure what it looked like. I called my dad,
Malcolm Margolin
(author of the ground-breaking classic
The Ohlone Way
), who suggested I call artist Charlie Kennard."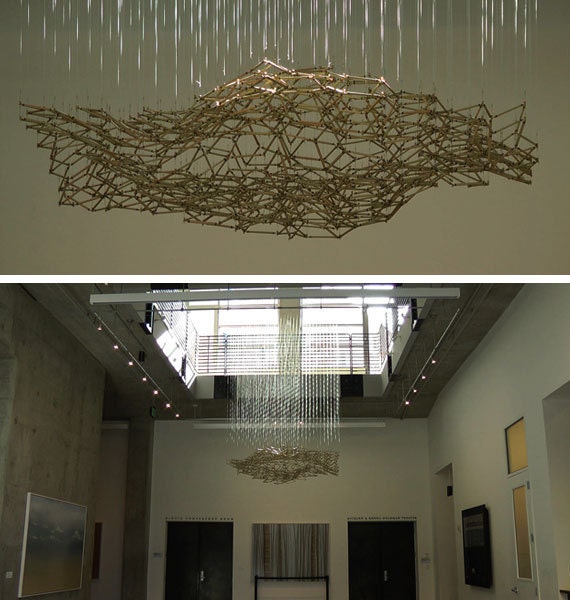 Chris%20Potter
Charlie donated a bundle of tules for the sculpture. "I thanked Charlie and left with a ten-foot long bundle containing hundreds of stalks. It smelled delicious the whole drive home," said Reuben. Reuben and his team built the sculpture out of 1140 separate sections of tule that move and flow like the water from which they were harvested. With such a variety of projects, what does Charlie enjoy the most? "I love making things, but it's the habitat restoration work I do that is really where my heart is," said Charlie. He currently is involved with four restoration projects, including one on public school property. He also works directly with school children, using basketry to encourage learning about native plants and caring for the natural ecology of the area. "I take collections of baskets and plants into classrooms and lead summer programs. Many students find basket-making very difficult at first, but they are amazed to hold in their hands a basket they made themselves just an hour and a half later!"