by Katie Hawley
Because there's no competing with timeless.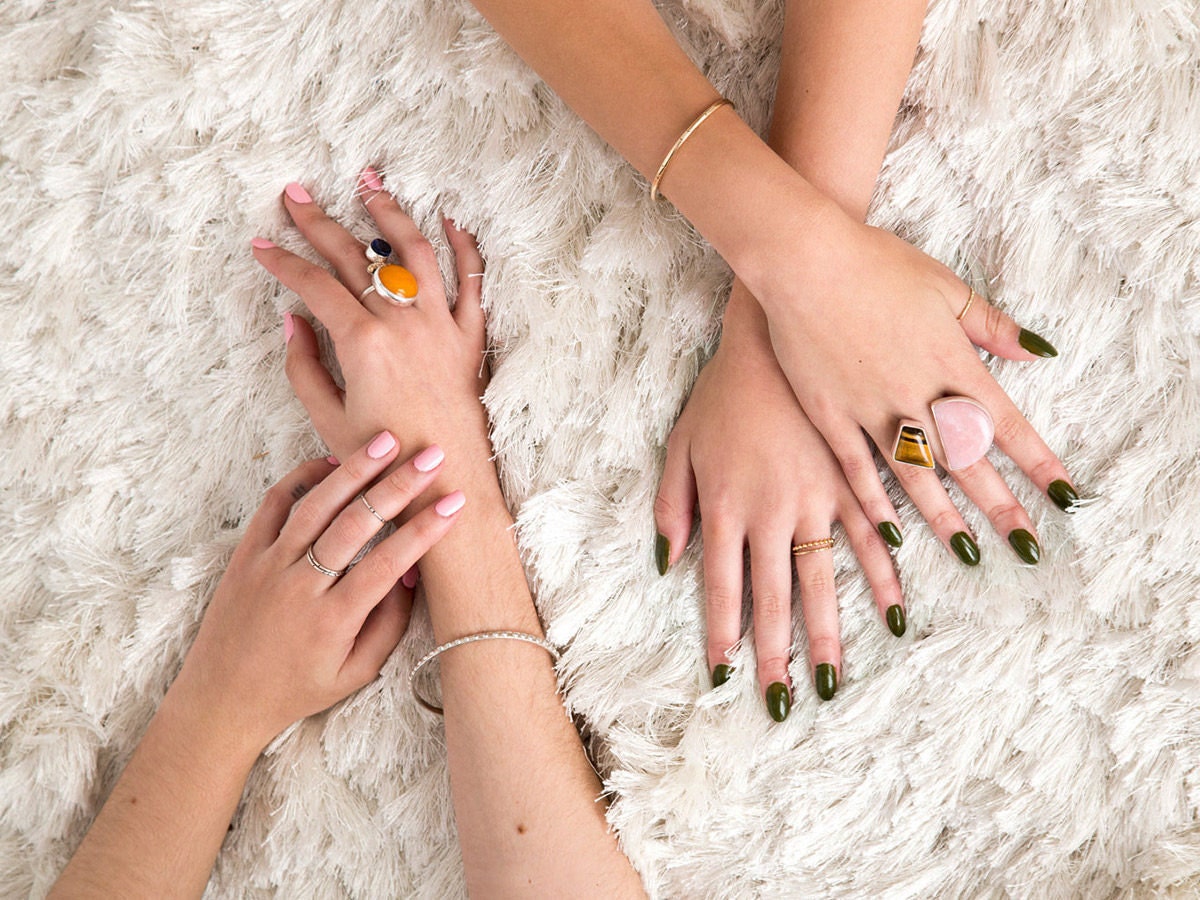 From chokers and fanny packs to athletic slides and scrunchies, when it comes to unmistakably of-its-time fashion, there's no denying that the '90s delivered. No matter how you feel about the recent resurgence of
teeny-tiny sunglasses
, there's something deeply satisfying about seeing some of our favorite looks from the decade that brought us both
Friends
and "The Macarena" come around again—often in updated, fully 2018-ready interpretations. This fall, the hottest jewelry styles on the street revive and reinterpret some of the most classic of '90s styles, and the results are both nostalgia-inducing and refreshingly wearable. Which one will you bring back?
Gold chains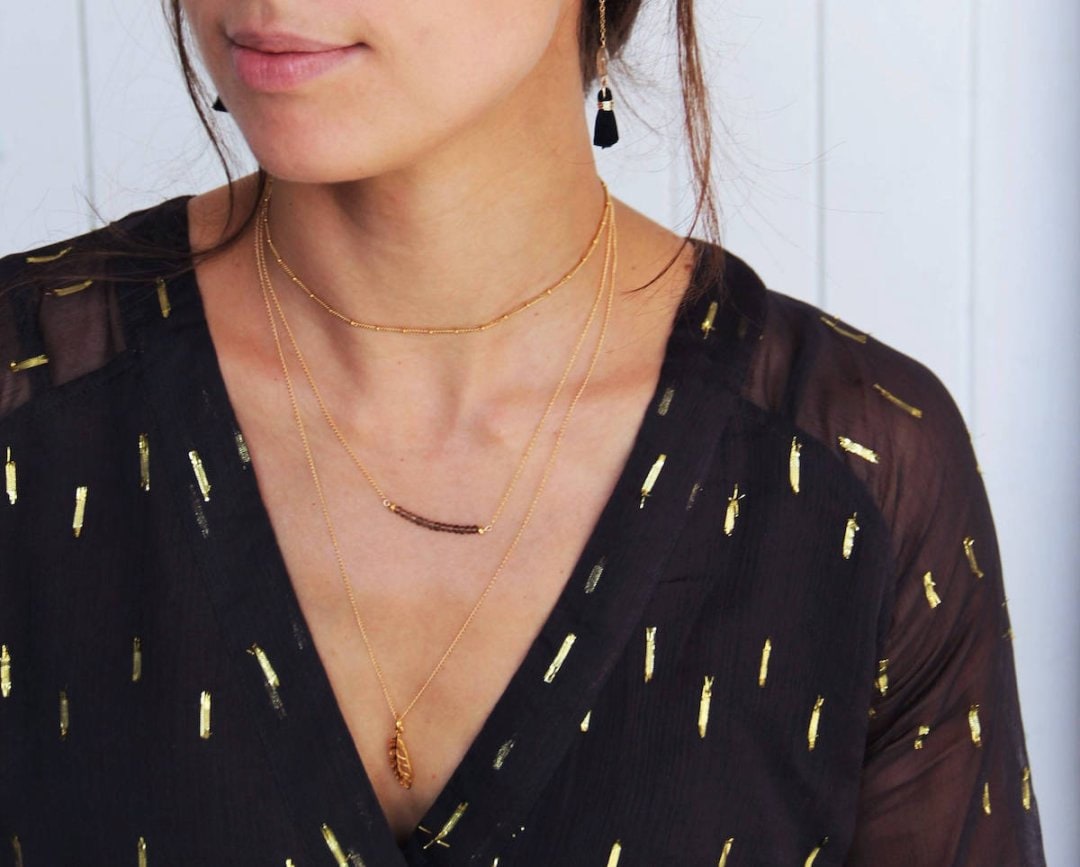 >
Virtually clash-proof and therefore ideal for everyday wear, dainty gold chain necklaces are the plain white T-shirts of the jewelry world. Available in assorted lengths, these
layering pieces
from Nantes, France-based
Myo Jewel
offer an understated take on their pre-millennial predecessors, whether you went for chunky, hip-hop–inspired chains or ultra-feminine, personalized pendants. They're minimalist, delicate, and guaranteed to never go out of style.
Cocktail rings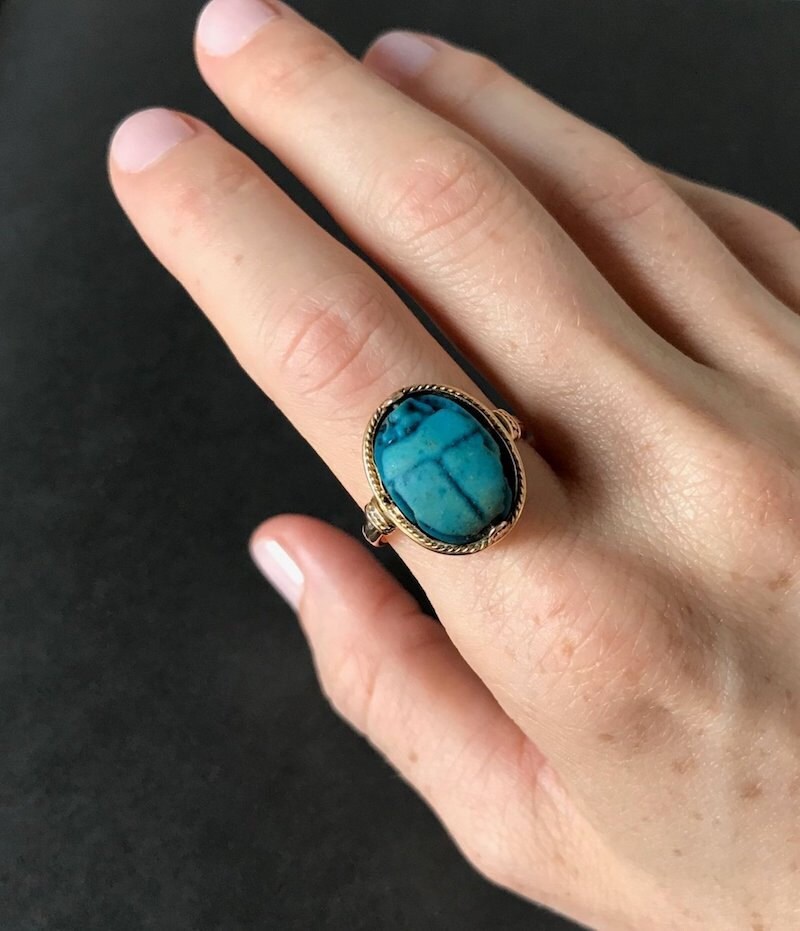 >
The perfect pièce de résistance for any work happy hour or weekend brunch outfit? A bold, look-at-me cocktail ring that's certain to spark conversation. This '
40s-era example
from Brooklyn's
Eddie & Rose
features a turquoise-hued stone carved with a scarab—a popular motif for jewelry, amulets, and official seals since the days of ancient Egypt. Doesn't get any more old-school than that!
Hoop earrings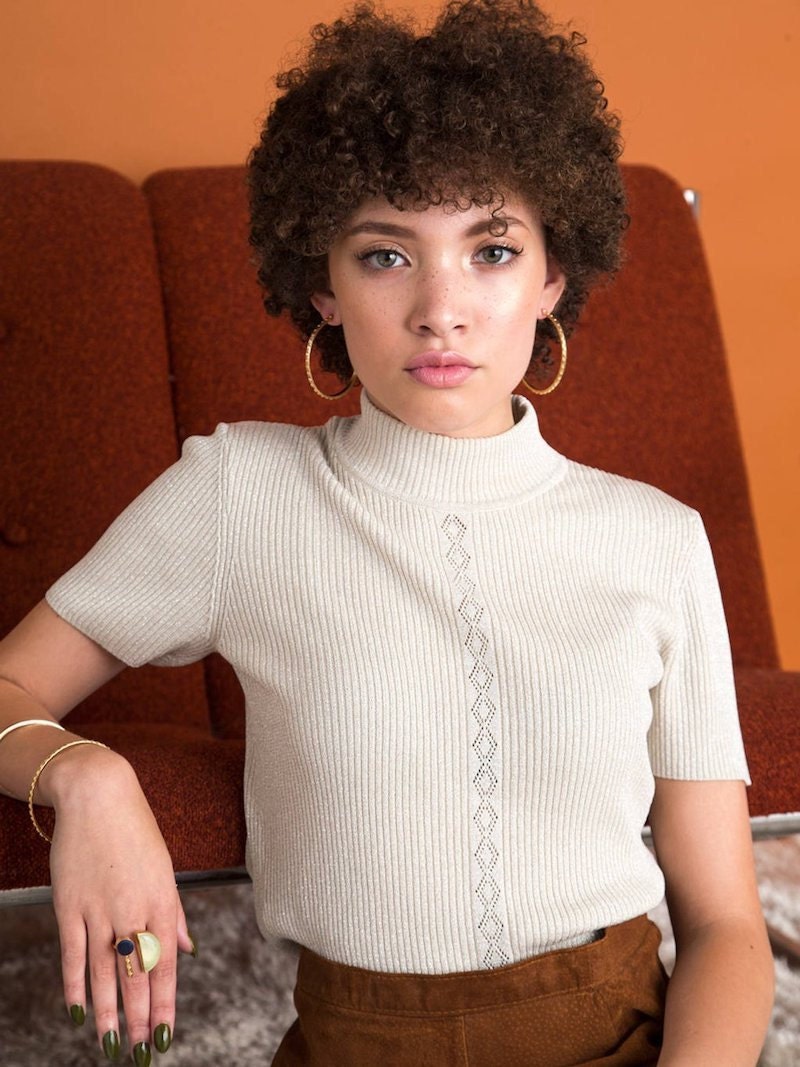 >
When it comes to hoops, we're not afraid to go big. And truth be told, we never stopped sporting these oversized face-framers, so we're extra-delighted to see them topping the list of popular pieces for fall. For a modern take on the time-tested trend, consider opting for some surface texture—like the dotted finish of these
gold danglers
from
Soft Gold Co
, made by hand in Pittsburgh, PA.
Lockets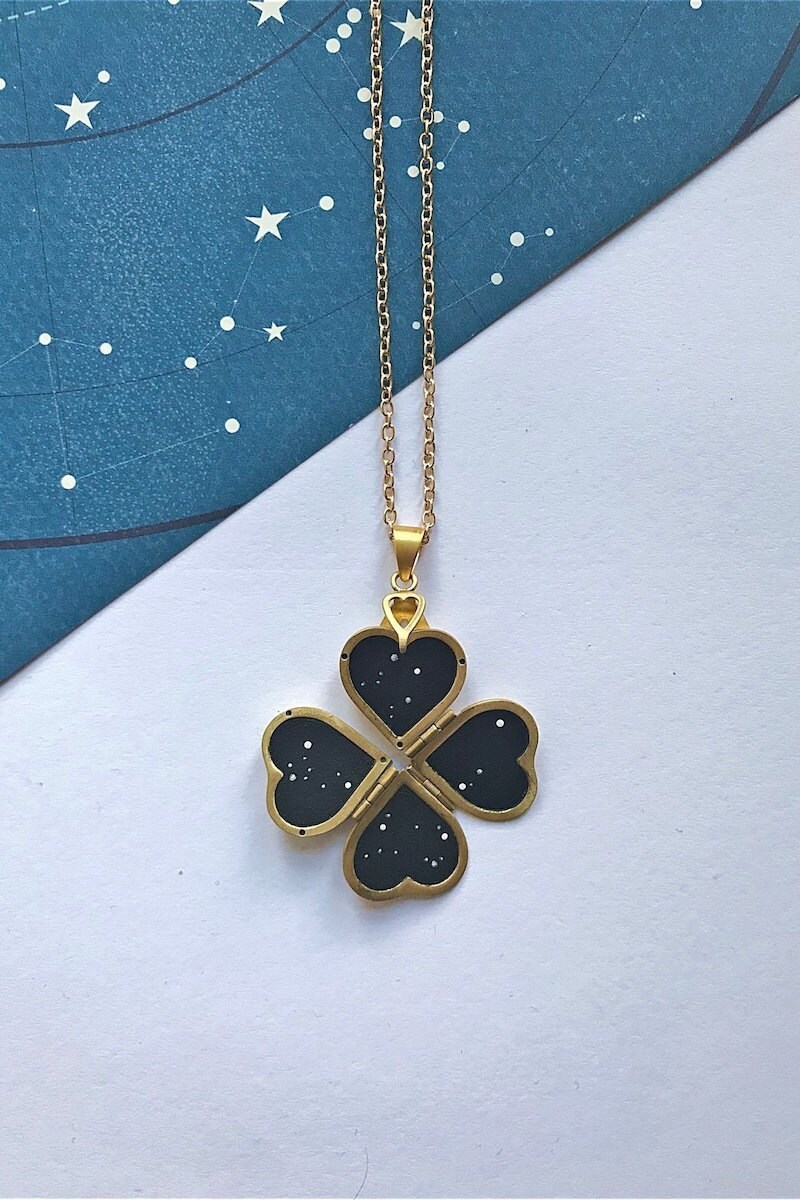 >
First popular in the Victorian era and coming in and out of vogue plenty of times since then, lockets provide the ultimate romantic vessel for keeping photos and other treasured keepsakes (literally) close to your heart. Available in both gold and silver, this hand-painted
heart-shaped locket
from Edinburgh's
Willow
is the perfect present-day version for any avid stargazer or zodiac buff. Customize it with the four star signs of your choosing, be it to commemorate your girl squad's individual signs or to celebrate the birth dates of your babies.
Pearls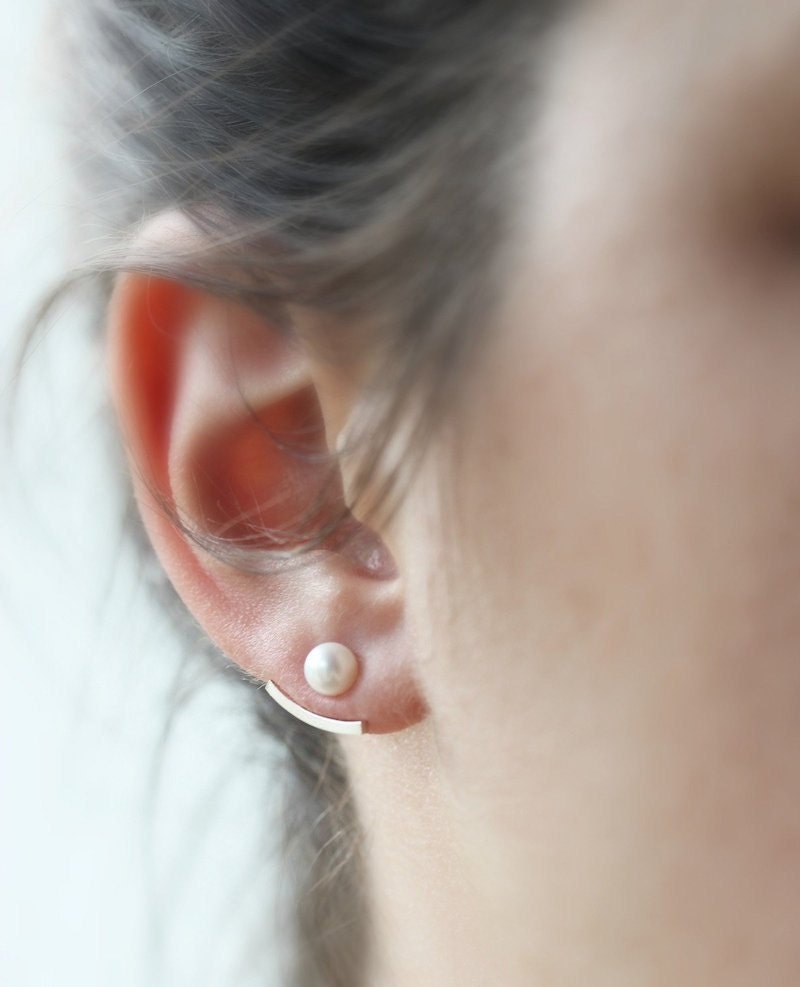 >
Enjoying a rise in popularity since
last fall
, pearls are holding strong this season. But remember, we're not talking about the strands your grandma wore—today's pearls are refreshingly contemporary. For proof, look no further than these modern
ear jackets
made in Montreal by the biologist-turned-jeweler behind
Le Cubicule
. Available in both sterling silver and gold-filled versions, they're a less-preppy, more-edgy presentation of June's beloved birthstone.
Charm bracelets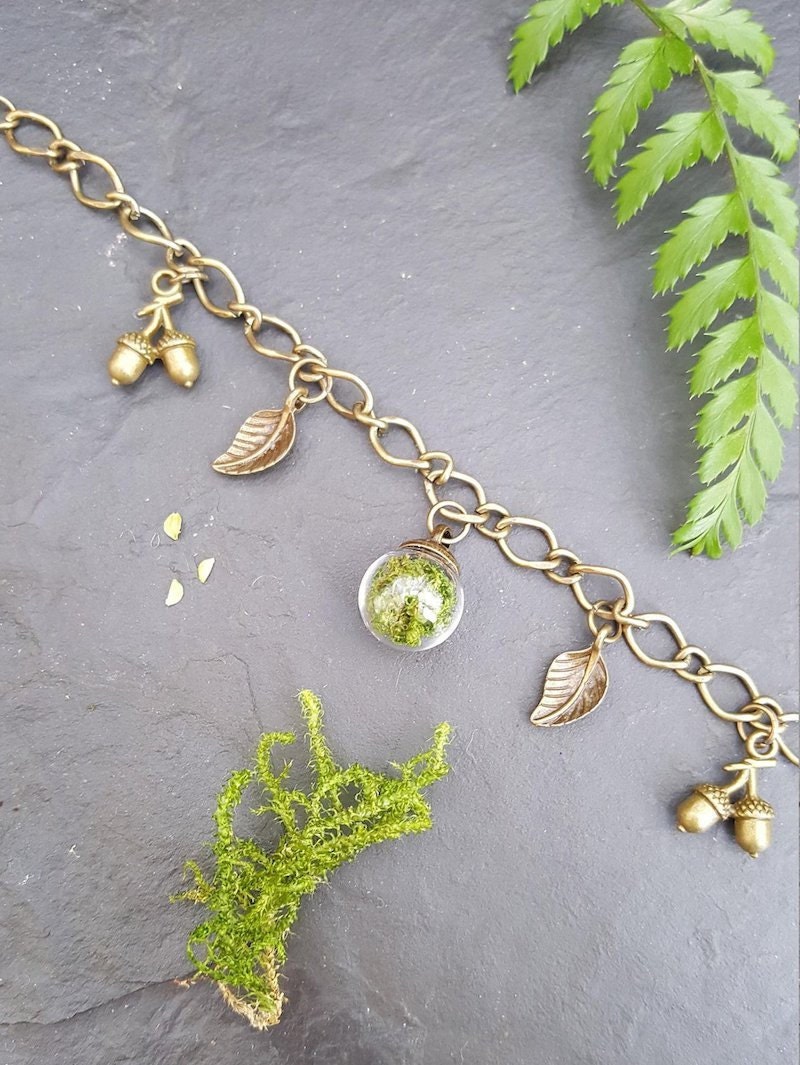 >
Throwing it back to the days of trading charms in the schoolyard, charm bracelets are back on the jewelry scene in a big way this season. And thanks to an ample supply of readymade options, you can showcase your unique personal style without waiting to collect all the just-right add-ons in real time. Case in point? This
terrarium charm bracelet
from
The Butterfly and Toadstool
, made with real forest moss from Scotland and tiny brass leaf and acorn charms. It's where nostalgia meets nature, and the perfect way to keep a piece of the great outdoors with you year-round.