Achieve the summer's trending-yet-timeless coastal grandmother aesthetic one classic core piece at a time.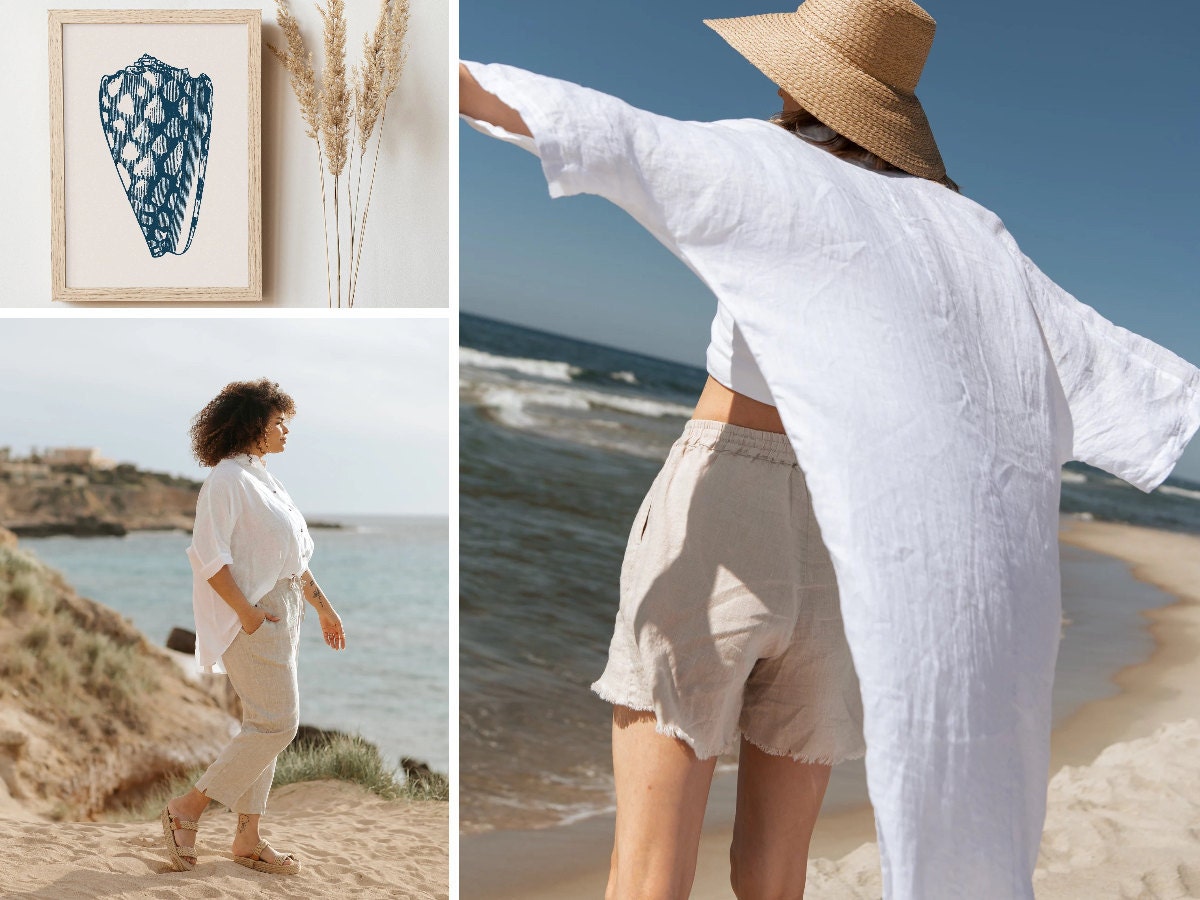 Lately it seems everyone's talking about coastal grandmother style, and while the term coastal grandma may be new, the beachy, laid-back aesthetic it describes definitely isn't. In fact, its comforting familiarity—recall the striped button downs and lightweight linens favored by the 50-something leading ladies of nineties rom-coms—is a big part of what makes it so appealing. The breakaway style icons of the summer, coastal grandmothers are inspiring shoppers of all ages to don sun hats, flowy layers, and preppy stripes, and add some charming coastal decor to their homes, too.
So how do you become a coastal grandma, and recreate her distinctive brand of casual-chic? The coastal grandmother aesthetic is all about functional fashion, effortless grace, and lived-in luxury, for our homes and wardrobes alike. It's simple but never boring, thanks to a just-right mix of classic staples and quirky touches (think: terrazzo sea glass coasters). Ready to ride the wave? We're breaking the style down into a handful of steps anyone can master—proximity to the seaside not required. Read on to channel your inner coastal grandma, one easy, breezy piece at a time.
1. Coastal grandmothers layer on the linen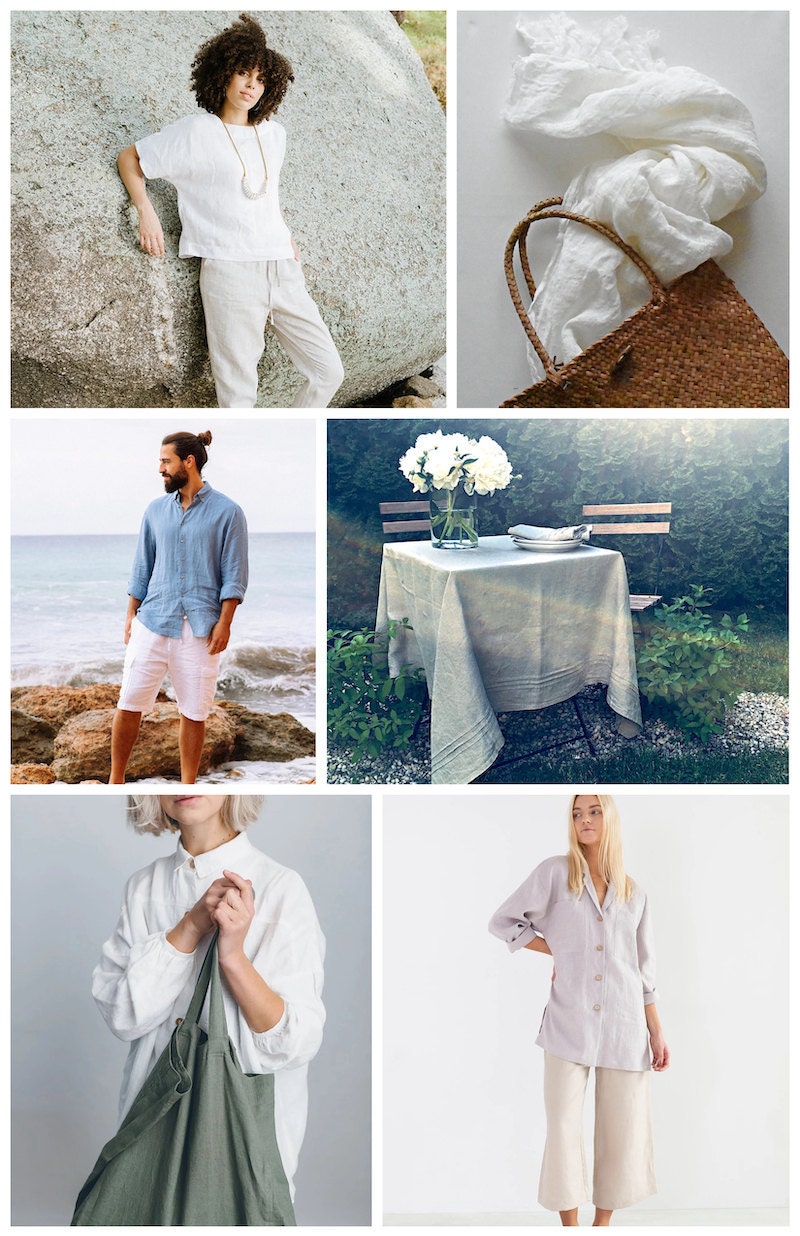 If there's one fabric that perfectly captures the spirit of coastal grandmother style, it's linen. This summertime standby finds its charm in its comfortably rumpled texture, yet manages to feel fresh and luxurious all the while. Anchor your look in linen separates like a loose button-down shirt or boxy top, paired with super-versatile white linen pants (a hardworking hero of the coastal grandmother wardrobe!). Toss a gingham blanket in your lightweight tote, and you're ready for a picture-perfect picnic in the park.
2. Stock up on stripes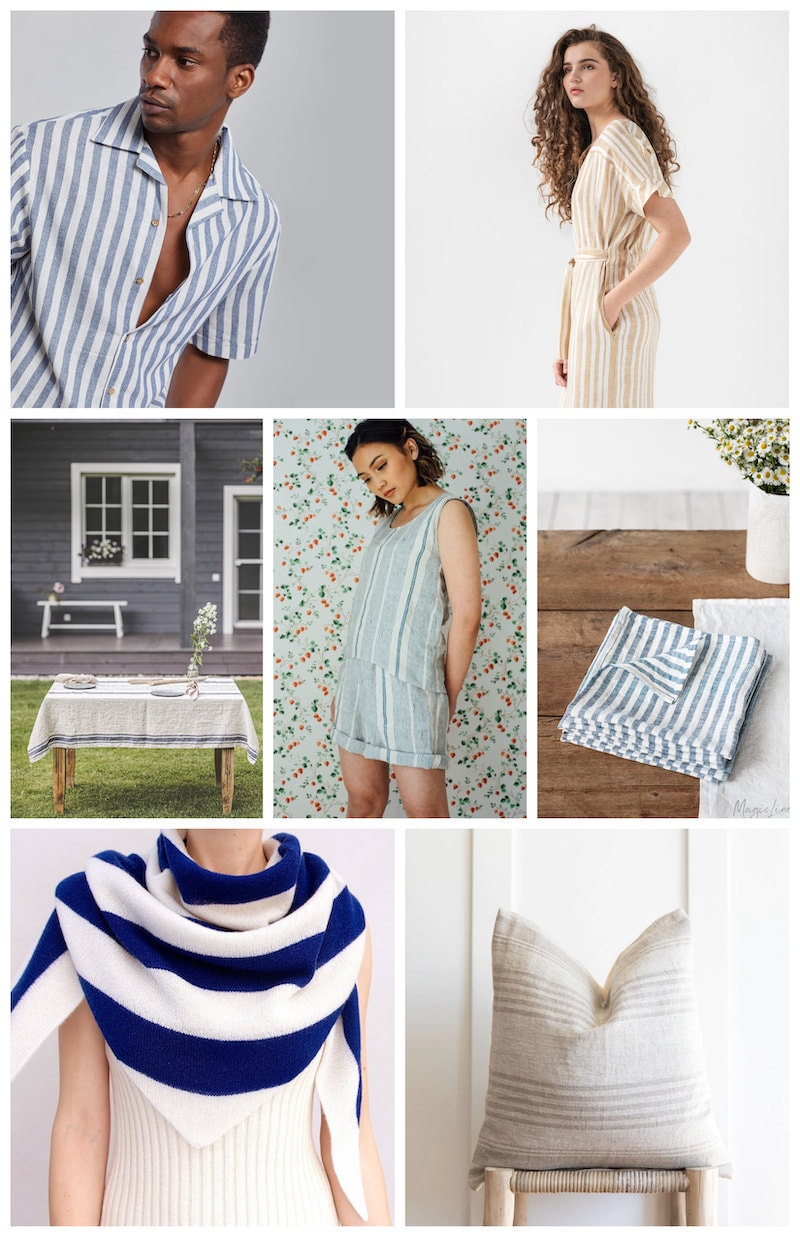 Nod to nautical with striped styles suggestive of days spent by the sea. Subtle stripes evoke a soft, casual romance, while bolder lines channel collegiate vibes. Make a splash with a striped linen tank, marine-striped men's shirt, or playful vintage striped shorts, which coordinate effortlessly with your favorite pair of denim—or opt for a simple linen dress in a goes-with-everything neutral stripe. Top it off with an ultra-soft cashmere triangle scarf serving serious sailor style—and don't forget to pick up a matching striped pillow or two for the couch.
3. Opt for cotton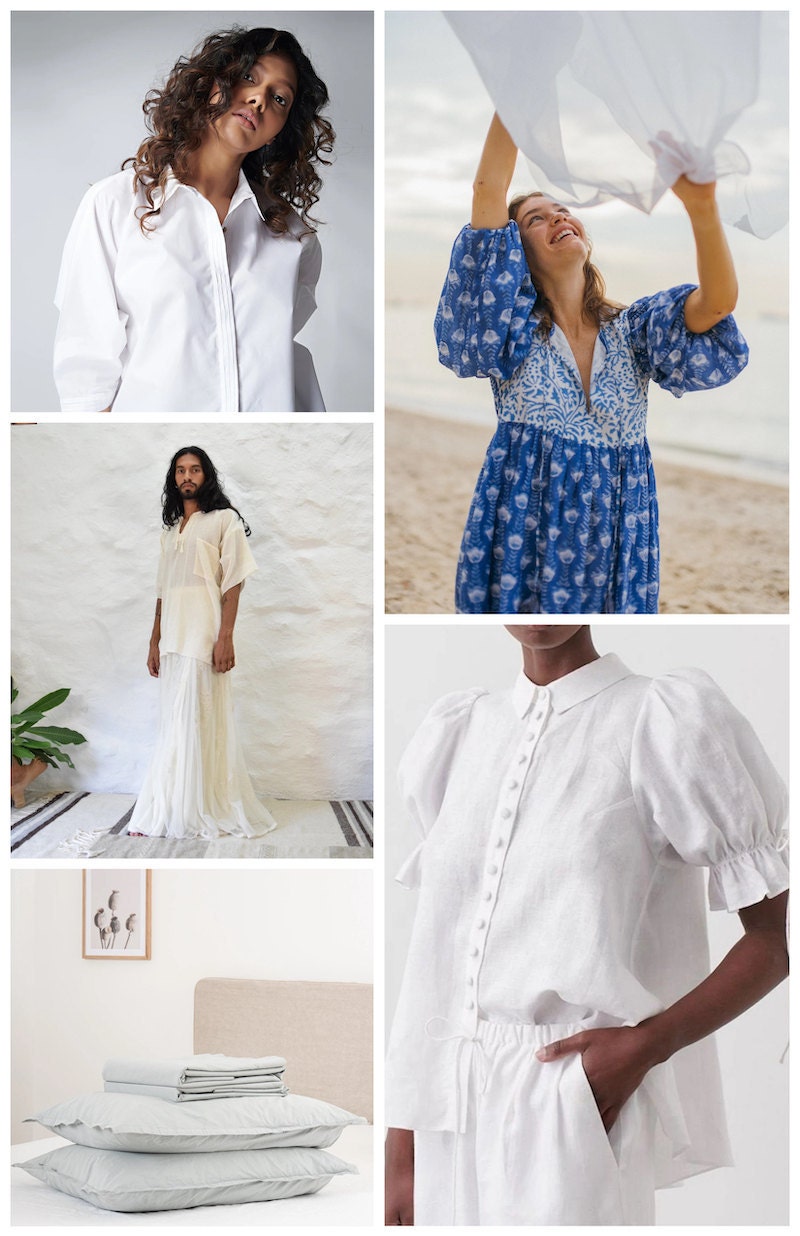 Another quintessentially coastal grandmother style, cotton takes its inspiration from sailcloth tents and boating apparel. Freshly starched cotton, like a puffy-sleeved button-down blouse, provides a crisp, tailored contrast to more relaxed linens in your closet, while transparent sheer layers like this one-of-a-kind vintage stunner lend an ethereal feel to any outfit. And when it comes to your choice of hues, a pure white palette feels equally fresh for your wardrobe or abode. Case in point? A brand new set of percale or Egyptian cotton sheets.
4. Seek some shade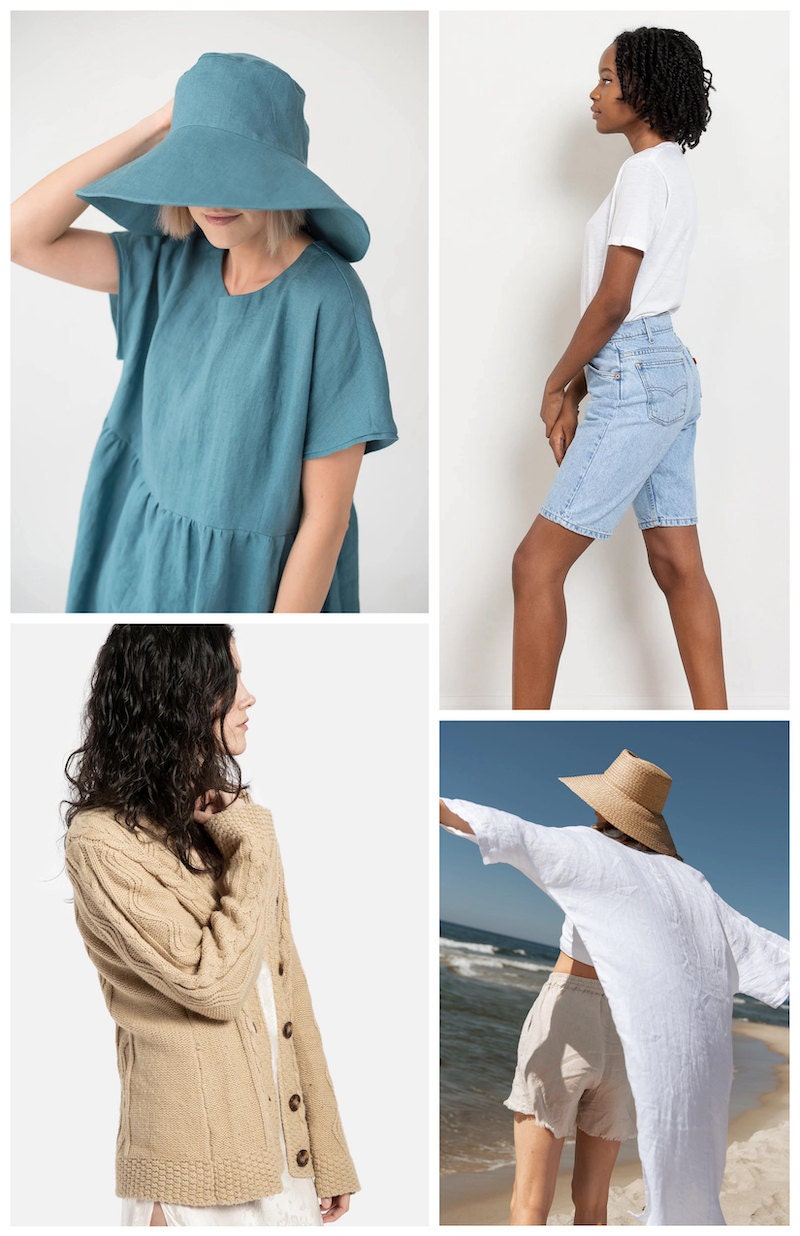 Just as important as enjoying the sunshine? Covering up! Take fashionable precautions with the help of a generously proportioned coverup that can double as a dress come dinnertime, a punchy blue sun hat, or vintage '90s denim shorts in a slightly longer length for extra coverage. Last but not least, coastal grandmothers always have a warm layer at hand. Keep cozy with a nostalgic cable knit cardigan, or an easy-to-throw-on knit shrug sweater that's ready to stand up to even the chilliest AC.
5. Embrace natural textures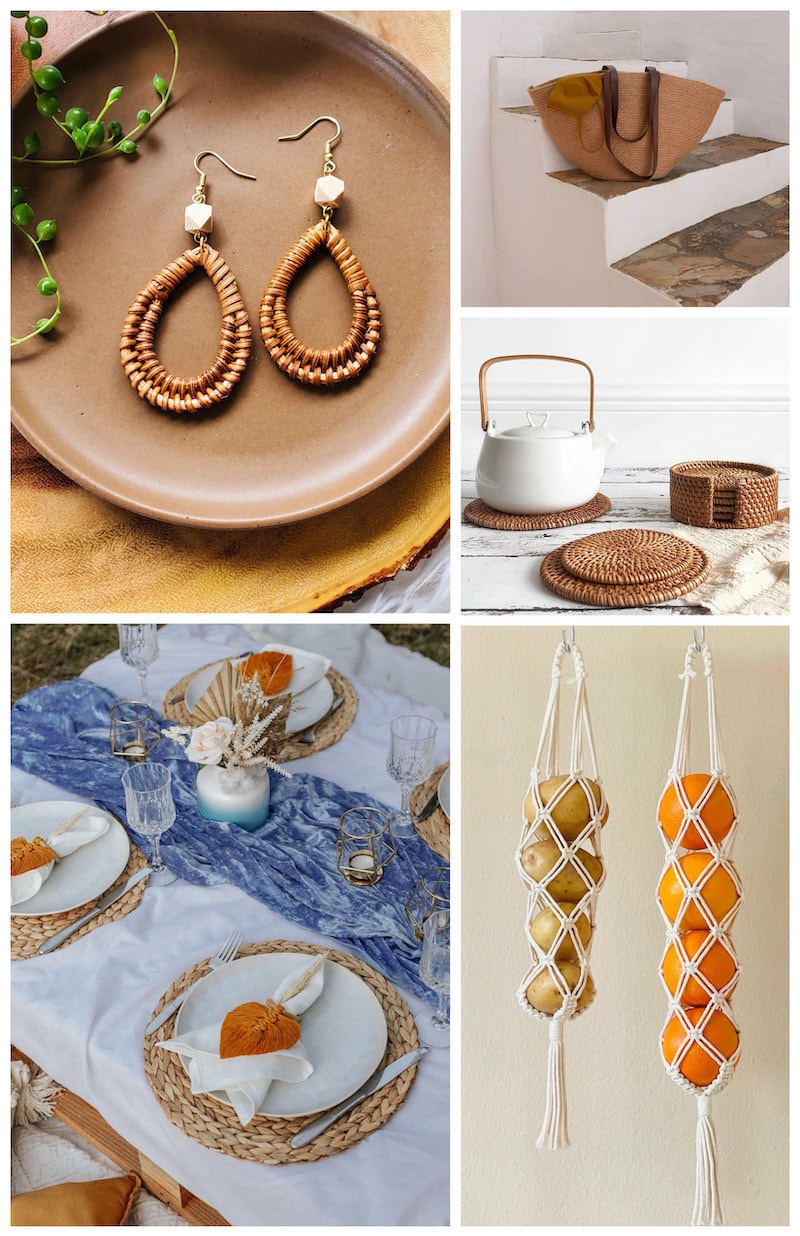 Coastal grandmother style relies heavily on natural materials like linen, jute, and wicker. Whether filling a basket with fresh-from-the-farmstand produce or accessorizing their ensemble of the day, these style mavens are no strangers to earthy textures. Follow their lead and accent your outfit with a pair of rattan and wood dangle earrings, or add a touch of beachy interest to your home with woven coasters, a linen table runner, or a hanging macramé fruit holder.
6. Coastal grandmothers love a blue and white focus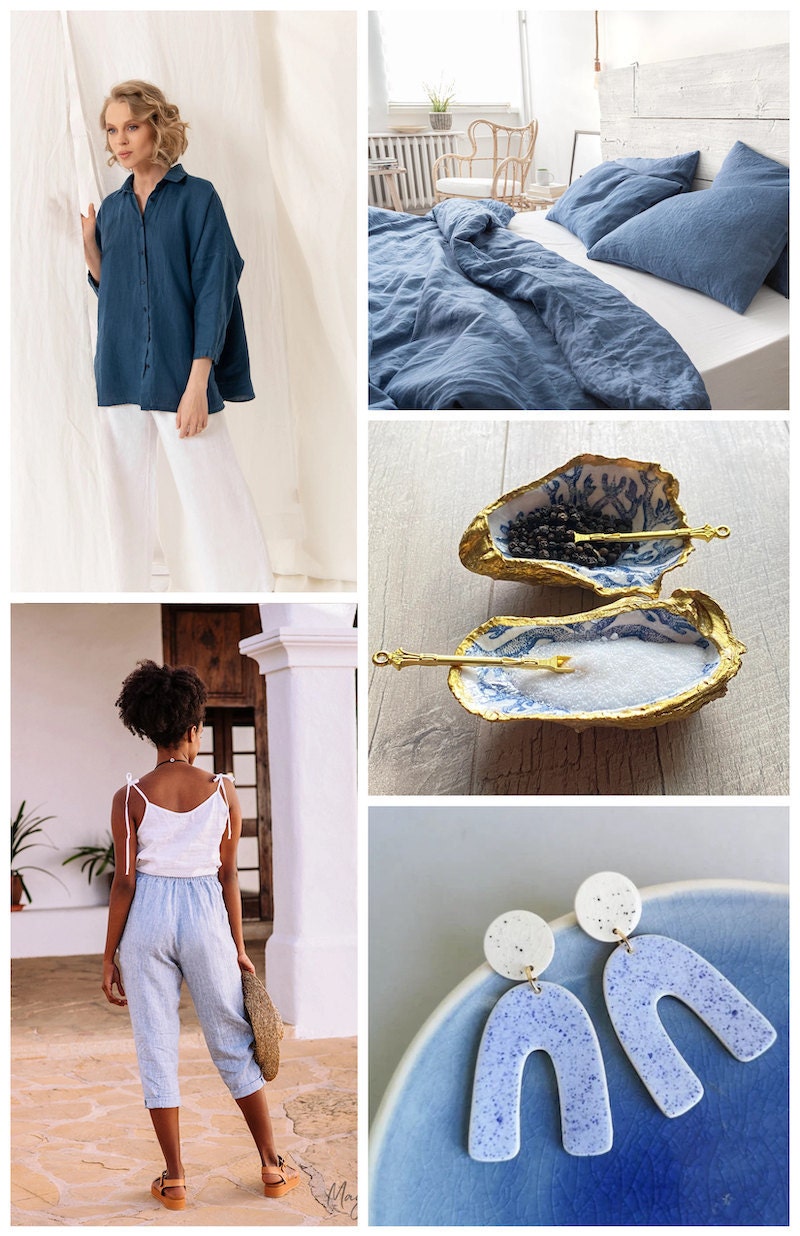 For a surefire shortcut to coastal style success, stick to a blue and white palette—a classic color combo that evokes the calming, carefree feel of the sea. Bleached cottons, indigo shades, and subtle seersucker stripes are the building blocks of a light and breezy look for your coastal decor or summer closet. At home, opt for breathable blue linen bedding or an extra-special set of oyster-shell spice dishes for the kitchen. Then add some interest to your wardrobe with an oversized linen blouse that can double as a light jacket over a crisp white cotton dress with statement shoulders.
7. Bring in the beach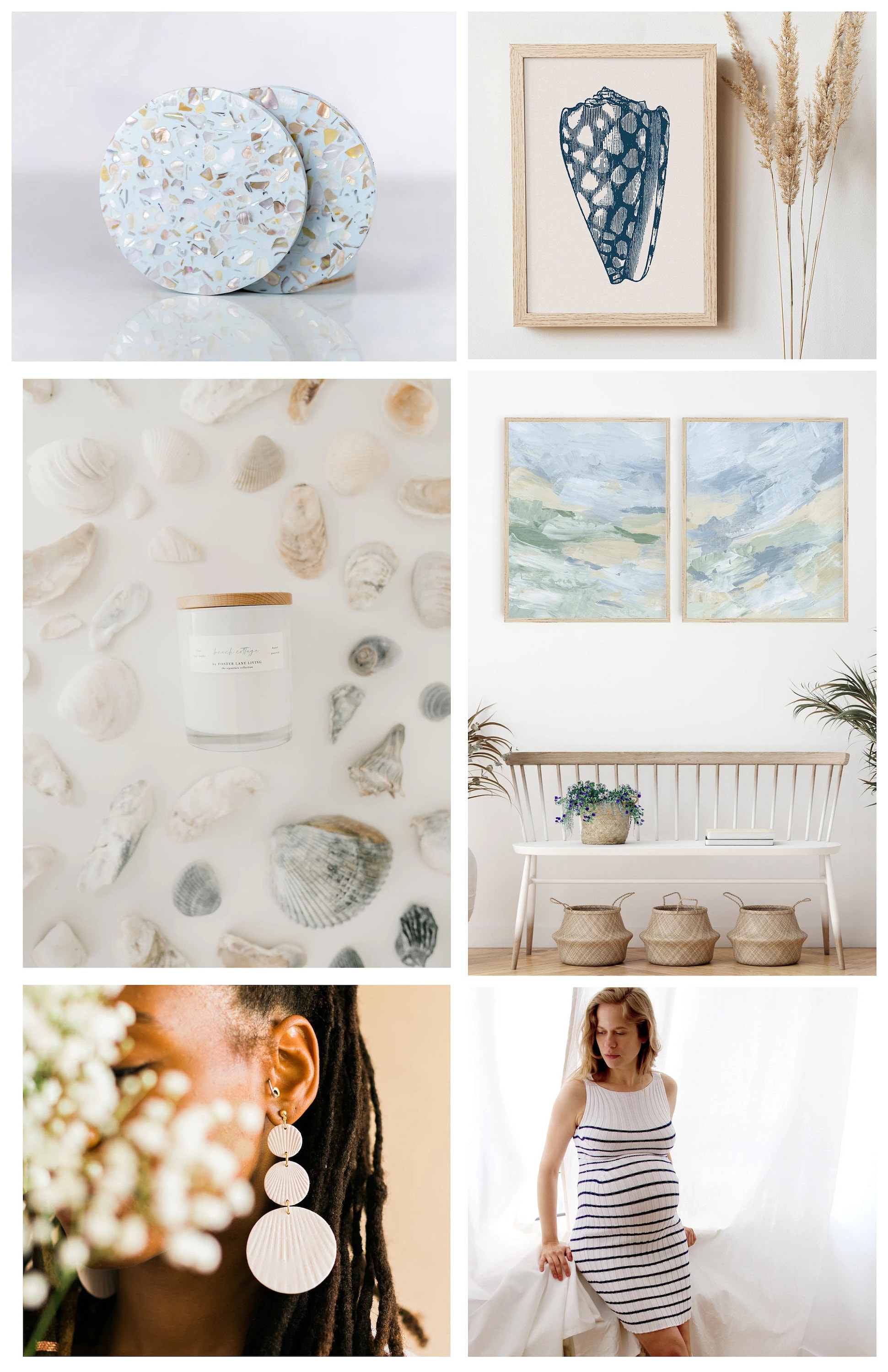 Whether or not you live near the sea, you can channel the feel of the coast by surrounding yourself with beachy finds—and dressing the part, too. Even landlocked shoppers will hear the call of the ocean as they light a beach cottage candle, or put a set of sea glass coasters on display. Set a serene scene with beach-inspired artwork—while wearing nautical stripes and seashell-shaped accessories, of course—and you'll practically feel the sand between your toes.
8. Savor the moment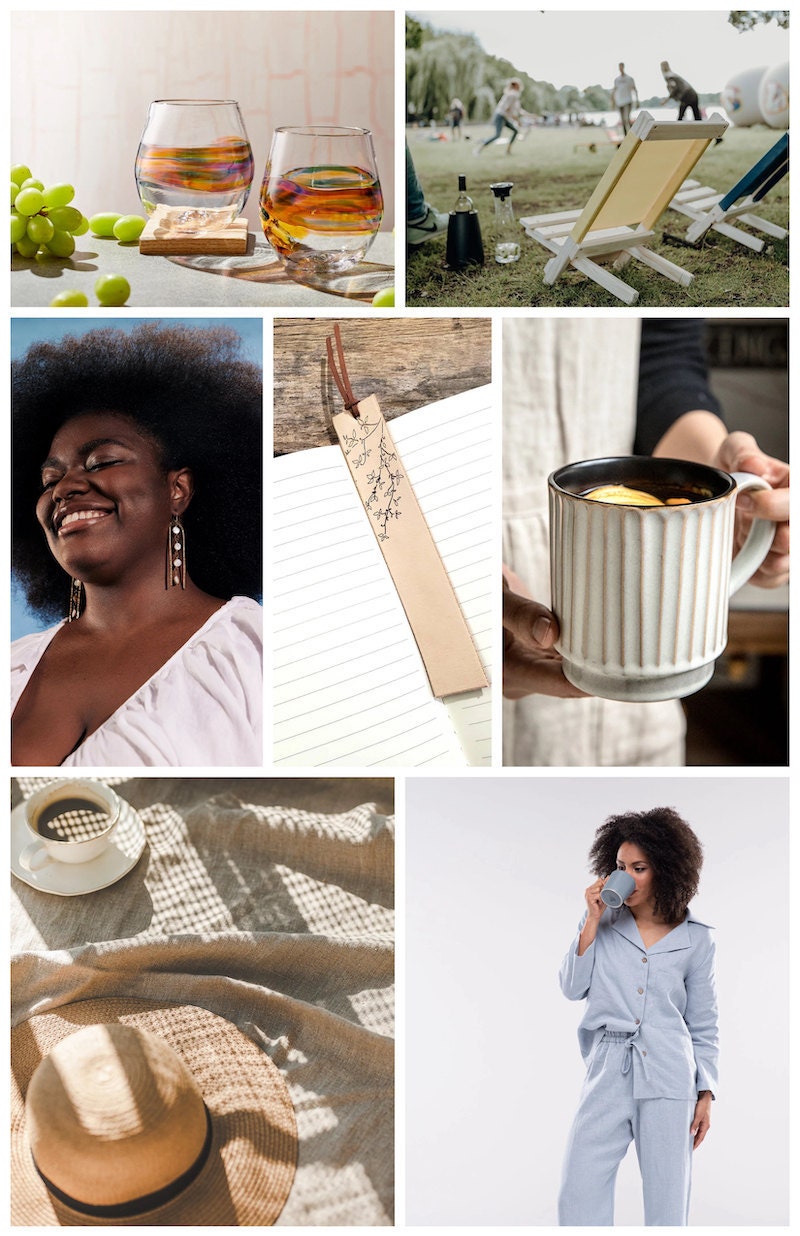 Coastal grandmothers plan their own schedules, taking pleasure in the small details that make up a day—and even if you don't have the luxury of ample free time, you too can channel the energy of a happily unhurried retiree with a few key finds. Elevate the everyday with a lovely leather bookmark and a handmade ceramic mug, or turn entertaining into an art form with beautiful pieces like a live-edge charcuterie board and tasteful beach chairs. Take the extra minute to put on a stunning pair of mother of pearl earrings, and indulge in some restorative downtime with a cozy pajama set.
Bonus tip: Add some fun crustacean flavor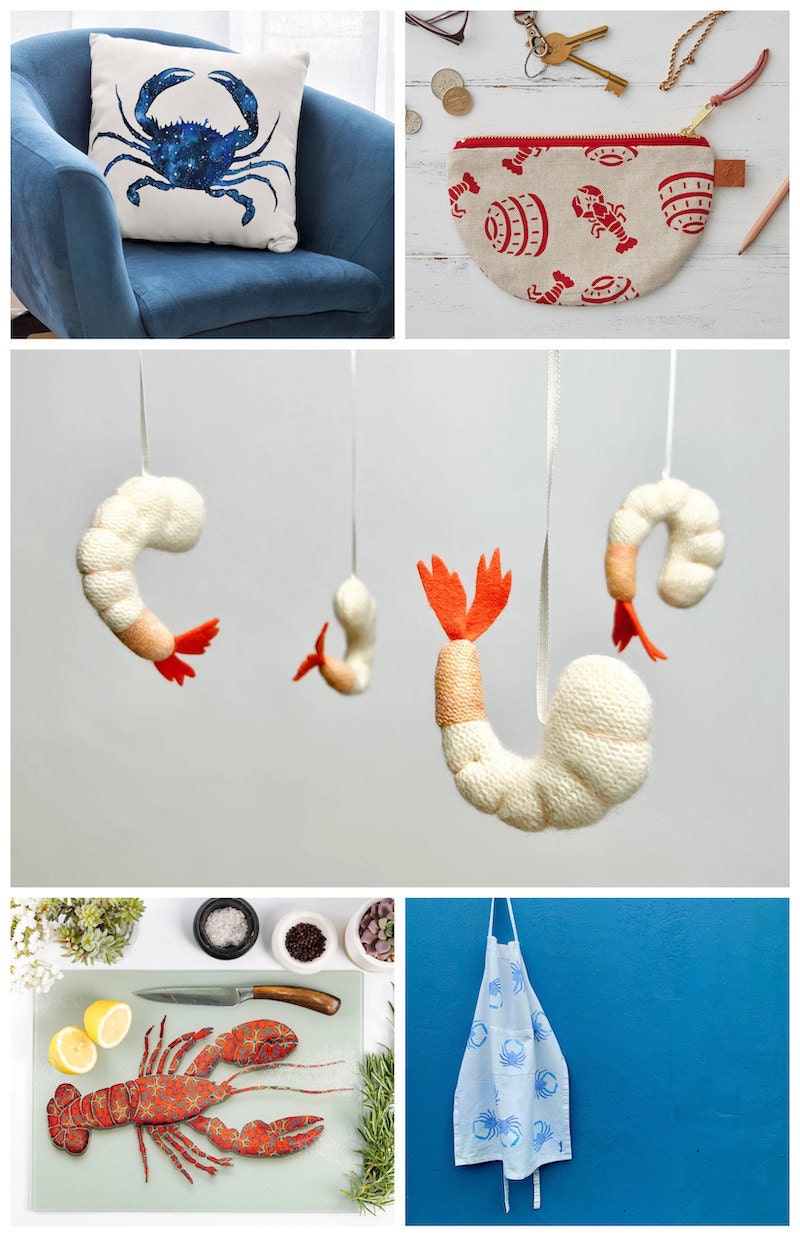 Dial up the playful summertime vibes with the fresh-caught trend we can't get enough of: crustaceancore! Featuring motifs of lobsters, crabs, and shrimp, these seaworthy finds add a pop of personality to more traditional coastal looks. Consider livening up your space with a lobster cutting board, blue crab apron, or kid-friendly shrimp mobile—just don't blame us when you start craving scampi.