by Diana Keeler
From a woodworker and a weaver working together to a bag-design dream team, these Etsy makers found camaraderie in the creative process.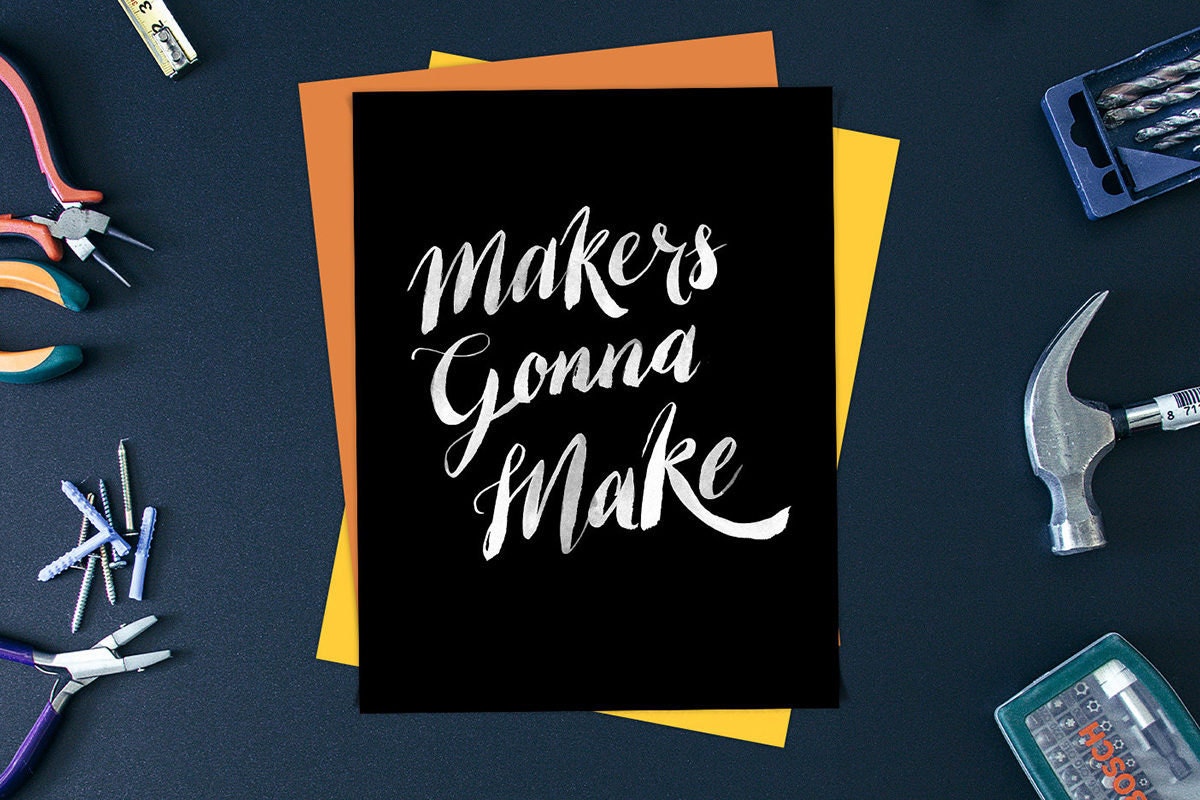 One of the many benefits of owning a small business is the independence — the flipside, of course, being the countless hours spent working solo in the studio.
Creative collaborations
allow makers to step out of their own heads (and workrooms) to explore another artist's ideas and techniques. The result? Singular work that could only be the product of two minds working together — and a treasure for shoppers in search of something truly unique.
We reached out to Etsy artists and makers about their favorite collaborations.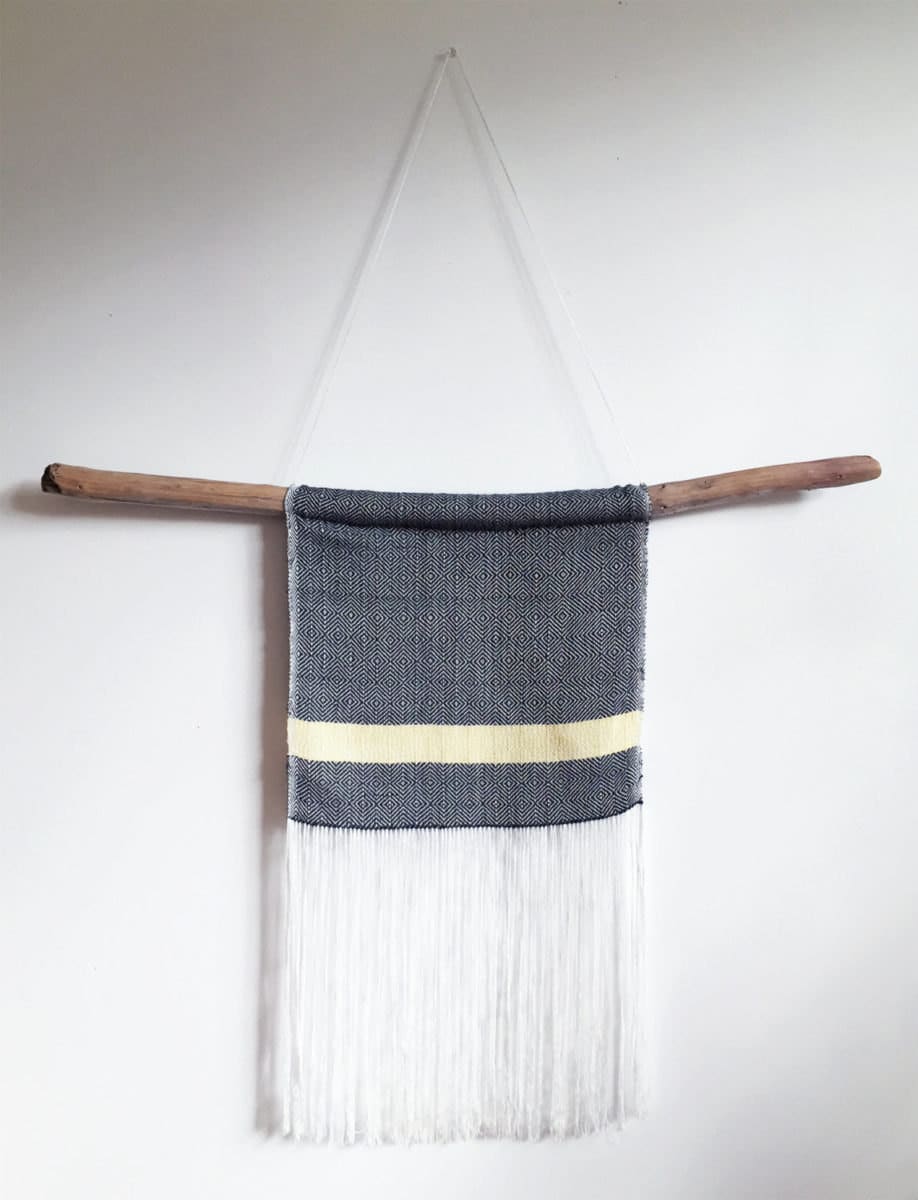 When
Rachel Dhawan and Aaron Reaume of Blisscraft & Brazen
left their close-knit community of makers in Montreal for a more bucolic setting 70 miles north, they didn't leave behind their passion for collaborating. "I'm a huge fan of my talented friends, and my first impulse is a selfish one — to spend time with them, making art with them, so I can bring some of their talented light into my orbit," Rachel says. "We are kind of loners in our studio, but it's nice to balance that with teamwork and getting outside our comfort zone." One recent collaboration that crossed both comfort zones and country borders: a
collection of modern wall hangings and throws
 enhanced with natural materials like driftwood, metal, and white birch, which the Blisscraft crew produced in conjunction with Brooklyn-based 
textile artist Rebecca Daryl Smith
.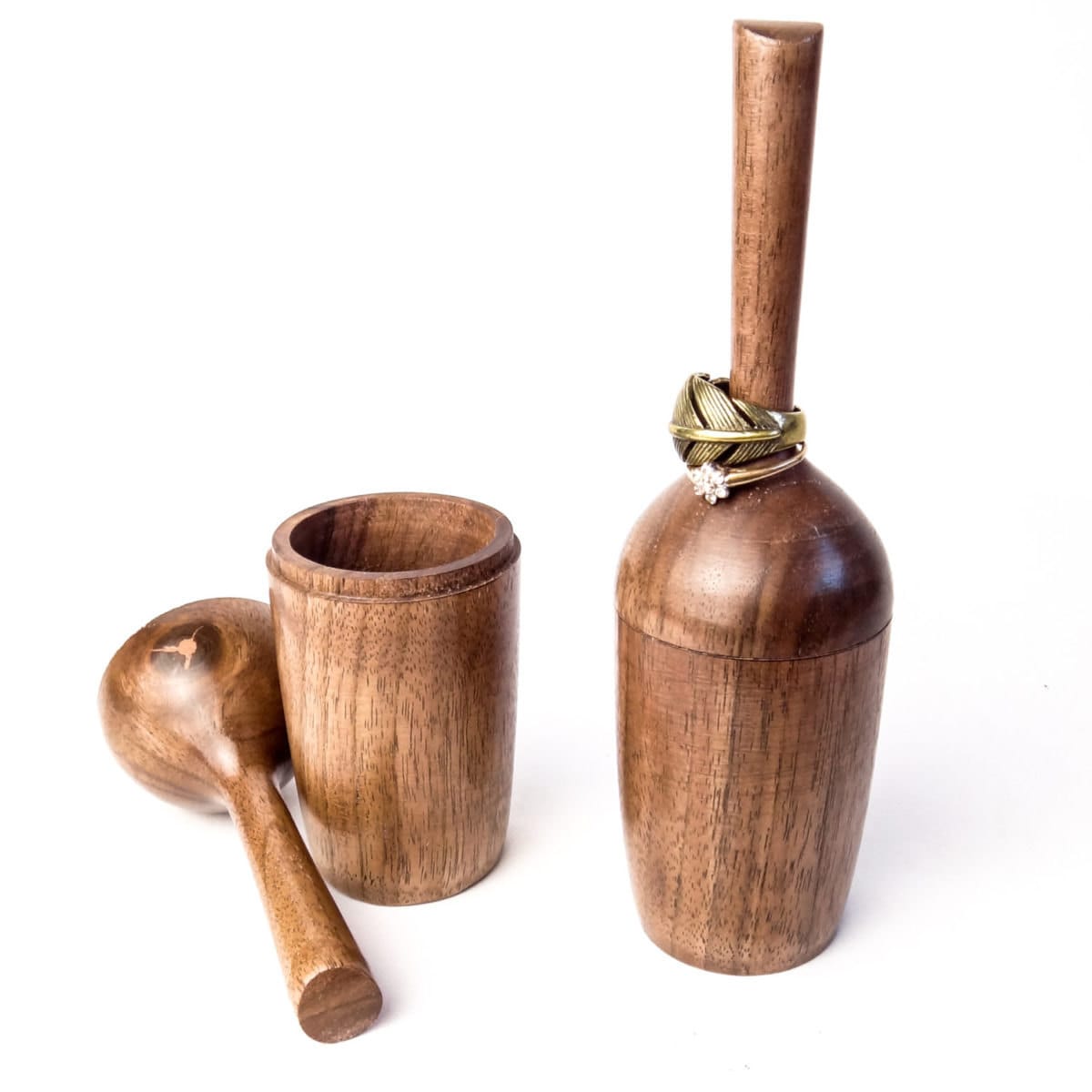 Justin Nelson is a woodworker
, marine officer, and woodland firefighter — and despite these many occupations, collaborations still offer him a vital way to forge connections to his community. "I design and work alone for the majority of the time, so collaborations are a fun way to interact with other makers," he says. "I love how ideas grow in a collaboration, and how the weaknesses of a design that I miss or underestimate are caught by the other person and we can fix those things together." His favorite collaborative piece thus far was a
beautiful turned-wood storage piece for keepsake rings
, made in partnership with
Andrea Panico of Pico Designs
. "Andrea had designed the ring holder, but as a jewelry maker, she didn't have the means to turn it on a lathe," Justin recalls. Creative sparks flew, and
the result is now for sale on Etsy
.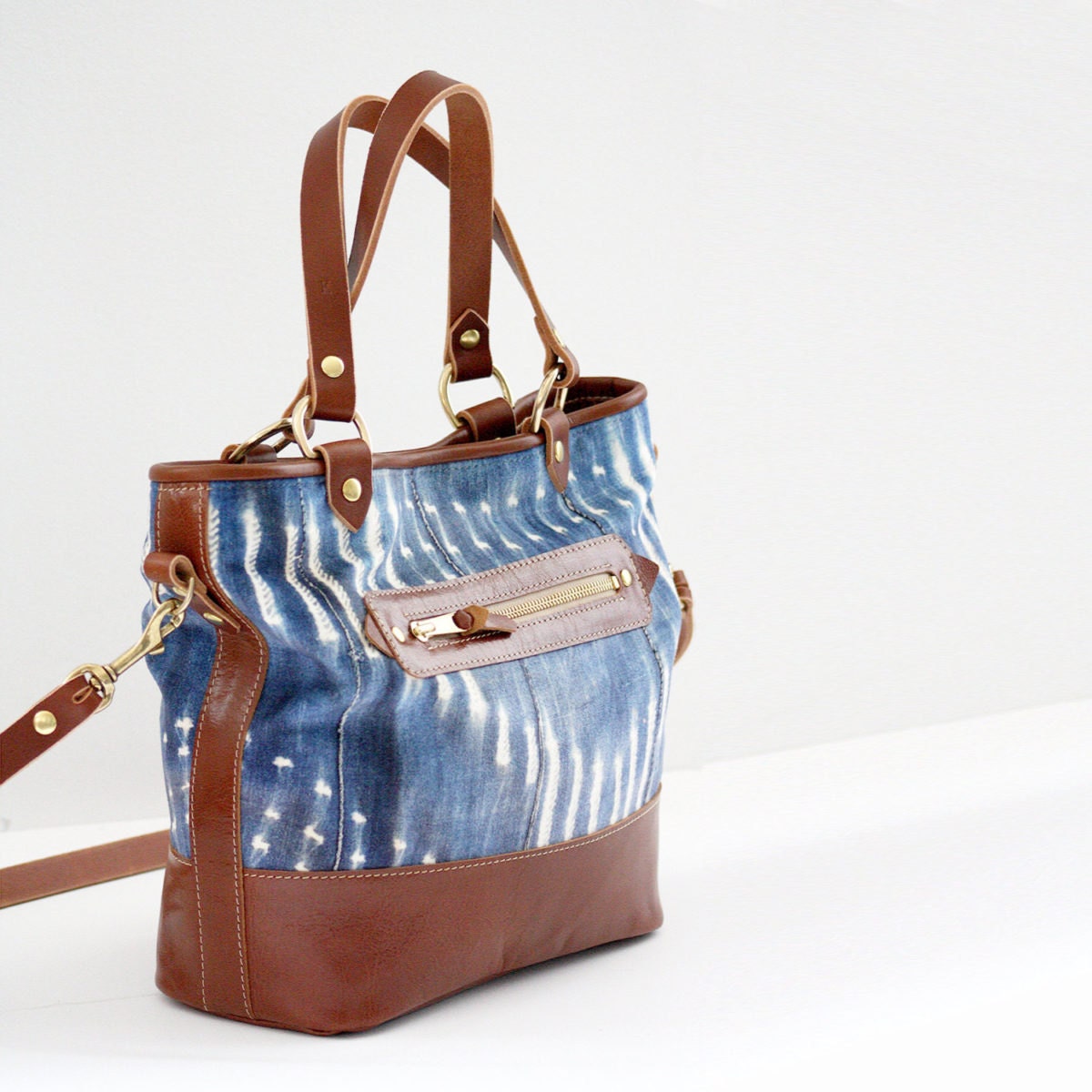 "I've done a lot of collabs over the years, and I love doing them," says
Angie Johnson of I Heart Norwegian Wood
. This designer of luxurious textiles — including clothes and kimonos, wall art, and pillows — recently collaborated on a
mini-collection of purses
 with fellow designer
Kimberly Fletcher
. "I'm forever in love with the collabs I do with Kimberly — we're always on just the same wavelength design-wise, and the quality of her work is exceptional," Angie says. And while Angie has accessories collaborations, ahem, in the bag, she's not stopping there. The designer has 
recently started refurbishing furniture
 and is currently looking to team up with a furniture maker to produce some original designs. "I don't have the skills or tools to create a piece entirely from scratch myself," she says. "That would be the best!"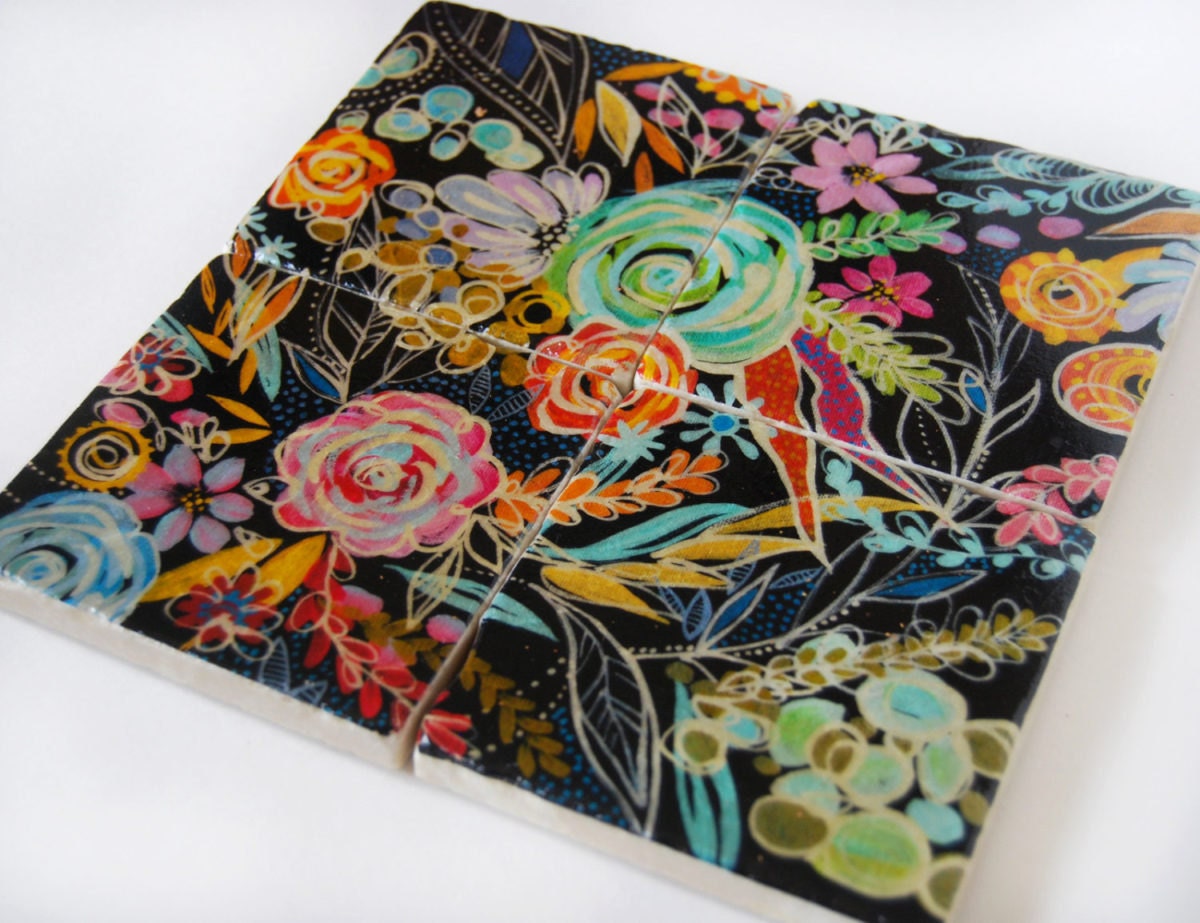 A professional magician-turned-homewares designer, 
Jenny Alexander
 may have traded sleight of hand for handmade goods, but she still finds plenty of enchantment in her new line of work. "There's a type of magic that happens for me when I have the opportunity to collaborate," Jenny says. "A new spark occurs, a new style can be explored, and it feels like a breath of fresh air." Her most fruitful collaboration to date has been with illustrator
Stephanie Corfree
, whom she met at an event in southeast Pennsylvania, where they both live: "I was a fan of Stephanie's work before we met, and the time that we spent together sparked the idea that maybe we could collaborate," she says. From that chance meeting came a collection that incorporates Stephanie's paintings and illustrations with Jenny's forms, like
a set of stone tile coasters embellished with Stephanie's "My Happy Place" artwork
.
What's your favorite Etsy collaboration?