The best downloadable crochet patterns on Etsy—from hand-stitched pillows and cozy hats to DIY decor and awesome amigurumi—are only a click away.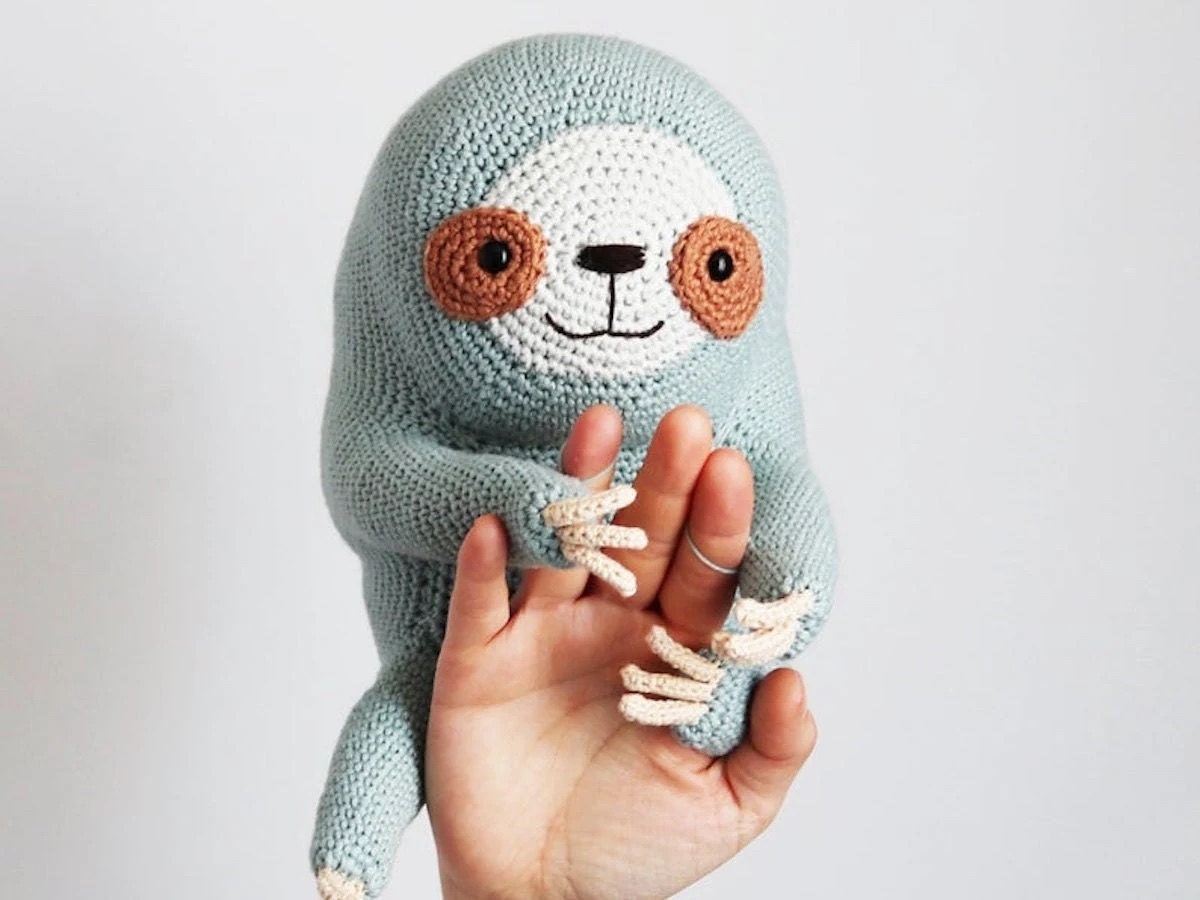 From plush throw pillows and cuddly stuffed critters to stylish storage baskets and chic pocketed tees, there are no limits to what you can create once you get the crochet hooks flying. And whether you're new to the craft or already a master stitcher, there are thousands of creative crochet patterns on Etsy to inspire your next DIY. The real magic of these patterns is not just that they're instantly downloadable, it's how easily they can be personalized. With a massive array of yarn colors, textures, and weights to choose from, you can tweak each tutorial so that the finished product comes out just the way you like it. 
To jump-start—or further inspire—your needlecraft pursuits, we've rounded up some of our favorite downloadable crochet patterns boasting fun fiber flourishes and pleasing-to-produce designs. After purchase, simply print the PDF guide, settle in with your supplies, and follow the step-by-step instructions. Ready to give it a try?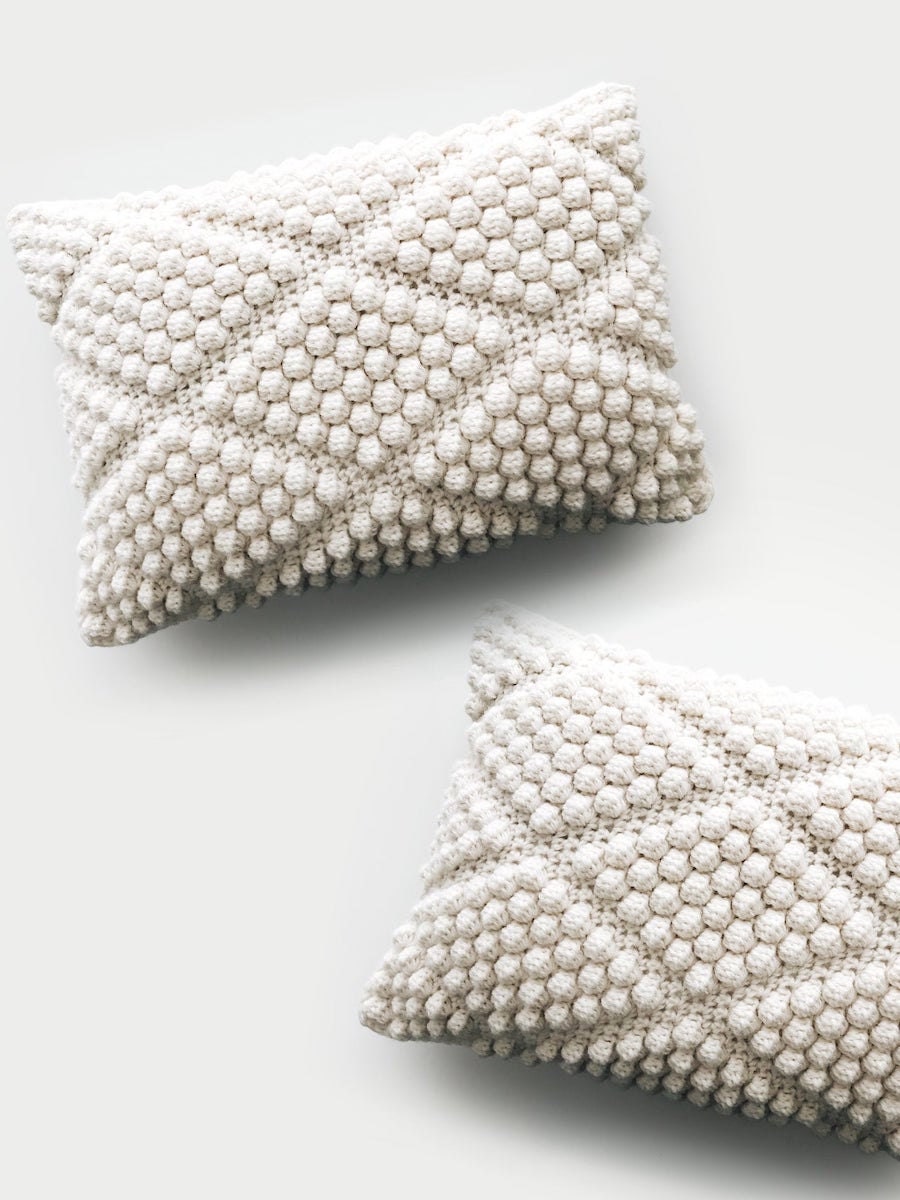 A crochet pillow pattern with a dazzling diamond bobble motif will bring a touch of texture to your bedscape or sofa setup. Even better? You don't need advanced needleworking skills to pull off this exquisitely intricate-looking accent piece.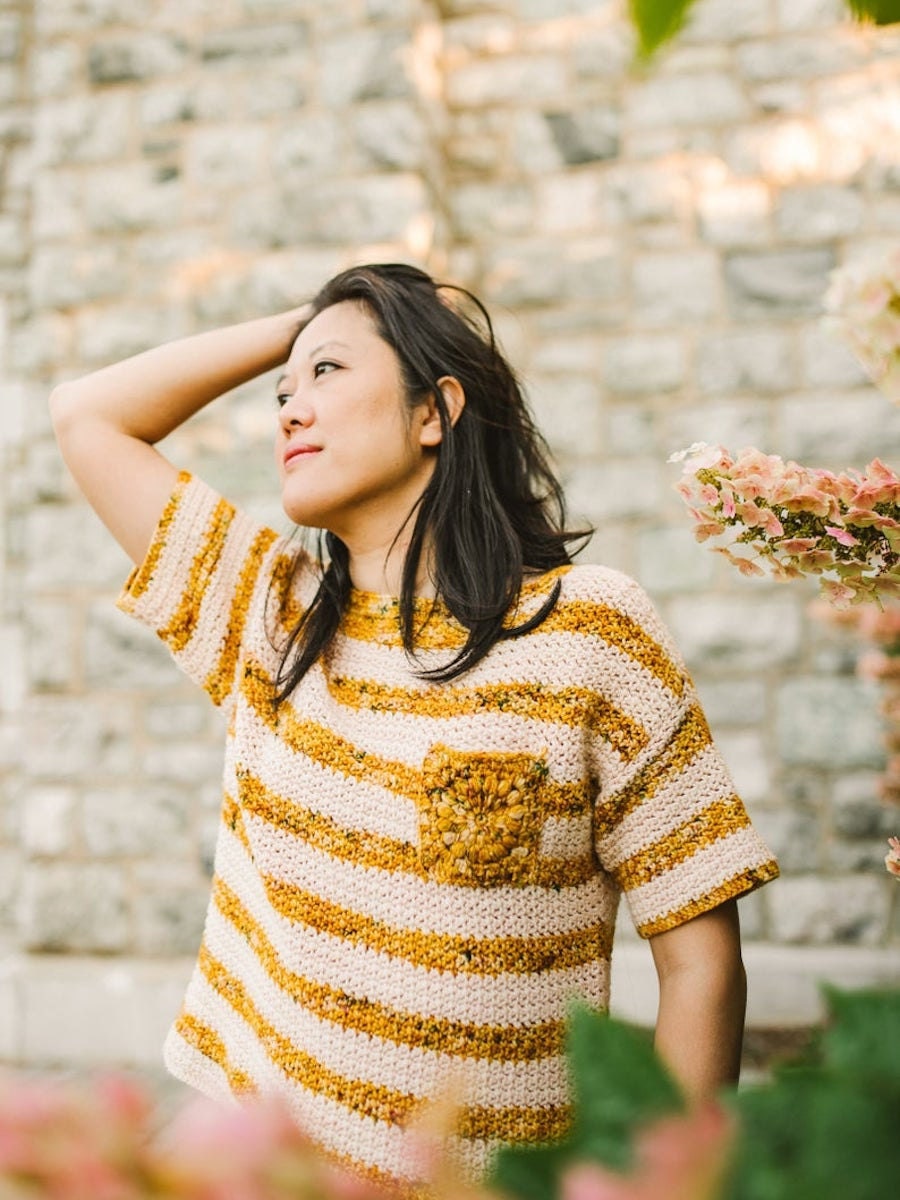 The latest in crochet patterns are serving serious style cred, and we couldn't be more on board. With its relaxed cut, dropped sleeves, and classic granny square pocket, this striped crocheted sweater will quickly become your new transitional go-to.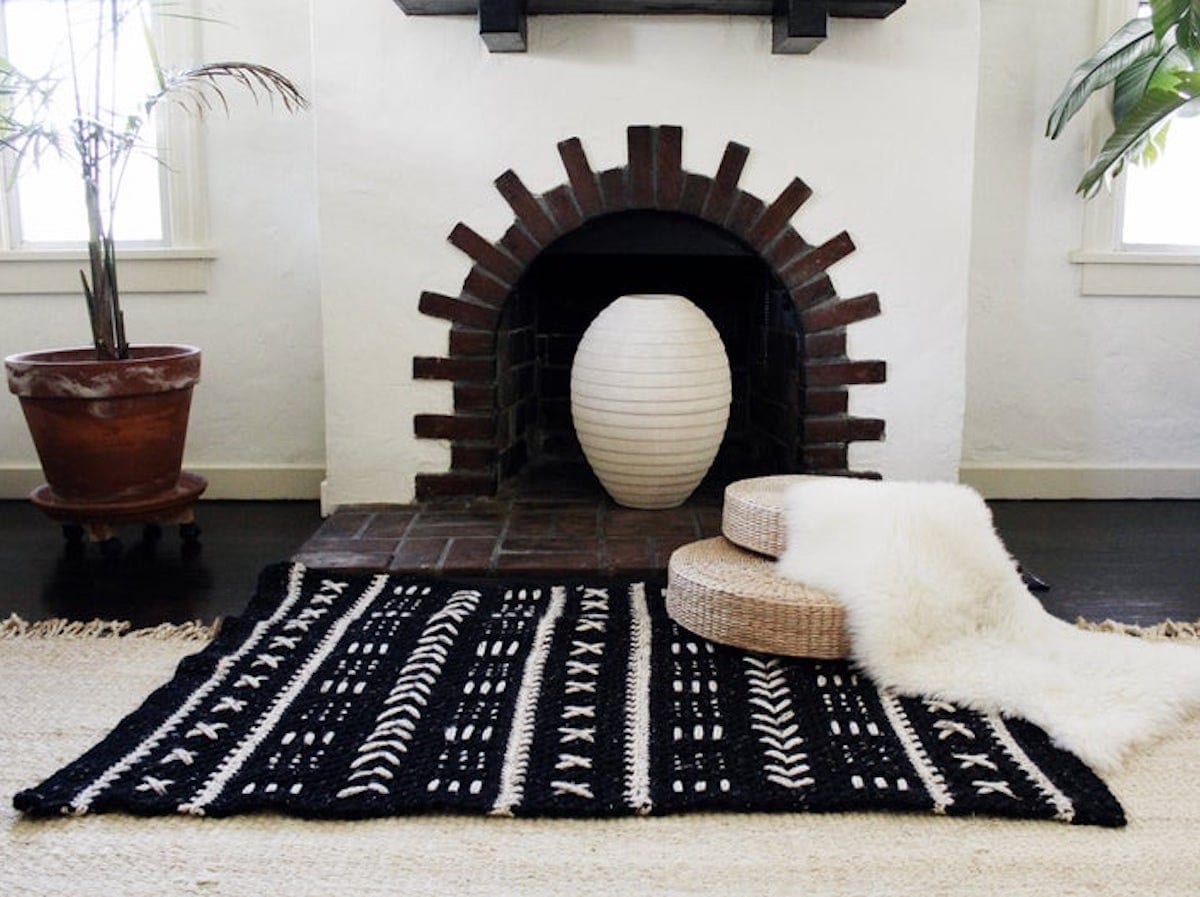 Add eye-catching contrast to neutral flooring by layering this bold, geometric bògòlanfini-inspired rug on top, or drape it over over the arm of a sofa afghan-style, and snuggle up in its softness when you're in need of a little extra warmth. All you need to make this magnificent mudcloth-style piece? Knowledge of a few basic crochet and embroidery techniques.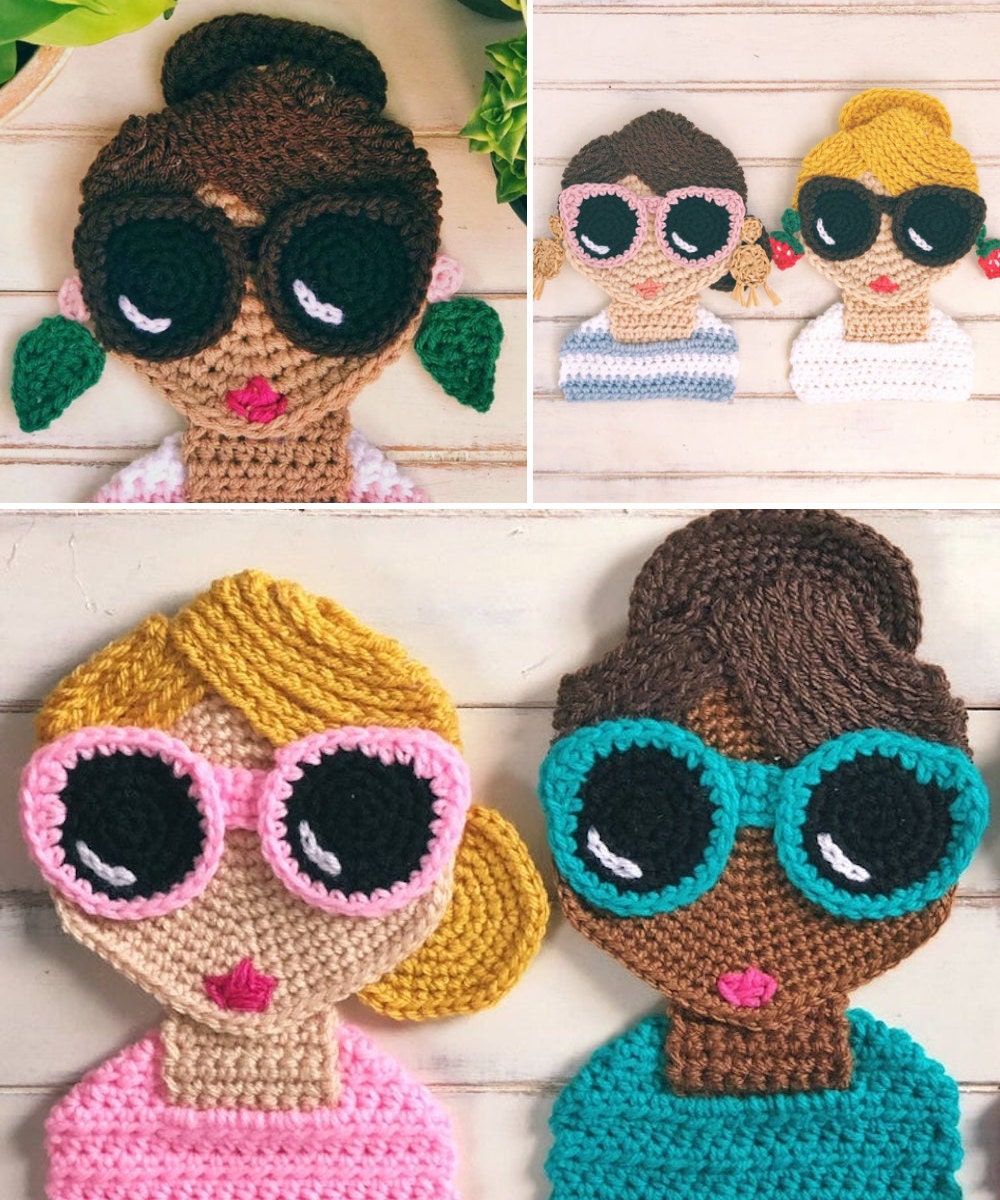 Decked out in glam sunnies, this crocheted appliqué fashionista is a super-cute way to customize any plain tee or tote bag. The beginner-friendly pattern includes plentiful options for adding earrings and switching up hairstyles, so you can custom-tailor your mini-me to match your personality.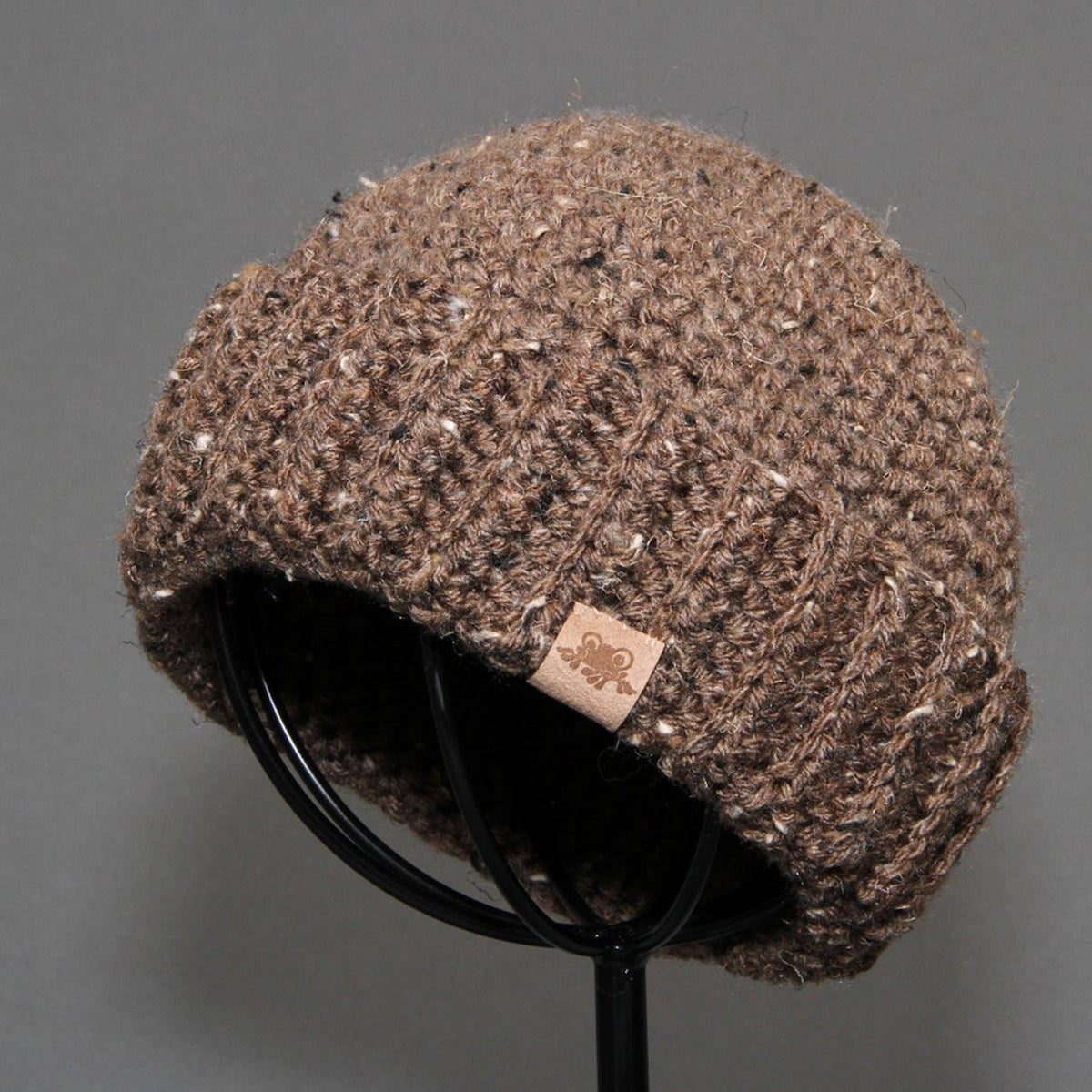 This classically comfy fisherman's cap has got your whole crew covered—literally. With a unisex design, sizes ranging from newborn to adult, and an easy-to-learn crochet pattern, you can turn out a fall style staple for every member of the fam.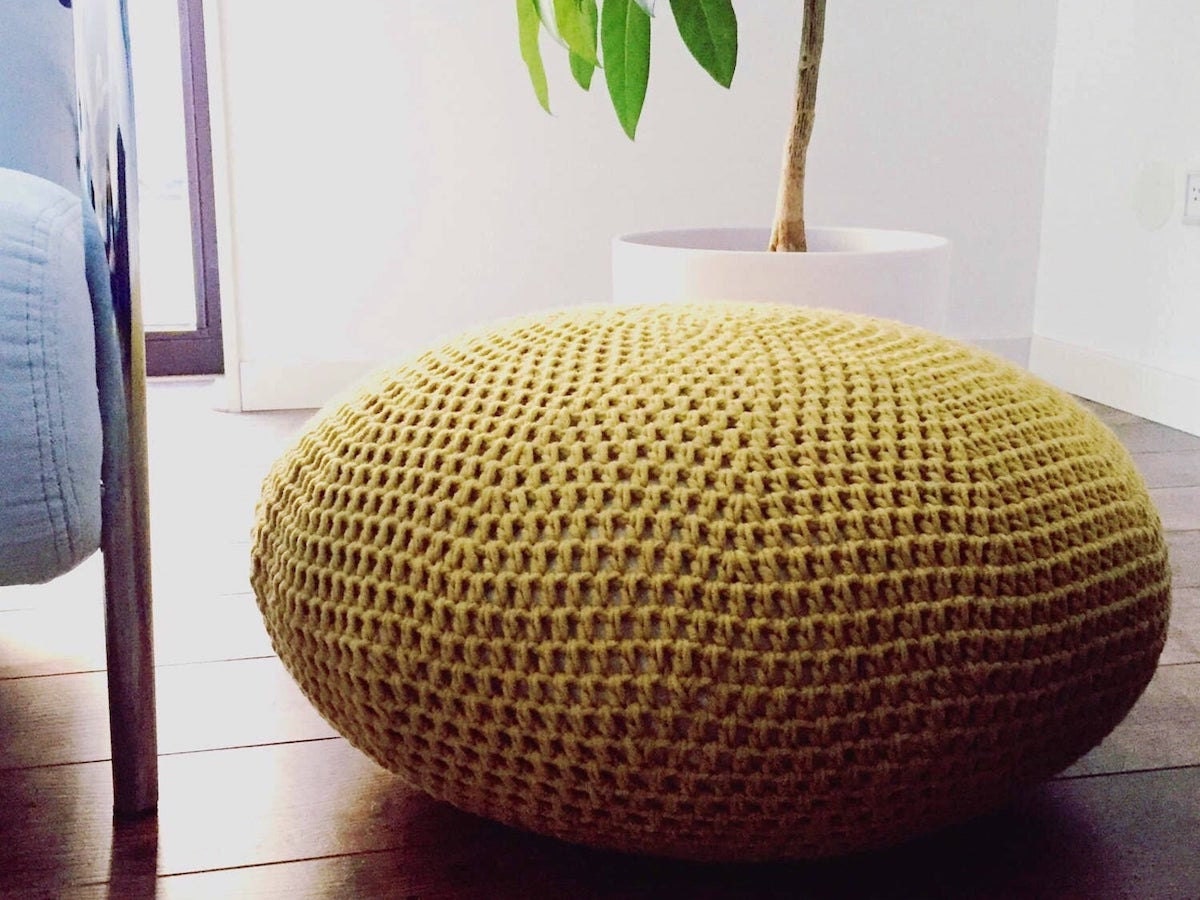 Choose your own vibrant hue, (we're partial to this lovely lime) and whip up a plump, round crochet floor pillow cover that works flawlessly as a footstool for your favorite armchair, or as extra seating for any empty floorspace in your home.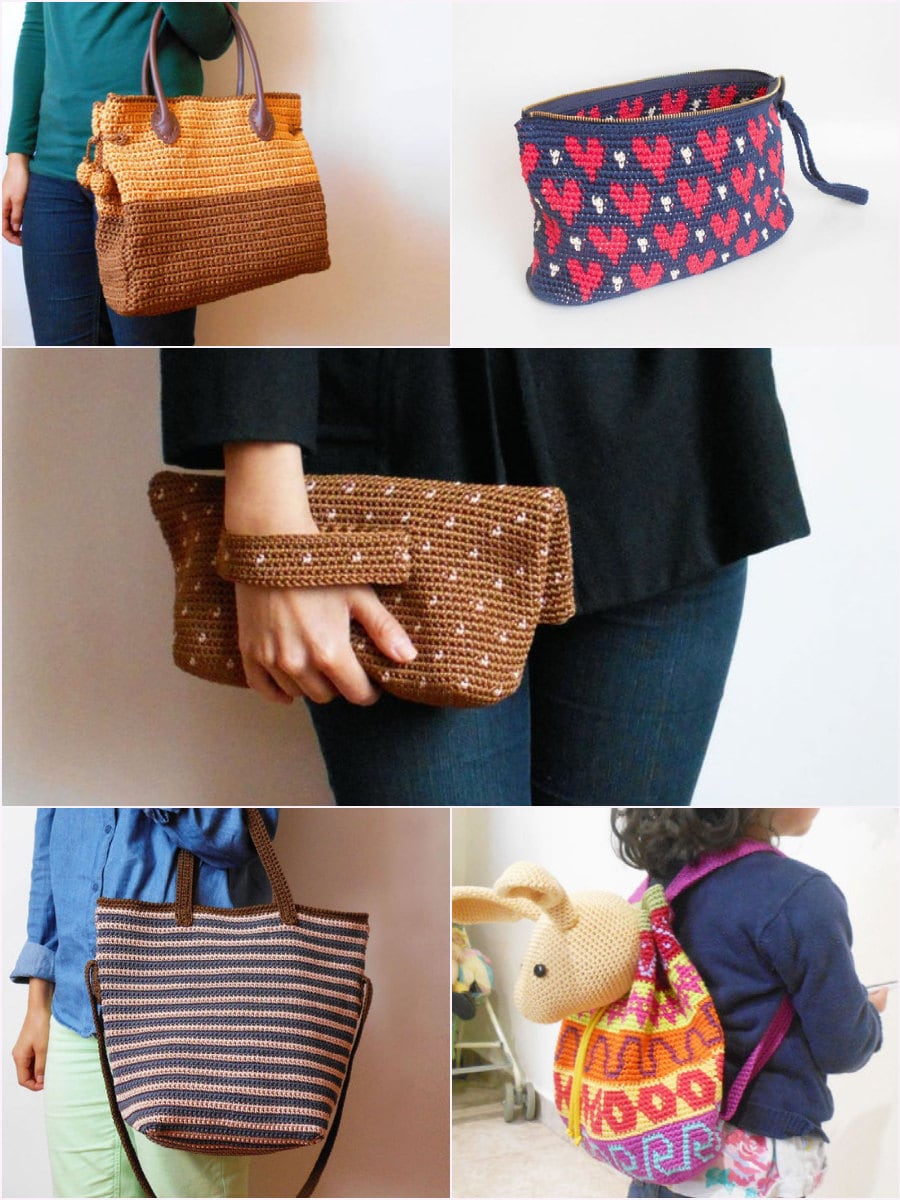 Why pick one bag when you can have a fab collection of five? With two roomy tote varieties, a color-blocked bucket bag, a petite zippered pouch, and a fashionable fold-over clutch all included in a single crochet pattern set, you'll have a one-of-a-kind carryall to suit any occasion.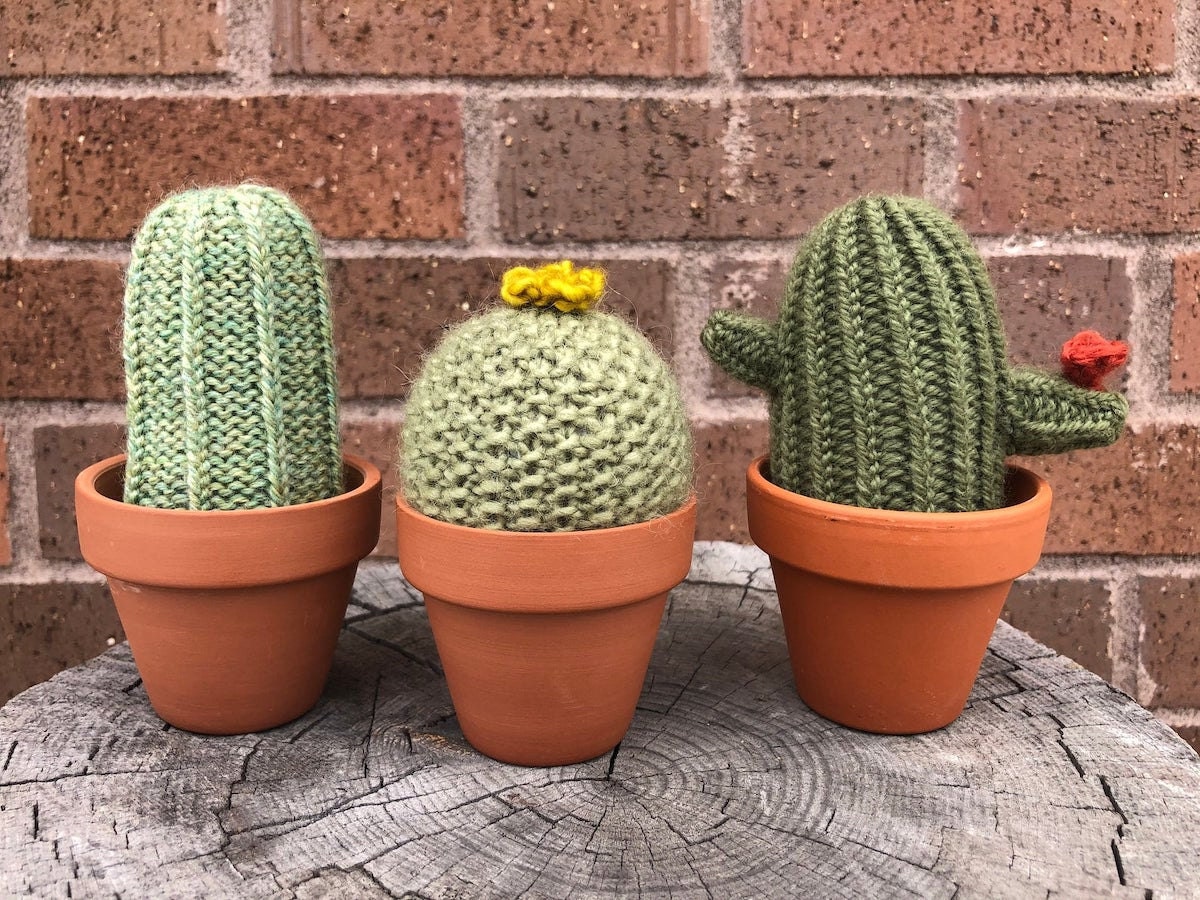 Look to this too-cute cactus trio for a way to warm up your windowsill, no watering required. With three unique shapes and a couple of colorful floral flourishes, they've got all the charm of real cacti (and none of the prickle).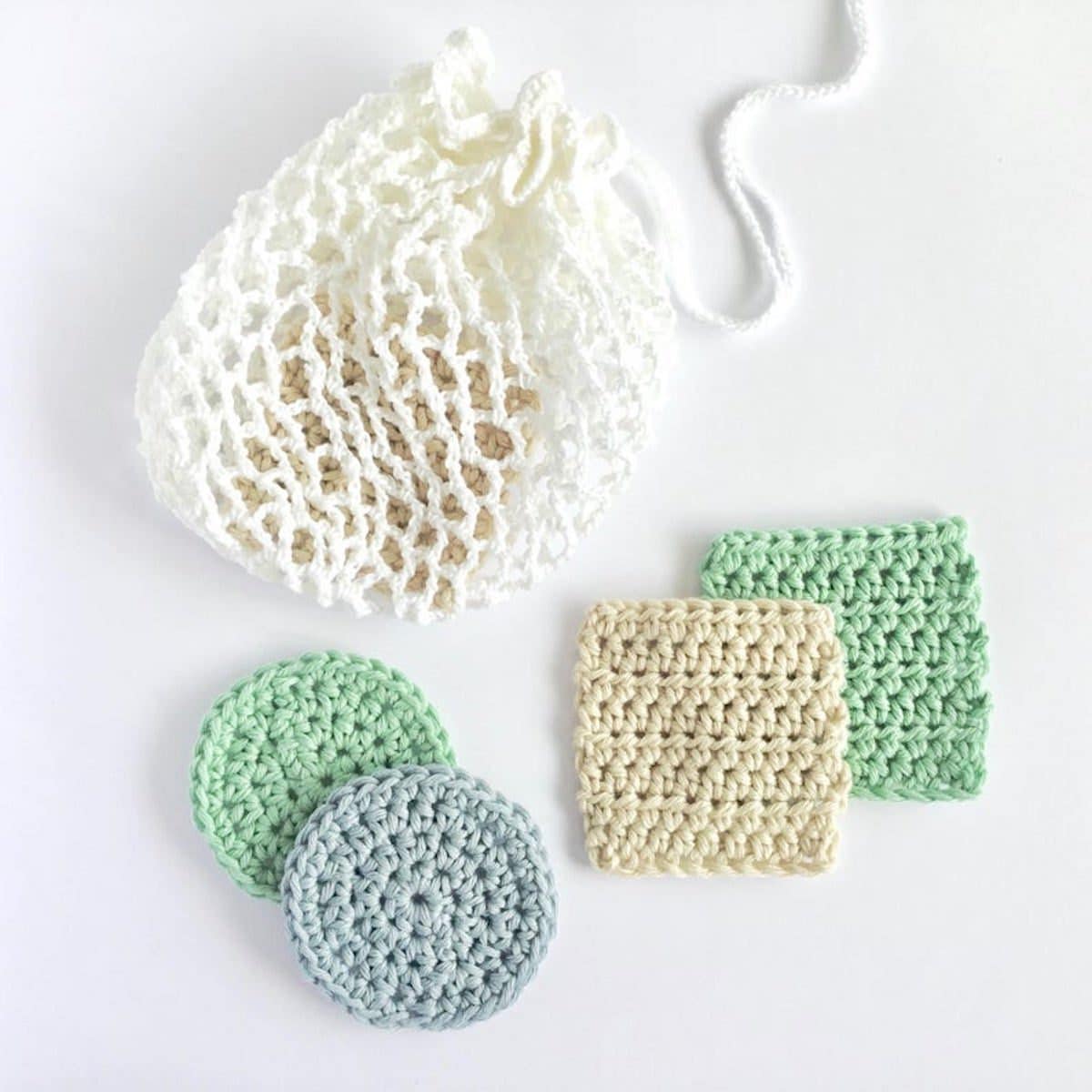 This easy crochet scrub cloth pattern is a practical DIY-er's dream project: When complete, you'll have multiple round and square makeup removers or cleaning cloths, plus a handy drawstring bag for fuss-free laundering.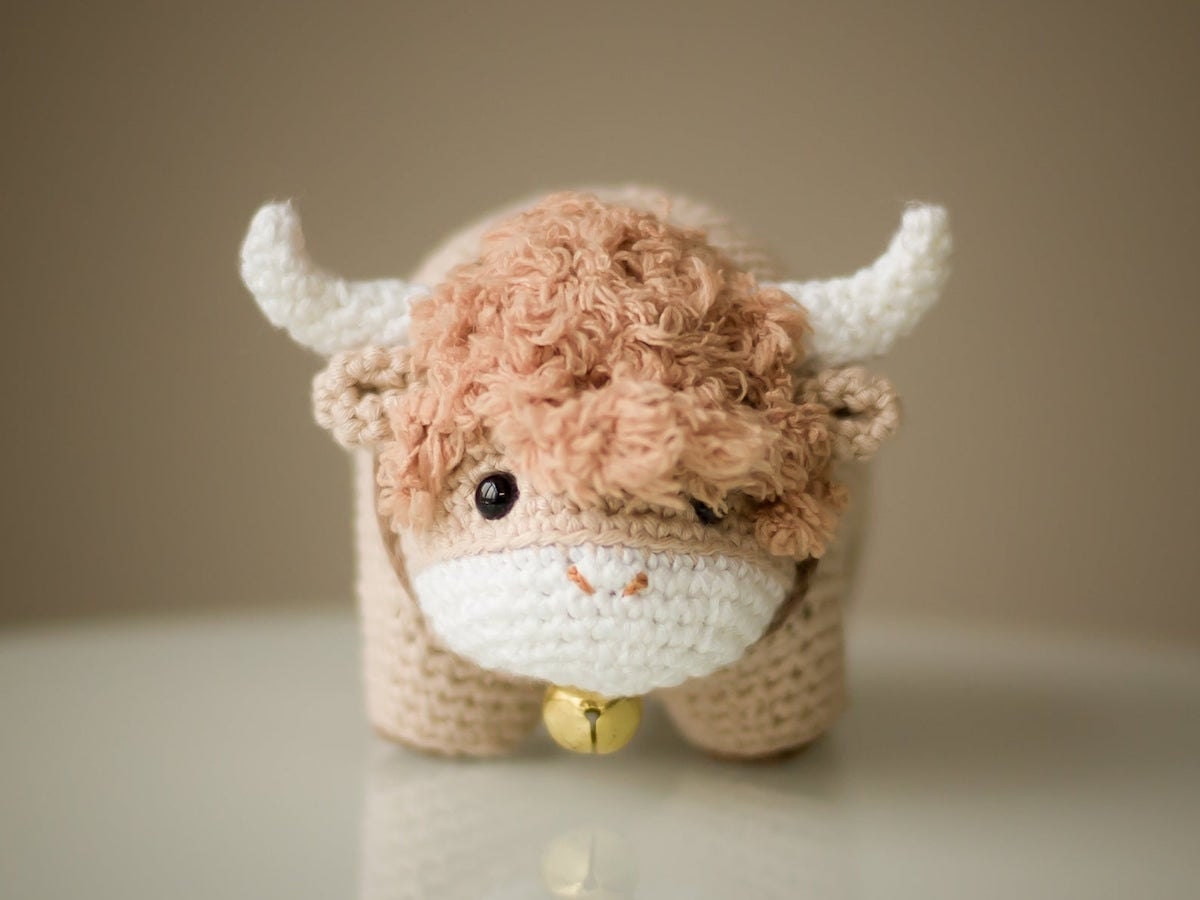 Commemorate your most meaningful 2021 milestones (perhaps the year you mastered the crochet hook?) with an amigurumi homage to the Year of the Ox. Amigurumi, a Japanese crochet subgenre devoted to ultra-cute critters, is a great way to broaden your skill set and boost your mood.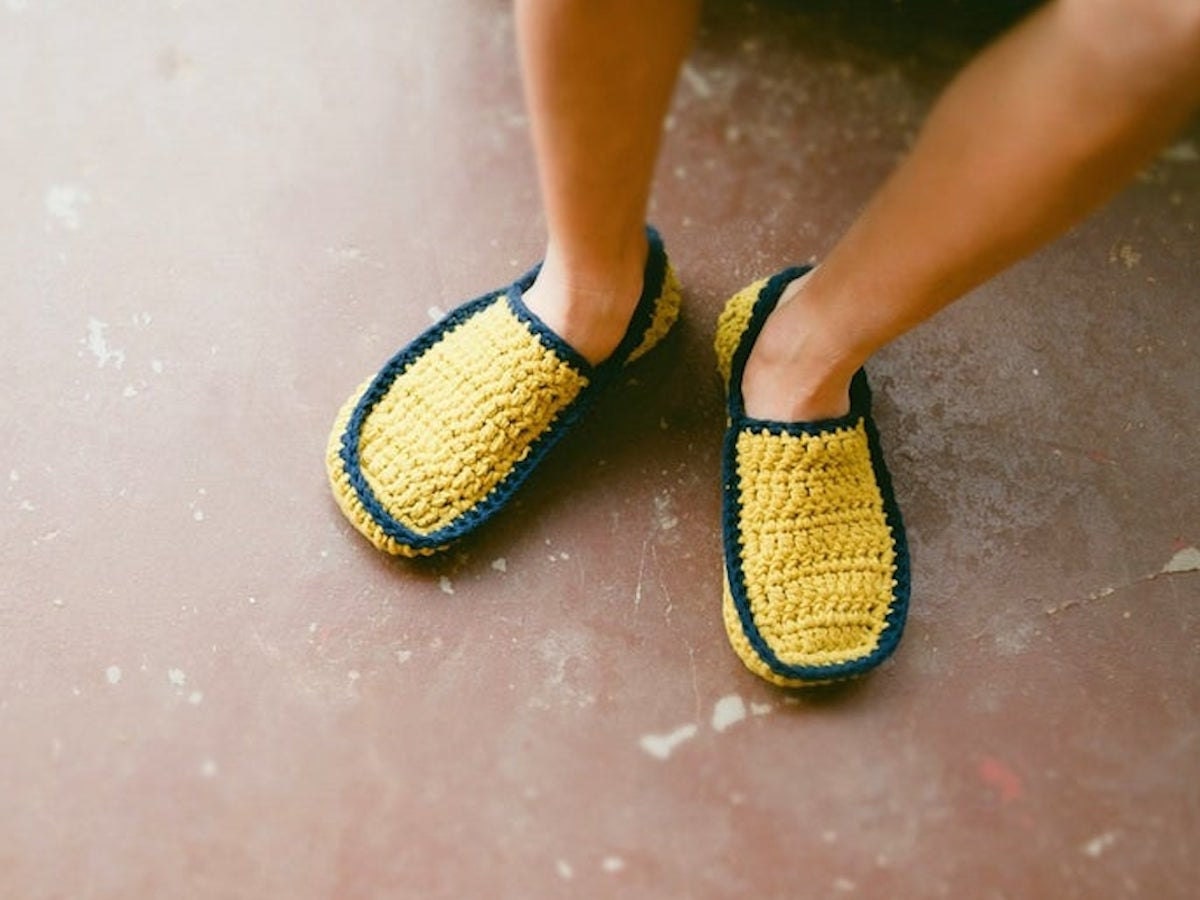 Show tired toes some love! Trade in worn-out house shoes for a cushy handmade pair with this DIY slipper pattern, designed for intermediate stitchers (or ambitious beginners). Trust us: Staying in never felt so good.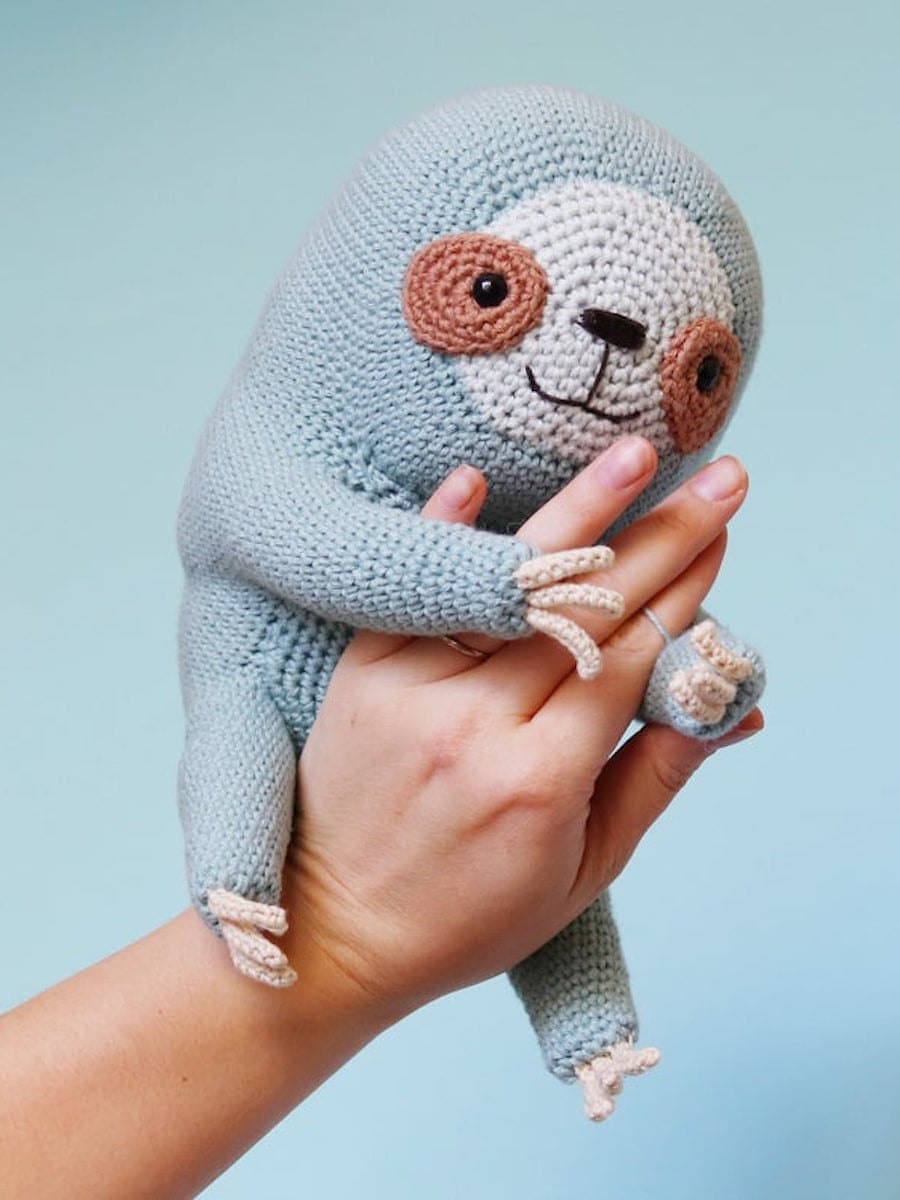 There's one thing crocheters and sloths have in common: they both know the benefits of a slow and steady pace. Their worlds merge in this cuddly amigurumi animal who can be all yours (or in the hands of a lucky little one) with just a downloadable pattern and a little patience.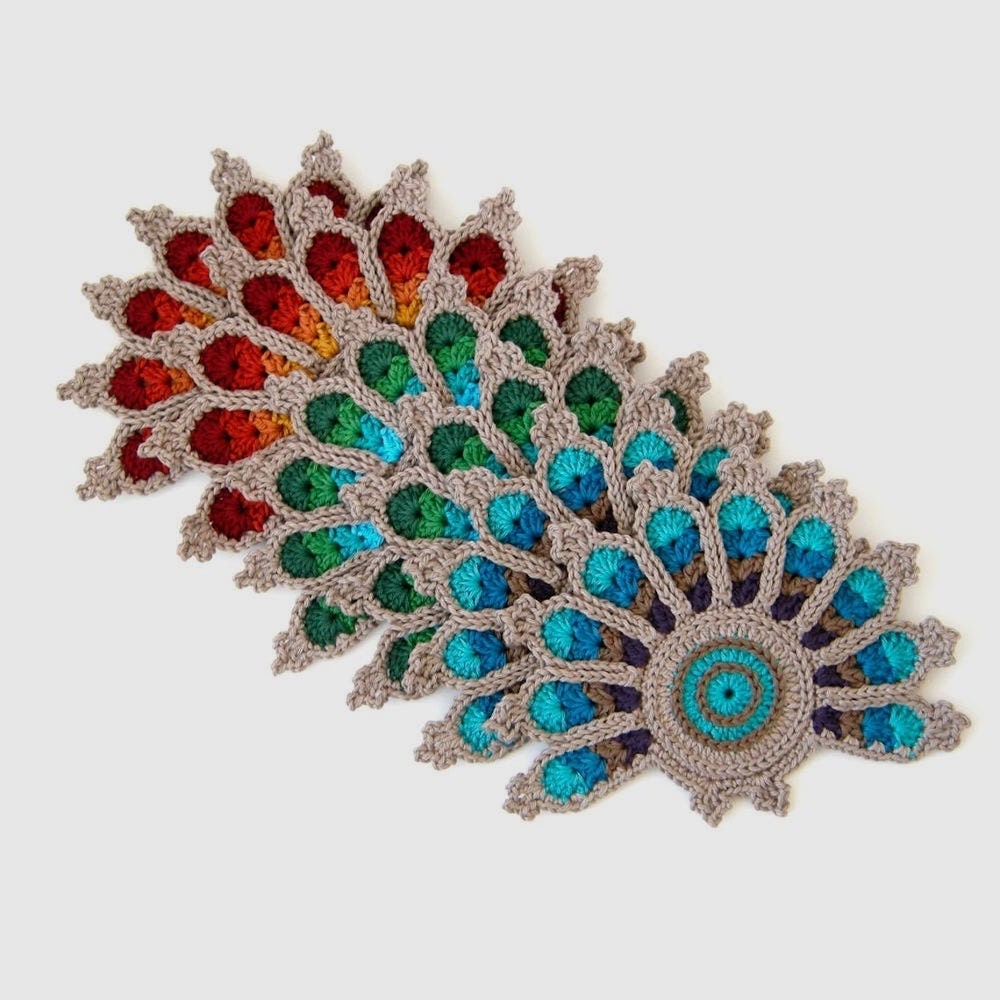 Put the fresh in refreshments and the happy in happy hour with a multi-hued coaster made of peacock-inspired fibers. Or if you're really feeling crafty, use the crocheted plumes as an appliqué to dress up a throw pillow or pop some prismatic detail on the back of a denim jacket.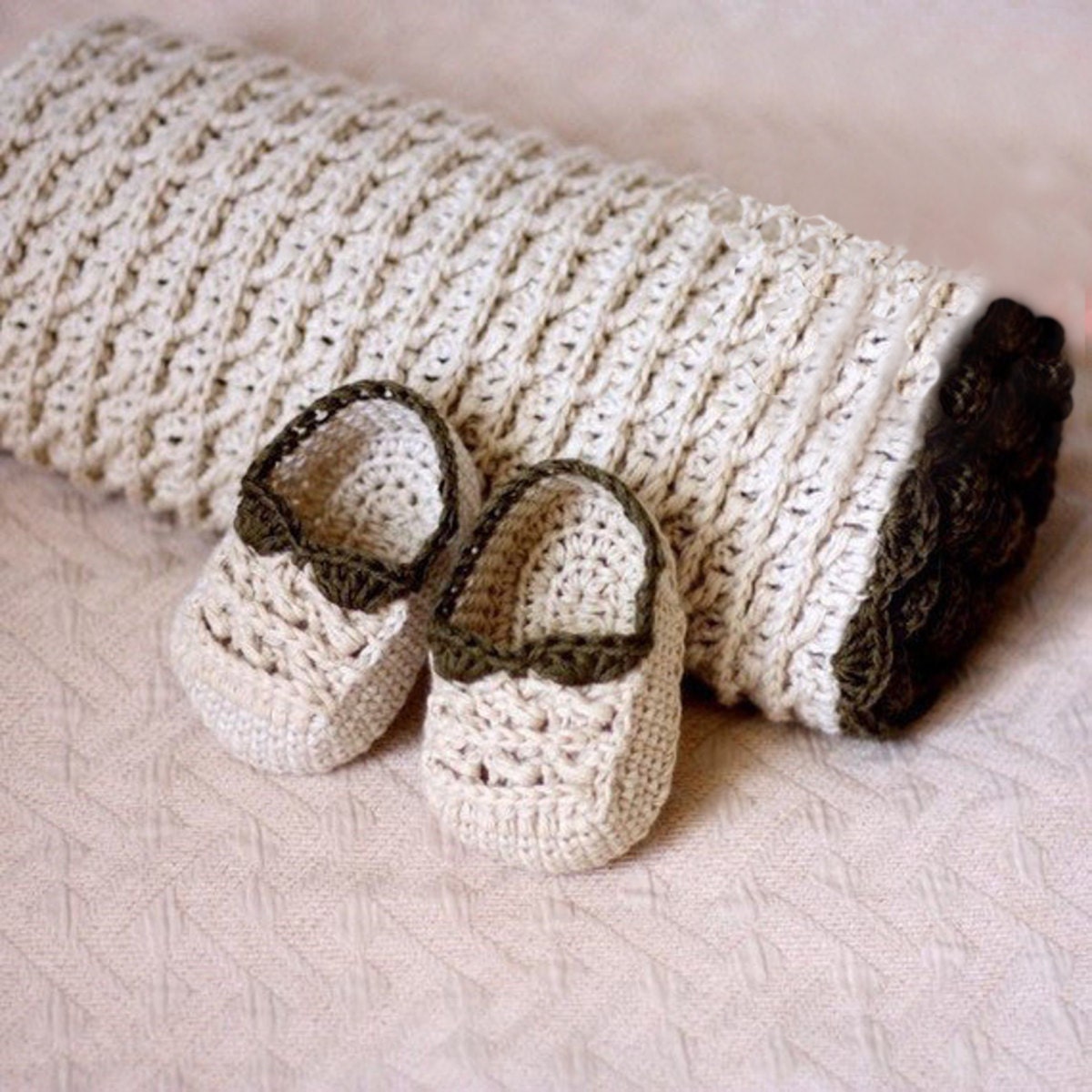 The only sight cuter than this set of tiny slippers and coordinated crocheted blanket will be the little bundle of joy they're made for. Give expecting parents a DIY to help pass the time while they await the baby's arrival, or stitch up the set yourself as a sweet homemade shower gift.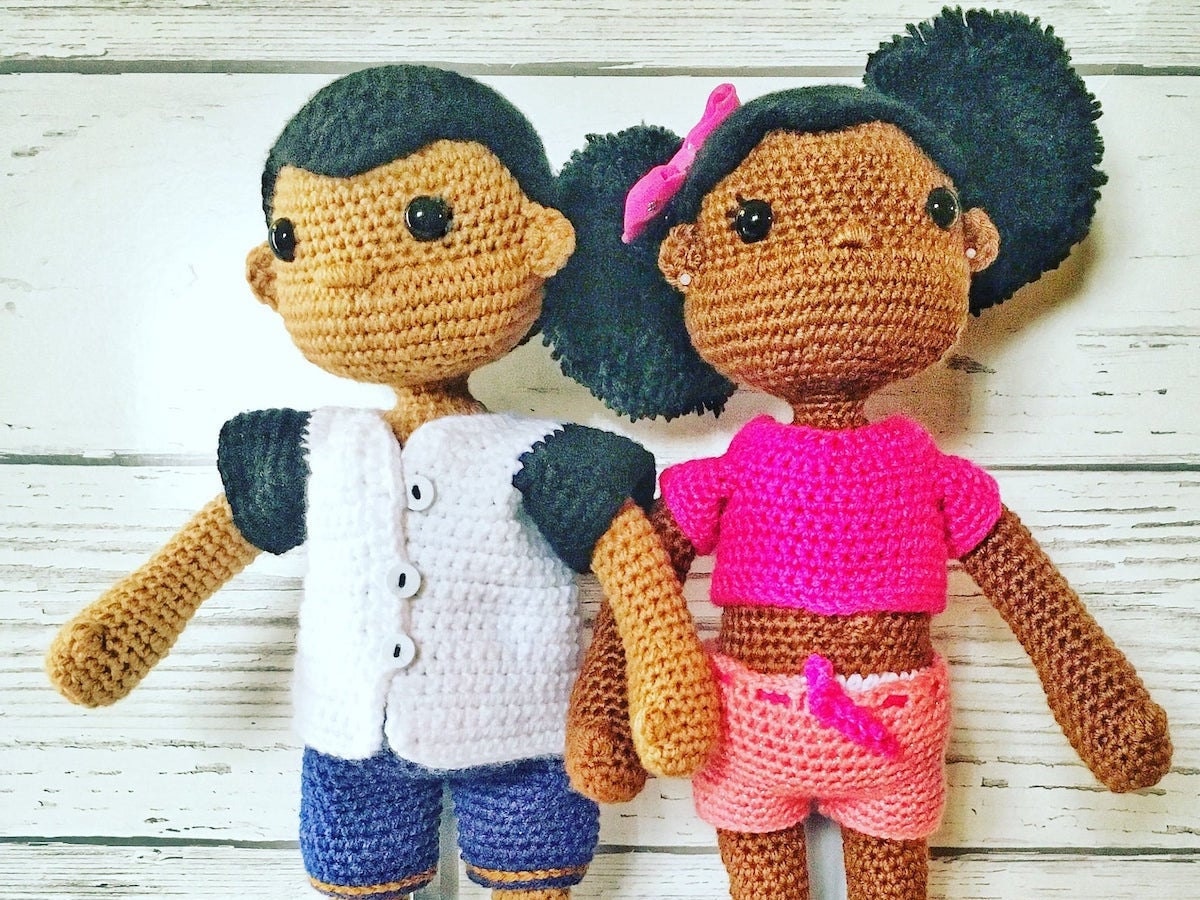 There's something extra meaningful about a toy that's handcrafted with heart, and that makes this dynamic doll duo doubly special. The pattern includes base figures and hairstyles, then you can handpick clothing and accessories separately to ensure that your littles will be completely in love with their ultra-personalized playmates.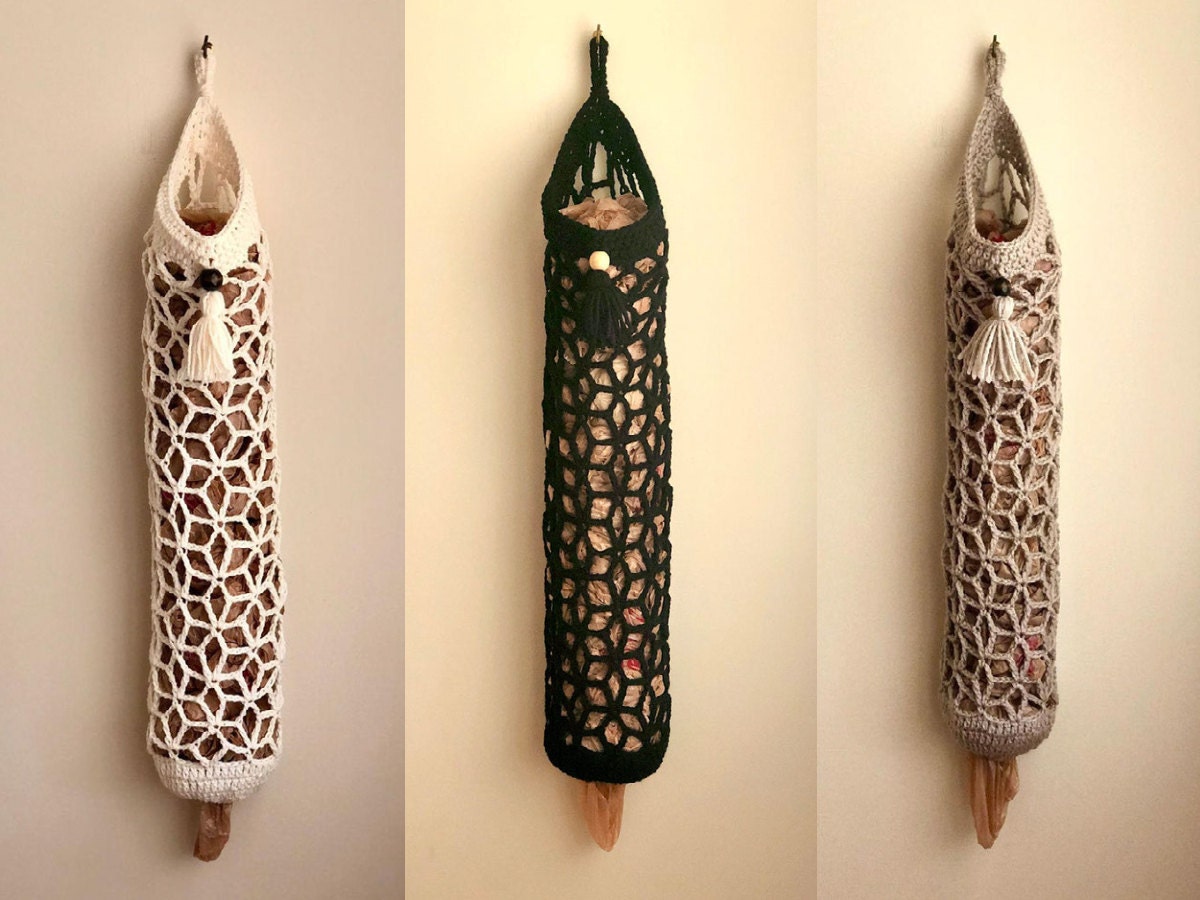 Never go fumbling for a spare shopping bag again. Form and functionality go hand-in-hand with this fetching crochet container, which features a handy hanging hook, tiny decorative tassel, and an opening at the bottom so that you can extract each bag with ease.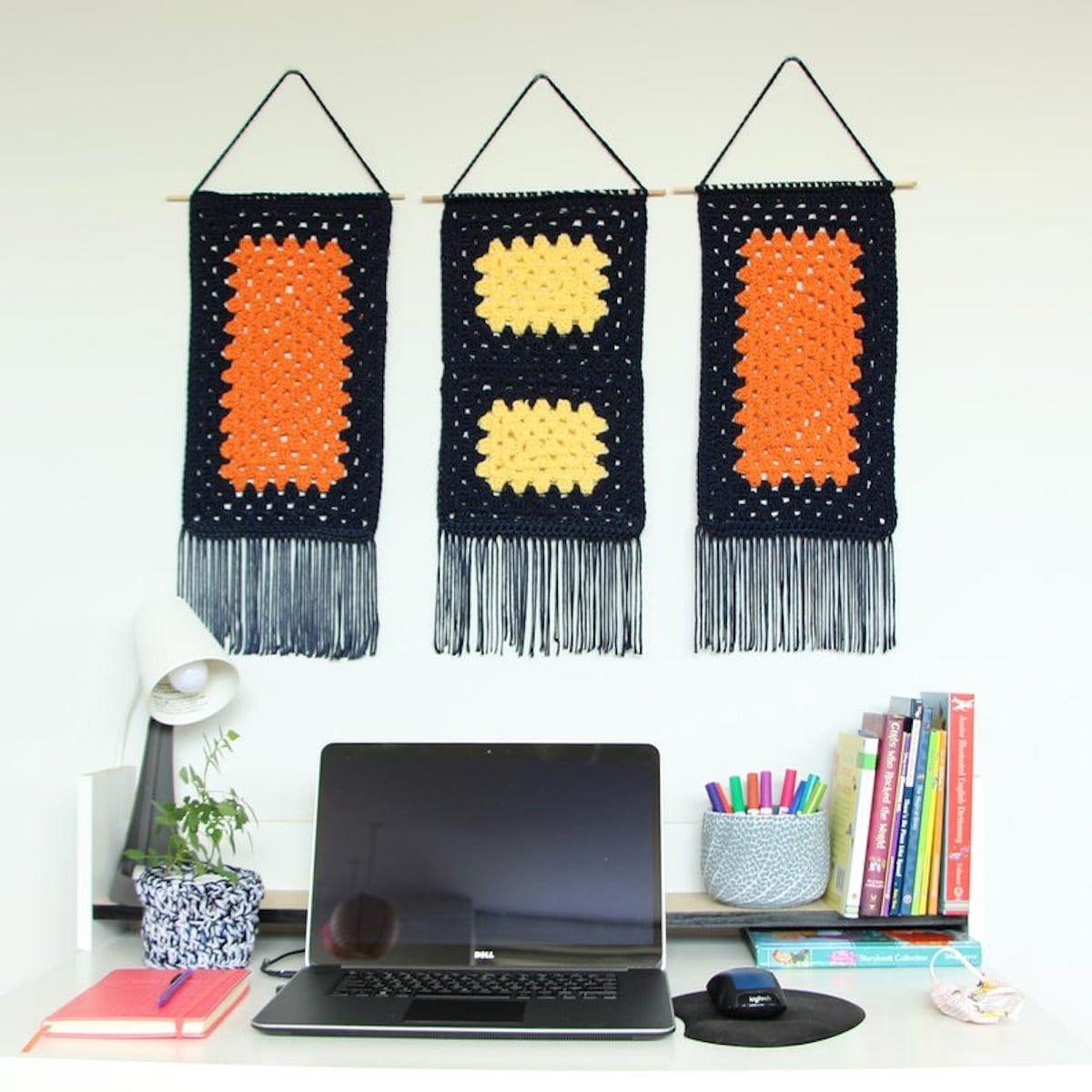 Create phenomenal fiber art with the easy crochet pattern for this stunning three-panel wall tapestry. Bring your vision to life with flexible instructions that you can specify to your taste (swap out the colors or the yarn weight according to your preference), or opt for a full kit with crochet equipment included.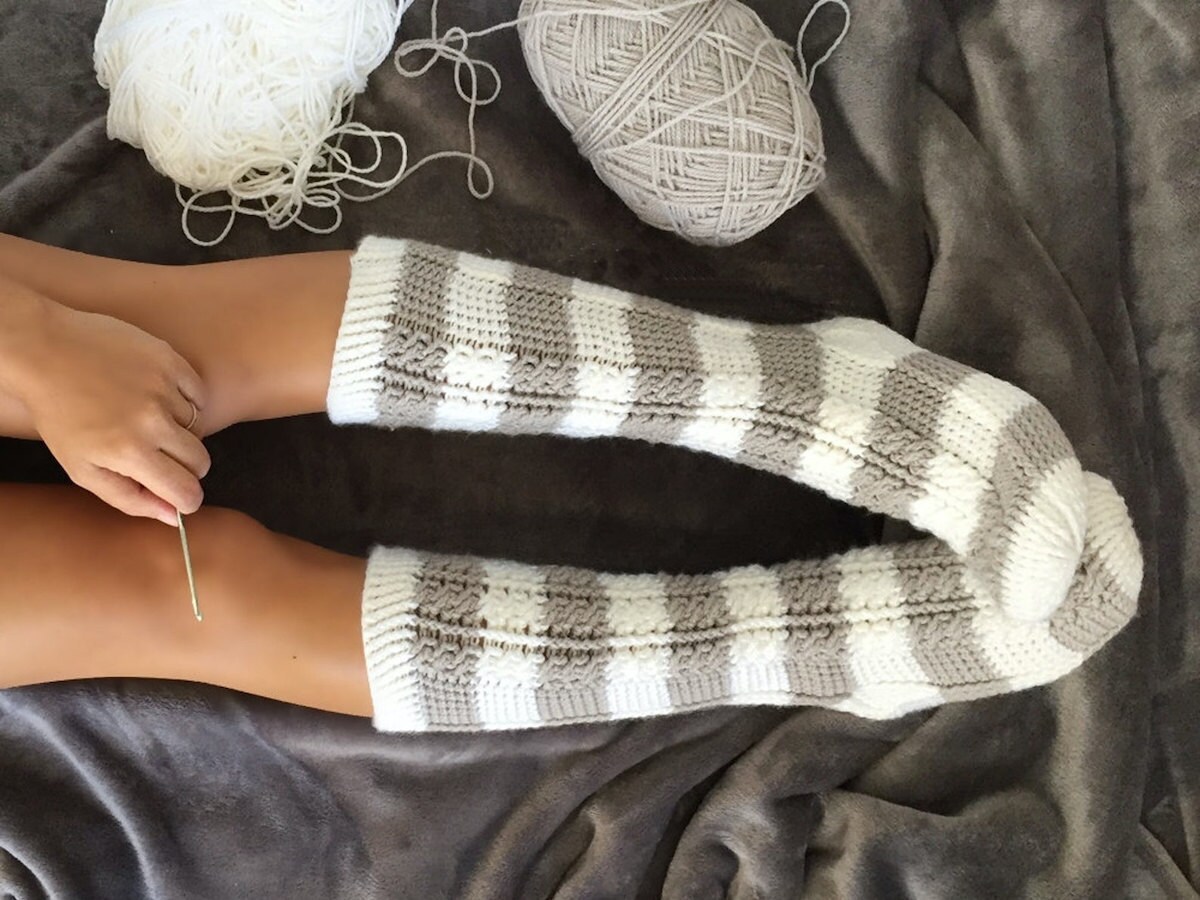 A beginner-friendly template that works beautifully for a first-timer's project, this comfy cable crochet sock pattern yields one snuggly pair perfect for padding around the house.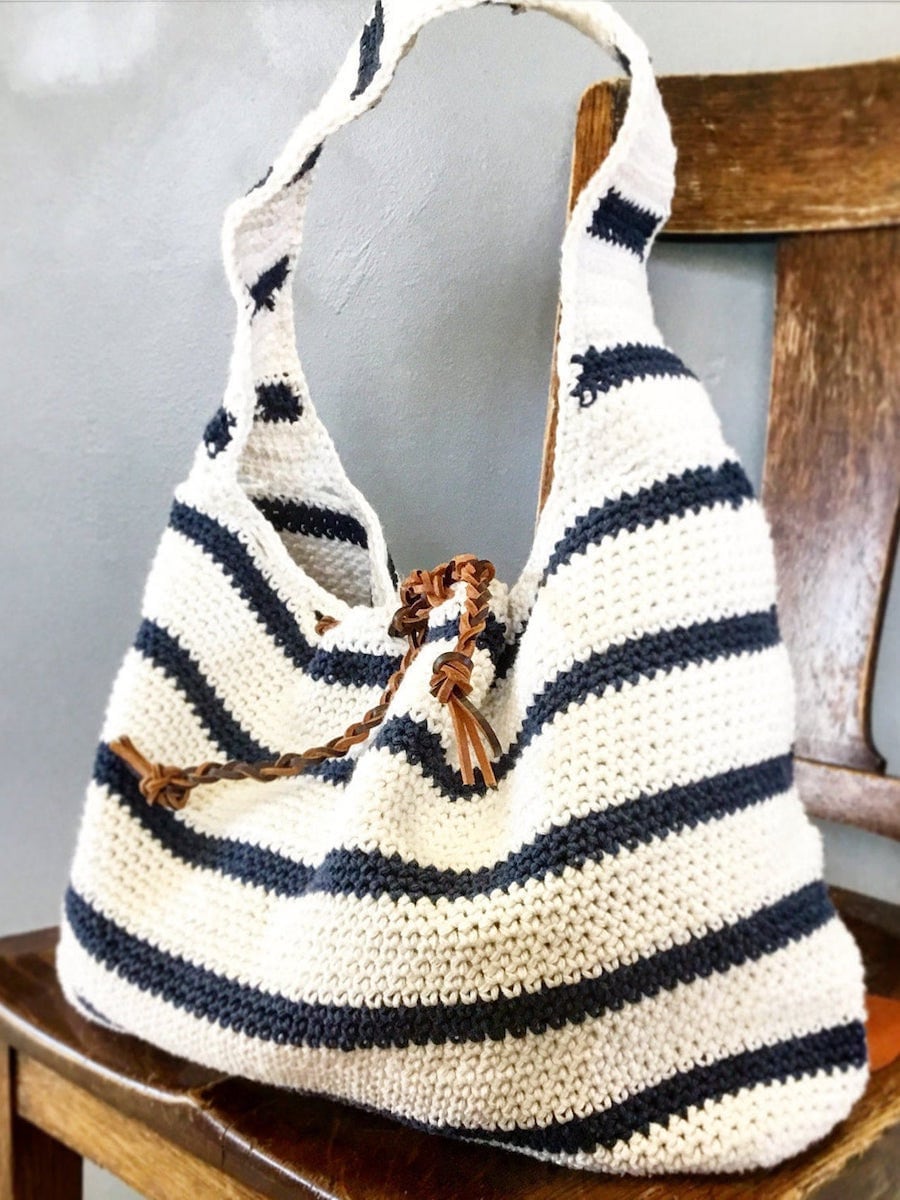 Make waves with this beachy-chic purse pattern—a summery stunner from its sailor stripes right down to its rope-inspired yarn closure. Stick to crisp blue and white and channel a classic nautical vibe, or mix it up with your own inventive color combo.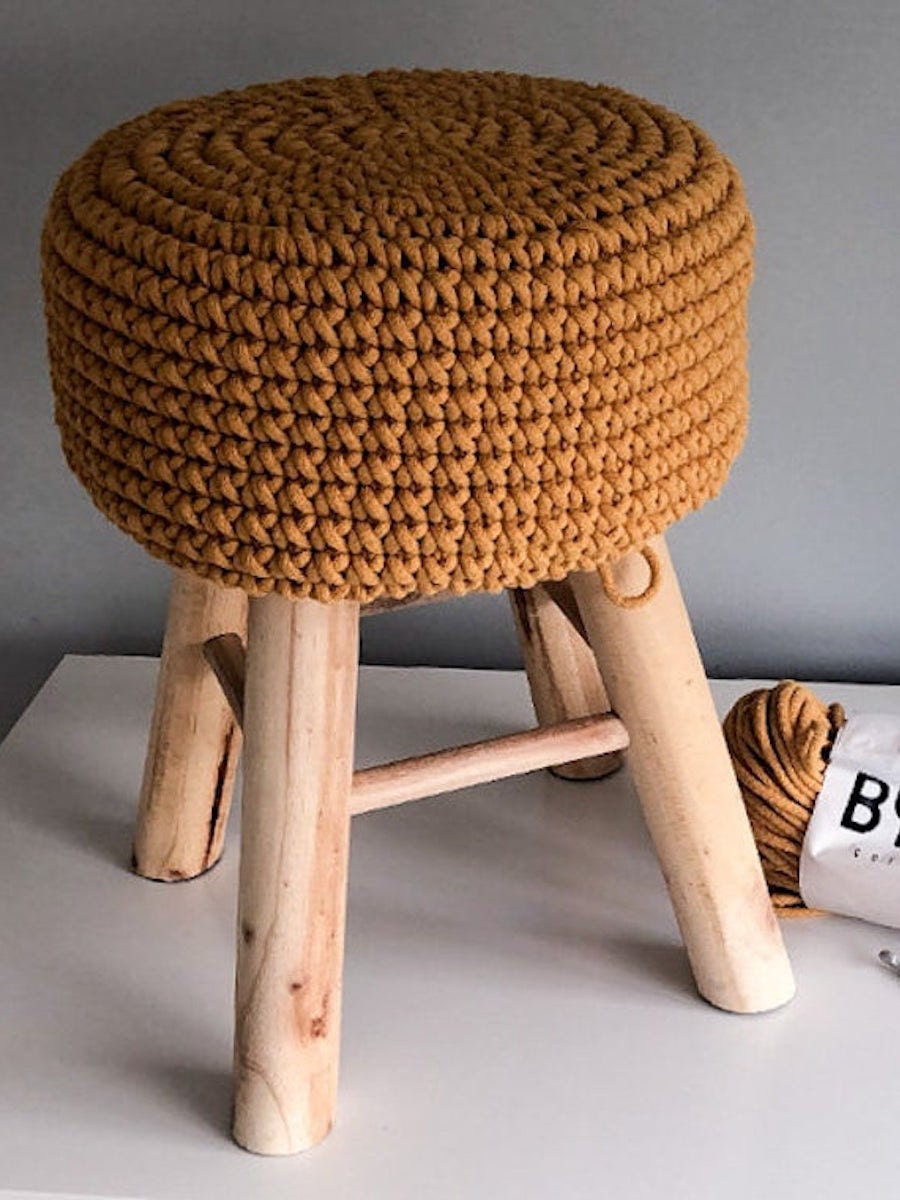 Turn a simple household staple into a colorful accent piece with a pattern for a crochet stool cover that's approachable even for beginners. And should your interior design vision shift, you can whip up a new one in a fresh hue.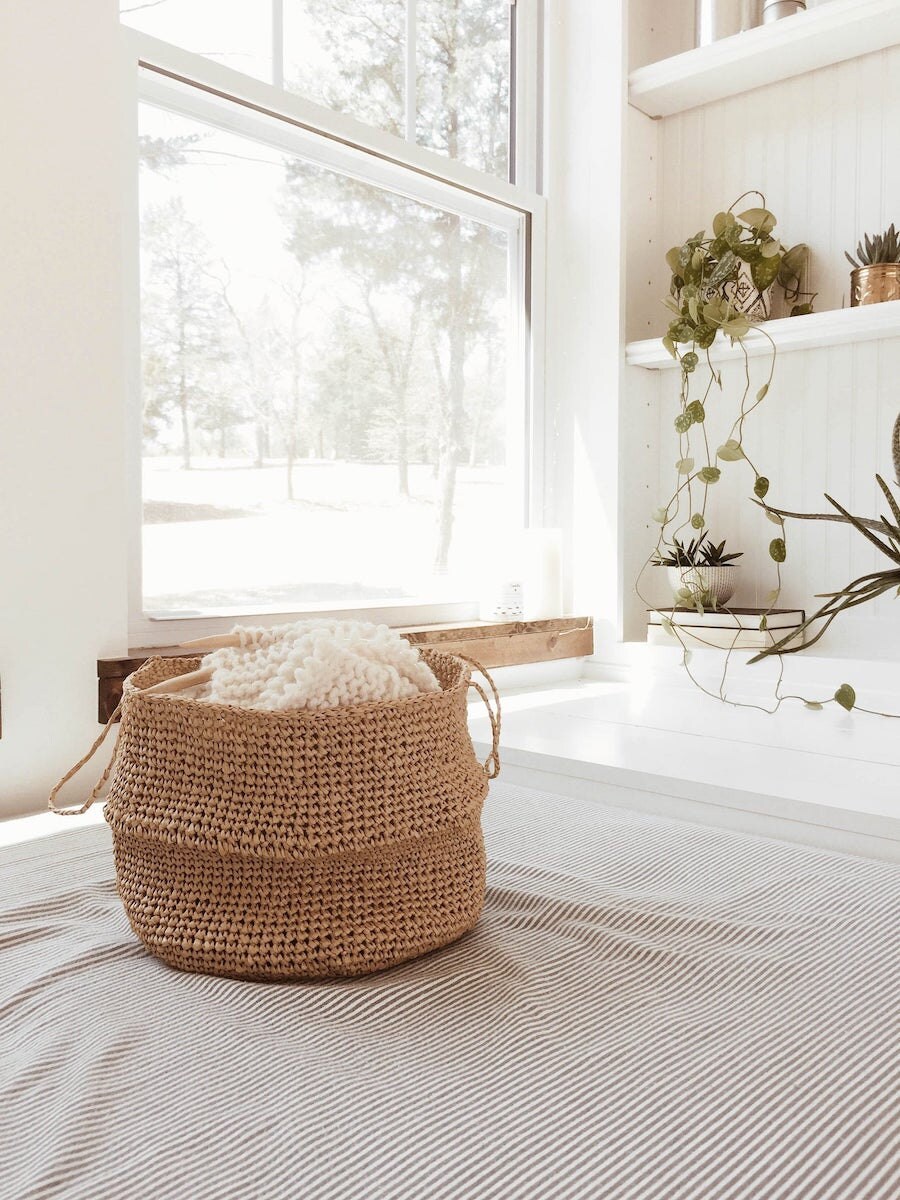 With a raffia-inspired texture, this sturdy basket makes an elegant place for stashing linens, laundry, or toys. Bonus: with the flexible handles included in the pattern, it's easy to tote from room to room.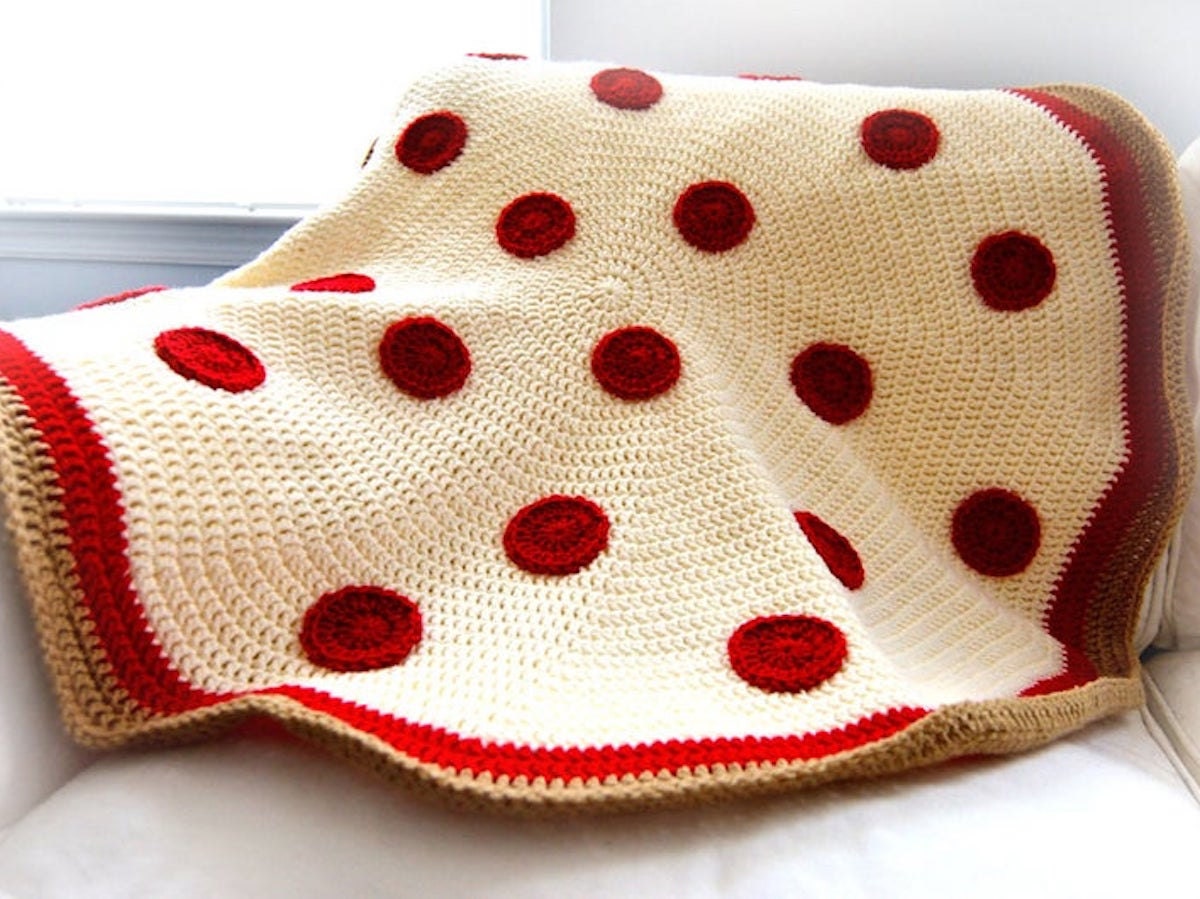 Pizza lovers will melt over this pie pattern, which can serve as a whimsical kids' blanket (perfect for post-nosh naps) or a playful round area rug. Only have the appetite to tackle a smaller DIY? Simply pare down your project to placemat- or coaster-sized.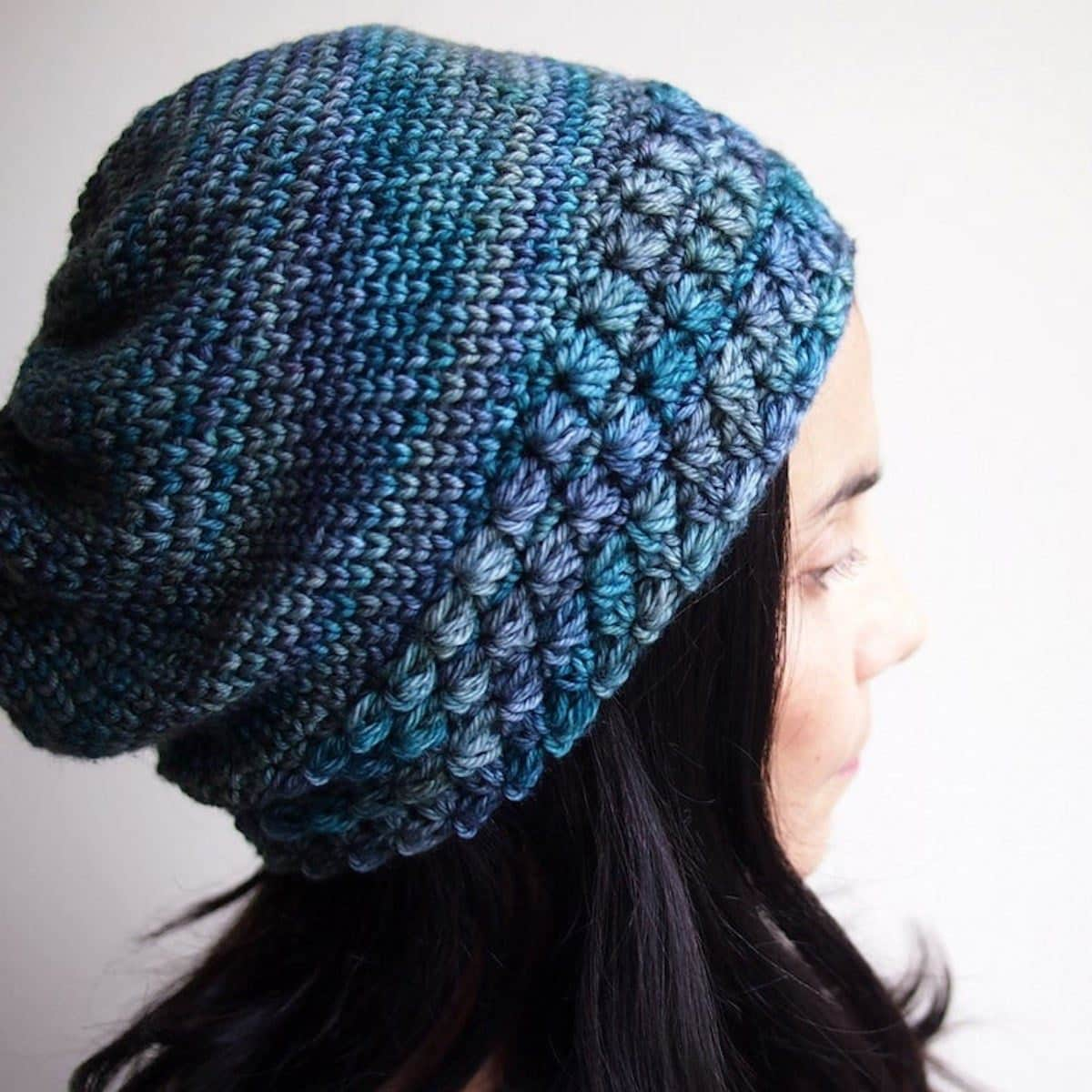 Rich textures blend beautifully in this marled crochet beanie pattern, which combines a stylishly slouchy fit with a densely stitched design that will protect against the elements.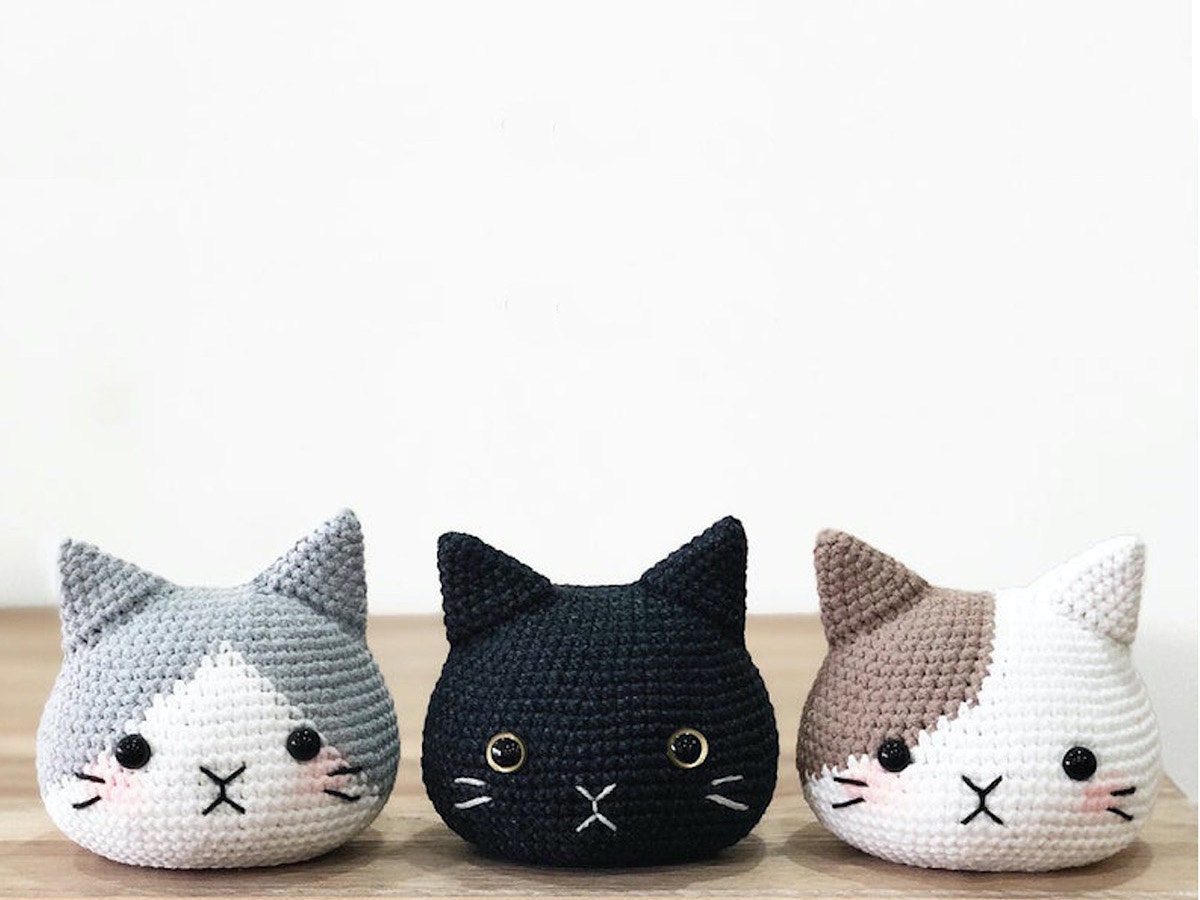 Amigurumi patterns tend to rate highly on the adorable scale, but these winsome kitties are particularly irresistible as desk decor or plush playthings. With instructions for four different cats (all with slight pattern variations) included in one set, there are endless possibilities for purr-sonalized touches.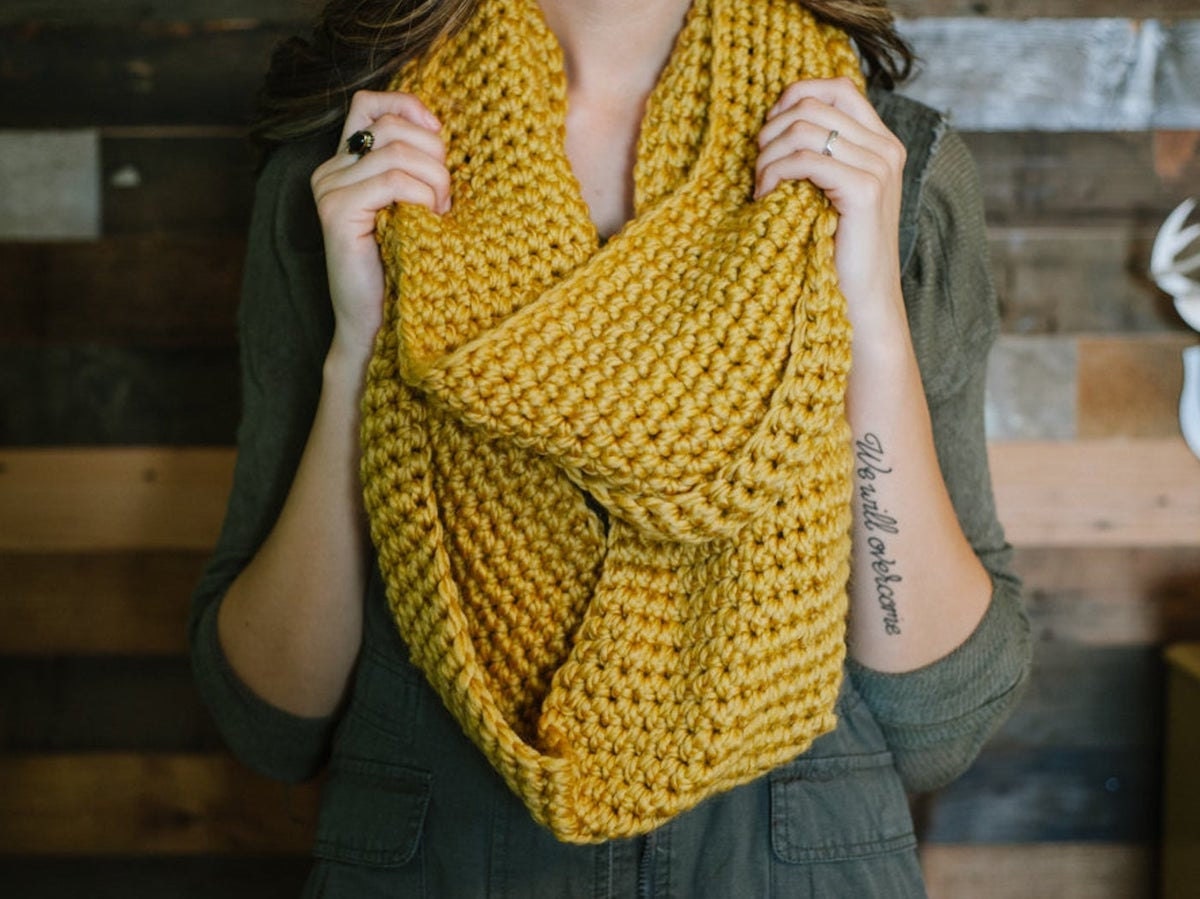 Scarves are a classic crochet project, which means there are no shortage of neckwarmer templates to choose from, but we're partial to this perennially stylish infinity scarf pattern, which offers a luxe look thanks to its cushiony, chunky knit.
From embroidery kits to fall crafts, get more DIY patterns and kits for all skill levels. Or try hosting a sip and paint night to get creative with your friends—we'll show you how.