by Jackie Buddie
Help your special someone hold tight to the memory of a favorite place with a personalized cityscape ring.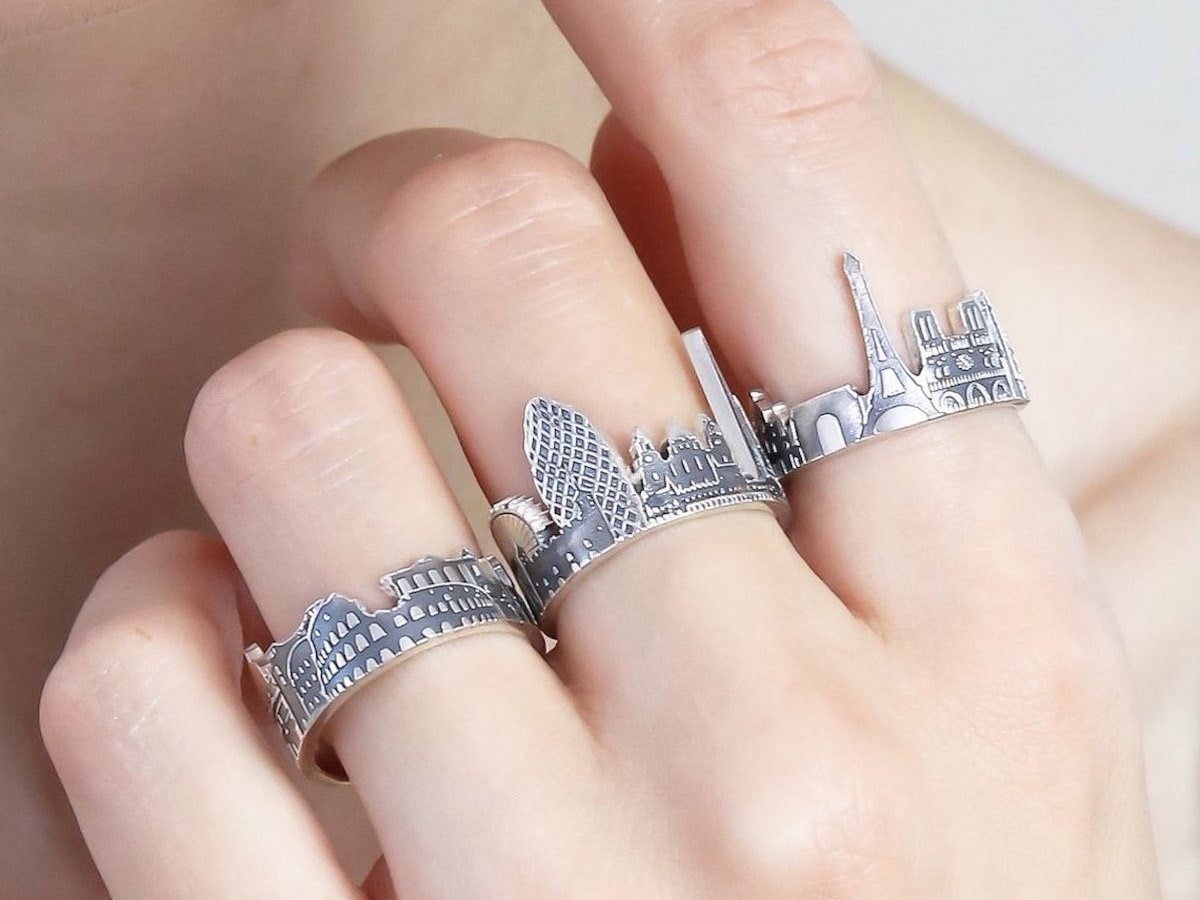 Looking for a one-of-a-kind holiday gift that's guaranteed to delight? In our
30 Days of Gift Ideas
series, we're sharing one high-quality handmade gift each day for 30 days. Check out the full collection, as it builds, on our
30 Days of Gift Ideas page
, and get ready to be inspired. This week's theme: The best of Etsy on sale
The hopeless romantic who left her heart in Paris. The hardworking college student who's homesick for Des Moines. Any sensitive soul who feels a magnetic pull toward her favorite city will be thrilled to receive a
personalized skyline ring
that captures its distinctive silhouette.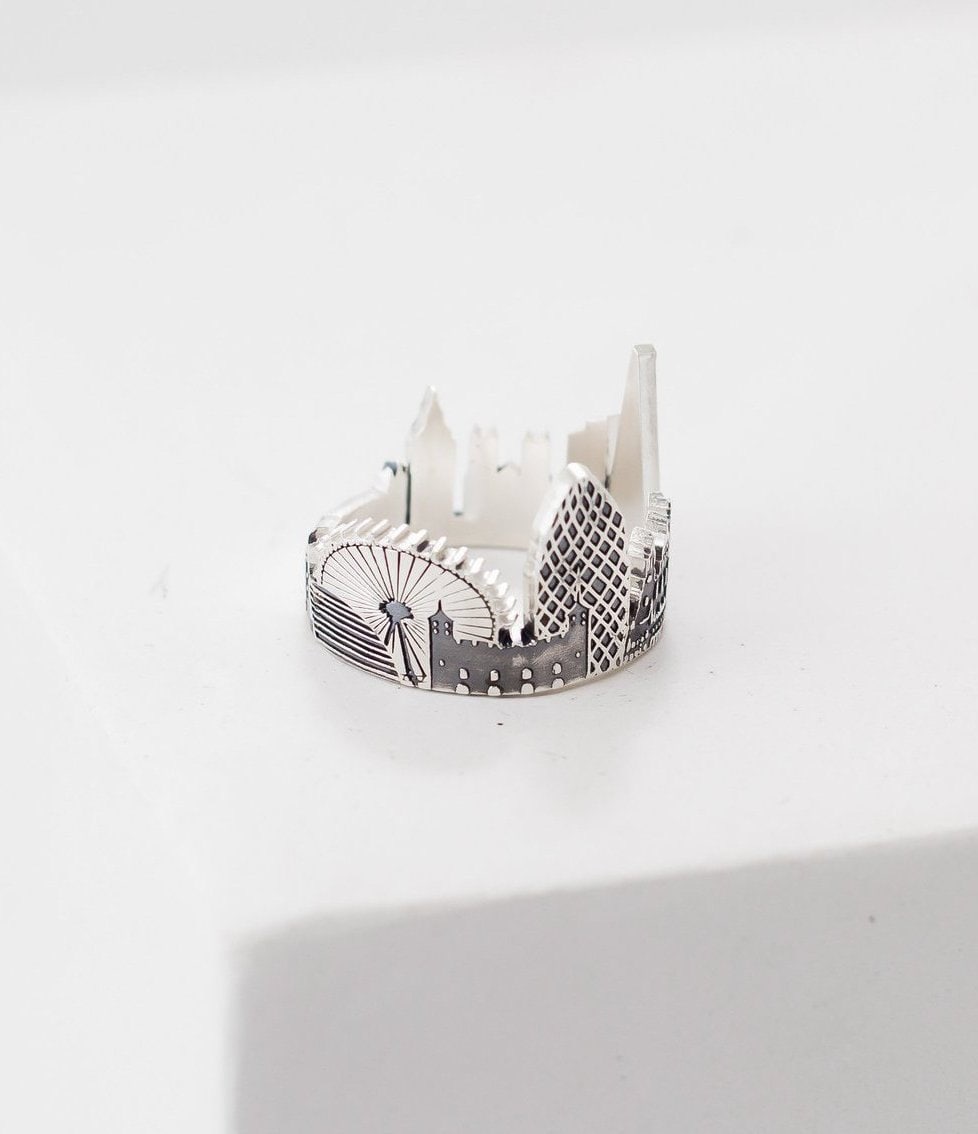 >
Drawn by hand and engraved in sterling silver, each intricate, wearable cityscape from Caitlyn Minimalist is customized to capture the essence of a beloved metropolis—no matter which one looms tall in her mind.
Custom sterling silver skyline ring from Caitlyn Minimalist; normally $42, on sale now for $21