by Katie Hawley
Browse the unique, on-sale designs Etsy employees are adding to their carts—then score something merry and meaningful up to 60% off for yourself.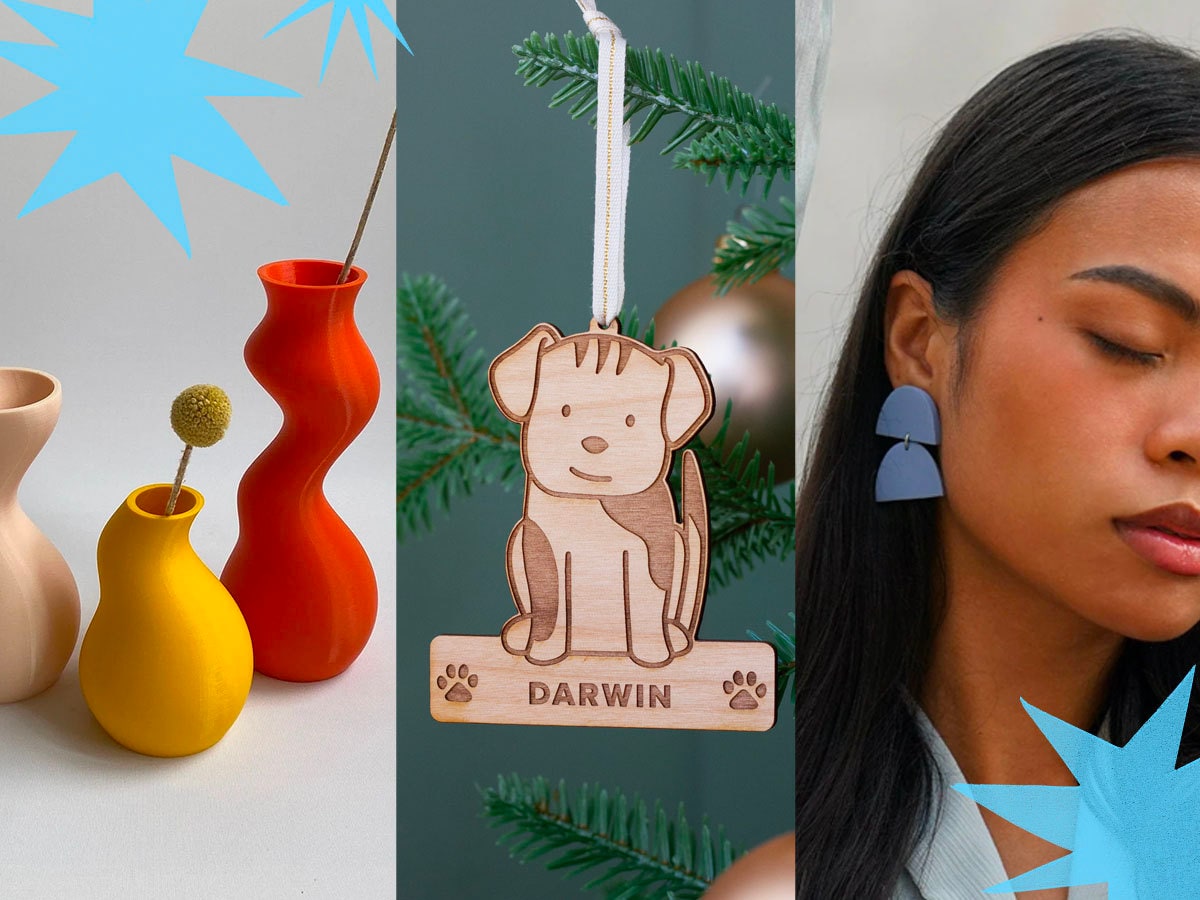 Here at Etsy HQ, we spend our days marveling at the gorgeous, one-of-a-kind designs of our endlessly talented seller community—so it's only natural that on the extra-special occasions when some of the pieces we've been eyeing go on sale, we're on it faster than you can say "add to cart." A pretty new pair of statement earrings? Yes, please! An out-of-this-world embroidery pattern for a space-obsessed loved one? Sign us up. A live-edge wood table to take our family game nights to the next level? You bet your last Monopoly dollar. What can we say? The Cyber Sales Event has officially arrived and we, the Etsy employees, are just as excited as everyone else. So before Black Friday is here, keep scrolling to discover the items Etsy staff are scoring at up to 60% off—and hear why they love them in their own words. Even better: These beauties are all ready to ship in up to three business days*!
A scented candle
Picked by: Emilie Tronchot, Influencer Marketing Manager, Paris, France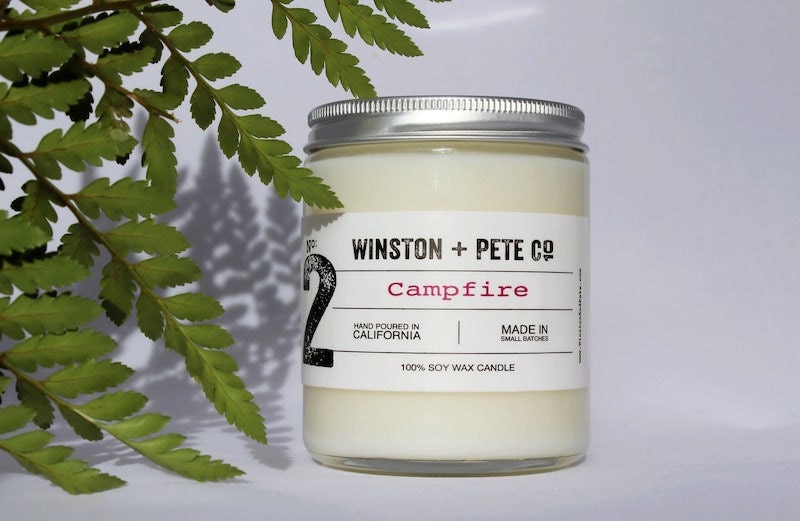 SHOP: Scented soy wax candle from Winston + Pete Co., on sale for $17.60 (originally $22)
Why Emilie loves it: "The best gift at the end of the year is one that reminds you to take some time for yourself. I like to create a cozy environment with things like candles—this one is called Campfire, and it fills the room with warm notes of cinnamon, pine, smoke, cloves, vanilla, wood, pepper, and incense. I also love that it's hand-poured and comes with a lid so you can take it anywhere. I'll be ordering some for my family and can't resist self-gifting at the same time!"
A zodiac necklace
Picked by: Dayna Isom Johnson, Etsy Trend Expert, Brooklyn, New York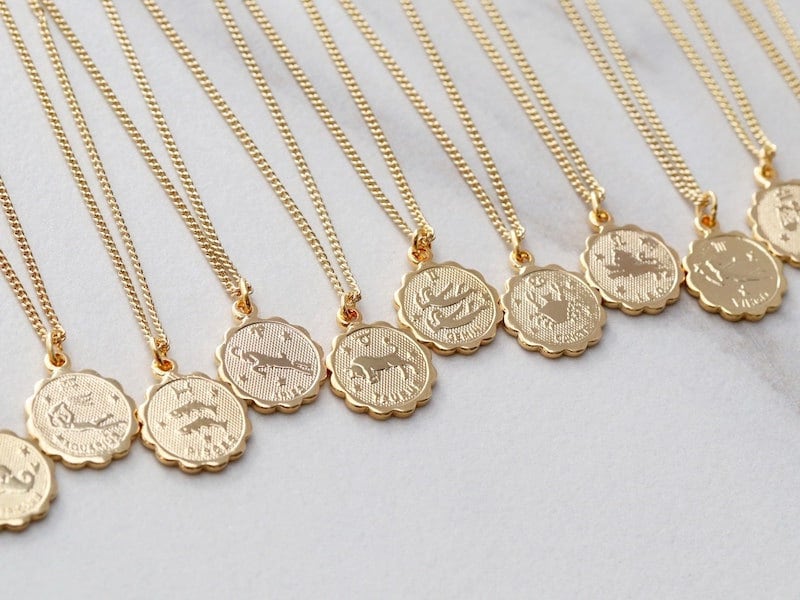 SHOP: Zodiac coin necklace from Tom Design, on sale for $17.60 (originally $22)
Why Dayna loves it: "I'm a huge fan of zodiac-themed gifts, and this adjustable coin charm necklace is the perfect option for me to buy for my girlfriends and myself. I'm a Capricorn, but each piece will be personalized to our individual sign and allow us to stay connected no matter where we are in the stars."
A festive wreath
Picked by: John Mapelli, Data Engineer, Brooklyn, New York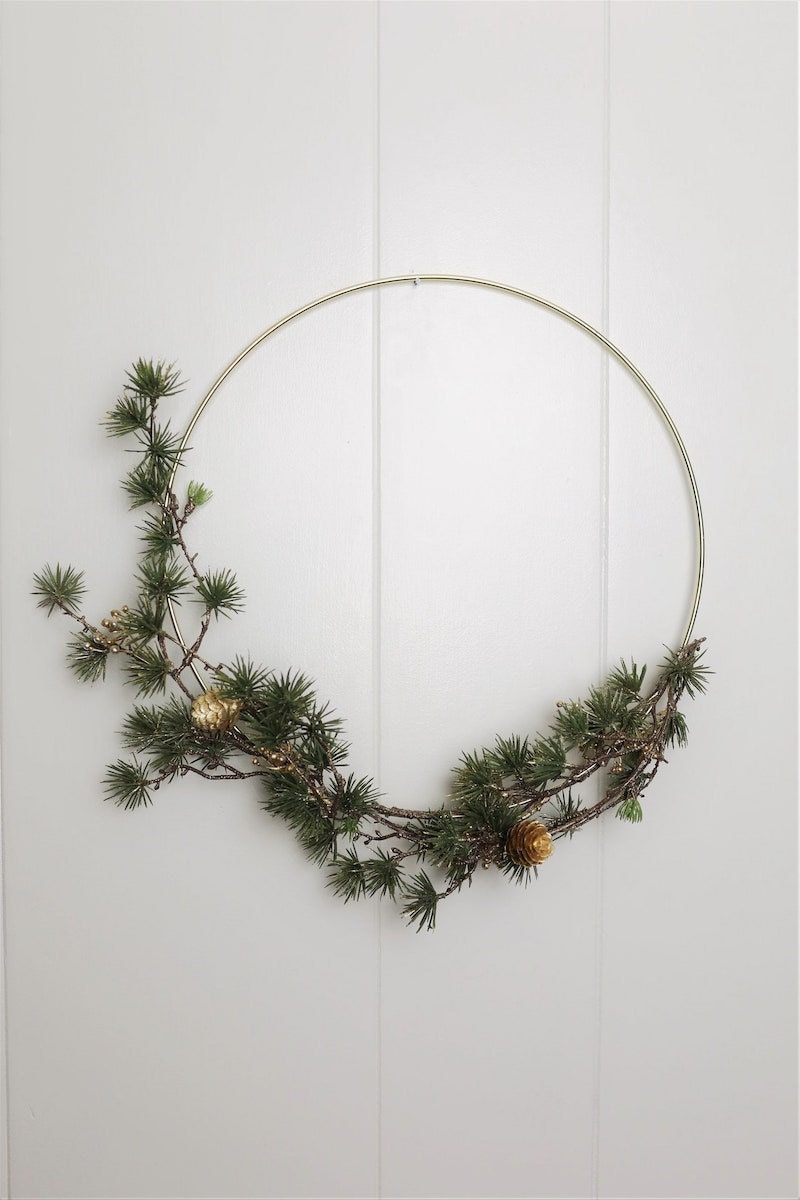 SHOP: Pine hoop wreath from Wild Lavender Home, on sale from $27.19 (originally from $33.99)
Why John loves it: "In the past, I've always picked up a live Christmas tree from the grocery store. While there's a certain appeal to playing urban lumberjack and hauling a tree through the streets of NYC, this year I'm really excited about decorating with this modern gold hoop wreath instead. It won't take up as much space in my apartment—or leave me with 20,000 needles to clean up in January—and it looks great."
A custom map
Picked by: Stefanie Dollak, Senior Digital Marketing Manager, Toronto, Canada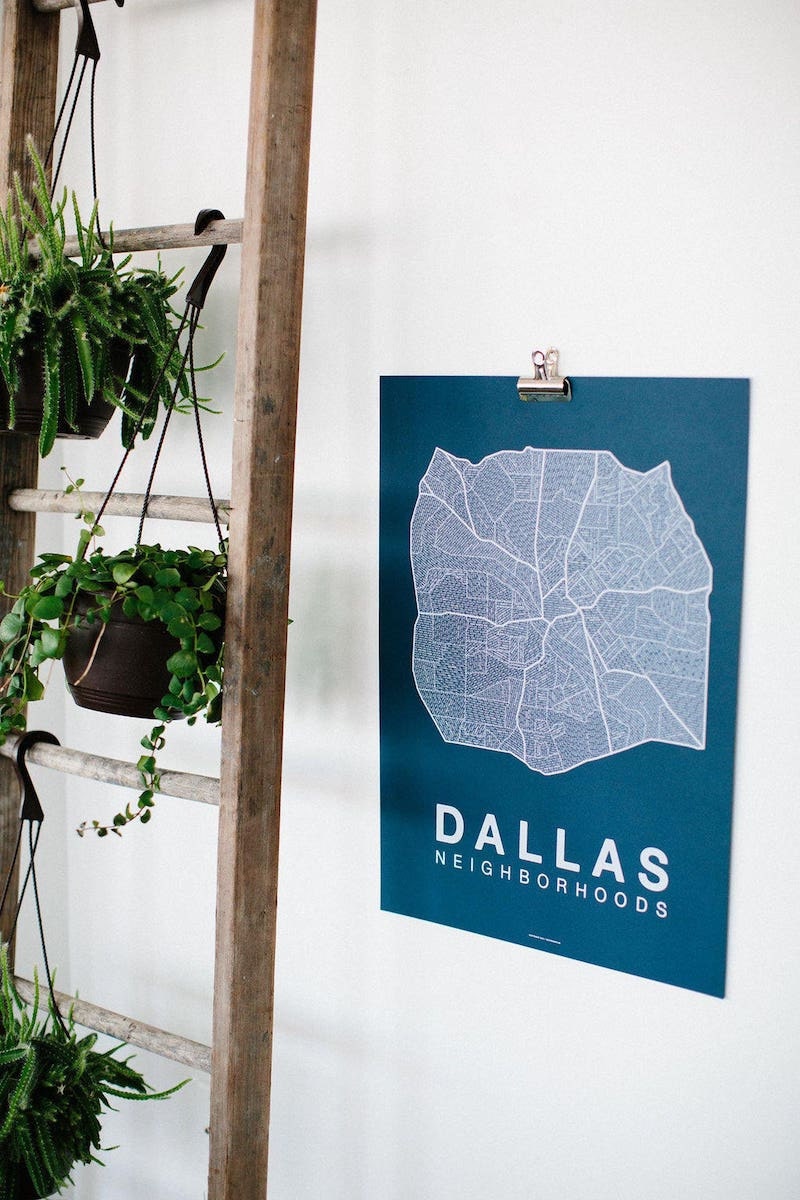 SHOP: Custom city map from Native Maps, on sale from $32 (originally from $40)
Why Stefanie loves it: "My boyfriend and I recently renovated our home, and I'm so excited to surprise him with a set of these custom city maps to hang as art! There are so many eye-catching colors to choose from, and I love that each one is screenprinted by hand. I hope they'll bring us back to the memories of times we've spent in each place—truly so meaningful."
Colorful playing cards
Picked by: Jason Ham, Senior Product Designer, San Francisco, California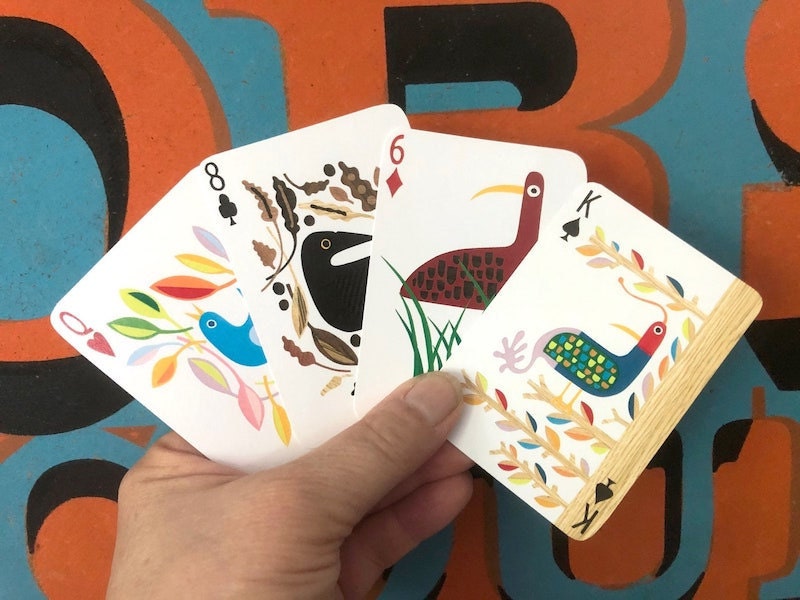 SHOP: Bird collage card deck from Bunny with a Toolbelt, on sale for $12 (originally $15)
Why Jason loves them: "This is just the right gift for the friend that likes hosting game nights. Every card deck features over 50 original bird collages, and if you play your cards right, you'll get to enjoy the gift, too."
A trio of vases
Picked by: Alex Loh, Senior UX Researcher, Brooklyn, New York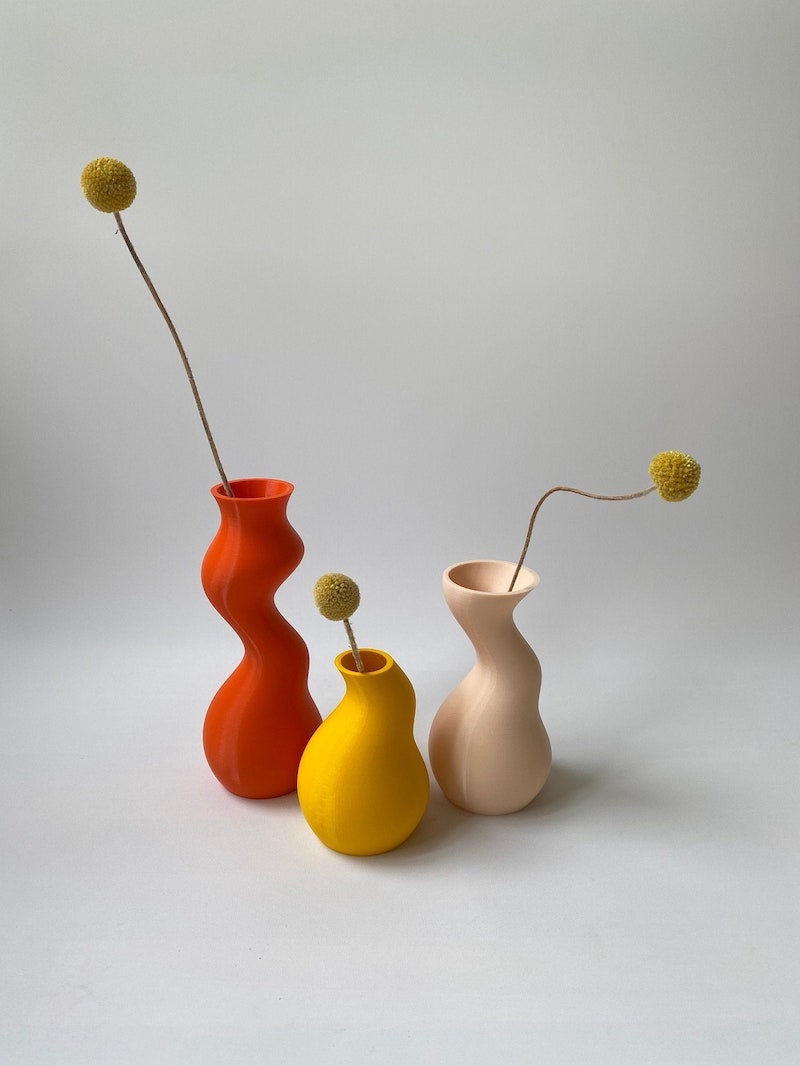 SHOP: Modern vase set from CustomBB, on sale for $58.40 (originally $73)
Why Alex loves them: "I've always been a mix-and-match kind of gal, so I love that I can choose the color of each vase in this three-piece set. Plus, their wiggly shapes are so joyful! I'm excited to gift these to myself this season to help bring some whimsy into my new apartment."
A personalized pet ornament
Picked by: Aoife Holohan, Senior Marketplace Protection Agent, Dublin, Ireland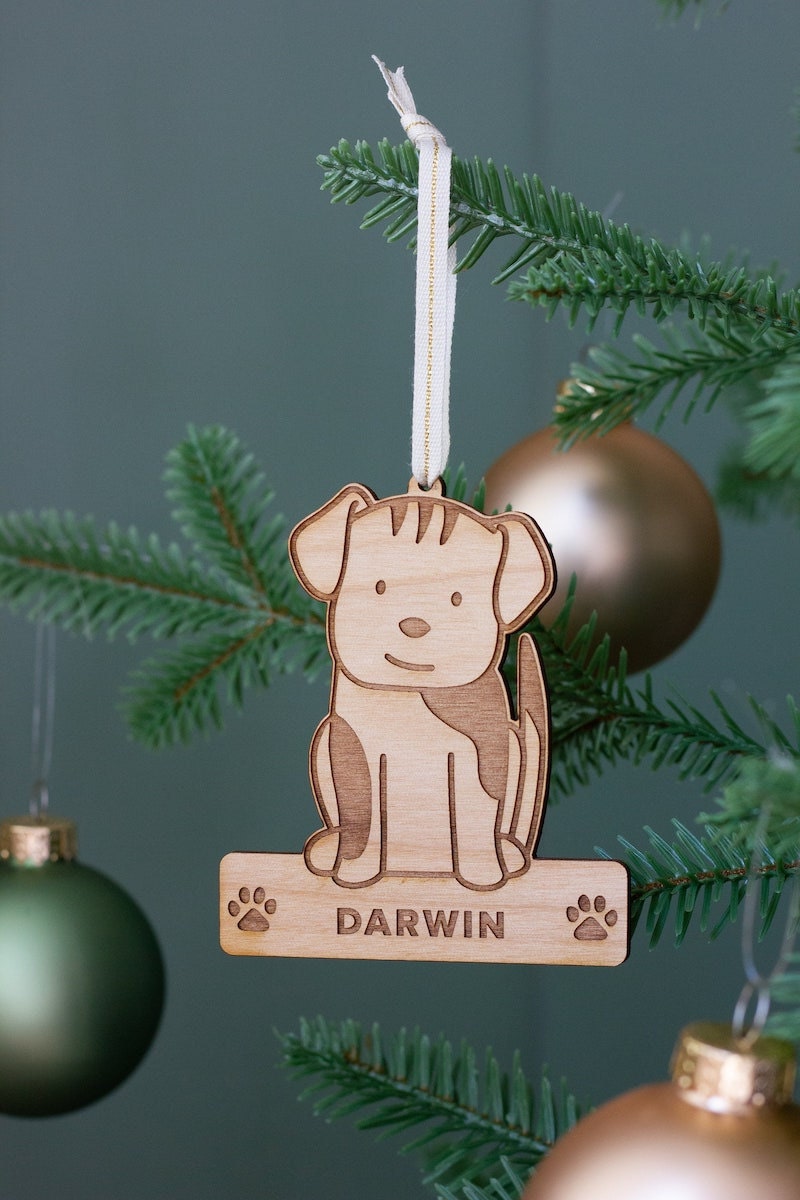 SHOP: Personalized pup ornament from Hereafter, on sale from $22.40 (originally from $28)
Why Aoife loves it: "My husband and I recently got a puppy named Bowie as a best friend for our other dog, Skye. We're big Christmas and dog people so of course we need a personalized ornament for our tree just for Bowie! I love the natural color of this one and the fact it's made from sustainably forested hardwood."
Clay statement earrings
Picked by: Saran Kanté, Digital Marketing Specialist, London, United Kingdom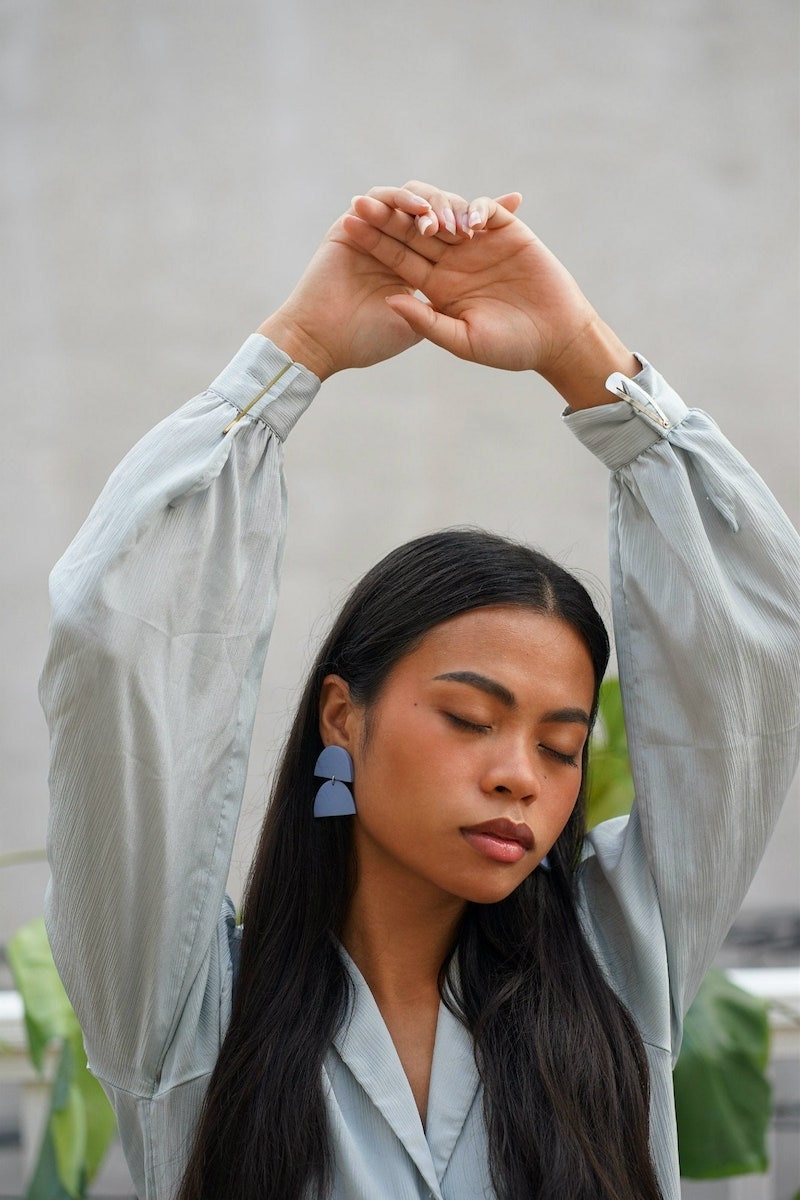 SHOP: Lightweight clay earrings from Shop Uh-Huh, on sale for $32 (originally $40)
Why Saran loves them: "I'm a sucker for jewelry! I own more than 100 pieces, most of them handmade and collected during my travels as a reminder of the places I've been. I've been looking for statement clay earrings to wear to an upcoming Christmas party, and these sculptural danglers will be a great addition to my collection."
A bespoke beer glass
Picked by: Jayesh Kaushik, Software Engineer, Brooklyn, New York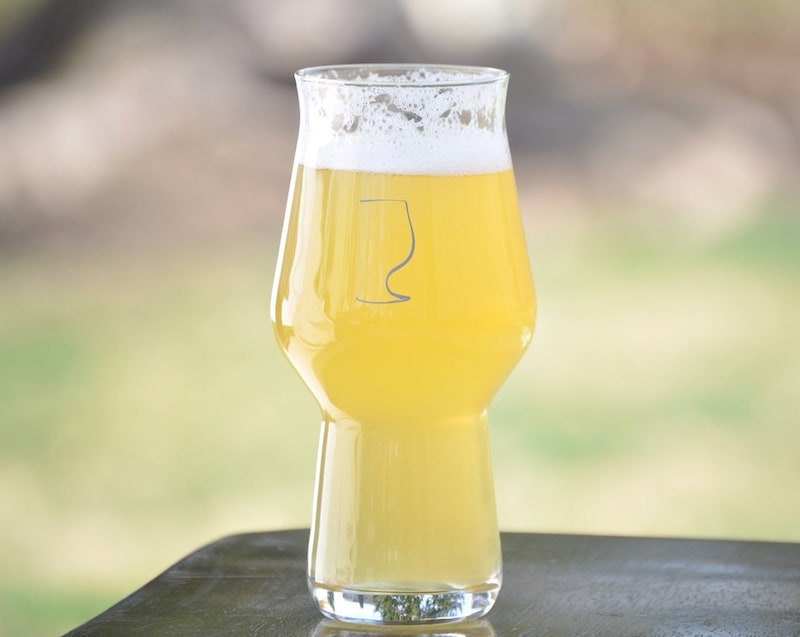 SHOP: IPA beer glass from I Prefer Craft Beer, on sale for $27.60 (originally $34.50)
Why Jayesh loves it: "This beer glass reminds me of the ones they used to have at my local bar in college! A big part of creating the perfect drink is choosing a proper vessel—and a cold beer must be enjoyed in a quality pint glass like this one, which is designed specifically to enhance the taste of IPAs. Even better? It's dishwasher safe."
A DIY embroidery pattern
Picked by: Myriam Bastian, Buyer Support Content Specialist, Dublin, Ireland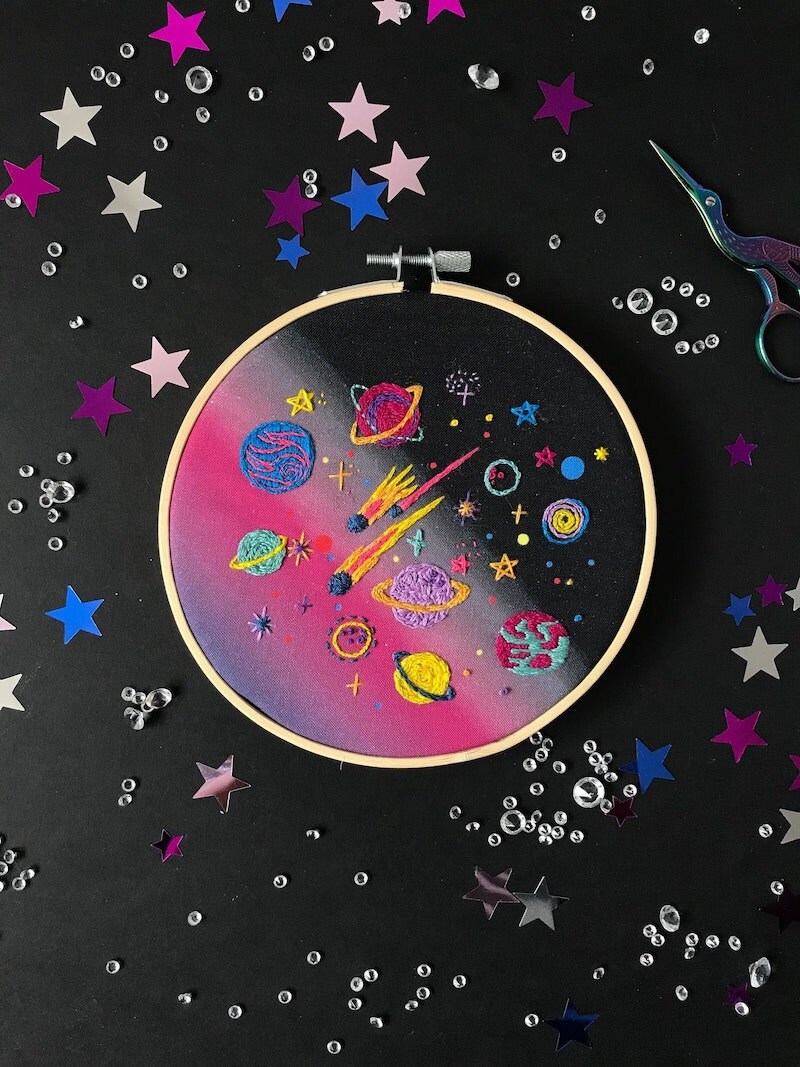 SHOP: Shooting stars embroidery pattern from Nelly Makes Embroidery, on sale for $11.82 (originally $14.78)
Why Myriam loves it: "With this hands-on, downloadable embroidery pattern, I finally found the right gift for the man of my heart: an outer space-obsessed guy with little time or care for something as cozy, romantic, and poetic as Christmas. But what's Christmassier than a shooting star? I can't wait to hang the finished product in our home for us to enjoy."
A cushiony cat bed
Picked by: Raquel Alvarez, Software Engineer II, Miami, Florida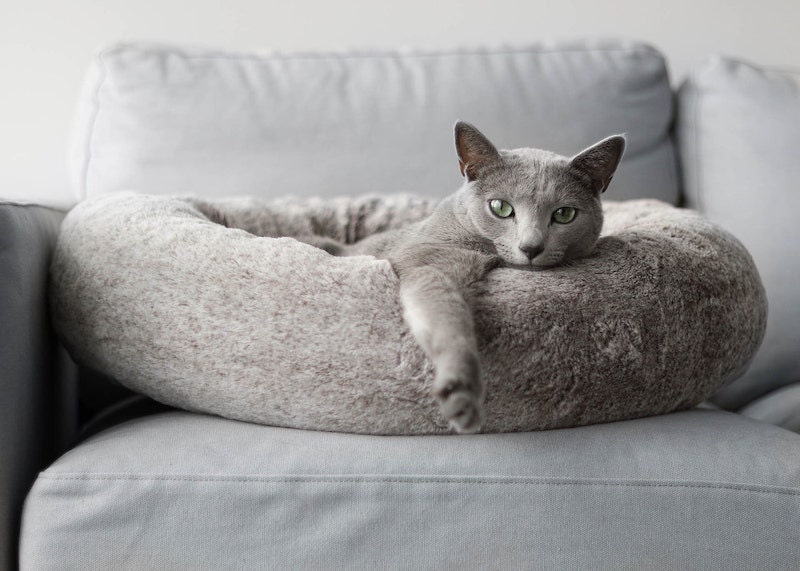 SHOP: Faux-fur cat bed from Noots Pets, on sale for $80.76 (originally $100.95)
Why Raquel loves it: "This faux-fur pet bed looks so cozy, even I would like to take a nap on it! My two cats, Cookie and Bonbon, love to open holiday gifts with us, so I'm always looking for something I can put catnip on so they'll rip up the wrapping paper on Christmas day. This bed is perfect because on top of getting to have fun on Christmas, they'll get to snuggle up in it all year long."
A moisturizing soap set
Picked by: Sneha Sharma, Senior Engineering Manager, Brooklyn, New York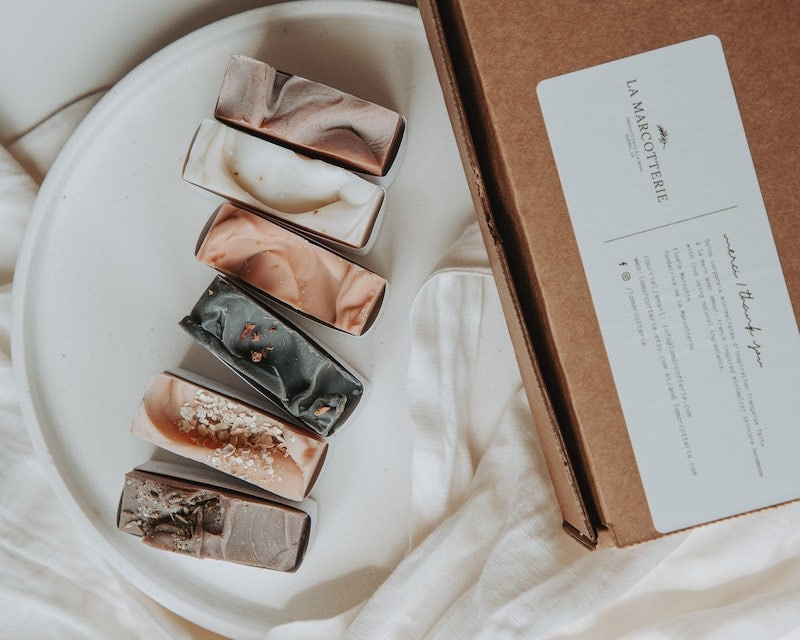 SHOP: Natural soap set from La Marcotterie, on sale for $57.92 (originally $72.40)
Why Sneha loves it: "I take every opportunity to pamper myself, especially during the frenzied holiday season, and there's nothing better than indulging in some luxury with these fragrant soaps! With six botanical bars included, there's a scent profile for everyone—though I'm probably most excited about the eucalyptus, peppermint, and tea tree combo."
A luxe leather dopp kit
Picked by: Stephen Bluhm, Product Launch Content & Doc Specialist, Hudson, New York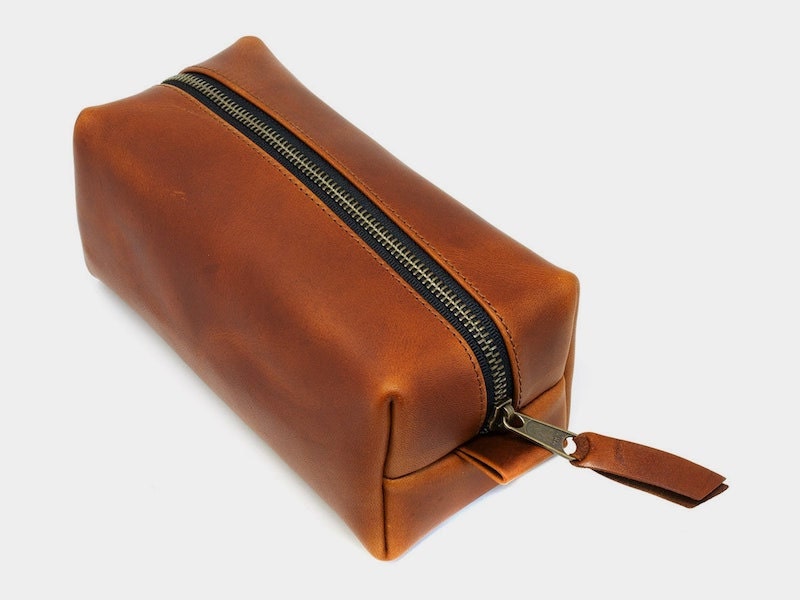 SHOP: Leather dopp kit from olpr, on sale from $36.80 (originally from $46)
Why Stephen loves it: "I like how folks used to get dressed up to travel, even by plane, with nice luggage. This leather dopp kit caught my eye because it has that kind of classic charm—it's simple but substantial, and you can personalize it with up to three characters to really make it your own."
A personalized name puzzle
Picked by: Yasmary Diaz, Senior Engineering Manager, Miramar, Florida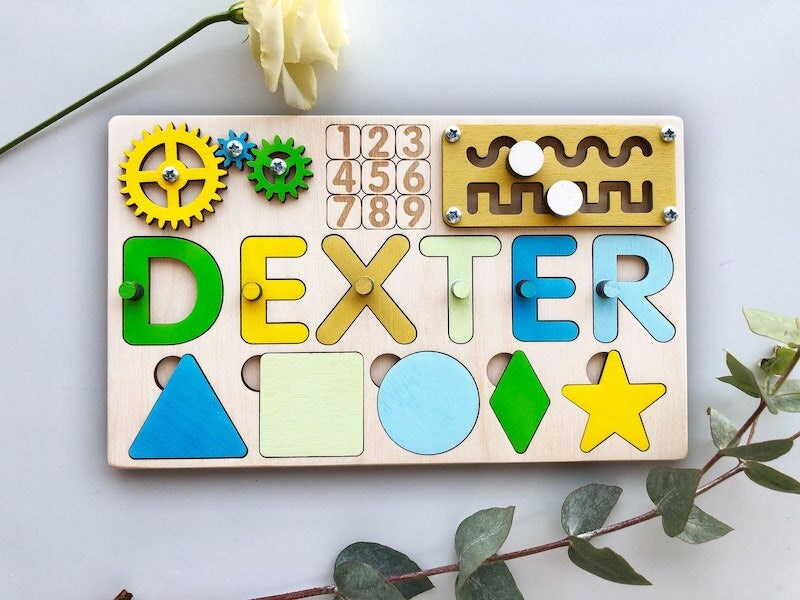 SHOP: Personalized name puzzle from homeNwood, on sale from $2.31 (originally from $4.63)
Why Yasmary loves it: "My boys love anything with their name on it, and they're crazy about puzzles! The gears, maze, and other tactile goodies will quickly make this personalized pick one of their favorites!"
A wooden bookmark
Picked by: Alex Melton, Product Manager, Brooklyn, New York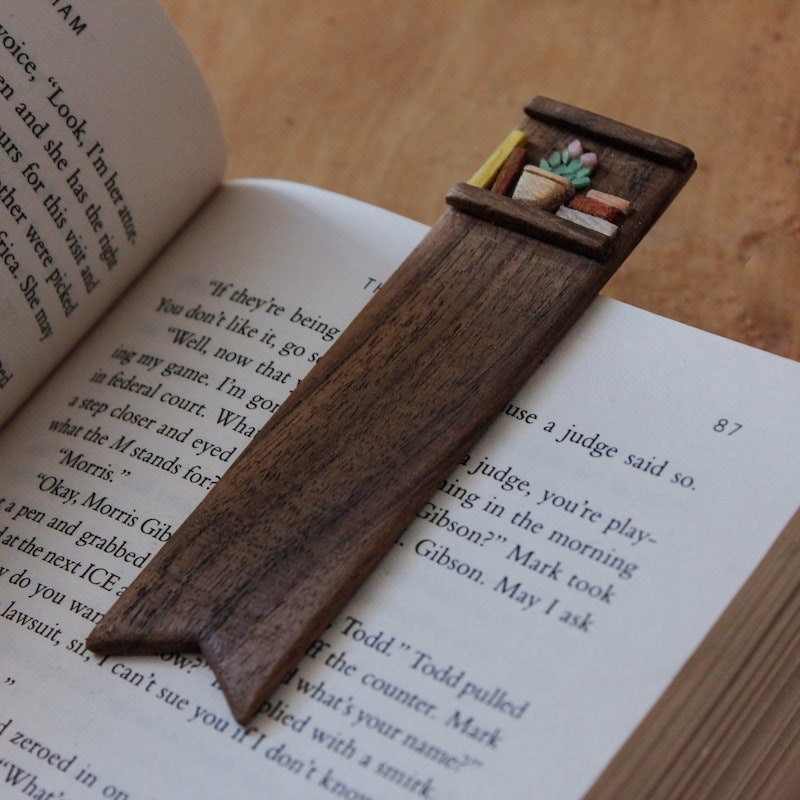 SHOP: Wooden bookmark from arboree, on sale from $22.52 (originally from $28.15)
Why Alex loves it: "As an avid reader myself, I love to give friends and family books I think they'll enjoy. Recently, I started adding fun bookmarks when gifting books to make the present feel extra special. This handmade wooden bookmark is one of my favorites! The tiny shelf details are so unique, and you can choose from four different wood finishes to suit the taste of your recipient."
Fabric gift wrap
Picked by: Josefine Andrae, Content Lead, Berlin, Germany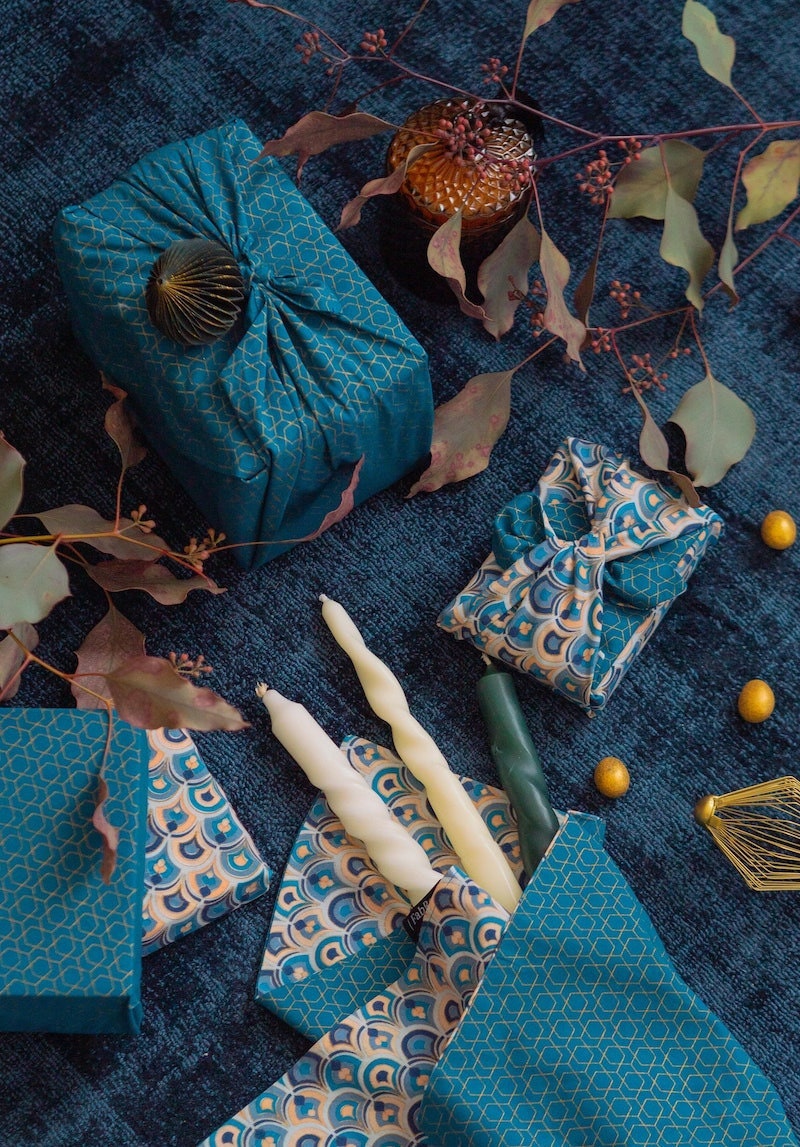 SHOP: Fabric gift wrap from FabRap Shop, on sale for $66.33 (originally $82.92)
Why Josefine loves it: "I love the idea of wrapping presents in beautifully printed fabrics to help avoid ending up with mountains of disposable gift wrap. While the reversible patterns in this three-pack are definitely festive, it's also great that the fabric can be reused for the next birthday that comes up, too. Now I just need to find someone to teach me how to wrap furoshiki!"
A live-edge wood table
Picked by: Elise Nolan, Senior Manager Payments Strategy & Operations, Pittsburgh, Pennsylvania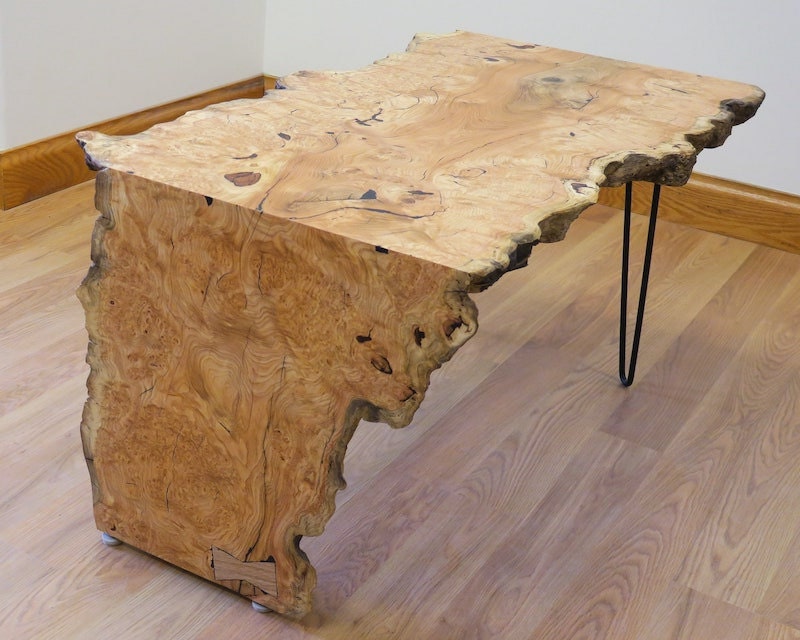 SHOP: Live-edge wood table from WoodLoveHandcrafts, on sale for $1,200 (originally $1,500)
Why Elise loves it: "My husband and I have a fun tradition of picking out a custom 'house gift' each year that will help our house feel more like a home. The only rule is that it has to be something the whole family will use. This gorgeous elm burl waterfall table reminds me of our family's love of hiking and spending time together in nature—plus it will be a perfect spot for cozying up near the fire during winter game nights!"
Beat the Black Friday rush and discover even more extra-special, on-sale delights: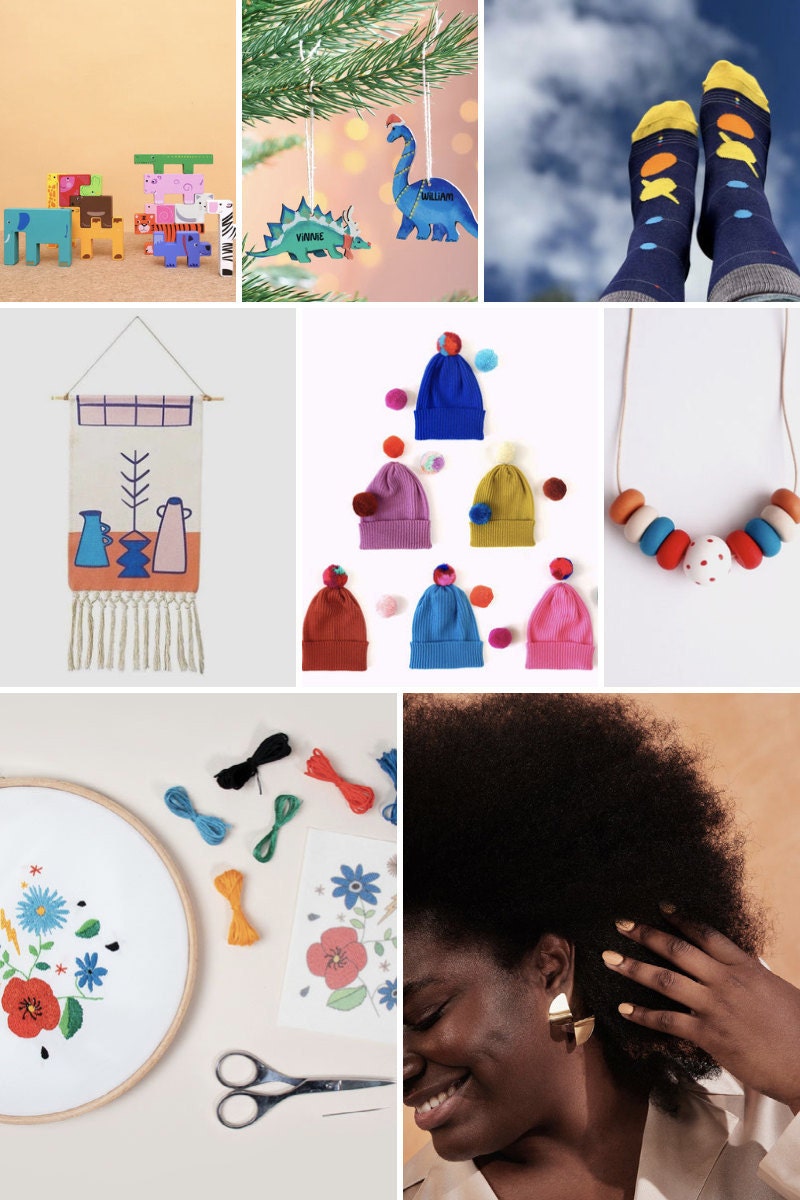 SHOP(clockwise from top left): Animal building block puzzle from imoore, on sale for $19.01 (originally $23.77); personalized dinosaur ornament from Oakdene Designs, on sale from $9.01 (originally from $11.26); solar system socks from Cepheid Studio, on sale for $17.06 (originally $21.32); clay beaded necklace from Atelier Paprika, on sale for $70.13 (originally $87.67); gold spiral earrings from MAIR Berlin, on sale from $55.92 (originally from $69.90); easy flower embroidery kit from Britney Pompadour, on sale for $30.33 (originally $37.91); knitted tapestry from Captcha Studio, on sale for $33.17 (originally $41.46); pom-pom beanie from Colette Bream, on sale from $30.40 (originally $38.00).

* "Ready to ship" means orders processed by Sellers in up to 3 business days. Actual delivery times will vary. Sales terms may vary. See individual listings for details.