by Katie Hawley
Blowing glass and brewing beer with Knoxville-based glass artist, bar owner, and craft beer enthusiast Matthew Cummings.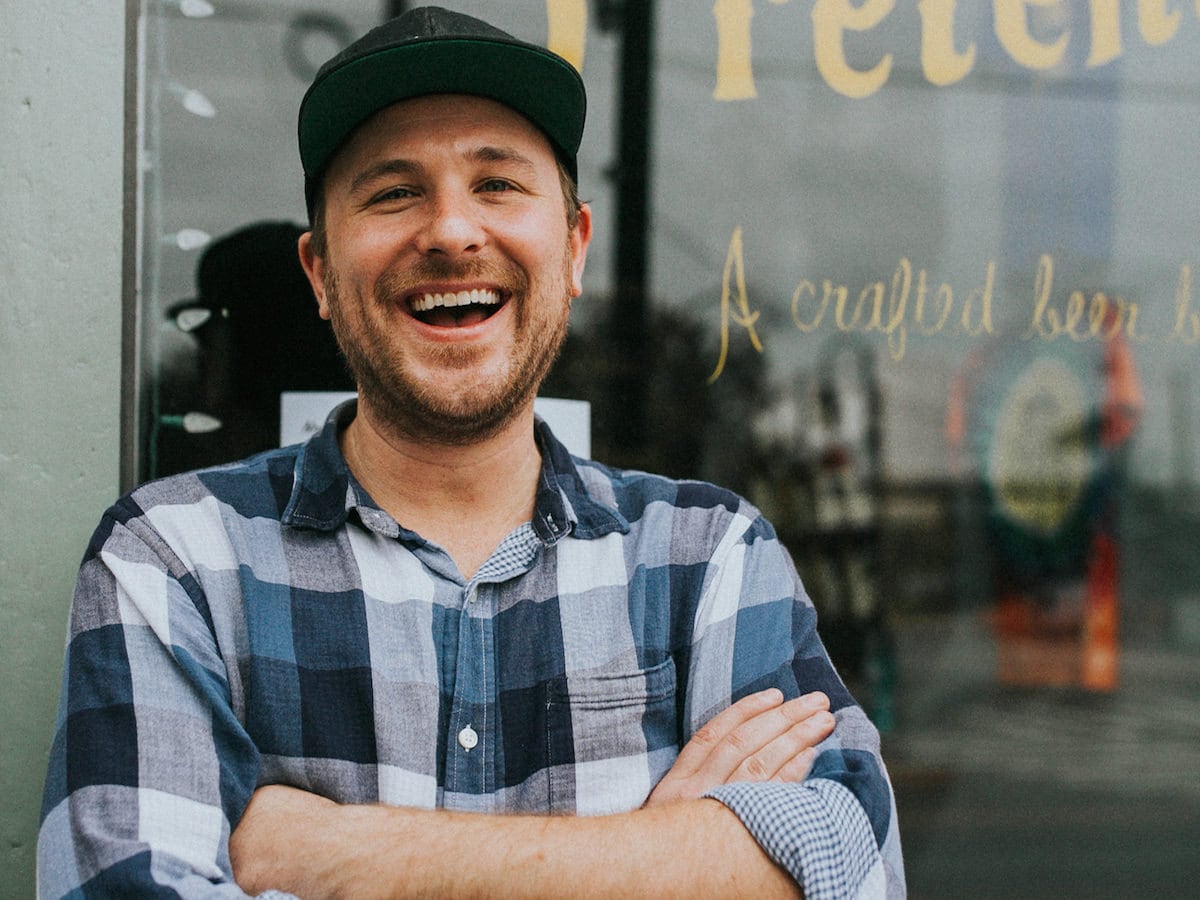 "Glassblowing is a divisive craft," says Matthew Cummings, the owner of Knoxville, Tennessee-based
Pretentious Beer Glass Company
. "When you have your first lesson and they open up the door to the 2,100°F furnace, you either shrink away from it or your eyes light up and you walk towards it. There's no middle ground." For Matthew, this definitive moment arrived his junior year of college, and the attraction was instant. "The furnace and the heat just immediately drew me in—I was hooked." An architect in training, he changed his major that semester. "And that's what I've done for the last 15 years—no looking back, no regrets. I knew it's what I wanted to do for the rest of my life."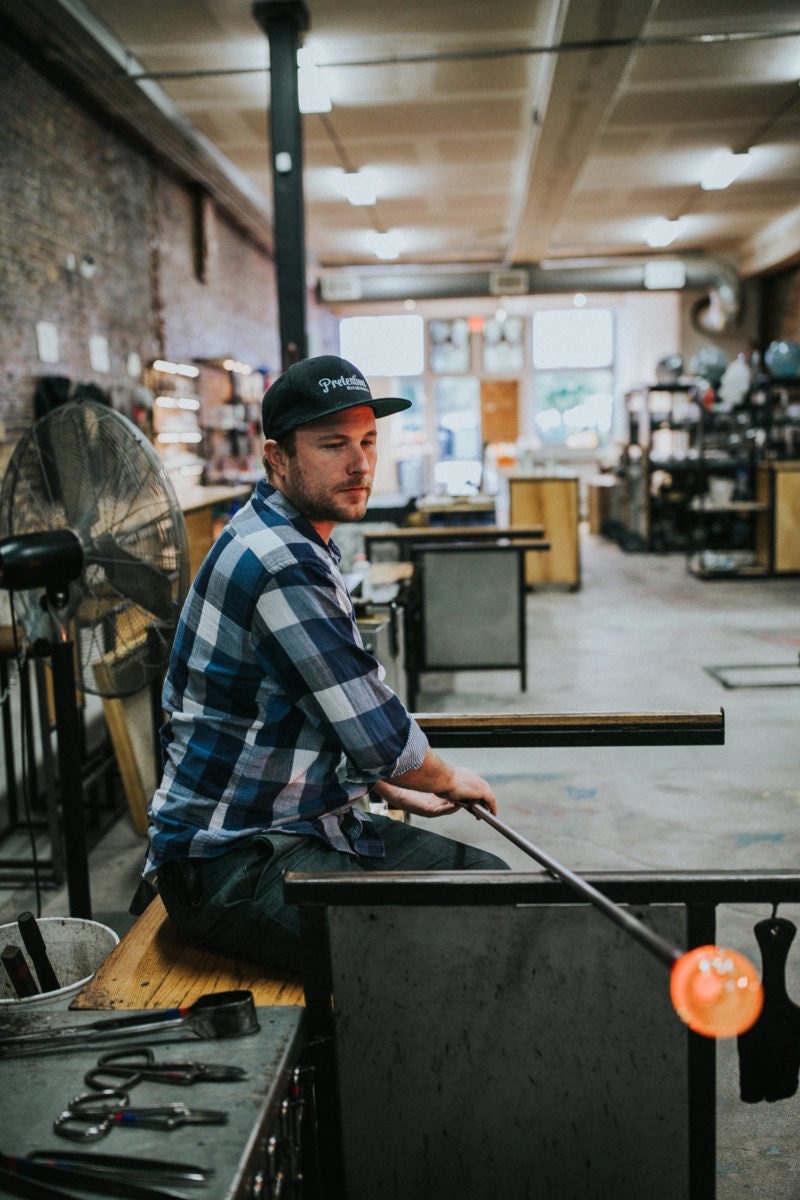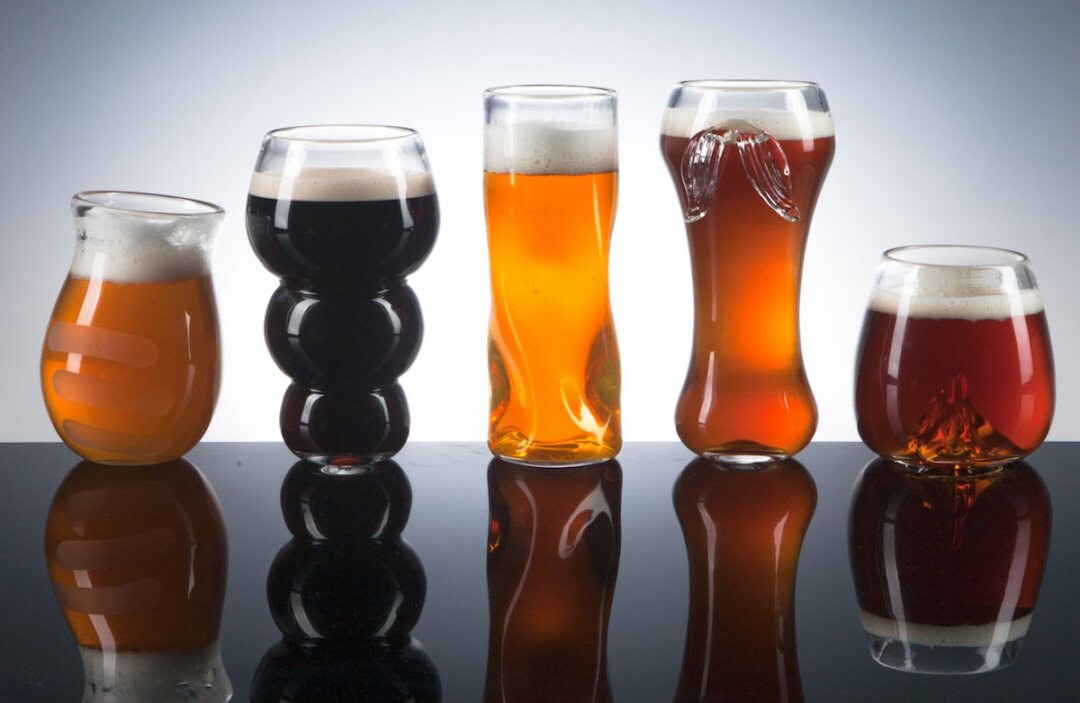 >
What he didn't know at the time was how exactly he'd manage to make a living of it. And it wasn't until a buddy in his local bottle share club talked him into making a custom
hoppy beer glass
that this university-trained glass sculptor and craft brew enthusiast started to put the pieces together. Recognizing a gap in the market for glasses designed with craft beers in mind, Matthew began sketching out a plan for a bespoke hand-blown line. "I thought: I'm a glass artist and I love craft beer. Maybe this is something I'm uniquely qualified to take on." His hunch paid off big, providing Matthew with the funds to open not only his own glassblowing studio—a notoriously cost-prohibitive undertaking—but also a craft beer bar and brewery in the 1890's Old City storefront next door. All without taking out a single loan. "Five years ago, if you'd asked me if I ever thought I could have my own glass blowing studio, or if I could open up a brewery, I would have said absolutely not," says Matthew. "I literally didn't dream that big. So to get to this point now, it's not even a dream come true. It's like a dream you didn't dare to dream that comes true."
We joined Matthew for a typical day to see what that dream looks like in action.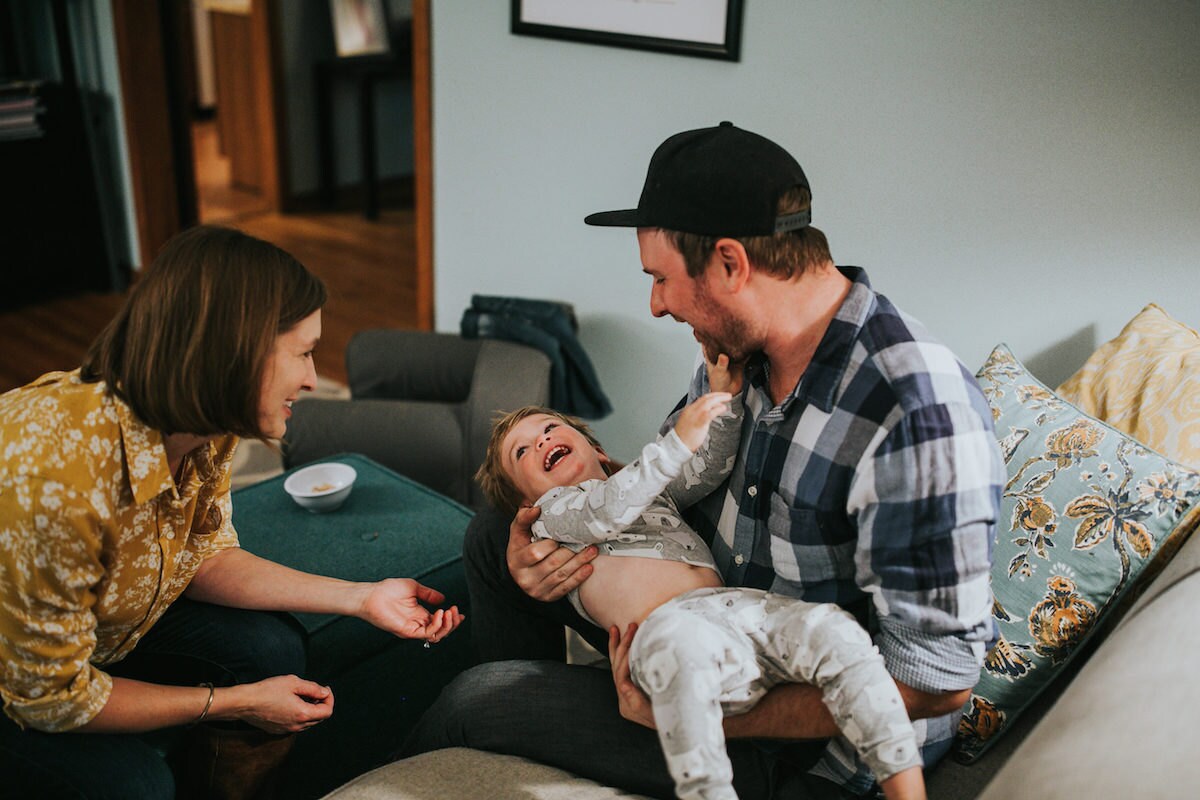 Matthew starts the day with his wife, Stephanie, and their son, Logan.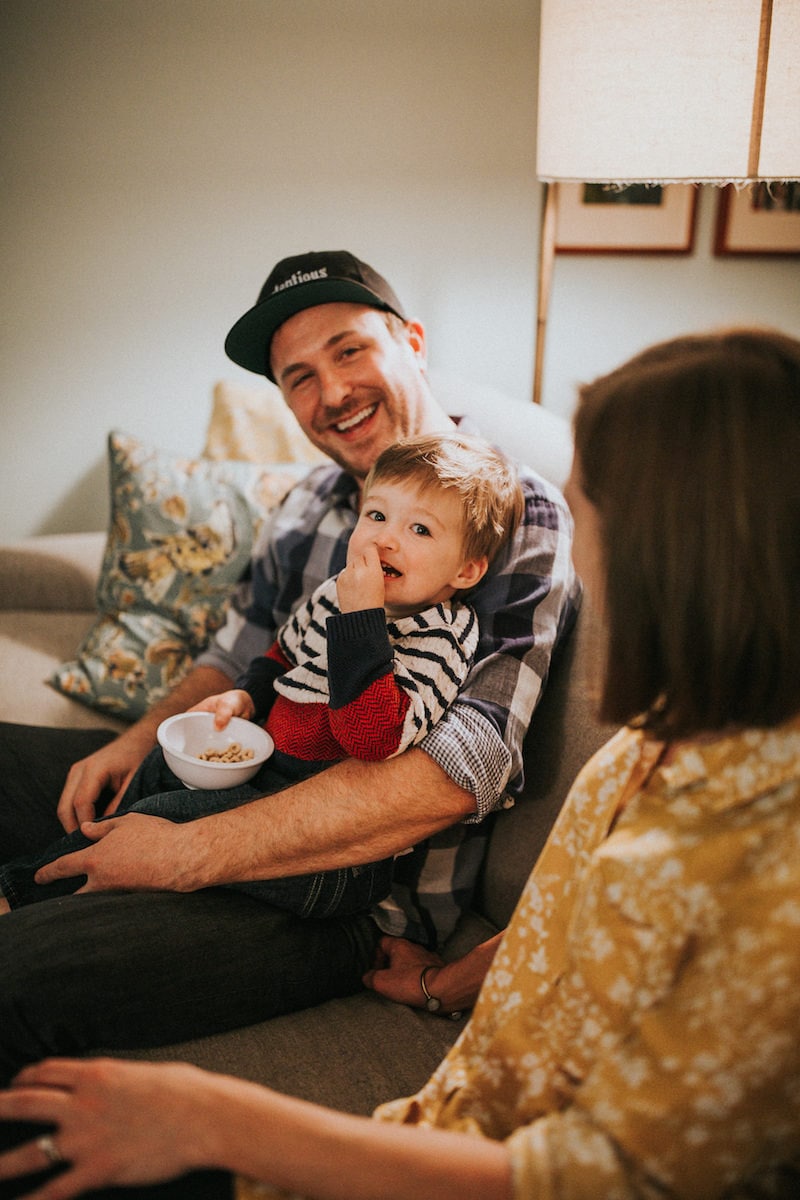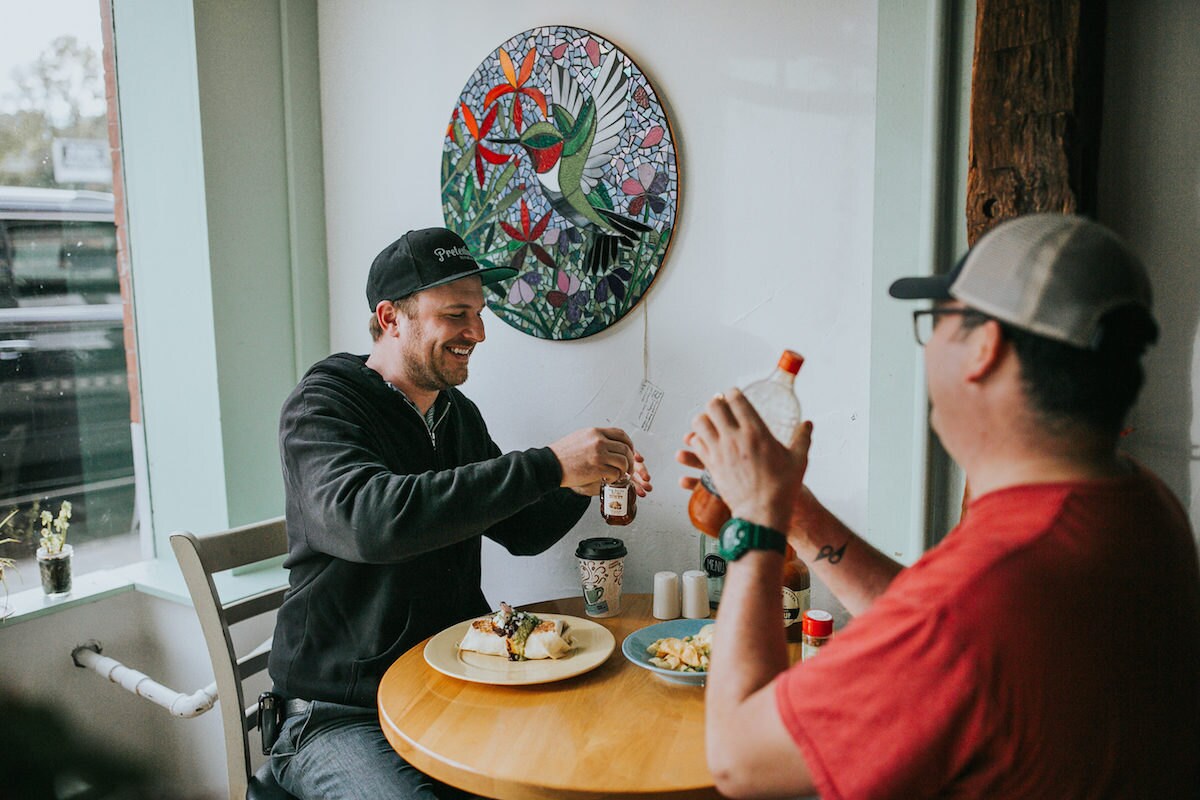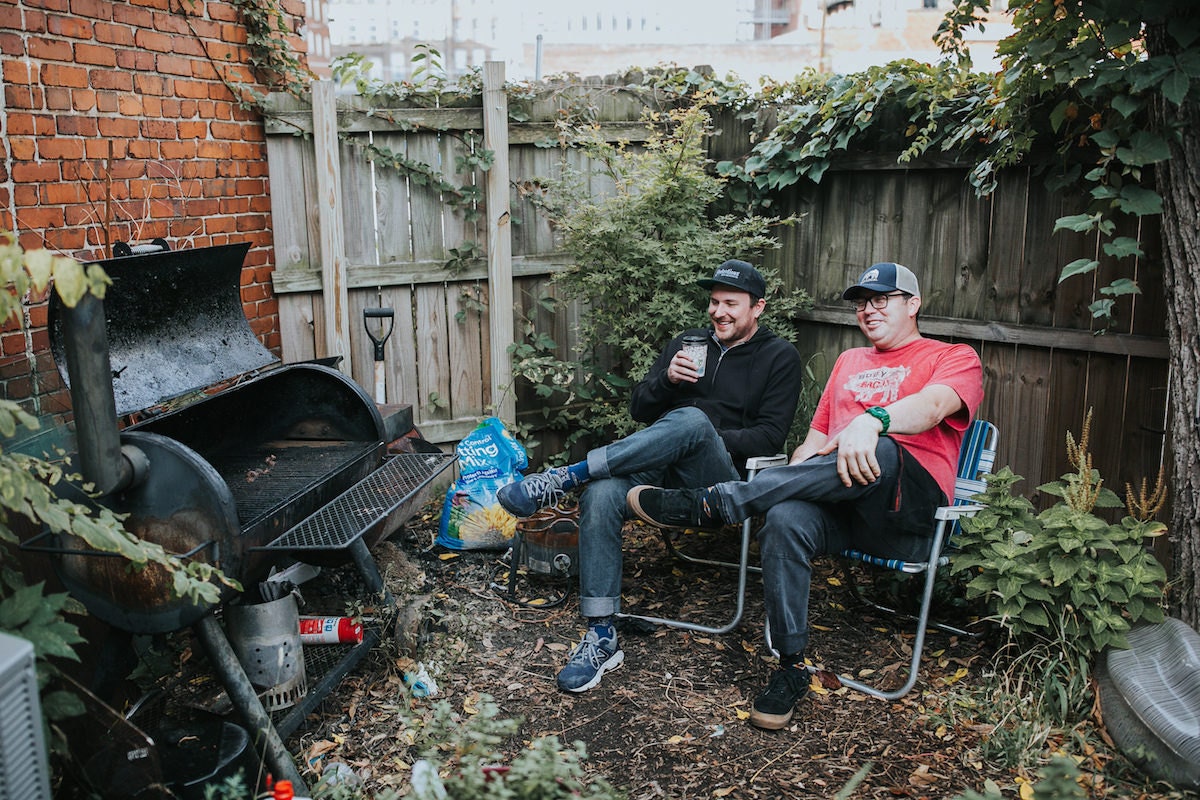 Fellow Knoxville business owner, Jeffrey, houses his restaurant's smoker in the backyard of Matthew's studio.
7am Up and at 'em
I've got a two-year-old son, Logan, so we get up by 7:00 or 7:30. We are not morning people whatsoever—he gets it from me. My wife Stephanie is a total morning person, but Logan and I typically sleep in until the last possible second, and then we get up and it's a full mad rush. But I get to spend some time with him before I take him to day care, and it's the best part of my day. He hangs out on my lap and we watch cartoons and eat some Cheerios together. It's our family time.
9:30am BFF brunch
One of my really good friends, Jeffrey, owns a brunch spot called
OliBea
a few doors down from the studio. That's where I head most mornings—it starts my work day in a stress-free spot. They opened up about the same time that we arrived in Knoxville, but it took a while for Jeffrey and I to actually get to talk to each other—we were kind of like ships in the night for a while. But once we started hanging out, that was it: BFFs for life. Owning a small business is incredibly hard, and it's nice to have a friend who understands the trials and stresses that you go through. Jeffrey keeps the smoker for OliBea in the backyard of our studio, so we see each other every day, multiple times a day. He does everything himself: makes his own bacon, pork loin, everything. He also makes the bar snacks for our bar. He makes pimiento cheese with handmade tortilla chips—it's the South, so pimiento cheese is a staple—and we also do a rotating popcorn. Right now it's rosemary sage popcorn, and all the herbs are from a garden I've been growing out on our patio.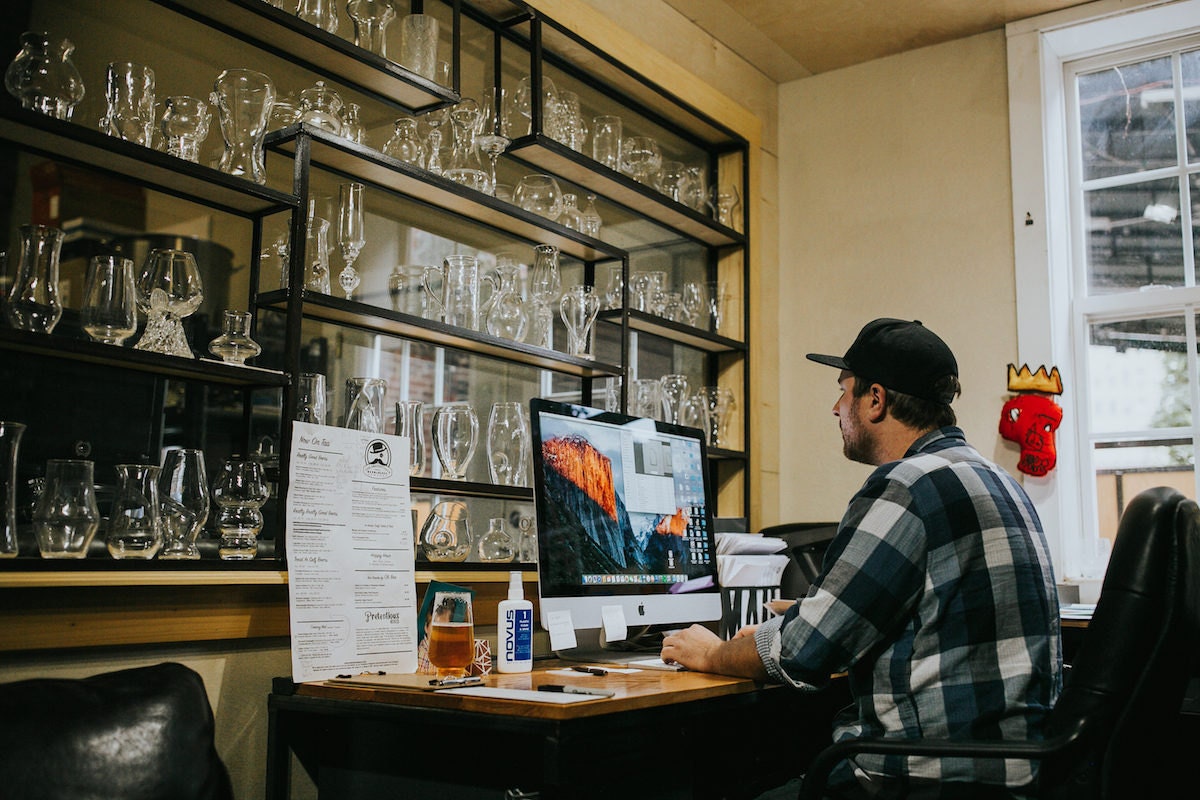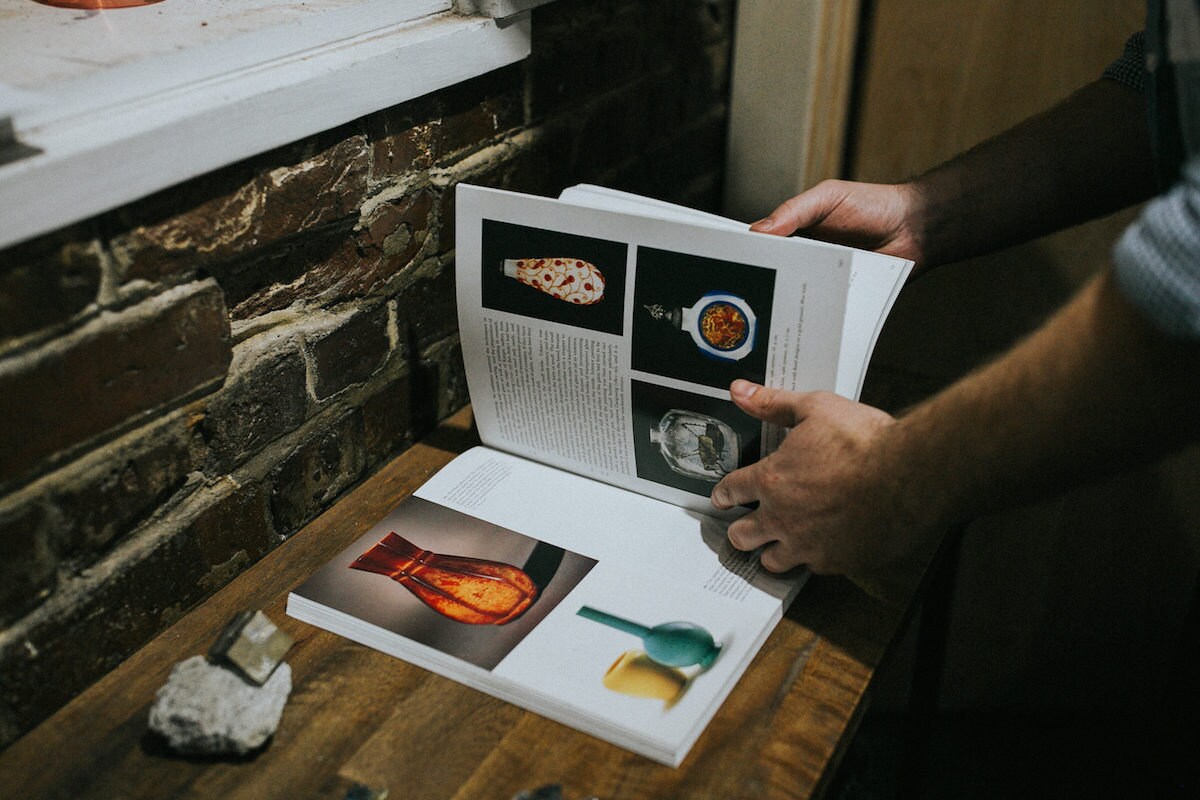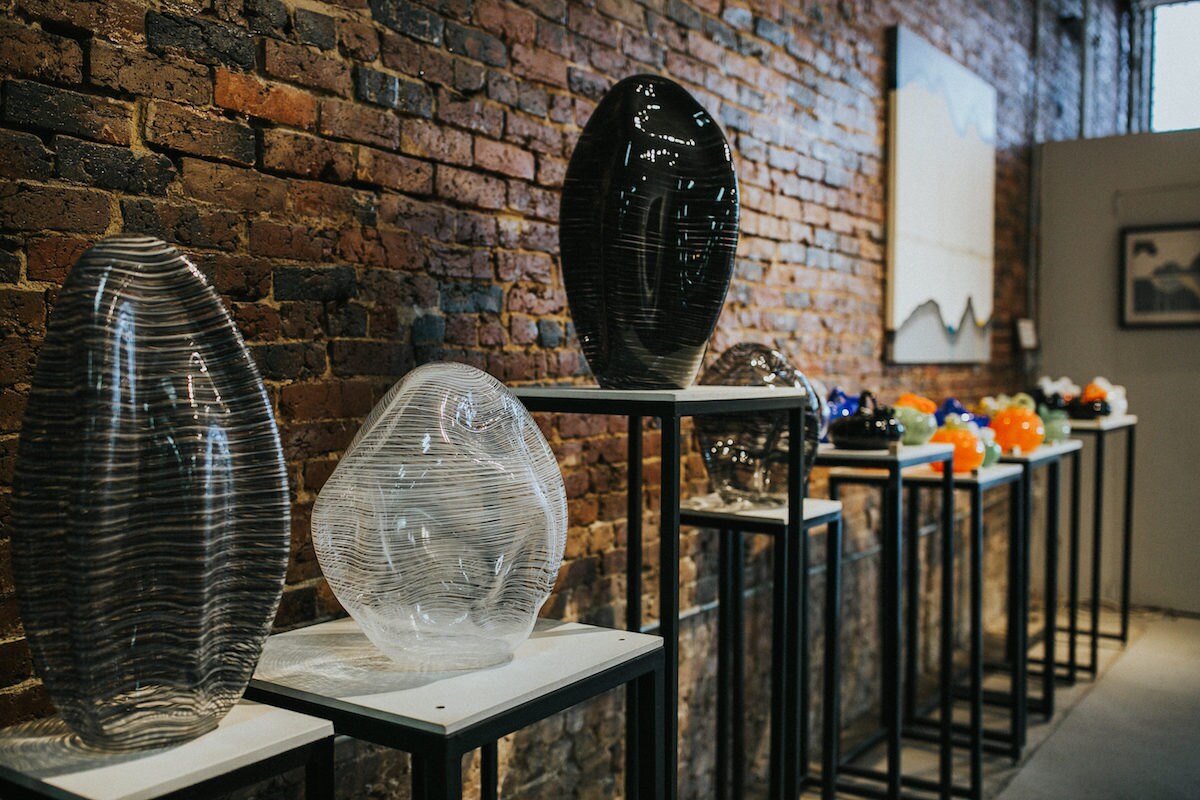 Matthew's glass sculptures on display in the hot shop. Before founding Pretentious, he made his living as a gallery artist.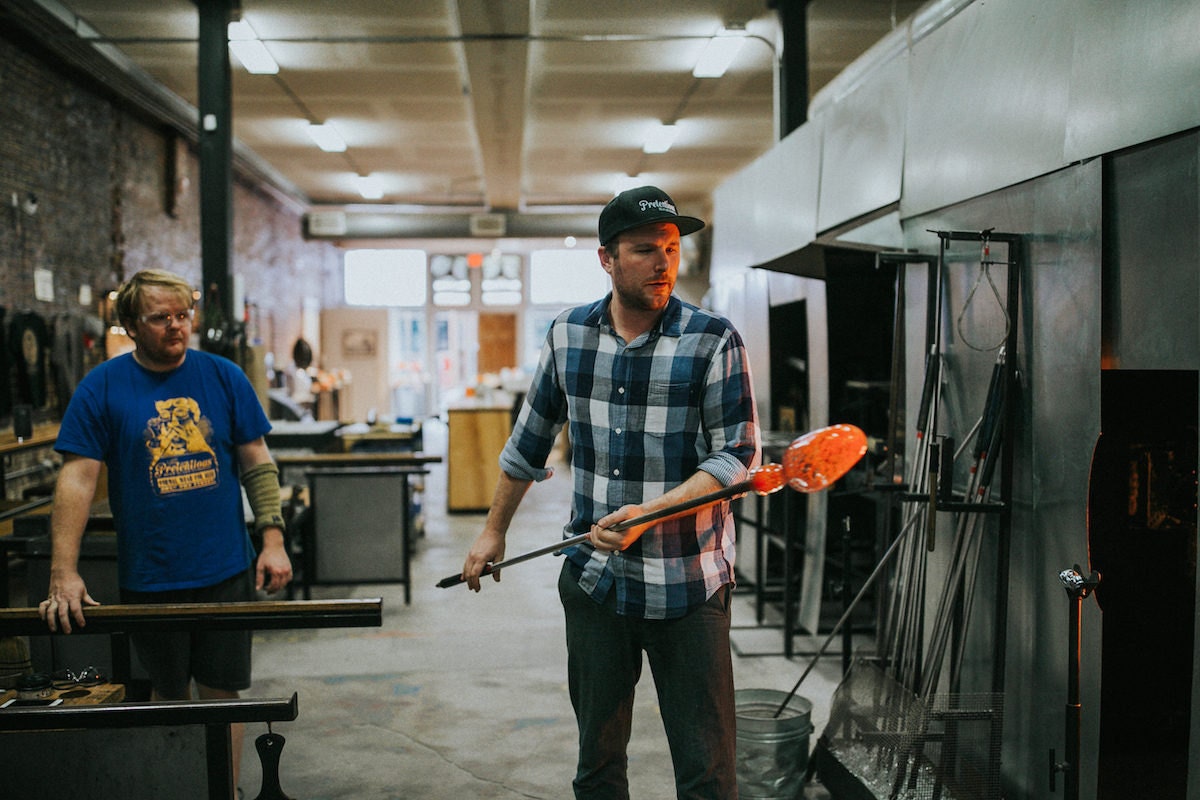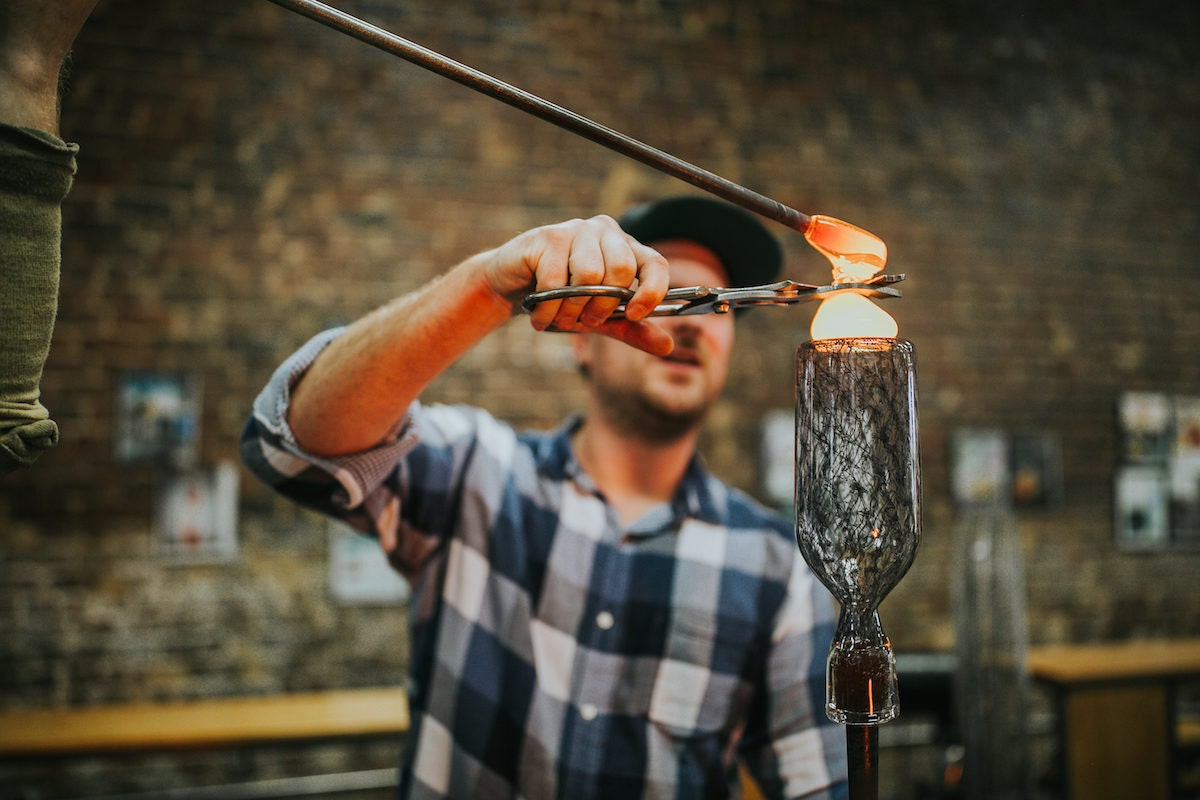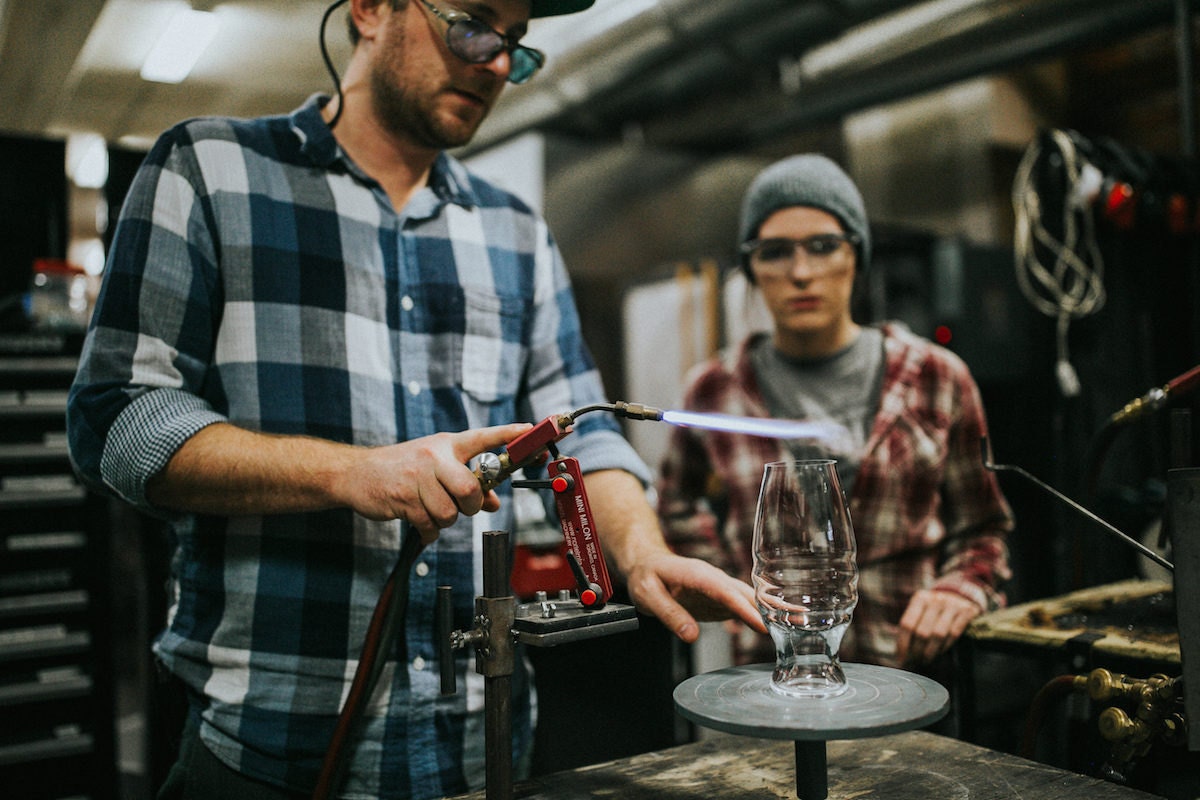 11am Daily ritual
I hoard books—real books. I'm not a fan of electronic copies. And I developed a practice right after grad school that I still use to this day: I have a small table in my office right beside the door, and two glass books are always open on it. Every day when I walk into the shop, I open each book to a random page. It always exposes me to something beautiful and unexpected.
11:30am Go time
There's a saying in glass that Europeans design things 20 times and then make one object, and Americans design one thing and then make 20. I'm much more on the design-heavy end of the spectrum—I have to plan everything out before I get into the hot shop. I like to go in with a bunch of thumbnails for different ideas of what I could make, but I don't do full sketches because the glass has so much personality on its own and I always want to acknowledge that.
Glassblowing
is a collaborative process—not just between you and your assistant, but also with yourself and the material. The material wants to make something a certain way, and your job as the craftsperson is to listen to it and work with it. If the material tells me it wants to do something a little bit different, I try to stay open. I've got several really good glass assistants that take care of most of our standard production, so when I'm blowing glass, typically it's for custom orders or new designs. I'll also make some of the limited-edition glasses, as well as our newest glasses—I like to run those myself for a little while until I figure out the fastest, most efficient way to make them. There's one glass that we just launched called the
Master Series
that takes about two hours to make. These feature a technique that was invented by
Archimede Seguso
in the '50s—it's one of the most beautiful patterns that I think you can make in glass.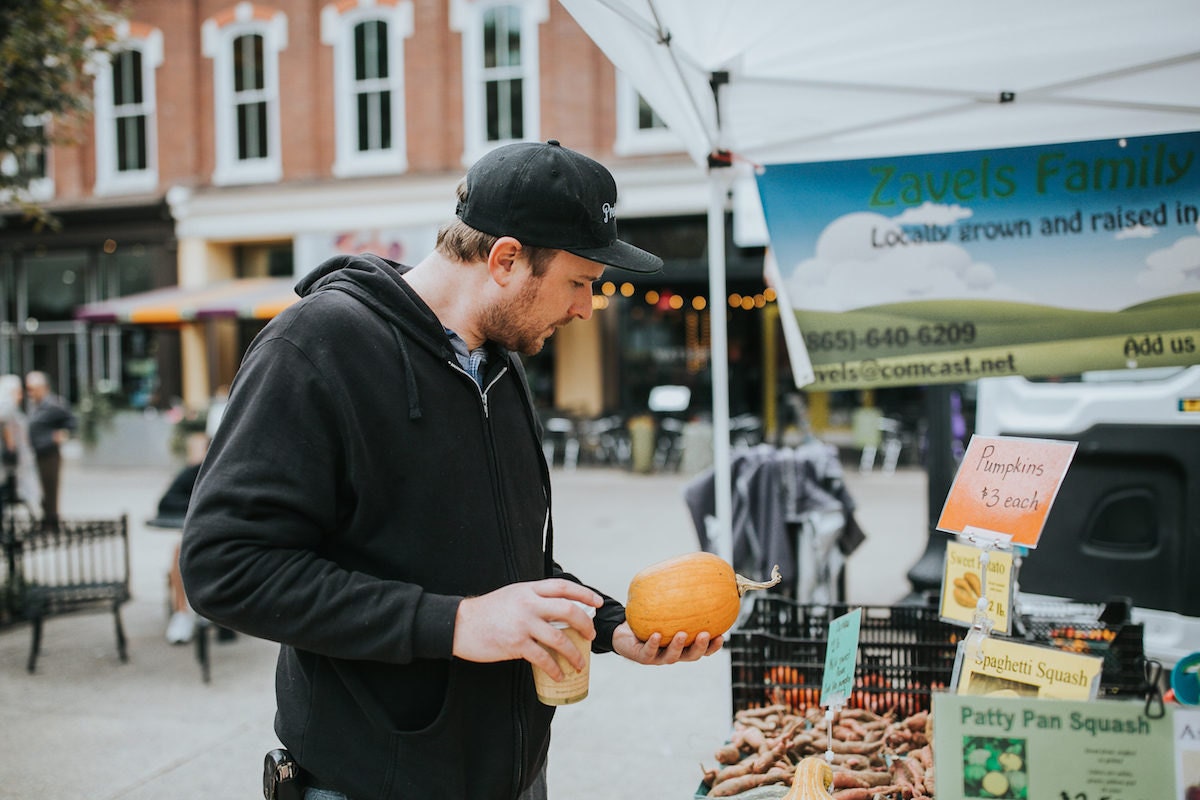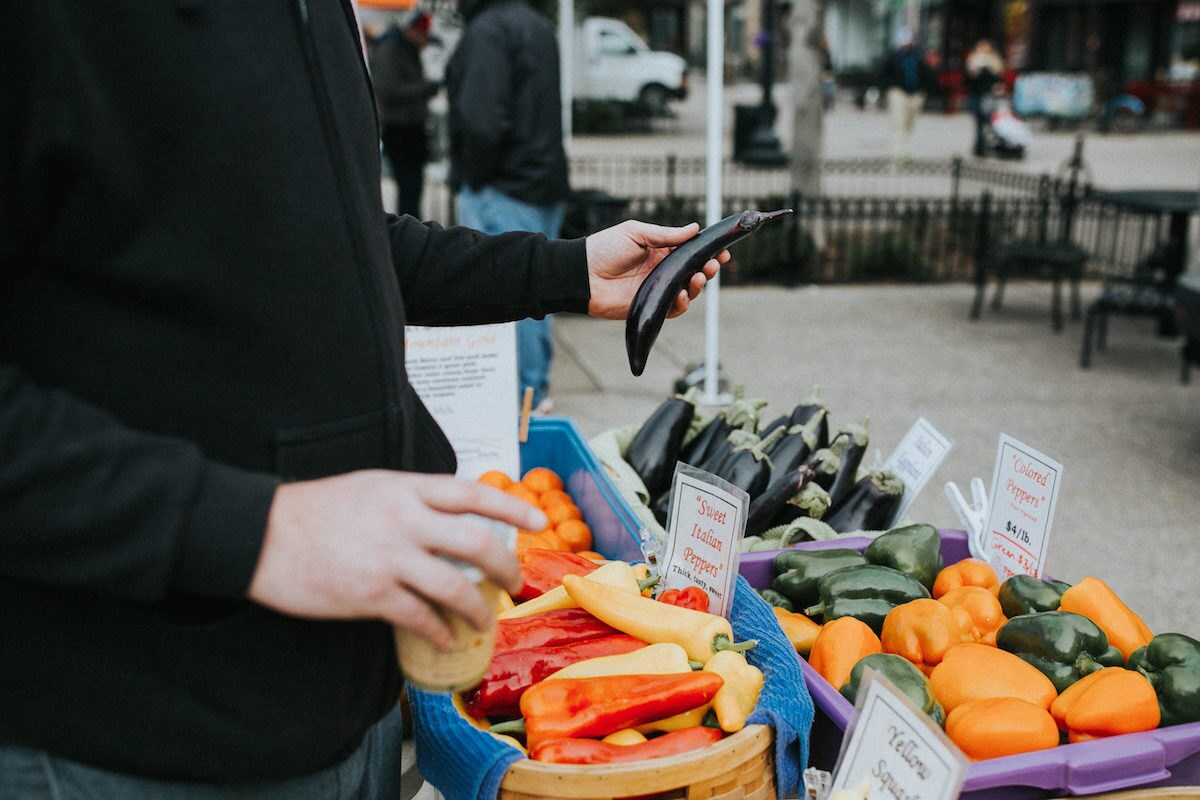 The local farmers market provides endless ingredient inspiration for inventive beer, soda, and kombucha recipes.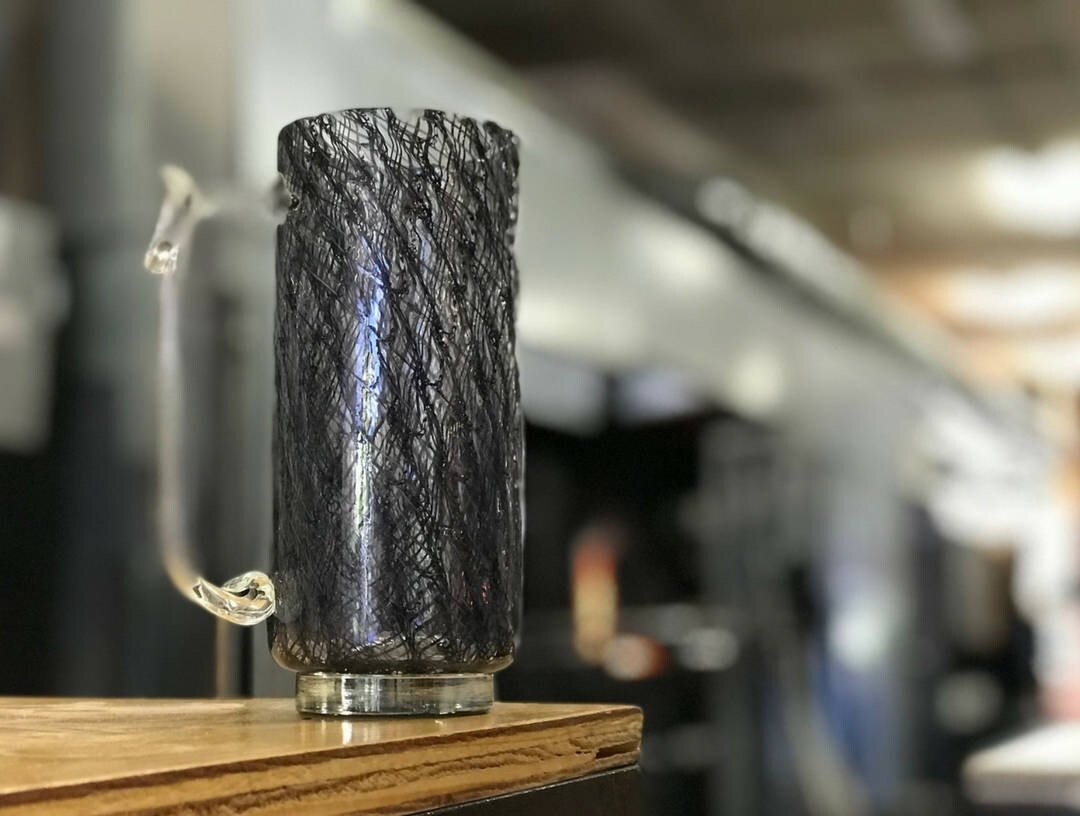 >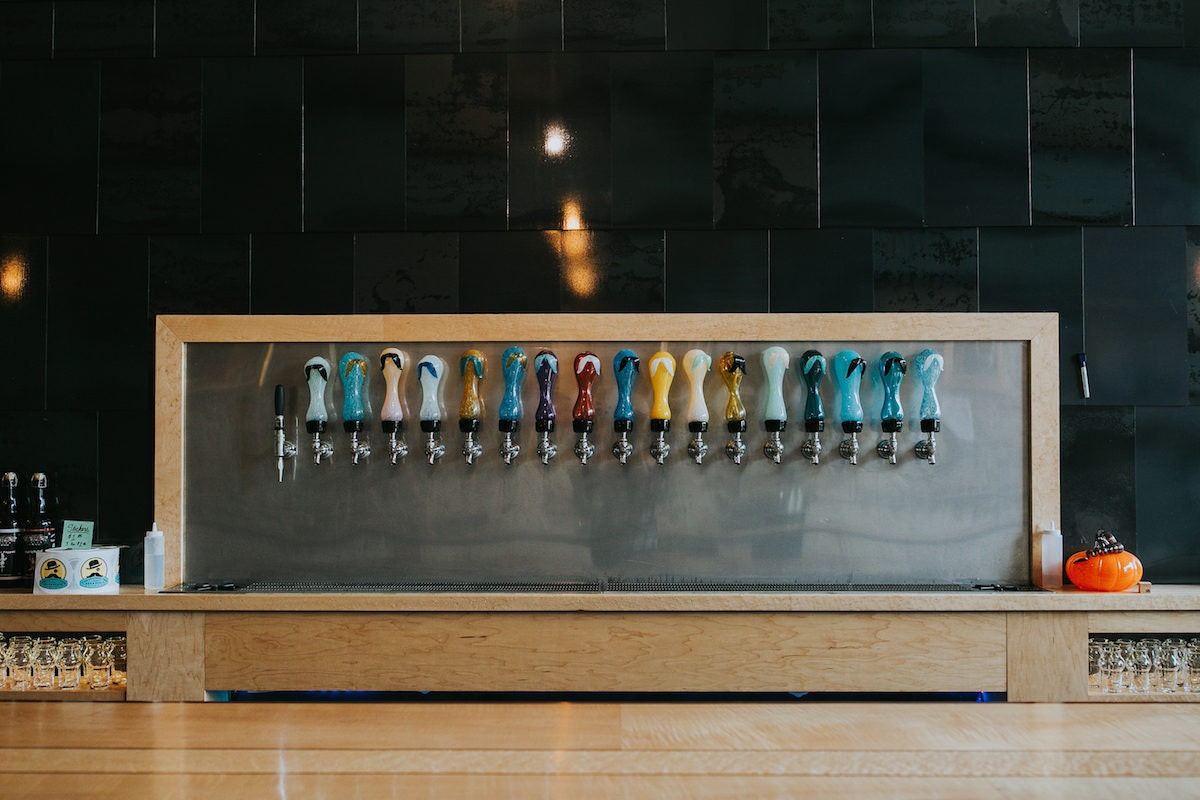 Not surprisingly, Matthew's bar boasts a whimsical series of glass tap handles.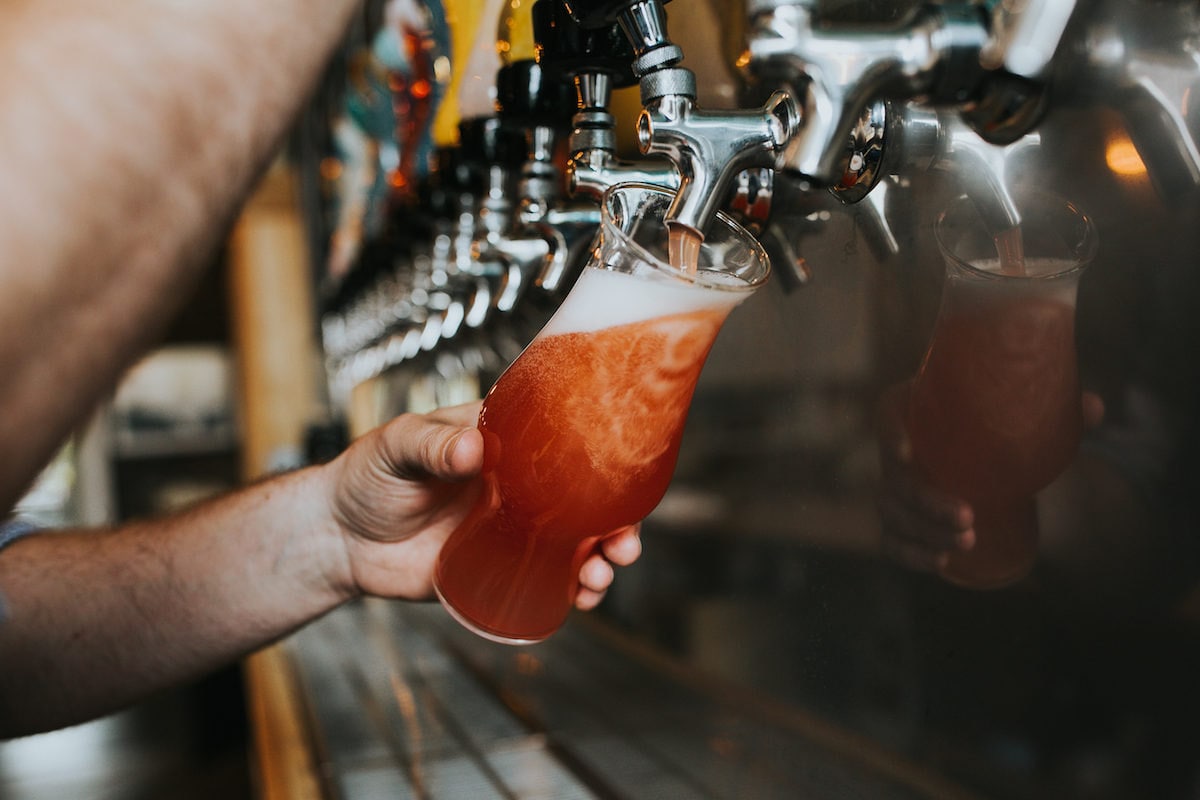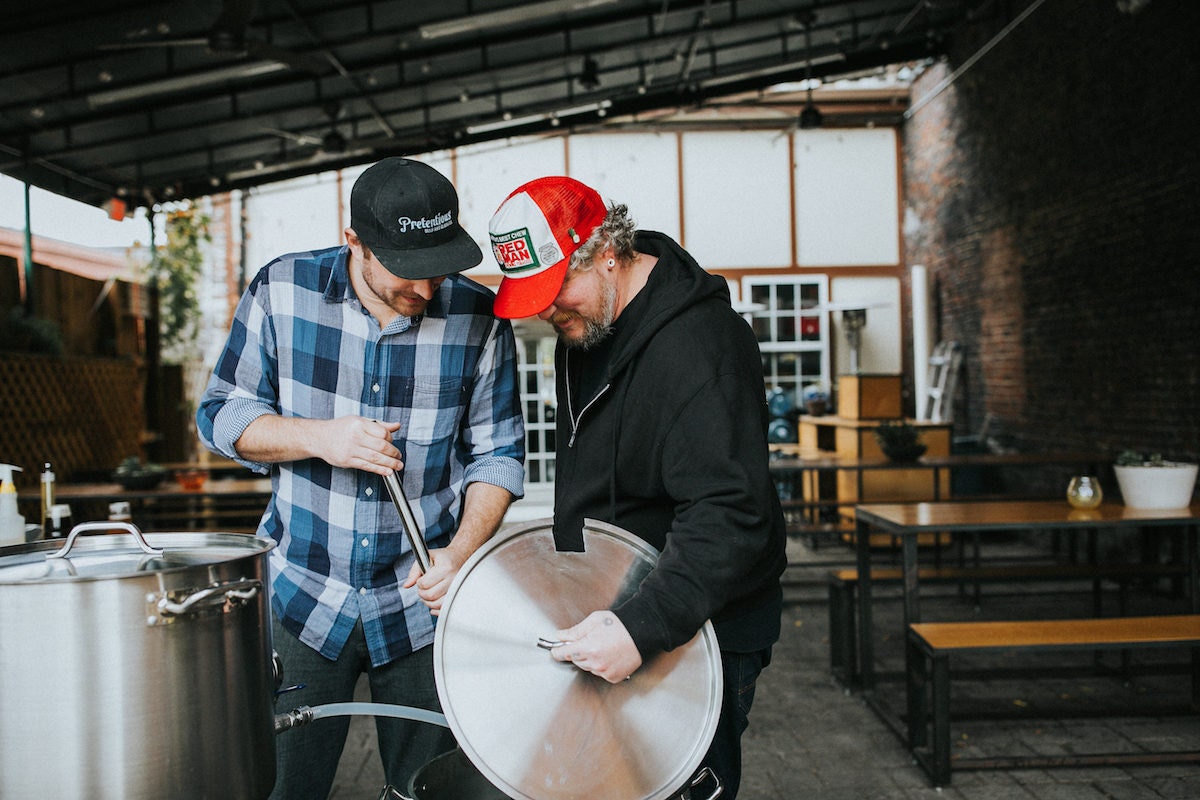 Inspecting brewing equipment. Matthew and his team will start serving their own beers later this month.
3pm Inspiration meets tradition
Our local farmers market is the central point for my beer, soda, and kombucha making practice, as well as a weekly family tradition. Every Saturday, Stephanie, Logan, and I go to the farmers market for the week's groceries. We love to cook, and enjoy the challenge of using seasonal produce for dinner. And on the professional side, this tradition has facilitated friendships that change how I think about beverages. Take Jim Smith, for example: He owns
Rushy Springs Farm
and is an expert in growing and fermenting peppers. I first met him through his hot sauces—he makes about 15 different kinds and I love them all—and then he started swinging by the bar and letting me taste his different pepper varieties. Because of that friendship, I'm now developing a plethora of pepper flavored beers and kombuchas.
5pm To the bar
At the moment, I spend a lot of time just managing the bar and working toward opening the brewery later this month—not so sexy, but it's the stuff you've got to do. But what I most enjoy right now is getting all of the recipes lined up for when we'll start brewing. I've been a home brewer for almost five years now, and I think brewing is as much of a craft as any traditional form of art. When I was opening up the studio here and I had no access to glassblowing for a year, brewing beer and being creative with the recipes fulfilled me as an artist. Today, I have two co-brewers, and I do the recipe development. Once the brewery is up and running, our bar will be the only place I know of where you can come in and drink beer made in-house out of glasses made in-house and watch everything being produced. You'll be able to come in and talk to the brewer and ask him what's been made today, and then you can go next door and watch people make the
glasses
you're drinking out of.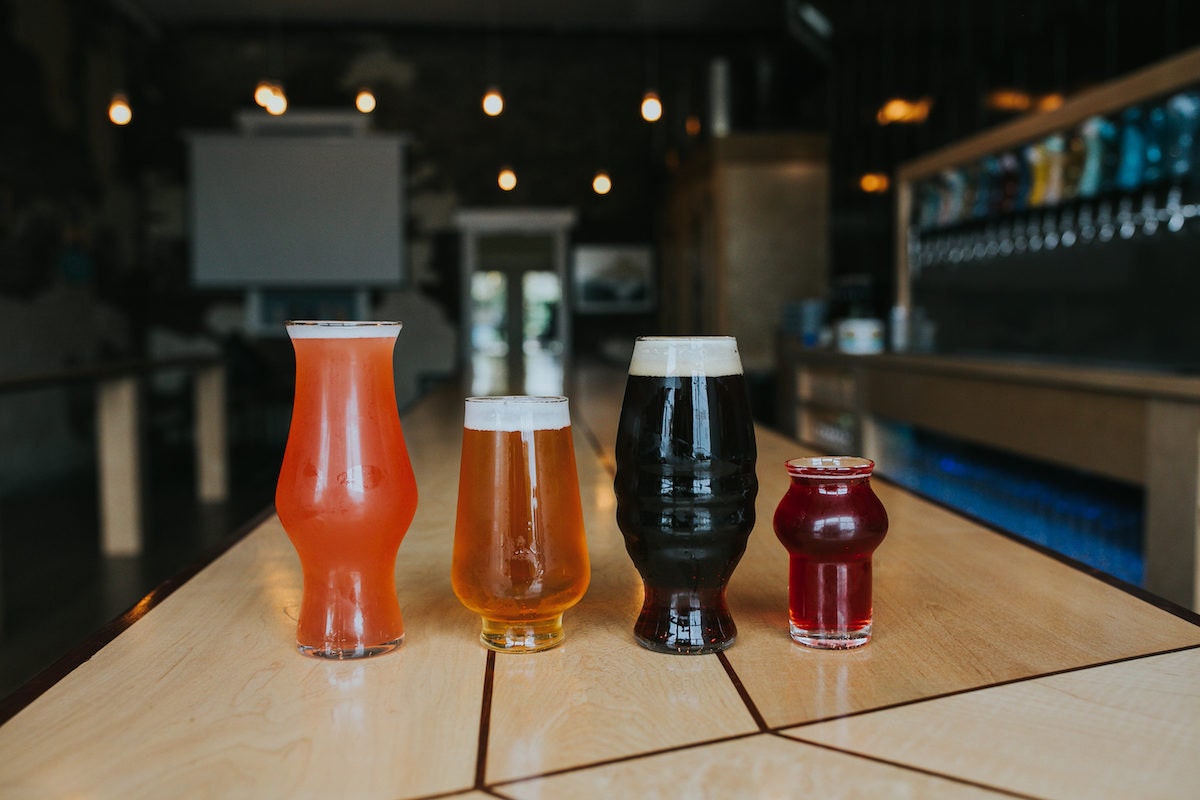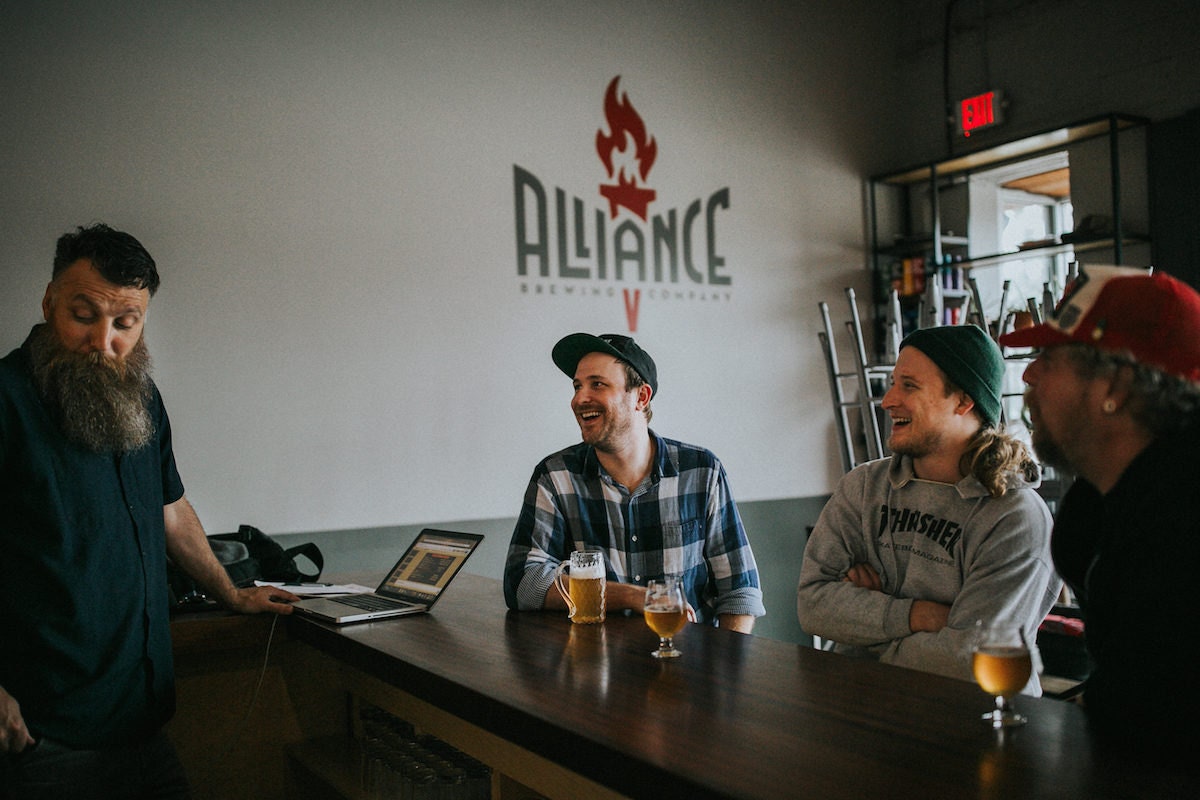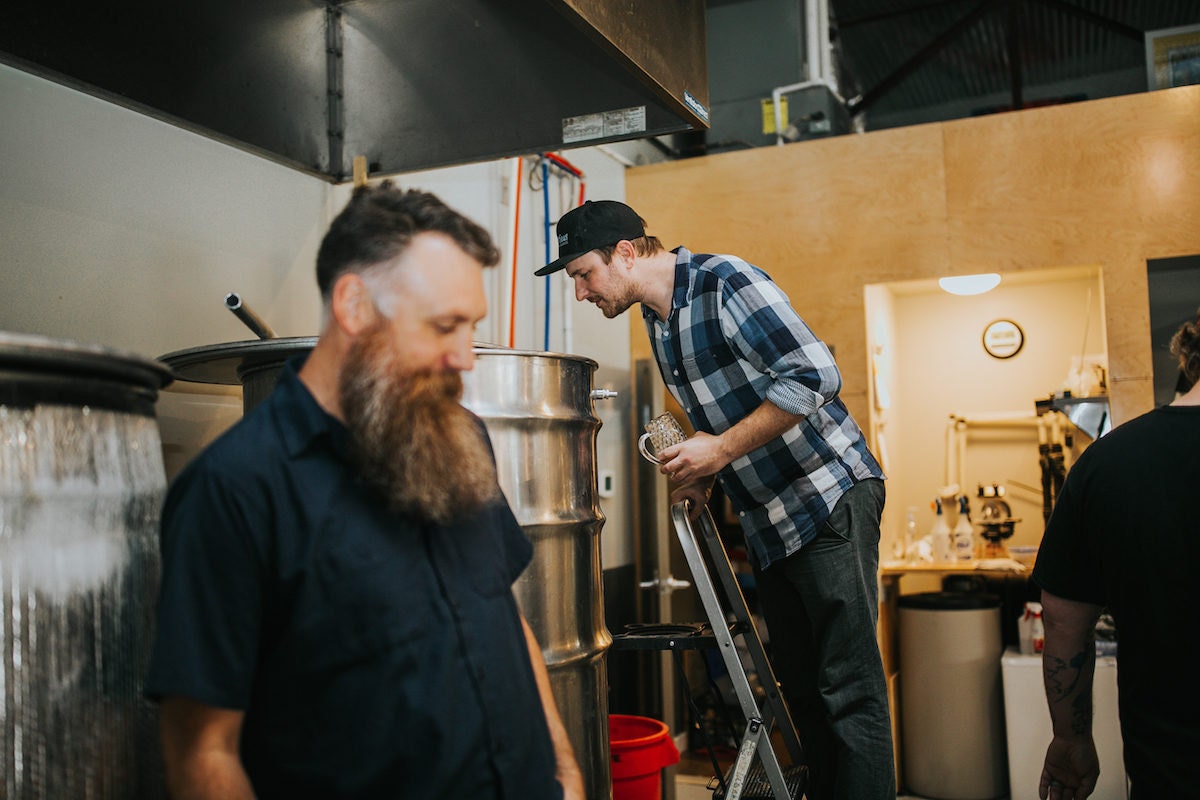 Matthew checks out a beer being made at Alliance, another local brewing company.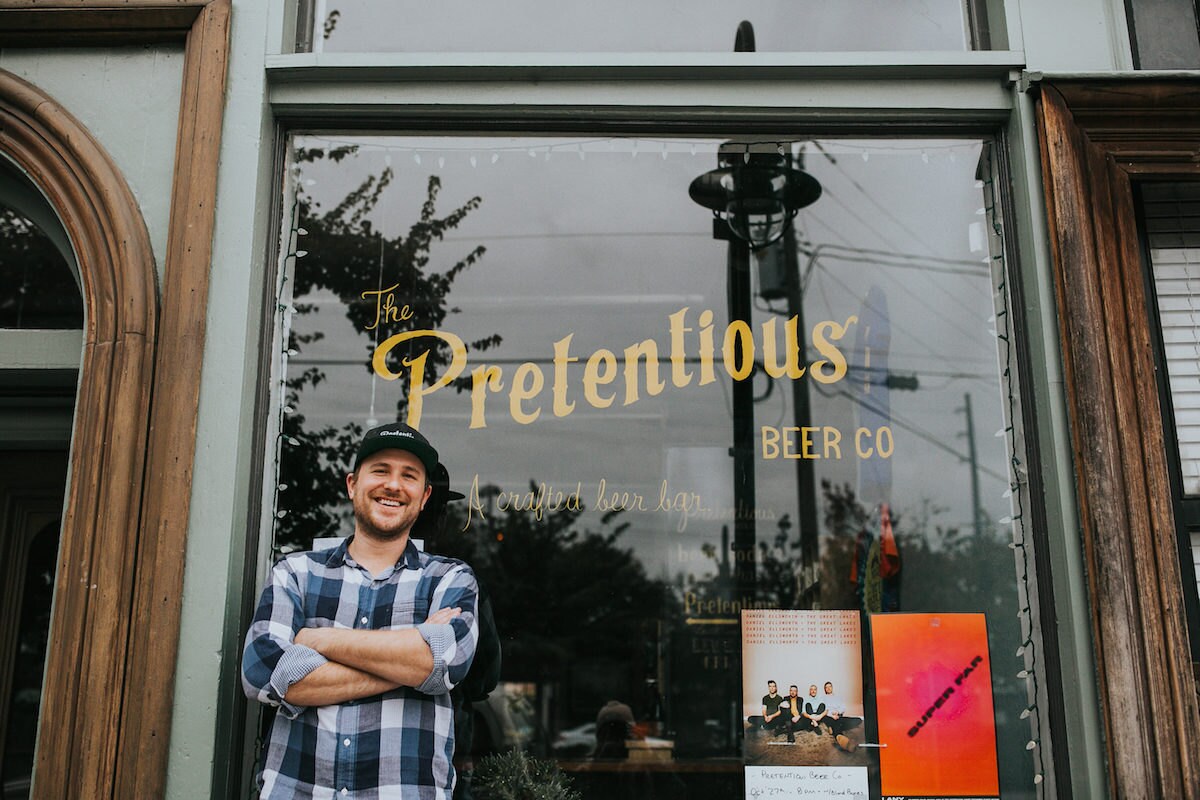 6:30pm Last call
If have a minute, I'll head over to another local brewery,
Alliance Brewing Company
. The owners there are some of my best friends in town, and they make absolutely frigging amazing beer. The first time I met the team was at a big Knoxville brew fest. I started hanging out with them, and got to watch the whole process of them building out their brewery, which was the first nano-brewery to open in Knoxville. I designed and built some tables for their space, and their bar became my spot for afternoon breaks when I need to get away from the studio. I've gotten busier and busier, but I still try to swing by Alliance every Monday—they're closed that day, so it's like having a private drinking club. We hang out and talk about beer and geek out on recipes—what's been working, what new IPA they're doing. The main owners have become like family. That's the wonderful thing: There's no line between work and life in Knoxville. Here in the Old City, all the people I work with are my best friends.
Photographs by Kelsey Prater.