by Valerie Rains
Who says holiday feasting is just a dinner thing? An ode to the holiday-weekend brunch.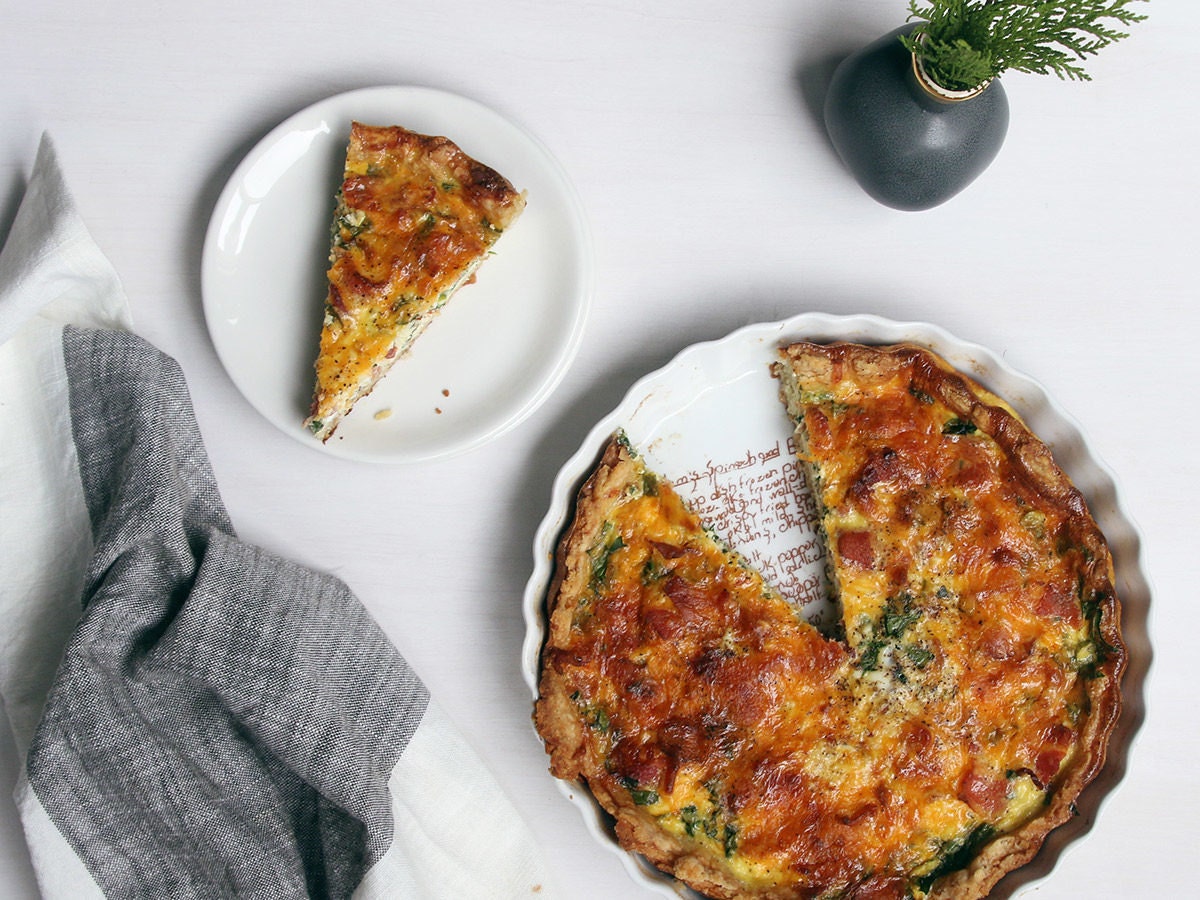 In our "Old Recipe, New Dish" series, we ask a few of our favorite food bloggers, cookbook authors, and culinary up-and-comers to share a go-to holiday recipe that's close to their hearts—and serve it up in a handcrafted piece of tableware made by an Etsy seller.
No matter what the calendar says, holidays don't start and end on the dates they're observed—and holiday feasting doesn't either. Nobody knows that better than
Etsy Trend Expert Dayna Isom Johnson
, whose fondest holiday food memories start the day before Thanksgiving—"when me, my mom, and my sister are in the kitchen doing prep work, dancing, and listening to music, while the guys are sneaking around trying to pinch off pieces of my mom's country ham"—and extend to the day after, when Dayna's mom whips up her signature post-Thanksgiving quiche. It's so ingrained in Dayna's family holiday food traditions, in fact, that the formula has been immortalized in a display-worthy
baking dish
printed with Dayna's mom's recipe, each step documented in her own distinctive handwriting.
About the recipe:
"My mom has always made this quiche the day after Thanksgiving, and depending on the year, sometimes she'll toss in ham instead of the bacon, or maybe some other meat leftover from the day before," Dayna says. "Like so many of my mom's recipes, this is one I've attempted to perfect—I've made it maybe six or seven times so far—and I'm always trying to figure out how I can make my version as good as my mom's. Cooking is such a big deal in my family, such a generational thing, and my mom tells me she does the exact same thing with
her
mom's recipes, too."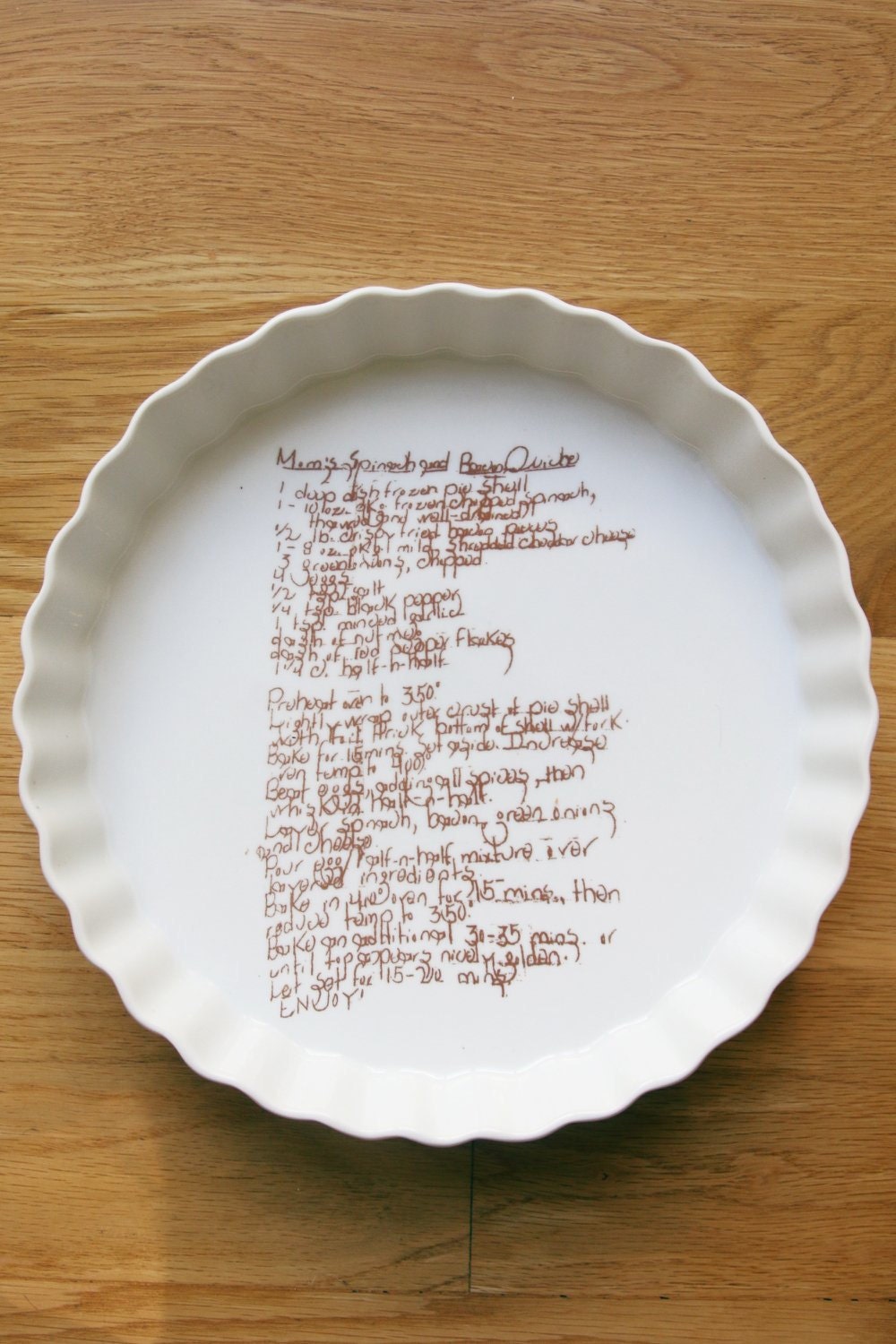 >
About the dish:
"I love entertaining, and anytime I can cut a corner to a great presentation, I take it," says Dayna. "This custom dish from
Prairie Hills Pottery
is so pretty you can just set it out as-is—it's already gorgeous. Plus, of course, it makes me feel warm and happy before I even get started making the recipe. I see my mom's handwriting and it just makes me feel right inside—but also like, 'Girl, you better get this right because it's your mom's recipe!'"
Let's get cooking:
Mom's Spinach and Bacon QuicheServes
: 8
For the crust, you will need: 
½ cup unsalted butter (chilled)
1 ¼ cup all-purpose flour
½ teaspoon salt
2–3 tablespoons ice water
For the filling, you will need:
1 10-ounce package frozen chopped spinach, thawed and well-drained
½ pound crispy fried bacon pieces
1 8-ounce package mild shredded cheddar cheese
3 green onions, chopped
4 eggs
½ teaspoon salt
¼ teaspoon black pepper
1 teaspoon minced garlic
Dash of nutmeg
Dash of red pepper flakes
1 ¼ cup half-and-half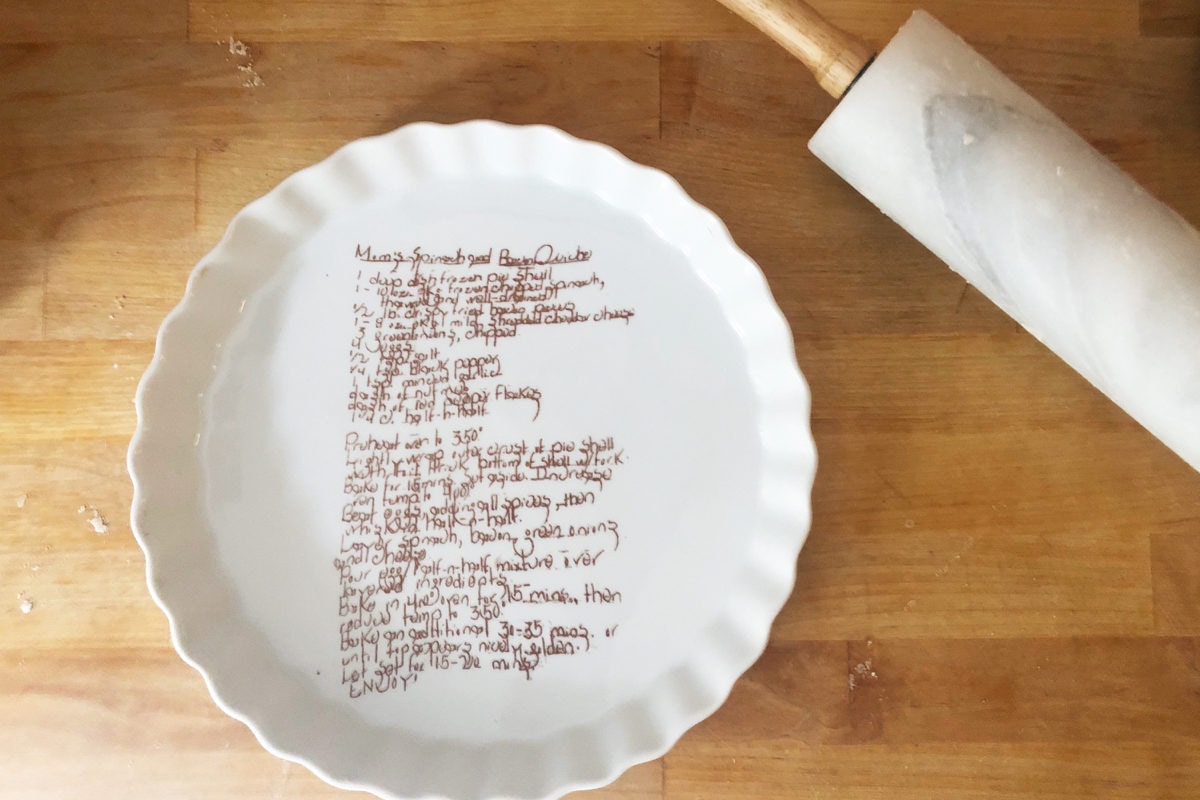 Step 1
: Mix flour and salt, and dice butter into cubes. If you have a food processor, add butter to the flour mixture and pulse until crumbly; if working by hand, use a pastry blender to blend until crumbly. Add one tablespoon of ice water at a time until the mixture can be formed into a ball.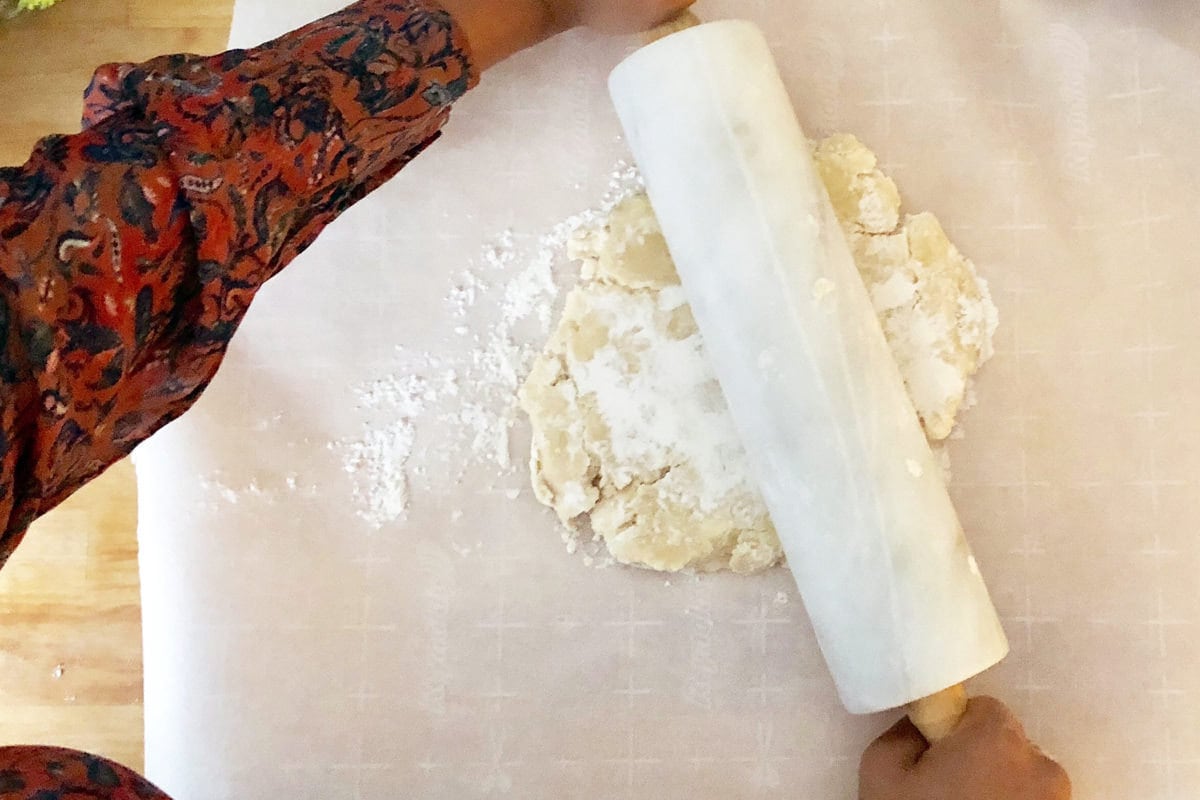 Step 2
: Place the ball on a floured surface of cling wrap and flatten to a small disc. Refrigerate for at least 30 minutes before rolling out for use (at this stage, the dough can be stored overnight).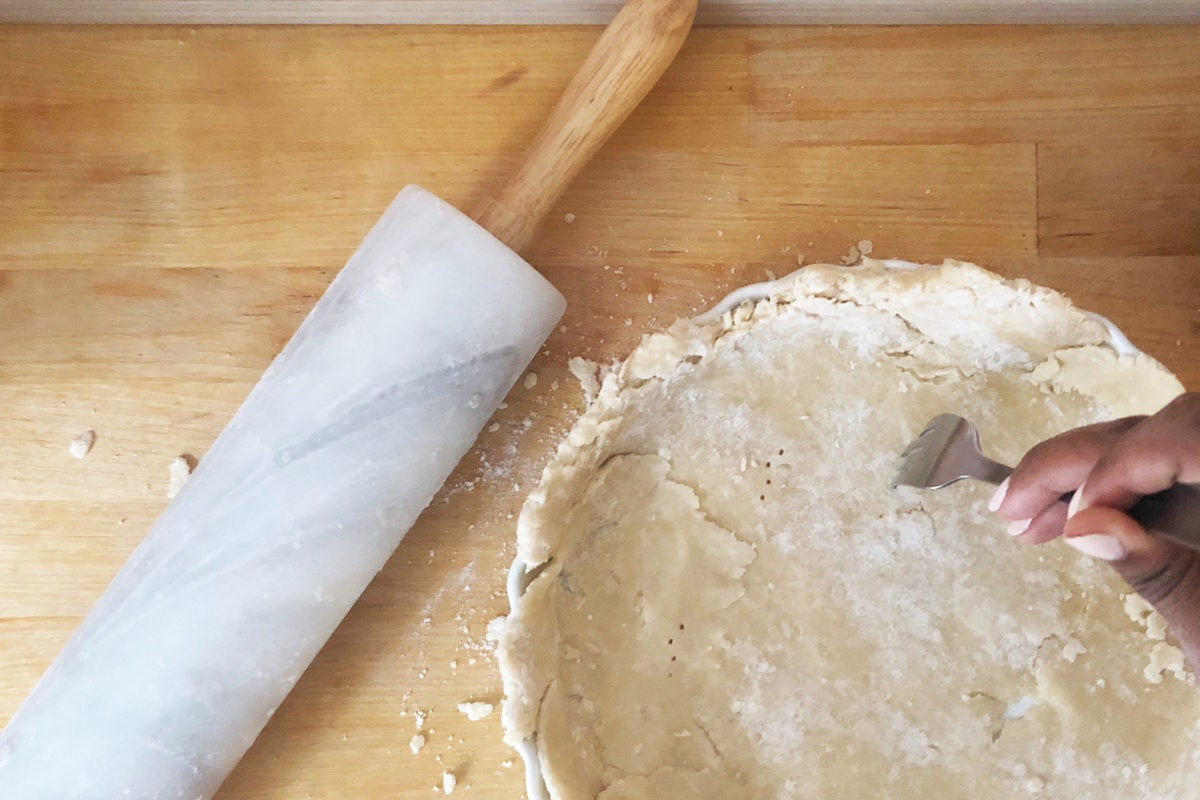 Step 3
: Preheat oven to 350°F. Transfer the rolled-out dough to the baking dish and prick the bottom of the shell with a fork.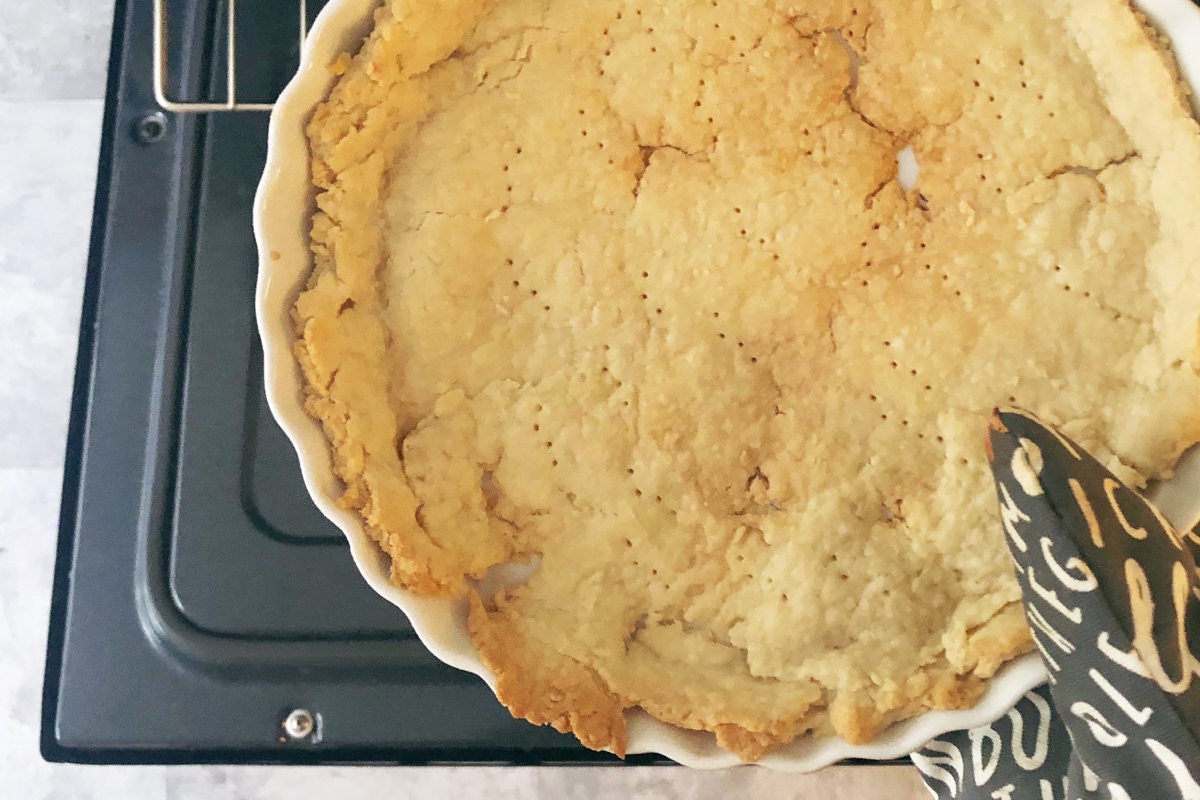 Step 4
: Bake for 15 minutes, then set aside. Increase oven temperature to 400°F.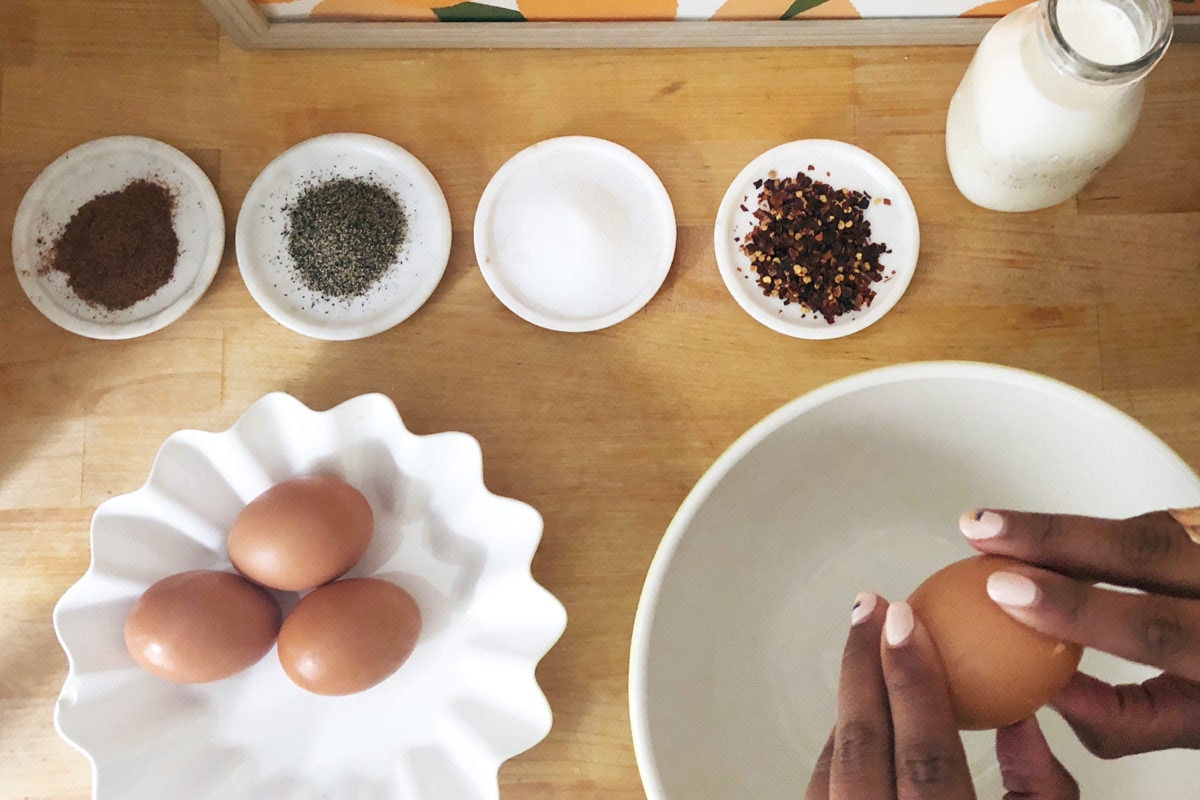 Step 5
: Beat eggs, adding all spices, then whisk in half-and-half.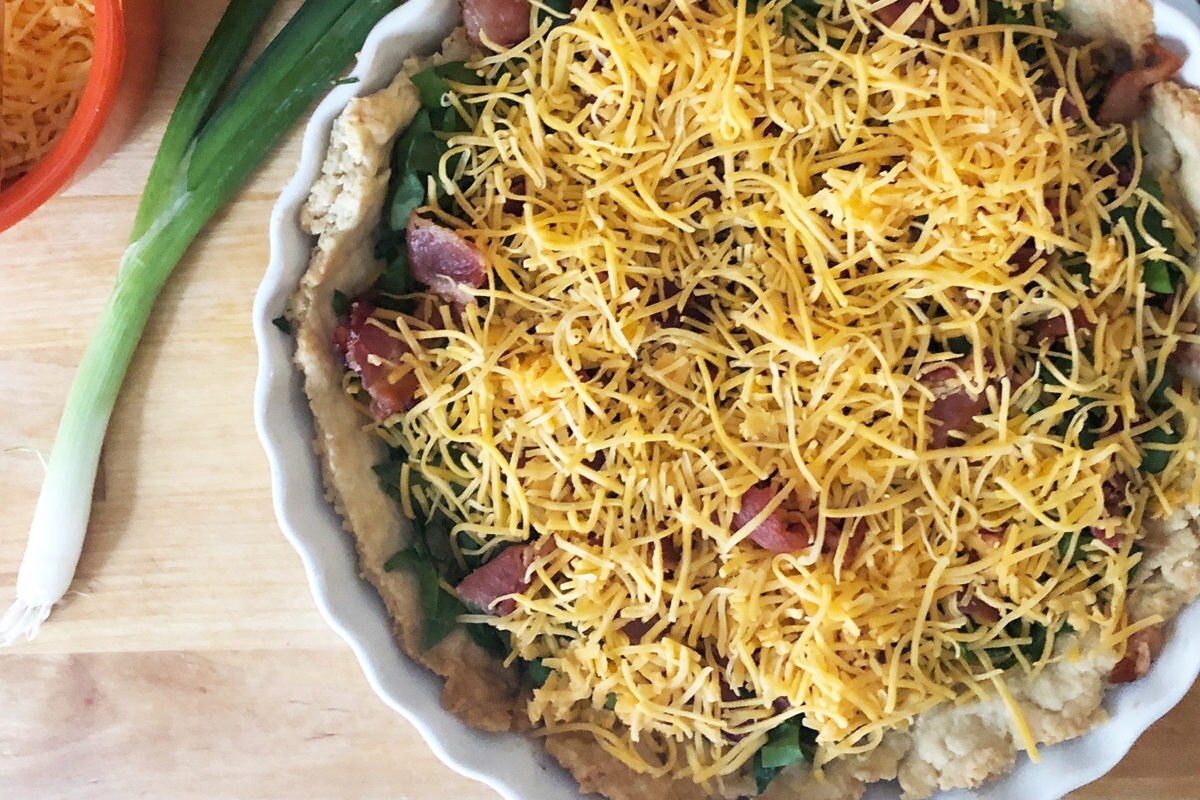 Step 6
: Layer in spinach, bacon, green onions, and cheese.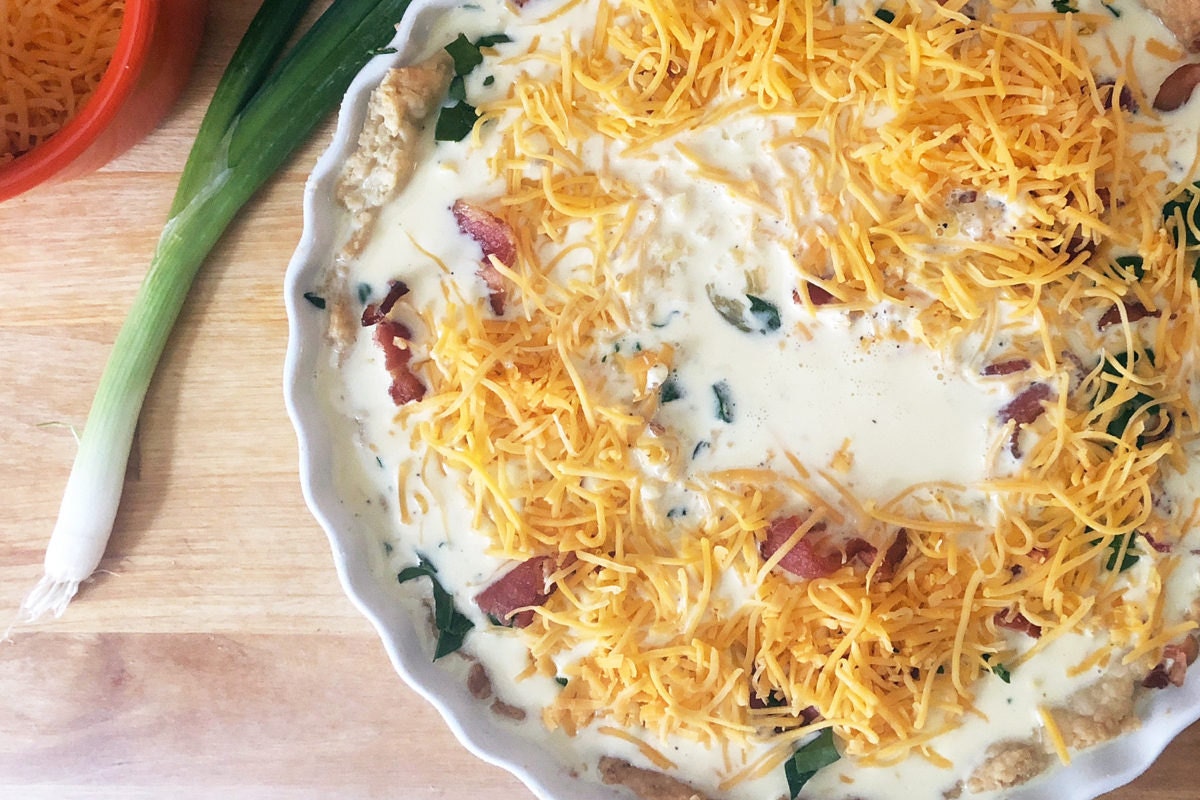 Step 7
: Pour egg and half-and-half mixture over layered ingredients.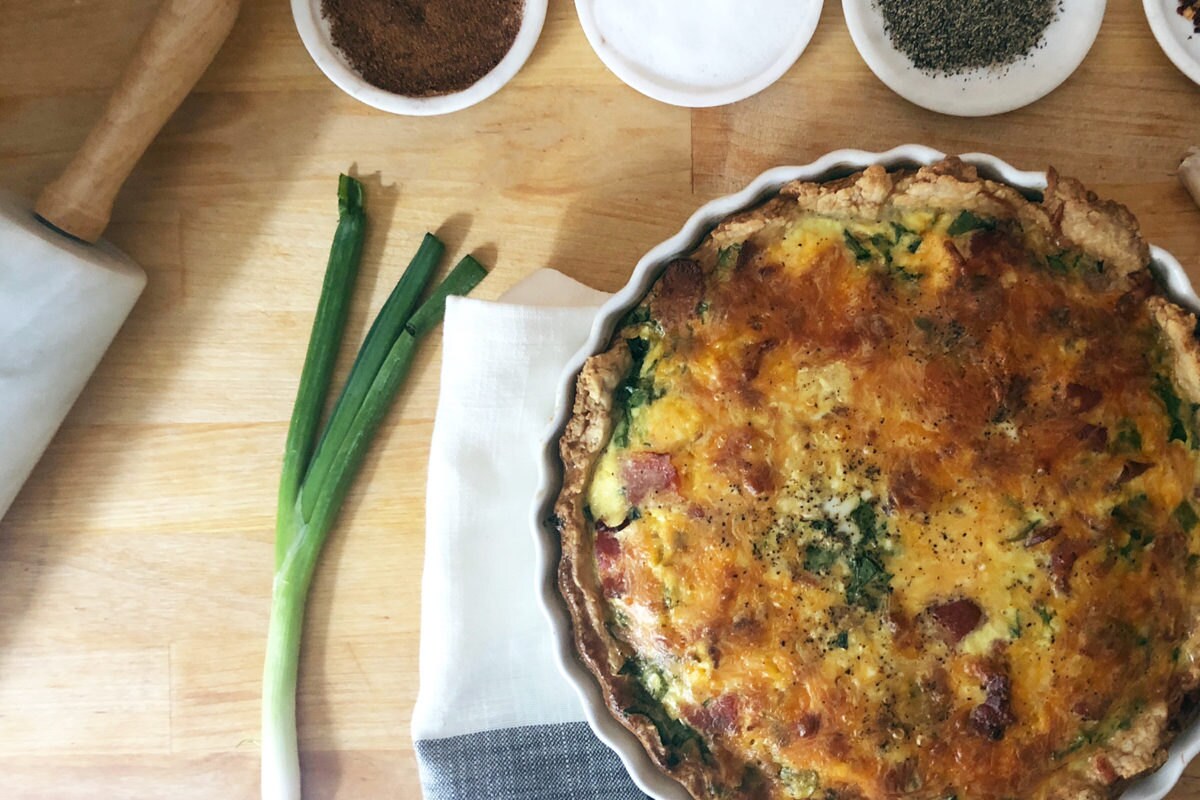 Step 8
: Bake in 400°F oven for 15 minutes, then reduce heat to 350°F and bake an additional 30-35 minutes or until the top appears nicely golden. Let sit for 15-20 minutes.