by Rachel Mosely
End the year in style with December's on-trend birthstone. We've rounded up five fresh finds sure to leave a lasting impression.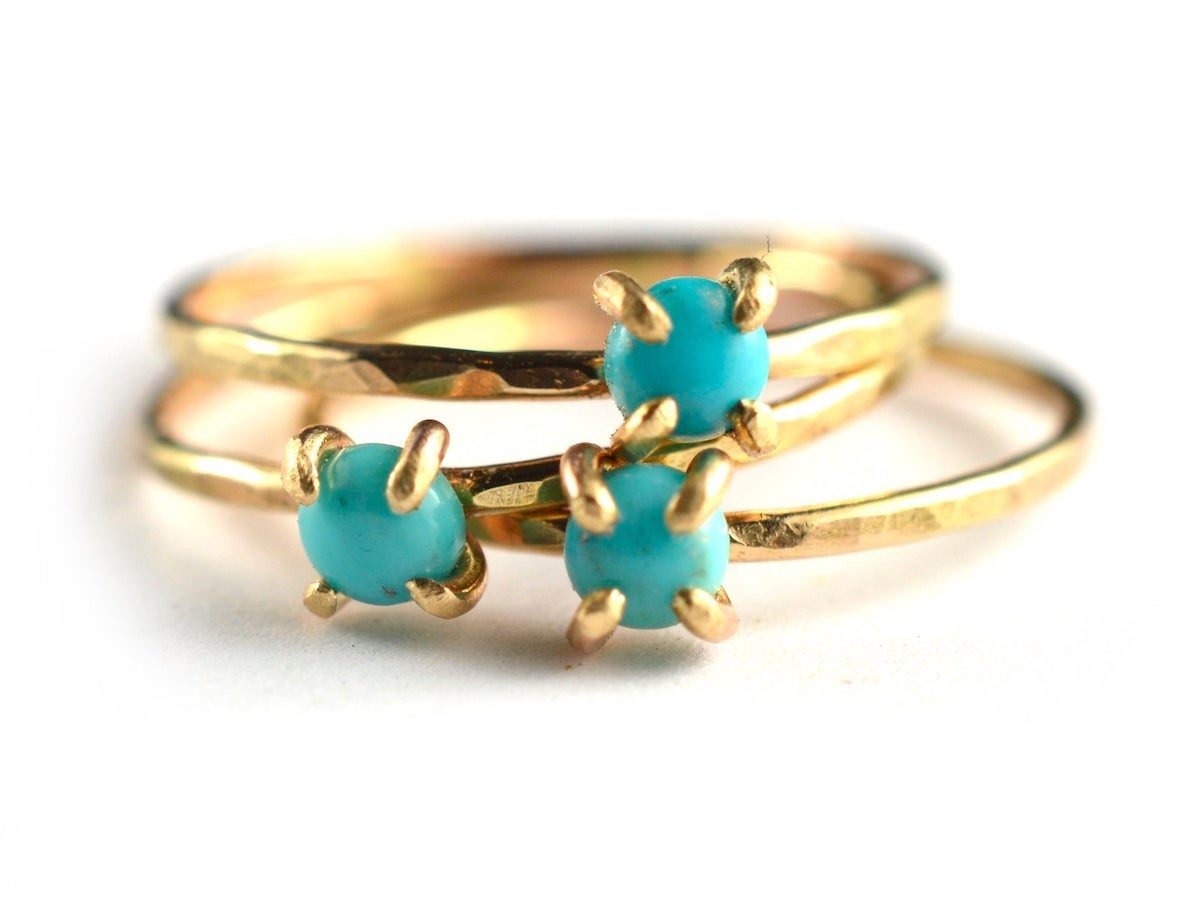 The year might be coming to a close, but we're not ready to say goodbye to one of the biggest trends of 2019 just yet: Southwestern styles. If you've also been riding the desert-inspired wave that's swept over Etsy and beyond, you're likely already a fan of turquoise, the famous blue-green gemstone beloved for its earthy, boho-chic aesthetic. With its striking ability to anchor jewelry and accessible range of price points, December's birthstone makes a terrific choice for holiday gifting—and as you make your festive party rounds, consider pops of turquoise for an unexpected but totally captivating take on seasonal accessorizing. Read on for five of our favorite pieces.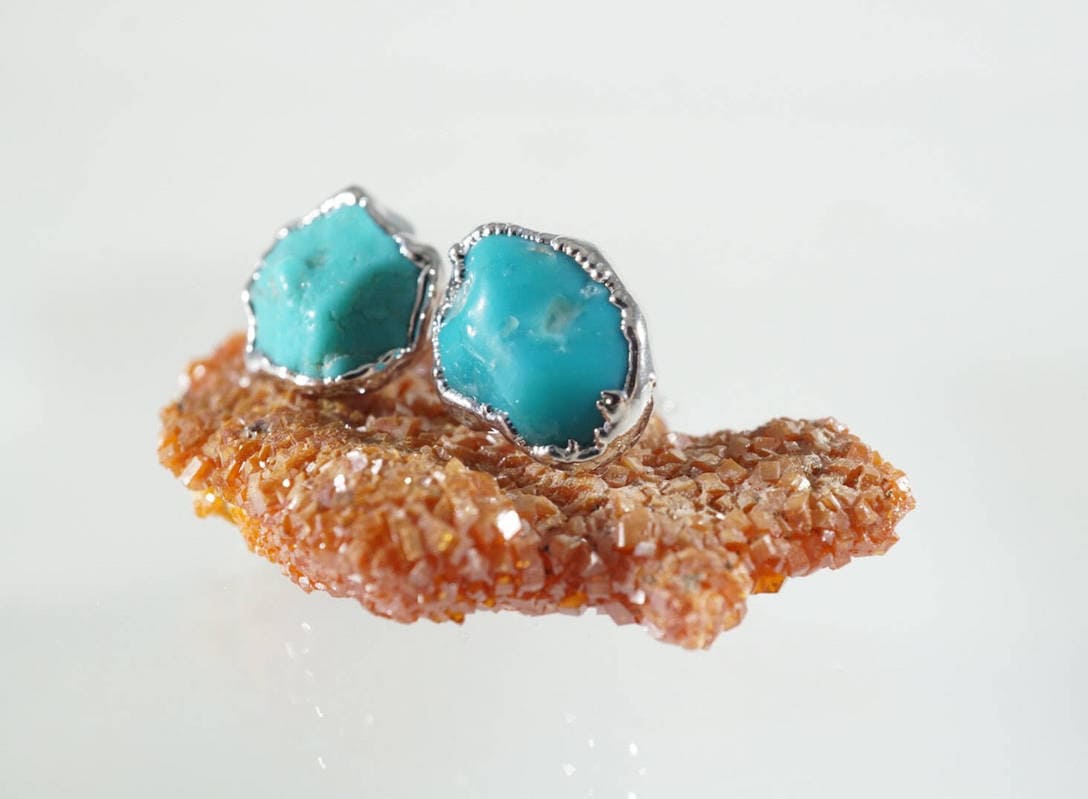 Looking to step up your everyday jewelry game? Thanks to their organic silver settings and intense blue hue, these dainty raw turquoise stud earrings deliver major style in a tiny package, making them understated enough to wear on the daily, but eye-catching enough to show off your naturally cool and creative side.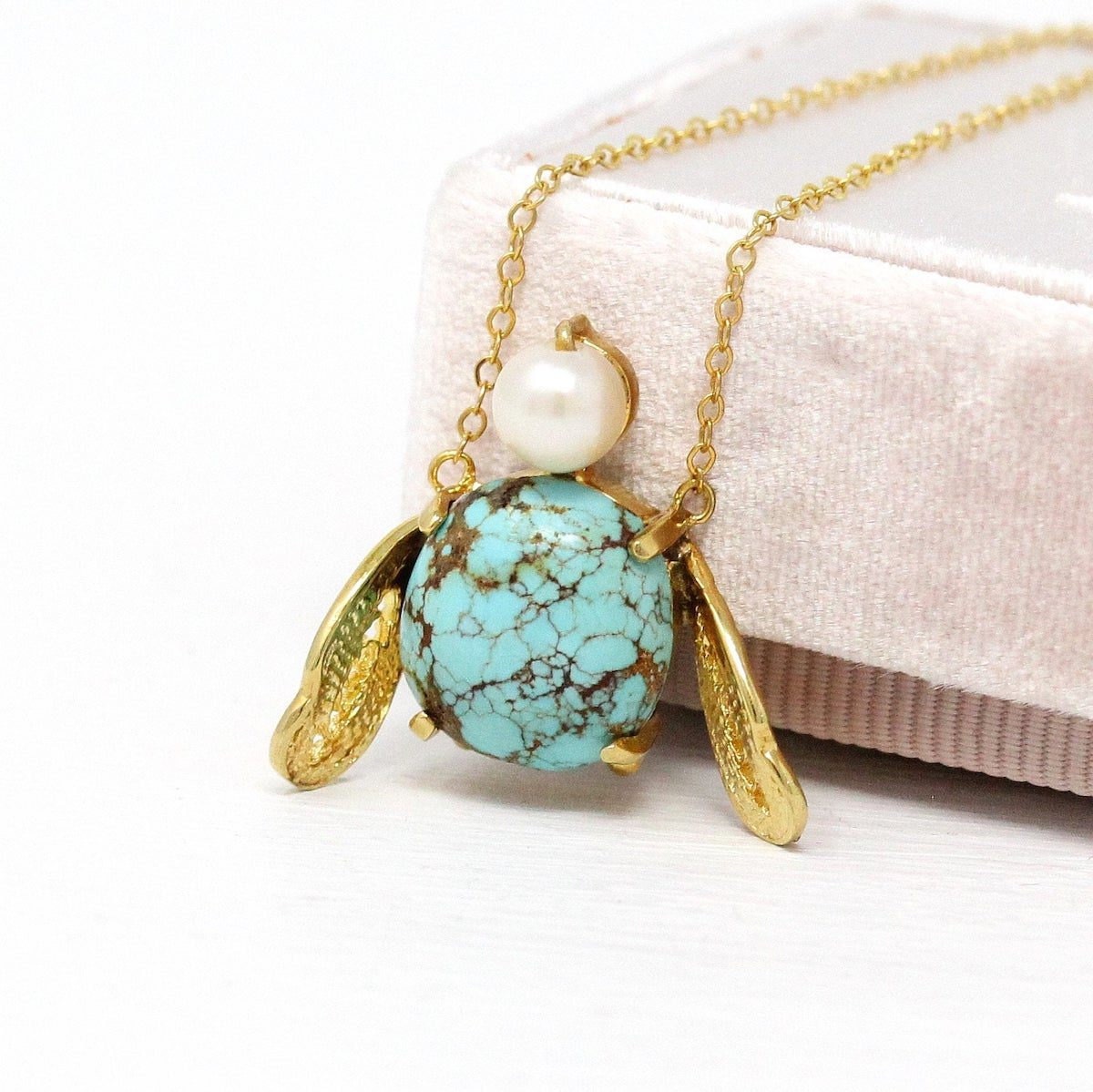 The allure of insect-inspired jewelry dates back as far as ancient Egypt, where soldiers donned scarab beetles for extra protection on the battlefield, but this gorgeous gold vintage pendant first buzzed to life in the swinging '60s when it was designed and worn as a brooch. Over half a century later, the delicately winged turquoise-and-pearl treasure has been given second life as a one-of-a-kind, statement-making necklace well worth a splurge.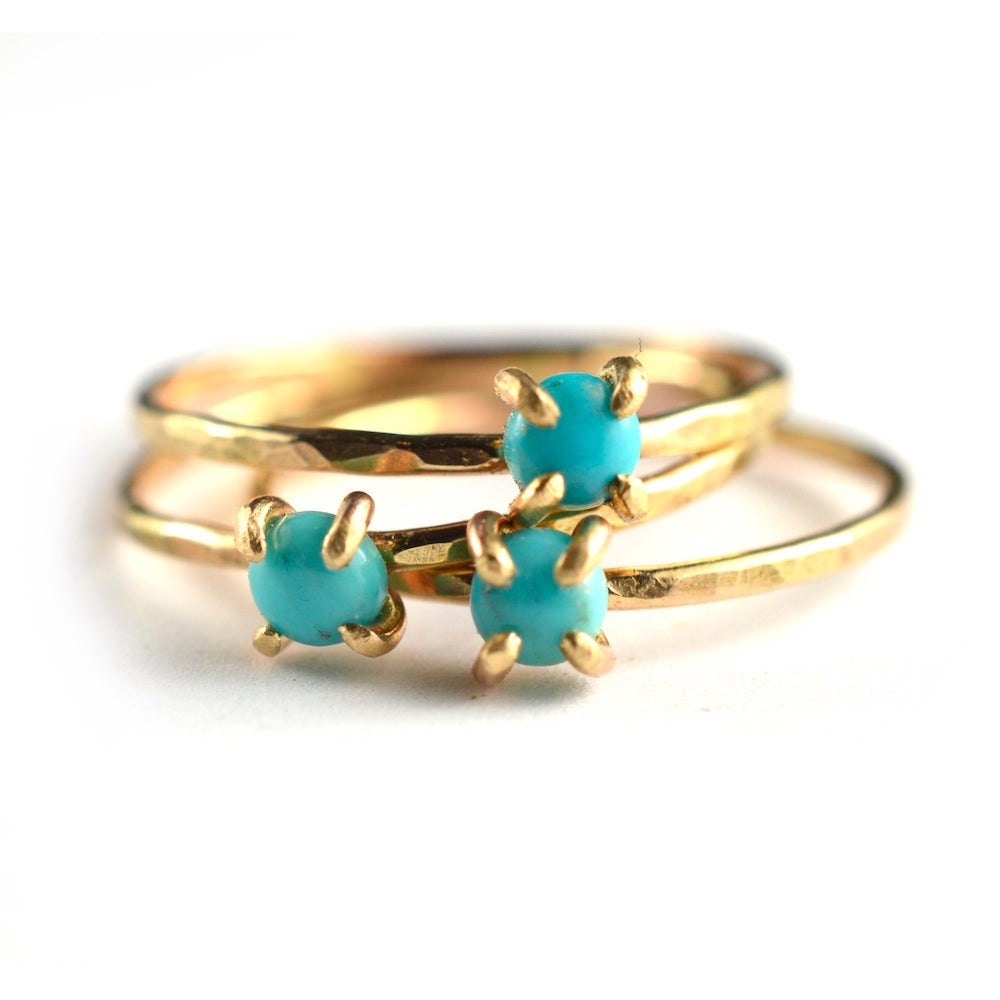 With their distinctive hand-hammered bands (available in gold, rose gold, or silver) offset by polished solitaire stones, these slender turquoise rings look just as pretty on their own as they do piled three or four high, or mixed and matched with your other favorite gemstones. For a delightful ombré effect, try building a blended stack with sapphire and emerald pieces.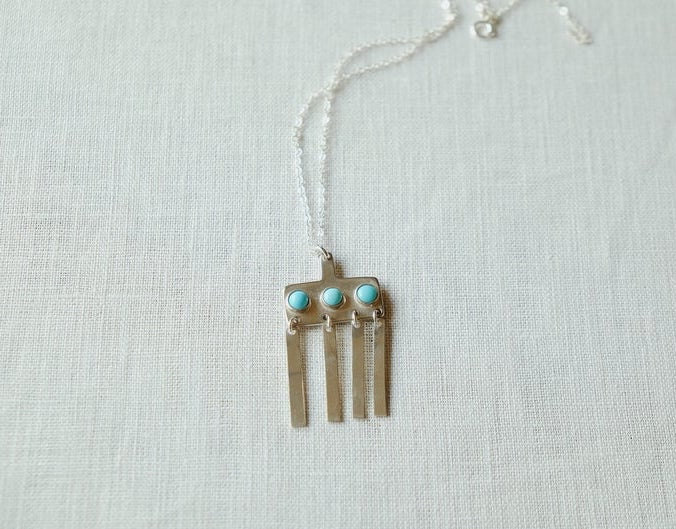 Hand-carved and cast in solid sterling silver or bronze, this sculptural pendant necklace features three Nevada-mined turquoise stones in a smooth robin's egg blue—but our favorite detail may just be the movement of this Southwestern stunner. As the four fringe–like drop bars shift and sway, you'll feel like a modern-day cowgirl in the best possible way—even if your afternoon involves wrangling kids rather than horses.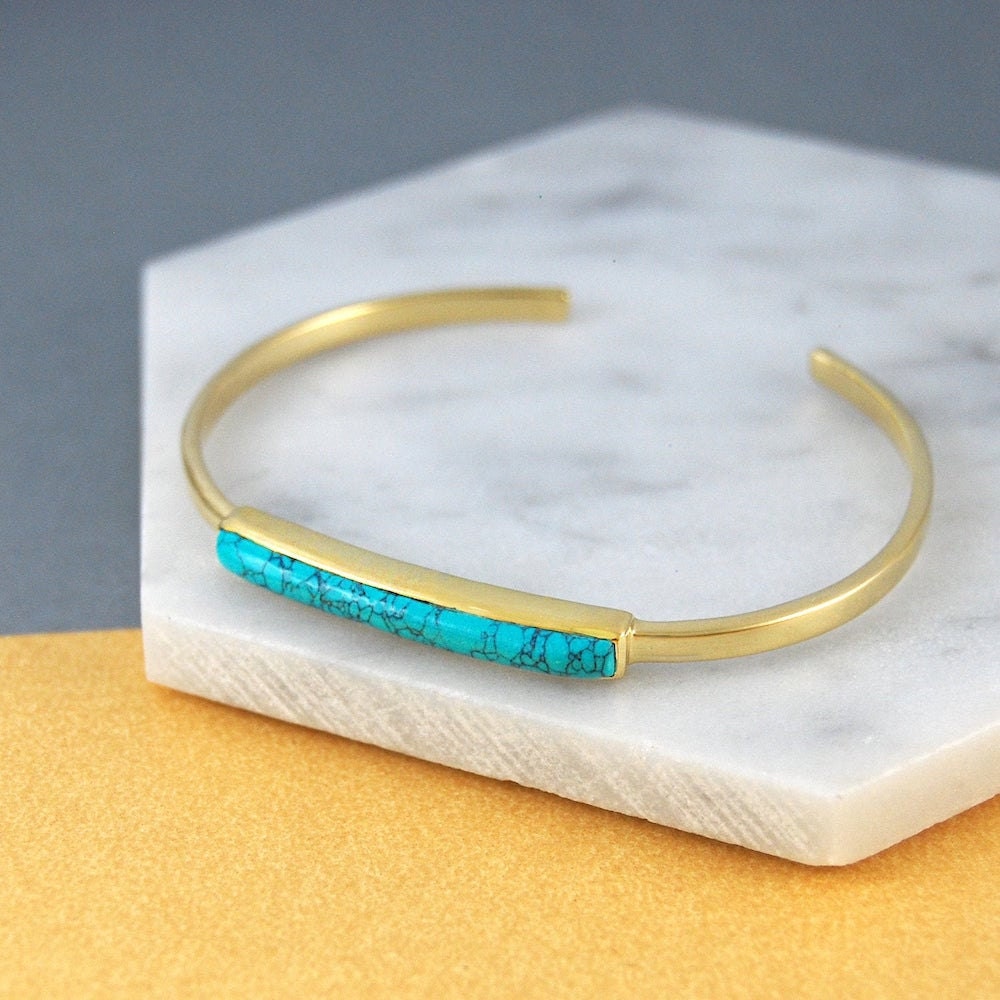 If a little turquoise goes a long way, then the substantial oblong chunk outfitting this 60mm-wide adjustable bangle goes a really long way. For a stylish take on the mixed metals trend, pick up one each in silver and plated gold, or layer the streamlined beauty with bulkier arm candy like watches and cuffs for an of-the-moment accessories melange.
Turquoise at home
Add a soothing splash of turquoise to any space with playful ceramics, bold lighting, and unexpected wall art.