by TempleStClair
Jewelry designer Temple St. Clair explains how this living organism, the foundation of the marine ecosystem, is being harvested indiscriminately.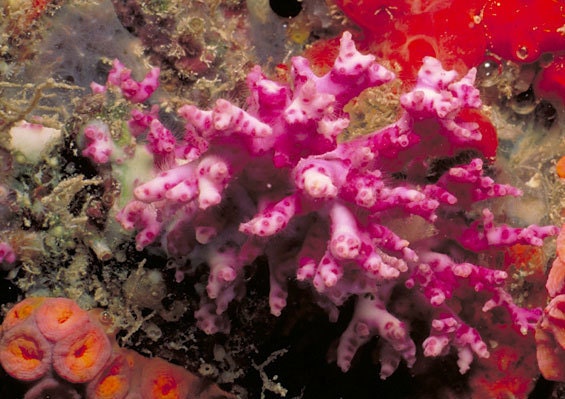 Today is Blog Action Day, an annual event that aims to unite the world's bloggers in posting about the same social issue. This year's focus is water and in honor of the initiative, we're focusing on the role coral plays in the health of our marine ecosystem.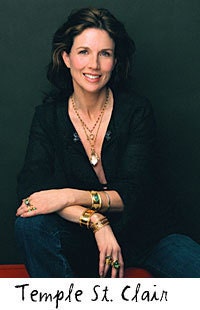 Temple St. Clair fell into a life of jewelry design when she found herself in an artisan's studio in Italy. She was studying Italian literature and art history and wanted a piece of "real" jewelry for herself. Having had immersed herself in a multitude of Byzantine, Medieval and Renaissance images, nothing that was commercially available appealed. So she set out with a sketchbook full of doodles to meet a Florentine jeweler who would make her ideas come to life. The next thing she knew, she had the beginnings of a full-fledged business. Twenty years later, inspiration still comes to her through literature, myth and art.

I enjoy an advantage as an established designer: I'm able to wield some influence out in the world on issues that I care about. One of my most important initiatives is ethical sourcing, making sure that our materials are sustainable. All diamonds that we use are "conflict free," meaning that they are responsibly mined. The same goes for gold; more and more gold on the marketplace these days is recycled metal. This is a great way to go since gold can be reworked easily and this causes no ill effect on the environment.

My most recent environmental initiative involves coral conservation. I've been a scuba diver and lover of the ocean since I was little, so marine issues are close to my heart.

For centuries, coral, particularly the red and pink varieties, has been used in jewelry. It is a beautiful material, but what many people don't realize is that coral is a living organism and is being harvested indiscriminately. Coral makes up the foundation of the marine ecosystem. Basically it is the rainforest of the sea, providing food and shelter to over 25% of the ocean's biodiversity. 

I've been working with SeaWeb's "Too Precious to Wear" campaign to bring awareness of coral conservation to the jewelry industry. In the last year, numerous designers and retailers have pledged not to use or sell coral. It's important for consumers to know what they are buying and where it is coming from. The hard corals that work in jewelry are very long growing and cannot be farmed. Mediterranean coral is practically depleted, and Pacific coral is harvested with trawlers that completely destroy whole ecosystems. The current practice of harvesting coral is completely unregulated and if it continues, there will be no more coral.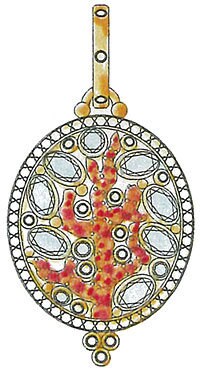 Shoppers can help. They can bring more awareness to the cause by asking about materials, or by just saying no to materials that are neither ethically nor sustainably obtained. You can also be part of the Too Precious to Wear campaign by signing a pledge that you will not buy coral. This does not mean you have to hide coral away that you may already own. I even have a necklace that my mother gave me in the '70s. I hold on to it and use it as a conversation point.

As for creativity, the beauty of coral can be celebrated in multitudinous ways without stripping it from the bottom of the ocean. In my upcoming spring collection I'll be creating shapes of coral in gold, sapphires and diamonds. Coral's form and color are beautiful in patterns in textile design; it can be imitated in porcelain, ceramic, glass or resin. But I will never buy a piece of coral again. I will not support the demand and I will let all of my friends and colleagues know why. Being informed is half the battle. 
A rendering of a design from Temple's upcoming
spring collection, which does not employ coral.
You can follow Temple's latest news on Facebook.

Do you fight for a cause through your art? Share in the comments below.
Related Posts: "Where Blue Meets Blue" and "Water: A Love Story" | More Craftivism Posts