Transform a weekend at home into a mini creative escape with this simple yet satisfying decorative DIY—the perfect activity for a cozy staycation.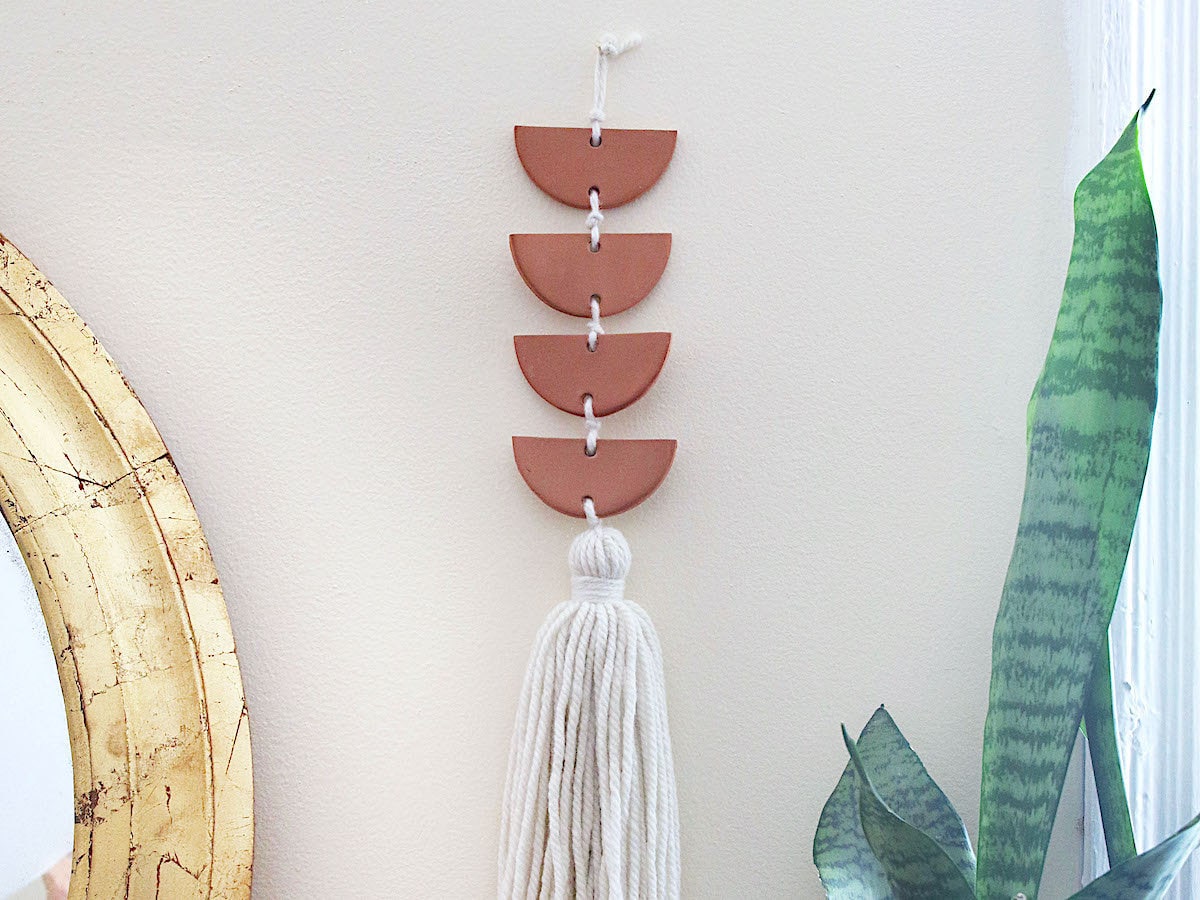 There's nothing quite like a cute craft to shake up your regular routine (and shake off the seasonal doldrums)—and this pleasing home decor DIY strikes a relaxing balance for those looking for something both easy and engaging to occupy a slow Saturday. The actual hands-on portion involves soothing activities like rolling out clay and winding yarn into a tassel, but you'll need two days total (hello, weekend!) to account for air drying the clay, during which time you can pamper yourself or work on other projects.
The end result is a happy half-moon wall hanging that plays well with a range of interior styles and will add a textural touch to your gallery wall—or any space in need of a little creativity. Want a wall hanging that's a little more colorful? Swap out terracotta clay for something brighter, or use fun tie-dye yarn instead of the minimalist cream color we chose. Ready to begin?
Skill Level: Beginner
Time: 2 hours (plus drying time)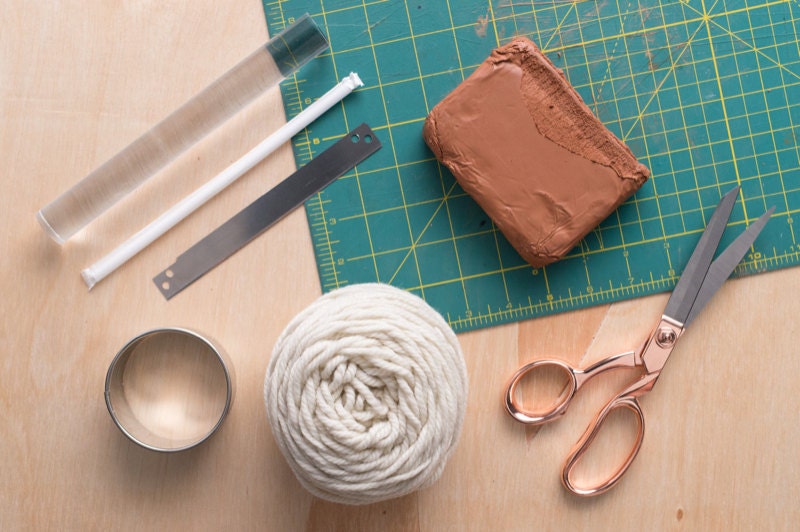 Materials:
Step 1: Roll out clay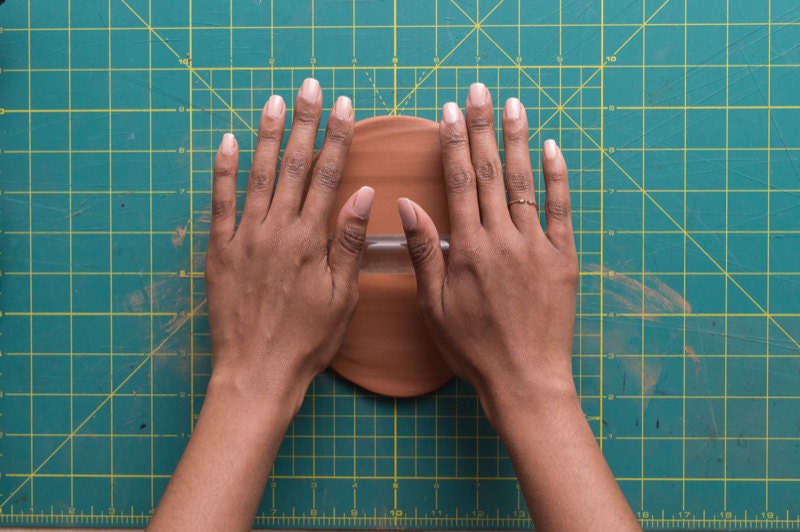 Roll out clay to approximately ⅛ inch thickness.
Step 2: Cut out circles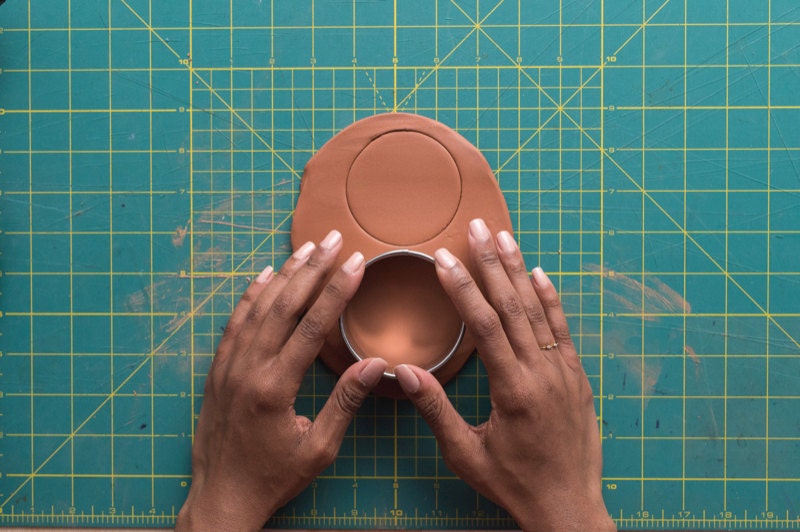 Cut out circles with a cookie cutter.
Step 3: Cut circles in half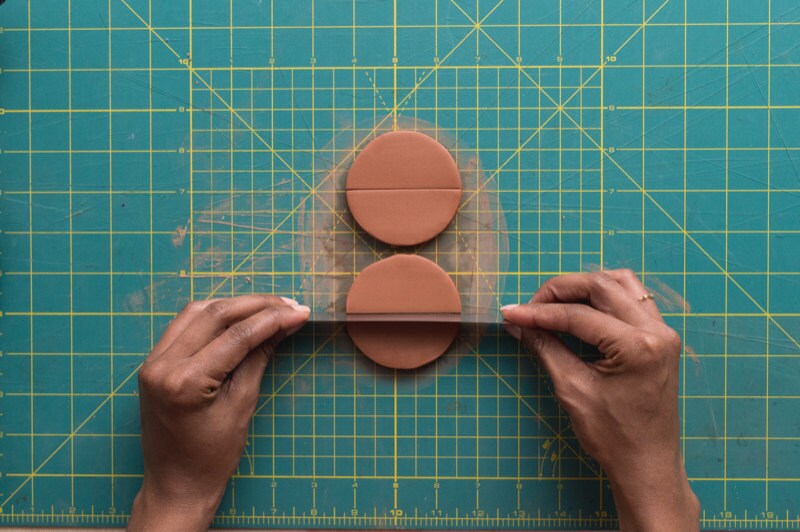 Slice circles in half using a clay blade.
Step 4: Poke holes and let the clay dry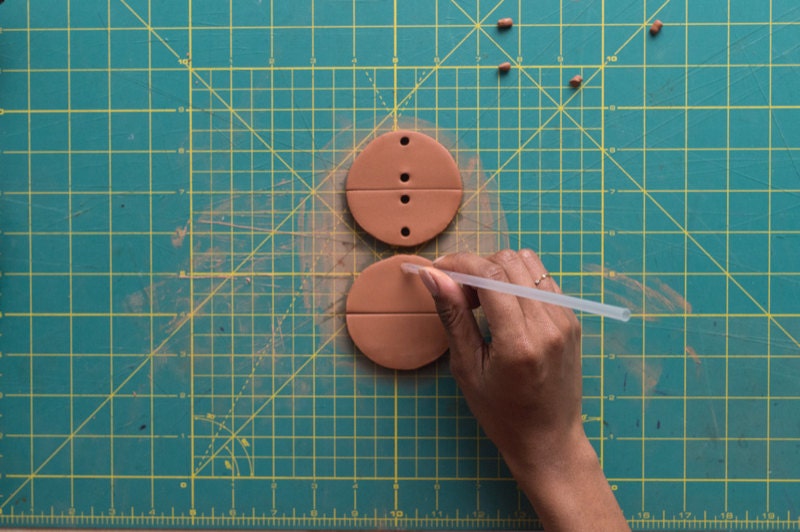 Use a straw to poke holes on the top and bottom of each semi-circle. Let dry overnight.
Step 5: Start making the tassel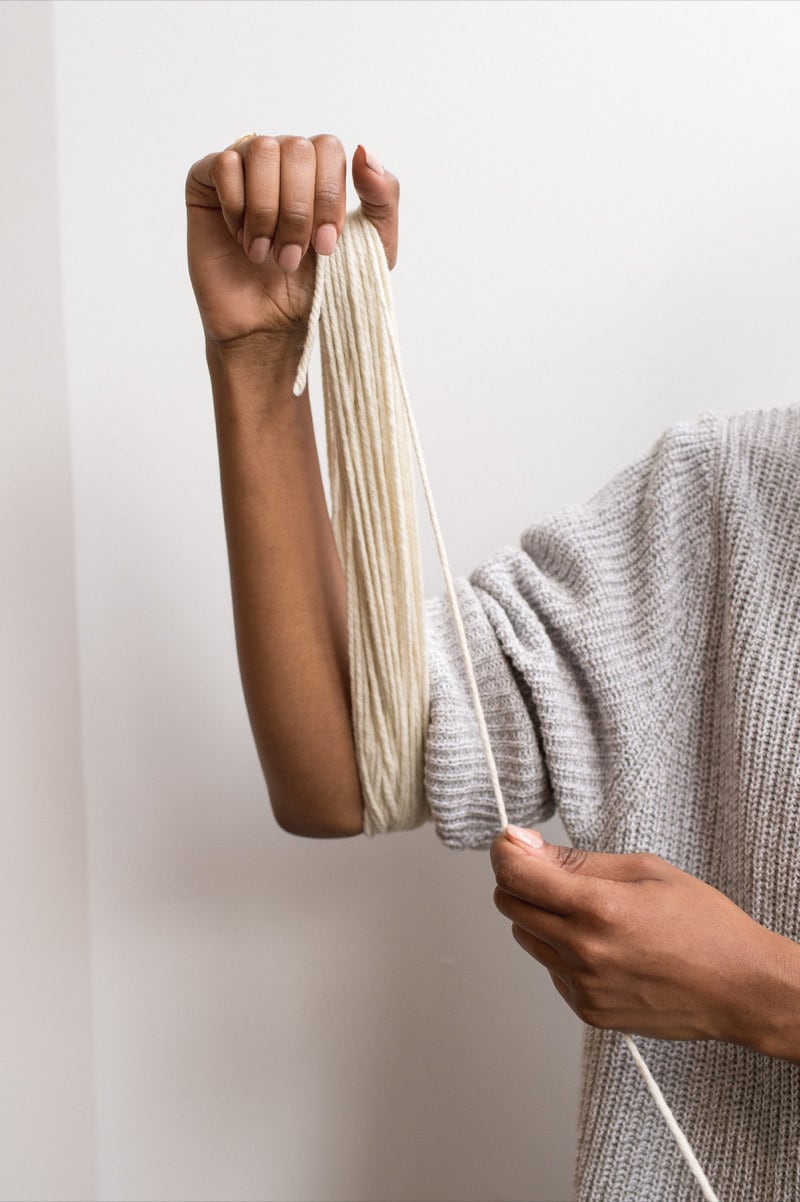 While you're waiting for your clay to dry, make your tassel. To begin, hold the yarn between your thumb and your forefinger and wind it down and around your elbow. Continue wrapping until you reach your desired thickness (thicker for a chunky tassel, or thinner for a more dainty tassel).
Step 6: Tie tassel top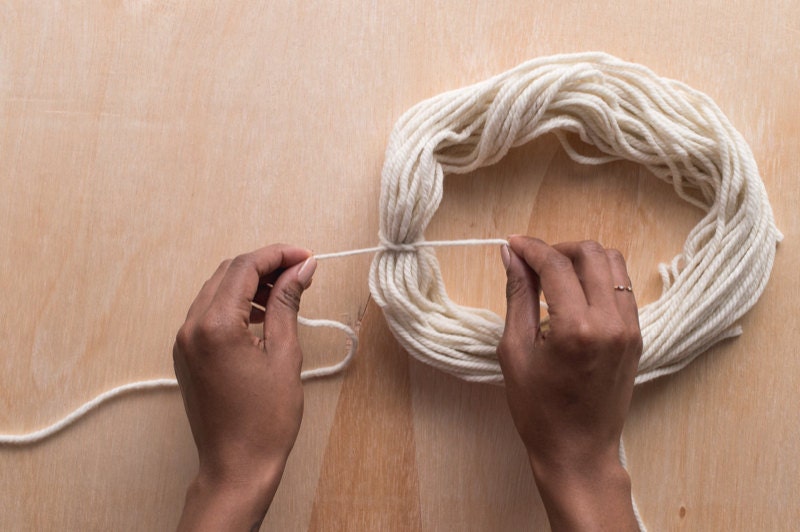 Remove the loop from your arm. Cut another piece of yarn that's about an arm's length long. Tie the piece of yarn around your yarn loop so the tails are the same length. This will be the yarn you use to thread through your clay pieces.
Step 7: Wrap tassel middle and tie in a knot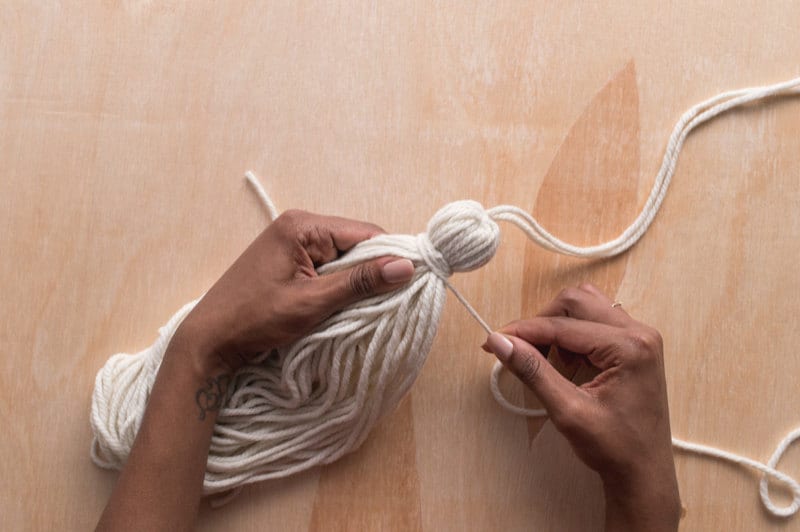 Wrap another piece of yarn around the top of your yarn loop. Wind it around about 10 times, then knot and cut.
Step 8: Thread tassel top through the clay pieces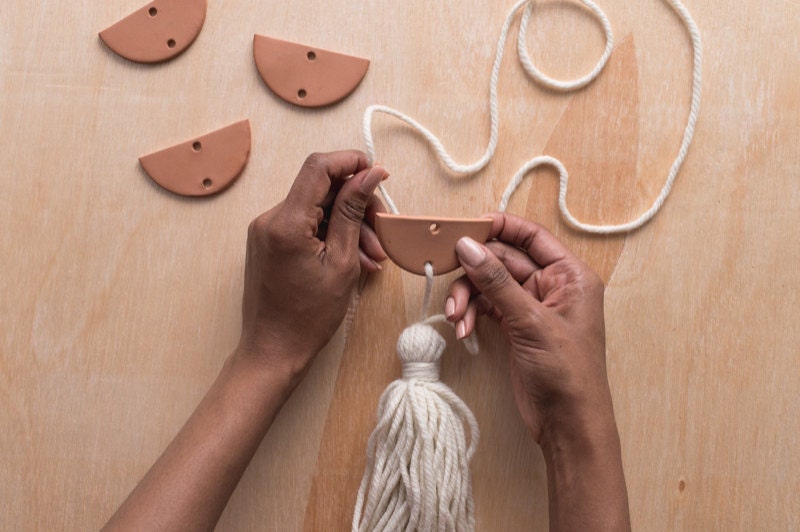 Once your clay is dry, take one of the lengths of yarn from the top of your tassel and thread it through the bottom hole of one of your clay pieces.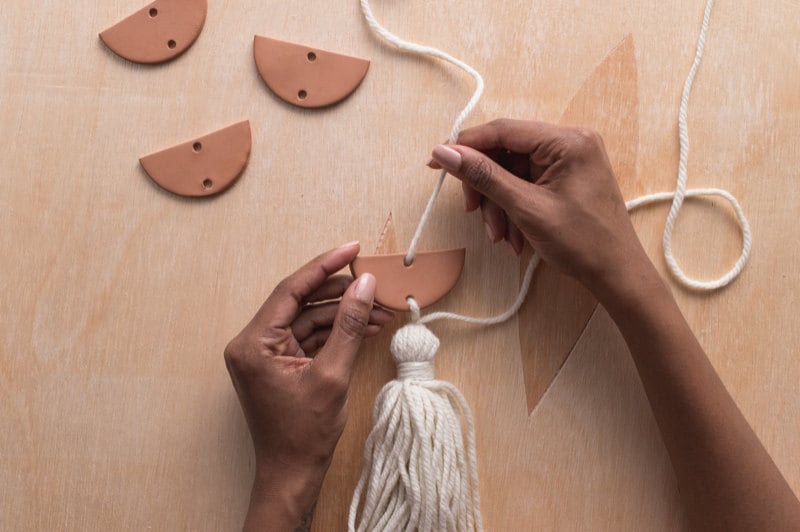 Next, thread it through the top hole.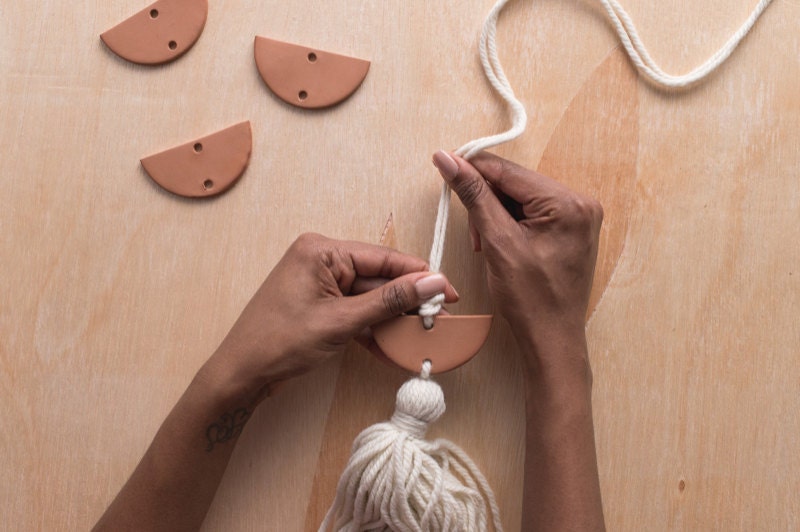 Using both strings, tie in a knot. The knot should be snug against the top of the clay piece.
Step 9: Repeat, repeat, repeat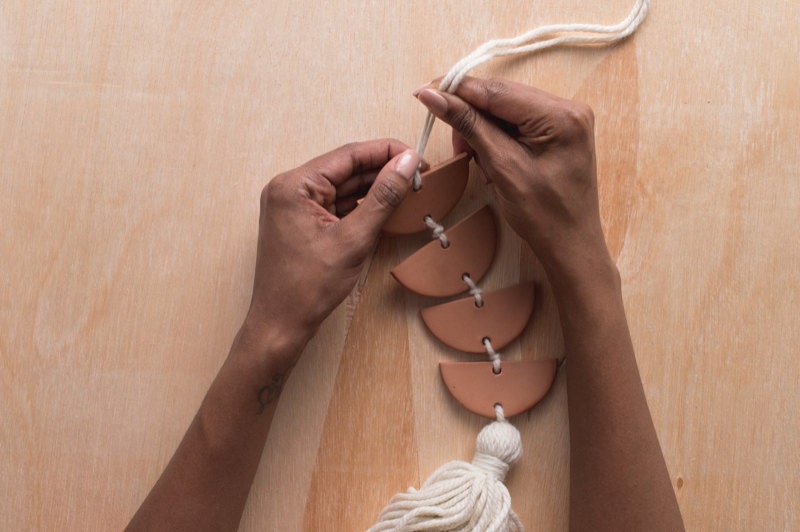 Repeat Step 8 with your remaining clay pieces until you reach the top. Leave a little space (to hang) and then tie another knot. Trim excess yarn.
Step 10: Finish tassel ends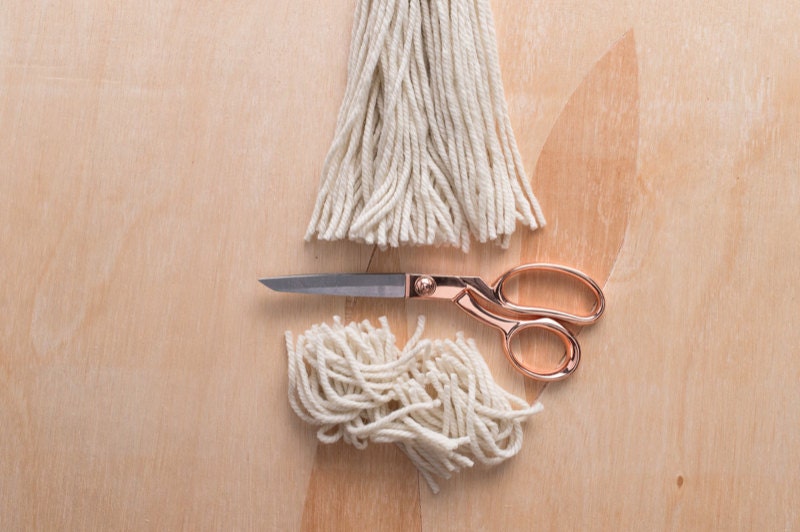 To finish the tassel bottom, trim with sharp scissors. Voila!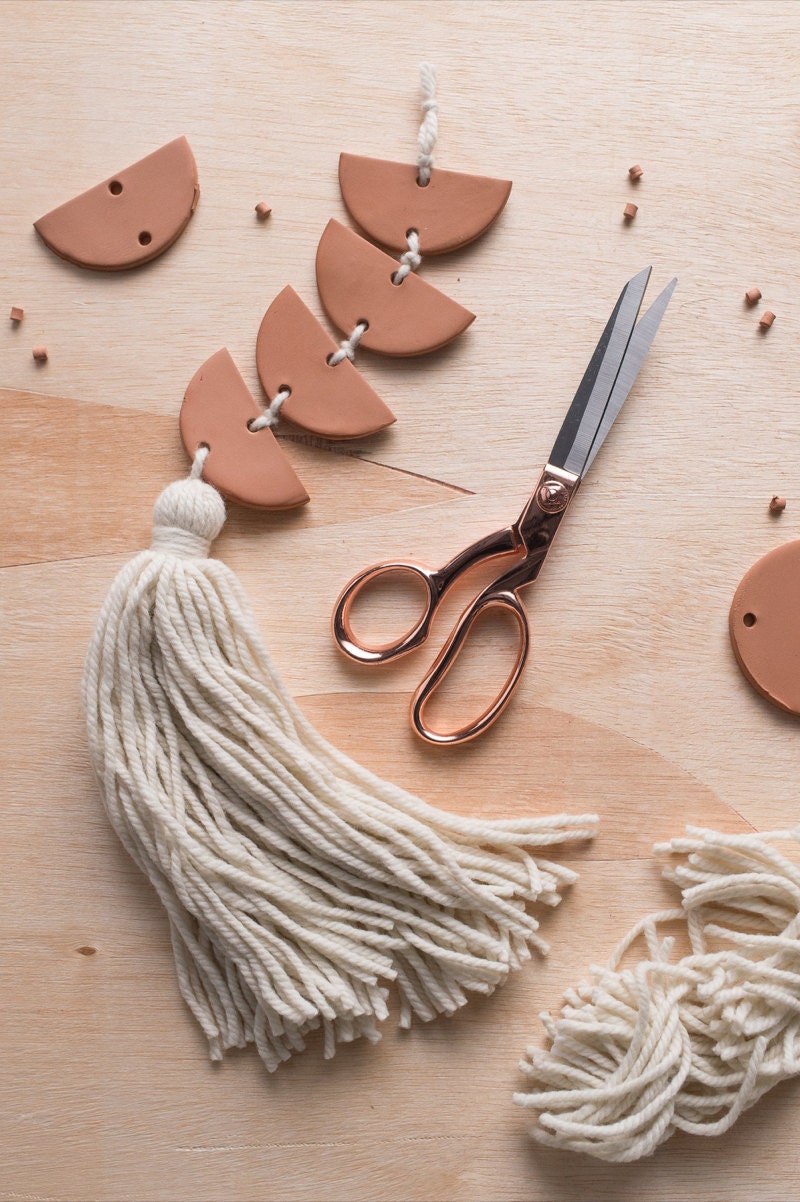 Want more original, exceptional wall decor that's ready to hang? Shop these stunning pieces handcrafted by talented Etsy artists.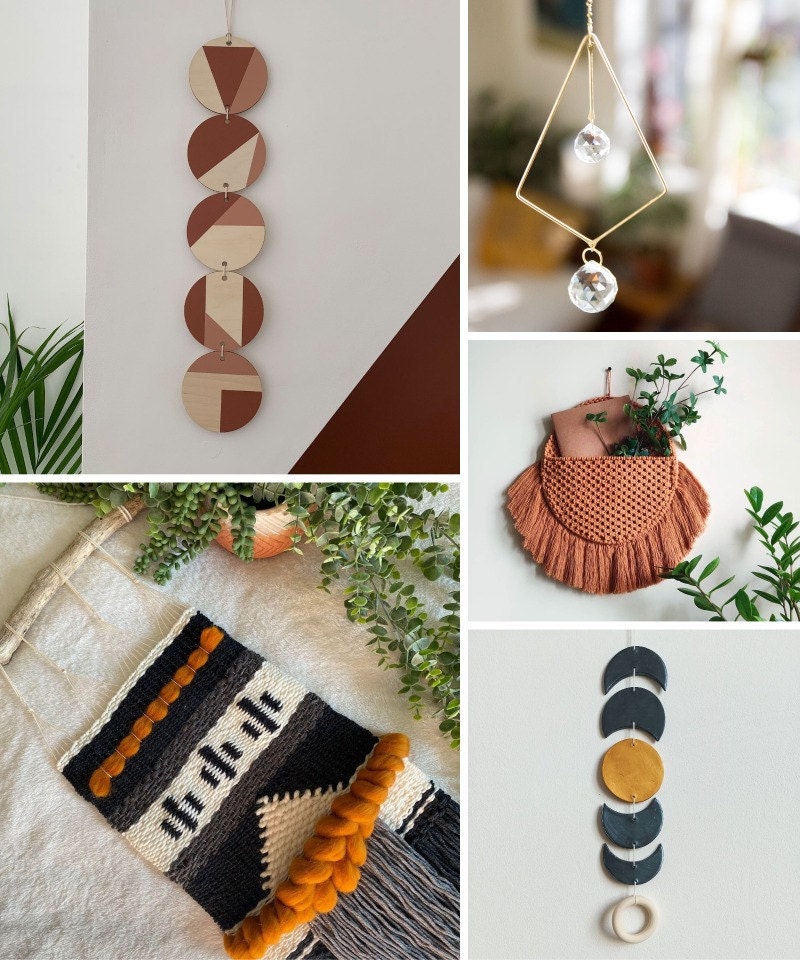 SHOP: (clockwise from top left): Geometric wooden wall hanging from We Are Lunarium, from $38; "Prisma" wall hanging from Sol Proano, $110; macrame wall pocket from Bhoorah by S, from $39; clay moon phase mobile from Colourful and Cozy, $15; woven fiber wall hanging from Little Yellow String, $80