Learn how to turn a collection of vintage linens into dreamy curtain panels with this simple tutorial.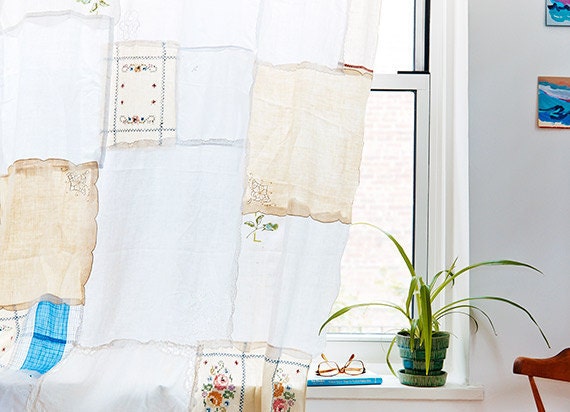 Laura Fenton is a New York City-based writer and editor whose work has appeared in many publications, including
Country Living
,
Good Housekeeping
,
Kinfolk
and
Parents
. She is also the author of
The Little House In The City
. After living for years in a top-floor apartment where curtains were unnecessary, I recently landed in a ground-floor unit that, despite its many selling points, happens to look directly into my new neighbors' windows. Suddenly, attractive window coverings became a high priority — but one that, I quickly learned, cost a pretty penny. Instead of investing in off-the-shelf window dressings, I decided to make my own from an excess of beloved but rarely-used vintage napkins, amassed over a decade of digging in flea markets and secondhand shops. With a little bit of stitching, my incomplete and mismatched sets of dinner napkins became a charming patchwork curtain that's sheer enough to let in lots of natural light, while still affording (priceless!) privacy. To make your own, you'll need a stash of napkins (tea towels and other vintage linens will work, too), a sewing machine, a few basic craft supplies, and the Tetris-like skills to piece your design together. Here's how.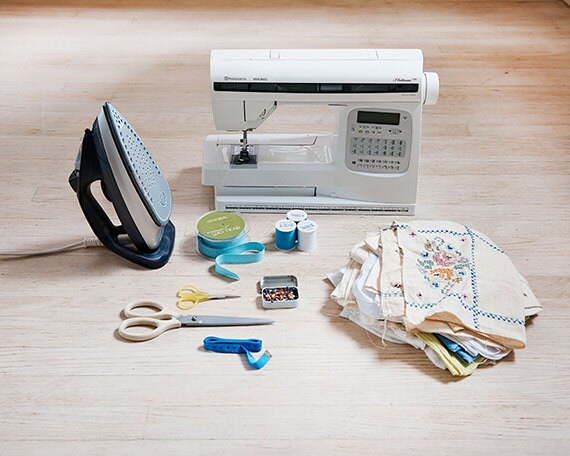 You will need: 
Napkins
Iron
Straight pins
Sewing machine
Thread
Scissors
Ribbon
Measuring Tape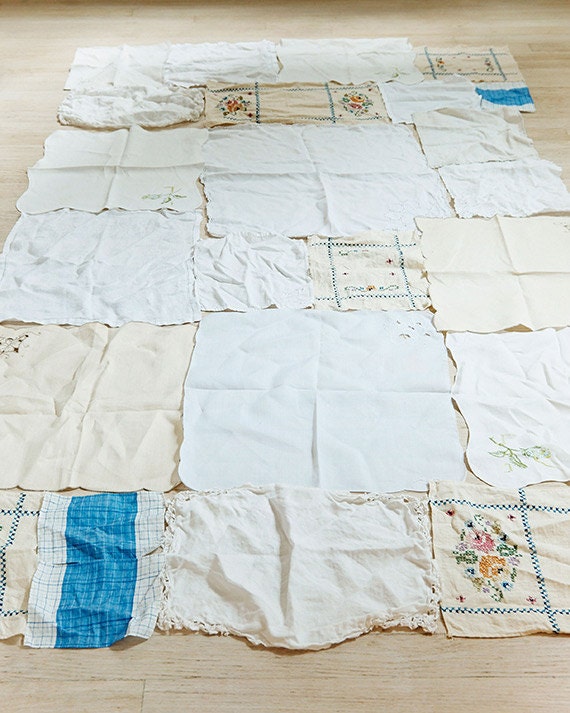 First, launder and dry your napkins. Then, rough out your curtain design by positioning the napkins in a pattern on the floor or across a large work surface. Make sure you have enough pieces to create a varied patchwork; when you reach an arrangement you like, snap a pic to refer to as you sew — or better yet, leave the napkins laid out as they are.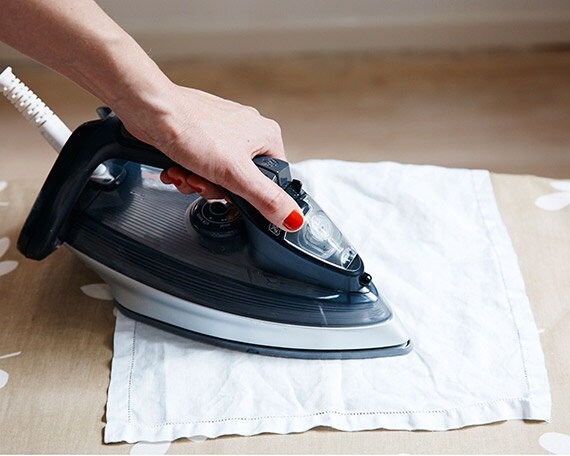 Iron napkins to remove any creases (and make them easier to pin and sew).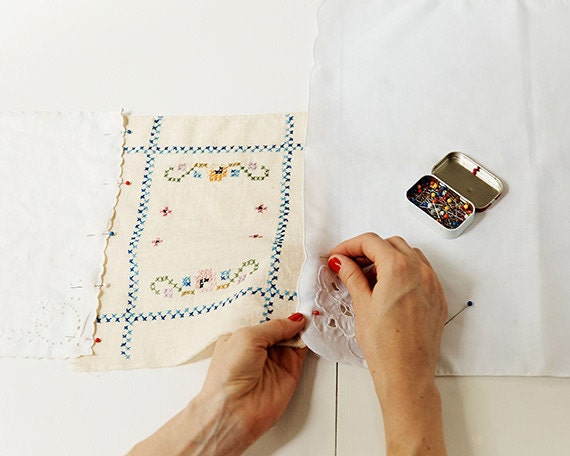 Begin pinning napkins together with straight pins, starting with the napkins in the center. Rather than lining up their edges precisely, you'll want the napkins to overlap each other slightly, as shown.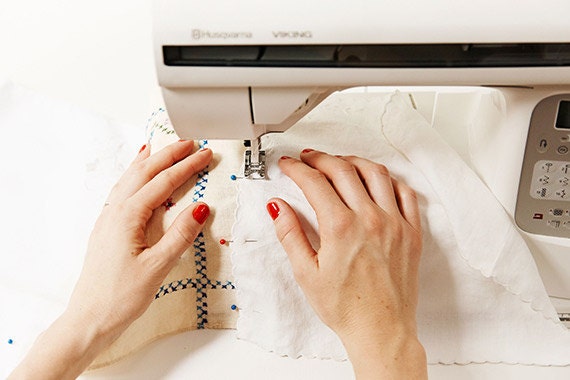 Use a zigzag stitch to sew along the overlapped edges. The zigzag stitch will add extra visual interest to the curtain (and it's also a forgiving stitch for less-than-professional seamstresses). After you complete the center section, pin a few more loose napkins from your laid-out design to the edges of the sewn pieces and use the zigzag stitch to secure. Keep sewing and pinning until you have created one full curtain panel. Tip: If your napkins don't create a perfect rectangle, you may need to trim some of the perimeter napkins. (Just be sure to leave a bit of seam allowance so that you can still hem those cut edges.)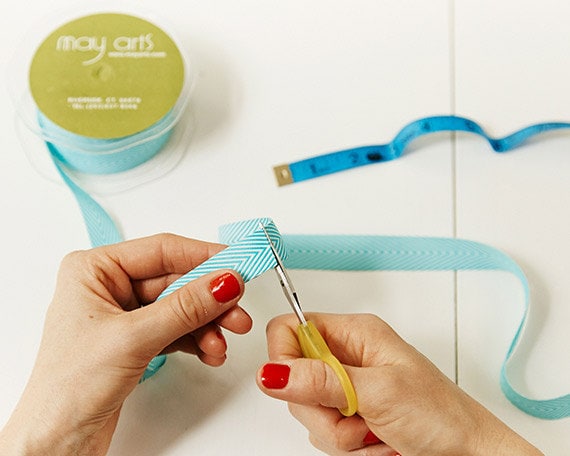 Next, cut several 20-inch pieces of ribbon to act as curtain ties. (Ties should be spaced about five to seven inches apart. We used nine ties for our 48-inch wide panel; measure to determine how many you will need.)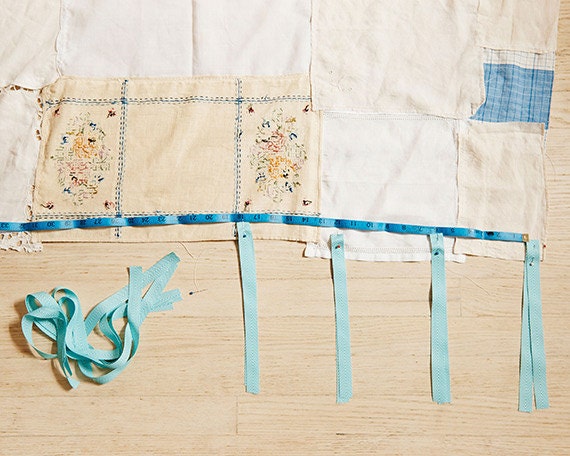 Fold each piece of ribbon in half, measure to determine to its position at the top of the panel, and pin to the back side of the curtain.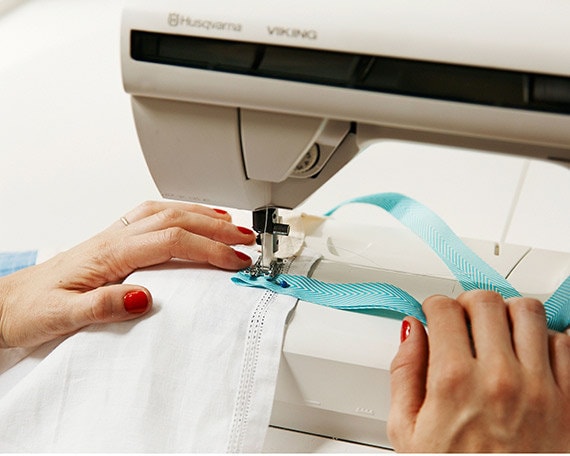 Next, sew one continuous zigzag stitch across the top hem of the curtain panel and each of the ribbon ties. Use the ties to hang the panel from your curtain rod.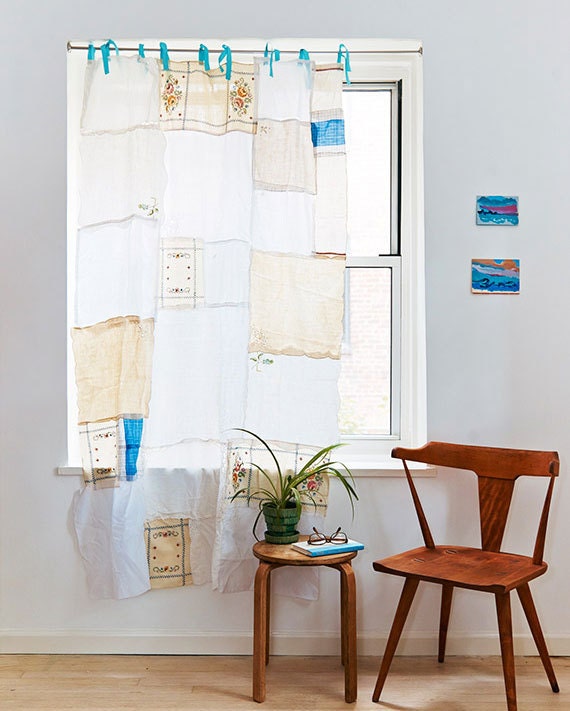 Photos and styling by Laura Fenton.