In this easy at-home DIY, create a hand-knotted keychain perfect for personalizing a purse, backpack, or suitcase—and begin dreaming of your next destination.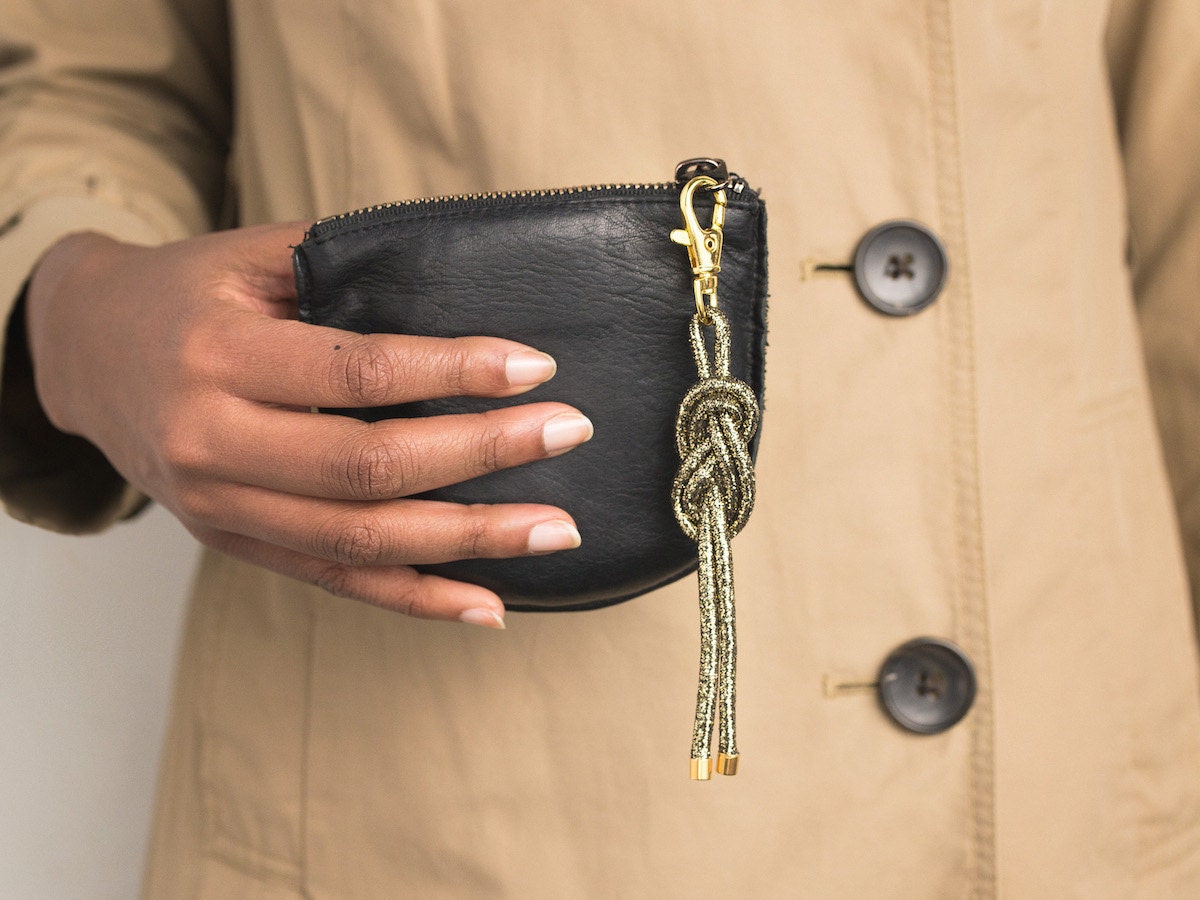 Looking for a creative way to nip those winter blues in the bud? While you're awaiting sunnier days, now is the perfect time to slow down and settle in with a DIY project. These eye-catching nautical keychains are not only a cinch to make during a cozy afternoon at home, they promise to come in handy whenever you do plan your next escape—be it a romantic night out or a weekend getaway.
Because these bold bag charms are fully customizable, you can make them in any color rope or hardware your heart desires. Simply twist into a figure-eight knot, also known as a sailor knot, finish the edges with a few sleek, affordable supplies, and you've got a stylish hack to help your favorite clutch, satchel, or suitcase stand out in a crowd.
Pro tip: If you usually travel with more than one bag, make a matching set. If you don't have a trip on the horizon but want to make a set anyway, give one to your BFF and boom: Matching keychains. Let's get started.
Skill Level: Beginner
Time: 1 hour or less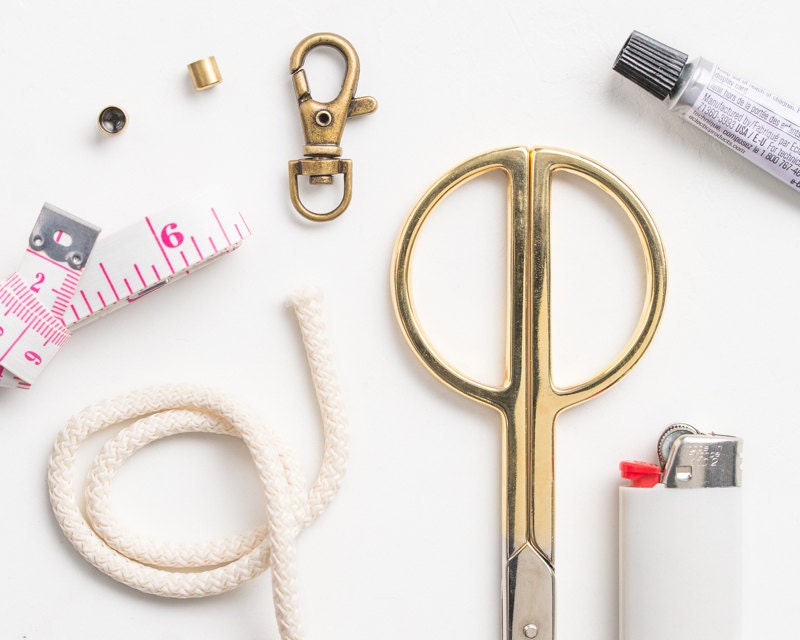 Materials:
Step 1: Prepare cord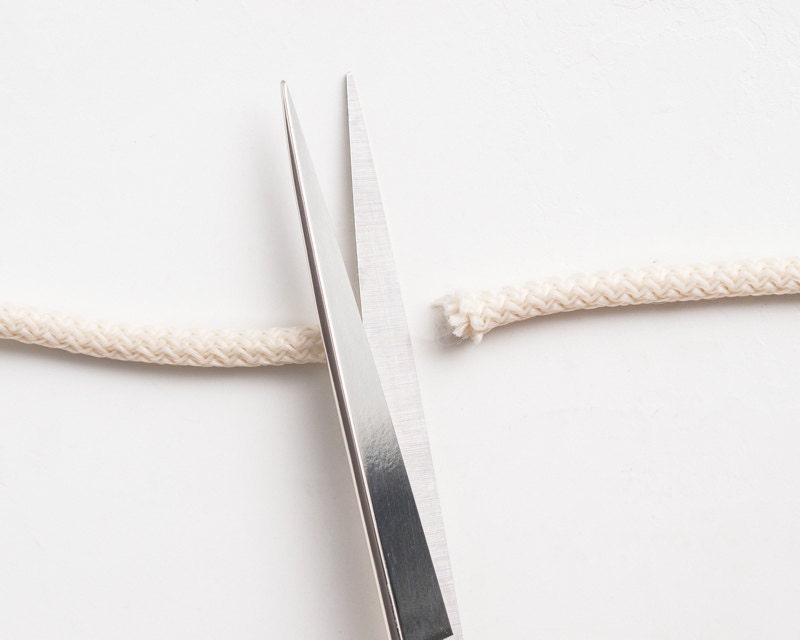 Use a measuring tape to measure 20 inches of rope. Cut.
Step 2: Seal rope ends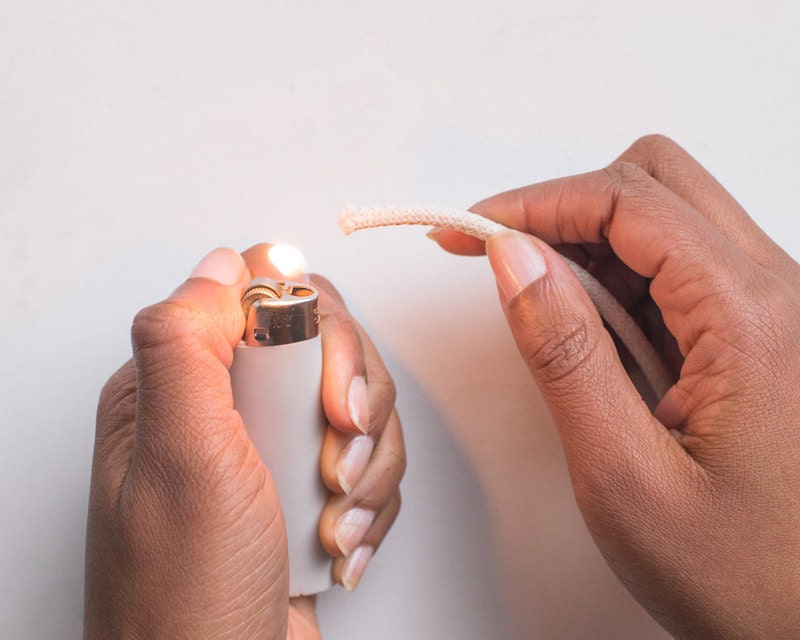 Quickly burn each end of your rope using a lighter (and caution!). This will help prevent fraying.
Step 3: Add a clasp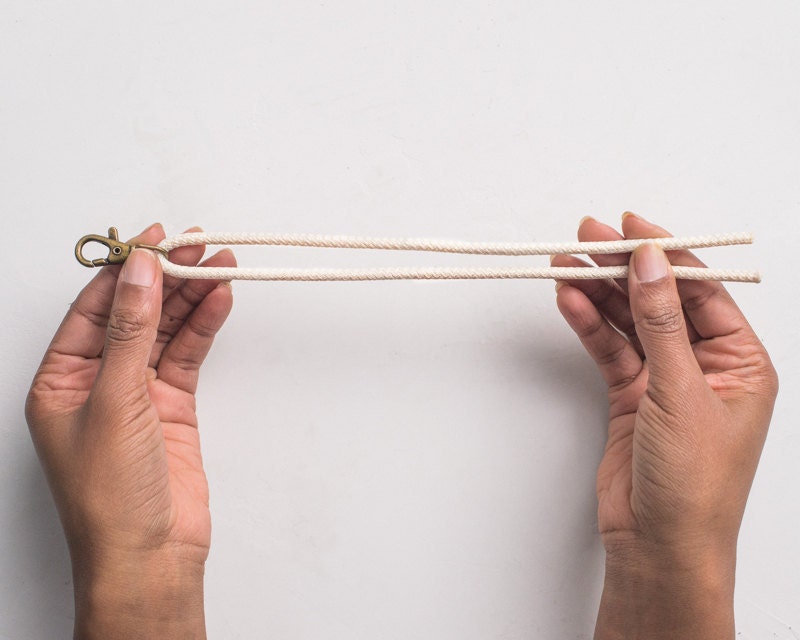 Thread the clasp onto your rope. Join the rope ends, so your rope is folded in half.
Step 4: Form a figure-eight knot
Holding both ends of your rope together, create a figure-eight knot by taking your rope ends…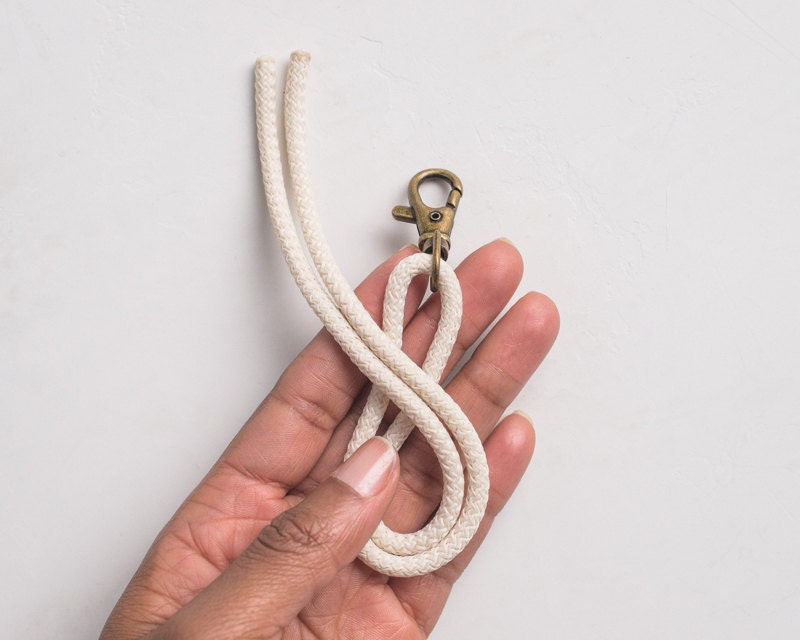 Over…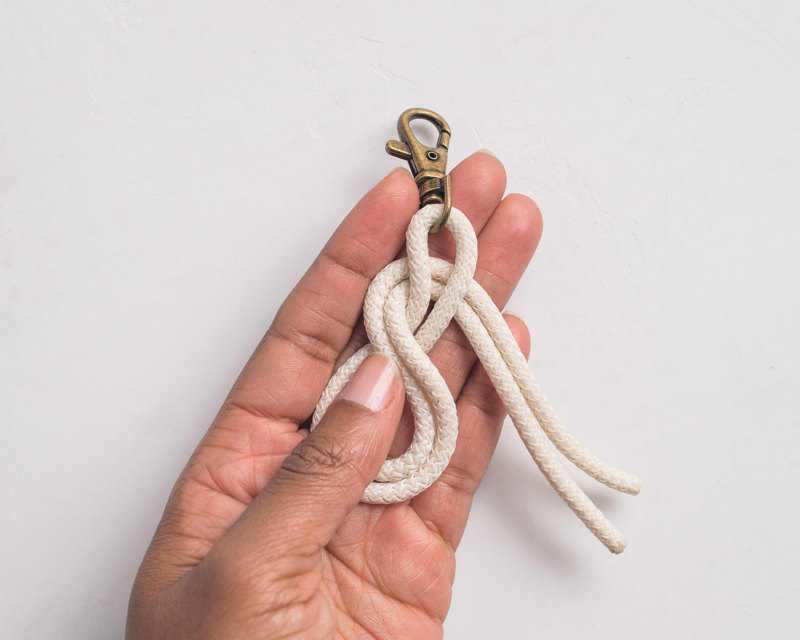 Under…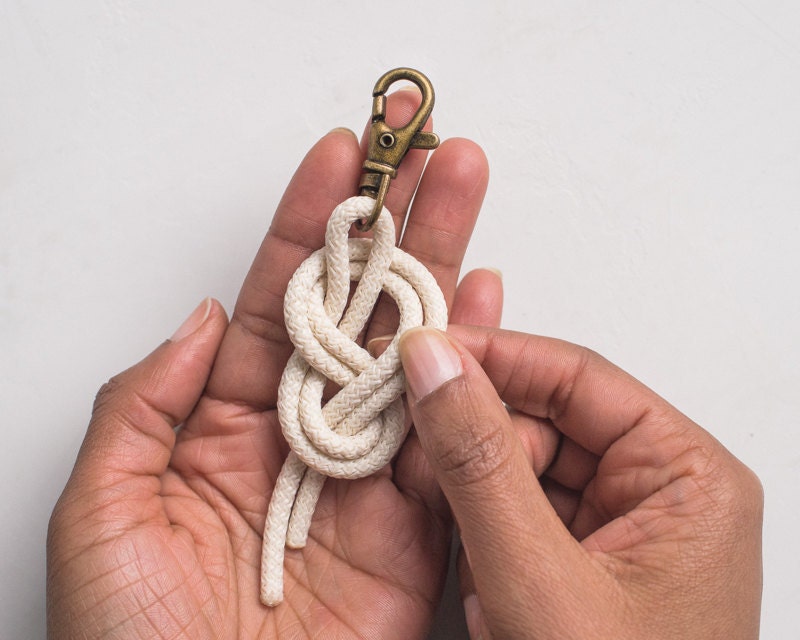 Over, and through the bottom loop.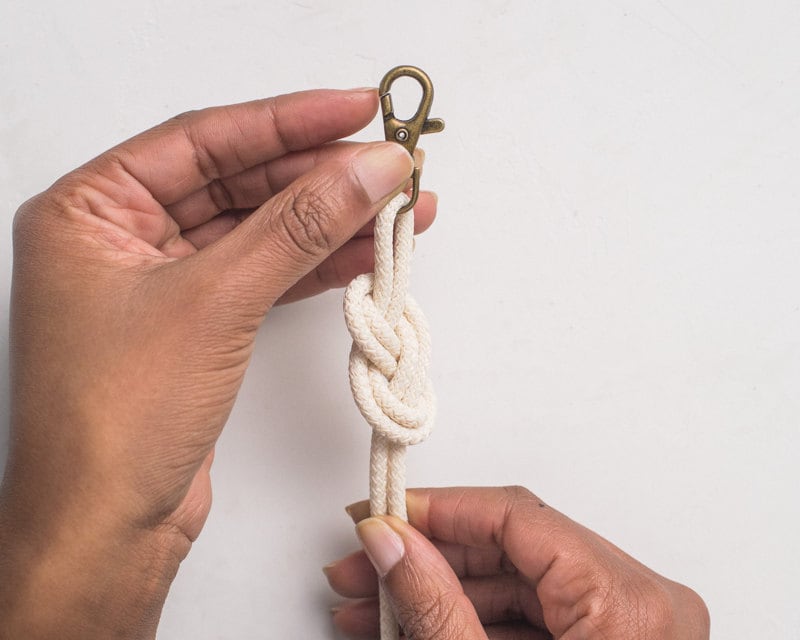 Adjust rope and pull to tighten.
Step 5 (Optional): Add end caps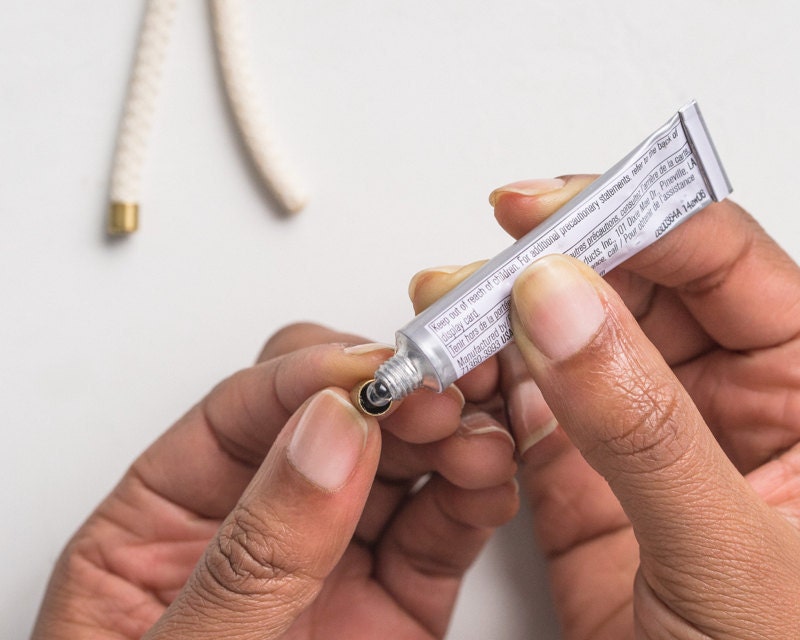 Fill the end caps with a small amount of glue. Twist the rope into the end cap. Wipe excess glue if needed and let dry.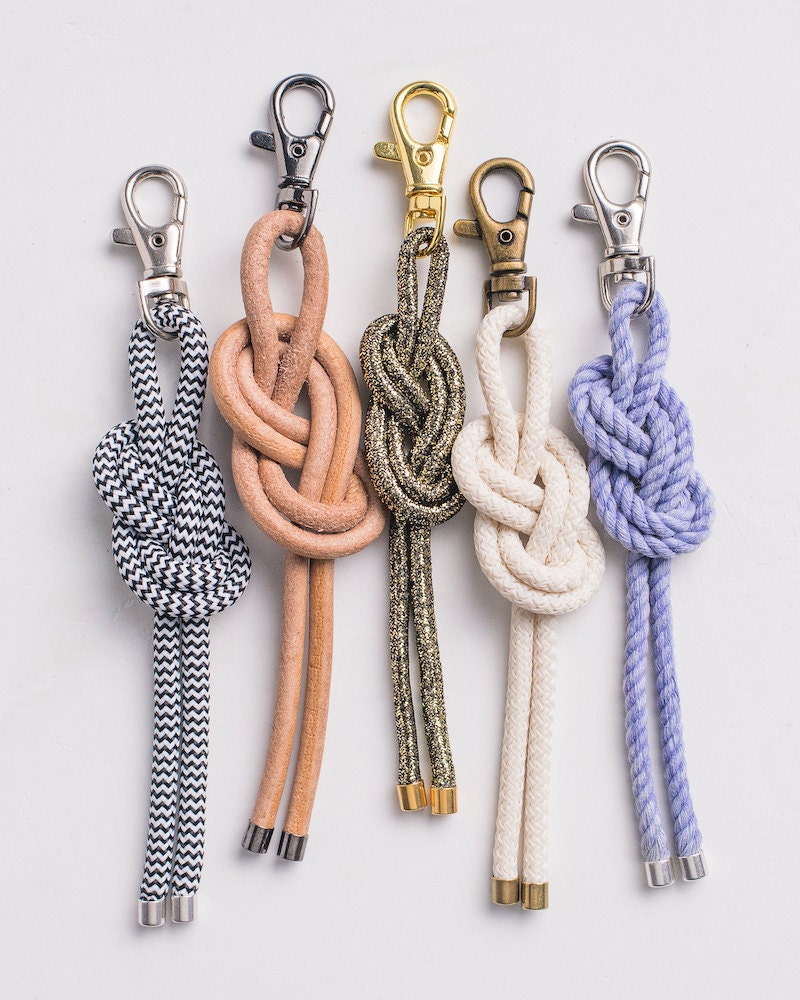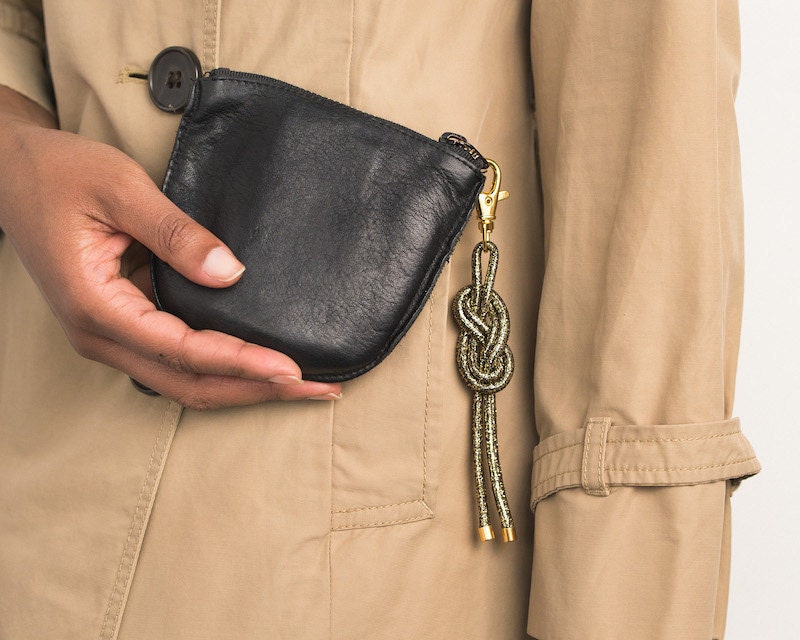 Plus: For more personality-packed accessory ideas, shop these mega-stylish macrame designs from Etsy makers.