by Brittany Watson
Give your ceremony a seasonal touch with a gleaming bouquet of glimmering glass ornaments.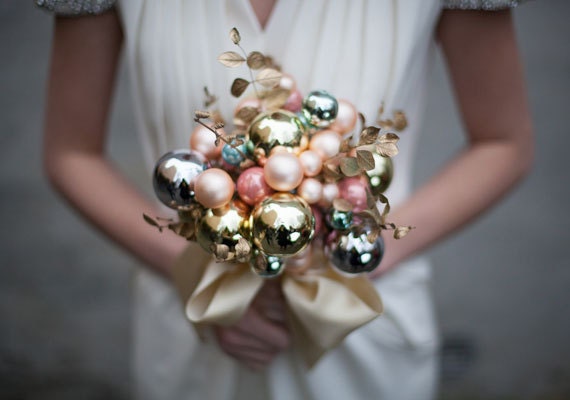 Are you looking for an alternative to the traditional floral wedding bouquet? Take advantage of the holiday season and create your own bouquet with glass holiday bulbs! It's a great nod to the time of year while making a fun (yet elegant) statement. With the right colors, your bouquet need not be too Christmas-y. For this bouquet, I opted to use elegant metallics and non-traditional tones of mint, pink and peach in bulbs of various sizes. I also added in some leaf sprigs to create some depth.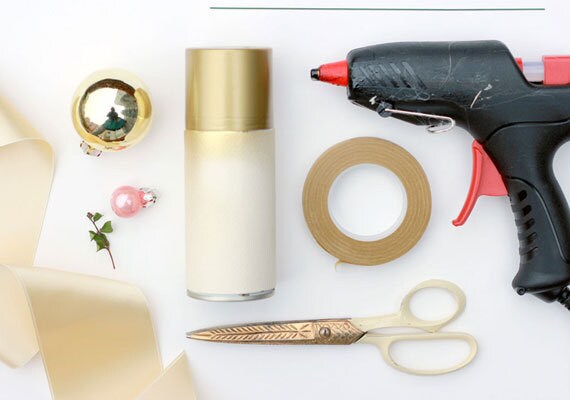 You Will Need:
Gold spray paint Leaf sprigs Wire in 8? strips Glass bulbs in various shades and sizes Scissors Glue gun Gold floral tape Coordinating ribbon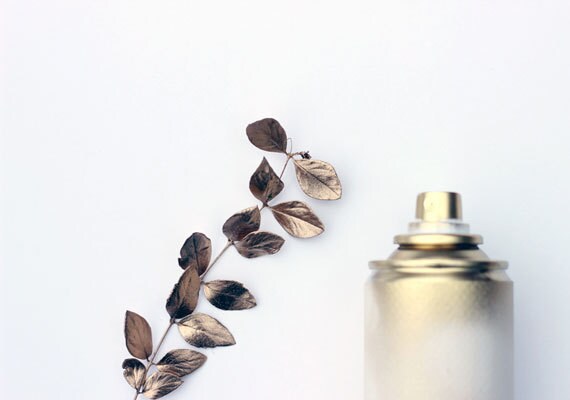 Before you begin: Spray paint the leaf sprigs gold and allow them to dry 24 hours
.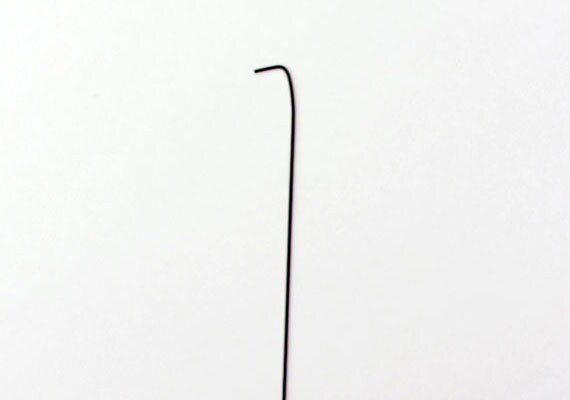 Step 1:
Bend the edge of your wire strips about a 1/4? down.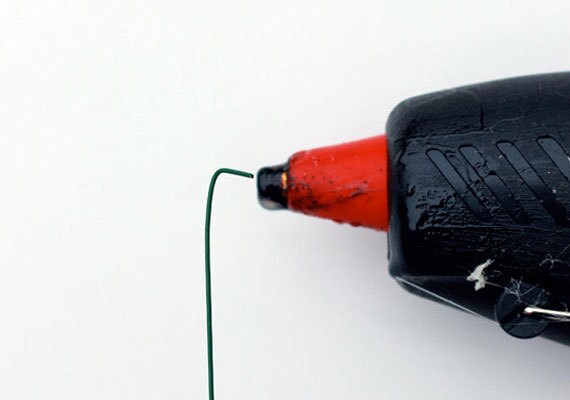 Step 2:
Hot glue the edge of the bended down wire.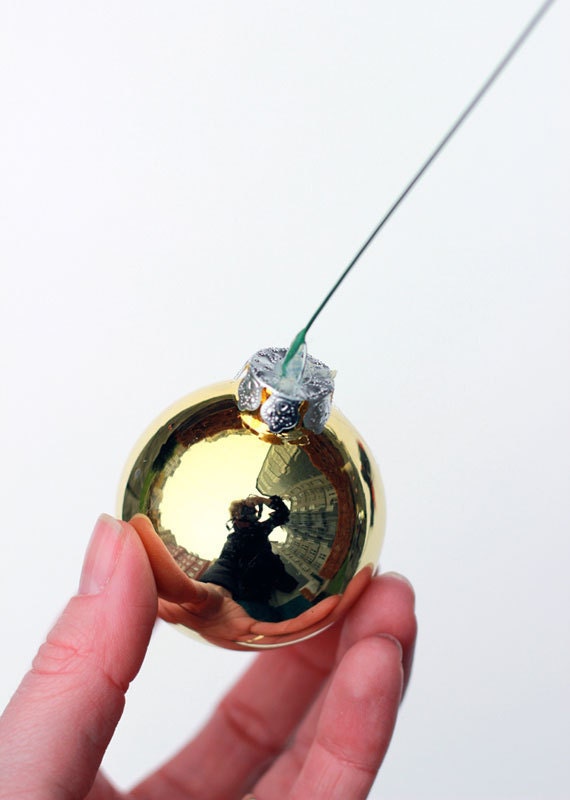 Step 3:
Quickly enter the wire into the hole of the bulb and secure with glue on the outside as well on both sides.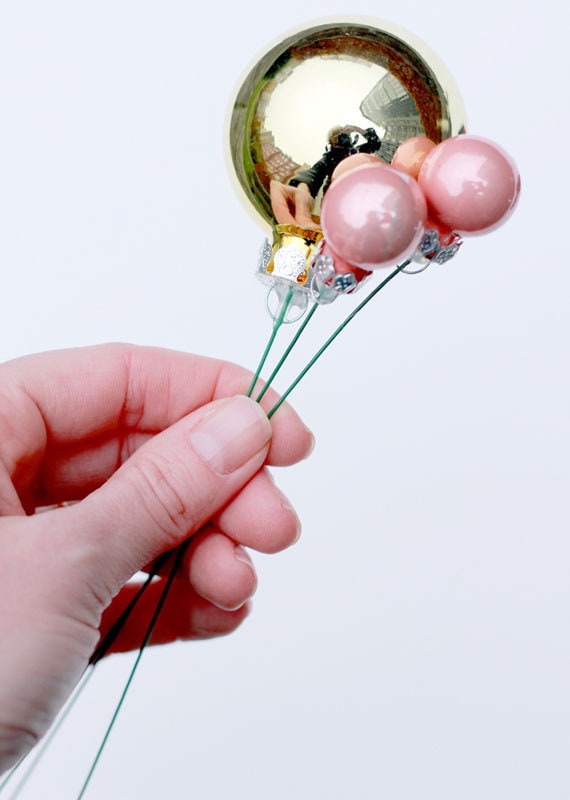 Step 4:
Repeat this to all the bulbs you want to use for the bouquet.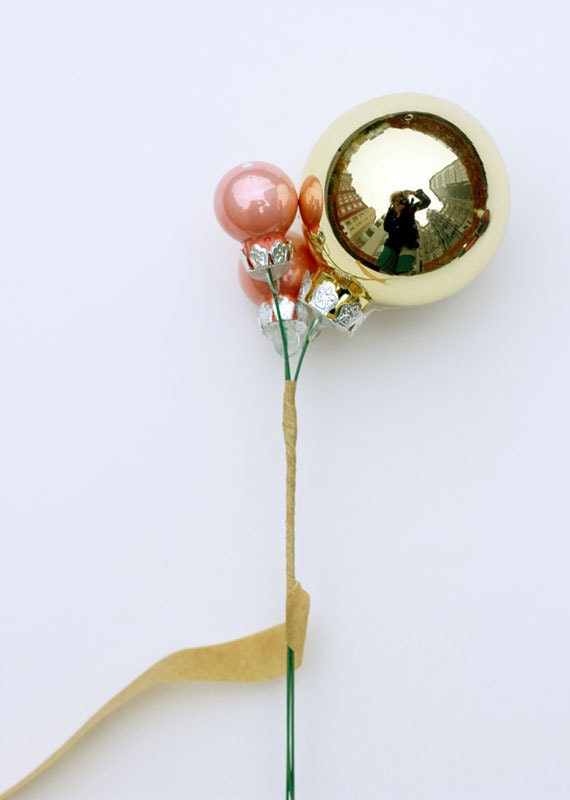 Step 5:
Gather 3-4 bulbs at a time into small groups, and wrap them with the floral tape to secure.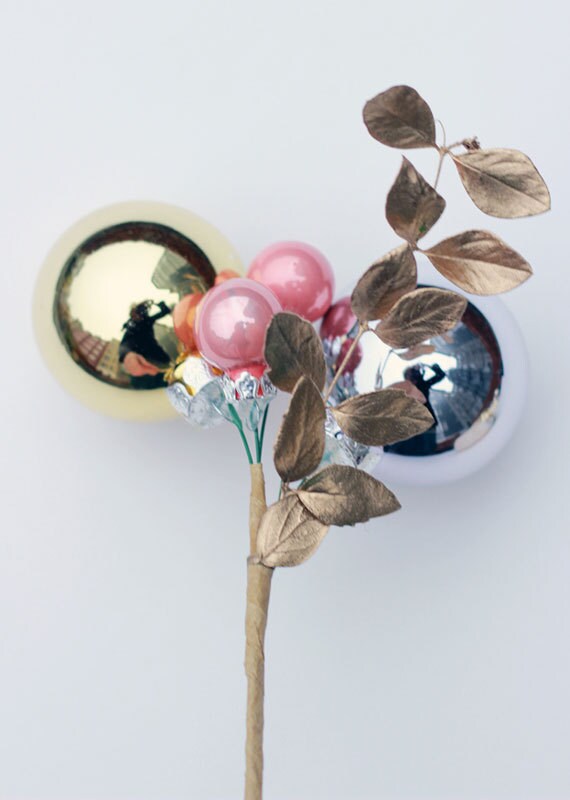 Step 6:
Incorporate some of the golden leaf sprigs into a few of the bulb groups and wrap with tape. Wrap floral tape around the small groups so that eventually it becomes one bouquet.
Wrap a final piece of floral tape around the entire bouquet so that it's extra secure.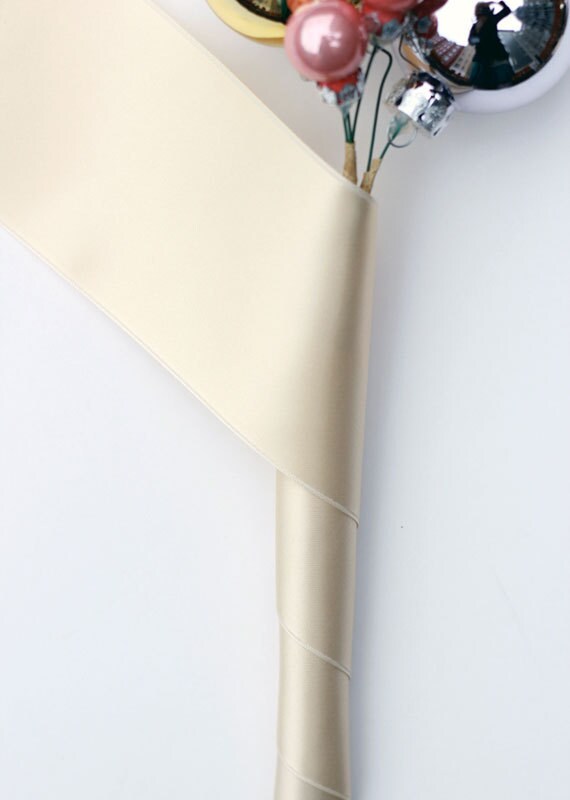 Step 7:
Wrap your coordinating ribbon around the bouquet, starting at the bottom and working your way to the top. Be sure to secure it at the bottom with hot glue.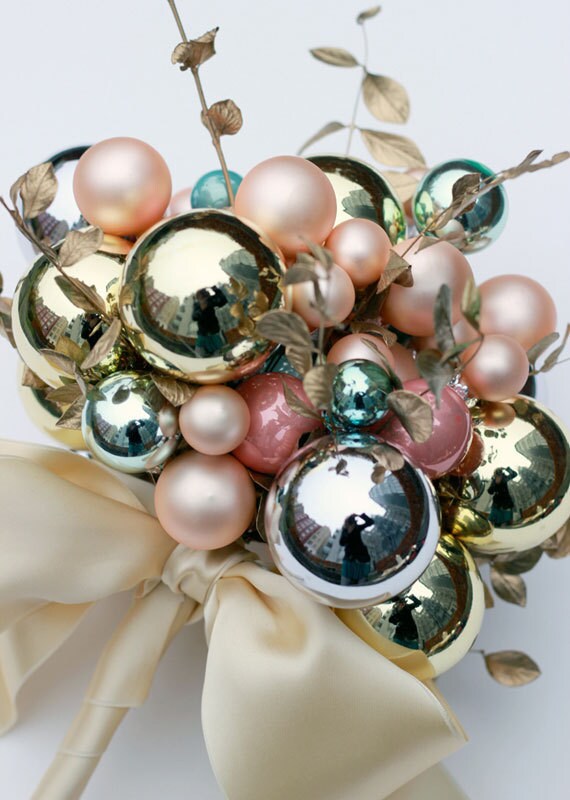 Optional:
Tie a bow at the top. Voila!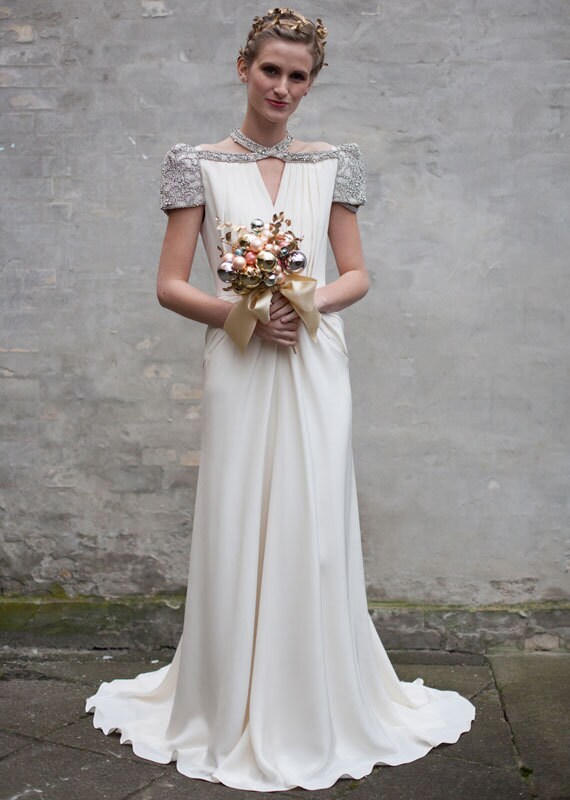 One of the best parts about this bouquet is that you can keep it in a vase for the rest of the holiday and bring it out every year as a nice keepsake.
Photography with model by Amanda Thomsen, how-to photography by Brittany Watson Jepsen of The House That Lars Built, dress from Vintage Bride.