Present procrastinators, take note: These colorful, whimsical (and easy-to-make) DIY earrings are here to save the (holi-)day.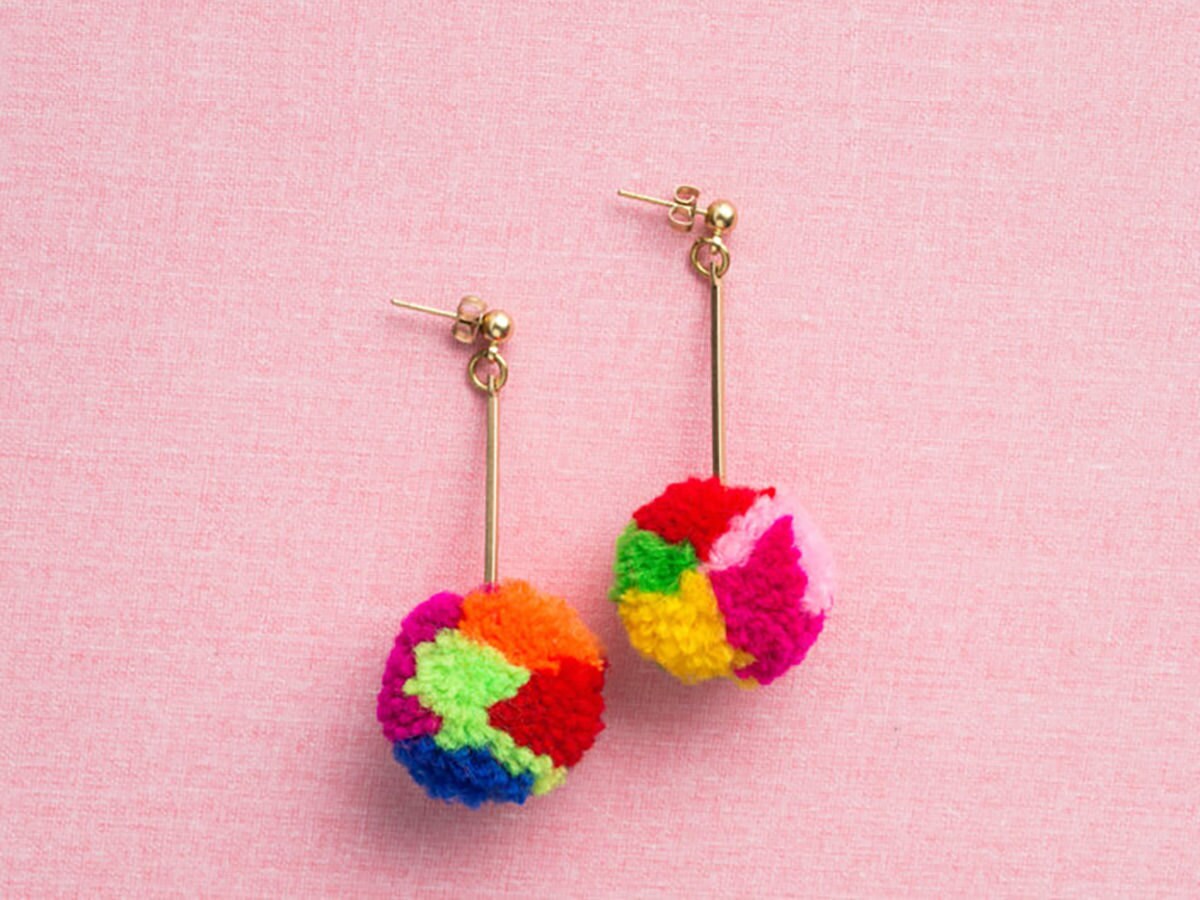 Running out of time to find the perfect holiday present for your number-one gal pal? Don't panic! For a DIY gift that's sure to leave a lasting impression, look no further than these colorful pom-pom earrings. Great for a trend-savvy friend (or a sister you're constantly swapping accessories with), this beginner-friendly jewelry tutorial is a fast favorite. Thanks to the wide variety of pom-poms available, it's easy to customize each pair to match the style of your recipient. Go bold with a multi-color version for the girl who's not afraid to stand out, or opt for uniformly colored poms to add a more restrained splash of color to everyday ensembles. The best part? With instructions this simple, you'll still have time to make a matching pair for yourself. Read on to get started.
At a glance
Time: 1 hour Difficulty: Beginner
You will need
Step 1: Thread needle through pom-pom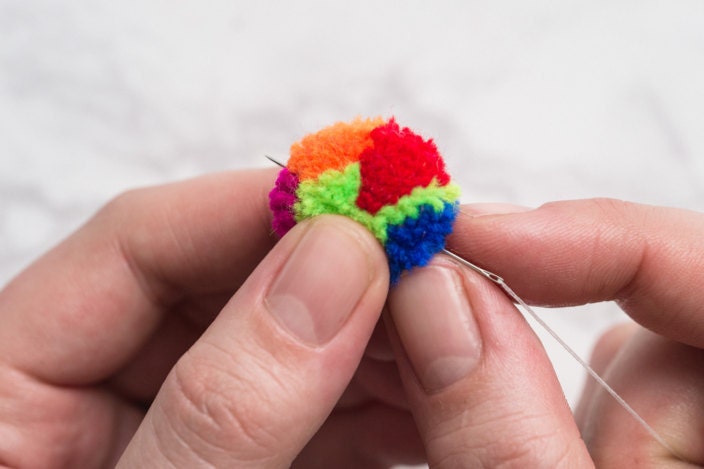 Select the two pom-poms that you want to use for the earrings. Cut a length of thread approximately two feet long and thread your needle. Push the needle through the center of one of the pom-poms, leaving a long tail.
Step 2: Attach bar connector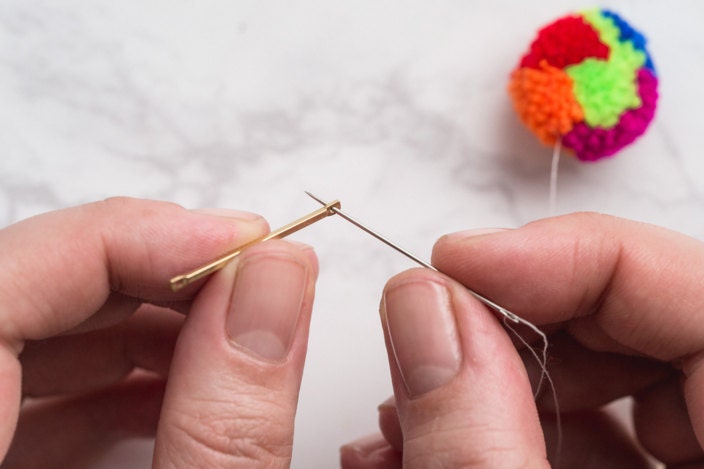 Next, pass the needle through one end of the bar connector. Push the needle back through the center of the pom-pom to meet the tail end of your thread, and pull on the thread so the end of the bar connector rests flush against the pom-pom's edge. Repeat this process two or three times, until the pom-pom feels securely attached to the bar connector.
Step 3: Knot thread and trim excess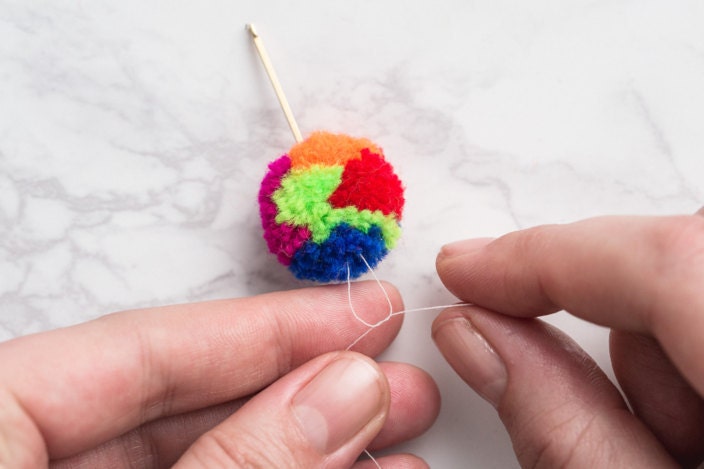 Use a double knot to tie the ends of the thread, then trim the excess.
Step 4: Attach bar connector to earring post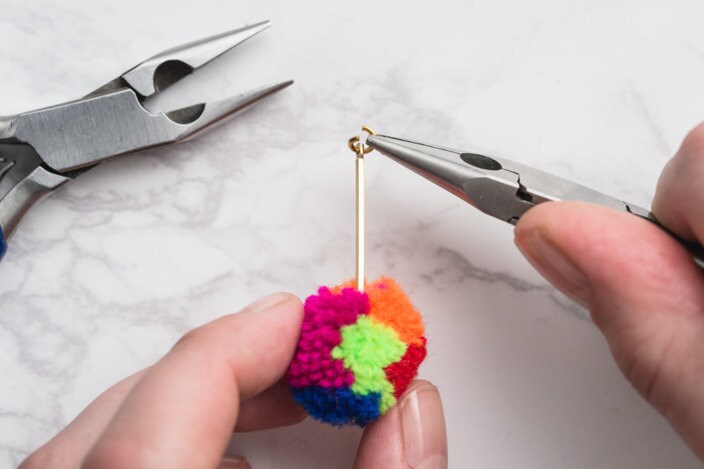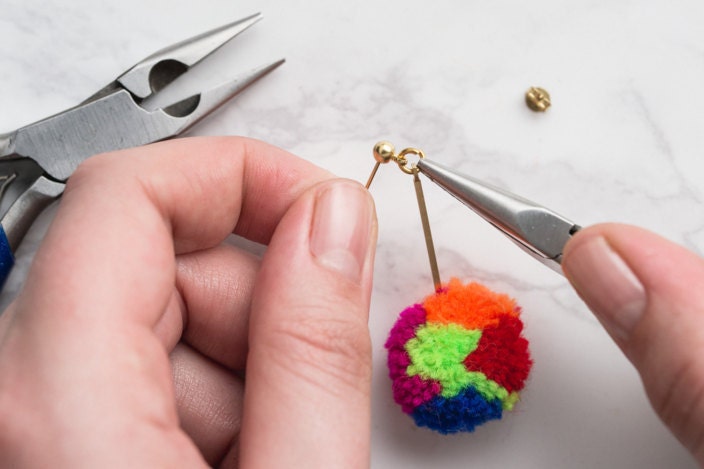 Use both pairs of needle-nose pliers to open a jump ring. Next, slide the jump ring through the top hole of the bar connector. Attach the ball earring post to the jump ring, and use the pliers to close the ring again. Add the earring post backs.
Step 5: Repeat to complete the pair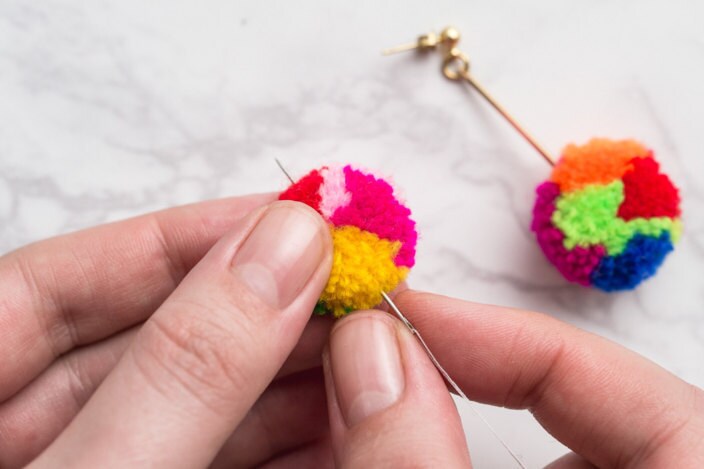 Repeat steps 1–4 to make the second earring, and package the pair in a cute gift box for delivery.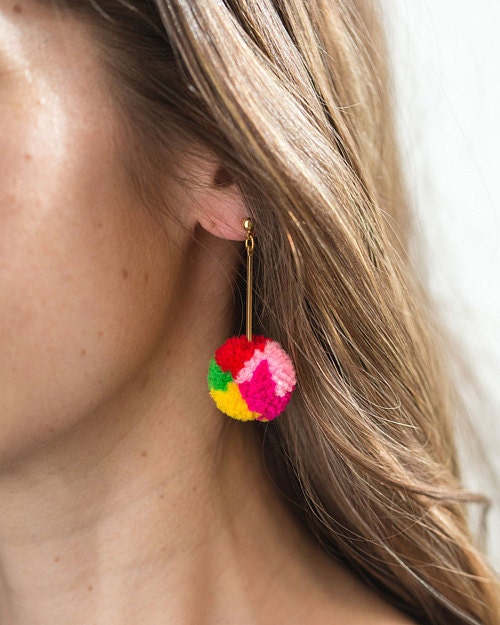 Project by Julie O'Boyle, Aleksa Brown, and Clare McGibbon. Photographs courtesy of Erik Valind.