Not a potter? Not a problem! Make a professional-looking clay dish with this clever DIY project from Sarah Goldshadt.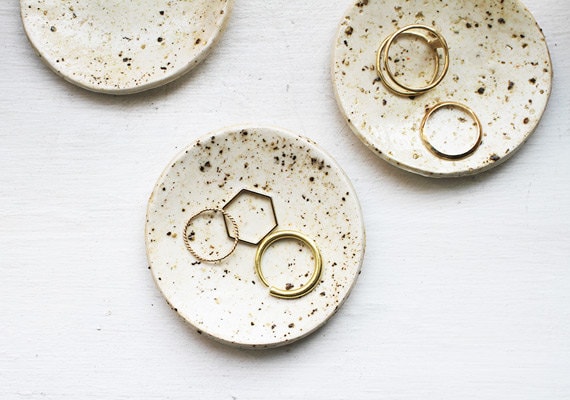 For the first time in my adult life, I finally have the need for a ring dish. In addition to getting engaged and recently married, I've also started to collect rings from craft fairs and a local shop in my neighborhood. To house my growing collection of golden wares, I used polymer clay to create an affordable ring dish. This design is not only super easy to make, but it also uses a fun (and surprisingly sophisticated-looking) ingredient from the kitchen: pepper!
You will need:
Oven-bake clay Rolling pin 2.5" circle cookie cutter Small glass bowl Parchment paper Paint brush A handful of pepper (to add a little more bling, try using glitter!) Golden Polymer Varnish with UVLS (Gloss)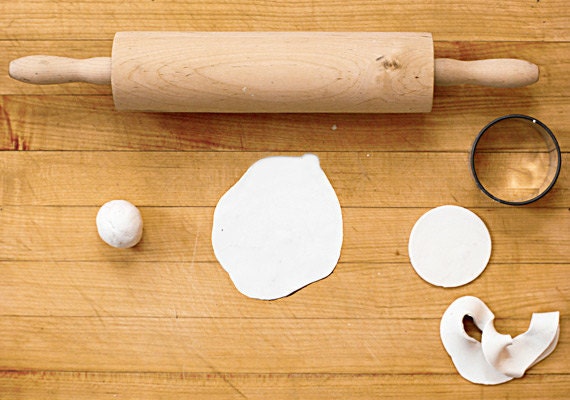 1. Prep and cut the clay.
Preheat the oven to 275˚F, or recommended temperature from your clay package directions. Take a small chunk of clay and knead it in your hands until its soft and smooth. Next, form a ball shape. Using a rolling pin, roll the clay smooth and flat until it's about 1/8" thick. Use a cookie cutter to cut a circle shape out.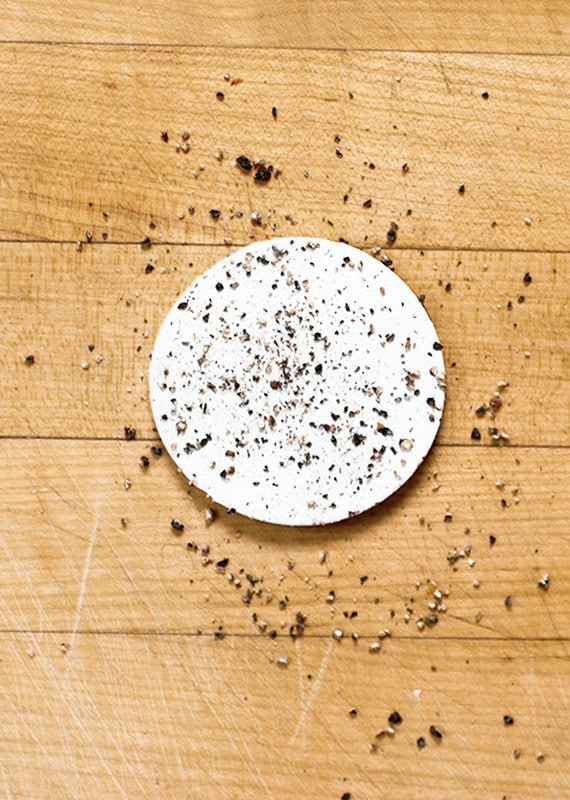 2. Add pepper
. Grind pepper over both sides of the circle until desired coverage is achieved. Gently pat surface to ensure the pepper stays.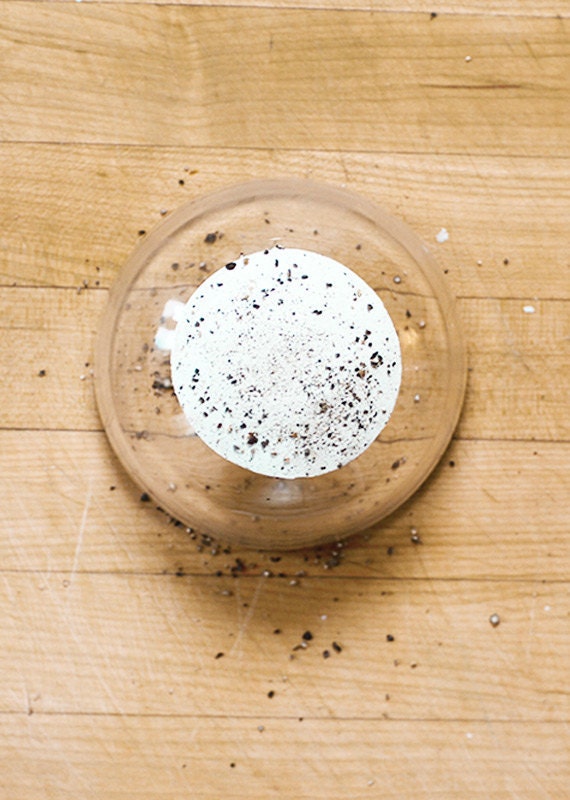 3. Add shape and bake.
Place the clay on the bottom of your glass bowl to form a bowl shape. Bake the bowl and clay for 10-15 minutes. Keep an eye on your dish as it bakes to make sure it doesn't discolor or burn. Remove from the oven and let cool.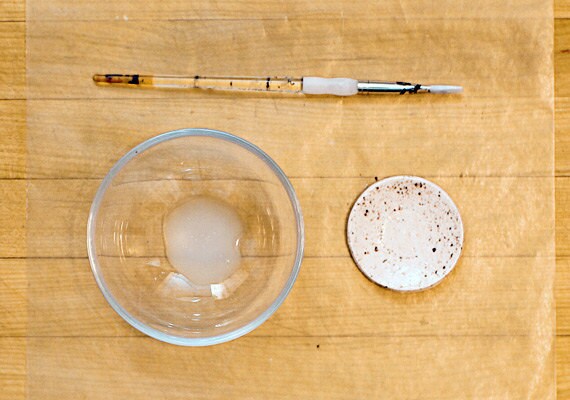 4. Add glaze.
Place bowl on parchment paper and paint with varnish and let dry. Repeat 2-4 times for the desired gloss effect.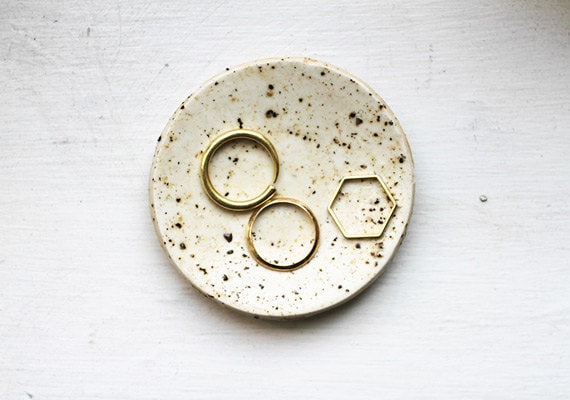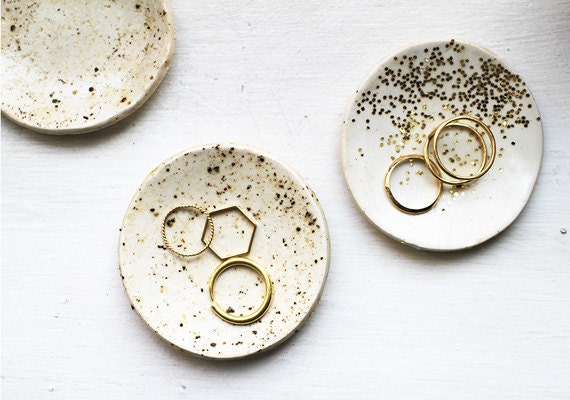 All photographs by Sarah Goldschadt.