by Steph Hung
Skip the carving mess and create a polished pumpkin patch at home with these easy-to-sew velvet stunners, complete with real stems.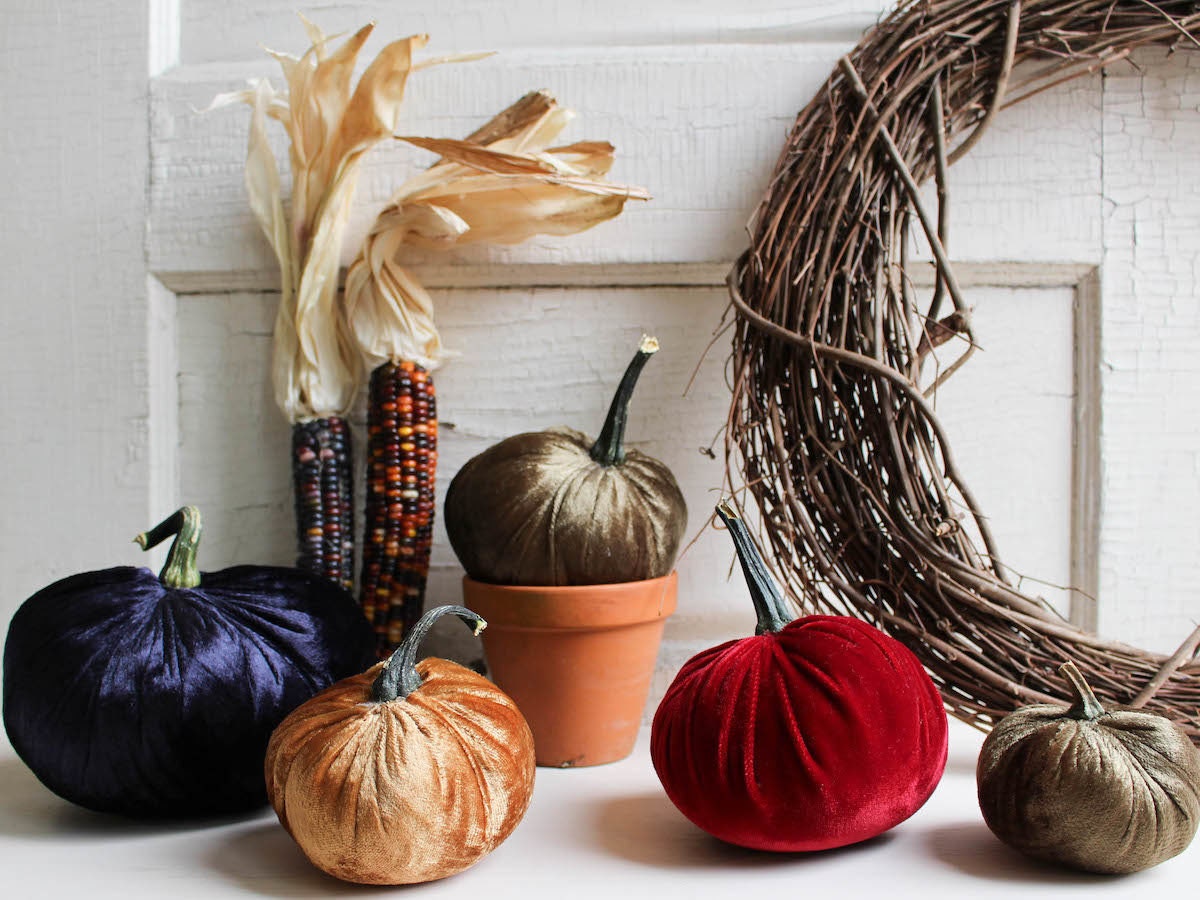 It's official: The season of pumpkin proliferation is upon us. From the gigantic gourds that decorate doorsteps up and down the block, to the portable plastic jack-o'-lanterns waiting to fulfill their candy-collecting destiny on 
Halloween
night, to everyone's favorite latte spice—all the usual suspects have arrived. But this year, there's a new addition to the pumpkin patch, and it's introducing some seriously sophisticated 
fall decor
 vibes. Say hello to velvet pumpkins, crafted from swaths of luxe fabric and topped off with natural stems. The best part? You can whip up a whole batch of these beauties in less time than it takes to make a pie. Ready to get started? Read on.
At a glance
Time:
30 minutes
Difficulty:
Beginner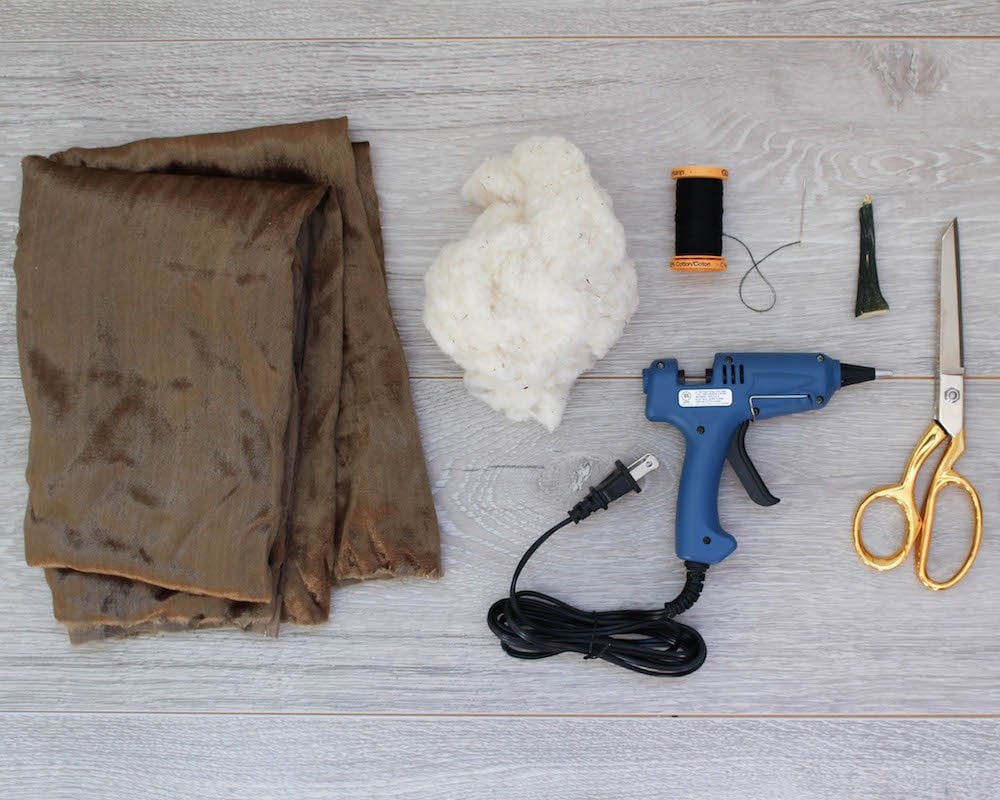 >
Materials:
Step 1: Cut fabric circle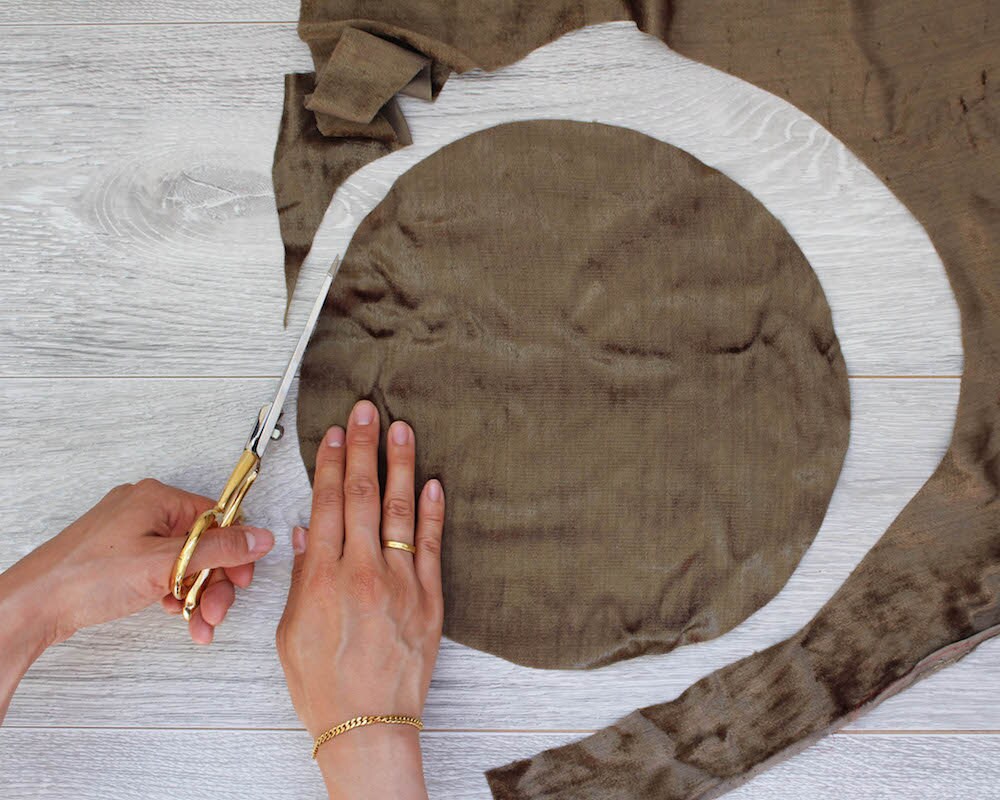 Use fabric scissors to cut out a circle of velvet fabric in the color of your choice. You can trace something round (like a plate) if you'd like, but the shape doesn't have to be perfect. When determining the size of your circle, keep in mind that the finished pumpkin will be smaller than the circle's diameter.
Step 2: Stitch around the circle's edge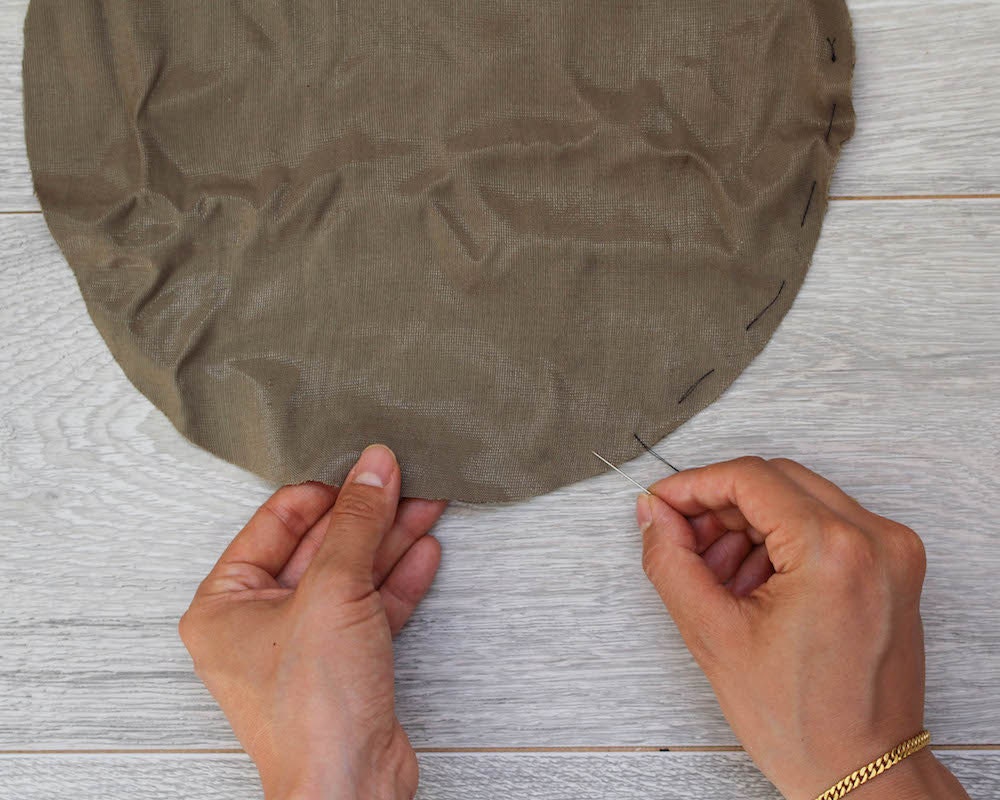 Thread a sewing needle with a length of thread and knot the end. Use a simple
running stitch
to sew large, loose stitches around the edge of the fabric until you've come back to your starting point.
Step 3: Pull thread to cinch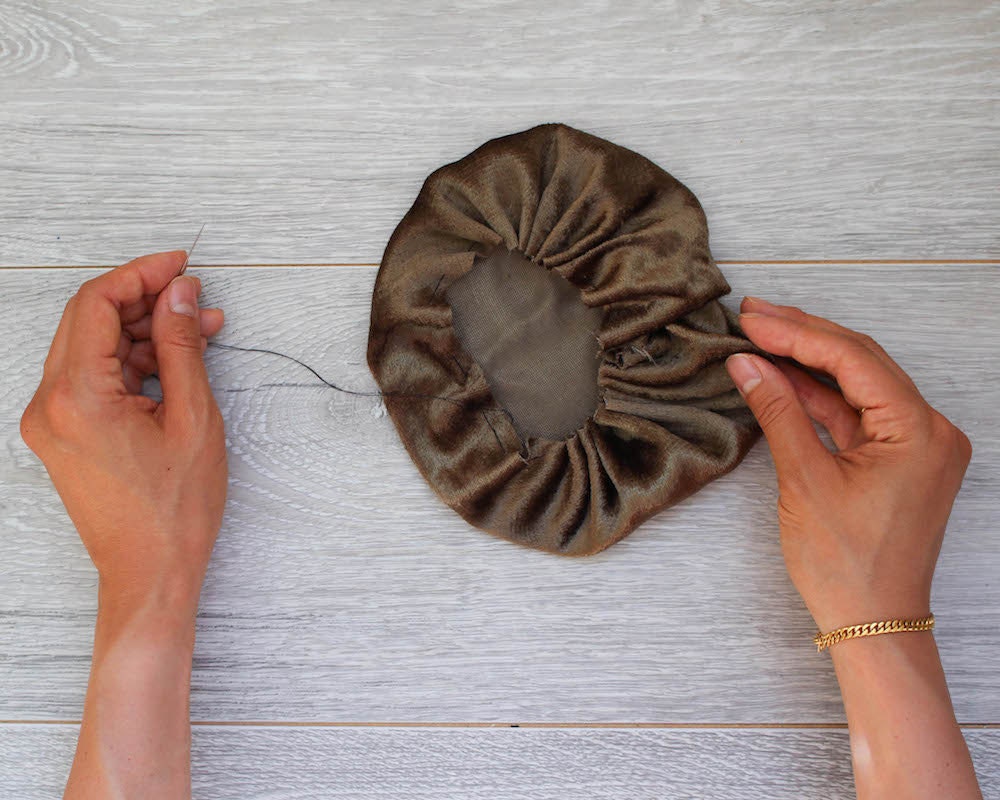 Once you've sewn your way around the circle,
gently
pull the thread to cinch the edges toward the center. Use your fingers to help gather the fabric together until it resembles a shower cap.
Step 4: Fill with stuffing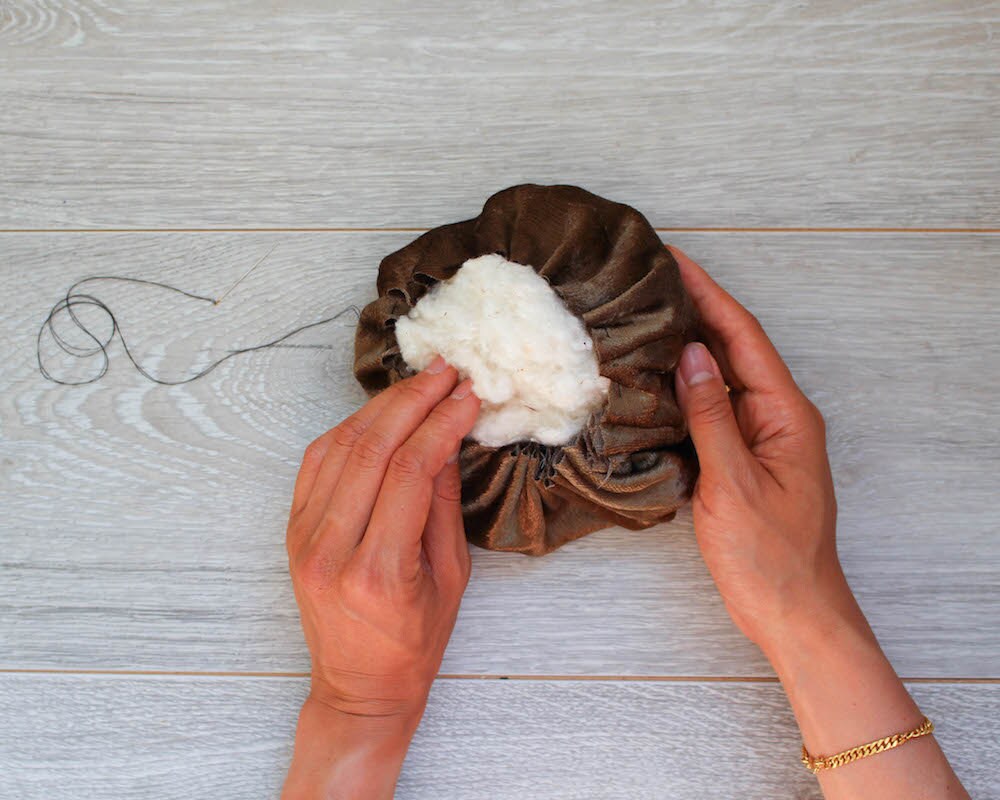 Fill the fabric bowl with cotton stuffing. Pack in as much stuffing as possible to create a firm pumpkin, but not so much that you can't close the fabric opening.
Step 5: Tighten and tie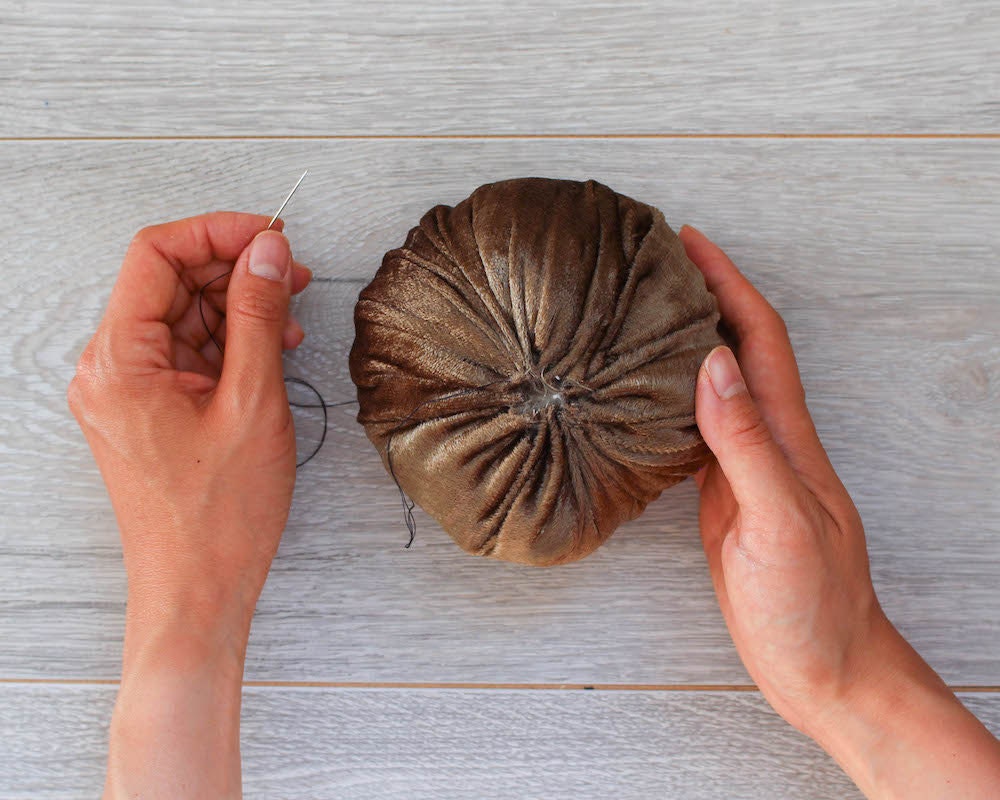 Pull the thread tight to close the pumpkin's opening, tucking any stray stuffing inside the bowl. Tie a double knot and cut off the extra thread.
Step 6: Glue on stem
Use a hot glue gun to affix a stem to the top of the pumpkin, concealing the knot. Now that you've completed one pumpkin, you can repeat using different colors of velvet until you've created the luxe pumpkin patch of your dreams.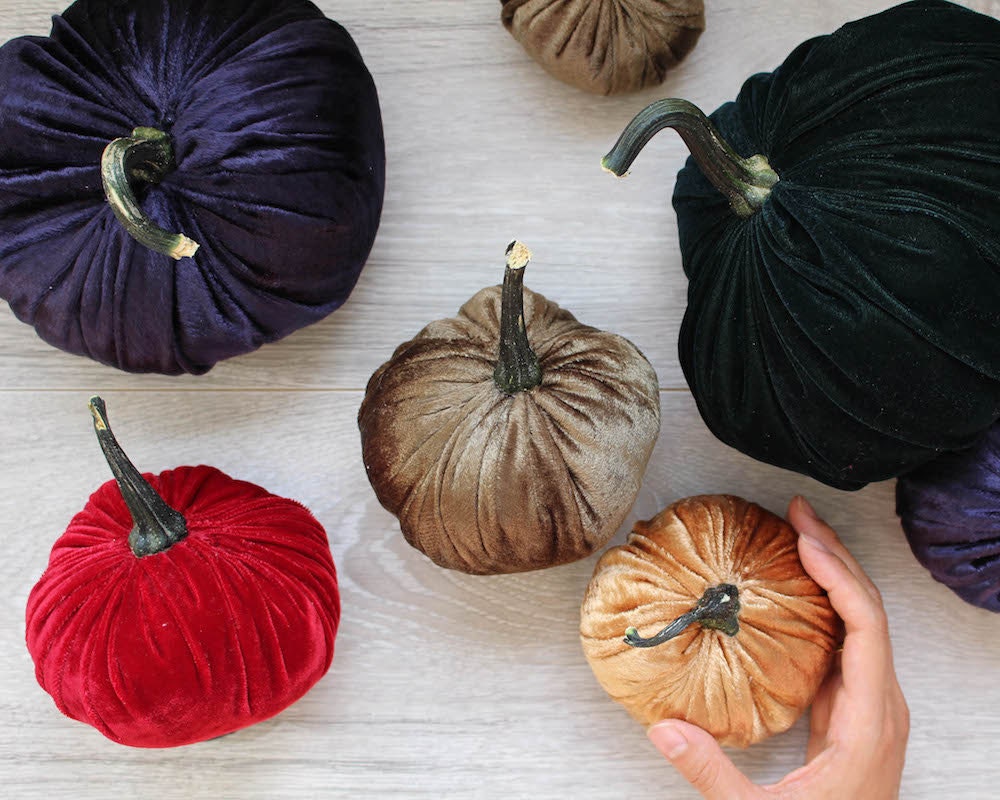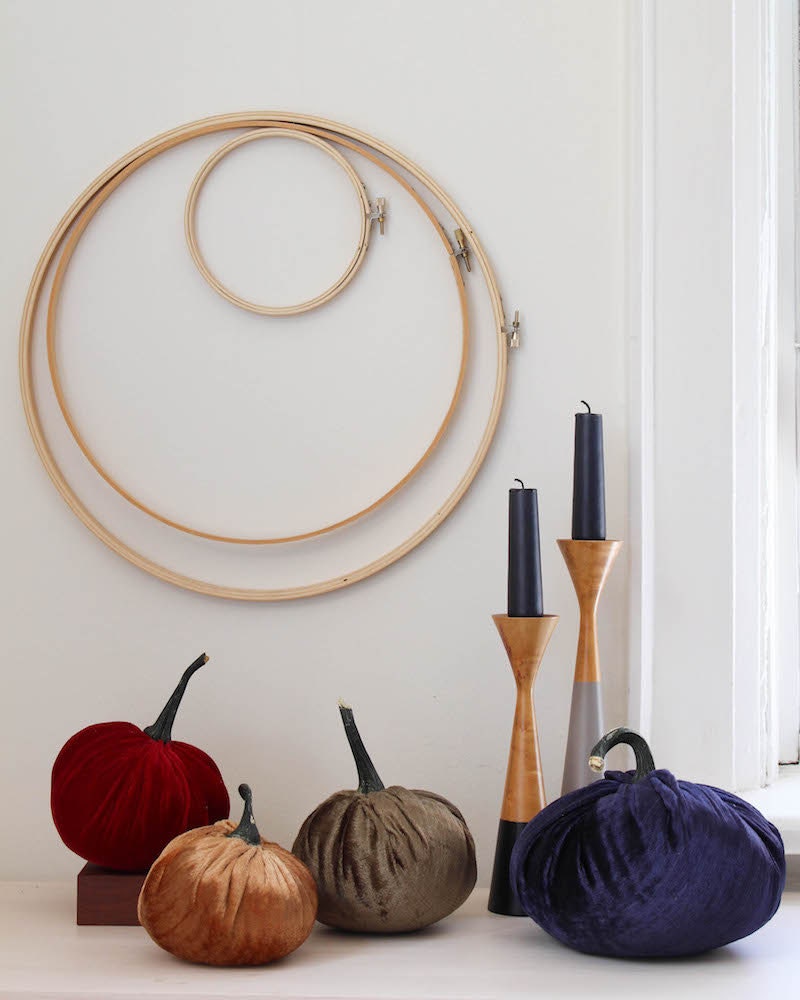 Photographs courtesy of Steph Hung.