Create a signature tea blend your guests will love with aromatic ingredients like rose buds, dried vanilla bean, and black tea leaves.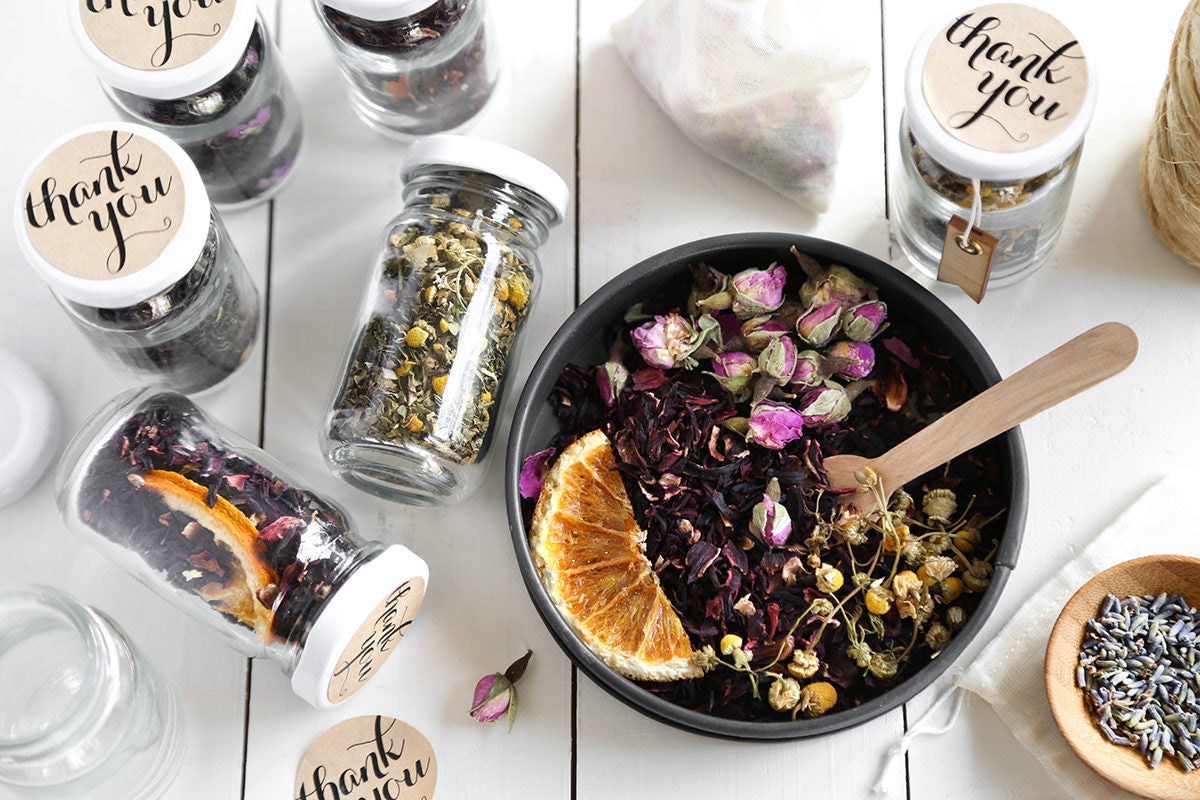 Looking for a unique 
wedding favor
 that's sure to leave a lasting impression? Creating a signature blend of herbal tea to share with your guests is a simple, budget-friendly way to commemorate your big day. Plus, thanks to sensory memory triggers, you're guaranteed to evoke fond memories in friends and family long after the party is over, transporting your loved ones back to the dance floor whenever they brew a fresh cuppa.
With an endless variety of
leaves, buds, and spices
available to choose from, the flavor possibilities for tea blends are practically infinite. Opt for a combination of your favorite flavors or customize the blend according to the season. (A delicate rose and white tea blend is ideal for a spring wedding, while a more bracing mix of mint and strong spices works well for cooler months.) Mixing tea is virtually fool-proof, so don't be afraid to experiment with new combinations until you find the blend that makes you say "I do."
You will need:
Step 1: Choose a base flavor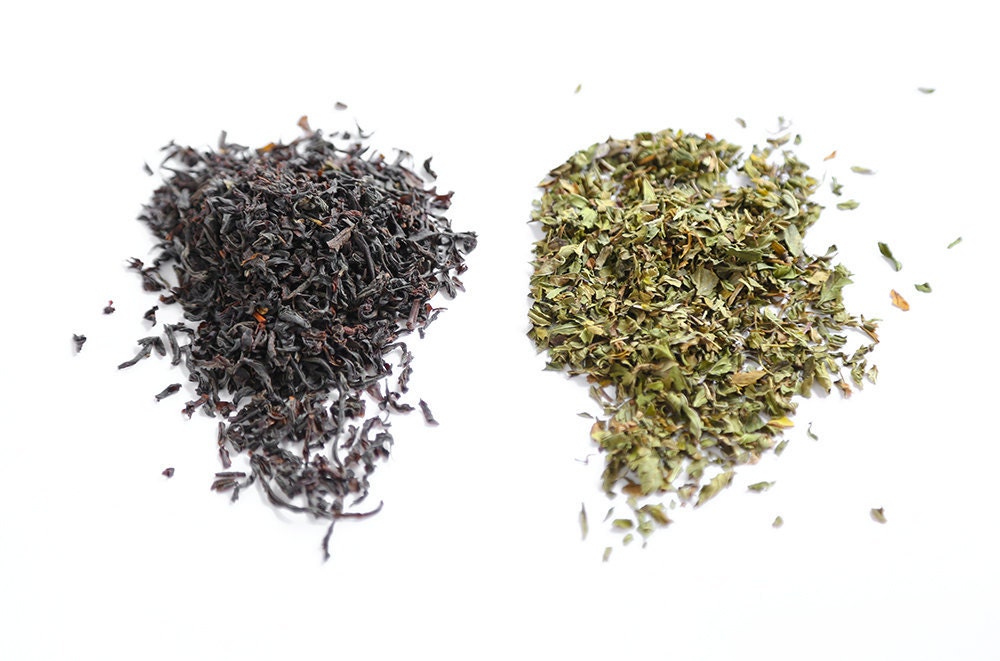 Black tea, green tea, mint leaves, and hibiscus petals are all good choices for the base flavor of your blend. You'll use three parts of these herbs in your mix for every one part of the stronger, more flavorful secondary flavors you mix in, creating a 3:1 ratio. Almost any herb or flower will work as a base, but save your strongly perfumed buds (such as lavender) for secondary flavors.
Step 2: Select secondary and add-in flavors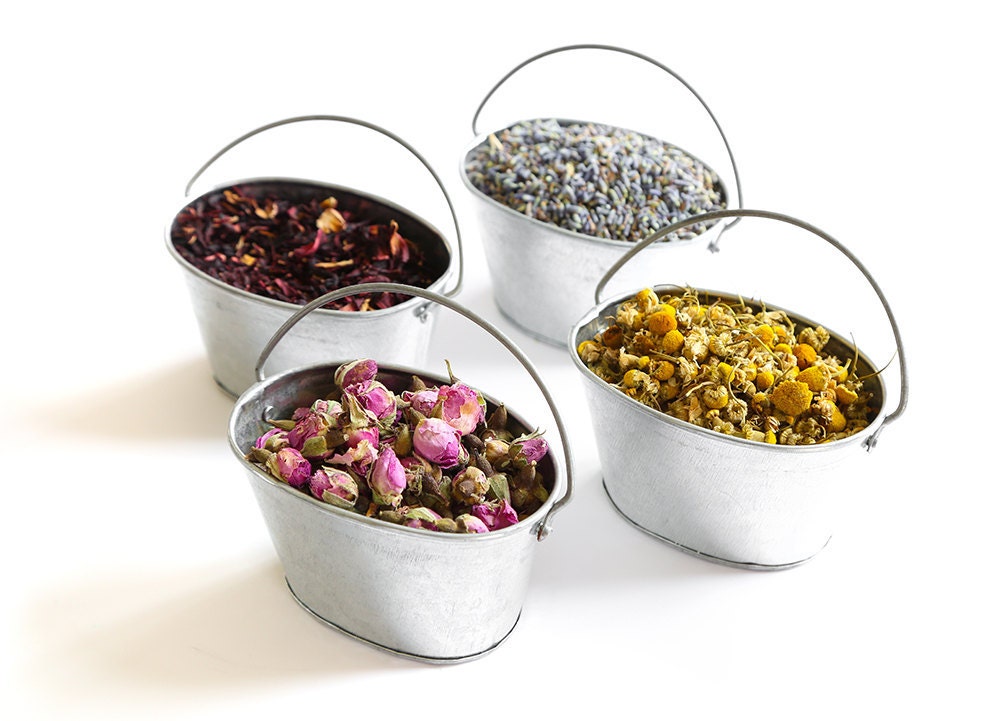 Dried rose buds, lavender, chopped dried citrus, dried whole spices, and dried vanilla beans are all great choices for secondary flavors. Use one or more of these ingredients in combination with your base, keeping the 3:1 ratio in mind.
Step 3: Prepare the containers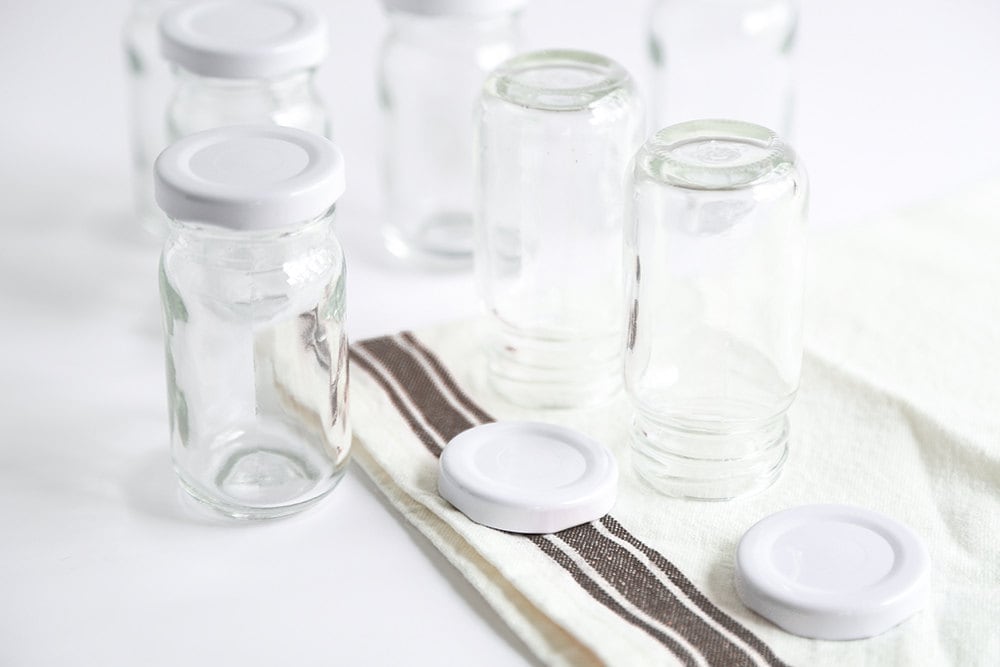 Wash and dry your glass favor jars or metal tins thoroughly. Dip the jars in boiling water—they'll dry almost instantly upon being removed. Let the jars cool on a dry tea towel.
Step 4: Combine the ingredients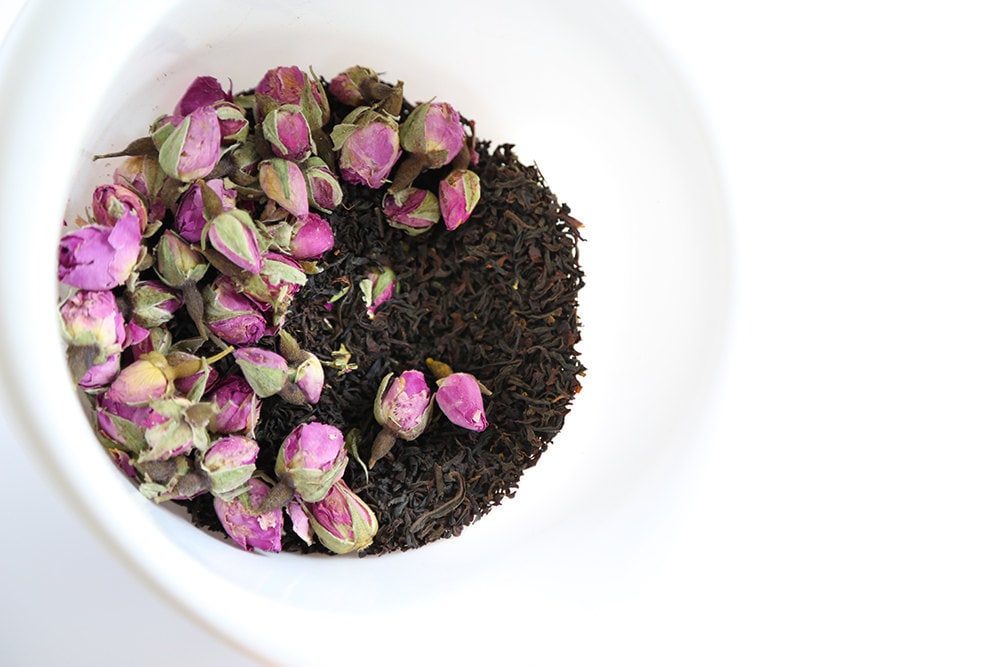 Combine your tea and herb mixture in a bowl. Toss to combine.
Step 5: Fill the containers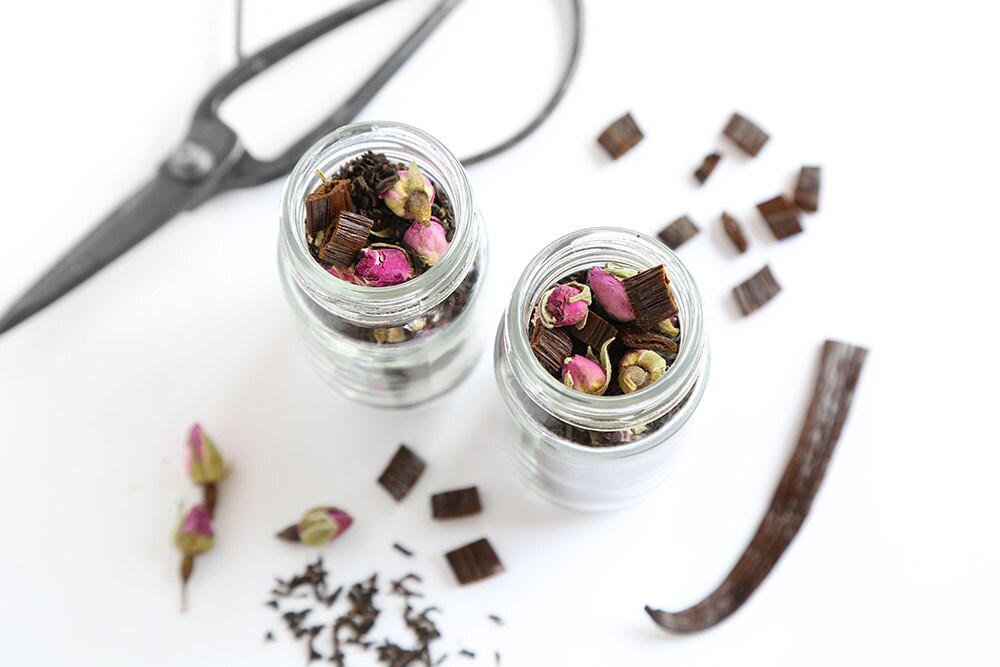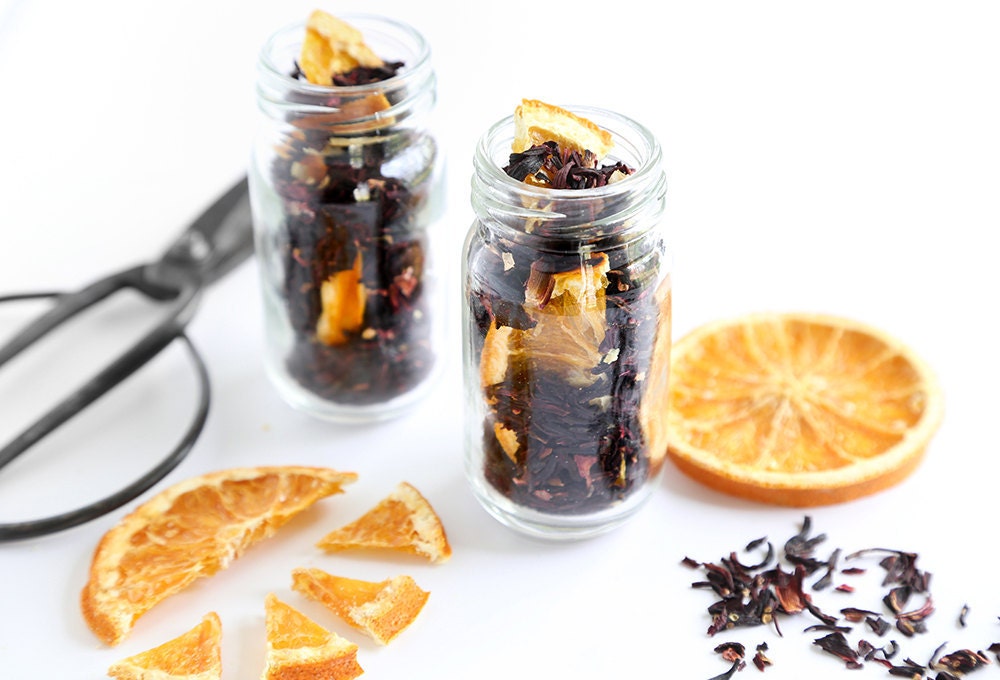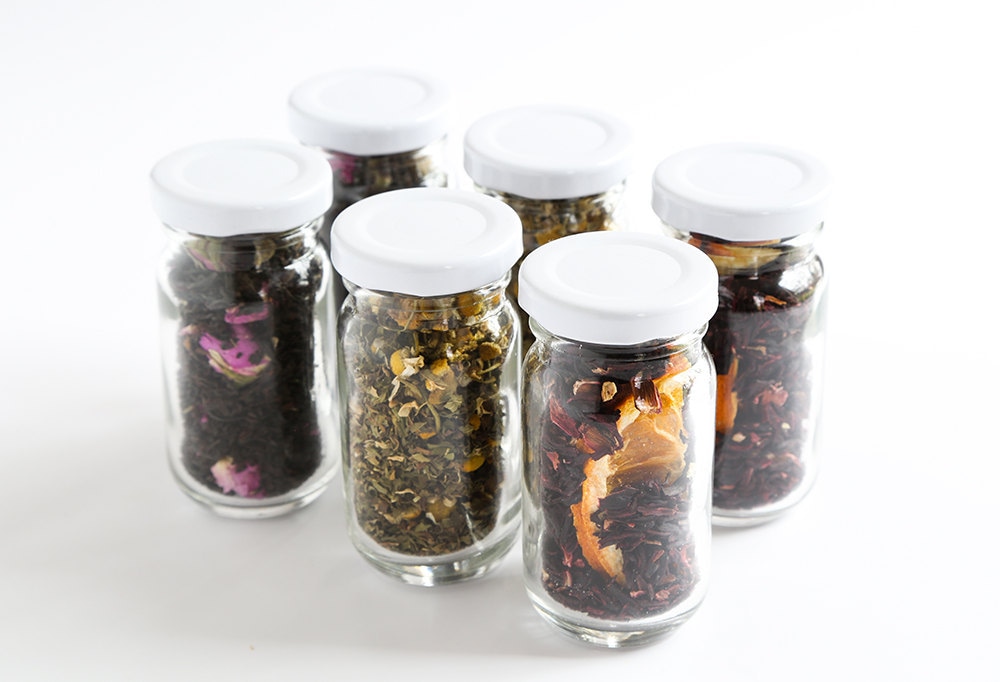 Fill each of the jars or tins to the top using a teaspoon as a scoop. Lid the jars or tins tightly to ensure the tea blends remain sealed and dry. The flavors shown above include a rose-vanilla-black tea blend, a hibiscus-orange blend, and a mint-chamomile blend.
Step 6: Add any (optional) finishing touches
If desired, create a tag with brewing instructions. You may also choose to include a reusable cotton tea bag or small tea strainer with your favor for easy tea-making. For a final favor flair, considering sticking custom labels or thank-you stickers to your containers.
These tea blend wedding favors can be made ahead of time and will keep for up to nine months. To ensure longevity, store them away from direct sunlight in a cool, dry place.
All photographs by Heather Baird.