From botanical art made from real plants, to jewelry with flowers preserved inside, these ideas (to make or buy) deliver natural beauty that lasts.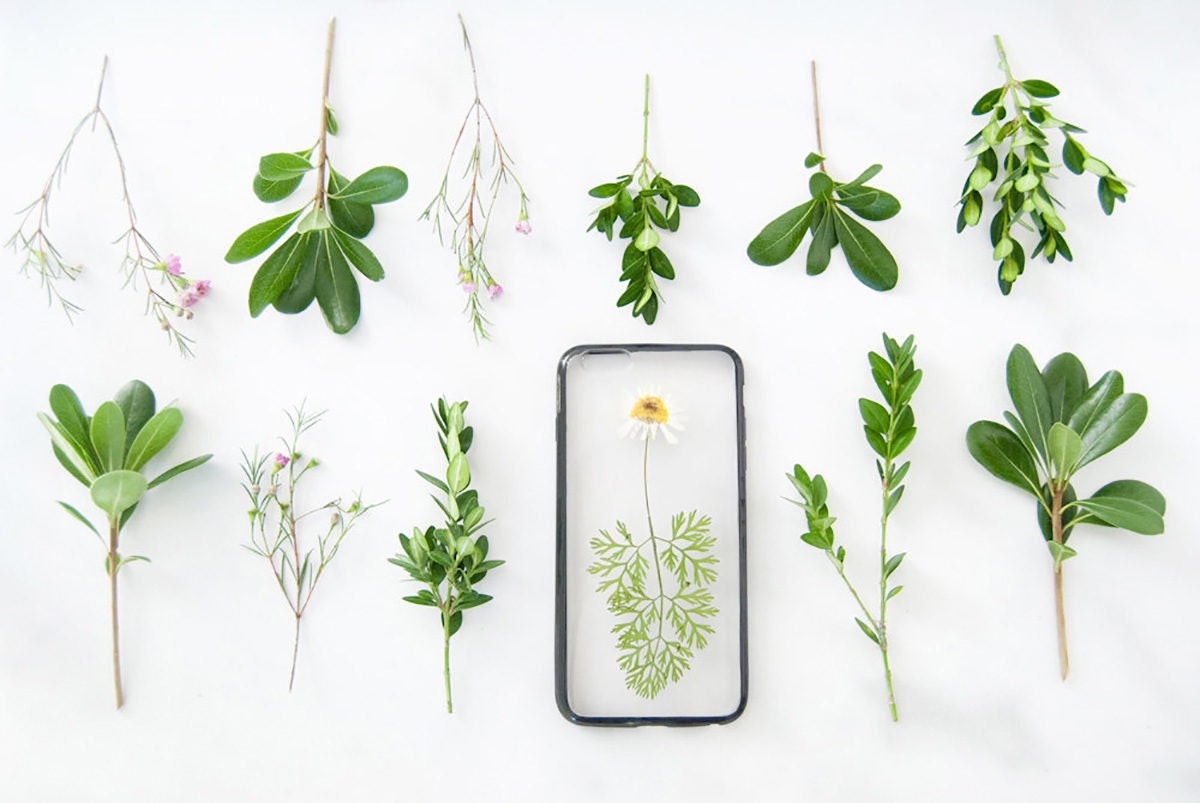 For centuries, botanists pressed and preserved individual plant specimens for easier transport back from the field (and easier storage for long-term study). In the 19th century, Victorian women did it to decorate their drawing rooms—and to help pass those long, social media–free Victorian afternoons. Even a teenage Emily Dickinson mailed pressed flowers in letters to friends and collected some 400 specimen cuttings for her own personal 
herbarium
(now
digitized and searchable
thanks to Harvard's Houghton Library). Today, the original inspiration behind the current 
botanical style trend
is flourishing once again, with dried and pressed flowers appearing on wall hangings, inside tiny glass vessels worn as jewelry, and even lacquered onto translucent phone cases—an application Victorian ladies surely would have embraced, given the opportunity.
With these ideas to buy or DIY, you can get started on a pressed-flower project of your own, or purchase something pretty that was harvested in another time or place.
To hang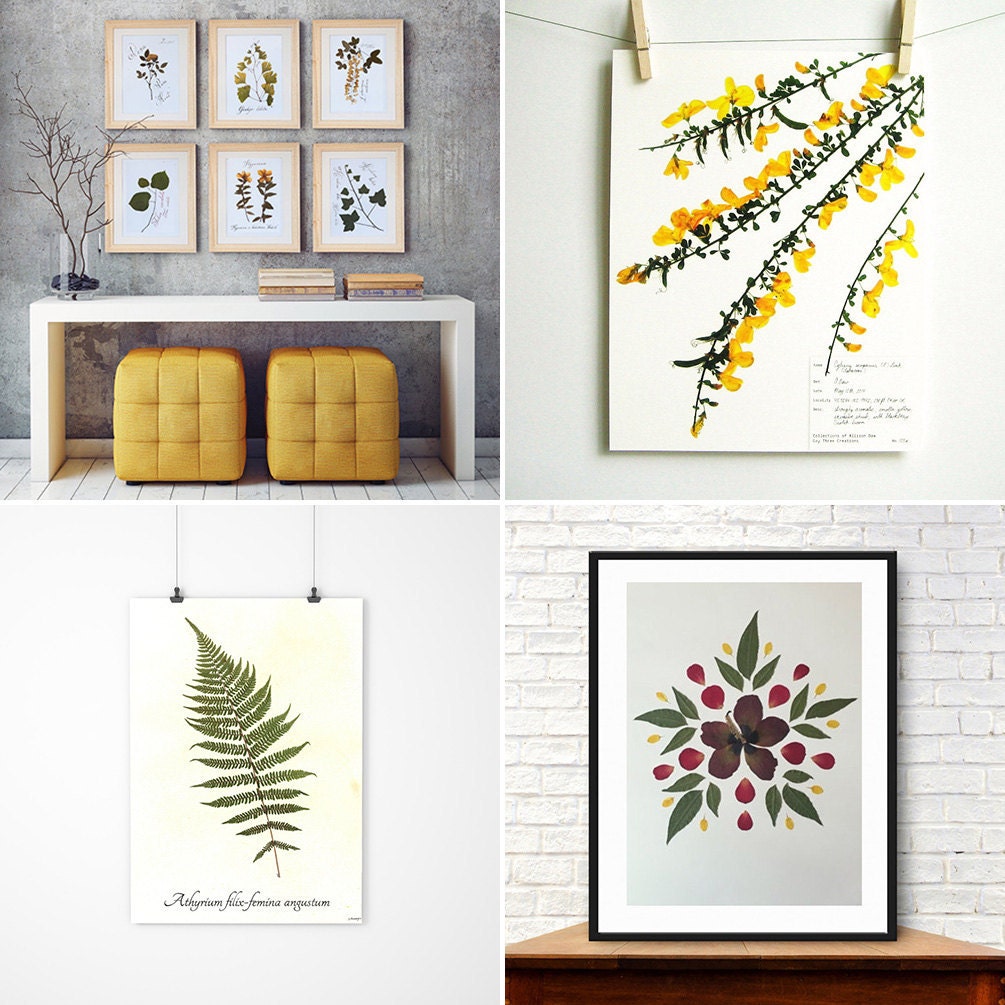 Buy:
 Mounted and labeled in the
herbarium
tradition or deconstructed down to petals and rearranged in a
mandala,
 dried-flower art takes many forms. (Note:
Prints made from original pressings
, while lacking the authentic texture of an actual plant, are more resistant to fading and may be a better bet for spaces blessed with strong sunlight.)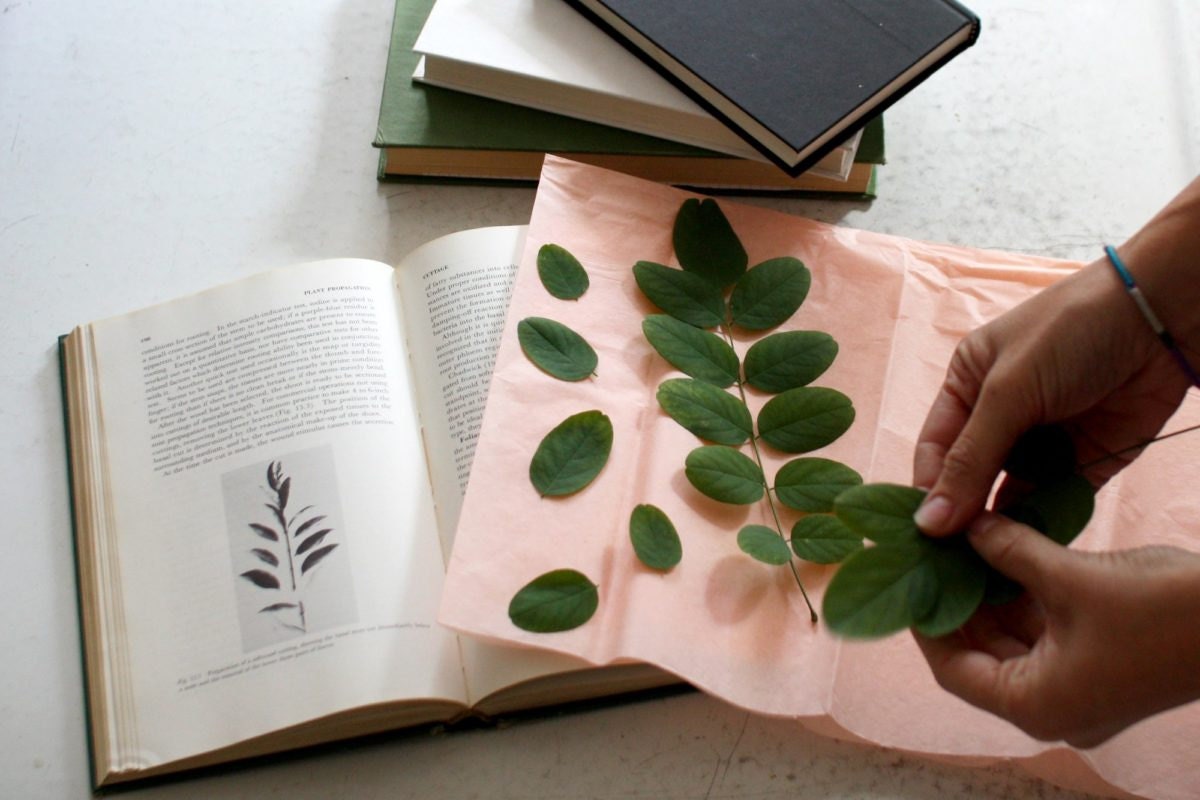 Biophilia
DIY: 
It doesn't take much more than a few sheets of plain paper and some large, heavy books to get started pressing fresh-picked flowers (those with petals of medium thickness and relatively flat faces work best). Read detailed steps for drying, pressing, and framing your own over at
Biophilia
magazine.
To wear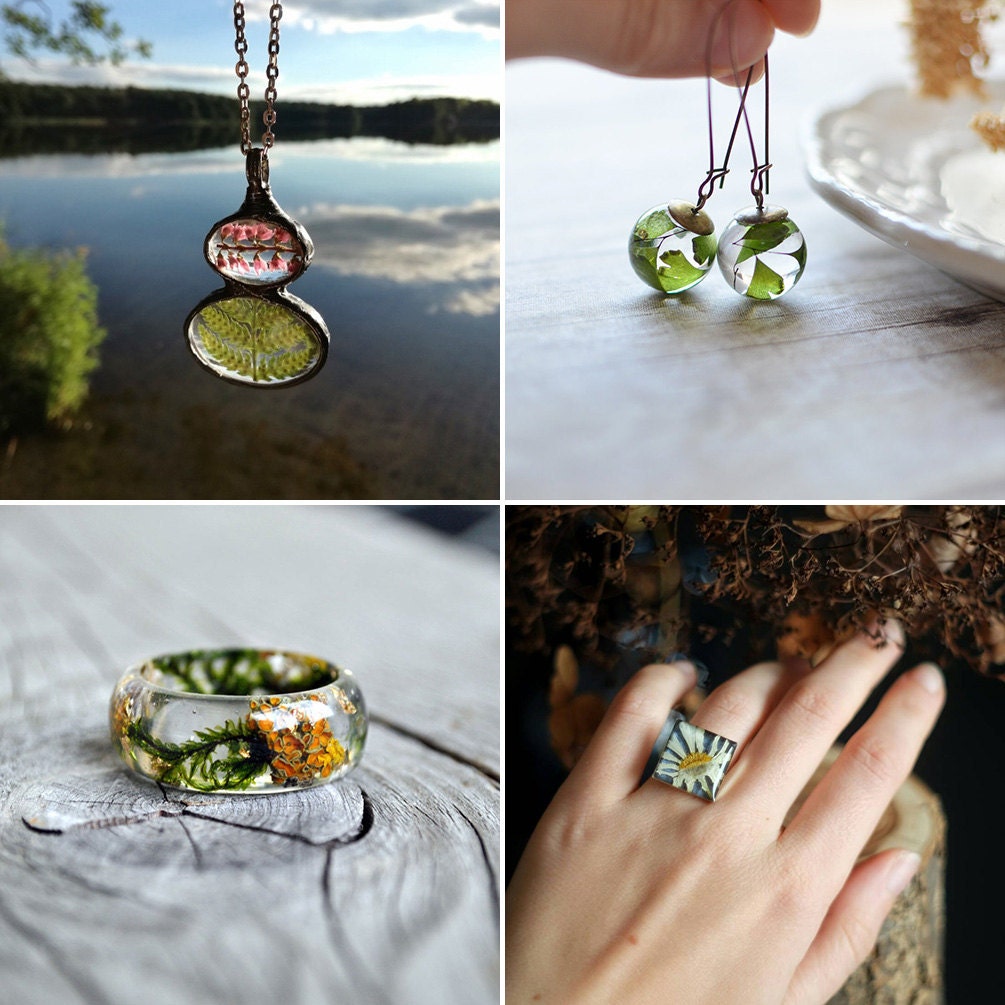 Buy
: Because what's more romantic than dangling a rosy-hued heather pendant around your neck? Jewelry designers have a range of options at their fingertips for turning nature's ephemeral gems into permanent, wearable ones. There's
resin casting
, where flowers and plants appear as if frozen in ice;
Tiffany-glass techniques
, which hold blooms between two glass pieces that are fused together at the edges; looser, free-floating,
terrarium-like designs
; and even simple lockets. Which one is more your style?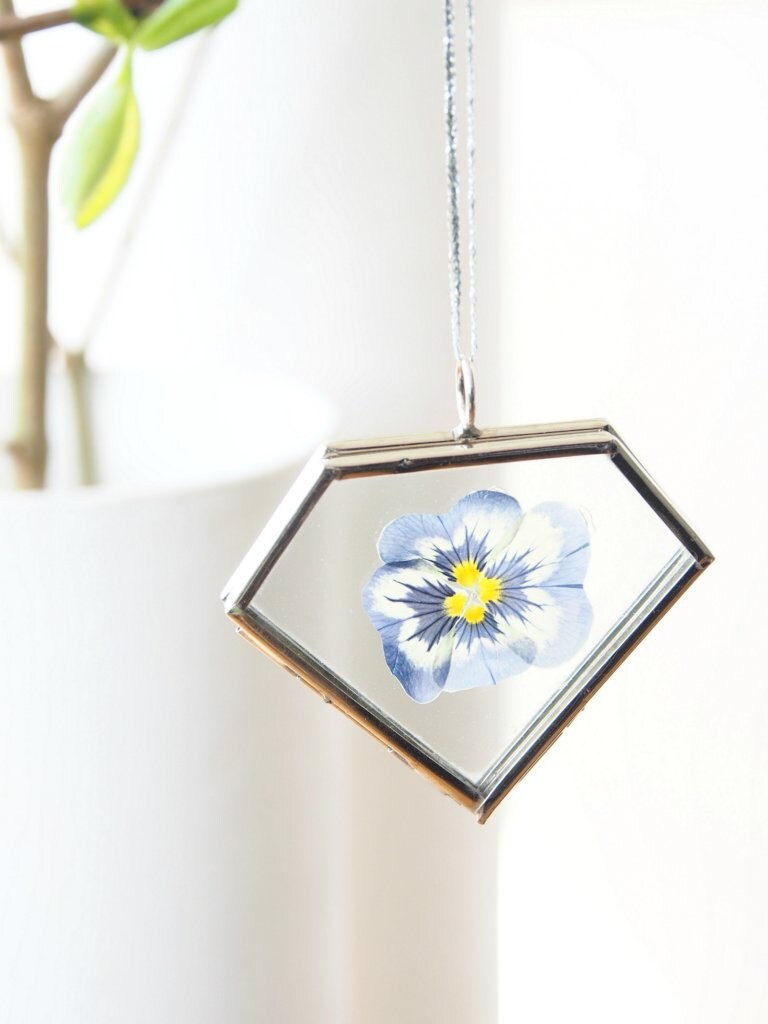 Monstercircus
DIY
: Using a ready-made glass locket and a few dabs of clear nail polish,
turning a pressed posy into a pendant
takes mere minutes. If you're up for something a little more advanced, you can follow
Lana Red Studio
's advice for soldering your own glass flower frame using copper tape, or order
silicone molds and resin kits
for casting your own rings and bracelets.
To carry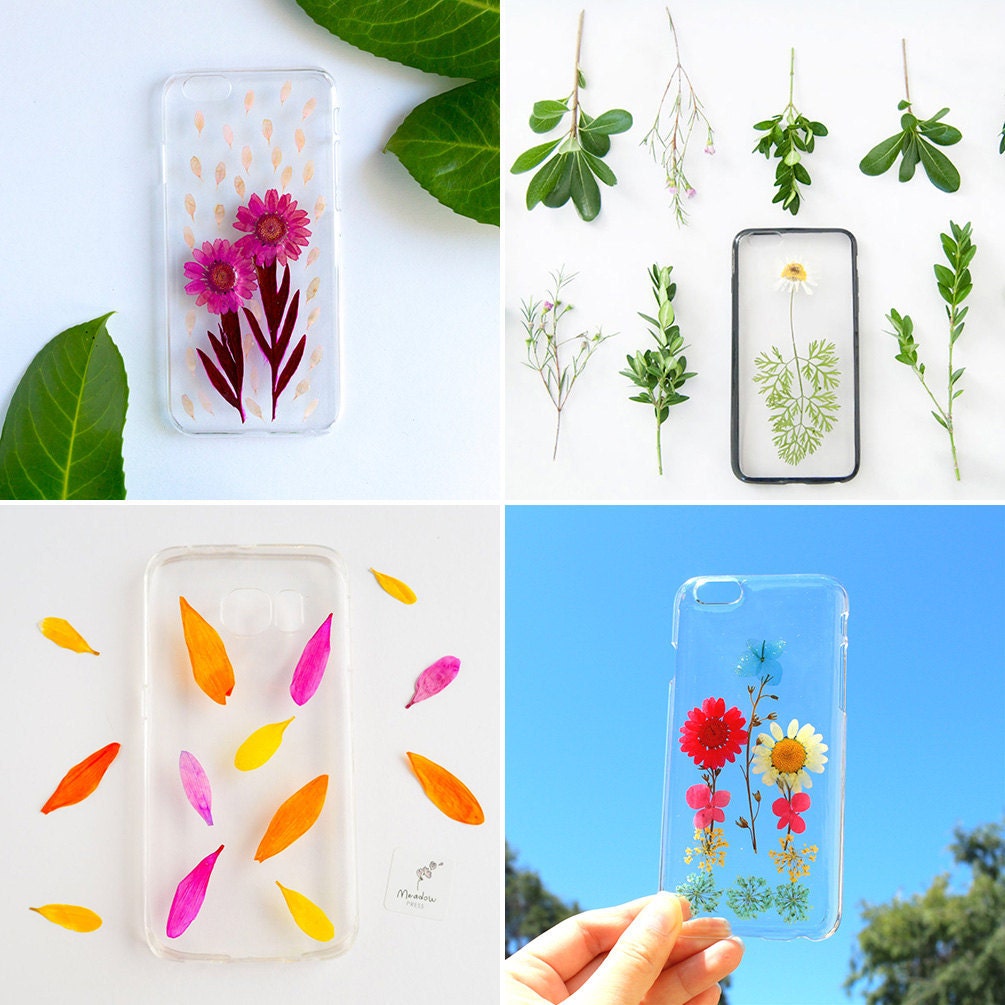 Buy
: Consider it your daily reminder to stop and smell the roses (and to call your mother, while you're at it). From
abstract arrangements of petals
to orderly monochrome compositions (and everything in between), makers on Etsy and beyond are reimagining floral art for this portable and practical presentation.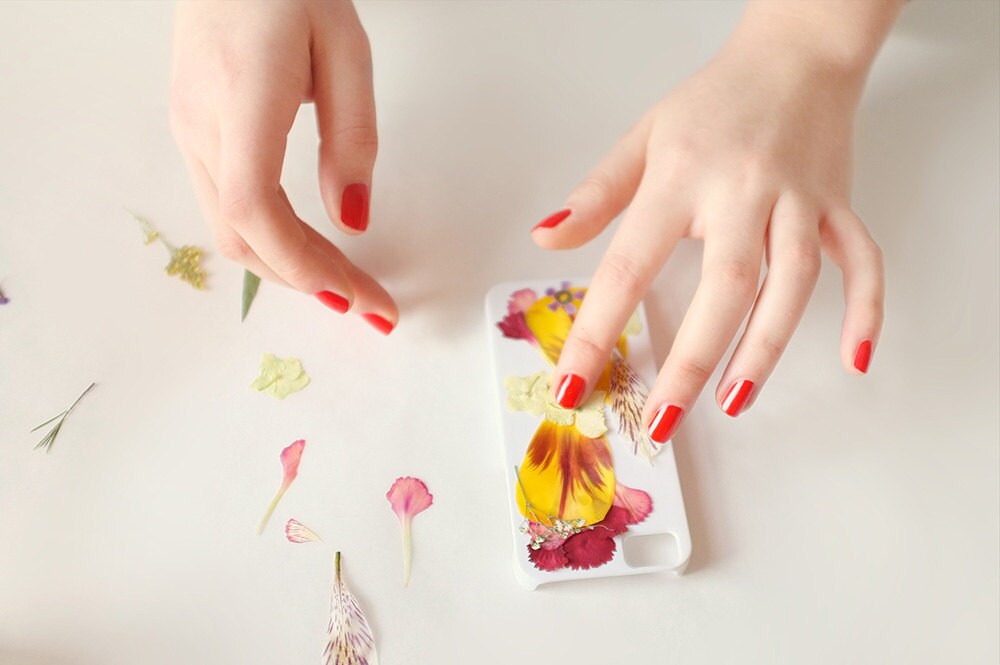 DIY
: Crafting your own flower-adorned phone case puts all the design decisions in your hands—and you don't need any super-specialized skills to do the job. Discover how in
our exclusive tutorial
 and then
browse supplies on Etsy
.