From dainty, delicate rings to bold boho cuffs, druzy jewelry comes in all shapes and sizes—and every piece is dazzling.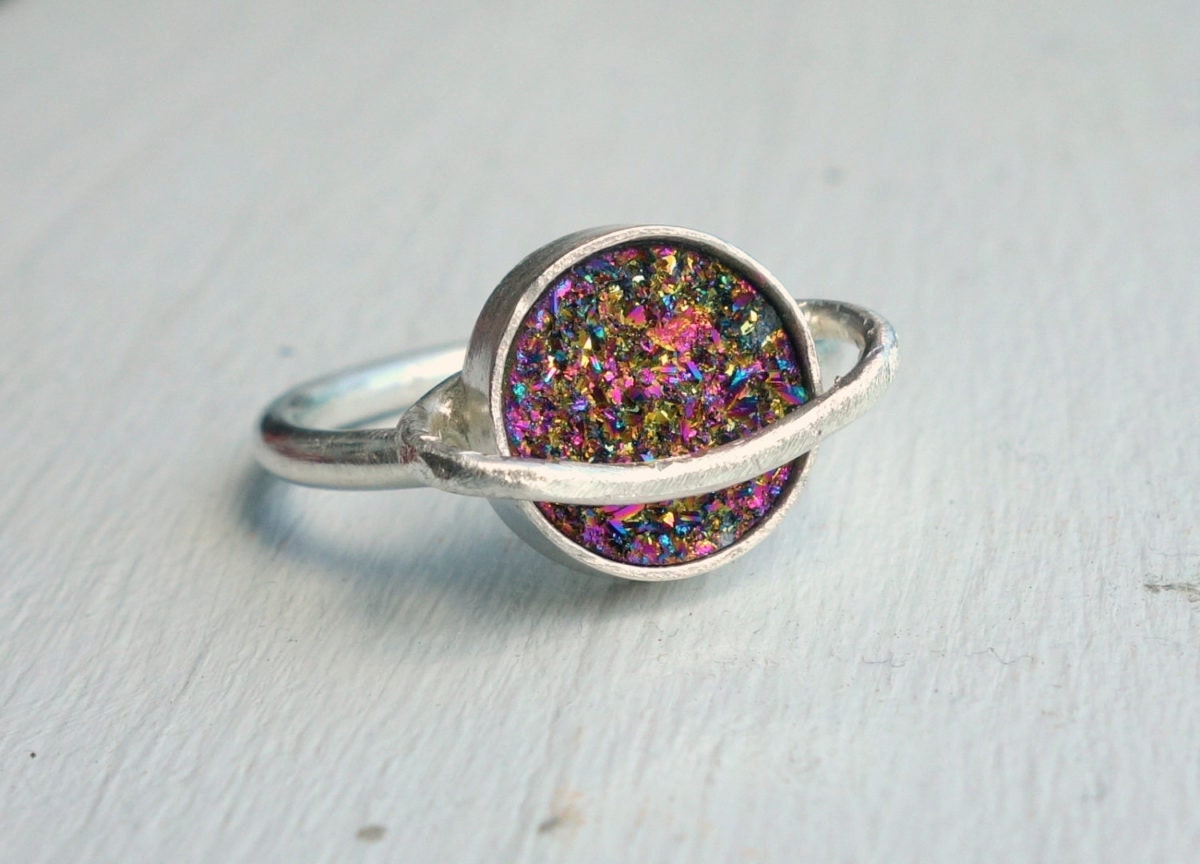 At Etsy, we're big fans of the boho trend in all its forms—from
fashion
 to
weddings
 to
home decor
—but there's a new twist on 
boho jewelry
 that's carving out its own glittering niche:
druzy jewelry
. Druzies are minerals or stones (often agate) with surfaces covered in tiny, naturally formed crystals. These glittering gems present a more flexible, feminine alternative to some of the more aggressively chunky, raw-crystal pieces out there, making it easy to dress up or down (while still sating our awards-season appetite for all things sparkly). "The great thing about this trend—and probably why it's continued to grow in popularity for a while now—is its wearability," says
Gabriella Cetrulo
, resident jewelry expert on Etsy's merchandising team. "It makes a statement regardless of size. Whether you don a delicate pendant or a large boho-style cuff, people will take note of its shimmery effect."
Read on for Gabriella's favorite shops for druzy jewelry.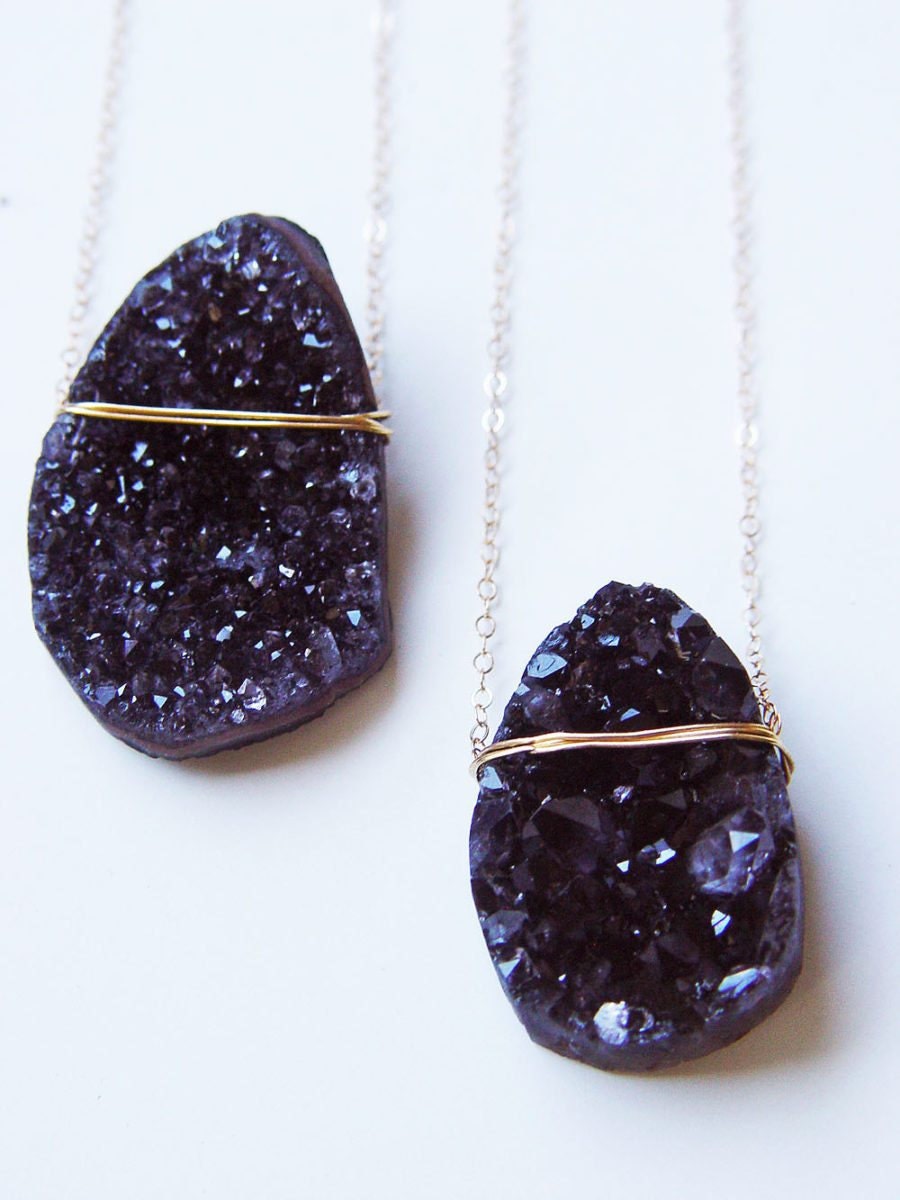 For streamlined designs that let the stone be the star: Frieda + Sophie
Thanks to their minimalist settings and unadorned forms, the pendants and rings at 
Frieda + Sophie
 preserve the mystical magic of the stones themselves—and the specimens they stock are truly stunning. "I love the simplicity of their designs," Gabriella says. "I could imagine these versatile gems suiting a variety of tastes and styles."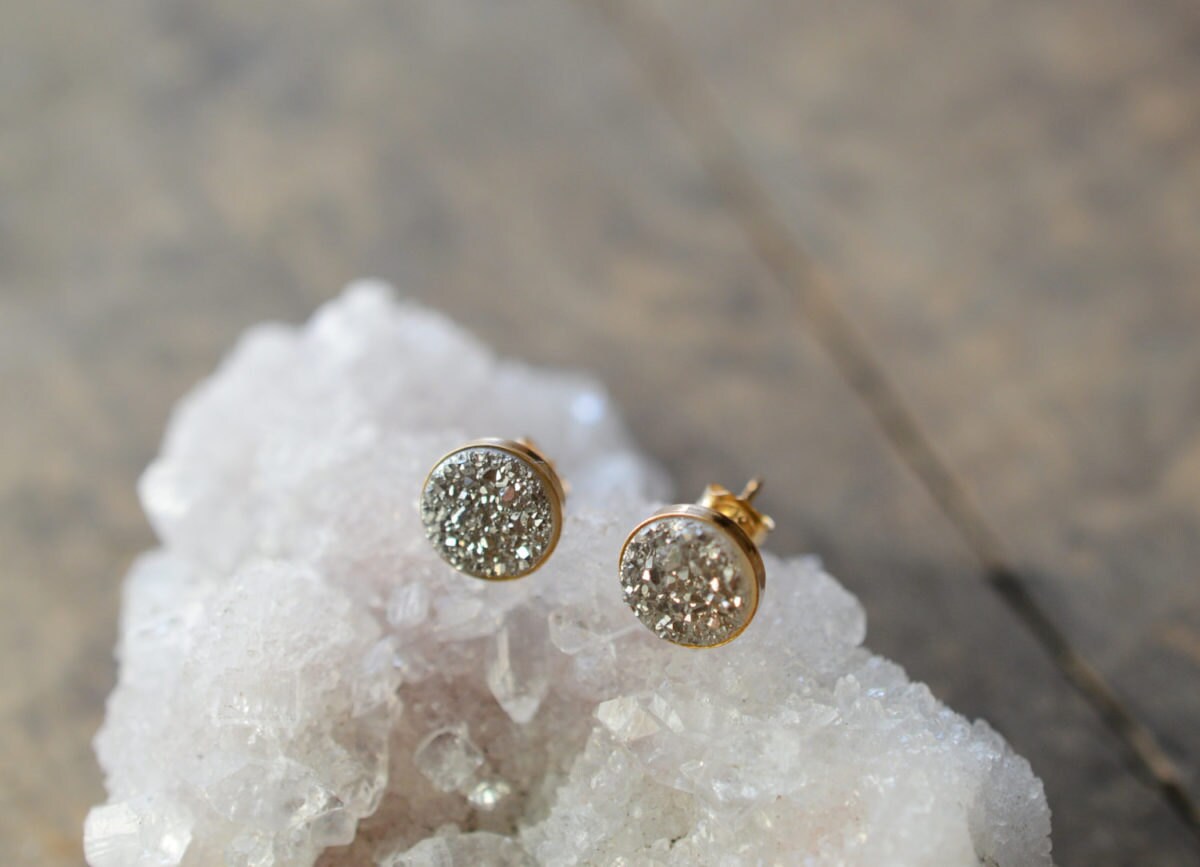 For something dainty and delicate: Happy Little Gems
If there's such a thing as a demure druzy piece, you'll find it in the Wisconsin-based jewelry shop 
Happy Little Gems
. Designer Miriam fashioned these mixed-metal mini-gems with bridesmaids in mind.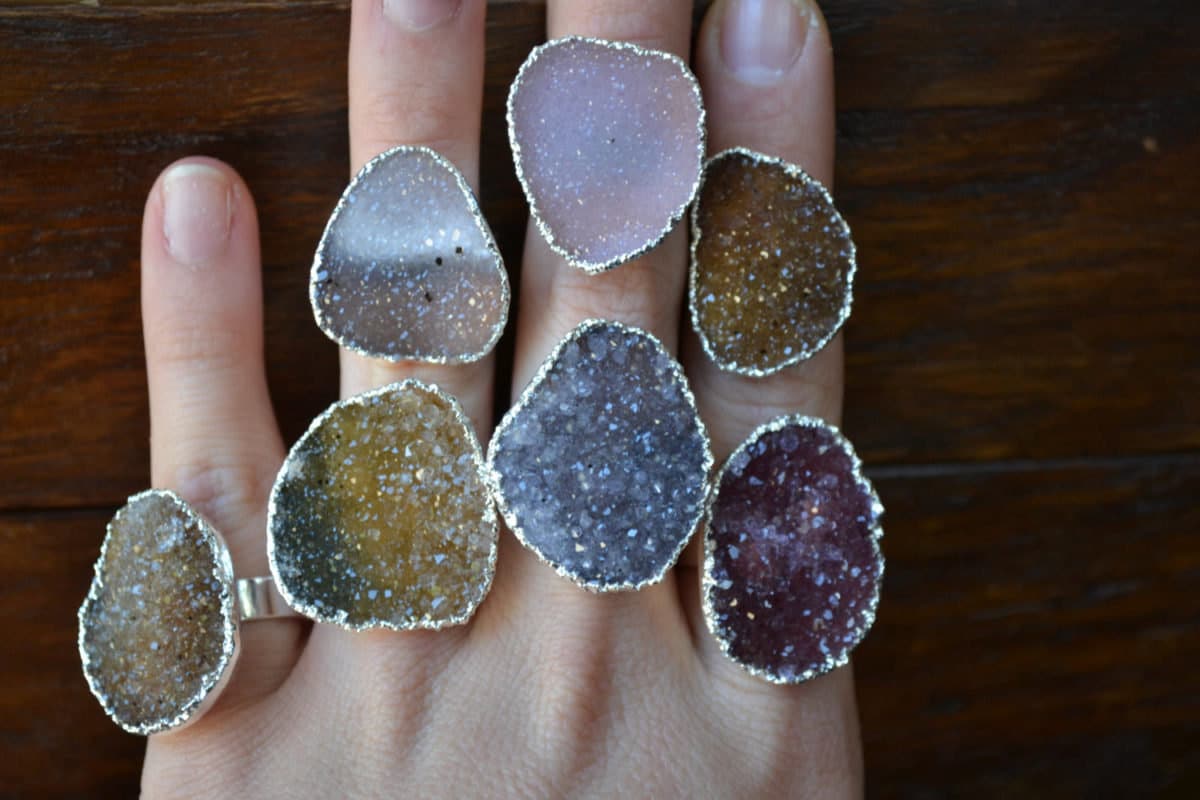 For mega-rings and heavy-duty cuffs: Luxdivine
If your heart beats only for boho, go directly to
Luxdivine
 to browse oversized cocktail rings, wrapped-silk chokers, and chunky cuffs—then layer them on by the half-dozen. "If you're feeling extra goddess-like, you can order one of their dreamy druzy crowns (for everyday wear, ideally)," Gabriella says.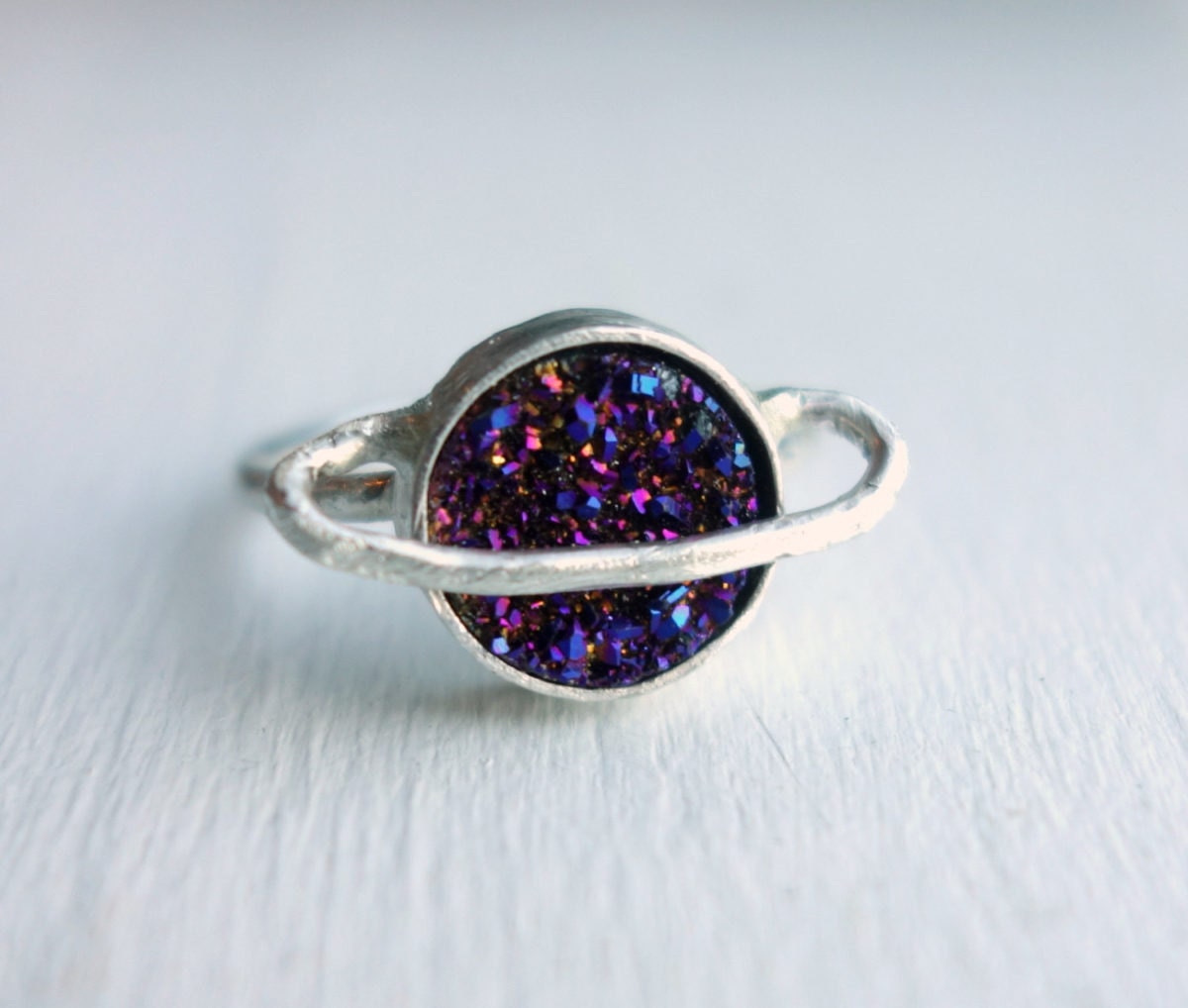 For colorful pieces with a playful twist: Rachel Pfeffer
With settings inspired by Saturn's rings, sunbeams, and half moons, 
Rachel Pfeffer's
 designs underscore the druzy's cosmic vibes.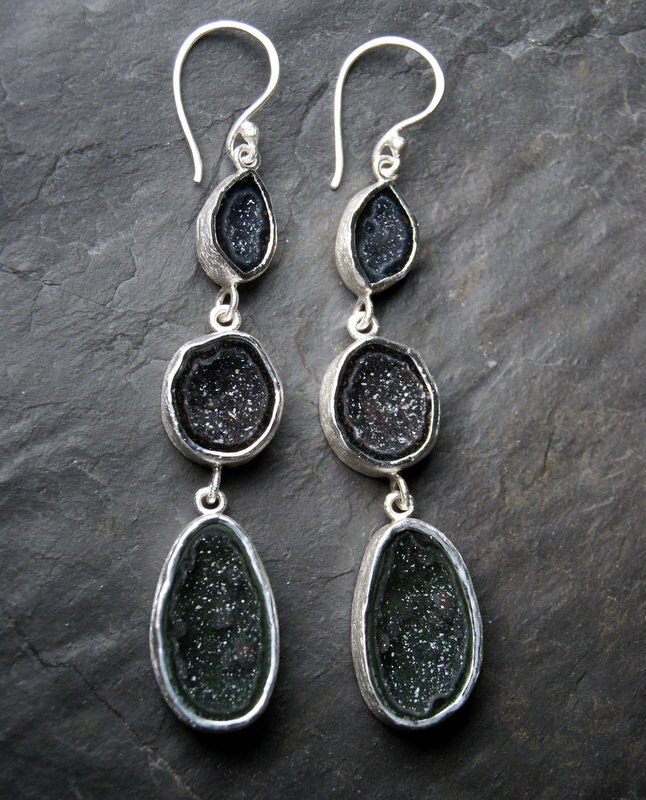 For elevated statement earrings: Anatomi
Moody hues and organic lines give
Anatomi'
s pieces a grown-up elegance, equally fit for a romantic anniversary dinner or a sceney art-gallery opening.
Want more trends? Watch the Etsy Blog for regular trend reports and shopping guides from our style experts.