Make this school year the most organized yet with a colorful and customizable magnetic memo board DIY.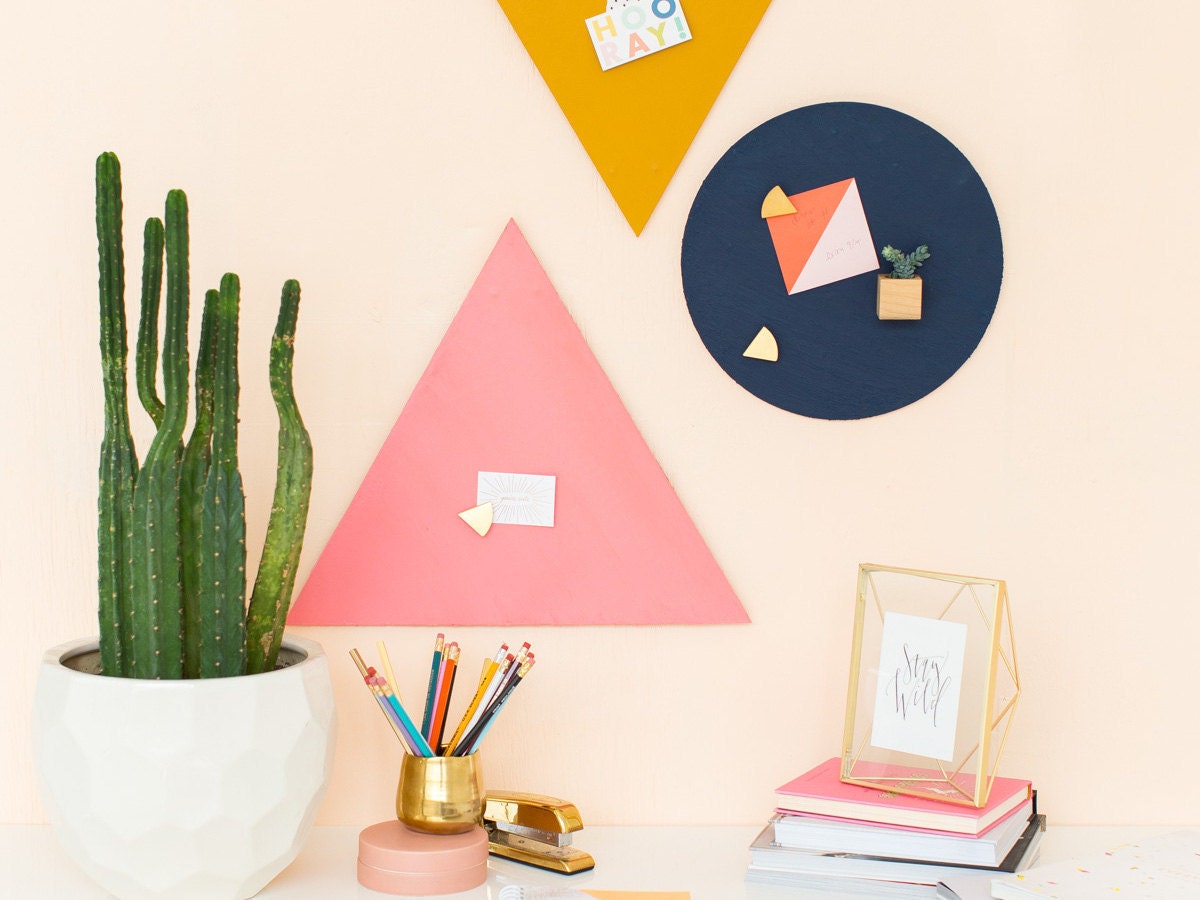 Nothing says back-to-school like early mornings, freshly sharpened pencils, and the yearly scramble to get organized. Since we can't do much about the early mornings (though may we suggest coffee?), we're focusing on the fun parts of gearing up for a brand-new academic year—like getting your desk decor on point. This year, take your deskie game up a notch with these DIY memo boards, customizable in the shapes and colors of your choosing and magnetic to give make posting all those notes and reminders super easy. Give your to-do's a pretty new home and add a fresh pop of color to your wall, to boot—and don't forget to pick up some back-to-school essentials for your mini-me while you're at it, too! Being organized never looked so good.
Cute back-to-school supplies
Help them score an A+ in expression with one-of-a-kind school must-haves.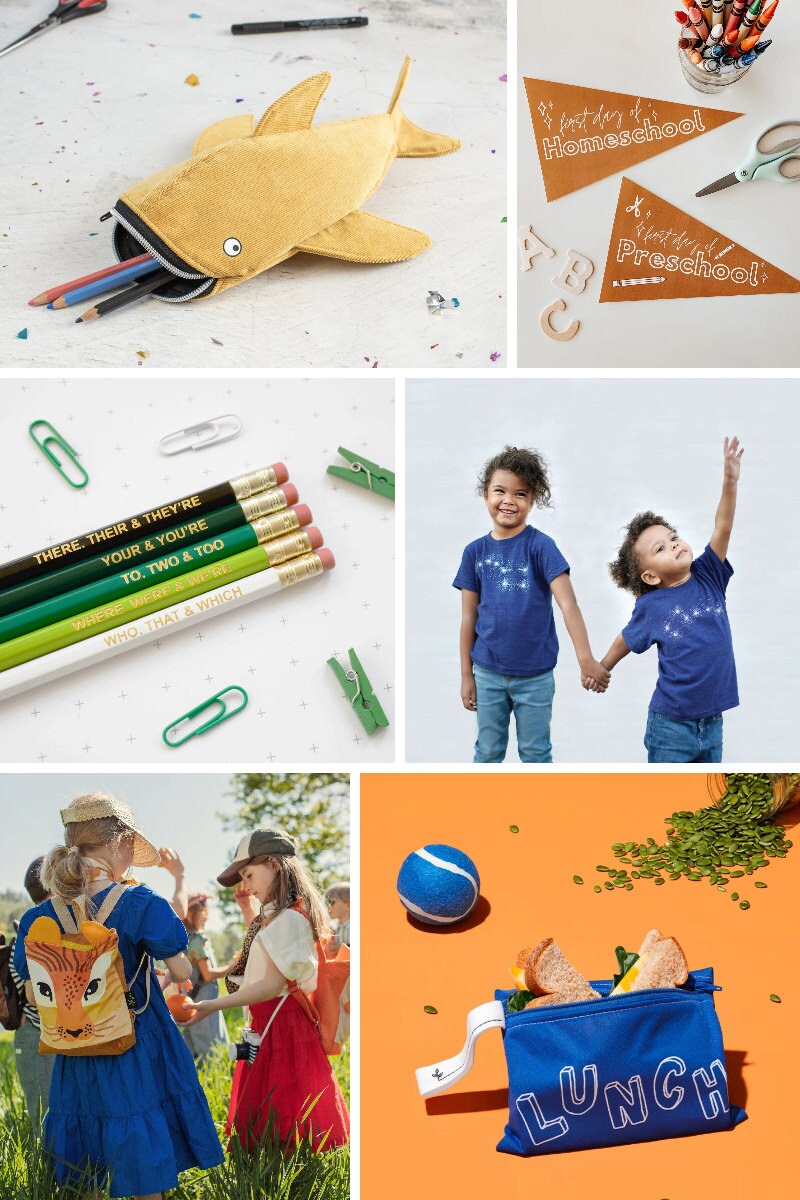 DIY memo board instructions
At a glance
Time: 6 hours (including drying time)
Difficulty: Easy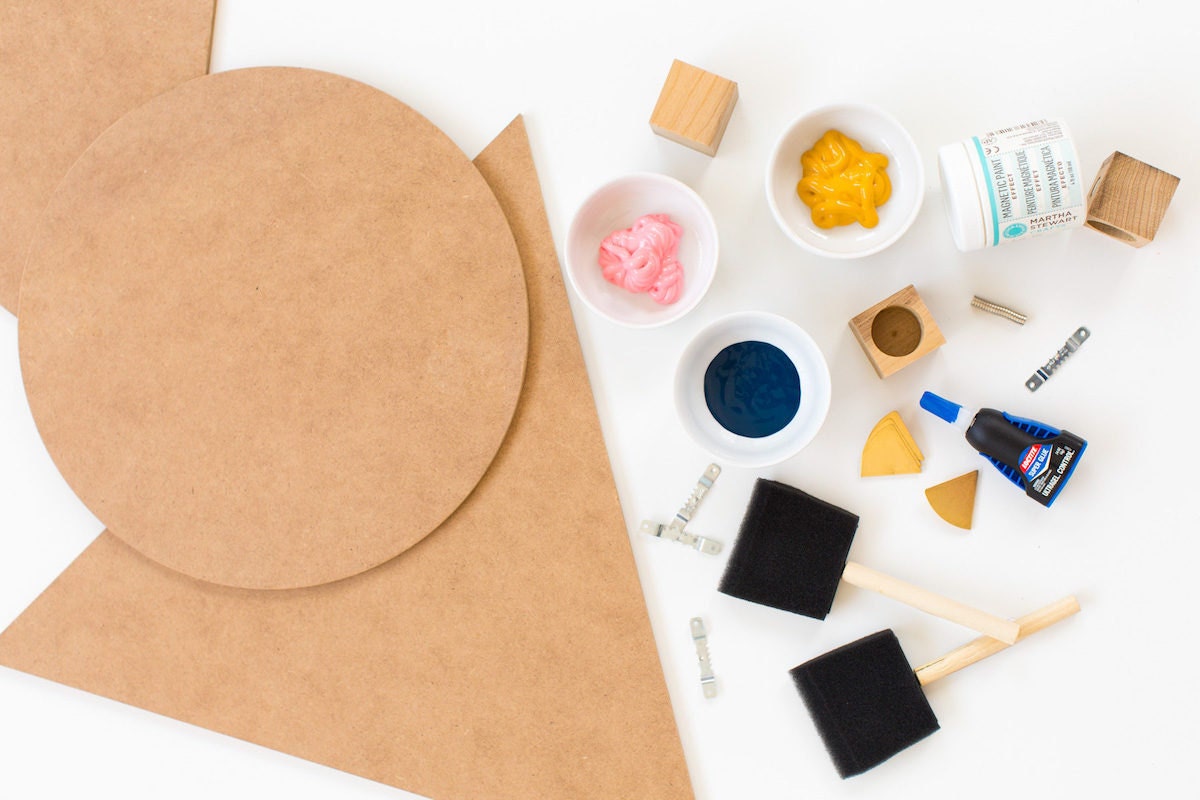 For your DIY memo board, you will need
MDF cutouts in your desired shapes and sizes for the memo board
Magnetic paint
Craft paint in your choice of colors
Small brass shapes (one per magnet)
Superglue
Metal picture hangers (one per board)
½-inch nails (two per board)
Hammer
Step 1: Prep the cutouts for your DIY memo board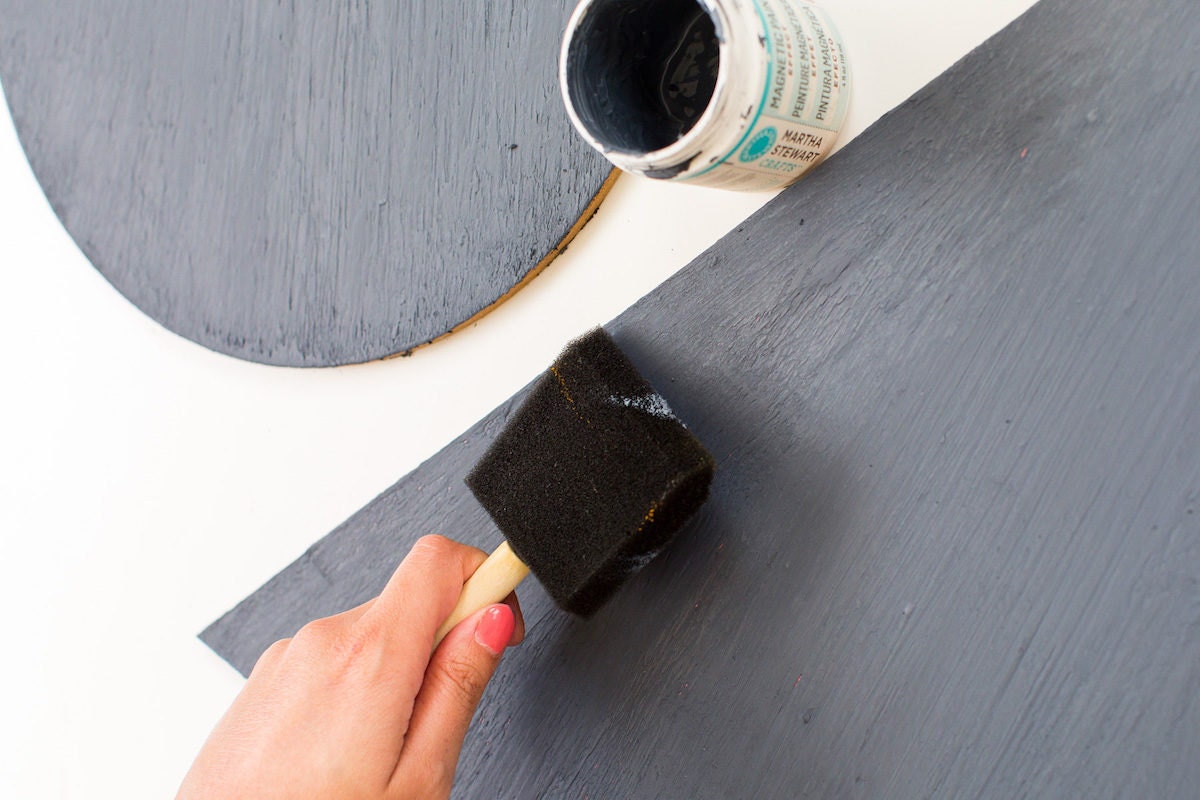 Paint one side of each MDF cutout with magnetic paint, using a foam brush. For optimum magnetic stickiness, add two to three layers of paint, letting the memo boards dry for an hour between each coat.
Step 2: Paint your DIY memo boards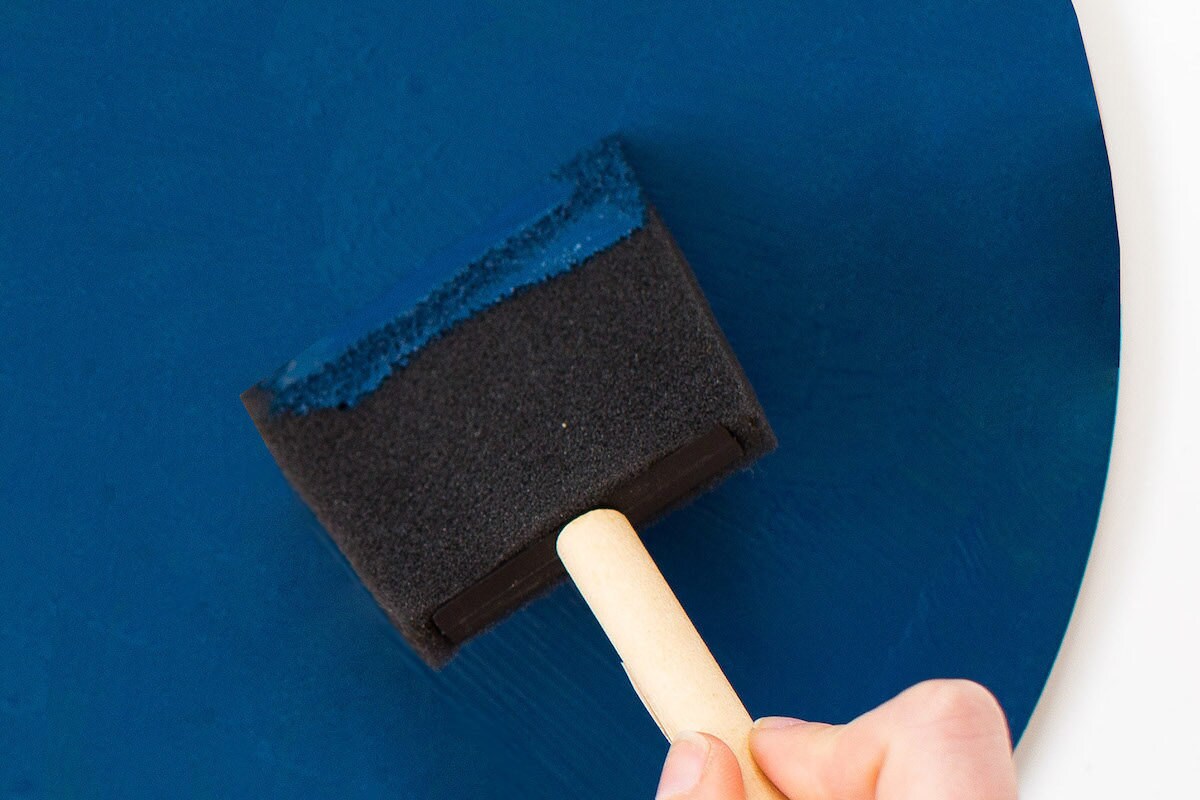 Once the magnetic paint has completely dried, use a foam brush to apply colored craft paint to the various memo board cutouts, layering it on top of the magnetic paint. Depending on your choice of colors, you may need several coats of paint to get an opaque look. (We used three to four coats for our cutouts.) Once you've achieved your desired level of saturation, set the memo boards aside to dry.
Step 3: Create the brass magnets to add to your DIY memo board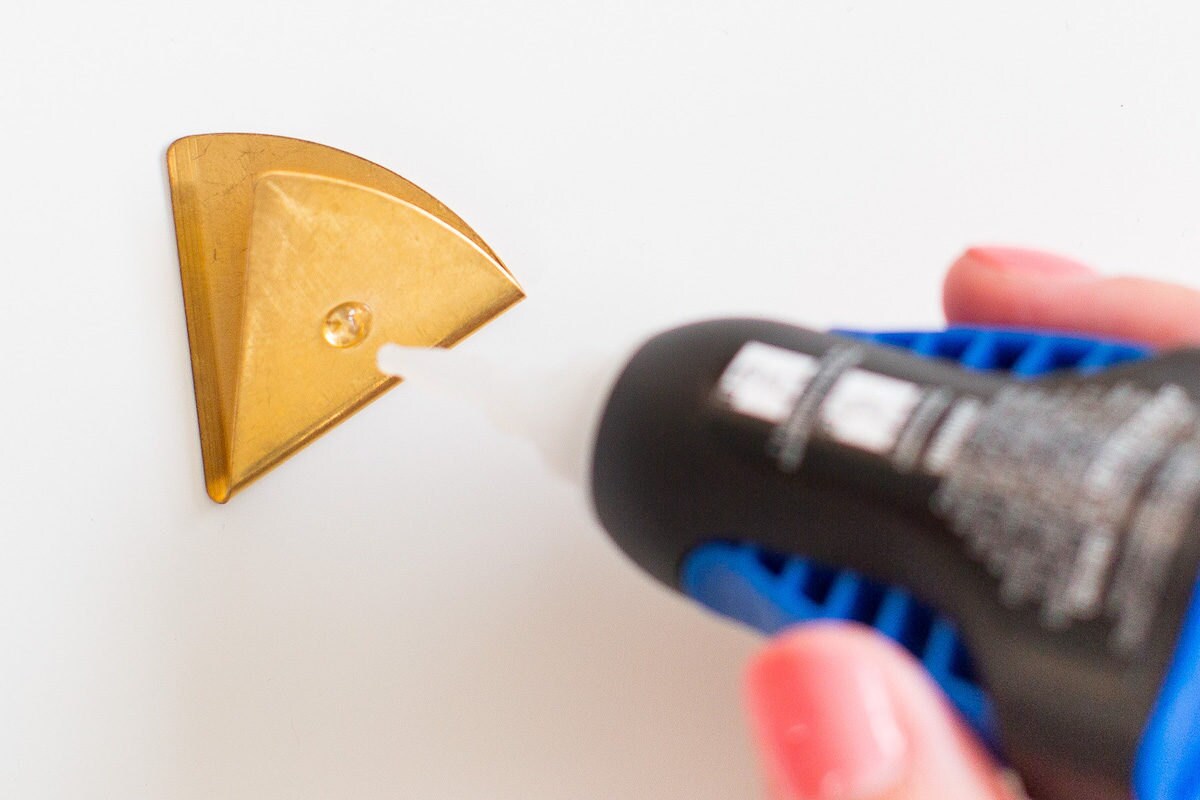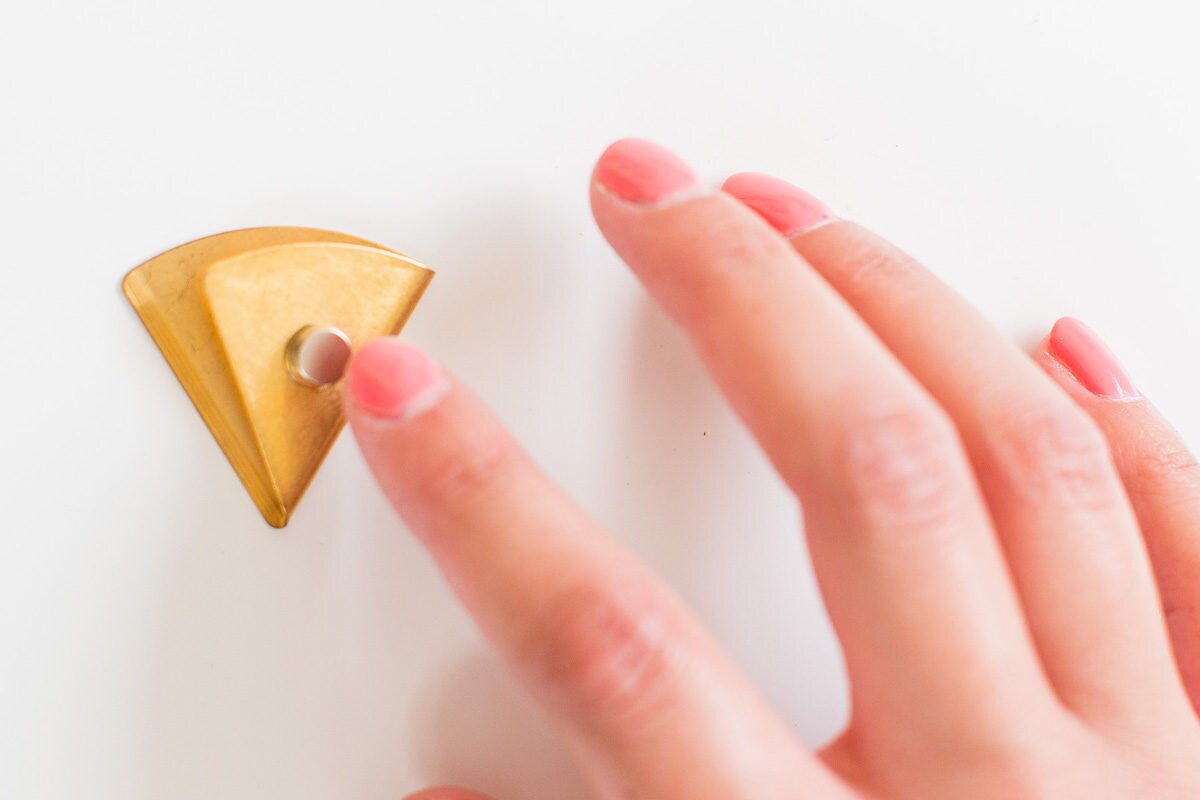 To make your magnets, position the brass shapes on a clean surface and apply a small dollop of superglue to the backside of each shape. Carefully place a magnet round on top of the glue and leave it to set. Repeat this step to your heart's content, creating as many brass magnets as you'd like.
Step 4: Attach the hangers to your memo board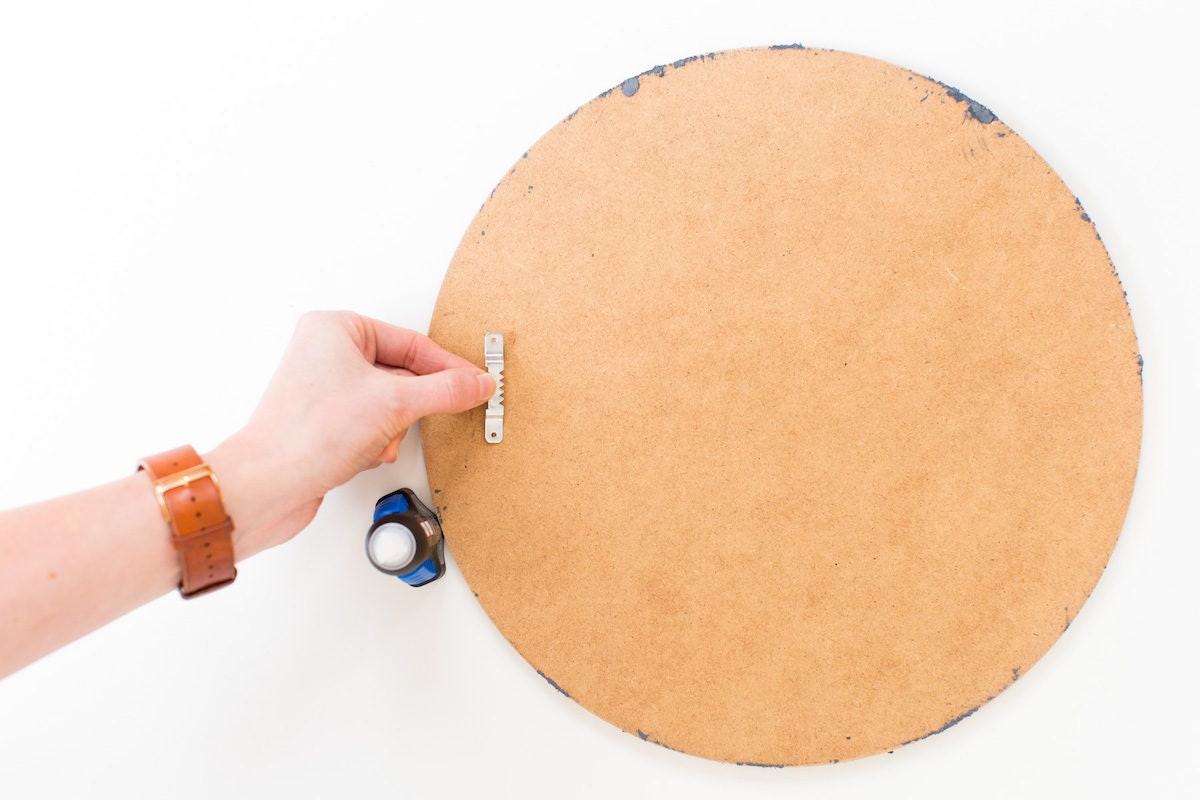 Now that your DIY memo boards have dried, it's time to attach the hangers. Apply a thin line of superglue to the back of a metal picture hanger and press it firmly onto the backside of the board, making sure that it's centered one to two inches from the top of the board. Repeat for each memo board.
Step 5: Secure with nails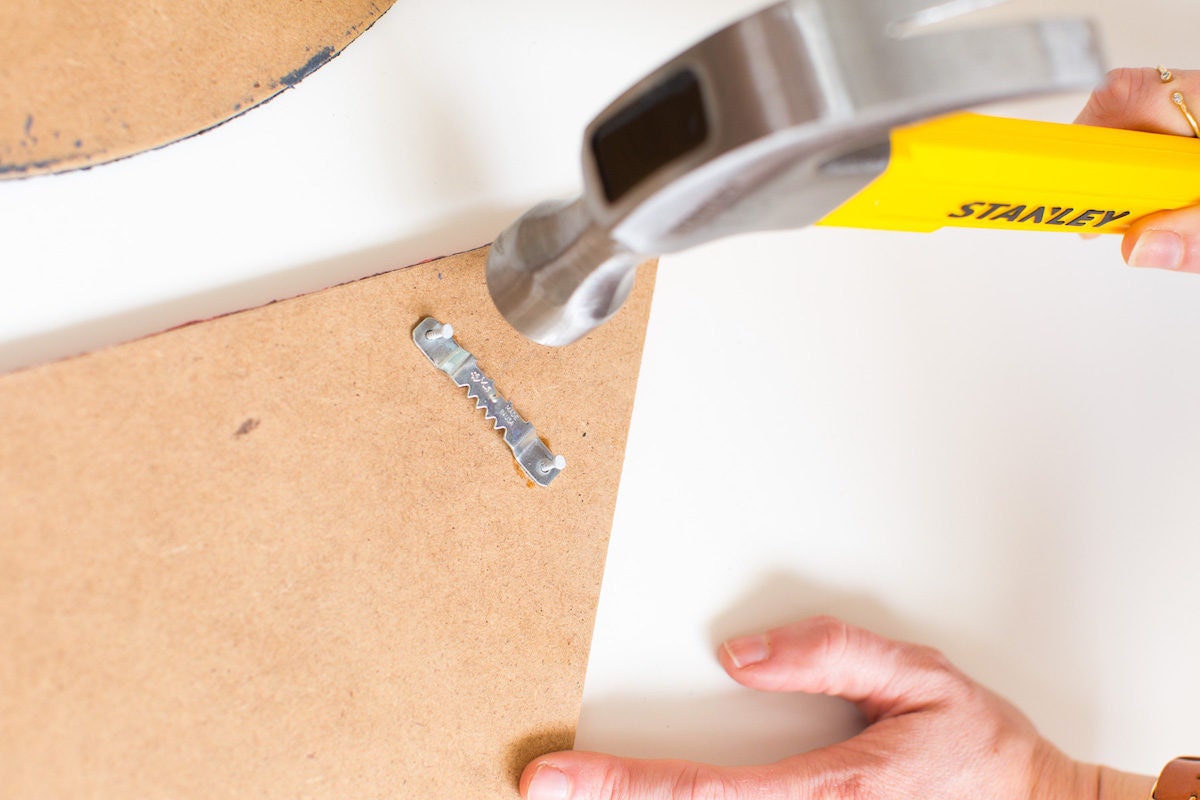 Once the glue has set, hammer two 1/2-inch nails into each side of the picture hanger for extra hanging security.
Step 6: Style your DIY memo board!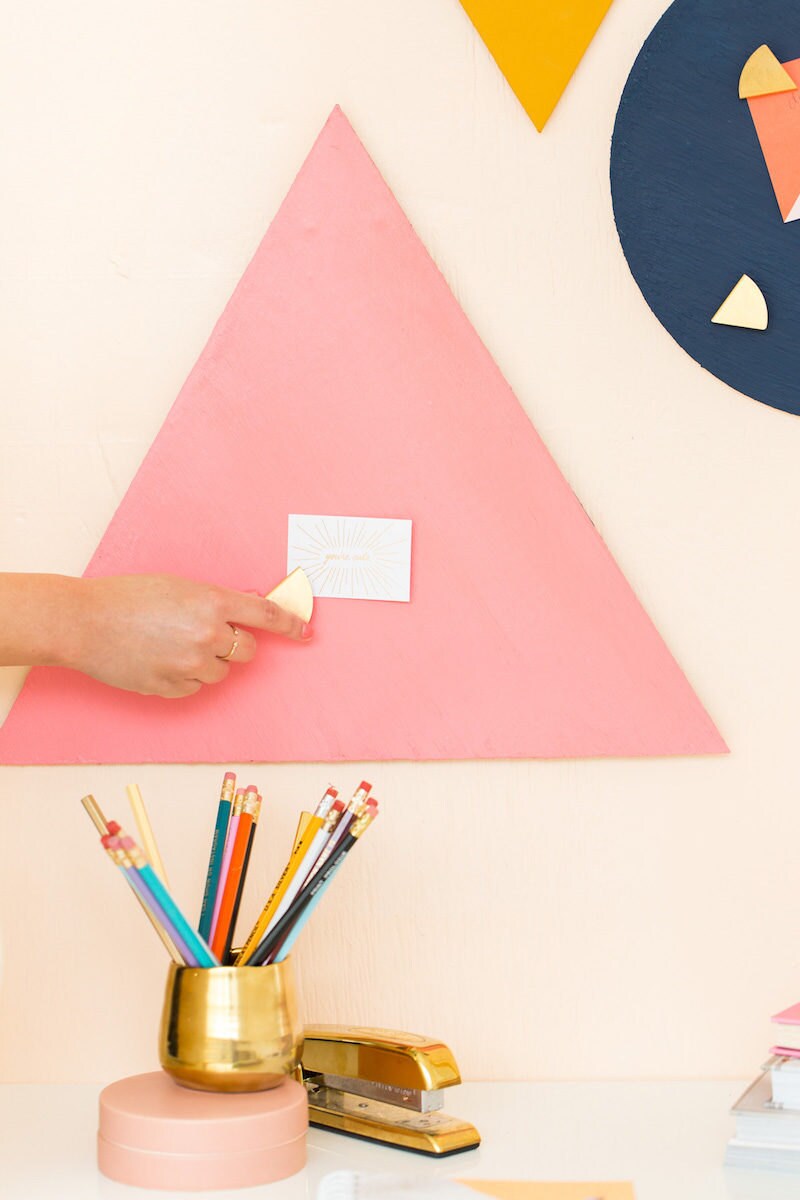 Your memo boards are officially ready to be hung on the wall and styled to suit your space. Add the magnets and toss up your to-do's—we opted to include a few fun magnetic planters for extra flair (they'd be perfect for mini pens or pencils, too). Last, but not least—don't forget to snap a deskie!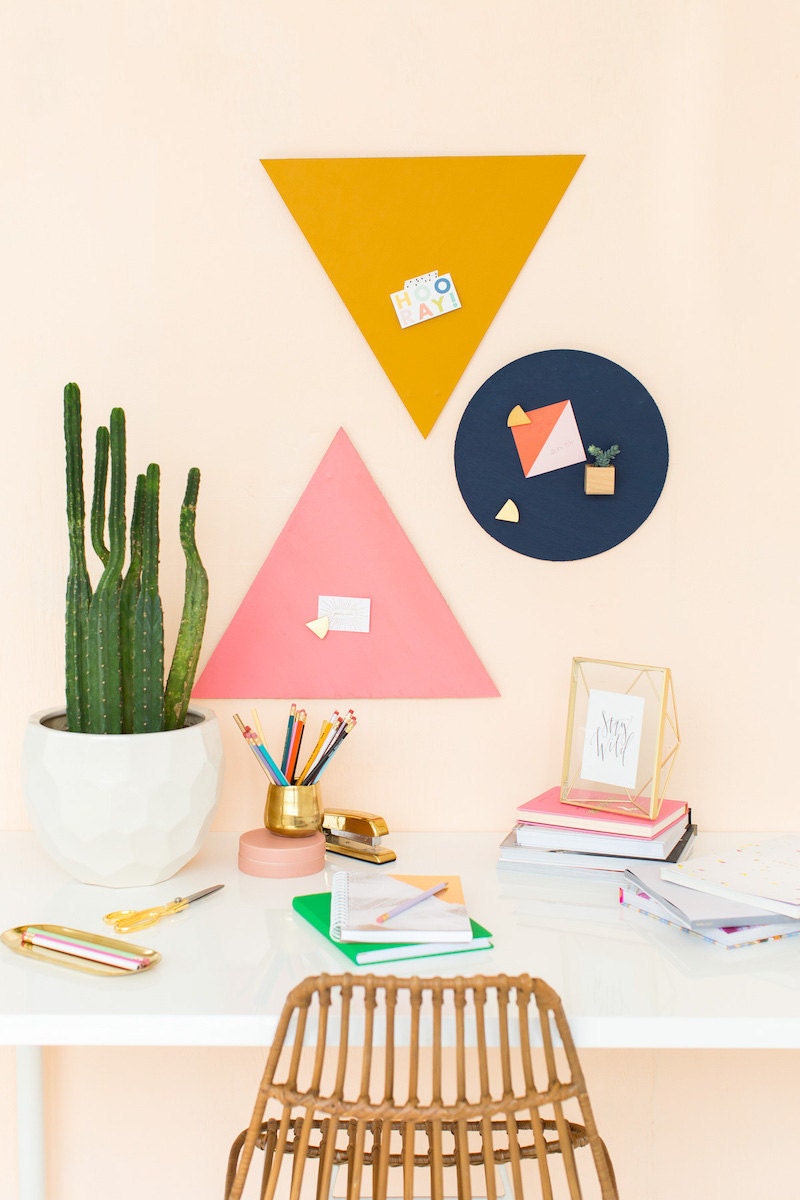 Photos by Ashley Rose.