by Dayna Isom
Add some warmth and style to your home with lighting made from wood, cotton, paper, ceramics and more—inspired by Making It Episode 5.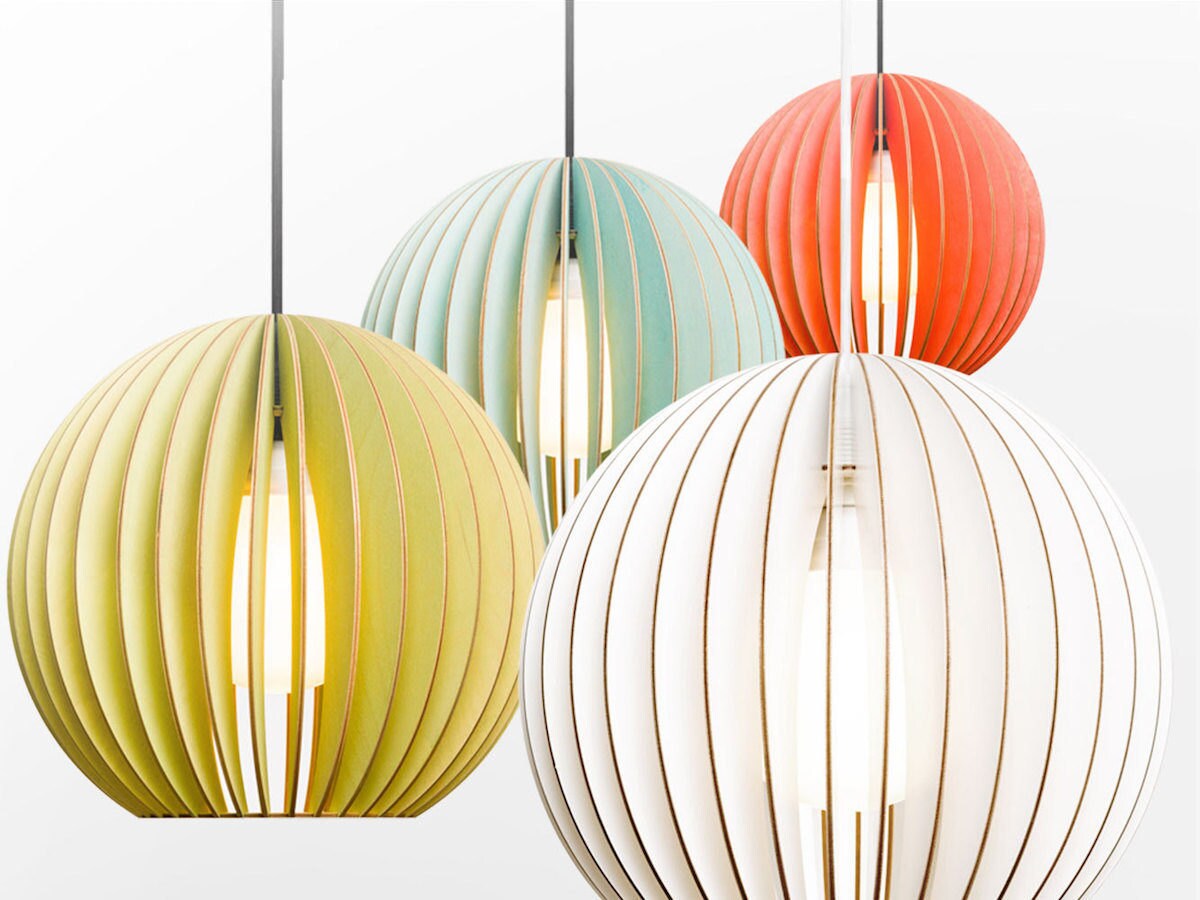 Every Tuesday evening from July 31–September 4, we'll be hosting a quick recap of the latest episode of NBC's competitive crafting show,
Making It
, and sharing original DIYs and shopping ideas tied to each week's theme. So mark your calendars and don't forget to tune in at 10/9c—or stream it whenever you need a dose of inspo—then meet us here to get inspired and get crafty.
There's no better way to warm up a home than by adding some straight-from-nature elements here and there. I was reminded of that when filming Episode 5 of
Making It,
which had an eco-friendly bent: Contestants transformed the humblest of natural materials into creative light fixtures and decorative overhead hangings. One Maker even managed to whip up a lamp using corn husks as the main ingredient.
To buy: A porcelain pendant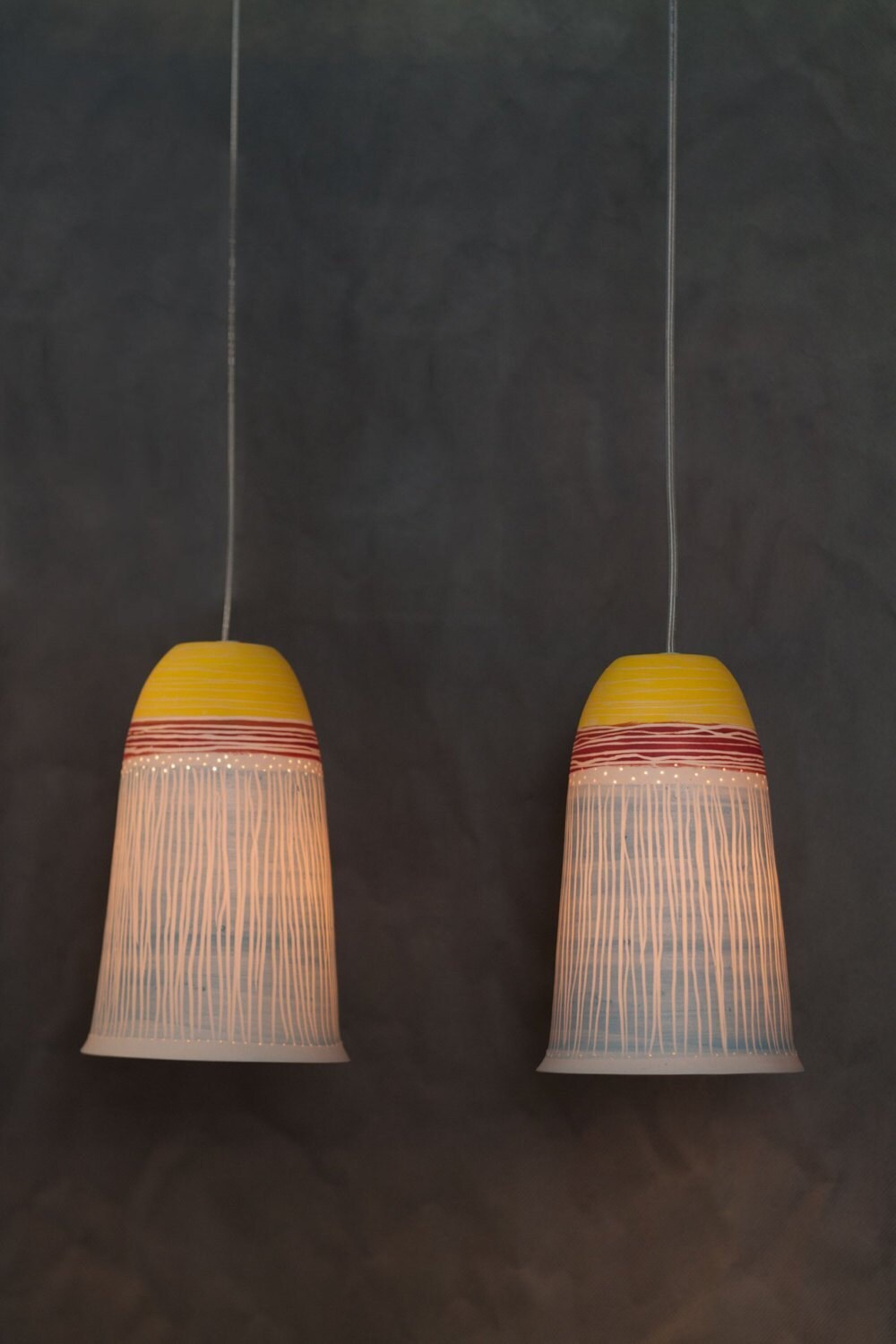 >
Light filters through this glazed ceramic bell shade to give off the softest glow—and some vaguely jellyfish-like vibes, too. 
Porcelain pendant lamp from Tamar Ceramic Light Fixtures, $75
To buy: An accordion-style cork cover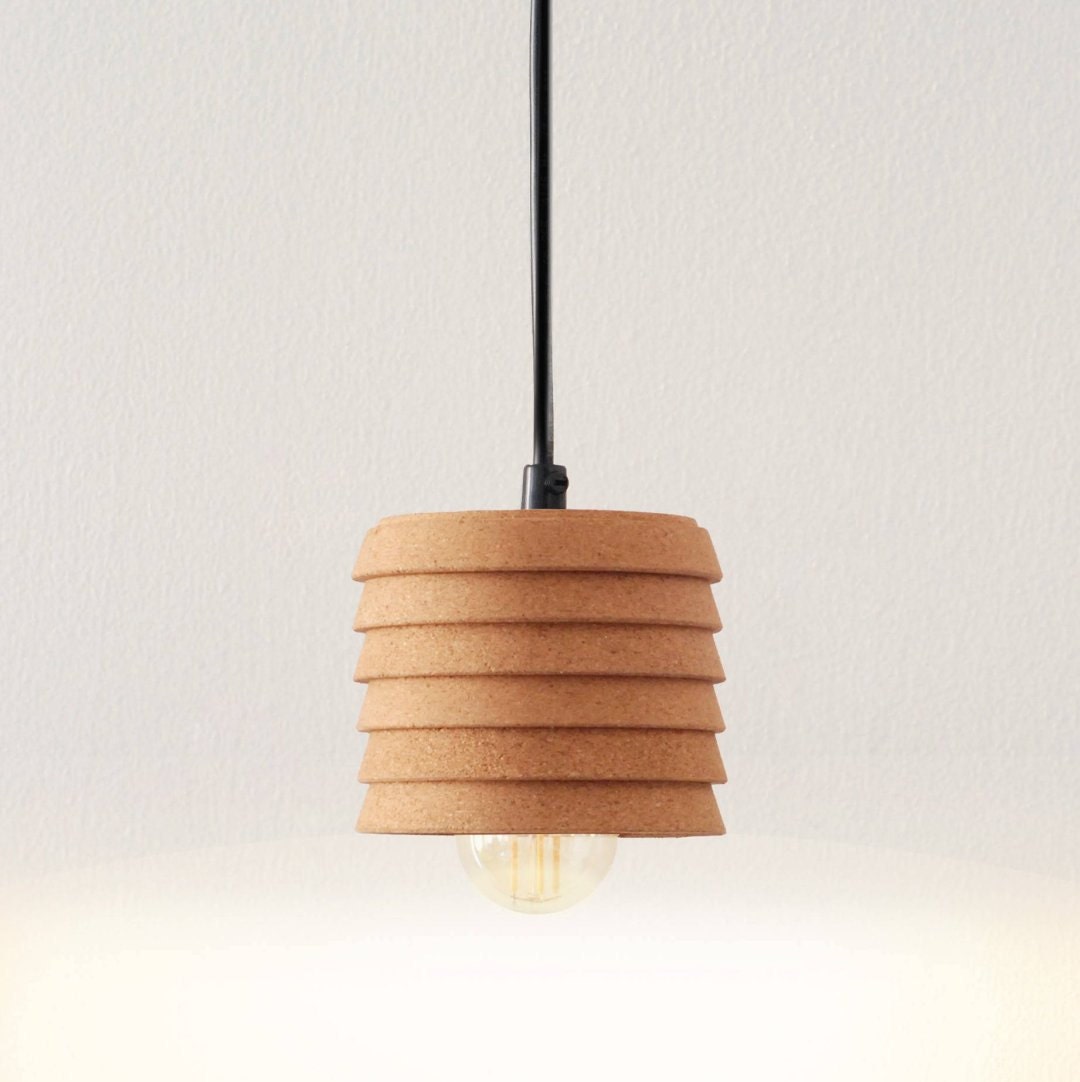 >
This lamp's magic is all about the juxtaposition of an angular shape with cork's naturally cushiony texture. 
Cork pendant lamp from Spapla, $80
To buy: A crocheted-cotton task lamp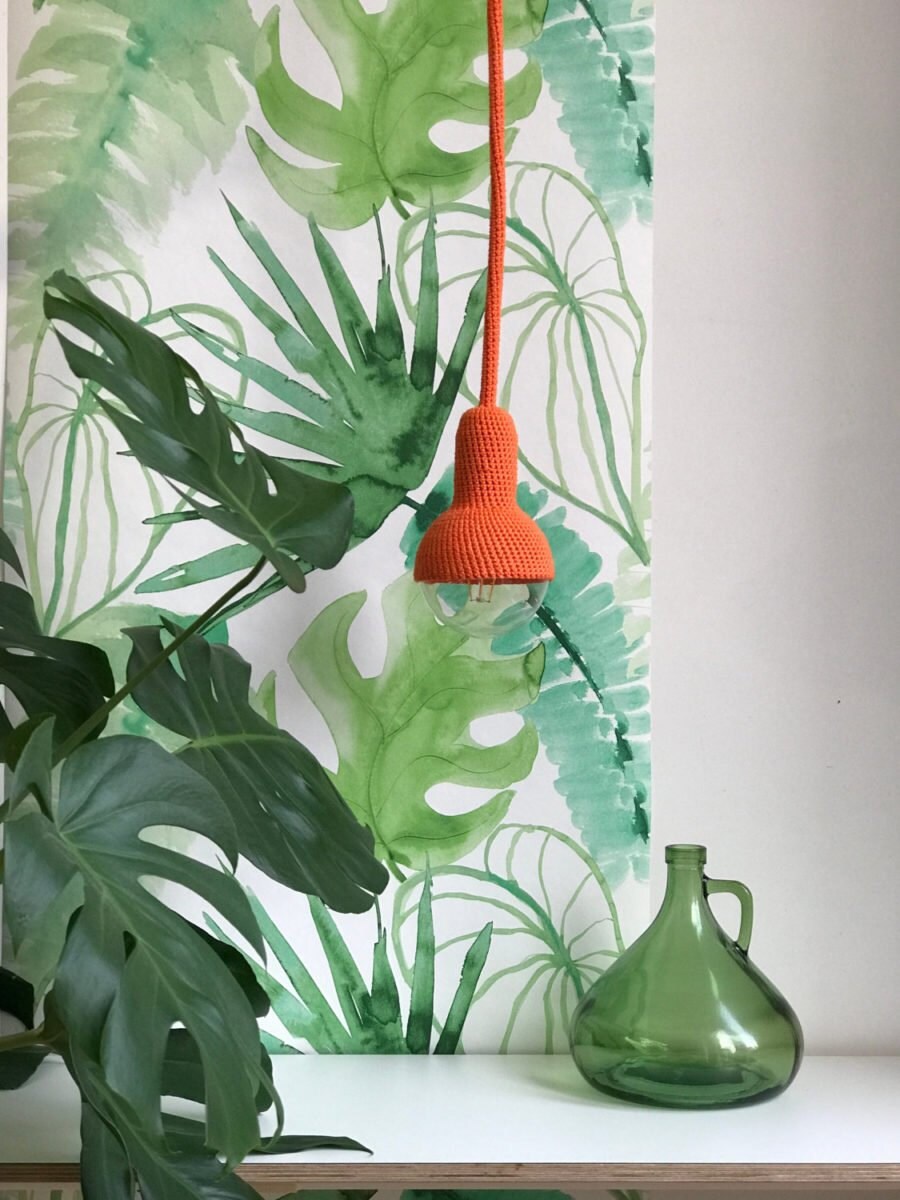 >
We don't often think of adding a pop of color through our light fixtures—let alone with a crocheted, tomato-red cover—but this bright pendant made from cotton cord shows just how stunning that can be.
Crocheted cotton LED lamp from et aussi, $93
To buy: A painted-paper mood light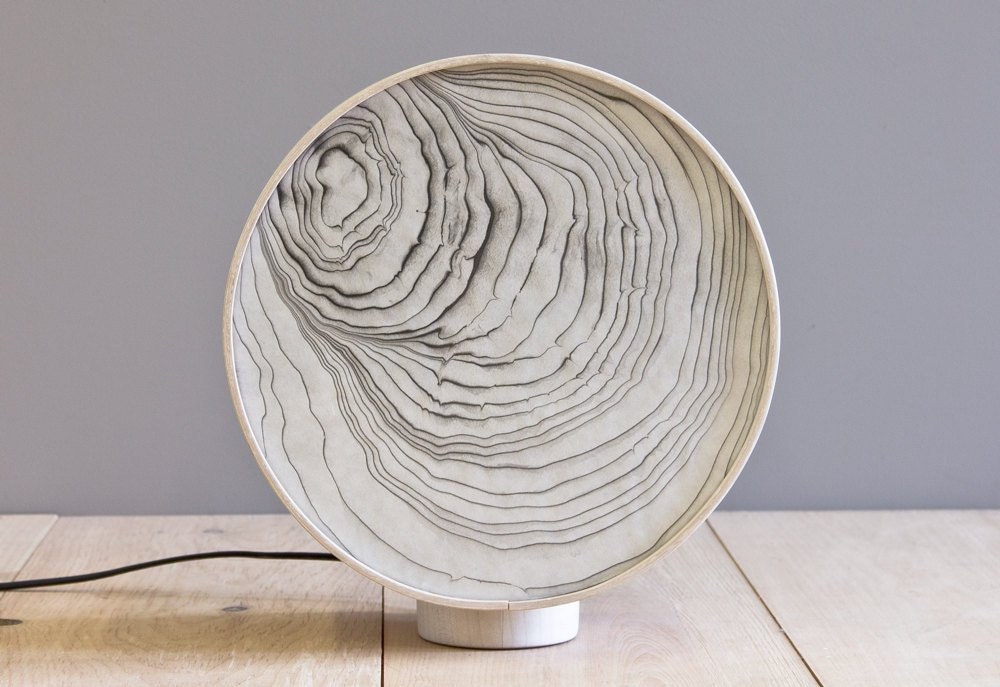 >
It may look like wood grain or marble, but the pattern on this paper (!) table lamp is actually made using a special Japanese "floating ink" printing technique. 
Marbled paper and maple table lamp from Wren & Cooper, $650
To buy: Woven bamboo orbs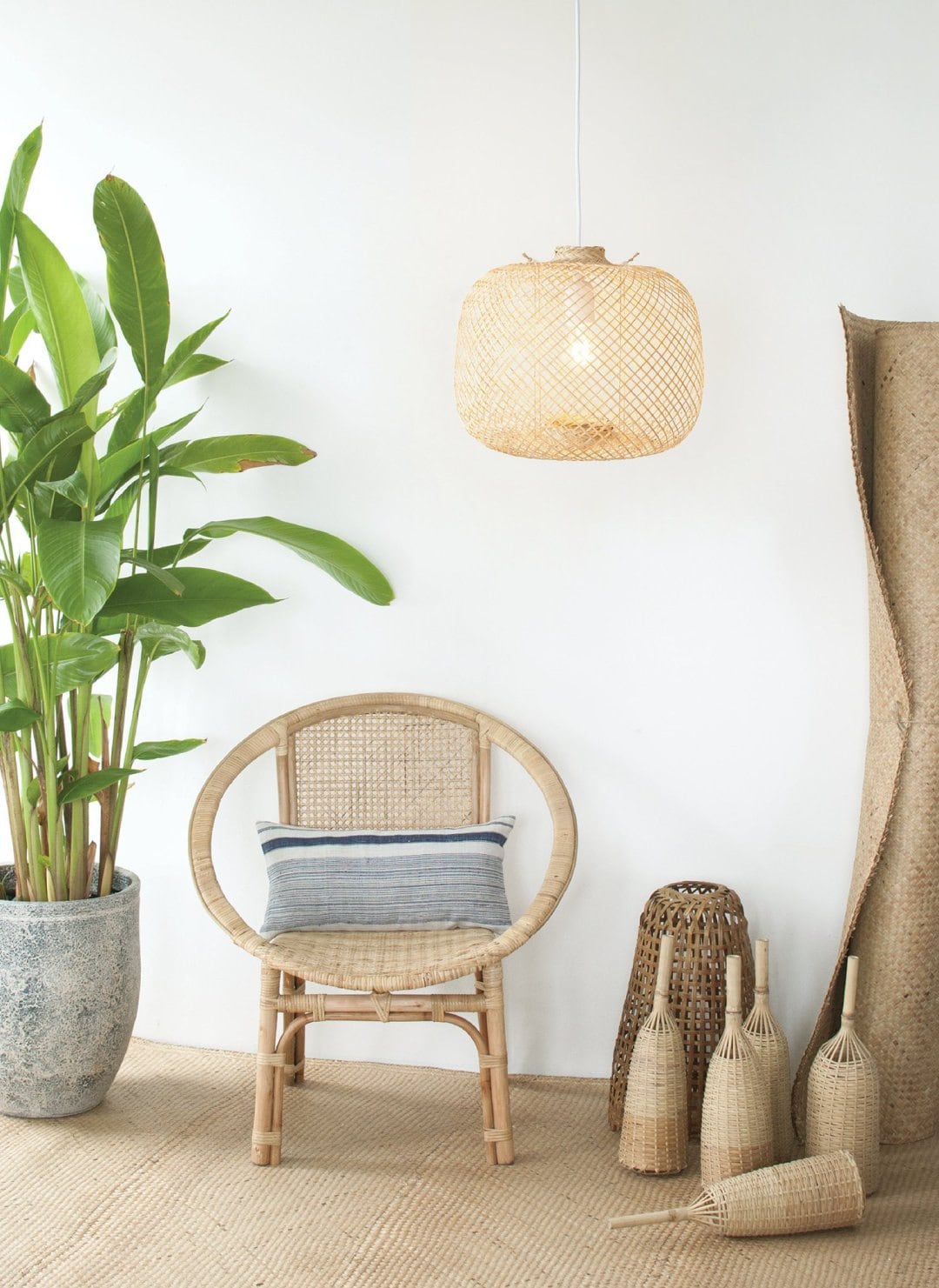 >
The '70s—and with them, all things bamboo and rattan—are back big-time, and these woven shades tap into that era in a cool, modern way. 
Bamboo pendant lamp kit from Oriental Bazar, $25 and up
To buy: A textured orb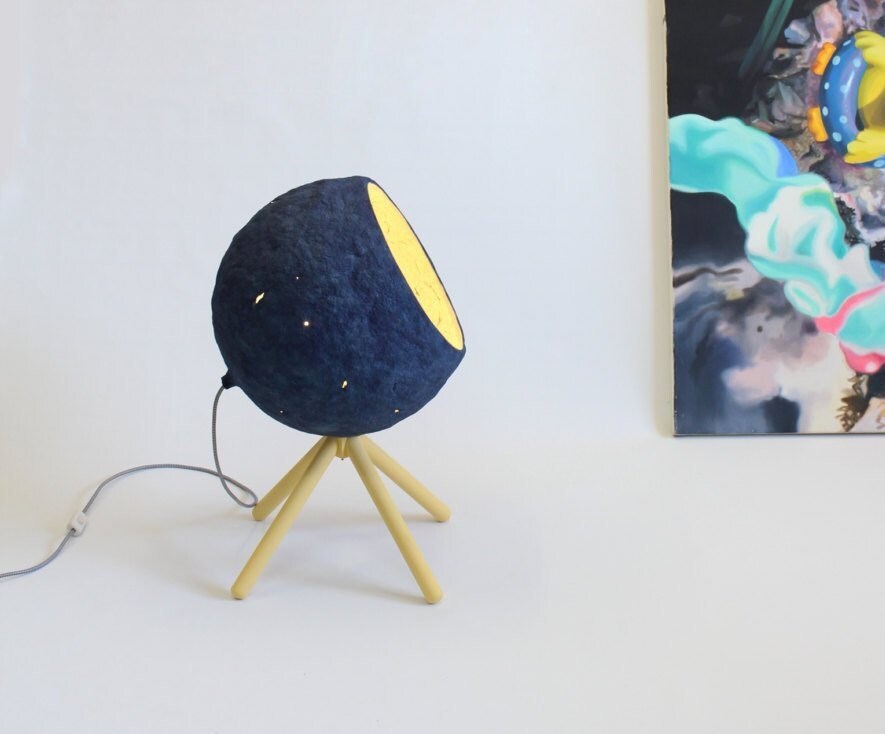 >
The ultimate upcycled design, this paper-maché floor model is made from old newspaper—but you'd never, ever guess it.
Round floor lamp from CreaRe Design, $315
To buy: A bent-plywood chandelier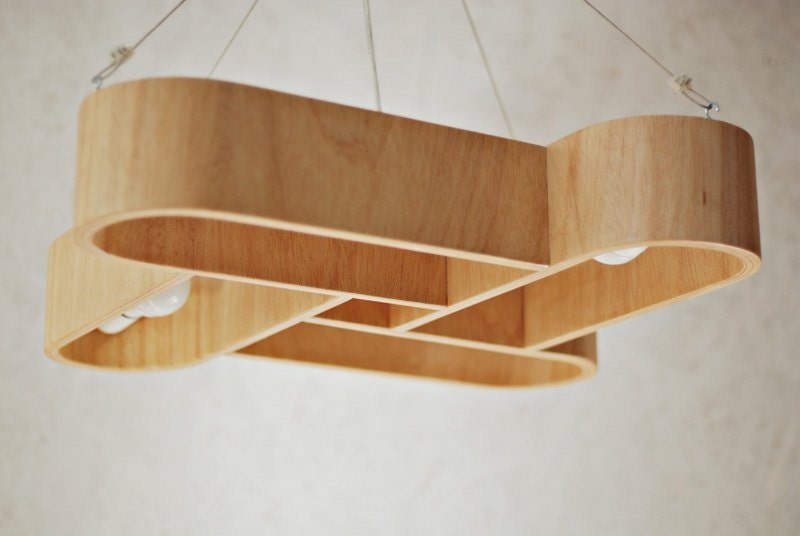 >
This shapely bentwood frame houses four energy-efficient bulbs and hangs from simple metal wire. It's practically sculpture. 
Bent plywood lamp from zyrRafo, $236
To buy: A laser-cut cardboard shell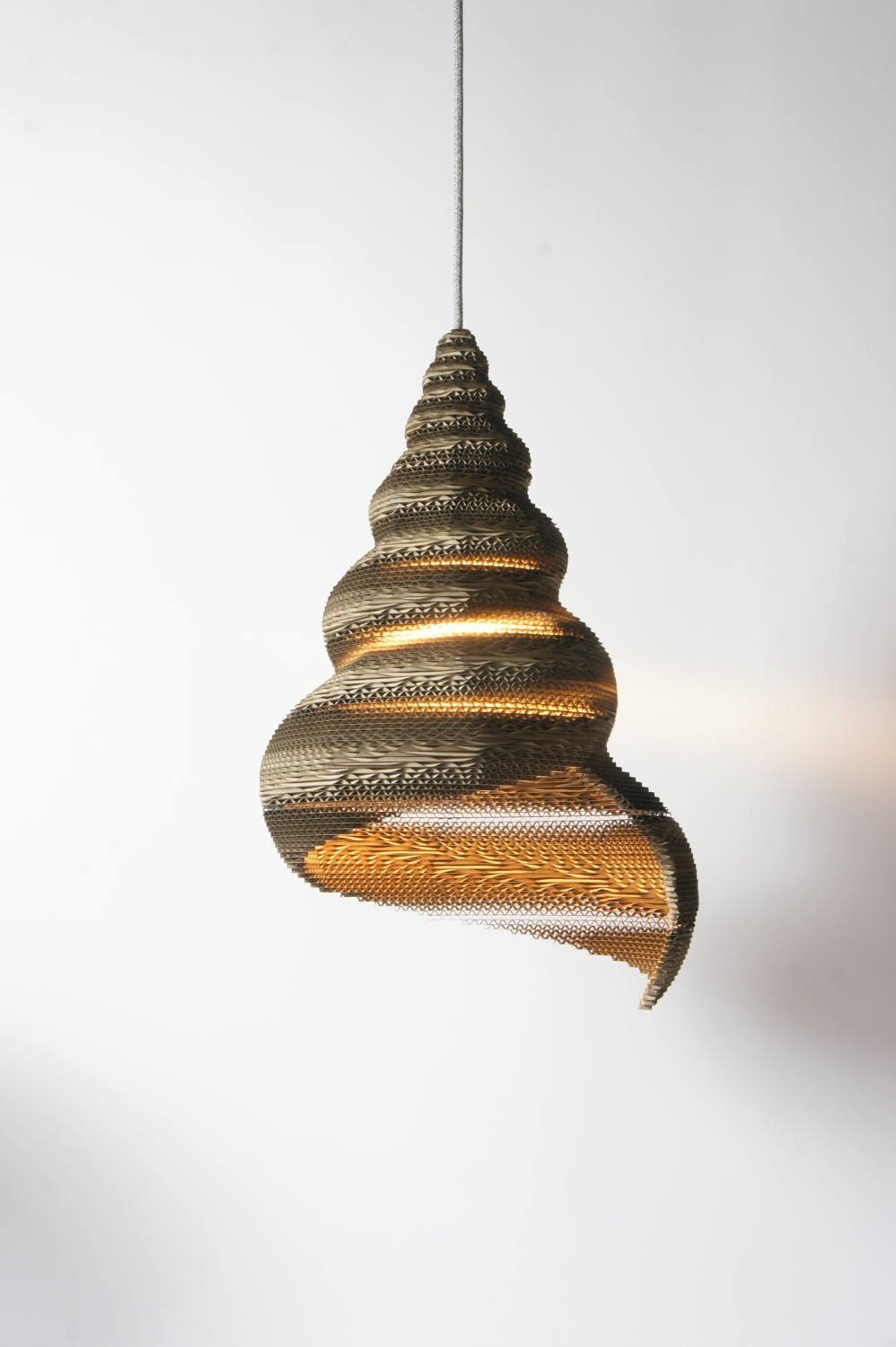 >
This delicately carved light turns plain old corrugated cardboard (hey, it
used
to be a tree, after all) into a thing of undulating beauty. 
Corrugated cardboard snail shell lamp from LetoLab, $229
To DIY: A nautical rope pendant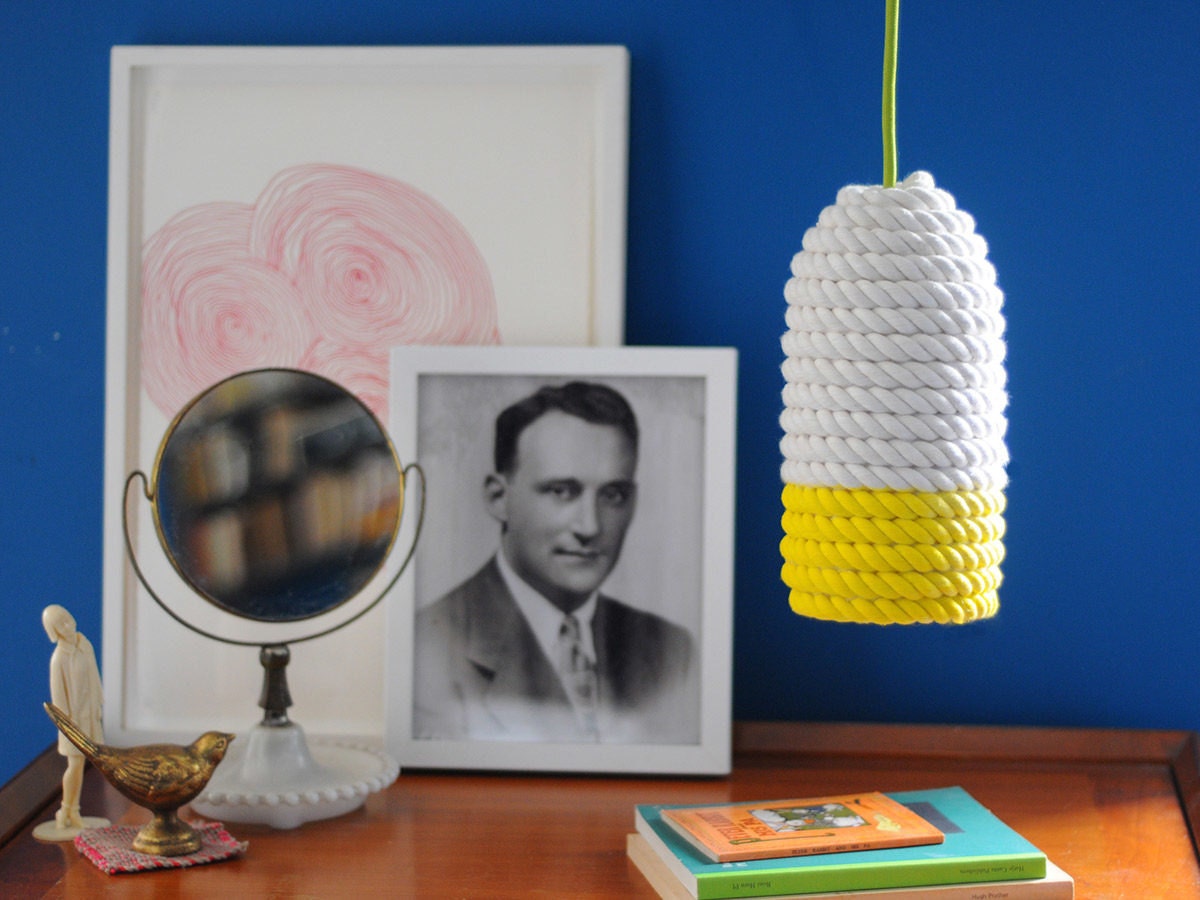 Here's a way to turn simple cotton rope from the hardware store into a truly bespoke statement piece for a room—and the whole thing can be finished in less than an hour. A little hot glue, a little paint, and an assist from an inflated balloon or an upturned bowl and you're good to go. 
Go here for the full instructions
. 
Difficulty:
Medium