Shop some of our favorite picks designed with the Earth in mind, and learn more about Etsy's commitment to reach net zero carbon emissions by 2030.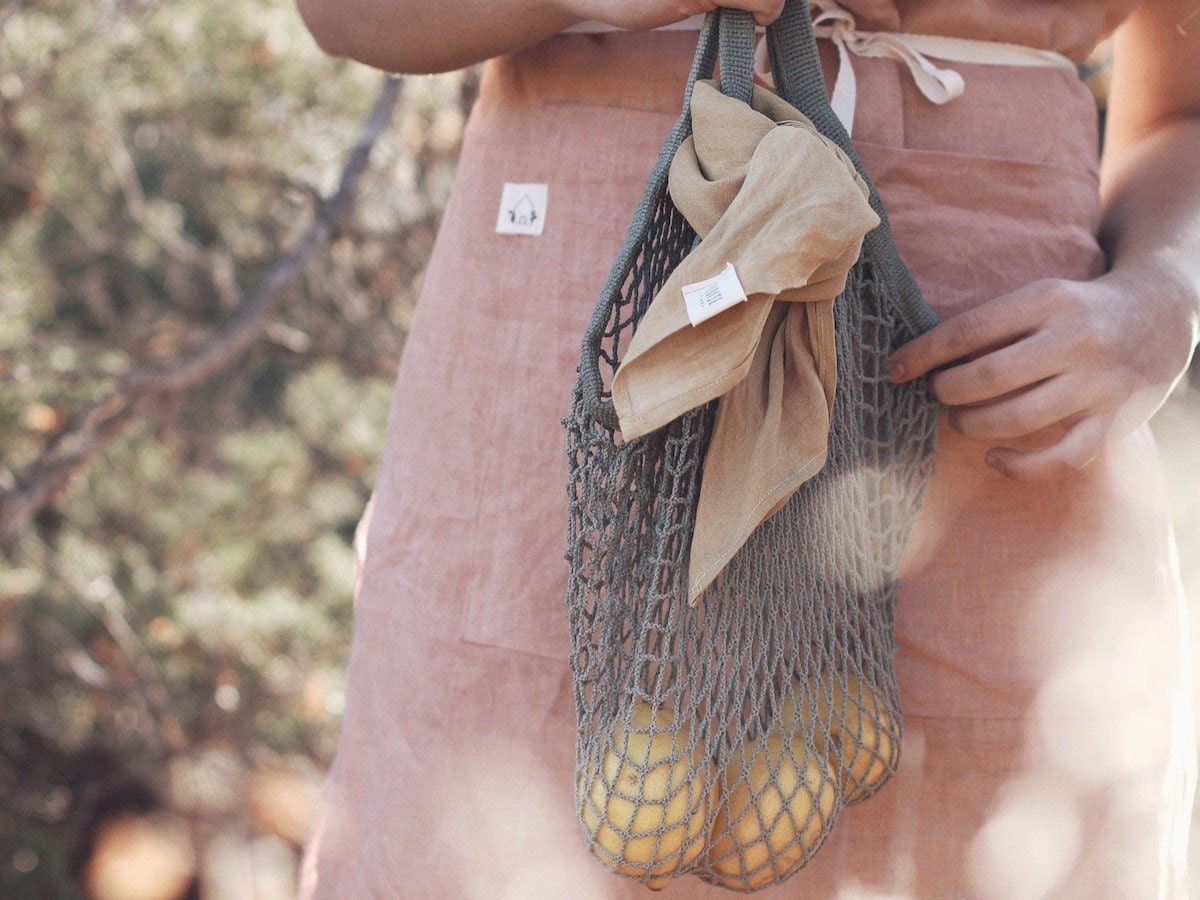 Descriptions of the environmental attributes of any items on Etsy are based solely on Seller's listing information.
One of the things we love most about the Etsy community is our shared commitment to making a positive impact on the planet. Whether you carry your coffee in a washable to-go cup or wear vintage dungarees versus purchasing new ones, it's eco-conscious consumers like you who inspire us to constantly strive to do better for Mother Earth. Speaking of which, did you know that Etsy was the first major online shopping destination to offset 100% of carbon emissions from shipping? It's true, and that's just the beginning: we're also working to reach net zero emissions by 2030. So to help us all keep groovin' down the path of greener living, today we've rounded up some truly delightful items designed with the Earth in mind. Ready to do your part? Just click "add to cart."
Sip from a more sustainable straw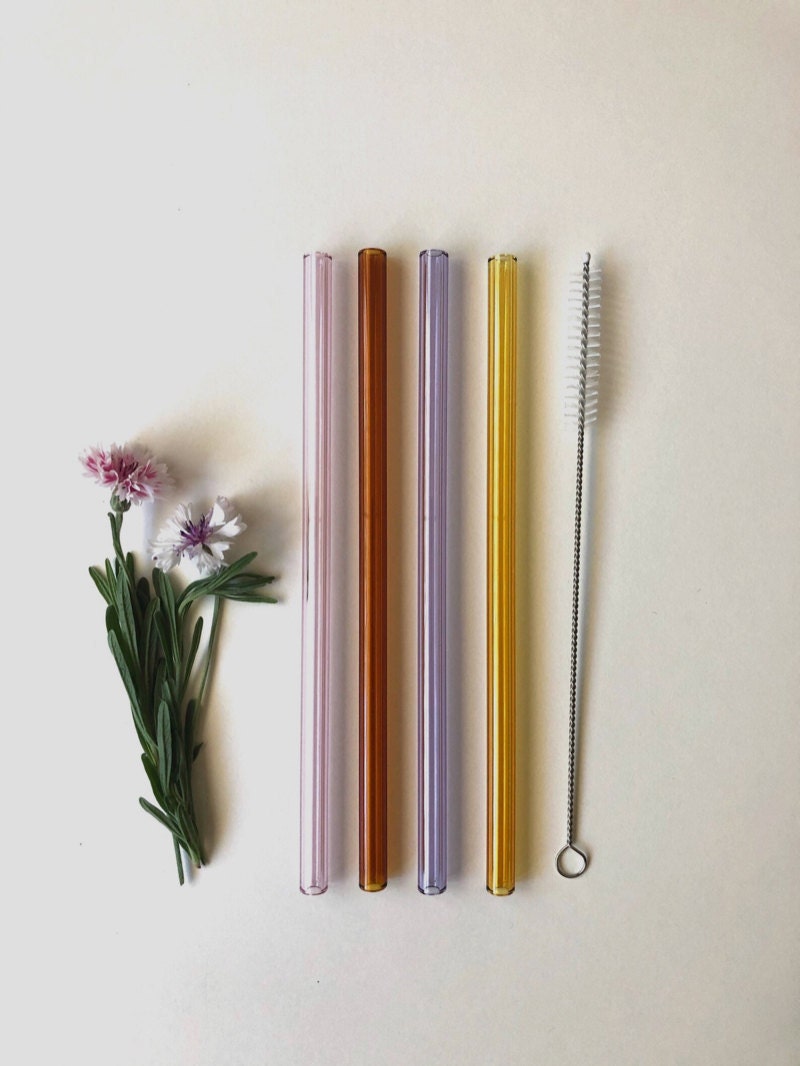 SHOP: Reusable glass drinking straws from Brook Drabot Glass, $25 for set of four
The only thing better than saying "no thank you" to disposable straws? Sipping your beverage of choice (hot or cold!) from a handmade alternative crafted from gorgeous glass, and using it again the next time.
Carry around a coffee cup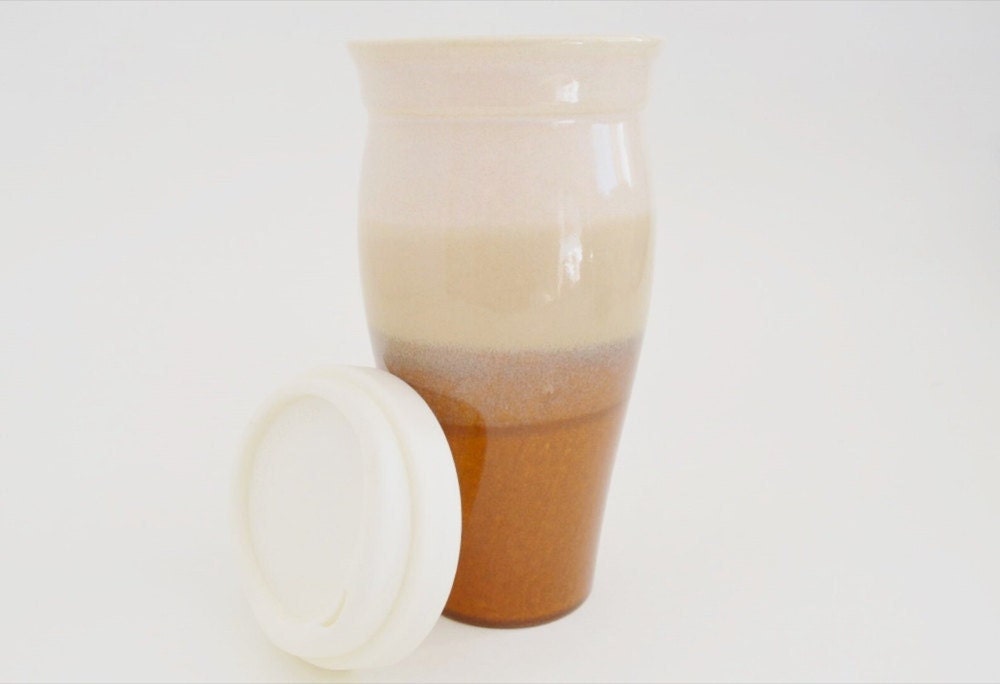 SHOP: Ceramic travel mug from Sarah Welch Pottery, $44
Coffee runs are decidedly more fun when you get your fill of caffeine poured straight into your own special mug. A cheerful ceramic cup with a travel-friendly lid is the perfect pick for any person on the go—and spares the planet the cardboard waste in the process.
Try on some vintage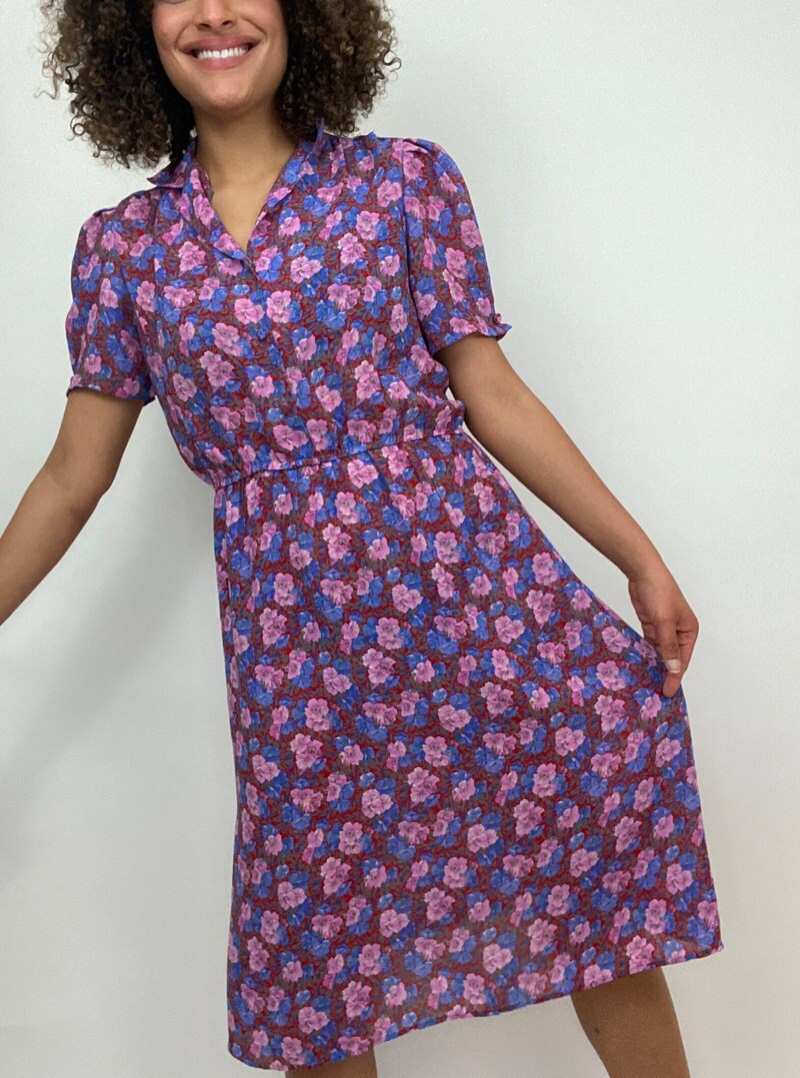 SHOP: '80s floral print dress from Pleasant Vintage, $35
Hot tip: going green looks good on you! Dressing in vintage clothes not only gives pre-loved pieces a happy new home, it gives your wardrobe an enviable, one-of-a-kind edge. Our current fave? Springy dresses ideal for park walks, flea market foraging, and general romping in the sunshine.
Bring along a bag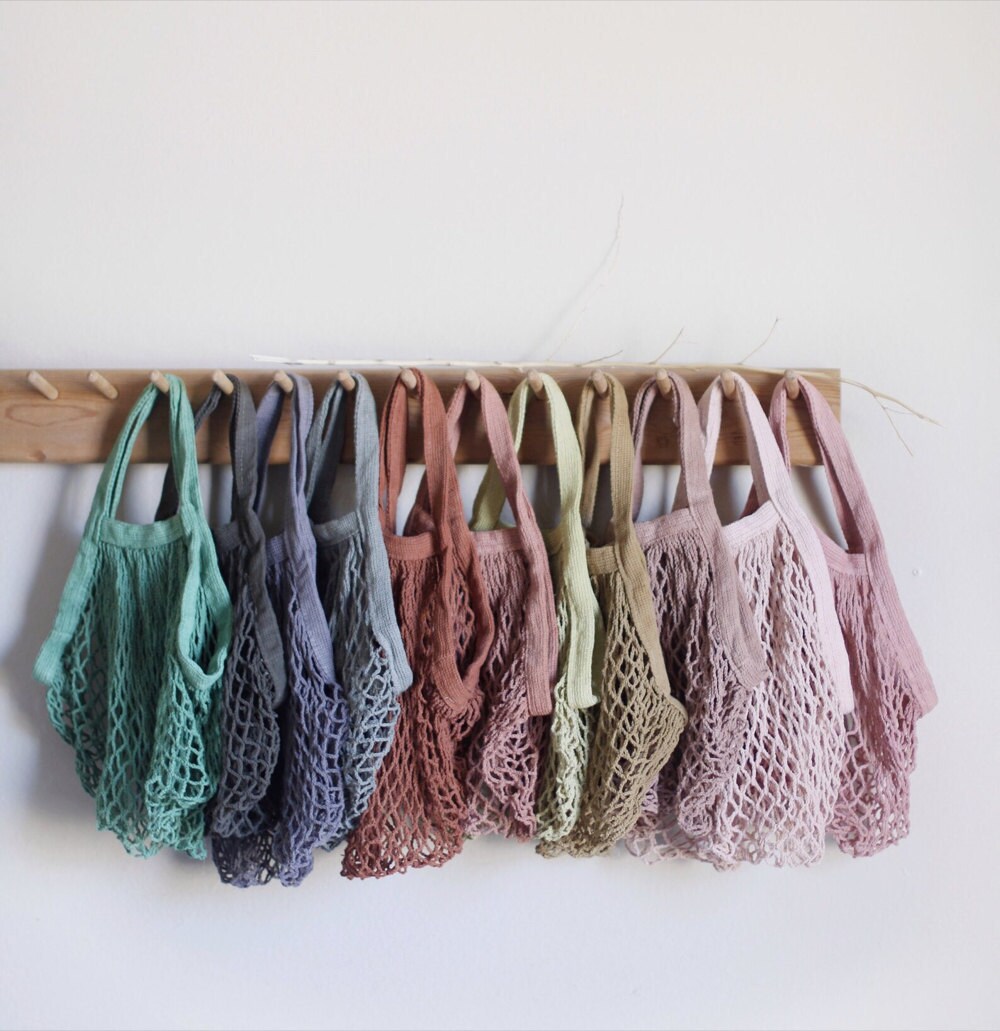 SHOP: Plant-dyed market bag from Eloise et Moi, $22 each
It's a BYO-bag party and you're invited! Carry your farm-fresh produce in style with an expandable cotton market tote, hand-dyed in the earthy hue of your choice. The more you use it, the better.
Fold fabric napkins into your routine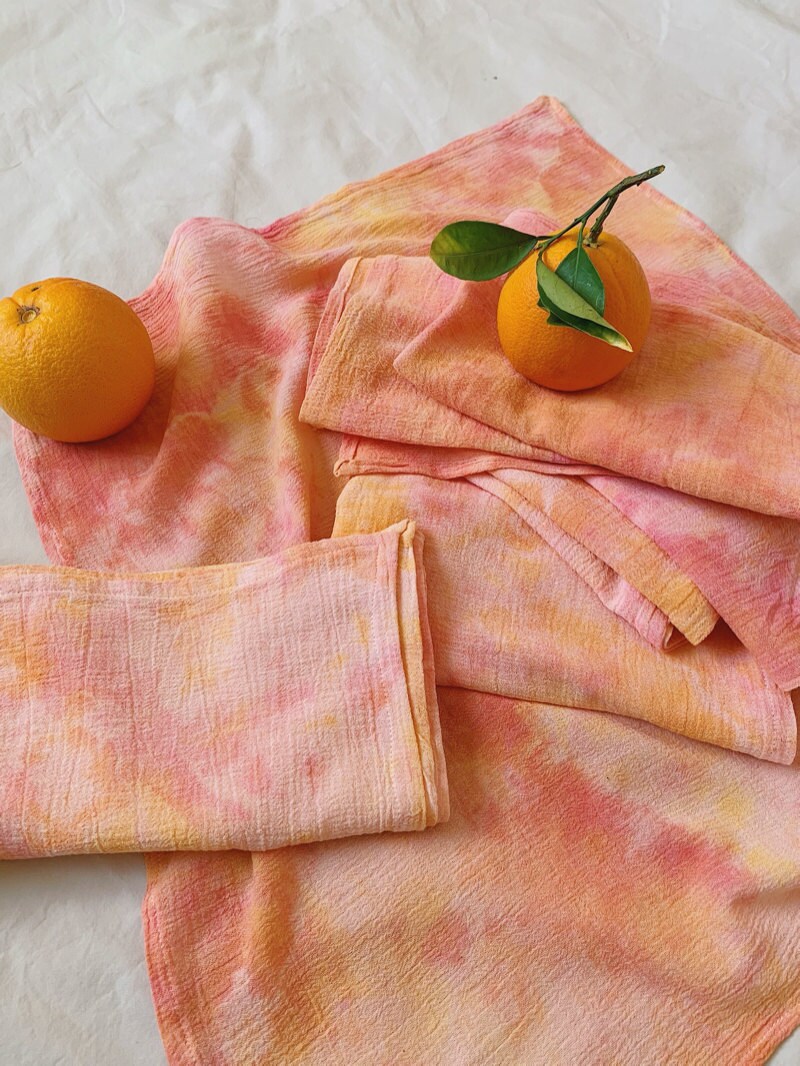 SHOP: Hand-dyed cloth napkin set from Apricot LA, from $25 for 2
Make every meal as peppy as a picnic with washable cloth napkins crafted from natural cotton or linen. Whether you choose trendy tie-dyed hues or beautiful block-printed patterns, you'll set a fresh, more sustainable standard for setting the table.
Go retro with your gems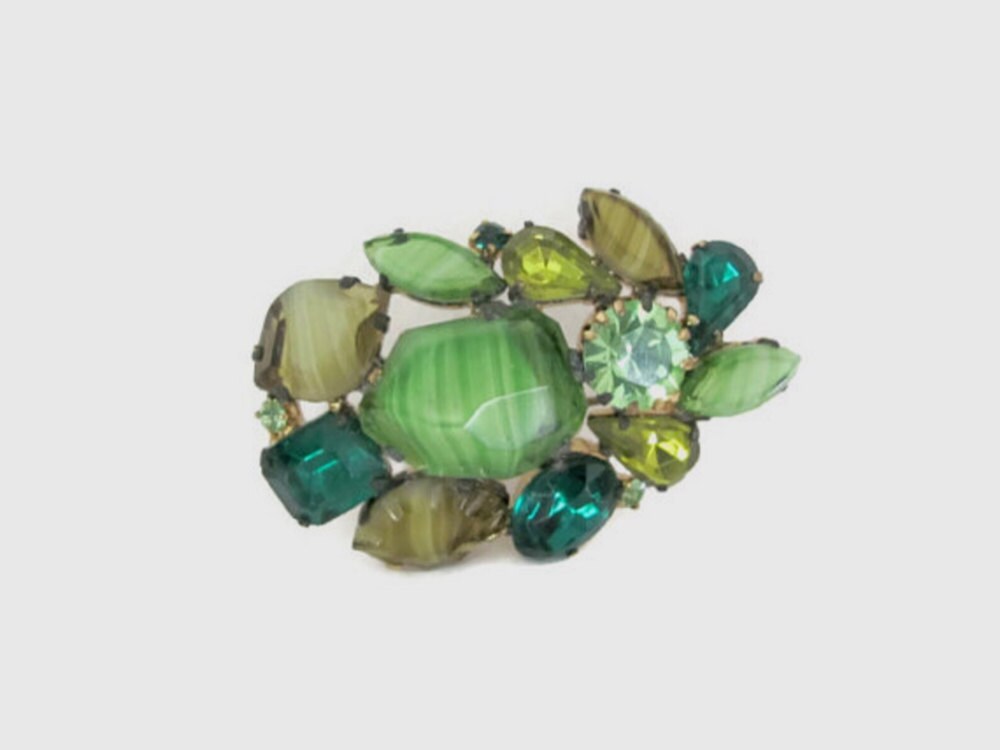 SHOP: Vintage rhinestone cluster brooch from Thirsty Owl Vintage, $37
For even more proof that "green" goes with everything, look no further than a grandma-chic vintage brooch (rather than purchasing a new one). Go big and bejeweled or try a more subtle sparkle: either way, an eye-catching piece from the past is a stunning reminder that some of the best trends in fashion are timeless.
Cover leftovers with cloth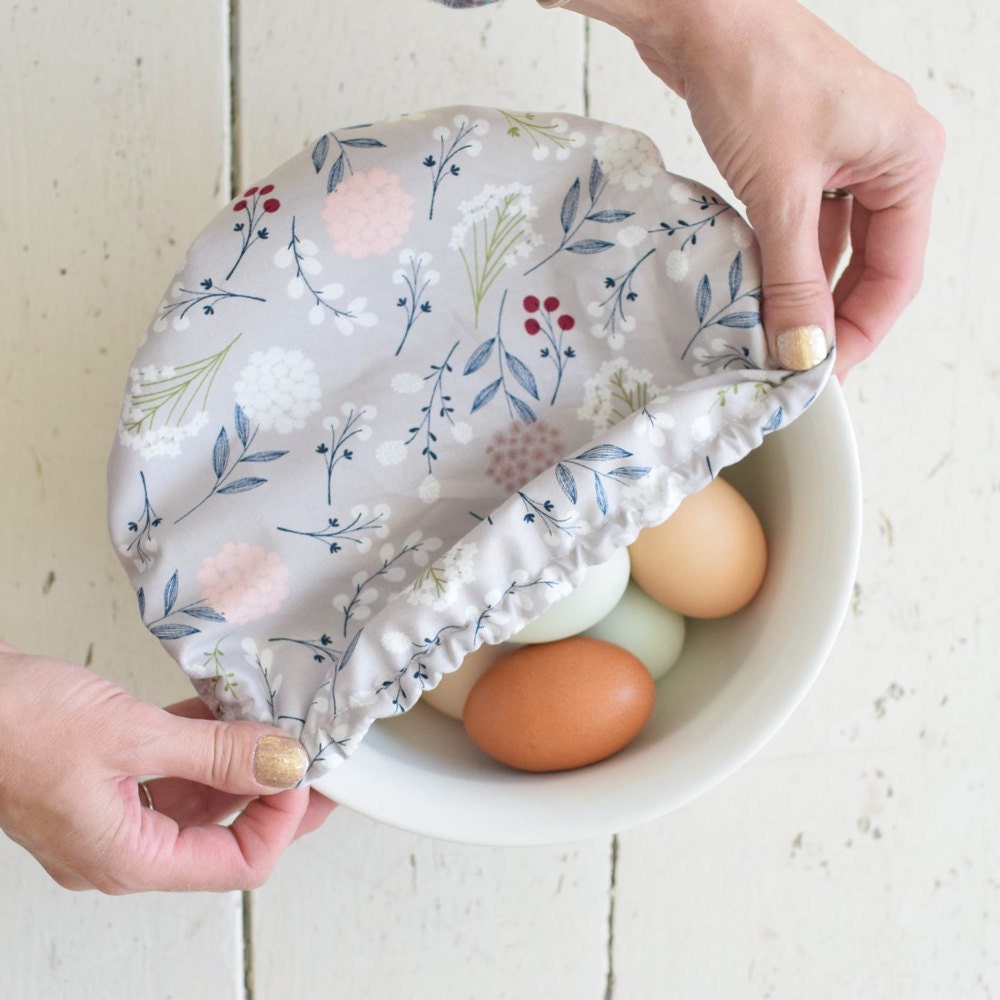 SHOP: Reusable bowl cover from Wild Clementine Co., $14
Crafted from breathable fabric and ready for freshness-duty, a reusable bowl cover (complete with handy elastic closure) is an elegant, reusable replacement for sheets of plastic wrap. Leftovers have never looked so good!
Play with recycled paper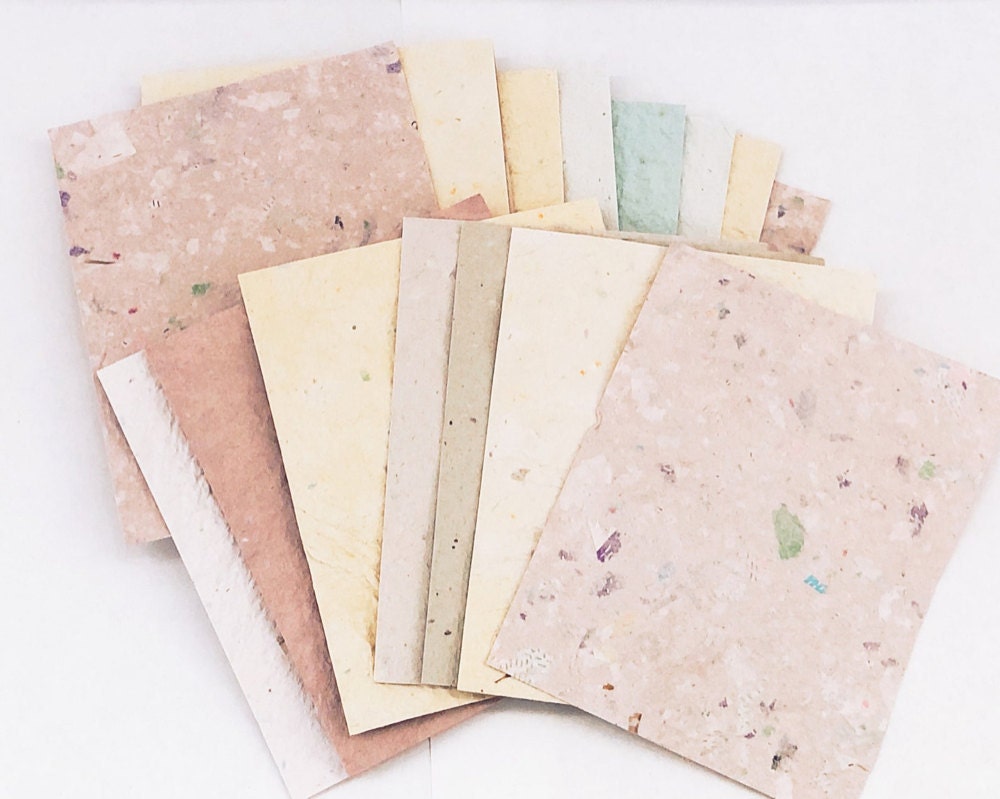 SHOP: Handmade recycled paper from Dragon Fly Papery Co., $19 for set of 25 sheets
What do you get when you mix recycled pulp with a sprinkling of dried botanicals? This textured, pastel craft paper, which serves as a canvas for all your favorite creative projects, from card-writing to scrapbooking. Even cooler? The sellers collect residual water from the paper-making process, filter it, and use it to nourish their gardens.
Clean up with cotton wipes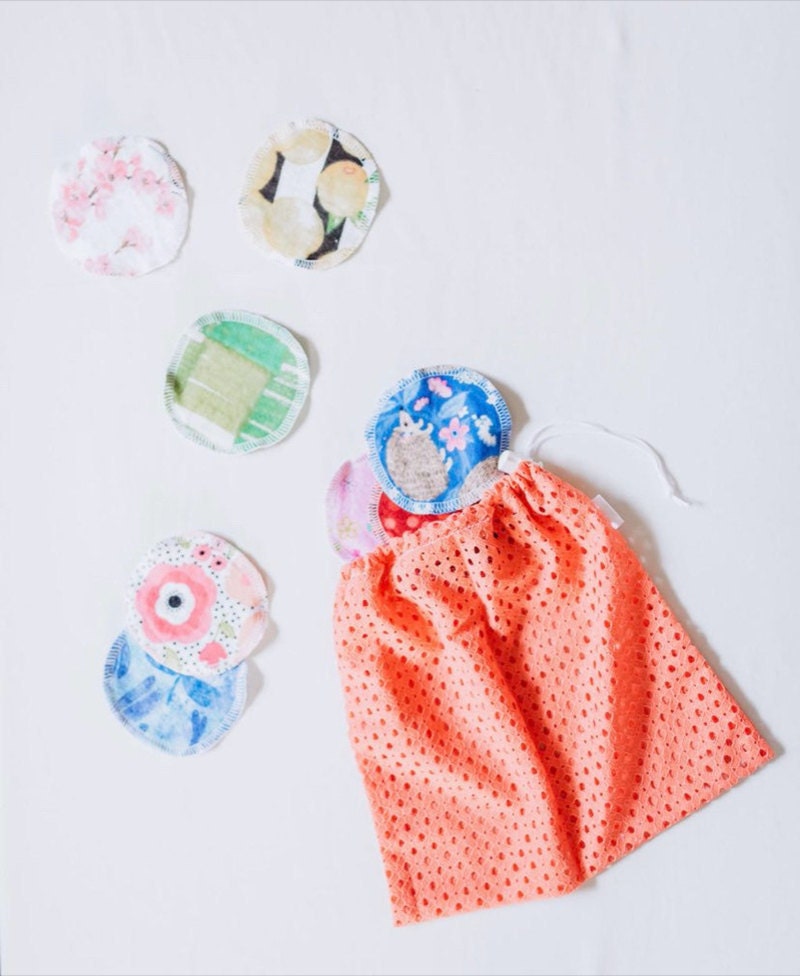 SHOP: Reusable makeup remover pads from Farm Girl Design, from $13 for set of 16
Treat your face to a scrub that's easy on the skin and the environment! Reusable makeup remover pads sewn from soft yet durable cotton allow you to wipe away the remnants of the day with a touch of TLC. Even better? Once you're done, you can just pop them straight into the laundry and reuse them.
Consider cork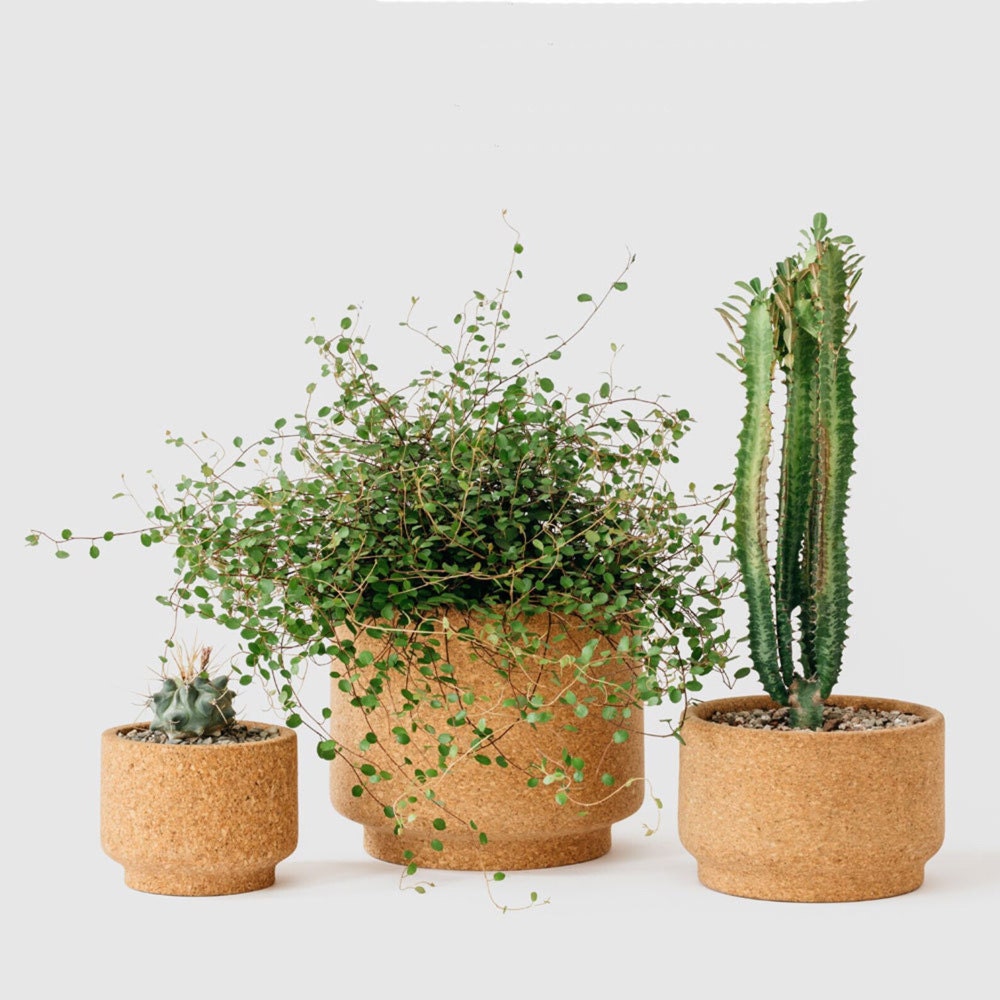 SHOP: Cork planter from Melanie Abrantes, from $89
The perfect home for a sturdy succulent? A minimalist planter carved by hand from porous cork. A little bit modern, a little bit earthy, this versatile vessel blends naturally with any decor scheme, whether you arrange it alongside your mood-boosting desk accessories or set it in a sunny spot on the windowsill.
Add on a cute cotton accessory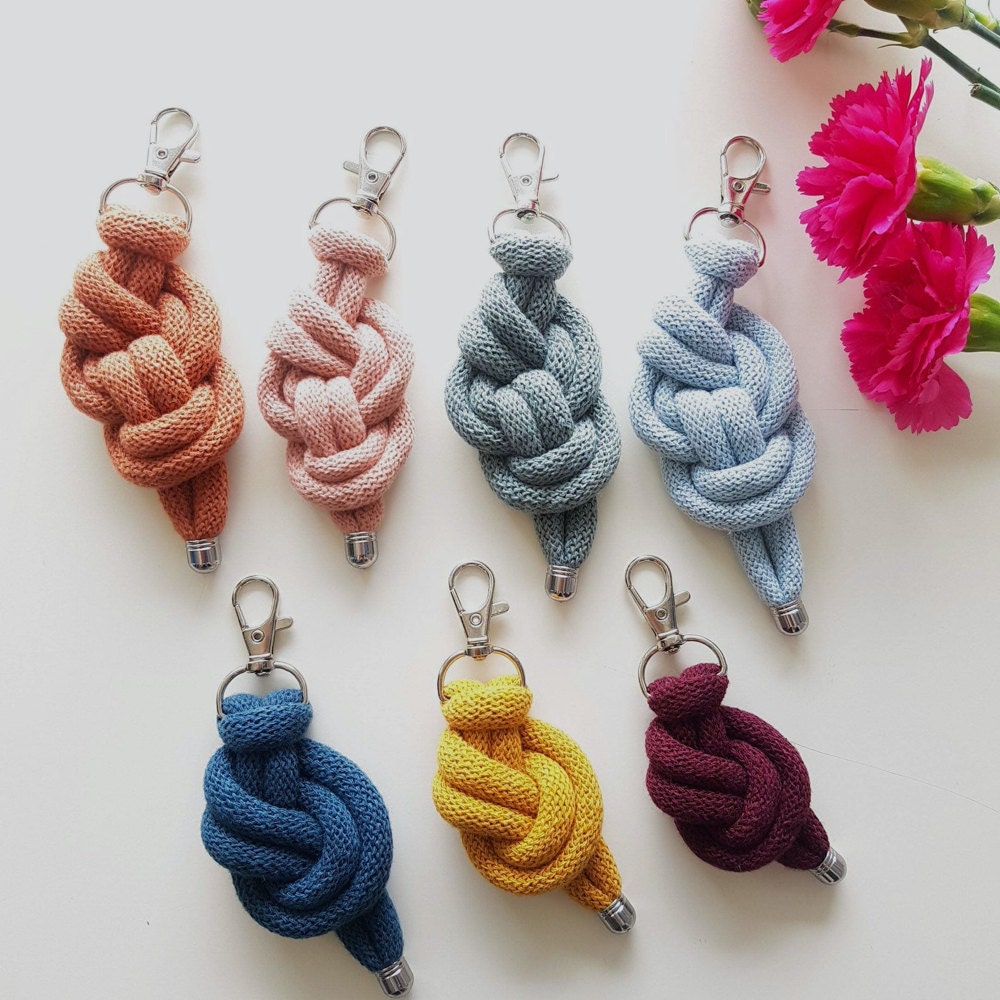 SHOP: Cotton macramé keychains from Norio Knots, $10 each
You'll never forget where you left your keys again with a macramé-inspired tassel as memorable as this, knotted from OEKO-TEX-certified recycled cotton cord in a rainbow of charming colors. Simply affix to any bag or keyring and strut your sustainable stuff.